How many folk dances are there in india
Traditional Folk Dances of India
Presenting a comprehensive essay on folk dances of India, along with their significance! For a better understanding, these dance forms have been categorized on region and state basis.
Folk Dances
Image Source: http://swadesh.unnatisilks.com
India is a land of varied cultures and traditions. Diversities in all spheres make the Indian culture quite unique. Indian folk and tribal dances are product of different socio-economic set up and traditions evolved over ages. In India, we have festivals and celebrations virtually every day, and dances are performed to express joy and festivity. This has added to the richness of Indian culture. Since every festival is accompanied by celebration, folk dances have become an integral part of our social milieu. There are numerous folk and tribal dances, and almost all of them have continuously evolved and improvised.
Folk dances are performed for every possible occasion - to celebrate the arrival of seasons, birth of a child, a wedding and festivals, which are a plenty.
The folk dances are extremely simple with minimum of steps or movement. Indian folk dances are full of energy and vitality. Some dances are performed separately by men and women while in some performances men and women dance together. On most occasions, the dancers sing themselves, accompanied by artists with instruments. Each form of folk dance has a specific costume and rhythm. Most of the costumes, worn for folk dances, are colorful with extensive jewels and designs. Let's have a look at folk dances of India.
North India
Image Source: www.kreativeduniya.com
Dumhal -This age-old dance is still kept alive by the Rauf tribe of Jammu & Kashmir and is performed by men who wear long and colorful robes, accompanied by tall conical caps. The performers place a banner into the ground at a fixed location, and the dance is performed around this banner.
Hikat - Performed in groups, the dancers hold each other's hand and go around dancing in circles. The pace of their movement is adjusted according to the tempo of the music being played. Usually, it all begins slowly and the pace gradually picks up until the women gain full momentum.
HurkaBaul - This dance form is associated with the state of Uttarakhand. Performed during maize and paddy cultivation in the state, this dance form is more of a storytelling. While a singer incorporates heroic stories of battles in his song, the dancers enact the stories with the help of their moves.
Chholiya - 'Chholiya' dance form is practiced in the Kumaon region in the state of Uttarakhand. It is traditionally performed in wedding processions. Sword wielding men dancers are seen dancing spiritedly and hence 'Chholiya' is often referred as 'sword dance'.
Bhangra - 'Bhangra' is one of the most popular and energetic dances of Punjab. The origins of this impressive dance form remains speculative. While it is widely believed that 'Bhangra' is a martial dance form, it is also said that it was started by farmers to celebrate the harvest season. No celebration in the Punjab and surround areas is complete without a Bhangra performance.
Dhamyal - 'Dhamyal' or 'Dhuph' is one of the most popular folk dances of Haryana. 'Dhuph' is a circular drum and is played by male dancers. The dance is performed as a part of celebration after a long day's work in the fields.
Mayur Nritya - This dance form is prevalent in the state of Uttar Pradesh. Also known as peacock dance, 'Mayur Nritya' is performed by dancers who wear specially designed clothes so as to resemble a peacock. It is performed while worshipping Lord Krishna.
Charkula - It is a dance performed in the Braj region of Uttar Pradesh. 'Charkula' is basically a multi-tiered circular pyramid and it's believed that Goddess Radha's grandmother announced the birth of her granddaughter while balancing a 'Charkula' on her head. Hence women dancers carry huge 'Charkulas' which in turn holds many lighted oil lamps.
Rasa Lila - It is a divine form of dance performed in several parts of India. This particular dance form is considered very important by the devotees of Krishna as it has a mythological significance. It is believed that the dance was performed by Krishna along with Radha and her friends.
Giddha - This dance form is performed in the state of Punjab. Giddha is the female version of 'Bhangra'. The dance aims at expressing the feminine grace. The women wear colorful clothes while performing. Giddha is usually accompanied by 'Bolliyan', a collection of couplets.
Central India
Image Source: bastarcg.in
Gaur Dance - This dance is associated with the tribal people in the state of Chhattisgarh. In this dance, men don colorful head-dresses and hats adorned with peacock plumes. Women, beautified by tattoos and ornamented with fillets made out of brass and necklaces made out of beads, also join the gathering.
Muria Dance - This dance is associated with the tribal people of the Bastar district of Chhattisgarh. It usually begins with an invocation to the phallic deity of the tribe. The Muria people also perform 'Hulki' dance and 'Karsana' dance. While 'Hulki' dance is considered the most attractive of all dance forms, 'Karsana' is seen as a recreational activity.
Saila Dance - This dance form is associated with Bastar district in the state of Chhattisgarh. Saila is a unique dance in which the dancers use sticks for rhythmic purpose. The dancers are seldom seen forming a circle, each standing on one leg and supporting themselves by holding on to the dancer in front. Then they all hop together round and round.
Karma Dance - Karma dance is performed by the tribes of Chhattisgarh, Jharkhand, Madhya Pradesh, Orissa, Bihar and other regions of India. The dance is associated with the fertility cult and is related to the Karma festival that falls in the month of August. The dancers form a circle by placing their arms on the waist of the adjacent dancer and dance in a rhythmic manner.
Kaksar Dance- Kaksar dance is popular among the Abhujmarias of Bastar. It is performed in hope of reaping a rich harvest. To invoke the blessings of the deity, young boys and girls perform Kaksar. An interesting trivia about the Kaksar dance is that it allows its dancers to choose their life partners from the same dance troupe.
Jhumar - This dance form originated in the Multan and Balochistan region of Pakistan. Jhumar is slower and more rhythmic. Often performed by men, 'Jhumar' marks the beginning of the harvest season and portrays the happiness of people.
Jawara Dance - It is associated with the state of Madhya Pradesh. The dance not only involves rapid feet movement but also difficult acts of balancing. The women perform a balancing act by carrying a basket full of the harvested crop on their head.
Bhagoria Dance - This is performed by the tribal people of Madhya Pradesh.  Though the dance is part of a unique festival, which allows young men and women to elope, it has its own agricultural significance – completion of the harvest season.
Suwa Dance - It is performed by tribes in the state of Chhattisgarh. Also known as 'parrot dance', this unique dance gets women to act like parrots! It is usually performed only by women and girls while men get to play musical instruments of their choice.
Tertali Dance - It is performed by the Kamar tribe of Chhattisgarh. The dance is performed only by women who start by squatting. A musical instrument called 'Manjira' is tied all over their body – most commonly to their legs and the same is played by the performers throughout the ritual.
Grida Dance - Grida dance is performed in the state of Madhya Pradesh during winter when the rabi crop is ready to be harvested. The dance marks the success of farmers which is celebrated among the villagers in a grand manner.
East India
Image Source: http://armchairlounge.com
Chhau - This dance form traces its roots to Odisha, Jharkhand and West Bengal but it is popular in other parts as well. As masks form an important feature of this dance it is called 'Chhau', which literally translates to 'mask'. The performers wield weapons such as swords and shields while dancing.
Brita Dance -'Brita' or 'Vrita' dance is one of the most prominent dances of West Bengal. The dance is usually performed to thank the local deity after recovering from a contagious disease – usually small pox.
Dalkhai - This dance is popular in parts of Odisha. The dance is performed by young women who are later joined by men, playing drums and other instruments. Interestingly, the men address the women as their girlfriends throughout the play.
Gotipua - It is performed in the parts of Odisha. 'Gotipua' is a unique dance form since the performers are dressed as women. The dance form is taken seriously by the boys so much so that they don't cut their hair just to look like women.
Bardo Chham - It is performed by Sherdukpens, a small community living in the West Kameng District of Arunachal Pradesh. The Sherdukpen tribe believe that every month an evil force appear to mar the good qualities of humans. Thus to ward off those evil forces, they wear masks representing different animals and dance together.
North East India
Image Source: YouTube.com
Bihu - This dance form forms the most attractive part of the Bihu festival celebrated by the people of Assam. Bihu is celebrated at the beginning of the harvest season and goes on for nearly 30 days.
Hojagiri - This dance is performed in the state of Tripura. Women and young girls balance bottle and earthen lamps on their head and move their lower body so as to make sure the bottles or lamps don't fall. Men are involved in the act by singing and playing musical instruments.
Nongkram Dance - Performed by the Jaintia Hill inhabitants of Meghalaya, the 'Nongkram' dance is a colorful event. The dance form is a way of paying respect to the local deity.
Bagurumba - It is performed mainly by the Bodo tribe in Assam. Usually performed by the women, the dance is accompanied by instruments like drums and flutes. Bagurumba dance has a rich history and is believed to be inspired by nature.
Bhortal Dance - It is a folk dance of Assam. Performers wield cymbals and dance in groups, with each group consisting of six or seven dancers. Dancers come up with a unique beat known as '7hiya Nom' and engage in rapid feet movements.
Jhumur - This dance is performed in the states of Assam, Jharkhand, West Bengal, and Odisha. The dance is performed by young girls while men take care of the musical part. The dancers place their arms around the waist of the adjacent dancer and sway to and fro in a synchronized manner.
Cheraw Dance - It is performed in the Indian state of Mizoram. While the men move horizontally and vertically held bamboo staves, women dance in between them so as to avoid their legs getting caught in between the staves. The beats are formulated when the bamboo staves are moved at rapid pace.
Chang Lo - This dance is performed by Chang tribe of Nagaland. Since the dance is traditionally performed to celebrate the victory over their enemies on a battle field, dancers don costumes worn by warriors and display war tactics in the form of dance.
South India
Image Source: ravikanthkurma.files.wordpress.com
Padayani - It is performed in the central part of Kerala. Padayani is not only popular but is also pleasing to the eyes as colors form an important aspect of the dance. The dancers wear massive masks which often represent deities.
Kummi - 'Kummi' is a popular folk dance in Tamil Nadu and Kerala. Since this dance form originated when there were no musical instruments, it just involves women singing and clapping.
Kolannalu - It is performed in the state of Andhra Pradesh. Popularly known as the 'stick dance', 'Kolannalu' involves group of dancers forming two circles. While the inner circle receives a strike on their sticks, the dancers forming the outer circle deliver the strike.
Parai Attam - It is a special type of dance in Tamil Nadu. Men folk play a percussion instrument called 'Parai' and dance to the rhythm they come up with. Traditionally, the dance was performed for various reasons and is one of the oldest dance forms of India.
Karagattam - It is an ancient folk dance of Tamil Nadu. Karagattam is performed while worshipping the goddess of rain. Dancers balance huge pots on their head and dance to the tunes of musicians.
Mayil Attam - It is performed in the temples of Tamil Nadu and kerala. This dance is similar to the 'Mayur Nritya' of Uttar Pradesh. Young girls are dressed to look like peacocks and perform to the beats of the musicians. The dancers often imitate the moves of peacock.
Paampu Attam - It is performed in Tamil Nadu. This dance is performed while worshipping snakes as snakes are considered divine in this part of the country. Young girls wear clothes that resemble the skin of snakes and go about moving like snakes!
Poikal Kudirai Attam - 'PoikalKudirai' literally means 'horse with fake legs'. The dancers are made to look like they are riding a horse with just two legs! This is one of the most popular folk dances in Tamil Nadu.
Theyyam - It is performed in the Malabar region of kerala. Theyyam is an age-old dance, performed to praise Goddess Kali and hence it is also known as 'Kaliyattam.' The dancers paint their faces with vibrant colors which add to the overall effect.
South West India
Image Source: Wikipedia.org
Dollu Kunitha - It is performed in the state of Karnataka. Dollu Kunitha is a popular drum dance. Large drums are hung around the necks of men. The songs used in this dance usually have religious and battle fervor.
Ghodemodni - It is performed in the state of Goa and the adjoining areas. Ghodemodni is also called as 'warrior dance'as the performers are dressed as warriors and wield swords. The dance portrays a war since the village in which the dance form originated was once captured by a king.
Lava Dance - This art form is performed in one of the islands of Lakshadweep. It's performed by the men inhabiting the island. The dance is based on folk songs and rhythmic movements.
Fugdi - It is a Goan dance performed in the Konkan region. Performed by women, this dance form is given life during Hindu festivals.The dancers make different formations like circles or rows and go about singing and dancing. The dance begins slowly and gains pace gradually.
Veeragase - Veeragase is one of the prominent dances of Karnataka as it's performed during Dasara celebrations in Mysore. Performed only by men, this dance form is intense and involves energy-sapping movements.
West India
Image Source: firstpost.com
Dandiya - This is very popular dance form in the states of Gujarat and Rajasthan. Dandiya is a dance form which requires its dancers to wield sticks and wear colorful costumes. Much like the 'Saila' dance, sticks here are used for rhythmic purpose.
Garba - This dance form originated in the state of Gujarat. Garba is traditionally performed during the nine-day Hindu festival 'Navaratri'. The dance is performed around a lamp. Often the lamp is replaced with a picture or statue of Goddess 'Shakti'.
Koli - Koli is performed in Maharashtra. Since the dance is performed by fishermen, it involves elements of fishing and sea. Both men and women are involved in this interesting dance form which is a treat to watch.
Tippani Dance - Performed during weddings and festivals in Saurashtra region of Maharashtra, this dance is performed only by women. Shehnai and percussions like Manjira, Tabla and Dhol are used to create music.
Padhar Dance - It is a folk dance performed in Gujarat. Performed by fishermen, who spend their lives along the banks of Nal Sarovar, Padhar dance involves enactment of fishing and rowing of boats.
State-wise distribution of Folk Dances
Arunachal Pradesh: Bardo Chham
Assam: Bagurumba, Bhortal, Jhumur, Khel, Gopal, Rakhal Lila, Tabal Chongli, Canoe, Nongkrem, Ankiya Nat, Kirtania Natak, Ojapali,Bihu
Bihar: Jadur, Kathaputli, Bhako, Jhijiya, Karma, Jatra, Natna, Bidesia, Senkela Chhau, Jat-Jatni Bidpada, Ramkhelia.
Chhattisgarh: Raut Nacha,
Gujarat: Dandiya, Bhavai, Garba, Tippani Dance, Padhar dance, Dangi Nritya, Hudo, Matukdi, Aagwa, Siddi Dhamal
Haryana: Swang, Naqqal, Ras Leela, Dhamal dance, Manjira dance, Dhamal dance, Goga dance
Himachal Pradesh: Nati, Kariyala, Bhagat, Ras Ihanld, Harnatra Haran or Harin.
Jammu and Kashmir: Bhand Pathar or Bhand lashna, Rouff, Vetal Dhamali.
Karnataka: Yakshagana, Bedara Vesha, Dollu Kunitha, Santa, Doddata-Bayalata, Tala Maddle or Prasang.
Dasarata, Radhna.,veeragase
Kerala: Duffmuttu, Oppana, Padayani, Theyam, Kodiyattam, Margam Kali, Puli Kali, Mudiattam, Thirayattam, Chavittu Nadakam, titambhu nritam, Chakyar koothu,
Madhya Pradesh: Maanch, Nacha, Phul patti, Tertali, Grida
Maharashtra: Tarfa Naach, Tamasha, Lalit Bharud, Gondha, Dashavatar, Lavani, Koli dance.
Meghalaya: Shad sukmysiem, Shad nongkrem, Derogata, Do dru Sua, Laho
Nagaland:  Chang Lo (Sua Lua)
Odisha: Pala Jtra, Daskathia, Mayurbhanj Chhau, Mangal Ras, Sowang, sambalpuri (dalkhai, rasarkeli), parbha
Punjab: Naqqal, Swang Bhangra .
Rajasthan: Khyal, Rasdhari, Rammat, Turra Kilangi, Gauri, Ghoomar, Nautanki, Ihamtara.
Andhra Pradesh: Veethi Natakam, Burrakatha, Lambadi, Koya.
Tamil Nadu: Therukuttu, Veethi Natakam, Bhagwat Mela Natakam, Kurvaanji, Pagal Vasham, Kavadi Chindu.
Telangana: Bathukamma
Uttar Pradesh: Bhagat, Sang-Swang, Naqqual, Mayur Nritya, Charukala
Uttrakhand: Chholiya
Goa: Fugadi, Dashavatar, Perni jagar, Musal khel, Samai nrutya, Gonph dance, Dekhni, Kunbi dance, Ghode modni, Dhalo, Tonya mel, Talgadi
West Bengal: Chhau (Purulia), Santhali
List of Folk Dances of Different States in India
List of Folk Dances of Different States in India: India is a land of diverse cultures and traditions. Folk art is the common possession of a group of people or a particular locality. The identity of the originators is forgotten, but the style is preserved down the ages. Check the list below of folk dances of different States in India.
List of Folk Dances of Different States in India: India is known for its rich cultural heritage and traditions. Dance is a part of life from ancient times to the most cultured communities.
Generally, dance forms in India are classified into two categories namely classical and folk dance. As per the local tradition, these dance forms have been originated from various parts of India. 
Basically, Indian folk and tribal dances are simple and are performed to express joy during the arrival of seasons, the birth of a child, weddings, and festivals. Folk art is the common possession of a group of people or a particular locality. The identity of the originators is forgotten, but the style is preserved down the ages.
On most occasions dancers sing themselves, accompanied by artists with instruments. Each form of Folk Dance has a specific costume & rhythm and some costumes are very colourful with extensive jewels and designs. Here is the List of various State and folk dances which help in various examinations like UPSC, State PSC, SSC, Bank Exams, etc.
READ| List of top 10 Monuments in India
The Indian States and Folk Dances
| State | Folk Dances |
| --- | --- |
| Andhra Pradesh | Kuchipudi, Vilasini Natyam, Andhra Natyam, Bhamakalpam, Veeranatyam, Dappu, Tappeta Gullu, Lambadi, Dhimsa, Kolattam, Butta Bommalu. |
| Assam | Bihu, Bichhua, Natpuja, Maharas, Kaligopal, Bagurumba, Naga dance, Khel Gopal, Tabal Chongli, Canoe, Jhumura Hobjanai |
| Bihar | Jata-Jatin, Bakho-Bakhain, Panwariya, Sama Chakwa, Bidesia. |
| Gujarat | Garba, Dandiya Ras, Tippani Juriun, Bhavai. |
| Haryana | Jhumar, Phag, Daph, Dhamal, Loor, Gugga, Khor, Gagor. |
| Himachal Pradesh | Jhora, Jhali, Chharhi, Dhaman, Chhapeli, Mahasu, Nati, Dangi. |
| Jammu and Kashmir | Rauf, Hikat, Mandjas, Kud Dandi Nach, Damali. |
| Karnataka | Yakshagan, Huttari, Suggi, Kunitha, Karga, Lambi. |
| Kerala | Kathakali (Classical), Ottam Thulal, Mohiniattam, Kaikottikali. |
| Maharashtra | Lavani, Nakata, Koli, Lezim, Gafa, Dahikala Dasavtar or Bohada. |
| Odisha | Odissi (Classical), Savari, Ghumara, Painka, Munari, Chhau. |
| West Bengal | Kathi, Gambhira, Dhali, Jatra, Baul, Marasia, Mahal, Keertan. |
| Punjab | Bhangra, Giddha, Daff, Dhaman, Bhand, Naqual. |
| Rajasthan | Ghumar, Chakri, Ganagor, Jhulan Leela, Jhuma, Suisini, Ghapal, Kalbeliya. |
| Tamil Nadu | Bharatanatyam, Kumi, Kolattam, Kavadi. |
| Uttar Pradesh | Nautanki, Raslila, Kajri, Jhora, Chappeli, Jaita. |
| Uttarakhand | Garhwali, Kumayuni, Kajari, Jhora, Raslila, Chappeli. |
| Goa | Tarangamel, Koli, Dekhni, Fugdi, Shigmo, Ghode, Modni, Samayi nrutya, Jagar, Ranmale, Gonph, Tonnya mell. |
| Madhya Pradesh | Jawara, Matki, Aada, Khada Nach, Phulpati, Grida Dance, Selalarki, Selabhadoni, Maanch. |
| Chhattisgarh | Gaur Maria, Panthi, Raut Nacha, Pandwani, Vedamati, Kapalik, Bharthari Charit, Chandaini. |
| Jharkhand | Alkap, Karma Munda, Agni, Jhumar, Janani Jhumar, Mardana Jhumar, Paika, Phagua,Hunta Dance, Mundari Dance, Sarhul, Barao, Jhitka, Danga, Domkach, Ghora Naach. |
| Arunachal Pradesh | Buiya, Chalo, Wancho, Pasi Kongki, Ponung, Popir, Bardo Chham. |
| Manipur | Dol Cholam, Thang Ta, Lai Haraoba, Pung Cholom, Khamba Thaibi, Nupa Dance, Raslila, Khubak Ishei, Lhou  Sha. |
| Meghalaya | Ka Shad Suk Mynsiem, Nongkrem, Laho. |
| Mizoram | Cheraw Dance, Khuallam, Chailam, Sawlakin, Chawnglaizawn, Zangtalam, Par Lam, Sarlamkai/Solakia, Tlanglam. |
| Nagaland | Rangma, Bamboo Dance, Zeliang, Nsuirolians, Gethinglim, Temangnetin, Hetaleulee. |
| Tripura | Hojagiri. |
| Sikkim | Chu Faat Dance, Sikmari, Singhi Chaam or the Snow Lion Dance, Yak Chaam, Denzong Gnenha, Tashi Yangku Dance, Khukuri Naach, Chutkey Naach, Maruni Dance. |
| Lakshadweep | Lava, Kolkali, Parichakali. |
Click on the link for Complete Study Material on Indian History: Ancient History, Medieval History, and Modern History
Click on the link for 1000+ GK Questions & Answers on Indian History
Wancho and Pasi Kongki folk dance is performed in which state of India?
Some of the folk dances performed in Arunachal Pradesh are Wancho, Pasi Kongki, Ponung, Popir, Bardo Chham, etc.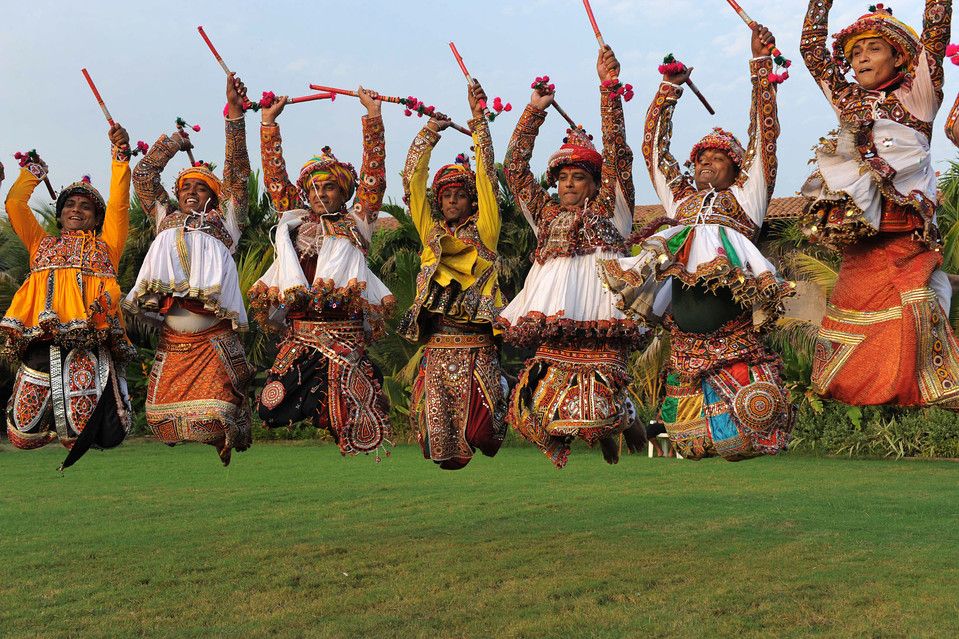 Name two famous folk dances of Madhya Pradesh?
Some of the famous folk dances of Madhya Pradesh are Mataki and Jawara. Others are Khada Nach, Phulpati, Grida Dance, Selalarki,etc.
Ghoomar and Chakri is a folk dance of which state in India?
Ghoomar and Chakri folk dance is popular in the Indian state of Rajasthan. Other Folk dances from Rajasthan are Jhulan Leela, Jhuma, Ganagor, etc.
Get the latest General Knowledge and Current Affairs from all over India and world for all competitive exams.
Indian dance - Folk music of India
There are two main directions in Indian dance - classical and folk.
Folk dances
India is a large country with a large number of ethnic and linguistic groups. In this country there is a huge variety and richness of folk music and dances. Each state has its own folk dances. Each dance has its own character, its own costume. The dances of the northern states are very different from the dances of the south.
The dances of India can undergo quite strong changes even within one state, which is clearly noticeable if you move from north to south or from west to east. In each village, the dialect is somewhat different, and if we compare the language of villages located at a fairly large distance from each other, then this may already be a new dialect. Dancing can also be different.
Yes, most Indians know how to dance their national dances and do it with pleasure, but in India there are almost no professional groups performing folklore dances on stage, so at holidays in villages, dancers reproduce an arbitrary set of movements, and there are actually no dances with a certain choreography.
Folk dances of India are closely connected with life cycle events, with natural phenomena. Birth, marriage, the end of the harvest - these are the most important events accompanied by the performance of dances. Religious themes in folk dances are much less common than in classical ones.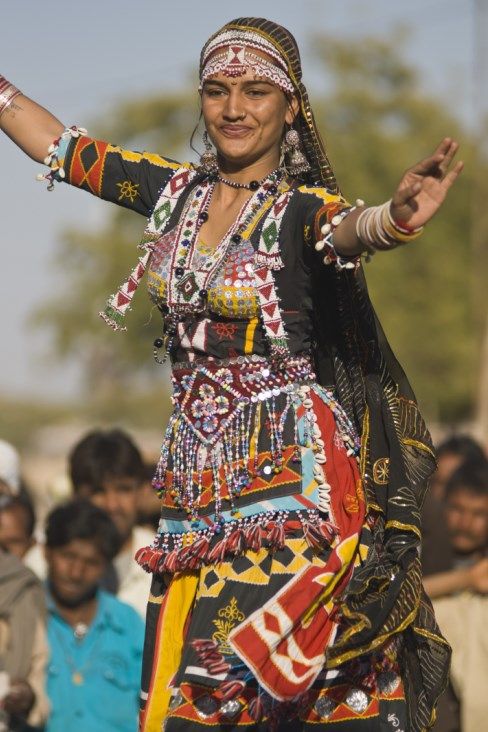 The only religious scene often used in folk dances is Krishna's games with cowherd boys.
People in India know how to dance and love it. Many Indians learn some form of classical dance or musical instrument as children, and almost everyone performs folk dances. It is difficult to imagine, for example, a woman from the state of Gujarat who would not be able to dance the national dance with sticks, and not only the Punjabis, but also the majority of the inhabitants of North India dance the incendiary bhangra.
Folk dances in India are closely related to everyday life and traditions and do not differ in any particular grace and virtuosity of performance.
Classical dances
Since ancient times wandering artists used to walk around India. They danced, sang and staged performances that told about the life of people and gods. They were invited to participate in the mysteries, which were arranged in temples. Gradually, part of the dancers remained at the temples, and in their dances they told about the deeds of the gods.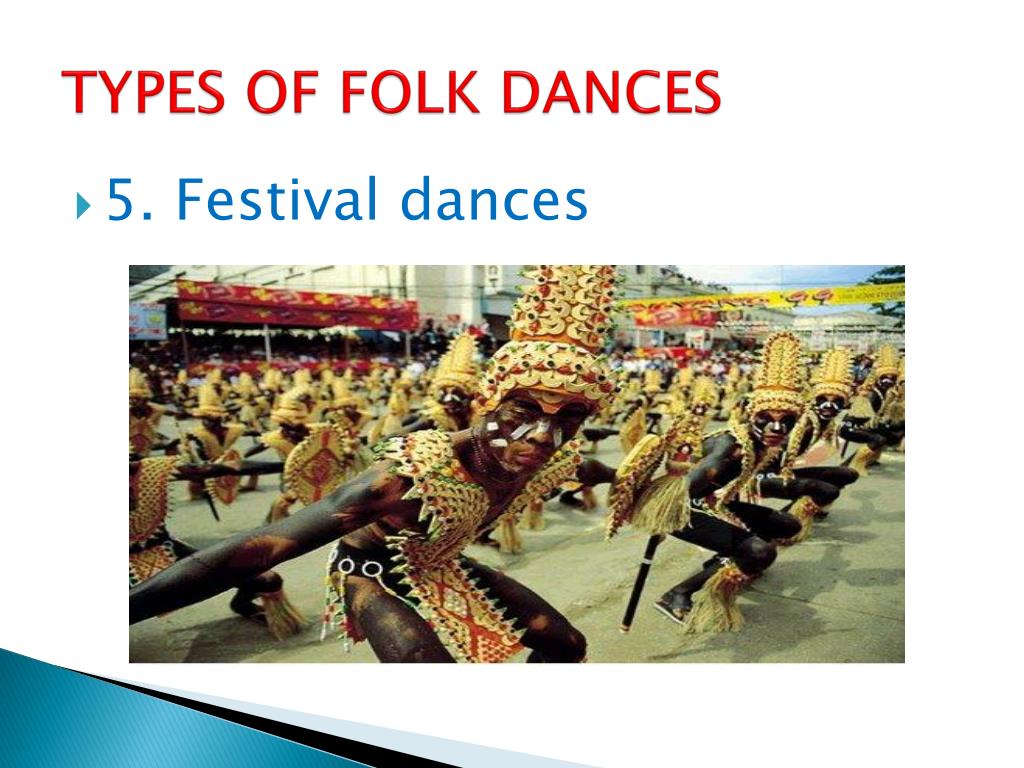 The movements of these dances were canonized. There are ancient treatises on dances in which dance traditions are recorded. However, in different regions, the styles of classical dance are very different. In the south they dance bharat-natyam, in the east - odissi, in the north - kathak.
Classical dance movements are based on an ancient dance discipline and follow strict rules.
There are two types of classical Indian dance: solo dance and dance drama. In modern dance art in India, both types are often mixed. Already in the Natyashastra, a celebrated treatise written between the 2nd and 4th centuries, two types of dance are mentioned.
Add a comment
Indian tribal and village dances
Indian dances are closely connected with the life of the people, with local traditions, with India's love for rhythm. From Kashmir in the north to Cape Kanyakumari in the south, from Kutch in the west to Manipur in the east, people's lives and moods find their expression in dance.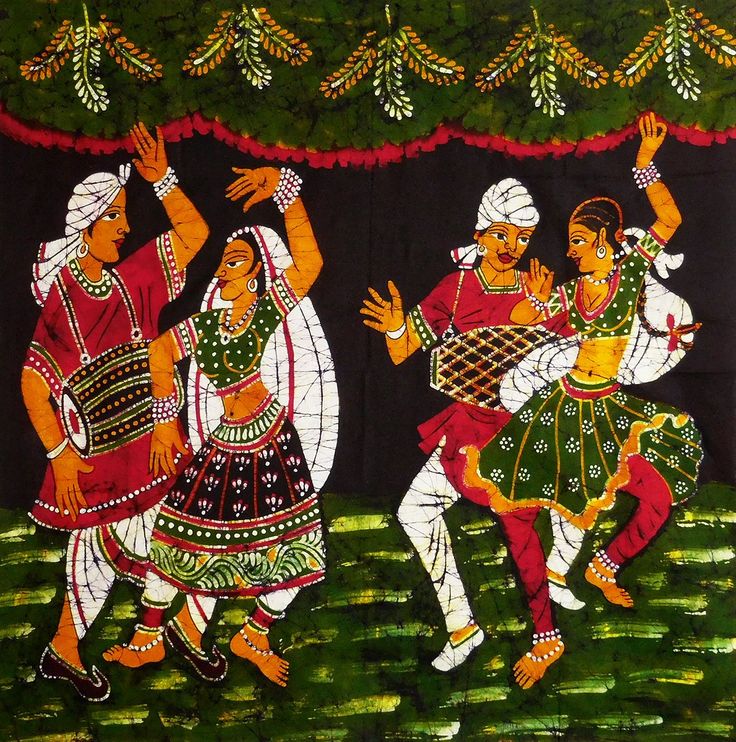 In a short article it is impossible to cover even a small part of the variety of Indian dances, one can only give a few examples and try to convey the rhythm, colors and cheerful immediacy of the dances of various peoples and tribes of India.
Differences in living conditions, climate, language and environment have led to the emergence of an extraordinary wealth and variety of dance forms and styles, outfits and musical instruments. But in all this diversity, three main groups of dances can be distinguished dances performed on holidays and during various social events. ceremonies, dances performed by hereditary professional dancers, and tribal dances rooted in local cults and forming an integral part of the life of the community.
The distinction between "folk" and "tribal" is very subtle and vague. As for the word "folk", it seems that most researchers agree that there is a distinct divergence between classical and folk forms. The term "tribe" suggests a certain self-governing group of people, having its own specific type of cultural, economic, social and family organization.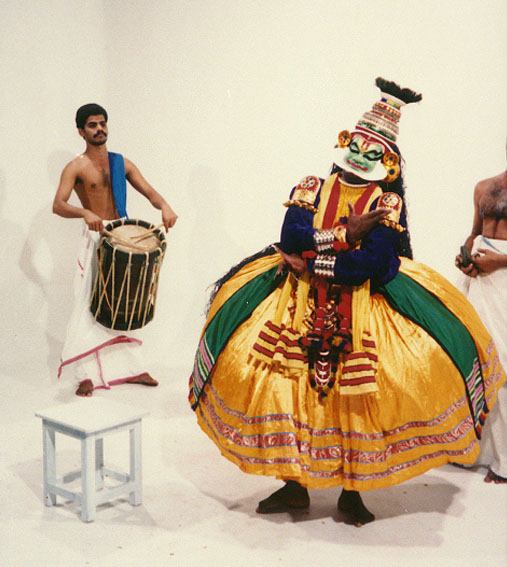 Indian tribes in the 20th century adopted many features of the new way of life. And yet we continue to separate them into tribes. In this sense, the term "tribe" implies a specific type of society or a specific type of social organization. But this does not mean that the art forms of these populations must necessarily be "tribal" in nature. Another term that can be used in relation to their art is "primitive". Some researchers prefer to speak of the performing and other arts of these peoples as primitive rather than tribal. In this case, primitive refers to those forms of art that have their roots in the past of the tribal community. Thus, when classifying a particular form of art as primitive or non-primitive, the historical origin of this art form is taken into account.
Looking further into this issue, we find that it is difficult to draw a sharp line between folk and tribal art.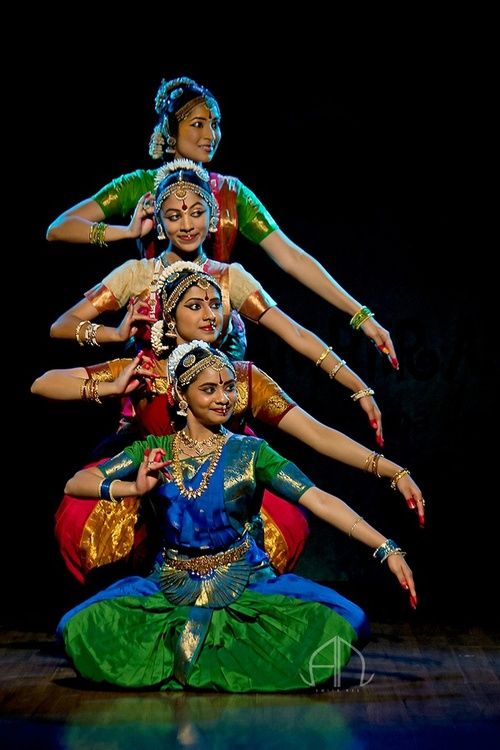 Everything that is created and performed by representatives of the tribes is called tribal, and everything that is created and performed by others is called folk art. It follows that the terms "folk" and "tribal" are used as social labels, and not as designations for art forms that differ in character. The situation is different with the term "classical" - here we begin to consider various styles in art, analyze their structure, as well as aesthetic principles and a set of formal techniques and rules by which works are created.
Folk dances are closely related to life cycle events as well as seasonal cycles and folk festivals. Birth and wedding - these are the two most important events in life, accompanied by the performance of certain dances. In the seasonal cycle, one of the main holidays is Holi , celebrated in March-April.
According to the Indian calendar, this is the month of Falgun, spring, when the sleeping nature awakens . It is also the time of the spring harvest, so Holi is a celebration of joy and fun in the countryside, accompanied by songs, dances and music. Dances associated with events in the lives of individuals are usually limited to the family circle, while dances performed on holidays provide an opportunity for the whole community to unite. Family dances are more intimate, but at the same time they have their own special ease, immediacy and liveliness.
Tribal dances are completely different both in their social significance and in the formal language of expressive means. The fundamental difference between folk and tribal lies in the functional role that dance performance plays in the life of the community. For the tribes, dancing is not just a way of expressing festive fun, tribal dances are permeated through and through with religious beliefs, rituals and are associated with the general emotional mood of the tribe.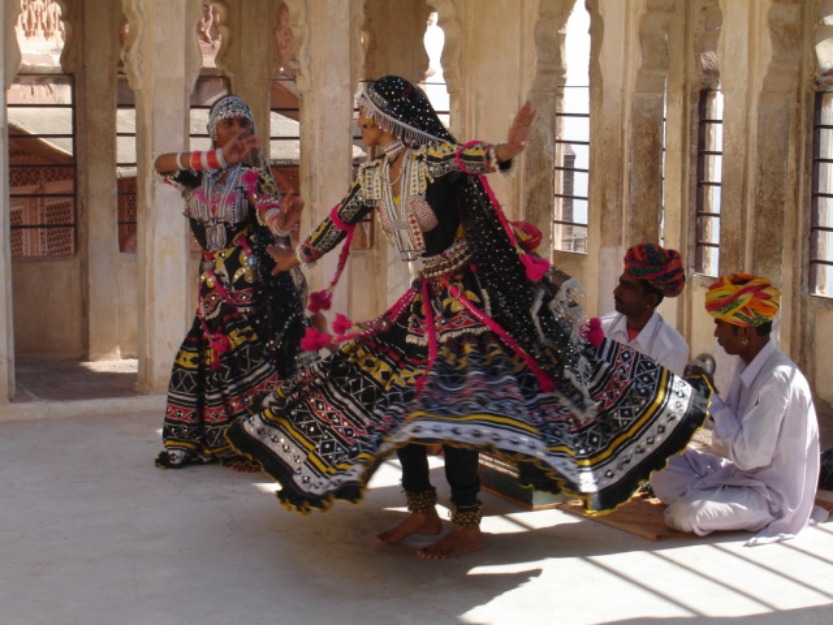 The elements of the dance are deeply rooted in the social structure of the tribe. The representatives of the tribes sing and dance not only about the event of the life cycle - any event, any situation in life can make people turn to dance. This allows them to realize their organizational and structural integrity and indivisibility as a community. Thus, the performance of the dance, as it were, strengthens and maintains this organizational unity. The steps, body movements, rhythm and melody of the song are available to all members of the community: old and young, men and women. The sense of unity of the group is so strong that it leaves no room for the manifestation of individual skill. Whether it's a song (melody), lyrics (poems), rhythm or dance moves - everything is created in a completely natural way. The melody of the song is very simple, and the lyrics allow you to improvise, adding new images and ideas. The rhythm is based on four beats, the combinations of steps are repeated, while the hands and bodies of the performers are free to create various poses.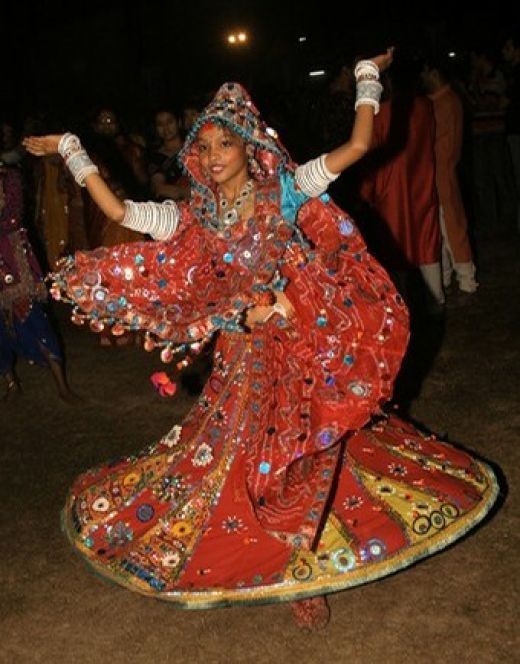 In folk dances, the participation of all members of the community is absolutely optional. Some dances are performed exclusively by women; one of the most famous examples is the Rajasthani ghumar dance. The dance is performed to the accompaniment of the dhol and thali instruments. The dhol is a large cylindrical drum that is struck with the palm and fingers of the right hand. A thali is a simple metal cymbal that is struck with a thin stick, it gives a rather sharp accompaniment, detailing the main rhythmic pattern. Musicians surround women , one of which starts the dance first at a moderate pace, then gradually speeding it up and speeding it up. The drummer must follow the pace set by the dancer and musician. The dancer skillfully uses rhythm and body movements to create a graceful dance pattern. She spins around a vertical axis, the movements of her arms and neck elegantly complement the dance.
Sometimes a group of women accompanies the dance with songs. It is important to note that the dancers never use gestures to convey the verbal content of the song. They create improvisations in natural language of gestures and postures. The dance started by one woman is continued by others. In one version, a large group of women stand in a circle and dance to the rhythmic accompaniment of percussion instruments. The main occasions for performing the ghumar dance are weddings and religious festivals navratri . The dancers wear richly ornamented clothes and a large amount of gold and silver jewelry.
Another well-known women's dance performed during the Navratri period, the Gujarati garbha dance, is also widespread in some parts of Rajasthan. The dance symbolizes the worship of mother earth, and navratri lasts nine days - and during the nine nights of the holiday, the sounds of music and rhythmic beats of drums are heard on all roads and squares in Gujarati villages.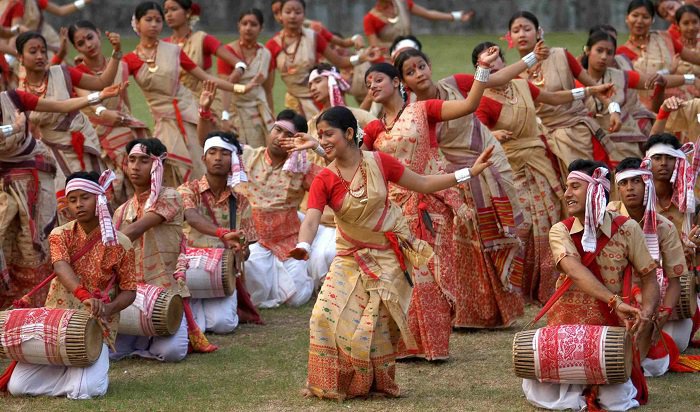 The dancers move in a circle, the dance is accompanied by clapping and drumming, up to fifty women take part in the dance. Some women's dances can also be seen in tribal areas, such as the famous bamboo stick dance performed by Mizo girls in Mizoram, northeast India. Bamboo sticks are placed on the ground so that they form squares and beat one against the other, creating a rhythmic dance pattern. Girls must show extraordinary dexterity and step over them very carefully, otherwise the bamboo sticks hitting each other can hit their legs very painfully.
We have already mentioned the Navratri festival as one of the most important occasions for dancing. Another such holiday is the spring holiday Holi. In Rajasthan, on the occasion of Holi, the gair dance is performed, predominantly by men. In the Shekhawati region, he is known as gindarkh. In large villages, many men participate in the gair dance, who stand in a circle and dance to the accompaniment of surnai and nagara or dhol and thali instruments.
When performing the gindarkh dance, the dancers beat a drum called chang. The arrangement of the dancers in a circle is an important setting for this dance. The steps are taken by all performers in sync, but each dancer's body movements can vary according to the rhythm changes. Slow, medium, fast rhythms replace each other, accompanying the graceful and graceful movements of the dancers. But this is not the only form of gair dance. Three varieties of it are known in Western Rajasthan, in particular the angia gair, whose performers wear large, heavy, loose robes that fall from shoulders to heels. The rhythm is slow, but the huge circle of people is moving fast enough. Each performer holds two long, thin sticks in their hands, and pairs of dancers alternately cross these sticks in beats. This sets both the rhythmic organization of the dance and its visual image. The performers of this dance must be in constant motion.
It is important to note that, according to tradition, the surrounding villages collect money for costumes and take care of their preservation until the next holiday.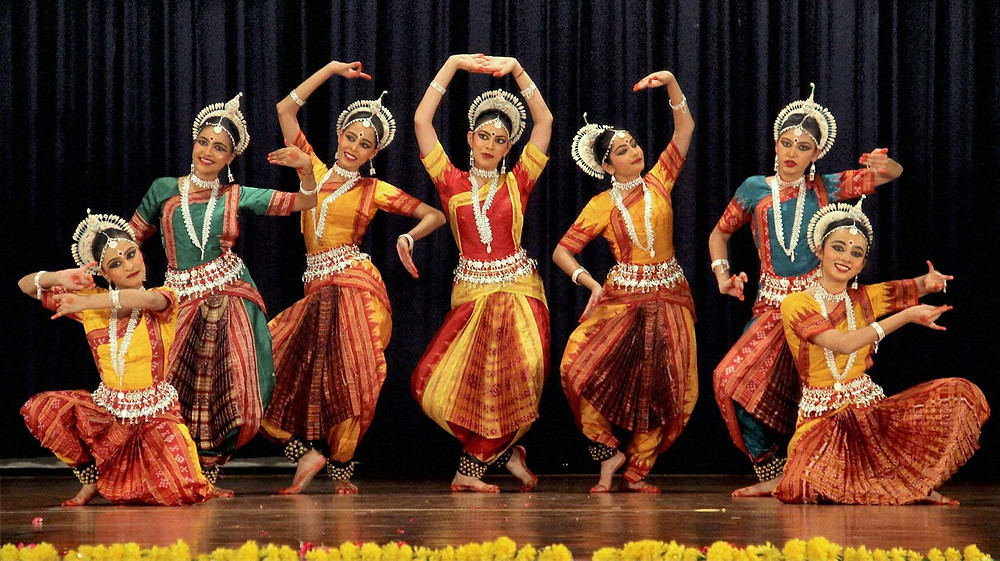 Some of the gair dance robes can weigh up to forty kilograms, and they take a lot of fabric .
In mid-April, Bihu, the New Year's holiday, begins. In Assam, in northeastern India, a variety of folk dances are performed on this occasion. New Year's dances are divided into two groups - round dances khuchari and bihu. Khuchari performs a round dance of young men in the open air. Young men meet with a dance new year and strive to receive the blessing of God for the people. The dance is performed at an increasing pace and is accompanied by sharp beats of the phol drum. Bihu dance is performed jointly by boys and girls, they form circles, eights, rows and other figures.
The dance is accompanied by the performance of short songs, usually about love, to the accompaniment of simple musical instruments.
Among various social and family celebrations, a wedding is always an occasion for dancing. This applies to both folk dances and tribal ones. Of the tribal dances, the wedding dance of the Mari tribe, who lives in Bastar in Madhya Pradesh, is very famous. The traditional Mari wedding ceremony is simple, and the dance is an important part of it. The men who perform this dance have a complex 9 on their heads.0087 decoration made of bamboo stems, with bull horns on the forehead and a tuft of feathers on the crown. A strip of cloth adorned with shells covers the dancer's eyes. Holding elongated drums in their hands, men move in a huge circle, and women, also standing in a row, perform various movements. The rhythm of the dance is set by the thunderous peals of the drums.
The daily life of the people is also reflected in the dance. At the heart of such dances is often a ritual, a spell.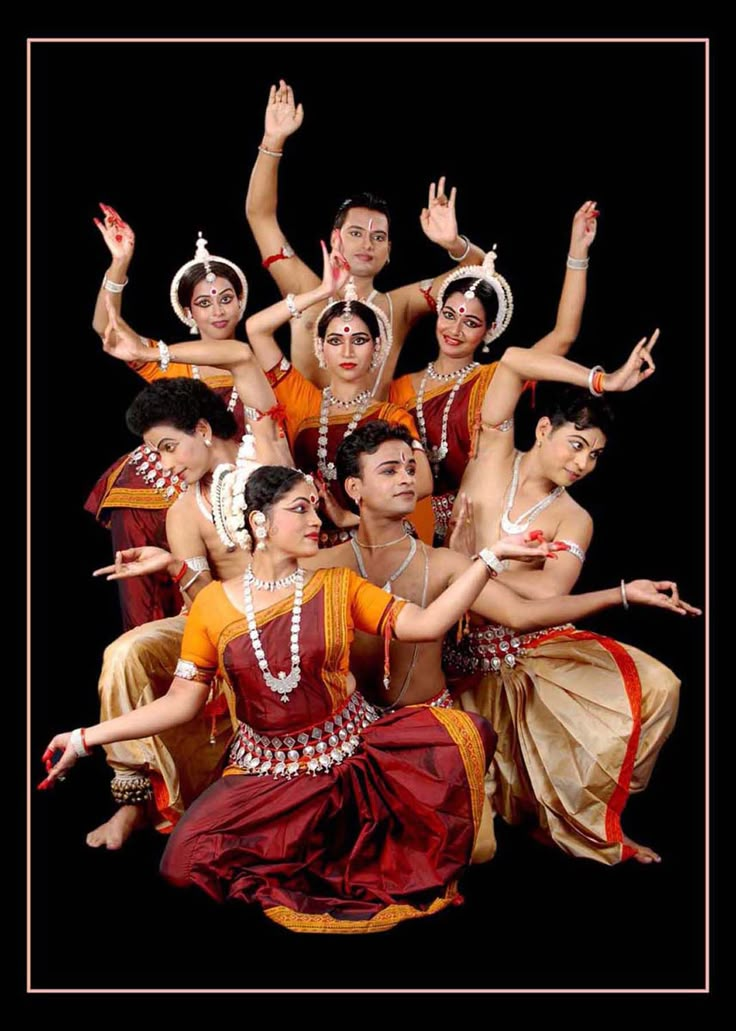 These dances in their form resemble real activities - threshing, harvesting, hunting, overcoming stormy sea waves by fearless fishermen. Hunting is one of the main activities of most tribes, and the dance may depict the pursuit of a wild boar or a lion. Until recently, the merits of a tribe were judged by the military prowess of its men, so dances that recreate scenes of war, warlike in their function and in the pattern of the dancers' movements, became an integral part of the collective repertoire of the tribes. The Sema Nagas in northeastern India perform dances wearing ceremonial robes and carrying spears and swords. A majestic procession of men, alternating jumps and runs, slowly moves through the clearing. In the old days, this sight was supposed to inspire horror. Today, graceful movements of human bodies, graceful bends and dexterous jumps create aesthetic pleasure.
Another male harvest dance, the Punjabi bhangra, is a show of strength and community. To the beat of the drums, peasants in turbans and colorful sleeveless jackets whirl in the dance, their shoulders twitching to the beat of the drums, their arms outstretched in intoxicating delight.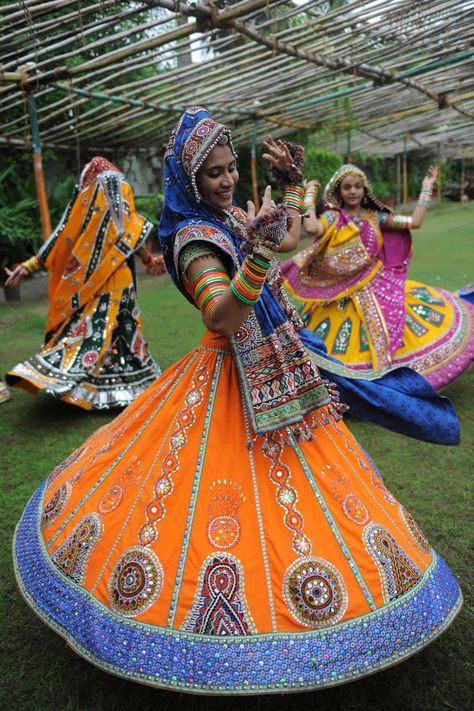 As new members join the dancers, the circle expands. The general mood and immediacy of performance allow for a variety of movement options - jumps and pirouettes, jumps and even complex acrobatic exercises. This dance embodies energy and the vitality of the people
Such a brief overview is inevitably incomplete Much more could be written about the dances of the Santals, for whom dance is an integral part of their being, or about the Kashmiri ruf dance, or about the dances of all the peoples inhabiting the prigima-lay areas , from Kashmir to Arunachal Pradesh, or about the folk dances of southern India. But in conclusion, I would like to say a few words about the dances performed by professional dancers. This type of dance necessarily implies the existence of certain relationships between spectators and performers, where their roles are clearly demarcated.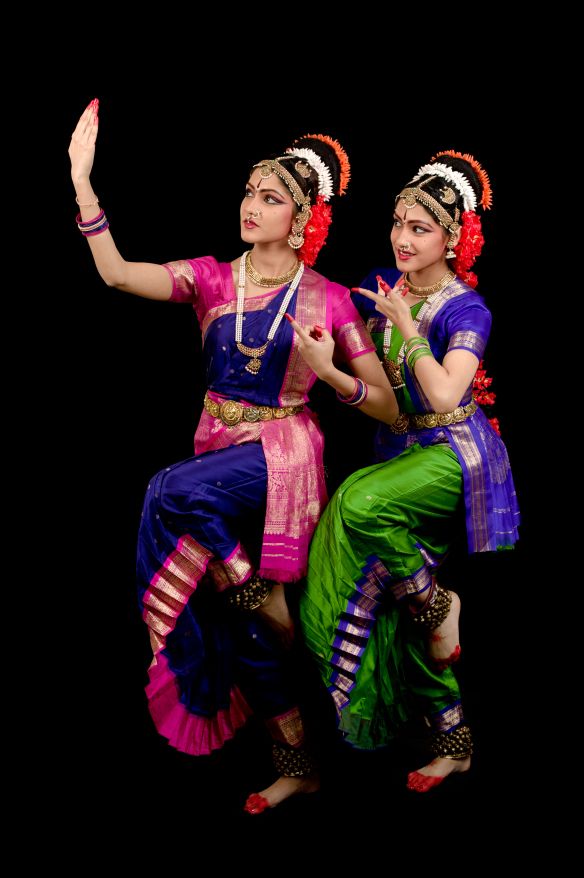 For comparison, we can say that all the dances discussed above are performed by people for themselves. Professional dancers, on the other hand, perform dances for spectators or patrons who critically evaluate the skill of the performer. This places special demands on the art of dance and forces artists to strive to improve their skills through constant exercises. This does not happen with folk and tribal dances, which in their essence are only a means conveying an idea or sentiment. Dances performed by professional dancers differ from folk dances in this sense. But nevertheless, they are also closely connected with the social and cultural aspects of the way of life of the people, rituals, holidays, and therefore do not completely lose the character that is characteristic of folk dances
A good example of the dances of this group is the Rajasthani teratali dance. Teratali dance performers are called kamads, and this dance serves the religious needs of certain groups in the stratified Indian society.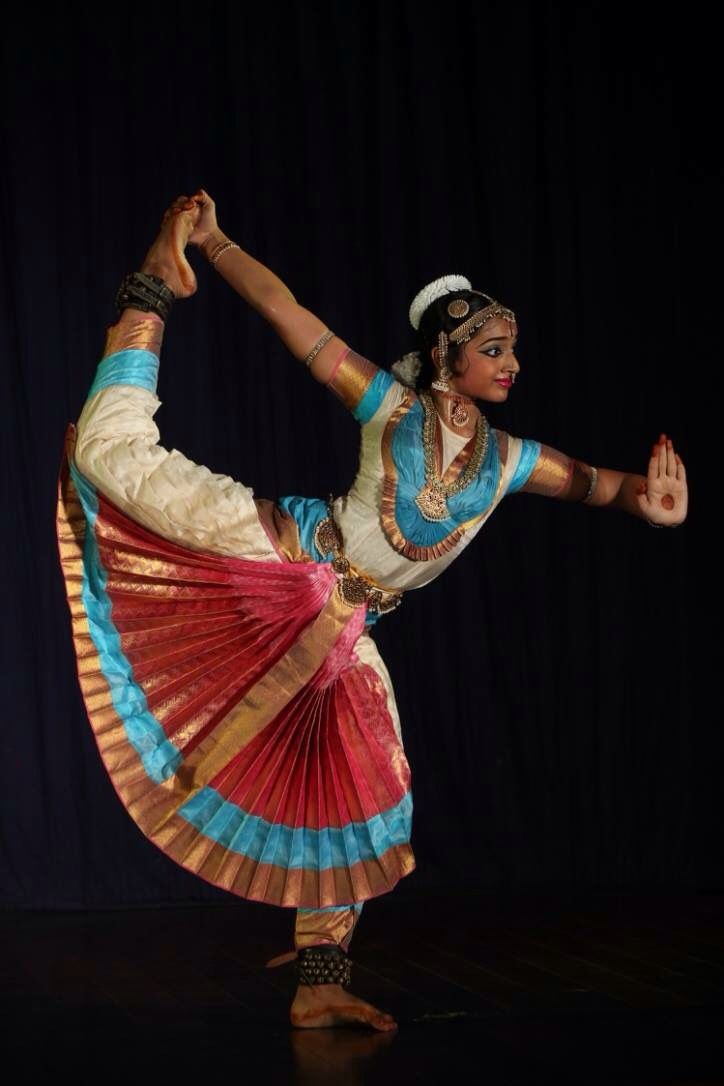 In the center of the dance stands the figure of the god Rama. Kamads perform the dance throughout the night, accompanied by religious chants and dramatizations from the epic, which should bring prosperity to those who ordered the dance.
Two or three dancers, accompanied by male singers and musicians, take part in the gantz geratali. The dancers put on 6-7 manjir bells on the right leg, two manjirs on the forearm, one on the forehead, and also take two manjirs in each hand. The essence of the dance is to achieve an expressive effect by striking the manjirs against each other in a special way. The dancer performs the dance while sitting. Then, complicating the execution, she takes a sword in her teeth and rings bells in the immediate vicinity of it. In addition, there is a small clay pot on the dancer's head, which she must keep in balance with any movements. There are only three accompanying instruments: a stringed instrument that sets the rhythm - it can be a chautara, wine or tandoor, a cylindrical drum - dho-lak and a pair of cymbals - tal.