How do you red nose dance
A Red Nose and a Pair of Dancing Shoes – General Admission: New York City
Washington Square Park
          Washington Square Park is one of New York City's gems for lounging around on the lawn and pretending to forget about all the work you have piling up. There's always something to see— whether it be the guys playing chess or the guys playing renditions of Louis Armstrong and Duke Ellington on their jazz instruments. And then there's Roadie, a silent clown performed by Jared Thompson. Jared is a graduate of the North Carolina School of Arts who describes his act as physical comedy and emphasizes the importance that dancing has on the tradition of clowning as a form of carefree self expression. As Roadie glides across the pavement breakdancing, he feeds off of the audience cheering him on and clapping. He even includes the audience in his act as he mimes. When we watched Roadie in his element, a man sitting and watching on a bench close by offered Roadie a stick of gum. Roadie exited the stage, which he created by forming a circle with red string, accepted the gum, and proceeded to choke on it while asking the man for help.
After his performance Jared gracefully agreed to be interviewed.
How often do you perform?
Image: TheDustyRebel
JT: Now I've started to get into routine where I do it three times a week, depending on the day, like today is super beautiful so I decided to come out here [Washington Square Park] but normally I would perform in the subway. Now it shifts back and forth because what I try to do, and I would say I'm a clown in training, so I'm performing and then every other day I'm exercising, working on skills and things like that, and then I'll perform and exercise again, so I try to keep that up depending on the day.
Is that self taught or do you have formal training?
JT: So I went to an acting conservatory in North Carolina, so North Carolina School of Arts. And I trained there for four years with classes in Stanislavski and Chekhov, a little bit of Uta Hagen, Sanford Meisner and my, I wouldn't consider him my mentor because we don't work closely together but he was my favorite teacher and what got me to start doing comedy and he teaches mask and movement.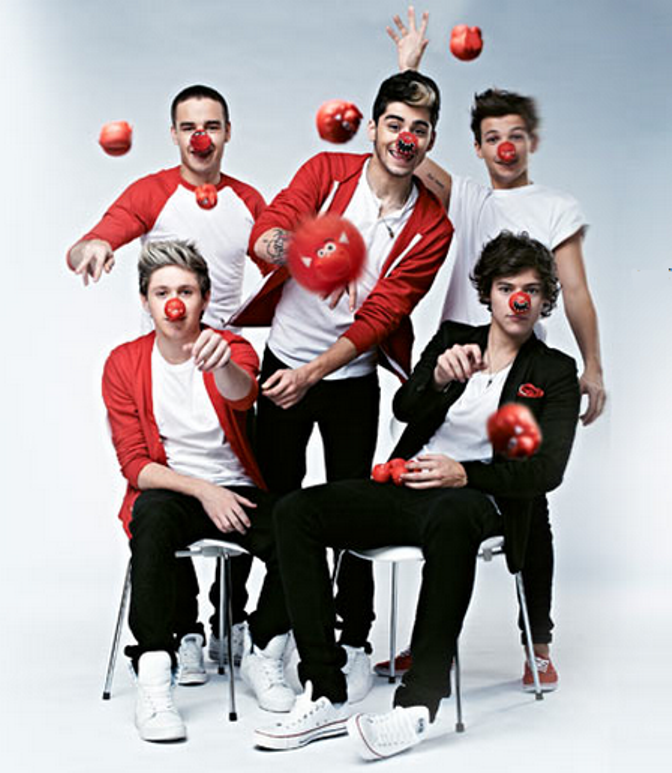 He builds the masks in a way that he starts off with the black face hood then he works it into neutral mask, full mask, half mask, and then lastly is the red nose. And the red nose was something that I gravitated towards and then the amount of training I got from the red nose was maybe three months of training and then I moved to New York after that. I was living in New York for three or four years and that's when the nose kind of found me rather than me going oh yeah red nose, clowning. But it sort of found me cause I got burned out on audition stuff, and I started, me and my friends got the red nose and we just started playing the streets.
Is there anything you do on the side?
JT: Yeah so, I still do acting, but something to keep me afloat, it's not what I'm trying to do full time, but it's making the money, I work as a production coordinator for a video utility company, not video but like video production. So production coordinators basically organize labor and events.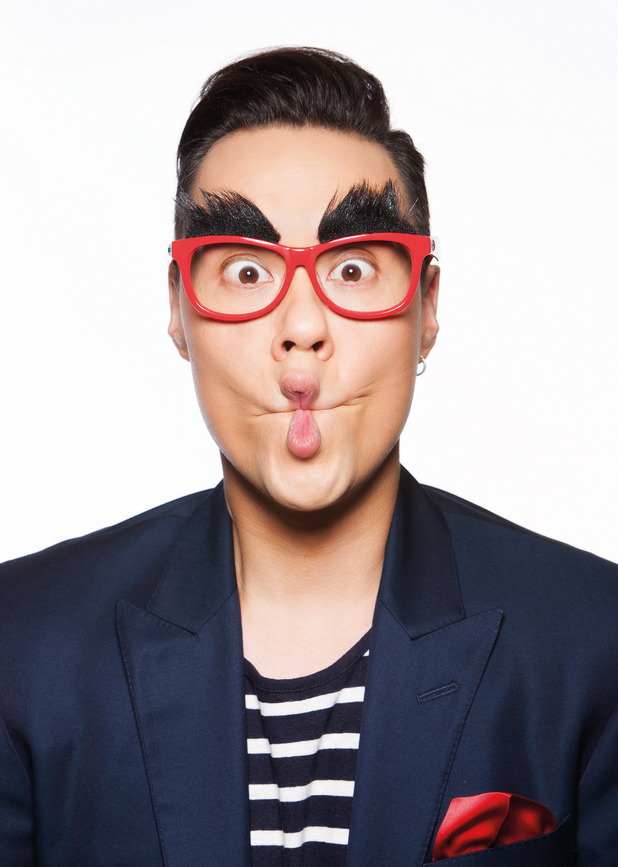 Would you say there's a difference in the way the audience perceives your performance on the subway versus outside?
JT: Yeah it's a different energy, on the subway it's a lot more contained, interestingly enough before I came here today I was like I had been performing in the subway a lot I don't know its going to be really different cause it's so spread out but its all relative its really how you grab the persons eye and I'm a firm believer of you know some people they just don't like this type of performance but I'm a firm believer in if you're good enough and you know how to connect with someone on a way that doesn't scare them you can get anybody interested it just really depends. But it's definitely different on the subway versus out here how the audience perceives it because it's just like, "Oh it's such a beautiful day I might just stick around and watch this," whereas on the subway they'll just be walking by cause they'll be going to the train.
Does your performance have any message you want to send out to the audience, whether it be political or social?
JT: Yeah, you know my message has always fluctuated on a specific three words or whatever, it's mainly and simplistically based off of love.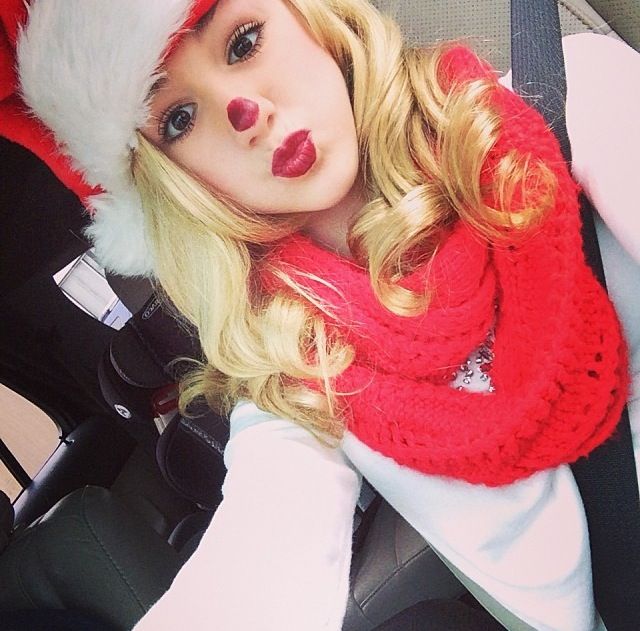 That's what the clown is based in a world of curiosity and innocence, the clown really taps into a child, and a child, I believe, they have no inhibitions of how they start off as a kid. Very vulnerable and open and so I think that's one of the reasons why the clown connected with me and this message of I want people to tap into their innocence I want people to go from cerebral to more of the heart- so let down their barriers– yes exactly so I want, Jim Carrey actually has a really good theme of his life is he wants to free people from concern and I like that. I actually gravitate towards that thought process, as a clown I want to free people from concern and not take things too seriously.
Why did you incorporate dance into your performance?
Image: TheDustyRebel
JT: Oh man, I just love to dance. So yeah, I've really wanted to start taking more classes.  There were dance classes in my school but they were more to build you up if you wanted to do musicals, there was tap, jazz, modern, and yeah those were the three heavy hitters.
I really love modern but what I found myself really gravitating towards is that 1920s crazy swing thing, either that or hip hop. I love hip hop. I would love to start taking classes in hip hop or breakdancing, and then as well as that. Now that you're asking me these questions it's good because it's kind of illuminating what I've been trying to do. We're forcing you to be self aware.                                                                     
Would you say dancing sort of lets you let loose, be a free spirit, be childlike?
JT: Yeah, most definitely. Absolutely, dancing is a vulnerable thing for people who aren't comfortable dancing in public spaces. I mean when I'm walking around and not doing this, I like to talk to people, but sometimes I can be very to myself and I'm not randomly jumping around dancing. But when you do it can be very freeing, even if you're not a good dance or whatever that means. When you watch kids they act free and carelessly, when they hear some good music and they will dance.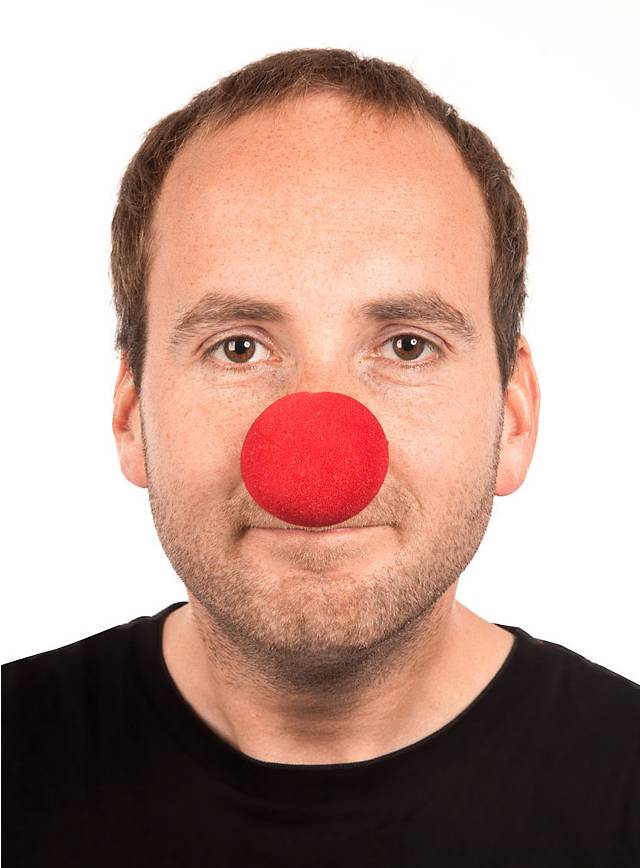 What is the greatest compensation you have received, or any street performer/dancer  can receive in terms of compensation from the audience ?
JT: The best compliment I can get from somebody is "Wow, that made me feel like a kid again," or "I really loved the dancing," small things like that. Something like "You made me feel like a kid again" is a great compliment. And another compliment can be somebody who just sticks around until the end, like those people over there who stuck around until the end that always feels nice. Kids are usually the ones who stick around until the end-they get it. It is very fun how, either its instilled in them from a very young age that clowns are scary, or either they saw a clown that was a really shitty clown and they got really scared. Most of the time I feel that people are scared of clowns, because of what society has put in movies and stuff like that.
So that's one of the reasons why I don't wear makeup, I try to stay very fresh, very similar to Charlie Chaplin and Lusker Pete. There is select people I have had who ran away screaming, but that was few and far between. I tried experimenting with a little make up, and it was just  little white around the eyes and white around my mouth and nothing else, and that scared the shit out of somebody so I try not to play around with that.
What role would you say New York has had on your performance ?
Image: TheDustyRebel
JT: New York is like an unforgiving place, it's just fast paced whether you like it or not. Again it's all in perspective but New York is like a hub of creative energy, and that energy has either pushed me away to be recuperate, or its like I'm in it and I'm going for it. I moved away for a little bit, because i got very depressed. Most of the time it's in the winter months so I moved back home, and I decided to travel. I traveled through Central America, and I performed for kids who are in NGOs.
So New York had kind of pushed me out, but more of my decision of like I need some time away, and I didn't even plan on moving back. I was like New York you have been good, but I'm done. And then I got a call from one of my best friends who is also a clown, and he's working on a clown show and he wanted me to work on it with him. And I decided I can't pass up this opportunity, so in a sense New York pulled me right back in.
PUPILS BANDING TOGETHER TO DANCE, WALK AND MAKE SOME NOISE FOR COMIC RELIEF
More than 300 pupils and staff will bring laughter and noise to Slough as Arbour Vale School gears up for a colourful day of fundraising activity for Red Nose Day, which returns on Friday 18 March from 7pm on BBC One.
Arbour Vale, a school working with children and young people with moderate to severe learning difficulties, autism, and profound and multiple difficulties, will be running a series of events and fundraisers which are accessible to all pupils hoping to make a difference.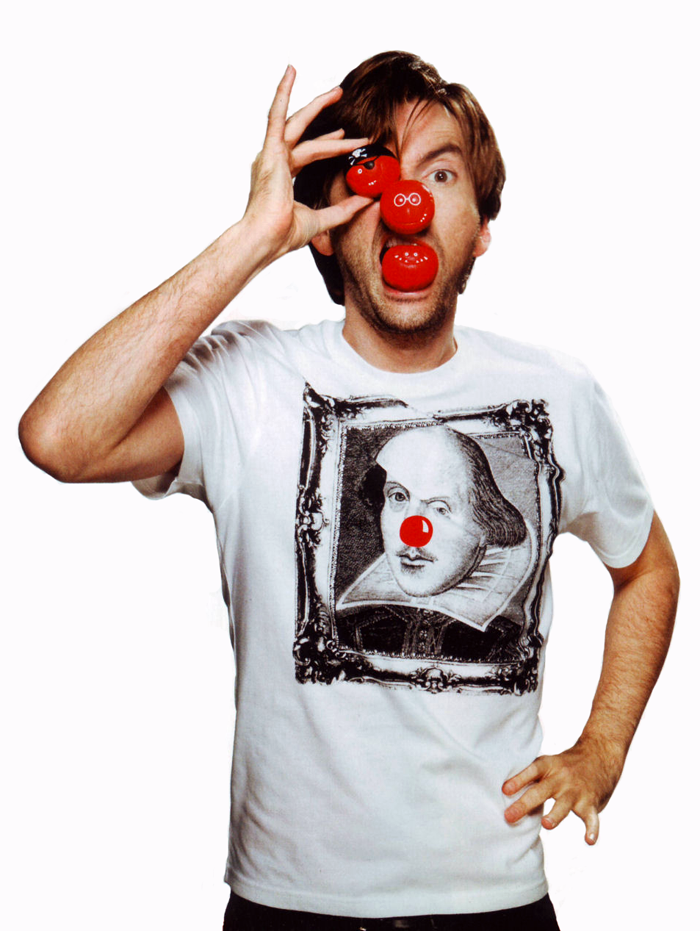 Dancing, singing, and running are all part-and-parcel of the school's Red Nose Day plans. For budding fundraisers in the early years and primary classes, a dance-a-thon will see pupils boast their best 'nose wiggles' in aid of Comic Relief. Meanwhile, students in the profound and multiple learning disability department will be taking part in a 'noise-a-thon' using their loudest singing voices and booming shouts to raise the roof for a good cause.
Secondary and post-16 pupils will also complete a marathon around the school grounds in a tag-team relay. Neil Sykes, Arbour Vale's Principal says the challenge will show students that "if we all club together, we can get through anything."
He said: "Arbour Vale is so excited to be getting the whole school community involved in Red Nose Day this year. We all need a reason to smile as we come out of Covid lockdowns, and it is a fantastic opportunity for everyone to have fun and fundraise for a great cause at the same time.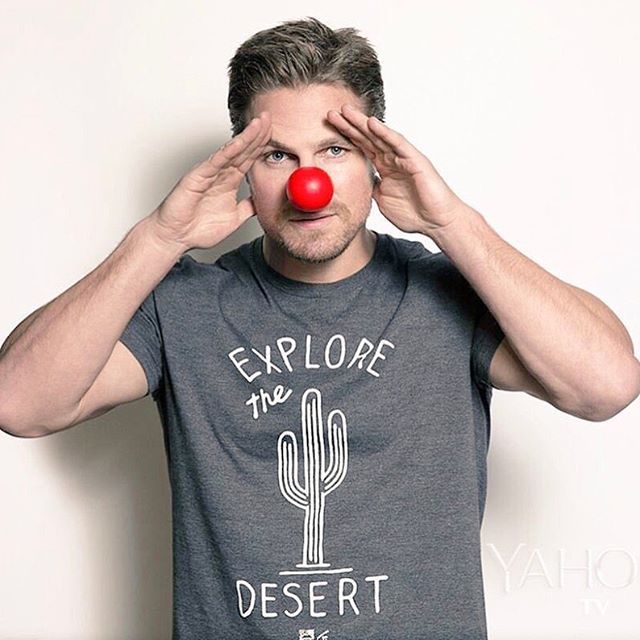 "Whether it is a boogie-bash, finding the next Paula Radcliffe or becoming a musical superstar everyone is joining our Comic Relief festivities this year. By coming together our special school community will show our children and their families, that standing together can help support others experiencing difficulties within their lives. The money we hope to raise from Red Nose Day will go towards the very important work that Comic Relief does for all those in need."
Students will also be researching their best one-liners before Friday, as all at Arbour Vale are encouraged to take part in an all-day 'joke-a-thon'. Arbour Vale's Principle hopes the latter will keep the corridors full of smiles on Friday, with a 'joke-a-thon' open to all. Meanwhile, baked goods are on the menu thanks to the post-16 department's cake sale.
Arbour Vale students will also play a part in keeping the activities running, with young sports ambassadors taking on roles and responsibilities by supporting the PE department in running the Marathon.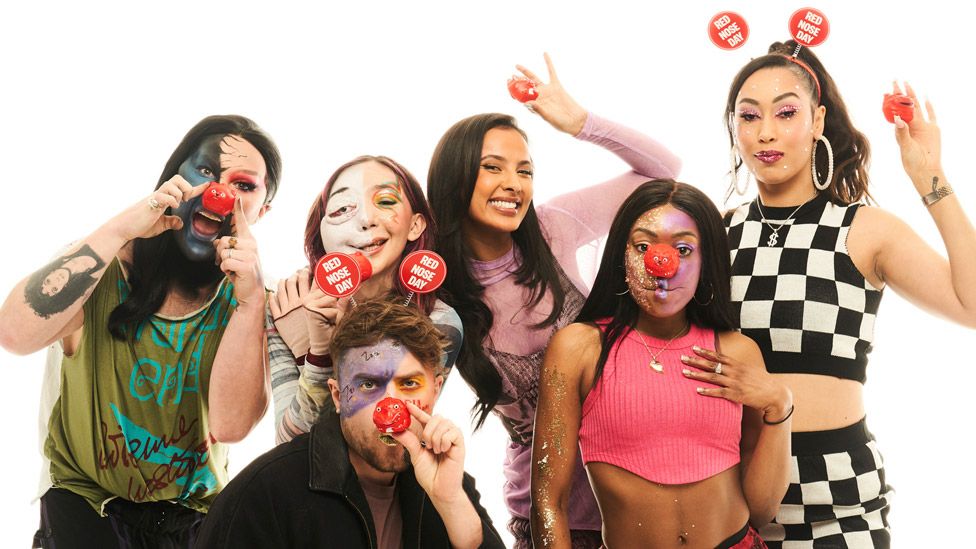 In fact, each class has already played a part in promoting the day, with students working hard to create the biggest and most creative red noses to display in the school foyer during the festivities.
Money raised by Red Nose Day will help people in the UK and around the world live free from poverty, violence and discrimination, and support people with their mental health. Donations will also help to fund organisations providing essential support for people in Ukraine affected by the terrifying conflict and those attempting to cross the border to safety.
Samir Patel, Chief Executive of Comic Relief, says: "What's so special about Red Nose Day is that it brings people from all over the UK together to make a big difference. We are so thankful for the incredible support from our fundraisers because whatever you do, big or small, helps people live free from poverty, violence and discrimination.
"This includes funding organisations that are supporting people right now in Ukraine, and on the borders.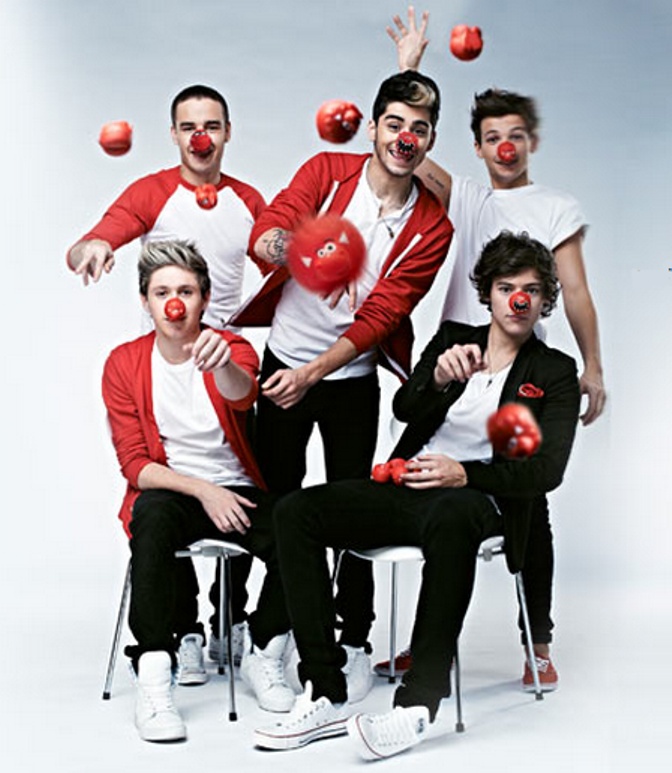 So whether you buy a Red Nose, bake cakes, smash a challenge or simply pick up the phone to donate, you have the power to change lives across the world and in the UK."
Enrique Iglesias feat. Ludacris - I`m Fucking You
Lyrics
Enrique Iglesias feat. Ludacris
I`m Fucking You
Tonight (I'm Fucking You)
[Enrique Iglesias]
I know you want me
I made it obvious that I want you too
So put it on me
Let's remove the space between
me and you
Now rock your body
Damn I like the way that you move
So give it to me
Cause I already know what you wanna do
Here's the situation
Been to every nation
Nobody's ever made me feel the way that you do
You know my motivation
Given my reputation
Please excuse I don't mean to be rude
But tonight I'm fucking you
Oh you know
That tonight I'm fucking you
Oh you know
That tonight I'm fucking you
You're so damn pretty
If I had a type than baby it 'd be you
I know your ready
If I never lied, than baby you'd be
the truth
Here's the situation
Been to every nation
Nobody's ever made me feel the way that you do
You know my motivation
Given my reputation
Please excuse I don 't mean to be rude
But tonight I'm fucking you
Oh you know
That tonight I'm fucking you
Oh you know
That tonight I'm fucking you
[Ludacris]
Tonight I'm gonna do
Everything that I want with you
Everythin that u need
Everything that u want I wanna honey
I wanna stunt
with you
From the window
To the wall
Gonna give u, my all you fall
You got that body
That make me wanna get on the boat
Just to see you dance
And I love the way you shake
that ass
Turn around and let me see them
pants
You stuck with me
I 'm stuck with you
Lets find something to do
(Please) excuse me
I dont mean to be rude
[Enrique Iglesias] That tonight I'm fucking you
[Enrique Iglesias]
I know you want me
I made it clear that I want you too
So let's go
Flip the space between
Me and you
Now shake your body
Damn i like how you move
So give it to me.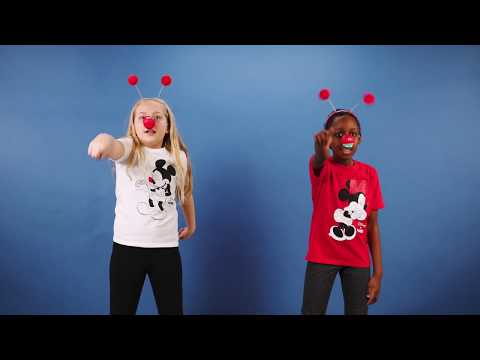 I already know what you want to do. want to be rude
But today I'm fucking you
Oh you know
That I'm fucking you
Oh you know
That I'm fucking you
You're so damn good
If I were a woman I would would be you
I know you are ready
If I never lied, then baby
You would be the truth
This situation
Happened to everyone
No one but you made me feel like this
You know what my motive is
My reputation says it
I'm sorry don't mean to be rude
But today I'm fucking you
Oh you know
What I'm fucking you
Oh you know
What I'm fucking you
[Ludacris]
Today I'm going to do to you
Anything I want
Everything you need
Everything you want, I want, honey
I want to perform tricks
With you
From the window
To the wall
I'll give you everything
Winter and summer
And when spring comes,
I will call autumn
You've got such a body
Makes me want to get on board
To see you dance
And I love the way you shake
Ass
Turn around and let me see
Pants
You're stuck in me
I'm in you
Let's think about it do
(please) I'm sorry
I didn't mean to be rude
[Enrique Iglesias]
But today I'm fucking you
Oh you know
That I'm fucking you
Oh you know
That I'm fucking you
More Enrique Iglesias feat.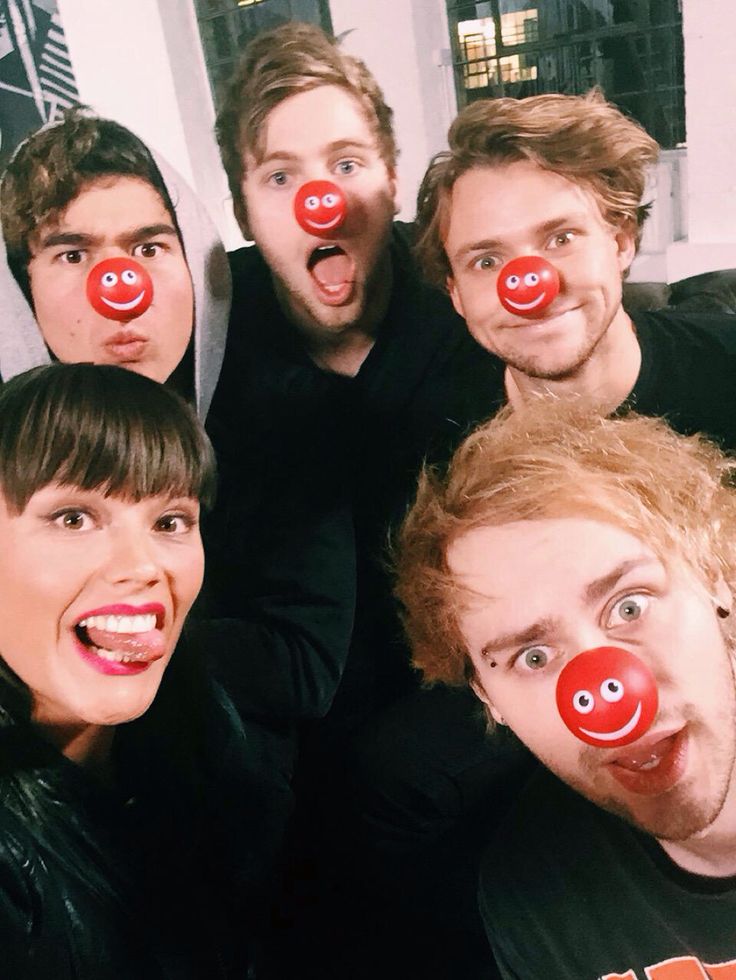 Ludacris
Popular now

Children's song ♪ - Song about mother
Vyacheslav Myasnikov - mother
M.Yu. Lermontov - Mtsyri (chapters 17-18)
Verka Serduchka - Sieben-Sieben, Ai-lu-lu!
Steve Vander - Last Christmas
English Rose - Always outnumbered, never outgunned
Unknown - Patanjali-2 greeting
PORN FILMS - Green Glasses
Gerry Rafferty - Baker Street (OST Mama
) )
Alliance - Liberation Day (1987)
Secret - Don't be afraid, I'm with you.
Word of grace - Our Heavenly Father
Tatar song - about mother
Children's Christmas song (Sheep, cows ... )) - Children's Christmas song
Beautiful, fabulous poems about Santa Claus for children » Page 3 of 9
I The best poems about Santa Claus
II Short poems about Santa Claus for children for the New Year
III Children's poems about Santa Claus for children
IV Cool, funny poems about Santa Claus
The best poems about Santa Claus
Long staff, red nose,
Hello Santa Claus!
I wanted to ask you:
Did you bring me a present?
Go around the whole world,
There is no better grandfather in the world.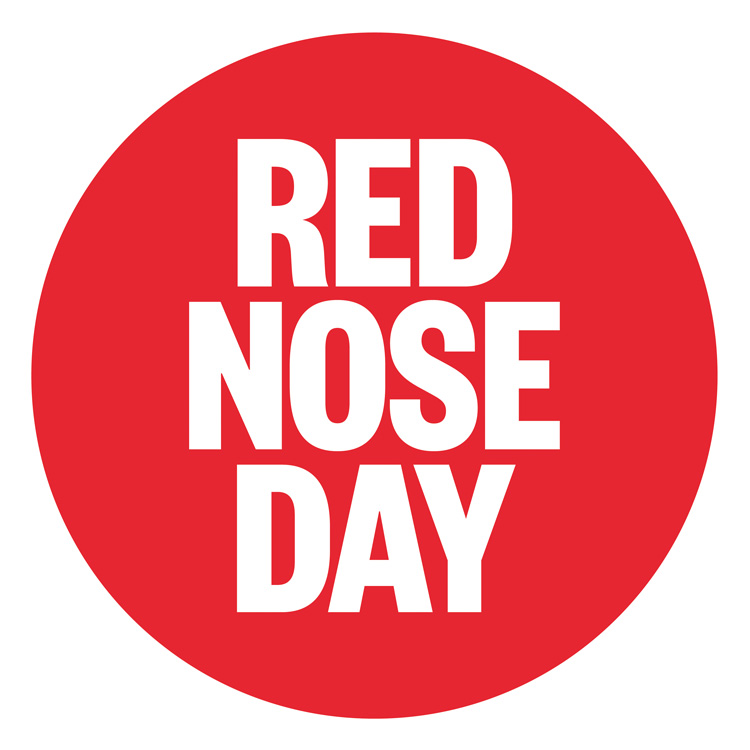 With a beard and a red nose -
We love Grandfather Frost!
Dear Santa Claus!
The staff that you brought
Can do a lot!
Bring down a star from the sky.
Give a lot of toys,
Shoot all the firecrackers.
But I have a request:
Let my family live
Bright, festive, beautiful.
So that everything was decided playfully,
There were many achievements
And health was not naughty!
Santa Claus looks slyly,
Smiles through his mustache.
Every year he has fun -
Bring gifts to everyone.
Listen to a hundred verses in an hour,
Sing a hundred songs in an hour,
Eat two hundred tangerines,
And all this with a beard.
Yes, in winter, perhaps, Grandfather
One hundred garlands blind,
But he's on vacation in the summer
Maybe even go to Thailand.
Santa Claus walks
Cheerfully around the planet,
They are waiting for him for the holiday
Adults and children,
He has a magic staff with him
And a big bag,
We are waiting for you, grandfather,
Come join us!
Do you know who is visiting
Comes to visit us in winter?
Big and kind grandfather
With a gray beard,
He is dressed brightly, festively,
His outfit shines,
He brings gifts
For adults and children!
Where do you go, Santa Claus?
We are waiting for you very much!
Of course, you will come to us
New Year's Eve!
We revere a rhyme,
Let's get up in round dances!
And your huge bag
We'll keep it for ourselves!
On the icy path,
On the crisp snow,
Santa Claus is in a hurry
To the miracle to come,
To the New Year's lights,
To the fluffy Christmas tree,
What sparkles brightest of all,
Sparkling gold!
He has a curly beard,
But his look is cheerful, young,
He doesn't get bored for a minute,
He loves poetry and jokes.
Loves dancing, loves songs,
Has fun with us.
So what, let the red nose,
He's - Grandfather Frost!
Santa Claus is in a hurry to visit us!
We are waiting for him from year to year!
We know for sure: even today
He will bring gifts!
He will sing and have fun,
And he will dance with us!
Nice, sweet and perky,
He is one in a million!
Santa Claus smart,
With a long beard,
I told him:
- Dance with me?
He smiled sweetly,
quietly said to me:
— With joy, of course,
I've been dreaming all year!
Bearded and cheerful,
Filmed in a Coke commercial.
Generous and funny to tears,
This is a cute Santa Claus.
He is like a symbol for children,
Holidays are brighter with him.
He carries gifts,
Sings great songs!
With a long white beard,
In a red fur coat,
Like the king of snowdrifts,
He greets children tenderly.
Children are waiting for him with love
In every point on the planet,
To the good Santa Claus
He brought them a lot of happiness!
Fairy-tale wizard,
Loves - New Year,
Tricky riddles
Sets for children,
He has a bag in his bag
Lots of chocolate,
Gives out for the holiday,
All the guys are happy ...
Short poems about Santa Claus for children for the New Year
Christmas Tree Grandpa
Sings a song.
Everyone is dancing merrily
This New Year.
A lot of gifts
Grandfather brought,
He is a great magician,
Dear Santa Claus!
Santa Claus is knocking on the door:
If you want - believe, if you want - do not believe.
Beard and red nose,
Yes, just one question:
"Come on, talk, my friend,
Have you learned the rhyme?"
Santa Claus enters the house
With a red festive bag.
For knowing the rhyme
Will give me a gift from the bag!
In the New Year
Father Frost comes to us with a gift.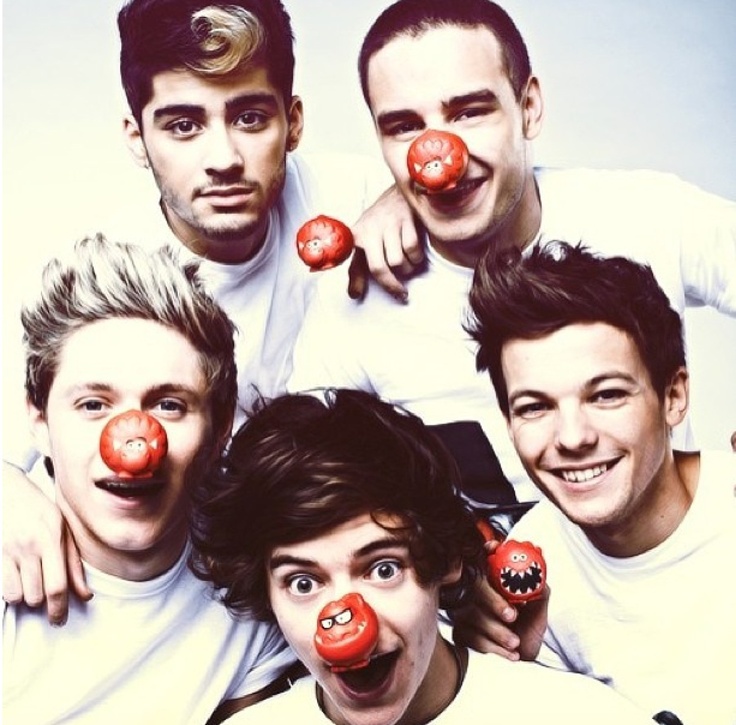 Hat, fur coat, beard.
How is he not hot?
Santa Claus - red nose,
In a fur coat, with a beard.
You brought us a holiday,
Such a joyful one.
We taught poetry in the morning.
Ready to tell.
And you, Santa Claus,
Tasty treat.
Don't rush, sit down, eat.
Put the bag by the Christmas tree.
I will guard him,
So that the wolves do not steal.
I dream to ask Grandfather Frost:
"Where is Baba Morozikha, tell me, does yours live?
And why don't you take her to the party
And don't you give gifts to everyone along with her?
We will get to know her, put her in a round dance,
Let her eat sweets and drink soda with us.
You, Grandfather, do not leave her in the north,
Let Morozikha sing and dance with us!
Through the snowdrifts through the forest
Grandfather Frost rode.
I was carrying a big bag of miracles
And a whole load of gifts.
Bullfinches flew by
And showed the way.
The bear offered him
Rest on a stump.
But in order not to lose time,
Grandpa continued on his way,
After all, the kindergarten people
Waited near the Christmas tree.
Quietly outside the window
The bell rang,
Santa Claus comes into the house,
He gives gifts to everyone.
And the lights on the Christmas tree
Caught fire at the same hour.
There will be a New Year's holiday
Wonderful with us!
He is a grandfather - a gift,
He is a grandfather - a surprise,
He loves all the kids,
There is a prize for everyone.
Will play with everyone,
And sing a song,
What a good grandfather
Comes on New Year's Eve!
A strange grandfather comes to us:
He is dressed in a red fur coat,
With a long, long beard,
In a hat, mittens, gray-haired ...
He comes on New Year's Eve,
Distributes goodies to everyone.
Dear, Santa Claus,
You must be cold?
For a long time you walked around the world,
Brought sweets to children.
You, warm yourself near the Christmas tree,
Fluff her needles,
Join us in a round dance,
To celebrate the New Year!
He's a little funny,
With the whitest beard,
Hiding his feet in felt boots,
Not at all small!
Guess who this is
Is Grandpa funny?
Santa Claus, we missed you so much
You, our dear,
We have been waiting for you all year,
When you come to us in winter.
Can we hug you,
Touch your beard,
Take a staff, take off your hat,
Shake off the snow behind the collar?
We'll sit you down for tea
With dryers and gingerbread,
We'll tell you about everything,
Let time drag on longer.
He knocks with a large staff
And miracles happen,
A large piled snowdrift
Suddenly, it turns into a hill,
Snowflakes are circling in the wind
They are dancing a dance - bright,
And for all the kids on New Year's Eve
He will give - gifts!
You will not confuse him with anyone,
After all, he does not pursue fashion.

Everyone likes him, of course,
Compliant, white-bearded.
And a red fur coat on him,
And felt boots, and mittens.
And the smallest baby
He is not afraid of him in the least.
Eyes radiate with kindness,
He is surrounded by a gang of children.
Cheerful, cute, groovy,
And come, like us, from childhood.
Fur coat, hat, felt boots,
He is not at all small,
He is even very big,
And very, very gray-haired.
Children's poems about Santa Claus for children
Staff, fur coat, red nose,
Gray beard.
Hello, Santa Claus!
What a joy!
Hurry up to the house,
Meet the New Year with us,
Listen to songs, poems
And give us gifts!
Kind Santa Claus
Gives us a miracle from the stars,
Magic from the lights,
White snow from the clouds!
Gives a beautiful Christmas tree
And a snowflake in the air,
Gives a holiday to children,
Gives joy in December!
Warm coat and hat,
He carries a big bag,
And brings gifts to everyone,
Leads, leads a round dance.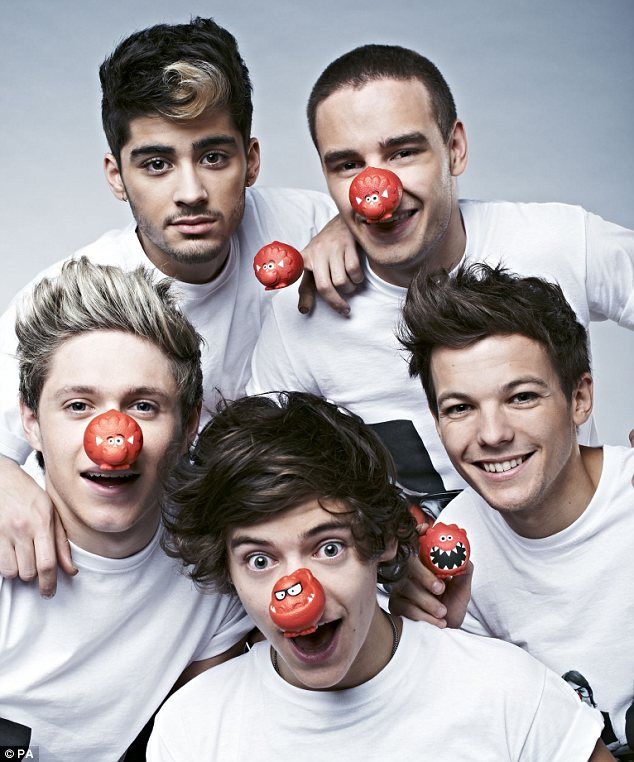 Santa Claus, Santa Claus,
You have a frozen nose,
We have been waiting for you all year,
Magic is waiting today!
There will be soft toys,
There will be laughter, then crackers,
Santa Claus, surprise us,
Give us miracles!
Santa Claus came to our house
In felt boots and a fur coat.
Means, a holiday outside the window,
And there will be a gift!
So, I'll tell you a rhyme,
Standing on a stool,
And he will climb into the bag
Get sweets.
Grandfather, grandfather, dear Santa Claus,
You always make us happy to tears.
You are dressed to the nines,
Beard to toe!
You dance near the Christmas tree,
You have fun guys!
Thank you for being you,
You bring news of happiness.
You are the best of men,
And you are the only one with us!
He came to our kindergarten,
Play with us,
We will sing songs with him
Sing loudly,
Let's have fun,
Led round dance,
There will be gifts for everyone
Santa Claus to give!
Walks in a soft, long fur coat,
And he draws pictures:
Ice on glass, in shop windows,
Very bright pictures!
They shine with silver,
They make the guys very happy,
After all, Grandfather Frost,
He brought gifts.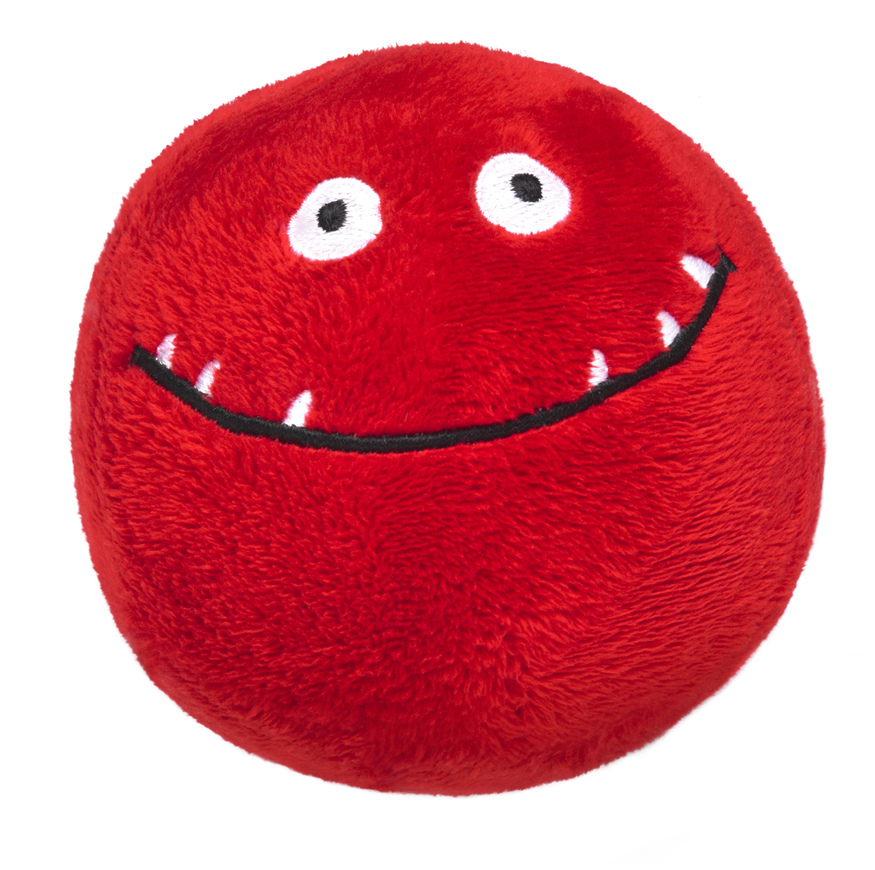 Santa Claus is a kind magician,
They say in vain,
What is found now
Only in old fairy tales.
But I know for sure,
We will meet him.
If you believe in miracles,
They happen!
A beard whiter than snow,
A funny nose redder than raspberry.

A wizard, kind and big, came here for the holiday.
Brought treasures in a bag,
Fulfilled everyone's dreams.
Thank you, Santa Claus!
Stay with us until spring!
Santa Claus in a shaggy fur coat
He comes to us only in winter.
And his own granddaughter
Often he takes with him.
He hides his smile
In a lush white beard,
And brings us gifts,
Though sometimes not the same.
The river is hidden under the ice,
The bear is sleeping in the den,
It means that the New Year is coming soon,
Santa Claus is on the way.
He walks through the snows,
With a creaky step,
He hurries to our holiday
Through the blizzard and clouds.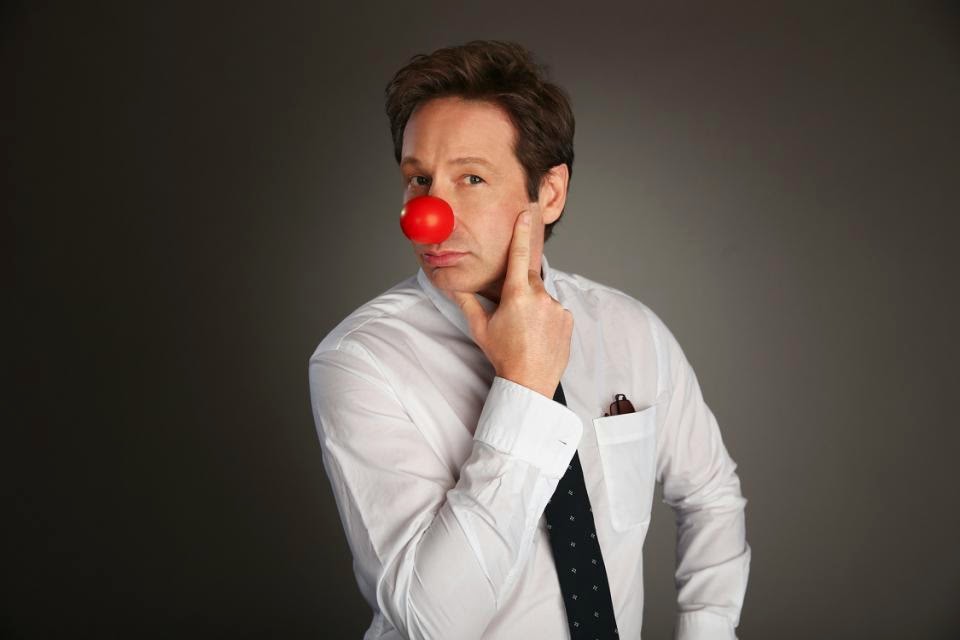 Congratulation brings
And a lot of gifts,
Hello again, New Year,
It's already on the threshold!
Santa Claus, hello, hello,
Tell me how old are you,
How many times are you from year to year
Decorated nature with white?
We missed you very much,
We waited for you day and night,
We wanted to hug you from the bottom of our hearts
And press you close to me.
Come to us soon
On important festive occasions,
We will give you tea
And we will read the letters.
Looks affectionately at us,
He has a surprise in store for us,
He is big and has a beard,
Kind grandfather, gray-haired.
On a sleigh for the New Year,
He hurries to dance to us.
He is carrying a big bag,
He is with a gray beard,
He is in a sheepskin coat, in felt boots,
He loves little ones very much…
Cool, funny poems about Santa Claus
Good Grandfather Frost,
He brought us gifts,
Both candy and a toy,
Both an elephant and a pig.

Happy New Year, Santa Claus!
Keep your red nose warm!
Santa Claus, get ready.
I'll tell you a poem.
I will perform smoothly,
Open the bag soon.
Light the Christmas tree for us,
Cover everything with white snow,
Have fun, dance, Grandpa,
Together with noisy kids.
Here again a holiday has come to us:
New Year's Grandfather-prankster
Various knocks on the door.
- Happy New Year! shouts to everyone.
Gives gifts to everyone around,
Lights the Christmas tree brightly
And starts a round dance!
Wonderful holiday - New Year!
Santa Claus is knocking at our door.
Miracles in a bag brought.
He shines all over, radiates,
His nose is flushed.
He lit the lights on the Christmas tree,
He smiled broadly
And stroked all the needles.
It's warm and good with him!
He is a real magician,
Lord of all snows.
And my poems today
I am ready to read to him.
What a wonderful grandfather,
Appears in winter,
With a snowy beard,
And with a gentle smile,
In a red hat, warm fur coat,
He is cheerful and friendly,
He hurries to the children's houses,
Both girls and boys,
Gives joy in the New Year,
Takes only poems in return!
Hello, Santa Claus!
I'm so glad to see you,
Tell me what you brought:
Ball, car, chocolate?
You are a magician, you know everything
Holiday secrets,
You only bring joy to everyone,
There is no one better than you!
I wrote to you in a letter
Everything I want,
Bring me, be kind, you
What I dream about!
How we waited for you,
Looking into the snowy windows.
Was it difficult on the way
Walk to us through the snowdrifts?
Have you visited all the children,
Have you amused everyone?
You stay with us too,
Don't forget about gifts!
Don't rush to leave us,
After all, we've been waiting for you for a year
We'll have to do it again, you understand.
..
Better hug it tight!
Grandfather Frost is coming,
The kids are waiting for him,
He brings gifts to everyone
Even to naughty ones!
Kind Santa Claus,
We've been waiting for you for so long,
To bring us gifts,
We dance, we sing songs.
You make dreams come true,
All filled with warmth,
All our desires
You will fulfill everything!
Every New Year's Eve
He visits us,
Dances and sings with us
And gives gifts.
His staff is icy,
Hoarfrost between hair
Everyone knows who he is -
Grandfather Frost!
The kindest grandfather
With a white beard,
Woven from snow
Grandmother in winter.
You come with gifts
Straight to our house
Fill with joy
Every year you are mine.
We will find under the Christmas tree
All our dreams
The best grandfather
You did it.
Amazing, big,
Kind grandfather, with a soul.