How did shakira learn to dance
Shakira, Dancing Like an Arab at the Super Bowl—"Hips don't Lie"
Shakira, Dancing Like an Arab at the Super Bowl—"Hips don't Lie"
posted on: Jan 29, 2020
By: John Mason/Arab America Contributing Writer
When you watch the Super Bowl this Sunday, February 2, be sure to look for the influence of Shakira's Arab background on her music and dance. You may be surprised to hear distinctly Arab musical and dance rhythms in her performance.  While she has absorbed her Lebanese Arab roots over time, Shakira now seems to embody that connection. And, while she is a thoroughly Latin woman, she is relying more and more on the influence of her father's Arab background in her music. Shakira has had a link to Israel, of which some are critical, but she has not performed there and her one visit was in her role of UNICEF representative in support of children. Contributing writer, John Mason, highlights the Arab slice of her life.
Shakira's Ties to the Arab World
Shakira's grandparents were Lebanese immigrants to the U.
S. and her father was born in New York. Her father moved to Barranquilla, Colombia in South America, where he married a Colombian, Nidia del Carmen Ripoli Torrado. Their only child, Shakira Isabel Mebarak Ripoli was born and raised in Barranquilla on February 2, 1977. In Spanish, a newborn takes her mother's family name, in this case, Ripoli, as her family name and she may take the father's as her second-to-last name. That name, Mebarak, means 'blessed' in Arabic, derived from barak, or blessing. Not to further complicate naming customs, the feature of this post, Shakira, gets her name from the Arabic term 'thankful,' which in Arabic derives from the term shukran, to be thankful or, simply, thanks.
Photo of a typical Arab drum or tabla or derbecki. Credit: Arabinstruments.com
There's a story that when Shakira was only four, she accompanied her father to a Middle Eastern restaurant in Barranquilla, where she first heard Arab music. Specifically, she was enchanted by the rhythm of the drum used in traditional Arab music, the doumbek  (or darbuka or tabla) and especially in the belly dance.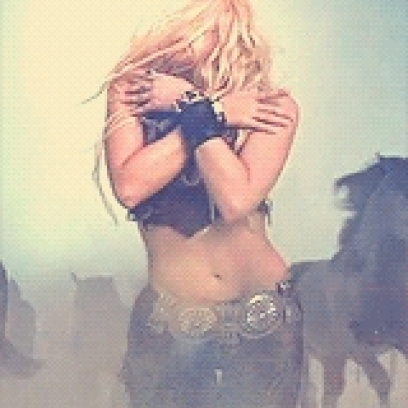 The story goes that Shakira began to dance on the restaurant table. Shakira has suggested that a clear Arab, oriental influence is present in her breakthrough, world hit, Ojos Asi. Check out the YouTube version of this song to hear for yourself.
Her Unique Ability to Dance Like an Arab
She asserts that her father's Lebanese-Syrian Arab background has influenced her dance movements, especially those that have a strong sense of the oriental dance (commonly known as the belly dance). Shakira has noted the importance of her sense of "mixed ethnicity," saying "I am a fusion. That's my persona. I'm a fusion between black and white, between pop and rock, between cultures – between my Lebanese father and my mother's Spanish blood, the Colombian folklore and Arab dance…"
If the previews of Shakira's Super Bowl performance hold forth, watch and listen for the Arab musical rhythms and her dance movements.
They could well reflect the influence of the art known as Arab belly dancing, in particular to her father's Lebanese roots. This is tied also to her youthful practice of learning this art by dancing barefoot, in the traditional manner, as a way of overcoming some sense of shyness. Shakira is especially proud of her hip-shaking movements, feeling this is a unique fusion of Arab and Latin dancing. She's clearly overcome any sense of shyness!
Shakira—a Model of Goodwill to Children
Shakira in her role as UNICEF Goodwill Ambassador
Shakira for many years has been a proponent of children. As an only child, she had an upbringing that allowed her to experience the ups and downs of financial stability. Her dad had owned a jewelry store in Barranquilla that went belly up. The family's return to a sense of prosperity was due to their daughter's success as a singer, as an entertainer.
Her multi-millionaire wealth as a result of her spectacular success has meant that Shakira has been able to not only support her immediate family but also to help children in Colombia.
But she has lent her name to the worldwide support of children in need. Her role as a UNICEF Goodwill Ambassador (UNICEF is the preeminent agency that supports the welfare of all the world's children). In 2010 Shakira was awarded a United Nations medal for her role as a "true ambassador for children and young people, for quality education and social justice."
Attempts to Politicize her Arab Roots
S
hakira in the land of her Lebanese ancestors
Because of her Arab roots, some have attempted to make an issue of Shakira's link to Israel. In 2011, in her role as UNICEF Ambassador, she made a visit to Israel. This was during the Prime Minister's 2011 presidential conference. Shakira is quoted as having of the trip, "education was the best way to achieve global stability and peace." During that visit, she said that after meeting Israeli and Palestinian schoolchildren on a visit to Jerusalem, her purpose was "to share some of her experience working in the field of education through her charity The Barefoot Foundation.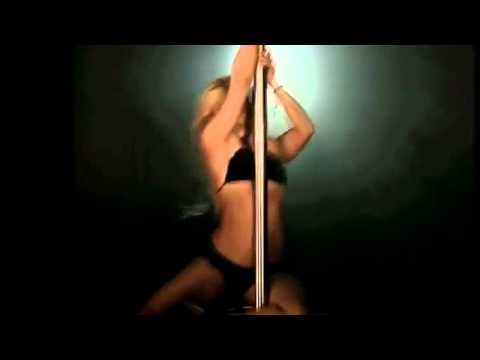 "
While efforts were made to attract Shakira to deliver a show to her fans in Israel, so far that has not happened. It was rumored in May 2018 that she would do a show in Israel, but these were squelched when no such agreement was made. Supporters of the boycott against Israel have taken credit for the announcement that Shakira would not perform in Israel. The Boycott, Divestment and Sanctions movement or BDS is a Palestinian-led campaign against Israel until it meets "Israel's obligations under international law to withdraw from the occupied territories, removal of the separation barrier in the West Bank, full equality for Arab-Palestinians citizens of Israel and respecting, protecting, and promoting the rights of Palestinian refugees to return to their homes and properties."
That is a mouthful of legalese, worthy as it is, and it's not clear that Shakira's absence from Israel as a performer is directly related to BDS. It remains to be seen how that question is settled.
In the meantime, enjoy Shakira at her half-time Super Bowl performance.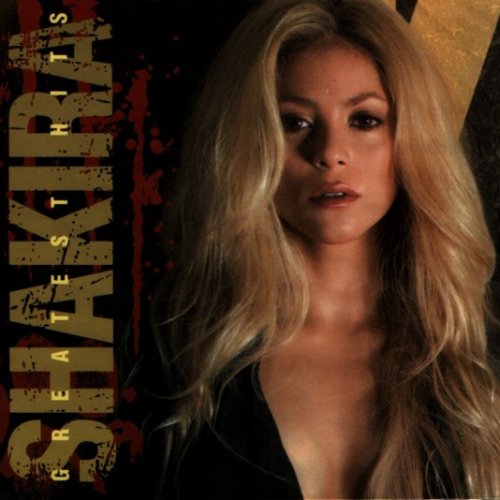 Listen to those Arab musical and dance rhythms. And watch for those "Hips don't Lie" moves!
References
"Bill Whitaker spends time with the Grammy-winner before her big show with Jennifer Lopez at February's Super Bowl," CBS, 60 Minutes, 1/20
"Colombian pop star, who has Lebanese grandparents, has visited in the past but never played here," Times of Israel, 5/18
"Tour promoter says the Colombian-born singer was never scheduled to play a concert in Tel Aviv but hopes to schedule one in the future," Times of Israel, 5/18
John Mason, who focuses on Arab culture, society, and history, is the author of LEFT-HANDED IN AN ISLAMIC WORLD: An Anthropologist's Journey into the Middle East, New Academia Publishing, 2017. He has taught at the University of Libya, Benghazi and the American University in Cairo, served on the United Nations staff in Tripoli, Libya, and consulted extensively with USAID and the World Bank in 65 countries on socioeconomic and political development.
Check out our Blog here!
The Truth Behind Shakira's Snake Dance
The phrase "Shakira Shakira" sounds familiar to many who were born before the 2000's. Shakira Isabel Mebarak Ripoll is a Colombian singer , multi instrumentalist , music producer, director, dancer, actress and as well a philanthropist. Shakira was Born and raised in Barranquilla. At the age of 13 (under Sony Music Colombia) , she made her recording debut.
One thing very striking about Shakira is her dance moves. Many call it the "snake dance" considering the fact that it has a movement simliar to that of a snake. However , Its formal name is Belly Dance. Up until now, Shakira is the only famous Musician known to be doing belly dancing so perfectly. Of course others may have tried some moves, but no one in the industry does it so perfectly like she does. It has become her signature dance move in the industry that many have wondered why she is so perfect at it.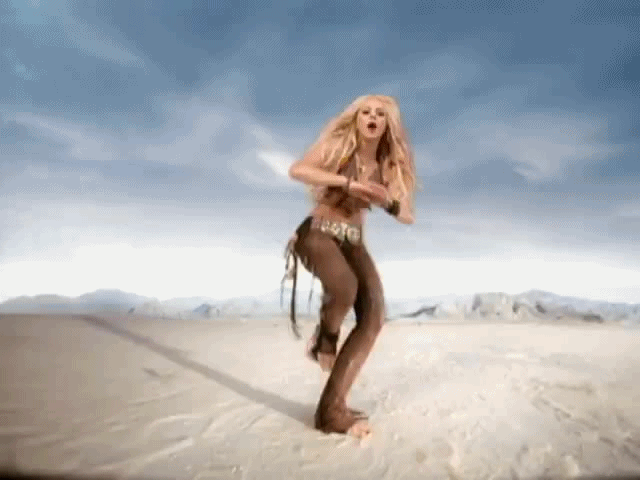 Years back, rumors sparked that she may have removed a rib bone , which enabled her to be so flexible afterwards. This rumor is however illogical. Shakira's belly dancing ability stems from her father's side.
Her father William Mebarak Chadid is from Lebanon, an Arab country. Her paternal grandparents had migrated from Lebanon to the US, where her father was born. Her father later on migrated to Colombia at a very tender age. As a matter of fact, the name Shakira is an Arabic word for "grateful", the feminine form of the name Shakir .
Belly dance, which is also known as Arabic dance , is an expressionist type of dance . It originated in Egypt. The dance emphasizes complex movements of the torso. So far , It has evolved into so many different styles ( , both in costume and dance style) depending on the nation and region; with the Egyptian style and its famous traditional rhymes being the most common worldwide having many schools around the globe practicing it.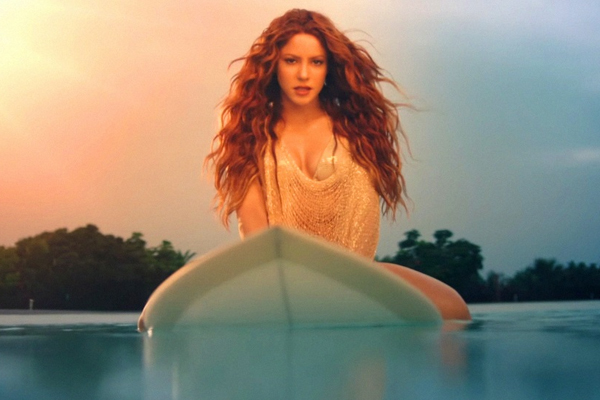 Both male and female belly dance traditionally.
When Shakira was 4 years old, she and her father went to a local Middle Eastern restaurant. That was the place where Shakira first heard the doumbek. The doumbek is a traditional drum used in Arabic music . It was typically accompanied with belly dancing. According to Shakira, she started dancing on the table. Such beautiful experience made her realize that she wanted to be a performer. She said she was also known as "the belly dancer girl" at school, considering the fact that she would usually demonstrate every Friday at school , the new styles she had learnt.
Shakira is famous for her belly dancing which could be seen in her various music videos , in her concerts, and as well her live shows. Her moves being based on the art of belly dancing, is part of her Arabic ( Lebanese ) heritage. Most times, She performs barefoot. According to Shakira , she learnt this type of dance as a young teen in order overcome her shyness.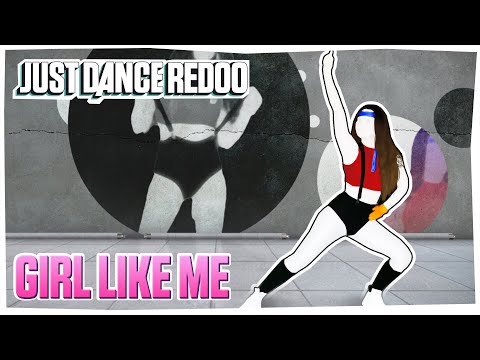 She had also mentioned in an interview with MTV that she learnt how to belly dance by trying to flip a coin with her belly. Shakira's distinctive dancing style is said to be unique to her in the industry that combines Middle Eastern belly dance with Latin dancing. Her hip movement has been referenced in songs, like Fifth Harmony's "Brave Honest Beautiful" and some Nigerian Afrobeats music.
Here are some notable Music videos / Live Performances where Shakira marveled thousands of audience with her belly dance.
1 - Ojos Asi :
This live performance is from her early 2000's world tour. Shakira is seen smiling right under a rising cobra head . Then, she bursts some hip movements according to the rythm of the drums. The actual music video for this song was the first music video in which Shakira introduced her belly dancing abilities to the world.
2 - Whenever Wherever :
From the same world tour, Shakira is seen emerging from a stage pit with some sort of candle chandelier on her head, before dancing to the Arabic drum rythm.
3 - La Tortura :
Shakira is covered in black oil as she dances , with her chest and waist moving effortlessly
4 - Hips Don't Lie :
Perhaps the game changer for her in the industry. The music video blew the minds of so many people back in 2007. For this carnival-like music video, Shakira could be seen dancing effortlessly.
5- Waka Waka :
This is arguably her most unforgettable dance pattern. Lots of people have mastered it, such that when the song plays, they know what to dance.
6 - Beautiful Liar :
"Shakira Shakira, Beyonce Beyonce" ,One of the most unforgettable songs. In an interview, Beyonce had mentioned that Shakira taught her some belly dance moves while they shot the video for the song. In the music video, Shakira and Beyonce could be seen getting up from the floor and walking forward , before moving to the arabic tune. They could also be seen belly dancing against a wall.
Content created and supplied by: ThaBlaiseInfo (via Opera News )
Opera News is a free to use platform and the views and opinions expressed herein are solely those of the author and do not represent, reflect or express the views of Opera News.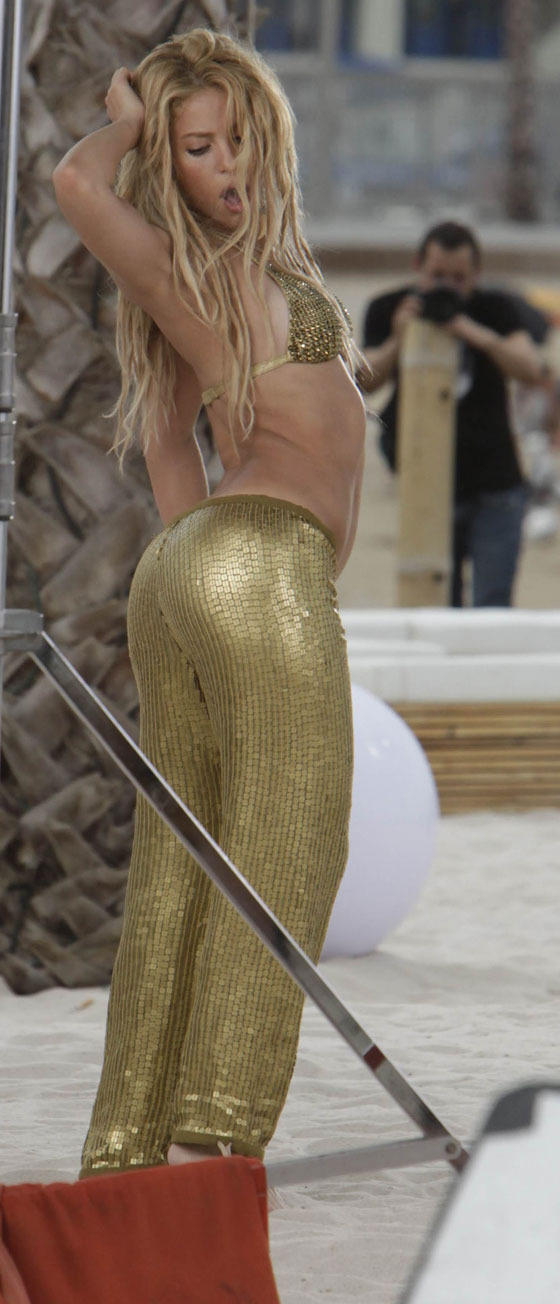 Any/all written content and images displayed are provided by the blogger/author, appear herein as submitted by the blogger/author and are unedited by Opera News. Opera News does not consent to nor does it condone the posting of any content that violates the rights (including the copyrights) of any third party, nor content that may malign, inter alia, any religion, ethnic group, organization, gender, company, or individual. Opera News furthermore does not condone the use of our platform for the purposes encouraging/endorsing hate speech, violation of human rights and/or utterances of a defamatory nature. If the content contained herein violates any of your rights, including those of copyright, and/or violates any the above mentioned factors, you are requested to immediately notify us using via the following email address operanews-external(at)opera.com and/or report the article using the available reporting functionality built into our Platform See More
biography, personal life, children, photos
February 12, 2020
art In the early 2000s, recording English-language tracks, she won the love and recognition not only of the Hispanic population, but of the rest of the world. In the article we will highlight the main points of the creative path and biography of Shakira. Briefly talk about her interesting life and dizzying career is not easy. nine0003

Childhood

Shakira Isabelle Mebarak Ripoll was born on February 2, 1977 in a large Colombian family. At the time of her appearance, the family was already raising eight children of Shakira's father from previous marriages.

The singer's father, William Mebarak Shadida, who owned a large jewelry store, was a very wealthy person in Colombia. Being a successful entrepreneur, Shadid was also distinguished by his creative nature: he wrote excellent prose. William is of Lebanese origin.

Mother of the future star Nydia Ripoll has Italian and Spanish roots. nine0003

Shakira grew up in prosperity, surrounded by precious stones, good music and literature. Parents were actively involved in the upbringing and education of the girl, from early childhood they supported her love of books, music and painting. Therefore, by the age of 3, Shakira knew how to read, and at 4 she was ready for school.

At the same age, Shakira began to write her own poetry. A big shock for the young talented girl was the death of her brother. In memory of him, eight-year-old Shakira wrote her first song. nine0003

At school the teachers noted the talents and successes of the girl, they were confident in her brilliant career as a dancer or ballerina. Shakira was fond of oriental dances, participated in various competitions, led an active school and creative life.

Childhood

Shakira's full name is Shakira Isabelle Mebarak Ripoll . Her date of birth is February 2, 1977, the city of Barranquilla, Colombia. Her paternal ancestors came to New York from Lebanon. Her mother, Nydia Ripoll, is of Castilian and Catalan descent. From the previous marriage of the father left eight children. nine0003

The girl learned to read and write early. She wrote her first poem "Crystal Rose" at the age of four. Later, Shakira was impressed by her father's work: he spent hours at a typewriter and came up with different stories. His daughter asked him for the same device for Christmas. At the age of seven, her wish was granted. From that moment on, she herself began to write down poems of her own composition.

She dedicated her first song "Your Dark Eyes" to her father. His eldest son died, as a sign of mourning, the man constantly wore dark glasses - this is how he hid his grief. nine0003

At the age of four, the girl entered a Mediterranean restaurant. Her father brought her there, and there she first saw a belly dance, heard ethnic drums, doombacks. The music fascinated her so much that Shakira began to dance on the table. Later, she began to sing for classmates, for nuns in a Catholic school. The girl left the choir because her vibrato was too strong.

The music teacher did not appreciate the vocal skills of the future popular singer. He literally called them the screams of a goat. Shakira took dance lessons every Friday, which only strengthened her desire to perform on stage. nine0003

The girl's father took her to the local park and showed her how orphans live. This greatly impressed her, and she promised that she would do charity work.

From the age of 10, Shakira performed at local competitions and began to win prizes. She was noticed by producer Monica Ariza. She was able to get auditions from Sony Columbia executives. They were so impressed with the girl's data that they immediately agreed to sign the contract.

Working on the first album

Some time later, in 1990, Shakira was noticed by Ciro Vargas from Sony Music at one of the talent contests. He was very impressed with the voice and talent of the future star. This meeting can be called a turning point in Shakira's biography: the first three-year contract is signed with her, and the girl begins work on her solo album Magia. For a schoolgirl, this is an unprecedented success.

The album was released in 1991 and contains nine tracks. He did not bring much income, and he can hardly be called commercially successful, but thanks to him, Shakira woke up famous first in her city, and then throughout the country. nine0003

See also: Victoria Chernysheva: biography, husband, weight 2021, height, personal life, photo

In 1993, the singer was invited to perform abroad at the Chilean International Music Festival, where Shakira took third place.

Start of a career

Already at the age of 14, with the release of her first album, the charming and talented Colombian gained fame - first in her hometown, and then throughout the country. In 1993, Shakira represented Colombia at the Chilean Music Festival and took third place with her own song "Eres" ("You"). nine0003


At the age of 14, Shakira released her first album. The following year, the young singer released her second album, Peligro (Danger). From a commercial point of view, the album was unsuccessful, in addition, Shakira had to make concessions with the management during its recording, which is why the disc lost its originality. Despite unjustified expectations, after graduation, the girl came to grips with the creation of the third album.


A year after the first album, Shakira released her second album At that time, she and her mother moved to the Colombian capital of Bogota, where she received an invitation to play the lead role in the TV series Oasis. nine0002 In 1994, Sony representatives already wanted to terminate the contract with the singer, but at that very moment the girl presented her song called "Dónde Estás Corazón?" ("Where are you, heart?"), which instantly became a hit. Shakira - Dónde Estás Corazón

First steps to world fame

After leaving school in 1994, Shakira began to create her career even more actively. She was cast in the lead role in the rather popular TV series El Oasis. So the biography of Shakira was replenished with acting experience. After the start of filming, photo shoots for magazines and other publications were organized. nine0003

After the second album of the singer Peligro was released, tensions developed between Shakira and the producers. The second disc, like the first, was not so successful that it was possible to make money on it. The extension of the contract with the singer was in jeopardy.

Fortunately, the song Dónde Estás Corazón, written by Shakira for the next album, just blew up all the Latin American charts. And the funds spent on the third Nuestro Rock album paid off in the shortest possible time. nine0003

This album went platinum in Colombia and quickly gained popularity outside the country: in Brazil, Argentina, Chile, Peru. So the girl becomes known throughout Latin America. Shakira's biography of this period is very rich in various events, including the presentation of a number of prizes and awards.

Popularity in America

Inspired by the growing popularity, Shakira continues to work on more and more new tracks without stopping, recording the next album. And then comes the black streak in the life of Shakira. In the biography, it is worth mentioning that some of the singer's new lyrics and developments were stolen by ill-wishers. Apparently, the dizzying success of the girl could not leave people indifferent. nine0003

But Shakira was already set for a brilliant career and world fame. She starts work on the official album again, and the title of the next disc is translated as "Where are the thieves?". Perhaps no one expected such fame in the USA from an album in Spanish. Shakira becomes the favorite of the public. Now all of America knows her.

After the release of the new disc, the singer was nominated for a Grammy for Best Latin American Rock. Quickly enough, she releases her live compilation MTV Unplugged and receives Grammy awards for it in two of five nominations. nine0003

English-language hits

After her meteoric success in the USA, Shakira realizes that in order to maintain her popularity in the world, she needs to work on an English-language album. And she gets to work. It turned out not to be so easy. The girl wrote the album for two years, because she understood that her entire future career depended on it: either her success would soon come to naught, or she would maintain her world fame and strengthen her position in the international market.

In August 2001 another hit Whenever, Wherever just blew up all the radio stations. It was a single from her new, yet unreleased album. The whole world again drew attention to the Colombian singer. Did Shakira then think that in 20 years her songs would not only not be forgotten, but also loved by the public. nine0003

Shakira has been condemned by some for losing her personality and charm, for going into conventional American pop. But the majority still supported the Colombian.

From this moment on, Shakira's biography continues with a new twist: she has become a bilingual singer with a worldwide reputation. In 2015, Shakira released a Spanish-language album again, but after a short time she also recorded it in the English version. A real hit in 2005 was the song Hips Don't lie. It has rightfully been recognized as the most successful single of the last decade. nine0003

Creative way

In search of international recognition, Shakira takes on the creation of the English-language album "Laundry Service" , the recording of which lasted until November 2001. His release finally won the hearts of listeners around the world. The unconditional hit of the collection was the track "Whenever, Wherever" . From that moment on, she becomes a bilingual singer with a worldwide reputation.
In 2002, MTV Video Music Awards Latin America honored her with 5 awards, thus providing the pop diva with another big tour. When she returned, she was already ready to demonstrate fresh musical material. nine0007
In 2005, 2 commercially successful records were released at once - "Fijación Oral, Vol. 1" and "Oral Fixation, Vol. 2" . The first received more than 15 music awards. The second album was remembered for the composition "Hips Don't Lie" , which topped the "Billboard Hot 100".
2007 left an exclusive duet with Beyoncé in the biography of the star. The product of the collaboration was the song "Beautiful Liar" , which set a record on the Billboard Hot 100.
In 2008, Forbes magazine ranked her among the highest paid music stars, placing her in 4th place. In July of the same year, the international offered her a 10-year contract for a total of $300 million.
The album "She Wolf" released in 2009 turned out to be the most unsuccessful in terms of sales. At the same time, the listeners were pleased with the single of the same name from the collection.
In 2010, Shakira becomes the third after Justin Bieber and Lady Gaga, who managed to gain about a billion views on YouTube. She owes this popularity to song "Waka Waka (This Time for Africa) ", which became the official anthem of the World Cup in South Africa.
In 2011, she was awarded a star on the Hollywood Walk of Fame , which, by the way, she refused for some reason in 2004. Today, this legendary place can be found at 6270 Hollywood Blvd.
In 2012, instead of Christina Aguilera, Shakira was in the mentor's chair on the American vocal show "The Voice" . The same period saw the release of a limited edition of her own fragrance - "S by Shakira Aquamarin" . A year before its presentation, she managed to present toilet water "Elixir" and "Elixir Wild" .
In March 2014, the artist pleased with another studio project under the uncomplicated name "Shakira" . The duet composition "Can't Remember to Forget You", recorded with the participation of the equally popular Rihanna, received absolute approval from both fans and critics.
A successful duet with her compatriot Colombian singer Maluma. Spanish language track "Chantaje" (2016) reminded Shakira of his native language. Before him, for the last 2 years, the star's musical projects were carried out exclusively in English. So, at this time, with the participation of Nicky Jam, she managed to present another Spanish song - "Perro fiel" .
A number of prestigious international awards, including the Grammy, the singer received thanks to the collection "El Dorado" (2017). Includes tracks featuring the voices of French rap artist Black M and Prince Royce. nine0007
In 2018, the video for the fresh hit "Nada" was released. The plot of the video, just like the performance of the composition, led the audience into complete delight. In just 1 month, more than 10 million views were collected.
In early 2021, sultry Colombian and Puerto Rican rapper Anuel AA filmed a video for 's "Me gusta" . The collaborative Spanish-language reggaeton project is still the leader in many Latin American charts.
In the same year, she and Jennifer Lopez were invited as headliners to the main game of the American football season Super Bowl . During the break, the stars staged an enchanting dance show that captivated the assembled fans.

View this post on Instagram

Posted by Shakira (@shakira) Jul 20, 2021 at 7:56 AM PDT

Performance at the

World Cup in Shakira's life unexpectedly becomes a significant event. In the biography, it should be especially noted that the Colombian star herself recorded and performed the anthem at the opening. The Waka Waka single becomes the best-selling single in World Cup history. The video for it also instantly breaks records for views on Youtube. nine0003

After that, her new album, Sale el Sol, comes out. The most popular song in it is Loca. Shakira's hits are heard all over the world again.

"Oral Fixation"

In 2005, Shakira returned to the Top 10 of the album chart twice. She released the Spanish-language "Fijación Oral", Vol. 1 in June of that year, followed by the English-language "Oral Fixation", Vol. 2 in November. "Fijación Oral" Vol. 1 earned Shakira her second Grammy Award, this time for Best Latin Rock/Alternative Album, while the English album produced the monster hit "Hips Don't Lie". nine0003

Actively touring, Shakira released two live albums: "Live" in 2007 and "Oral Fixation Tour" in 2008. In July 2009, she released a new single "She Wolf" from her studio album of the same name. The album peaked at number 15 on the Billboard charts in 2009 and was certified platinum in 2010. Around the same time, her hit "Waka Waka" from 2010, Sale el Sol, became the theme song for the 2010 FIFA World Cup. Soon after, the now global superstar went on tour to promote her album. As of January 2021, the music video for "Waka Waka" has been viewed over a billion times. nine0003

By 2012, Shakira's album sales reached nearly 10 million in the US and over 70 million worldwide, making her the best-selling Colombian artist of all time and the second most successful Latin American singer after Gloria Estefan.

Personal life

It is worth mentioning in Shakira's biography and the personal life of the singer.

In 1996, the young star begins dating a member of the Poligamia group. But the girl is so full of ambition, passionate about creativity and her future career, that her personal life fades into the background. Relationships are doomed. nine0003

The singer decided not to advertise her next relationship with actor Oswald Rios, but she couldn't escape the attention of the paparazzi. The couple broke up eight months later.

In 2000, Shakira began dating the son of the former president of Argentina, Antonio de la Rua. These were real feelings. During their relationship, she dedicated songs to him, spoke of love at first sight. There were rumors that the lovers were planning a wedding. But in 2011, the couple announced their separation without going into details. nine0003

As it turned out later, in the personal life of Shakira, whose biography we are considering, changes took place in 2010: the girl was already starting a relationship with football player Gerard Pique. In 2011, the lovers no longer hid their stormy romance. A year later, they announced that they would become parents. The lovers are still happy together.

At the moment they have two sons: Milan Pique Mebarak (born in 2012) and Sasha (born in 2015).

The family lives in Barcelona (Spain). Now parents do not hide the biography and photos of children. Shakira's personal life is going well: the couple likes to appear together at various events, young people are not afraid to show their happiness. And although the lovers have not yet legalized their relationship, they feel absolutely comfortable. nine0003

Since many fans around the world are very interested in Shakira's biography, Wikipedia has dedicated a separate page to her.

Shakira's personal life

In 1997, it became known about the singer's romance with the fashionable actor Oswald Rios. The lovers hid their feelings in public, but everyone was well aware of their relationship. However, this romance did not last long - the couple broke up after 8 months.

In 2000, Shakira began a relationship with the son of Argentine President Fernando de la Rua Antonio. A year later, the young man proposed to the singer. The lovers planned to get married, but the artist said that all these were rumors. However, the romance lasted long enough. Only in January 2011, Shakira officially announced the break with Antonio. nine0003


Shakira and Fernando de la Rua Antonio For almost 11 years we loved each other passionately… These were the most beautiful years of our lives… Meanwhile, since August 2010, our love affair by mutual agreement was temporarily interrupted, although we continued to work together keeping what happened a secret.


Shakira with Gerard PiquéOn the set of the clip "Waka Waka" the girl met the defender of "Barcelona" Gerard Piqué. The couple have been together since the fall of 2010, but the lovers spoke about their relationship only in March 2011. Soon they moved to Barcelona, ​​and in 2013 their first child, Milan Pique Mebarak, was born. In January 2015, another son, Sasha, was born in the Shakira family. nine0002
Gerard Piqué with his sons

Body language

It should also be noted that dances occupy a special place in Shakira's life. From early childhood, the girl was very plastic and artistic. She was especially successful and liked oriental dances. It played an important role in her career. Shakira's performances, her choreography are mesmerizing. She is recognized as one of the best dancers on the world stage. Thanks to this, her clips become real video hits and gain millions of views.

Despite her small physical parameters, Shakira really has a crazy energy and a beautiful body, which she masters perfectly.

The appearance of a dancer and singer, by the way, is often discussed, and many funny cases are connected with this. We note in the biography of Shakira the height and weight of the star - 150 cm and 49 kg, respectively. The parameters are very small, so the girl looks miniature. Shakira herself assures that with such growth she needs to be extremely careful to ensure that the weight does not go over 50 kg. And dancing helps her a lot. nine0003

Shakira and charity

An important part in the life of the singer Shakira, whose biography does not let many fans sleep, is charity. From a very early age, the girl had a desire to help people who were not lucky enough to be born, like her, in a wealthy family. Back in 1997, she organized a fund to help children from poor families in Latin America. Thanks to him, new schools and institutions were opened in Shakira's home country that take care of poor children, give them education and create comfortable living conditions. nine0003

Shakira also helps sick children, troubled teenagers and families in difficult situations. Once Shakira, for example, came to her hometown in Colombia to distribute 1,000 pairs of sneakers to needy children.

In 1999, Shakira was appointed Goodwill Ambassador, she received an invitation to an audience from the Pope.

In 2010, the singer was awarded the medal of the International Labor Organization of the United Nations, as she was a member of the AIDS campaign in Spain, helped rebuild a school after a hurricane in Bangladesh. nine0003

We can safely say that Shakira conducts educational activities, in particular, among Hispanic Americans.

Childhood and youth

Born in Colombia in 1977. The head of the family is Lebanese by origin William Mebarak was the owner of a large jewelry store. Nydia Ripoll - the girl's mother, had Spanish and Italian roots. Parents were actively involved in the education of their daughter, instilling in her a love of music, literature and art. So, at the age of 1.5 she knew the alphabet, at the age of three she mastered reading and writing, and at the age of 4 she composed her first verse. Later, experts will call her a child prodigy. nine0003

Shakira as a child

The journalist Monika Arias took an interest in the talents of the rising star, who took care to introduce her to the professional agent of Sony Music Siro Vargos . The latter was so impressed with the singing abilities of the young talent that he offered her to sign a contract without hesitation.

The collaboration between Sony and the 14-year-old Colombian resulted in 2 studio albums: "Magia" and "Peligro" , released 1 year apart. After leaving school, she came to grips with the creation of the third collection - "Pies descalzos" , presented to the public in 1996. A year later, the release received 2 awards "Billboard Latin Music Awards" and became a nominee at the ceremony "Lo Nuestro" .

Shakira in her youth and youth

In 1999, the young performer was nominated for the prestigious Grammy . Her live album "MTV Unplugged" won 2 out of 5 nominations.

Interesting facts about the singer

Shakira was awarded her star on the Hollywood Walk of Fame as one of the world's best-selling female artists.

In 2013 and 2014, Shakira was included in the Forbes list - she entered the hundred most powerful women in the world.

At the age of four, Shakira's father took Shakira with him to a restaurant, where they played Arabic-style ethnic drums. The girl was so impressed by the music that she herself began to dance belly dance. nine0003

Shakira's IQ is 140, which perhaps speaks of her as the most intelligent singer of our time.

How to learn to dance like Shakira?

Published on by HRTrain

Shakira and Jennifer Lopez are crazy about the dance called Zumba, which is gaining more and more popularity not only in the Russian Federation, but all over the world.

This is a Colombian fitness trend created by Albert Perez. Zumba quickly became popular in the USA and in the West, now they are experiencing a real boom in this dance. nine0003

Trainings are held under Latin American music. The movements are a mixture of African dance moves and simplified Latin steps. Unlike other types of dances, it does not have long ligaments and complex elements, the movements change when the song changes, and improvisation is also possible. So you can learn Zumba without much preparation. The most important thing is a smile and a charge of positive mood.

If the coach is charismatic and many people train in a group, an atmosphere of carefree fun and celebration is created. Such activities never get boring, because you can always come up with a new movement. nine0003

An excellent bonus is that all activities allow you to keep your body in good physical shape.

What a workout looks like

This style is referred to as interval training: dancing combines quick transitions from smooth steps to rapid movements. Training takes place under the guise of parties. It doesn't matter how technically you move, the important thing is to constantly be on the move! It is also important to keep the rhythm, and how you wiggle your hips at the same time is not so important.

Who will suit these dances

Shakira's style was created for weight loss, the process is fast and imperceptible. Everyone is already bored with fitness programs and aerobics, everyone dreams of having fun and rocking! Everyone can start exercising, that is, people of absolutely all ages, heights and weight categories, since there are no restrictions, only the cardiovascular system must withstand the rhythm.

Getting Started

If you are a beginner, you need to train three times a week for an hour a day. This will be enough to get used to the load and lose a couple of kilograms. By the way, trainers say that in an hour of such classes, you can burn up to 1000 calories. It's better than dieting! It is also worth doing at home, it is better in the morning.