How to dance like crazy
Dance Like No One's Watching Instead Of Worrying So Much
244 shares
Do You Worry Too Much About What Others Will Think? Here's why you shouldn't give a damn. Instead, you should live your life like a dance and "dance like no one is watching." Here's my personal story of how it negatively affected my life.
Not Everyone Can Dance Like No One Is Watching
My greatest regret
For a huge part of my life, I robbed myself of experiences that could have been great because I was too afraid of what other people might think. 
Flashback: Let me take you back in time to my adolescence.
My First Dance
Imagine poofy hair, neon polo shirts, collars turned up, and loud 80's music playing.
I'm a shy teenager, not yet 15, standing alone in the school auditorium. It is my first school dance in my entire life.  Everyone is dancing like there is no tomorrow, smiling and laughing and having a great time.
I feel envious.
I should be dancing too…but I'm not.
It's not that I don't want to dance because I do.  I want to so badly. I feel my chest tighten up, and my heart skips a beat.
Despite my desire to dance and practicing in front of a mirror for hours, I stood there motionless, glued to the wall, deathly afraid and unable to dance.
I was afraid to dance. Song after song, I stood there petrified like a statue frozen in fear.  The best I could do was tap my toes to the rhythm of the music.
Afraid of What?
I was afraid if I danced, everyone would laugh at me, judge me and stare at me.
You Might Be Interested In Reading This
Read More
Big In Japan
Fast forward a few years— I'm about 19 years old.
After high school, I moved to Japan for what was supposed to be a gap year abroad but turned into 3 1/2 years. I lived with several female roommates doing odd jobs— teaching English, modelling, hostessing and travelling as much as possible.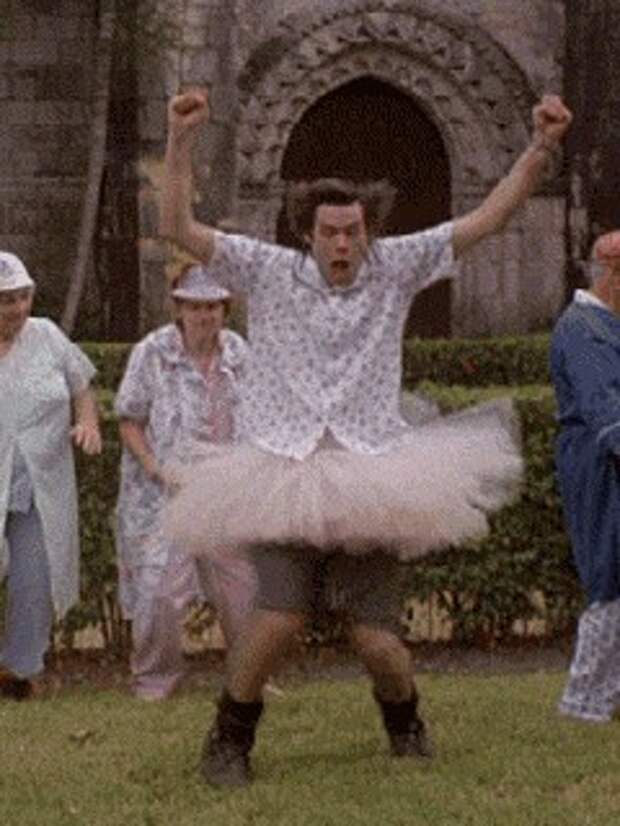 One evening, my roommates and I decided to go to a club called Java Jive in a part of Tokyo called Roppongi, famous for its nightlife.
I remember this very distinctly because that was where I had my first hard liquor drink, a Singapore Sling, and immediately afterwards, I had my first cigarette, YUCK.
At the time, Java Jive was a happening reggae bar with a Caribbean theme. There was a mixed crowd of Japanese and foreigners in attendance, and everyone was dancing to the blaring music.
Then out of nowhere, the DJ played a song, which was everyone's favourite at the time. Maybe you know it— "Big in Japan" by Alphaville?
God, I loved that song.
Blame it on the Singapore Sling. The next thing I remember is being surrounded by other people dancing. And then suddenly I was dancing too, feeling the rhythm, singing along and loving it.
I was completely oblivious to everyone else. It honestly felt like an out-of-body experience, and it felt good not to care because normally, I would be completely self-conscious about dancing in front of other people.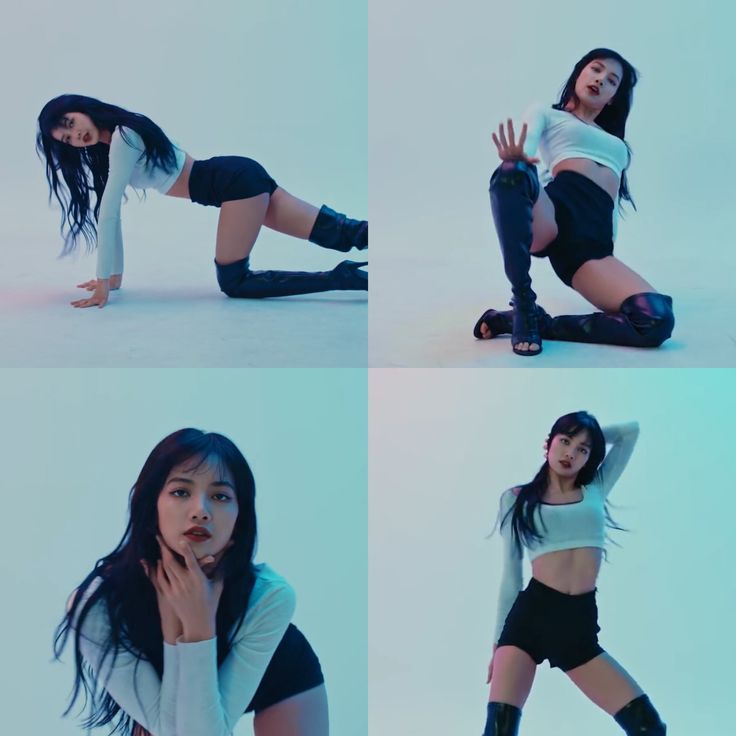 This feeling of just doing and not caring was entirely new for me.
There I was, 19, dancing like a crazy person for the first time in my life, not caring who the hell saw me. It was FANTASTIC. 
I went home that night high as a kite from both the Singapore sling and the Euphoria of dancing like no one was watching.
But then it struck me. Why had I been so scared of dancing all these years? Why did I let that fear stop me from dancing?
What else had I missed out on because I was too afraid?
Becoming Less Fearful and More Adventurous
A lot has happened since my first fearless public dance. Too much to list here, but I still have that fear of dancing in public, and I still care what other people think; however, I don't let fear stop me anymore, and neither should you.
Eleanor Roosevelt once said:
"You gain strength, courage and confidence by every experience in which you really stop to look fear in the face.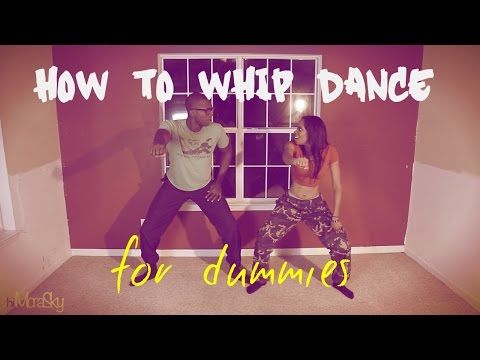 You can say to yourself, 'I have lived through this horror. I can take the next thing that comes along.' You must do the thing you think you cannot do."
Where do you start?
The magic happens outside of your comfort zone, and doing scary things helps you grow!
To eliminate your fear, you have to regularly expose yourself to things that scare you—ideally in a positive way.
Start small and gradually build up your tolerance until your physiological fear response declines, disappears, or is manageable.
Make a Bucket list.
Say yes more often, like when I was in Floyd, Virginia and spontaneously accepted a challenge to compete in a pig hollering contest, which you can read about here: How I Crushed My Fears By Screaming Like A Pig.
That's why you should dance like no one is watching!
Please don't listen to fear, don't give it power over you and bully you. Face your fear. The more you do, the more control you have over "it.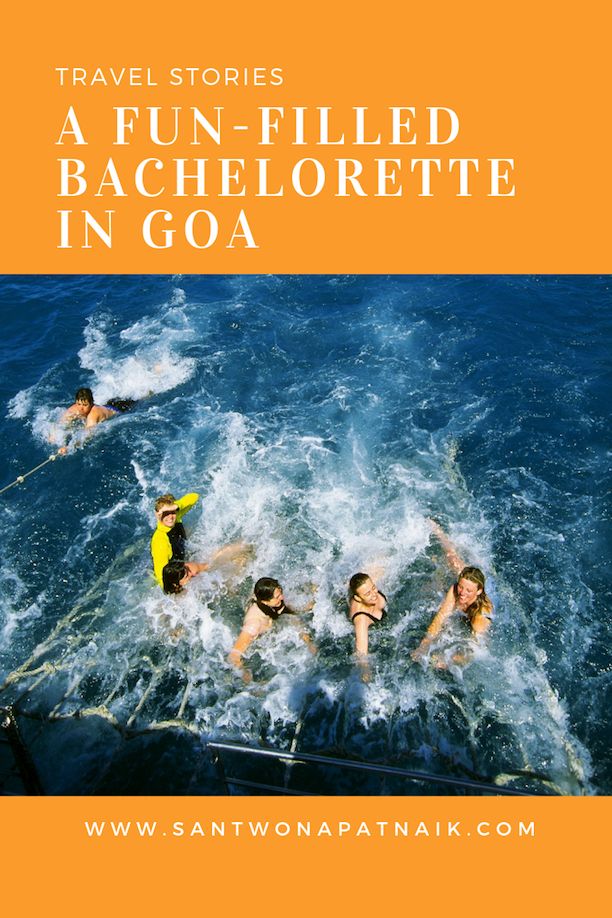 " Once you understand that and systematically expose yourself to the things that scare you, life takes on new meaning and propels you forward.
Sharing is caring: Pin this post on Pinterest
AnnieAndre.com is reader-supported through ads and affiliate links. When you buy through links on this site, I may earn a small commission but the price is the same for you which helps me buy more croissants for my kids and run this site. Merci for your support.
200 Greatest Dance Songs – Rolling Stone
What do we mean by "dance songs"? Good question. In a sense, any song that ever got any one person moving in any perceptible direction is a dance song. The Beatles made great dance songs — as did Slayer. Nearly all the hip-hop and reggae ever made is great dance music. But to make our list of The 200 Greatest Dance Songs of All Time, a song had to be part of "dance music culture." It's a more specific world, but an enormous one too, going back nearly fifty years and eternally evolving right up to today and into the future.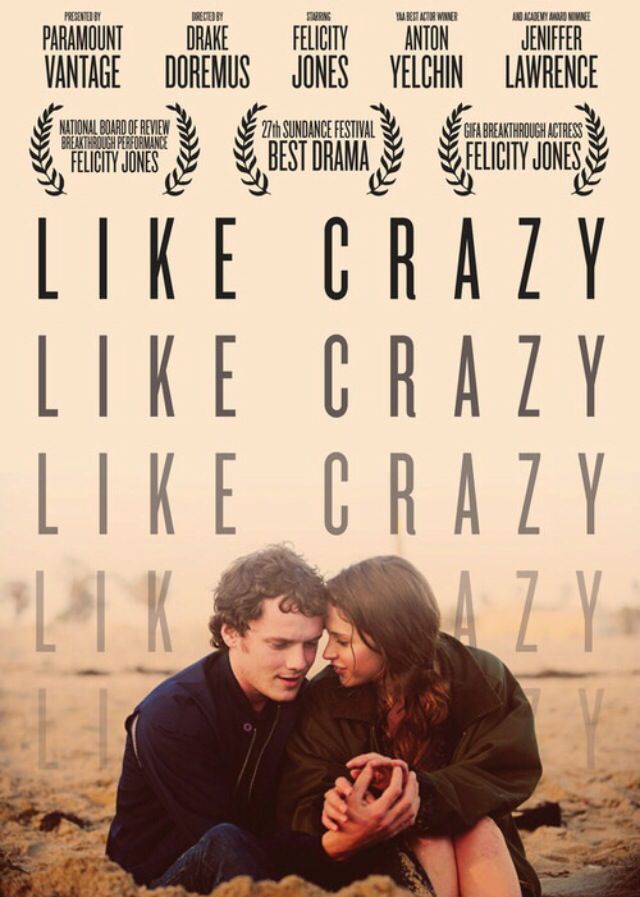 After paying homage to the godfather of the extended groove, Mr. James Brown, our story of dance music begins in the mid-1970s with disco, and moves into early Eighties club sounds like electro and Latin freestyle. It gets born again when disco is re-engineered as house music in Chicago and techno in Detroit, and mutates with almost comic velocity into the Nineties rave explosion that produced everything from jungle to trance to gabba to garage, and eventually the EDM and dubstep bonanzas of the 2000s. These sounds all had peak moments of exposure, but they never fade away: drum "n' bass is having a new moment right now, and there are house songs here from the past few years.
The list doesn't attempt to incorporate every ripple in this oceanic confluence of sub-genres. We were looking for tracks that seemed to transcend and feel more universally canonical, and we were especially mindful of the moments where dance music has intersected with the wider musical world– with synth-pop, hip-hop, funk, Miami bass, R&B, indie-rock, Latin music and pop.
That's why you'll see Prince, Robyn, Britney Spears, Shakira, and Justin Bieber in here bumping up against Adonis, Frankie Knuckles, Moodymann, Goldie, and SOPHIE.
If you're wondering how we got to a summer where Drake and Beyonce are suddenly releasing house records, this is that story — or, at least, our version of it.
Video Editor, Brian Lynch for Rolling Stone
Visual Credits (in order of appearance): Kylie Minogue – Can't Get You Out of My Head, Crystal Waters – Gypsy Woman, Beyonce – Blow, Corona – The Rhythm of the Night, Madonna – Sorry, Britney – Till the World Ends, Madonna – Vogue, Daft Punk – Get Lucky, Robyn – Dancing on my Own, Joey Beltram – Energy Flash, Azealia Banks – 212, Rihanna & Calvin Harris – We Found Love, DJ Snake & Lil Jon – Turn Down for What, Sylvester – You Make Me Feel, Piri – Soft Spot, Chic – Le Freak, Dee-Lite – Groove is in the Heart, Donna Summer – I Feel Love, Prince – When Doves Cry, Erik B & Rakim – Paid in Full, First Choice – Let No Man Asunder, Michael Jackson – Don't Stop 'Til you get Enough, A Guy Called Gerald – Voodoo Ray, Grace Jones – Bumper, Marshall – Move Your Body, Internet sensation kid 1997 in Berlin, Whitney Houston – It's Not Right.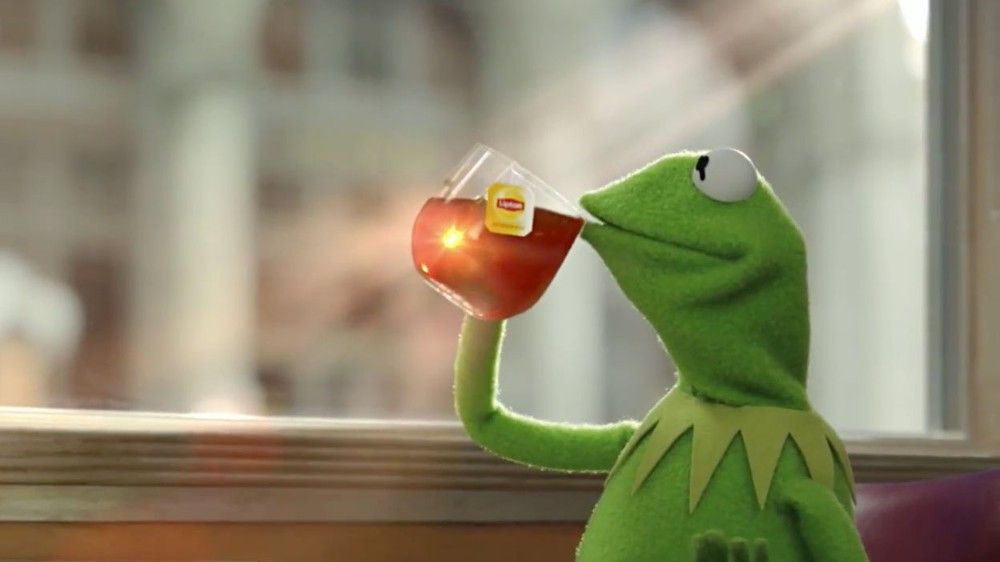 Licensed Tracks/SFX (in order): Biodynamic modulated stutter riser, Dance like crazy – Ikoliks, Our Vibe – Superlative, Dance Out There – Alejandro Molinari, Pineapple Disco – Audiopanther, Bring It – Naems, Blurry Stars – Nbdy Nprtnt, Dark Future – Skygaze, Taika Promo (Rolling Stone VO). Song Samples (in order): Erik B & Rakim – Paid in Full, Dee-Lite – Groove is in the Heart, Madonna – Vogue, Azealia Banks – 212, Sylvester – You Make Me Feel, Michael Jackson – Don't Stop 'Til you get Enough, Marshall Jefferson – Move Your Body, DJ Snake ft. Lil Jon – Turn Down for What, Dee-Lite – Groove is in the Heart, Whitney Houston – It's Not Right
8 dances of Latin America | Around the World
Stories
Latin America is a region where musical and mobile people live. The inhabitants of a distant continent from an early age perfectly control the body and know how to dance what we have to learn long and hard. "Around the World" tells what dances are popular in Latin America and why.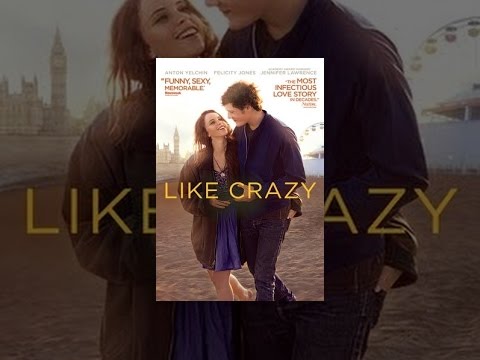 Salsa
Salsa is an incendiary dance of Cuban origin that originated at the junction of African and Spanish cultures. The musical style, in which more than 10 directions, adapted to South American realities and spread across the continent and beyond. According to Latin Americans, salsa cannot be learned, it must be felt. nine0003
Bachata
Bachata is a sexy dance from the Dominican Republic, the land of passion and fleeting love. To lyrical melodies with romantic lyrics, couples move dangerously close to each other. As the Dominicans say, you need to concentrate on the partner's body, and everything will work out!
Merengue
Merengue is a fast dance where the right choice of instruments is extremely important. Tambor and dried pumpkin guira set the pace. The dance originated at the end of the 19th century, so we are more loved by the older generation, although sometimes all the inhabitants of South America are not averse to moving in this style.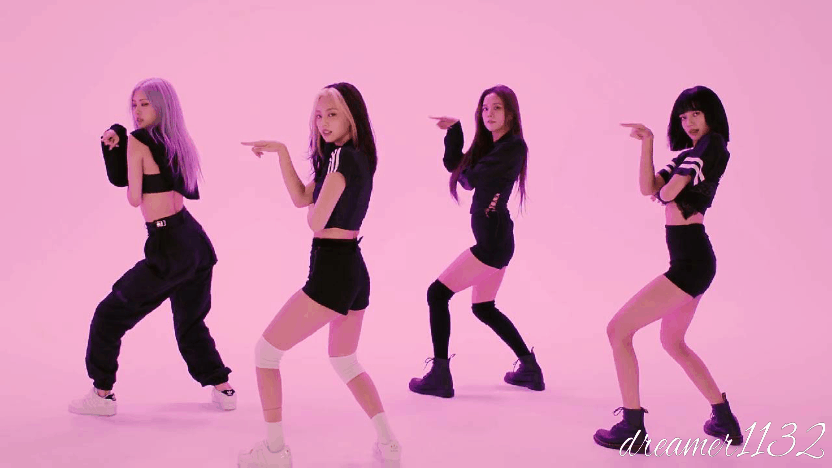 nine0003
Reggaeton
All Latin dances are about sex, but reggaeton is the most explicit. There are no rules in it, the main thing is to make seductive movements, invitingly squirm and merge with a partner in a passionate outburst. And it is better not to listen to the words, so as not to inadvertently blush.
Tango is associated with Argentina, although not all the inhabitants of the country dance it. Tango is a passion, but not as open as in reggaeton. Tango is dominated by feelings, not instincts, and the relationships, expressed in smooth movements, are poignant and deep. nine0003
Samba is a Brazilian dance and a symbol of carnival. Bright outfits, white-toothed smiles, hot bodies. The dance was born in the state of Bahia, where there is a strong African influence. Samba has many directions, and even in the favelas, residents enjoy the samba of the Brazilian slums.
Cumbia
Cumbia folk style originated on the Atlantic coast of Colombia.
The dance is performed here to the accompaniment of flutes, maracas, tambourines, as well as accordion and guitar. Solo and double cumbia are danced in traditional folk costumes with puffy skirts and bright sombreros. nine0003
Forro is a Brazilian folklore style with an accordion and beautiful lyrics. At the beginning of the 20th century, forro told about the life and life of the Brazilians, but then the themes of love and suffering were added to the songs, without which Latin American life is unthinkable. This is a couples dance with merry movements, in which the distance between the partners varies depending on the region.
Photo: Getty Images, commons.wikimedia.org, Turismo Bahia / flickr.com
Ekaterina Vizovskaya
Today they are reading
10 photos of wild animals that show the beauty and fragility of nature
Test: choose a hat, and we will tell you what you miss in life
Test: guess the Soviet movie by the first frame
Visual acuity test: Can you find a pumpkin among the turkeys?
USSR brain teaser: only 2 out of 10 people can solve it
I want to dance in the street like children ? nine0060
Categories:
Cancel the fear of public opinion or not look crazy?
Daughter, 11 years old, right on the street shows me a new dance, learned in hip-hop classes.
It never occurred to her to pay attention to the people passing by, to the fact that someone might think something. I shyly looked around, but if we look too extravagant with her. nine0003
The same applies to unusual clothing or behavior. In a word, everything that distinguishes a person from the crowd. I'm already over forty, and it seems childish fun is not to face. And what then, to be reasonable, calm, decent, elegant, restrained, etc.?
By the way, on Youtube videos with people dancing in public places are called only as "Crazy entertains the audience at the cafe" or "Stupid girl dancing at the airport".
Comments to match: stupid, people have nothing to do, the psychiatric hospital is crying. nine0003
Tags: &Reflections, 2013, 2014
Subscribe
What do you do when you don't fit into the team?

Again and again I encounter such a situation when, when forming a team, at work or at school, I find myself excluded from the women's get-together.…

How to enjoy life without a family and children?

I realized that I will never be able to find a girl for a relationship, I will not marry and I will not have children. Two years ago, I created a topic on this resource about ...

I can't find a pair

Good afternoon, dear community members. I want to ask for help in finding a relationship. I am a girl, I am 29 years old, I work in the creative field…
Photo

Hint Previous
← Ctrl ← Alt
Next
Ctrl → Alt →
What to do when you don't fit into the team?

Again and again I encounter such a situation when, when forming a team, at work or at school, I find myself excluded from the women's get-together.