How to become a ballroom dance teacher
How to Become a Certified Ballroom Dance Instructor: A Beginner's Guide
If you have a lot of experience in ballroom dance, you may be considering a career in teaching dance to others. 
This is a wonderful opportunity to share your passion for ballroom dance and your knowledge with others who are eager to learn. 
You may wonder how to become a certified ballroom dance instructor, and this guide will tell you what you need to do.
Table Of Contents
Start with Experience and Passion
Get a Part-Time Ballroom Dance Teaching Job While You Learn
The National Dance Teachers Association of America
4. How to Prepare for Certification
5. Important Tips for Becoming a Dance Instructor
Final Words
Note: We hope you love our articles! Just so you know, as an Amazon Associate, we earn from qualifying purchases.
Thank you if you use our links; we really appreciate it!
Start with Experience and Passion
Before you start as a ballroom dance instructor, you need to have experience in the dances you teach. 
This requires a great deal of commitment and a passion for dance. 
You need to have enough experience to do the dances flawlessly and effortlessly; also, you need enough passion to generate enthusiasm in your students.
Ballroom dance is an art you must practice all the time.
Once you begin teaching, you will be on the floor dancing and instructing for five to eight hours daily.
You must love dance enough to enjoy being on the dance floor every chance you get. 
If you don't, your students will sense it and not want to learn from you.
[RELATED:] How to become a professional ballroom dancer.
Get a Part-Time Ballroom Dance Teaching Job While You Learn
You should find a part-time job helping ballroom dance instructors or teaching small groups to gain experience teaching ballroom dance.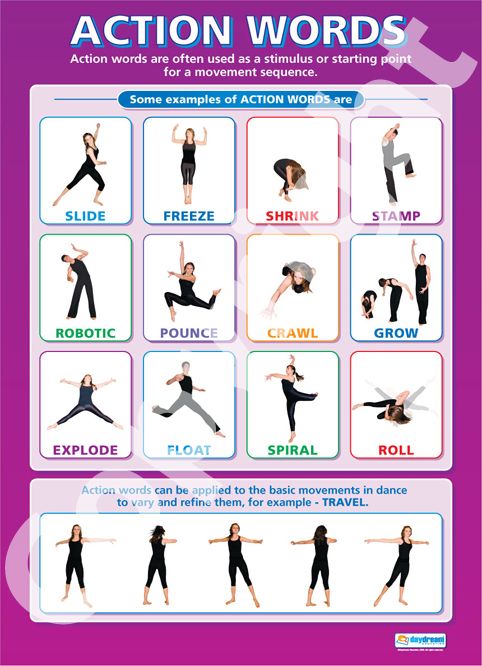 This will help you understand what it takes to be a full-time certified ballroom dance instructor. 
You will gain valuable experience while you are learning, and you can teach the basics to beginners.
You have many different options. 
You can ask a studio if they need any part-time help.
You can also put together your own offering for children in the community if you want to gain experience. 
This is a great way to find out how much you enjoy teaching ballroom dance, and it is a valuable experience that will help you once you complete your certification.
[RELATED:] How much do ballroom dance lessons cost?
The National Dance Teachers Association of America
Famous Ballroom Dancers
The NDTA is a non-profit organization that helps professional dance teachers in all fields. 
They offer workshops for further education, and they provide the National Dance Council of America officially sanctioned Examination and Certification Process.
They share information, provide members with resources, and supervise certification exams.
They offer examinations with different degrees; you can earn your teaching certification at the Bronze, Silver, and Gold Levels in the following dance styles:
American Smooth: Waltz, Tango, Foxtrot, Viennese Waltz, Peabody.
American Rhythm: Cha Cha, Rhumba, Bolero, East Coast Swing.
International Standard: Waltz, Tango, Viennese Waltz, Foxtrot, Quickstep.
International Latin: Cha Cha, Samba, Rumba, Paso Doble, Jive.
Americana: Samba, Merengue, Salsa, Hustle, West Coast Swing.
In addition, once you begin teaching, they offer medal testing for your students in all dance styles. 
You will want to choose the style that will be your focus, practice, study, and get ready to take the certification exam. 
The teacher certification exam is $75 and takes from 1.
5 to 2 hours.
[RELATED:] How to ballroom dance.
4.
How to Prepare for Certification
The best way to prepare for your certification exam is to sign up for an intensive training course or take a standard course such as the American Style Bronze Teacher Training, where you will learn 17 different styles of ballroom dance in 16 months.
These training courses will teach you everything that you need to know to pass the certification exam, including technical, musical, and basic aspects of each dance.
In fact, if you do not have prior experience, you will begin with the Bronze Teacher Certification. 
You can build on your experience and pass Silver and Gold levels after gaining more experience.
5.
Important Tips for Becoming a Dance Instructor
As you can see, there are many different parts to becoming a certified ballroom dance instructor. 
You need to have a passion for dance but also strong communication and teaching skills to impart your knowledge and understanding of dance to your students.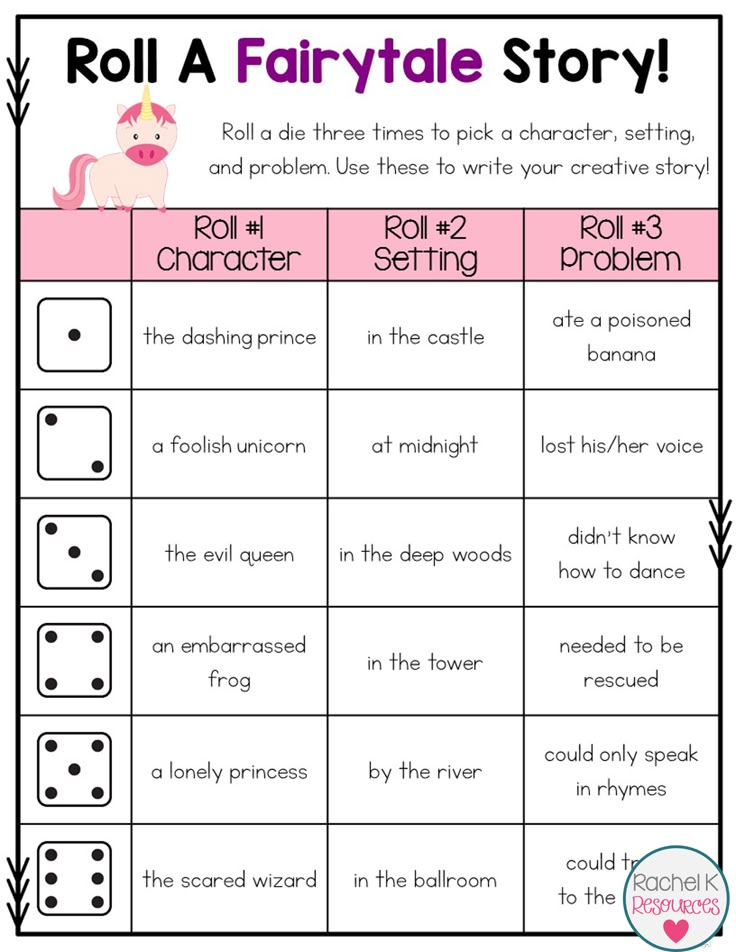 Take a look at the different aspects of being a ballroom dance instructor:
Passion: It starts with a passion for dance.
You need to love dancing enough to want to spend most of your day doing it and sharing it with others.
Commitment: You need to be committed to your career.
Your students will rely on you to be on time, enthusiastic, and available to them.
Experience: You need to dance and take lessons to constantly improve your technique.
The best teachers recognize the need to continue learning.
They are open to expanding their knowledge and staying current in ballroom dance.
Communication: You can be the best dancer in the world, but you must communicate the dances to your students.
You need a deeper understanding of the dance and how it works so that you can explain it to your students.
Teaching is partly showing, but it is also being able to articulate your moves.
Positivity: You need to be positive and love teaching as much as you love to dance.
You should make your students feel welcome and ensure that they enjoy themselves as they learn the art of ballroom dancing.

Watch this video on YouTube
Final Words
To become a certified ballroom dance instructor, you must go through the certification process. 
You should understand the dances you will be certified to teach. 
In addition to taking lessons and learning the dances, you will practice and sign up for a course that reviews everything that you need to know for the dances you will be tested in.
While you are learning, you can gain experience in teaching part-time.
You might find a studio that needs extra help, or you can organize your group within the community.
This is a great opportunity to make sure that you want to teach ballroom dance full time. 
Once you are ready, take the Ballroom Dance Teacher Certification, and you will become a certified ballroom dance instructor.
You may also like!
Bestseller No. 1
1,612 Reviews
RoseMoli Women's Latin Dance Shoes Satin…
Design: Elegant & generous classical style design.Adjustable crisscross ankle straps match shining rhinestone quick…
Material: high quality satin upper, soft & silky. High elastic latex midsole, high quality insole , soft breathable…
Bestseller No. 2
1,541 Reviews
Capezio Jr. Footlight T-Strap Black Dance Shoe -…
Nappa PU leather upper and Scored leather sole
Moisture absorbent microfiber lining, Foam padded footbed, Achilles notch for comfort, Folded edges, and Slightly…
Bestseller No.
3
195 Reviews
AOQUNFS Rhinestones Latin Dance Shoes Salsa…
🌻Design and Material: Elegant & generous classical style design.Adjustable Length straps match shining…
🌻AOQUNFS Latin Dance Shoes: Exquisite workmanship,flexible and comfortable.Perfect for amateur & dance beginner&…
Last update on 2022-11-15 /Affiliate Links / Source: Amazon
How to Become a Ballroom Dance Instructor
Being a ballroom dance instructor is not an easy task if you lack the passion, commitment, and the zest to convert your creative ability into a steady income. You think you have it in you? Then this article on how to become a ballroom dance instructor will tell you what you need to do.
"I am a dancer. I believe that we learn by practice. Whether it means to learn to dance by practicing dancing or to learn to live by practicing living…. In each it is the performance of a dedicated precise set of acts, physical or intellectual, from which comes shape of achievement, a sense of one's being, a satisfaction of spirit.
One becomes in some area an athlete of God." ~ Martha Graham, c.1953
I believe if you are choosing a career in a creative field like dancing, be it any form of dancing, you must have the passion and the thirst to learn more and more by constant practice and exploring where your body can take you. You cannot be a good teacher if you cease the willingness to learn. This is what Martha Graham emphasizes in her quote above. Constant practicing; be it at work; or in your daily life is the key to become a dedicated dancer. For the one who doesn't live its life dancing, cannot teach others to do so.
Let me ask you a question, what is ballroom dancing for you? Is it a form of dance, or a form of life? How many hours can you spend practicing ballroom dancing? 5 to 6 hours, or the feet and music just find a way to get back in sync as soon as you get a chance! No, these statements are not exaggeration, these are the characteristics of a true ballroom dancer, these statements show the passion that a ballroom dancer must inhibit to take his passion into a flourishing and satisfying career.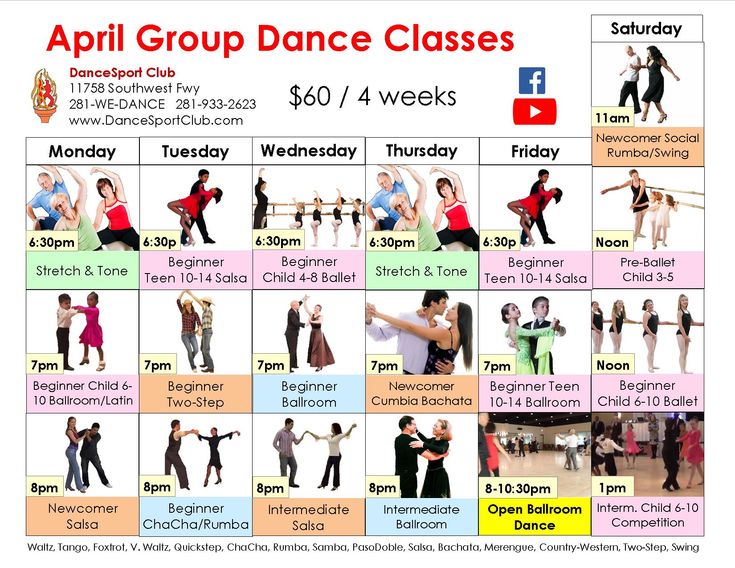 Do you think that you have it in you? Are you eager to become a ballroom dancer so that you can live, breathe, and earn ballroom dancing?
Dancing is not something that can be learned and taught…, you can only teach it if you feel it, the feeling being so strong, that the one who sees it, feels it too. As long as you have the passion, which is the first requirement to become a ballroom instructor, and the dedication, which is the second most important trait of a ballroom dancing teacher, the rest of the journey is nothing but a few steps that you need to take to convert your passion into your profession. Here is what you need to do!
Look for a Recognized Dance Institution
Unfortunately, when it comes to becoming a reliable and a certified ballroom dance instructor, you need to enroll yourself in a teachers training program with a reputed ballroom dancing institution like the Ballroom Dance Academy. Check in your city and inquire about some acknowledged ballroom dancing courses that can give you the certification and the training required to have a stable career as a ballroom instructor.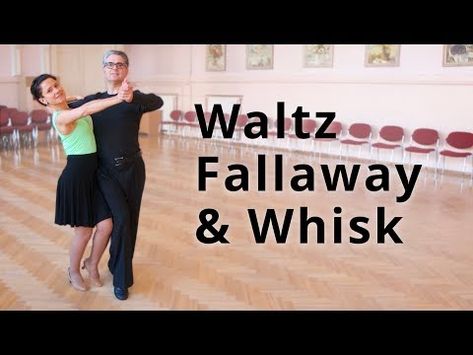 Follow before You Lead
Before you can teach, you have to know how it feels like to be able to learn and then teach others in the similar manner. Enroll yourself with a dance academy for the training program and learn. If you are a beginner with no prior dancing experience then there is a course known as the American Style Bronze Teacher Training wherein you will be taught the 17 different styles of ballroom dancing over a period of 16 months. This course is designed according to the Dance Vision International Dancers Association (DVIDA) which teaches you the basic, technical, musical aspects of ballroom dancing.
Look for a Part-time Job
Unlike any other job, it is best to get some experience while learning, there is no harm in that, in fact, you are getting a chance to practice and learning better. You can start teaching at a basic level, may be to the kids in the neighborhood. Usually your teachers training course will have lessons on how to teach in groups, but then if you want, you can also start on a part-time basis.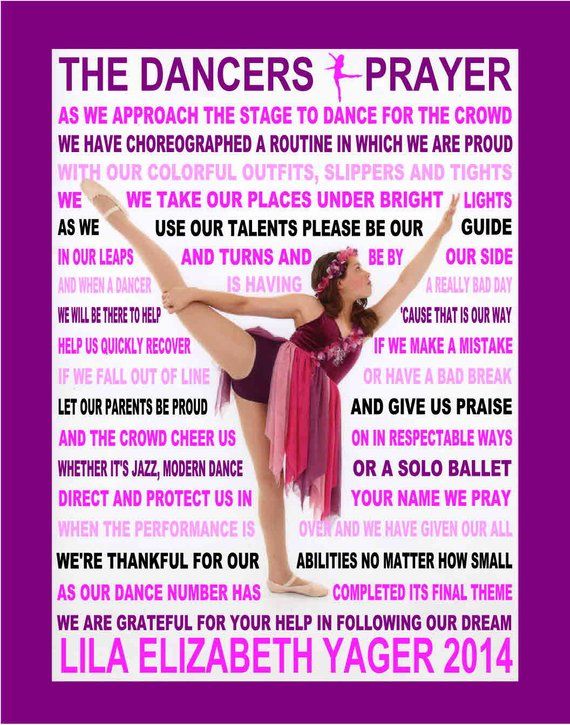 Dancing as much as you can, makes you learn and practice, right?
Complete the Course, Get Certified and Start Dancing!
Once you have done the teacher's course, there is a separate course that you need to do in order to become a certified ballroom dancer. For this there is a teaching curriculum designed by the National Dance Council of America which needs to be completed and certification is granted after passing the examination conducted by the NDCA.
Remember me mentioning that ballroom dancing needs passion and dedication. And the passion and dedication also pays of, not only monetarily, but also spiritually. The average ballroom dance instructor salary varies from where you live and where you work. However, on an average, they can earn about $21,000-$25,000 annually. I hope this article has helped you realize where you need to tune your body and take your feet to sway with the music called life. Keep dancing and keep learning. All the best!
Like it? Share it!
Uncategorized
Get Updates Right to Your Inbox
Sign up to receive the latest and greatest articles from our site automatically each week (give or take).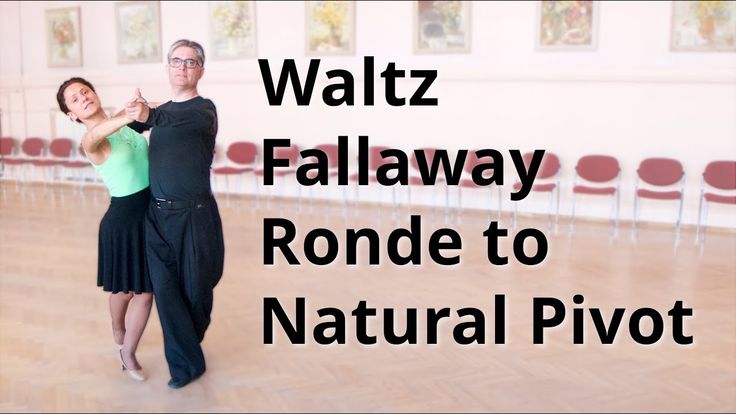 ..right to your inbox.
Blog Updates
Email Address *
where to study, salary, pros and cons
Author: Professional Guide
Updated by
Another name for dance teacher is a dance school teacher or dance studio teacher. It is clear that this is the name of specialists working in a specialized company. But a teacher or dance teacher can be called not only a dance studio teacher, but also a specialist of an educational institution where dances are studied along with other subjects. By the way, the ProfGid career guidance center has recently developed an accurate career guidance test that will tell you which professions suit you, give an opinion about your personality type and intelligence. The profession is suitable for those who are interested in physical education and singing, music (see. choosing a profession based on interest in school subjects). nine0003
Content:
Features of profession
Workplace
Dance teacher salary :

Peculiarities of the profession

Some teachers prefer to work with children, others prefer to work with adults, others can work with both. In any case, the task of a dance teacher is to teach their students to move, expressing themselves in dance. However, the higher the level of teaching, the wider the scope of the teacher's activity. It is also commonly believed that the higher the titles he won, the higher his value as a teacher. Also, he often acts as a choreographer: he puts dance numbers for his students when he prepares them to perform on stage. nine0003

The dance instructor may have a preference for a particular dance direction: Latin American, jazz, Irish, etc. For example, on his resume, he might write "Latin teacher" or "Jazz-modern dance teacher."

But that doesn't mean he can't do anything else. On the contrary, the profession of a dance teacher means constant learning and learning. As a spectator, he regularly goes to musicals, dance shows, competitions to watch the performances of his colleagues; attends dance workshops to learn something new for his teaching. Different dance and musical styles, teaching methods, eminent dancers and bright debutants - everything is interesting for a dance teacher. nine0003

The teacher-dancer tries himself in different genres, sometimes changes his preferences, expands his role. In a word, it is in creative search. Beauty, joy of movement and creativity are the formula that can describe this profession.

Of course, no person can perform on stage until old age. But while studying with students, the teacher maintains excellent physical shape for many years.

This is enough to be able not only to explain, but also to show the dance to his students. Even if performances and competitions are in the past, the dancer remains a dancer who knows and feels the dance from the inside. nine0003

Workplace

Dance teacher salary for December 2022

Salary information provided by hh.ru portal.

Russia 15000—75000₽

Moscow 30000—100000₽

A dance teacher can work in a dance school, studio, dance club, fitness center, comprehensive school, university, etc. Many teachers work simultaneously in different places, having time to perform and participate in dance championships. Also, a dance teacher can open his own dance school. nine0003

Read also:

Important Qualities

The profession of a dance teacher involves a love of dance, artistry, an ear for music, good physical health, goodwill, patience, leadership qualities, self-confidence and optimism. He should be a sociable person, able to pick up the key to a variety of students.

Knowledge and skills

A dance teacher must be able to dance - this is understandable. But he should also know well the dance directions in which he works, including their history. Be proficient in teaching methods, be able to plan your classes. In order for dancing not to harm the health of students, the teacher needs knowledge in the field of anatomy and physiology. He must be able to competently manage physical activity. nine0003

Where to study to become a dance teacher

Most often, dance teachers become dancers who have been trained in dance since childhood. But there are other examples when already adults, having taken a great interest in dancing, reach notable heights and become teachers. Already having dance training, you can learn new directions of dance. As experts say, you can master some kind of dance style in less than six months, having worked out at a dance school.

See also:

Examples of companies with vacancies for dance teachers

teacher-choreographer (dance teacher) - profession description

TEACHER-CHOREOGRAPH
(DANCE TEACHER)

Related occupations: MANAGER DANCE TEAM, CHOREOGRAPHY DIRECTOR, TEACHER-TUTOR, SPORTS DANCE COACH, DANCE DIRECTOR...

[ABC professions] [Home] [Professional self-determination matrix] [Tests]

Occupation type: According to Klimov's system - "Man-man", "Man-artistic image ". (Find out your type and class of professions: express testing, character accentuation test ("river-metaphors"), Keirsey test).
According to the Dutch system - social, artistic

Grade professions: Heuristic (creative)
Contents Activities: Works in dance groups of various genres - folk dance ensembles, ballroom dance studios, folk ballet theaters, variety dance studios, classical choreography, etc.
Combines in his work the functions of a teacher, choreographer and tutor. Conducts classes, teaches participants the basics of choreography, increases their level of knowledge, shows movements, promotes the build-up of technique and skills. Engaged staging a dance - creates an artistic concept, composition and drawing, selects music and costumes. Works out the elements of dance, combinations of movements, expressive means, performing skills of the participants. Provides performance of the group in concerts, reviews, festivals. nine0097 Combines creative artistic work with educational work, has a great impact on the overall development of team members.
Must have good training in the field of choreography.
Must know the theory and history of music, scenography, costume, understand in matters of pedagogy, psychology, anatomy, physiology, to be erudite on a wide range of issues.
Improve by reading PROFANEKDOTS
Conditions labor: Work takes place in the evening, on weekends and holidays in conditions of great motor and emotional stress. Communication at work is intense. nine0098
Regions Applications: Art Schools. Children's houses of creativity. Houses and palaces of culture. Leisure centers. Educational institutions. Amateur groups of various organizations.
Dominant professional orientation: to work with people and artistic images

Dominant interests: Choreography. (Test "Dancing"). Sport. Stage, musical, visual arts. Architecture. Pedagogy. Psychology... (Test "What kind of psychologist are you?"), (Test "Psychological literacy"), (Test "Human Relationships"), Test "Sports erudition"
Related interests: Literature. History. The medicine. Journalism...

Required qualities that ensure success in the profession: Artistry. Energy. Great willpower. Organizational skills. Art taste. The ability to maintain one's own physical shape. Sociability. Goodwill. Observation. Emotionality. Patience. Self control. Ability to understand behavior and personality traits of other people. Ability to analyze their capabilities and shortcomings. High communication culture. nine0098
Medical Limitations: Cardiovascular disease. Diseases of the internal organs. Mental illnesses and disorders of the nervous system. Irritability.
Demand specialists: Average in the labor market of St. Petersburg and Leningrad. areas (within the scope of their professional direction)

Primary pre-vocational education: The profession of a teacher-choreographer can only be obtained subject to early pre-professional training - training at
+Specialized choreographic schools +Art schools +Studios dancing

Specialized secondary education:
+Len. reg. College of Culture and Art. Specialization "Dance creativity". Gorokhovaya st., 57a. Phone: (812)310-7447, (812)315-1227

Higher education: Admission is possible only after passing the creative contest
+SPb University of Culture and Art (Faculty of Arts), Specialization "The Art of Dance". Palace embankment, 2/4. Tel. (812) 314-1121.
+ St. Petersburg State Conservatory. Faculty "Direction of choreography. Theater Square, 3. Tel. (812) 311-7567.
+ St. Petersburg Academy of Russian Ballet. AND I. Vaganova. Faculty of Education (teacher-tutor, choreographer). 2, Zodchego Rossi str. Faculty of Arts. Specialty "Folk art creativity" (choreography). 15 Fuchik str.-6464.
+ St. Petersburg Academy of Physical Culture. P.F. Lesgaft. Faculty of Coaching. Department of gymnastics. 35 Dekabristov St. (812) Tel. 318-5139
Possibility continuing education: Refresher courses. .