How did bollywood dance start
What is Bollywood?
Bollywood name is derived from Bombay (now Mumbai), India. Bollywood is the Mumbai Film industry (India's Hindi Film Industry). The name "Bollywood" was coined during the 1970's. It is India's and world's largest film industry in terms of films produced and released each year. The term Bollywood originated when Indian film industry overtook the Hollywood film industry. If you've heard of the Bharatanatyam, it's a classical dance from India. Read more about the history of Bharatanatyam.
In 1896, Auguste and Louis Lumiere brothers came to Bombay to introduce cinematography. And, Bombay became the center of India's Hindi film industry. In 1913 Dadasaheb Phalke, father of Indian cinema, made the first full-length film, "Raja Harishchandra". The first Indian film with a soundtrack was "Alam Ara", which premiered in 1931.
Since the 2000's Bollywood dance and films gained increased international recognition due to growing NRI and Indian communities overseas.
The popularity continues to grow along with new talents. Read more on how to do Bollywood Dance

Role of music in Bollywood films
The first audio film "Alam Ara" had seven songs. The film "Indra Sabha" from 1932 had 69 songs. Bollywood movies are not just about the story. Music is the heart of Indian films. Lyrics and choreography are carefully synchronized. Songs have given Bollywood films a distinctive look as compared to the international films. The music from movies influence music business and dance culture.

What is Bollywood dance style?
India has over 500 years of dance history. Bollywood dance style is a hybrid in its original form.
The earlier dances in Bollywood films were dominated by classical dance forms of Bharatanatyam, Kathak and Folk dances from different parts of India. Since 1980's Bollywood dancing style has been influenced by Western dance styles.
Bollywood Dance style incorporates head, neck and body movements, mudras and footwork.
There are about 108 mudras. Mudras together with full body movements gives complete meaning to the Bollywood Dance style.
Bollywood Dance is the name given to the dance-form used in Indian (Hindi) films. The most energetic and colorful Indian dance forms are Bhangra and Garba (originated in the state of Gujarat, India). They merged with other dance forms from around the world, and now is the famous Bollywood dance. Bollywood Dance style is a fusion of various dance styles. It includes Bharatanatyam, Kathak, Bhangra, Jazz, Hip-hop, Arabic, Western dance to name a few. Classical Indian dance incorporates the two basic elements of dance and expression.
The present day Bollywood Dance style has elements of Indian classical dance, and numerous other dance forms. The dance includes multiple formations, natural locations or architecturally-grand settings, a large number of background dancers and colorful costumes.
Sometimes part of the film story is told in the dance. Bollywood hip-hop dance has recently acquired much attention.
Bollywood film's story is centered around lively music and dance. Indian dance is performed in colorful costumes with props. The classical Indian dance incorporates facial expressions, hand gestures (using mudras), body postures and movements. This brings life to the story.
Bhangra is a highly energetic dance that originated from Punjab. Bhangra consists of spirited facial expression, high lifted arms, and high jumps that are danced to the beat of a dhol aka an Indian drum. Fun Fact: Farmers used to do Bhangra while harvesting which made their job enjoyable. Bhangra was initially done by men (weird huh?) but as it modernized women joined as well. Interested in trying a free Bhangra class?
Famous Bollywood dancers
Helen is a renowned dancer of her time. Her extraordinary energetic moves in the song "Piya Tu Ab Toh Aja" won laurels. 
Free Style Bollywood Dance was introduced by actor-dancer Govinda. His style is unique as compared to other Bollywood dancers.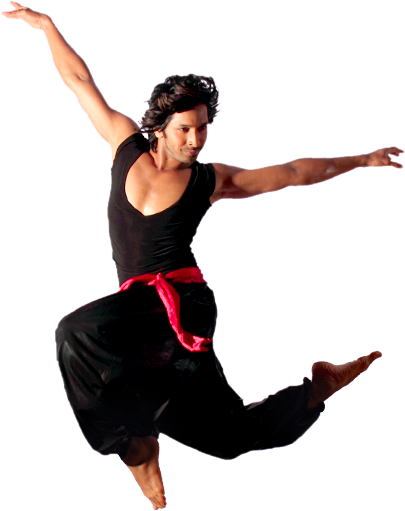 Disco Dance Style was introduced by Mithun Chakraborty. He has been the unbeaten king of dance. Madhu Bala, Madhuri Dixit, Sri Devi, Katrina Kaif, Shradha Kapoor to name a few, are the best female dancers of Bollywood. Hritik Roshan is considered the best dancer in Bollywood for his scintillating dance moves.

Famous Bollywood choreographers

Prabhu Deva is an actor, director, dancer and choreographer. He has created and performed a variety of dancing styles. Farah Khan is a choreographer and director who has choreographed for over hundreds of Hindi songs. Terrence Lewis, a dancer and choreographer, specializing in contemporary style. Remo D'Souza, a choreographer and dancer has contributed to Bollywood, Bengali and south Indian Film Industries. They all are judges for various dance reality shows, in search of talents.

Bollywood dance costumes

Bollywood dance costumes often have intricate and elaborate gold or silver work, and are enhanced with Gold or Silver jewelry.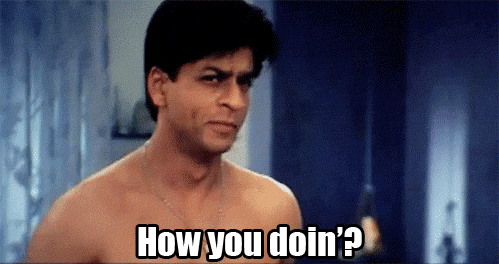 Jewelry includes finger rings, bangles, earrings, tikka (on hair partition), bindi (dot on forehead) and anklets. Dance costumes include a waist-cinching gold jewelry, known as kamarbandh (in Hindi). Henna to hands and feet is a popular part of dance costumes.
Bollywood dance is constantly experimenting with new styles, concepts while maintaining the classical cultural aspect.
The History of Bollywood Dance
By Morgan McMillan on Dance, Features, Live
Bollywood dancing is a style of dance that is heavily influenced by Hindu art, music and culture and originated in Bollywood films. When Bollywood dance first began it was only common and popular in areas where Indian films were published such as the Middle East and Asian countries. There is a huge history behind Bollywood dance from cultural to religious however one thing that can be stated is that the international appeal of Bollywood dance blew up in the early 21st century.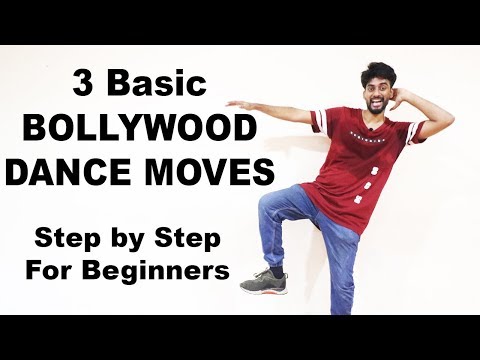 The success of Bollywood dance can be seen through the artists like Britney Spears, Shakira and the Pussycat Dolls incorporating the Bollywood style of dance and music into their songs, videos and concerts.
Bollywood dance is made to tell mythological tales or stories, this is demonstrated by the dancers and performers through the use of hand gestures which are taken from Hinduism and Buddhism. For example, two hands together in a prayer position is Namaskara which means adoration, hand gestures speak as sign language which is an international language that has no cultural or language barrier. Facial expressions are also vital in Bollywood dance as they assist with telling the story of the dance.
The transnational hand gestures and facial expressions are one of the main reasons for Bollywood's international appeal, it is a dance that everyone can understand. The success of the dance is most evident through the use of the dance in popular films such as Disney kids film The Cheetah Girls: One World which introduces young western audiences to the beauty and nature of the dance.
As shown through popular movies and music videos, costumes are essential to Bollywood dance
Costumes play a crucial role in the storytelling aspect of Bollywood dance, one of the main assets in the pallum is draped around the torso in the front and tucked into a kamarbandh. The attire has become the symbol of Bollywood dance for its bright and colourful nature which fits with the vibrant and loud movements of the dance. Clothing is important as it determines the feel of the dance and has a significant impact on the story.
It is important to note that unlike the West, where musical is considered its own genre, in South Asia the relationship between theatre, music and dance is more intertwined. Bollywood films, where the dance originated, are full of dance and music as it is a major component to the genre. Bollywood dance is the essence of the film and is expected when watching a Bollywood film.
Bollywood dance is an important part of Indian culture, it is unique in its ability to tell a story through bodily movements.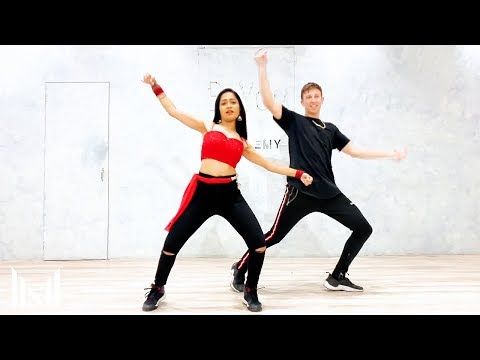 Bollywood dance is full of colour, showing a perfect amalgamation between music, dance, storytelling and costumes. These themes all intertwined when looking at ankle bells which are often worn by the dancers to show that the story, music and dance are performing all at the same time. There are many varieties of Bollywood dance such as – Bharatnatyam, Kathak, Kathakali, Kuchipudi, Manipuri, Mohinattyam, Odissi and Sattirya – and though they may all be different in nature, they have one thing in common, they are absolutely breath-taking.
Share. Twitter Facebook Google+ Pinterest LinkedIn Tumblr Email
Indian dance school Marte
Indian dance
Bollywood
Olga Shcherbakova


creative team
general level

15:00 - 17:00




Indian dances are the oldest dance tradition. This is a whole story that the body tells through gestures, facial expressions and movements. The dancer becomes an actor for a few minutes, using every inch of his body to express individual feelings and emotions. Thus, Indian dances have become the most striking element of Indian culture. They are fun to watch, but even better to try them!

Bollywood is a separate direction in Indian dances. It is distinguished by a special brightness and cheerfulness of execution. This is not just a style, it is a real celebration of the soul and body, able to cheer up even in moments of a very bad mood. Remember the world-famous Indian cinema, the beautiful Aishwarya Rai, and you will immediately understand what is at stake. And indeed, as an independent dance style, bollywood dance appeared thanks to cinema. It absorbed all the most emotional and incendiary that a person is able to express through movements: passion, love, jealousy, joy, etc. It is amazing that Bollywood uniquely combines both traditional Indian flavor and elements of hip-hop, modern jazz and R&B! Such a "tasty" and alluring bollywood is a dance for pleasure.

Classical Indian dance - KATHAK. Its distinctive feature is its deep emotional content. Here, each gesture carries a semantic load. The goal of the Kathak dancer is not a clear and correct execution of movements, but the desire for spiritual perfection and harmony. Kathak has a great effect on the sense of rhythm, plasticity and even musical ear.

The whole body will work: arms, legs, face and even hair. The nature of the movements can be both sharp and smooth, and wavy. Often complex compositions are incredibly intertwined together. Over time, it becomes clear that the more complex the dance, the more magnificent it looks from the outside.

Benefits of learning Indian dance

Develops artistry
Strengthens the spine and improves blood circulation
Strengthen the joints and muscles of the legs and hips
Improves nutrition of the central and peripheral nervous system
Harmony of body and spirit is achieved
The feminine principle is revealed
Graceful curves available
Strengthens whole body muscles and joints
Uplifting mood

Indian dance training does not require any special training. All you need is the right attitude and the desire to regularly receive "90 minutes of India" under the guidance of professional educators.

Dancing man, or Bollywood in Russian

Of all the areas of modern mass art, dance is the most popular among young people. TV shows, movies and newfangled musicals suggest that dancing is cool. To live dancing, to live with the dance in your chest, to merge with the dance, to express yourself in the dance - it's cool.

The dance has become a symbol of tolerance, excluding manifestations of "phobic" of a different nature. And the situation when a girl dances break-dance, and a guy dances ballet, has not discouraged the population for a long time, is not perceived as outrageous or rebellion.

Nevertheless, there are still islands of dance exoticism that can surprise. Our hero - Alexander - is a Russian guy of the Orthodox faith, 24 years old. He has an education as a pastry chef. And he is one of three men in Togliatti performing classical Indian dance.

Thanks to Indian dances, I got an interest in life

- Namaste (Skt. Hello), Alexander! Tell us, how did Indian dances appear in your life?

- Namaste. Even as a child - I was 8 years old then - my parents took me and my older brother to an Indian dance concert. I looked at what was happening on the stage, as if spellbound. It was very beautiful. That childish interest that appeared at the first acquaintance with Indian dance has been living in me for 16 years. True, the idea to go to classes belonged to his brother. He, perhaps, followed the principle then - after all, boys don't dance. And I supported him.

- I know that there are many directions in Indian dance...

- Yes, that is right. Indian dance exists in two forms: a folk dance, which is performed on holidays, we often see it in Bollywood films, and a temple dance, classical, otherwise it can be called a "story about the Almighty. " There are 8 styles in classical Indian dance: Bharata Natyam, Kathak, Kathakali, Manipuri, Odissi, Mohiniattam, Kuchipudi and Satriya.

- What do you do?

- If we talk about me, then I am engaged in such styles of classical dance as Kuchipudi and Bharata-natyam.

- Do I understand correctly: through dance you talk about happiness..., about God...?

- Yes, in Bharata-natyam I am talking about God. This is a prayer dance, a conversation dance performed in Shiva temples. The plot of the dance is ancient Indian myths. For example, Hindus believe that the Sun is God, they call it Surya. Therefore, there is a dance dedicated to Surya. Or Shiva is the God who created the Universe, which means that there is a dance dedicated to Shiva. Kuchipudi is a combination of dramatic and classical dance, it allows you to talk about joy, about love, about what is happening in a person's life here and now.

- Thanks to the dance, Indians improve spiritually, develop aesthetic feelings and mind. In addition, body flexibility and artistry are also developing. What did you get from the lessons?

- Through Indian dance, I learned a new art for myself, non-standard, unlike all the others. But besides this, a different feeling of one's own body came due to the development of plasticity: after all, in Indian dance there are 24 variants of movements with only one hand, and 13 more types of movements of two hands at the same time, 10 movements of the whole arm, 5 types of movements for the chest and 5 types for torso, abdomen and thighs. There are types of eyebrow movements, as well as 36 types of looks.

My general condition has improved. Hindus have a kind of sign language - mudra, which is used for health - it's almost like yoga for the fingers. Performing mudra, the dancer not only depicts various objects, actions, emotions, but also affects his entire body through points on the palms. The same is true of the legs - through beats to the rhythm.

But most importantly, I have an interest in life.

I am a Russian person... Dancing will not make me a Hindu

- I read that in Indian dance the level of skill of the dancer can be determined by the number of rows of ankle bells, the so-called ghungru, and the ringing they make. How many rows of bells do you wear?

- No, the number of bells on the dancer's feet depends on the style of dance and music, the quieter it is, the louder the ghungru, and vice versa. The bells set the rhythm. The maximum number of rows is 12, this is in Kathak, where almost all movements are performed on straight legs. In other styles, it is physically difficult to use such a number of bells, because we dance in a semi-squat. And there can be a maximum of 6 rows. That's how many are on my feet.

- Why does a dancer need bright makeup?

- Makeup is a necessity that dance requires. In both classical and folk Indian dance, the face is involved along with the body. It plays an important role in conveying meaning. People in the back rows should see the facial expressions of the dancer. And this can only be achieved with bright makeup, including by applying eyeliner. With makeup, it is much easier to convey various feelings, for example, sadness, anger, resentment, disgust.

Before, I was very shy about "painting". Basically, he didn't. But when I started practicing Bharata-natyam, the teacher explained to me why the dancer puts on makeup, and then all these embarrassments of mine simply disappeared. Since then, I have been making my own makeup.

- Psychologist Andrei Levshinov notes in one of his books: "Slavic symbols work in Russia. Not Chinese, not Gypsy, not Indian, not anything else. Slavic symbols are embedded in egregor Russian people... And it is not necessary to believe in it, hundreds of generations of ancestors have already done it for us. They are "written" in our genetic memory. Do you agree with this statement? Can a Russian person adapt to the traditions of another culture?

- Fundamentally, no. Feng Shui, yoga, qigong - all this is valid only in the area where it came from, where it developed and acquired its cultural meaning and magical character. In my opinion, here, in Russia, all these traditions will not be so effective... And a miracle is, rather, the result of self-hypnosis... We have our own - they have their own, it is better to remember our traditions.

I dance because it interests me. Of course, I deeply respect the culture of India. It is a pleasure for me to penetrate it and comprehend it. But I also understand that dancing will not make me a Hindu. No matter how many years I devote to this, I will not be able to fully transition into their culture. After all, for this I would have to give up my homeland, culture, faith, and this is impossible. I am Russian.

- It turns out that for you dance is not a way of life, but a hobby, passion?

- Yes, a serious hobby. I have a stage persona that I create when I come to practice or go on stage. I leave all my problems at the door and dance, giving myself completely to the process. I make a clear distinction between private life and life on set. The dance has its own rules, which I adhere to, and everything that is already outside the classes, concerts is my own business. In dance I have a role that I try to play well.

- How do your friends, relatives, relatives feel about your hobby? Does your family encourage you to exercise?

- Oh sure. In the family, both the elder brother and mother are engaged in Indian dances. Everyone except the father. Friends quite adequately perceive my classes. Some people have fun, they call me a Hindu (laughs). They love the way I dance. Many have seen my performances. They say do it, don't quit.

- What about other people? Do they show tolerance for your dance classes?

- Not always. Often there is bewilderment: you are a man, and men do not dance. And this despite the fact that many people are familiar with Indian films, they know "Jimmy, Jimmy, acha, acha", "Zita and Gita", and there men are dancing.

In such cases, I invite skeptics to my presentation so that they can see with their own eyes what I do, look at the technique. A lot of people change their minds after that. I have a very illustrative example: even at the technical school, classmates were surprised: they say, Indian dances are for girls. But after I performed at the concert, everyone came up with huge eyes, shook hands with me, said that I would make an excellent dancer.

I stopped being upset about the rejection of my hobby, because I know if a person comes to a concert, his opinion will change.

- Do you watch Bollywood films yourself?

- I look, but not all in a row. It cannot be said that I am engaged in Indian dances and, therefore, I watch only Indian films. If the trailer and announcements of the film interested me, then I watch it, if not, then no. The last one I liked is Shivaay, 2016. Perhaps it is very difficult to find a better example of a good, quality Indian action movie.

- Did you tell that your relative was married to a Hindu?

- Yes, this is my uncle. He had a dream to marry a Hindu. He got married, but for some reason the family broke up after a while. Aunt Shilpa now lives in Mumbai.

-Would you marry a Hindu yourself? Do you have an ideal of female beauty?

- I do not create any ideals for myself. If I fell in love with a Hindu, I would marry. Love is still a spontaneous, inexplicable thing.

- Well, you wouldn't mind meeting Aishwarya Rai, would you?

- Of course not. And who will? But unfortunately she is married.

- If we imagine that the meeting took place, what traditions of our country would you introduce her to?

- Aishwarya Rai? Of course, with swimming in the ice-hole and a bath with birch brooms.

- Sasha, have you tried Indian sweets?

- Yes. For example, they have such a delicacy as modak, reminiscent of marshmallows. In general, everything they have is very sweet, cloying. Sometimes you try, and the feeling is that one cinnamon and a pack of sugar.

- You are now out of character, in regular clothes, but you are clearly wearing Indian accessories? What's this?

These beads are called rudraksha. These are the seeds of the tree. Among the Hindus, they are considered an adornment of Shiva, a symbol of the fact that he is a hermit, the creator of the world. And I just love the way they look. I don't really go into their magical meaning.

And the pendant is a symbol of God Ganesh, who has the body of a man, the face of an elephant. In India, it is a symbol of childhood.

Of course, India and its cultural traditions attract with their depth and mystery, and it also enchants, and everything in it is very beautiful (smiles).

Indian dance will help anyone who wants to become more harmonious. And all residents of Togliatti have such an opportunity

- Is the group of Indian dances "Shanti", in which you are engaged, the only one in Togliatti? How many people are in it?

- I have not heard of any serious "competitors" of ours.

Ten people study at Shanti, of which only me, my elder brother and the teacher are men. By the way, he studied in India for 5 years, he puts on dances and performs.

- Tell me, according to your observations, is it difficult for beginners to master the technique of Indian dance?

It's always hard for newcomers. A lot of people come to classes, but they work out for a day or two and that's it - they are not seen, not heard. It seems to be like watching from the side, and when they start doing something on their own, they understand that it's hard. Dance patterns are especially difficult: movements of the arms, body, head, movements of the legs.