How dance helps children
5 Ways Children Benefit From Dance Classes
Posted on
There are many reasons parents choose to enrol their children in dance classes—for the health benefits, to expand their creativity, or simply because they love the art of dance. Dance classes can teach a child self-confidence, self-discipline, poise, and grace. Most importantly, dance classes are fun!
What Are The Benefits Of Dance?
Believe it or not, dance classes can help your child develop work and learning skills that will help set up your child for success for their entire life.
Here are some of our favourite benefits of dance classes:
1. Improves Physical Health
Dancing is a great form of exercise, and a love of dance from an early age can help motivate kids to stay active as they grow into adults. Dance classes can increase your child's flexibility, range of motion, physical strength and stamina. As well as promoting overall health, enhanced development in these areas can help kids with sports and other activities at school and beyond.
2. Enhances Emotional Development
When your child experiences the joy of dancing, he or she learns about expressing themselves in a way that's beneficial to their physical and mental health. This expression provides a structured outlet for a healthy physical and emotional release that helps develop emotional maturity. By giving children the freedom to channel their emotions and energies in a safe environment, their self-esteem and confidence will increase significantly.
3. Encourages Socialization
Dance is a highly social activity. In a dance class, children learn how to work as part of a team, develop a greater sense of trust and cooperation, and make new friends. With each class, children interact with other dancers in the class, and more often than not develop lifelong friendships with those dancers. Dance friends are forever friends!
4. Encourages Creativity
No matter the style, dance encourages children to be more creative and to express themselves in many ways.
By encouraging creativity and imagination, children learn to build trust, effective relationships, and how to think critically. Early childhood is the best period for the development of creativity, and creative problem solving will serve your child for life.
5. Enhances Cognitive Development
Attending dance classes allows children to learn self-discipline and time management. As they get older, dancer must learn how to balance school, dance, extracurricular activities, and their social life. The dedication, discipline and focus children learn and practice in dance classes are important life skills that will transfer over to school, work and other aspects of their lives.
Why Dance London?
Dancing is so much fun for kids. It allows them to stay active in a fun and exciting way. All the while, your child develops important social and emotional skills without even realizing it. At Dance London, you become a part of a family that supports and encourages one another.
We strive to promote each and every one of these benefits in all of our dance classes.
Join Our DL Family
Dance quotes sourced from: More Than Just Great Dancing.
25 Benefits of Dance for Kids (and Adults)
Have you ever noticed that children love to dance? Creativity and self-expression are vital to your child's well-being, and dancing is a fun way to get your child active.
Dancing has so many pros, from physical fitness to boosting confidence and creativity. But how do you encourage it?
Your child doesn't have to become a master dancer, but there are too many advantages to ignore. Here's how to get your child to reap the benefits of dancing.
Table of Contents
Physical Benefits of Dance
Mental Benefits of Dance
Emotional Benefits of Dance
Social Benefits of Dance
Academic Benefits of Dance
Happy Feet
---
---
Physical Benefits of Dance
Now you may understand that dance is just as much an exercise as it is an art.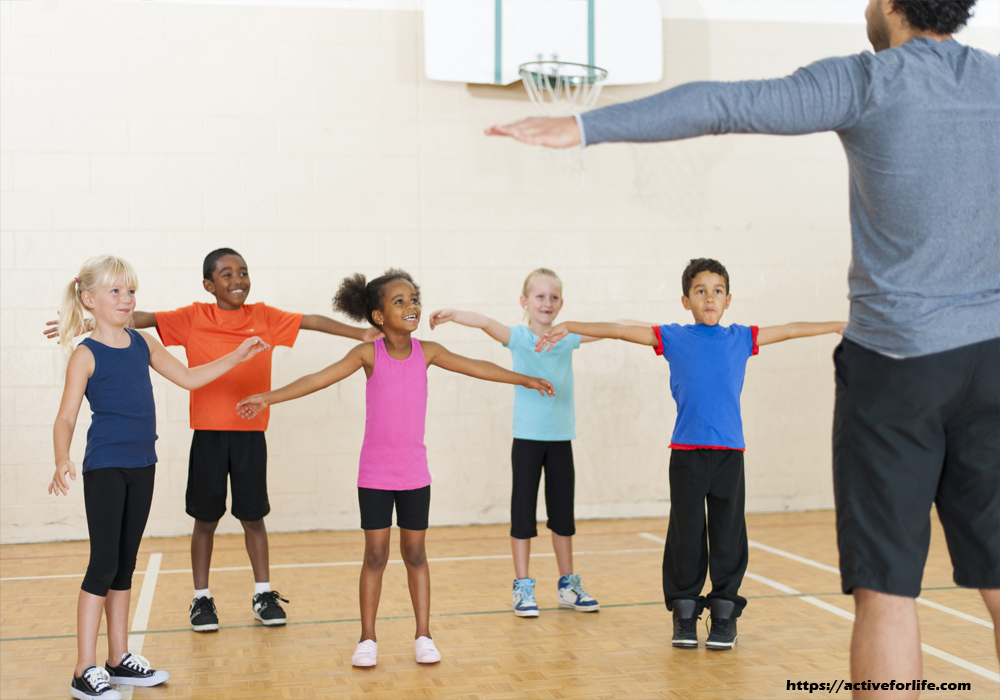 Let's take a look at its benefits.
Dance promotes neurological development: When a child enjoys music and learns to dance to its rhythms, it stimulates their brain. This improves their cognitive abilities, as well as their neurological health.
Dancing keeps your child fit: Your child can improve their endurance, stamina, and energy by dancing. It also encourages strength and muscle development. Let's not forget that it's cardio, so it keeps their hearts healthy, too. Since it's expressive, it might be an excellent solution for children who have an aversion to exercise.
Dance improves flexibility: Look at ballerinas. Your child doesn't have to become a contortionist, but dance can make them more supple. Flexibility can decrease the chances of injury. It also gives you a wider range of motion and improves blood flow to your muscles (1).
Dancing encourages your child to carry themselves better: Dancing is excellent for your spine. Dancers are taught how to control their bodies to support their own weight optimally. If your child learns to dance, their posture will improve. They won't slouch and their back, shoulders, neck, and bones will benefit.
Dance improves balance: In line with the above, dancing also gives you better balance. Once you learn how to hold yourself correctly, your entire stance improves. This keeps you centered, and is also necessary for your muscles and back. If you're more graceful, you're less prone to accidents and injury.
Dance develops spatial awareness: Likewise, dance teaches spatial reasoning — something that not all children are accustomed to. When you dance, you learn to gauge the space around you. It works on your judgment and awareness as well.
Dancing is rhythmic: You might think that rhythm is something you feel or enjoy, but having a sense of it can improve your overall health. Like with music, it improves your cognitive reasoning, strengthening your brain (2). It also helps you stay relaxed, and improves your mental health.
Dance is a release: Dancing takes energy. Your child shouldn't be dancing to the point of exhaustion, but it's an outlet for pent up hyperactivity. This can also improve their sleep, focus, and routine.
Mental Benefits of Dance
Often, if your physical condition improves, your mental health is strengthened too. A strong body makes it easier to have a strong mind. Let's look at the psychological advantages of dance.
Dance boosts confidence: This is a no-brainer. If your child is welcomed into a group and is allowed to shine, they'll feel good. Dancing allows your child to take the lead. They'll grow accustomed to an audience, and their self-esteem will get a boost. This can help them in other areas, like public speaking or performance.
Dance encourages art appreciation: It's only logical that if your child practices an art, their understanding of art itself will improve. This broadens their knowledge and tastes. Kids will be exposed to many different music styles and cultures in dance.
Dance keeps your child motivated and inspired: As with any other sport or activity, your child will learn to persevere. It is often overlooked that dance will teach your child to learn from their mistakes and keep going. This in itself is a confidence booster.
Dance Encourages good habits: Dance is based on routine. Your child will learn to be on time, to stick to their commitments, and to practice. Other life skills are taught too, like following instructions, cooperation, accountability, and preparation. They'll also learn to be dedicated and take on a "work hard, play hard" attitude.
Dance strengthens cognitive ability: I touched on this in the physical benefits, but these are mental traits too. Dance can build your child's focus, concentration, memory, and pattern recognition. It can even teach problem solving and innovation. Once your child is comfortable enough to experiment they'll probably start choreographing their own pieces.
Dance can improve communication: With all of the cognitive benefits of dance, combined with the confidence boost, your child will become better at communication. Dance is a form of self-expression and story-telling. These skills will translate into other areas of their lives, like speech.
Dance is creative: Here's another one I don't have to explain. Dance is an art. If your child participates in it they'll stimulate their creativity. Dancers are always encouraged to freestyle. When your child learns to express themselves as individuals, their creativity will become a force to be reckoned with.
Emotional Benefits of Dance
It's all connected. If your child has a strong body that can host a strong mind, they'll experience the world differently. Remember that we're talking about art, which has always been considered emotional, if not spiritual.
Dance improves self-worth: Think about how this can improve your child's self-awareness. If they have something to be proud of, they'll love themselves more. This could even be an important method of fighting bullying, depression, anxiety, and trauma. Dancing also teaches empathy, which has the potential to reduce these problems even more (3).
Dance is fun: It sounds cheesy, but wouldn't you rather have your child in a dance class than wasting away in front of a TV? Or falling in with the wrong crowd? Children don't want to be bored. Dance can improve your child's mood.
Dance emphasizes body language: Dance can (and will) strengthen your child's ability to communicate non-verbally. Not only will their body language improve, but they'll also learn to read others better. This is a valuable life skill.
Dance is an emotional outlet: Everyone needs something they can pour their feelings into. Dance serves as a vent for your child's emotional needs. Dancing is cathartic. It can greatly regulate your child's behavior as well as their feelings. In doing so, it releases stress and built up frustration.
Dance can keep your child on track: Any hobby or activity can give your child's life more meaning. The motivation or desire to excel will give them a sense of purpose. Remember that even though your child doesn't have to pursue dance professionally, it will open a door of opportunity if they want to. Simply put, it gives them something to work towards.
Social Benefits of Dance
Since dance is almost always a group activity, your child's social awareness will pick up too. Public schools are notorious for invoking division among youngsters. Dance can help combat that.
Dance is a social activity: Dancing encourages socialization. Dance classes aren't typically one on one. Your child will have an opportunity to make new friends. This will give them a place to fit in and feel connected to others. Dance teaches us to synchronize, which promotes empathy as well.
Dance involves teamwork: This means that everyone has a part to play in a performance or routine, fostering a sense of teamwork and cooperation. When it's not serious or professional, dance is not competitive. Everyone has their place and forms an important part of a bigger picture.
Dance can teach respect and understanding: Dance doesn't discriminate. Your child will be introduced to others of all walks of life. They'll learn more about society and equality. Since there's also an element of safe and structured physical contact, they'll be taught to respect each other, too. They could even learn about different genders, identities, and sexualities.
Academic Benefits of Dance
You've seen how dance improves a child's physical, psychological, emotional, and social wellbeing. Now we can look at how they all tie together to benefit their academic performance (4).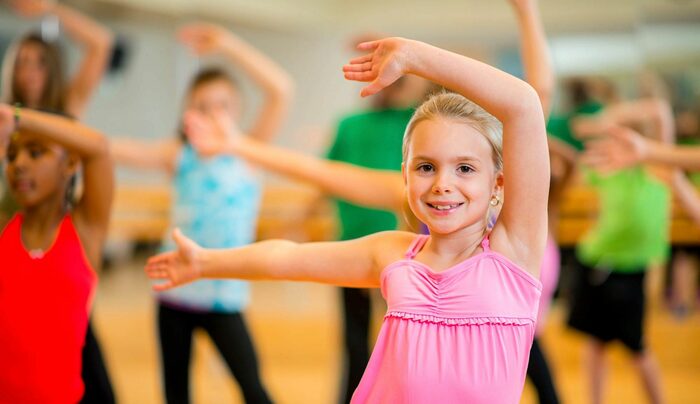 Dance takes practice: Everything that your child learns in a dance class, from discipline to routine to respect, can be applied in a classroom. This is a major advantage. If they learn time-keeping, dedication, and discipline, for example, their grades could improve. Dancing inspires them to work harder, which is sure to reflect in their schooling.
Dance builds character: If dancing teaches your child better behavior and confidence, this will also show in their schooling. They'll be more relaxed, confident, and outgoing. They'll also learn how to follow instructions, respect themselves, their peers, and authority. Their demeanor will improve, and they'll become better people.
Dance is a skill: Don't forget that dance class is academic in and of itself. Your child is learning and growing and developing a new skill or talent. If they enjoy it, you might find that they'll pursue it seriously. It's just as valid a career as any other, and there are many opportunities to explore.
---
Happy Feet
I'll say it again: anyone can dance. It's innate in us all, whether it's at a party when no one's watching, or academic. It's a powerful practice that has much potential to really unlock your child's skill and happiness, so why not give it a chance?
Dancing is often overlooked. Unless we're thinking of ballerinas, it's not as revered as other art forms such as painting, or singing. But the benefits cannot be overstated.
Your child's entire life can be improved by participating in dance. I hope you consider it, for their sake.
Feedback: Was This Article Helpful?
Thank You For Your Feedback!
Thank You For Your Feedback!
What Did You Like?
What Went Wrong?
Medically Reviewed by
Jennifer Schlette, MSN, RN
Jennifer Schlette MSN, RN, is a pediatric intensive care nurse at Children's Hospital of New York for the past 14 years. Jennifer also has extensive experience teaching Maternity and Obstetric Nursing, as well as Pediatrics Nursing.
Subscribe to Our Newsletter
We won't send you spam. Unsubscribe at any time.
The benefits of dancing for children
Speech therapist, Psychologist, Neuropsychologist
Birthdays and holidays in Artel
Shooting clips
Event poster
Reviews, awards, photos and videos
Offer, documents
9002 Rentals 320003
Scroll, below is the most interesting ↓
Sign up back to list
The current young generation needs active leisure more than adults, because preschoolers and teenagers need to throw away excess energy. Dancing is a great pastime, because children have the opportunity to master the skills of rhythm and plasticity. Dance classes help to strengthen the body and promote physical development, but most importantly, they relieve the child of the accumulated school stress. Thanks to dance lessons, you can get rid of negative emotions, as well as learn how to work in a team.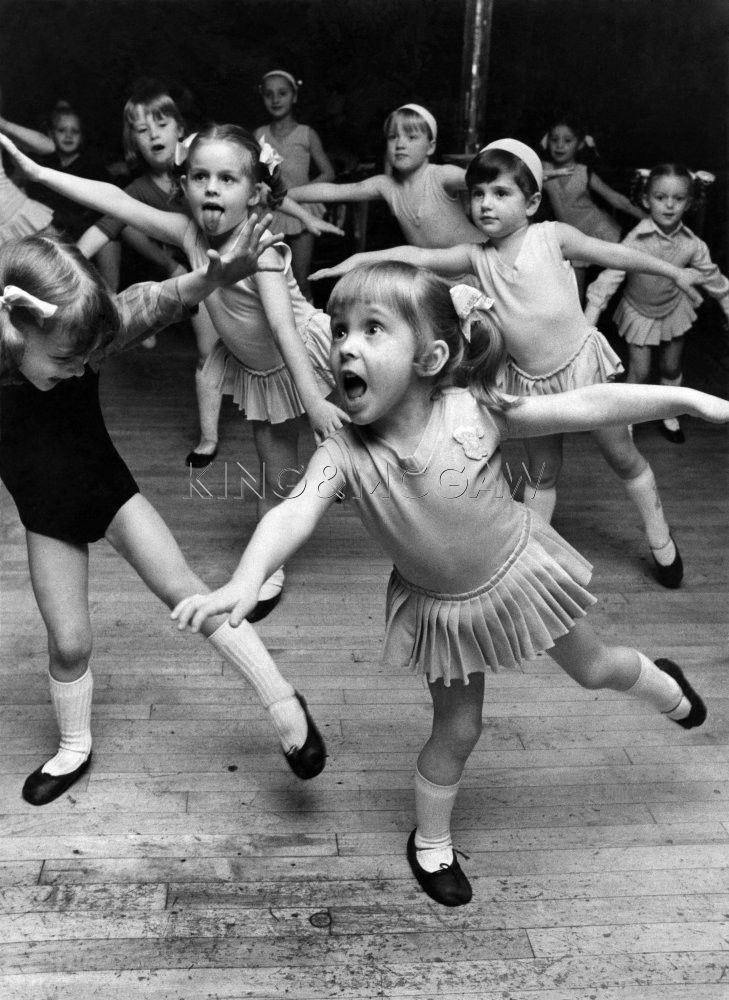 As a result, attending a dance school can transform your daughter or son not only externally, but also internally.
---
Why is dancing good for children?
When we talk about any physical activity (and dancing is no exception), we usually mean a positive effect on the body. Dancing classes really affect the development of the child, his health and the state of the body:
Correct posture is formed, gait improves;

The figure becomes slim and pumped up due to muscle strengthening;

Indicators of flexibility, endurance increase, coordination of movements improves;

The spine is strengthened along with the muscular corset, tension in the back disappears;

Stabilizes blood circulation, as well as the work of joints and blood vessels;

Proper breathing is established, due to which the exact work of the heart is maintained;

Improves the overall tone of the body.

Artel has more than 15 dance directions for children and adults.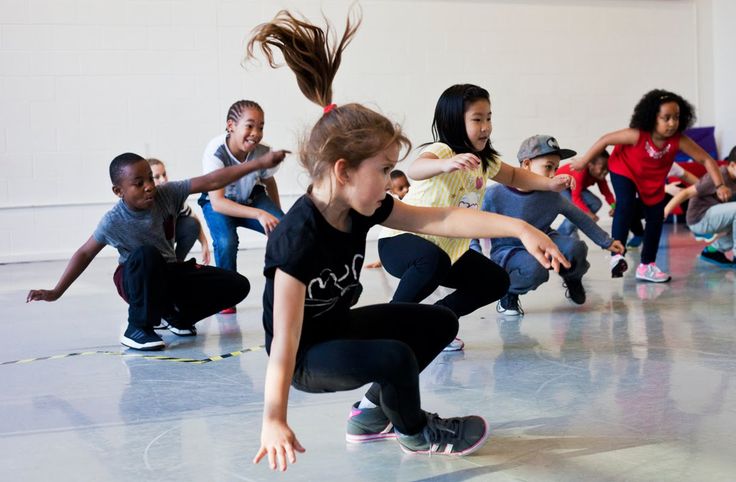 Speaking about the benefits of dancing, one cannot limit oneself to the effect of general health improvement. It is much more important that classes at the dance school have a positive impact on the psychological state of the child.

Children learn to work and communicate with their peers, they develop communication skills and learn to be truly team players.

At the same time, dancing will help develop a child's motivation for life, strengthen his self-esteem and awaken leadership qualities in him.

Children become liberated, cheerful, forget about uncertainty and fears. Young dancers learn to be patient with all sorts of failures and keep moving towards success.

Regular participation in training and competitions makes every child disciplined and purposeful.

Any dance style can reveal the potential of a child and awaken dormant talents in him. Children begin to hear and listen to music, understand it and feel the rhythmic nuances.
Dancing also has a huge impact on the formation of aesthetic taste in adolescents, since students from an early age begin to follow a neat appearance.

Basic types of dance for children
If parents decide to enroll their child in dance classes, the next question that arises is the choice of a specific direction. There are many varieties of dances, each of which has its own nuances and features. Some of the directions are more suitable for shy and romantic children, while others are more suitable for energetic little fashionistas. Therefore, when choosing dances, you should focus on the character of your daughter or son, and also take into account that special clothes may be required for performances. Moreover, some classes may take place in special shoes, which also need to be taken care of in advance.
Contemporary dances. This category includes various fashion trends that are in demand not only in Russia, but also abroad. Modern and contemporary develop acting skills in a child, add plasticity and flexibility to his body. Professional dancers in these areas often become eminent coaches abroad.

Breakdance and hip-hop. These dances came out of the modern direction, but today they are already considered classics of street style. This dance technique is in demand among boys, especially since it requires physical endurance and strength. Hip-hop and breakdance make students confident, masculine and fashionable. It is worth bringing a child to such an activity at 7-9years.

Ballet. Real dance art can become a vocation for both boys and girls at a very early age - from 4-5 years old. Ballet is the basis for many other dance styles, as it helps to instill discipline and endurance, self-control and perseverance in a child. In addition, ballet can make a world career.

Jazz funk. This direction of dance fascinates the audience through a combination of completely different movements. There is a place for smoothness and sharpness, tenderness and slight aggressiveness. Dance makes the child plastic and flexible, because there are many slips, arches and waves in it. This is a very creative direction in which there is room for interesting improvisations. Jazz funk can become a favorite dance for both girls and boys.

Variety and folk dances. This is a very large group of dances associated with active communication in the team. Such dances are almost always massive, so the child will have a great opportunity to make new friends. Another plus is that such performances are accompanied by theatrical elements, so that children can learn acting skills. Pop and folk dance direction will help the child become charismatic and get rid of shyness. It is worth giving children to such classes from the age of 4.
Ballroom dancing. This is a sports direction for working in pairs. Such dances are one of the most popular among parents, because they teach how to present themselves, develop grace, and improve communication skills. Ballroom dancing also helps with movement control and balance, and improves concentration. You can send a child to such a direction from the age of 5, but not later than 12 years.

Oriental dance. This direction is especially in demand among girls, because it helps to develop plasticity and flexibility. Oriental dances help to become feminine and graceful at any age. In addition, such exercises correct the figure, forming the press and pumping up the abdominal muscles. Giving to oriental dances is worth children in the period of 5-7 years.

Dancewear
It has already been said above that any direction in dance needs an appropriate stage attire, as well as suits for training. Sometimes you may even need additional paraphernalia.
If we are talking about bright attires for competitions, then here parents will have to prepare in advance:
Latin American dances are obligatory girls' short dresses with a puffy skirt and a spectacular cutout on the back;

Hip-hop and break-dance - wide trousers or shorts, loose T-shirts, tops and shirts;

Folk dances are bright themed costumes with national ornaments;

Ballroom dancing - classic outfit;

Ballet - white tutu for girls;

Oriental dance costume with glitter skirt and sequins.

Dancewear adds confidence and comfort to the child in the classroom, and also improves his learning progress, because it eliminates stiffness in movements. Attire for daily activities should be comfortable, durable and of high quality, while a stage costume may well be extravagant and layered.

Benefits of dancing for children
Dance classes bring a lot of benefits to children. Dancing to the music, the kids not only have fun and get a charge of positive emotions, but also develop harmoniously and diversified. We will talk with you today about the benefits of dancing classes for preschoolers, and at what age you can send your child to dance lessons.
Physical development of children through dance
Children who regularly attend classes at the dance school enjoy good health. Properly selected physical activity and activity in the classroom contribute to:
Strengthening of all muscle groups;
Formation of correct posture;
Development of endurance;
Improving the functioning of the heart and lungs, strengthening blood vessels;
Development of coordination of movements, "muscle memory";
Development of flexibility and plasticity;
Development of dexterity and speed of reaction.
The correct execution of dance movements requires school and considerable physical effort, but, unlike sports, dance lessons are practically not traumatic and have no contraindications.
Intellectual development of children
It may seem that active activities have little effect on the intellectual development of children. But this is absolutely not true! Learning movements and their combinations perfectly trains the memory of preschoolers, and the need to constantly monitor the music, the teacher and comrades in the lesson perfectly develops attention. Lessons at the dance school form spatial thinking, the baby quickly learns to perceive the concepts of "top", "bottom", "right", "left", "side", "in the middle", "above", "under", "before", " for" and so on. To transform into the image necessary for the dance, the child actively uses the imagination. In general, intelligence is the ability to adapt to new conditions and learn quickly.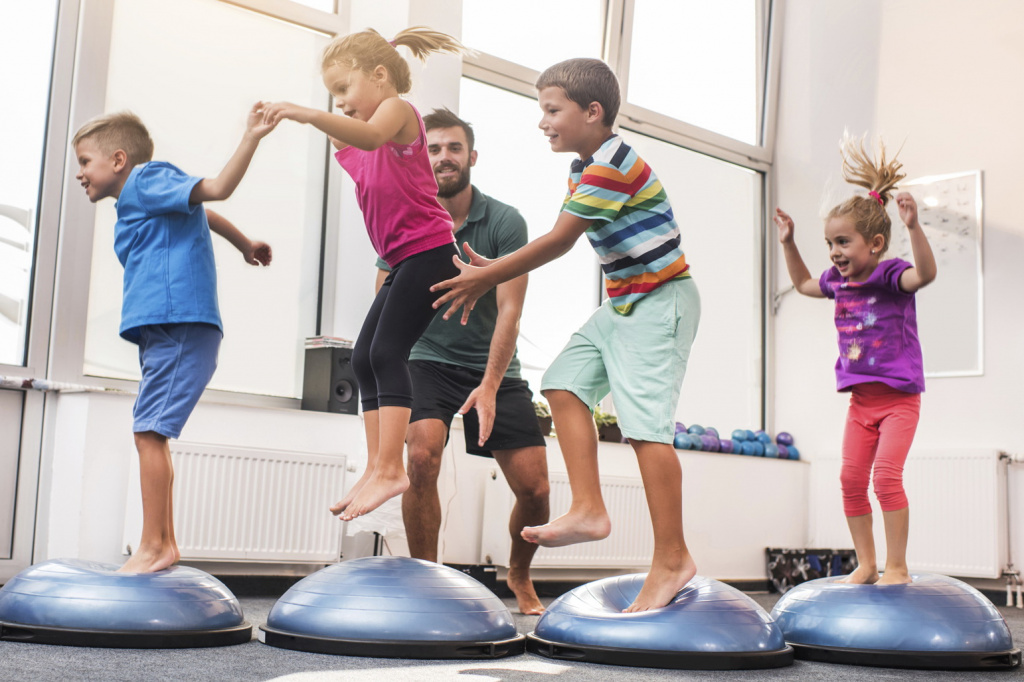 In the classroom, children not only perform pre-prepared dances, but also often improvise. Knowing himself and the possibilities of his body, the baby creates a fundamental basis for new discoveries.
Artistic and aesthetic development at the dance school
Dancing instills in preschoolers a love of art, a sense of beauty, and also opens up a new way of perceiving the world through music and movement. The variety of forms of conveying feelings is formed in the dance school due to immersion in various images. With the help of plasticity and artistic movement, children learn to express their creative ideas, moods, and thoughts. Toddlers also develop an ear for music and a sense of rhythm. Dance lessons undoubtedly contribute to the artistic and aesthetic development of preschool children.
The unity of movements and music is a special way of perceiving the world, which opens up before the baby during dancing and stays with him for life.
Development of personal qualities
Listening to music makes a great contribution to the development of a child's personality, including his emotional sphere, because it contains a lot of experiences, emotions, feelings, events.
Thanks to dancing, children recognize themselves, orient themselves well in their inner world. In addition, babies develop such qualities as:
Artistry;
Creativity;
Public speaking skills;
Activity;
Self-confidence;
Self-monitoring;
Discipline;
Purposefulness;
Perseverance.
We can say that this is a whole school of life.
Development of communication skills
Dance lessons help children improve their communication skills. Kids usually easily make new acquaintances, because the atmosphere that reigns in the dance school encourages close emotional communication. Even shy and unsociable children are liberated and quickly join the team. Basically, dancing is a teamwork, so preschoolers develop a sense of trust in others, as well as develop skills for interacting with other people, the ability to find a common language with peers in the classroom. In choreography lessons, children are taught to express their emotions through facial expressions and gestures, and this greatly helps them to better understand how other people feel.
At what age can dance lessons start?
Every parent wants his baby to develop actively and fully, therefore, almost from the very birth of the baby, he thinks about which circle to send the child to, which will better prepare him for school. Most sections enroll children over 4 years old. But dancing is exactly the kind of activity that is suitable for kids from 2-3 years old. This is due to the level of physical development of children of this age and their needs. At 2 years old, children usually love everything that has to do with movement. They can run, jump, overcome obstacles almost without stopping. As the vestibular apparatus develops, the ability to maintain balance develops. By the age of 3, movements become more precise and coordinated, and the reaction rate increases. From the age of 4-5, preschoolers have access to complex motor skills that require good physical fitness, dexterity, flexibility and responsiveness. Of course, preschool children, in most cases, cannot master complex choreography and achieve high results.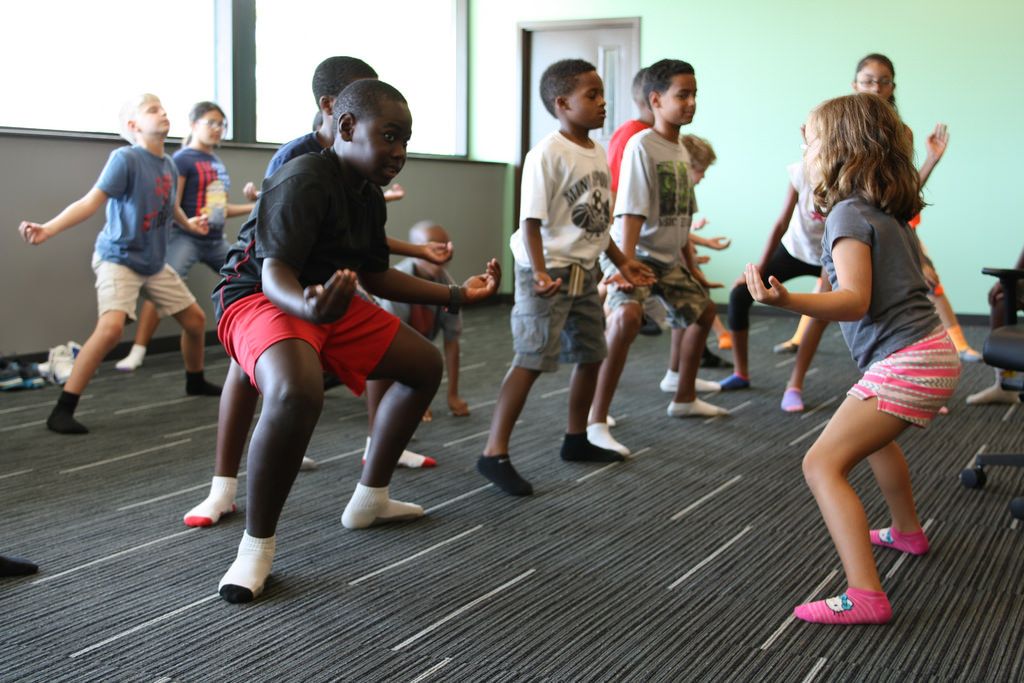 But dancing classes under the guidance of a professional and attentive teacher will allow the kid to express himself and fully satisfy his need to be in motion, as well as prepare the basis for future victories. To accurately determine whether the baby is ready for dance classes, you can ask yourself the following questions:
How does the child prefer to spend their free time? Does he like active or quiet games?
How does the baby tolerate physical activity?
Will he be able to listen to the teacher of the school and fulfill his requirements?
And most importantly: does the child like to dance? To find out, you can simply watch the baby or invite him to dance with you.
Toddlers 2-4 years old, along with older preschoolers, can be safely sent to dance lessons, since active physical development takes place at this stage, but you should always take into account the individual characteristics of the child.
Conclusions
When parents are faced with the choice of which section or circle to send their baby to, many choose the dance school. And this is exactly what children of early and preschool age need. Dance classes make a great contribution to the physical, intellectual, personal, social and aesthetic development of the child. Children involved in dancing develop self-control skills, the ability to work in a team and cooperate with peers, and listen to the teacher. Going to school for lessons, the child will be psychologically prepared for new conditions for him.
Conclusion
In the Montessori club "Sozvezdie" dance classes are held for boys and girls from 2 to 7 years old. Pupils of the younger group learn to work harmoniously in a team and master the lessons of the simplest movements. Senior dancers learn more complex compositions, get acquainted with such expressive means as plasticity, pantomime and facial expressions. In addition to artistic moments, we pay great attention to the development of general physical fitness, stimulate coordination of movements, flexibility and endurance.