Get lucky how to dance
Mix Analysis: Get Lucky - Daft Punk
Written by : Thomas Bangalter, Guy-Manuel de Homem-Cristo,Pharrell Williams, Nile Rodgers
Produced by : Daft Punk
Recorded by : Alana Da Fonseca, Florian Lagatta, Mick Guzauski Peter Franco Phil Joly, at Electric Lady studio
Mixed by : Mick Guzauski at Conway Studios
Mastered by : Bob Ludwig at Gateway Mastering
Spotify link : play.spotify.com/album/2ePFIvZKMe8zefATp...&utm_medium=open
iTunes link : itunes.apple.com/album/get-lucky-radio-edit-feat./id636967993
Intro
The entire Daft Punk album made quite a stir because of the deliberate choice to buck many of the trends in modern dance music. In addition to being a massive hit, Get Lucky is a very interesting song to study from a mix perspective.
Their attention to detail leaves no doubt that every element of this mix was carefully chosen and executed. If you can avoid dancing along for a few minutes you'll find some unique sonic choices that support this extremely unique (by today's standards that is) take on dance music.
Instrumentation:
This song has a very static arrangement, the majority of this tune contains the same core group of instruments which are predominately analog sources:
Bass
Drums
Claps
Guitar
Piano
Rhodes
Wurlitzer
Vocals
Drum Machine
Vocoder
Synth String Pad
Synth Lead
Panning:
The panning compared to many pop/dance tunes is very narrow, sitting many elements on top of each other near the center of the soundstage. Imagine 9:00-3:00 on a clock, here's where all the elements are placed:
Bass - 12:00
Drums - 11:30-12:30 very centered, you can occasionally hear the hi hat open a little to the right
Claps - 9:00 and 3:00 these are the widest elements, one set hard left and one set hard right
Guitar - 12:00 keeping the rhythm section centered and Niles' brilliant funk guitar up front
Piano - 10:30-1:30 the grand piano is fairly wide, the high side is on the right and the low side is on the left
Rhodes - 1:30
Wurlitzer - 10:30
Vocals - the verse starts off with a single vocal at 12:00, doubles split to 10:00 and 2:00 in the prechorus and then closes in to 11:30 and 12:30 for the chorus.

Drum Machine - 12:00
Vocoder - 12:00
Synth String Pad - 12:00
Synth Lead - auto-panning from 10:00-2:00
Reverb
It sounds like there is a nice soft plate reverb with a decay time probably just above 2 seconds or so, it's easily heard on the snare, claps, vocals. The bass and guitar are kept very dry. There's also a dotted 1/8th note delay on the vocals that increases on the chorus and is panned out slightly to the right and left.
EQ
What EQ? Everything sounds natural and organic, the only thing that is slightly hyped is the low end of the bass which is the driving force of this song. After reading a few articles about the making of this album I'm not surprised by this approach.
Dynamics
Unlike every tune on the radio, all the compression done to this song is very imperceivable - transparent and natural is the vibe. The song top to bottom never has much of a dynamic build, subtle changes in the arrangement account for all the dynamics in this song, again nothing drastic.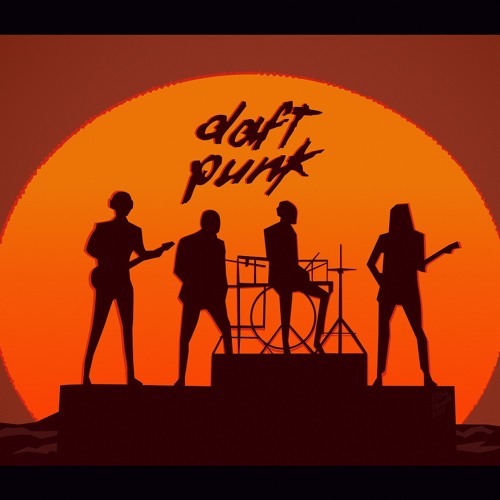 Overall
There is a nice and deliberate softness to the whole song that lets it just ride along. It's a very pleasant feeling that doesn't leave your ears stressed out and just allows you to enjoy the funky disco feel of yesteryear modernized only by its precision. The mix serves up a super clear picture of the most important pieces of the mix: Vocal, Bass, Guitar, Drums and then blends all the keyboards into one funky bed supporting those key elements.
Your Turn
What do you hear? From a sonic perspective what do you think about this song? What can you take from a song like this and apply to your mixes?
Mix Analysis by Ben Lindell
Get Lucky by Daft Punk
The first single from Daft Punk's fourth studio album Random Access Memories features American rapper and record producer Pharrell Williams on vocals and studio legend Nile Rodgers of disco pioneers Chic on guitar. Speaking to Rolling Stone about his work on the French duo's record, Nile Rodgers said: "About a year ago, I get a knock on the door - first a virtual one and then a real knock - from Guy-Manuel and Thomas.
The collaboration felt so unbelievably natural that it made me realise that I need to be in the studio with people. I love partnering with people. And then from that moment, a windfall of recording started happening. I just started going in with whomever I could."
The Random Access Memories official website features a video series called The Collaborators. Speaking on one of the clips, Pharrell explained that he originally met with the Daft Punk duo during a Madonna party. He offered his services and availability for the project, adding sarcastically, "If you just want me to play a tambourine, I'll do it."
Once Pharrell had met up in Paris with the French pair, he showed them some of his own material he had been working on that coincidentally was inspired by Rodgers, unaware they had already recorded a track featuring the Chic founder member. Pharrell said, "It's crazy, because, you know, [we're] on two sides of the Atlantic, [and] we're in the same place.
" It was in these sessions in Paris that the American rapper-producer laid down the vocals for this song.
The song broke Spotify streaming records on the day of its release. It achieved the highest number of streams on the Swedish online music site in 24 hours in both the UK and US. British band Bastille's single "Pompeii" previously held the record in the UK and Macklemore and Ryan Lewis' track "Thrift Shop" in the US.
This was Daft Punk's first UK #1 single. The French duo's previous best was 2000's "One More Time," which peaked at #2.
This was the first non-charity or Christmas single to sell in excess of 150,000 copies for two weeks running in the UK since Pop Idol finalists Will Young and Gareth Gates did so with their debut singles within weeks of each other in early 2002.
This song is a prime example of Daft Punk's move away from pure House to more of a funk-style in the album Random Access Memories, following a popular song structure (verse, chorus, middle 8, etc.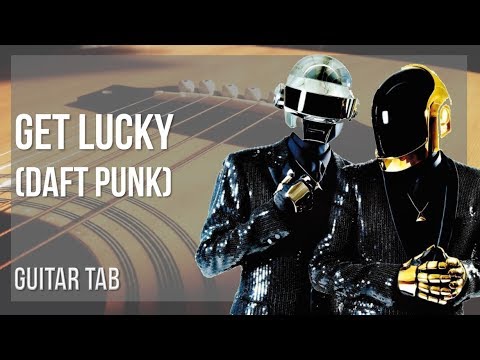 ) rather than the typical EDM structure (intro, build-up, drop, breakdown, drop). It features Nile Rodgers of '70s Funk band, Chic, and lends itself far more to their music than that of Daft Punk; the typical Daft Punk sound only coming in at 3:27 (or 2:21 on the radio edit) with the characteristic processed vocals. It is for this reason that a particular London Times writer hailed Daft Punk's comeback as a move to 'Dad Punk,' turning the clocks back to the '70s and losing their hold on their avant-garde reputation. Despite this, "Get Lucky" managed to break the record for the highest number of plays on the day of its release on Spotify.
When talking about his collaboration with Daft Punk in The Collaborators album, Pharrell Williams refers to the duo as "the robots," often talking about them as though they had come from another planet, yet still able to write "human" music. In their first meet-up, according to Pharrell, when asked what he had been working on he replied that he was "in a Nile Rodgers place" at the time.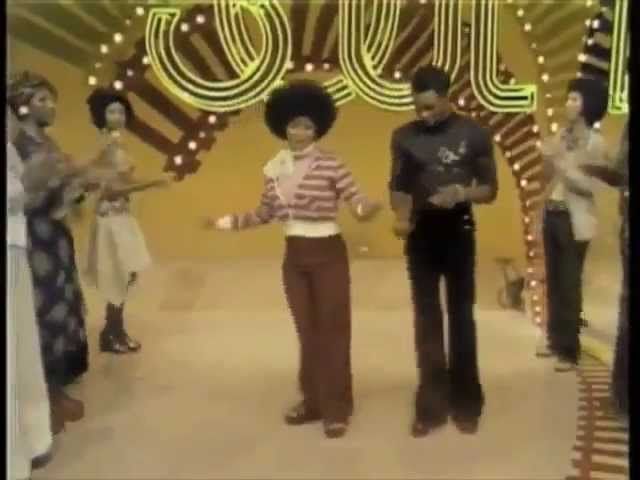 Amazingly, the duo looked at each other and showed him a clip they had already recorded of Nile Rodgers previously playing riff for them to use.
Children of the '80s will fondly remember "Get Lucky" as the title to the popular Loverboy album featuring the song "Working For The Weekend." They will surely wax nostalgic over the memorable album cover, and may find themselves telling their Daft Punk-loving kids about the days of hairspray and MTV.
Speaking about the song in Rolling Stone, Pharrell Williams said: "I was trying to slice a really good moment and keep it on repeat. 'Up all night to get lucky' means you don't want the night to end. You want that golden moment on repeat, like the music repeats."
When Daft Punk played Nile Rodgers their original recording of this song, he asked them to remove all instruments except drums. Then the American musician plugged in his 1959 Fender Stratocaster and went in search of a groove.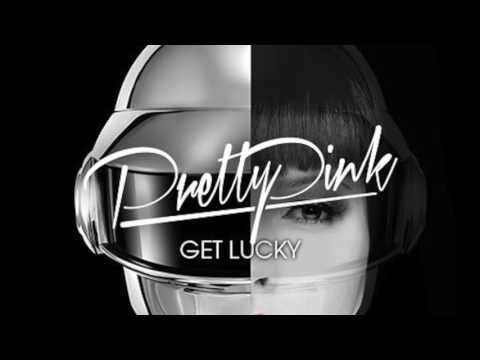 "In my way of composing, of feeling if something is grooving, it's got to hit me in my soul," Rodgers explained to UK newspaper The Daily Telegraph . "It doesn't have to be overly intellectual or some complicated thing, it just has to be cool. I can't explain it but I know it when I arrive there."
"The Daft Punk record is a perfect example," he continued, "because whatever was on the track was inspirational but it wasn't doing that thing."
Rodgers experimented with different guitar lines until he saw, "both guys smiling. Then I thought, 'OK, I'm there.'" So pleased were the Daft Punk duo with Rodgers's contribution, that he ended up on two more songs on Random Access Memories.
Spin magazine named this as their Best Song of 2013 stating that "the retro-future clufu (no, not us either!) has defeated all comers."
Pharrell Williams was involved on two of 2013's landmark songs: this one and "Blurred Lines." Speaking to GQ after being named Hitmaker of the Year by the magazine, Williams said that the success of his tracks with Daft Punk and Robin Thicke were down to people wanting to escape from all the bad things in the world.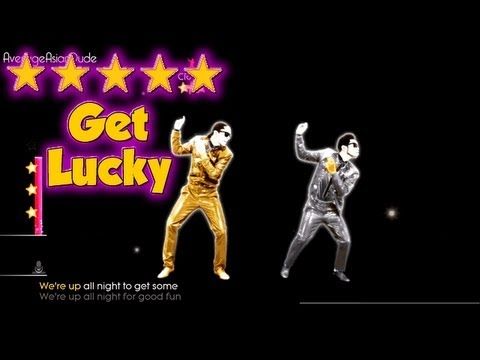 "Both songs are for people who need a break," he said. "There's a lot of f---ed-up travesty in the world. Sometimes you just need a Hallmark card. Sometimes you just need to shake your ass."
This won for Best Pop Duo/Group Performance and for Record Of The Year at the 2014 Grammy Awards. Daft Punk was on hand to accept the award, but Pharrell Williams spoke on their behalf - "France is really proud of these guys right now," he said.
Earlier in the ceremony, Daft Punk, Pharrell, Nile Rodgers and Stevie Wonder performed the song, mixing in bits of Chic's "Le Freak," Wonder's "Another Star," and Daft Punk's "Harder, Better, Faster, Stronger."
"Weird Al" Yankovic spoofed this song as part of his "NOW That's What I Call Polka!" medley on his 2014 album, Mandatory Fun.
Nile Rodgers recalled to Q magazine: "We were in the same studio we did the first Chic single. They (Daft Punk) went, 'How did you make Chic records?' So I taught them the technique.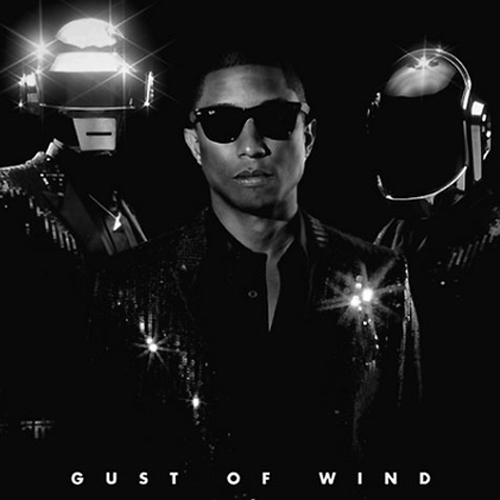 We came up with 'Get Lucky,' then 'Lose Yourself to Dance' and 'Give Life Back to Music' in minutes. All three songs were finished in one day."
Daft Punk did not foresee this song's success as they released "Get Lucky" as the first single from Random Access Memories just to set up "Lose Yourself to Dance" as the expected big hit. "Oops," Nile Rodgers said with a laugh as he reflected on what happened during a 2017 SXSW keynote address. "'Get Lucky' wound up being absolutely massive, and as terrific as 'Lose Yourself to Dance' was, it just didn't have that thing that 'Get Lucky' had - that thing that spoke to the souls of a million strangers."
Halestorm transformed this song into a rocker on their 2013 cover.
"Fly: The Dance of Freedom" – everyone dances… even criminals
The premiere of the German film "Fly: The Dance of Freedom" (Fly) took place back in 2021, but it reached our open spaces only this fall. And right now it's one of the best things to go to the movies.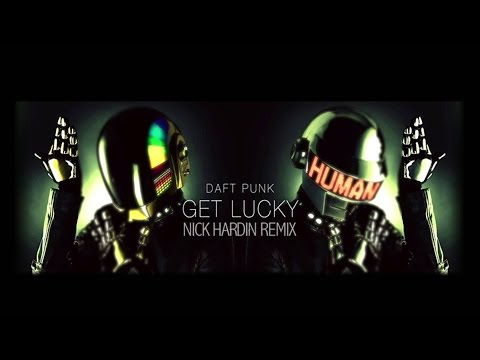 Even taking into account the frankly hacky scenario.
Dancing is a second chance
Participants of an experimental rehabilitation program are in the center of the plot. In the past, each of them committed some kind of crime, and as a corrective measure - due to their dancing abilities - they were offered participation in a team led by the former champion Ava ( Yasmin Tabatabay ).
She tries to find an individual approach to each of the guilty talents and turn the disparate group into a real team - and if she's lucky, even into a street theater troupe.
Dancing is emotion
The script in Fly: A Dance of Freedom is only needed to justify the transition from one dance number to another. Dancing here replaces internal monologues - one of the heroines figuratively struggles with her demons, dancing in a solitary cell filled with water. Instead of key dialogues - guess what? That's right, dancing!
And this approach works surprisingly well.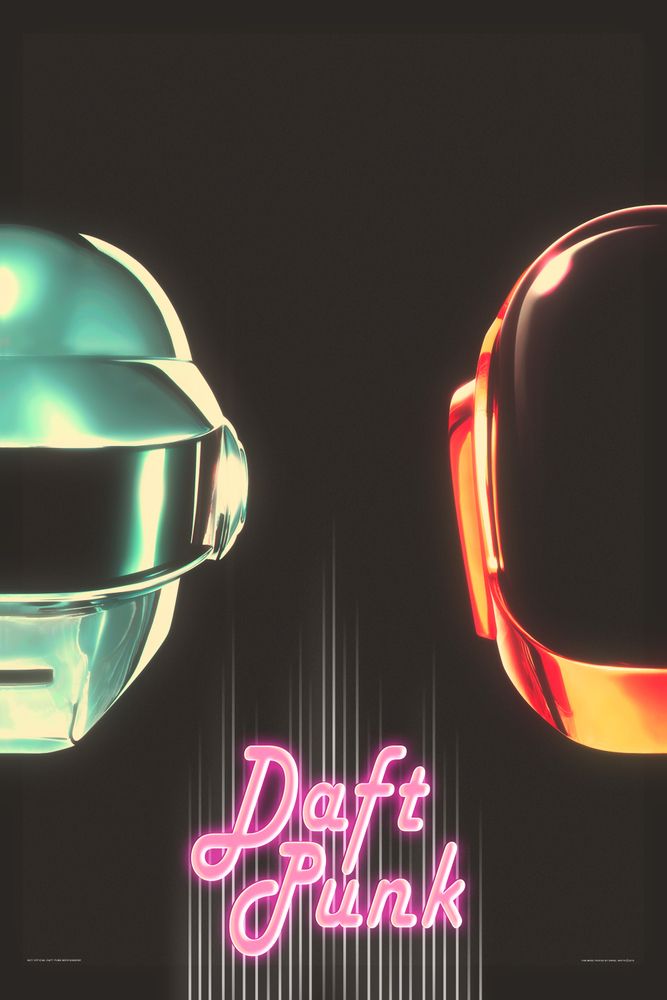 What are the words, because we all know very well a) why they watch such a movie b) what attempts to balance a good story with dance numbers lead to. Here, the creators are not trying to deceive anyone. And the well-staged dances themselves evoke a lot of emotions. By the way, among the choreographers, street art fans will be happy to see familiar faces (for example, Pac-Man, whom many remember from the America's Best Dance Crew show and the Step Up series).
Dancing is freedom
One of the key themes of the film was freedom. No wonder the director of Katya von Garnier unambiguously opposes this conclusion to physical and emotional. Dancing, the hero is thrown off the shackles. The shackles of public opinion. Chains of own experiences. Chains of the past and the future. Moreover, the style of dance does not matter at all - here they are represented by a whole scattering: from hip-hop and breakdance to contemporary - or where the heroes have to dance.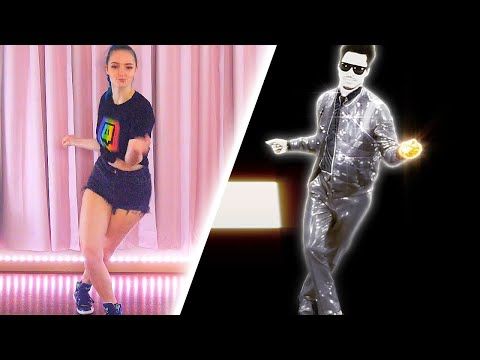 After all, the most important thing is the movement, and what the dancer puts into it. It's about freedom of expression too.
Dancing is love
What's a dance film without a love story?! Here it is also available. And it is broadcast - pam-pam - through dancing! The most beautiful episodes of the tape "Fly: Dance of Freedom" are the paired numbers of Becks ( Svenya Jung ) and Jay ( Ben Wickert ). They dance almost naked under the autumn leaves, dance among the Berlin fountains, not afraid to get wet through. And it will have to be repeated, but: it conveys much more emotions than simple words that would be typical for such plots. The only negative here is that the actors have no chemistry between dances at all.
"Fly: Dance of Freedom" can be safely recommended to all dance fans - there are really a lot of dance numbers here and most of them are staged at the highest world level. It's nice to look at, and there will be something to inspire.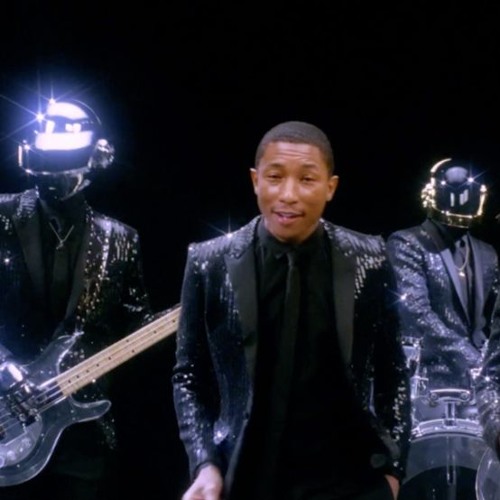 For other viewers, the picture may seem unconvincing - the script is too superficial, there is little acting, and the integrity of everything that happens can raise objectively fair questions. In other words, dance films have long been a separate genre with their own rules and loyal fans, and Fly is not trying to change this.
Trailer:
---
Fly: Freedom Dance opens October 6th.
Did you like the material? Share with friends:
Number of views: 147
Tagged PROview
Roman Kovalev
[email protected]
ru
"People are afraid of us disabled people." The story of a woman from Tyumen who dances in a wheelchair
Society
Elizaveta Kogan
December 29, 2020, 17:40
At 30, put on a dress for the first time in your life, and a year later enter the reserve of the Russian wheelchair dancing team? Made. Travel around several countries on a yacht, talking about the superpowers of those who are considered "people with disabilities"? Ready. Organize events for the disabled yourself? Performed. Here is story Anna Mirkina - a girl who dances.
Got into a carriage for the sake of art
— The desire to dance appeared when I put metal in my spine. I began to walk more evenly, my back straightened. For the first time I was able to wear a dress. I was invited to dance back in 2014, before the operation on the spine, but I decided only at the age of 30, in January 2019, and came to the Tyumen club "Olimp".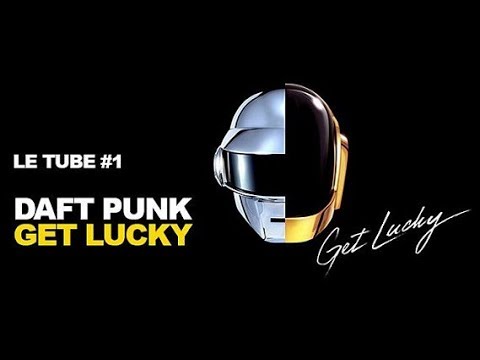 In general, I thought that due to physical features I would not be able to dance. My disability is congenital, I have been limping since childhood. Despite this, at the age of four, my mother signed up for dancing. I still remember how much I was embarrassed by lameness, I even told my mother that I didn't want to continue exercising.
- Now I think the attitude to dancing would be different if in childhood they put me in a wheelchair and said: "Here is your instrument. Yes, you are lame in life, but in dancing you don't have to portray what you can't." And when I got a stroller and a partner, I saw: only what I can do is required of me. Fortunately, now in the Tyumen club "Olimp" a children's direction of wheelchair dancing is also developing. Someone from childhood will be more lucky than me!
- Came to dance with a partner at about the same time. Maxim, a "standing" healthy guy, once talked with wheelchair basketball players, this prompted him to come to such a specific sport.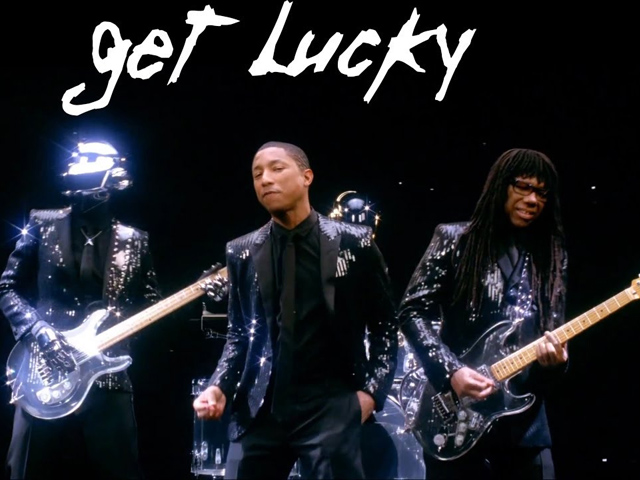 Moreover, he, like our other "standing" partners, is a professional dancer and choreographer.
Partners create all the choreography for the couple so that the movements can be performed with a wheelchair and be on time. For example, a "standing" partner performs revolutions in a second, but this is not possible on a wheelchair, the dimensions and turning radius interfere.
- Wheelchair dancing is a difficult sport that requires high precision. Many positions, big load on the back. My task in dance is to instantly catch the direction that the partner sets in order to create the integrity of the couple. In a pair, a man always leads, even if he is "sedentary". Because of this, couples with "standing" dancers are less profitable: the girls have to turn the stroller and feel the partner, all at the same time.
- A year later, she became a candidate for master of sports. Our couple entered the reserve of the national team. Now many tournaments have been postponed or gone online: participants upload dance videos for jury evaluation.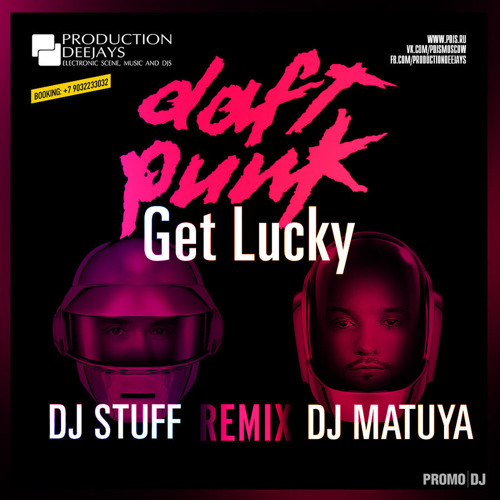 When the quarantine ends, we will be able to travel to international competitions in other countries. Despite the achievements, I perceive dancing as my favorite developing hobby, I continue to study.
Raise the "Sails of the Spirit"!
— Last year was remembered for the international inclusive social project for the disabled "Sails of the Spirit". Initially, the project was aimed at sailing, but has grown into a whole movement with followers in different countries. We traveled on a yacht between countries and talked about extrability - the superpowers of disabled people.
- The very word "disabled" hints at limited opportunities. But if a person has some abilities that are not developed, they are compensated by others, improved ones. For example, the blind are more sensitive to the surrounding space. They have excellent hearing and developed tactility: there are many good musicians and massage therapists among them. Deaf people are more charismatic - they often become silent theater actors.
And people like me, with a musculoskeletal disability, are usually more stubborn compared to ordinary people, can patiently do monotonous work for hours.
- If a healthy person interacts with such invalids, he notices how their extrabilities manifest themselves and begins to adopt superpowers. Therefore, the concept of extrability is aimed at changing the world: the integration of healthy and disabled people gives rise to new products, businesses, professions. Within such unions, boundaries are erased, attitudes towards life change.
Get back on your feet
- If technology had been developed in my childhood, as it is now, then with this diagnosis I would have been operated on at the age of one year - and that's it, most of the problems would not have arisen. But the Tyumen Center for Neurosurgery opened recently, and then, thirty years ago, the doctors refused to take me, advised me to go to Moscow. The parents did not dare. They put everything they could into my health.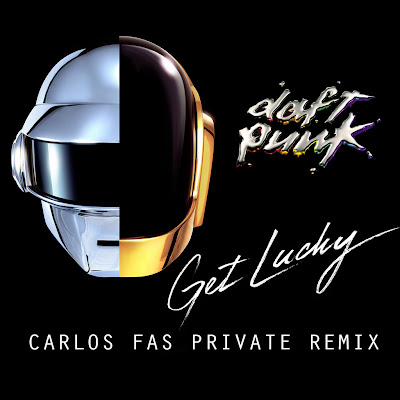 But at 22, I lost both my father and mother. They passed away one by one, my mother was dying before my eyes hard and for a long time. I was left alone with problems, illness. And over the years, health continued to deteriorate. I realized: I have a few years left to do it. Up to 30 people easily recover from injuries and surgeries, and I had to break the bones and put them back in the right place. And now you can do it in our neurosurgical center.
The key operation took place on July 31, 2013 at the Federal Center for Neurosurgery in Tyumen. From the first days of the center's work, I was there, preparing for a long time. The operation was the beginning of a new stage in life. Walking became easier the next day. I started walking long distances, even the calves on my legs grew a little - before that there were completely bare bones. She began to play sports - athletics, tennis in wheelchairs. And I realized that in life there was not enough sports in the company of other people instead of boring physical therapy
- Had 13 surgeries in total.
When I was a teenager, I was afraid: then there was a different anesthesia, I was leaving it for three days, everything doubled and swam in my eyes. And now it's only eight o'clock - and you're fine. Extensive experience in operations helps to set yourself up right on the threshold of the clinic, so the latter were easy. I know that I can go through this, and if so, then there is nothing to feel sorry for myself. I go to operations with an open heart, I trust the doctor and space.
- The main stage of operations has now ended. Now I am engaged in health through sports, yoga and proper nutrition: my young man helps with this, whom, ironically, I met in the hospital. Together we take care of health, good nutrition, drink vitamins and nutrients. With him, I was convinced that health, happiness and beauty, first of all, come from within.
Don't be afraid to ask a disabled person
— People don't know how to interact with disabled people, they are afraid of us.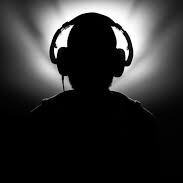 They probably think that if something is wrong with a person, then his life is complete destruction. Often on the street they ask personal questions or regret. They ask with whom I live - alone or with my parents, whether I am married. They give advice: I learned a lot about traditional medicine through people on the street. For example, grandmothers advise steaming a birch and lying in a bath with it. I think where I am with my operations, there, it turns out, as it should be. But this, of course, is a joke. I really appreciate such impulses to help.
- Sometimes guys pester on the street, asking for a phone number. You are tormented to get rid of such people. But I think this is not only a problem for the disabled, everyone is pestered. Usually I do this: I give the phone so that they are already behind, and when they call, I hang up and send it to the black list.
- There are problems of interaction even between disabled people with different diseases. That is why inclusive projects like Sails of the Spirit are so important.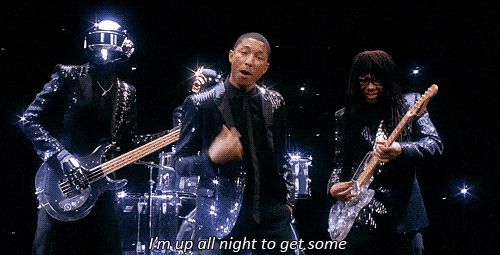 They allow people who do not come into contact in ordinary life to meet and establish contact. People are taught not to be afraid of the disabled, they show that we have the same life, but with some peculiarities.
Often want to help when getting out of a taxi or public transport. They don't understand, since I move on crutches, then the arm is an extension of the leg. If I just give my hand and try to pull it out, I can fall. Don't be afraid to ask. If a disabled person needs help, he will gladly explain what needs to be done. Without clarification, you risk not helping, but rather harming a person.
- Disabled people are closed, it is not easy for them to do something new. I see this when I watch people who come to us. And I remember myself. Before starting work with the organizers, she herself was like that. And now I like that I can learn new skills, do something useful for society and the world. Whatever you are, you can always find your way.
Uncomfortable on the site? Read the most interesting in Telegram and the most useful in Yandex Zen.
Latest news
In Tyumen, 19 mobilized people got married before being sent to the service
They were congratulated by their comrades.
#mobilization
#SVO
#TVVIKU
#wedding
#ZAGS
#Tyumen
#Tyumen news
Vsluh.ru
November 3, 07:32
Rain and snow are predicted for the holiday weekend in Tyumen.
Weather forecast for the coming days.
#weather
#nature
#holidays
#weekends
#Tyumen
#Tyumen news
Vsluh.ru
November 3, 06:55
While you were sleeping: a return to the grain deal, the date of the introduction of the Russian oil price ceiling and the prospects for Turkish TVs
Briefly - about the main thing.
#news of Russia
#world
#events
Vsluh.ru
November 3, 06:03
People's signs: the day turned out to be clear - the cold will come soon
In Rus', they noticed that from Hilarion's day it begins to sweep up the powder.