Describe how dancing can be done as an aerobic exercise
Why Dancing Is The Best Form Of Exercise
We all know that exercise is important for many reasons–it reduces weight, improves muscle strength and definition, strengthens joints, lowers blood pressure, and helps with many other physical and health issues. And, everyone should exercise, right? But, does getting on a treadmill or going to a gym fill you with the same dread as getting a root canal? If so, consider dancing! Dancing is one of the best forms of exercise there is.
Dancing is an exercise that engages the entire body as well as the mind. Learning and remembering choreography keeps your brain active while constant movement addresses your heart, circulation, balance, muscles and joints. Dancing kills calories, and it is fun to boot! It's great exercise for both men and women. So, if you need to add a shot of energy into your workouts, and you're looking for a fresh, different and fun way to exercise, you need to start dancing!
Benefits of Dancing
Dancing has so many benefits for both your health and mind that it's difficult to mention them all.
We've put together some we consider to be at the top of the list for your health and general well-being.
Health Benefits of Dancing
As we mentioned earlier, there are a lot of health benefits to dancing for exercise. Here are just a few:
Dancing provides aerobic and anaerobic exercise
As the best form of exercise, dancing gives you both aerobic and anaerobic fitness. With running, you may only target your aerobic. With resistance training, you may only get anaerobic. Both types are very important and our bodies need a combination of the two for maximum health. In dance, you achieve aerobic exercise by moving, jumping, and twirling. The anaerobic type of exercise comes when you hold positions like squatting and balancing. No matter the dance–whether it is tango, rumba, cha-cha, or waltz–you get both aerobic and anaerobic benefits. There are an infinite number of possibilities to getting a complete workout through dance.
Dancing Improves flexibility
Dancing stretches your body in ways that other forms of exercise don't.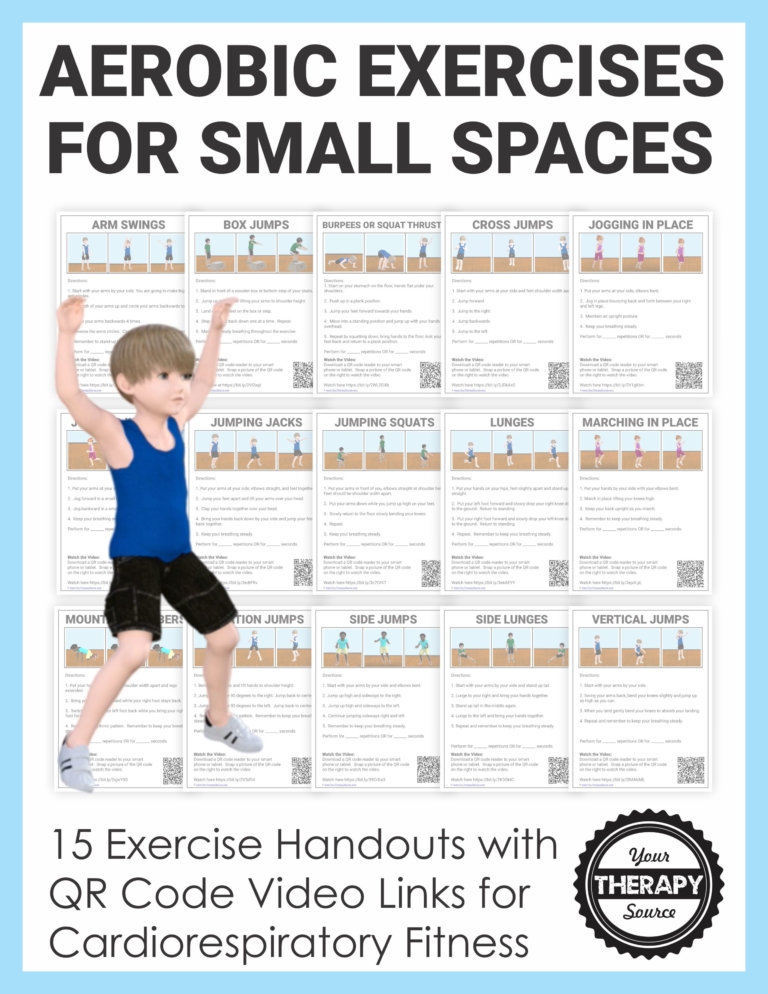 Improved flexibility is great for your body's physical health. It reduces the probability of injury in a fall or sprain and it speeds up the time it takes for your muscles to heal after a workout. Flexibility helps with joint pain and pain from past injuries. Everyone can benefit from becoming more flexible!
Dancing Strengthens Upper and Lower Body
While you may not see the same muscle development with dance as with weight lifting, you still experience total body strengthening with dance. Many dance styles require lifting, leaping, and twirling that require a muscular drive that builds over time. Dances like the paso doble, merengue, cha-cha, and swing are great examples of moving that requires upper and lower body strength.
Dancing Kills Calories
Simply by moving to the music, whether salsa dancing, ballroom dancing, or doing two-step, dance exercise offers an easy and fun way to burn calories. A half hour of dancing can burn between 200 and 400 calories! And it's so much more enjoyable than the treadmill!
Dancing Builds Stronger Bones
There is no question that dancing for exercise can help protect and improve your bone density.
Dancing helps prevent bone problems like osteoporosis by allowing more calcium to be absorbed into the body's bones.
Dancing Improves Heart, Blood and Circulation
Dancing exercise gives you a strong heart, while it also controls cholesterol and sugar levels in the blood. It's excellent for reducing stress, which in turn helps lower high blood pressure. Dancing for 20 minutes, just 3 times a week can drastically improve your heart health. When you use dance as exercise regularly, you improve your heart health and reduce your risk of cardiovascular disease.
General Well-Being Benefits of Dance
Dancing for exercise doesn't only positively impact your physical health, it also has benefits that improve your general well-being. Here are just a few:
Dancing Promotes A Healthier Mind
When you dance for exercise on a regular basis, you can reduce mental tension and stress because you stimulate happiness endorphins in the brain that alleviate worries and concerns.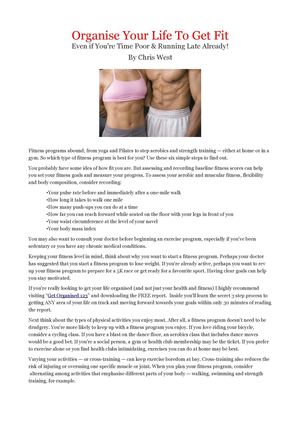 Additionally, dance improves your memory because it forces you to recall steps, patterns, and elaborate routines. All of these offer a mental workout for the mind. So, what can be a better benefit than that?!
Music to Inspire
Music is an important part of moving. Almost every person in the gym or outside running and walking is wearing headphones in their ears. The beat of a song can keep you motivated to move your body. Fitness classes always use music to get people to keep moving. So, it's no surprise that dancing to music does that in aces! Hearing a beat and melody makes you want to get up and move. In a fitness class or when running, the beat stays the same and becomes very boring. However, with dance, music can change from slow to fast to pauses, and change quickly. You have to keep up the pace! You can choose from endless music when looking for something to dance to, so you never get bored.
Dancing is Full of Variety
There are many different kinds of dances, so there is an endless supply of dance moves.
This means that (we'll say it again) it's difficult to get bored. You can do formal dance moves such as foxtrot, waltz, rumba, merengue, and paso doble or ballet just to name a few. Or, maybe you are more interested in modern-style dances like hip-hop and jazz moves. You have so many options when dancing. Dancing for exercise is never boring!
Dance is Good Form of Socialization
Whether you are a gregarious type or more of an introvert, dance is a great way to improve your social skills. Dancing can make you more self-confident by practicing and getting better at it. And, there are many social opportunities available when you dance such as classes, group activities, and dance clubs. And, it is so much fun! (Did we say that before?)
Dance At Home (or Anywhere)
Dancing for exercise can be done anywhere you have a little space. Actually, you don't even have to leave your house to engage in dancing exercise. There are many DVDs available as well as online videos that lead you through routines and dances that you can do at home.
You don't need special equipment like weights, benches, or machines to get the exercise done when you dance. And, dancing in the privacy of your own home may provide you with a place to practice without being self-conscious and fearful of making mistakes in front of others.
Go Ahead and Get Started With Dance Classes or Lessons!
Have we convinced you that dancing is the best form of exercise to improve your physical health and general mind-body well-being? Don't wait to get started! For information on our dance classes, call us today at (919) 872-0111! Dancing exercise can truly change your life!
Aerobic Dance | List of High Impact Articles | PPts | Journals
GET THE APP
Dersleri yüzünden oldukça stresli bir ruh haline sikiş hikayeleri bürünüp özel matematik dersinden önce rahatlayabilmek için amatör pornolar kendisini yatak odasına kapatan genç adam telefonundan porno resimleri açtığı porno filmini keyifle seyir ederek yatağını mobil porno okşar ruh dinlendirici olduğunu iddia ettikleri özel sex resim bir masaj salonunda çalışan genç masör hem sağlık hem de huzur sikiş için gelip masaj yaptıracak olan kadını gördüğünde porn nutku tutulur tüm gün boyu seksi lezbiyenleri sikiş dikizleyerek onları en savunmasız anlarında fotoğraflayan azılı erkek lavaboya geçerek fotoğraflara bakıp koca yarağını keyifle okşamaya başlar
Aerobic Dance | List of High Impact Articles | PPts | Journals | Videos
Search results for
Aerobic Dance

Our Group organises 3000+ Global Conferenceseries Events every year across USA, Europe & Asia with support from 1000 more scientific Societies and Publishes 700+ Open Access Journals which contains over 50000 eminent personalities, reputed scientists as editorial board members.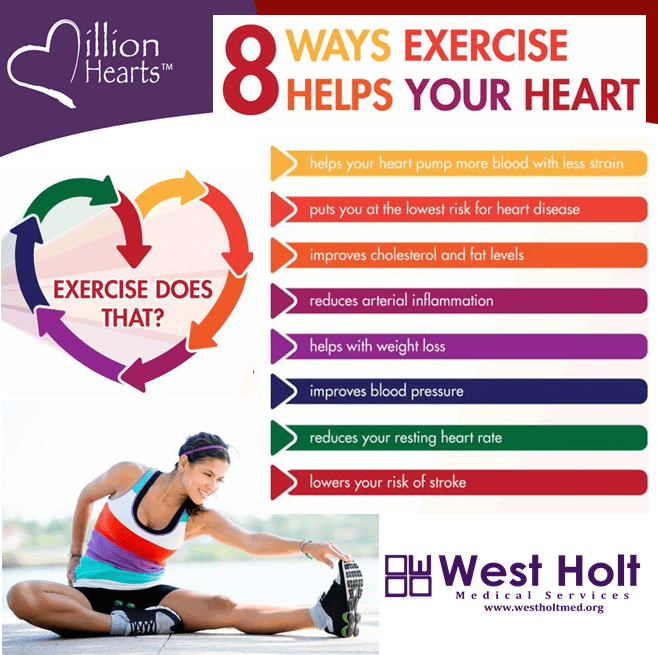 RefSeek
Hamdard University
EBSCO A-Z
Aerobic Dance
Aerobic dance exercise is any physical activity that makes you sweat causes you to breathe harder and gets your heart beating faster than at rest. Aerobic dance strengthens your heart and lungs and trains your cardiovascular system to manage and deliver oxygen more quickly and efficiently throughout your body. Aerobic dance uses your large muscle groups, is rhythmic in nature and can be maintained continuously for at least 10 minutes.
Related Journals of Aerobic Dance
Research in Dance Education,Body movement and dance in Psychotherapy,Dance Chronicle,Dance Research Journal.
Aerobic Dance
Guldeniz Karadeniz Cakmak
The importance of intraoperative ultrasound guidance to achieve negative margins for palpable and nonpalpable breast cancer
PPT Version | PDF Version
Simge Zeyneloglu
The effects of women's sexual satisfaction on their marital accordance, whose spouses implementing "coitus interruptus" as the family planning method
PPT Version | PDF Version
Adebola Stephen Oluwatosin
Anaerobic bacteriology of middle ear aspirate culture in the developing world: Possible role of immune-compromise in its etio-pathogenesis
PPT Version | PDF Version
Myriam Isnard-Rouchon
Cardiovascular risk factors evolution during 6 months intra dialytic aerobic cycling program in hemodaylais patients: Hypertension, hyperlipidemia, hemoglobin stability and cardiovascular morbidity in hemodaylais patients
PPT Version | PDF Version
Boopathi Thangavel
Relative abundance of fruit flies on capsicum ecosystem in north eastern hill region of India
PPT Version | PDF Version
Mehdi Ghodrati Shojaei
Climate variability effects on long-term macrofaunal abundance trends in the German Bight (North Sea)
PPT Version | PDF Version
Afaf El-Ansary
Key role of relative abundance of short chain and polyunsaturated fatty acids in propionic acid-induced autistic features in rat pups
PPT Version | PDF Version
Hein A. Timmerman
Ensuring safe food production by providing guidance as an authority on hygienic engineering and design for food manufactured in or imported into Europe
PPT Version | PDF Version
Mirza Ismail Baig
Advances in anaerobic fermentation techniques for conservation of forages for small holders
PPT Version | PDF Version
X. Gomez
Feasibility of biofuels production: combining h3-Ch5 and lipid production from food wastes using mixed anaerobic microflora
PPT Version | PDF Version
Conference Proceedings
Aerobic and anaerobic exercise - description and differences between types of training
Aerobic fat burning exercise
As mentioned above, this is an exercise that helps in burning excess fat and strengthens the cardiovascular system. Such workouts are aimed at enriching the body with oxygen and its general strengthening. Most often, these are long workouts, measured in nature.
They are also called cardio exercises.
Aerobic training benefits:
Increases the endurance of the body.
Strengthens the cardiovascular system, thereby reducing the risk of heart and vascular diseases.
The body is cleansed of toxins and impurities.
Due to the good consumption of calories, fat reserves are actively burned, respectively, this is an effective way to burn excess fat.
The emotional background improves and the level of stress decreases.
Increased bone density.
At the same time, you need to understand that aerobic training is most effective in combination with other exercises . And a huge role is played by proper nutrition, without which training rarely gives a strong positive effect.
Anaerobic training
Anaerobic exercise performed without oxygen . They are characterized by high intensity and short duration.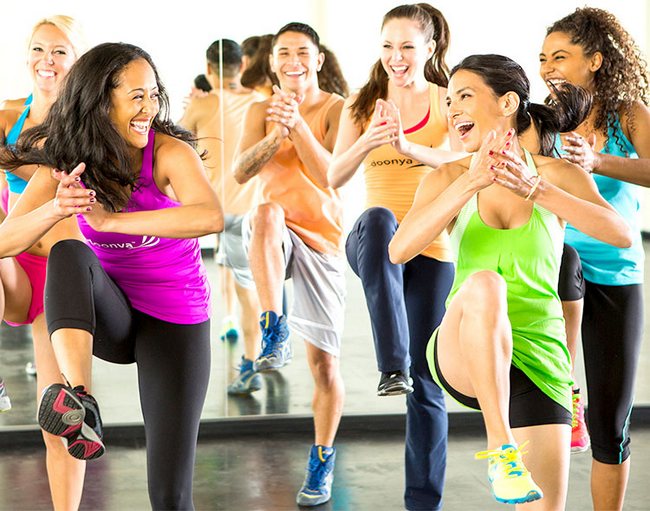 In this case, the maximum effort is made. These are a series of exercises that are broken down into short sets and performed at a fast pace.
Anaerobic exercises give the following results:
Increases strength and endurance.
The fat burning process is accelerated due to the large number of calories burned.
Increases metabolism, strengthens and develops muscles.
If you follow special diets, there is a set of muscle mass.
It is thanks to anaerobic exercises that you can create a beautiful muscular relief.
The musculoskeletal system is strengthened.
Increases immunity and improves well-being.
But, as with aerobic exercises, you need to understand that all this works only in combination with proper nutrition and subject to regular training based on the right program.
Aerobic and anaerobic exercises
Types of aerobic activities:
Any cardio activity in the gym (simulators in the cardio zone).
Running long distances at a measured pace.
Cycling.
Dance, aerobics and other similar exercises.
Swimming.
This is just a small list of aerobic activities. As you can see, the list is quite diverse and allows you to choose something that is most interesting for you personally. And also workouts can be selected so that they can be performed both in the gym and at home. Types of training can be combined and adjusted depending on the possibilities.
At the same time, there are clear rules that must be followed in order for aerobic exercise to bring maximum results. The first thing that is important to understand is that fat burning in the body does not begin immediately. Before that, glycogen and other energy sources are burned. Fat is given by the body most reluctantly, so the duration of cardio training must be strictly defined. And aerobic training brings the greatest effect if it comes after strength (anaerobic) training, which effectively burns the glycogen supply in the body.
The normal duration of an aerobic workout is about 40 minutes. At the same time, aerobic training should not be carried out for more than an hour , this can lead to dangerous conditions for blood vessels and the heart.
Another important point is that you need to train at a certain pace, aerobic exercise is beneficial only in case of a certain heart rate during the exercise. The heart rate during exercise is calculated as follows:
The figure is calculated: 220 minus the age of the trainee.
70% is taken from this figure.
It is with this frequency that you need to do aerobic exercise. A smaller one will not bring the desired effect, and a larger one risks harming the heart and blood vessels. fitness bracelets with a heart rate monitor can help you stick to this rhythm - in this case, it's better not to take sports lightly and purchase a device that is useful for work.
Types of anaerobic activities:
Strength training.
Bodybuilding and powerlifting.
Work on any weight machines in the gym.
Short distance sprint.
Any high-intensity exercise that is performed in a short period of time and alternated with small rest breaks.
In anaerobic exercise, it is important to perform the exercises intensively, to take short rest breaks between sets. There are several approaches for each exercise (usually 3-4). If there is work with weighting, then weights increase as the athlete develops . Such training effectively depletes glycogen stores, destroys muscles, forcing them to recover and grow.
During anaerobic exercise, energy production occurs without the participation of oxygen, due to the energy reserve contained in the muscles. The stock is not so large, so it lasts for a short period of time. Then there is the breakdown of glucose to lactic acid . The body tries to get rid of lactic acid as quickly as possible, if this process is delayed, this will also affect the well-being of the trainee.
After that, when the reserves of muscle energy are over, aerobic exercise is turned on.
Aerobic and anaerobic exercises work well together - especially for those who want to lose weight . With proper nutrition (maximum protein and fibrous carbohydrates, exclusion of fats and "heavy carbohydrates") and a combination of these two types of loads, a person can effectively get rid of excess fat and bring himself into an athletic shape.
For people who set as their goal weight gain , first of all, power anaerobic loads are suitable. The food is also selected differently and includes more carbohydrates.
For those who are just starting out in sports, it is best to contact a trainer who will help in drawing up the right training program and diet. More experienced athletes often themselves understand what exercises they need more and what nutrition will be effective.
Description of group workouts at the Jump fitness center
Aerobic classes
CYCLE ₽ — aerobic training on special simulators, simulating cycling.
The muscles of the legs and buttocks are perfectly strengthened, the cardiovascular and respiratory systems develop, endurance is trained. Promotes weight loss. High intensity lesson for the prepared.
HIIT (high-intensity interval training) is high-intensity interval training. The main point of such a training is to make maximum efforts in the shortest possible time, combining periods of high load and active rest.
Power classes
CIRCUIT WORKOUT - phased study of all muscle groups - one after another, using different types of physical activity, for more effective training of all body systems. Training develops muscle strength and endurance. All muscle groups are strengthened.
SUPER STRONG is a strength class for training all muscle groups using equipment. For all skill levels.
LOWER BODY is a strength class aimed at strengthening the muscles of the lower body. For all skill levels.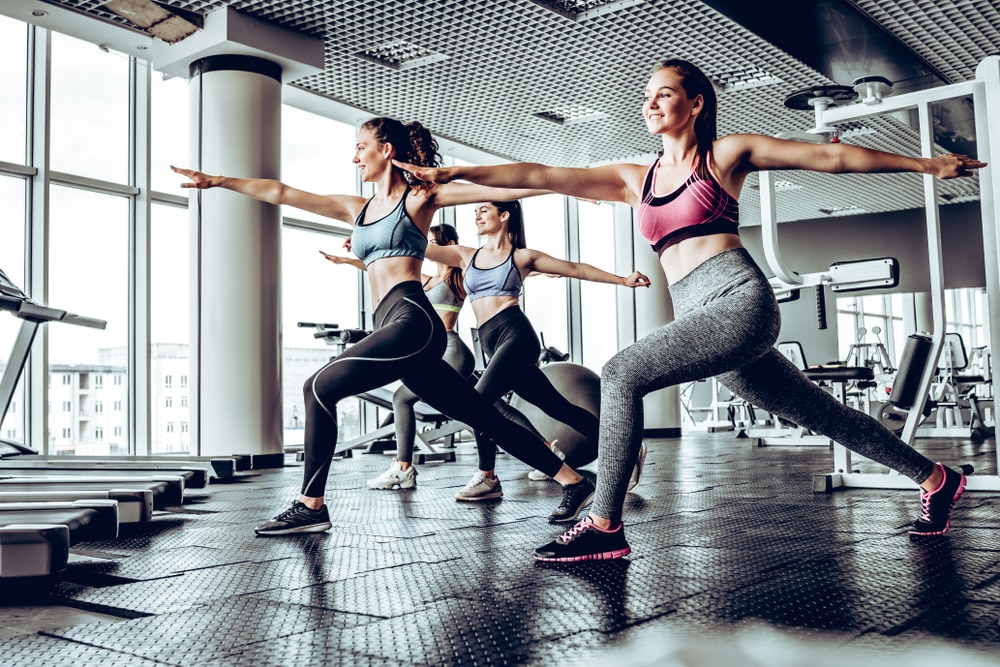 UPPER BODY is a special power complex aimed at developing the muscles of the upper body.
TABS+FLEX is a strength class aimed at strengthening the abdominal muscles and forming a beautiful waist line in combination with stretching exercises. For all skill levels.
TONING - strength training for all muscle groups in isotonic tension.
MEDBALL is a power class for training all muscle groups using a sports equipment (ball). For all skill levels.
BALANS is a power class for training all muscle groups in static tension, to strengthen the back muscles. For all skill levels.
PUMP is a power class for training all muscle groups using a barbell. For the prepared.
Aerobic-strength
TAE-BO — elements of various types of martial arts are used in the format of an aerobic lesson. High intensity load.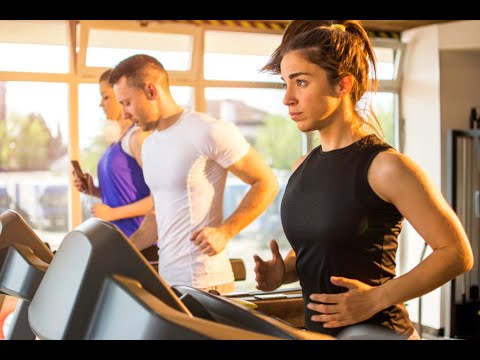 Recommended for the prepared.
FITBALL is a long-lived activity in the fitness environment! Lesson on balls, aimed at training the muscles of the whole body. The maximum soft load on the axial skeleton, the class can be positioned as a rehabilitation class. For all skill levels.
FUNCTIONAL - strength training, endurance, balance, coordination. Each exercise involves several muscle groups, including the muscles responsible for keeping the spine in the correct position. For all skill levels.
INTERVAL - a lesson with alternating aerobic and strength work. The load is above average intensity. Recommended for the prepared.
TABATA — a lesson with alternating aerobic and strength work.
Special
REVOLUTION OF THE BODY ₽ is a unique author's lesson that makes it possible to achieve maximum results in a short time.
TONING
HEALTHY BACK ₽ — a lesson aimed at improving posture. Exercises of the physiotherapy system work out the deep layers of muscles (stabilizers) and help to strengthen the overall muscle tone. For all skill levels.
HEALTHY LEGS ₽ - training aimed at strengthening the muscles of the legs, using a special technique. The lesson is also recommended for people who have contraindications to high-intensity exercise (varicose veins, arthritis, arthrosis, knee injury). For all skill levels.
PILATES are specific complex strength exercises that are performed by constantly controlling your body in space. The lesson is aimed at strengthening the deep muscles of the back and abdomen, improving muscle balance and coordination of movements.
The lesson can be used equipment ring, fitball, etc. For all levels of preparedness.
FLEX - a lesson that helps to increase muscle tone, develop coordination, improve posture, make movements plastic.
STRETCHING is a set of exercises aimed at achieving a certain flexibility in the muscles and ligaments of the whole body.
CROSSFIT ₽ is a functional high-intensity training system based on elements of such disciplines as: weightlifting, gymnastics, aerobics, kettlebell lifting.
BODY BALLET ₽ — will help get rid of excess fat, make the buttocks, calves and thighs supple and strong.
Yoga 90" is an adapted program aimed at developing flexibility, strength and coordination of movements, as well as improving overall tone in general.
For all fitness levels, 90 min.
OFP CLASS - aimed at improving the general physical condition, improving the functioning of the musculoskeletal system and the functioning of the circulatory system.
Dance
POLE DANCE ₽ is a type of dance in which the performer performs on one or two pylons (poles), combining elements of choreography, gymnastics, and acrobatics. You will definitely pump physically.
DANCE MIX, PARTY DANCE - rhythmic, expressive body movements, usually arranged in a certain composition and performed with musical accompaniment.
BACHATA is the smoothness of movements, flexibility and plasticity of the body.
LATINA - these are the incendiary rhythms of our time, one of the most popular dance styles today.
Children's
BABY FIT is a complex of various general strengthening exercises for children.
CHILDREN'S BOX. OFP. is undoubtedly a beneficial effect on the psychological and physical health of the child. And systematic training can have a beneficial effect on the behavior and emotional state of the student.
AQUA — A set of exercises performed in shallow and deep water to music, which in some cases facilitates the conditions for their implementation, in others complicates them.
AQUA ZUMBA is the most non-injury form of fitness. And a great way to stay in shape. This is an incredibly incendiary workout in the water.
Group program coordinator
Irina Lysenko
+7 906 783-36-01
RULES FOR ATTENDING GROUP LESSONS:
Attend classes appropriate to your level of preparedness. The instructor has the right not to allow you to class in order to avoid injury.
Being more than 15 minutes late for class is dangerous to your health. The instructor has the right not to allow you to class in order to avoid injury.
Training in street shoes is prohibited. The instructor has the right not to allow you to class without sports shoes, and in shoes that do not match the style of the lesson in order to avoid injury.
Turn off mobile phones in group programming rooms.
It is not allowed to use free weights without the appropriate instruction from the instructor and your own choreography.
Observe personal hygiene, please do not use "strong" perfumes.
The administration reserves the right to change the instructor declared in the schedule and make changes to the schedule of group classes.
It is forbidden to reserve seats in the hall.