Catch me outside how bout dat dance
Cash Me Ousside / Howbow Dah
About
"Cash Me Ousside / How Bow Dah" is a memorable quote and catchphrase uttered by 13-year-old Danielle Bregoli on an episode of The Dr. Phil Show, during which she challenges the show's audience to a fight with the phrase "Catch me outside, how about that?" in a thick accent. Online, the clip has been widely mocked in a series of image macros captioned with various frustrating experiences.
Origin
On September 15th, 2016, The Dr. Phil Show YouTube channel uploaded a clip in which a 13-year-old girl named Danielle appears on the show with her mother, who has turned to Dr. Phil because Danielle is stealing cars. Tired of the audience laughing at her, she cries "Catch me outside, how about that?" The moment, shown in the video below, appears at about the 3:20 mark.
Spread
The clip, and particularly Danielle's "Catch me outside, how about that?", began spreading through the internet in the coming weeks.
On October 2nd, 2016, an image of Danielle with "Cash me ousside, howbow dah?" written on it was posted to Memecrunch.[1]
Jokes using the image macro began spreading on Instagram in late 2016 and early 2017,[2] but did not spike in popularity until Facebook meme page Digital Memes[3] began posting the jokes using the image macro as well as other screenshots from the Dr. Phil clip. Their most popular post, published on January 5th, received over 75,000 shares and 14,000 likes and reactions (shown below).
I'm About to Start Swinging
As the "Cash Me Ousside" video spread, another screenshot of the video which finds Danielle saying she's on the verge of fighting someone with the phrase "I'm about to start swinging" began spreading as a reaction image.
It quickly became a popular image to recontextualize. For example, one of the most popular posts of the image was tweeted by @ziamalso,[4] who captioned it "when i go to the park n they have swings.
" The tweet, shown below, gained over 38,000 retweets and 65,600 likes.
Mandela Effect
On January 25th, 2017, redditor EL_DIABLOW posted a thread to /r/MandelaEffect[5] claiming he clearly recalls seeing Danielle on a Dr. Phil episode in the late 2000s. The thread received 93 comments, many of which were agreeing that they too had remembered seeing the clip much earlier than it aired. Some suggested that the person people were remembering was the Gonna Have a Baby girl from the show Maury. On January 26th, YouTuber AwakeAliveAware posted a video discussing the Cash Me Ousside meme and the Mandela Effect, claiming she too remembered the clip airing long ago (shown below).
However, in a clip posted to the Dr. Phil Facebook page on February 2nd, 2017, a voiceover confirmed that Danielle appeared on the show in September and that she would be appearing on Dr.
Phil again the following week.
Airplane Incident
On February 6th, 2017, TMZ [6] reported that Danielle and her mother had been involved in a violent altercation with a third passenger on a Spirit Airlines flight out of the Los Angeles International Airport. The article contained video footage of the incident, showing the three women engaged in a physical fight following a verbal dispute (shown below, left). Spirit Airlines subsequently banned each of them from flying the airline for life. The following day, the Teen Drama Inc YouTube channel uploaded an alternate view of the incident (shown below, right).
Meanwhile, Danielle posted a video describing the fight on Instagram (shown below). The video was up for six hours prior to being removed, but was subsequently mirrored on YouTube.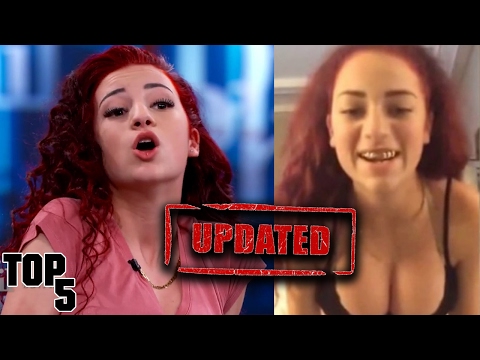 Also on February 7th, The Daily Dot[7] published a statement from Spirit Airlines regarding the violent altercation:
"Police removed three passengers from Spirit flight 310 during the boarding process at LAX Monday night following an altercation. The customers were refunded and refused service."
On the evening of March 7th, 2017, Bregoli's Instagram and Twitter accounts appeared to have been hacked by a group calling itself FACE Security.[8] The group has changed her bio to cryptic Russian text that references The Washington Post's new slogan, Democracy Dies in Darkness. It also promised to "leak" information at noon on March 8th, 2017.
As of 10:15 AM, March 8th, 2017, the 5 most recent posts on her Instagram are images and videos decrying her as "the modern day celebrity" who got famous for being disrespectful to her mother (YouTube embed of the videos shown below).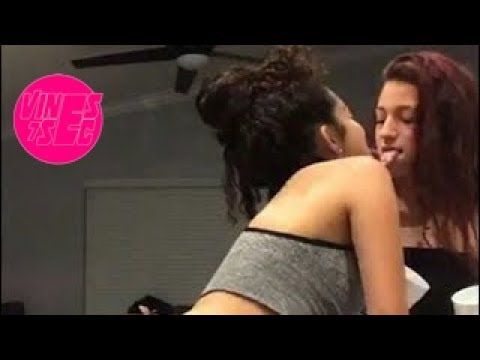 Complex[9] speculated that digital media artist Josh Goldenberg, aka Glassface, was behind the hack and that "FACE Security" was referencing his persona. Meanwhile, the hack was covered by The Daily Beast,[10] Refinery29,[11] Elite Daily,[12] and more. Some were skeptical of the hack's validity. YouTube personality Whang! uploaded a video in which he declared that he was positive the hack is an attempt at viral marketing.
The hack was in fact an attempt at viral marketing, specifically for the video for the song "Juvy" by Mook Boy which stars Danielle Bregoli.
Glassface admitted to creating the hoax and video and released the following statement to Complex:
The intent of the project was to experiment with a lot of the forces we're seeing in current events today – news cycles dominated by speculation, hacking, politics, culture, and to make it feel like all those things were imploding on each other. The project is an amalgam of memes, cultural and news talking points, culminating in a release on WorldStarHipHop. It's meant to be an all-encompassing experience for the viewer. A lot of people have opinions about Danielle, and this played with that idea – voicing what the general consensus of some people may be. It was interesting to see how polarized peoples' opinions were – some people stood up for her, while others wanted to see something negative happen. Ultimately – this whole project was accomplished with 4 pieces of visual media so I think it was a success. Also we lost a little bit of final quality when it was uploaded to WSHH – wish everyone could see the hi-res.
Fight Video Leak
On March 21st, 2017, WorldStarHipHop user Ghost uploaded a video of a physical altercation between Bregoli's mother, Barbara Ann, and her daughter. In the video, Barbara Ann can be seen pinning Danielle down, calling her a "bitch," and grabbing her by the hair.[13] According to TMZ, the video "captured an incident that occurred 1 to 2 years ago, which would mean Danielle would have been 11 or 12.
"[14] Danielle claims the video was leaked by a former friend and that it was 'nothing but friendly play fighting.'[15]
Reality TV Show
On March 27th, 2017, TMZ reported that Bregoli signed a deal with a major production company to shoot a reality TV series. While the show has yet to be filmed, Danielle's managers have confirmed interest from numerous production companies regarding a reality show with Danielle and her mother.[16]
Rap Career
On August 30, 2017, Danielle released a rap music video on her YouTube channel for a track titled "These Heaux".(shown below) As of September 17, 2017 it has over 24 million views.
On September 15, 2017 it was reported that Danielle signed a record deal with Atlantic Records.[17][18]
"Hi Bich"
On September 21st, 2017, Bhad Bhabie released the music video for "Hi Bich / Whachu Know.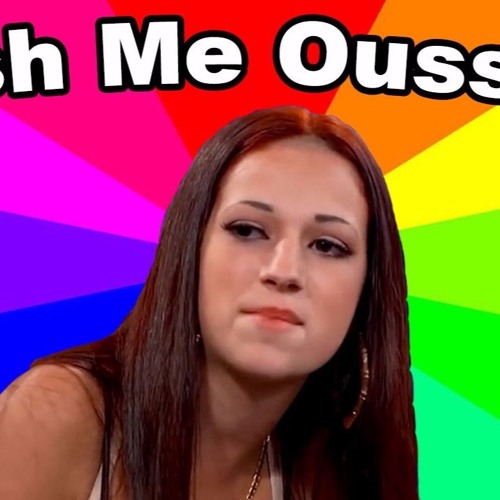 " The post (shown below) received more than 84 million views in about six months.
Within six months, on March 27th, 2018, the song had sold more than 500,000 copies, certifying the album as a gold record. Additionally, the album's success makes Bregoli the youngest female rapper in history to chart on the Billboard's Hot 100.[19]
That day, Bregoli posted a video on her personal Instagram[20] of herself eating cake off her gold record. She captioned the video, "HI BICH just went GOLD n my birthday cake taste fire off da plaque 📀🎂 📀 thanks to all bhad biches n dumbass hatin hoes 😘 #500ksold." The post (shown below) received more than 1.2 million views and 200,000 likes in less than six hours.
A post shared by Bhad Bhabie (@bhadbhabie) on
'Ride or Die!' Video Game App
On Auguest 22nd, 2019, Bregoli had announced her partnership with BBTV Interactive to release the mobile gaming app 'Ride or Die! with Bhad Bhabie.
'
Play my new game RIDE or DIE💀💀 You get to do a bunch of illegal shit like steal cars and run from the cops and not get arrested🔥🔥🔥 pic.twitter.com/gXkgMmsUh8

— #GETlikeME (@BhadBhabie) August 22, 2019
Ride or Die with BhadBhabie</a>! BBTV has a brand new mobile game with joyriding gameplay for iOS &amp; Android, featuring the one and only Bhad Bhabie! Play Ride or Die! Now for free - <a href="https://t.co/9hQB9uY8MU">https://t.co/9hQB9uY8MU</a> <a href="https://t.co/SuUgMS81QE">pic.twitter.com/SuUgMS81QE</a></p>&mdash; BBTV (BroadbandTV) August 22, 2019
The premise of the mobile gaming app is to make as much money as the player can through stealing cars. The player gets to play as Bregoli while achieving the objectives of stealing cars and avoiding the police on high speed chases[21].
Various Examples
Search Interest
External References
[1] Memecrunch – Catch me outside
[2] Instagram – #cashmeousside
[3] Facebook – Digital Memes
[4] Twitter – @ziamalso
[5] Reddit – I recall seeing the "How bow dah/ cash me outside" Dr. Phil girl in the mid 2000's.
[6] TMZ – CASH ME OUSSIDE' GIRL
PUNCHES AIRLINE PASSENGER
[7] The Daily Dot – Cash Me Ousside
[8] Instagram – Bregoli's Instagram
[9] Complex – The 'Cash Me Ousside' Girl's Social Media Accounts Were Apparently Hacked
[10] Daily Beast – 'Cash Me Outside' Girl Hacked
[11] Refinery29 – Something Really Weird Is Happening To The Cash Me Ousside Girl's Instagram
[12] Elite Daily – 'Cash Me Outside' Girl's Insta Hacked By 'Illuminati' With Creepiest Warning Vid
[13] World Star Hip Hop – The "Catch Me Outside" Girl Gets Beat Up By Her Mother!
[14] TMZ – 'Cash Me Outside' Girl Angry At Ex-BFF For Leaking Fight Video With Mom
[15] TMZ – 'Cash Me Outside' Girl My Mom Didn't Beat Me That's Just How We Play Fight, Okay?
[16] TMZ – 'Cash Me Outside' Girl Catch Me on the Tube, Bitches!!
[17] Billboard – 'Cash Me Outside' Girl Inks Record Deal With Atlantic Records
[18] Entertainment Weekly – 'Cash Me Ousside' teen is now a rapper named Bhad Bhabie -- listen to her new song
[19] TMZ – DANIELLE BREGOLI A NEWBIE BUT A GOLDIE, BICH!!!
[20] Instagram – @bhadbhabie's Post
[21] Variety – Bhad Bhabie Joyriding Game 'Ride or Die!' Geared Around Stealing Cars, Outrunning Cops
Nearly 20 Years After Love Actually, Hugh Grant Still Hates That Dance Scene, But Admits To Making A 'Genius' Addition
(Image credit: Universal Pictures)
Love Actually has become a holiday viewing tradition for many and stands as one of the greatest romantic comedies of all time, thanks to its ensemble cast, multiple interconnecting storylines, and eternally quotable dialogue.
There's one scene that lives in infamy probably more than any other, however, and that's the one where David the Prime Minister celebrates his verbal bashing of the US president with an impromptu dance party. It turns out that Hugh Grant hated that scene — a fact that stands true as the beloved movie it set to celebrate its 20-year anniversary. The actor will, however, take credit for one "genius" addition to the number.
Hugh Grant was one of several Love Actually actors who spoke with Diane Sawyer for The Laughter & Secrets of Love Actually: 20 Years Later. The actor's grumpiness was well-documented by writer and director Richard Curtis, co-star Emma Thompson, and even Grant himself, particularly when it came to that dance. Grant told Sawyer: 
I think I saw it in the script, and I thought, 'Well I'll hate doing that.' No Englishman can dance when they're sober at 8 in the morning. … And I'm out of rhythm, by the way, especially in the beginning when I wiggle my ass. The later bit, right at the end, when I'm doing this [points and turns], my lips are out of sync with the song. But I will give myself this credit. It was my idea to have the secretary lady catch me. Genius.
Hugh Grant has had 20 years to ruminate on the popular dance number to "Jump" by The Pointer Sisters, which his character broke into after publicly dismantling Billy Bob Thornton's United States president. It's obvious from the way Grant can immediately point out the scene's flaws that he's given it some thought over the past two decades. At least there's one part of the scene he can take pride in, and he definitely should, because the Prime Minister being caught in the middle of his celebration is such a classic moment.
That doesn't make his overall feelings about it any warmer, as he said on the ABC special:
And to this day, you know, there's many people, and I agree with them, who think it's the most excruciating scene ever committed to celluloid. But then some people like it.
Richard Curtis seemed to know people would like it, and despite Hugh Grant's initial refusal to do the scene, the director stood his ground, ultimately pulling rank on the actor. Curtis recalled: 
He kept saying no. I think he was hoping I'd get ill or something, and he'd say, 'Oh what a shame, we'll have to lose that dancing sequence. … Oh he was grumpy. He was grumpy. But he knew it was a contractual obligation. A bit of contractual obligation acting.
Longtime fans of the movie would likely say it was well-worth the director's fight, but Richard Curtis did admit to thinking it was "agonizingly embarrassing" when he saw Hugh Grant filming the dance number.
Love Actually doesn't seem to be losing popularity anytime soon, and unfortunately for Hugh Grant, that dance may stick with him for another two decades. You can check out the actor in these great performances by Grant that you probably missed, and If you want to give the classic rom-com a rewatch, Love Actually can be streamed with a Peacock Premium subscription.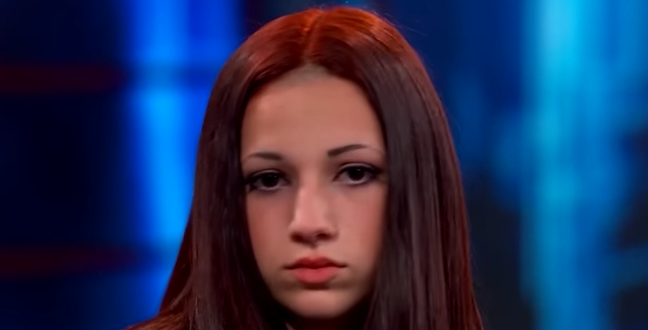 Mom of two and hard-core '90s kid. Unprovoked, will quote Friends in any situation. Thrives on New Orleans Saints football, The West Wing and taco trucks.
Everything you need to know about the Oscars 2017
- Is it true that you are also fond of languages, like your linguist heroine?

- I'm interested in words, but I'm not very good at languages. Unfortunately. Tried to teach them several times. But the worst part was when I needed to speak Chinese in "Arrival". It was very humiliating. I studied these four sentences for a long time, only to realize that Chinese is not a language where even a few words can be learned in two weeks. To speak this beautiful language, you need to understand the meaning, intent and tone ...
- Did you think about your daughter when you played the tragic role of mother in "Arrival"?

- No, I couldn't afford it. My assistant, with whom we work on writing the life of all my heroines, helps me protect myself - otherwise this work would harm my family.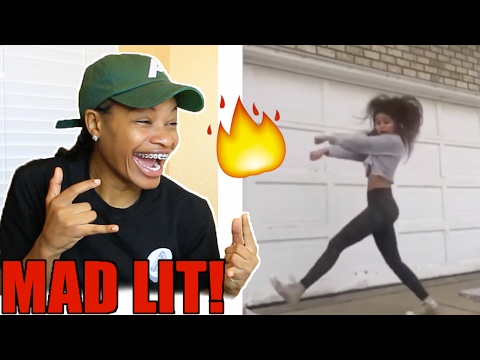 I know many actors who see things differently, but for me personally, my sanity is more precious than any role. Empathy unites us all, and I treat them to my heroines first of all with sympathy. Even to the point where I agree to play them.
- The aliens in the movie are just a metaphor for global upheaval. What has changed your life in the same way?

- This is going to sound trite, but it's true: my daughter. I gave birth to her during filming, and it's pretty cool that I did it. With this, I tell you, no training can compare. Nothing will surpass this.
She is now six years old, and with her every day I have to rethink my life, sometimes take steps back to understand her point of view, try to communicate effectively with her and constantly evaluate my intentions and decisions. This is what keeps me from stagnating, develops a sense of empathy.
- You dreamed of being a ballerina...

- ... but got injured while dancing.
Then I was happy when I got any role, even with just a couple of lines. I knew how to convey them, I had something to say, I came up with a whole story for each of my characters. I always wanted to be an actress, but I was too insecure, I couldn't find my voice. Almost literally: she tried to speak, but her voice did not sound. I didn't feel strong in myself, and an actress should be strong and self-confident. It took me a while to realize that being vulnerable can also be an advantage when you're flaunting yourself as an actress.
- "Arrival" is also dedicated to the knowledge that allows us to predict our future.

- It keeps me awake at night, googling all the time. I think that if something can be prevented, then, of course, you need to know it. But if the question is this: would we like to know where and when we die? I don't have a direct answer to this. For example, I wouldn't want to. I would like to live like the Buddhists - in the present moment.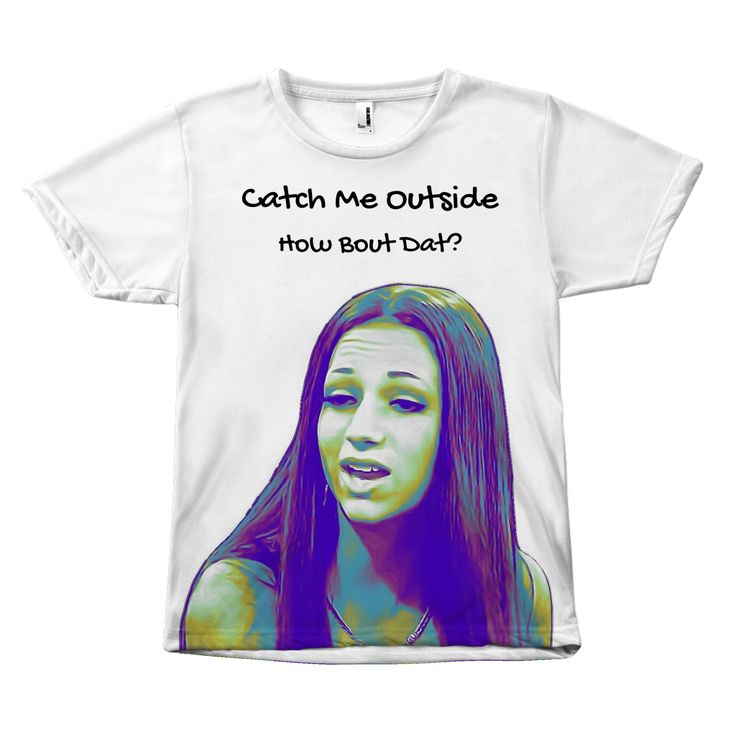 I really want this. But the modern world is designed to tear us away from the present moment. All these technologies lead to a complete lack of personal communication. We tirelessly exchange information, and this only moves us away from the goal of living in the present, here and now.
- According to the Forbes list, you are one of the highest paid actresses of our time.

- I wouldn't really trust this list. Honestly. My dad really trusts him. I don't know where they get these numbers from! Someone must be stealing my money from me! I was happy before, even when I was not at all sure that I would have enough money to rent an apartment. Yes, I was very worried about money. Now I am also worried, but for other reasons. I am very happy in life, I am well aware that I am very lucky, but I am not such a fool as to think that success relieves human pain ...
- You've been nominated for an Oscar five times already...

- .
..and I know why I don't get it! Because there are other great actresses who deserve an Oscar more than me! I'm not very worried about this subject. I do my job, take care of my daughter, and don't run after what doesn't belong to me. When I was a teenager, what I wanted most was to be a long-legged, beautiful ballet dancer. I pursued this goal, so what? My legs never grew back. So here too. If something, alas, is not yours, then there is no point in pursuing it. I'm grateful for what I already have! So many great actresses never got their Oscars - Annette Bening, Michelle Pfeiffer, Glenn Close... They've been around a lot longer than me, so I don't feel like expired goods at all. I think I made the right choice in the movies, but I need to move forward and not repeat what I have already done. Now I want to see the bigger picture, set a bigger goal. I think this is what is called a midlife crisis...
Read "Night Tea" - Acosta Marta - Page 54
Thomas returned late, waved to me and went to bed.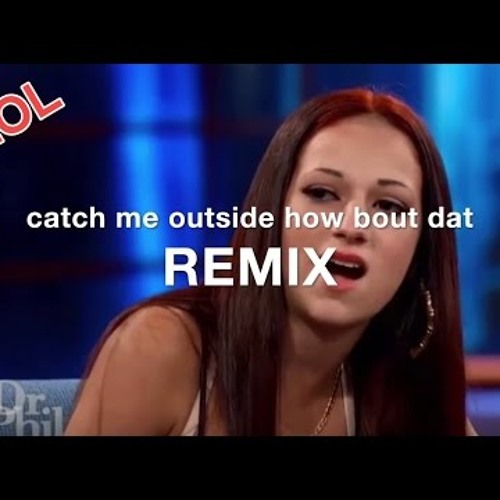 I stared at my phone, dreaming of Oswald's call; even if I have to listen to crackling and noises, I can still shout that I love him.
When all the sounds in the resort had died down, I slipped outside and went for a run. The daytime tones of moles, browns and grays leveled off at night to grays and blacks. As Bernie said, there was something unearthly in the desert, harsh and beautiful at the same time. I felt like I was the only one on the planet.
On the way back, I examined the place where we found the sheep. After a few minutes of searching, I found speakers hidden behind rocks and bushes and what appeared to be a projector. So that's why the shadow of the flying creature didn't have a luminous outline! That desert rat, Bernie, put on a whole show!
Lately, everything I've done has been somehow out of order. I let Bernie and Charles fool me because I thought they were nice to me. I didn't particularly mind Thomas blackmailing me. I was unable to come to terms with Gabriel's wishes and interfered in his affairs all the time.
I had only one consolation - a deep dreamless sleep.
Being in some wonderful cozy place, enjoying the smoothness of luxurious bedding and the softness of a feather pillow, I was in a deep slumber and blissfully unaware that life was completely ruined, and then a disgusting buzzing sound reached my ears. I opened my eyes at the very moment when Thomas, shoving me in the side, said:
— Door!
I shoved him back, after which he pushed me so hard that I nearly fell off the bed. Cracking it with a pillow, I exclaimed:
- Well, you idiot, if you don't treat me like a human being, I'll hit you on your smooth, hairless ass!
Grabbing my paragon robe, I glanced at my watch. Who did it bring at seven in the morning?
On the threshold, shifting from foot to foot, stood a messenger.
— Miss De Los Santos, you are expected at the registration desk.
- This early? I told you, I don't want to be bothered by the press.
- Yes, we know, but this lady is very persistent, and she .
.. er ... how it ... scares people.
I sighed.
- I'll be right back. I'll just take a shower and...
Just then a golf cart pulled up to my house and stopped at the fence.
Another messenger sat behind the wheel with an offended expression. I couldn't help but smile when I saw a graceful woman in a huge hat and stylish sunglasses step out of the golf cart.
"Make sure the number is ready for my return," she told the driver. "I need plain water, no gas, and, for God's sake, remove all dry flowers.
- Yes, ma'am.
The Paragon employees rushed away so fast that even the gravel was scattered in different directions.
Chapter Nineteen
Two vampires are fighting - don't pester the third one
Edna seemed to be a model of Paragon chic. She was wearing a sea-green outfit, a light-colored blouse and slightly darker flowing slacks. She took off her glasses, and the shadow of the wide-brimmed hat fell on her face, making her stunning eyes even more mysterious.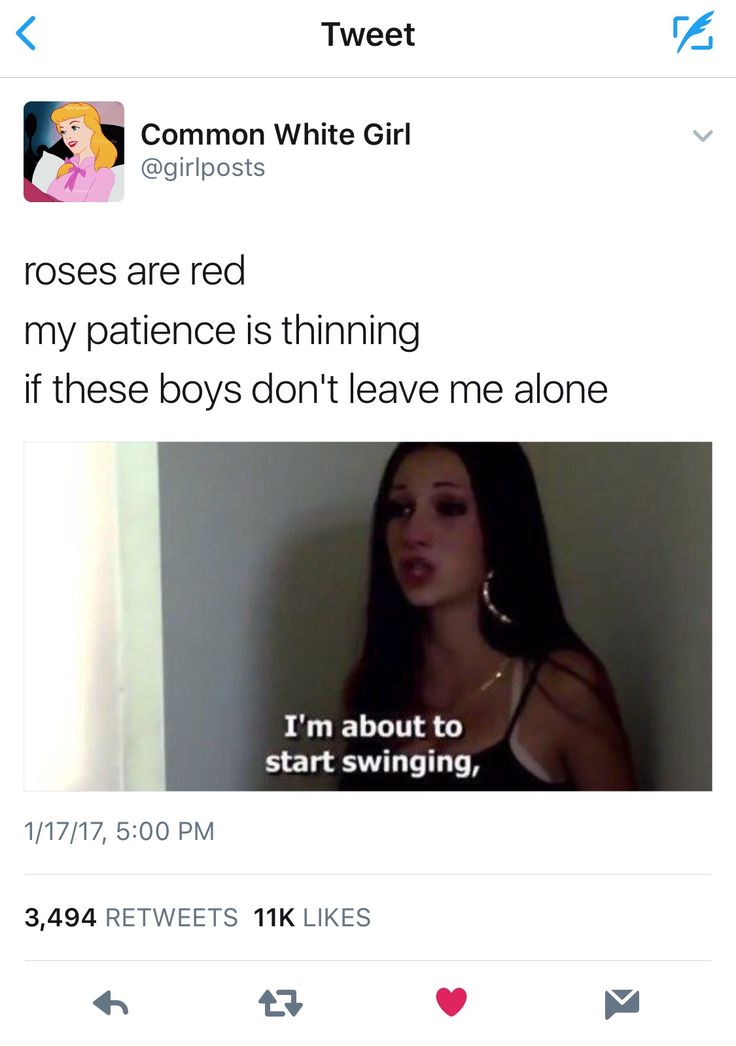 I was overwhelmed with feelings - I wanted to grab her and hug her tighter.
Hello Edna, please come in. How did you find me?
— Young lady, you were right.
- Really? I rejoiced. - About what?
- About the fact that if I wait a little, you will expose yourself to ridicule. As she crossed the threshold of the house, she took out a copy of the Weekly Exhibition and handed it to me. - What are you doing here? You said you were going to the city.
- I got a job rewriting the script, but it's much more complicated.
Behind me, someone yawned loudly, and I suddenly remembered that I have an unauthorized housemate.
After giving Thomas a long, hard look, Edna ordered:
"Young man, put on something and order us breakfast."
Thomas broke into a joyful smile:
"I am at your service…
"Edna Grant," I prompted. — Edna, meet the actor Thomas Cook.
"Edna," he repeated, and immediately rushed to get dressed.
Outside, Mrs. Grant looked around the patio.
— Oswald called me. He's just beside himself because of you. How will you explain to him about your crazy lover?
- Thomas may be really crazy, but he's not my lover. He is my bodyguard," I said. "Besides, you have to explain something to me.
— How is it?
I pulled up my sleeve.
Look, Edna. I put my finger to my bright pink scar. "This cut is the work of Silas Madison's henchman.
For the first time since we met, Edna was speechless. Sitting down in a chair, she looked at me with wide, sympathetic eyes.
- It happened after Nancy's wedding, the same evening. I went there with Ian, he just accompanied me in a friendly way. Silas wanted to set his man on him, but as a result, they cut me.
Was the injury serious?
- Serious enough. Ian even gave me some of his blood to help heal. Noticing that Edna's face had taken on a shocked look, I added, "I've had some side effects.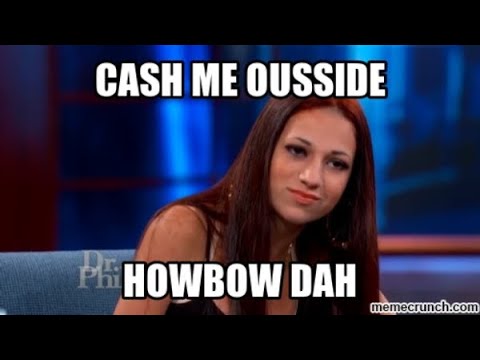 "Tell me…" she began, but then Thomas returned.
He wore a blue button-down collared shirt, a tie and wide trousers. Thomas brushed his glossy black hair neatly back. He smelled of cologne.
"Breakfast will be delivered soon," he said in such a joyful voice that I could not help thinking: is this a double made by aliens?
"Thank you, Thomas," Edna thanked him, pulling herself together. "I think I know you.
"I also think we know each other," he replied dreamily.
I was waiting for Thomas to start writing his filmography, but he just stared at Edna.
When breakfast arrived, Mrs. Grant ordered that the table be set in one of the shady corners of the patio. Thomas pulled out a chair for Edna, after which she commanded:
- Now go. Milagro and I need to discuss some personal business.
Mournfully chewing on an oatmeal lemon biscuit, Thomas wandered off.
When he disappeared into the house, Edna asked:
— Tell me everything.
Until this moment, I tried to hold on. But now Edna was there. Looking at her, I hoped that she loved me and that she would help me.
When I told about everything that had happened, I didn't even wipe my tears. And with great relief, she told Edna about her visions.
- It's just creepy. Every time someone touches me, I see the same thing: blood and internal organs. They seem so real! It's terrible, Edna, and I'm terrible myself, because behind the disgust lies some unhealthy desire.
"Oh, young lady," she sighed softly.
Edna reached for my hand, but then changed her mind.
"It happens to everyone except Thomas," I continued. "He has anemia and I don't react to him the way I do to others. And you? What do you see at such moments?
Edna shook her head.
- I don't experience anything like that.
- So it's just me. I am the only one. How can I be with Oswald if I am like this?
Oswald loves you very much, young lady.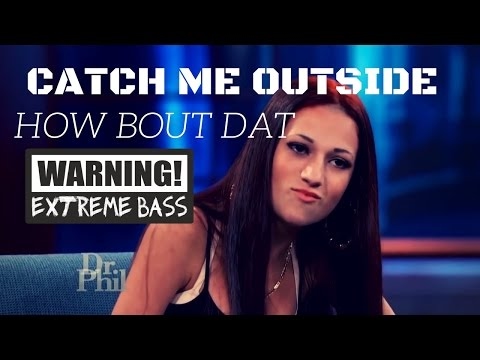 .