Best how to dance dvd
Learn How to Line Dance DVD's
There is no substitute for going to line dance lessons but, for many reasons, it may not be the most suitable option, and the next best option is to learn from a line dance DVD.
In this post I am going to suggest some things to look for / look out for and some recommendations for purchasing a line dance DVD.
Why Learn To Line Dance In The First Place.
Any or all of these may be reasons to take up line dancing as a hobby/sport/interest.
It's FUN
It is great exercise
You will meet other like-minded people
Lose weight
If you just love to dance
You don't need a partner
And many more…
Reasons you May Want to Learn From a DVD
Lack confidence to go to a line dance class.
The local class has already started and you need help to catch up.
No classes nearby.
Local classes aren't compatible with your schedule.
Having trouble keeping up with your line dance class.
Don't have time or transport to get to class
etc
What to Look for In a Line Dance DVD.
As you will discover there are quite a few options to learn to bootscoot, so my best advice is to check them out carefully and if there is not much information, well, there just may be a reason for that! Follow the hints below and you should be good.
An instructor who speaks clearly.
Instructions that are comprehensive but simple to follow.
Gives you enough information to be confident to purchase from them.
Been around for a while – not a fly by night.
Good customer service – shoot them an email with a question and see how readily they supply the answer.
See if there is some genuine social proof about them – testimonials etc.
A sample of how they teach in a video.
What to Avoid
Here are some tips on what to avoid when looking for DVDs:
Sales hype (it is probably just that)
Instructor facing YOU while teaching (I can't tell you how many videos show the teacher facing YOU. What this means is every time he/she moves his/her right foot (for example) you have to move your left (opposite) foot. How confusing!
Too much "Hollywood". – Yes they may have the latest technology, flashy gimmicks, show you moves from different angles and picture in picture but it may not help you to learn. Keep it SIMPLE.
Beware of Cheap DVDs on eBay. Yes they are great price but there is usually very little, if any, product information, such as how many dances, who the instructor is etc. In my experience there is a reason they are cheap, and unfortunately the experience may even turn you off learning to line Dance.
Where to find Line Dance DVDs
The best way is to do a Google search on the internet.
You will soon find there aren't many available and even less good ones.
You can look on eBay (Beware – see last section "What to Avoid")
Amazon has quite a few DVDs
The Best DVDs on the Market – (But I am Biased)
My good friend Liz Collett and I make line dance DVDs, so you could say I am biased in my opinion of our DVDs, but from the comments and testimonials we get from people who have purchased from us, since 2005, we know we have a great product that makes it easy to learn how to line dance.
*Watch the video sample at the bottom of this page, it shows you how Liz teaches BootScootin' Boogie taught on DVD Vol 1.
Liz chose each line dance to teach you different patterns or moves that make up popular line dances starting off nice and easy and gradually building up to harder moves. Even if you don't do a particular dance on our DVD in your area, the individual moves and techniques you learn will definitely be found in many other line dances.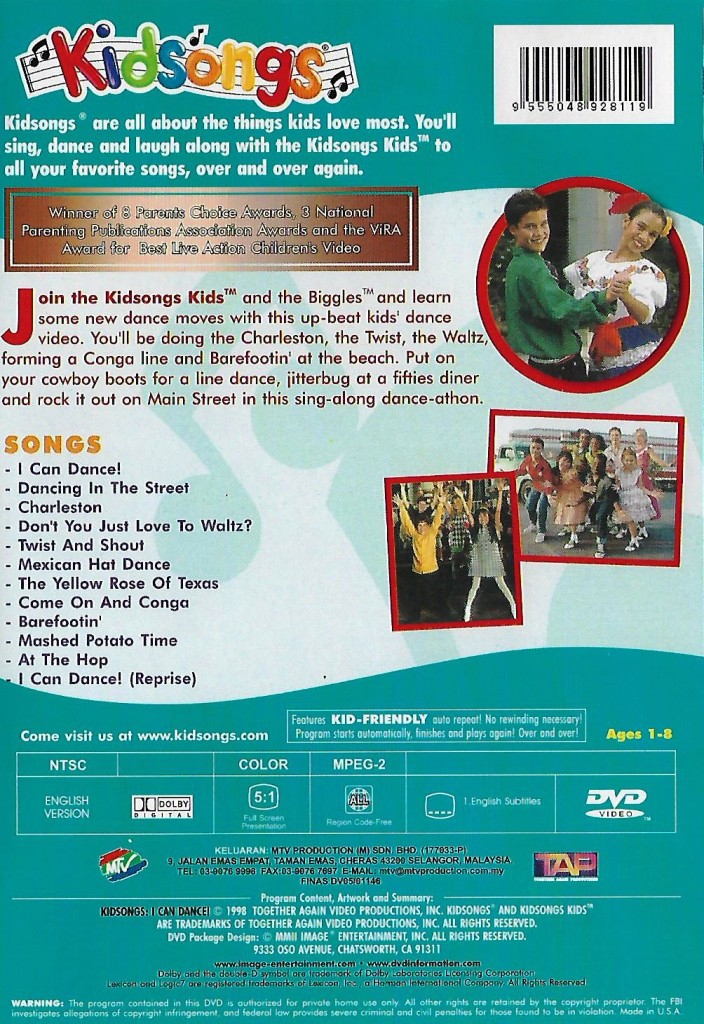 Check out what people are saying about "Line Dance With Liz" DVDs.
Read the following testimonials in full…
"I Have a Secret Teacher in My Lounge room"

"No hesitation in recommending these DVDs"

"Improves my blood circulation…"

"I am Going To Get Hooked…"

"Exercise and Brain Food are Both Bonuses…"

"…Wish I Had Found It Earlier…"

"I am enjoying your dvd…"

"A Helpful Tool to Learn the Dances…"

"The instructions are terrific!!…"

"Your video motivates me…"

"I am having the time of my life…"

"Liz is a brilliant teacher…"

"my dancing skills are improving rapidly…"

"you have made the dances very easy to follow…"

"extra confidence booster…"

"What an inspiration you are…"

"My Exercise Routine at Home…"
A little about Liz
Liz has been a full time line dance instructor since 1993 (She was my first teacher)
Liz has been making line dance DVDs since 2005
She lives and breathes line dancing
Voted Line Dance Instructor of the year 2011
Invited to choreograph and teach a line dance for Big Brother.
Choreographed many dances including her very popular Line Dance ""When The Last Beatles Gone"(Mp3) –
Learn the Dance for free. Intermediate level.
Watch Video And Learn BootScootin' Boogie.
The video below is from Liz Teaching BootScootin' Boogie from her DVD Vol 1
Note: Video quality on DVD is much higher than sample below
List of Line Dance DVD's
(if you know of others please let me know)
Liz Collett – Line Dance with Liz, Beginner DVDs (1, 2, 3 & 4)
Shawn Trautrman – A Quick Start Guide
Dance off the inches – Country Line Dance Party
Country Dance Wii – Video Game
Top 10 Blu-ray-dvd-players von 2022
1

LG BP350 2D Blu-ray-Player (Smart TV, DNLA, Upscaler 1080p, WLAN, USB) schwarz

LG Electronics

Preise vergleichen (2)

Bei Amazon kaufen

Preise vergleichen

Neu

99,00 €

gebraucht

77,00 €

2

15% off

Sony BDP-S1700 Blu-ray-Player (USB, Ethernet) schwarz

Preise vergleichen (2)

Bei Amazon kaufen

Preise vergleichen

Neu

79,83 €

gebraucht

62,00 €

3

20% off

Sony BDP-S3700 Blu-ray-Player (Super WiFi, USB, Screen Mirroring) schwarz

Preise vergleichen (2)

Bei Amazon kaufen

Preise vergleichen

Neu

94,99 €

gebraucht

65,00 €

4

24% off

Sony BDP-S6700 Blu-ray-Player (Wireless Multiroom, Super WiFi, 3D, Screen Mirroring, 4K Upscaling) schwarz

Preise vergleichen (2)

Bei Amazon kaufen

Preise vergleichen

Neu

120,90 €

gebraucht

83,00 €

5

LG Electronics Blu-ray Player BP250 (Full HD-Upscaling, Wiedergabe externer Festplatten, HDMI- und USB-Anschluss), Schwarz, Einheitsgröße

LG Electronics

Preise vergleichen (2)

Bei Amazon kaufen

Preise vergleichen

Neu

79,98 €

gebraucht

68,00 €

6

18% off

Ultra HD Blu-ray Player, Kompakter Bluray Player HDMI 1080P-DVD-Player mit HDMI-Ausgang / AV-Ausgang / Koaxialausgang, USB-Eingang, unterstützt alle DVDs und Region B / 2 Blue Ray Disc

LONPOO

Bei Amazon kaufen

7

Externe Blu Ray CD DVD Laufwerk,USB 3.0 Type C Blu-ray-Player CD DVD RW ROM Brenner,Slimline Blue Ray Drive Externes Blu-ray-Laufwerk Reader für Laptop PC MacBook Air Pro iMac Apple Windows11/10/8/7

SOMDARHK

Bei Amazon kaufen

8

44% off

LG UBK90 Ultra HD 4K Blu-ray-Player (mit HDR, Dolby Vision und Dolby Atmos) schwarz

LG Electronics

Bei Amazon kaufen

9

Sony BDP-S1700 Blu-ray-Player (USB, LAN,1080p) schwarz

10

LG BP250 Blu-ray-Player (Full HD) schwarz
7 tips for those who want to learn how to dance
September 9, 2020Reno5Life
Dancing is a great way to make friends with your body and gain self-confidence.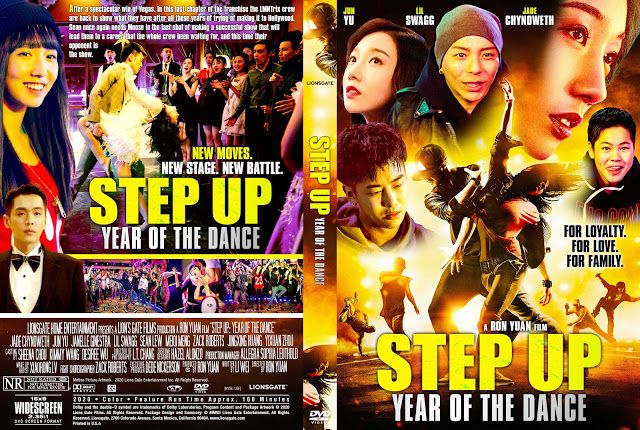 And yes, they can be mastered at any age.
Share
0
1. Choose your style
The idea here is the same as with sports: if you secretly hate yoga or iron exercises, you are unlikely to go to workouts week after week. To achieve noticeable progress in dancing, a beginner will have to practice a lot and regularly, so it's better not to torture yourself and choose a direction that really ignites.
You can focus on the music that you like - you need to catch the drive from movements to it. It is music that forms the style of dance and its energy, so decide what is closer to you: for example, funk lovers should try popping or locking, folk fans may like Irish dancing, and if you respect jazz, swing and everything like that, take a closer look at lindy hop.
Another criterion is the nature of the movements. Some are closer to dynamic, as in hip-hop, others are smooth and sensual - for this in tango. There are also health restrictions to consider.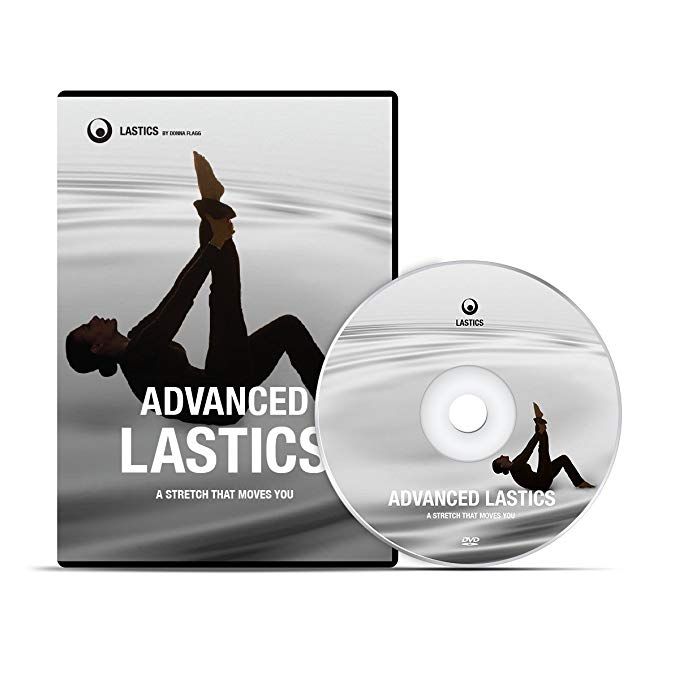 So, twerk is not suitable if there are problems with the lumbar spine, with sore knees it is better not to get involved in shuffle, and it will be difficult for an aged person to master house.
2. Set a goal
Photo: Iakov Filimonov / Shutterstock
You can start dancing at any age, but it's important to keep in mind why you started it in the first place. It is perhaps too bold to expect that in half a year of classes it will be possible to reach the level of international dance championships from scratch. But if you want to try dancing in order to develop plasticity and learn to feel the body better, great, go ahead.
Don't expect everything to work out the first time. When you learn from scratch, difficulties are absolutely normal, the main thing is not to score in classes. Over time, both the correct posture and a beautiful gait will be developed, and as a bonus you will also get self-confidence - with freedom of movement, freedom from complexes will come.
3.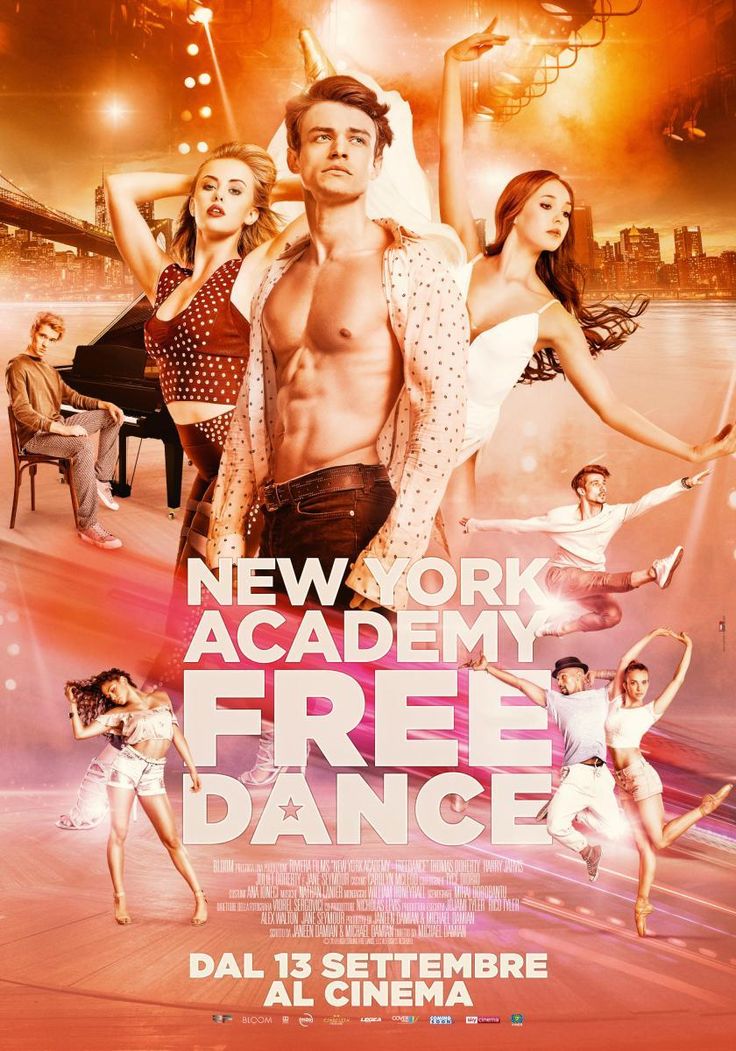 Don't forget about sports
Some dances in themselves make for a good workout. A vigorous shuffle will replace cardio, and a break can give a load to almost all muscle groups. And yet, without preparation, it will not be easy. A more or less good stretch is needed in any type of dance, and, for example, strong arms and strong abdominal and back muscles are also useful for pole dancing. You can combine dancing with strength exercises, but you need to give the body time to recover and not plan classes in a row, but allocate at least a day of rest between them.
And don't forget to warm up before dancing. So that the training does not end with an injury, the muscles and joints need to be prepared for the load. You can allocate 10–15 minutes for a warm-up, it should include simple articular gymnastics (at least elementary rotational movements of the shoulders and knees), tilts and dynamic stretching.
4. Take some lessons from a trainer
Especially if you have never danced before.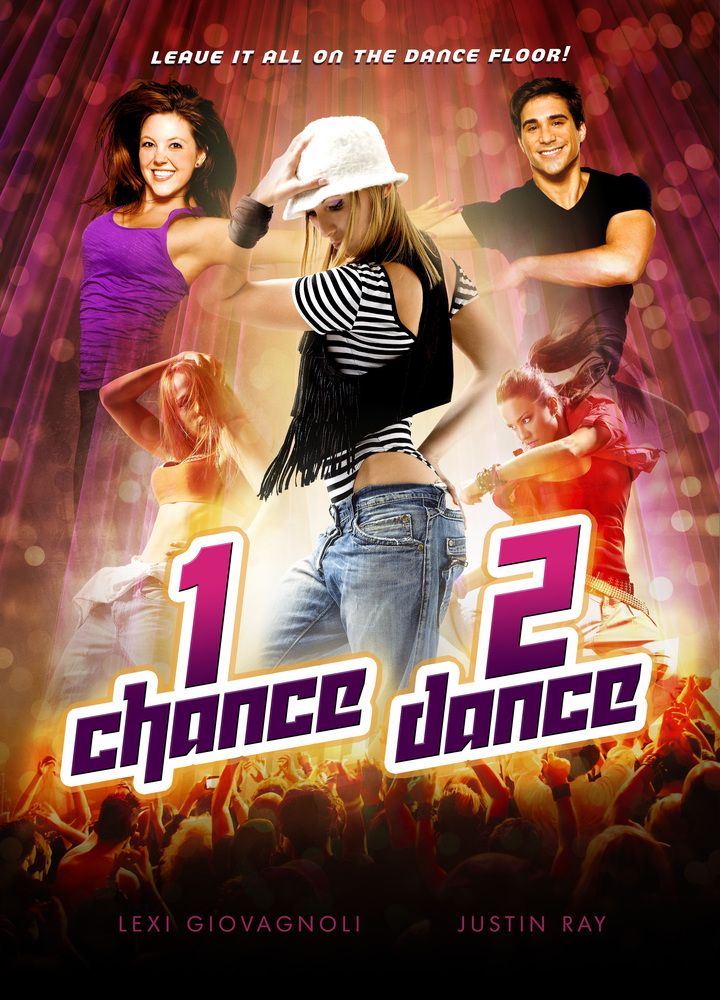 Those with experience can learn new styles at home with video tutorials, but that's because they already know how to control their bodies. Beginners are unlikely to succeed, but disappointment in themselves and demotivation are guaranteed - if you can't repeat elementary movements, then there's no point in doing it.
Nothing really strange here. Without preparation, it is difficult to just take it and start moving freely. At least the basic elements are better to master under the guidance of a pro, and when you feel that you are coping, supplement these lessons with home workouts.
5. Learn something new in every class
When you repeat the same set of exercises and movements over and over again, classes turn into a good way to pass your free time, only you can forget about progress. Acquaintance with new elements is the same mandatory part of any workout as a warm-up. It doesn't matter if you work with a mentor or on your own.
Do not immediately try to copy cool dancers.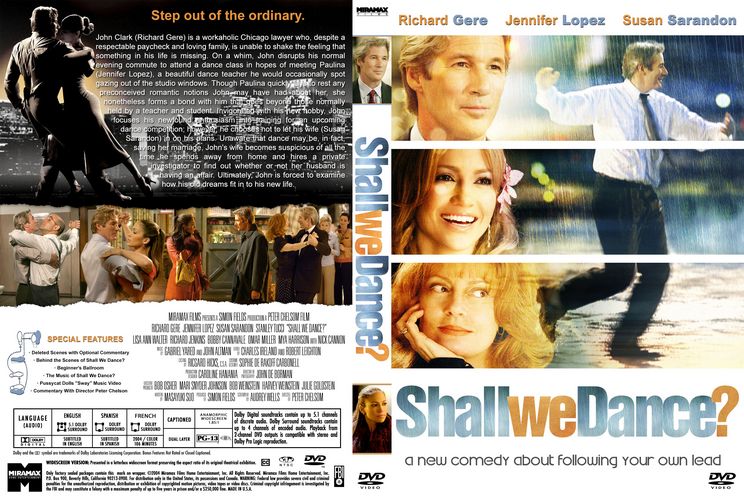 First, study the basic movements, then try to combine them into bundles until you hone them to automatism, and then experiment and improvise, creating something new based on familiar elements.
6. Record yourself on video
You don't need to record the whole workout from the warm-up on, it's enough to record only those moments with which you have problems. These can be separate movements or bundles that are not given in any way. Review the video and, if possible, objectively assess what is wrong: perhaps there are technical problems that are difficult to notice in the process. When you understand what's wrong, try to repeat the movement and record it on video again - and so on until you achieve a good result.
This approach will help you find errors and track progress. You can not even limit yourself to memorized ligaments, but improvise - then see how it looks from the outside.
7. Find like-minded people
Photo: Iakov Filimonov / Shutterstock
If you need an extra reason not to miss classes, then meeting new people can be a good motivation.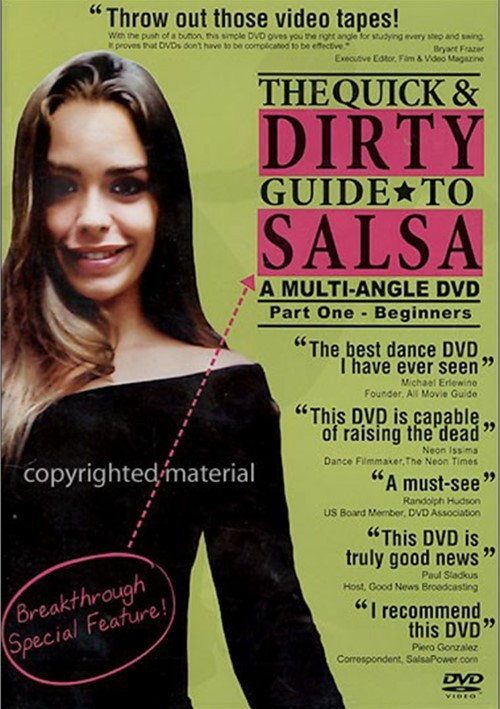 It is easier here for those who train in a group. Often the dance school becomes the center of a close-knit community, where people come not only for the sake of classes, but also just to spend time together at dance parties.
Finally, the more partners around, the more experience. Do not limit yourself to dancers of your level of training and practice with those who are stronger or weaker than you. In the first case, you will be able to improve your skills, and in the second, you will try yourself as a coach - this, by the way, is a good way to learn to take more initiative and understand the very principle of movement in dance, and not just memorize the alternation of chords.
Stay fit and connected with the OPPO Watch. They have two powerful processors, a bright AMOLED display, 1 GB of RAM and 8 GB of internal memory, Bluetooth, Wi-Fi and NFC modules. And more than 90 training modes, including those designed specifically for ORRO. Work out cooler with music, you can listen to it in streaming services or download tracks to the memory of your watch.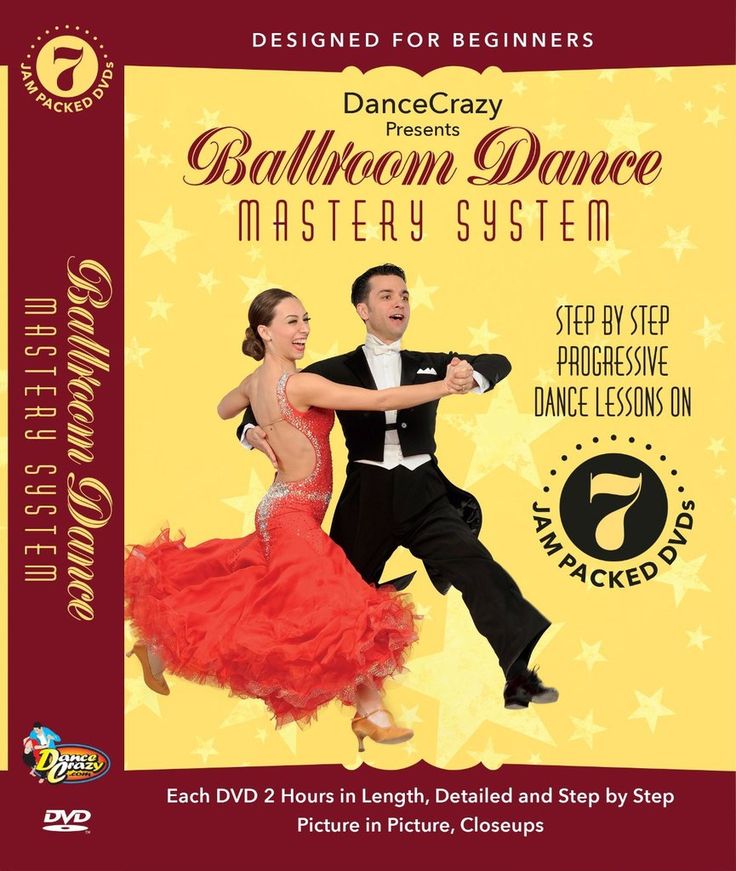 If you want to enjoy clear sound, the OPPO ENCO W31 Wireless Headphones are for you. Two-level noise reduction system, easy operation and stable connection will make listening to music and talking on the phone as comfortable as possible.
Show smart watch and headphones!
Read also 🧐
How to learn how to dance the shuffle
How to learn street dancing without leaving your home
Zumba is a fun way to lose weight for those who love dancing
Dance school for a child: what criteria to choose?
Dance training has become a prestigious occupation in the modern world. Everyone wants to dance, from young to old. And dance schools and choreography studios will be able to satisfy this desire. You can, of course, start dancing on your own by studying video lessons on DVDs or posted on the Internet. But receiving competent instructions from professionals, it is much easier to master the technique of a particular dance.
When a person dances, he automatically forgets about his problems, because he listens to music and thinks about what movement to make.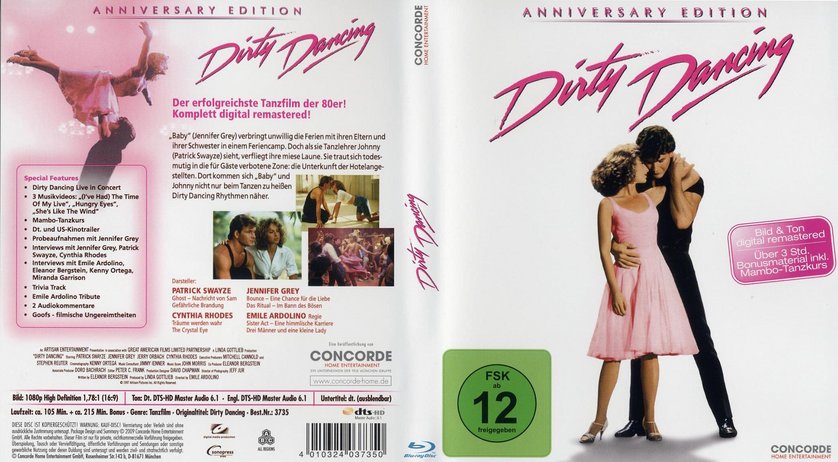 In dance, an adult comprehends himself anew, opens up new possibilities.
Such self-study is not at all suitable for toddlers, although it is best to start practicing from childhood. A fragile organism is much more flexible than an adult. Therefore, children are better able to comprehend complex dance movements, kids simply copy the actions of the teacher.
Why dance classes?
What will a dance school be like for a child? Why should you learn to dance? Dancing is a kind of hobby, although it is worth talking about its health benefits. A person who dances has a slender figure and incredible flexibility. He gains self-confidence with every movement. Oddly enough, in the dance there is a memory training. Dancing people get sick less, and during pair sessions they gain experience in communicating with the opposite sex.
Currently, a person becomes inactive, hence health problems. Researchers have been able to prove that children who learn dance moves learn well and develop faster.
Sports are for the strong in spirit. Why not improve your health not through sports, but through dancing? You need to start with the desire of children. What does the child want, will he be able to master the entire course of the dance school program?
Goals
You need to choose which particular dance school for your child will suit all the criteria. First of all, it is important to remember that the baby should go to classes with pleasure, so that he is as comfortable as possible in the place where he will spend a lot of time. This is part of the success of the child in the future, this is how his victories, joys and ups are added up.
It is worth considering why a child needs dance lessons? What do adults want and what do kids want? Goals can be very different.
If the child is a little awkward and awkward, perhaps dancing will help him become more plastic and flexible. Or maybe parents are thinking about a prom where their grown son should look spectacular? In these cases, you should not go to a dance school with a professional bias.
You should choose an inexpensive and small dance studio.
If you decide to study seriously, then you need to start with a search for a teacher, not a school. When such a teacher is found, the decision will come by itself with the school. But in this case, the baby will participate in competitions, speak to the public, he will have to cope with many difficulties. If parents are ready to become a reliable support for their child, then a positive result will not be long in coming.
Where to study?
Each dance school for a child specializes in a certain direction, which will also have to be chosen. In addition, you can start practicing from three, four and five years.
The smallest
The dance school for children from 3 years old is a more professional institution. They are in serious preparation. Before a child starts attending classes, parents will need to obtain a number of documents from the doctor. If the baby has no contraindications to classes, he can be enrolled in a group.
Mom and dad definitely need to see the dance training room, the locker room. Children are still too small, so parents should be around. You should ask if there are places for adults to wait for their children.
The program should not be complicated, at a younger age only basic knowledge is laid. Dancing classes will be useful for the child. Physical, spiritual and emotional development, together with discipline and the ability to live and work in a team, will give a lot for overall development. Dance is not as traumatic as any sport. It is an art form that disciplines.
Classes for children from 4 years old
Dance school for children from 4 years old can also be purely professional. But in any case, thanks to such activities, the child will acquire a beautiful correct posture and strong immunity. You don't have to be a great dancer or a prima ballerina. It is important to enjoy what you are doing.
A dance school for children from 4 years old is not very different from an institution that trains three-year-olds.
Four-year-olds also form and develop a sense of rhythm. They learn the simplest movements. All classes are in the form of a game. Children learn to understand music, to feel the change of its mood. All exercises gradually become more difficult. It is from the age of four that ballet is taught in schools.
Modern
In addition to the usual choreographic studios, there is such an institution - a modern dance school for children. Her program considers types that appeal to young people. The types of dances studied here are wider and more varied.
Dance school for children from 5 years old has its own characteristics. All dance lessons with children of this age become dynamic. Children are already physically more resilient than younger children. Dances contain new complex elements. Children do not just copy and repeat all these movements during the lesson, but must memorize the dance steps offered to them.
Sports dances
How many directions, so many special schools can be found in which children will receive not only general development, but also musical literacy.
For example, a school of sports dances for children. Here it is proposed to study sports from childhood. The children enrolled in this educational institution participate in professional competitions. They are working on getting ranks and titles. Upon graduation, they can receive recommendations and continue their education and improve their skills in this profile.
Ballroom dancing
Another wonderful dance direction is offered by the ballroom dance school for children. The classics of the genre provide training in the correct performance of slow and Viennese waltz, tango, foxtrot and quickstep. Latin American classical dances have also been added for study: samba, cha-cha-cha, rumba. This is only an incomplete list of what children will have to face when teaching. But, as a rule, the guys master the proposed knowledge with great success. They enjoy music, communication and the dance itself.
Don't think that the training program at the children's dance school is easy.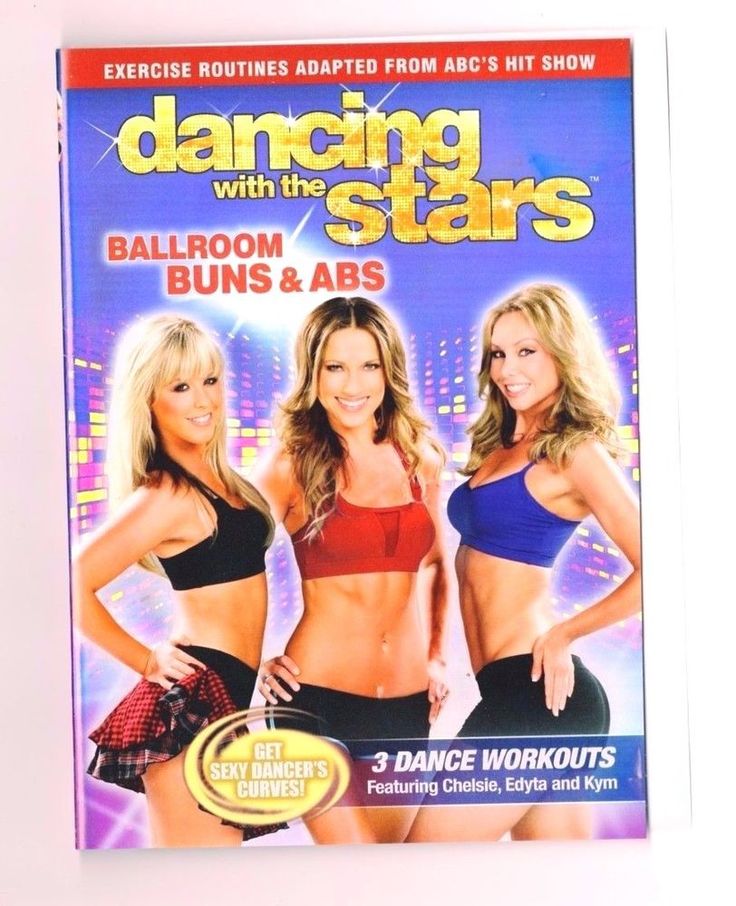 It is no easier than in adult school. Therefore, the child must be treated with care, monitor timely and nutritious nutrition, give the opportunity for outdoor activities, and not create stressful situations.
A small conclusion
We found out what kind of dance school for a child can be. What parents and children will choose from the proposed options is unknown. Yes, this is not the main thing. It is important that while dancing, the child grows up as a harmoniously developed personality. He already at an early age knows how to appreciate the beautiful. He understands what smoothness of movement, grace is.
The baby will grow up healthy and strong. And most importantly, it will be in demand in society, which means it will feel like a self-sufficient person. Dance will help to understand and reveal the creative and inner world of the baby. And no stress will be terrible for his body. Dance is not just entertainment, it is the correct work of the heart, oxygenation of body tissues, it is a lot of pleasure.