1 million dance studio how to join
1MILLION Dance Studio: My Experience
1MILLION is the most popular dance studio in Korea. They have 25.2 million subscribers on YouTube and each one of the videos they release gains hundreds of thousands of views. But, there is no way you can dance for a famous company like that, right? Wrong! 1MILLION Dance Studio has a range of classes open to the public that anyone can enroll in. This is my experience dancing for 1MILLION.
What is 1MILLION Dance Studio?
Classes Avalible at 1MILLION
How to Take Classes at 1MILLION
My Experience at 1 MILLION
What is 1MILLION Dance Studio?
For those who do not have any idea about 1MILLION, it is a world-class dance studio located near Seongsu in Seoul.
1MILLION's choreographers have trained some of the top names in Kpop including SEVENTEEN, HOT, Mamamoo, and BoA.
Entertainment companies from all over the world send their trainees to learn under the choreographers that regularily offer classes at 1MILLION. Although many people who are training to become professional dancers can be found at 1MILLION, they offer classes to everyone.
Classes Avalible at 1MILLION
1MILLION offers classes for people of all skill levels. They have three different levels of classes.
Firstly, the easiest classes they offer are called Step By 1M. During these classes, you can learn dancing basics at a slow pace.
However, even though it is the lowest level it can be a little bit difficult at first. If you don't get all of the steps down after your first class, it's normal. Try a few more classes and you'll master this level in no time.
Once you have the basics down, you can try out a lerner class. This is 1MILLION's beginner to intermediate class. If focuses on helping dancers gain confidence and work on their choreography retension.
Finally, for the top skill level, there are master classes.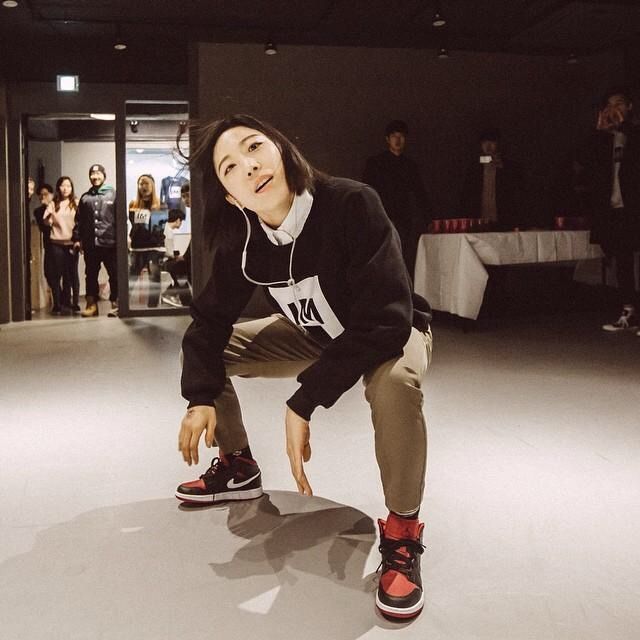 They are extremely challenging and jaw-dropping classes to watch. The dancers pick up choreography like it's nothing. Those videos you see on YouTube – dancers in the master class learn the choreography just 50 minuites before recording.
How to Take Classes at 1MILLION
View this post on Instagram

A post shared by 1MILLION DANCE STUDIO (@1milliondance)
In order to take a dance class in the studio, you can either book a slot through their website, app, or buy in person. You can purchase spots according to how many classes you would like to take per month.
Price list (Classes Per Month)
1 class: 25,000 KRW
5 classes: 110,000 KRW
10 classes: 200,000 KRW
20 classes: 320,000 KRW
30 classes: 360,000 KRW
40 classes: 400,000 KRW
Book Now
View this post on Instagram

A post shared by 심은후 (@eeunhuu)
One of the best parts about the classes is that you go at your own pace. You don't need to audition in order to book a certain level. Plus, you can also choose to wait on the sidelines if you realise half-way through the lesson that the choreography is above your skill level. While instructors don't give much individual attention, it is nice to be able to go at your own pace.
My Experience at 1 MILLION
View this post on Instagram

A post shared by veritas lux mea ✨ (@imnotjinlee)
The experience itself was really fun and worth every penny!
The dance class was relatively easy to follow, and the instructor was friendly too.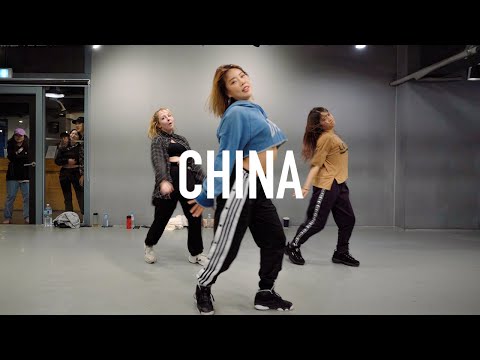 There were many foreigners who joined the class and even children! After several step-by-step practices, I managed to do the full dance at the end of the class. Although there were some difficult parts, I felt good about it in the end.
View this post on Instagram

A post shared by 𝗦𝗢𝗬𝗜 소이 (@iam_s0yi__)
You can also film yourself while dancing, but not by using professional cameras since they are not allowed to be brought into the dance room. Hence, you can only use your phone camera.
Taking a class at 1MILLION Dance Studio is a must-do activity that should be included in your bucketlist when you visit Seoul, especially if you love dancing! However, if you have no experience of dancing, you definately want to check the schedule ahead of time and book a spot for Step By 1M.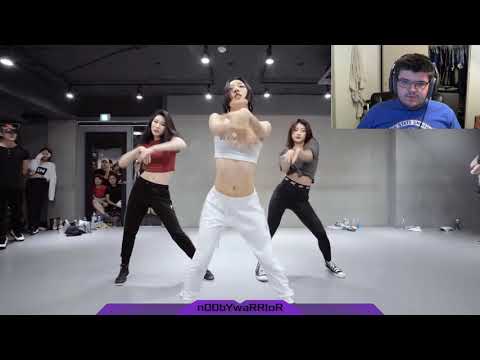 Want to try out other classes in Seoul? Click Here to read about a traditional seal carving class in Seoul.
Related Articles
Total
Shares
Related Topics
1million
1million dance studio
alexx
ara cho
choreography
class
classes
dabin
dance
dance class
dance classes seoul
dance studio
dokteuk crew
Hallyu
harimu
hip hop
how to take classes at 1million
koojaemo
korean choreography
kpop dance
kpop dance classes
kpop dance classes seoul
kpop tourism
learn kpop choreography
learn to dance seoul
lia kim
seoul dance classes
seoul dance studio
Get Our Newletter
Subscribe now to our newsletter
By checking this box, you confirm that you have read and are agreeing to our terms of use regarding the storage of the data submitted through this form.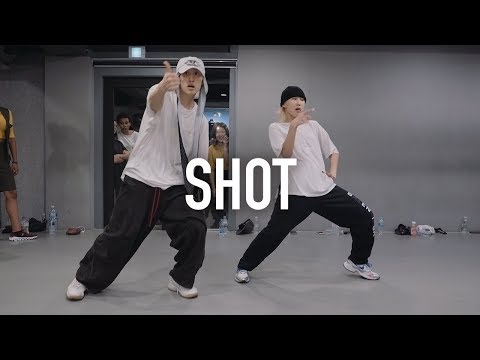 1 million dance × Korean language study
"Performance dancing video choreographed by Lia Kim. I love that one because it has my favorite song『la la lach』
You can select a language school in the list below and residence to stay
One significant point of "1 million dance✖︎Korean Language Program" is flexible in selecting a school to learn Korean and house to stay. Do you want to take a cheap plan, prepare a TOPIK test, or live in a share house? Do not worry! We can provide a program suitable for your preference.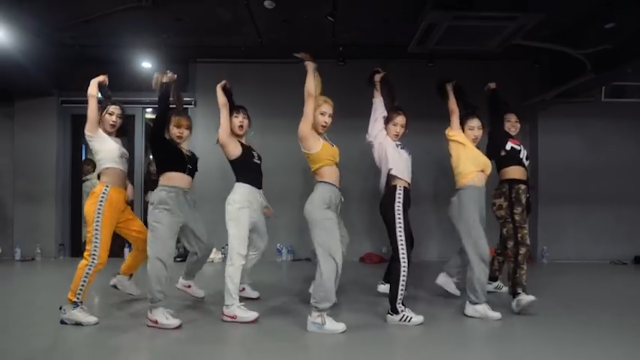 "Language school in university"
" Universities in Seoul can provide 10 weeks of Korean language lecture costing from one thousand dollars to fifty thousand dollars. The good point is that teachers who work in a language institute are so high level and Language school has a great career. Moreover, native Korean students in university can help you to study language (we call the helping program "Toumi (도움이)" which means helping someone in Korean.
*list of language institutes in Seoul :
​
Yonsei University
University of Seoul
Duksung Women's University
Sogang University
Seoul Education University
Soongsil University
Bucheon University
"private language school''
Those are private language schools by private enterprises. You can take the class every month. There will be 2 to 5 classes per week. The tuition fee is from $200 to $389 per month. Compared to other options, you can choose morning or noon classes.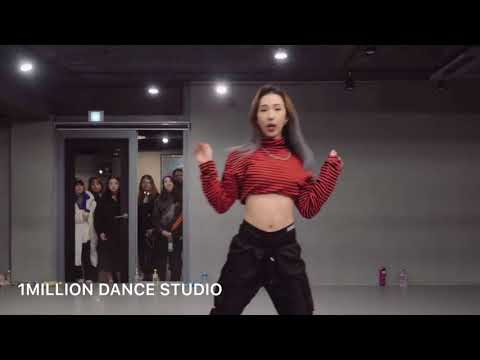 It is also possible to take a conversation class or TOPIK classes you need.
ACCMMOCDATION
"various styles of living''
Off-campus housing :
Off-campus housing is the cheapest plan to stay in. there are basic facilities like toilet room, shower in the room. 
Guest housing:
is ten minutes away from the dance studio. If you are going to take 2 weeks study abroad plan, it is the most reasonable price. Because there is one shared space with a Korean, you can make a friend easily. The staying fee is $5 won with breakfast per day.
Shared house. Lodging:
In a shared house, you are going to use the same space as the house with someone. Here is also a plan to share space with two people or one. Basically
shower, kitchen, and living room. On the other hand, lodging also has similar construction with a shared house, but basically, the owner manages house issues. The Owner can prepare a meal for you and clean your house.
Rates 
1  Class                                                                     25.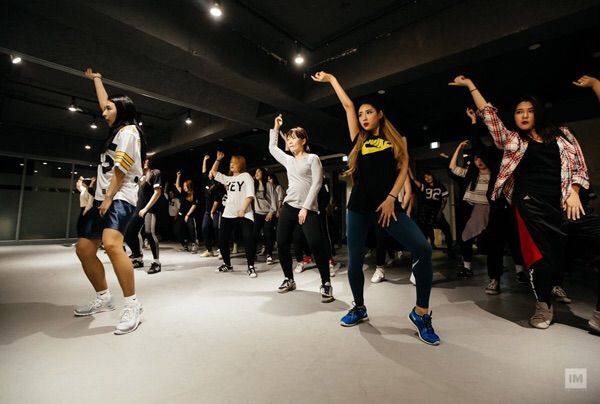 000W
                                                      Our Price       ( 20.000W )
5  Class                                                                     110.000W
                                                      Our Price        ( 90.000W )
10  Class                                                                   200.000W
                                                      Our Price        ( 170.000W )
20 Class                                                                   320.000W
                                                      Our Price        ( 280.000W ) 
30 Class                                                                   360.000W
                                                       Our Price       ( 310.000W )
40 Class                                                                   400.000W
                                                       Our Price        ( 340.000W )
You can take lessons at a special price through us
list of fees of dancing study abroad program with 1 million dance studio
Start your application today!!
WE'RE HERE TO HELP
Our staff-student coordinators all have experience studying in Korea, so we are best able to answer any of the questions and concerns that you may have
ANSWER YOUR QUESTIONS 
PROVIDE YOU THROUGH THE VISA APPLICATION PROCESS
GUIDE YOU THROUGH THE VISA APPLICATION PROCESS
Website 1Million Dance Studio - www.
youtube.com/channel/UCw8ZhLPdQ0u_Y-TLKd61hGA - "A channel that inspires and motivates - I want to dance, dance a lot, dance all the time!"
Many keypopers know about 1Million Dance Studio. Because the studio, the choreographers of the studio are very, very famous in Korea, and I have been following their YouTube channel for more than a year.
In general, I just love dance videos, tutorials, cover videos or videos with the game - random dance - when it's all about K-pop. Because in Korea, pop music is some kind of completely different format - all the details of the performance, vocals, support from fans are thought out ( fanchirs, for example. Have you ever seen a group or a group's agency issue a special instruction - how to support a group, a performer during a performance? That is, what phrases and when exactly to shout or sing, so that it looks harmonious for a performance? And all this is not childish fun, sometimes judging by the voice of such an ora during the performance of female groups there is just a crowd of men aged ).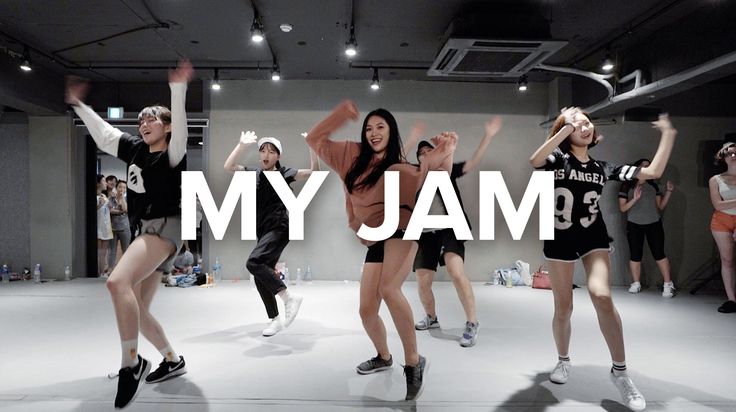 And the choreography is especially important.
Groups, idol singers spend years honing their singing and dancing skills without affecting their breathing. And the number of cover bands around the world is hard to imagine!
1Million Dance Studio is not just a cover band, but on the contrary - the place from which everything is just beginning. Leading studio choreographers are developing choreography for many singers, groups, and some excerpts from their choreos become viral, and groups can get many times more fame, just because of the amazing choreography.
But besides keypop, there are just countless videos of choreography and other songs on the studio's channel - but taking into account their own idea.
More than 23 million people have already subscribed to the channel, and some videos are gaining hundreds of millions of views! Excuse me, but it's really very cool when a hundred million, one and a half hundred million views is a really big level.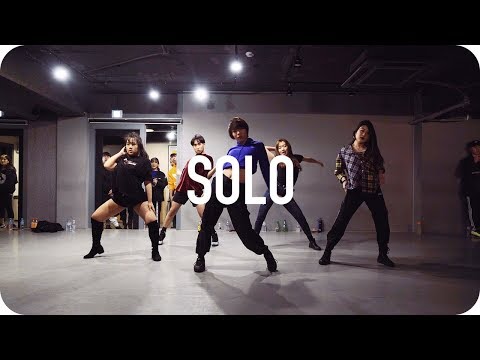 Especially if we compare our stars, who are almost showered with rose petals when the video is gaining a million. And there are hundreds of millions!
My favorite from this studio is choreographer Lia Kim. Leah was born at 1984, but you can't even give her close to her age. She is one of the founders of the studio, is a choreographer and director of the studio.
A lot of hard work - either by herself or in collaboration with other choreographers, she created more than one choreography that is known to keypopers from all over the world.
The stars to whom she created the choreo often appear in the studio themselves to record a joint video.
And it's very interesting to watch the choreography "from the first person", exactly how the choreographer conceived. After all, groups, artists still have their own presentation, their own style, they change a little, improve, and the choreographer shows it all the way it was planned.
And if the movements of the artists are softer and smoother to look like cats on stage, then it is noticeable how much more precise the choreographers are in their movements.
And it's straight to goosebumps - to see how the artist and choreographer are harmonious, smooth in movements - like Yoojung (choreographer) and Chungha.
The artists seem to feel at home here in general - they come often and without make-up, like the blonde Jessie, it's so cozy, pretty, when she's like a tigress on stage.
In general, I really like the choreography from 1Million Dance Studio. When you then look, look, then sooner or later you want to start dancing and repeat.
Gashina's choreography for Sunmi is one of my favorites. With a certain ease of execution - it looks really cool on stage.
Well, if not the studio is listed in the choreographers, then I like their interpretation.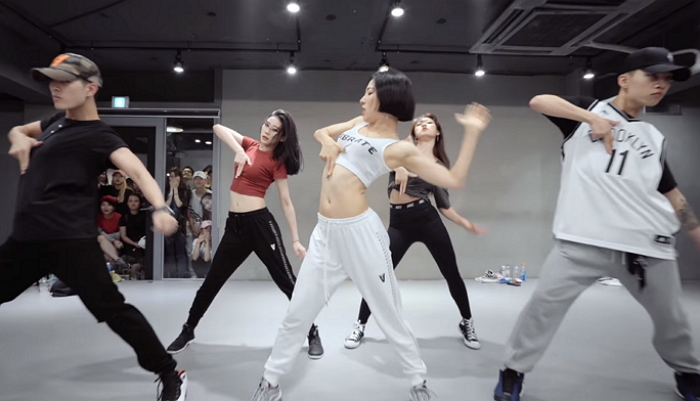 What would the dance look like from them.
I really like that the studio does not go in cycles in the presentation and teaching of any one style. There are whole cocktails from different genres, but everything is very harmonious.
Unless I noticed the classical ballroom choreography here. But it's hard to imagine them doing fouettes or grand batman on pointe shoes. Here is a more modern trend.
That's what's really missing - some kind of instructional videos, in style, and now we'll learn the choreography of such and such a song. Do you want to learn? The video from the channel where the choreography is already shown should be enough, or go ahead and study at the studio itself.
A lot of children also work here. Because dancing is becoming more and more popular.
Not to mention the fact that not only Korean women enroll in the 1Million Dance Studio.
If you look through YouTube, you can find a bunch of vlogs about how cape-pop tourists go to the studio, at least for one lesson, to get into this atmosphere, to see with their own eyes. Yes, and here on the screen, with choreography training, it is noticeable that not Korean women are dancing.
For me, the YouTube channel 1Million Dance Studio is not some kind of training video that you can learn a certain choreography or master some skills. Not far.
This is just a huge source of inspiration for me. At school she was actively engaged in dancing - pop-ballroom, with a warm-up at the barre, fuete, grand batmans. And this is a pure buzz - when you fully and completely feel your body, every muscle. And now I really miss those times that after school there was neither time nor opportunity to develop further in this direction. Yes, and in the city there are no dance studios that accept not children - no.
And the soul sings, the soul wants to dance! And for me now it's some kind of separate kind of pleasure - headphones in my ears, favorite tracks and remembering my youth, with a warm-up, and dancing to keypop - it's just creepy cool! The main thing is that no one sees)) Because the modern choreography of keypop songs is far from fouette.
But after watching these 1Million Dance Studio videos, I just have some kind of energy boost, and I remember that I just love dancing wildly. If we had this studio, I would probably be one of the first to sign up and run there skipping. But, alas. And that's what I miss, I really miss it.
Of course, it happens that 1Million Dance Studio choreographers give lessons and master classes "on the road", but this is at all sorts of festivals and other big events, but again - far from my place of residence, just very far and delimited by the border countries. Alas.
1Million Dance Studio I highly recommend just because of the amazing atmosphere of the video, everything that happens in the studio.
The shooting quality is pleasantly pleasing - it's a pleasure to watch.
1Million Dance Studio and Leah Kim captivate with their choreography
Liya Kim , famous Korean choreographer from 1Million Dance Studio , presented an amazing dance performance at New York Fashion Week.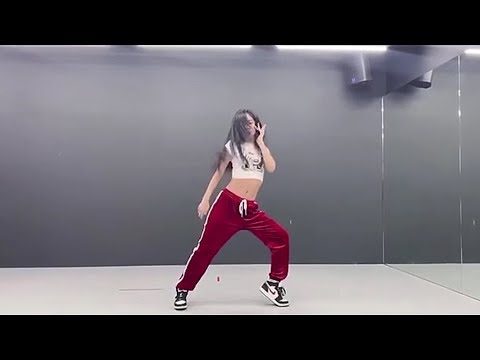 SEE ALSO: 7 K-Pop Groups That May Have Debuted Under Different Names
Leah Kim is known for her dance performances for 1Million Dance Studio and their clients. She successfully combines various styles of dance - from smooth contempo to "robot" movements. Her performance received wide support from the audience, and many were mesmerized by her unusual dance.
#p/BQnbND0hQBK/
Watch the full video of Leah Kim's amazing performance .
1Million Dance Studio actively promote their dances on Youtube. The professionalism of the choreographers attracts the attention of even the most skeptical audience, and seems to convince that everyone can dance. The studio offers different degrees of dance complexity and a variety of movements, because they do not single out any particular genre, but create a kind of groovy mix that makes you want to learn how to dance.
Among the clients of 1Million Dance Studio there are S.M. Entertainment JYP Entertainment LOEN Entertainment Samsung LG Group Kia ​​Motors Studio choreographers have choreographed and practiced dances for Girls' Generaion , 2NE1 , Jay Park, Miss A , f(x) , Hyorin , 2PM , 2AM , GOT7 , After School , TWICE and others.
Watch some videos of 1Million Dance Studio below:
We Don't Talk Anymore - Charlie Puth / Lia Kim & Bongyoung Park Choreography
Agust D - The Last | Sori Na