When you taught me how to dance piano sheet music
Sheet Music Downloads at Musicnotes.com
Sheet Music Downloads at Musicnotes.com
Share The Music
Limited Time!
Top Songs Top Songs
New Songs New Songs

Recommended

Recommended
Get back to the music faster with Musicnotes! Just choose your sheet music from our catalog of over 400,000 high-quality arrangements for every instrument, skill level, and scoring. Then, checkout and print instantly in any available key.
Plus, access your sheet music library anywhere with our free iOS, Mac, Android, and PC apps!
Find Your Song
Find the sheet music you're looking for—from beginner to pro, Bach to Prince, and banjo to piano—available in any key.
Print Instantly
Checkout and print instantly from your desktop or mobile device with our quick and easy purchase process.
Access Anywhere
Play, transpose and mark up your sheet music anywhere with our free interactive apps for iOS, Android, Mac and PC.
The Musicnotes Difference
| Feature | Musicnotes | Elsewhere |
| --- | --- | --- |
| Find and purchase sheet music online | | |
| Library of more than 400,000 arrangements | | |
| Print in originally published key | | |
| Print instantly in any available key | | |
| Arrangements transposed and proofed by musicians | | |
| Will show a full, first page preview | | |
| Access sheet music in iOS, Android, Windows, Mac, and Web apps | | |
| Playback, loop, and markup in-app | | |
| forScore integration | | |
| Live chat customer support | | |
All-access pass into the art of songwriting
Song Spotlight is your all-access pass into the art of songwriting.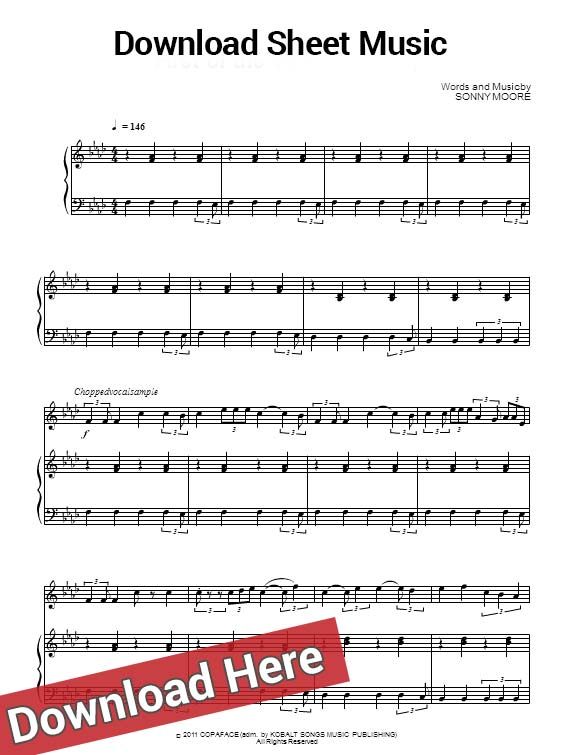 We bring intimate live performances and fascinating musical insight straight from the artist to you, musician-to-musician.
Watch More Song Spotlights
What Our Customers Are Saying
" I am a Steinway and Sons artist, have sold millions of recordings and had over 30 White House performances. Requests were made at a White House party for some Stevie Wonder tunes so I immediately pulled out my iPad, summoned Musicnotes and bought sheet music for "Overjoyed" and "Ribbon in the Sky". Your company has made me look great in so many performances. Thank you for this fabulous gift musicnotes is to performers.
- David Osborne, Steinway Artist and "Pianist to the Presidents"
" I sing some of the most current songs thanks to Musicnotes.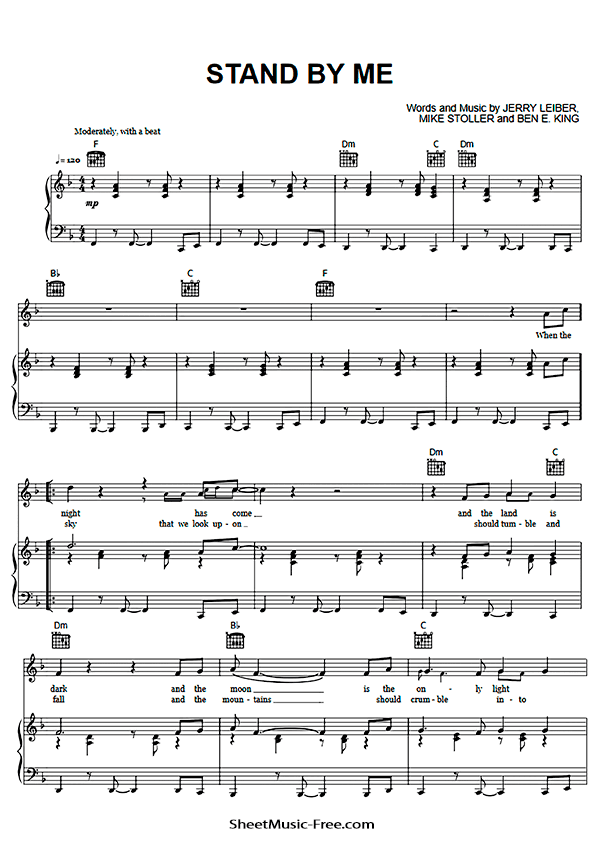 I do not know how I would be able to find such great quality piano pieces and such an affordable price anywhere else. I love that I can find basically any song I want in your wide variety of music. I am also glad that you give a preview of the song so I can hear it before I buy it. This site is such a huge help to my performing abilities and is the ONLY site that I will buy sheet music from.
- Z. Schaffer, High School Student
" As a piano bar performer I must try to play all requests. I need the sheet music now, today, while it is hot and can earn me tips. I don't have time to find it in a collection or something containing songs I already have, or to wait for the Post Office to deliver it to me. With Musicnotes I can order it, pay for it, and have it in minutes.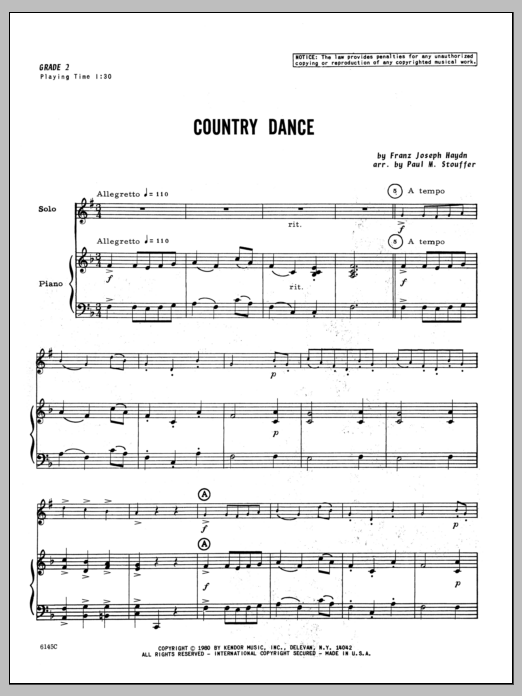 I can use the song that night & make a better living.
- G. Fitzgerald, Piano Bar Performer
Read More Testimonials
From the Musicnotes Blog
Celebrating 50 Million Sheet Music Downloads
& Over 8 Million Customers Around the Globe
As the world leader in digital sheet music, Musicnotes is proud to offer the best selection of 100% officially licensed and legal arrangements through our premier online sheet music store, covering all major instruments for musicians of every skill level. We partner with music publishers of all sizes throughout the world, maintaining a longstanding commitment to support songwriters, artists and our music publishing partners.
♩
Nigel Westlake - Composer Interview with focus on Miss Potter
This interview was conducted by telephone on 4th January 2007, with Jim Paterson speaking to Nigel Westlake about his musical background and the (soon to be released) film Miss Potter which covers a key period in the life of Beatrix Potter.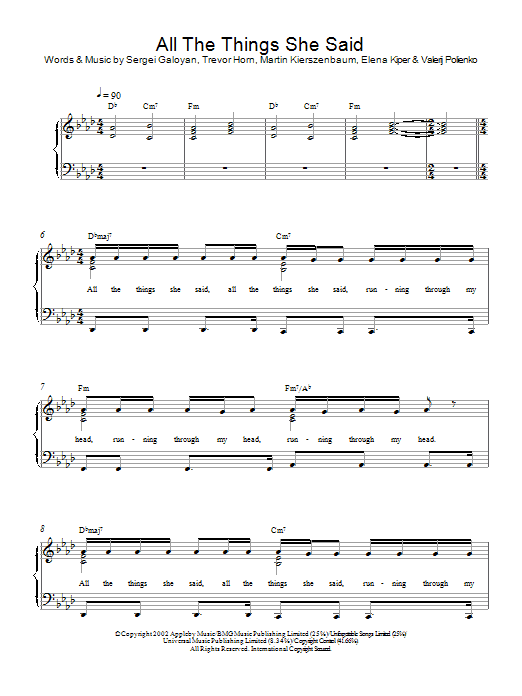 An audio version of this interview is also available for download as an mp3 podcast (23Mb).
Musical Background
JP: The Miss Potter film and soundtrack is going to be released shortly in the UK. I've a number of questions about the music, but first I'd like to understand a little bit more about your musical background and how you came to work in film music.
NW: I began my musical career playing the clarinet. My father was the principal clarinettist in the Sydney Symphony Orchestra and he taught me to play from about the age of 10, and for many years I aspired to become an orchestral clarinettist and follow in his footsteps. In my mid-teens I started experimenting with composition, and became quite interested in the process of composing and its impact on my interpretation of existing classical music, namely the music I was studying at the time, that being the clarinet repertoire of great concertos and so on. I began to write little pieces for my friends to play, a very diverse collection of instrumentalists from jazz, classical and rock backgrounds.
We formed a band and we toured with the band for a few years along the East coast of Australia with some success. Through that experience I began to get invitations to compose music for Radio and Theatre and Circus, and by and by I became involved in film.
My mother found a little ad in the paper one day which she cut out to show to me, which was asking for applicants to sign up for the first ever music and film course at the Australian Film and Television School based in Sidney. I applied for it thinking that I didn't have a chance of getting in but I did, and my work was noticed by some producers who were involved in the course and I was subsequently invited to write for some documentaries. During this time I was maintaining a career as a clarinet player. So I had for quite some time a dual career existence as a composer of television and media music, and on the other hand a classical career as a clarinettist in various chamber music ensembles. It was about 11 years ago that my composition career eclipsed my playing career and I started to get some fantastic offers to write film scores.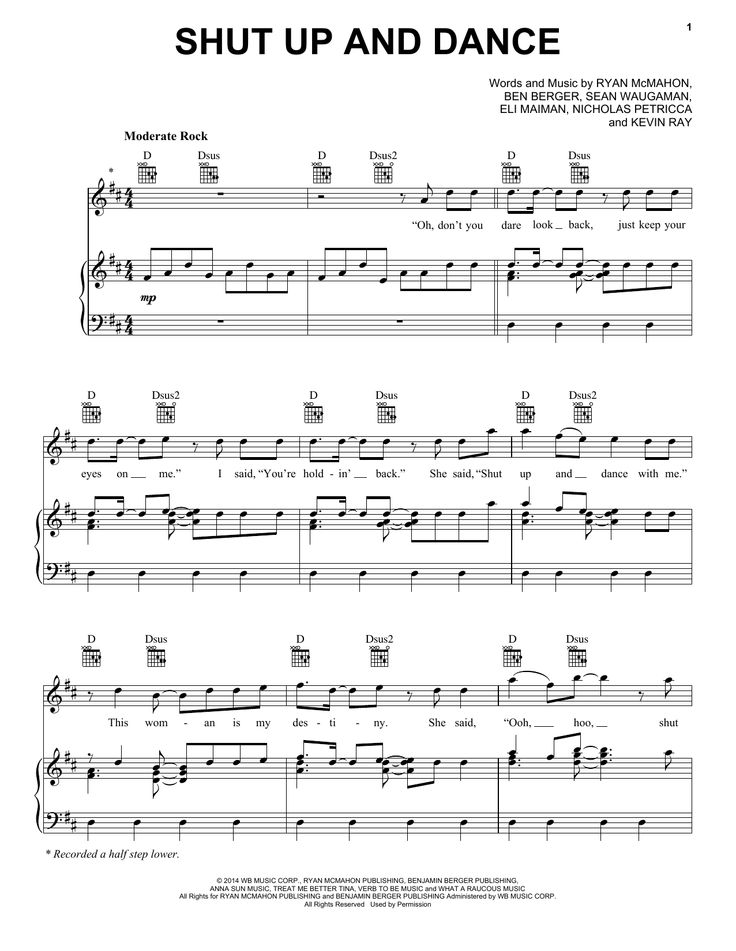 But really it did interfere with my performing career, so at that point I began to concentrate fully on composition and I actually stopped playing the clarinet. So that's where I've come from. I'm a self-taught composer and gained a lot of my skills working as an instrumentalist with other instrumentalists, with a keen interest in contemporary music.
JP: That's very interesting. You say that you were self-taught but you did attend that course in Sidney.
NW: Well that was a short couse, about 8 weeks long, and it was more to do with the mechanics of fitting music with film. It wasn't a composition course as such but about applying music to film. I had as my tutor a brilliant American composer called Bill Motzing, who's been involved for many years now in a number of feature scores himself and more recently he's been doing a lot of teaching and orchestration for other composers. That was a wonderful introduction into music for film. I've also had a great opportunity to take my scores to other composers whose work I admire, and get them to commment on the work and give me feedback in a more informal situation.
So "self-taught" is a bit of a long shot, but it has been more an informal approach to composition.
JP: Yes, so you didn't study composition formally for 3 or 4 years at University. In your film music you mentioned a number of documentaries but, to my mind at least, you are most familiar as the composer for the Babe films.
NW: A lot of the documentaries I've done have been for lesser known television presentations, but more recently I've been involved in Imax films, which in a sense are documentaries. I've done 5 Imax film scores to date, and that's a wonderful format to work in which is very different to the standard drama feature film score.
Miss Potter - music box theme and song
JP: So going back to Babe then, the first Babe film was directed by Chris Noonan just like Miss Potter. Have you formed a particular close relationship with Chris?
NW: Yes, we formed quite a close relationship.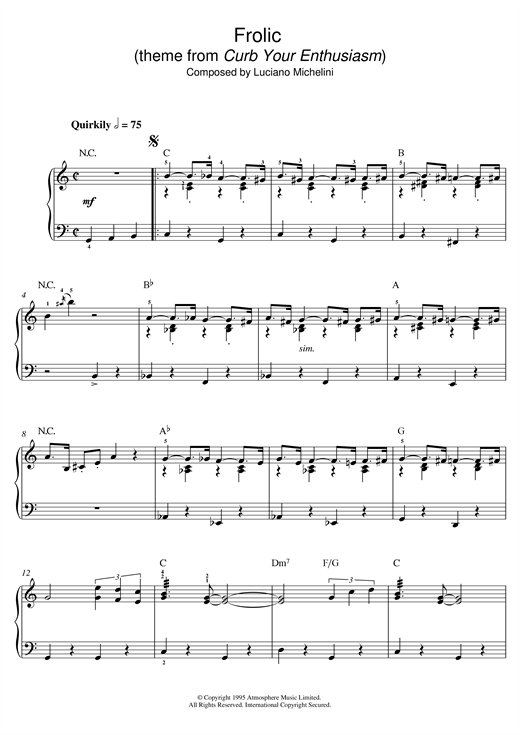 It was a very healthy composer-director relationship that we established on Babe, and we always said that we would look for another project to work on together. Chris has been very busy the last 10 years or so developing a number of film scripts, several of which he'll now be bringing to the screen over the next few years. But Miss Potter was one that he felt would be interesting for us to work on together, so I was invited to submit some ideas for this score. In fact one particular idea which is in the centre of the film is a very touching scene where Ewan McGregor who is playing the part of Beatrix Potter's publisher, Norman Warne, is taken up to Beatrix's bedroom one Christmas Eve in order for her to present him with a beautiful painting that she has done as a Christmas gift for him to show her appreciation for his support of her work, in the publication of her first children's book "The Story of Peter Rabbit". He notices in the corner of her room a little music box. He picks it up and it begins to play.
He says "Oh yes I know this tune which is "Let Me Teach You How To Dance"." He says he's a terrible dancer but the words are rather sweet. Beatrix says to him "Oh, you know the words. Can you please sing the words for me." and then Ewan proceeds to sing this song.
Chris rang me up several says before they were due to film this scene and said we've got this song and we haven't got a tune for it. I think I'd like you to write me a waltz in the style of the popular genre of the period circa 1890s. It should be very formal, very sweet like a parlour song. This was of course a new venture for me having never written anything like this before, but I quickly dashed off a tune and sent it through to Chris on email as an mp3 file, saying "is this the sort of thing that you want? And if it is I'll keep developing it to make it better for the shoot". He wrote back a couple of days later saying "Yes, we've shot the scene and the tune worked beautifully, thank you very much. Would you like to come to London and write the score? Because I think that this theme should be incorporated as part of the score of this film and you're obviously the person to do it.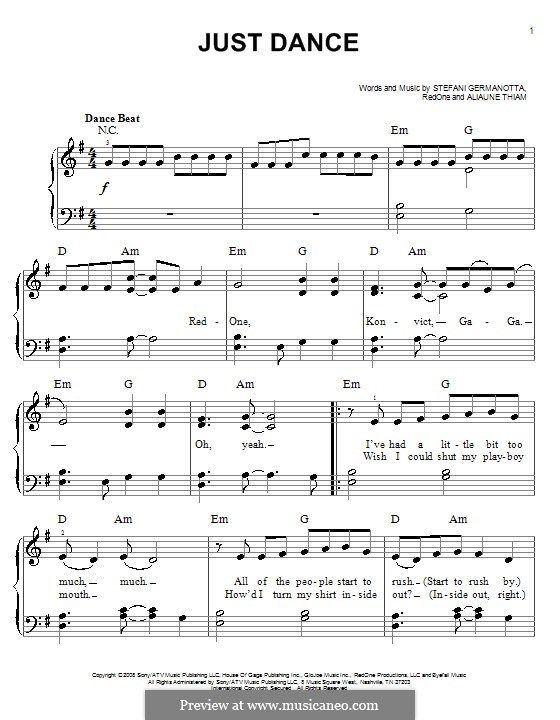 So it was with great excitement that I packed up and moved to London for several months and worked very closely with Chris on the score. I had the wonderful opportunity to work in London with fantastic, top-of-the-tree session musicians. I had the great priviledge to work with people like Maggie Rodford at Air-Edel and of course Mike Batt and Katie Melua who came on board at the very last moment.
JP: So how did that happen? Were you involved?
NW: What happened was I got a call from Maggie a couple of days before I was due to leave London to return to Sidney, because the score had all been recorded and the job had wound up. Maggie said "Look, the producers are interested in turning the music box tune into some sort of pop song for the end credits." Of course my immediate reaction was "It's a waltz. When was the last time a waltz was like a popular song? Maybe 80 years ago or something." She said "I think you should give it a go, and I think the perfect person to work with would be Katie Melua, and Mike Batt.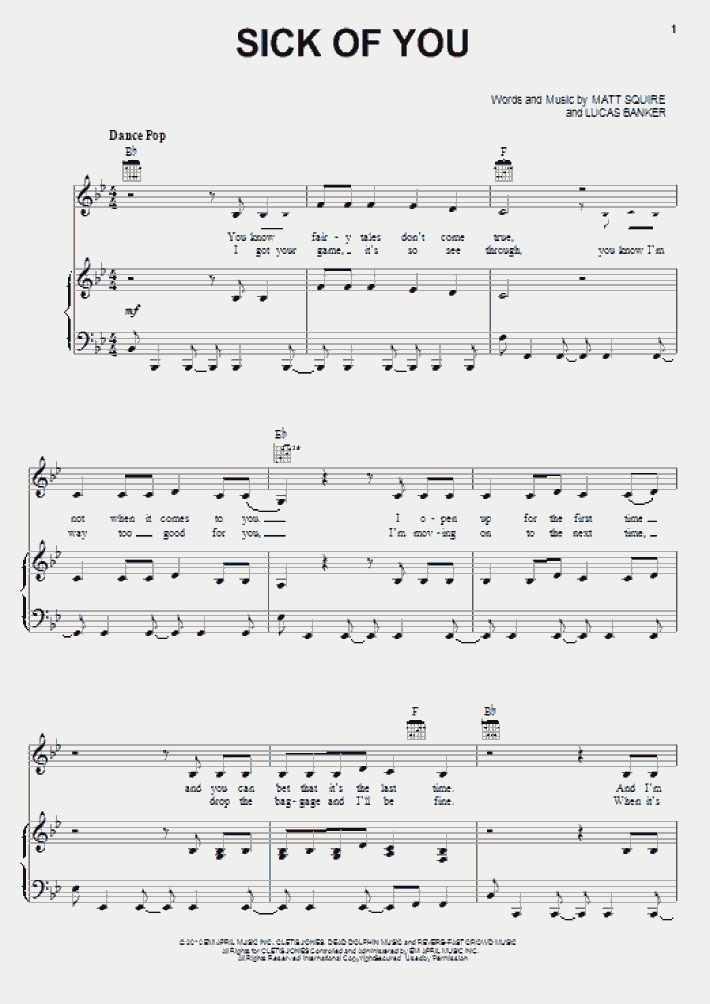 " Of course I'd known of Mike Batt's work for many years, his work on the Wombles and his music theatre piece "The Hunting of the Snark". In fact my mother played in his orchestra when he toured to Australia with that show. She brought home a CD of his work and played it to me, saying here's a distinguished chap who's doing some good stuff. So I was really quite familiar with Mike's work.
So I went up to his studio one morning and he said "OK we've got the band booked at midday and the orchestra's coming in at three, and Katie's coming in at six, so where's the song?" I said "Well here's the music box tune. Basically we have to turn the lyrics around." Because in the film it's sung by a male: "Let Me Teach You How To Dance" a sort of patriarchal male gesture. In the case of Katie singing it, Mike turned the whole thing around and in 40 minutes and re-wrote the lyrics for this beautiful song "When You Taugh Me How To Dance". So that in a sense becomes the spirit of Beatrix Potter reminiscing on her early days, and her first romantic encounter with her publisher Norman Warne.
When I played it to the editor of the film, Robin Sales, he said it's just like Renee Zellwegger actually singing it in the style of Beatrix Potter as it encaptulates the spirit of it, the slightly eccentric, quirky yet warm spirit of Beatrix herself. And it happened in 12 hours!
JP: So no time pressures then!
NW: No, you know what it's like in film. So it was great to have Mike there. He works so closely with Katie and understands her voice. To write those lyrics so quickly, he's just a genius you know. That was great. We sent the finished tape along to the mixing session, and all the producers were absolutely overwelmed with the response. They were very excited by it, and so it becomes this prominent song at the end of the film.
JP: I've heard the soundtrack obviously, but I've not seen the film as it's not been released yet.
NW: As you'll see Jim that theme is a recurring theme throughout the score, and in a way it becomes Beatrix's theme that accompanies her through this labyrinth of emotional turmoil that is encapsulated within this six years that cover that period of her life.
Miss Potter - other aspects of the score:
JP: Other than this key theme then, what kind of direction did Chris Noonan give you? What kind of guidance?
NW: The score works on several levels. The other thing we spoke about in great detail was the fact that you're dealing with characters from the Victorian era, very straightlaced, people never said exactly what they were thinking. It was a very cloistered and repressive environment. All the time there's these deep emotional undercurrents underpinning the action on screen. You're not actually looking at that on the screen but you know that it's there because of the dramatic context of the work. So Chris wanted the music to take on this almost subliminal aspect, and try and support the undercurrents of the dramatic context that was happening between the various characters. So the score in some instances is working on that level, and then in other instances you've got the beauty and wonder of Beatrix's imagination, the creative spark that helps her create these wonderful characters in her books.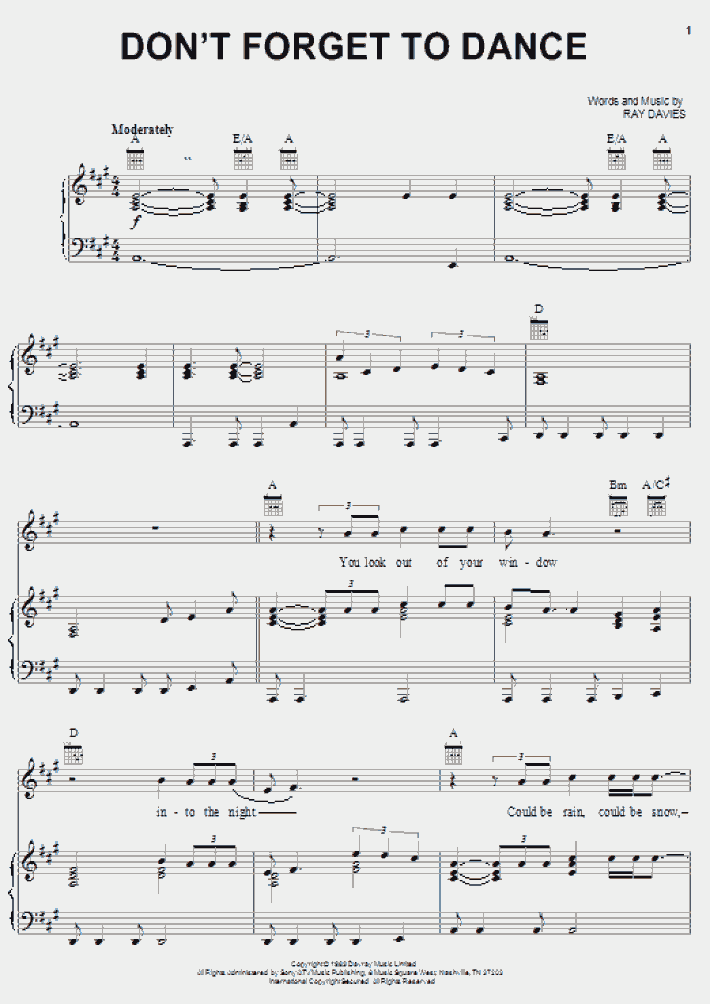 That in itself is another strand of the score, where a particular theme is used, orchestrated with celeste and harp to give a sort of magical quality to the work.
JP: As I've said I've not seen the film, but trailers from the film have been shown on TV, and some of the characters in the illustrations in her books are animated. Is there a lot of animation and did it require a special approach to the music?
NW: No, I'm not sure that I've seen that particular trailer but the characters only come alive for very brief moments and not very frequently. So more often than not there might be a very subtle musical reference to their actual movement when they're animated. It's more a case of the music supporting Beatrix's inner life, her fantasy world. So there's no great slabs of time where the characters are interacting with her. You only get the occasional blink of an eye or character running off a page or something like that. It's not an animation in that sense, in the traditional understanding of the word animation.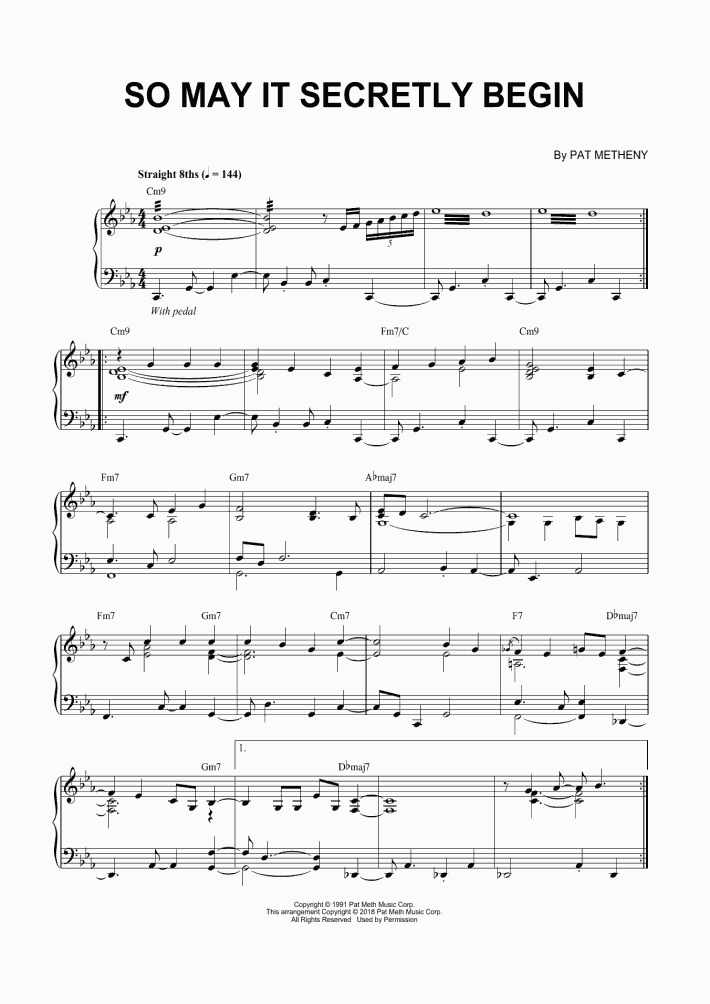 Certainly animation is used very effectively but very subtly as part of the film. It wasn't like working on a cartoon.
JP: Yes. It's sometimes hard to get the impression of what a film's like from a trailer because it emphasises particular moments. The other thing I wanted to ask you about is that Rachel Portman is credited with 3 of the tracks on the album. How did that come about?
NW: That was a directive from the producers. They felt that she had a certain approach that was appropriate for several scenes in the film. So it came to be that she wrote a theme which is used on a number of occasions for Beatrix's involvement in the Lake District. Towards the end of the film Beatrix moves to the Lake District and buys up a lot of farm land up there and becomes very attached to this place, because that's one of the great heritages of her life as she left all this land in its original condition to the British people. So it was seen as appropriate that Rachel become involved.
I guess she had a particular approach or sound that they were looking for, so she wrote a few tracks for the film.
JP: It seems to blend quite well together on the CD.
NW: That's good, I'm glad you said that, Jim. We didn't actually collaborate at all, we were working quite separately. She was being supervised by producers so I wasn't really sure what they were up to. She had been listening to my score when she started work on the film, so she followed a very similar pattern in orchestration.
JP: Yes, that's right, the instrumentation is obviously very similar, just strings and woodwind with piano, and you mentioned harp and celeste.
NW: Yes, that's right. We had pretty much an identical orchestra between us.
JP: Were there any other aspects of the film that you saw as being key to the music, or particularly difficult to score.
NW: I guess the most challenging aspect of the score was dealing with transitional passages in time.
For instance there's one track on the score which is track 9 on the soundtrack which is "Beatrix and Norman", which is basically establishing Beatrix's relationship with her publisher. She is forbidden to marry him by her parents because he is seen to be a tradesman and beneath them. So the parents say we're going on a vacation for 6 months. If at the end of that time you still love him then you can proceed and get married. There's this wonderful scene, a big romantic emotional peak of the film where he comes to see her off at the station on her way to the Lake District for her vacation. As you'll see in the picture this has to traverse some very interesting, emotional moments, and either side of that railway sequence is a bunch of footage of Beatrix and Norman together. That was quite difficult to make those transitions between those quite intimate scenes and then lightening up into a larger orchestral palette for the farewell at the station and situations like that. Once I had the thematic material at my finger tips it was then a matter of fitting it to picture and making those transitions seemless and as effortless as possible which is always a challenge.
So that was the most challenging aspect of it.
Next Steps:
JP: I'll look out for that scene in the film when it comes out. So what's next for you musically. Have you got other projects lined up, or maybe you're already in the middle of some projects?
NW: Yes I've got many things lined up over the next couple of years, several orchestral commissions for local orchestras here in Australia and some chamber music works. And I'm looking at a few film scripts at the moment, one of which is with Chris Noonan again, based in South Africa, a film called called Zebras. This is a very exciting script, and he's going into pre-production shortly on that one. It will involve a lot of traditional African music as well as orchestral underscore. So I'm very excited about that. We'll see if that comes off, you know how it is with films: You never know until it's actually in the can. So plenty of work which is great.
JP: I think we're coming towards the end of our allotted time, I want to thank you very much for your time.
It's been very interesting listening to you and I'm looking forward to seeing the film when it comes out.
NW: Great, Jim, great to talk to you and I hope you enjoy it.
JP: Thanks very much and best wishes on those future projects that you talked about including Zebras.
NW: Thanks very much, Jim, and best wishes to you also.
JP: Thanks very much and goodbye.
Not zamudohalsya - not (substitute any word here)
I already wrote that about 7 years ago my M. suddenly decided to learn how to play the piano. Picked up and bought a piano. And he went and took some lessons from a student who taught him to read music, and also taught him to play a couple of his favorite pieces very famously. He also taught me to buy such notes in the store, according to which beginners can play anything provocatively - there is a whole rack, from rock to Lady Gaga. As a result, he bought himself an armful of notes, learned a number of works and gets high.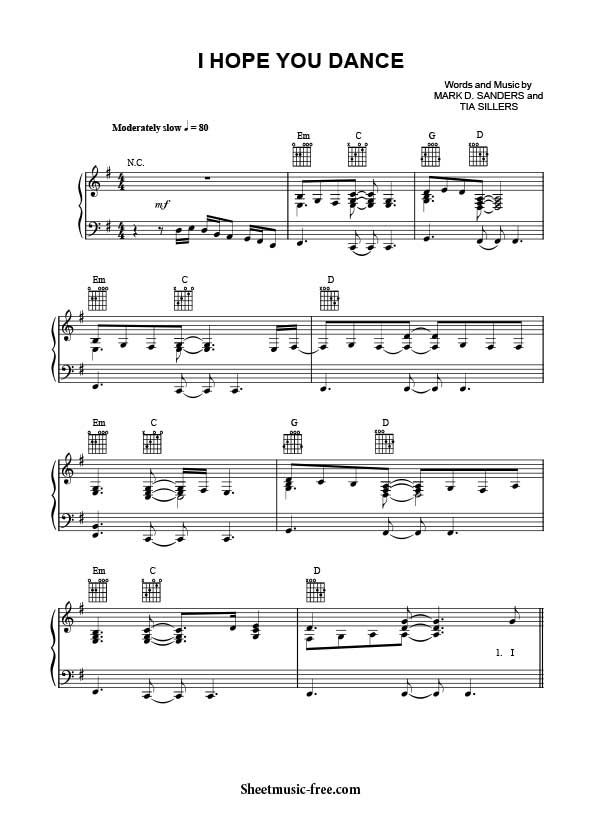 Approximately the same he did with the guitar and accordion. (In general, the accordion, very cool, he inherited from some relative. And it's just so cool that I wanted to learn how to play it.) As a result, he quite often just sits and plays and sings. And sometimes arranges all sorts of comic promotions. In particular, on another religious holiday, he sang the song "The bright side of death" and recorded a video. (And he somehow didn't write down a sung birthday greeting, very touching.)0003
In short, once again I rashly showed this on Facebook, and some St. Petersburg aunts came and condemned me. Iol, yes, his hands are not set, he plays like a savage, and most importantly, he does a very harmful thing. Spoils the taste of the public. Teaching to the fact that such a bullshit can be considered music. This - apart from the fact that he, in principle, outraged the shrine - refers to the courage to take and publicly play and sing something, despite the fact that you did not study at the conservatory.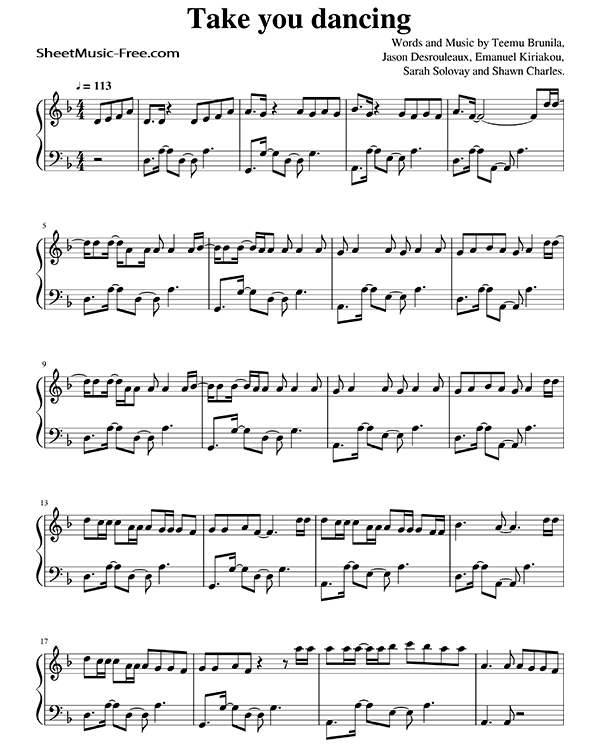 In short, in the chat it was reduced to a phrase: "I didn't plow - I didn't (insert the right one)". Not an artist, not a musician, not a tailor, nobody. One of my girlfriends was slandered on the Internet because she cross-stitched pictures. Because she took instructions from the Internet and embroidered from them. Kind of not copyrighted. And the embroidery was unrealistically cool, there was a lot and it was difficult, just picturesque paintings. And very neat and straight. And generally speaking. This is really beautiful and well done. And how many bad words. As a result, she stopped showing. Now only sometimes she exposes people like her in the party, where others do exactly the same thing.
Or, actually, all the "dances" that I go to. If you look closely, all these maestros (of whom some of them danced tournaments themselves, and are cool choreographers!) come up with such choreographies that there seems to be nothing special at all, well, really, everyone can. But it's like dancing.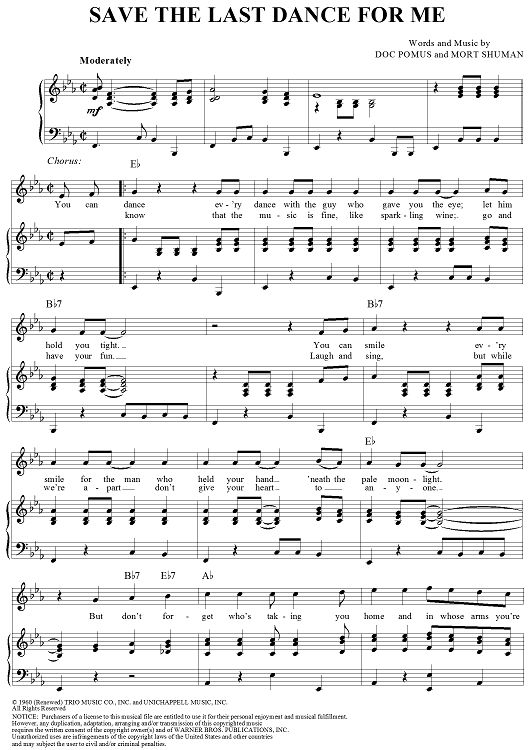 As a result, they not only live well on this, because once a week they recruit as many groups of "non-dancing" 50+ as they want, who go to him to enjoy themselves. They are always in a good mood. Because these people, to whom he gives the feeling that they could still learn to dance, are very happy, they really like it. They smile from ear to ear, and are grateful to him for the fact that thanks to these activities they have grown self-esteem, self-confidence and joy in life. And they enjoy doing the job. And yes, these coaches have something that cannot be taken away or stolen.
Both pianists and illustrators and artists have them. Everyone has. Now I have taken up the task of drawing. And I understand that it looks terribly simple, but in fact it is very difficult to do well. And I sit and try and come up with all sorts of tricks to make it look better. There I twist, here I adjust something by cunning. And I understand that someone else will simply draw one on top of the other, and it will be "not right.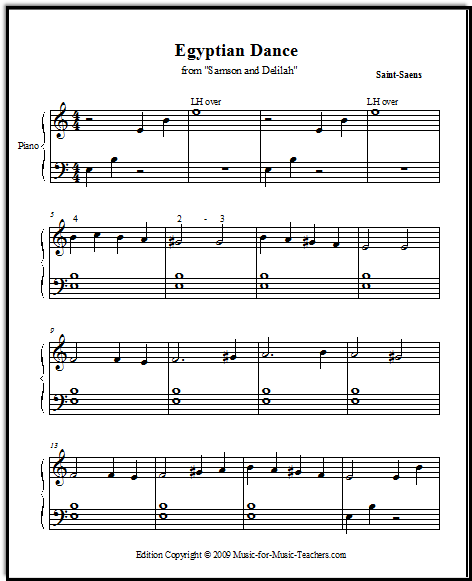 " And this is the case when "just good" becomes, because, firstly, it's not too lazy to invest some extra hours into it, and secondly, you see where they need to be invested, where it "itself" does not look good enough . And thirdly, based on a lot of experience, you can fix it in 10 hours. And not in 25, like others who still don't have much experience.
And why worry about those who (brazenly) have learned to do something nice, and do, and show, well, let them show. You know there are things he can't (and he doesn't pretend to). As if M., by his attempts to play something, directly devalued the whole life experience of these indignant aunts from the conservatory! :-)
See also:
Belolapik shop
All news in Telegram
Non-child pictures in Telegram
Cozy chat in Telegram
My Youtube
Sponsor a treat for abandoned kitties: http://paypal.me/mammamiu

Support my work and read my secret blog too! :-) https://www.patreon.com/mammamiu
Tags: M.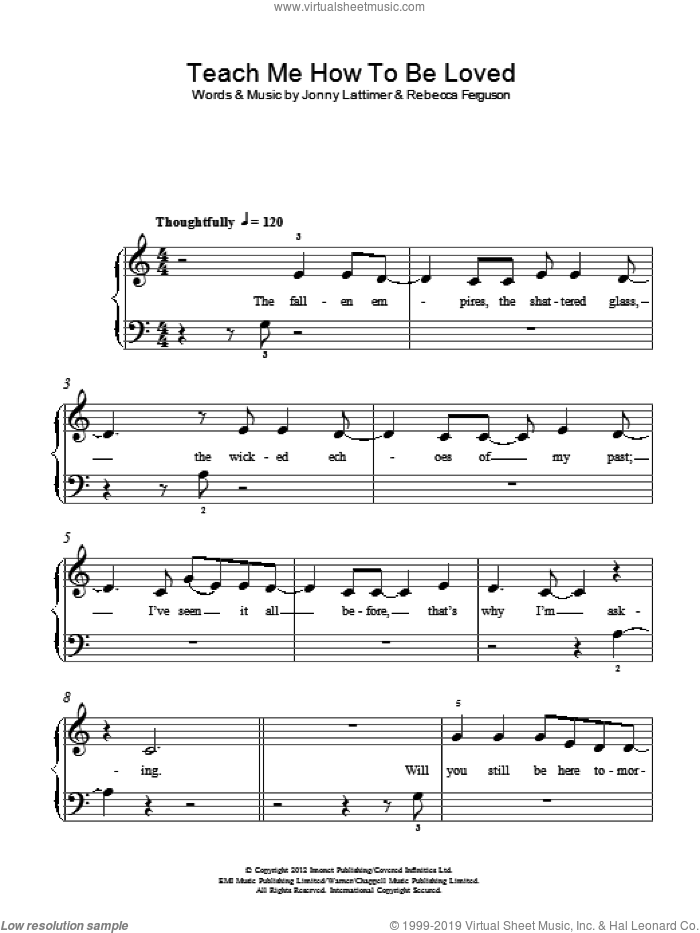 , live, stories
Music and piano on Tumblr
years had a huge impact on me. I was too young for a rave when a lot of these records came out, but my older sister was into dance music, so these kind of tracks sometimes showed up in the house on dubbed cassettes of her friends.
When I first heard these songs, they were a revelation for me - futuristic and innovative, but at the same time incredibly catchy, melodious and emotionally resonant. The big piano breakdowns and the diva's vocals activated the same pleasure centers as really good pop music, and the breakbeats, basses and cutting edge production techniques still allowed my teenage self to pretend I was some kind of smart, artistic, avant-garde tough guy. .
My new album Resilience draws heavily on those early years and the sounds I loved back then, so now is a good time to talk about some of my favorite British rave piano anthems from 1990-1994.
Cathy Dennis 'Just Another Dream' (Polydor, 1990)
This is poppy British piano house to start with - not quite a rave record per se, but a good shot of 1990 dance music.
At this time, the UK was still importing many of its big rave tunes from the US and Belgium, and was just starting to invent the unique British dance sounds that developed during '90-s. Kathy Dennis didn't discover anything new here, but she absolutely captured the New York house sound of the late 80s. She went on to write tons of hits for other artists including Kylie Minogue '- Can'- t Get You Out Of My Head'-, Britney Spears '- '- Toxic'- and Katy Perry '- '- I Kissed A Girl'- .
.
Rhythm On The Loose 'Break of Dawn' (The One After D/Network Records, 1991)
.
Released on Birmingham's influential Detroit techno-turned-rave label Network Records, this track takes Detroit techno and beep influences and overlays a powerful breakbeat, uplifting piano and a classic disco vocal sample. 'Let No Man Put Asunder' is the most oversampled a cappella in the history of dance music, but that was before it was played, so it gets a pass.
The vocal sample is the best sample in the history of dance music.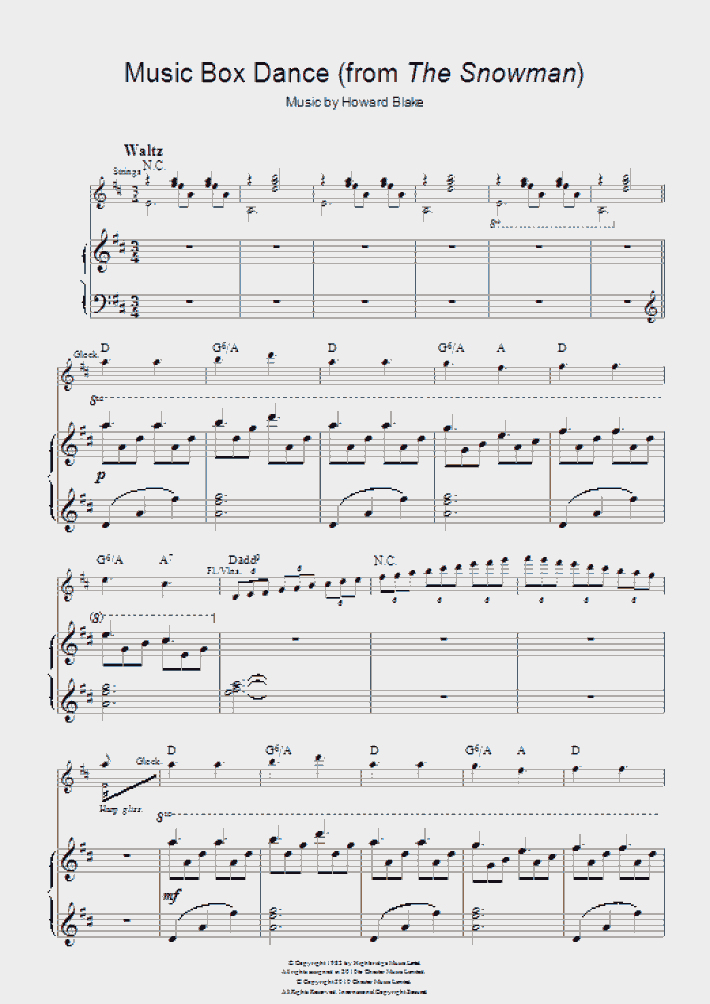 Congress '40 Miles (Instrumental)' (Inner Rhythm, 1991)
A real rave anthem, despite its simplicity (or maybe because of it) - a couple of melodies sampled from American house tracks (piano from 'Jimi Polo', and another melody from 'Full Moon') overdubbed over a breakbeat and a big bass line. It came out on a white label in 1991, and as soon as it started to sell out, they made a bad box office re-recording with stupid vocals. Definitely avoid the vocal mix, but in this original instrumental you can hear the jungle not too far down...
Terrorize 'Feel The Rhythm' (Hamster Records, 1992)
By 1992 the UK had indeed developed its own home sound and there were many independent rave labels releasing full bangers that occasionally hit the pop charts. 'Feel The Rhythm' typifies the more mainstream end of that spectrum: a big piano breakdown with vocals on top, interspersed with buzzing, almost humming synth lines, all topped off with a breakbeat and a big four-on-the-floor hit.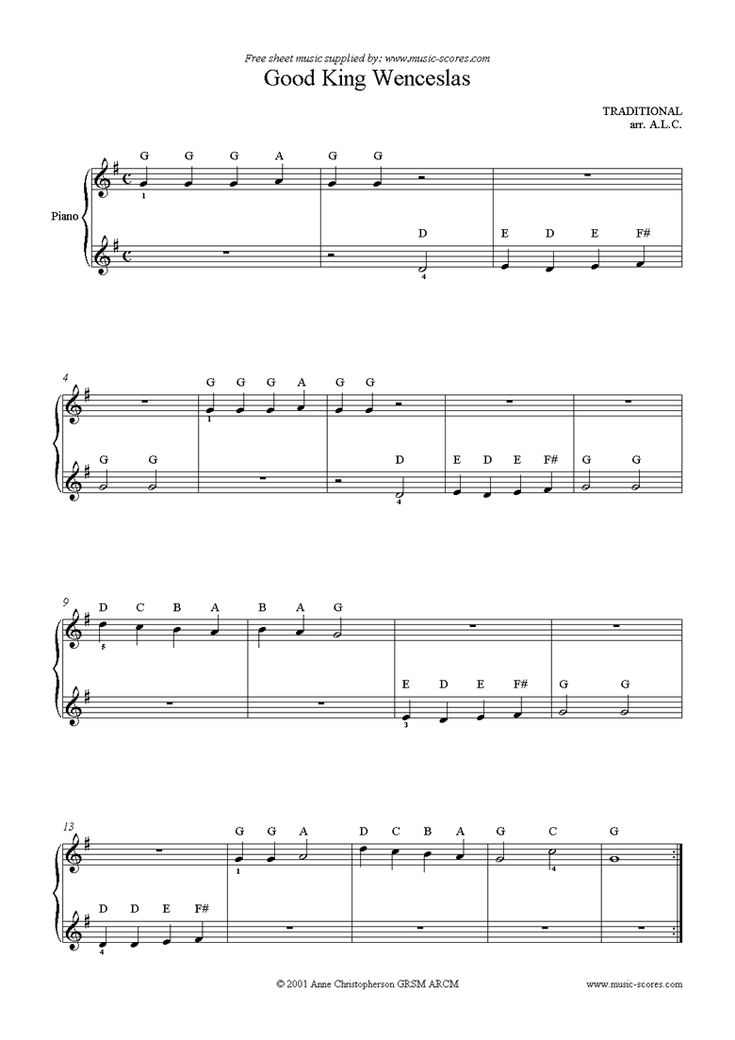 It's silly, but it hits. ¯\_(ツ)_/¯
Baby D 'Let Me Be Your Fantasy' (Production House, 1992)
One of the all-time classics from another influential British label, Production House. The formula is similar to the previous one: big piano, vocals, breakbeat and dark bass noises for contrast. I love how this track (and 'Feel The Rhythm', come to think of it) later sampled crowd noises and air horns in the background, in case you're playing in an empty room but still want it to sound like megarave. Also these lyrics try really hard to pretend they're about love so it can get on the radio, but they're 1000% about MDMA.
M&M feat. Rachel Wallace 'Tell Me Why' (Suburban Base Records, 1992)
.
A track from Suburban Base, the seminal British rave label that introduced DJ Hype, DJ Rap, Danny Breaks, Remarc and many other great drum & bass artists to the world. In terms of songwriting, 'Tell Me Why' is not too different from the Cathy Dennis track at the top of this list, only faster and more bassy, ​​with a breakbeat that moves everything forward.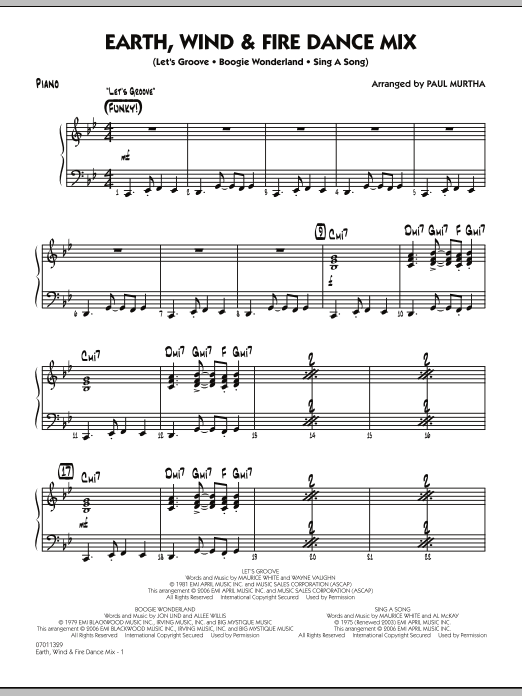 I still play this song often.
Urban Shakedown feat. Mickey Finn 'Bass Shake' (Urban Shakedown, 1992)
Early production from early "Bass Shake" album.
An early work by drum & bass DJ Aphrodite featuring a triumvirate of piano, breakbeat and big bass that became the basis of many tracks in 1992. There are many changes in this composition to keep it interesting; I love how the four-to-floor kick drum appears halfway through the track.
'Shining In Da Darkness' (Reinforced Records, 1993)
Great track from jungle legend Nookie (aka Cloud 9) on 4Hero', Reinforced Records. 'Shining In Da Darkness' does showcase the transition to jungle that was happening in 1993 - amen breaks, ragga MC samples and heavy sub-bass are important components of this tune, but the steady kick drum and euphoric piano from 1992 are still there. Great ending to the set.
Wendy 'Fantasy Wonderland' (Jumpin' & Pumpin', 1994)
'Fantasy Wonderland' is an album-only track by hardcore rave duo Jack N Phil that never made it into wide circulation.