This is how we do it line dance
Line dances & other related music
DJ Tips, DLK Entertainment News
The question is always: Why line dances? The answer is very simple, at a private event there are folks of all ages & class. The one thing most folks know is things like the chicken dance & the electric slide. It gets folks up on the dance floor most folks don't want to be the first on the dance floor. These songs get large groups of folks on the floor all at once. We hear from folks & other dj's how they don't play these songs & they know their guests. If that is true then cool but as we all know that is not a 100% of the time. If your in a club then the mix will keep the crowd alive but in a private event you never know who your guests are going to be. It is always best to have these songs on stand by just in case.
Why just in case? In a word Family! If the Mother of the Bride wants one of these played it is always good to remember the Bride may say it is ok even after the fact she was dead set against the idea.
Keep the family happy. O.k. the following is most common activity songs played at weddings & events. You might call them cheesy but they do work.
Song list from: http://www.wedj.com/dj-photo-video.nsf/weddingparty.html!OpenPage
| | | | | |
| --- | --- | --- | --- | --- |
| 1 | Cha-Cha Slide | DJ Casper | 2000 | Popular |
| 2 | Cupid Shuffle | Cupid | 2007 | Popular |
| 3 | Electric Slide | Marcia Griffiths | 1990 | Popular |
| 4 | You Shook Me All Night Long | AC/DC | 1980 | Rock |
| 5 | YMCA | Village People | 1975 | Disco |
| 6 | Love Shack | B-52's | 1989 | Popular |
| 7 | Brown Eyed Girl | Van Morrison | 1967 | Rock |
| 8 | Macarena | Los Del Rio | 1995 | Popular |
| 9 | Cotton Eye Joe | Rednex | 1994 | Country |
| 10 | Celebration | Kool & The Gang | 1980 | Disco |
| 11 | We Are Family | Sister Sledge | 1979 | Popular |
| 12 | Shout | Isley Brothers | 1959 | Oldies |
| 13 | Dancing Queen | ABBA | 1976 | Disco |
| 14 | Hokey Pokey | Brave Cambo | 1997 | Other |
| 15 | Shout! | Otis Day and the Knights | 1967 | Oldies |
| 16 | Teach Me How To Dougie | Cali Swag District | 2010 | Popular |
| 17 | Boot Scootin' Boogie | Brooks & Dunn | 1992 | Country |
| 18 | Rock Your Body | Justin Timberlake | 2003 | Popular |
| 19 | I Will Survive | Gloria Gaynor | 1979 | Disco |
| 20 | Mony Mony | Billy Idol | 1987 | Popular |
| 21 | Mambo No. 5 (A Little Bit Of…) | Lou Bega | 1999 | Alternative |
| 22 | Chicken Dance | Various | 1977 | Other |
| 23 | Tootsee Roll | 69 Boyz | 1994 | Popular |
| 24 | Jailhouse Rock | Elvis Presley | 1957 | Oldies |
| 25 | C'mon 'N Ride It (The Train) | Quad City DJ's | 1996 | Popular |
| 26 | Achy Breaky Heart | Billy Ray Cyrus | 1992 | Country |
| 27 | All Shook Up | Elvis Presley | 1957 | Country |
| 28 | Last Dance | Donna Summer | 1978 | Disco |
| 29 | Twist And Shout | Isley Brothers | 1962 | Oldies |
| 30 | Its Raining Men | Weather Girls | 1990 | Funk |
| 31 | Who Let The Dogs Out? | Baha Men | 2000 | Popular |
| 32 | Walk Like An Egyptian | Bangles | 1987 | Rock |
| 33 | 1 2 Step | Ciara Feat. Missy Elliott | 2004 | R&B |
| 34 | Copperhead Road | Steve Earle | 1988 | Popular |
| 35 | Beer Barrel Polka | Bobby Vinton | 1991 | Polka |
| 36 | The Loco-Motion | Grand Funk Railroad | 1974 | Oldies |
| 37 | Soul Man | Blues Brothers | 1979 | Rock |
| 38 | Pennsylvania Polka | Frank Yankovic | 1944 | Polka |
| 39 | Wild Thing | Troggs | 1966 | Oldies |
| 40 | Hot Hot Hot!!! | Cure | 1987 | Alternative |
| 41 | Hava Nagila | Me First & Gimme Gimmes | 2004 | Polka |
| 42 | The Stroll | Diamonds | 1958 | Oldies |
| 43 | Wild Wild West | Will Smith Feat. Dru Hill & Kool Mo Dee | 1999 | Popular |
| 44 | Mashed Potato Time | Dee Dee Sharp | 1962 | Oldies |
| 45 | The Ketchup Song (Hey Hah) | Las Ketchup | 2002 | Popular |
| 46 | (If You're Not In It For Love) I'm Outta Here! | Shania Twain | 1995 | Country |
| 47 | Cool Jerk | Capitols | 1966 | Oldies |
| 48 | Alley Cat | Steel Train | 2003 | Oldies |
| 49 | Bus Stop | Hollies | 1966 | Oldies |
Line dancing lessons online - How to line dance steps
Line dancing is one of the most fun county dances out there because you can do it anywhere, and you do not need a partner! Line dance steps can vary greatly as there are a million of combinations that you can learn.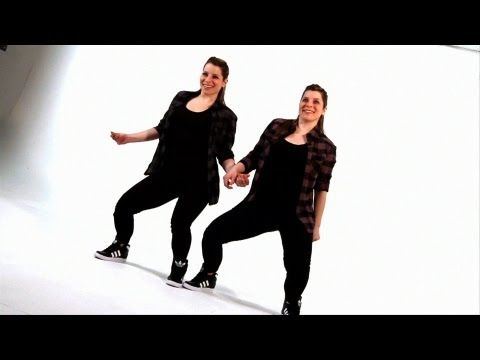 Here is a video that will help you learn how to line dance online. This is a great combo you can do at events, parties and other functions. Below we included a few line dance video lessons to help you learn.
Line dancing Lessons – Mini video series
Move #1: The cupid shuffle move:

Text summary of the move:
The cupid shuffle is one the easiest line dance steps that you can learn. It starts with 8 counts of side steps to the right, with the last step being a touch (no weight change). Then repeat the same 8 counts to the left. Then you do 8 counts of "heel steps" in place. Lastly, you do 8 counts of stepping in place to turn 1/4 to the left. Now repeat the same steps all over facing the new wall.
Move #2: "The wobble" line dance move:

Text summary of the move:
This move starts with a jump forward and wigling/grooving then you jump back and again wigling/grooving in place.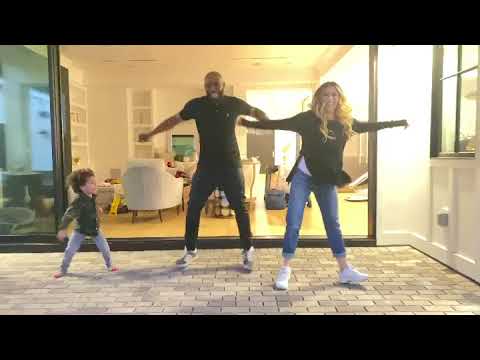 Then you wobble your hands to the left and then wobble your hands – you can put your own style into it! Then you will do a simple cha cha step where you fowrwad, back and cha cha cha in place, Again – forward, back and cha cha cha in place. From there you are just going to do rhythmical steps in place to turn and face another wall. Then you start all over again.
Move #3: The cowboy boogie

Text summary of the move:
This line dancing step starts with a "grapevine" step to the right (side, behind and side) with a "hitch" (knee up) at the end. Then repeat the same "grapevine" step to the left and do the hitch again. Then 1 step forward and hitch, 1 step foward and hitch. Now you step back for 3 counts and hitch at the end. Then you going to "boogie" with the hips, which just means you going to do a small hip movement forward and back, then you turn 1/4 turn to face the new wall and hitch.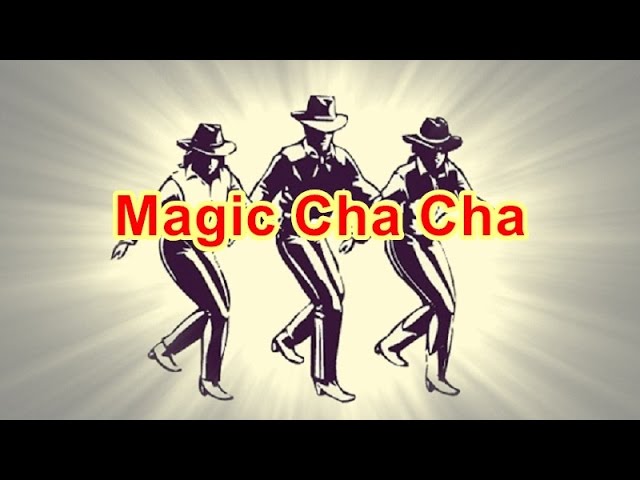 Then do the same steps facing the new wall.
To help your line dancing, you may also want to learn how to country dance. Furthermore, Ballroom dance lessons will also help you to develop balance and coordination.
Tips for getting better better in Line dancing:
1. Learn the counts. Line dancing is not hard when you can count the entire choreography as you do it. Each single step, hip movement, or wobble has to be timed to the music.
2. Distinguish between a "step" and a "touch". A step is when you change your weight on the foot and a touch is when you do not change weight on the foot. Touches are very commonly used to switch directions so make sure you know when its a touch versus a step.
3. The magic is in between the steps. While the steps and the counts are set, the way you dance in between is what counts. Put your own style into the steps. You can do many different things with your hips, upper torso and arms to stand out.
Want to learn more dancing?
Visit Learntodance.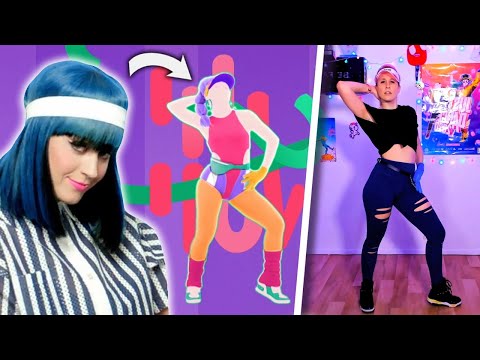 com for other dance lessons.
Other Dance styles:
Tap Dance Steps
How to Salsa dance
Ballet dance terms
Ballroom dance lessons
How to dance at a club
Belly dancing lessons
How to dance hip hop
Stories of the finalists of the second season of the competition
Dudko Maria. Keys
So... Tick... So...
The voice of the old grandfather clock from the hallway already met me, but I could not open the door. Well, where are these keys?... Really lost? Only this was not enough, and so the day didn't work out!.. Ah, no, that's it...
The clock struck eight when I stepped on the creaky parquet of the hallway. How I missed the quietness of my apartment! I just wanted to fall apart on a shabby sofa, and lie there until the morning ... But instead, I trudged to the computer. While the old unit, inherited from the dinosaurs, turned on, I made myself coffee. Today you will need more than one mug.
Article for the night, and inspiration from gulkin's nose. They also threaten to make layoffs at work. You can not delay, otherwise the dismissal cannot be avoided. And it would not be bad to update the blog, otherwise the last subscribers will soon scatter. Eh…
I worked in the editorial office of a magazine that was in demand in our district, and in the city in general. The editor - Fedot Stepanovich - always put only the best into print.
The best. Yes. It means not me. For some reason, lately my writing has not been impressive at all. Even myself. Honestly, not surprised. It looks like I've lost the spark, like there was nothing to write about. It's funny somehow: I live in a metropolis, where something happens every day, but I look as if into a void. Other people's problems ceased to excite, everyone here is a drop in the ocean. So my news is gray, alien, distant and unnecessary, in general, to no one.
What did I write about? As I then still thought, about the important.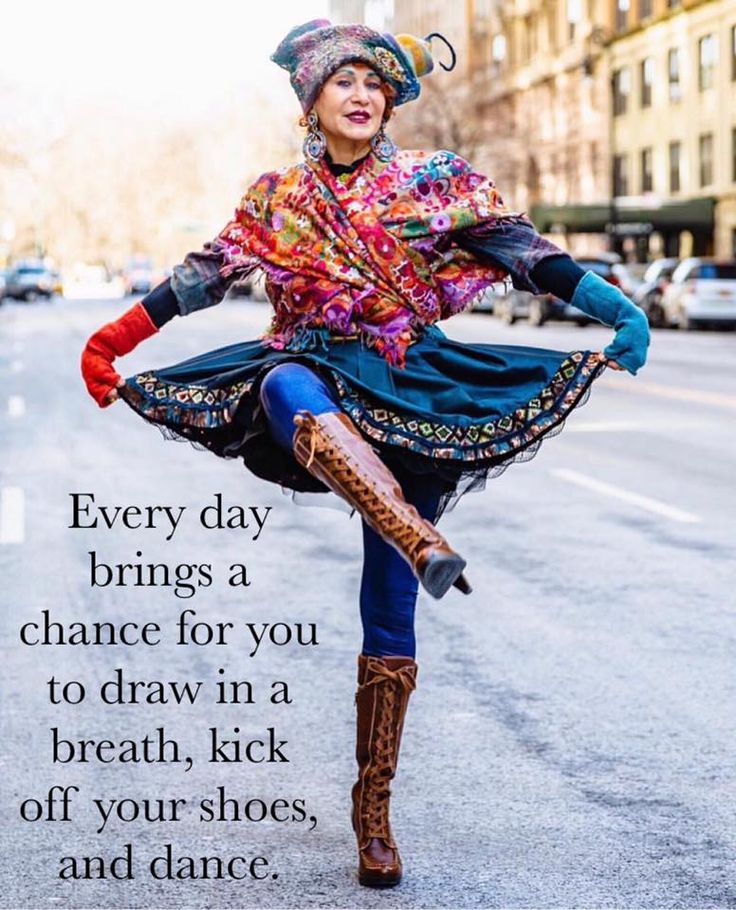 About eternal, to some extent. I noticed that the people around were so closed that they seemed to stop seeing each other, let alone feel and understand. Everyone at some point withdraws into himself and loses the key to the door he entered. Locks up the heart. Puts on a mask. Indifferent. And silently walks along the gray stones of the pavement...
I just wanted to be heard... I thought I would become the key to the world on this side of the mask. I will help those in need with my word, I will teach people to listen and hear, I will save the world... But it seems that something went wrong. And now... Now I don't even know how to save myself. So in response I get the cry of tearing paper and the famous last warning from the lips of Fedot Stepanych. Last chance. Tomorrow I will not come with a sensation - that's it. Well... It looks like it's time to forget about your reasoning for a while and plunge into the world of human intrigues. Write what will be read. What is expected of me.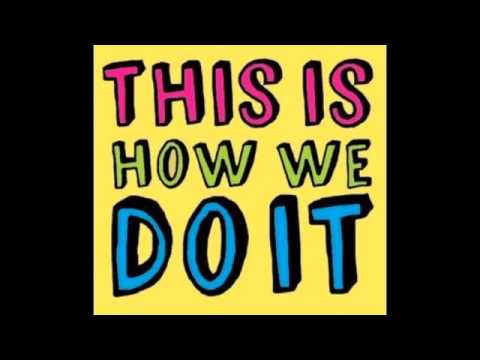 No not like this. What do you expect from an article in our magazine.
What are the stone jungles talking about these days? What is the wind of change carrying along their paved paths? The most discussed topic was a series of strange deaths, however, as is usually the case. For a long time now, criminals taken into custody have been dying one after another. The most different: from simple pickpockets to almost murderers, adults and still teenagers of fourteen years. Most of them haven't even been sentenced yet. And they all have the same diagnosis - poisoning. What is still a mystery. This happened with some frequency in different parts of the city, but most often in our police department. And, by pure chance, none other than my older brother, officer Yuri Diskarin, worked there.
How I could use his help now... But no. My brother and I don't get along. And they never got along. It just so happened ... Probably, we are just too different. Yurik is secretive, distrustful.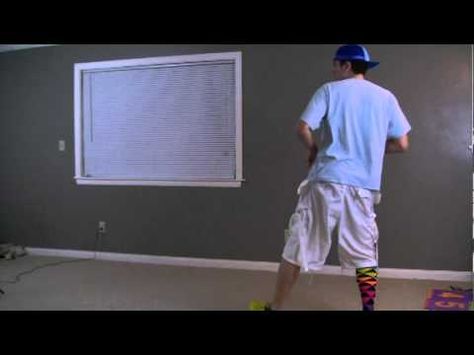 He never told me anything, he preferred to do everything himself, and I felt that he did not need me at all. I must have been a little jealous of my brother. He is successful, just the pride of the family, and I grab the last chance to stay at work.
...Grabbing for one last chance to stay at work. Although ... You can try to find out about the high-profile case first hand, so to speak. This, for sure, would interest Fedot Stepanych, but he would have to turn to his brother for help. Yeah ... And once again become a loser in the eyes of a whole family. Hell no! Even for the sake of work, I will not ask for the help of this person!
Well, nothing. I prepared, collected materials, now I will write and saved! I manage myself. If only I could make it in the morning…
GO!!!
The sound took me by surprise. It was a signal that the factory was over, from the old watch in the corridor. The matter is fixable. I got up, went to the clock, opened the lid and reached for the key with a familiar gesture.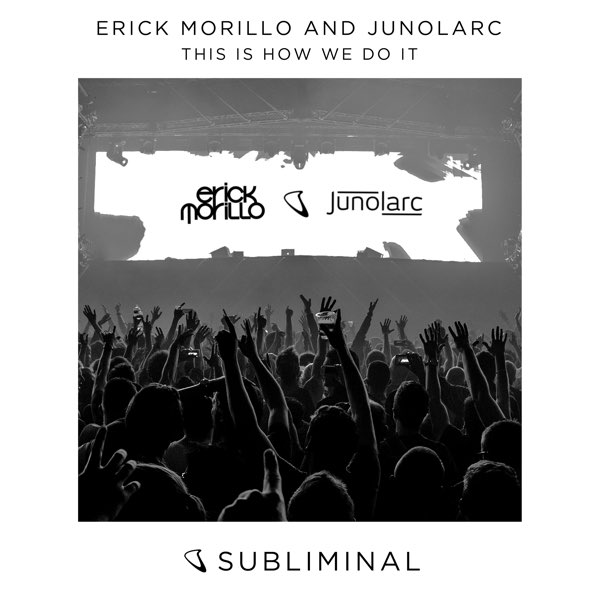 Only the key was missing. What's the strange thing? In my house, I valued order, but such incidents simply unsettled ... What should I do now, look for this lost key? Looks like I'll have to...
Casting a sad glance at the computer, I began to remember where I could put this old piece of iron. So I have already climbed several shelves, looked into the boxes and ...
What is this? There was an envelope in the dresser. And, if I was ready to see the key to the winding mechanism among the socks, with my absent-mindedness, then there's no strange message at all. Although, maybe I'm too naive? Oh, I don't like it all...
Naturally, I opened the envelope and immediately recognized Yurik's handwriting.
"I'm not sure I wasn't followed. Check your mail. I never forgot your birthday!
Yu.»
What jokes? I knew that it was necessary to take away the keys from him when he moved in! Wait, there's something on the back...
"KeyHole4u.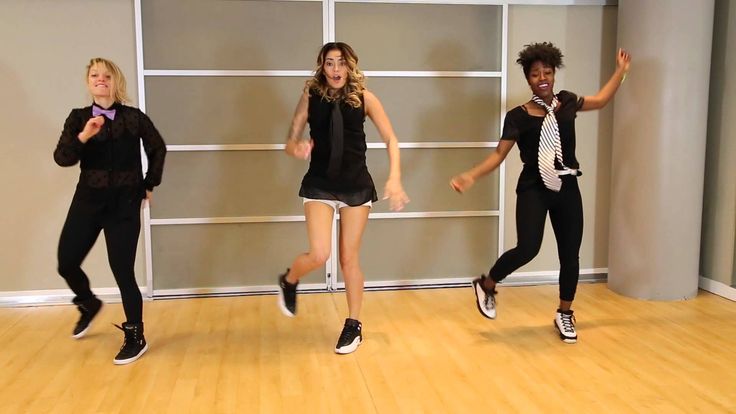 .."
I scanned the hastily written lines again. The text seemed devoid of meaning and meant nothing to me.
What is he? For henbane, it seems, it's not the season ... Just in case, I checked the calendar and made sure that my birthday is not today and not even in the coming days. The only thing that made sense was to check your email.
What am I doing with my time? Before my hand could close the text editor, a window popped up asking if I really wanted to do it. Here, even it is mocking...
I actually received one letter in the mail. So, why is Yurik doing this: invading my house with a strange note and tweeting on the Internet at the same time? After all, isn't it easier to call? Of course, I would not jump with delight when something would make our little star descend to mere mortals, but why reinvent the wheel?
So I thought as I sipped my cold coffee while waiting for the text to load. Finally, the following lines loomed before my eyes:
"Hello, Egor.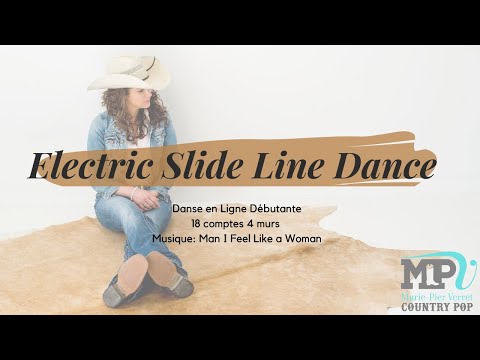 I know you'll be surprised by my letter, but I wouldn't bother you if it wasn't really serious. I wanted to call, but my new phone didn't have your number. My number hasn't changed, if you're interested...
Let's get down to business. We need to talk. But the conversation must be face to face. Come today at nine at the intersection of Pskovskaya and Myasnaya, there, in the courtyard of house 26, I will be waiting for you.
It's about a series of prisoner deaths. Correction, about a series of murders... I thought it might interest you, I'll explain everything at the meeting, if, of course, you show up... your fault. But I ask you to believe me one single time. You are my last key to hope. I expect you to read this letter and come.
Your brother Yuri Diskarin
Hmm…
Everything is more and more wonderful, as the heroine of a famous fairy tale used to say…
I re-read the message several times to make sure that I had really ceased to understand anything.
Except, perhaps, for the fact that some kind of mystery lies in this whole affair, and Yurka for me now is the key to all answers. Besides, since he himself calls me to talk, I will not fail to interview the lead investigator ... Unless, of course, this is a stupid attempt at a joke ... But it is unlikely that he would write to me for fun.
And what, now it's raining again, right?.. But he came home! Okay, I'll figure it out quickly, and I'll have another six hours for the article ... I glanced at the clock, belatedly remembering that this was pointless. Another advertising message comes to the phone, helpfully suggesting that I need to go out if I want to be in time for a meeting. Having extinguished the monitor that had just woken up and abruptly grabbed my raincoat, which had not yet dried out after a day's walk, I jumped out into the entrance.
Only at the car I hesitated a little. Isn't it too easy for me to fit in? Just a couple of minutes ago, I was sure that for the sake of my brother I would not lift an eyebrow, and for my own sake I would not mess with him.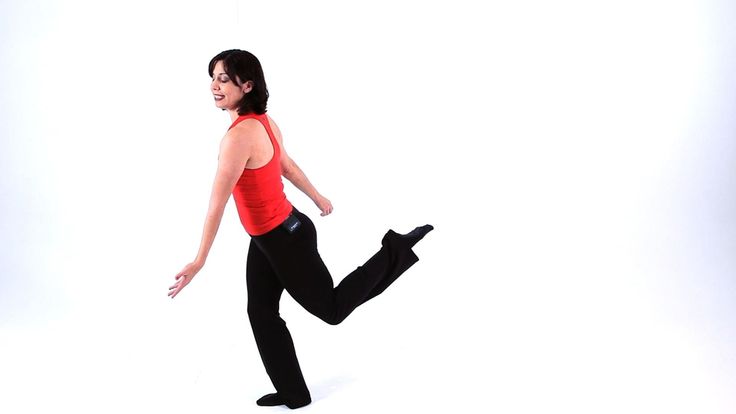 What did this message do to me?
It filled me with a sense of self-importance. Finally, something depended on me, on me alone! Probably, I was driven by the desire to prove that I was worth something ... But I didn't want to admit such motives. From this, an incomprehensible annoyance settled in my head, but I stubbornly explained it only by the spent time taken away from writing the article.
Stopping at the appointed place, I looked at my watch. Another full five minutes ... It was possible to leave later, although ... as if it would give me something. Around no one like Yuri.
An unpleasant, vile fog reigned in the street. I hid from him in the car.
The sun has long since set behind the clouds, and the city has lit its fires. Lanterns, not stars. I sometimes thought about how this noisy world lacked stars. Each of them is unique, even though there are billions of them in the darkness of the sky. It's the same with people, isn't it? But we almost purposely forget about that, therefore we hide from condemning burning looks from the depths of the immense.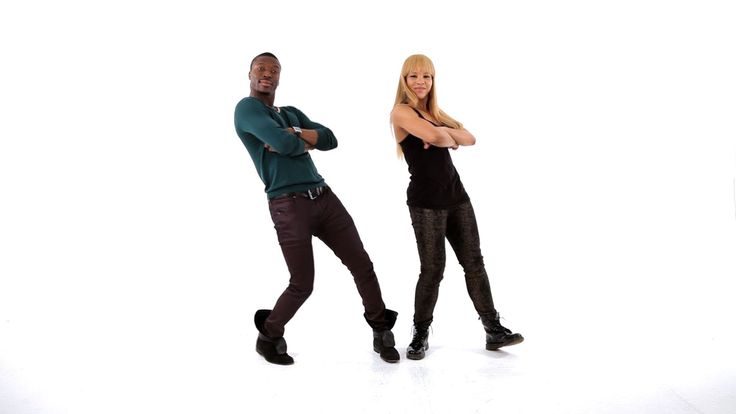 And just now the thought flashed through my head: how often do I myself think about others? It would seem that constantly ...
I digressed from philosophical reflections to look at the time. Five minutes. There was no one even humanoid in sight, the yard was empty.
Ten... I'm checking my phone, mail. Not a line about being late.
Twenty! No, it's not serious anymore! I shouldn't have come... Nervously dialing a number, preparing a scathing speech. In response, only long beeps are heard. Okay... Let's wait... You never know. He's got a job too... Trying to calm down seems to be working until I remember that damned article never started! Where the hell are these fools?!
"I'm waiting another fifteen minutes and I'm leaving" - I angrily type a message and press "Send" furiously.
Time is running out and the message hasn't even been read! Twenty-five minutes... thirty... Still silence. There is no point in waiting any longer.
To clear my conscience, I call again.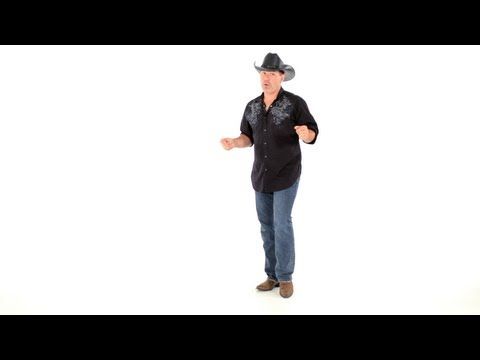 A melodious female voice is heard from the handset:
- The device of the called subscriber is turned off or is out of network coverage ... - the lady says, slowly repeating the phrase in English.
- Damn you! .. - hissing irritably, I throw the phone on the next seat. - So... Okay... I warned you, I waited... waited longer than promised. Now you can go home with a clear conscience.
As I looked down the road, I was surprised to find myself not so much angry as nervous. It pissed me off even more…
***
There was less and less time left for work, and I continued to pace the apartment. Usually such a calm creak of the floorboards now mocked my poor hearing with all its might. It was by no means the article that occupied my thoughts, despite the fact that they would not forgive me if I screwed up such material...
Minutes passed slowly. I felt them even without the usual ticking of the clock. OK. I will be frank with myself, because my strength is no more, and then to work! All this is strange! What exactly? That I couldn't get through.
Yura does not turn off the phone and diligently monitors its charge, he should always be in touch, should I, as a brother, know about this. Also this line from that note, it is no coincidence that it is the very first ...
So... don't panic. What the hell is this blockhead in general so businesslike settled in my head?! Anything happens. Everything! Article. Only an article.
By an effort of will, I managed to sit down in front of the monitor and even write a couple of lines before I again plunged into thought. And yet... what could have happened?..
***
The days raced by like clockwork, but not mine. I never found the key, and I haven't tried, to be honest, since that evening. They froze, showing half past nine, as if that day had not yet passed. I didn't show up for work the next morning. I don't believe it myself... how could I put everything on the altar for the sake of a person whom I was mortally envious of, whose disappearance I dreamed of... the one whom I had known all my life and with whom I was still connected invisibly?!.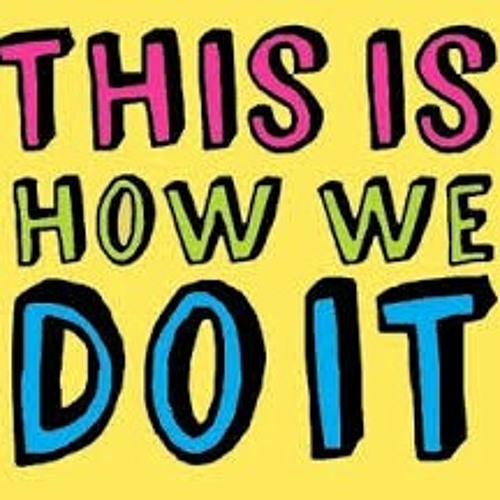 .
And the apartment! Oh... if the old me had seen what my temple of comfort had turned into... however, he would have shot himself right away, leaving behind only the gloomy aesthetics of a broken creator... All the tables were cluttered with dirty mugs and fast food packages. The entire floor is full of shoe marks. Here and there were meticulously compiled lists of those with whom my brother could communicate, where he could go, who could wish him harm...
But none of that mattered anymore...
"- Yegor Diskarin? - I heard a calm male voice from my phone this morning.
- Yes. I answered nervously.
- The police are bothering you - my heart threatened to break my chest. It must be from stress and lack of sleep ... And in the meantime, in my head: "If only they could find ...".
- Your brother was found today at noon, - a slight pause, as if to realize what was said, - He is dead. The circumstances of death are being investigated.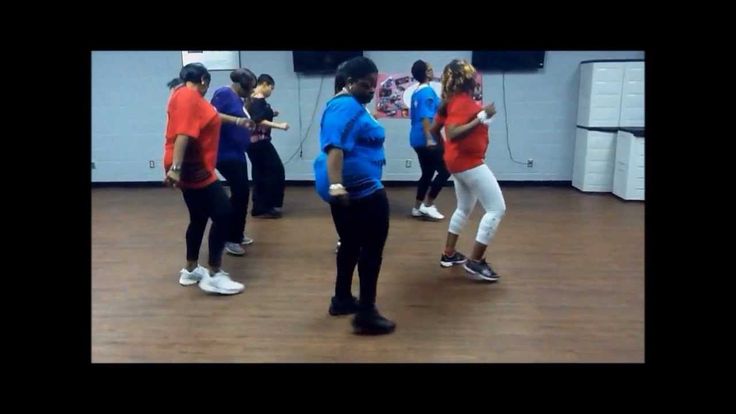 - just as calmly, as if nothing had happened, the man on the other end of the wire continues. - We offer our condolences. Today you should come to the department ... "
Followed by instructions and occasional questions to which I answered things like "yes", "no" and "understood". Be afraid of your desires. Found...
I spent the next half day in the same department. Some papers, some formalities, a funeral... And a conversation.
From that conversation I learned something that struck me. Yura was suspect. They said that he killed the prisoners by slipping poison into their food or something like that. There was not much evidence, so they only planned to arrest him, but now the main version of my brother's death is suicide during an attempt to escape from justice. What heresy… But at that moment I could not object anything. Exactly like believing even a single word.
And now I'm back in my home again. Devastated, with only one thought in his head: "he is no more"…
What are words? A set of letters, a set of sounds, nothing more.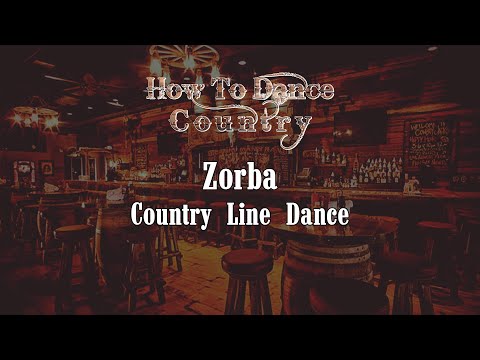 .. But some become keys. This key with three heavy teeth will open one of the most terrible doors: the door of despair and pain. Maybe I should have phrased it a little more bluntly? But as? What would it change? There is only one key, no matter how you decorate it, and there is only one door, and you are standing on the threshold. You can't go back. And the castle succumbed. Started...
I look around the apartment with a detached look, slowly falling into a rage.
- Damn! - comes out of the chest. How long have I not uttered this word, - Damn! - I repeat louder, clasping my hands sharply. My whole army of mugs is flying down to the sound of glass. A blanket of scribbled sheets covers them from above.
- Dunce! Brat! Freak! I scream, not remembering myself.
- Look... Look what you've done, you bastard! I lost everything because of you! Inspiration! Work! Dreams! How can I pay my bills now? I've wasted so much time on you, damn it, even the key to the clock.
.. - the silence hurt my ears, so I continued to throw empty phrases, trying to throw out everything that had accumulated inside me. My voice broke, growled and wheezed, turned into hysterical laughter, and I didn't even understand why I was so angry ... At myself?
Yes… I was jealous of my brother in black! The pride of the family, a great future, office authority, lofty goals, a dream job - everything I wanted to hear about myself, I heard about Yurashi! I remained his little brother, always second, always underestimated. It was an axiom that everything was easy for him. But for some reason it did not occur to me that we were actually brothers. Our conditions were the same. And I seemed to be blind, I did not see what he had to go through. And what did I do when I got tired of being a shadow? Exactly. He erected that very wall, the wall of indifference. I didn't care. And there is one more drop in the ocean. It was not Yura who closed himself off from me, but I from him. And what did it lead to? "He is no more," and I can't even say with certainty that I'm not the brother of the killer! And all because I don't know! I don't know how he lived all these years, I don't know what was going on in his soul, I don't know if he called me to stop the rumors in the bud, or to repent of what he had done even a little to his own creature, albeit such a vile one, how I .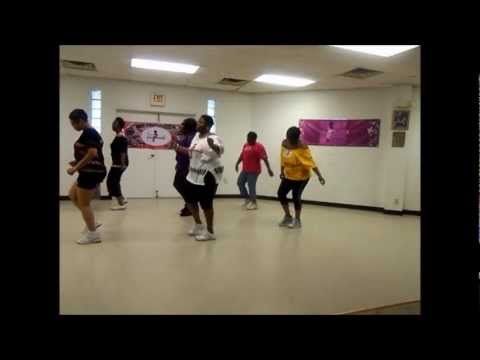 .. And I will probably never know, my key to this secret is forever lost ... What a blockhead I am ... What are all my arguments about feelings, words, stars, but all about the same keys worth now! How could I have changed the world when I myself could not find those vices for which I reproached mankind?! That's why my articles weren't being read. When changing the world, start with yourself, otherwise everything is empty words. Gray, alien, distant and unnecessary, in general, no one ... Such words will not become keys ... Keys ... I return to them over and over again. Oh, this world is really crazy about them! We have the keys to everything, they are even where we don't think to find them, because they have entered our lives so deeply that everything now rests on them alone, and we don't even notice. Yes, and life itself is like a constant picking of locks! But even that is not important. The important thing is that there is no key leading from There. This is what gives meaning to all other keys.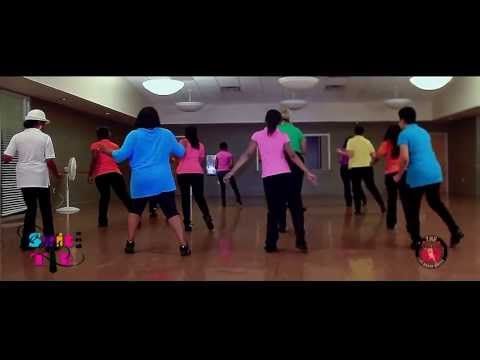 No matter how hard I try, I won't start Yurik's time again like the old clock. But who knows from what doors, I would have taken him away, if only I was there ... It's a pity, I realized it too late ...
- I'll never sit down to write again... - I said to myself, almost delirious, barely recognizing my own hoarse voice. After that, I fell asleep and didn't think about anything anymore.
***
I spent the next day almost without getting up. Only in the evening I somehow tried to eliminate the consequences of my yesterday's insanity ... But the attempt was nipped in the bud, as soon as the very note that I found among the socks caught my eye ... Surprisingly, all the time while I was busy looking for my brother, I almost did not remember her, as a thing that does not carry any meaning in itself. But there were so many questions connected with it! I re-read it. As expected, nothing new appeared ... And yet ... Why was she needed?
I immersed myself in memories of the day when I lost the key to the clock, which was so silent for the last week… It seems that since that time I have not turned on the computer… How is it, my old man?
The legacy of the ancestors, as expected, grumbled and buzzed at my long absence, but in the end it had mercy and opened my e-mail page for me.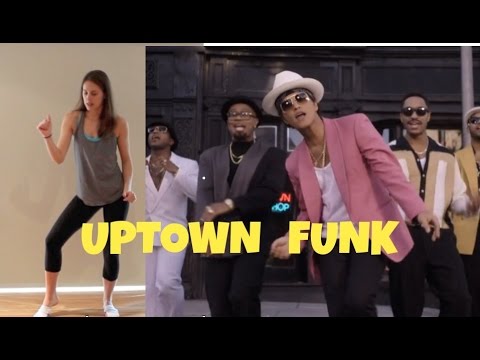 Yurik's letter has not disappeared anywhere. I didn't reread it. One thing is a note with unclear text, and another is an invitation to a meeting that was not destined to take place ...
"Check your mail..." echoed in my ears. The sudden realization made me jump. What if... This strange text on the back is nothing but a username?..
What nonsense... I'm chasing again, I don't know what... Stupid assumption! But my hands are unstoppable...
Hurrying out of my account, I entered the characters into the appropriate box. But you need a password... Password... Another stupid thought... "I never forgot your birthday!" I enter.
Only one digit changed on the monitor, but I didn't believe it. This eternity could not last for one miserable minute.
- It worked… - I said, looking into this luminous box in a frenzy. Another account. And only one letter.
The entire apartment fell into absolute silence as I read what was written here.
"Egor, I knew that you would solve my message! Help out, brother! I need you, we all need you!
For several months now I have been busy with the death of several criminals in custody.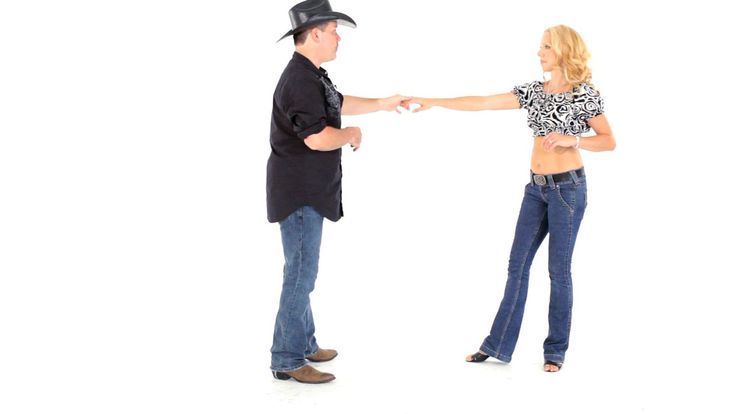 These are not just deaths, Yegor, these are murders. I'm sure I got very close to the solution. I have two prime suspects. But there's a problem. Both of them are my work colleagues. And I don't know if any of them acted alone or in concert. In other words, I don't know who in the police force I can trust with regards to this case.
Also, I notice that I am being watched. Apparently, the attacker feels that I got too close, and will soon try to eliminate me. Well, that's what I use to pinpoint the culprit. How? I told one of us about our upcoming meeting. If I guessed right, and he's not a criminal, then you don't have to read this, I'll tell you everything myself. But, if I made a mistake, and you are still reading this, then most likely I am already dead ...
Brother, now only you can solve this case. And only you can I trust him. To this letter I will attach documents in which my evidence is collected, there you will find the details of the plan, all the names, all the evidence.
Publish them in your journal, let everyone know, and then the villains will have nowhere to go! I hope for you. I know you won't let me down..."0041
For some reason, my heart skipped a beat. Brother... I won't let you down!
***
Never say never. For the next few days, I did not let go of the keyboard. I know, I promised myself, for writing, no, no, but the last, last time! For Yurik! This will be my best article...
And it really became the best. Where did I get it from? Just my blog would not be enough for such an important mission. So I had to visit Fedot Stepanovich. I almost begged him on my knees to read my work. But he still read it. Read it and put it on the first page!
A few days later I had to go to our police station again. There, of course, there are again formalities, thanks, apologies ... But they did not interest me. He was arrested. I wanted to talk to him. With a killer. I wanted to look into his eyes. For help in solving the case, I was even allowed to do so.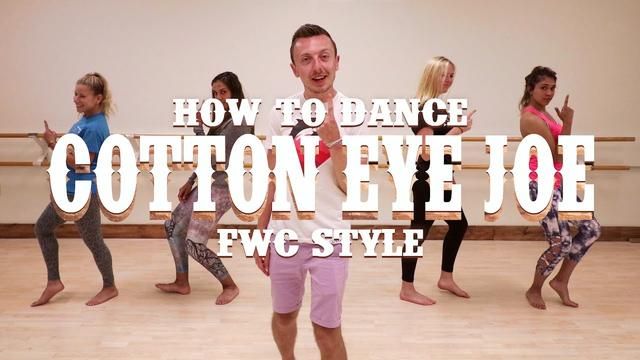 I was taken to a special room. He sat opposite me and froze with his cold gaze. But there was nothing in the eyes... He was... Empty. However, the first one spoke.
- Because I saw how souls died, - he answered my question before I could ask him, - Every criminal who was brought here did not set foot on this path from a good life. The world has treated them cruelly. It's wild, but for some, crime is still a way to survive. Not for everyone... But I didn't talk to everyone. Do you know why? Because they don't listen, you know? And when I talked to them in this very room, they just wanted to be heard ... And I listened to them, watching how the eyes on the contrary go out, and how hopelessness penetrates into the very heart. They had not yet been sentenced, but they no longer believed that something could be changed. Outcasts of humanity. They could only hide in themselves and wait for the end. Then I gave them the key to freedom. An ampoule with poison, as the end of all torment.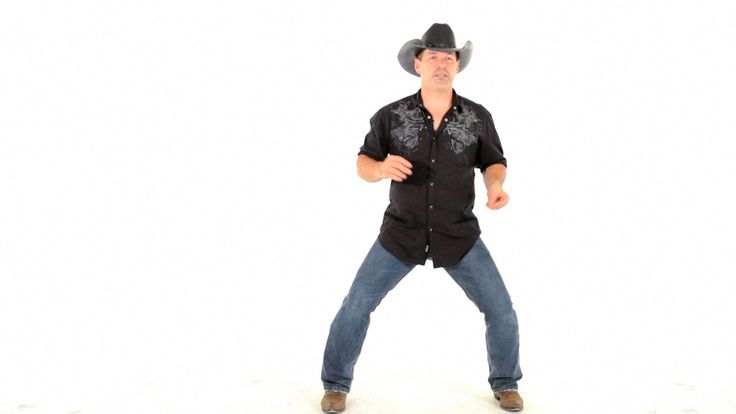 You won't understand, must be...
- And now, being in their place, would you like the same? I asked quietly. My interlocutor was silent. And I continued, - Do you know why? Because there is no key from there. As long as you're alive, you can still fix it...
We talked with him for a while, and then I went out into the street. It was already getting dark and the lights were on. The downpour threw fragments of stars right under my feet, and they flared for a moment with earthly human light, breaking on the wet asphalt. I silently walked along the gray stones of the pavement, finally throwing off my indifferent mask. Raindrops on my cheeks from something became salty. His image stood before my eyes. Indifference. The way I saw him once on Bolotnaya Square - not seeing, not hearing, impregnable. The source of human vices. I wanted to run away from him, and I even ran, as if it could help. God! Who would have known that it hurts so much to open your heart to the world! The dialogue with the murderer still sounded in his thoughts, and his brother's voice echoed in his soul.
But, if you were already hiding from all this behind a wall of indifference, then only after going through this pain you can go back, again know the truth. Insults, murders, wars... How many more lives will be shed before each of us conquers this evil in ourselves? The hearts of the people are closed and the key is lost. But what can I do?..
I thought about it already at the entrance, slowly going up the stairs. Perhaps... No, but I promised myself... And yet...
Keys. I could turn words into keys. I could write again. Opening people's hearts and helping to cope with pain. No, I'm not going back to the editorial office. No articles. I will write a book. I can't shut up now. "It's decided!" I thought as I opened the door. But first…
Slowly, slowly, I picked up the key from the floor. He opened the glass door. Inserted into the well. And turned. The voice of the old grandfather clock in the hallway greeted me again. He said, fix it ...
Tick... Tick... Tick.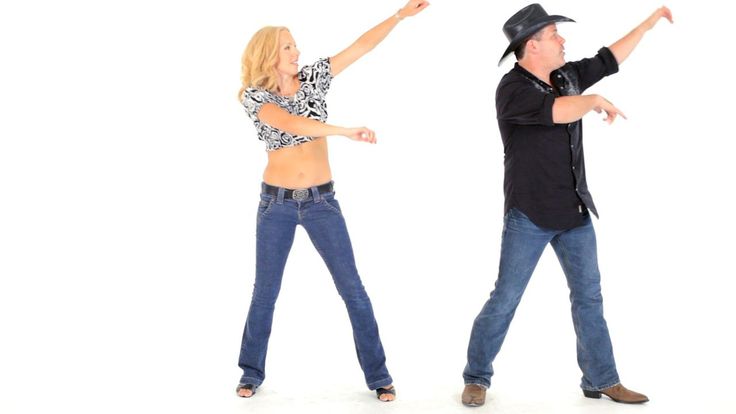 ..

Pskov | Kazabar, branle and marazulya - medieval dances in modern Pskov
Photo: businesspskov.ru
Beautiful outfits, weapons, medieval music, unusual dance steps and rhythms are simply mesmerizing. At the performance of creative teams that are engaged in the preservation, promotion and development of medieval culture, there is always an amazing atmosphere and energy. Spectators gladly join the dancers and begin to learn the moves and dance combinations.
CCA correspondent decided to find out where and how medieval dances are taught in Pskov? To do this, we went to the lesson of the medieval dance group " Shork_Shork ".
The Pskov collective " Shork_Shork " is passionate about historical dances of the High Middle Ages, as well as folk dances of Foggy Albion and the Emerald Isle, which are popular in England and Ireland. The group's repertoire mainly includes dances that were popular in the period from the 14th to the 16th century.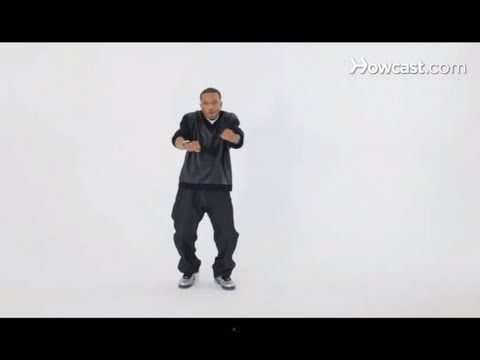 The only direction that the dancers did not include in their performances is Irish step. This is due to its technical features of execution.
The dance heritage of the past is carefully passed down from generation to generation, national diasporas and public organizations are trying to preserve the traditions of their national dances. As the members of the Pskov team said, all knowledge about medieval dances is painstakingly collected by historians from the heritage of art - iconography, frescoes, miniatures, illustrations for books, literary sources. The researchers note one more fact - the music used as an accompaniment for dance numbers changed no less actively and dynamically than dances.
Dancing girls and boys. " Romance of Alexander " (Bodl. 264), folio 175r. 1338-1344 Photo: Joyssance.org.ua
9000 9000 9000 9000
in the church in the church.
Gabriel in Lesnovo, Serbia.1341 - 1349gg.
Right: Dancing peasants. The Hague, KB, 76 G 18, " Paris Book ", Soissons; 1450s photo: joyssance.org.ua
The work of restoring the dance heritage that was left to us is very painstaking. Despite the fact that descriptions and names of many medieval dances have been preserved, some of their characteristic features have been lost. This is due to the fact that earlier many dances were named by analogy with the musical composition to which they were danced. Because of this, some of them have lost their individual features over time.
- For example, a dance that dates back to the 15th century may be mentioned in earlier texts. Moreover, the description of the nature of the dance and typical movements will be similar. But we do not have confidence that this is exactly the dance that was performed in those days, - explains the representative of the group, Elizabeth. - There are also nuances with the name of the dances.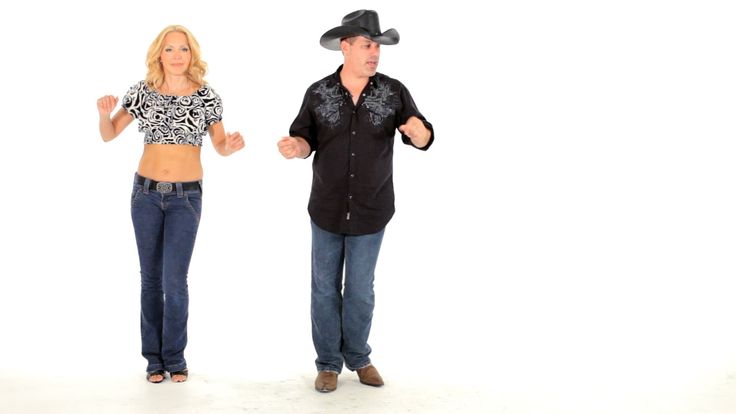 An example is karol - a circular or linear dance, which later became known as farandol. However, some researchers argue that these are two completely different dances. Therefore, those who decide to engage in medieval dances have a lot of work to do with historical sources.
Karol and round dance - relatives
The Russian word "khorovod" has the same roots as the French "karol" - a circular dance. There were equally popular both round dances and dances in one line - linear. Many medieval dances implied mass character, but historically it turned out that some compositions could be performed only by girls, only by men, and together by both of them at the same time.
- When five or eight people are dancing us, it does not look very presentable, because many medieval dances were performed by almost the entire village. It was a big event with many people participating. Even at festivals there is an obvious difference when we dance - in small numbers, and when we do a master class in which many spectators participate.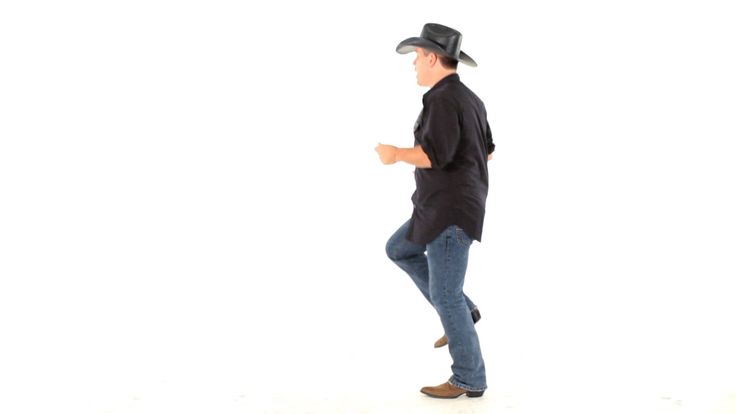 Everyone is dancing, having fun and the dance takes on its original meaning.
Casabar, branle, marazulya! Everybody is dancing!
Since the period from the 14th to the 16th century covers a large cultural layer, there are quite a lot of dances that could be learned and presented. The team's favorites are: kazabar, branle, marazulya. As the representative of the group says, they will not stop at these dances, but will develop further, learn new directions. I plan to switch to the study of Russian folk dances.
- It's strange to live in an ancient city and present only the dances of European countries, but not to dance their folk dances, - Elizabeth admits. - Therefore, we want to expand our range of skills, because Russian folk dances have our traditions, culture, identity, which also need to be actively popularized.
Girls to the left - boys to the right
Our interlocutor, representing the team and acting as a teacher during classes, studied in Veliky Novgorod as a costume designer.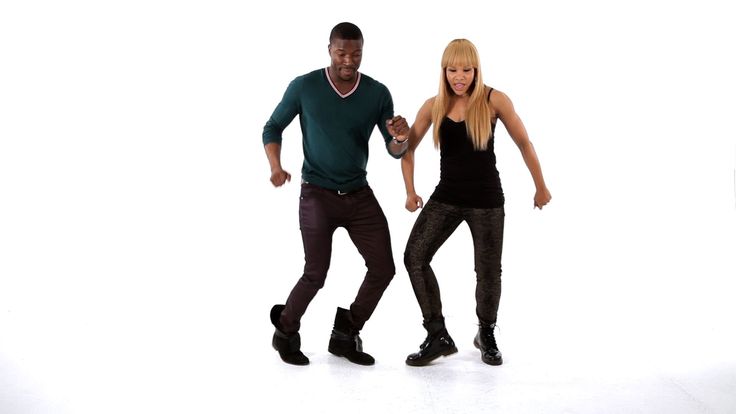 There, during her studies, she attended a school of medieval dances. The teachers of the school traveled to different countries, literally lived by their passion and tried in every possible way to transfer knowledge to the students. When Elizabeth returned to Pskov, she realized that she still had a desire to continue her studies and develop in this direction. But there was no such school in Pskov.
- We created our school only in January of this year, before that we danced on our own, without a clear schedule, without a common platform, - Elizaveta explains. - Today, free classes are regularly held once a week, on Saturdays from 10:00. Therefore, people from Pskov who are interested in the direction of medieval dances can join us.
Historical reconstruction clubs are well developed in Pskov, thematic festivals are constantly held. But it so happened that at such events, girls are mainly engaged only in cooking and present products of arts and crafts and show master classes in various types of crafts.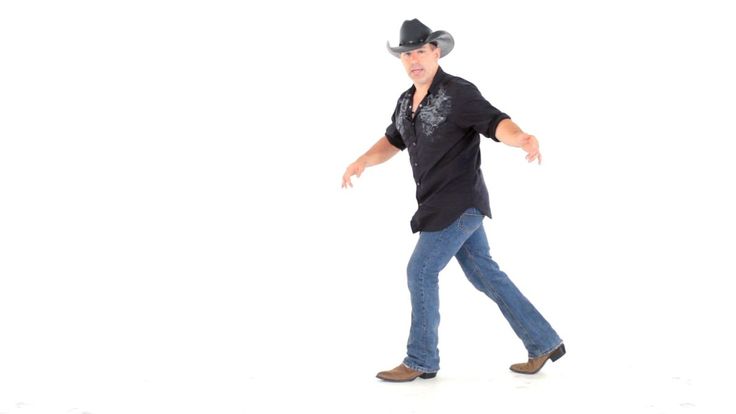 At this time, men are involved in tournaments, improve their possession of weapons, perform at duels, arrange master classes in blacksmithing and are actively involved in almost all areas of festivals. Members of the dance group decided to correct this injustice.
- Our men took up fencing, and we danced, - says Lisa. - Dancing is essentially our equivalent of martial arts. Men act with weapons, and we dance.
Girls often have to dance both men's and women's parts in dances, since some types of dances involve a couple of different sexes and a change of partners, and so far only women go to classes.
- We really lack men who would be interested in dancing, - Elizabeth is recognized. - There was a moment when we tried to dance together, but in tournaments men still choose weapons.
Dancing is not the hardest part
Elizaveta considers the creation of a realistic image to be the most difficult thing in her hobby.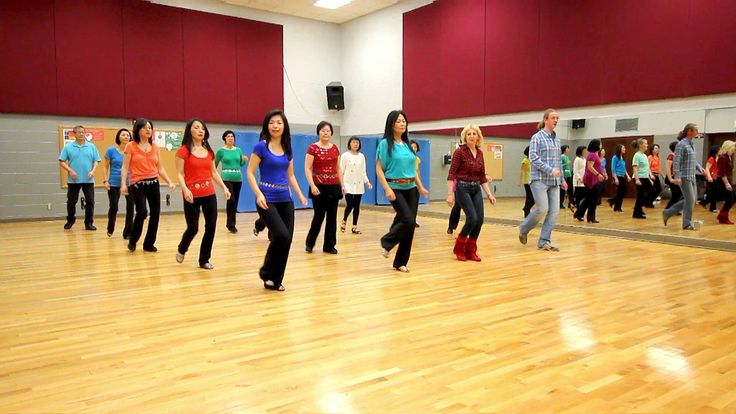 - Since we are learning dances from different periods of the Middle Ages, we have a problem with accuracy in costumes, because the outfit of a 14th century girl is significantly different from the outfit of the 16th century, - explains Lisa. - Now we are dancing in stylized costumes, so to speak - averaged. But if you need to perform in the context of a certain historical period, then you already have to talk about how all the details of the costumes are accurately conveyed. This is what we want to achieve - to have good costumes that can be used for the right dance. Ideally, for each century - its own set of outfits.
Creating an entourage plays an important role. The dances themselves are not difficult to learn, they consist of combinations of simple steps that anyone can master, even without initial dance training, on average in six months. But without a costume, all romance and beauty are lost.
- Medieval dancing is not something that can be danced in tracksuit.
If we perform them in simple modern clothes, then we will look very ridiculous, well, or at least strange, - says Lisa. - People want spectacles, but here we don't sit on the splits, we don't crawl on the pylon, so we take the entourage and original costumes.
Elizaveta has found application for her professional education here, she helps the team to create costumes. At the same time, creative personalities also came to the team. A tribal dancer helps to develop the dance direction, there are linguists, an architect and a designer among the dancers. For example, one girl speaks Old English and Icelandic.
- Absolutely anyone can dance medieval dances, there are no contraindications, - the creators of the creative team assure. - We are very happy when they come to us, because these dances are truly revealed when sixty people participate.
Girls come to classes in clothes that are comfortable for them, but during the performance of dances and their presentation, they wear costumes specially made for the performances.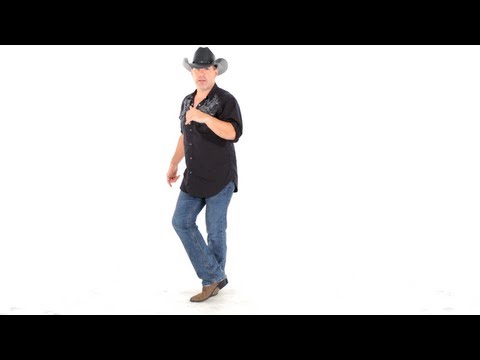 Now classes are held in the hall, which is not very suitable for dancing, but since the activities of the team are exclusively creative and non-commercial, there is no need to choose. Girls dream of finding a place with entourage, so that not only the costumes, but also the atmosphere of the dance hall match the image of medieval dances.
Music has tied us
Modern trends noticeably oppress historical dances, because medieval dances cannot be integrated into the style of popular club music.
- Oh, if you come to a club or some similar institution, then a person will not be able to dance medieval directions. The music doesn't match at all! - Elizabeth is recognized. - We often perform, but these are taverns and stylized historical places - restaurants, cafes. Together with the reconstruction clubs "Usadba" and "Hall of the Race" we hold master classes in schools.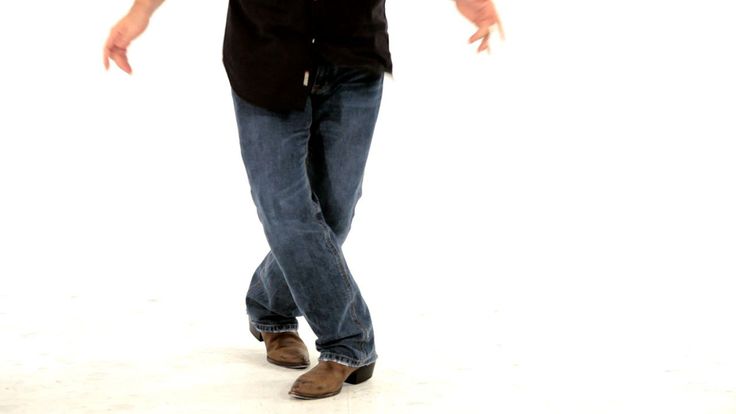 For the active development of medieval dances in Pskov, there are not enough thematic meetings where people in costumes could come and dance to the music corresponding to the age that is being reconstructed. Previously, similar meetings were held. The team had a room in the Safyanshchikov House. But on January 24 last year, a fire broke out in the building, now such events are not held.
- We had an idea to invite musicians and practice with them. They improve their skills in music, train, and we dance to live music. But in Pskov there are very few performers who would play what we need, - says the representative of the team. - We also listen to modern bands that perform motifs close to us on instruments, however, when it comes to historical correspondence, it can be difficult to find a musical group.
The festivals of historical reenactment are often attended by groups that are also passionate about the Middle Ages.