How to dance zouk lambada
All about the Zouk, the LambaZouk and the Lambada - how are they different? [example videos]
If you are wondering what is Zouk or even more what is the LambaZouk I can tell you that you are among the 98% of the population because the great majority do not know these wonderful and spectacular dances of Brazilian origin coming from the Lambada.
Today both Zouk and LambaZouk are booming and more and more people are learning to dance Zouk in schools and doing LambaZouk classes in dance schools in any city.
But I want to get to the point, because if you've come this far, it's because you want to know what these dances are, how they differ from each other and also see some examples of couples dancing zouk and lambazouk on video.
Let's go over there!
Description of Zouk, LambaZouk and Lambada dances
Below we will explain what these dances are and where they come from.
What's the dance called Zouk?
According to Wikipedia, zouk is a style of music that is danced to in the carnivals of the French Antilles, especially in the islands of Guadeloupe and Martinique. It comes mainly from the Haitian Kompa and was released into the world around 1981.
In fact, it is a very widespread dance that is growing every year and that is why many media talk about Zouk as the country and in America.france.fr or even shoe shops like Danzarina.net in his blog.
Example from Video of Renato & Lucía dancing Zouk
Spectacular video of Zouk de Dadinho and Anna dancing
What is LambaZouk?
According to Activa't Barcelona, a dance school specialized in this style of dance, LambaZouk is the fusion of Lambada with Zouk music but with a more modern touch as it incorporates the fusion of steps from different dance styles such as tango, salsa, merengue and many more.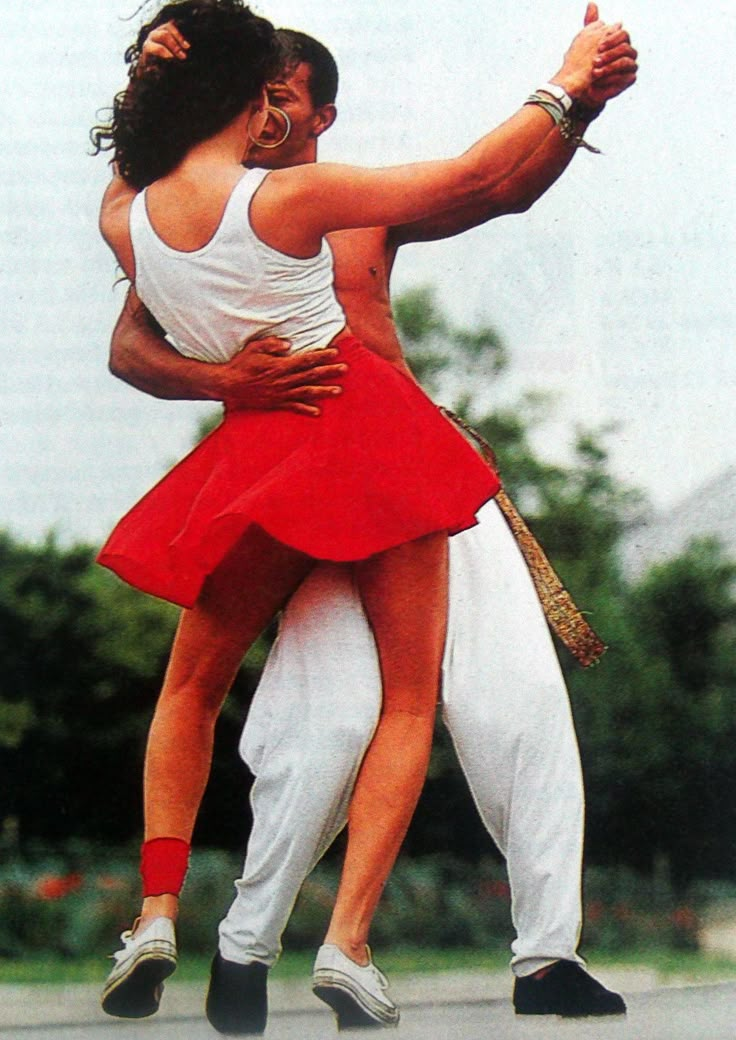 The main feature of the LambaZouk is the circular movement of the girl's hips, as well as the beautiful movement of the women's head and hair when dancing.
The man, is the one who guides the woman keeping the pace without hindering and unbalancing it. Its function is to propose the movements to the woman so that she can shine and shine on the court.
The woman has the most important function of responding to all the markings while maintaining the posture so that all her movements are fine and delicate, making undulations with the body, being flexible when bending and gently moving her head in a circular way, as our friends at Adictoalzouk comment.
Here you can see some videos of couples dancing Lambazouk.
Video of Xavi Zouk & Laura dancing Lambazouk
Video demonstration of Lambazouk by Braz and Romina
What is Lambada as a dance?
According to Wikipedia, lambada is a rhythm born in northern Brazil in the 1970s. Its rhythm is characteristic because it is based on carimbó and guitar and is influenced by cumbia and merengue.
The word lambada comes from the Portuguese spoken in Brazil that describes the movement of a whip, a wave and loose movement that is what people's bodies do when they dance.
In fact, wave movements occur between people who dance lambada face-to-face, and it is one of the many aspects that differentiate Lambada from other Latin dances.
Differences and similarities between the LAMBADA, the LAMBAZOUK and the ZOUK
Below we show you 4 aspects in which these dances differ or resemble each other.
#1. Lambada and Lambazouk as dance are the same thing.
Nowadays the Lambada dance uses ZOUK music, since Lambada as a musical genre has been almost forgotten, so it is undoubtedly the union of a dance and a musical genre.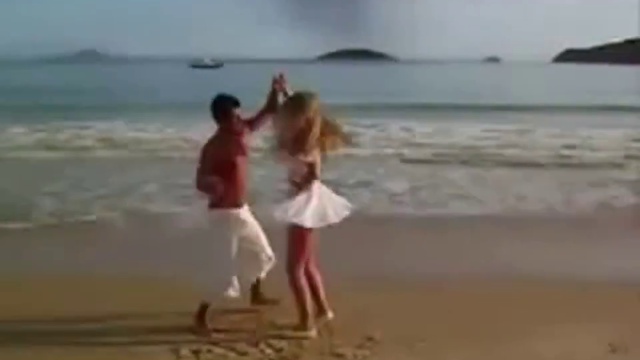 #2. The Zouk and the Lambazouk come from the Lambada.
Both dances are similar in their roots and use similar techniques, but they are danced with steps typical of each style. Although both dances are indeed wonderful.
#3. In Lambazouk, hip, head and hair movements predominate
As a general rule, when dancing lambazouk, hip, head and hair movements predominate. In addition to an unstoppable basic step that remains constant. Almost almost, we could say it's an urban style.
#4. In the Zouk, the longest movements and stops predominate.
When dancing Zouk and although there are different styles of ZOUK, the longest movements predominate, but also the head and hair movements, but also there are stops of time marking with the feet, highlighting the movements of body and arms. One more style of school.
Since go&dance we always say the same thing, if you've seen a dance you like like like Zouk or Lambazouk don't hesitate and try a LambaZouk class now.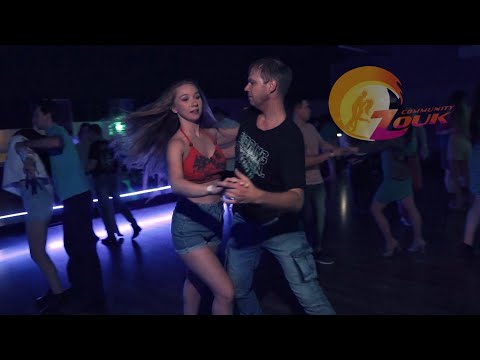 The only way to know if you really like to dance it is to practice it.
More about music, how to dance and where to learn Zouk and Lambazouk
Now I'll tell you what the rhythm of the lambazouk songs is like and if you like it, where you can learn to dance these wonderful dances.
How is the music for dancing Zouk or Lambazouk?
Actually, those of us who like Zouk or Lambazouk are lucky enough to be able to dance with almost all musical genres, LAMBADA, ZOUK, KIZOMBA, POP, R&B, HIP HOP, REGGAETON, FLAMENCO, RUMBA, DISCO and many other musical styles.
This is because it is necessary that the song uses a 4/4 time signature and also a beating in the form of 1, 2, 3 and 5, 6, 7 and/or, or PUM, chic, chic, or chic, chic, PUM.
So we can use an infinite number of songs and musical genres to dance LAMBAZOUK and ZOUK.
Finally, where to learn to dance Zouk or LambaZouk?
You can learn to dance these styles in many dance schools that offer Zouk and Lambazouk classes.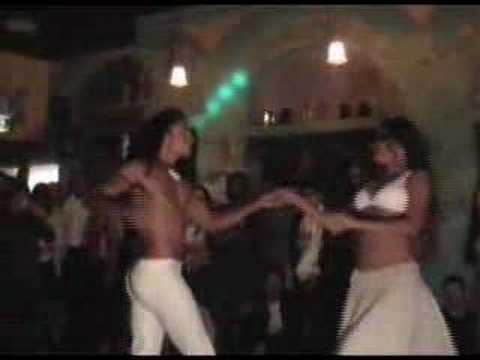 In any city of varying size there is at least one academy specializing in zouk.
For example, the teachers LAURA & XAVI from Barcelona, are undoubtedly references in the LambaZouk, and thanks to their passion, dedication and love for this dance, today and for more than 15 years they have been dedicated to teaching, promoting and spreading this wonderful dance around the world by holding workshops in different international zouk congresses and training their students in their lambazouk school in Barcelona.
They are also directors and directors of the Activa't Barcelona dance school in the city of Barcelona, where they hold regular classes, choreographic courses, intensive courses and training courses for dance teachers.
Other schools where you can learn zouk and do lambazouk classes
If you want to find more places to learn zouk and lambazouk simply go to our zouk school search engine and contact the schools and we recommend Lambazoukemotion, SalsaOn with Oscar and Neus and Sevendance.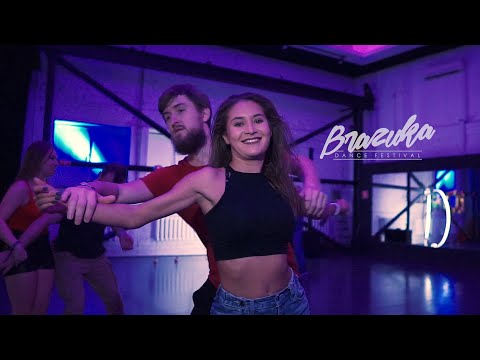 If you liked any of the dance styles I have shown you, don't think twice about it, find a Lambazouk school near you, contact them and sign up for Lambazouk classes this week.
Now it is your turn.... help us and tell us where you learned to dance Zouk or LambaZouk in the post comments, please.
History of Brazilian Zouk Dance – Brazilian Zouk Dance Council
What is Zouk?
Brazilian Zouk is a Latin dance which began in Brazil during the early 1990s. It originated from a Brazilian dance called Lambada with influences from other Brazilian dances. 
In the 80's, Lambada was very popular in Brazil and quickly gained worldwide notoriety through its music, especially because of the popularity of the band Kaoma, Beto Barbosa, among others, and different styles of music such as Samba-Reggae, Caribbean Zouk, Flamenco music, mainly Gipsy Kings, among others. TV shows, films and DJ's also helped promote the dance and the music.
Lambada was a dance that dominated most nightclubs in Brazil, especially in Porto Seguro, São Paulo, Belo Horizonte and Rio de Janeiro.
The most popular nightclubs in the 80's and 90's:
Porto Seguro – Reggae Night and Boca da Barra
Rio de Janeiro – Roxy Roller and Ilha dos Pescadores
São Paulo – Lambar, Mel and Reggae Night
Belo Horizonte – Casa Blanca and Cabaré Mineiro
Lambada's popularity began to decline in the 90's, and the remaining lovers began to use primarily Zouk Caribbean music to continue dancing Lambada. During this period people naturally began to call the dance French Lambada, because of the music being sung in French Creole. Following that the community began to call the dance Zouk.
Many other factors influenced the decrease in its popularity. It is important to mention that many Brazilian dancers/instructors were fundamental to help maintain the growth of the dance and they are dance references until today.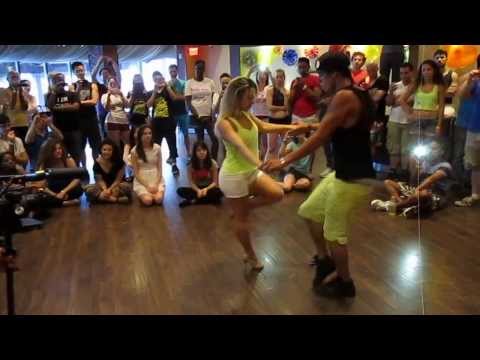 Some of them are members of the Brazilian Dance Zouk Council such as: Jaime Arôxa, Renata Peçanha, Philip Miha, Rodrigo Delano and Gilson Damasco. Important dancers who supported and promoted the dance in their cities until today, among others. 
As a result of the Zouk music having different characteristics from Lambada, soon the Lambada dance began to adapt to the Zouk music. the dance was naturally modified, acquiring different characteristics in various states of Brazil and some places in the world, creating interpretations and different styles of Zouk. 
There was a time when several names were created making it difficult for the community to promote Zouk dance. Several meetings and debates took place and the community understood that the name Zouk was inappropriate because the dance and music already existed in the Caribbean. 
Around 2006, there was an important meeting at the Minas Zouk Congress (currently BH Zouk Congress) in Belo Horizonte, in order to define the official name of the dance and unite the community.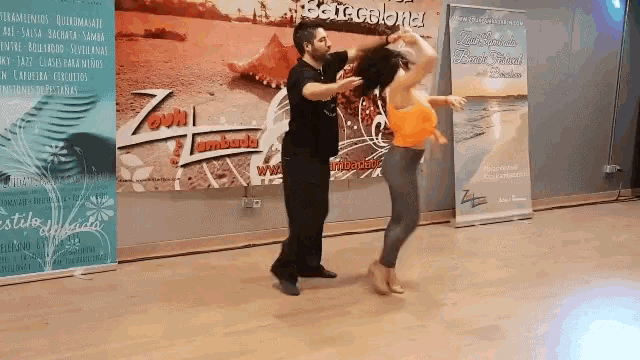 The Brazilian Zouk name was decided by majority of votes. Until 2012, there were many meetings, lectures during dance congresses around the world to bring awareness and popularity to Brazilian Zouk name.
In 2014 the Brazilian Zouk Dance Council was founded by Larissa Thayane and Kadu Pires. The Council serves, supports, and promotes all aspects of Brazilian Zouk. We encourage the growth of this great dance throughout the world. The Council is supported by its board of directors – Gilson Damasco, Renata Peçanha, Alex de Carvalho, Kadu Pires, Larissa Thayane, Jaime Aroxa, Rafael Oliveira, Philip Miha, Rodrigo Delano, and Freddy Marinho.
In 2020 new members were added to the Council by vote. They are Andressa Castelhano, Ruana Vasquez, Bruna Kazakevic and Raquel Ramalho.
One of the main projects developed by the BZDC are the official Brazilian Zouk Jack and Jill Competitions worldwide. The Council currently develops research and new action for community growth. 
The Council is designed to:
Improve communications and provide information services and record keeping for the Brazilian Zouk Community.
Promotes the growth of Brazilian Zouk to the general public.
Provides a central place for information for dancers, clubs, promoters, organisers, teachers, judges, competitors and interested parties.
Maintains a global website.
Maintains a competitor's registry showing placements from all major events, with points accumulated for each competitor.
Maintains a Members Registry for communication between members.
Maintains an Instructors Registry with a listing of dance instructors that are members of the BZDC in good standing.
Coordinates and maintains a global calendar listing of dates and locations that allows for better planning for organisers and those who plan to participate.
Source: Council members and Luis Florião
Important note: There are many important names that were not mentioned in this document, but will be mentioned in future documents about the history of Brazilian Zouk in each Brazilian state.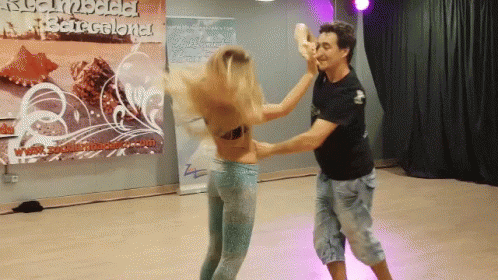 Social dance Brazilian Zouk, aka Rio Zuk - Old Russian Top
In social dances, different partners dance in turn with different partners. During one party, they usually dance with a dozen people. So, I will write a little about the Brazilian zouk, which has become the designation of a specific direction in zouk: Rio-zouk, founded by Adilio Porto. Prior to this, the Brazilian zouk was a direction, how to say it, more upper in the zouk hierarchy. But gradually Rio-zouk displaces the rest of the parts and personifies the Brazilian zouk.
A little educational program from Glagne, because he expressed his idea quite well, but I see no point in copying Wikipedia:
In general, Zuk is such music from Guadeloupe. They dance to it in the Caribbean social style, partners rub their genitals against the partner's genitals, small steps, frequent body movements.
In a sense, this is a variation of the porno-religious dance "Lampada", only to the music of Zouk. At the dawn of the dance, it was called like that - "lambada zouk", "lambada zouk" or "lambazouk" ( Miha: In fact, the lambada zouk, having appeared a little later, got rid of these qualities a little, but not much ). Purely social dance, prelude before intercourse.
In an attempt to turn this type of dance into a show, professional dancers dance IT not at all to the original Caribbean zouk, but to R'n'B, hip-hop, electronica and even acoustics. Wide steps and spectacular turns are introduced - but this is all an external load for the spectacle. Therefore, the original zouk is now called zouk love and is danced in clubs with a chosen partner before intercourse.
Miha: here I would also single out the Kizomba dance, which also originated from the zouk. Kizomba is danced with no distance between the partners, but is led not by…uh…genitals, but by the hips. And there already, how it goes.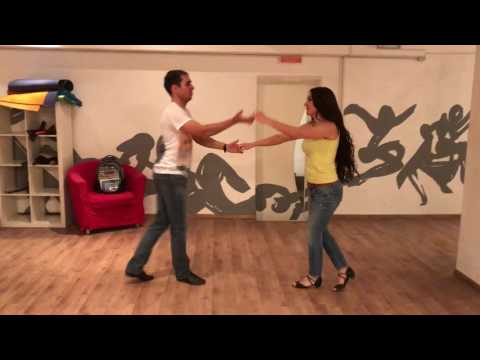 But what exactly went to Kizomba, at least in Moscow - at parties they often dance the whole party with one partner. Whereas Rio-zouk is danced not only at a distance, but also 2-3 compositions per partner. Then the couples are re-formed.
Well, for the show, mainly Porto Seguro styles (now synonymous with lampazooka) and Rio style are used. If you do laterao, it's Rio style.
Next is my authorship:
First of all, watch the attached video and be sure to turn on the sound! Much will become clear there.
I'm just learning Rio style. Its ancestor is Adilio Porto and Renata Pesinha from Brazil. Adilio was in Moscow not so long ago, twice. I attended his master classes in September and October. And laterao - just our FSE))) And Renata promises to come to St. Petersburg in 2018, I'm waiting.
Everything is funny there. Rio-style is very much gone from any obscene, such as zouk love. Previously, they said about Zouk: "the distance between partners: tango + 5 cm, kizomba = 0 cm, zouk - (minus) 5 cm.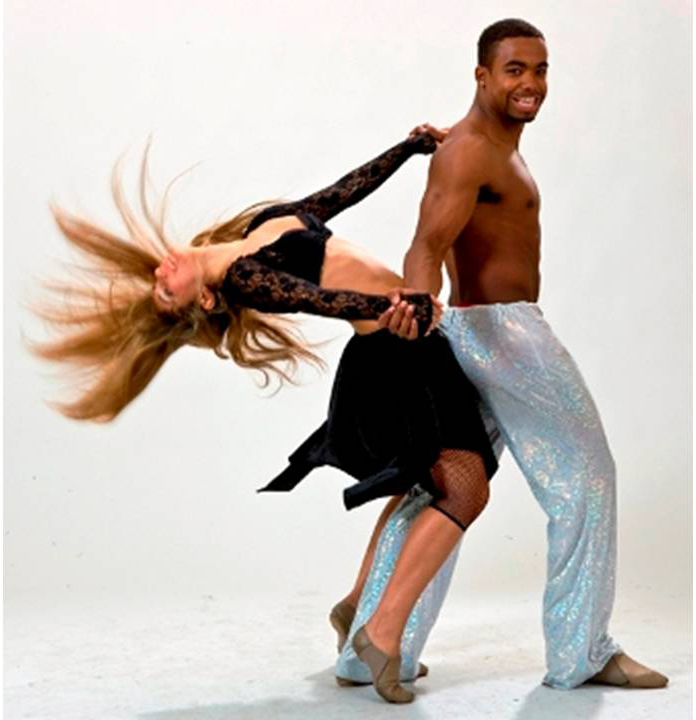 " Now Rio is completely gone from this. And all sorts of hugs, at least 99% in Moscow and according to all my friends from St. Petersburg, are extremely unwelcome.
Wipers are among those who are in an established love couple. But even if such a couple on the dance floor begins to rub, they look askance at her. Like if you want to breed, go home or go to another club.
If a guy starts rubbing, then very quickly everyone will stop dancing with him. If the girls - well, they seem to be tolerated, but from the side they point a finger and try to dance with them less. Or fused to the guys who love it. In short, we are quite strict with this. And just do, a huge buzz in the performance of a complex figure at a distance and without any obscene in society.
First of all, I am for Moscow. But here it must be taken into account that the active Rio-zouk party in Moscow, even taking into account the addition of lamba-zouk, is 300-350 people. In the season it can grow up to 500.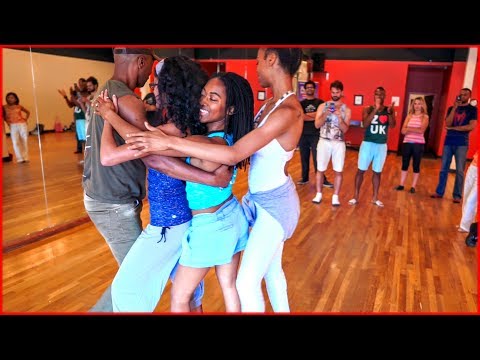 Sleepers (decree, work, family ...) - 2-3 thousand. Those. corny everyone knows each other by name. Accordingly, no one wants to spoil themselves. In the same Hustle, danced in Moscow since 1987 years old, thousands of active, and tens of thousands more sleepy. There the situation is somewhat different. This is all for a city of 12 million. Can you imagine what 300 people are.
Even less so in St. Petersburg, although in a number of dance moves Peter gives a light to Moscow in Rio Zuka. Well, there is a long story about how the zouk came to Russia. The rest of the cities often go in the wake of Moscow and St. Petersburg. But the tendency is to unite. I'm studying in Moscow with one of the best Moscow and one of the best St. Petersburg teachers at the same time, so I see ... hmm ... I feel ... right on myself the fusion of style into one :-)
If for music and movement, then lately everything goes to smoothness. In music, this was expressed in the so-called neo-zouk. The music is all geared towards dancing at some distance paired with very fluid and complex movements.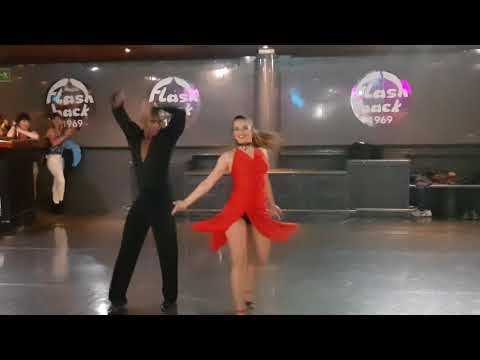 Any sharpness inherited from the lamb-zouk is a thing of the past. The goal is to make it beautiful. This is clearly visible in the video.
And one more peculiarity:
In Rio-zuca, the number of guys starts to prevail over the number of girls. It doesn't exist in Salsa, it doesn't exist in Hustle, and even more so it doesn't exist in Kizomba. Explanation: complexity. Girls often go to social dances in the hope of solving problems on the love front and do not mind rubbing their bodies. What a disappointment for them when it turns out that the distance between the bodies has grown, and the complexity has grown many times over using dozens of shapes and hundreds of variations.
Guys, on the other hand, often perceive Rio-zouk like this: "Is it difficult? Yes! Then I'll go to you and learn it!". The same situation is beginning to take shape in the subspecies of Salsa - Salsa-New York. But Kizomba can be danced all evening, knowing the basic step and 3-5 figures. There are 35 girls, according to statistics, there are .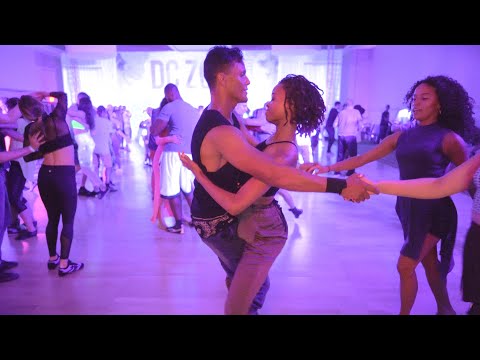 .. three guys. But what hugs…
from Lambada to Gangnam Style
Dancing goes to the people! Everyone knows the famous macarena - in the 1990s everyone from young to old danced it. They dance it today at corporate parties and weddings. It's fun, fun, and most importantly, easy! After all, you don't have to spend a lot of time learning the movements. Just watch and repeat after everyone. A rare holiday today does without a lambada. To control the hips in the "train" to the incendiary rhythms is a pleasure! About the people's love for legendary dances - a report by the correspondent of the MIR 24 TV channel Ekaterina Bakushina.
Oh, those incendiary lambada rhythms! In the late 1980s, this dance spread all over the world, becoming popular in Russia as well. All thanks to the French producer Olivier Lamothe, a fan of the Brazilian carnival. He created the musical group "Kaoma", which performed the song "Lambada". In Brazil, this was the name for any music they liked.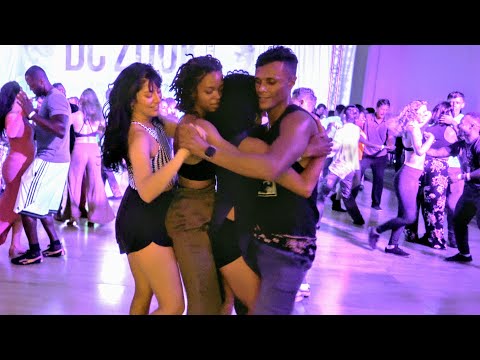 In the video for the song, viewers around the world saw how to dance. It was a mixture of Latin American dances - carimbo, machishi and forro. The song became an instant hit!
Lambada is based on rotational movements of the hips. Anyone can repeat them. In addition, the lambada can be danced in any order.
"The traditional lambada has been preserved in its true form in Brazil, in its homeland, in the city of Porto Seguro. It involves very amplitude movements of the hips, body, torso. Over time, the dance evolved and is now called "lambazouk". For him, music was taken from the Franco-Caribbean "zouk" and the lambada movement. The lambazooka that is being danced now has a smaller body and hips, but more sensual performance," explains dance teacher Viktor Fomichev.
It takes no more than an hour to learn lambada. It is possible without any preparation at all.
You can quickly master the macarena. The macarena melody appeared in the mid-1990s. The song was performed by the Spanish duo "Los Del Rio".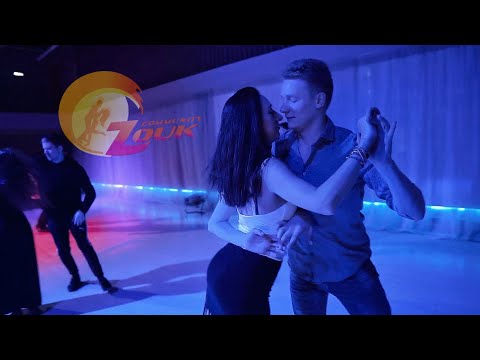 The dance involves not only the legs and arms, but also the head. You can put your hands forward, turn your palms up and back, throw them over your head and hug your shoulders. There are many options.
Usually, macarena is taught optionally in the time left from other dances or at master classes, says teacher Sergey Leonov. According to him, macarena, like nothing else, disconnects from everyday problems and quickly cheers up.
"Lambada and macarena are very easy to learn, even children can do it, they also love to dance these dances. This knowledge remains with a person wherever he heard this melody, and dance there. Usually macarena is taught for trips to hot countries," says the dance teacher.
Clockwork macarena is danced at holidays and festivals. Often, flash mobs are arranged for it.
The Korean Gangnam Style also left the clip and went straight to the people. Since 2012, and until now, under the annoying motive of the song of the same name, the whole world has been riding invisible horses.