Learn how to dance lambada
Lambada dance lessons online
Lambada dance is derived from many other styles of dancing including the Salsa and Merengue. The key is to mix it up and create your own style with rhythmical expression.
Here are some awesome basic Lambada steps to start with:
As the teacher notes in the beginning – It is better if you learn some other styles of dance to dance the Lambada.

Lambada Video Transcript:
I'm Emily Loftiss, a former Radio City Rockette and professional dancer here in New York City. The question is what are some of the ideas for the Lambada. Well this is a dance derived from Mexican culture, which means to shake, so anything you do in this dance you can pull from any other type of Spanish dancing – Meringue, Salsa, Cha-Cha.
So here's a couple of ideas just for you.
Let's do Cha-Cha to the front, Cha-Cha to the back. Cha-Cha to the front, Cha-Cha to the back, and pivot, and pivot and swizzle, hips, hips, hips. Let's do it again – little faster six, seven, eight and Cha-Cha, and Cha-Cha, and Cha- Cha, and Cha-Cha, and pivot, and pivot, and swizzle, swizzle, swizzle, swizzle.
Let's move onto the next one. I'm going to angle this a little bit because I have on a short skirt. You're going to go – front-front, back-back, front-front, back-back, hips around, hips around, hips around, hips around, and down, down, down, down. We're going to go a little faster. Instead of going front-back it's going to go, double and back, and double and back, around, around, around, around, and a bop, bop, bop, bop. One more time – a little faster – Five, six, seven, eight and boom, da-da, and boom, da-da, around, around, around, around, and down, and down, and down, and down.
This is a fun step. We're going to do ba-all change, ba-all change, and double, and double and up.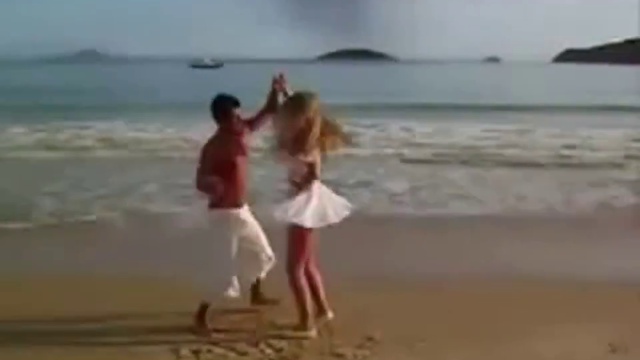 To the left, to the right, and double, and double – you're just going to switch your weight back and forth. Let's do it again – six, seven eight, and right, and left, and double, and double – other way, left and right, and double and double. Your left leg is out – you're going to go, cross, two, three, four, kick it, down, down, down, down, kick it. So let's do that again from, one, two, three, four, other way, left, right, left, left leg out, and down, and down, and down, and down, kick, down, and down, and down, and down, kick.
All together, last time. Here we go. Five, six, seven, eight, and Cha-Cha, and Cha-Cha, switch it up, other side, Cha-Cha, Cha-Cha, switch it up, here we go, down, down, down, down, kick, down, down, down, down, kick. Hope this was informative. If you have any questions please go to my website emilyloftiss.com, and check out my blog, Loftiss Says.
——-
Here is a demonstration of Lambada dancing:
In this video you will see a really good couples having fun dancing the Lambada.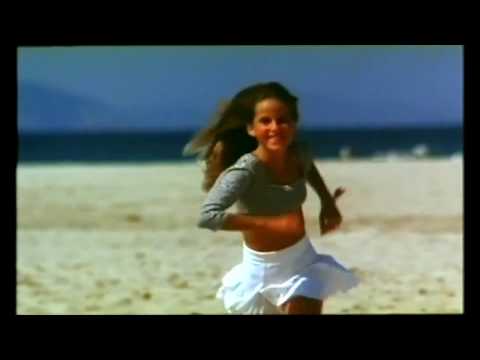 You can see that the girl's moves are very fluid and she has a lot of flexibility and sexy hip grooves. The man is able to lead her into all kids of turns while still expressing the music.

Lambada Characteristics:
Lambada is a partnered Latin dance that has a slow-quick-quick rhythm, danced to a 1—3-4 beat. It incorporates elements of other Latin dances such as Merengue, Samba, Rumbo and Maxixe. It is distinguished from other forms of Latin dance through the wave-like motion of the dancers' bodies, which gives the dance its name: Lambada is a Portuguese word referring to the wave-like motion of a whip. When dancing Lambada, the dancers' hips are closely positioned and create a fast-paced swaying action from side-to-side. Its association with 'dirty dancing' is fiercely protested by professional Lambada dancers, who insist that the moves are graceful and should not have any sleazy overtones.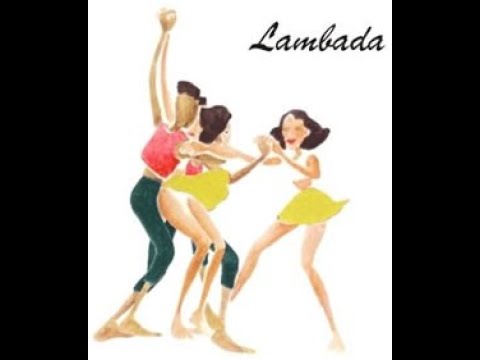 Source: http://www.dancecentral.co.uk/DanceNtral/Articles/lambada.htm
Leave a comment below and let us know if you enjoyed these lessons.
Lambada Fast-track Fundamentals (Part 1)
Lambada is energetic, passionate, fun, aesthetically beautiful, and most importantly for our community, it is the 'Parent' of Brazilian Zouk. 
At District Zouk, we believe that it's essential to learn the fundamentals and history of what we teach. There are so many elements in Lambada that represent Brazilian zouk's music and dance history, and exploring them helps expand our possibilities both in dancing Lambada and Brazilian Zouk.
We believe that in the future most Brazilian Zouk dancers will also know Lambada, and will be able to change dance styles as the music changes in the socials. If you don't know what we're talking about, you should definitely do this course.
HOW DOES IT WORK?
Alisson and Hermela will guide you through important principles to help Brazilian Zouk dancers learn the Lambada fundamentals.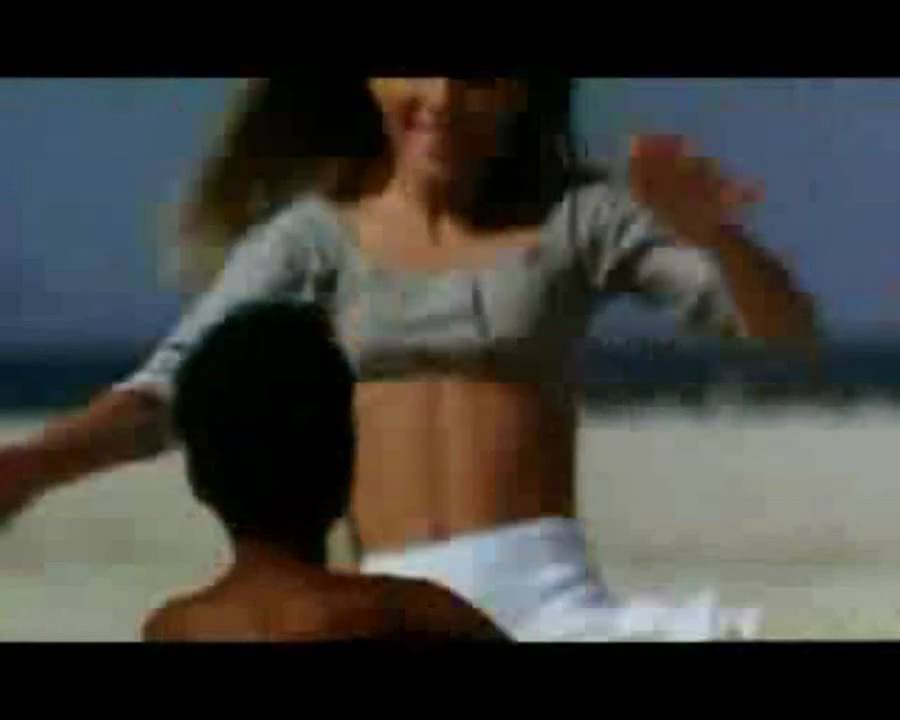 We will show and break down the principles for each role, executing them without connecting with each other, so you can clearly see the mechanics of everything. In between breakdowns, we will get together in partners to show how the principles are applied with actual leading and following after the solo exercises are complete.
DO I NEED A PARTNER, OR CAN I JOIN ALONE?
This course is designed to give equal focus on both roles' feet and body work by showing and executing them separately before getting into partner-work. Lambada itself is a dance that can be danced 'Wi-Fi' for a big part of it since the beginning of times anyways :) 
The way this course is structured allows for those who don't have a partner to benefit as much as those who have a partner, since we will spend equal time in the solo execution of the principles for each role. If you dance both roles, you'll have time to try the other role's part once you figure yours out.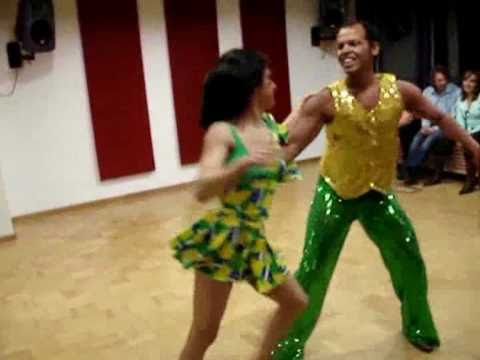 We are excited to offer an option of partner-work class for those who don't have a partner. And we are positive that if that is your case, you'll benefit from it.
DOES IT HAVE PREREQUISITES?
This course expects that you're familiar with the fundamentals of Partner Dancing (Brazilian Zouk NOT required) such as: Timing, Rhythm, Connection, Dance Etiquette, Basics in Open and Close Hold partnered dancing
As long as you've done some of the above, in Brazilian dancing or not, you'll be able to enjoy this course.
WHAT IS THE CURRICULUM?
We will use movements that will help you build a strong foundations for Lambada in partner-work and Wi-Fi:
6 Lambada Basics

Lambada's Foundations for Partner-Work

Diagonal and Turns

Soltinhos

Cruzado

Mergulho

Boneca and Chicote
WHAT IS INVOLVED IN THIS COURSE
One-hour long recorded classes

Recap Videos of the Classes' topics

Opportunity to send questions to our instructors

Stored content so videos can be accessed and reviewed later (for up to 90 days)
Price
Purchase our Lambada Fast-Track Fundamentals Part I and join us!
$40.

00 Get started now
Or become a member and get access to all of our content!
Get access to 30+ recorded courses, plus additional benefits to enhance your learning experience. We have 3 amazing options for you to choose from. Click on the button below to know more!
More info on memberships
Would you like to have a taste of our Online learning experience?
Just sign up to our taster and check out some of our lessons.
District Zouk Online Taster

Experience some of our online classes through this short taster course so you can see what it's like to learn with us online.

Free

Enroll for free
Your Instructors
Senior Instructor Alisson Sandi
Alisson Sandi began his dance career at the age of 15 in São Paulo, Brazil, where he was born. Over the years he trained in Brazilian, Latin and International Ballroom dancing with Jaime Arôxa, Renata Peçanha, Alex de Carvalho, Rodrigo Delano, and others. In 2007, he joined the Juan Rando Dance Academy (JRDA) in Perth, Australia, and stayed in Australia through 2019 teaching in multiple cities and around the world. Alisson has held performances and workshops in over 41 countries, and holds titles including 2x Pro World Champion, 3x Australian Pro Champion, and Winner/Finalist of various BZDC All Stars/Champions Jack and Jill Comps.
He is one of the the founders and the first choreographers of the International Zouk Flash Mob. He has also been an official judge for the Brazilian Zouk Dance Council since its first competition event. Alisson has a passion for teaching and is known for his attention to detail and effective instruction in dance techniques. Recently Alisson completed the 50-hour lambada certification course with Master Braz, and is looking forward to practicing and teaching more lambada and sharing it with the dancers and community here and in Washington, DC.
Senior Assistant Hermela Alemayehu
Hermela started her partner dance journey in 2016 when she got some friends together to go out salsa dancing. She immediately caught the bug and before she knew it, she found herself learning salsa and bachata and dancing the nights away.
Hermela later found Brazilian Zouk in 2017 and fell in love with the connection and fluidity of movement. She immersed herself fully in this style, learning from District Zouk and other local and international instructors. She has attended various festivals and participated in training courses. She is looking forward to sharing her passion and enthusiasm with others.
Lambada dance lessons in Russian. How to learn to dance lambada? The history of the emergence and features of passionate dance. The history of the "forbidden" dance
Lambada combines several trends in art at once. It is a musical style and a dance at the same time. Brazil is considered the birthplace of lambada. There, in the state of Para, this direction was born.
The history of the "forbidden" dance
Lambada movements are based on the dances of the Amazonian Indians. Ethnic dance includes elements of the following dance cultures:
Carimbo;
Mashishi;
And Forro.
The very name of the dance is of Portuguese origin. In Brazil, on the radio, lambada is called "hits" and "hit songs" of successful singers.
In the 1980s, French producer Olivier Lamothe came to the Brazilian town of Porto Seguro. In the city, just a local carnival was held, which greatly impressed the artist. Then Lamothe decided to popularize the lambada in Europe.
Under the strict guidance of the producer, Kaoma saw the light of day. Their song with the name of the dance of the same name quickly soared to the top of the music ratings. All members of the group were from South America.
Lambada has never been banned all over the world. In the 20th century, the mashishi dance, which was the prototype of the modern lambada, was officially banned. The ban was imposed due to the large number of obscene dance moves. .
Singer Vladimir Migulya spread lambada in the Soviet space. Concurrently, this performer was also a composer. "Black Sea Lambada" performed by him received many musical delights and awards.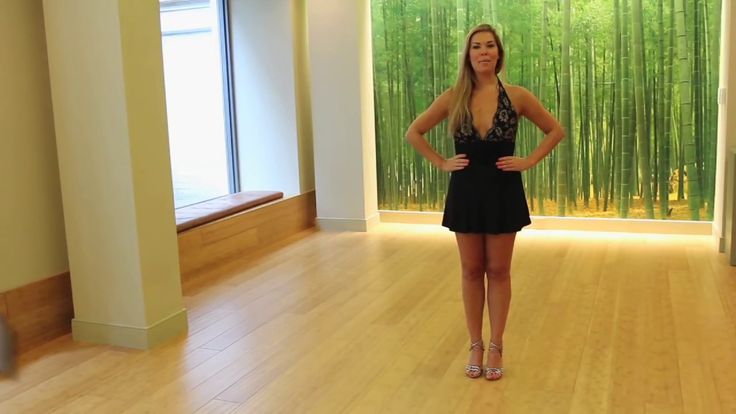 Lambada has become popular even in Japan. There it was performed by the singer Akemi Ishi. This dance direction at 90's was dedicated to several films.
Peculiarities of bright dance
Lambada is a fiery, intimate and sensual dance. It is danced in a fast rhythm, but does not lose its harmony due to sharp turns or high-speed movements of the dancers. Lambada is also considered a paired type of dance.
The basic movements in lambada are hip eights. Girls dance it in puffy skirts and high heels.
The peculiarity of the dance lies in the continuous contact of the legs and hips of the partners .
Women almost always dance Lambada "on tiptoe", men put their whole foot on the floor. This dance is an expression of youth, fire, love, passion.
Lambada is a musical and dance direction that has absorbed all the best from the ancient dances of the Indian tribes in Brazil. Its popularity was at its peak in the 90s, but even today you can find enough schools where they teach how to dance the sensual lambada dance correctly.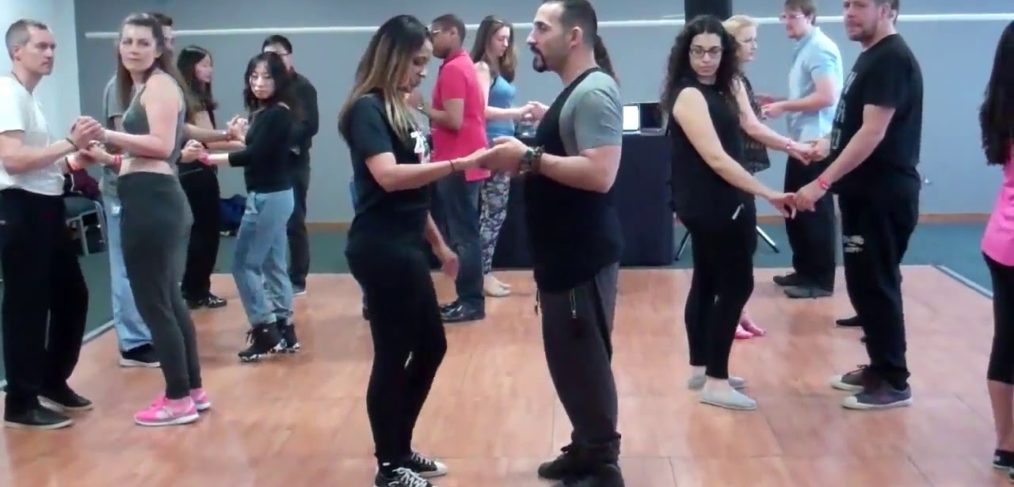 It is desirable that the room be spacious enough, but you can also go outside. In principle, the lambada can be danced on a small piece of land, because the main thing in it is the movement of the hips, which does not require much space. But, when there is a lot of space, you can dance not only in pairs, but in a large group, standing up, for example, one after another in a "locomotive".
First you need to stand up straight and describe an imaginary figure eight in the air with your hips, actively moving your buttocks. In this case, it is necessary to carry out the transfer of the body from one leg to another. It will seem easy when a few workouts give you confidence.
After that, you need to add one more element of the dance - steps. Repeating all the movements that you have learned earlier, you need to move forward. The combination of movements should look harmonious and plastic. In the process, you should take turns throwing your legs to the sides.
It is difficult to learn how to use the whole body in the dance at once, so after you can do all the above movements well, you can add hands.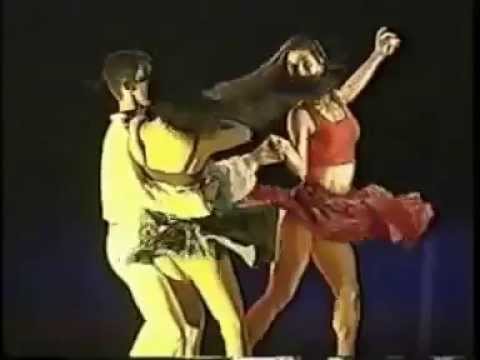 They need to be lifted in turn and fervently rocked.
Once you've mastered the dance moves, you'll need to work on your tempo. After all, a real lambada dances very quickly.
Positions in a couple
The man grabs the woman's waist with his right hand, she puts her left hand on his shoulder. He extends his left hand to the side and slightly forward, just so that she finds herself between him and his partner. The man then takes the woman's right hand and holds his clasped hands at chest level. The legs of the dancers are slightly touching.
It is important to remember that in a pair of all movements, the man starts dancing from the left foot, and his partner from the right. The partner finishes, on the contrary, on the right, the woman on the left.
In a pair, a man can put his entire foot on the floor at once, while it is desirable for a woman to dance on her toes. At the same time, she should keep her legs straighter so that the couple can easily make various turns.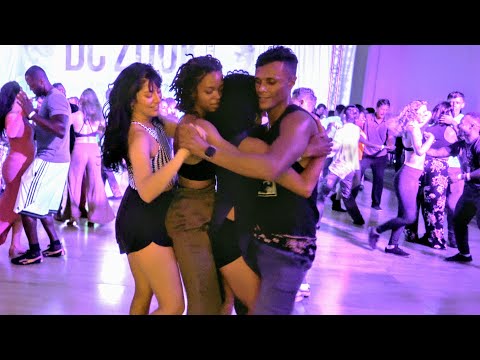 What to dance in
Lambada is a cheerful, perky, passionate dance. So, you need to dress accordingly. For the top, a bright top or T-shirt is suitable. The skirt should not be long so that it is possible to demonstrate the beauty of the body and the sensuality of movements. It is better to choose shoes with low or medium heels - they will lengthen the legs and emphasize the curves. And maybe barefoot. Hair should be loose or gathered in a high bun.
A man can wear a nice bright shirt and trousers. A t-shirt and shorts are fine for a more friendly circle.
Lambada is an incendiary dance that came to us from bright Brazil. The name of the dance is translated as "hot kiss". Lambada, which had already conquered the whole world by that time, came to the CIS countries at the turn of the 90s of the last century. It was a real boom, everyone danced lambada. Today, interest in this dance style has declined significantly.
Complex simple movements
Even today there are people who want to master the technique of this dance.
You can turn to professionals in dance schools and studios, you can do self-education using video tutorials. The basic movement of the lambada - stand up straight, put your feet shoulder-width apart. Alternately begin to transfer your entire body from one leg to the other, while simultaneously moving your hips, as if drawing the number eight in the air.
Initially, this movement may seem very difficult to perform. Actually it is not. With a little practice, you will be able to perform these movements with ease and grace. After mastering this movement, begin to complicate the dance pattern. Move forward in small steps, remembering to constantly move your hips. During the movement, alternate lunges to the side with your left and right legs. You can add hand movements, raise them up, or make smooth movements with your hands.

After mastering these simple movements, you can start looking for partners. The more people who dance with you at the same time, the more fun. Stand one behind the other, put your hands on the waist in front of the standing dancer.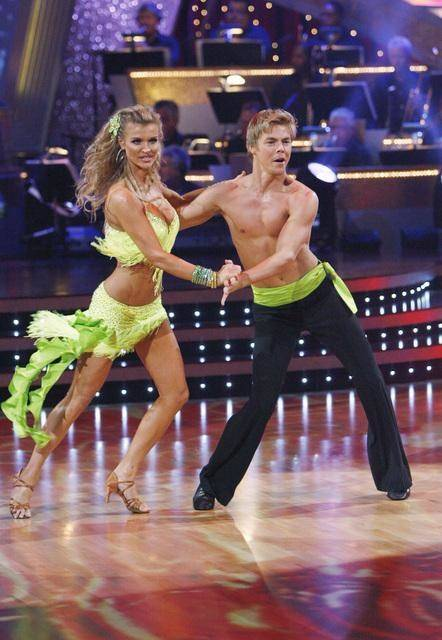 Start moving forward in a chain, synchronously performing the movements of the lambada. Start dancing at a slow pace, increasing the speed with each step. Lambada is a very fast and perky dance.
Creating a look
To complete the dance scene and plunge into the cheerful dance atmosphere of the lambada, complete your look with colorful outfits. For the execution of the lambada, choose skirts. The skirt should be narrow at the waist and flared at the bottom. In such a skirt, it is very convenient to make lunges with your feet to the side, it will not interfere and hamper energetic movements. As outerwear, you can use a short top, or a shirt, the ends of which are tied above the waist. Clothing should be bright and colorful.
To dance a cheerful lambada, both a child and an elderly person can. Performing a lambada will give a lot of positive emotions, help you gain self-confidence, relax and learn to control your body.
Indian dance is the oldest dance in existence and has remained unchanged since its founding.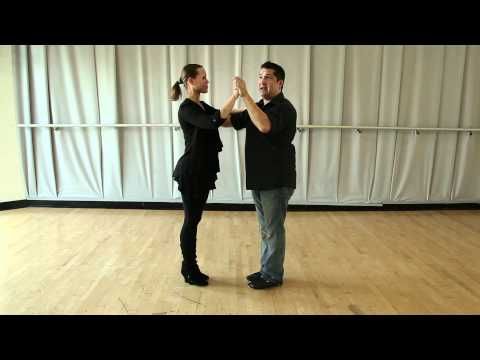 Indian dances are full of charm. With the help of a wide variety of gestures and facial expressions, dancers tell entire life stories, vividly expressing their emotions and relationships. Not in one dance...
Drum step is not only a beautiful phrase, but also an unusual direction of modern dance. Drum began to develop in the early nineties, when famous DJs from all over the world began to hold a variety of club parties. The dance movements are very unusual and are performed under...
Disco is a dance direction invented in the 70s of the last century. In those years, disco was the number one dance that everyone could dance. Today, the fashion for this dynamic and vibrant dance is back again. Especially popular are theme parties, which are held in...
Lambada and samba are two incendiary dances originating from Latin America.
Lambada is a dance that originated in Brazil. The lambada dance style is based on the carimbo dance movements of the Amazonian Indians, originally the dance was called "carimbo".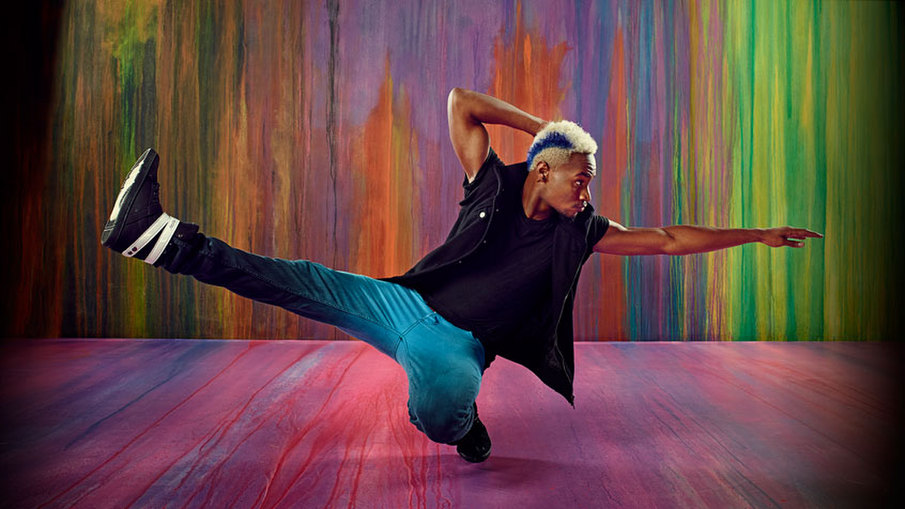 The name "lambada" comes from the Portuguese language. Over time, the name "lambada" replaced the name "carimbo". On Brazilian radio stations, they just called popular dance melodies, "hit songs". In general, lambada was known only in the north of Brazil. The situation changed around the end of the 80s, the melody was heard by the French producer Olivier Lamothe, who was eager to introduce the lambada to Europe. Lyrics were added to the labmada melody, and the song itself was performed by Kaoma. The result was an international hit, known all over the world, including in Russia and other republics of the USSR.
Samba is a dance that, like lambada, originated in Brazil. Nowadays, it is a kind of calling card of this country, a folk dance. There are many dance schools in Brazil that teach samba. Samba is always present at all Brazilian carnivals.
The dance is quite complex, more complicated than lambada, an unprepared person can reproduce some movements, but he will not succeed in a full-fledged dance.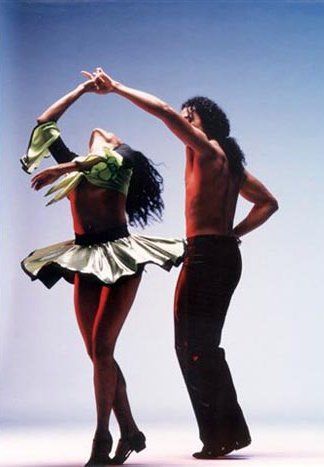 There are several varieties of samba dance, including ballroom dancing. The ballroom dance samba is characterized by frequent changes in the positions of partners, mobility of the hips and a general expressive character. Dance movements are characterized by the rapid shifting of body weight by bending and straightening the knees. The ballroom dance samba arose as a result of the mutual influence of two cultural traditions: African ritual dances of black slaves who arrived in Brazil from the Congo, Angola and Mozambique, and European dances (waltz, polka) introduced by the Portuguese. The samba was also influenced by the Brazilian shoté dance, which developed from the Scottish polka in its German version. Prior to contact with European culture, Africans did not have partner dances.
How to learn how to dance lambada? The history and features of the passionate dance
Lambada is a fusion of forro and samba as movements and a combination of carimbo and merengue rhythms.
Before we learn how to dance the lambada, let's decipher the name of the style. The very word "lambada" is translated from Portuguese as "contact". This is due to the fact that the partners are in contact in the dance as much as possible to show all the sexuality and sensuality of this style.
Characteristics of the dance
So, how to dance lambada? This is a pair dance with a rhythm of 4 beats and a tempo of 70 beats per minute. Moreover, the first part of the measure has a slow movement, and the next two - fast. The partner begins to dance from the right foot, and the partner from the left. The peculiarity of the dance is that the woman dances only on her toes, and the man leans on the floor with his entire foot.
Sexuality above all?
Many people think that lambada is too vulgar dance and filled with only sexuality. Actually it is not. The original lambada represents fast and graceful movements with full dedication of oneself, showing all love, passion within reason.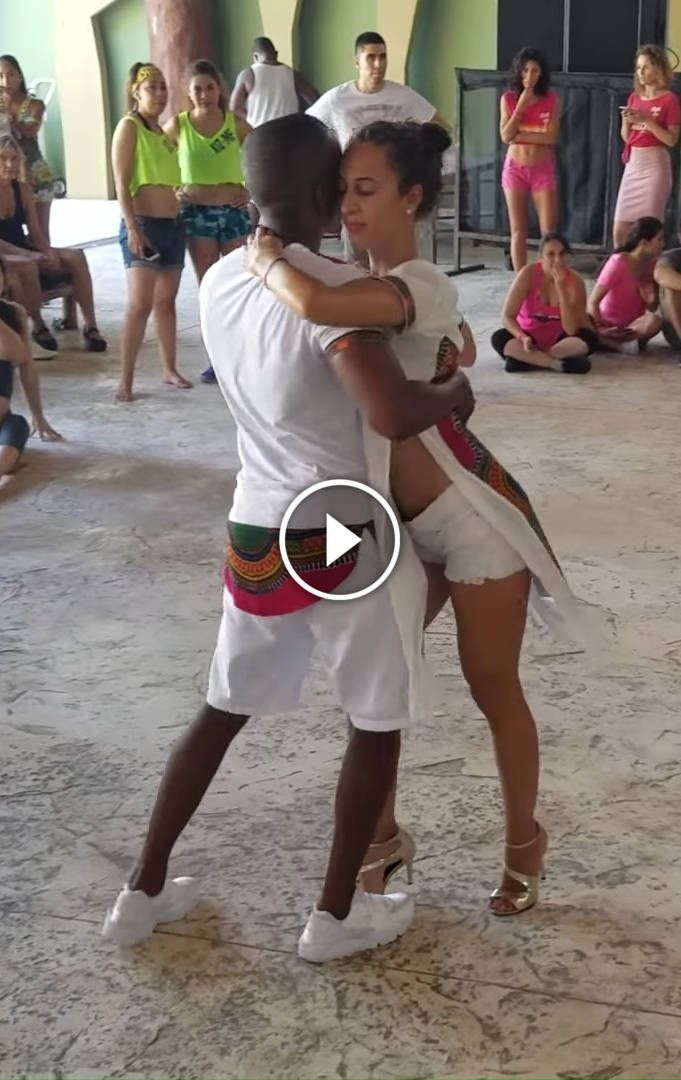 And vulgar sexuality is present only in Hollywood films.
Forbidden lambada - myth or reality?
The lambada dance has never been forbidden. In those days, there really was a ban on one of the types of dances because of frank movements. It was called maxix. Lambada got into this alteration quite by accident. There were people who liked to deliver any news. Thus, not really knowing what movements should not be performed, they began to spread the news that the lambada was a forbidden dance.
History
Lambada originated in Brazil, in the Amazon, at a time when the country was a Portuguese colony. There are no exact dates, but it was from about 1500 to 1883. The dance was based on movements from the tribal dances of the Carimbo Indians, so the original lambada was called carimba and was a free dance of outpouring of feelings, where a woman tried with all her might to embrace and hug a man with every bend of her body. Drums made from hollow tree trunks served as an accompaniment for the dance.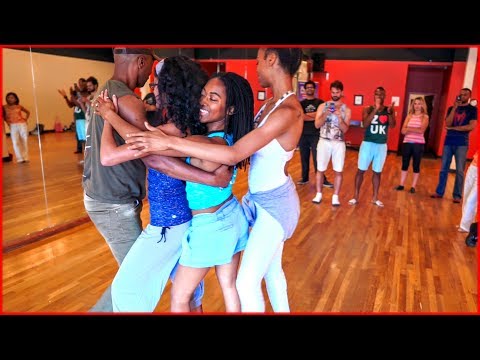 The accompaniment was later heavily influenced by Caribbean music. Once one of the radio stations in Brazil began to call all music carimba. Local residents understood that all popular compositions are karimba.
Melodies began to be enriched with various musical effects with the help of modern musical instruments. And soon carimbo became known as lambada. Spreading across Brazil and borrowing certain features from other dances, over time, the lambada acquired its own individual rhythm - a count of 4, which became the final change. Now lambada has become a completely separate kind of dance, quite unlike carimbo.
How to dance lambada?
How to learn to dance by yourself? Experts advise dancing barefoot lambada, because the rhythm is very fast, and unnecessary tension in the dance is inappropriate. You need to completely relax your whole body. Partners take a starting position, clinging as close as possible to each other. The man should hold the woman firmly with his right hand in the lower back, and with his left squeeze her right hand.
The partner puts her left hand on the left shoulder of the partner.
Choose a large training room so that nothing catches you while you move. Any dance consists of certain key elements. Lambada is not an exception. Therefore, we break the dance into elements and memorize each separately. After we combine the movements in the correct sequence and learn the dance at a slow pace. Every time we try to speed it up.
So, how to dance the original lambada? You need to start moving smoothly, pumping from side to side, while moving your hips, drawing a figure eight in the air. The knees should be kept slightly bent. It is necessary to work out this movement to start. Over time, it will get better.
Add steps to the first movement. We take a step forward and begin the rotation of the hips, throwing out the legs in turn. Add to the learned hand movements. We begin to raise them in turn, shaking our wrists. These are all the basic movements you need to know in lambada. It is necessary to work out the ease and speed of each element, first alone, and then with a partner.