Learn how to belly dance like shakira
How to Belly-Dance Like Shakira
How to Belly-Dance Like Shakira
Belly Dance: The undulating hips and sculpted body of the Lebanese-Columbian singer Shakira are famous all over the world. She has revolutionised the art of belly dancing by introducing modern moves which have encouraged young women all over the world to belly dance like her. Dance instructors in many countries also offer dance lessons based on Shakira's style of belly dancing, going on to show how popular she is.
If you want to learn how to belly dance like Shakira then there are some easy to follow steps that you can use to help get you started in this unique and provocative style of dance.
Instructions
1

If you really want to dance like Shakira, you should register yourself in a belly dancing class to learn the very basics of this dance. You will learn muscle isolation and dexterity in these belly dancing classes and will be required to practice on a regular basis. If you enjoy these classes, you will learn quick and move one step closer towards your goal. Be sure to choose a belly dancing class that is for amateurs so that they start slow and teach the basics first. You do not want to be in a belly dancing class with properly trained dancers as you will be unable to keep up with the routines and might fall behind or lose interest. You will want to be in a belly dancing course that caters to beginners like you so that you can work at your own pace and develop the skills slowly. Also, make sure that the instructor is qualified and understands your basic skill level.

2

Shakira always adds modern elements in her belly dancing so you need to take hip-hop dancing classes which will help you add new moves to your belly dance. If you know other dance styles, you will also be able to incorporate non-traditional moves in your dancing, just like Shakira. Once you have developed some skill in belly dancing then you can incorporate other styles of dance to the mix. However, it is entirely up to you as to the style that you want to mix the belly dancing with.

3

Physical fitness is essential. It is not only Shakira's skill at dancing which makes her special, but her looks as well. You will need to work extremely hard on your body, especially your legs and belly if you want to take up belly dancing properly. Your stamina will also matter, since dancing can be very exhausting over long periods of time. It might be a good time to hit the gym and start working out. Remember to focus on particular parts of your body that are used for belly dancing. By working out regularly your body will begin to get tone and you will start feeling more stamina and energy. Overall your fitness level will increase and you will start feeling much more healthy as well.

4

Shakira's music video "Hips Don't Lie" is a perfect tutorial video which you need to watch closely and then try to mimic the moves. Slow down the video or even pause it just to study some of Shakira's moves. This is a good method if you want to learn belly dancing informally at home. Remember to take your time and not overdo it. Just keep following the video and slowly you will begin to belly dance like Shakira.


Posted by mark-karev in Public Figures
How Shakira got in killer shape for the Super Bowl
If anyone knows how hard Shakira worked to prepare for her halftime show at the Super Bowl Halftime, it's Anna Kaiser.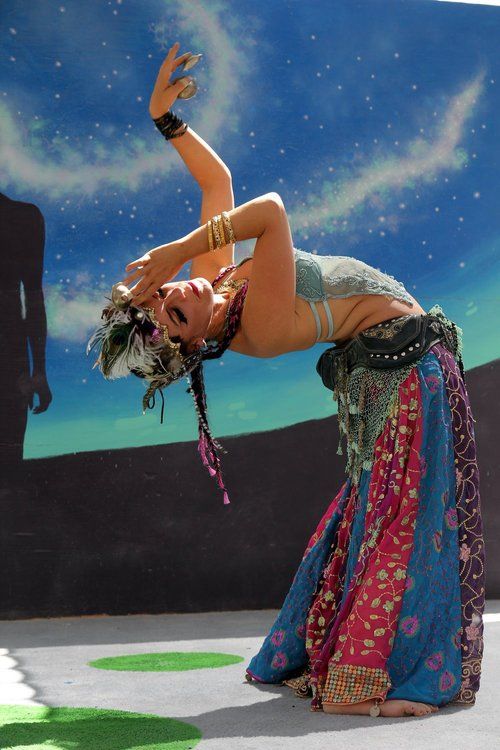 The celebrity trainer and founder of AKT, a chain of dance-based fitness studios with locations across the United States, worked with Shakira to get her ready for her performance, which nearly 100 million people watched.
Kaiser was even with Shakira in October when the superstar found out she would be performing with Jennifer Lopez at the Super Bowl. And when it was time for the big show, Kaiser watched from the field below the stage.
Celebrity trainer Anna Kaiser, left, trained Shakira, right, six days a week leading up to the Super Bowl.Courtesy of AKT
"I was probably more nervous than she was," Kaiser told NBC News' Know Your Value. "There were so many people, and it was so intense, but she just sinks right in and knows exactly what she's doing. It's so impressive to watch as someone who knows her as a human and mom, and to see her go from the giggly girl in the workout room to being in her element on stage."
Kaiser has been training Shakira for more than 10 years, and the singer is always preparing for something major, whether it's a world tour or television performance.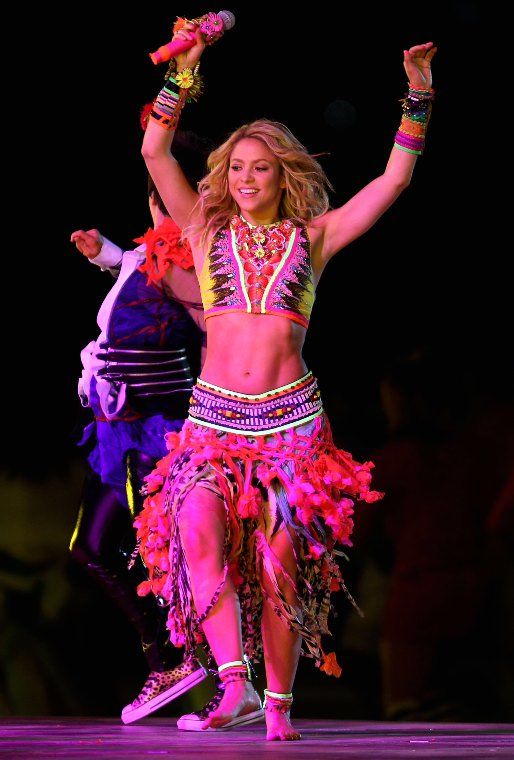 To get ready for the Super Bowl, Shakira became even more active (hello, early-morning and late-night workouts)andcleaned up her diet (goodbye, extra sugar and dairy).Kaiser shared some of the ways Shakira primed herself for the performance of a lifetime:
No two workout sessions were the same
Leading up to the Super Bowl, Shakira trained six days a week, Monday through Saturday. Kaiser would alternate her workouts, focusing on dance-based interval training and full-body cardio one day and toning the next.
By switching things up, "you're challenging the body on various levels," Kaiser said. Shakira doesn't spot train, because it "really is about functional training, keeping it fun and working everything," Kaiser said. "Your body is not a combination of parts, it's a unit." On her Sunday rest day, Shakira didn't sit still — she would spend hours with her two sons doing everything from swimming to bike riding.
Singer Shakira, left, with celebrity trainer Anna Kaiser, right.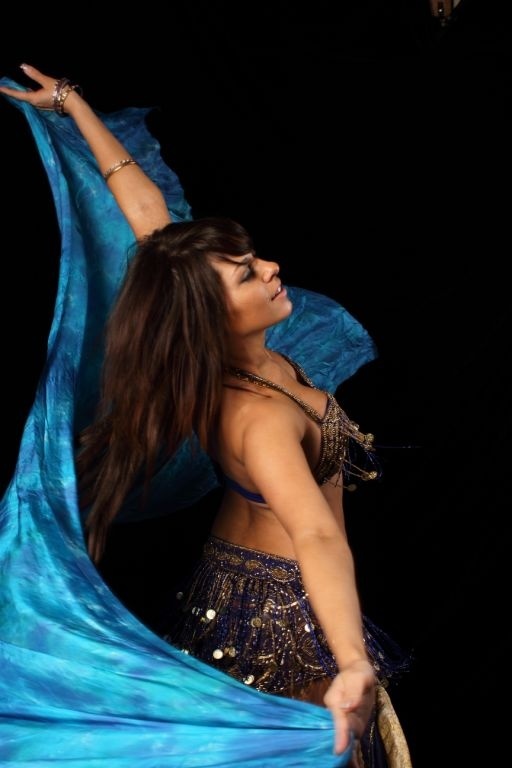 Courtesy of Anna Kaiser.
Shakira put her own twist on exercises
Shakira is known for her dance moves (her hips don't lie!), and that's a huge part of her workouts with Kaiser. "I'll bring her some dances, and she'll put her own flair on it," Kaiser said. "She can do things I couldn't do in a million years, because she's classically trained in belly dancing. It's really fun to see her make things her own and take it up a notch."
Kaiser — who got her start as one of Shakira's dancers — says dancing is a "great way to move in a proportionate way, so you don't overdevelop any muscles. You'll look like a long, lean, strong version of you." It also engages not just your body, but your brain as well.
Her diet was healthy, but never dull
Kaiser had Shakira cut out extra sugar, dairy, unnecessary refined carbs, and other inflammatory fare, and she concentrated on eating whole foods and high-quality lean proteins.
She ate small meals throughout the day to keep her energy up, because when you have "16 to 18 hour days, you have to keep yourself nourished," Kaiser said.

Shakira also made sure to eat a variety of different meals, since "when you're bored, that's when you reach for things you ordinarily wouldn't, just to keep yourself interested," Kaiser said.
RELATED: How Anna Kaiser became the reigning queen of fitness
When she would train Shakira at her home in Barcelona, Kaiser packed her suitcase with foods not readily available Spain. "They don't have the same healthy foods, it's different, so I would bring macadamia milk or plant protein powder or tiger nuts," she said.
Shakira embraced her go-to exercise move
During her workouts, Shakira always found herself returning to one of her favorite Kaiser moves. "She loves my cobra arm series," Kaiser said. This twist on a tricep push-up "really activates every muscle in your arm, and you feel it immediately." It also improves posture, strengthening the back's middle muscles.
Her phone was on lockdown
Shakira's phone was MIA in themonths leading up to her Super Bowl show.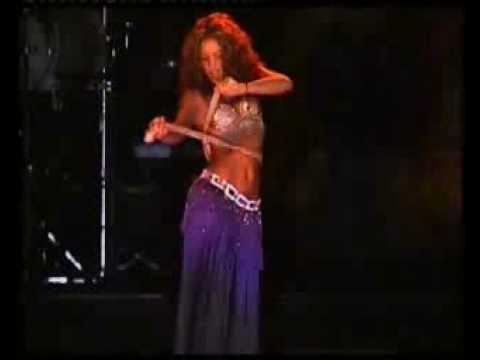 There was so much to prepare for, "we were committed to keeping her phone off," Kaiser said. Shakira's priority is always her family, and she wouldn't pick up her phone in the morning until after she had time with her kids and got in a workout. "Details come flooding in, and you can lose focus," Kaiser said.
She always found a way to fit in workouts
When it comes to working out, it's all about consistency, but Shakira's busy life can sometimes make it hard for her and Kaiser to connect. Kaiser flies to Shakira's home in Barcelona for training, and they also do FaceTime workouts together. "I have to keep her motivated and really ready for anything," Kaiser said. Before the Super Bowl, they worked around Shakira's packed schedule, with no session too late — a few even started at midnight. "She's such a hard worker, and when she commits to something, she makes sure it happens," Kaiser said.
On days where Shakira didn't have a full 90 minutes to complete a workout, Kaiser would break it up, doing 15- or 30-minute sessions.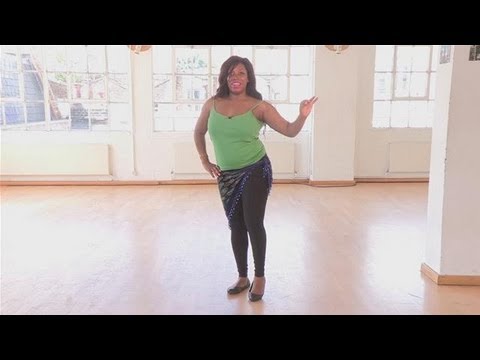 "You have to go with the flow," she said. "Any working mom will tell you every day comes with different challenges, and my job was to be prepared and there to support her in the way she needed to be supported."
Celebrity trainer Anna Kaiser.Duke Loren
She took the time to celebrate life
The holidays didn't slow Shakira down, and she still made sure to celebrate with her family. "She was on a program and working hard to prepare," Kaiser said. "She took a break to see family and enjoy the holidays, and then got back into it. At that point, it's not about cramming for the exam, it's about studying and preparing for the longterm."
Finding balance is key, and so is knowing when to celebrate — Shakira's 43rd birthday coincided with Super Bowl Sunday, and "within 10 minutes of being off stage, she was in ripped jeans and a T-shirt with her family and friends, eating cake," Kaiser said. "She was reveling in the moment, and that's really important. It can be hard to take in all of that right away — you've had so many weeks of prep and all of a sudden, it's over and on to the next thing.
She announced her world tour a few days later. It's constant — such is the life of a performer!"
how to learn belly dancing at home
Do you want to learn how to dance belly dance correctly? It is enough to learn a few basic movements and add a special mood to them. We have compiled detailed instructions on how to learn belly dancing so that you can dance no worse than a Colombian pop star.
Tatyana Shamanina
Tags:
weight loss
Dancing
How To
Slim stomach
incendiary dance
Shutterstock
How to learn to dance a beautiful oriental belly dance at home? Of course, it's not easy. Nevertheless, it is easier to dance it at home than any other dance style. Especially if you have never been into dancing before.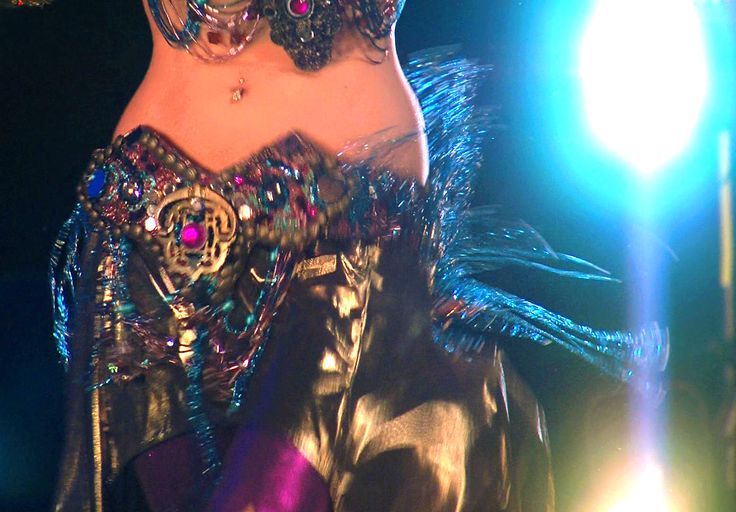 Basic movements
Stand with your feet together and your arms at your sides. Then slightly bend your knees and raise your chest - this is the starting position for starting any movement in the belly dance. For smooth movements in the dance, you need to tighten the muscles of the lower abdomen and engage the pelvis.
Bend both knees. Then straighten your right leg to lift your right thigh up. Then lift the pelvis up to the chest, while the upper body should not be involved. The heels must not be lifted off the ground during this movement. When you "pull" up your right hip, lower it and repeat the movement with your left. Namely, straighten your left leg and lift your left hip up.
Repeat hip lift on both sides at a faster pace.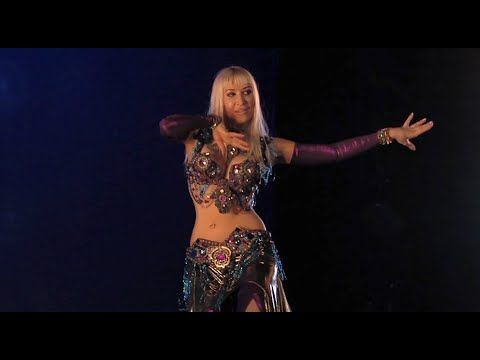 Do not pause - first lift the right thigh up, and then smoothly - the left. At an accelerated pace, the hips will swing quickly from side to side - now you know how to perform the shimmy movement.
Start in the starting position with the right foot on the floor and the left foot slightly extended, about a few inches forward with the heel raised. Then bend both knees and keep your chest and arms up. Then straighten your left leg, lift your left thigh and immediately lower it to the level of your right thigh. At the same time, keep your right leg bent during the movement. Next, repeat the mini-bunch at a fast pace so that it looks smooth, without pauses and breaks.
How to quickly learn belly dancing at home? Easy, the main thing is not to miss a single basic movement, including the "tummy". Starting position - feet are on the floor, the upper body is raised, and relaxed arms are at the sides.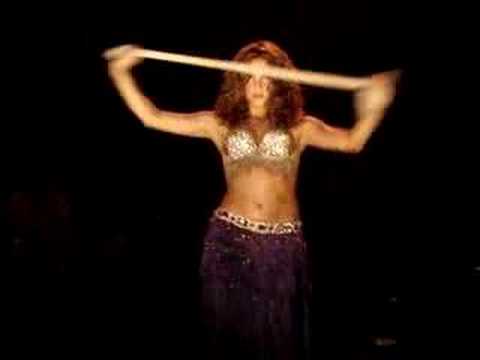 Then slightly bend your knees and tighten the muscles of your upper abdomen, pulling them in. Then relax your stomach and tense only the muscles of the lower abdomen. Consistently alternate, pulling in the lower, then the upper press. Repeat the movement smoothly and without pauses.
The last basic movement that will help you understand how to dance belly dance correctly. The starting position is a raised chest, arms are located on the sides, legs are together, and the feet are on the floor. Next, we pull the chest up to the end so that the shoulder blades seem to slide along the back. Then lower your chest back down. Repeat the link at a fast pace, while alternately contracting the abdominal muscles.
Why do home belly dancing?
Oriental dance will help not only lose weight, but also cope with various pains.
Gentle movements increase the flow of synovial fluid (natural lubricant) in the joints, and also tone the back muscles, which improves posture and prevents back pain.
How to learn belly dancing at home and lose weight? Easy - one hour session will help burn up to 300 calories.
Belly dancing tones the abdominal and pelvic muscles involved in childbirth.
Oriental belly dance is not only beautiful, but also healing. The dance feels like a session of physical and psychological relaxation.
Soothing dance bands help reduce pelvic congestion, which improves circulation and relieves PMS pain.
Dancing with the Stars: Learning to dance like Beyoncé, Shakira, Uma Thurman and other pros
Glamourama
Dancing everywhere: in movies and music videos, on television and on the Internet, at home and on the streets.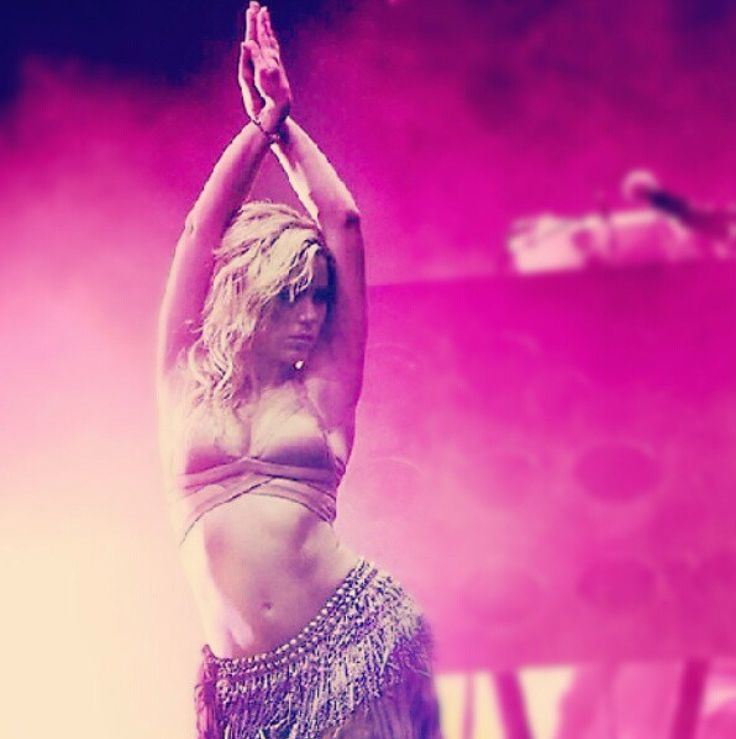 To keep up with the trend, we learn from the best of the best - Pharrell Williams, Shakira, Beyoncé, Jennifer Lopez, Uma Thurman, Madonna, Lady Gaga, Maddie Ziegler, Jeff Bridges and Tom Cruise.
classics
Dancing with the Stars: Learning to dance like Beyoncé, Shakira, Uma Thurman and other pros
Gallery
Slides: 3
View Gallery
The 1983 film Flashdance still inspires choreographers and singers: Geri Halliwell's demonstration performance was repeated by Geri Halliwell in the It's Raining Men clip, and Jennifer Lopez's spectacular workout in video I' m Glad.
in the style of
Dancing with the Stars: Learning to Dance Like Beyoncé, Shakira, Uma Thurman and Other Pros
Gallery
Slides: 5
View Gallery
Madonna Vogue's cult video brought the eponymous hand dance into fashion.
1991
In the video Whenever, Wherever, Shakira was born from the foam of the sea and taught the world how to make waves with her stomach.
2001
We mastered hip-hop moves and danced like boys to Ciara's Like a Boy video.
2007
Lady Gaga remembered Michael Jackson's Thriller and brought back broken zombie plastic
in the Bad Romance video.
2011
Young Maddy Ziegler in the video of the singer Sia Chandelier gave a master class in contemporary dance.
2014
Coaching staff
You can learn how to move to music without leaving your computer: open YouTube and download dance videos from your favorite music videos. To find them, type in the search bar the name of the clip and the training channel.
Young choreographers teach you how to move your ass like Nicki Minaj in the Anaconda video and analyze the main mistakes of beginning twerking queens.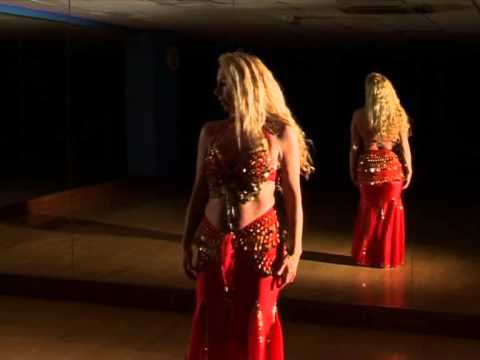 Eleven million people have learned Megan Trainor's dance from the All about That Bass video from the lessons of dancer and DJ Mandy Giroux (who, by the way, is friends with Miley Cyrus).
Movements from Eric Prydz's Call on Me video are ideal for morning exercises. Fitness instructor Dian Berry will help you learn them.
Girls from Bronx Dance School repeated the trio of Single Ladies from Beyoncé's video and collected more than two million views.
daily routine
To dance from morning to night, without stopping from work, you just need to find the right soundtrack.
before work
Charlie's Angels: Straight Forward: Drew Barrymore, Cameron Diaz and Lucy Liu warm up to MC Hammer's hit Can't Touch This.
before a date
Still from Pulp Fiction
Pulp Fiction: Uma Thurman tuned in romantic to the languid ballad Girl, You'll Be a Woman Soon performed by rock band Urge Overkill.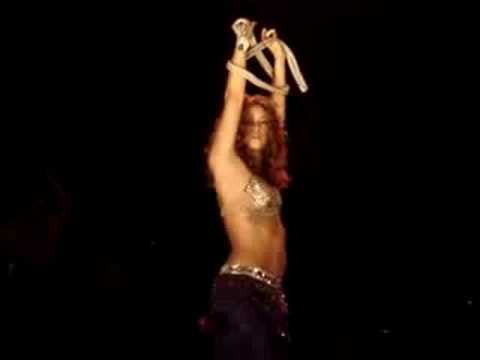 before the party
"Nine": Hot dancing with Kate Hudson to an ode to the Italian cinema Cinema Italiano is a great warm-up before the club.
at any time of the day
"24 Hours of Happiness": in every fragment of the Pharrell Williams video for the song Happy there is a dancing person, sometimes there are two or three of them. In the full version, at 16:40, a minion from the cartoon "Despicable Me" appears.
=
kings of the dancefloor
Following Mark Twain's "Dance like no one is looking at you", these star guys get into character and give themselves completely to the music. Let's take an example!
SHOT FROM THE BIG LEBOWSKI
Jeff Bridges, The Big Lebowski (**Kenny Rogers - Just Dropped in). **
Hugh Grant, Love Actually ( Pointer Sisters - Jump ).
Tom Cruise, Risky Business ( Bob Seeger - Old Time Rock and Roll )
John Heder, "Napoleon Dynamite" (Jamiroquai - Just Dance) .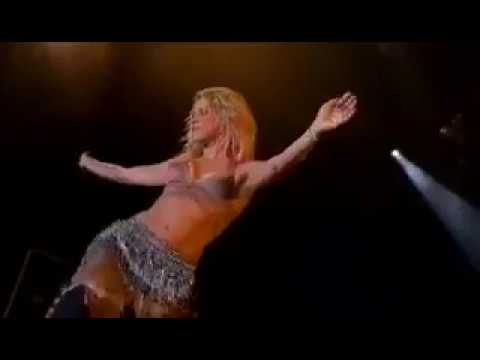 Omar Sy, "1 + 1" ( Earth, Wind & Fire - Boogie Wonderland ).
TIME FOR COUPLES
Dancing with the Stars: Learning to Dance Like Beyoncé, Shakira, Uma Thurman and Other Pros
Gallery
Slides: 4
View Gallery
Dancing with the Stars was invented in the USA ten years ago: 20 years ago seasons, more than two hundred celebrities took part in it, including Kelly Osbourne, Kim Kardashian and Nicole Scherzinger. The Russian version is only a year younger, but comes out less often: the ninth season ended in the spring, where Irina Pegova and Andrey Kozlovsky won.
ECONOMY
Dancing with the Stars: Learning to Dance Like Beyoncé, Shakira, Uma Thurman and Other Pros
Gallery
Slides: 2
View Gallery
You don't have to be a star to dance on TV. This year, two channels at once launched new competitions for talents from the people. Alla Dukhovoy's favorite Alexander Mogilev won at the First, and Ilshat Shabaev won at TNT (not without the help of Yegor Druzhinin and Miguel).