How to wobble dance vic
Wobble for Gobble Line Dance How To
Posted on by Holly Collins
What dances would you do for thanksgiving? How about the Wobble! This popular line dance reminds me of turkeys. So, Bill dressed up as a turkey and we did a thanksgiving version of the Wobble line dance for you to learn along with.
Wobble Dance History
The single hit "wobble" written by V.I.C. was released 3 yrs. prior to becoming a hit. It became a hit when the Wobble line dance was created in 2011. Sources claim that West TX Jay (Jeremy Strong) was a co-creator of the Wobble dance.
Wobble for Gobble Thanksgiving Dance
So, if you want to shake off your tryptophan blues this thanksgiving, get up and do a little wobble. I have provided a written breakdown below so you can enjoy learning to wobble your stuffing away.
Gobble guilt free because you can wobble!
Wobble Line Dance How To:
Begin step tapping right and left with shoulder shimmy until the wobble phrase comes up.
Wobble section:
Step 1 jump forward wobbling forward with hands up shimmy shoulders. Count 1,2,3,4.
Step 2 jump back wobbling back shaking tail feather. Count 5,6,7,8.
Step 3 turn to the left and wobble. Count 1,2,3,4.
Step 4 turn to the right and Wobble. Count 1,2,3,4.
Cha-cha section:
1-Rock right foot forward, 2-replace weight to left foot,
3&4– tipple step in place right, left right.
(or coaster step, back right foot, close left foot together, forward right foot)
5-Rock left foot forward, 6-replace weight to right foot,
7&8– tipple step in place left, right, left.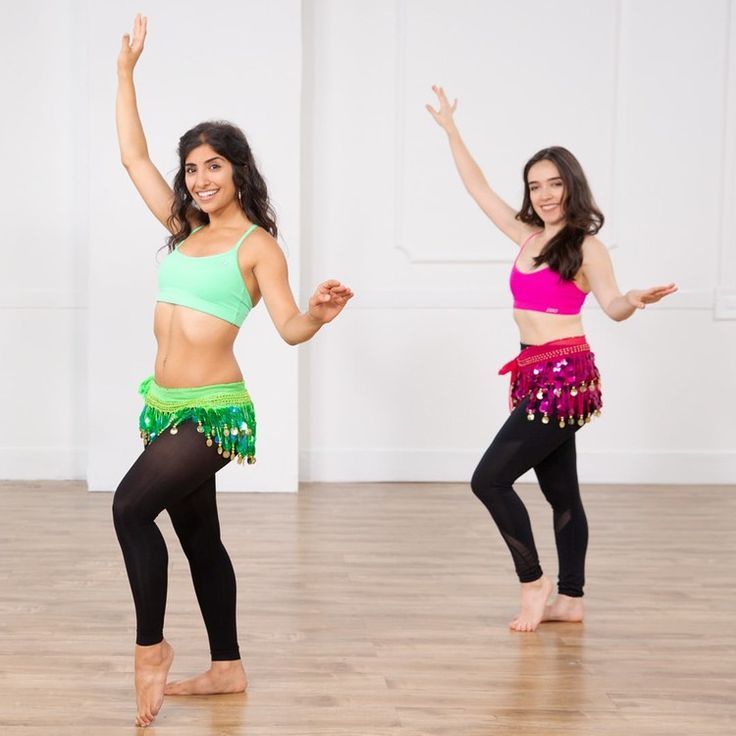 (or coaster step, back together forward)
Step Taps:
Step tap side right then left for the count of 8 rotating ¼ turn to the left to repeat from the top or Wobble. We used some body ripples while step tapping but feel free to express yourself.
Credits:
The song is the radio edit of "Wobble" by V.IC. We filmed on location at Adventures in Dance in Littleton Colorado. Our dancers were William Hooker and Holly Tomazin. Dance with happy feet this thanksgiving.
Holly Collins Tomazin
WEDDING DANCE instruction
DANCE LESSONS.
Certified Licentiate in
Ballroom, Latin, Smooth & Rhythm
with ISTD, DIVDA, FADS, & Arthur Murrary's
author of
Holly's hot wedding tips, 
Historically Accurate Princess Dances,
Winner of:
The Knot Hall of Fame best wedding dance instruction,
top 50 Dance Blogs
Champion Ballroom Dancer & Coach
owner of
Adventures in Dance
720-276-0562
info@adventuresindance.

com
www.adventuresindance.com
For dance tips,
join my email
Resources:
https://en.wikipedia.org/wiki/Wobble_(song)
https://wblk.com/the-inventor-of-the-wobble-line-dance-interview/
This entry was posted in Historically Accurate princess Dances, How to and tagged How to, Line Dance, Line Dance How To, Wobble, Wobble for Gobble, Wobble for Gobble Line Dance How To. Bookmark the permalink.
Country dancers caught breaking out slick moves to hip-hop 'Wobble'
We've seen an increasing number of people grooving to country x hip-hop music. It may have all started when Lil Nas X released "Old Town Road" more than a year ago. This type of combination can also be heard from Blanco Brown's "The Git Up".
But did you know that more than a decade ago, this odd combination of hip-hop and country music was already heard from "Wobble" by V.I.C.?
Source:
Pexels/Wallace Chuck
You would probably think that mixing country music with hip-hop is a terrible idea and that it'd only produce a piece of awful music.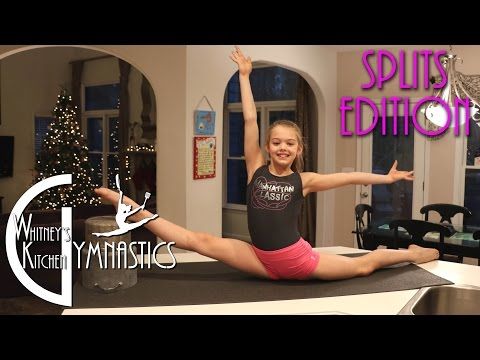 Hold onto that thought for now and wait until you hear the songs mentioned above.
In fact, when these two music genres are mixed the right way and arranged properly, it produces a "can't help but groove" kind of music. After all, if you'll listen to them close enough, you'll realize that they somehow have the same tempo.
Rapper V.I.C. and the Wobble.
Source:
YouTube/superstarvic
Back in 2008, V.I.C. "Wobble" was the second single by rapper V.I.C. from his debut album 'Beast'. The song became more popularly known after inspiring a dance.
Three years after its release, "Wobble" then finally made its debut on the US Hot R&B/Hip-Hop Songs chart at 89th spot on June 2, 2011, and has since peaked at number 77. Its success continued when it went on to debut at number 94 on the US Billboard Hot 100 on January 7, 2012.
The song also has a skit version.
Source:
YouTube/superstarvic
What some people may not know is that before they recorded this song, he made a track called "Wobble (Skit)" to introduce the song "Wobble".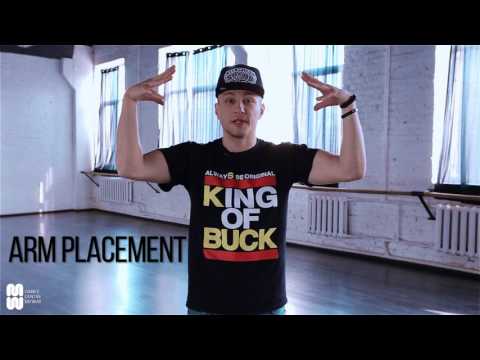 Fans can hear both genres of this song on the "Beast."
So, when a group of country dancers pulled out their best moves to the hip-hop version, it was surprising yet thrilling.
A line dancing, like you have never seen it before.
Source:
YouTube/patrizia marzola
Three years ago, a video surfaced the internet showing a group of folks grooving to some good music.
Based on the interior of the place, it's somewhere that looks like a western pub with a spacious dance floor. It's an open invitation for dancers or a group of dancers who might want to consider bouncing on the dancing floor.
Source:
YouTube/patrizia marzola
Thankfully, that day, they had the right visitors.
The video started with more than 20 people (some were pairs) standing and already wobbling to "Wobble". They were wearing jeans, western shirts, cowboy boots, and hats- just the right getup for the laid back country x hip-hop music.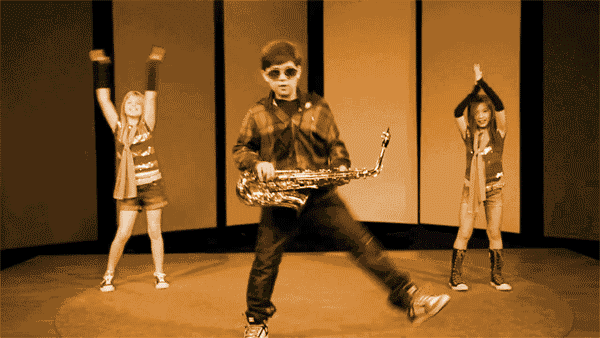 The beat, tempo, rhythm, and tune of the music can make anyone bounce.
Source:
YouTube/patrizia marzola
When the song's lines came in,
"Back it up, drop it down,"
two guys dropped down.
It was then followed by "Push it up, push it up," the two gentlemen started pumping their fists in the air. They're both all-in with the music, while the others were still in sync with their own steps.
Source:
YouTube/patrizia marzola
"Wobble baby, wobble baby, wobble baby, wobble baby, get in there, yeah."
They've got it all going together with the entire song. All the pumping, bouncing, and hip dance was done perfectly, thus making their line dance so appealing to the eyes.
We want to see more like this.
Source:
YouTube/patrizia marzola
Now that we know the beautiful combination of hip-hop and country music, we wish to see more folks or groups to perform to this kind of music.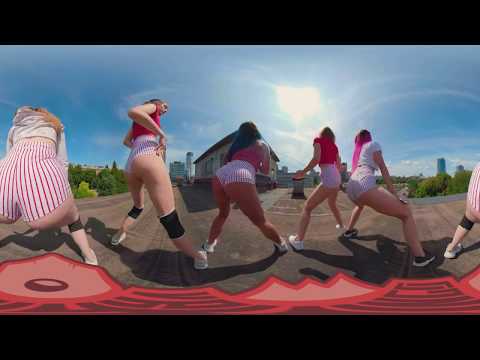 Maybe next time, we can see hip-hop dancers busting it out to some country music. You also want to see that, don't you?
Watch them bust their moves to "Wobble" in the video below.
Please SHARE this with your friends and family.
See It Live
YouTube/patrizia marzola
Wikipedia
To learn more read our Editorial Standards.
Michael Dabu is a contributor at SBLY Media.
Dance, dance wherever you may be, or about the influence of Irish dance on personality. Filippovich Natalya Yuryevna Moscow
In order to understand what personality traits can develop in a person dancing Irish or Scottish dances, one must turn to the history of these peoples. The Irish, as well as the Scots, had a hard time in different eras - it is enough to remember only the policy of the British towards them. They tried to eradicate the national culture and language, it even went so far that the Irish were forbidden to dance their folk dances! Of course, being very freedom-loving, the Irish people did not want to obey these rules, and continued to dance.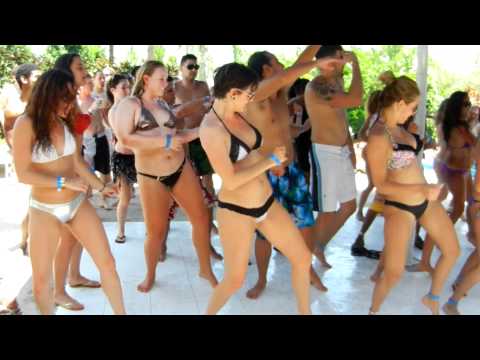 There is even a legend according to which the Irish developed such a style of tap when from the outside it seemed that people were just walking, but in fact they were dancing.
The story of the oppression of the Irish people was the subject of Michael Flatley's (1) dance performance "Celtic Tiger". As Flatley himself says, "The tiger is a symbol of awakening, a symbol of magic and the struggle for freedom ... The "Celtic Tiger" is often referred to in financial terms as Ireland's incredible economic success over the past decade. But I see something much more in these words - I see in this the heart, soul and spirit of the Irish people. When they got to America, at first they were treated as slaves, but they rose up again to become the John F. Kennedy of the New World." This quote characterizes the Irish nation well.
Speaking about the Irish, we can recall other character traits. Once, on the channel "Culture" a program was shown in which it was mentioned that the Irish are very stubborn people.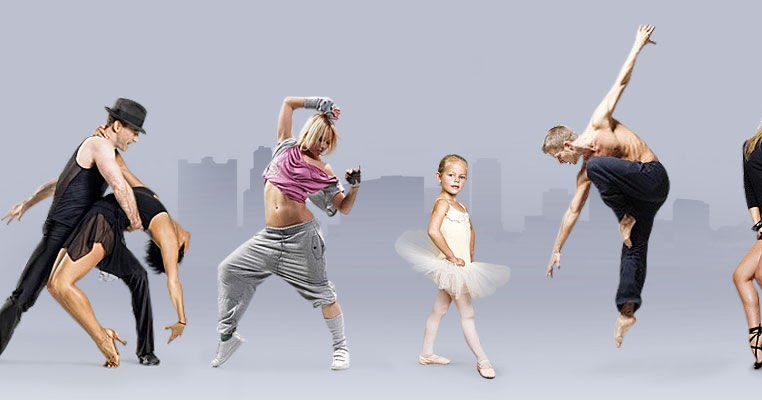 To the point that a comic recommendation was given: in order for an Irishman to do something, ask him to do the opposite. Everything experienced in the course of history did not break the descendants of the Celts, who continue to stubbornly fight for freedom and honor their traditions and culture.
And if we proceed from the fact that by performing specific movements, a person acquires certain character traits (those who practice yoga are well aware of this), then doing Irish dance, a person can "try on" freedom, pride, firmness of character and perseverance . And as many thinkers have noted, if the mask is worn for too long, it can "grow" and what it personifies will become the essence of the person who so thoughtlessly (or intentionally) tried it on.
The slide element is very indicative ( http://celticdance.narod.ru/lession4.htm ).
If at the time of execution you do not keep your back straight and carry out the movement with dignity - no matter how easily and clearly you do this element - the impression will be blurred.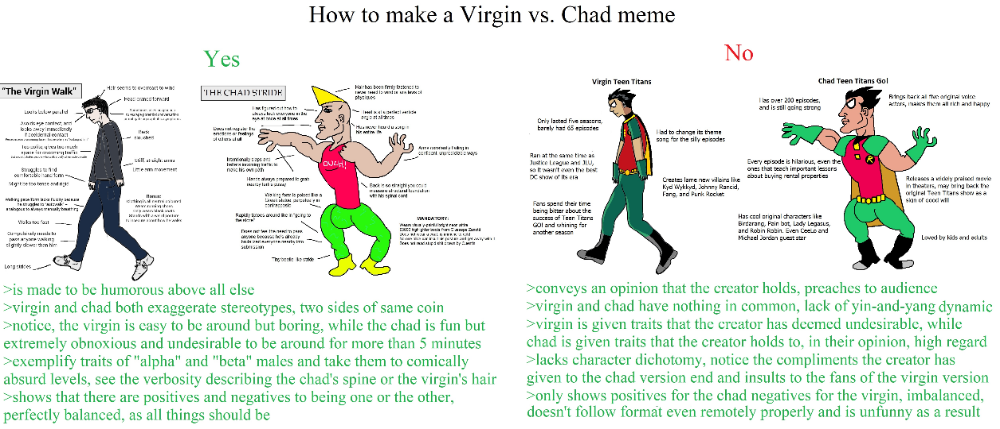 An important role here is played not only by the psychological attitude during the performance, but also by a perfectly straightened back and fixation of the body. There is a neat clarity and activity in the character of the movement, from the side the element may look as if the dancer, proudly carrying the body, moves diagonally forward with a sliding movement, as if emphasizing his independence and love of freedom. Many elements are imbued with similar emotions - crossover - the position of the knees characteristic of Irish dances (located side by side, if possible, without a gap between them or covering one another), greatly contributes to the creation of such an image. And the famous Irish-Scottish turnout of the feet only complements it.
Earlier we said that theoretically, Irish and Scottish dances should develop strength of character and perseverance. A clear proof of this is the technique of performing most of the elements, primarily solo dances. Try to make a rock movement - rocking from side to side on half toes is very difficult! It takes a long time to learn this, and in order to perform the bird element ( http://celticdance.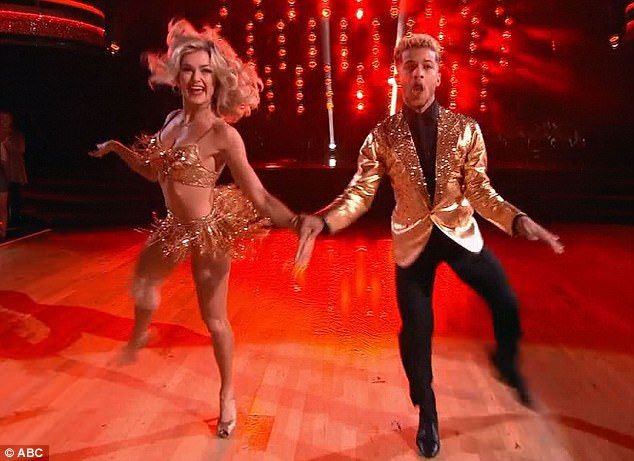 narod.ru/lession9.htm ) some people have to train to the point of exhaustion, trying to make the jump higher. When practicing solo Scottish and Irish dances, you have to pay increased attention to stretching (this is especially true for a number of Scottish elements). Irish dances are characterized by high "flight" jumps - you have to pump the press - again, in order to jump higher. It is necessary to strengthen many muscles and in connection with this, competent teachers, such as our compatriot, European champion in Irish dancing in 2006, Yulia Romashko, are sure to conduct a great warm-up. The basic step element - treble - needs to be worked out for a very long time before it is obtained quickly and technically, for some it takes years to complete this element. Only very patient people are able to withstand such loads and systematically force themselves to practice, so perseverance and stubbornness (in the good sense of the word) should always be inherent in those who are passionate about the dances discussed in this article.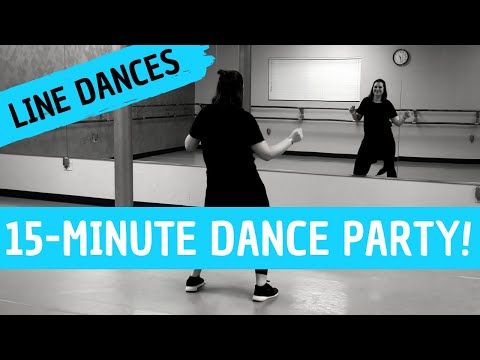 Clarity, accuracy and lightness are also necessary qualities if a person has them - it will be much easier for him to learn to dance Scottish and Irish dances. And with long and serious studies in this art, all the qualities listed above can automatically begin to be developed. Also, these dances (especially if we are not talking about sets, but about "solo" dances) do not tolerate negligence in performance. Therefore, people who are careless and accustomed to doing everything "bang-bang" usually have to learn to concentrate more on the elements they perform, in the process of training, clearly and accurately making movements and pausing between them. It is recommended to fix each movement in order to better focus and work on it. So Irish dance contributes to a thoughtful attitude to what is being done, and one might even say, the development of contemplation . Attention trains constantly, especially at the beginning of learning dances, because you need to remember about many nuances at the same time.
For example, when performing Irish dances, the hands must be kept along the body, and there is a point of view according to which this requirement was introduced several centuries ago by dance teachers specifically to complicate the dance! Difficulty exists in the performance of fast dances - in order to maintain the pace, it is important to be able to breathe correctly, as Jean Butler notes (1).
The permanently fixed position of the body seems to express restraint in feelings, but one can hardly speak of the absence of emotions: Irish and Scottish dances are very expressive and contain strong energy.
Aggressiveness is a quality that can only hinder the performance of the dances we are considering. And, of course, Irish and Scottish dances do not develop this quality when properly performed. On the contrary, the need to step lightly (rather than thrashing with heels as if the dancers hammer nails with them) can affect a person quite beneficially. In combination with the smoothness of movements, all of the above can contribute to a more harmonious development of the personality.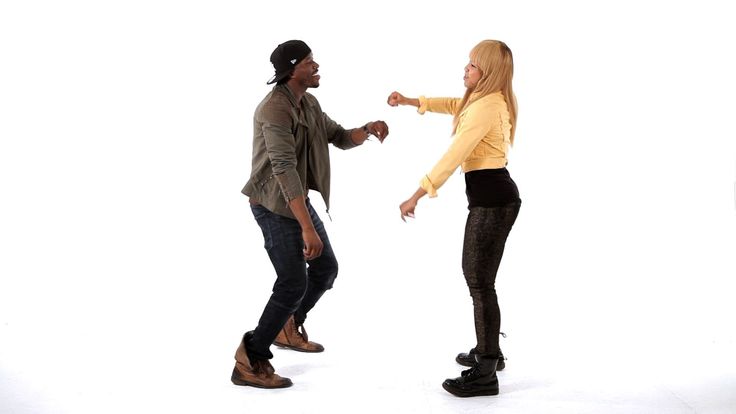 The above applies to traditional folk dance, both existing in an authentic form and put on a choreographic basis (Riverdance show, Lord of the Dance). The same can hardly be said for such contemporary influences as the modern in Dancing On Dangerous Ground, where you can see more abrupt broken movements.
There is one more interesting moment. According to the author of the article, people who are truly passionate about the dances of the Irish and Scots are often indifferent or even frankly "do not respect" Latin American dances! Of course, statistics do not exist at the moment, but often this turns out to be the case! And if we try to analyze the similarities and differences between these dances, as well as the images they create, we can assume that they are some kind of antagonists.
Of course, to perform any dance you need to develop the ability to tune into the music, feel it, hear the rhythm, which requires a certain mental organization and the ability to perceive art.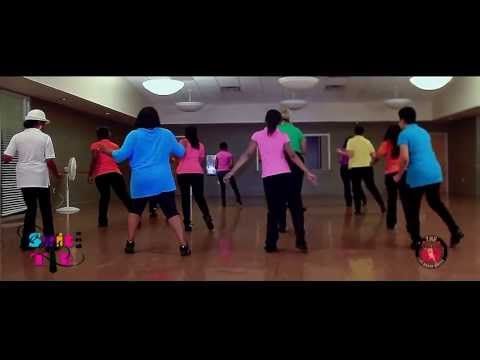 Here we come to the next point.
There is one important nuance, non-observance of which can negate all of the above. The fact is that up to this point, the article considered the "ideal" case, when the student sets himself the goal of imbued with this particular culture, taking into account all its specifics. He listens attentively to Irish (or - Scottish, Breton, Welsh, etc. music) and expresses the heard images in motion. Of course, such dancers exist and it happens that they achieve amazing results in mastering the dance without the help of teachers. An example is the talented Russian Irish dancer Svetlana Kuznetsova. Once, having heard Irish music, Svetlana was able to recreate the character of the movements of Irish folk dances, without even seeing them before!
Alas, not everyone comes to dance classes, perceiving dance as a high art. Someone sets goals that have nothing to do with achieving harmony - often, banal ambitions become the motivation for practicing. Such students may not even think about the perception of music and dance.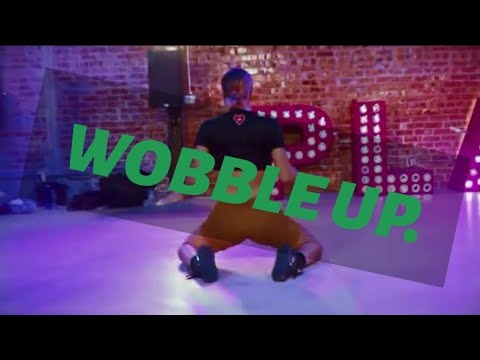 Such an attitude cannot but affect the result. And then a lot depends on the teacher. But does he always realize how important things depend on him? Often, teachers set themselves the task of simply teaching students the sequence of certain dance movements, performed, if possible, technically. In this way, students will certainly be able to draw a set of beautiful steps, but will they be able to achieve more?
There is a point of view according to which the modern school curriculum is structured in such a way that in the process of learning, students become good performers of tasks, but in no way creative individuals capable of setting goals and tasks themselves. Someone even argues that geniuses are so few in our society because the education system nails all the abilities of young geeks in the bud. This general statement in our particular case may mean that if the teacher puts on an Irish dance in an ensemble and there is no place for improvisation in this number or in the training program, as a result of such training we will again get only performers of a specific task.
And here the point is not only that such an approach does not allow developing creative thinking, fantasy and personality . Everything is interconnected: if students do not know how to improvise and do not feel the dance and music, but simply mechanically repeat the movements, most likely, the dance will not affect them in any way. That is, with such a thoughtless repetition of , all the traits of character described above in detail (freedom, pride, firmness of character, perseverance, thoughtful attitude to what is being done, concentration of attention, contemplation) may not develop.
Notes:
(1) - famous dancer and director. Gained worldwide fame after a resounding success at Eurovision in 1994. His most famous shows are Riverdance, Lord of the Dance.
(2) - famous dancer and director. Danced with M. Flatley, K. Dunn. Show with her participation: Riverdance, Dancing On Dangerous Ground.
List of sources used
Sites of the global information network Internet:
http://celticdance.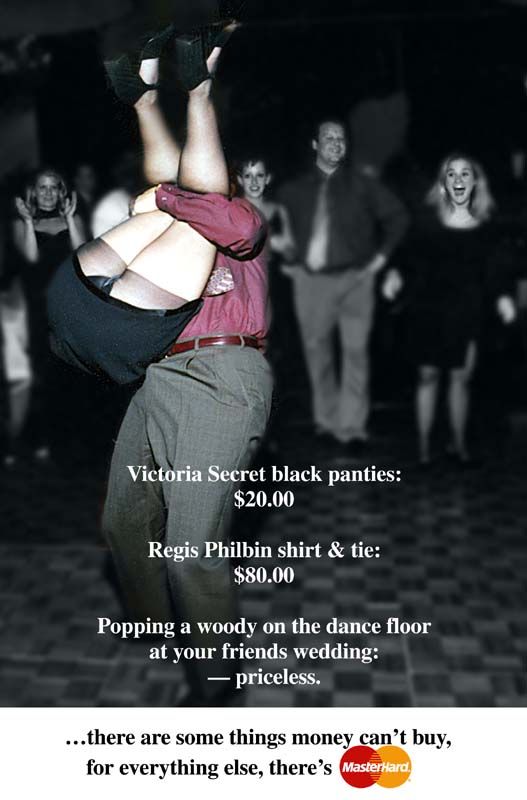 narod.ru
http://www.irish.ru
http://ailim.h25.ru
Bibliography
3
Rinncidhe Fóirne (Our National Dances) - the official ceili instruction book, 1939.
2. Elizabeth Turner Bell Fifty Figure and Character Dances for Schools, Waverley Book Company, London, 1997
3. Peter Buckman Let's Dance, Paddington Press, 1988
4 Stephen Burke Set Dances for Fun, Leo Publications, 1994
5. Peggy Carty My Irish Dance, Yourman Promotions, 1987
6. Betty Casey International Folk Dancing USA, 1981, Doubleday & Company, Garden City, New York, ISBN 0 385 13308 1
7. Aruba Coghlan 20 Irish Dances, 1994
8. Larry Lynch Set Dances of Ireland, Séadna, 1989, ISBN 0 9514848 0 X (Ireland)
9. Irish Ceili and Set Dances, John J McManus, 1992
10. Irish Dances, Na Píobairí Uilleann, 1984, ISBN 0 9509743 1 5.
11. Joseph O'Hara Irish Set Dance Study Notes
12. Irish Dancing, Harper Collins, 1997, ISBN 0 00 472069 5.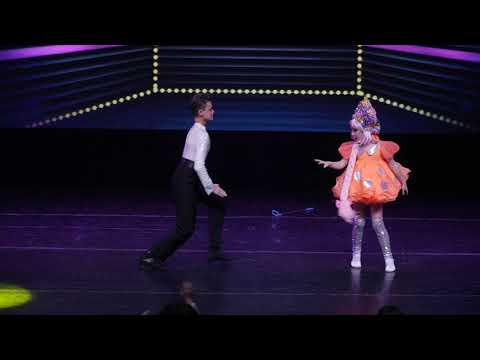 13. A Selection of Irish Traditional Step Dances, Brooks Academy, 1998, ISBN 0 9533637 0 8.
14. Comhaltas Ceoltoiri Éireann and the Gaelic Athletic Association
Coiscéim 1—An authentic guide to Set Dancing, Comhaltas Ceoltoiri Éireann and the Gaelic Athletic Association, 1988
15. Scottish Ceilidh Dancing Ewart, David and Ewart, May, Scottish Ceilidh Dancing, Mainstream Publishing, Edinburgh, 1996. ISBN: 1- 8515-8845-0
16. Traditional Dancing in Scotland Flett, J. P., and Flett, T. M., Traditional Dancing in Scotland, Routledge and Kegan Paul, London, Boston, Melbourne and Henley, 1964. ISBN: 0-7100-1369-8
17. 101 Scottish Country Dances Milligan, Jean C., 101 Scottish Country Dances, Scotia Books, Great Britain, 1967
18. Art pedagogy and art therapy in special education /E. A. Medvedeva et al. - M., 2001
19. Amonashvili Sh. A. Personal and humane basis of the pedagogical process. - M., University, 1990
20. Burno M. E. Therapy with creative self-expression.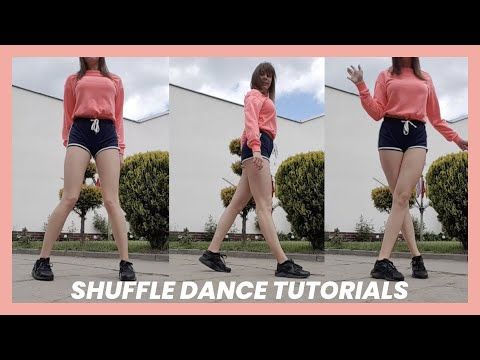 - M., Academic project, 1999
21. Kopytin AI Fundamentals of art therapy. - St. Petersburg, Lan, 1999
22. Shiyanov E. A., Kotova I. B. Development of personality in learning. - M., Academy, 2000
23. Elementary musical education according to the system of Karl Orff, ed. L. A. Bareiboima. - M., 1978.
Filippovich Natalya Yuryevna (Moscow) Candidate of Philology, Senior Lecturer of the Faculty of Additional Pedagogical Education of the Moscow Pedagogical State University, subject - Celtic art (Irish and Scottish dances and vocals).
How to learn to dance twerk - Lifehacker
November 21, 2020 Likbez Sports and fitness
Butt size doesn't matter!
Iya Zorina
Author of Lifehacker, athlete, Candidate Master of Sports
Share
0
Twerk is just a super sexy dance that will pump your plasticity, and at the same time load your abs and back muscles well.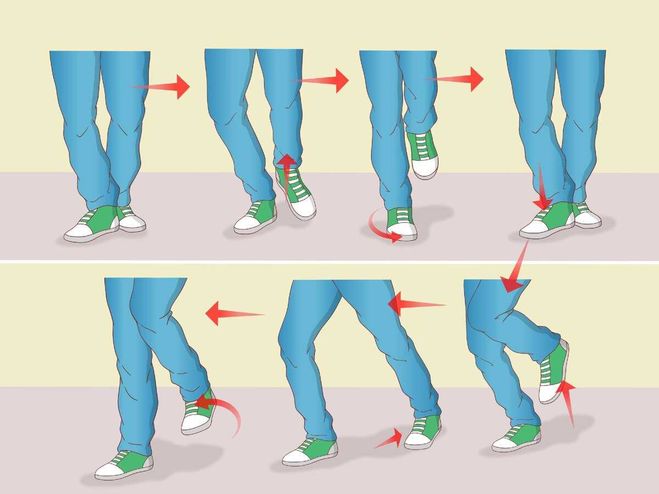 To begin with, we will learn a few basic movements, and then we will diversify the dance vocabulary and analyze the main mistakes. And at the end you will find a bonus in the form of a playlist with suitable music.
If you have problems with your lumbar spine, exercise with caution, or better yet, consult your doctor.
Learn how to do the basic elements
Booty pop back
Stand with your feet wider than shoulder width, toes slightly apart. Bend your knees and place your hands on your hips, turning them inward with your fingers, bend your lower back.
From this position, twist the pelvis down, and then, due to the deflection in the lower back, return it to its original position. Imagine that you are trying to reach the top of your head with your pelvis.
It is important to fix the upper back and work only on the lower back. You can not strain the gluteal muscles, otherwise the movement will turn out to be clamped.
If difficulties arise, try the lead-in exercise first.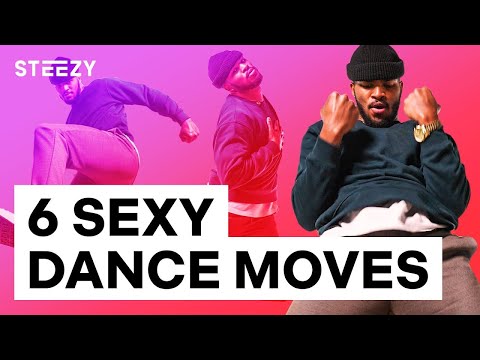 Place your hands on your hips so that your middle fingers rest on the protruding bones of the pelvis in front, and your thumbs - behind, closer to the sacrum. Bend your knees, move your pelvis down and then up, controlling the movement with your hands.
When you feel more confident, remove your hands and connect the movement with your knees. When the pelvis goes down, the knees bend, when it rises, they unbend. No need to lock the knees at the extreme point, they should remain slightly bent.
The pelvis moves back not only due to the straightening of the knees. The lower back must work.
Front booty pop
This movement is very similar to the previous one, only the emphasis is on pushing the pelvis forward rather than backward.

Stand with your feet wide and point your toes slightly out. You can put your hands on your hips to better feel the tilt. At the same time, bend your knees and sharply move your pelvis forward so that your butt goes down, and then arch your lower back and bring your pelvis back.
The emphasis is on the first phase of the movement, when the butt goes down. It is important at this moment not to pinch the buttocks, but to change the position of the pelvis due to the tension of the abdominal muscles.
Try other twerk moves
Double
This element repeats the usual booty pop, only the movement of the pelvis in it is double: down-down, up-up.

Suffle twerk
Stand with your feet wider than shoulder width. At the same time, turn one leg with your toe and knee outward and transfer your weight to the opposite thigh. Then, with a small jump, switch sides.
First try to move slowly to get the point, then speed up. Jump relaxed.
Up down twerk
Arch your lower back and push your pelvis back. On the count of "one", simultaneously round the lower back, bringing the pelvis forward, bend the knees and bring the shoulders forward. On the count of "two", bend your lower back and take your ass back in a semi-squat.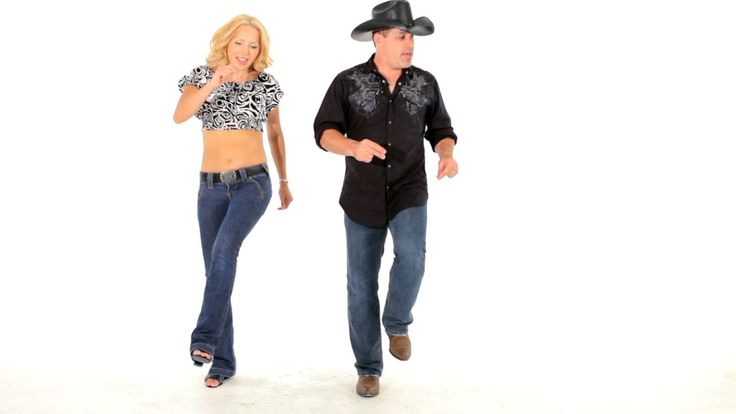 On the count of three, straighten your knees, round your lower back, and roll your shoulders forward. On the count of four, arch your back in the thoracic region, straightening your shoulders.

It turns out that at the lower point you bend in the lower back, and at the top - in the chest.
Wobble
To feel the movement, start moving slowly. Place your feet shoulder-width apart, place your palms opposite the pelvis. In turn, touch the palms with one or the other bone of the pelvis. Accelerate gradually.
You can wobble while standing upright or bent over. Practice slowly bending over and back up as you move. Important: you should not pinch, otherwise stiffness will occur and no shaking will work.
Zig zag
Get into a twerk stance, lower your right thigh first, then your left thigh. Then, one by one, lift them up to their original position. At first, perform the elements slowly, with fixation at each point, and then gradually accelerate.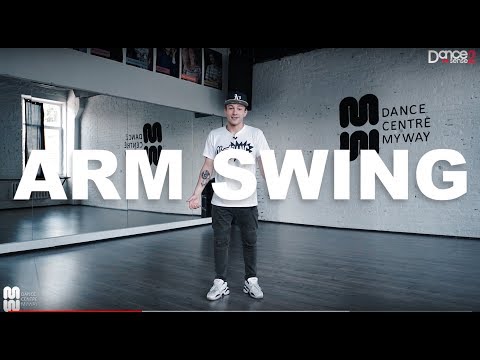 You can do this movement a little higher. In this case, start with a stance on straight legs in an incline. In the same way, lower the right and left hips in turn, bending the knees, and then raise the hips, straightening the legs.
Stripper shake
Rise up on your toes and turn your heels in and out a little. Arch your lower back, try to relax your hips as much as possible.
This element can be performed in a straight position or bent over, moving both legs at once, or one at a time.
Roll
Stand with your feet slightly wider than shoulder width, point your toes forward, tilt your body and rest your hands on your hips. Rotate your pelvis, lowering and raising it as you go.
You can do this either in a bent over position on your hips or standing up.
Happy twerk
Start in a twerk position with your toes pointing forward. Do one regular booty pop in place, then another with the toes and knees turned out to the sides, and then the next one with them returning to a straight position.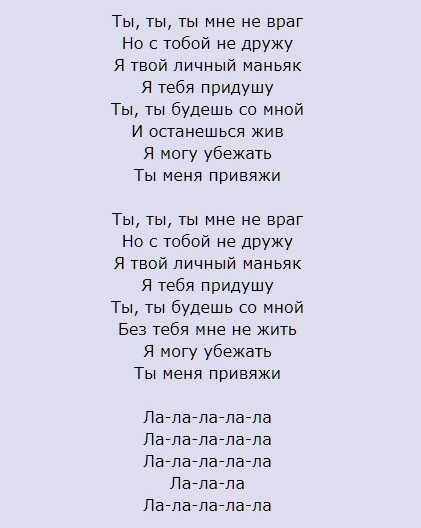 Continue turning your toes and knees out and back, tilting your pelvis as you move.
Flash
Stand with your feet shoulder-width apart, rise on your toes. Pull your pelvis back a little. Move quickly from foot to foot, trying to relax your buttocks.
Twist
Raise your right leg to the side, turn it with your toe and knee inward. From this position, simultaneously transfer the weight to the left thigh and turn the raised leg with the toe outward. Return your foot to the floor and repeat on the other side.
Try moving in other positions
Twerk can be danced not only while standing, but also while squatting, on all fours and even upside down on your hands, with your feet resting against the wall. Try different positions - this will help diversify your dance.
Squatting
This is the same booty pop, only squatting. If you don't have enough stretch to move freely in a deep squat, work on your hip mobility first.
Offset to one side
Good stretch is also required for this option.
Otherwise, you will not be able to relax and move freely.
On all fours
First practice the standing element to get used to it. Raise one leg on the toe, turning it with the knee outward and at the same time leaning on the opposite thigh. Then smoothly switch sides.

Now place your palms on the floor, arch your lower back, bend your knees and lift your heels off the floor. Perform a familiar movement in a new position.

This is enough to get you started. Try, combine the movements with each other and, if something fails, correct the mistakes.
Understand why you don't succeed
There are three main reasons why instead of twerking you get some bullshit. And the size of the priests has nothing to do with it.
1. You lack flexibility
To twerk well, you must have good mobility in the lumbar spine and hips. If flexibility is lacking, you can improve it by doing stretching exercises.
Choose stretching exercises 🤸🏻‍♀️
50 exercises to stretch the muscles of the whole body
2.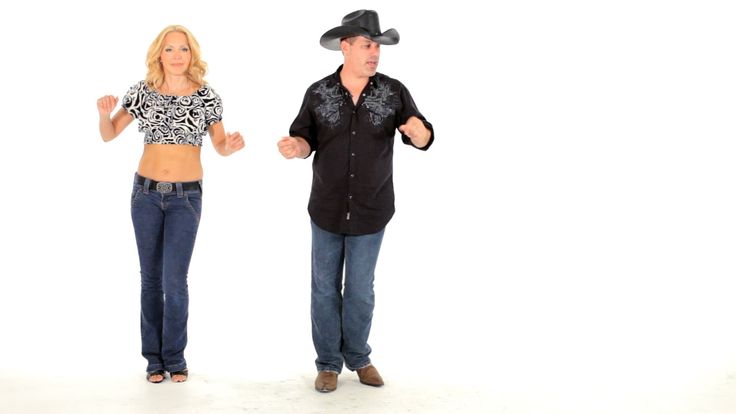 You work your upper back and shoulders
All basic movements require arching in the lower back. It is due to the lower spine that you feed the pelvis back and forth. But if during booty pop you bend in the thoracic spine and connect your shoulders, the movement will not look like a twerk.
3. You're too tense
This is probably the biggest beginner's mistake, which results in a tight, wooden pelvic movement instead of sexual shaking.
Don't push yourself too hard, relax your buttocks and thighs, shake off tension from your arms and shoulders. All elements should be carried out easily and without clamps. The best way to relax and feel the movement is to turn on the music.
Pick up the music
We've found a cool audio compilation that makes you want to dance to and not stop. The description on YouTube has the names of all the tracks.
And another big selection, this time from Yandex.