How to praise dance
How to Do a Praise Dance
LINDSEY ROBINSON SANCHEZ
29 SEP 2017
CLASS
... Hemera Technologies/PhotoObjects.net/Getty Images
In many Christian churches, dancing is one of the ways in which church members worship. Praise dance can be choreographed or free-form, but it is almost always an organized activity that allows its members to express their spirituality through movement. It can be performed in casual clothing or costumes, with or without props, but its focus is on worship and expression.
Explore this article
Free Dance
Open your praise dance with prayer
Warm up for several minutes by walking
Listen
Move from side to side
Choreographed Dance
Warm up
Review
Find the beat of the song
Choreograph your dance in pieces
Perform your dance in the location of your choice
1 Free Dance
2 Open your praise dance with prayer
Open your praise dance with prayer, scripture reading or other form of worship.
Focusing on the spiritual side of your activity is what separates praise dance from other types of dance.
3 Warm up for several minutes by walking
Warm up for several minutes by walking, performing jumping jacks, jogging or otherwise moving in your dance space. Praise dance, like any form of exercise, requires a period of warm-up. You may perform this step to music.
4 Listen
Listen to the praise music of your choice and try to find the beat. Most songs have a 1-2-3-4, 1-2-3-4 beat, though some have a 1-2-3, 1-2-3 beat. If you can't find the beat, follow the sound of the drums or the strumming of the guitar.
5 Move from side to side
Move from side to side, swinging your hands or arms. Many people choose to pray or sing to the music to maintain their sense of worship. Let the music lead you --there is no wrong way to worship.
6 Choreographed Dance
7 Warm up
Stretch and warm up in comfortable clothing.
8 Review
Review basic dance moves that will be included in the dance. This may include walking or hopping forwards and backwards, leaps or combination steps. This may be incorporated in your warm-up.
9 Find the beat of the song
Find the beat of the song. Choreographed praise dance requires more planning and discipline than free dance. The beat will help you choreograph each step of the dance in a manageable way.
10 Choreograph your dance in pieces
Choreograph your dance in pieces, usually 10 to 30 seconds at a time. Practice until each dance member feels comfortable in his or her position.
11 Perform your dance in the location of your choice
Perform your dance in the location of your choice, incorporating costumes with flags, streamers or other props if you choose.
About the Author
Lindsey Robinson Sanchez, from Bessemer, Ala., has written for the "Troy Messenger," "The Alabama Baptist" and "The Gainesville Times," where her work was featured on the AP wire.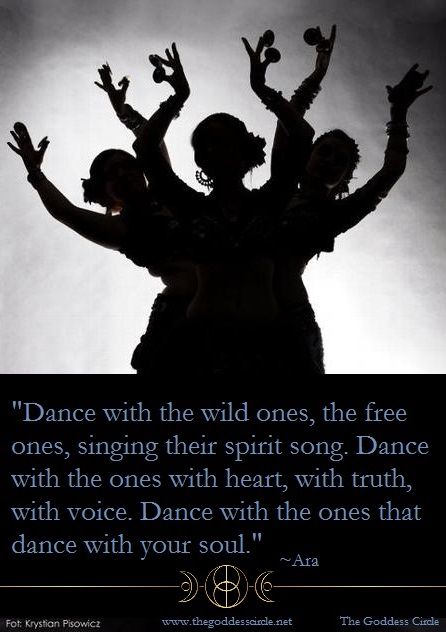 She has a Bachelor of Science in journalism from the University of Florida. She writes style, beauty, fitness, travel and culture.
Related Articles
171 Compliments for Dance Performance to Rock Someone's Day » Trending Us
Dance is an extremely passionate art performed to express one's love for music. It is a form of art, a way to bring happiness, to express your feelings, be more fit or just feel about yourself within..
For instance, Bharatanatyam is often done by women to express Hindu religious stories and devotions. On the other hand, breakdance is an improvisation. People express energy, creativity, humor, etc. hence the name street dance.
Dance is also very good to invest our time and has health benefits. And if our family or friends are dancers, we must appreciate and compliment them.
1. Always compliment on something specific, in a form of dancing
2. Know your dancers
3.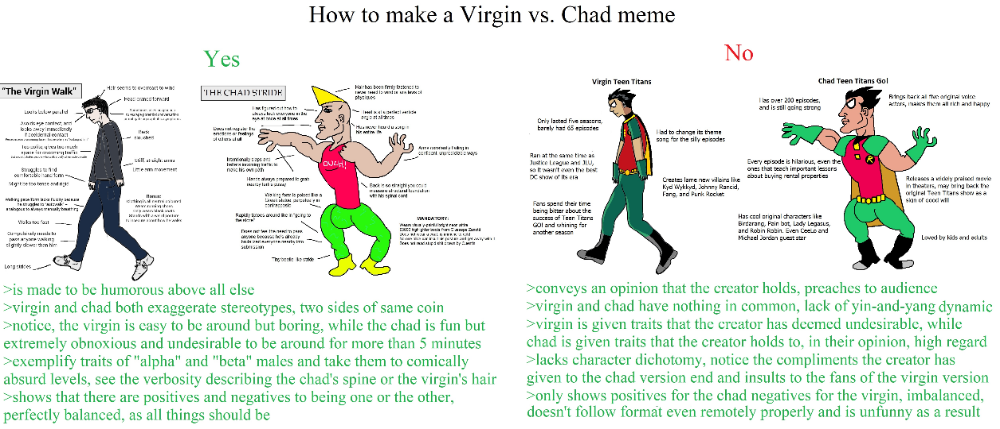 Never use sarcasm appreciation for dancers or teachers
4. Avoid over-complimenting
5. Give unique praises to dancers
Related posts:
Compliments for Traditional Indian Dance forms:
Your posture was very good. I have never seen a better posture.
What energy! I was mesmerized by your dance.
I never knew you danced so beautifully.
Your elegance ruled everything.
Your devotion is out of the world.
Attire suits you. And I never saw a better dance performance.
The music, your dance, and the colors it all feels like I'm in heaven.
I loved your performance. Outstanding!
You were born to be a dancer. Your dancing and your energy are beyond the best.
You are multitalented. And all of your hard work has paid off.
That expression just wowed us.
It looked so divine, an excellent performance.
And the sad part of this dance is, It ends.
Unbelievable and one of the best performances by you.
You are born to perform.
What a great way to tell a story. Mind-blowing.
It was a beautiful and entertaining performance.
We can feel your energy in this act. You are so inspiring.
Perfect moves. Perfect expressions. Perfect music. Overall, it was a perfect performance.
Glad to witness this live great performance. Special thanks to you.
I'm completely speechless. I don't have enough words to appreciate you. 
Compliments for a Western Dance Forms
You matched the beat like a professional.
Woah! That is so awesome. Where did you learn to dance like that?
You have some amazing skills.
I have never seen a great dance in real life.
That is so inspirational. The beats were cool too.
Are you a professional dancer? Because those were some best moves.
I wish I could dance like you too. You looked so good while dancing.
Your energy is on the next level. I couldn't stare away.
Everything was perfect.
Your dance is beyond good. If I could, I would have watched you all day.
Amazing! What a performance, very clean and perfect steps.
This is what you called a great act.
So clean and perfect.
What a performance.
You have used this stage greatly.
There is so much to learn from your moves. Those are just perfect.
This is far ahead of our expectations. Great one.
Powerful choreography and great efforts.
Awesome energy, it was a beautifully performed act.
You look even more beautiful when you perform.
For me, this is the greatest live performance I ever witnessed. Enjoyed a lot. 
Feeling so glad that I'm here to watch this great performance. 
You are such an outstanding performer, and I love your expressions.  
I thoroughly enjoyed this dance number. The variation used looks beautiful.
Wow, you bring new energy to every performance, I'm very impressed.
Read next: 100 Trending Things to Draw When Bored
Best Compliments for New Dancer
You looked good. It is nice that you are putting in a lot of effort.
Keep it up and in no time you will outshine others.
Dance is a passion. It's okay to make mistakes but it is not okay to dance without love. You have passion.
I wish you all the best for your efforts. Soon you will see the results.
That was pretty neat for a beginner. Are you sure you are just starting?
You have great energy and you match well with the rhythms.
It is amazing to see such huge potential in you.
You got the drive and the skills. Keep practicing and soon you will be the best.
Dancing is not easy. It is about precision and practice. You are building a great foundation. Soon your body will flow naturally.
I wish to look at your practice every day. Love your dedication.
Indeed, a well-choreographed dance performance.
Your hard work paid off.
You made us proud, keep it up.
Thanks for being on the team. You're learning very fast.
I truly like the song selection, that perfectly matches your style.
Overall, great energies and powerful performance.
We can feel your passion for the dance.
Your performance was too good, just hope to see the improvement in transition.
I think you need to work upon facial expression, overall the entire act was nice.
Not the best, But I can see you're improving, that's for sure.
Hats Off for your hard work and dedication to creating this act. Magnificent.
I can see you improve day by day! Keep it up!
Everything about this dance number is great.  
This is not perfect but your best performance, I've to say.
One Word Compliments for Dancing
Perfect
Mesmerizing
Energetic
Synchronized
Gifted
Creative
Exciting
Lively
Exceptional
Wonderful
Talented
Remarkable
Neat
Perfect
Stunning
Hit
Spectacular
Masterpiece
Impressive
Unbelievable
Surprised
Read next: 29 Trending Business Ideas To Look For in 2021
Compliments for Ballet Dancers
Wow! You are very flexible.
I love your calm spirit while performing.
I never knew you are so great. The performance was mesmerizing.
That music and your moves were made for each other. It was like magic.
Your movement was so precise and perfect. I couldn't look away for even a second.
All your hard work and practice are paying off.
The dress, rhythm, dance, and performance is like the ninth symphony.
I have never seen a better ballet performance in my life.
Your level of stage confidence and dedication to it is over the moon.
I can't wait to see your next performance. I was so happy throughout.
Your tourner was the best.
Now I'm a fan of your flexibility and moves.
We can feel the story, through your dance moves.
What a graceful performance we have.
So a controlled and sharp act, that was.
The fantastic job there, keep it up.
Again, a big round of applause for your great efforts.
Fully fantastic performance.
You are a gifted dancer.
More like a contortionist. You amazed us with your flexibility.
I think you just beat your past performances, with today's one.
I believe you have a special talent that makes the audience watch and adore.
Your dance inspires me to put my best in what I do.
When I said let's skip to the good part this is what I meant.
Your passion for dance is enough to inspire many people. 
So well-choreographed and perfectly executed. Great performance.
Every move is so on point. I can see your hard work.
What a phenomenal dance number. I'm so impressed with you guys.
Compliments for Instagram, Youtube Dance Videos
Cool moves. I still can't believe it. You are such a great dancer.
Sick beats. Love your energy and passion. You are a mood.
Where did you learn to dance so nice?
Killer Performance.
Post more videos. They are so good.
You have great charisma. Hats off to you.
Your transitions were smooth.
Proud to be your friends. You are outstanding.
Woah! You make me want to dance. You are my spirit animal.
Thanks for making my day. Your performance was good.
This post made my day, truly.
Be yourself. Just love it.
It may look easy, but I know it's not.
Well done seems like you practiced a lot for this number.
We can feel your passion for dance.
Very impressive. Can't describe how beautiful it looks.
Great efforts there. Keep it up.
Wow, your outfits… perfectly match the theme.
You are a highly skilled dancer.
I wish I could dance like you… as if no one is watching.
How do you manage to show everyone's lyrics so precisely? you are damn perfect.
You perform beyond perfection, too good.
Overall, it was an excellent performance. 
We were stunned by your unique dance number.  
This was a breathtaking performance senorita!
How do you always manage to perform something out of the box?
I can see the improvement in your dance moves. Keep it up. 
You're such a natural dancer and like your passion for it.
You dance with your heart that is what makes your performance truly amazing. 
What we expect from you, we get it. You're exceptional with your performance.
This performance was filled with energy and has the potential to lift anyone's mood! 
Truly a mesmerizing performance. Every move was executed with perfect synchronization and utmost care.
I don't think that anyone could perform this number so gracefully. 
Performance over performance, you're becoming a better dancer. 
When you dance, you do it not for anyone… but yourself.
Read next: 8 Trending Dresses for Girls and Women
What are the best appreciation words for a dance performance?
Just Awesome
Superbbb
Amazing
Extraordinary
Fantastic
Magnificant
Graceful
Sensational
Stupendous
Marvelous
Tremendous
Mind-blowing
The Best
Unbelievable
Phenomenal
Skilled
Outstanding
5 Tips for Complimenting A Girl or Boy for their Dancing Skills
1.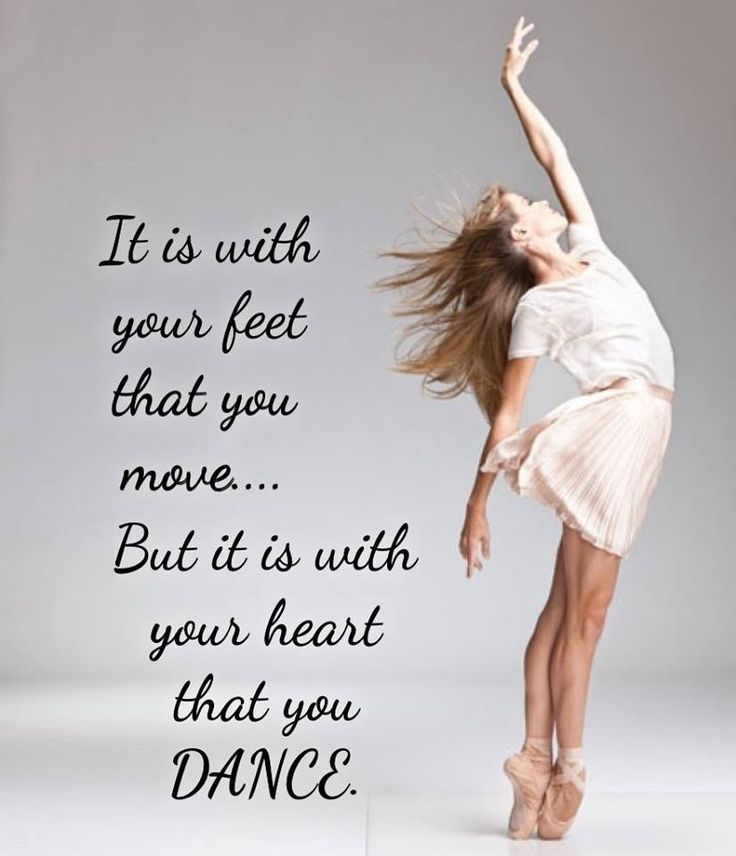 Always compliment on something specific, in a form of dancing
You must comment on something specific that you saw. A dance step, the energy, the presence of mind, the passion, etc. something that you observed specifically. And if you pay more attention to details, you can find out what they have improved.
Appreciating the improvement will make you genuine and they will feel very positive about it.
2. Know your dancers
Dancers come from different backgrounds, cultures, ages, races, etc. And knowing that is important as you should not say something that they may find offensive.
For instance, giving little detailed compliments for a kid would be understood as bad. Kids love simple compliments that they understand. And if suppose someone does not know good English, and they may feel awkward to speak with you.
3. Never use sarcasm appreciation for dancers or teachers
People do this all the time and it seems normal.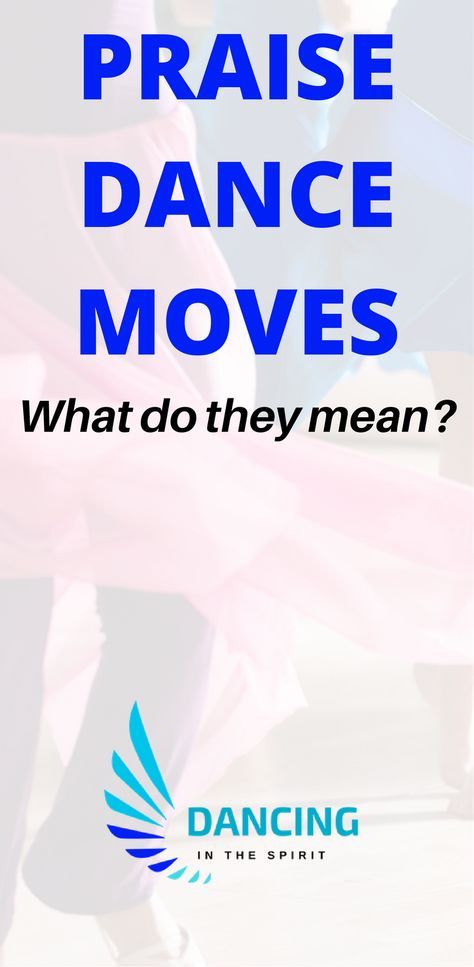 But if you are on the other side, you may not feel good. They may hide their feelings with fake smiles. But it is often advised to not use sarcasm while complimenting especially if they are of a different age category or the opposite sex.
So let your compliments be with a smile and you sound serious. And by serious, they realize you are speaking honestly and not just saying it for being nice.
4. Avoid over-complimenting
When people over compliment someone, the natural instinct is to defend. They feel like this person is just making me feel nice, as he needs a favor. Compliments lose their value when used more.
A simple compliment is better than an over-complement.
5. Give unique praises to dancers
Imagine you are a dancer, and you are coming out. And everybody is looking at you and complimenting you. They compliment without a second thought and most of them end up saying the same words.
Words like Superb, Nice, Good, etc. Instead, it is recommended to compliment using a different vocabulary so your compliment will sound unique and genuine.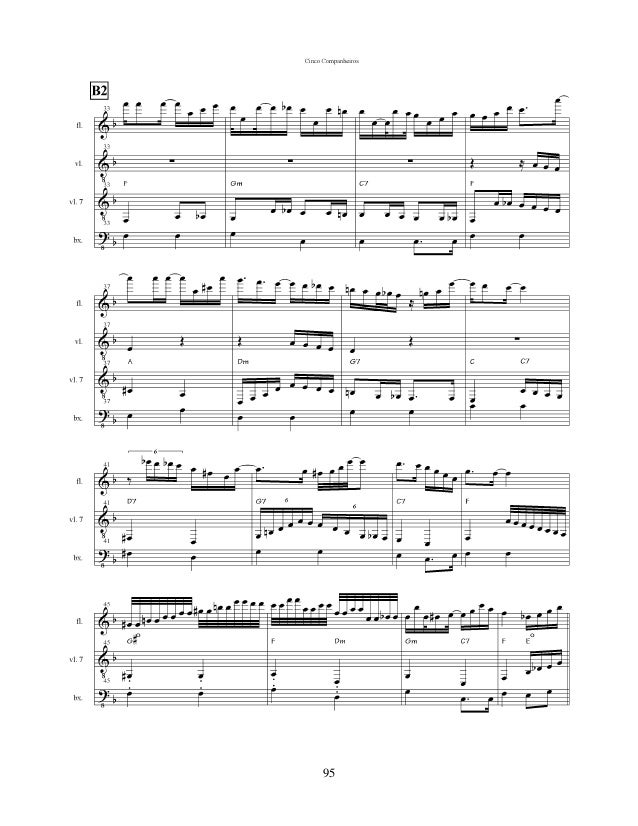 Words like Fabulous, Lively, Creative, etc. will catch their attention, and they feel really good.
Also read: Compliments for Singers for Their Musical Performance 
Conclusion
Dance is great visual art. And whether you are a friend, family, or teacher of a dancer, it is highly appreciated to give nice compliments. And who doesn't like compliments? It is encouraging and a great way to appreciate the long hard work and practice session.
Simple and nice compliments can make their hard day a little better. Complimenting is a great way to break the ice to make some new friends.  So we hope this article will be helpful in doing just that.
Beautiful phrases about dance - Catch phrases
Dancing, a person allows himself the luxury of being himself.
*****
Dance is the vertical expression of horizontal desire.
*****
When two dance, they dance - love ...
*****
Dance is the only art for which we ourselves are the material.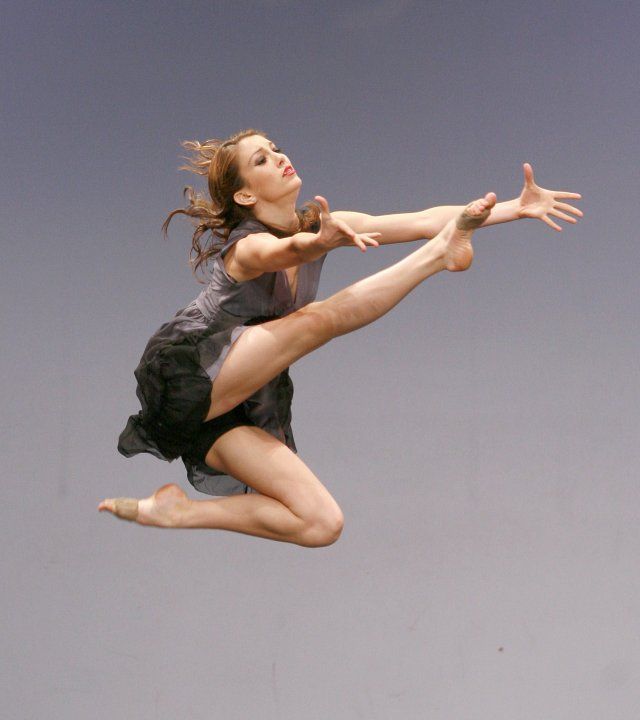 *****
Dancing always adds new colors to your life.
*****
Sometimes it doesn't matter what kind of dance you dance... It's much more important who you do it with!
*****
Dance is a poem, every movement in it is a word.
*****
Dance is a bridge between soul and body.
*****
Only dance makes music visible.
*****
Everything in the universe is rhythmic. Everyone is dancing.
*****
Only in silence can a word be heard. Only in complete darkness - to see the stars. And the great dance is always danced on the edge of the abyss, over the terrible abyss.
*****
Dance is a breath of something new. Something that is hidden deep inside of you. Dance is an opportunity to become different for a while. nine0003
*****
Dance like no one is watching!
*****
When we give ourselves entirely to the spirit of dance, it becomes prayer.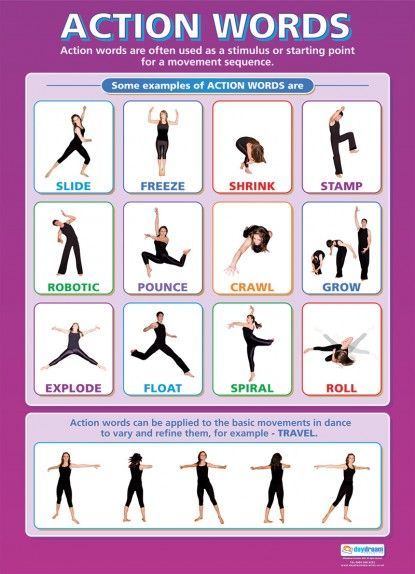 *****
Dance is a huge world, you need to have patience to conquer it.
*****
Make time for yourself. Dance. It is so uplifting, inspiring and captivating! When you dance, you live! nine0003
*****
Great dancers are not great because of their technique, they are great because of their passion.
*****
If a man does not like how his woman dances, then this woman is not his.
*****
When you dance, you express all your feelings.
*****
Dance is a huge energy that nourishes every cell of the body and gives strength to move on. It is a feeling of freedom and flight. nine0003
*****
To dance means to be outside of yourself, bigger, stronger, more beautiful. In the dance - power, in the dance - the greatness of the Earth, it is yours - take it entirely.
*****
Dance is the song of the body, its joy or pain.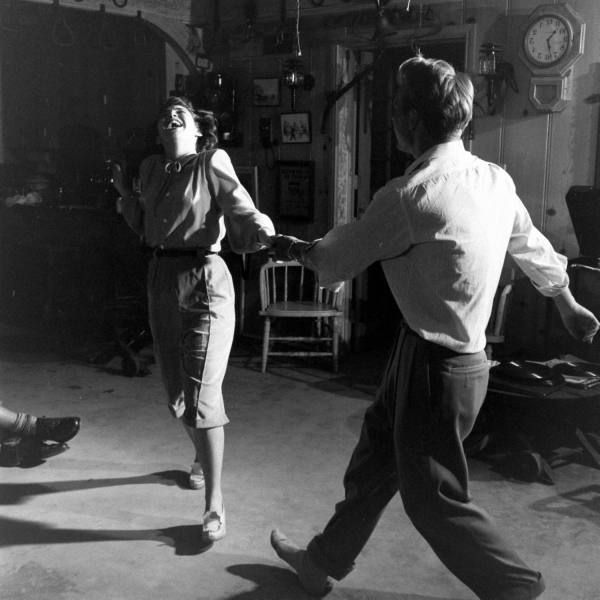 *****
When you dance, you are who you want to be at that moment.
*****
Dance is the secret language of the soul. nine0003
*****
Dance is a conversation between two people: a man and a woman. The dance style determines the theme… The most eloquent conversation is the tango!
*****
Life in dance is harder, but much richer.
*****
People don't stop dancing because they get old, they get old because they stop dancing.
*****
Dance is an art that reflects the soul. nine0003
*****
A dance becomes perfect if it creates music.
*****
The dancer's body is simply a luminous manifestation of his soul.
*****
Dancing is not a drug, but oxygen!
*****
Dancing with your feet is one thing, dancing with your heart is another.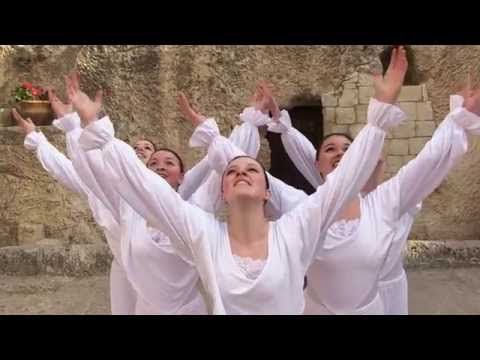 *****
Dance is a language that the whole world understands. nine0003
*****
Dance can reveal all the secrets that lie in music.
*****
Dance is your pulse, your heartbeat, your breath. This is the rhythm of your life. It is an expression in time and movement, in happiness, joy, sadness and envy.
*****
To dance means to let your partner into your personal space, it means to trust one hundred percent. Life is the same dance. nine0003
*****
Dance not with your body, but with your soul. So your dance will take on a life of its own, it will be life itself.
*****
Dance for yourself. If someone understands - good, if not - it does not matter, continue to do what you love.
*****
I dance because I am happy. I dance because I am free.
*****
I'm not pretending.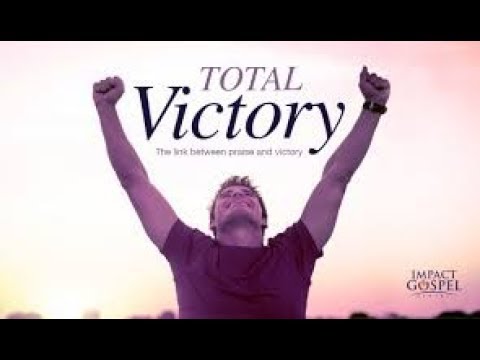 When I dance, I am who I am. nine0003
*****
Dance is the world's favorite metaphor.
*****
If you could explain something in words, there would be no point in dancing it.
*****
When I dance I cannot judge, I cannot hate, I cannot separate myself from life. I can only rejoice and be whole. That is why I dance.
*****
We must consider lost every day in which we did not dance at least once.
*****
We live means we dance. Dancing means living!
How to praise your granddaughter for good dancing. How to praise a child: the secrets of parenting
Do I know that it is impossible to teach a child to do something for the sake of praise (read - grades)? I know, of course, how not to know. It's written on almost every fence. Well, if not on the fence, then in every book, in every forum and in every social network for sure.
nine0003
Do I praise children in moderation and "correctly" (that is, according to what is written in the books)? Rarely. Most often, stupid phrases like "you're just great!", "You're my smart girl" or something else good "you are my sweet pie" fly off the tongue. Gets both daughter and son. The fact that something needs to be done about it, I guessed not even because the authors of smart books about raising children spent a lot of time to work out the only correct approach to this problem. Something else bothered me. The other day I was cooking another soup and Nika approached me with such a constructive proposal: "Mom, let me build a Lego castle, and you will praise me and be happy, because little people will live in the castle." No, well, I will certainly rejoice and, of course, praise. But what is the question. nine0003
My path as a mother began with one of the books, where it was written that a child needs approval, praise and all kinds of support from parents. I don't remember how detailed this topic was disclosed there, but since then I have become so used to praising, admiring and giving assessments that I completely stopped noticing the other side of the coin, where excessive praise can do harm.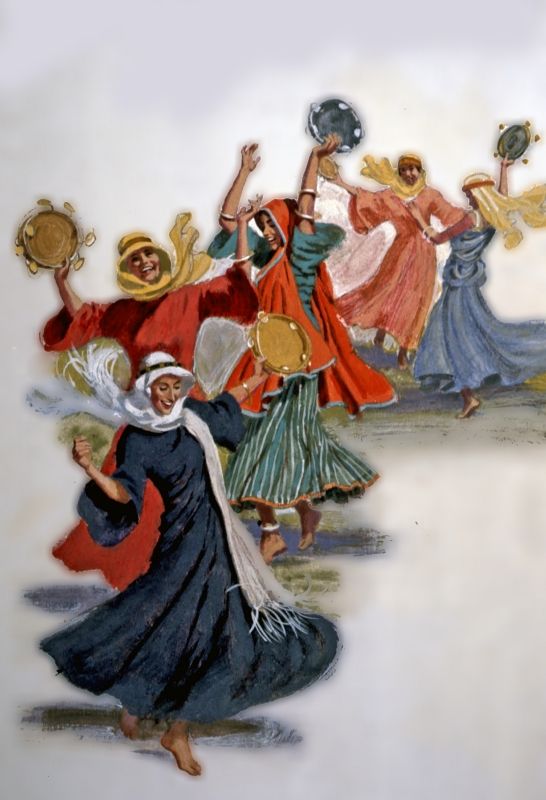 Therefore, now I seriously decided to correct my reckless behavior and began to understand.
In How to Talk So Kids Will Listen and How to Listen So Kids Will Talk, Adele Faber and Elaine Mazlish rightly point out, "Praise is a very tricky business." Not easy, because it may not cause the effect you expect. nine0003
Why is excessive praise dangerous? Such deferambs, like "we are the most talented in the world", "you are the most honest", "you are the most conscientious", can lead the child to feel that his parents deliberately exaggerate his merits, he is not so conscientious and is not always honest Well, he knows it himself. And the result is anxiety. The child feels that he "does not live up" to the high bar set by his parents. If he knows that somewhere he does not correspond to his estimated characteristics, he risks focusing on his shortcomings or even suspecting his parents of trying to manipulate. nine0003
"The psychologist knows that children tend to get rid of global praise - it is too tiring," Faber and Mazlish write in their other book, Free Parents, Free Children.
Tracey Cutchlow, in 0 to 5, supports this theory and, in addition, considers the consequences of both general and action-specific praise. Sooner or later, she notes, children develop either a predetermined mindset or a developmental mindset. The first is the feeling that your innate ability is all you have. The second is the understanding that the more you work, the more you get. It is not difficult to guess that the latter are more successful and hardworking. And those children who are praised precisely for their actions come to the developmental orientation. nine0003
When I praise my children, I seek to reinforce their self-esteem. And it's a great way if you use it right.
There is such a thing as descriptive praise. The adult respectfully describes what he sees or feels. Then the child, having heard the description, is able to praise himself.
I remember how I came to a seminar with the author of the book "The Montessori Miracle" Elena Timoshenko. In particular, it was about the fact that it is impossible to evaluate the child.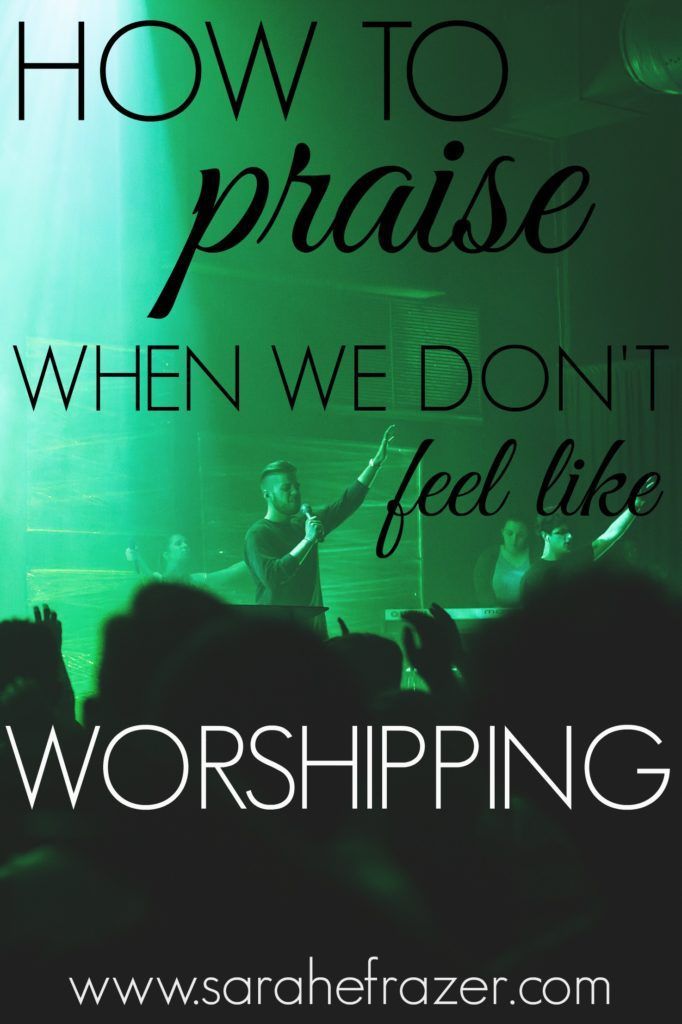 Then I was more indignant than I understood the principle: how then to explain to the child where he is right and where he is not?! And an example of descriptive praise really helps not to evaluate, but to qualitatively and carefully approach the actions of the child. nine0003
Nika ended up building her castle out of a construction set. One wall was much higher than the others, the inhabitants of the castle were lying on the floor, as if after the earthquake, it was clear that something had distracted her daughter, and she was bored to finish the job. Before bestowing the promised praise on the child, I wondered how she would feel when I gave out my standard "oh, this is the best castle I have ever seen." Surely she will understand that this is a trick for the sake of a trick, that this is far from the best lock that she is capable of. She knows that she was distracted and did not complete the work. I said: "I like how you placed columns around the hall and provided two windows in the castle wall, now its inhabitants will be more comfortable.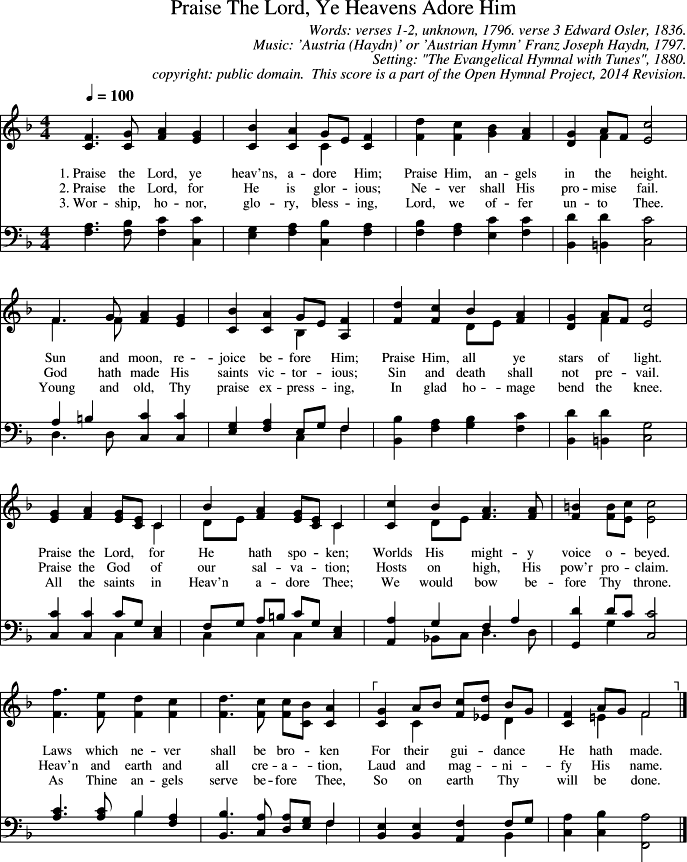 " "Yes, mom, and they will be able to admire the dawn when they wake up," Nika exclaimed and with renewed vigor went to "wake up" the princes, princesses, elephants and giraffes lying around everywhere. It turns out that the descriptive praise not only inspired, but also aroused a new interest in the case. And, obviously, it helped to take a step towards setting it up for development. nine0003
When we talk about praise, we must also talk about criticism. Firstly, these two concepts are one way or another somewhere nearby. Both are characteristics of the child's actions. The main secret here is that criticism can, and sometimes should, turn into praise.
Imagine a student's notebook. In it, a dictation is written in terrible handwriting without a single mistake. What does an ordinary teacher write in red ink with an exclamation mark? That's right, he writes: "Disgusting handwriting!" Does the teacher write some kind of remark that the student tried and did not make a single mistake in the dictation? No, most of the time he doesn't write.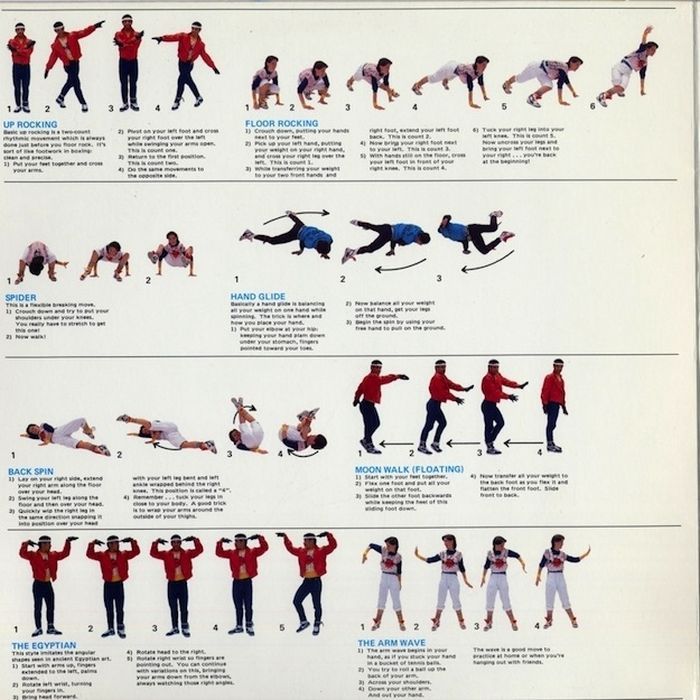 And what does the child see? He sees red ink everywhere: disgusting handwriting, a missing comma (who cares that it's the only one on three pages, and even omitted by inattention? No one will figure it out, excuses are not accepted), miscalculated, didn't draw the margin, or worse : didn't use the solution that was in the tutorial. nine0003
My children are not even schoolchildren yet, so examples come to my mind only from my personal practice. Already in the first grade, I knew how to count well for my age. Dad taught me how to add and subtract three-digit numbers in my head, and also how to solve examples with negative numbers. And here's the math lesson. Checking homework. There was an example in the workbook: 3-5=? I wrote the answer: -2. The teacher goes through the rows and checks who decided what and how. The whole class raises their hands: "Here is a typo, here is a typo." I know that negative numbers in the first class do not pass, but I can decide, why not decide? Do you know what my teacher said to me when she saw the correct answer? She said, "Don't ever do that!" It happened more than 20 years ago, but I remember everything like now.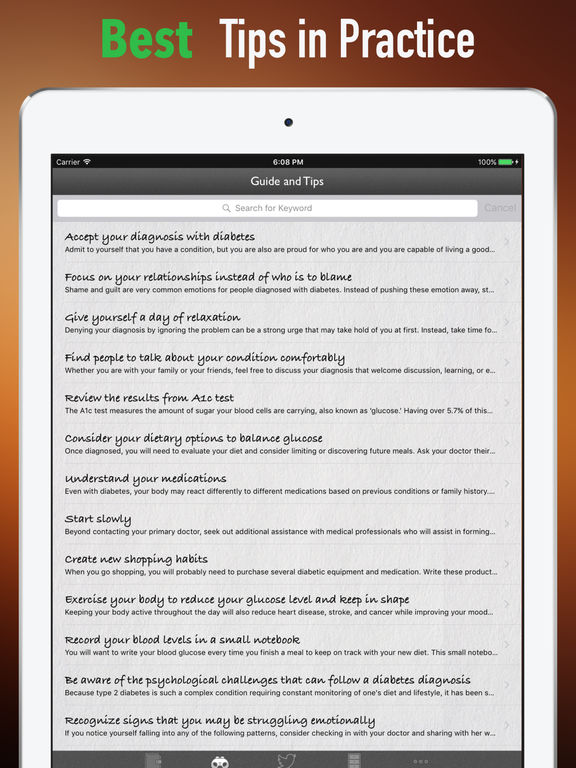 I was shocked. And I'm still in shock. At that moment, I learned what injustice is, I realized that no one at school would encourage any additional knowledge, and most importantly, for the first time I thought about how teachers behave and how they should behave. nine0003
However, there are different teachers, for example, this is what, for example, Olga Vasilievna Uzorova, a practicing teacher, author of textbooks for preschoolers and elementary school, told me about proper praise: "Many children are happy to go to school on September 1. But not even a week passes, as the word "school" causes more and more melancholy in the child.
Why? How can this be fixed?
Success is very important for any child. If your child is a student, then it is important for him to be successful in this social role. nine0003
Of course, schools have an individual approach to students. But best of all, an individual approach to your child will be found by his family. No one, except for the closest person, will be able to see the very first microsteps of the first victory: "the tail of the letter Y turned out just fine"! And it doesn't matter that this is the word "rod", in which the rest of the letters, including the first element of the letter U, turned out terribly, put out the light.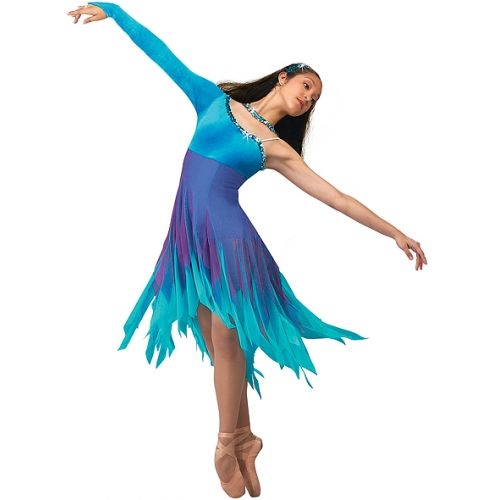 Because the first success that is noticed inspires the child, he begins to believe in himself. Lots and lots of support for the child - and your strengthened baby will joyfully and confidently walk along the Road of Knowledge." nine0003
Olga Uzorova, Julia Gippenreiter, Faber and Mazlish, Tracy Catchlow, Maria Montessori, Elena Timoshenko, Richard Templar - I so wanted to figure out how to praise children that I turned to the opinion of each of these authors. It turned out that all of them, although they use different terms, offer essentially the same solution: the child should be praised for his actions. As a mother, it became much easier for me when I realized this.
My two-year-old son came up to me with a craft from kindergarten. It was a cucumber cut out of green colored paper with plasticine "pimples" glued on. The child looked solemn. I gathered all my knowledge into a fist and issued: "Slavochka! This is the best craft in the world! I have you…" I stopped before saying "the best artist".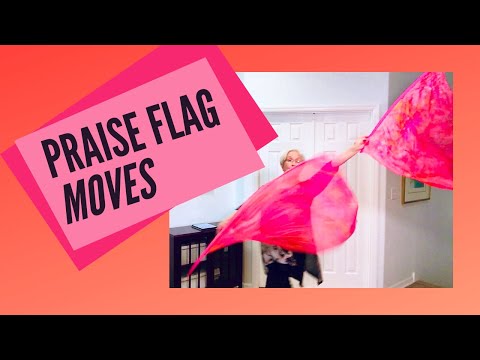 Habit has conquered all my knowledge. It's not as easy as it seemed. "You cut this cucumber so evenly and realistically placed all the plasticine circles," I gathered. The son beamed. nine0003
Wrong praise can:
Make you doubt the one who praises.
Lead to an immediate rebuttal.
portend trouble.
Make you focus on your shortcomings.
Create an alarm or interfere with your activity.
Perceived as manipulation.
How to properly praise a child:
Pay attention to the actions and deeds of the child, pay attention to the details. nine0410
From everything the child has done, choose what turned out best.
Use the descriptive praise method.
Summarize: "you did a good job", "this is what I call perseverance", "you can be proud of yourself".
Get away from global praise, it can hurt.
Avoid praise that hints at past weaknesses or failures.
Make sure that your boundless enthusiasm intersects with your child's desire to achieve something on their own. nine0410
If you have given vent to your initial reaction, but you must learn to supplement it with deeper observations.
If you want to praise something that should have happened anyway, you can say about your feelings, for example, "I especially enjoyed today's family dinner."
Avoid the phrase "I knew you could do it." You did not know and could not know. And the child may feel that his efforts were not taken into account.
Accept children's mistakes and see them as part of the learning process. nine0410
Do not allow yourself to compare the child with anyone in either praise or criticism.
How many of these phrases use these phrases when communicating with a child and with people close to us? And, after all, they are extremely necessary for each of us! We easily swear and express our dissatisfaction, but with such difficulty say a rare "thank you" or "well done"! Let's say these simple words and bright phrases more often, especially to your children, and then you won't have to scold them, constantly get annoyed and express your dissatisfaction, because there simply won't be such a need for this.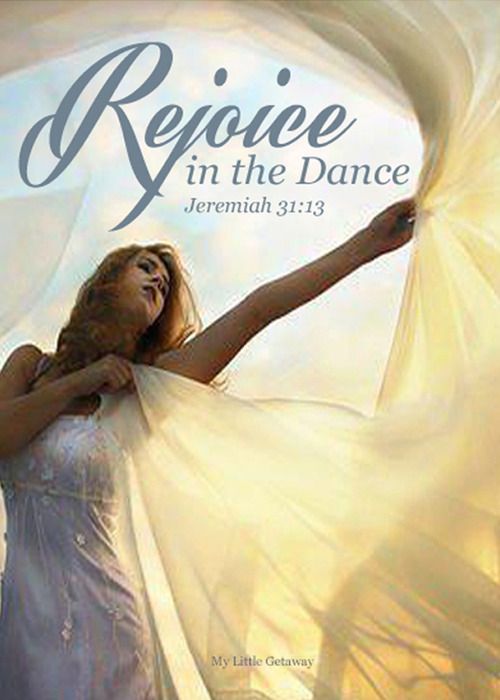 nine0003
1. Well done!
2. You are on the right track!
3. Great!
4. You figured it out.
5. Amazing!
6. This is exactly what you need!
7. Much better than I expected!
8. Great!
9. Congratulations!
10. Great!
11. I'm proud of you!
12. Great!
13. I'm just happy!
14. Unforgettable!
15. Wow!
16. Your help is very important to me!
17. This is what we have been waiting for!
18. It's a joy to work with you!
19. This touches me to the core!
20. I need you!
21. Well said - simple and clear!
22. Everything that excites, worries and pleases you is important to me!
23. Witty!
24. I knew you could do it!
25. Talented!
26. I'll go crazy if something happens to you!
27. Extra class!
28. You are gifted!
29. Every day you get better!
30. You did a lot today!
31. Already better!
32. For me, there is no one more beautiful than you! nine0453 33.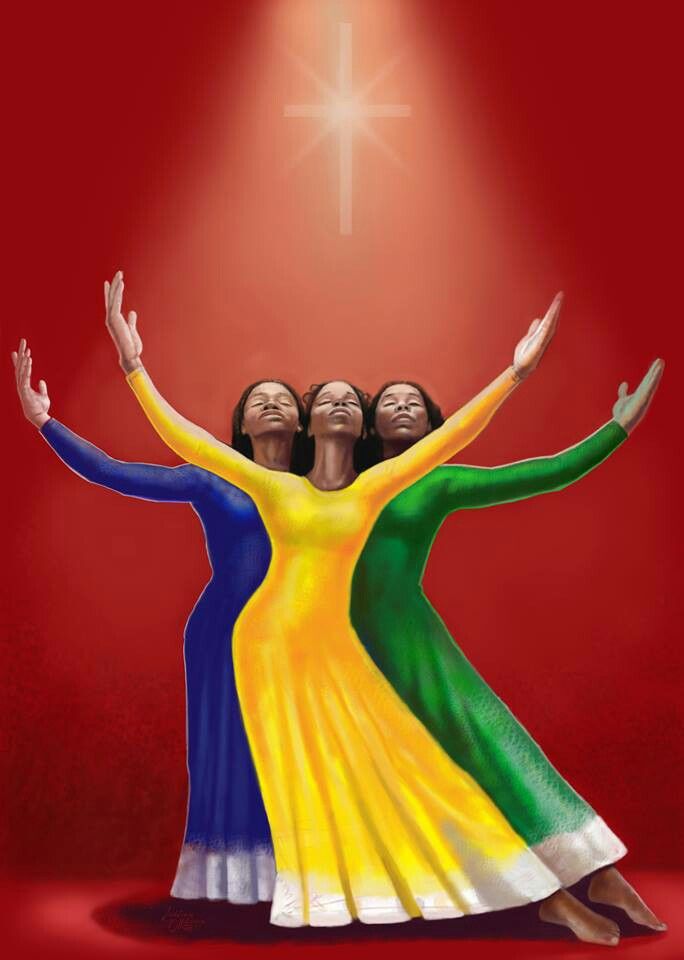 Great!
34. Even better than before!
35. Teach me to do the same!
36. Amazing!
37. I can't do without you here!
38. Cool!
39. Amazing!
40. I need you just the way you are!
41. Inimitable!
42. Incomparable!
43. No one can replace you!
44. Beauty!
45. I'm proud that you did it!
46. Like in a fairy tale!
47. Very clear!
48. I couldn't have done better myself!
49. Brightly, figuratively! nine0453 50. Fantastic!
51. Very impressive!
52. Better than everyone I know!
53. Great start!
54. You are just a miracle!
55. To this it remains to add: "I love you!"
When we praise a child for something and tell him "You're doing great!", then in this case we are talking about "conditional praise." Let's look at this concept in more detail.
Suppose you praise a child for putting away toys in his room or for eating everything at dinner. Who really wins? Maybe the phrase "Well done!" focused on our convenience rather than the emotional needs of the child? nine0003
Rita Dee Vries, professor of education at the University of Northern Iowa, calls it " Sweetened Control" ".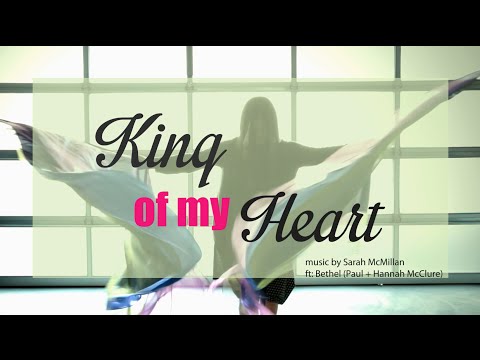 This kind of reward in the form of "You did well" is a way to make children meet the expectations of adults. If you think about it, punishment is built along the same analogy. This tactic can be effective for obtaining a specific result, and yet it is very different
For example, a child can be involved in talking about what responsibilities are at home and school, or how certain actions and actions (and inactions) can affect other people. an adult into a child's world and is more likely to help children learn to think on their own about important things.0003
When we tell a child that he is doing well, we give an assessment of his personality, and the child will constantly crave our approval, confirmation that he lives up to this assessment. Children gradually become addicted to praise.
Of course, not all praise involves the control of children's behavior by adults. We can sincerely praise children, rejoicing in their deeds and accomplishments. And even in this case it is necessary to be attentive to our words.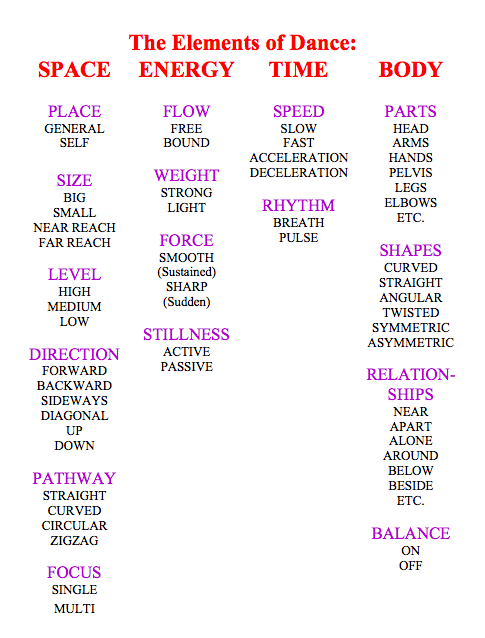 Instead of building up a child's self-esteem and healthy self-acceptance, praise can make them more dependent on us and our opinions. The more often we say, "I like the way you…" or "You did well…", the less children learn to form their own judgments, and the more they get used to relying on adults' opinions about what is good and what is bad. nine0003
It turns out that the phrase "You're doing well" can not only not support the child, but even increase his level of anxiety. And the more often we will voice it to children, the more they will need it. This can carry over into adulthood, when the person desperately wants someone to say that he is doing everything right.

It is not easy enough to realize that "Well done!" is the same rating as "Very bad". The peculiarity of a positive judgment is not that it is positive, but that it is a judgment. nine0003
The phrase "Well done! Good drawing!" can encourage children to draw only as long as adults watch and praise. Often you may encounter a situation where children stop doing something due to the loss of attention on the part of adults to the activities of the child.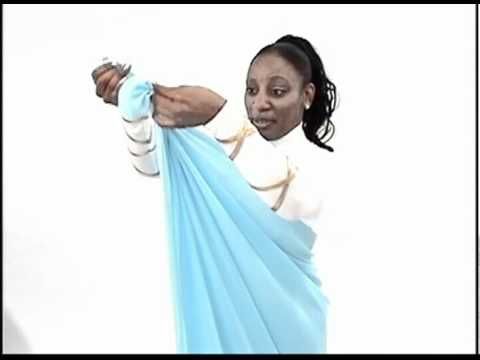 Does praise motivate children? Of course! She motivates children to receive that same praise. And often this happens at the expense of commitment to the actions that cause it.
The words of adults are very important for the child, over time he becomes dependent on praise and tries again and again to confirm his importance. And he begins to choose those tasks and deeds for which he will definitely receive the coveted "You're done!" The motive of avoiding failure begins to form, which will be built into the life picture of the world of an already adult person. nine0003

What children really need is absolute acceptance and in unconditional love . This is not just a difference from praise - it is its opposite. "Well done!" - this is just a convention, which means that we offer attention, approval, recognition in exchange for the desire to guess and confirm our expectations.
What is the alternative? It all depends on the specific situation, but no matter what we decide to say, it is very important that it is associated with unconditional love and support - because they are children, not because they have done something.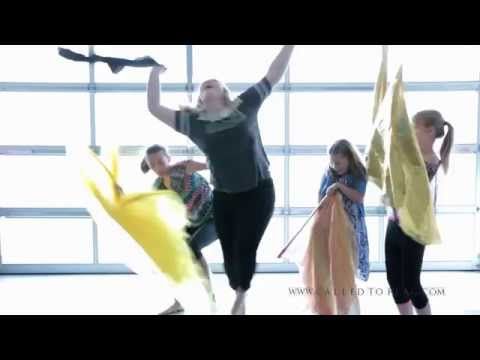 nine0003
What can we offer a child instead of the usual evaluative praise?
1. A simple, non-judgmental statement. Just voice what you see.
The child tied his own shoelaces:
- "You yourself tied your shoelaces."

- "You did it" .
Such a statement will show the child that his success has not gone unnoticed. It will also make him proud that he did it. nine0003
In other situations, you can describe what you see in more detail.
For example, a child brought his drawing to show you. We catch ourselves at this moment wanting to give evaluative praise, and we say:
- "The house looks like a real one. The choice of colors attracts attention, it would never even occur to me to use such tones. And what fluffy clouds, just like yesterday we saw outside".
The child showed concern for another or showed generosity. Here you can draw the attention of the child to how his act affected another person.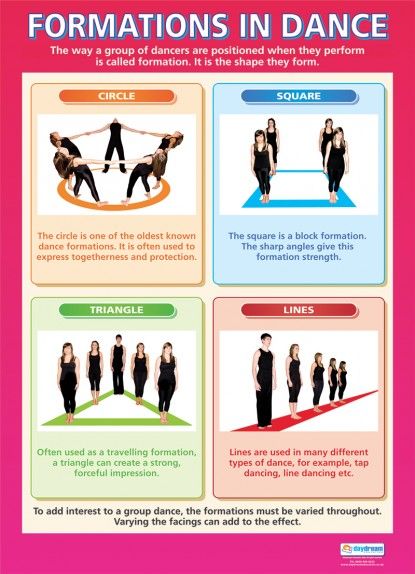 nine0003
- "Look at Masha. She immediately cheered up and smiled when you shared the molds with her."
This is completely different from praise, where the main emphasis is on the adult's attitude to the child's act.
2. Talk less, ask more.
It is very valuable when, in addition to describing what we see, we join the child through questions.
- "How did you do it so that the clouds turned out so voluminous?"

– "Which part of the drawing was the most difficult?"

- "What do you like most about drawing?"

- "How did you guess that you can use a different brush here?"
The child feels the involvement of an adult in his activities, sees sincere interest and understands without evaluative praise that he succeeds in what he does. And also, through questions, the child learns to look at his activity as if from the outside, notices what works best, what he himself likes and what not.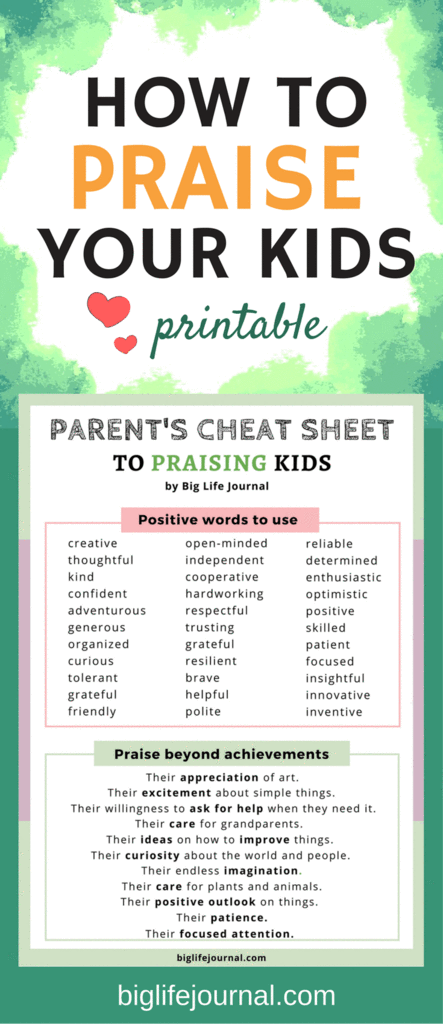 nine0003
Of course, the above does not mean that all compliments, all expressions of admiration are harmful. Not at all, you just need to be aware of our motives when we say certain words, as well as their possible consequences. The main issue is not memorizing a new scenario of actions, it is much more important to imagine the long-term goals of our children and observe the effect of the words we utter.
Tags: Upbringing , parent-child relationship,
To report a bug, select text and press Ctrl+Enter
Read related:
Public opinion is confident - if the mother-daughter relationship has reached an impasse, then it is necessary to take a closer look at the daughter. Cultural myths about motherhood - that all women are a source of love for their children, that motherhood is an instinct and that all mothers love their children unconditionally - and form the attitude of people towards a daughter who either completely cut off contact with her mother or maintains minimal contact, and this is obvious.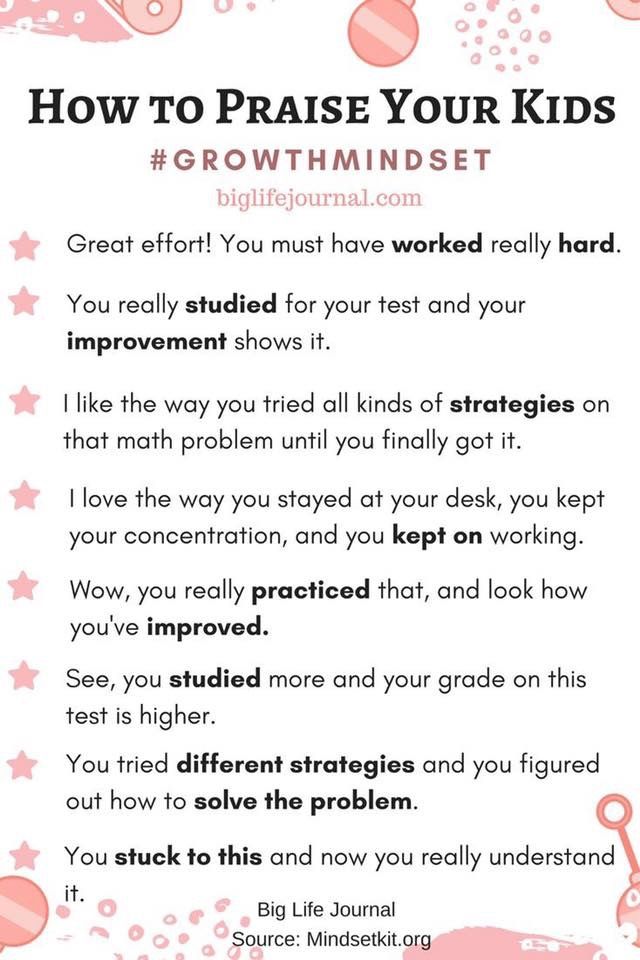 not only close, but also unfamiliar people. nine0003
Tags: Shame , parent-child relationship, Translations,
Divorced fathers often visit a psychologist. They make different complaints and want different things. But they all want to understand why everything has developed in their lives in a certain way. They ask if they still have chances for a good and close relationship, a new family. And why are they not succeeding, although five, eight, ten years have passed since the divorce? Let's try to describe the options for the future for divorced fathers. nine0003
Tags: Divorce , Men , parent-child relationship,
Psychologist Tatyana Usenkova: "Disruption of a child's attachment to an adult in childhood affects many factors in the future: the character of the child, the idea of ​​the benevolence of the world, its fairness, the value of oneself, what relationships with other people, with children will become and a partner, how he will live and come out of traumas in the future, on eating behavior and much more.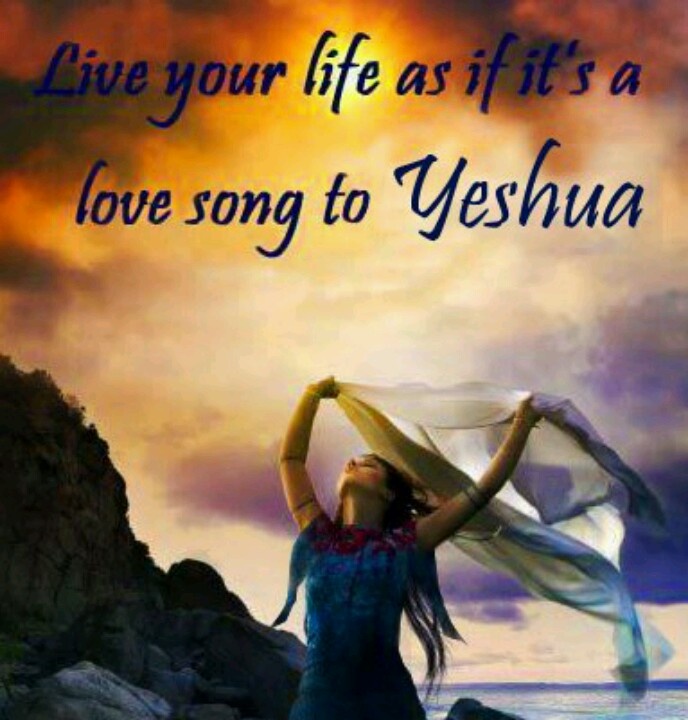 nine0003
Tags: Upbringing ,
When I publish materials about spanking children, there are always people who are ready to defend their "right" to beat children. They claim all sorts of reasons and none of them can really be an excuse.
Tags: Upbringing , domestic violence, parent-child relationship,
When the circle of the destructive scenario breaks, the family will become the place where adults trust the choice of the child. And the child, in turn, knows that he has somewhere to go - after all, at home he will be supported by anyone, without conditions, regardless of the results. nine0003
Tags: Upbringing , Scenarios, Separation from parents
Psychotherapist Olga Troitskaya: "Many children, and even adults, have in their conscious, speech storage a very small and unsteady number of words denoting feelings. The more conscious palette of feelings, the more flexible and lively a person's thinking, the freer he is in his movements, and the easier it is for him to adapt to life situations.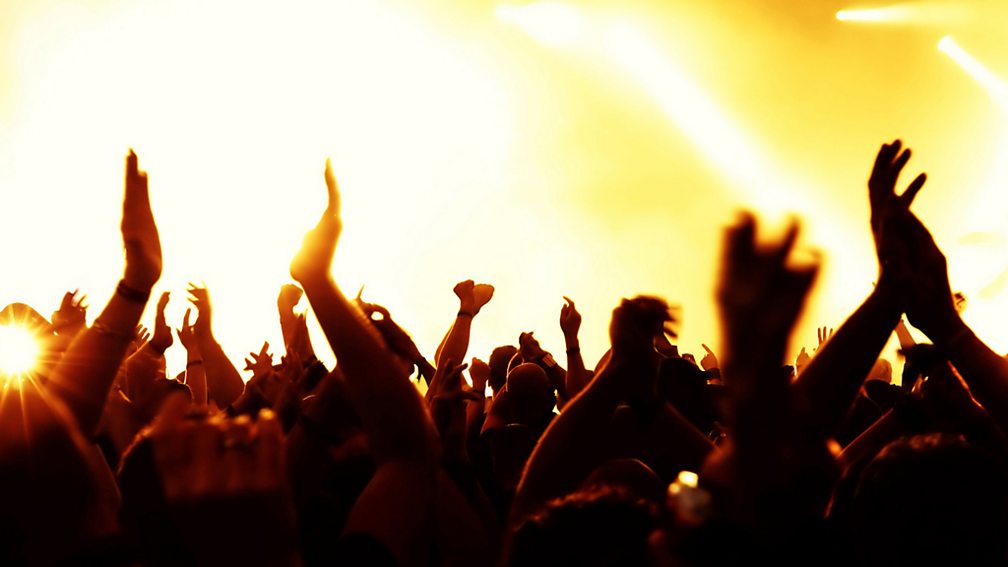 Tags: Upbringing , The senses ,
nine0002
Psychologist Irina Gift: "It seems that the appearance of a child gives a person the status of "adult" and "serious", but it is in relationships with children that all our personal immaturity is manifested.
Tags: Upbringing , infantilism, parent-child relationship,
Psychologist Pavel Zygmantovich: "Do you always want to be a wonderful parent who does not prohibit anything and does not punish in any way? A good dream, a beautiful one. In reality, alas, a parent needs to set boundaries and from time to time punish them for violating them." nine0003
Tags: Upbringing , parent-child relationship,
Child psychologist Antonina Oksanich: "Facing with children's fears, parents are puzzled how best to help the child cope with them. Where do children's fears come from and how fairy tale therapy helps kids - let's discuss."
Tags: Upbringing , fairy tale therapy,
I bet you're trying to guess what the word is and different options come to mind: Move on.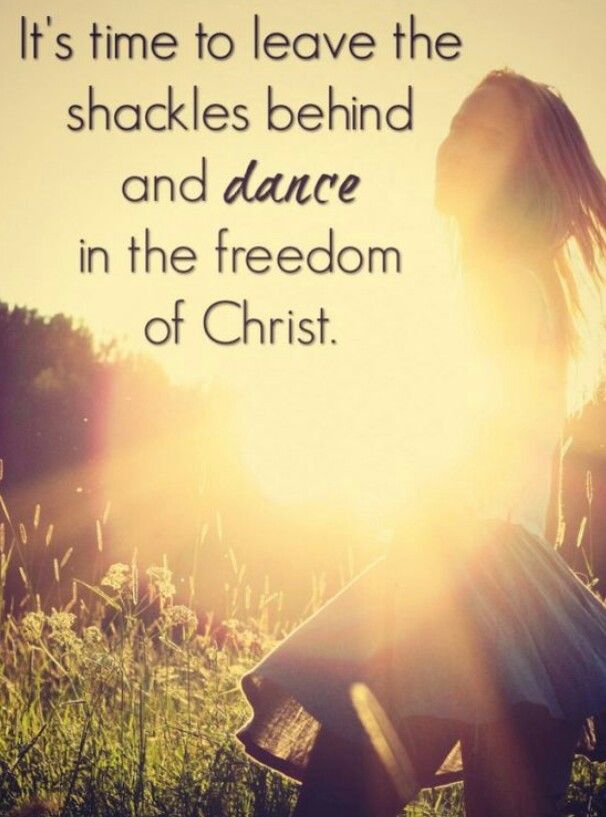 Forgive. Be kinder. Be aware. Learn to understand. Distance yourself. Just look ahead and don't look back. To be strong. No. That word is let go. nine0003
Tags: Upbringing , motherhood, Translations,
Switched from diapers to these panties from Goon. I have long wanted to get to know them, but somehow it didn't always work out, then it's not available, or even now I regret that I didn't do it earlier. They exceeded all my expectations in terms of quality. Of the pluses for me personally, it is a very soft, delicate, cotton material. They also do not have any smell and plus they neutralize third-party unpleasant odors. The elastic bands hold the diaper well in place, no matter what position the daughter sleeps in, and the gel absorbs moisture very quickly and the feeling of dryness remains even when the panties are completely filled. By the way, you can check this thanks to the convenient indicator strips. I want to note that my daughter began to sleep much calmer, wakes up less often.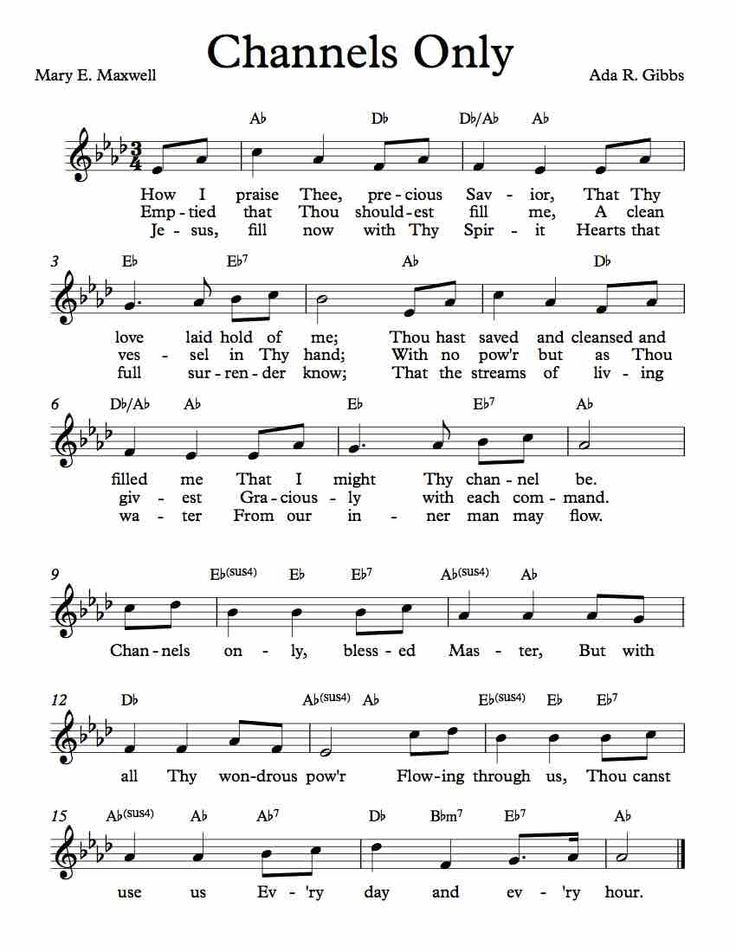 Like us, too, now we sleep better and longer) The bed is always dry, you don't have to constantly wash the sheets) So we are calm with them in any situation, both on a walk and during sleep, these panties will not let us down. Well, the most important plus is that the daughter feels comfortable in them, I think she likes them)
Product review - Goon L diapers (9-14 kg)
Here is the case when parents consider children to be fools who do not understand anything. You, "protecting the psyche of the child", made the older child suffer, look for his beloved cat, knowing that she had died. Most likely, he was not so stupid, he understood that "it became easier for her, but she ran away from the clinic", most likely, it means that mom is just lying, but logic came into conflict with the still existing trust in the mother, when you think that if mom says something, then she is right - and he understood what happened, but still he continued to wait and hope: "What if she really is alive, because mom can't lie to me?" And then, when even the youngest told you that he still understands everything (and they probably discussed the case with each other, and more and more came to disappointing conclusions that mom was lying), you also convinced him that he supposedly " not guilty.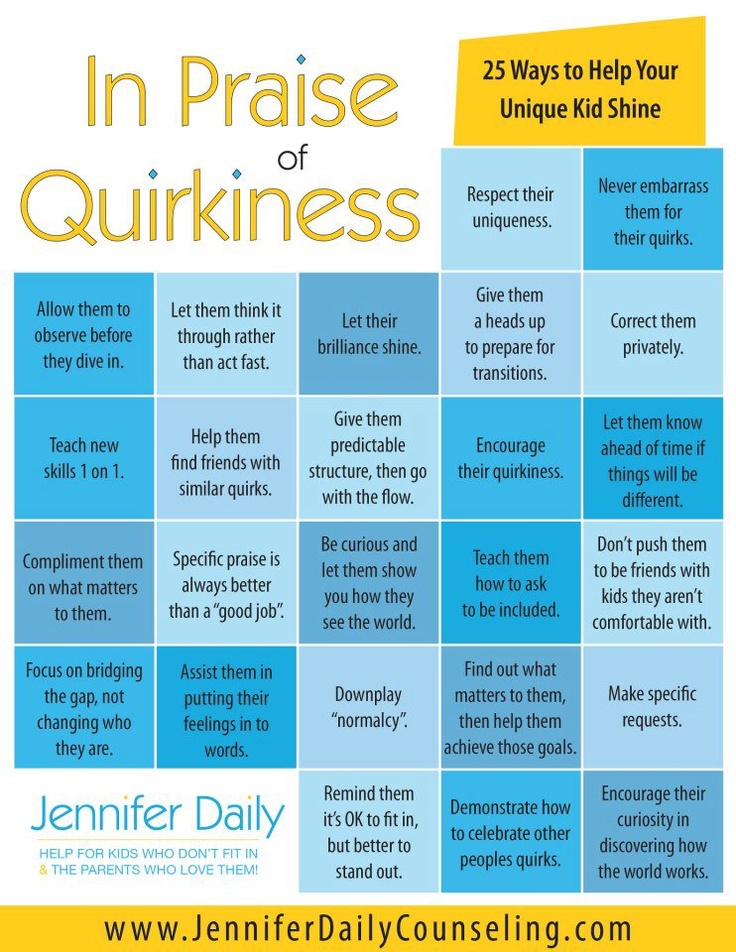 " In my opinion, this is a direct way to raise children who are not able to take responsibility for their actions. I think it would be much more useful here to say that yes, Kusya died because you pushed her, but there's nothing to be done, and now you know that your pampering and experiments can lead to serious consequences, and, of course, you you will never do again. The child would cry and forever remember what he did. A person's personality is made up of memories. And please don't promote mosquito nets as protection against falling cats. They are designed to protect your home from insects, and nothing more. At most, they can protect your parrot from flying out of the window. Here, recently, the news flashed that a one-year-old child fell out with such a net from the 10th, or something, floor ... died, of course. These nets will not protect a cat or a child. They are made of plastic, and are glued with double-sided tape, or pinned with buttons. The slightest load and the grid flies out.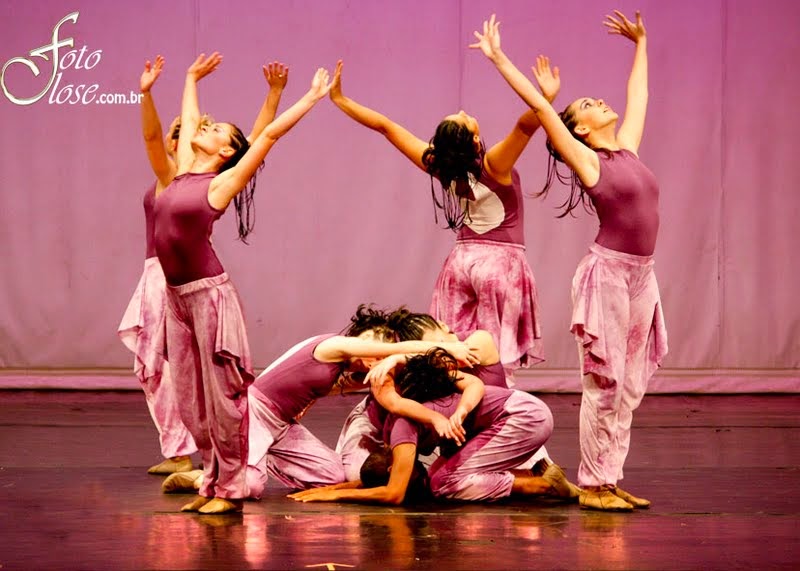 The cat can jump onto the net after a bird or a butterfly and fly down. Or maybe just start tearing it, sharpening its claws, and tear it apart. If you start a cat, then buy and install an anti-cat net, this is a metal grill that is firmly attached to the frame with self-tapping screws or bolts, and can even withstand an adult. nine0003
"If you don't know what to praise a child for, think of it!" - every teacher should arm himself with such a simple recommendation of the psychiatrist and psychotherapist V. Levy. How to properly praise a student? We propose to look into this issue together.
The value of teacher praise
Let's start with the fact that it is necessary to praise the student! Why? To appreciate the efforts of the student, support him, increase self-esteem and increase motivation to study the subject. A teacher's approval can do wonders! Water that has fallen on a withering flower acts in the same way as a kind teacher's word on a child who needs his support and attention.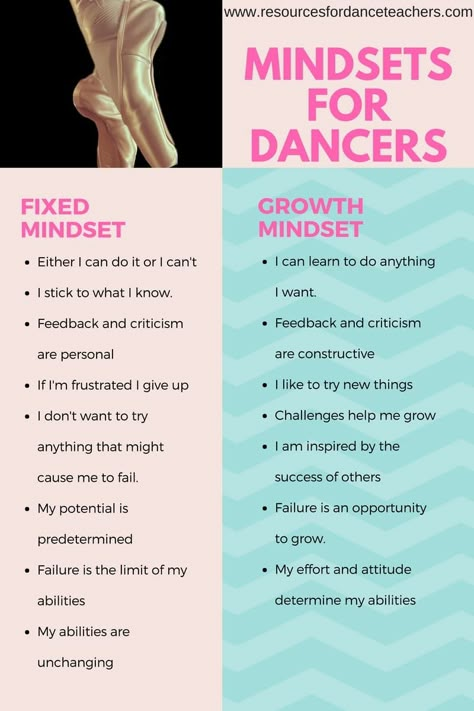 nine0002 The main function of praise is to convey the teacher's sincere faith in the abilities of his student. But every student needs a positive assessment and approval of their activities and achievements. This is the only way to learn and have fun. The task of the teacher is to constantly find good reasons for verbal encouragement of his pupils.
Golden rules of teacher praise
How to praise a student in a lesson and not do him a disservice? For this, it is important for the teacher to observe the following rules. nine0003
1. Praise for diligence!
Praise should be given to the student for the efforts and efforts that he made in the performance of a task or assignment, and not for the good abilities and intelligence given to him by nature. For example, you can praise a student in a Russian language lesson for an excellent dictation like this: "Well done! You read a lot, diligently prepared for work, repeated all the rules! It is not quite right in this case to say: "You did not make a single mistake in the dictation! You have innate literacy!" And in an English lesson, it will become a good motivation.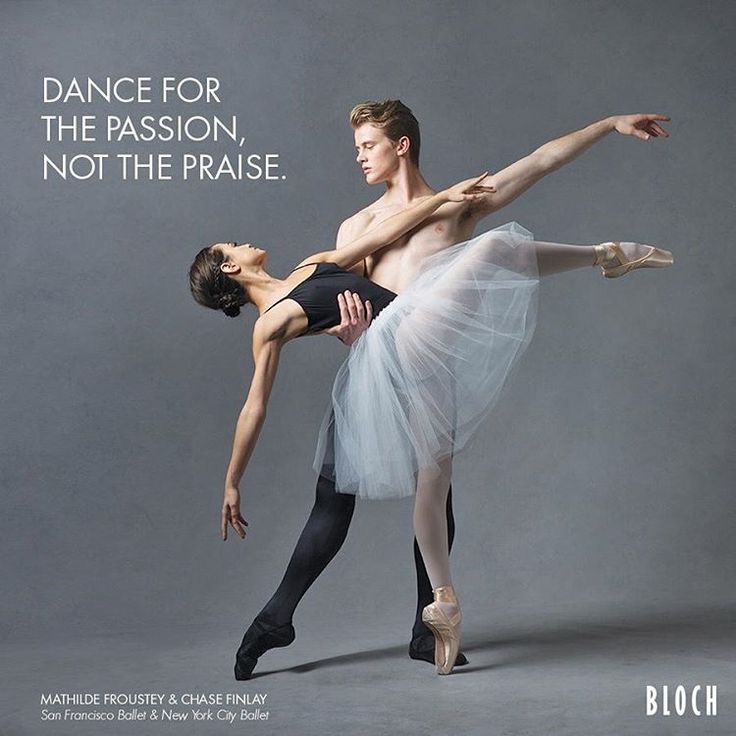 nine0003
2. Praise the action, not the person!
In praise, it is very important to express approval of the actions and achievements of the student, and not to evaluate his personality. Otherwise, the student may develop a biased self-esteem and conceit. And this, as they say, is a topic for a separate article.
3. Be clear about what you are praising!
It is important that the student understands why he was specifically praised, what exactly he managed to do well. General praise is not very effective, it raises doubts about its sincerity. For example, if you want to praise a student in a drawing lesson, you can pay attention to the details of the drawing: "What a beautiful fruit bowl you managed to portray!". At the same time, it is recommended to avoid common phrases: "You are smart! A real artist!" If appropriate, try to emphasize the difficulty of the task successfully completed by the student. nine0003
4. Praise in moderation and to the point!
Teacher praise should be sincere, well-deserved, moderate and justified, so as not to arouse envy on the part of other students.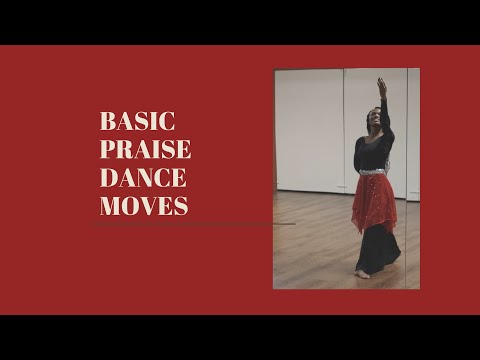 Immeasurable praise loses all value and meaning, accustoms the child to cheap success. A student who is praised for every little thing subconsciously expects approval for almost every action. And when he does not receive it, he is sincerely perplexed. In addition, praise without measure is a direct path to arrogance, the cause of laziness and indifference to other subjects. nine0003
5. Praise not only "favorites"!
Every class has an informal hierarchy, where some students are considered to be more commendable than others. How to praise your pupils who are not popular with classmates? Persistent praise towards them can only worsen the attitude of the class towards them. It is important to reasonably support such students, pay attention to their success in educational and extracurricular activities. To praise their "favorites", it is advisable for the teacher to choose the most appropriate moment for this. nine0003
6. Stay positive!
How easy it is for a teacher to increase a student's self-esteem with the help of verbal approval! But just one extra sentence can ruin everything.
For example, if a teacher wanted to praise a student in a math class for an interesting solution to one problem, he should not point out that the rest of the work was not successful for him. An unsuccessful example of praise: "Well done! You solved this problem in an unusual way! And I don't even want to look at the rest of the examples!" In this context, the last sentence should not have come from the lips of the teacher. nine0003
Teacher praise should not contain reproaches, conditions or clarifications, it should end on a good note. Having praised the student, it is not necessary after a while to dissuade him of the significance of this personal achievement.
By the way, it is equally important to teach the parents of their children.
7. Don't pit one student against the whole class!
You cannot praise one student if he is not supported by the group. Even if he did the right thing. For example, how to praise a student in a chemistry class if he did his homework alone? It is best to do this alone with the child.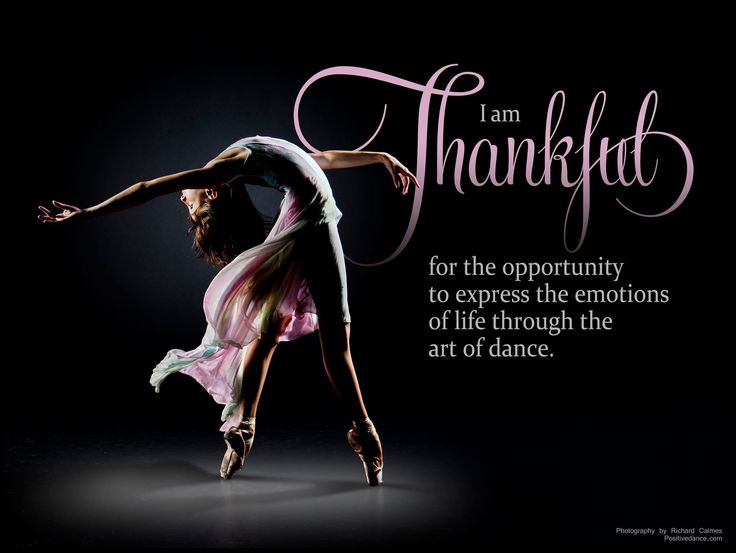 After all, praise in front of the whole class (albeit well-deserved) in this case can give rise to classmates not so much envy as aggression. But this student is not to blame for anything! nine0003
8. Praise without comparison!
It is important that the teacher's praise be unconditional and not contain comparisons. Do not compare the successes, results and personal qualities of the student with the achievements of peers. Don't say that Fedor did a good job, because he did a better job than his classmate Ivan or Nikolai.
9. Reinforce praise!
Praise, backed by approving non-verbal components (smile, facial expressions, open gestures) is more powerful and effective. nine0003
10. Stock up on "I-messages"!
Praise is more effective when expressed by the teacher using the "I-message". For example, you can praise a student in a literature class like this: "I am very glad that you managed to learn and expressively tell this difficult poem.