How to prepare for high school dance team tryouts
Top 10 Tips to Make Your Dream Dance Team
Top 10 tips you want to consider while seeking a position on your dream dance squad.
Competitive Dance and a Dance Squad
Dancing is a highly competitive activity. There are various kinds of teams such as Youth/association, middle school, high school, collegiate, all-star, and professional teams. The competition is at local, regional, state, national, and international levels.
Competing dance teams are judged on criteria sic as form, team unison, precision, movements such as jumps, leaps, turns, choreography, enthusiasm, and, the use and visual appeal of props such as pom poms.
In a routine, a squad or team will incorporate a specific dance style (i.e., hip-hop, jazz, or lyrical), technical work (leaps, turns, kicks, splits, jumps), and, depending on the routine, pom-poms, and cheers.
Dance teams are also popular in performance dance, especially at sporting events, most commonly performing during the pre-game and halftime periods (and, in some cases, on the sidelines) of football and basketball games.
A Dance Tryout
Given the immense popularity of dance teams, getting into a favorite dance squad is not an easy task. Every girl in their freshman year wants to be one of the girls in a sparkly top dancing on the sidelines on every Football Friday night throughout the fall. To achieve this dream, a dancer requires dedication, commitment, skills, talent and more.
Anyone interested in being part of a dance squad, both in high school and college is required to attend a tryout. Tryouts are usually held in spring or early summer, so the teams are ready before most sports begin.
There are several aspects to a dance team tryout with the first thing being to know the basic dance techniques that will be used during the season. These techniques usually comprise of toe touches, fouetté turn combinations, kicks, and switch leaps.
One of the critical expectations included in a dance team tryout is that a dancer can quickly master multiple short routines in different styles.
You must know specific styles or forms of dance for certain team tryouts. For example, NDA teams compete with routines that incorporate jazz, hip-hop, and poms styles, so in an audition, you will learn a routine in each of these types of dance and then perform them shortly after that in front of the panel of judges.
Tips to conquer Dance Team Tryouts
You have been following a particular dance team for years and have all their performances imprinted in your mind. You even know your favorite dancers by name and signature moves from pieces they've choreographed. Your life mission is to be on the stage with rehearsing, hanging out, training with them. Whichever dream dance team it is – you can be a part of it.
Whether you're trying out for a high school team, or one at the college or professional level, use these tips and tricks to navigate through every step of what can be an emotionally and physically demanding experience.
1. Think About Why You Want to Join a Specific Dance Team
Is it because you look up to certain choreographers and directors? Because you want to grow in that team's style? Because your mission as a dancer aligns with the team? A clear and compelling reason will help you keep your focus on your goal, especially when you run into obstacles or experience hardships during the journey.
You will be interviewed, and knowing answers to why you want to audition for a particular team will make a difference. Considering you will be playing the role of an ambassador when you attend charity events or local events, you need to remember your real purpose for being part of a team, so it shines through in front of fans.
2. Train as if You're Already on the Dream Dance Team
A dance team spends a lot of time together, what with the weeks and months and years of rehearsing and performing and travel. Teams are families and little communities. For a newcomer to belong to a team and be welcomed, they have to vibe with the team, as a dancer and just as important as a person.
To achieve this, you need to belong to that community and one way you can do that are by taking classes from/with members of the team, especially the directors. You will start to get familiar with their style, teaching methods, and personalities. You will also get to know the other members of the team who are taking those classes.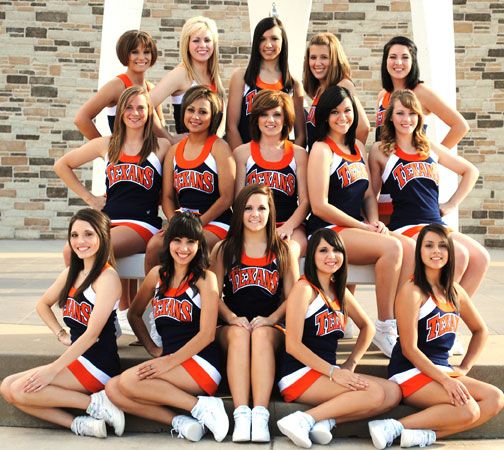 Use the lessons to not just learn about the choreographer or director's style by observing them; even analyze how they move, how they take instruction, and how they interpret the music.
Being familiar with the style that is expected will give you confidence, and even if you mess up during auditions, the team and directors will have already seen you train and dance outside of that!
3. Form Relationships with the Team Members
If part of the reason why you want to join a dream team is the culture and kind of people on it, then you need to understand if in the long term it will resonate with you. Each team has its own culture, a brand, personality, and history that were shaped by its members since the team's beginnings. Do you vibe with it? Remember – the team has to be a good fit for you, too, as much as you are for it. So get to know the team members and you will get a sense of if it's the place for you. And if you can get along with most of the people on the team, you're good.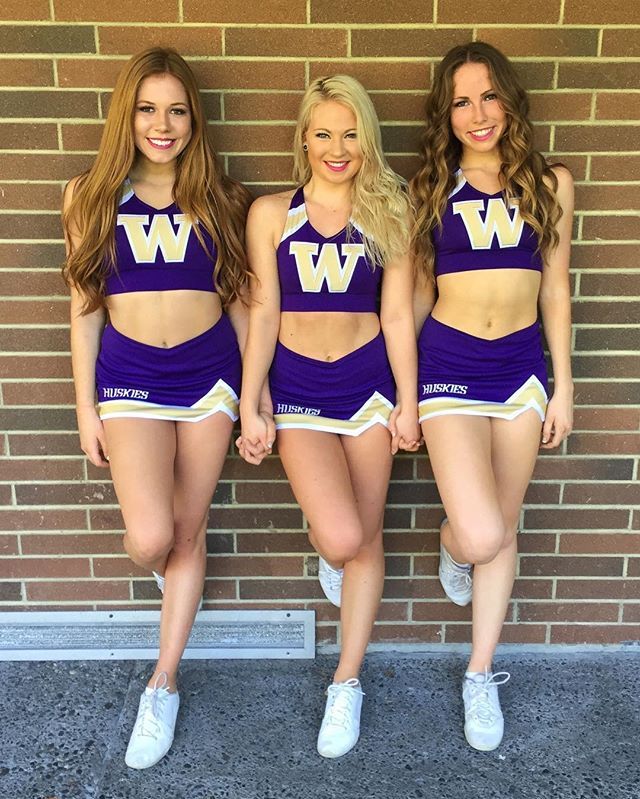 4. Get Details
And by that, I don't mean the audition dates. Dig around to find out about any team skill requirement; specific techniques in dance forms that you will need to know, like splits or double pirouettes. Checking on other important details such as participation fees, weight limits, and what the day's event schedule looks can help you feel prepared and in control. Getting the lay of the land before the big day arrives will not only help you prepare better, but you'll feel calmer and focused as a result.
Find out if there are a 'pre-audition workshops' before the actual audition too and ensure you go to those!
Ask around to see what the audition process will be like, how many cuts they will have if there will be callbacks if it is an all-day event or will take a few hours. Be prepared accordingly and bring a change of clothes, water, snacks, and of course the right mental makeup.
5. Take Classes from a Professional Studio
When you are preparing for being part of a top-notch dance team, your dance skills will be the most critical consideration.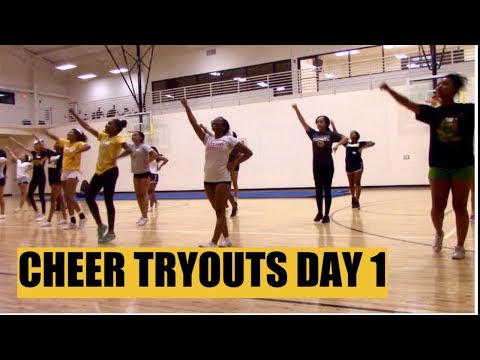 Hone them to a razor sharp edge by taking professional dance lessons ahead of time. A strong background in dance will also give you an advantage over other dancers who have little or no formal training.
Before signing up to dance classes, research to identify what style of dance will best help you in your tryouts. Ballet helps with balance and poise while Jazz can help boost your precision and technique. A hip-hop class will help you take your style up a notch. 
6. Improve Your Technique
So you have always danced and felt prepared to take on the toughest audition? Don't let it lead to complacency. Becoming a collegiate dancer means you still have room to improve as the expectations you must meet have been drastically raised. Practice your turns, practice your jumps, practice your leaps, and especially practice unique skills that could set you apart- such as wearing your hair and makeup and interview skills. 
Sign up for classes that can give you the practice you need and help you perfect required skills.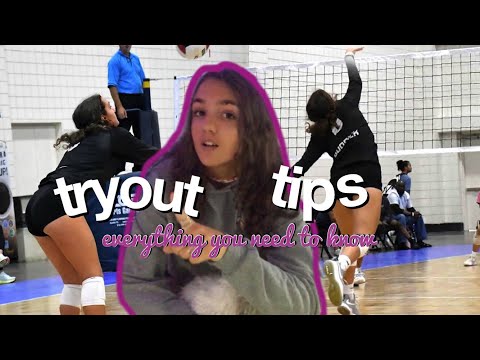 The coaches can share their own stories, and you can certainly benefit from the tips and advice from those who have been around. 
7. Get in Your Best Shape Ever
Supplementing your dance classes at a professional studio with a workout plan at least a few weeks before your tryout will up your endurance and flexibility significantly. A good workout plan should include a combination of cardiovascular exercises balanced with stretching or yoga.
If you do make the team, you will have to most likely participate in a training camp with the rest of the team, so it's best to be prepared in advance. Doing a split requires daily stretching; you will also need a lot of strength and stamina to be a dance team member. Work on building muscles in your back and stomach, and condition yourself by raising your heart rate each day by exercising. 
8. Be Teachable
When auditioning for college programs, judges are looking for more than proper technique and knowledge of dance forms.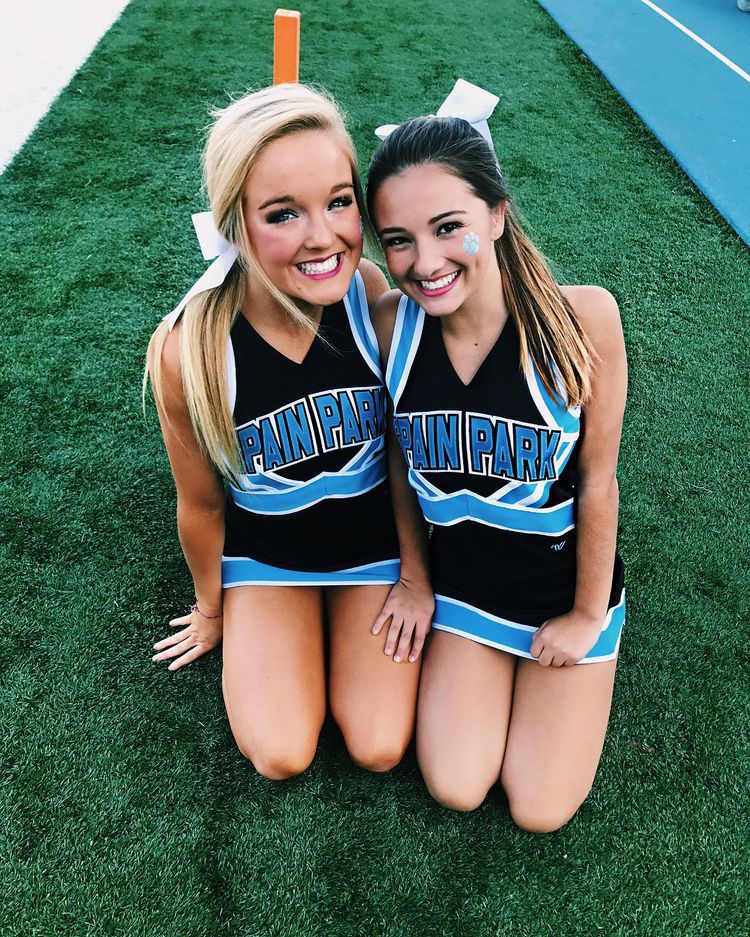 Having a teachable personality means staying loose, staying engaged, laughing at your mistakes, and holding your head up high. And don't rest unless you get answers to your questions.
Your determination will not go unnoticed. Auditors want to know you are not smug about your achievements till date and are looking for those who they want to hang out with for the next four years, people who are open to learning, growing, and improving! 
9. Remember That Performance Scores Points
College Programs are looking for people who are good at two of the three triple threats (dancing, singing, and acting) but the golden ticket that will get your acceptance letter has to be your potential in the third realm. The judges are observing your willingness to go for it, and enjoying your performance the joy on your face, so, SMILE!
Personality is a big part of an art form like dancing, so make sure yours shines through; hold your head up at all times and keep a pleasant look on your face and show them how excited you are to be auditioning for a spot on the team.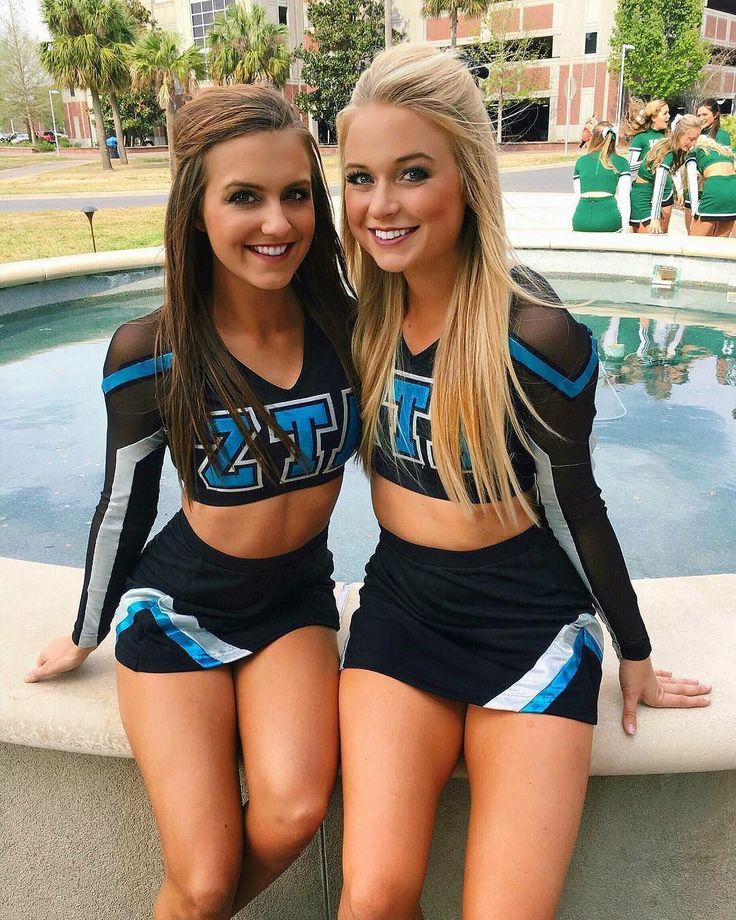 It is also essential that you speak well and are personable.  
10. Dress Appropriately
In the collegiate world, expect to appear on television and real close-ups. Thousands of fans see your shining face on the field or court, and thousands more will also be watching behind a television screen. With this being said, it is vital that you look your best at a collegiate tryout.  
Most dance teams have dress code requirements for tryouts. If the team doesn't tell you what to wear for tryouts, wear black stretch pants and a bright tank top or even a fabulous leotard. Brings two pairs of shoes, as there may be two rounds, one focusing on jazz (carry jazz booties) and the other for hip hop (use non-marking dance sneakers) 
Booty shorts and a crop top with nude fishnet leggings works excellent. Some bling on the top like diamante or sequins helps you shine, and of course, colors of the team you are trying to make will be a huge plus!
Keep Perspective
While your whole mission in high school and college may be to make that coveted position on the school, college, all-star or State dance team, going for a dance tryout is more than that.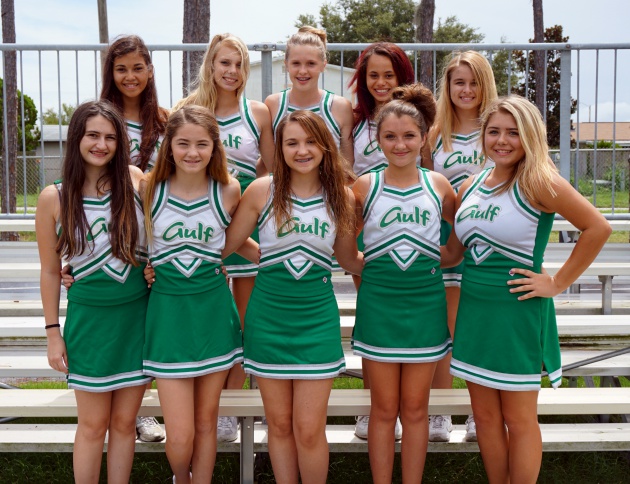 Auditions have an element of unpredictability, and there are as many stories of disappointed freshmen as there are of successful ones. Just know that the life lessons you will learn in the process of preparing for and giving a dance tryout are as precious as wearing the colors of the team.  
All the very best in making it to your Dream Team! 
7 Tips for Acing Dance Team Tryouts
Gearing up for dance team tryouts? Whether you're trying out for a high school team, or one at the college or professional level, it can be an emotionally and physically demanding experience. But don't let your nerves get the best of you during the process! Whether this is your first tryout or your 20th, follow these tips so you can deliver your best performance when the big day finally gets here.
Tip #1: Get the details.
The more prepared you are walking into dance team tryouts, the more confident you'll feel. So do some digging so you can find out about any team skill requirements; for instance, certain techniques or dance moves you'll need to know, like splits or double pirouettes.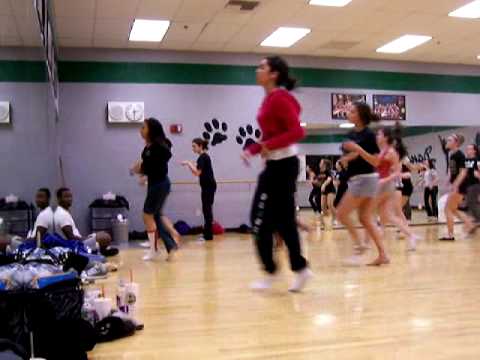 Also, find out about any other important details, such as fees, weight limits, and what the day's event schedule looks like so you can plan ahead. Getting the lay of the land before the big day arrives will not only help you prepare better, but you'll feel more calm and focused as a result.
Tip #2: Take classes from a professional studio.
One of the best ways you can prepare for dance team tryouts -- and make sure your skills are absolutely spot-on -- is to take dance lessons ahead of time. In fact, getting professional instruction is your best bet for making it onto the dance team of your dreams. Plus, a strong background in dance will also give you an edge over other dancers trying out who have little or no formal training.
Do some research to identify what style of dance will best help you in your tryouts. For instance, ballet can help with balance, as well as poise. Jazz, on the other hand, can help you boost your precision and technique. If you're looking to take your style up a notch, then try a hip-hop class.
Not only can lessons from a dance studio give you the practice you need and help you perfect required skills, but the coaches can share their own stories, offering you plenty of tips and advice for what you need to do to ace your tryout.
Tip #3: Get in your best shape ever.
In addition to dance classes at a professional studio, start a workout plan at least a few weeks before your tryout. Skills are important, but so is endurance and flexibility. That's where a good workout plan -- which includes a combination of cardiovascular exercises balanced with stretching or yoga -- can help.
Tip #4: Take advantage of team clinics.
Some teams offer clinics before tryouts. This is a great way to prepare and learn the required choreography. It will also help you further develop your skills and find out exactly what judges want to see when you're performing. If you're not sure whether the dance team you're interested in offers clinics, contact the director.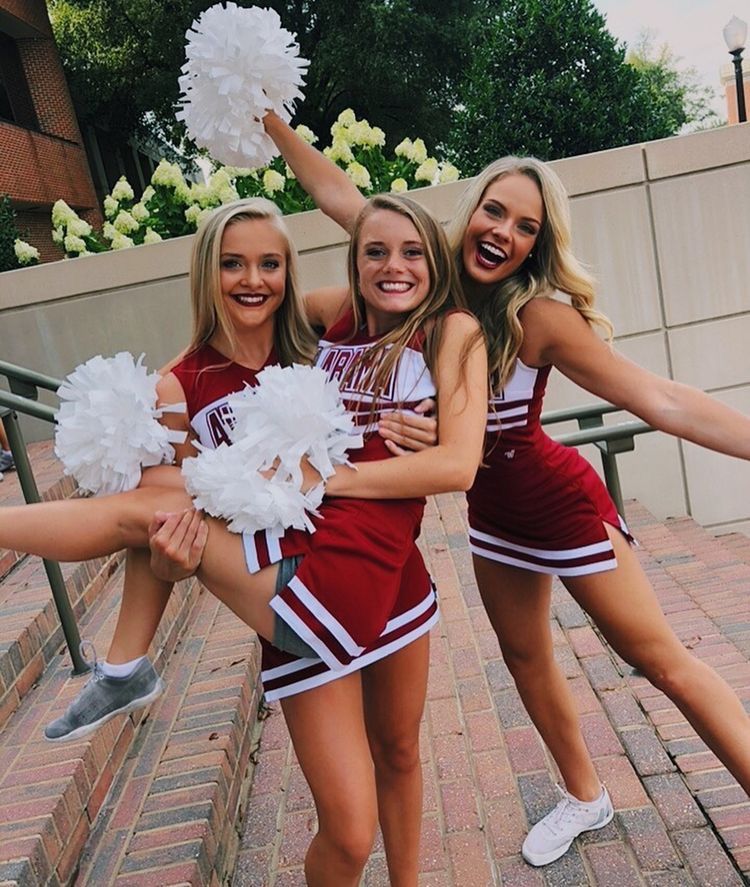 Tip #5: Know the dress code.
When it comes to dance team tryouts, making the best impression possible is critically important. Even if you have all the right moves, if you're not dressed in the right way, then it can negatively impact the impression you leave behind. Judges will remember you for all the wrong reasons.
Many dance teams have a dress code for their tryouts. So follow it precisely if you want to get noticed in the best possible way by judges. If, however, there isn't a dress code, then wear clothes that are comfortable and show off your physique. For instance, try black dancewear bottoms and a colorful dancewear top. You're trying to be memorable so make sure you feel confident in whatever clothes you choose to wear.
In addition, pay special attention to your hair and makeup, including doing a hair style that's tied back. That way, you don't have to worry about your hair falling in your face, distracting you during tryouts. For your makeup, don't pile it on; simply apply enough to enhance your features.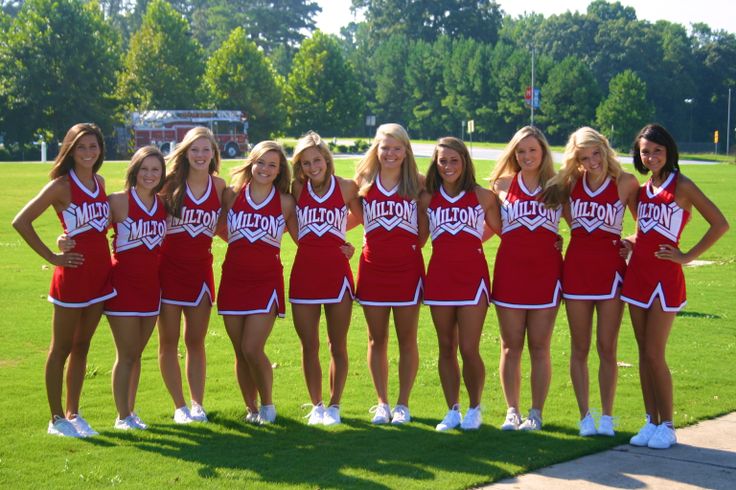 It's proven that the better you look, the better you'll feel.
Tip #6: Keep healthy habits.
It's so important to eat a healthy diet and get enough sleep leading up to the big day. If you eat a lot of junk food and stay up late, it's not only going to impact your day-of performance, but also your ability to get the most out of practices and workouts. That's why it's vital to maintain a balanced diet of protein, vegetables, and whole wheat. The day of the tryout, also make sure to eat a breakfast that will give you the fuel you need to perform at your best, such as peanut butter on whole wheat bread.
Tip #7: Do your best.
Part of doing your best means showing up on time. Judges will want to make sure you can follow the rules and being prompt, or even showing up a few minutes early, is important.
Also, during your dance team tryout, try not to let your nerves show. Personality is a big factor when judging, which is why you want to showcase yours.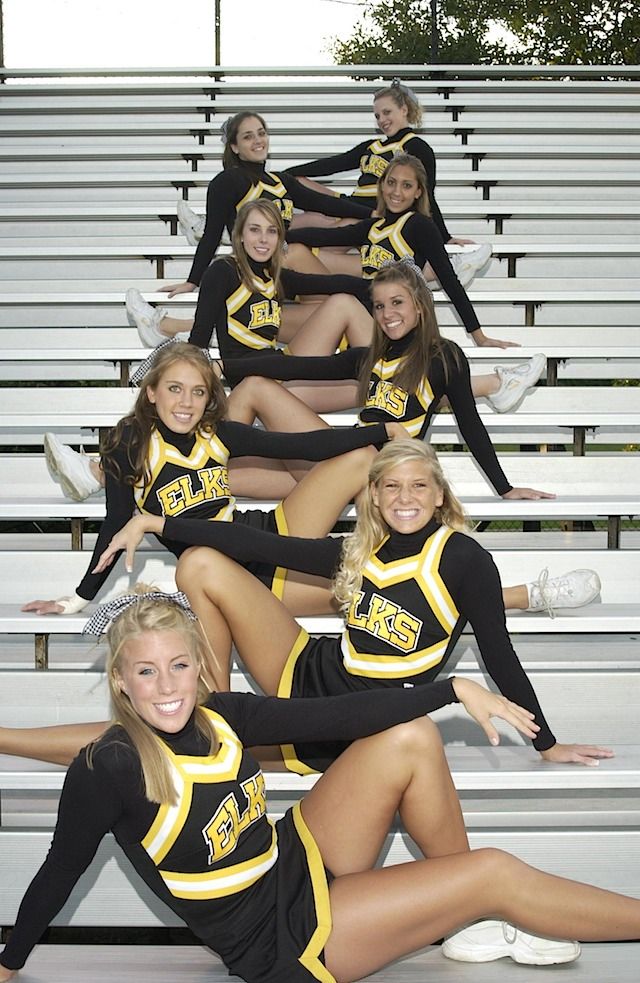 So hold your head high, smile and put your best foot forward. You want to show the judges you're excited to be there and that you're eager to be a part of the team.
If you do make a mistake, just roll with it. Keep smiling and don't stop moving. Judges expect some mistakes and nerves, especially at the beginning. But it's how you handle yourself afterward that will show how well you do under pressure -- and whether you're worthy of a spot on the team. Good luck!
Request a Just For Kix Catalog!
Reporting concerts of the dance studio "Under Stand"
A recap concert is an event consisting of performances by different dance teams organized by a dance studio, dance club or dance school. At the concert, all students (when together with teachers, and sometimes without them) show the numbers for which they have been preparing for a certain time. The reporting concert can take place in any format: competitions, demonstration performances, flash mob, etc. First of all, the studio concert is an incentive for the development of students.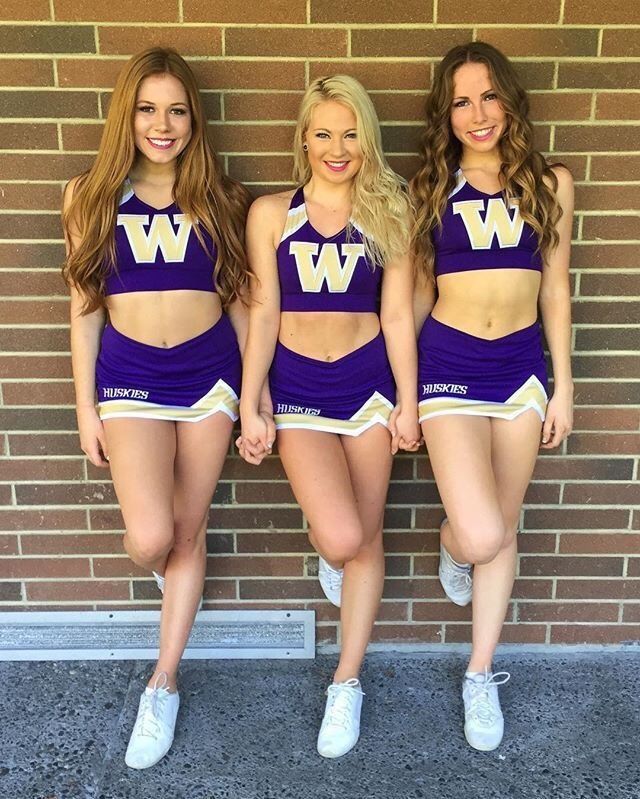 In order to participate in it, the teacher prepares, together with his team, a quality dance number . The number should be well rehearsed, technically perfect, prepared in terms of costumes. All members of the team must understand the idea or image that underlies the number in order to emotionally coincide with it. Preparing for a performance is a responsible and very exciting process.
With their number, the team performs on stage in front of the audience. As a rule, parents, friends and relatives of the performers are regular spectators at reporting concerts. Every person has a need for creativity. After all, dancing is an art. They distract from everyday worries and affairs, relax, help to relax, broaden horizons, stimulate the imagination, develop personality. Therefore, reporting concerts are the result and indicator of the creative activity of the teacher, the team, each member of the team and the dance studio as a whole. It is always important for loved ones to know what relatives are doing, what they "do", what they are capable of.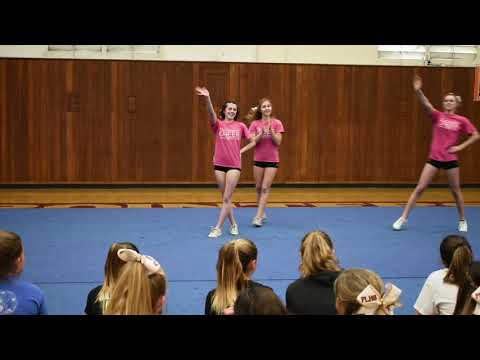 nine0005
In addition to family and friends, the reporting concerts attract people who are just about to start dancing . The demonstration number is a good opportunity to hear the music that makes you want to dance to , to understand the peculiarities of the dance directions of different teachers, to see the results of the coaches' work. Thus, for those who have not started dancing yet, the presence at the reporting concert provides an opportunity to make a choice in favor of the style or teacher they like. nine0005
The dance studio Under Stand has been operating since September 2011. During the year of work, the students of the studio performed at two reporting concerts. Both winter and summer concerts were held on the hospitable stage of the GRAD shopping and entertainment center. Approximately 10 teams performed at each concert, that is, about 100-150 students.
In 2012 our Studio will hold a winter concert in the form of a competition between all dance groups of the studio: FESTival "Under Stand Contest".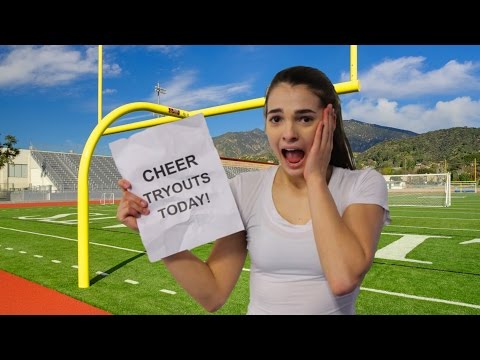 The Winter Festival will take place on one of the big stages in the city of Voronezh at the end of December 2012. The students, together with their teachers, are already preparing performances for the upcoming competitions: on December 1, all teams will have a preview, which will show the degree of readiness of the teams to enter the stage. nine0005
All details about the upcoming event will appear on our website and in our Vkontakte group.
Author:
More articles:
News
December 16, 2022
On December 16, 2022, the final expanded meeting of the Commission on juvenile affairs and the protection of their rights of the Sosnovoborsky district was held at the RDC. The teachers of our school Akimova S.A. and Pivovarov D. I. shared their experience in conducting an extracurricular activity "Talk about the important". nine0029 Svetlana Alekseevna told the audience that the main topics of the classes are related to key aspects of human life in modern Russia.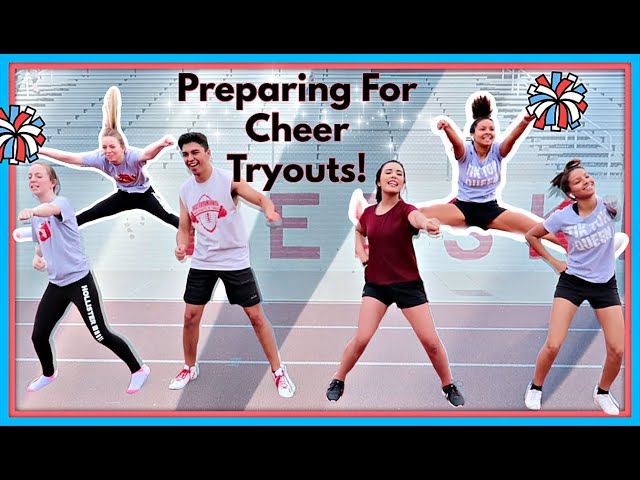 Dmitry Vitalievich demonstrated an interactive work - Quiz "Volunteers of Russia".
December 12, 2022
At the next lesson, conversations about important things were about "Constitution Day"
The purpose of the lesson: to ensure the formation of students' ideas about the main provisions of the Constitution of Russia, to show the cultural, educational and educational significance of the principles of the Basic Law, to form respect for the Constitution of the Russian Federation. nine0029

December 12, 2022
Conversations about the important in the 6th grade were devoted to the Day of the Constitution of the Russian Federation. The children watched videos and played an interactive game, where they answered questions with pleasure.



December 12, 2022
In the 4th grade (class teacher Kuptsova N.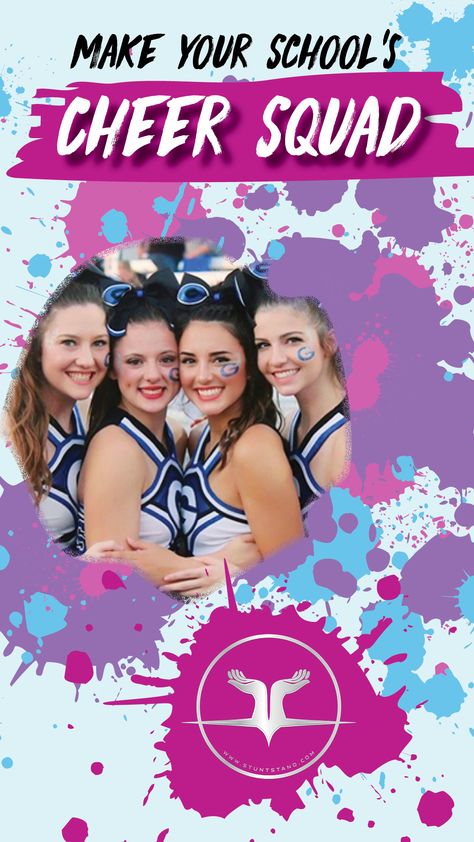 P.), children took an active part in the All-Russian action "Postcard to a Soldier".
December 12, 2022
12/12/2022 in the 6th grade, a class hour "Through the pages of the Constitution" was held. In the form of a game, the children learned about the history of this document, its basic laws. The students of this class Dergunova Elizaveta and Gavrina Victoria helped to hold the event Danilina SV. At the end, the guys sang the anthem of the Russian Federation in unison
9 December 2022
December 9 is the Day of Heroes of the Fatherland. A lesson in courage is an event aimed at raising the spirit of patriotism among the younger generation. nine0029 Such lessons have long become traditional in the school. They allow us to touch the glorious heroic heritage of our ancestors.
The lesson of courage dedicated to the Heroes of Russia, natives of the Penza land "Live and remember" was held for students of grade 9.
The purpose of the lesson was the following: to form an idea of ​​the Day of the Heroes of the Fatherland, its history; to cultivate a sense of patriotism and pride in their country, the heroism of the people; to know and honor the memory of the heroes of the country, the heroes of fellow countrymen. nine0005
December 9, 2022
On December 9, the final episode of the third season of the "Professions Show" project called "And the puzzle will fit" was aired. In the first part of the program, the story about the profession of a tiler, begun in the previous issue, was continued. In the second part, it was about the professions in demand and new directions in the construction industry.
Grade 9 students listened with interest, received a lot of useful information, learned about the profession of "tiler". We thought about the further choice of profession in the direction of construction. nine0005
December 9, 2022
Heroes of the Fatherland Day in Russia is a memorable date that is celebrated in our country annually on December 9th.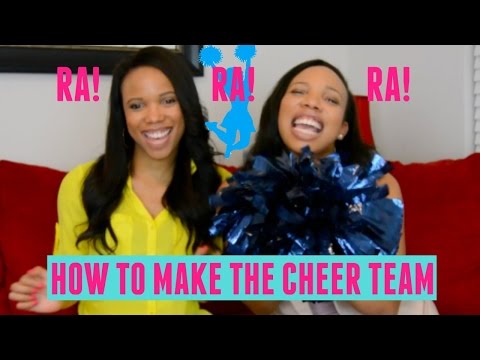 I must say that this holiday dates back to the 18th century. And today, on the Day of Heroes of the Fatherland - December 9 - Heroes of the Soviet Union, Heroes of the Russian Federation and holders of the Order of St. George, the Order of Glory and Courage are honored in Russia.
In honor of this date, the employees of the central district library organized and held an event in which the students of our school were involved both as participants and as spectators. The meeting turned out to be atmospheric, informative and interesting. nine0005

9000 5 9002 902 9002
December 9 at the base forec "Atlant" Competitions dedicated to the Day of Heroes of the Fatherland took place! Students of MBOU OOSH r. Sosnovoborsk, the first team took 1st place, the second team took 2nd place, both teams received memorable prizes. Congratulations to all participants on the victory!
December 9, 2022
On Friday, 12/09/2022, the class teacher of the 6 B class Danilina Svetlana Vladimirovna spent an hour of communication "There is always a place for a feat in life", dedicated to the Day of Heroes of the Fatherland.