How to partner dance
Dance Styles - Dancing Together
(619) 787-6376
Purchase
Lessons
1st Lesson
Special
As a new dancer, you might not know which dances to start with. These brief descriptions with video and song clips will give you an idea of what each dance is like, so you can decide which ones might suit you best.
East Coast Swing
Lindy-Hop
West Coast Swing
Balboa
Hustle
Nightclub Two-Step
Foxy
Salsa
Cha - Cha
Merengue
Bachata
Mambo
Samba
Rumba
Foxtrot
Waltz
Viennese Waltz
American Tango
Argentine Tango
Bolero
East Coast Swing is essentially the "Jitterbug" that became so popular in the 40's and 50's…and it is still very much alive today.
A lively dance, it has a less serious, very 'happy' feel to it. Swing is a 'spot' dance, so it can be danced in rather tight quarters. Plenty of twists and turns to be had-as well as the occasional being wrapped up into your partner's arms! E.C.Swing can be danced in three different timings - to accommodate very fast to very slow tempos. Appropriate music would be 'Big Band' style songs.
Traditional
In the Mood
Glenn Miller Orchestra
Modern
Are you Hep to the Jive
Big Time Operator
Modern, slow
Tryin' to Forget You
Candye Kane
East Coast Swing - Single Time
East Coast Swing - Triple Time
Lindy-Hop is a traditional version of swing, and an elaborate dance with changes in timing throughout.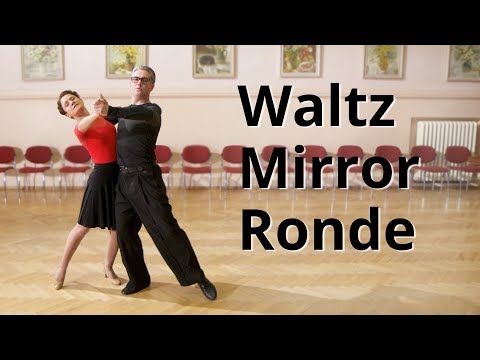 It is danced to Big Band music, at fast, medium or slow tempos. It is a 'spot' dance, so it requires little space to be danced comfortably. Lindy is known for it's aerials (lifting or "throwing" one's partner) as well as abundant spins and swivels. (A girl can "work her skirt" by swiveling her hips from side to side.) Modern Lindy-Hoppers are known for incorporating other dances of the era such as Charleston, Balboa, Boogie-woogie, and Shag.
Modern, slow tempo
The Way we Ought to be
Indigo Swing
Modern, medium tempo
Give Your Little Baby Lots of Lovin
Anson Weeks
Modern, fast tempo
That's Where my Money Goes
Indigo Swing
Lindy Competitive-Performance
Lindy Competitive-Performance
West Coast Swing is a descendant of the Lindy-Hop, and the two dances are structurally similar.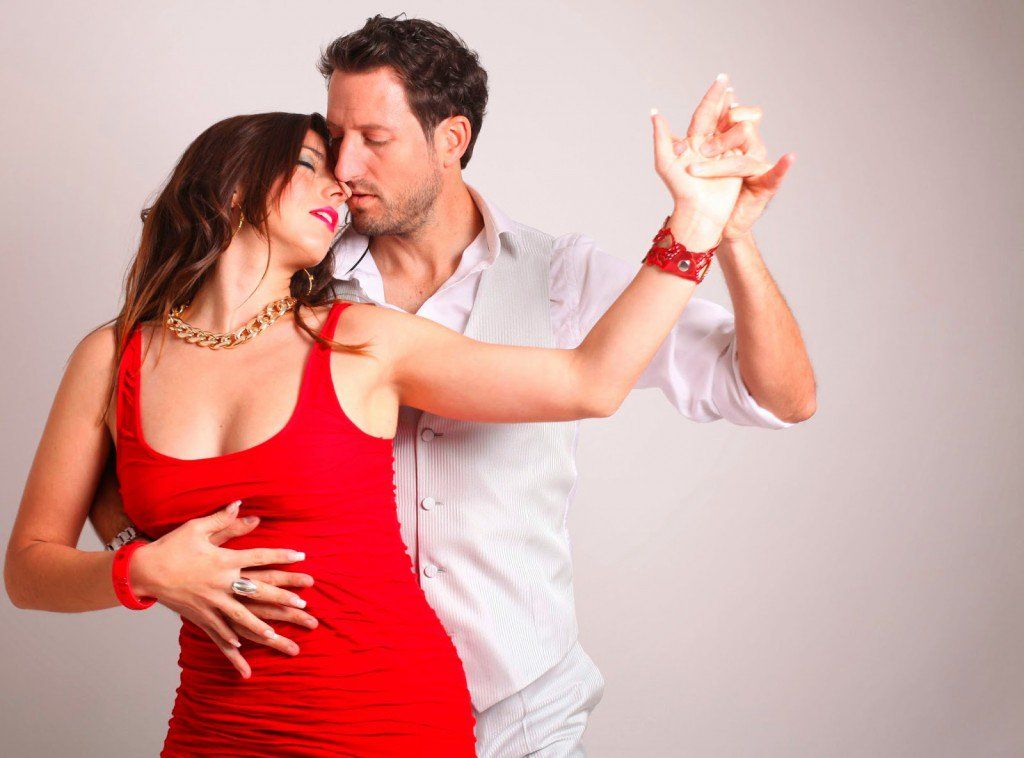 W.C. Swing, however, has a more sophisticated feel, and is traditionally danced to Rhythm and Blues. (Cool & sexy). Modern dancers, however, dance to many styles of music including Hip-hop, and Funk. W.C. Swing is a 'slot' dance, as each couple takes up a 'slot' of space on the floor. This enables dancers to take advantage of even a very small space for dancing. The dance is characterized by sharp stops-or freezes-at appropriate breaks in the music, as well as invitational patterns, which give the lady an unusual amount of creative freedom.
Traditional, slow tempo
Wade in the Water
Eva Cassidy
Traditional, fast tempo
Whole Lotta Leave Me Alones
Trudy Lynn
Modern, slow tempo
Give Me One Reason
Tracey Chapman
Modern, fast tempo
All For You
Janet Jackson
West Coast Swing
West Coast Swing
West Coast Swing
West Coast Swing
Balboa iis a very fast swing-era dance with a subtle 'bounce' and shuffling footwork.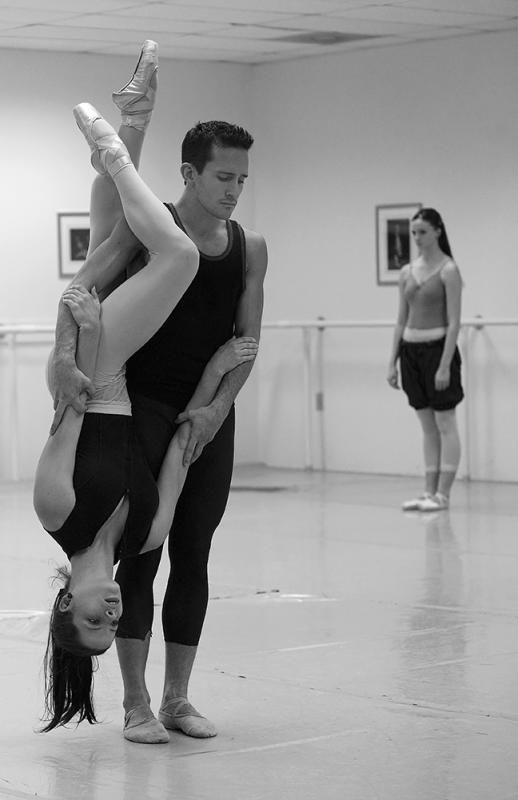 The basic steps take up very little space and are danced with a full body connection. It developed this way because of the overcrowded dance floors of the time, so it's great for dancing in small spaces. It was developed in the 1920's as an alternative to the more exuberant swing dances. Bal Swing takes the closed, subtle patterns of Balboa and opens them up to create more elaborate moves, and spins.
Balboa - BalSwing
Balboa - PureBal
Hustle evolved out of the disco music of the 1970's. It is similar to Swing in that it is a spot dance mainly made up single or double handed spins or wrap-style moves. It is a relatively smooth dance, with syncopated timing, and it is generally very fast. Throughout the world, similar dances were created for disco music during this era, having similar style and structure, but slightly different timing.
Traditional: Stayin Alive
The Bee Gees
Traditional: Check Out
Francesco Demegmi
Modern: Blurred Lines
Robin Thicke
Modern: Summer Heat
Solidisco
Basic social hustle
Hustle
Competitive hustle
Nightclub Two-Step (also called California two-step, Disco two-step, or Night-club Slow) was invented by Buddy Schwimmer around 1965.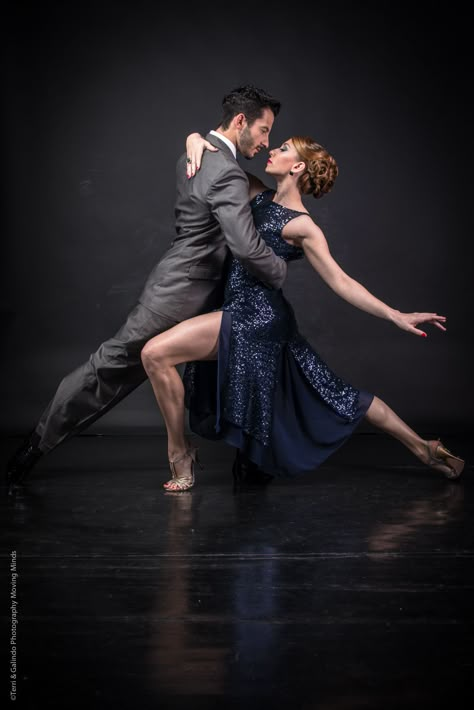 It is danced to medium to slow pop music, and has a more relaxed feel and frame than most ballroom dances. A spot dance with a smooth feel, it has stationary as well as traveling moves, and is appropriate for most dance floors, whatever the size.
Modern
Lady in Red
Chris De Burgh
Nightclub Two-Step
NC 2-Step Choreography-Performance
Foxy is a slow to medium tempo dance that is a hybrid between Foxtrot and Waltz. Many modern slow songs do not fit neatly into the category of a specific style of dance, so by combining foxtrot patterns with waltz timing and a little bit of tweaking, we can produce a beautiful smooth traveling dance for this type of music.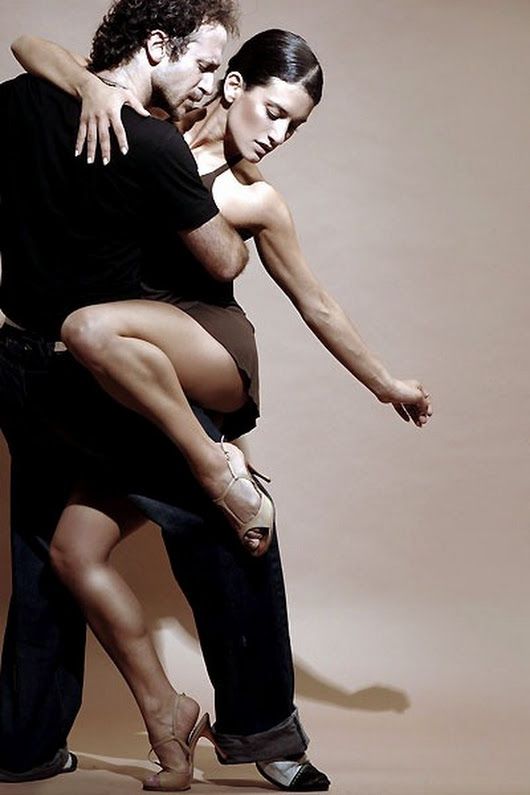 Foxy can be danced with a four count basic or a six count basic depending on the speed and feel of the music.
The four count basic used for slower songs, and the six count basic is used for songs with a bit more groove and a vertical pulse. Foxy is often danced for wedding dances as an alternative to nightclub two-step.
4 count
What a Wonderful World
Louis Armstrong
4 count
At Last
Etta James
4 count
Thank You for Loving Me
Bon Jovi
6 count
By Your Side
Sade
6 count
My Best Friend
Tim McGraw
6 count
Thinking Out Loud
Ed Shearen
Salsa is by far the most popular of the Latin dances in the United States today.
It is fast, sexy, and relentless in its combinations of exciting spins, twists, and turns. It incorporates the constant rhythmic hip motion of the other Latin dances to provide a dance experience that is "action packed" (to say the least). It is a 'spot 'dance, so it requires only a small bit of dance floor space to be comfortably danced. (Which is good, because the Salsa clubs are generally quite full!)
Modern
Amar Sin Condicion
Maelo
Modern
Juliana
Dark Latin Groove
Cha-cha is exciting and invigorating! Latin in nature, the Cha-cha is characterized by fast Latin rhythms with a syncopated beat. It is a 'spot' dance, so it does not travel and can easily be danced on a small dance floor. The hips are likely to get a good workout in this dance, as it incorporates plenty of Latin hip motion.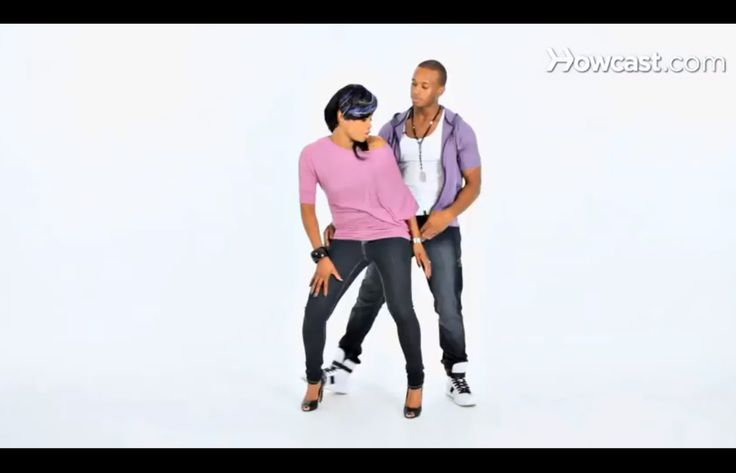 In addition to traditional Latin cha-cha music, many popular club songs and faster 'top 40' type songs are appropriate for dancing cha-cha.
Traditional
Volver a Verte
Oscar D'Leon
Modern
Lady Marmalade
Christina Aguilera,
Lil' Kim, Mya and Pink
Modern
Echa Pa`Lante
Thalia
Cha-Cha Beginner
 
Cha-Cha International

Merengue is the national dance of the Dominican Republic It is a medium tempo Latin dance characterized by abundant hip motion. Similar to Salsa in it's many under arm turns and "wrap-style" patterns, Merengue can be a delightful, sexy whirlwind.
The foot patterns are very simple – perhaps the simplest of all the partner dances. But what it lacks in challenging footwork it makes up for in the elaborate body isolations of Latin motion. Merengue is a driving, sometimes frenetic constant beat of Latin party music.
Me Niña Bonita
Merengue Latin Band
Commo to Trueno
llegales, Pavel de Jesus, Socrates de Jesus
Merengue
Merengue
Bachata is a relatively young dance. It evolved in the Dominican Republic in the early part of the 20 the century. It can be danced slow and sultry or quick with a pulsing rhythm. Either way, it is a sexy dance with abundant hip gyration. Bachata music keeps a constant pulsing rhythm like most of the faster Latin dances.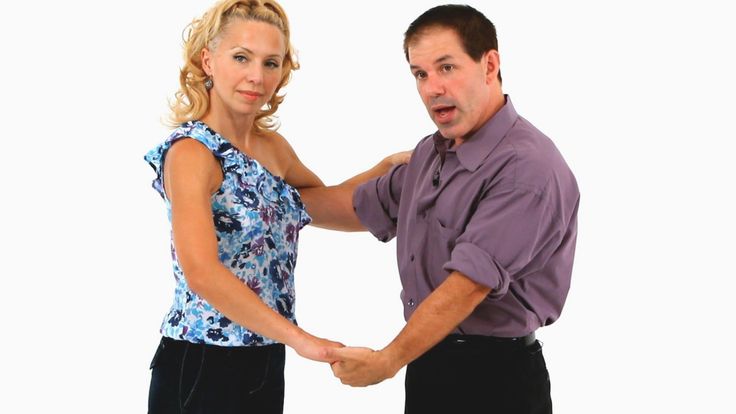 The Music feels like a combination of Bolero and Merengue.
Culpa al Corizan
Prince Royce
Sin Tus Besos
Romy, DJ Conds
Bachata
Bachata
Mambo is a modern, lively Latin American dance that became popular in the US in the 1950s. It is similar to Salsa, except that the patterns are more structured and have more of a ballroom feel as opposed to the "street" style of modern salsa dancing. The music as well is similar to Salsa, but more staccato and with sharper and clearer rhythms. Like the other Latin dances, Mambo can be danced with traditional Latin styling. This includes a lot of movement in the knees, hips and rib cage.
Basic Mambo
Mambo "Shines" Performance
Ballroom Mambo Performance
Ballroom Mambo Beginner's Level Competition
Samba is a festive, happy, and energetic dance born in Brazil.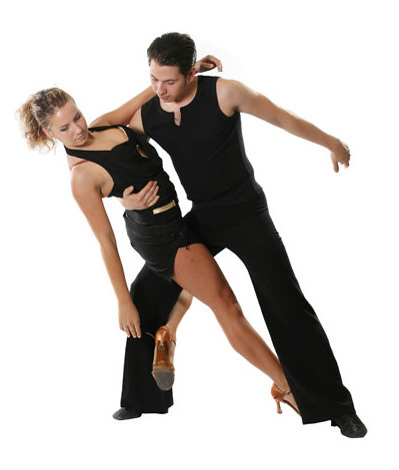 Traditional Samba dancing and the Samba partner dance that we do in the US are very different, as traditional Samba is danced solo. Whether dancing solo or with a partner, the feel of the music and the rhythm are the same, but the footwork and patterns we do in partner dancing are unique to ballroom style Samba. The dance is characterized by a rhythmic, pulsing bounce – and it can remain in place as a " spot" dance, or travel around the floor.
Basic Social Samba
International Samba
International Style Samba Competition
Rumba is the mother of the Latin dances. Its slow, sensual movements make it perfect for an intimate 'slow dance' (just you and your sweetie) whereas it's elaborate patterns make it just as appropriate for a performance dance (just you, your sweetie, and the cheering audience). Rumba has a relaxed feel for the dancer, and is characterized by plenty of Latin hip motion.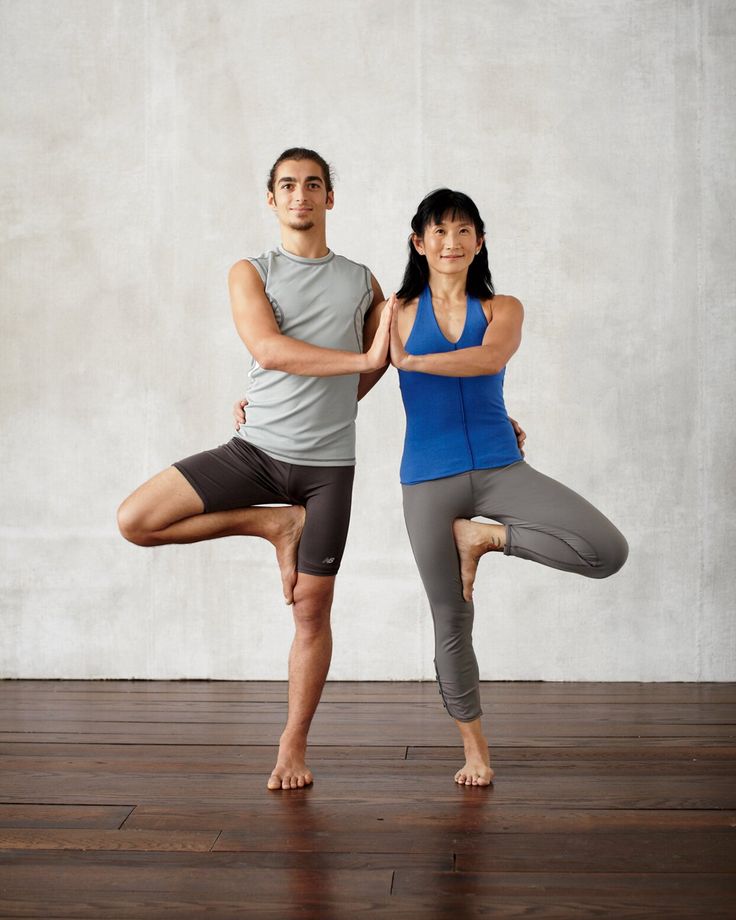 It is compact enough to be danced on a rather small dance floor. In addition to traditional Latin music, many popular (top 40 type) ballads are appropriate for dancing Rumba.
Traditional
Amado Mio
Pink Martini
Modern
You Make it Easy
Air
Rumba Wedding Dance
Foxtrot is like a Sunday afternoon stroll in the park… smooth and relaxed, with just a touch of liveliness in its steps. It is a traveling dance, so it is comfortably danced on a medium to large dance floor. Appropriate music is jazzy with a medium to quick tempo. For instance, if it's by Frank Sinatra and you can snap your fingers to it….it's probably Foxtrot.
Traditional, medium tempo
Too Marvelous for Words
Frank Sinatra
Traditional, slow tempo
Our Love is Here to Stay
E. Fitzgerald and L. Armstrong
Foxtrot
Competitive-Performance Foxtrot
Waltz is smooth and romantic, and as a traveling dance, requires a medium to large floor to be danced comfortably. Rise and fall throughout the dance give it a very fluid, almost 'floating' look. Waltz music can be identified as it is in ¾ time, as opposed to the 4/4 timing of the other dances.
Traditional
A Tender Heart
Joe Romano
Modern
Come Away with Me
Nora Jones
Viennese Waltz is a fast and invigorating style of Waltz. It travels the floor at a feverish pace, and requires a large floor to be danced comfortably.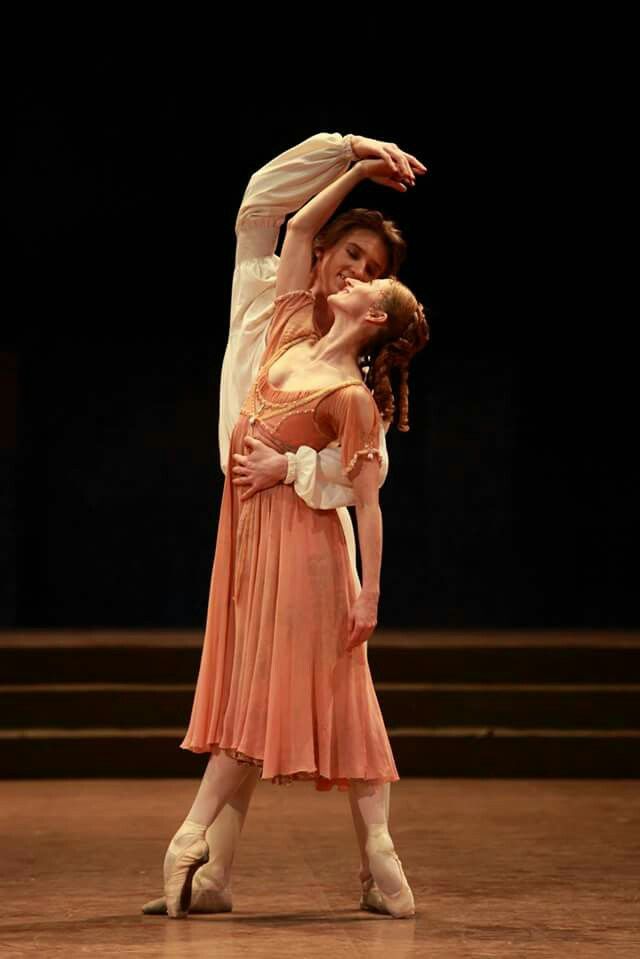 Modern
You Ever Really Loved A Woman?
Bryan Adams
Viennese Waltz
Viennese Waltz
American Tango is passionate and dramatic! Its staccato movements and bold, forceful steps make it exciting for both dancer and spectator. As a traveling dance, it requires a medium to large floor to be danced to it's fullest.
Traditional
Tango Jack
Joe Romano
Argentine Tango is the original Tango. It is a passionate, yet intimate dance characterized by a close embrace and steps that entwine the legs, as well as intricate and delicate foot movement.
It is a dance that allows a lot of 'playing' with the feet. Although this style of Tango may travel quite a bit on the floor, it is also comfortably danced in small spaces.
Traditional
Recuerdo
Orquesta Tipica
Modern
Jeanne y Paul
Astor Piazzolla
Argentine Tango
 
Tango Performance
(be sure to watch past 2:17)
Bolero, a beautiful and fluid dance, is the slowest and most romantic of the five rhythm dances. It is a spot dance, so it can be danced comfortably in a small amount of space, but also includes enough styling and drama for a great dance performance. Bolero is generally dance to slow tempo Latin music, although many popular slow songs are also appropriate. This dance is quite different from the other Latin dances in that it not only requires cuban motion but also the rise and fall technique that we normally find in waltz.
The bolero is a close cousin of the Rumba, sharing the same timing and many similar patterns.
Bolero
Bolero
Return to top.
Questions?
Call us anytime!
(619) 787-6376
Most Popular Dances With A Partner – CLI Studios
September 7, 2021 March 21, 2022 / 4 minutes of reading
Would you like to share a dance? Of course you would. But what dance are we talking about, and do you and your partner even know the moves? Let's start from the beginning and start working together. Here are some of the most popular dances that you can learn and perfect with a partner.
Tango
This is possibly one of the most popular, exciting, and romantic dances in the world. Born in Argentina in the latter part of the 19th century, the Tango comes from a convergence of cultures that saw European waltzes meeting native South American ceremonial dances and melding with the candombe celebration traditions from just across the Rio de la Plata of Uruguayans with African ancestors.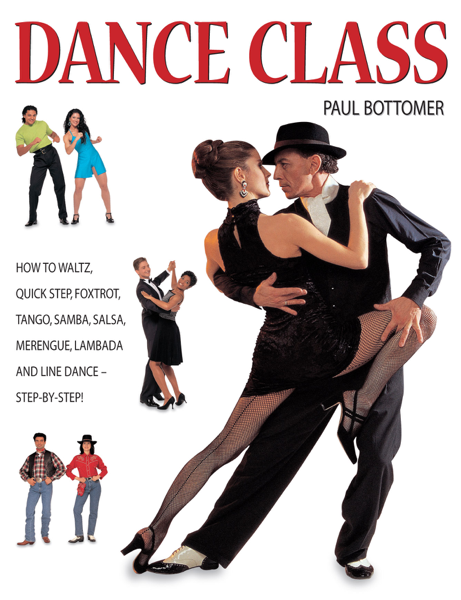 This dance is defined by its rich and dramatic gestures and stylized moves which are executed to incredibly heartfelt music played with great élan by some of the most soulful musicians alive. Tango is an entire experience, and nobody who has ever watched it done or taken instruction in it will ever forget the impact of its passionate beauty.
Waltz
Born in the misty backwoods of 16th century Europe, this dance started its life as a near-mythical folk dance, spoken of in manuscripts but never formalized. That all changed just before the Age of Napoleon, when the Waltz took Viennese high society by storm, and in doing so became ground zero for the world of ballroom dance. In its simplest definition, the Waltz is a closed-form couples dance that is performed to music played in 3/4 time. This gives the dance its distinctive one-two-three, one-two-three, one-two-three rhythm. Some of the most famous waltzes can be heard in the music of Russian composer Pyotr Tchaikovski, whose Swan Lake brings the Waltz off of the ballroom floor and up onto the big stage of grande ballet.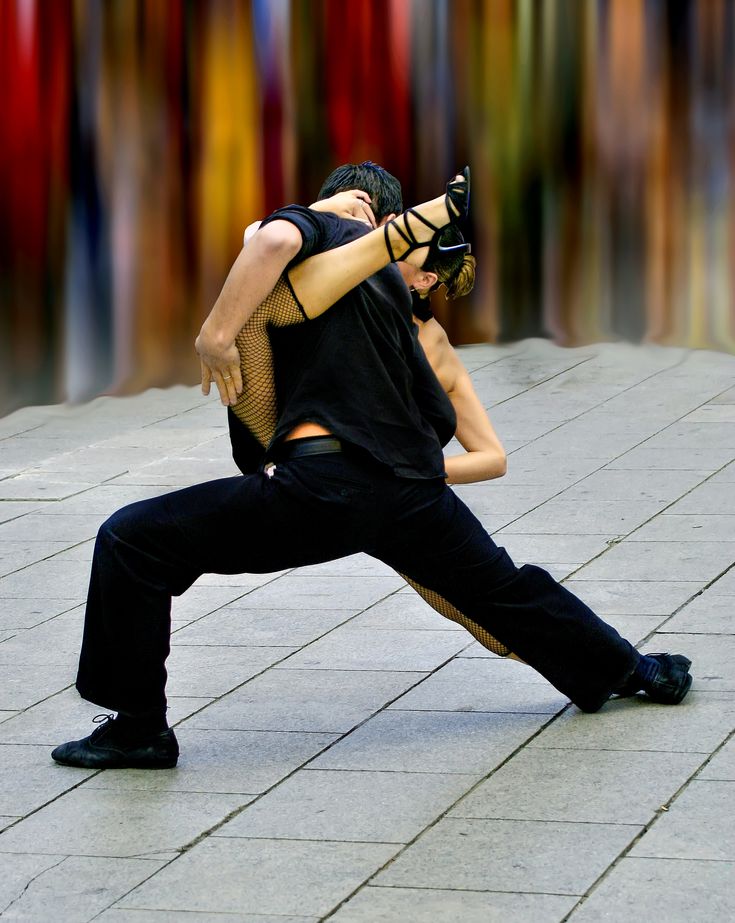 Foxtrot
This competition-recognized throwback to the heady days of vaudeville in the early 20th century, the Foxtrot is an American dance whose style was born in the first age of Jazz. Sharing a lot of moves with the Waltz, the Foxtrot is danced in 4/4, or common, time instead of the 3/4 favored by its European cousin. A little older than Swing dancing and a little younger than the Tango, this light-hearted dance has been massively popular since the ragtime-era, during which it seemed that every tune was written for it exclusively. Although more than a century old, the Foxtrot still has its legions of admirers, and shows no signs of slowing down.
Rumba
Although there are a lot of definitions, styles, and origins that go into the story of this once-humble Cuban dance, when most people mention the Rumba in North America, they are talking about the ballroom rumba. Slower than a lot of other Latin dances like Salsa or its sibling the Bolero, the Rumba focuses on smoothness and can come across as a little more formal at times.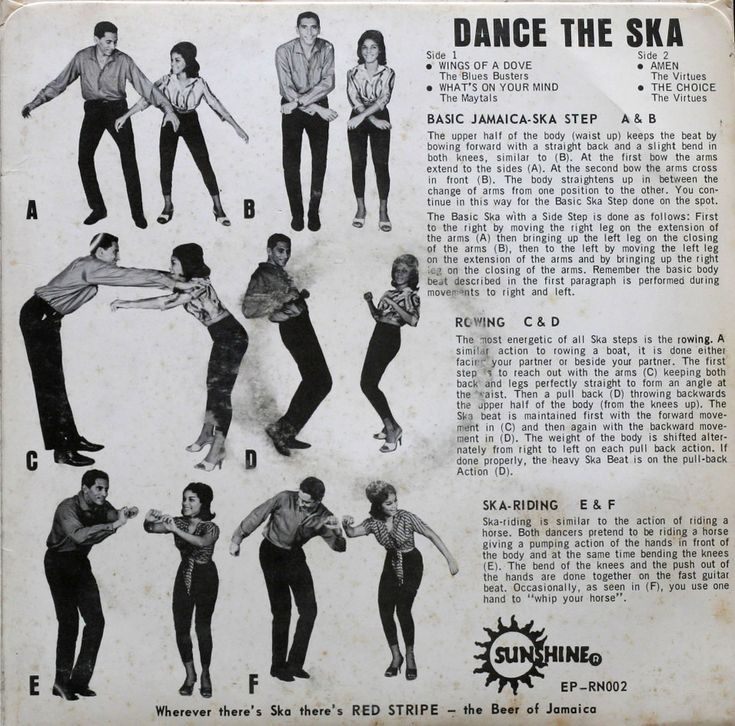 However, once you get the moves down, it's perfectly okay to loosen up a bit outside of the classroom (or ballroom) and return this Cuban beauty to its party dance origins.
Regional Mexican and Contemporary Latin Dances
With the massive worldwide success of the Caribbean musical genre Reggaeton and crossover Latin pop acts like Pitbull tearing up the charts, we are living in the boom times for Latin dances. But where to get started? We suggest that you look into the world of regional Mexican dances, which apart from being performed to some seriously good dance music (like the polka-flavored Norteño style of Northern Mexico), is also chock full of some excellent couples dances. Huapango is both a musical style as well as a couples dance. The music is often rhythmically complex, with the triple meters corresponding to the steps of the dance. The name Huapango itself comes from the Nahuatl word for on top of wood, referencing the wooden platforms upon which the dance is performed, the dancer's steps adding percussive flavor to the mix.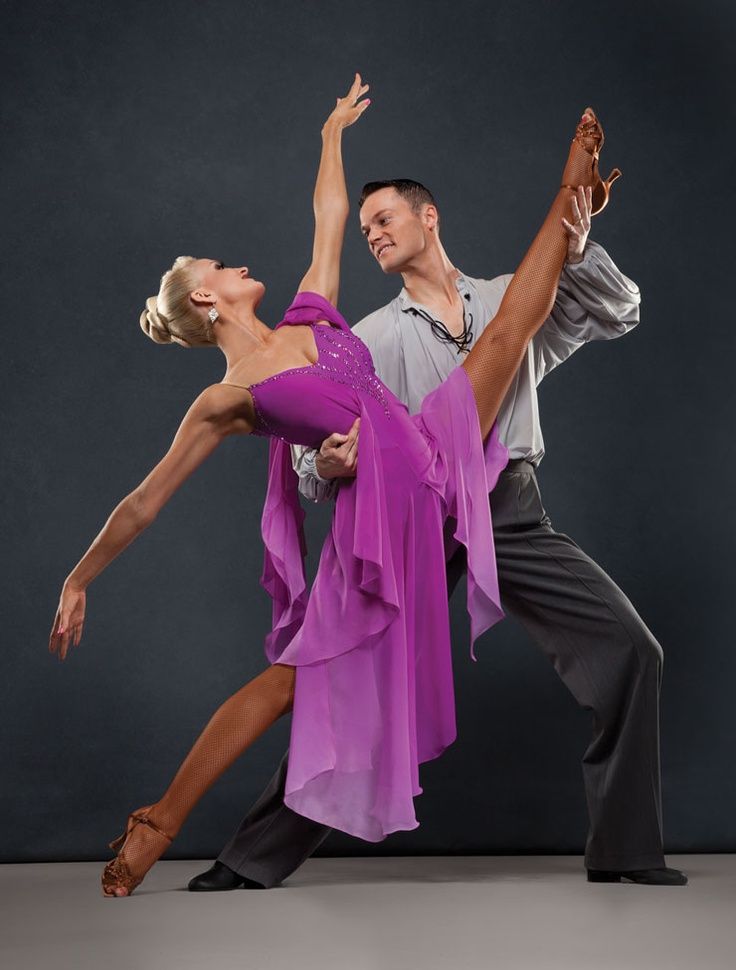 If you are in the mood for something a little simpler but nonetheless expressive music, Corridos have a rich place in Mexican culture, and have even been found as a crossover style in South America. The music is essentially a ballad, sung to the accompaniment of guitars and sometimes violin and horns, while the dance is a closed-form couples dance that mixes two-steps, hops and spins to weave a story as expressive as the one being sung on stage.
Exploring the Fundamentals of Ballroom
If you're interested in learning more about Latin dance and ballroom, check out Paul Karmiryan's Latin Ballroom Fundamentals class in our on-demand library! In this intro class, Paul will demonstrate the posture, isolations, and hip work needed to master the Cha-Cha and Rumba. Head to clistudios.com to start your 7-day free trial today.
3 components of partner's lightness: zoukability — LiveJournal
Author: Murasheva Nadezhda, Moscow
Beautiful dancers, this time I am publishing an article, which I picked up from afar in previous materials.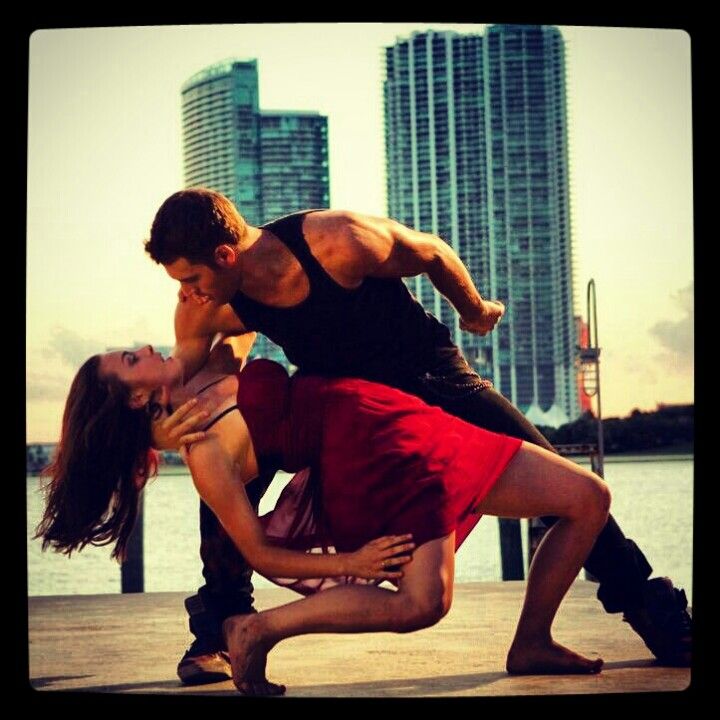 I was asked to write how to learn how to lead better, but this is a rather complex and voluminous topic, and it is simply impossible to lay out everything at once. And now, when some important points have already been covered in detail in other articles, I can finally bring it all to the issue of lightness in dance.
The previous translated article was about what it means to be an easy partner. The note is good and useful, but it did not say much about how to achieve this ease. This time I share with you what I realized and what I learned myself. A lot of specifics on the case: what makes up the lightness of the partner and weighting factors.
WHAT IS LIGHTNESS MADE OF: 3 COMPONENTS
First component: CONNECTION
0003
The basis of lightness, the main condition for its existence. This is not all that makes up lightness, but if you remove the connection, leaving all other components, lightness will disappear completely. A partner without a connection is a locomotive with failed brakes.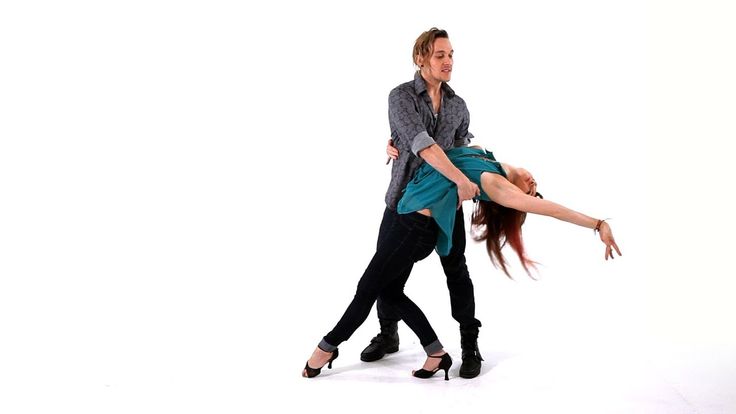 So what is a connection?
"Connection" - connection, connection, coupling (English)
Roughly speaking, connection is a contact, synchronization, but in a deeper meaning. This is such a mutual understanding and mutual feeling in a pair, when the partners are, as it were, connected with each other, completely synchronized, clearly feel the leading-following of each other and represent a single whole.
Connection is the fundamental basis of any paired social dance, on which everything else is built. EVERYTHING else . This is the starting point. You are still standing still and doing nothing, but the connection already exists. (Well, or you feel his absence from the partner).
The essence of connection - constantly feel the partner .
Feel his leading, his body movements. In a close embrace - to feel the slightest transfer of the partner's weight. Feel where he is in the distance. Feel changes in softness / hardness, in the speed of its conduct and respond to them.
It's real, it can be learned. Success depends on a conscious desire to learn, attention to this topic, an understanding of its importance and on the amount of regular practice.
A dance in which there is no connection from one of the dancers or both at once is a race, a marathon, a workout, a show off, anything but a dance. The dancer's attention in this case is occupied with himself ("how beautiful I am in the dance"), practicing movements or making an impression on the audience. Such a dancer simply forgets that he is dancing with another living person who experiences some kind of emotion, has a certain individual level of technique and physical fitness.
Here are some general guidelines for understanding where to focus your attention. But the main thing for the development of the connection is to learn in practice to feel it, to let it pass through yourself. The fact that you imagine how it works does not mean that it is in your dance.
How to feel connected with a partner
1) Set your maximum attention on your partner
Not on yourself, not on how you move or look, not on remembering the movements you have passed.
If you are not yet famous for your increased sensitivity to your partner, and at the same time your thoughts are busy with how to beautifully perform a turn, insert chips from the female style, where to put your free hand, or you pay too much attention to the technique of your movements, you will not feel the connection . Your brain is already too loaded to be attentive to outside influences. If the music carries you away on its own wave, and your body movements are dictated by the music, and not by your partner, it's better to dance solo. It's good that you like music, but if you really want to learn how to play cool, you'll have to take a break from it for a while.
Try to always maintain eye contact with your partner and at the same time feel him with your body. Focus as much as possible on the points of contact with your partner, try to feel him as best as possible. What leg is his weight on now? Does he balance well? Do his arms have a springy shape or fall back? Is your partner tight or relaxed? - how do you feel it? Does he enjoy music and dancing with you, or is he introverted and insecure? Does the partner accentuate some points by changing the speed, softness or range of motion? Try not just to see all this, but to feel it, to pass it through your body.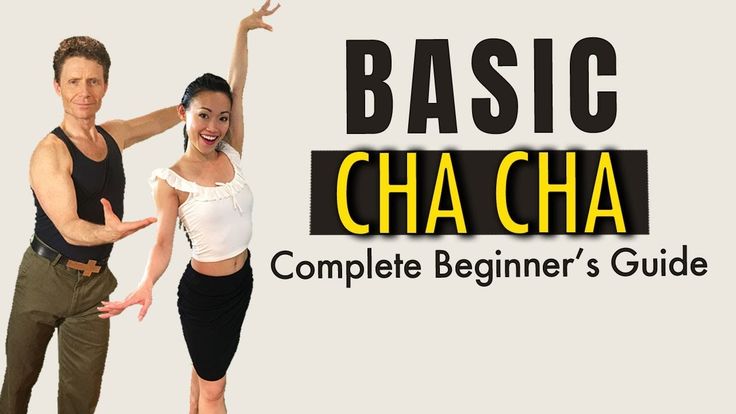 2) Relax and turn off your head
First of all, relax psychologically, do not be nervous, do not expect anything from your partner, do not try to guess the movements. Psychological stress leads to excessive tension in the body, you close and do not feel your partner. Forget all the links you learned in class. The partner will need the ligaments, not you.
No need to do something at random, because it seems like you have to go somewhere, but it is not clear where. There is nothing wrong with stopping in the middle of a dance and waiting for a partner to give a more understandable impulse. If you do not immediately understand some movements - this is primarily a partner's problem, and not yours, there is nothing wrong with that. You are still learning.
Physical relaxation is also present, but it is a subtle subject with many nuances. It is not present in the whole body, and the level of relaxation changes during the course of the dance.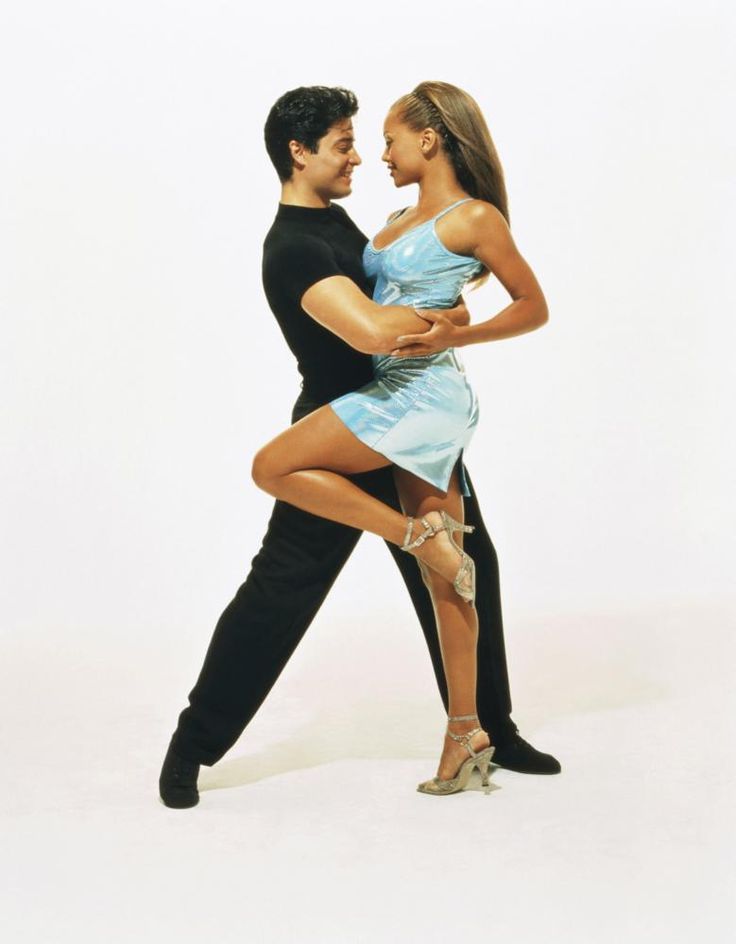 If the partner is very soft and dances a lot in a close hug, relax and have fun. The closer the contact and the softer the lead, the more relaxation to feel everything.
0033
Whatever you do, your attention should always be focused on feeling the partner's hands, and in a close embrace - his entire body. You know, there is such an expression - "turn into one big ear." Here is the same thing, only you need to listen to your tactile sensations.
Almost all movements in a pair are accompanied by some kind of tactile sensations for the partner. The point is to learn to wait for them, to understand and respond specifically to them, and not to the brave pacing of a partner next to you. If you have any doubts, ask the teacher what exactly you should feel when performing a particular movement. This is very important, do not leave these questions unattended.
I think of a comparison with a trolleybus that only travels by connecting its "horns" to the wires carrying current.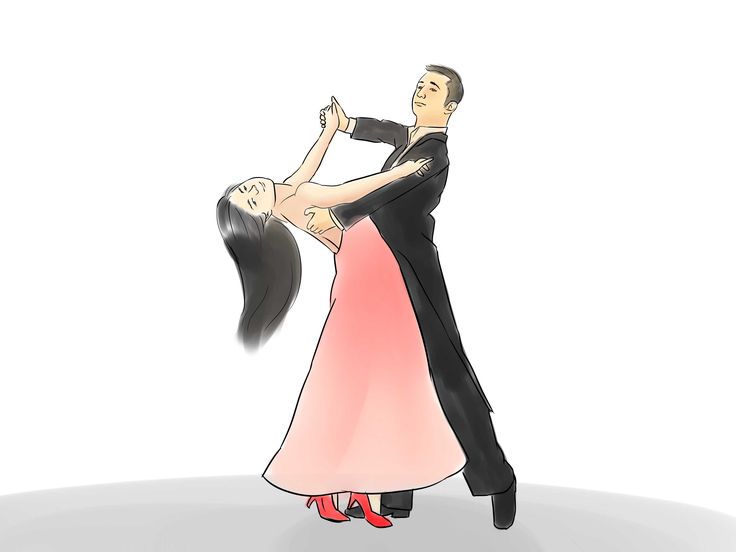 The trolleybus does not travel without contact with the wires. If there is no current in the wires, it does not go either. Connect and wait for the current - it will lead you.
There are moments when the female partner is allowed to "free float" for a while and her hands are released, but in these cases the visual connection remains, and this is also very important.
4) Mirror the partner's body direction
This is more of a basic technique rule, but it significantly affects the connection in a pair. If the partner's body is turned towards you, then your body should be exactly opposite. You turn sideways to your partner only when he leads you to it.
Mistakes often occur at the exit of turns and rotations, when the partner spontaneously turns away from the partner and opens up somewhere in the wrong direction.
Fragment of an individual with Kadu at the Prague Congress, July 2012
5) Remember all this as often as possible.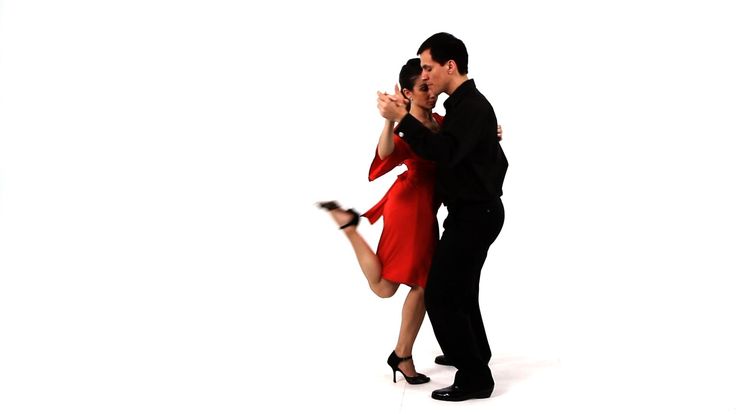 Practice makes the difference.
Try to consciously focus on your tactile sensations. Practice as much as possible at parties. Dance with as many partners as possible, ask them to tell you when you are walking without a lead. Invite teachers to dance, take indivs.
It is important to practice at parties and sampo, because in a group lesson your attention is occupied with other things, and there you know what to expect. By attending only group lessons and ignoring parties, you will not learn connection.
The more partners of different levels, the better. The more diverse the partner dances, the more attention he takes to himself - the more effective it is for you. Dancing with a teacher or an experienced dancer at a party is a great option if he leads gently, uses different speeds, changes direction of movement, knows how to do all sorts of tricks to lead, if he knows how to subtly return your attention to himself.
That's what I mean. Fragment of an individual with Jorge at the Prague Congress, March 2012
The bad news is that there are very few such partners.
Dancing mostly with guys who don't connect and pinball you on the dance floor, you'll never learn it. You just won't realize that can be different , and you won't have practice.
Congresses, festivals are always a big step in development. If you have the opportunity to go to the congress, do not miss it!!! It will sound unpatriotic, but I always recommend choosing foreign congresses: there the MF ratio is about 50/50, and you will not be bored at the wall - at least for this reason. The rest you will understand later.
6) A very effective way to improve your connection is to dance with your eyes closed.
Even the simplest movements and hugs will open up to you from a new side through the prism of sensations. That's how it should be! You must do all the movements because you feel them with your body, and not because you see how the partner steps aside and raises his hand.
But be careful: the party format is not suitable for this practice! At a party, both dancers must look around and keep each other safe.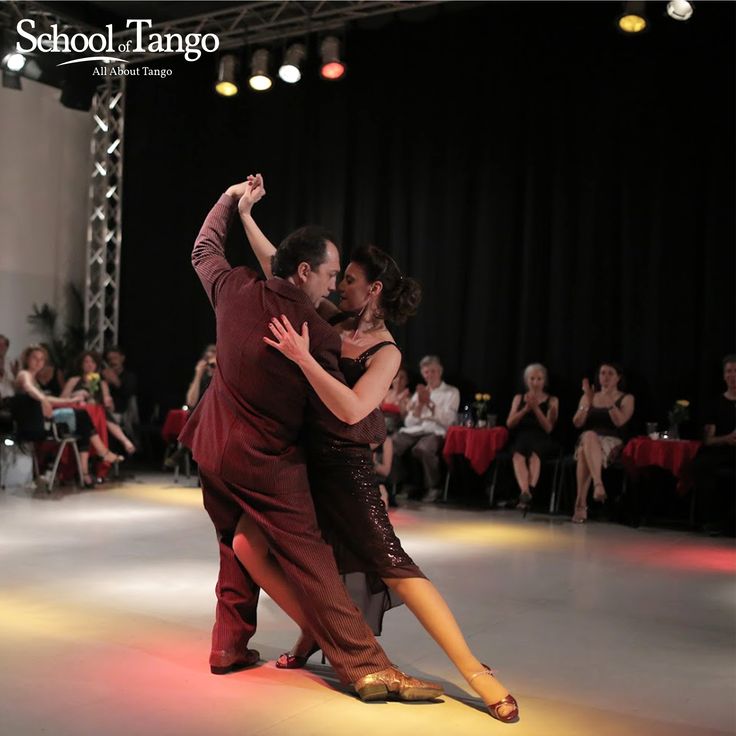 You can practice like this at sampo, but on the condition that the partner understands his responsibility for your safety.
Specialized "blind" seminars for dancers are periodically held in Russia "IN THE DARK" (organizer - school "Art of play"). From 2 to 4 hours you spend with blindfolds doing different exercises and dancing with each other. Feedback suggests that many people are rediscovering dance and connection during the workshop. I myself was at such a seminar, and I really liked it. Highly recommend attending this event the next time it is held.
7) Do not complete the movement for a partner if he does not lead.
Sometimes partners forget to give part of the impulses when performing a movement. They mark its beginning, but they don't take it to the ending, supposedly the partner has already understood what is required of her. This is an incorrect position, because the movement can change at any moment, and impulses must be given from beginning to end.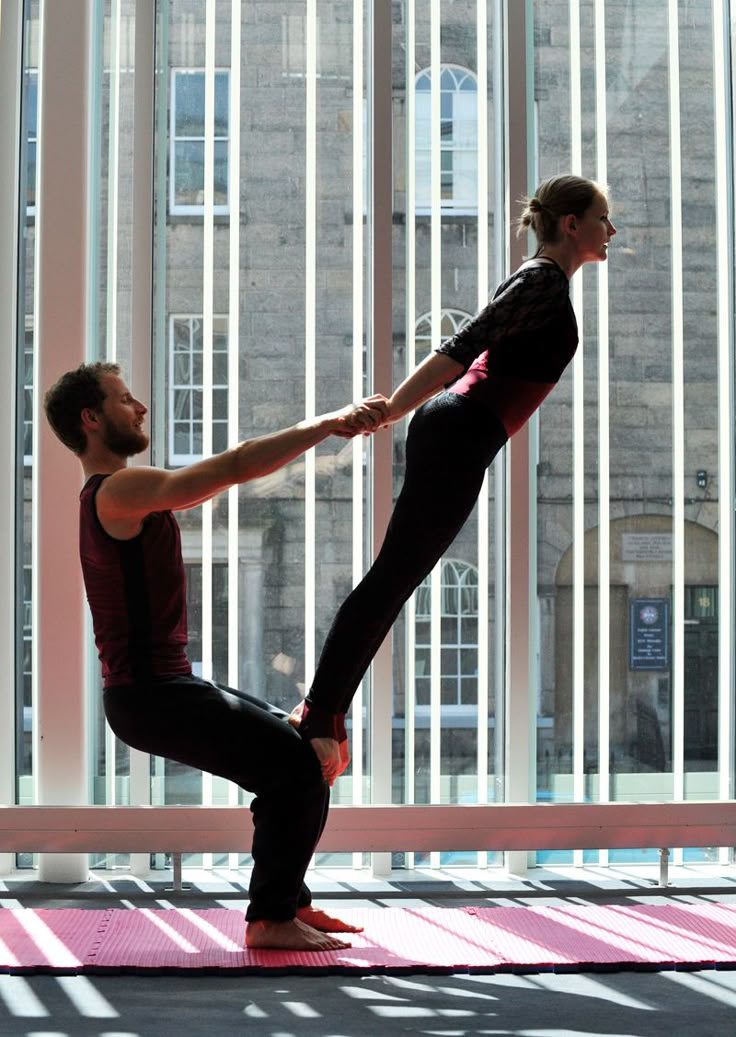 Or they just have not yet learned how to lead correctly and clearly. It happens very often.
I recommend not doing anything if you don't feel led, because otherwise your body gets used to not waiting for a partner and, when given the first impulse, to do the learned movement from beginning to end. It does not develop connection skills at all.
This is not a mandatory rule, this is my position. In the article on the link above, I described in detail the problem and my point of view on this matter. You can listen to her or not. I was surprised, but the article caused a great resonance among partners who want to see their joints in the dance.
8) Eliminate distractions
Uncomfortable clothes, uncomfortable shoes, embarrassing jewelry take your attention and are very distracting. If connection is important to you, then your appearance is chosen for it, and not vice versa.
At the end of this section, I will repeat once again that connection is the fundamental basis for the lightness of a partner.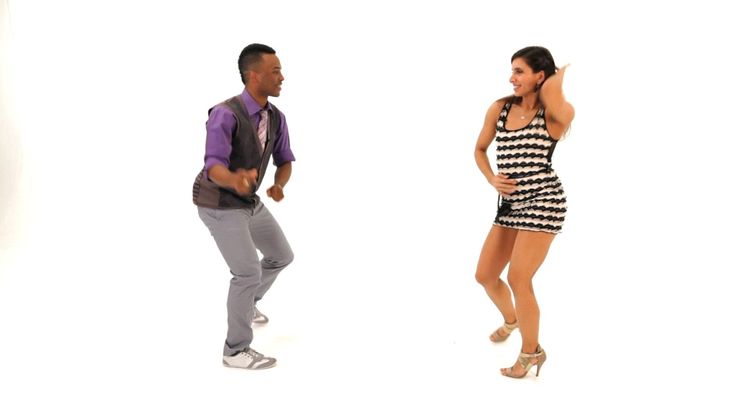 Without it, everything else is useless and you weigh a ton. That is why I have given so much attention to this topic here.
Absolutely everyone can develop the skill of connection, it only takes understanding, desire, regular practice and time. Everything comes gradually.
---------------------------------------- ------- --------------
Second component: FRAME
The frame is an elastic, one-piece structure through which impulses are transmitted in a pair (lead-follow).
Frame includes arms, shoulders, chest, abs and back. It is provided by a group of actively working muscles that fix the joints in a certain position and reduce unwanted mobility in them. The rigidity of the frame is adjusted for the current dance partner and for the movements being performed. You can read in detail about how it all works in the article at the link.
The task of the frame is to simplify and speed up the transmission of impulses due to the fact that not only the hands are involved in the process, but the entire upper part of the body at once.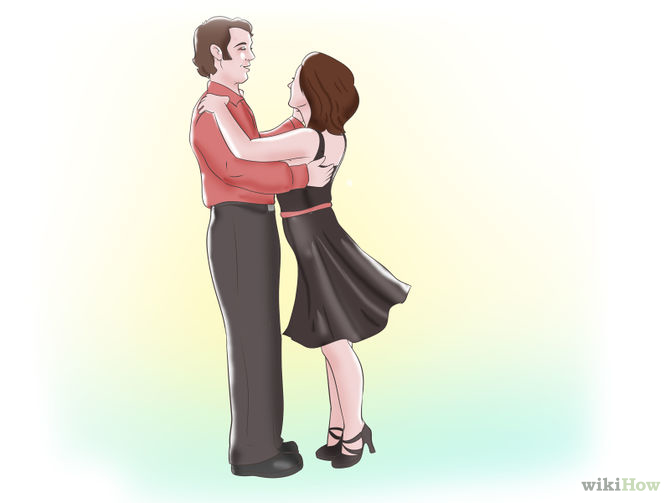 If you know how to use the frame, then the impulse moves your entire body in the right direction, and not the arm, followed by the shoulder, and then the rest of the scattered parts of the body.
In addition to understanding and responding to impulses clearly, a good frame gives you additional benefits:
- stabilization of the body and smoothing out sudden, uncomfortable movements
- improved balance
- synchronized work of your body
- movement safety (reduces the risk of sprains, dislocations and other unpleasant things)
- the beauty of posture (partly)
Frame is a big topic that requires a good understanding of how the body works in dance. I wrote a separate, very detailed article about the frame, the link to which is in the subtitle, and I will not dwell on this in detail here.
To become lighter, you need to learn what a frame is, learn to build it in your body and use it: receive impulses through the frame, stabilize your balance with the frame, adapt the tone of the frame to different movements and softness of your partner.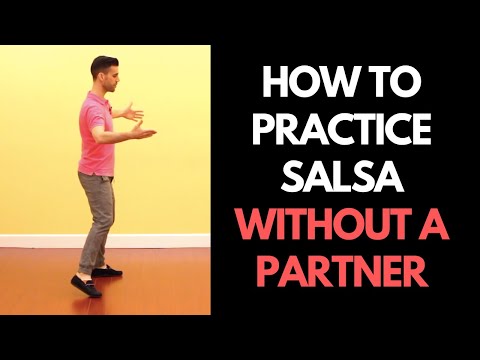 A good frame requires practice and a certain level of physical fitness. This is being worked out, although at first it may seem difficult and unusual.
In the photo, the partner has a gorgeous rigid frame, which is necessary for this movement.
---------------------------------------- ---- -----------------
The third component: BALANCE
Balance - " balance ; the art of keeping the balance of the body or objects during any exercises, tricks ".
Agree that it is much more pleasant and easier to drive a car if it drives clearly on the road, and does not skid or lose control. It's the same in dance.
Until a certain stage in his development, the dancer does not seriously think about the ability to keep balance and cannot adequately assess his level of possession (or lack of possession) of balance. However, this is another important component of lightness. And not only for partners.
If you get carried away and staggered on some movements, if you rely on a partner to stabilize, if you find it difficult to spin, if you cannot stand still in place at any moment of the dance, even on the half-toes of one leg, you have something to work on .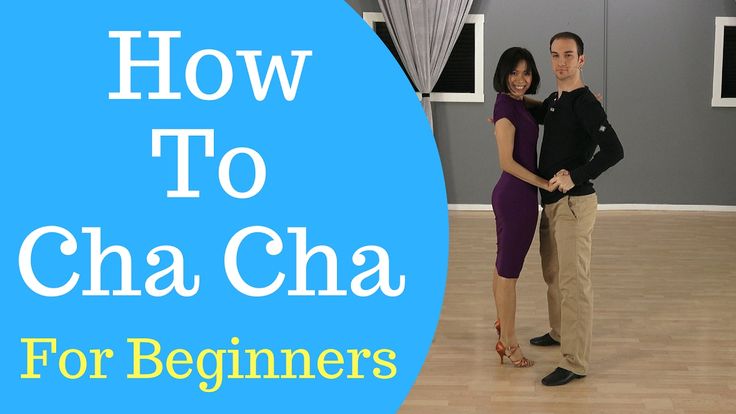 Balance is another big topic that requires a separate detailed coverage, and there is a separate more detailed article on this topic.
Good balance - for the most part it's just very good control of the muscles of your body, the ability to provide them with stability of the body. This is the ability to "pull up" and fix certain muscles.
I would single out 2 main principles on which the entire balance is built:
1. The vertical axis and stretching the body along vectors.
The vertical axis is always present. If you know how to correctly build your body through it, then you can maintain balance even in a difficult position. If not, then it will pass through you at random, and the uneven distribution of the body in relation to the axis will cause a loss of balance.
In the classical sense, the vertical axis runs through the entire body. Its base comes out of the center of gravity, which is exactly under the feet, and the top of the axis comes out through the top of the head.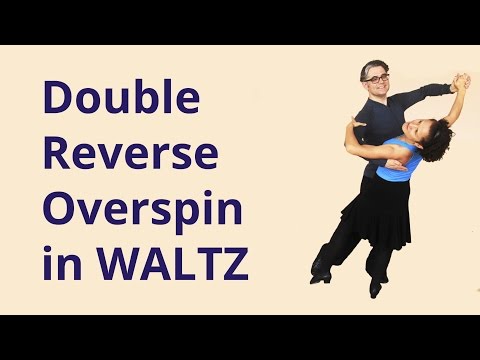 The axis is maintained by pulling the body up, mostly by the muscles of the back and abs (vector up). It really does, and it helps tremendously with zouk. And also a strong pulling of the body up is the basis of all rotations.
But besides this, there are many non-classical positions with body tilts, twists, etc. In these positions, the center of gravity may not be under the foot, and several vectors are used to balance the body. In the photo above, the center of gravity is located in the area of ​​\u200b\u200bthe toes of the supporting foot, the vertical axis passes through the supporting part of the foot and the lower press of the girl. The legs deviate slightly from the axis. She is helped to maintain balance in this position by the second vector, which runs horizontally - in this case along the spine. However, in a social dance you are unlikely to need this)
Zouk has many movements with deflection of the thoracic spine. In all such cases, the vertical axis still runs along the spine, and you support it by pulling up the muscles of the lower back and the abs.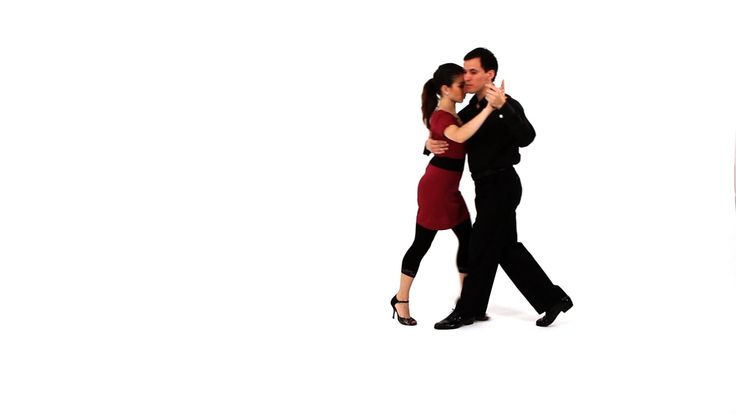 But due to the fact that the upper back leans in any direction, the axis will not come out through the top of the head, but in the area of ​​\u200b\u200bthe shoulder, chest or shoulder blades - depending on which side the slope is made.
2. Joint control
The most stable support is the fixed support. That is why, in order to build a good balance, it is necessary to eliminate excessive mobility in the joints, which in one way or another hold our weight (serve as a support). And the mobility of the joints is regulated by the muscles adjacent to them. The tension of certain muscles allows you to fix the joint.
Well, this is so, for a general understanding. Let's add some specifics.
"Dance is the back". Something like this I have repeatedly heard, and there is truth in this. The spine is a very mobile part of the body. If the back is relaxed, then it will bend in its weakest and most mobile places under the weight of the upper body, head and under the influence of physical movements in the dance (hello, lower back pain).
There will be no balance, or rather it will be purely random from time to time. So that the spine does not bend when it is not necessary and does not destabilize the balance, it must be made as straight and motionless as possible. This is what we get when we stretch our body up. The work of the back muscles and the press allows you to bring the spine into a stable position. The better the tone of your muscles, the more often you make them work, the easier it will be for you to manage the stability of the spine and your balance in general.
The back is very important for the balance and the whole dance. But that's not all, because there are many more mobile joints in our body. And here we can't help but talk about the favorite joints of all zuckers - the hips)) The hip joints can move in all directions, and how much the girls destabilize themselves with them in the pursuit of beauty!
Remember. Butt is the anchor. A retracted buttock effectively limits unwanted mobility in the hip joint.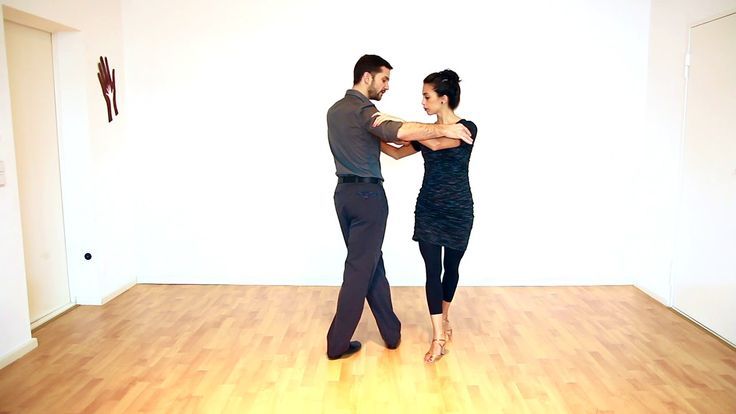 It won't let you take too many steps, it won't let you swing your hip so far that your balance is out of your foot. When you feel that the shifted balance is carrying you around the dance floor, drop the anchor - pull your butt in.
Ass and back. Back and butt. This is the first level in mastering the art of balance.
Next level is the understanding that in addition to the back and priests there are at least knees and feet. Stretched knees are not a requirement of a boring teacher for the sake of beauty, this is, first of all, the same stable support. If you get into some difficult position, then it will be much easier to resist with a knee extended. And weak feet tend to collapse and tuck. And even if the entire upper part of the body is harmoniously built, then a weak foot that has fallen in or out will spoil you. I speak by myself))
What conclusion can be drawn from all this?
Strengthen your body. Learn to control your muscles consciously and safely.
If you only do social dancing, you won't be able to do it enough. To learn how to keep a good balance, build an axis, control your body, you need to load several times more, and social dances do not give such a load.
The best way to get your muscles to work is solo work with your body weight. No supports, partners, simulators. Your body, gender and movements. The more uncomfortable and unusual the position of the body to find balance, the better. For the first time I felt what it means to reach up when we were forced to do all the exercises in the middle of the hall, without a barre at the ballet. It was then that I was surprised to discover that some new muscles in my back were getting tired. The understanding of balance was then divided in my life into "before" and "after".
The photo shows an element from the adagio on modern jazz.
WEIGHTING FACTORS
All weighting factors are associated with the absence of one or another component of lightness.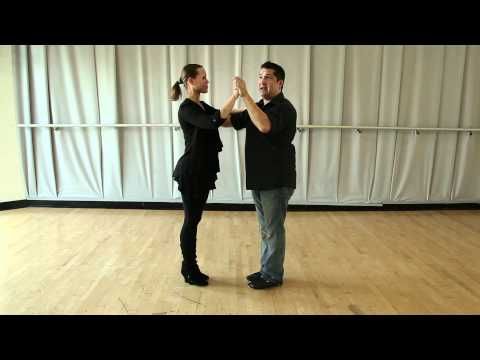 All of them were found in themselves.



Too hard or too soft sinking hands. Dancing with outstretched arms or pulling your arms towards you. - No frame.


Movement guessing - no connection and bad frame.


Steps too large. - Poor balance. Taking big steps, you move relative to the vertical axis: after all, your partner's arm does not stretch along with your steps, and your legs are much further than your head - this is no longer vertical, this is the Leaning Tower of Pisa.


Back leg settling. - Poor balance. In this case, your center of gravity is under the heel or even behind it, and you are pulled back. To balance and move you, the partner has to apply more force. The farther the center of gravity, the more difficult it is to shift it.


Hips going forward of the body or excessive swinging of the hips to the side. - Poor balance. In this case, the center of gravity constantly walks from side to side and goes beyond the foot, you deviate from the axis - see the previous paragraph. There are movements in the dance that start from the hip, but these are one-time stylistic movements, and not a general way of moving. In general, the secret is that when one hip is turned off, the second must be pulled up and fixed very well, then the support will be stable. (thank you jazz modern)


Excessive passion for style. The partner diligently tries to make every dance as beautiful as possible and... ceases to feel her partner. Attention to the partner disappears, because. the beauty of the dance is a priority. - Very bad connection.


Psychological factors: nerves, embarrassment, distrust, narcissism, attempts to assess the reaction of others to themselves in the dance, attempts to impress those sitting nearby, looking for a partner for the next dance "on the spot", looking for teachers at dance floor. - Bad connection. Even if the partner does not understand what your thoughts are about, he feels alienated, and the quality of the dance suffers greatly.


Do you have anything to add? Do you want to complain about partners?) Write, I'm very interested in your comments
This time it took me longer than usual to create an article, and I hope that it was useful to you.
You can follow the announcements of new articles through the VK group: https://vk.com/zoukability
12 life hacks to quickly learn how to dance from Mamita Dance
dances
Author: Pavel Collect
psychologist, salsa and tango teacher
dancing
Author: Pavel Sobiray
psychologist, salsa and tango teacher
At the start, you always want to get a quick result. When it doesn't happen, the hypothesis arises that everything takes time. After a conditionally acceptable time, humility comes to mastering pair dances, which, perhaps, is not given, and I will just do what I learned somehow.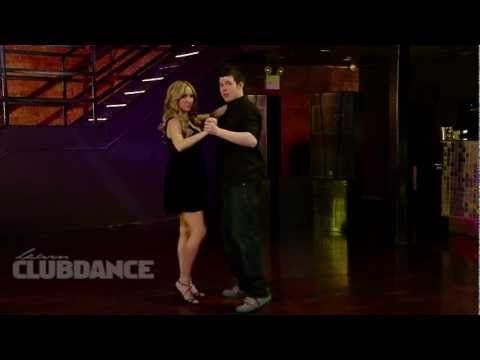 This is the most common story of those who believe that the fact of attending pair dance classes is enough to learn how to dance.
Absolutely not. If you want to really dance well, you have to make an effort outside of the dance class. A good teacher will definitely be needed, but the initiative should be on your side.

1. Listen to music
The most common and accessible advice that is given already in the first lessons. And it definitely works. Music creates a certain atmosphere of the dance and intuitively you want to move to it. It doesn't matter where you listen to music - in the car, on headphones while walking or doing household chores.
An addition that will help you dance better is your active participation in the music. Sing along, dance or simply beat musical accents with any free parts of the body. In the subway, for example, it is enough to tap out bright moments with your fingers, in the car to sing along with sounds, and at home you can jump for pleasure.
2. Watch videos of good dancers

It's complicated, but also obvious. It's more difficult, because without recommendations from more experienced dancers, unfortunately, it's not so easy to find a good quality video on the net (I mean not the resolution quality, but the content itself).
Meaningful viewing of the video is to form an understanding of HOW the dancers make this or that impression on the partner or the viewer. Technology is at the heart of everything. Understanding how the pros do it is a big step forward.
It is important to distinguish a show from a disco dance, a staged number from an improvisation, a stylized dance from an authentic one, etc. Ask for recommendations, and dance teachers will always throw off a couple of videos of worthy landmarks.

Tango Z. Showreel.

Online modern tango courses
Tango nuevo is the most advanced version of tango. We can quickly learn to dance from zero to a steep level.
3. Dance in salsatecas/milongas/discotheques
A very delicate moment when it is worth coming to the first party. From a technical point of view, most students in 1-3 months have a sufficient set of figures and techniques to come and dance calmly. Psychologically, the same moment can be stretched out for an indefinite time. After all, it is imperative to "not lose face", "learn more figures" and be sure what to do in case "there is an unfamiliar movement".
In fact, the partygoers don't really care (except for a small layer of non-professional teachers who want to help inexperienced dancers by treating them as customers in the future). It is important to come and try dancing after a month of classes. You can only with friends or guys from your group. This will be enough to feel the adrenaline and inspiration from the dance.
4. Dance with partners or partners not of your level

The conventional wisdom that you need to practice in groups of your level does not stand up to the test of experience.
Perhaps now your eyes widened in surprise, and you want to meaningfully read the phrase again. Yes, you saw everything correctly: when you dance with a partner of your level, you don't grow anywhere.
It's important to understand that not only does it work one way and you have to dance with cooler dancers, but it works even more effectively the other way. It is no coincidence that teaching pair dances dramatically raises the level of the teacher himself. You have an endless stream of very beginner dancers.
How it works. A more experienced partner needs to be "stretched". It's easy and obvious. With beginners, you need to take more initiative on yourself, see the general pattern of the dance more widely, turn on and insure more, try to be an example and be more careful. The quality of interaction begins to grow significantly. And wonderful partners too.
Dancing with partners of your level doesn't make you grow. Dance with beginners and more advanced dancers
Dominican Bachata Women's Style Online Course

Want to learn how to hypnotize those around you with the most appetizing part of your body? On the course we will tell you all the secrets.
5. Learn to dance for a partner and for a partner
Turks and Argentines are one of the best partners in the world. In Russia, partners are highly valued. Why? The answer is simple. In Argentina and Turkey, it is not questionable for men to ask another man to lead in one piece or another and give feedback on the quality of the lead. For them, it will be a great shame to hear moralizing from a partner, or even more so to be known in the community as an insecure partner.
In Russia, due to the constant, often far-fetched opinion that there are more women in pair dances, partners calmly get up and study their partner's part. Such partners then grow into very cool dancers and teachers. In no case do this at parties, only in class. Here we are talking only about the learning strategy. At parties, be yourself.

6. Do not memorize the links
Always try to look deeper and understand the through principle and idea of ​​movement.
Understanding what and how is done will make it possible to independently generate any sequences and chips.
Human memory is limited and there will always be a moment when something will slip away and your repertoire will be limited by the size of RAM.
In Argentine tango, for example, there are seven levels of movement construction that, when mastered, will allow you to make millions of combinations. And how many dance sequences can you really remember? In rueda, more than 150 figures dance in a rare circle. It's hard to keep more in mind.
7. Develop your body
Many years of experience in teaching couple dance shows that as soon as everyone pairs up in a class, any progress in individual style ends. But it is the individual style that distinguishes everyone at the disco: partners change, and style is always with you.
The body as the main instrument of dance must be very plastic, responsive and emotional. Surprisingly, not all pair dance schools have a general physical warm-up.
It is vital to tune the body and understand how it works.
You can always train extra and concentrate more on the basic steps, as their true value is as body work. The sequence of steps is, in fact, the simplest thing that can be in pair dancing. The quality of individual performance determines the craftsmanship.
8. Try on the images of inspiring dancers

A psychological life hack for those who have already mastered the steps, but still feel that there is not enough brightness and drive. Most are terribly afraid of being someone else's "clone". Here the action is the same as under the influence of hypnosis - the more you resist, the more you plunge into an altered state of consciousness.
With a high degree of probability, you are already dancing like someone else's "clone". A meaningful fitting of someone else's image is that you mentally take the image of the one who inspires you (inspiration is critical in this case) and "put on" yourself.
Then you start dancing and trying to feel in general how it is to be able, for example, to be the best partner or the sexiest partner in a disco. This is much more difficult than it seems. But it works extremely efficiently.
9. Dance to unformatted music

Habitual rhythms keep you in tight limits. Tango salon or speedy timba leave little room for experimentation and fantasy. Pattern dancing is always noticeable and is reserved for beginners.
The truly new is born outside of the usual. Look for places to experiment. If there is no place, organize self-training. The main thing is not to get carried away, because music determines the style. We bring something new to pair dances, rather than trying to change them.

Search, improvise, don't be afraid to go beyond, develop in different directions, be inspired by music atypical for the style
10. Try your hand at basic dance directions dances exist according to their own non-choreographic laws.
This is the deepest delusion, which has turned into a ceiling for the qualitative development of pair dances. After all, all professional dancers, for example, in salsa or bachata, build their ideas on the basic choreographic principles.
Do not think that choreography is applicable only on stage. Any meaningful movement of the body can be choreographic. In general, try classical or modern choreography. Basically, hip-hop can work too.

11. Look for battle sensations

Pair dances return us to an active position of manifestation of our body. As in the days of our ancient ancestors, we impress the members of the opposite sex by how dexterous, hardy, sexy, etc. we are. Modern laws of the jungle in the entourage of large cities.
If you look around the dance floor, it becomes clear that the majority are clearly herbivores (not in the sense of vegetarians, but in relation to those around them).
I am sure that predators are always more interesting in terms of the attractiveness of the image - try to find a counterbalance among herbivores, for example, a cat woman or a lion man.
The conversation is about an internal position, not about aggressiveness. Lability and lack of control are inherent in adolescents, and not in adult self-sufficient people.
Accordingly, even a training or friendly battle gives, on the one hand, practical skills - to make a bright sequence of movements, bring an idea to a climax, show a spectacular trick, on the other hand, develops the psychological basis of the dance - self-confidence, resistance to extraneous attention, self-control and self-control in complex elements.

12. Communicate with professionals
The environment shapes the internal position. Basically, real passionaries of the dance community are ready to openly talk, discuss and support the development of dance in every possible way.