How to make your own dance studio at home
How to Set Up Your At-Home Dance Studio
Disclosure: This article contains affiliate links with Amazon. If you make a purchase from these links, Dance Dispatches will receive a small commission – at no extra cost to you.
If you're an avid dancer and your house has extra space, you could benefit from creating an at-home dance studio. It will be an especially easy project i you already have a home gym or a rec room (recreation room, but I think these are only common in the US). Here are a few practical steps to transform a room, or part of a room, into a functional dance space. Our range of home dance studio ideas covers the basics, technology set ups and useful dance accessories.
Home Dance Studio Basics
These are more or less the essentials for the dance studio in your home. Most dance schools highly invest in this essential equipment because it's the most important.
1. Clear a space.
There's no way around it; you need some free space to dance.
Otherwise, you're destined to accidentally kick, trip over or break some standard household object when you're dancing at home.
Determine where you will have enough room to dance – even if it's just 8' by 8'. Sure, you won't be able to perform large traveling movements; but otherwise, you will be able to move quite freely.
If you're lucky, you'll be able to maintain a permanent studio set up. Otherwise, you may need to prepare your home dance space every time you wish to dance by pushing your furniture to the room's peripheries, etc.
2.
Lay your home dance studio flooring
.
Yes, you can dance on any floor, but it's not easy to spin on carpet – and a concrete floor will be especially hard on your joints. The breakdancers' solution was to practice on sheets of cardboard, but if you've got a budget for your dance studio flooring, wouldn't you rather have wood floors? You can follow this DIY article from the Swungover blog (about swing dancing), which details how to make a wooden practice dance floor for your home.
You need a little know-how to assemble the aforementioned flooring. However, if you're willing to forego wood, you can find interlocking tiles to create your dance floor. Models vary, but you just snap them into place, then fix the sloped border pieces around the edges. For instance, Soft Floor sells kits that cover 1 square meter, 1.8 square meters and 3 square meters.
If you want to upgrade to a professional grade studio, you'll want a sprung floor. This type of floor helps to protect the joints during jumps and other high impact moves. The renowned dance flooring brand, Harlequin Floors, sells home studio kits with Harlequin Liberty sprung floor panels covered with either Harlequin Cascade or Harlequin Reversible vinyl. (Vinyl flooring, sometimes referred to as marley, is less slippery than polished wood and can often be found in ballet studios and covering professional stages.)
Once you finish your home dance floor, you still have a few more home dance studio flooring options.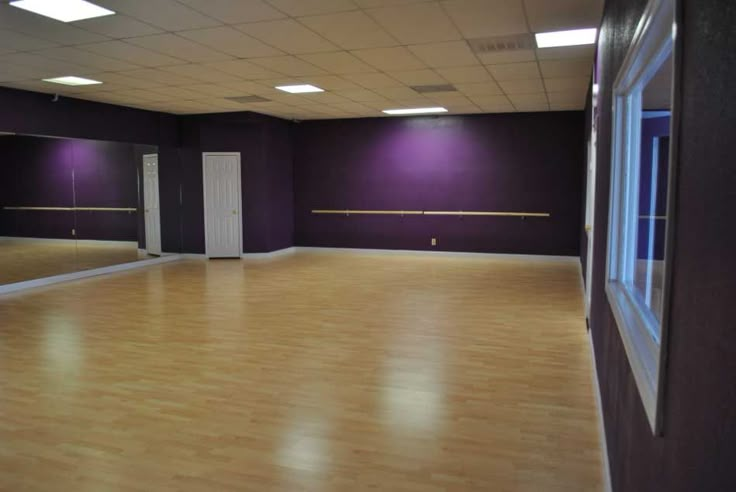 Other alternatives include purchasing a tap dance pad to protect your new dance floor – and purchasing an inflatable tumble track or acropad to safely practice acrobatic dance tricks.
3. Hang a dance mirror on the wall.
As Nelly's Hot in Here single alludes, you need to dance in front of a mirror to be "checkin' your reflection"– and it's even important when you're not just dancing in the mirror while you're on the phone. Mirrors offer useful visual cues for dance learners. When you glance in the dance mirror, you may notice that you haven't completely straightened your leg or that your arm positions are slightly off. This feedback can help you to improve your dance technique.
You can either mount multiple floor-to-ceiling dance studio mirrors on the wall to reflect your every movement – or install a single, large dance mirror panel. Specific dance mirrors aren't necessary, either; you can get a skinny full-length mirror to to the job.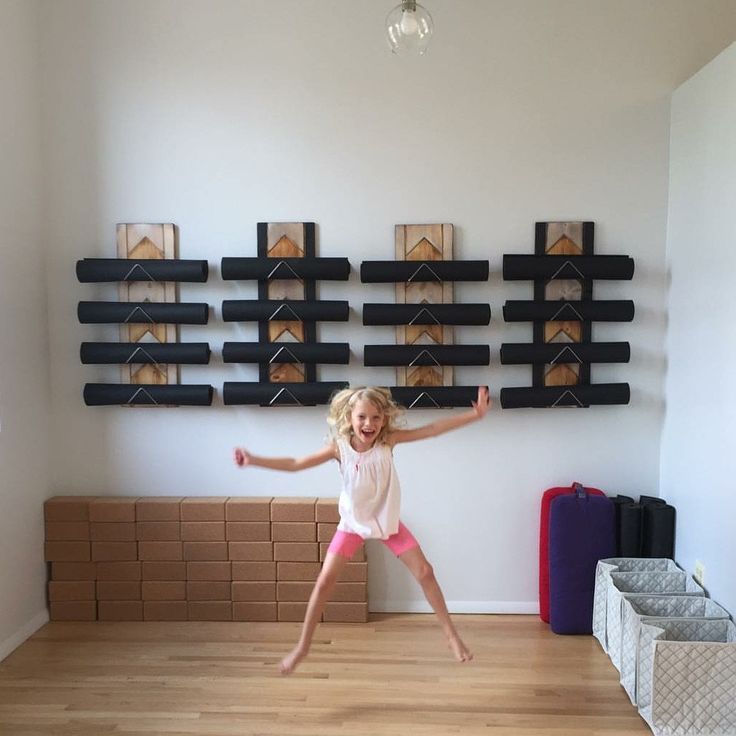 Depending on your home dance studio arrangement, you can even get this over-the-door mirror, which hangs from the top of a door – or opt for a portable standing mirror. And if you want an artsy look, you can create a mirror wall with these sticky reflective mirror-like decals.
4.
Raise the barre.
When you're warming up with your own barre class – or a free online ballet barre video, you can use the back of a chair for support. It's okay, but not ideal. A longer ballet barre would give you more room to stretch and could be shared with multiple dancers.
To set the barre, affix either a single barre or a double barre to the wall. (Pun intended.) Otherwise, select a transportable barre, which allows dancers to stand on either side of the barre and practice at the same time. You can either pick a barre with adjustable height – or choose a barre with two rungs at different heights.
You'll enjoy trying these free online ballet barre classes even more when you dance with a real barre.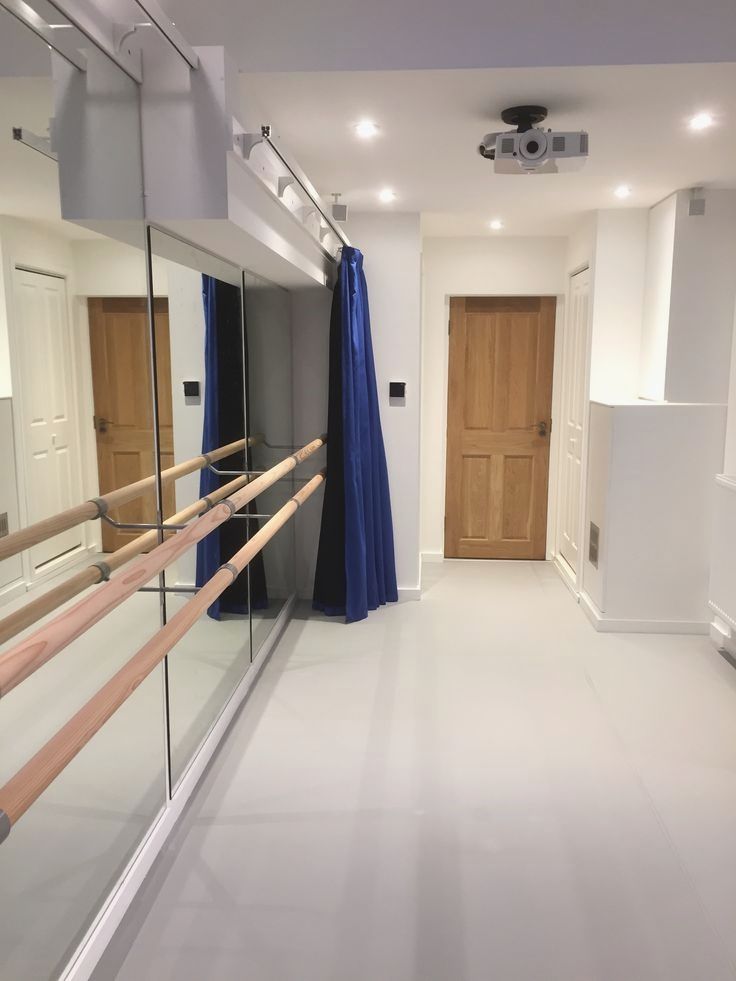 Tech Set Up for Home Dance Studios
If you want to play music on a quality sound system, follow along with an online dance class or record a video of you nailing a dance challenge (inspired by Covid-19), you'll need to arrange your dance studio at home appropriately. This tech may not be necessary, but it can definitely enhance your dance space.
5. It may be time for a telly.
A television in a dance studio could be counterproductive, but only if you let it lull you into a movie marathon instead of a dance session. However, if you mount a flatscreen television to the wall in your home dance space, you can stream online dance classes and follow along without craning your neck to watch them on your phone or laptop. You can also cast YouTube dance tutorials to your smart TV, in addition to online dance fitness workouts (like DanceBody).
6.
Listen, you want a good sound system.
It's your space, your music when you're at home in your dance studio.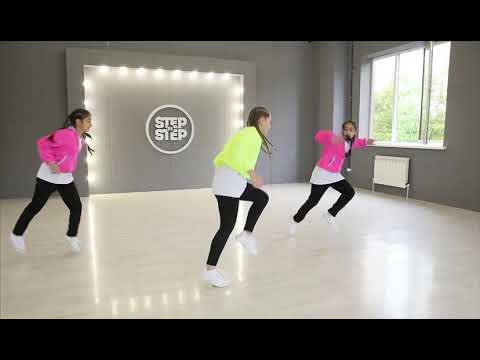 You don't need to pop in wireless earbuds, like you would at a communal gym space. Gone is the heyday of boomboxes that blasted cassette tapes and CDs.Unless you're feeling nostalgic, you can use a small portable speaker to amplify songs from your phone. Apple fans will naturally gravitate towards the iHome, while others may be tempted by JBL's wireless speaker. If you want to go full out, shop for a surround sound speaker set, which will give you a more intense, immersive experience.
7.
Get camera friendly gadgets.
Give your family and friends a break. With certain tools, you no longer need them to film all of your dance videos. You can simply prop your laptop or tablet on a small table to capture your sweet moves. I recently did this for the #danceitoutchallenge; however, I was disappointed with the video quality in the slightly low light.
You may want to record on your phone, instead. To do this, get a mini version of a tripod, called a GorillaPod which can stand on tables and wrap around other objects for optimum height placement.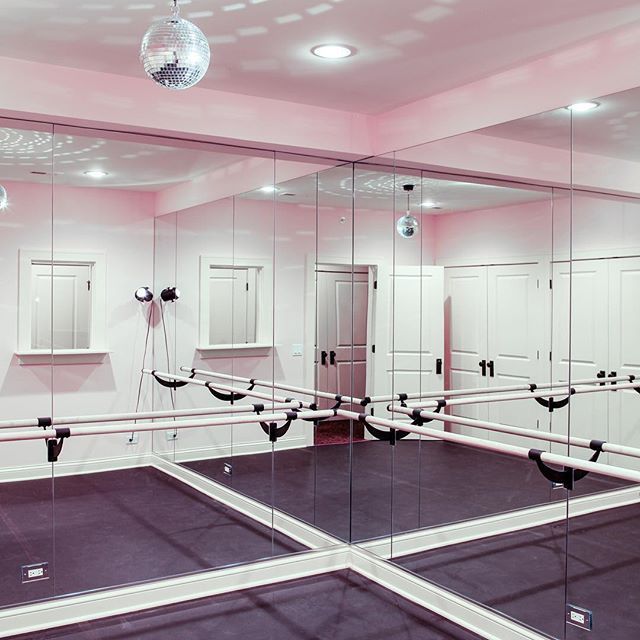 Or purchase a large standing tripod to mount your digital camera. (But do make sure your camera has a tripod mount.) While these devices will keep your recording device static, you'll want this nifty Pivo device for automatic motion tracking. It's pretty cool.
Photo credit: Jun Pinzon/ Scopio
Dance Studio Extras
These small accessories aren't necessary for dancing, but if you have the space, this is a good place to put them.
8.
Collect your dance equipment for home here.
A home studio space is a great place for your dance training accessories. Sure, a foot stretcher to enhance your arches may not be your thing – but there are a couple of other dance accessories to improve your technique and physique. Instead of stretching your feet, you can use a pulley-based leg stretcher to perfect your arabesque. To better your turns, you can either try a turn board or a turn disc. They help you become accustomed the sensation of turning multiple revolutions.
You don't need to be in relevé on the turn board, but you will improve your balance in relevé on a small turn disc.
9.
Bring in your home gym kit, too
.
Your open studio space can function equally well for cross-training. While you might not have room for large pieces of exercise equipment, like cross trainers, treadmills, exercise bikes and rowing machines, you can probably squeeze in a weightlifting bench, small hand weights and a set of kettlebells. Resistance bands, gliders, ab wheels and TRX-type suspension trainers can come in handy, too.
A yoga mat is good for stretching, even if you don't practice yoga, because it's soft and keeps your warm body from cooling off too quickly on the floor. You would also enjoy a foam roller, massage stick, and/or massage balls to release the muscles after intense dance sessions.
10.
Add your dance decor.
Last, but not least, you can decorate your studio with inspirational dance posters or your own gorgeous dance photos.
You can proudly display your trophies and hang your old pointe shoes or ghillies. (What else are you going to do with old, worn out dance shoes?) You won't want to overcrowd your special dance space, but it's nice to add a few personal touches. For a bit of flash, you can even add some fun disco dance lighting.
Where are you going to place your dance studio? And what are you most excited to add to your dance studio at home? We look forward to hearing about your home dance project in the comments below!
How To Build A Dance Studio At Home
Is it your dream to be able to wake up, brush your teeth, and go dance in your own private studio?
To be able to choreograph or take STEEZY Studio classes in the comfort of your own home?
Well, with a bit of sweat and money, you can totally build a dance studio at home! Here's a step-by-step guide on how to do it.
When you're choosing an area in your house to build a studio, pick somewhere that's further away from bedrooms.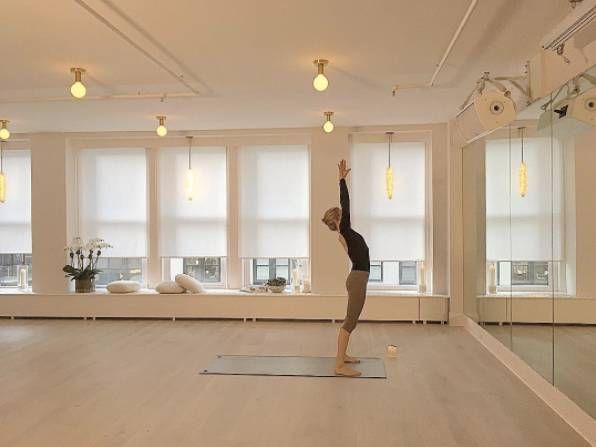 You don't wanna disrupt your parents or roommates when they're trying to sleep!
It's also best to keep it on the first floor so you don't have to worry about how much noise your feet are making.
Even if you feel like you don't have lots of options, you really don't need a ton of space to make it work.
I've seen dancers use a corner in their garage, a hallway, bathroom, and even laundry rooms as their at-home dance studios.
Once you have your space figured out, you can...
2. Install mirrors
There are lots of different ways you can do this. I personally got 2 mirrored closet doors off of Craigslist for $50 total.
All I did was search "sliding closet mirror," and found this family that was trying to get rid of them because they were remodeling their house.
You can find them at home improvement stores, too:
These are nice because you can move them around, but a bit less secure if you're just leaning them against your wall.
You can also use vanity mirrors to build your own dance studio.
Piece them together on your wall depending on how much space you have and how big you want your mirror to be.
A super economical version of this is to get these sticky wall mirrors
and piece them together.
Downside is, you will able to see lines in between them, and they might be difficult to remove from your walls.
If you're renting a place and don't wanna risk peeling off the paint, then you can also get a huge cardboard box and stick it onto that and lean it against a wall.
WalMart has these 36" x 60" "Activity Mirrors" for less than $250 that you can install relatively easily.
MiraSafe mirrors can be quite pricey, but they're amazing for makeshift dance studios.
If you're the only person using your at-home dance studio, then one of them will be enough.
Check out this article for a step-by-step DIY guide to build your dance studio at home using MiraSafe.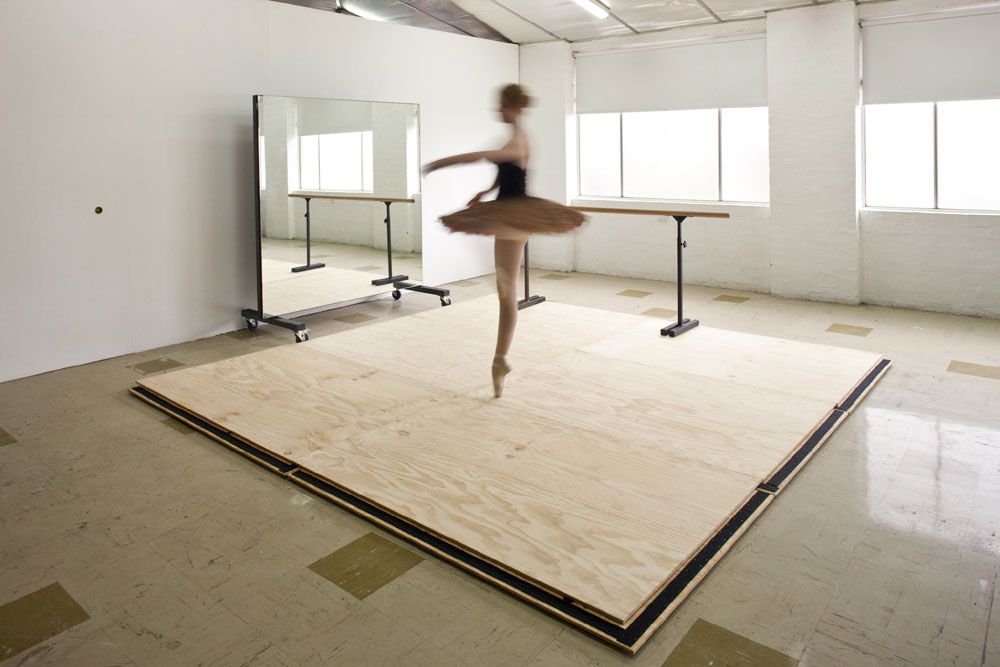 This Fab Glass and Mirror kit is another investment that'd be worth it if you're building your own dance studio for the long haul.
STEEZY actually uses Glassless Mirrors at our studio / office. They're also pricey, but an option if you have a lot of space and want to be able to move them around.
3. Install floors
This isn't absolutely necessary, but if you don't like dancing on carpet or cement (in your garage), consider getting some wood or laminate floors for your dance studio at home.
There are some portable ones that you can lay down anywhere, like mats.
As well as interlocking ones you can piece together according to how much space you have.
Getting laminate flooring by square foot from a home improvement store is another option.
Dancing on wood is better for your knees and joints than dancing on cement is.
It can also give you a better idea for how your dancing will feel and look when you do it on other wood floors (at a studio, on stage…)
4.
Speakers and sound systems
It's probably not necessary to deck out your dance studio at home with surround-sound system.
A nice speaker does the job just fine, and you can move it around for different occasions. We use this one at STEEZY:
This one's nice too:
If you're on a budget, just use your iHome or Echo or whatever speaker you have.
And if your at-home dance studio is just for you, you can also get away with just using headphones.
Dancers are lucky – we don't need a bunch of expensive equipment to be able to do what we love!
With mirrors, a floor, and some music, our at-home dance studio is complete.
Whether you live too far from a real dance studio, or just want extra dance practice on top of taking classes...
Building your own dance studio at home will give you the freedom to dance comfortably, whenever you want!
Use it to choreograph, freestyle, and of course – take classes on STEEZY Studio.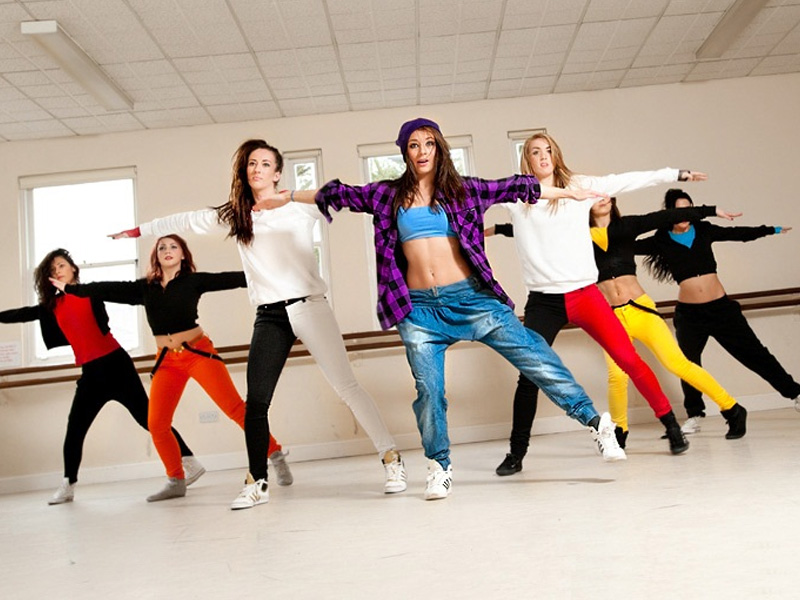 Check these posts out next:
Famous American Dance Studios You Should Know!
5 Famous American Ballet Schools You Should Know
where to start and how to name a dance school
Opening a dance school
Dancing is an inexpressible pleasure, a toned figure, excellent mood and positive energy that fills a person. Today, both children and adults are enrolled in school and are engaged in modern and classical dances with experienced teachers.
Salsa, Latina, hip-hop, and classical music are considered the most popular among the many directions. Therefore, today many experienced teachers are thinking about how to open a dance school. It is not difficult to build your own business, but is it possible to speak with confidence about its prospects?
Contents
How to open your own dance school quickly: what it takes
How to open a profitable dance school: finding teachers
What do you call the boat. ..
Advertising company: how to open your own dance school
Dancing for children
Business is business
How to quickly open your own dance school: what it takes
Opening a dance school is essentially no different from organizing any other business. It also requires calculations and investments. You need a good team and a development plan. First you need to answer the question: how much will your services be in demand in the place where you plan to start your business. If there are already dance schools or dance groups in your city, it is worth considering how exactly your school will differ from the rest. You must formulate a competitive offer in order to attract customers.
If you are looking for a detailed plan on how to open a dance school, we recommend that you take the advice of experts:
The first step is to decide on the style of dancing. To do this, we take into account not only personal interests, but also the needs of potential customers. You should start monitoring the service market before you open your own dance school. After that, you will be able to determine the circle of your students. Classical dances, salsa are suitable for people of all ages, so there will always be many customers. Such youth trends as hip-hop, breakdance, go-go will attract children and teenagers.
Selecting a suitable room. Not every businessman who is interested in how to open a dance school is ready to shell out a whole capital for the purchase of his own separate premises. Therefore, at first you will need to rent a dance hall inexpensively until you earn a serious reputation and gain regular customers. Today, the rental market has a huge selection of spacious, bright rooms with all the amenities for a comfortable workout. High-quality flooring, air conditioning, full-wall mirrors - look for a suitable option in advance before opening a dance school. A convenient place in a residential area should be located near transport stops.
If you are renting space in a residential building, it would be a good idea to get the approval of the tenants. Neighborhood with loud music, constant vibration, not everyone will like it. And, even if such approval is obtained, you still have to ensure good soundproofing of the room. This may require additional funds.
Advertising company: how to open your own dance school ↑
To get started, create your own website where potential clients can get all the information they need about the school, schedule, coaching staff, and tuition fees. This is how photos and videos with illustrative examples should be - this will help to attract and interest students. Advertising through social networks works effectively. Take advantage of the media, organize a leaflet distribution on the street, and your dance business will be an incredible success.
How to Start a Profitable Dance School: Finding Teachers ↑
If you want your dance business to flourish, you should look for experienced trainers who have won prizes at prestigious festivals and competitions, and also have a good reputation.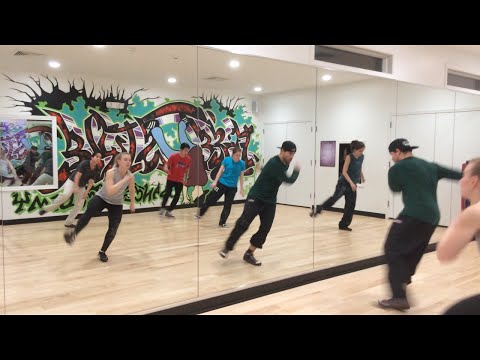 Before you open your own dance school, you need to study the information on thematic sites. The rating of professional dancers and coaches will help you make the right choice. After all, the success of your project will depend on the charisma and skill of the teachers.
By the way, many professional choreographers teach at universities in theater and dance. Offer them the opportunity to work with you on a shared schedule. After all, most of those "stars" of the dance floor that you intend to contact, focusing on reviews and forums, are their former students and they got into the dance show business also thanks to them.
What do you call the boat... ↑
The name plays an important role in creating the image of a dance school. If you don't know what to call a dance school yet, it's okay. There is no need for haste in this matter. Many leaders choose thematic names, one way or another connected with dances, and there are many who want to give their own name to their own dance school.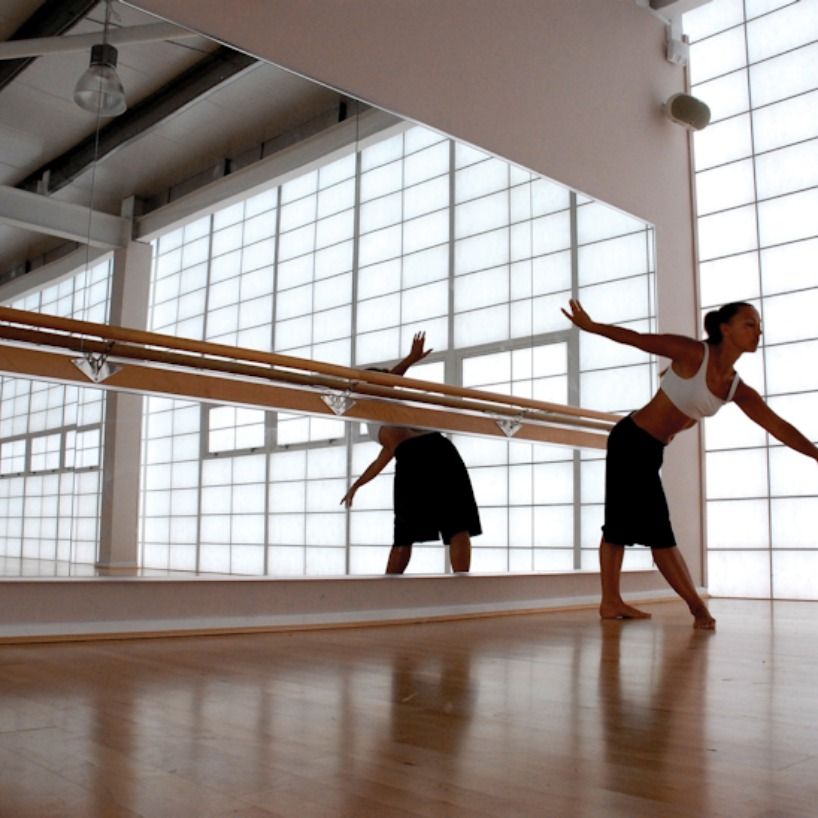 You can follow their lead, or choose your original name. The main rule is that the name of your offspring should be euphonious, bright, memorable and "dancing".
Dancing for children ↑
Recently, more and more parents pay attention to the physical and aesthetic development of their children. Art and music schools do not know the lack of students. As for dance schools, they still do not have the status of institutions of additional education. After graduating from an art or music school according to a program that has a clear course and deadlines, you can continue your studies at another level. In dancing, however, such results have not yet been achieved. The exception is ballet schools, whose teams subsequently work in theaters.
Working with children has its own peculiarities and limitations. This applies to the arrangement of the premises, and the distribution of classes, and the actual educational program. Therefore, if you are wondering how to open a dance school for children, first read all the requirements.
Supervisory organizations always have an increased interest in children's institutions, and therefore you will have to resolve all issues, even those that at first glance seem insignificant. For example, the arrangement of a fire exit or the condition of common rooms.
Business is business ↑
No matter how creative you are, when it comes to the prosperity of your own school, which should at least pay back the money invested in it, this is entirely your concern. If you feel that you are not coping with the tasks of the manager, hire a specialist to solve economic issues. So you can practice the art of dancing without being distracted by trifles like maintenance or purchasing consumables.
By the way, if you plan to expand the school with additional branches, you will also have to worry about recruiting staff for each of them. And the position of the manager should not be the last in the list of the most necessary. This person may not understand the styles and directions of dance at all, but he must be a good business executive and a reliable worker.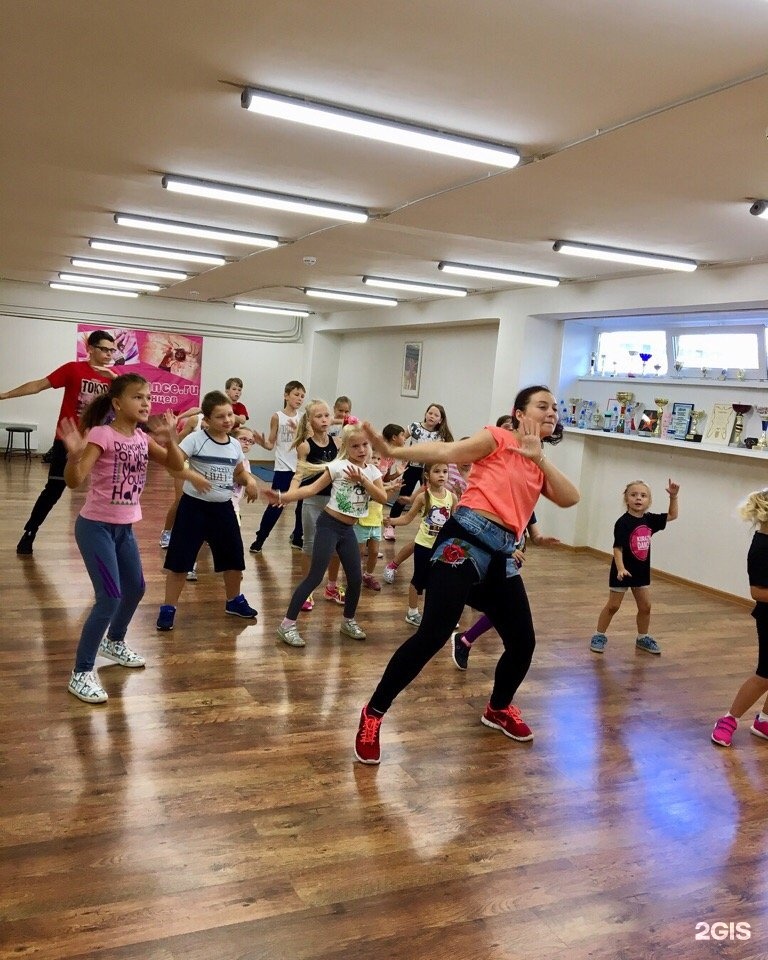 The same applies to the financial side of the issue. Relations with the tax office, reports and declarations, budgeting and other material issues are also best left to a professional. Otherwise, your theoretically profitable business can easily become a financial burden.
How to set up a home recording studio
May 8, 2017How to choose Music
To write music of acceptable quality, it is not necessary to rent a professional studio. Lifehacker has figured out the basics of sound recording and will help you create hits without leaving the room.
Share
0
What kind of computer do you need to make music?
It is believed that any computer released after 2001 will be suitable for creating music. This opinion is partially justified: all modern PCs can handle multi-channel recording. But there are some nuances.
First, you need to determine the dimensions of the device.
If you're looking to use your computer for live performances, or if you're planning on making music outside of your room, then a laptop might be the better choice for you. If you don't have such prospects, we advise you to opt for a desktop computer with a large monitor.
Imagine your browser with a couple dozen tabs that you need to quickly switch between. Uncomfortable? With music software it will be even more inconvenient. The interface of the programs for sound recording and processing includes a bunch of buttons and knobs, and the plug-in windows are superimposed on each other.
Something like this sometimes looks like an image on the sound engineer's monitor. musicradar.com
The choice of operating system is also important. Decent software is everywhere, but not all programs are cross-platform. So, if you like the Logic Pro X sequencer, then you should choose a computer running macOS.
Pay attention to the computer's RAM. Experts recommend a volume of at least 8 GB.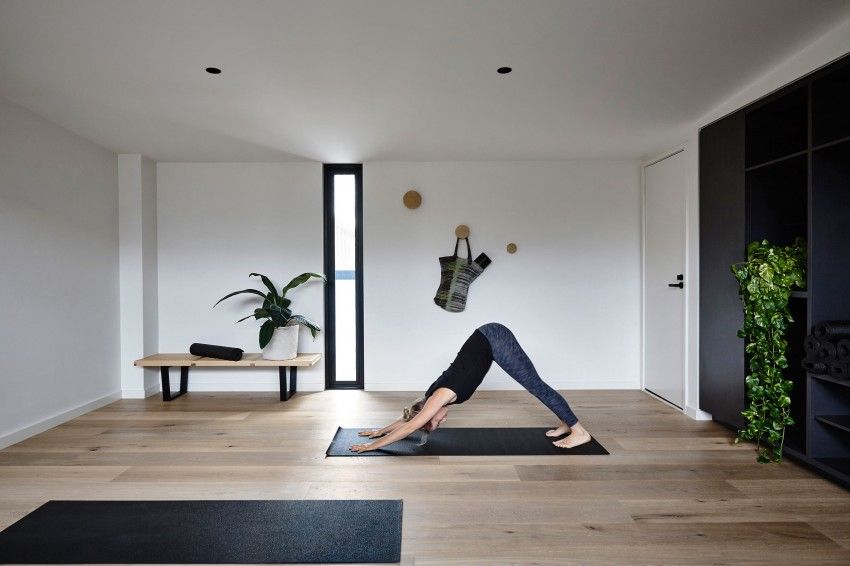 However, even here it is necessary to proceed from the needs of a particular user. Also, installing software on an SSD drive will help speed up the performance.
How to choose a sound card?
The expediency of buying a new sound card instead of the built-in one is beyond doubt if you want to make music seriously. The characteristics of built-in audio cards are usually enough for games and movies, but for comfortable work with sound, you need a special device.
Pay attention to the number of input channels of the sound card. The number of instruments that you can connect at the same time will depend on it. As a rule, 2-4 inputs are enough for home recording, so we will not consider the segment of expensive devices for multi-channel recording.
Also an important factor when buying is the presence of phantom power on board the audio card. Additional power for the connected device is required if you are using a condenser microphone.
Lexicon Alpha
djshop.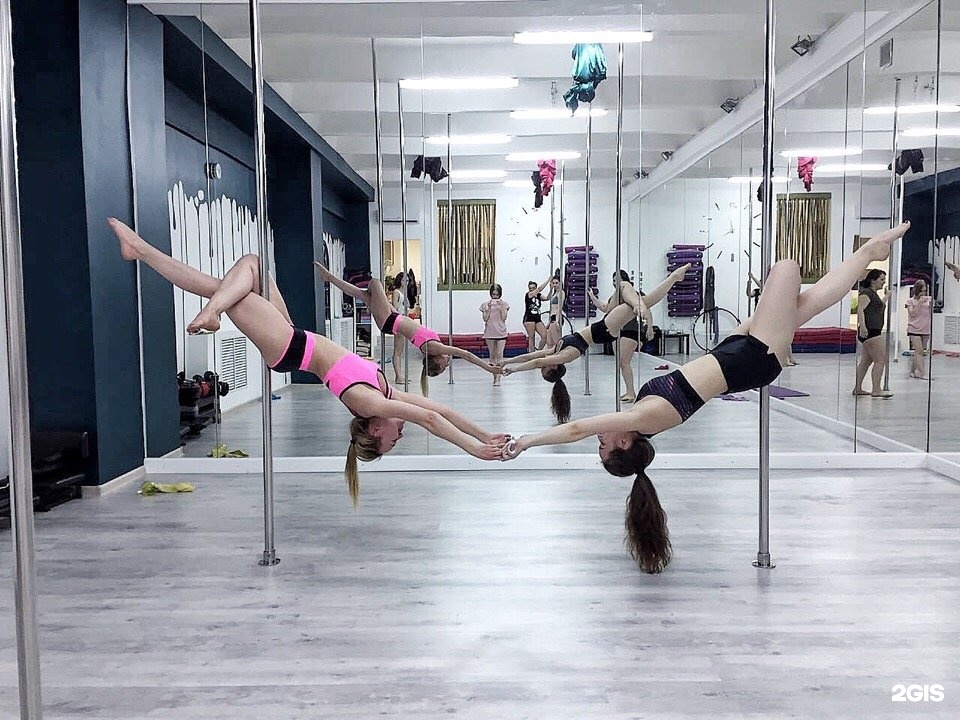 by
USB-audio card with instrument and two line inputs, as well as an XLR connector. There is a control for mixing the signal from the computer to the sound of the connected instruments. There are also significant drawbacks: there is no phantom power and a separate headphone volume control.
Go to manufacturer's website →
Focusrite Scarlett 2i2
focusrite.com
Inexpensive sound card with a nice design, mic preamps, phantom power and direct audio monitoring that eliminates latency.
Go to the manufacturer's website →
Roland Tri-Capture
rolandmusic.ru
Sound card from Roland with three inputs and phantom power on board.
Go to the manufacturer's website →
PreSonus AudioBox 22VSL
ek.ua
This sound card boasts minimal latency and excellent performance both with live sound and via MIDI. It has two inputs with phantom power.
Go to the manufacturer's website →
These audio cards are good for getting started with sound and getting to know the basics of mixing.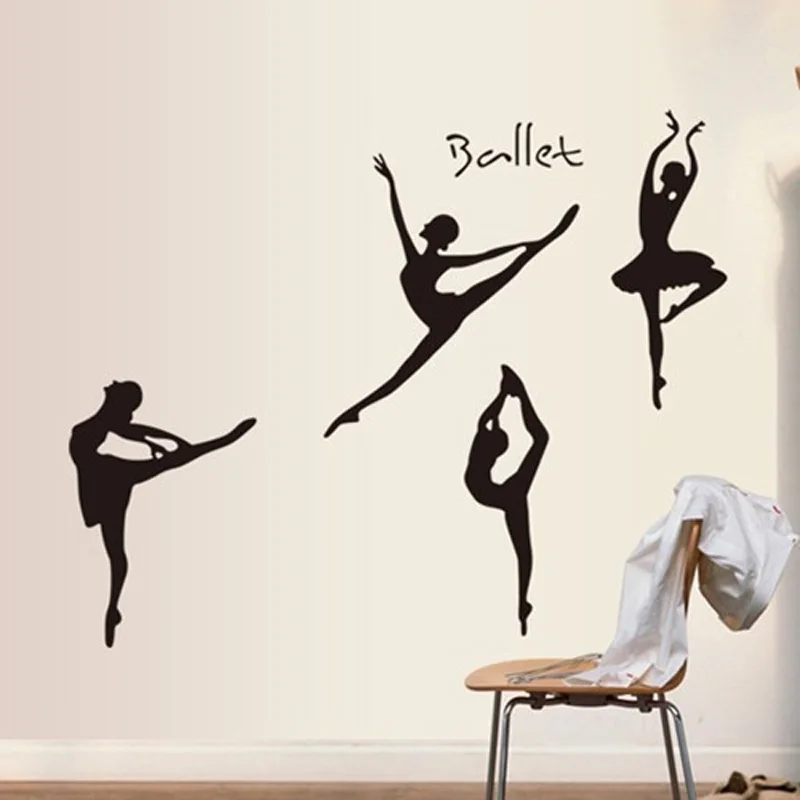 And the choice of a professional card in higher price segments is a question that can be devoted to more than one article.
What kind of speakers do I need for mixing music?
The preferences of music lovers when choosing home acoustics can be very different. The choice of studio monitors is also purely individual, but in this case it is determined by the musical styles in which you plan to create.
Remember that monitors for mixing music are not necessarily acoustics for listening to it. The main criterion when choosing studio speakers is their objectivity. High detail of the entire frequency range will help to hear inaccuracies in the mix, which can be smoothed out by speakers with various enhancers.
The sound we hear is not only the speakers, but also the space in which we are. If you do not plan to pay attention to the acoustic properties of the room, then buying monitors for thousands of dollars is not practical.
And don't rush to throw away the old Geniuses.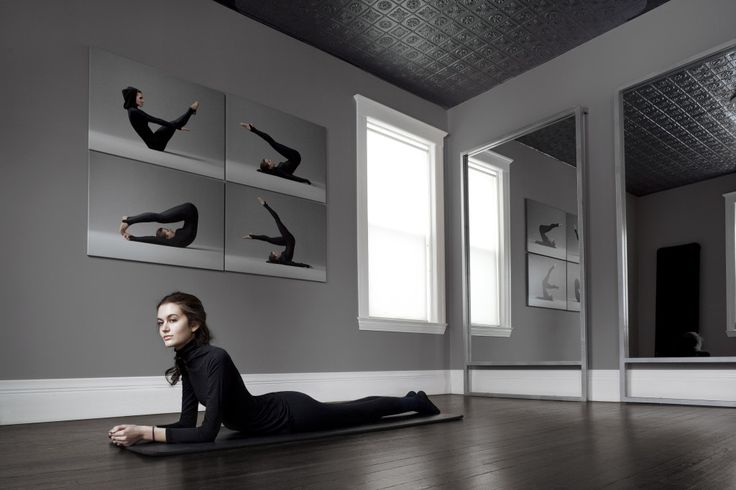 You can invest a lot in buying acoustics, but most listeners are content with anything: built-in laptop speakers, inexpensive vacuum headphones, and even a speaker in a smartphone. You need to achieve good sound even on frankly bad media, so use the full range of available devices of different classes for testing.
Mackie CR4
mackie.com
Budget option for those on a tight budget.
Go to the manufacturer's website →
Pioneer S-DJ50X
pioneer-online.ru
Inexpensive monitors with a nice design.
Go to the manufacturer's website →
KRK Rokit 5 G3
decks.co.uk
Quality studio monitors with deep bass.
Go to the manufacturer's website →
Please note that monitors of acceptable quality are usually not sold as a set, but one at a time.
And the headphones?
When purchasing headphones, be sure to try them on. Mixing is a painstaking process that requires many hours of work, so convenience plays a key role here.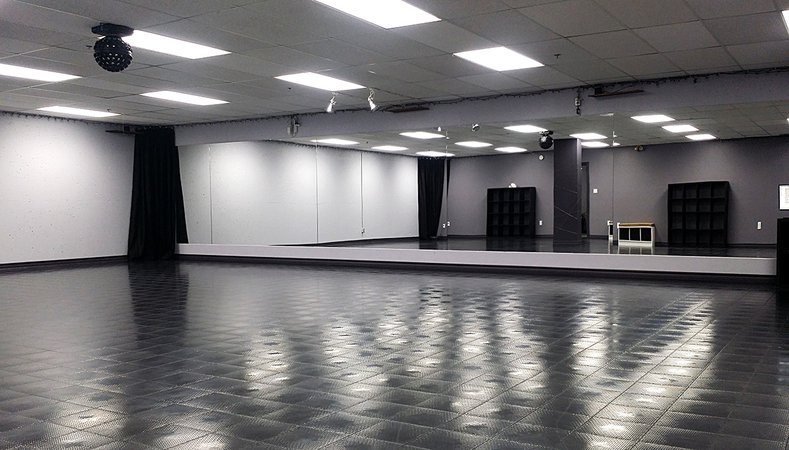 Make a list of the headphones you like and compare their frequency response (this information can be found on the Internet): the sound should be as smooth as possible at the involved frequencies.
Grado SR60i
mycroft.su
Inexpensive open headphones with a neutral sound.
Go to the manufacturer's website →
Beyerdynamic DT 770 Pro 80 Ohm
musik-produktiv.ru
Closed headphones with velor ear cushions. They have a nice design and balanced sound with accentuated high frequencies.
Go to the manufacturer's website →
Sennheiser HD 600
amazon.com
Open-back headphones with a pleasant design and natural neutral sound.
Go to the manufacturer's website →
What is a DAW program and why is it needed?
DAW (English digital audio workstation) - digital audio workstation. It sounds complicated, but it's actually much simpler. DAW is a software environment in which your music is recorded and edited.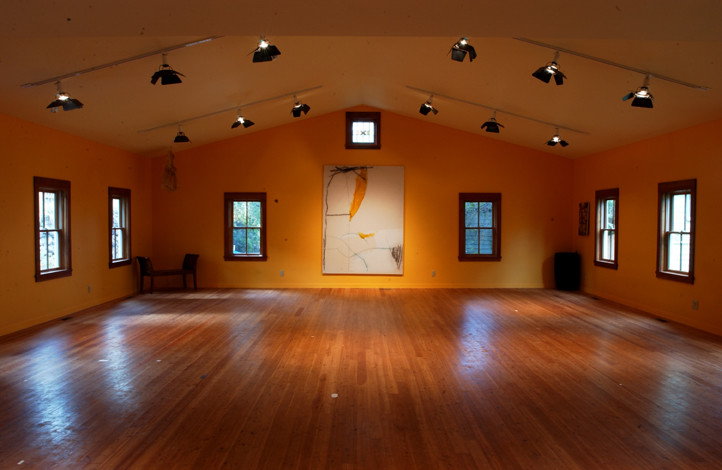 FL Studio, Cubase, Logic Pro X, Pro Tools, Reaper, Ableton Live, Nuendo are the most famous representatives of a number of DAW programs, also called sequencers. It is worth noting that the choice of a software environment is as individual as the choice of suitable headphones. In any of the listed sequencers, you can create music of acceptable quality, and here everyone should proceed from their own preferences. Download free demos, try it out and choose the DAW software that's right for you.
Image-Line FL Studio
Image-Line FL Studio 12. image-line.com
Intuitive sequencer software. Great for creating and processing parts of virtual instruments, but the live recording function in FL Studio is not very conveniently implemented.
Go to Image-Line FL Studio official website →
Ableton Live
Ableton Live 9.2.2. ruprograms.com
Ableton was created as a program for live performances, but has become one of the most popular sequencers with intuitive controls, flexible settings and acceptable quality of built-in processing tools.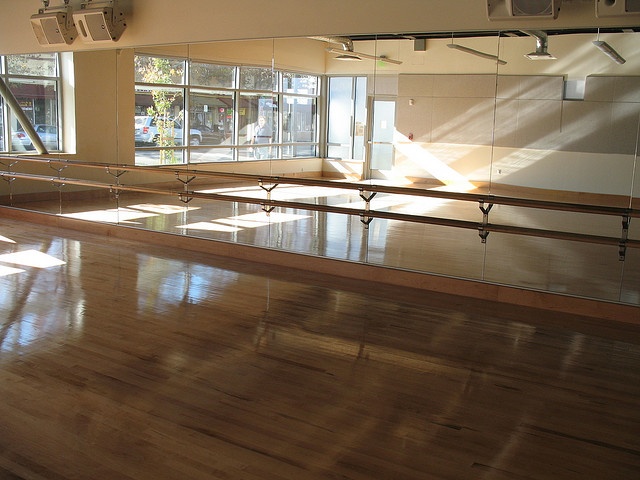 Go to the official Ableton Live website →
Logic Pro X
Logic Pro X. macworld.com
Switching to Logic is a natural evolutionary step for advanced GarageBand users. It has cool software synthesizers and effects in the basic configuration. Understanding Logic Pro X is somewhat more difficult than Ableton, but avid users assure that it's worth it.
Go to Logic Pro X official website →
Keyboard and mouse are not comfortable input devices when it comes to music creation software. Of course, no one forbids typing notes and prescribing automation of effects using the mouse, but this is not very convenient. MIDI controllers will help create effective communication between the musician and the computer.
Samson Graphite M32
samsontech.com
Simple 32-key MIDI keyboard.
Go to manufacturer's website →
AKAI MPK Mini
akaipro.com
Two-octave MIDI synthesizer with assignable knobs and programmable pads. Cope with the role of a simple keyboard and drum machine, simplify the settings for automating effects.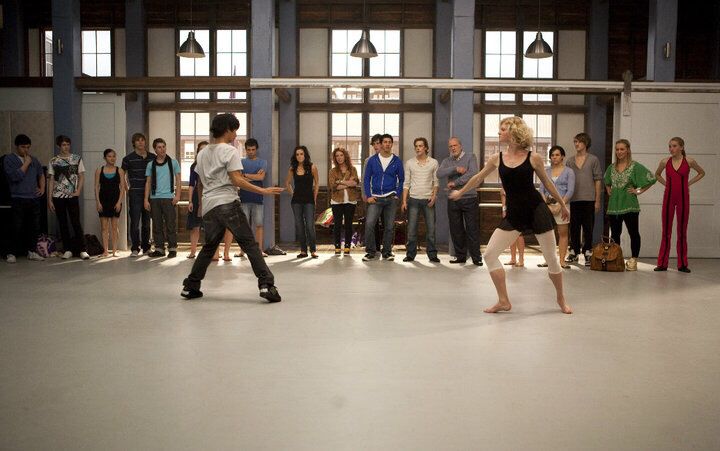 Go to the manufacturer's website →
M-AUDIO Keystation 61 II
m-audio.com
Five-octave MIDI keyboard for those who do not like stripped down versions of keyboards.
Go to the manufacturer's website →
MIDI to USB cable
ru.aliexpress.com
You may already have a budget self-playing synthesizer. Many of these inexpensive Casios have a 5-pin MIDI interface. To connect the synthesizer to a computer, an inexpensive cable from AliExpress is suitable.
Buy MIDI to USB cable on AliExpress →
How to use VST and VSTi plug-ins?
Our DAW software is just a shell. To make it sound, you will need to install virtual musical instruments called VSTi. Modern VSTi plug-ins are able to repeat the sound of both synthetic and live instruments with a sufficient degree of realism. There are thousands of plugins, but we will focus on the most popular ones.
Native Instruments Massive
Oversized synthesizer with hundreds of presets on board. Especially loved by musicians working in electronic dance genres.
Go to the Native Instruments Massive website →
LennarDigital Sylenth2
A synthesizer that doesn't look fancy, but has won the love of users for a sound that can sometimes be confused with the sound of real analog synthesizers.
Go to LennarDigital Sylenth2 website →
XLN Audio Addictive Drums 2
One of the best virtual live drum emulators. Also available are presets of popular drum machines.
Go to the XLN Audio Addictive Drums 2 website →
To process both virtual and live instruments, we need additionally installed effects - VST plugins.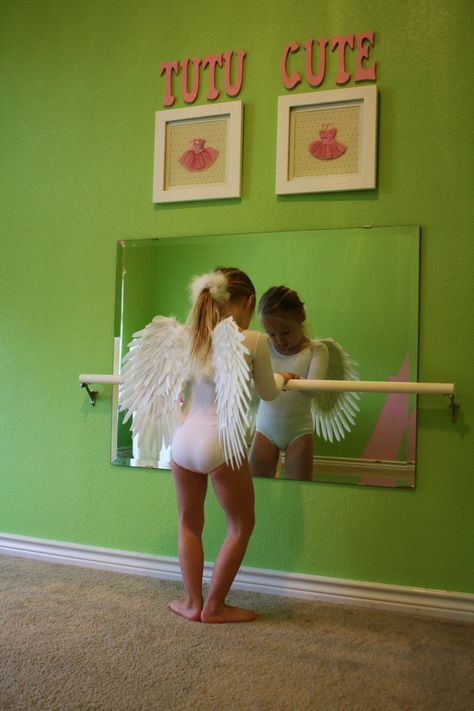 Their choice is no less wide, but we will give only a few of them as an example.
Antares Auto-Tune EFX 3
Plug-in for those whose love of singing is incommensurably higher than the ability to hit the notes. Auto-Tune helps to clean up bad notes in a track by stretching them out to the nearest good ones.
Go to Antares Auto-Tune EFX 3 website →
Native Instruments Guitar Rig 5
A must-have plugin for any guitarist. Using Guitar Rig, you can emulate not only guitar overdrive, but also various modulation effects or entire cabinets.
Go to the Native Instruments Guitar Rig 5 website →
iZotope Ozone 7