How to look like a dancer
5 Simple Steps To A Dancer Body — The CORIO Method
The dancer-body. It's always been the envy of women around the globe, after all, who wouldn't love to be able to get toned and fit while doing something that's so much fun?
In this post, ex-professional dancer, personal trainer and CORIO creator Elle Kealy is sharing exactly how to get that dance-inspired look, which is something that many of our private training clients have come to us to ask for.
Before we begin though, Elle notes, "Dancer bodies come in ALL shapes and sizes. You might not see them on TV, or on stage, or in magazines all the time, because truthfully, auditions favour those of a certain height, or size, or shape, so in some sense it's a myth that if you dance, you'll end up looking like a prima-ballerina, or a contemporary dance- powerhouse.
However, you can absolutely train in a way that encourages a leaner, more athletic and svelte look, as opposed to the ripped, gym look that's popular at the moment.
"
In this post we're sharing the 5 keys to getting "dancer-fit" that anyone can do, even if you're not a dancer.
If you're looking to find out how to get a dancer-inspired body, then we'll share with you:
- What kinds of exercise work best if you want to get fit like a dancer,
- Why it's not all plies & dancing (and what you need to ADD to get amazing results)
- The little known secret to making short workouts effective and great for fat loss.
"The truth is that dancers have incredible bodies but most dancers don't get those results from the practice of dance alone. And even if they're genetically blessed, it's one thing to look a certain way on the outside, but another to be truly fit and healthy on the inside too.", says Elle.
Step #1  Cross Train (Or...mix it up!)
Professional dancers who want to get strong, lean and avoid injury train to improve their strength, agility, power, posture and endurance outside of the rehearsal room too.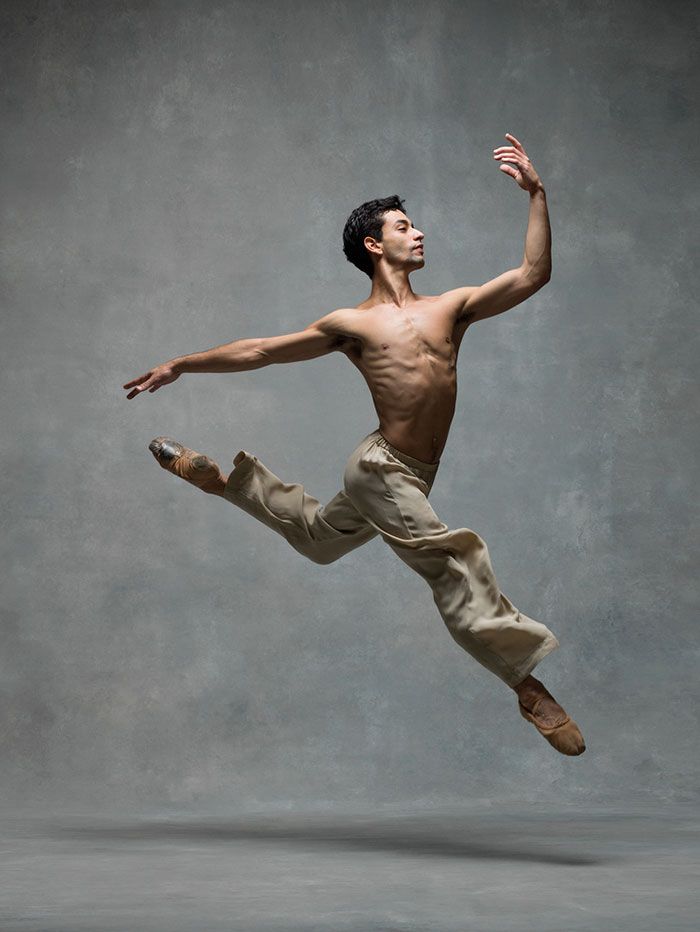 This blend of cross training helps them meet the demands of dance but also keeps their body in top condition.
When we work with private clients, and in our CORIO Sculpt class, we like using a blend of methods too, from dance cardio, to interval training, strength, bodyweight and resistance band conditioning and core strengthening exercises.
We even put cross-training elements into our cardio-focused CORIO Dance classes, which also work the core, and use bodyweight exercises to sculpt and tone.
If your goal is to get a body that's healthy, fit and injury free then all of these elements need to be in place.  
#2 Move more
Let's not underplay the most important aspect of getting dancer-fit:  Consistency.
"When I was a dancer I was rehearsing and performing each and every day, dancing for an average of 8 hours.
When I wanted to get in my best shape, I went to the gym 3 times a week on top of that to do strength and conditioning work that helped me to get definition and strength.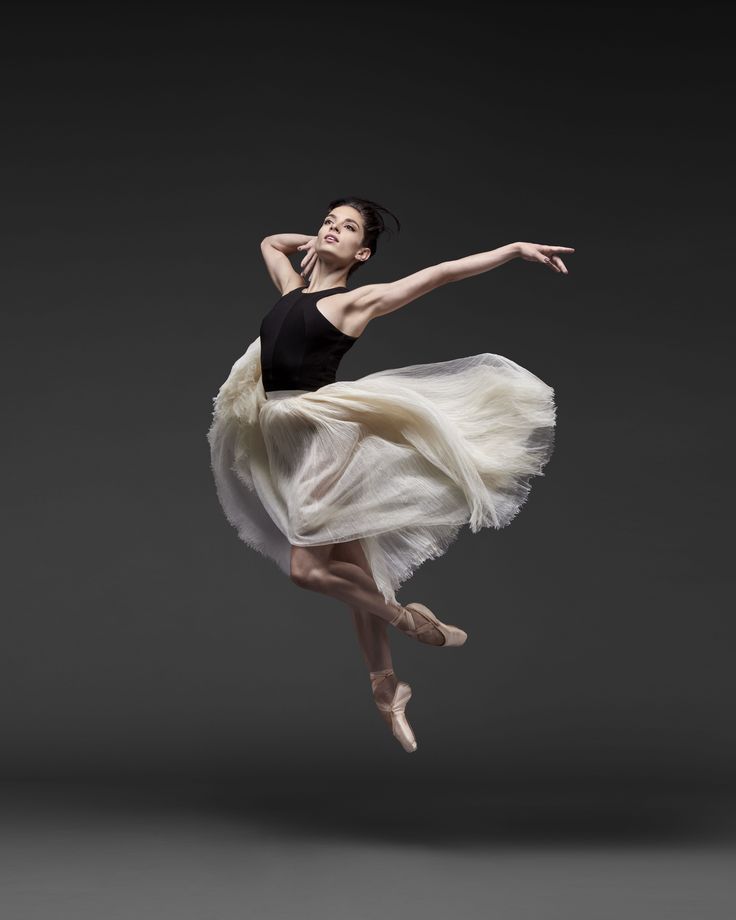 ", says Elle.
If you're hoping to get beach-ready in 1 or 2 dance cardio classes a week and that's all you do, you'll be fitter but you won't necessarily see dramatic changes.
Try adding at least two (ideally three) HIIT or strength/HIIT workouts per week, as well as your weekly cardio, to start seeing progress, and stick with it for at least 4 weeks before analysing if it's working for you.
And don't forget to move on your days off! Walking, Pilates, barre class, these are all great ways to stay active even on a rest day.
Stay consistent and try to work your way up to enough weekly activity.  Don't let lack of time get you stuck here. If that gym class or barre studio is too far from home and you only get there once a week, try adding creative at home workouts, like The CORIO Club to supplement your training.
#3 Eat well, most of the time.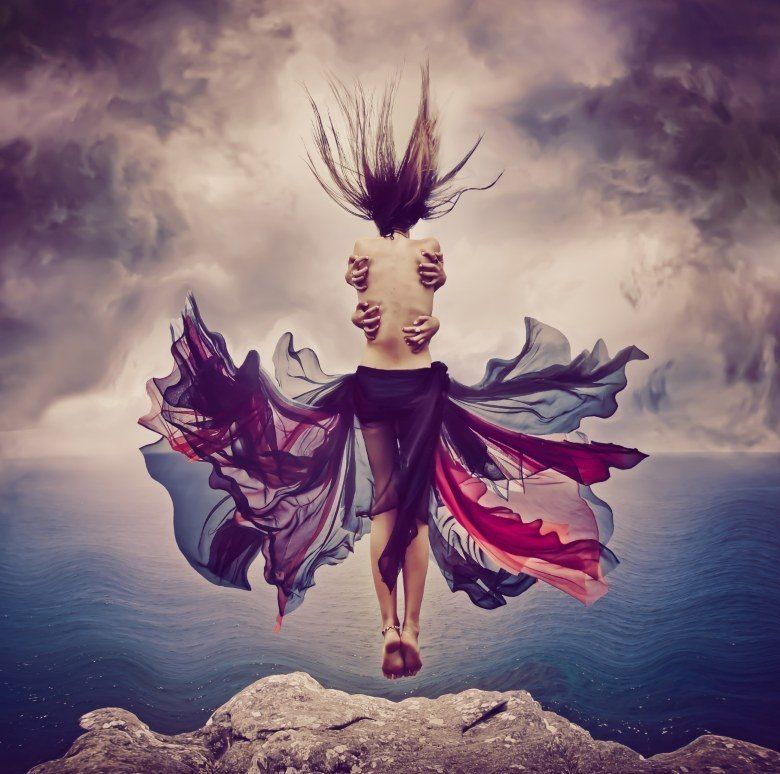 While workouts are going to improve your mood, cardio fitness and strength, fat loss 'mainly' comes from the food you eat, but it doesn't have to be dramatic shifts in your habits or a diet that get you there.
"I firmly believe exercise should never be viewed as a punishment because you ate something, or a green light to have a terrible diet. I sometimes tell my clients they're like a high performance car. Your meals are your fuel, which should always be high-grade, and your workouts are the fine-tuning, the mechanics and the design that gives you extra oomph.", says Elle.
She asserts that unfortunately, you can't outrun that mega-burger and fries just because you danced for 30 minutes non-stop. (Unfortunately, steady-state cardio alone burns less calories than you think and in some people it ramps up the hunger hormones, which is why HIIT workouts, like those in a CORIO Dance class can be more effective than pure steady-state cardio.)
Equally, extreme dieting can put your body into a metabolic mess, slowing down your metabolism and ultimately leading to additional weight gain.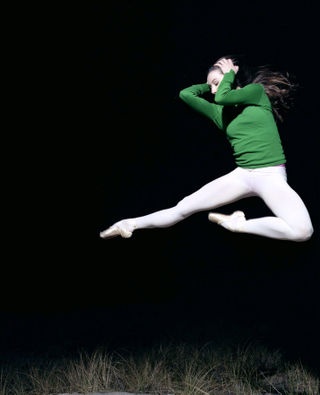 Not something we suggest you try!
Instead of fad diets, eating tasty, nutritious food most of the time, and dropping the unhealthy snacks, or heavily processed foods, is enough to get most people the drop in pounds that they want.
( And yes, there's still room for a glass of wine and chocolate in a balanced diet!)
#4 Challenge to Change
You need to challenge your body to change your body. The theory is that if your body can already do something, like lift a weight, plié for 1 minute, dance for an hour, then it doesn't see the need to adapt to meet the demand of doing that activity.
So if you want your body to create muscle, to build strength or endurance, you need to consistently ask it to do something it can't already do, called a progression.
(This progression concept that we call CHALLENGE TO CHANGE is a key part of The CORIO Method, where we program each workout to continually push your body so that it changes shape and grows stronger.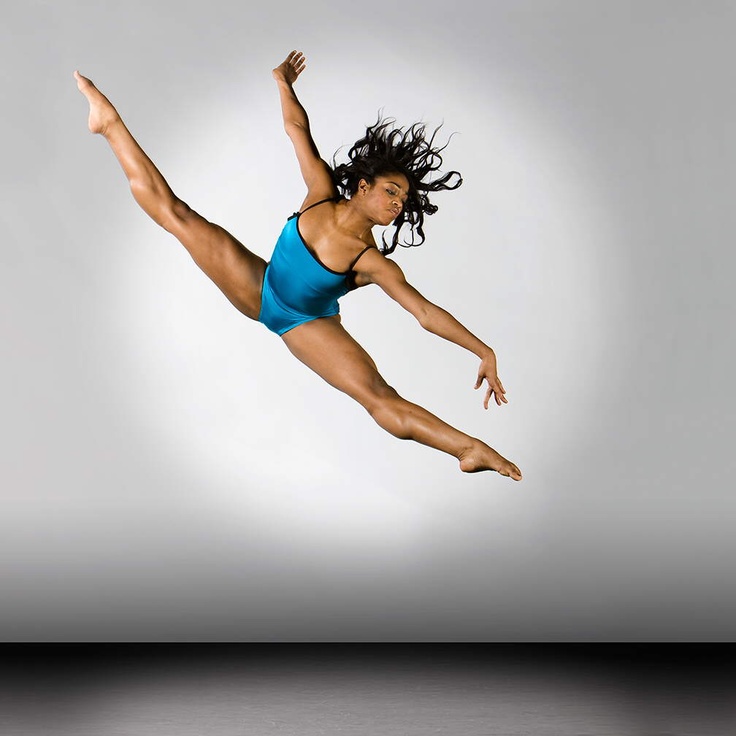 )
A progression might mean adding resistance to a bodyweight moves, increasing the time or intensity of a workout or making it harder through more challenging variations, or different rest times and repetitions.
If you're still doing the same workout you've always done and nothings working, the chances are it's time to try something new.
#5 go FULL OUT
Most dancers perform choreography "full out", which means they're really trying to move fully through every step and put all their energy into it. If you've ever tried it, it's tough!
It's a common trap to go through movements but to lack intensity. If you want to see results, add intensity by really moving as fully as possible. Straighten your arms, jump a little higher, push to the end of the timer, don't stop 2 seconds before, and focus on your technique.
And finally a little bonus tip: While traditional gym stalwarts like squats, lunges and push ups are all great ways to train (and we use them a lot of inside of The CORIO Method), there are nuances to those movements that dictate whether you're going to use your glutes more (which we want), or your inner thighs, or your quads (less ideal), for example.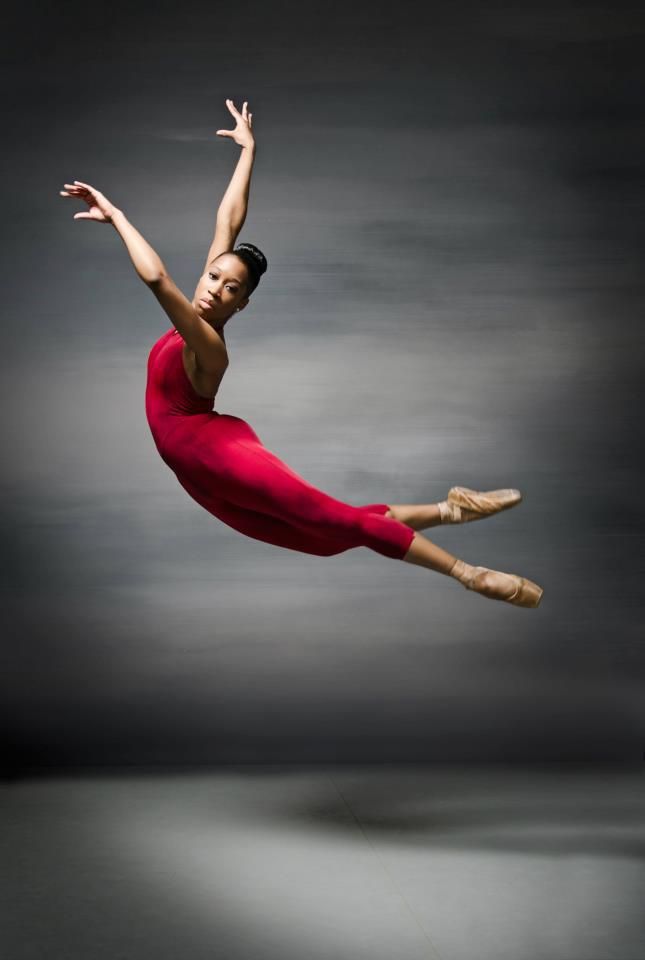 This is something that we've dealt with for our clients inside of the CORIO Club, with every workout designed to hit the right muscles, and with special programs designed to get great results when you follow the expertly designed plans.
Try the CORIO Method for yourself, with our exclusive, 7 day mini-program, which is yours when you join our in-the-know VIP list. Simply click the link below to sign up. (Those on our priority list are first to find out about special events, training opportunities and new releases, which often sell out quickly.) Sign up now and get your free 7 day CORIO Method plan.
Fitness TipsElle KealyFItnessComment
0 Likes
10 Moves to Give You a Toned Physique Like a Ballet Dancer
JOVELL RENNIE / Stocksy
Ballerinas have a way of carrying themselves with grace, strength, and confidence.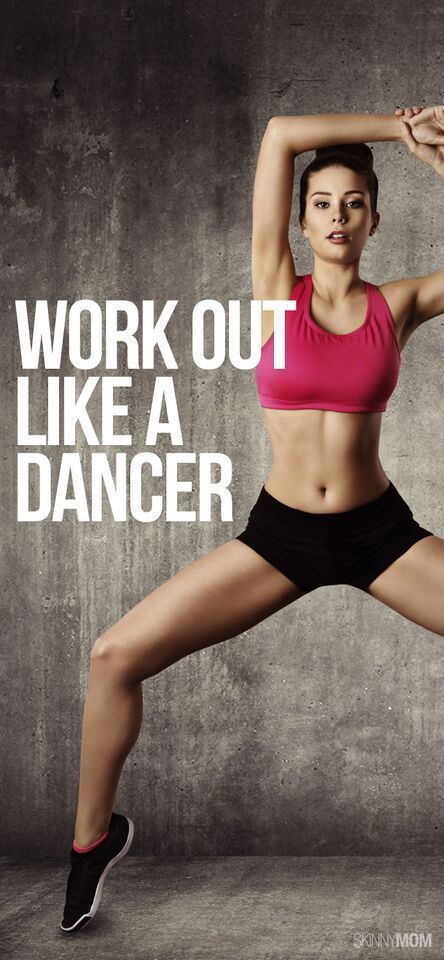 Their training not only teaches them poise but also works their bodies in a way that creates long and lean muscles. You, too, can train like a ballerina (minus the bruised toes and fierce competition) with these ballet exercises that will sculpt and strengthen your entire body. "It's a method of movement that allows you to connect to the body, to sculpt a feminine physique, to balance posture, and to burn calories without heavy impact," says Christine Bullock, former ballerina, and creator of Evolution 20.
Ballet dancer and director of the Steezy Studio Brittany Cavaco agrees, adding that ballet gives you strength, flexibility, coordination, endurance, and lots of energy. "I find that even doing just 20 minutes of a ballet barre or ballet toning class gives me a lot of mental clarity," she says. "The repetition of the movements, along with the artistry, allows you to do a full-body workout without even realizing it."
Ready to get started? Here are 10 total-body exercises to get you a toned physique like a ballet dancer's.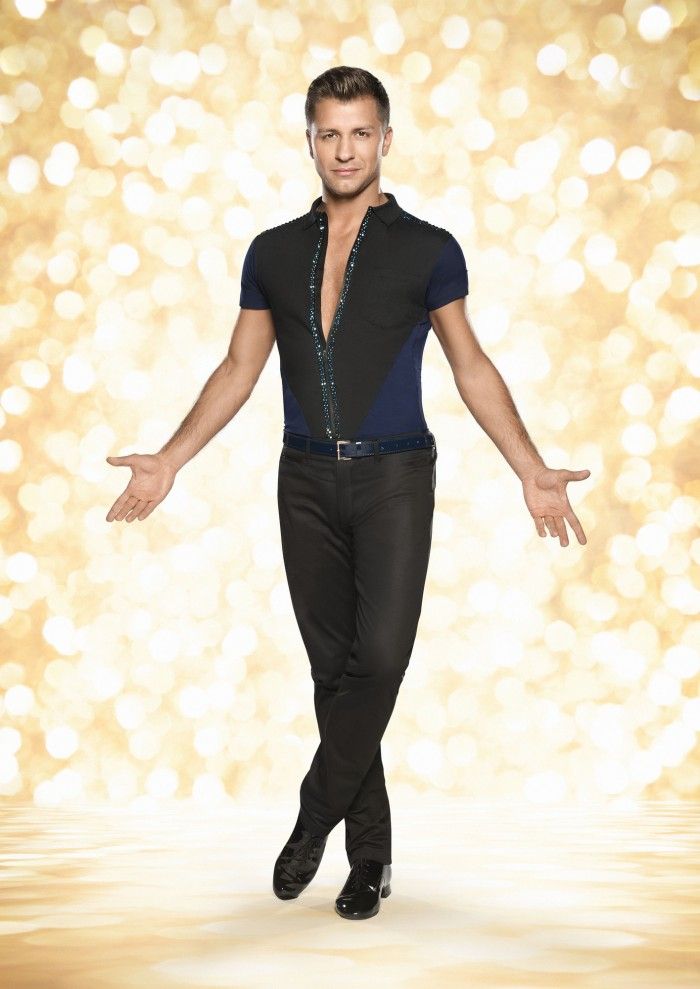 Meet the Expert
Brittany Cavaco is a professional ballet dancer and the director of the Steezy Studio ballet program. Her career highlights include dancing with companies such as the Washington Ballet, Los Angeles Ballet, and English National Ballet.
Christine Bullock is a former ballerina, a fitness expert, and the creator of the Evolution 20, Super Shred, and Body Reborn fitness series, as well as the co-creator of Kayo Body Care. She is certified in yoga, Pilates, postnatal fitness, and nutritional counseling.
Safety and Precautions
These ballet exercises are low-impact, so they are easy on your joints and also strengthen your muscles to prevent injury. "These ballet-inspired toning moves are very inclusive," says Cavaco. Even so, it is important to check in with your doctor before starting a new exercise program, especially if you have existing health conditions such as heart disease, diabetes, or high blood pressure.
Start slowly with any exercise program, stopping if you have any pain, and work your way up in intensity and duration.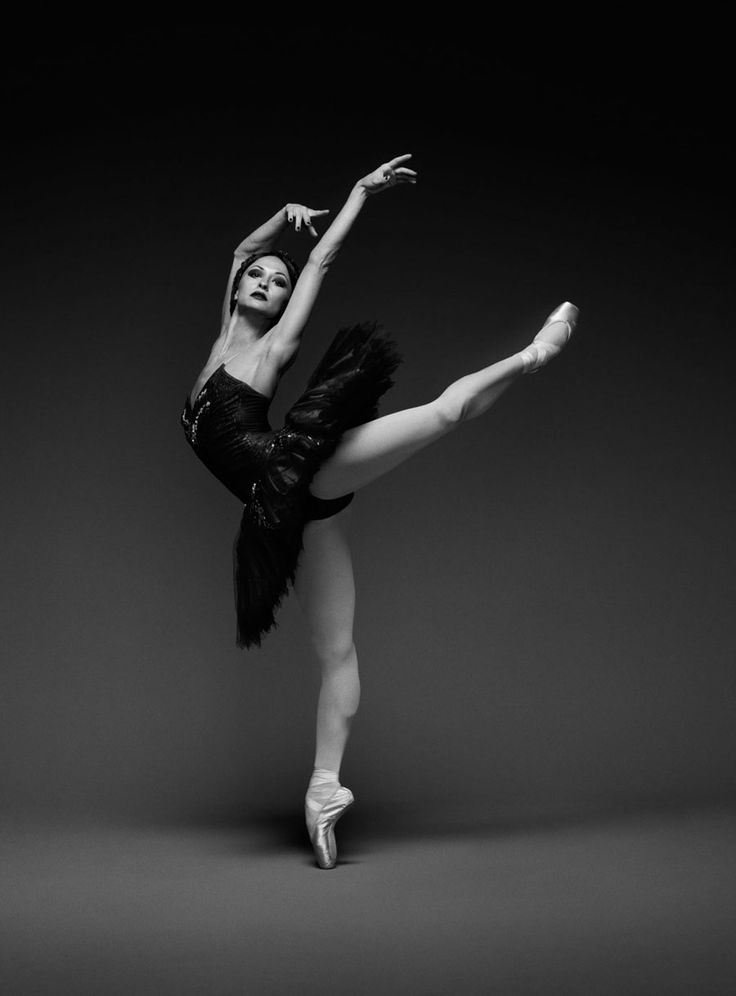 If you have prior injuries or conditions like arthritis, Cavaco recommends listening to your body and stopping if you have any discomfort. "I would suggest that people with arthritis take the pliés very slow and don't go as deep down."
One of the benefits of ballet toning and ballet barre exercises is that they can help prevent future injuries. "Even if you love heavy weights or HIIT workouts, it's beneficial to your body and goals to add barre," says Bullock. "This type of workout can build the small muscles around joints to protect from injury. It incorporates mobility and flexibility to balance posture and sculpt longer musculature, and it still blasts calories."
01 of 10
Plié in First Position
Steezy Studio
Plié means "to bend," and it is the best exercise for your glutes and legs. "This traditional ballet exercise is the first step we do in every ballet class, and it is the bread and butter of all ballet moves," says Cavaco. There are two types of pliés: a demi plié (meaning small or half) and a grand plié (meaning big or full).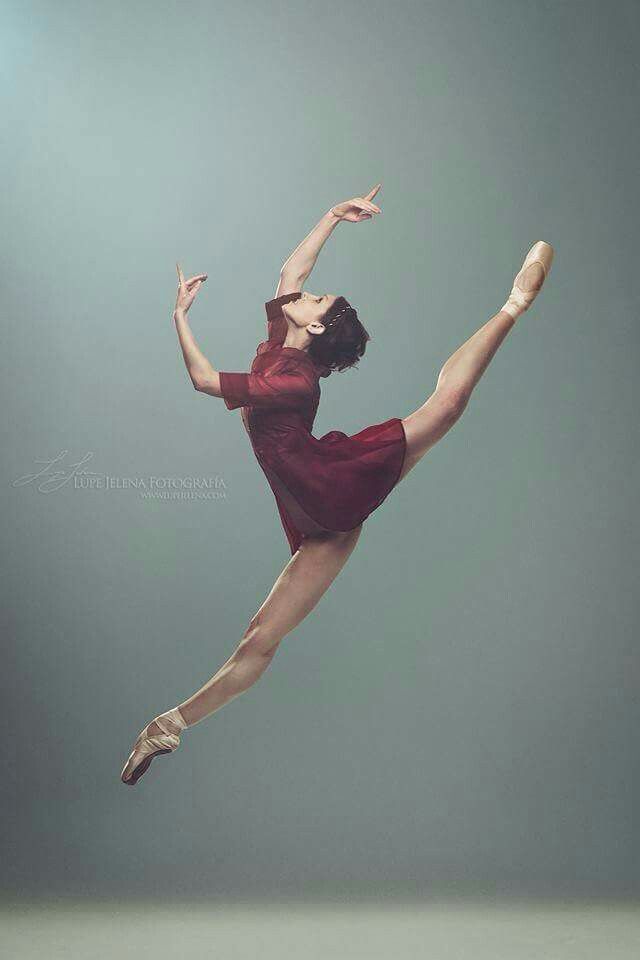 She recommends doing each type of plié in this exercise sequence.
Start with a demi plié in first position. Your heels should be touching and your toes pointed outward.
Your legs will be straight to start, glutes engaged, and pelvis slightly tucked.
Bend your knees, going down about halfway, with your heels still on the floor.
You will create a diamond shape with your legs. This is your demi plié.
To do a grand plié, just continue all the way down until your glutes are hovering over your heels.
In between each plié, come back up to straight legs.
Perform three demi pliés followed by one grand plié. Repeat this sequence for three to five sets.
"Try to keep your pelvis and glutes under you. It's tempting to let them go back like a squat, but try to avoid that if possible," says Cavaco. "Also, make sure to have your knees go over your first and second toes in each plié to avoid any knee discomfort."
02 of 10
Plié in Second Position
Steezy Studio
This is the same exercise as the first position plié, however, you will be standing in what ballerinas call the second position.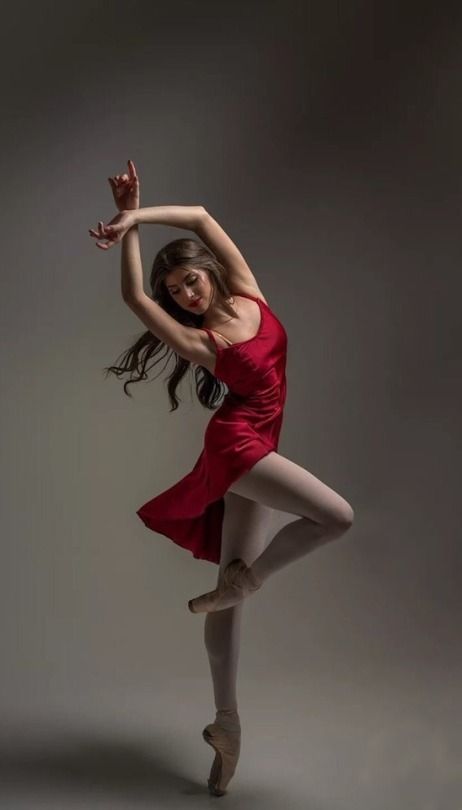 You will also perform both the demi plié and the grand plié (pictured above) in this sequence.
Stand in second position, with your feet hip-distance apart and your toes turned out.
Perform the demi plié, in which you go halfway down.
Return to standing.
To perform the grand plié, bring your pelvis in line with your knees. Your heels should stay on the ground.
Perform three demi pliés followed by one grand plié. Repeat this sequence for three to five sets.
03 of 10
Jeté
Steezy Studio
"This will ignite your inner thighs," says Cavaco, who explains that "jeté" means "to throw."
Start in fifth position, with both feet turned out and one in front of the other. Your front foot's heel should touch the back foot's toe.
Your outside leg will go out to the side at 45 degrees and then close in fifth position, with this leg in the back instead of the front.
Continue doing this movement, alternating front and back.
Repeat on the other leg.
Do as many repetitions as you can for one minute.
"Make sure that both legs stay as straight as possible the entire time," says Cavaco.
04 of 10
Leg Circles
Steezy Studio
This exercise strengthens and sculpts your abdominal muscles. The bigger the circle, the more challenging it will be! 
Sit tall on your sitz bones (the bony part of your pelvis), and lean back onto your hands behind you.
Bring your legs up to tabletop and have them glued together.
Circle your legs around, starting to the right.
Do this 15 times, then repeat to the left.
05 of 10
Bridging
Steezy Studio
Bridging helps lift and strengthen your bum as it works your gluteus muscles, hamstrings, and even your core.
Lay on the ground, with your head facing toward the ceiling.
Place your feet hip-distance apart, with your knees pointing to the ceiling.
Engage your lower abdominals, and start the movement by tucking your pelvis.
Slowly roll up into a high bridge, lifting each vertebra in your back one by one.
When you reach the top, hold for a moment, and slowly reverse down. Make sure that your hips are even throughout the exercise.
Perform 20–40 reps.
06 of 10
Standing Obliques
Steezy Studio
This exercise tones and sculpts your oblique muscles, which are your side abdominal muscles. "Try not to let momentum take you up, and instead let it be driven by your muscles," says Cavaco.
Stand up, feet hip-distance apart. Make sure your shoulders, hips, and feet are all in the same line.
Put your hands over your head.
Lean to the right, and use your left oblique to slowly bring yourself back up.
Repeat 20–30 times on each side.
07 of 10
Ballet Arms
Steezy Studio
You know how ballerinas have such beautiful arms? It is partly due to this move, which also strengthens your shoulder and back muscles.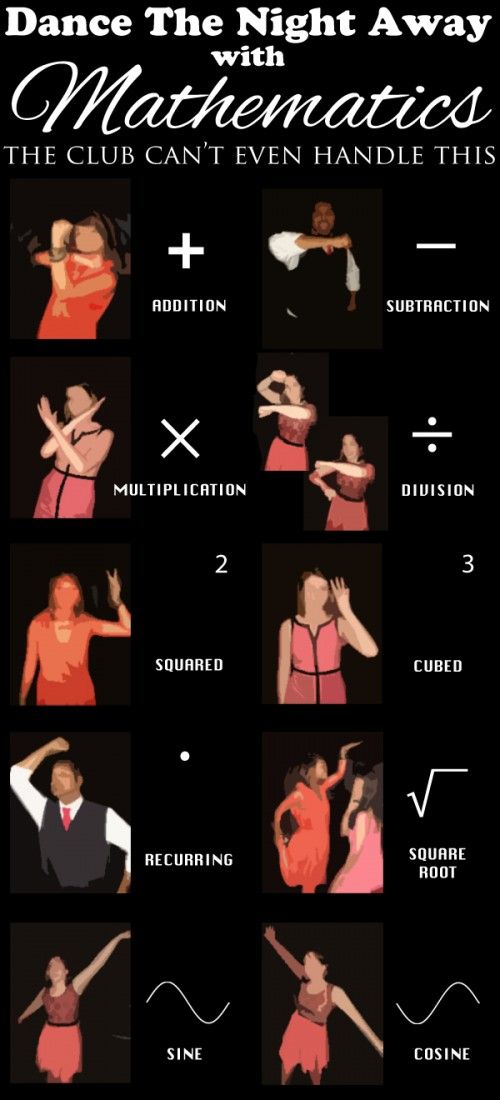 Standing hip-distance apart, open your arms to your sides. Make sure your elbows are lifted and your forearms are curved in slightly.
Using your lats and back muscles, bring your arms together in front of you. Imagine that you are hugging a tree.
Reverse your arms back out.
Make sure not to let your elbows drop and to keep your arms at shoulder height throughout the entire exercise.
Repeat this move for 30 seconds to one minute.
08 of 10
Plank With Hip Dips
Steezy Studio
This exercise strengthens and tones your midsection, giving you that lean and graceful look of a ballerina.
Start in a plank position, with your hands directly under your shoulders.
Try to keep your body as long and straight as possible, from your head to your toes. Make sure your bottom isn't sticking up.
Engage your lower abdominals, and shift your hips to one side. Come back to the middle, and then shift them to the other side.
Lift your shoulders up and out throughout the entire exercise.
Repeat 15 hip dips on each side.
09 of 10
Inner-Thigh Lifts
Steezy Studio
This thigh-lift exercise will strengthen and tone your inner-thigh muscles for strong and sculpted dancer's legs.
Lie down on your side, and take your top leg and bring it over onto the floor in front of you.
Flex your bottom foot, lift it up about seven inches, and then lower it back down.
Lift it high enough so you are feeling your muscle work. If you aren't feeling it, you aren't lifting your leg high enough.
Perform 30–40 reps on each side.
10 of 10
The Swan
Steezy Studio
"The goal here is to look like a beautiful swan," says Cavaco. "Let your arms be engaged, but not stiff."
Stand hip-distance apart, with your hands by your hips.
Let your elbows lead your arms as they travel up above your head and then come back down.
Make sure not to let your shoulders creep up toward your ears, and avoid any tension in your head, neck, or chest.
Repeat this move for 30 seconds to one minute.
10 Best Lightweight Arm Exercises for Sculpted Muscles
Article Sources
Byrdie takes every opportunity to use high-quality sources, including peer-reviewed studies, to support the facts within our articles. Read our editorial guidelines to learn more about how we keep our content accurate, reliable and trustworthy.
American Academy of Orthopedic Surgeons. Safe exercise. Updated February 2018.
On the role of the appearance of a dancer in ballroom dancing
There is still no clear answer to the question: what is ballroom dancing, a sport or an art? In recent years, the technical level of dancers and physical activity have grown significantly. And for a long time there is no doubt that this type of dance has become a sport. At the same time, sports are in any case aesthetic, where not only purely sports results are important, but also the artistry, emotionality and beauty of the dancers.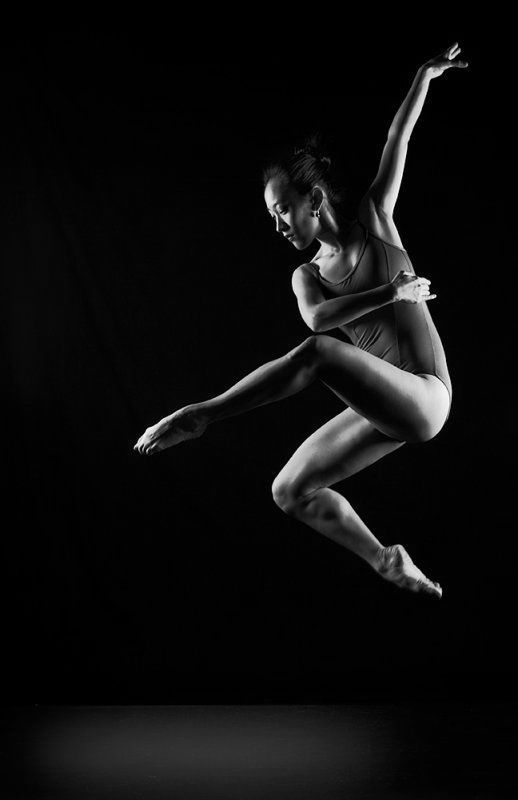 [Read more→]
Sport or art?
There is still no clear answer to the question: what is ballroom dancing - a sport or an art? In recent years, the technical level of dancers and physical activity have grown significantly. And for a long time there is no doubt that this type of dance has become a sport. At the same time, sports are in any case aesthetic, where not only purely sports results are important, but also the artistry, emotionality and beauty of the dancers.

What is the advantage and what is the difficulty?
This is the great advantage of ballroom dancing. not only the physical form develops, but also a good taste is formed, the habit of always monitoring one's appearance, wearing elegant clothes and shoes correctly.
On the other hand, for many, this advantage of dancing is also a certain difficulty. There is such a thing as a tournament appearance. This is not only a costume, but also shoes, accessories, hairstyle, makeup. If all these components are well thought out and executed, then it will help to look perfect in ballroom dancing tournaments.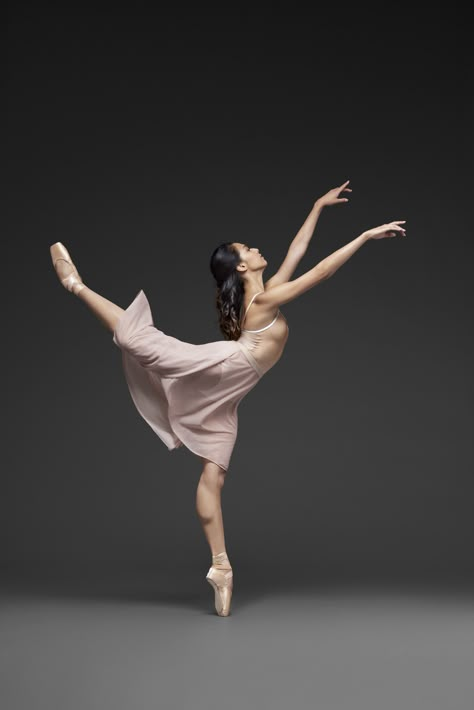 And now in more detail about each moment.

Costume
Competitive costume should suit this particular dancer, emphasize the nature of his movements, hide flaws and focus on the merits of the figure, be as comfortable as possible, make the dancer noticeable on the floor. In a duet performance, it is important that the costumes of the partner and the partner look harmonious.
You cannot buy ballroom dance costumes for growing up. It should not be visible that the dress or shirt is sitting too loose (like "from someone else's shoulder"). And vice versa, children grow up quickly, costumes become small. As a result, you can often see boys in short trousers or girls in dresses whose bodysuits are no longer in size. It doesn't look aesthetically pleasing at all.
Competent tailoring and quality of materials are also very important. exploitation in competition is different from wearing clothes in ordinary life. A costume shouldn't fall apart after a couple of dance tournaments.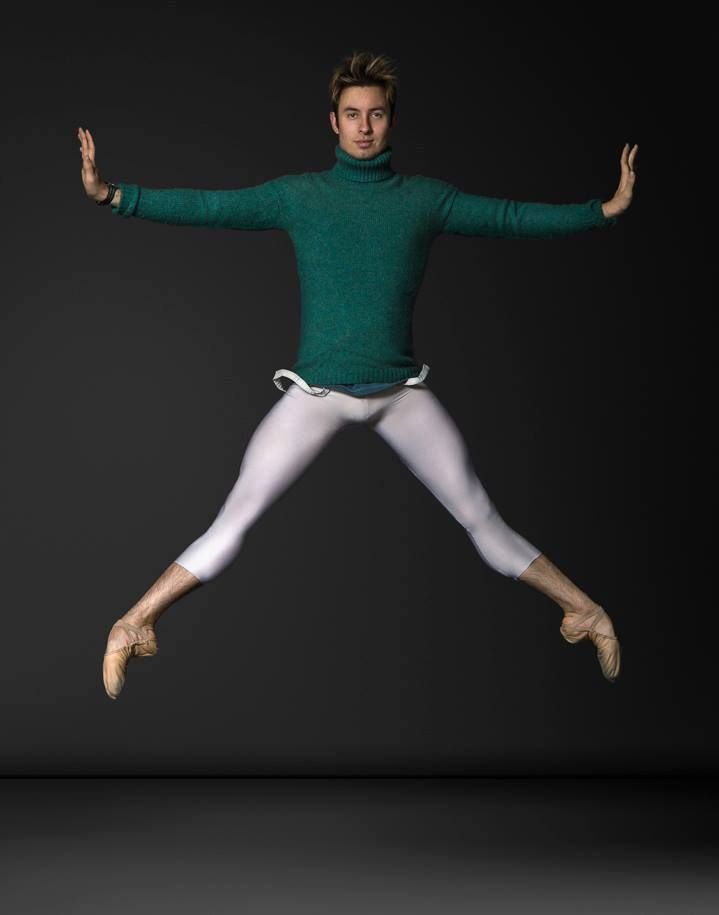 It is not worth it for a beginner girl to sew or buy a dance dress in pale, inexpressive colors with the simplest style. Dance costumes with minimal embellishments are more suitable for professional dancers of the highest level. Their dance is so technical and beautiful in itself, and their figures are physically developed, that they can afford to go out on the floor in such costumes.

Accessories
Partners must wear only black socks, girls must wear white socks or tights (strictly no shorts). It is unacceptable for the partner's underwear to peek out from under the swimsuit of the dress. There are special dance tights and invisible nude seamless underwear.

The boy's trousers are usually sewn on with strings (special elastic bands at the bottom), which prevent the trousers from rising up. They allow the partner to remain neat during active movement in tournaments.
The jewelry used must match the costumes perfectly.

Hairstyle
The first thing you need for a good partner's hairstyle is a good haircut.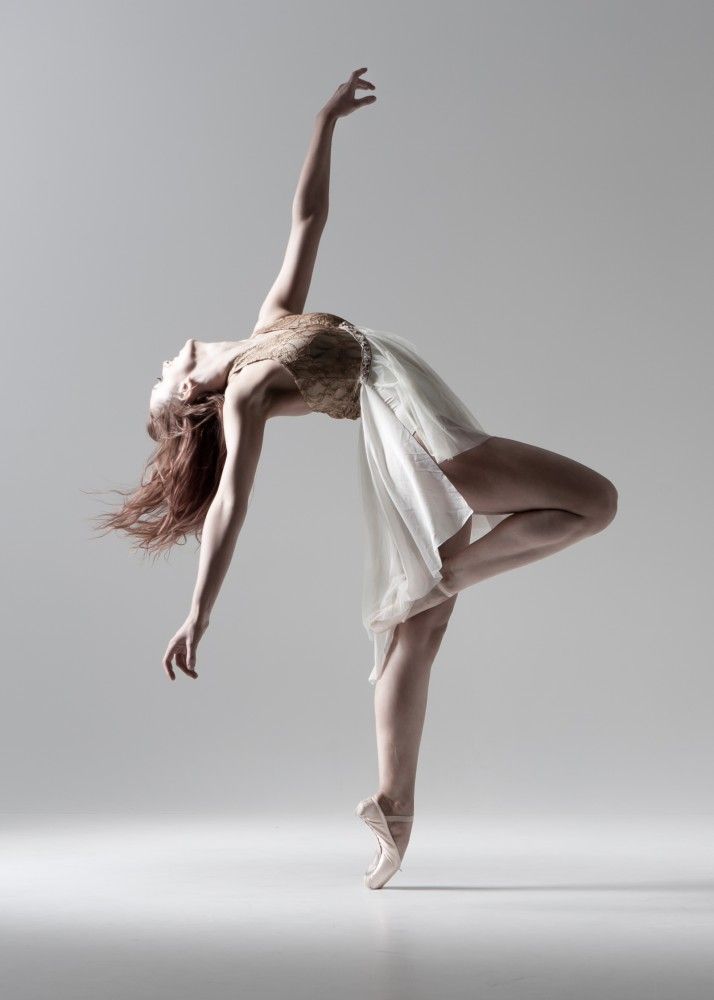 Without it, it is almost impossible to make a high-quality tournament styling.

The partner's hair must be perfectly styled using special products. The hairstyle should not be disheveled, no matter how many rounds you have to dance. Not ordinary bunches look much more stylish and interesting, but more complex hairstyles for sports ballroom dancing. With good hair, dancers look stylish and professional.
Makeup
Just like costumes, ballroom dance makeup doesn't have to be the same as everyday makeup. In ordinary life, it is not customary to use an overly bright image, they do not practice strong highlighting of individual features, there is no need to use super-resistant cosmetics.

Tournament makeup uses brighter, more saturated colors to make the face more expressive. Professional cosmetics are required, which are not subject to external influences such as sweat, bright lights, etc.
Make-up should look professional.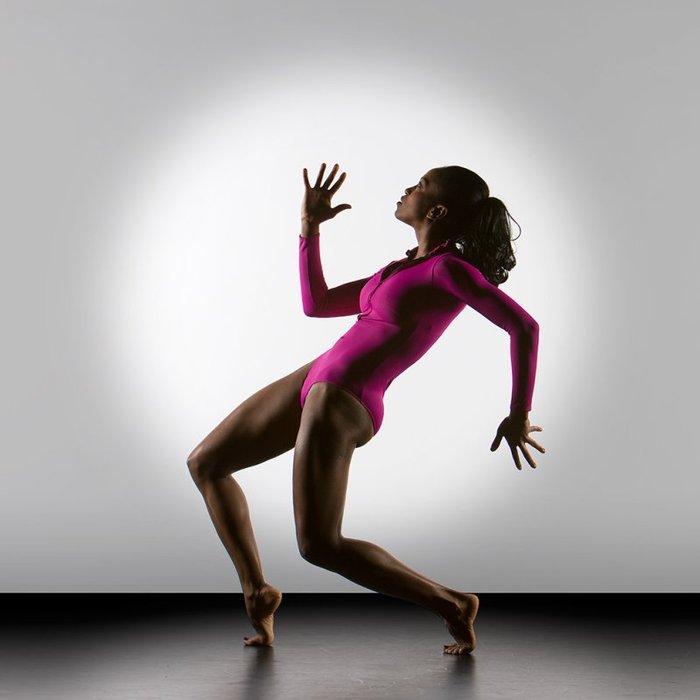 To do this, you can either contact stylists every time, who always work at dancesport tournaments. Or take a master class and then do high-quality makeup yourself. This is what many mothers of our Dancepride club do.
Shoes for ballroom dancing
Special shoes for sports ballroom dancing cannot be bought "for growth". Dancing in such shoes is uncomfortable, traumatic, and there is a risk of improper formation of the foot. Don't skimp on your child's health. It is better to cut off the excess length of the straps on the partner's shoes, without them the legs look neater. And, of course, shoes should be comfortable and soft.
Pair number
When registering for dance tournaments, they usually give out a paper number, which is wrinkled during performances, loses its appearance and looks sloppy. Therefore, it is better to laminate it immediately upon receipt.

Costume rules

When preparing for dancesport competitions, it is necessary to study the costume rules for different age categories so that there are no problems later in the tournament.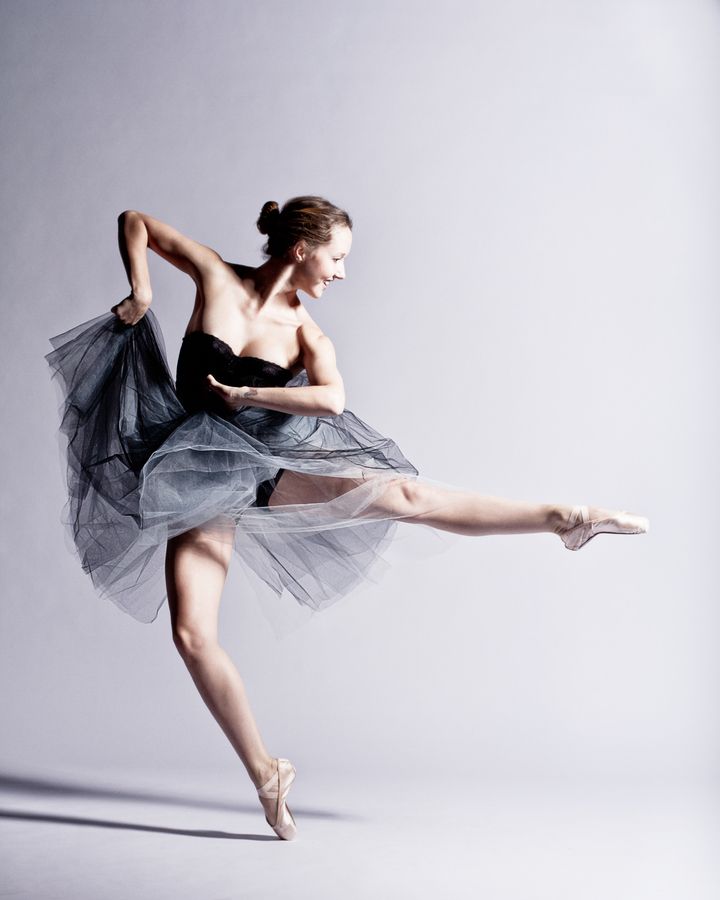 Dancepride trainers are always ready to help you understand the rules, give advice on choosing costumes, suggest what and where to buy. There is a topic on our blog where we discussed how you can save money without losing quality.
Looking beautiful, stylish, professional
Remember, a dancer must look neat and professional! By the way the dancers look, the judge judges how serious they are about the case. An inappropriate appearance puts the couple in a losing position from the very beginning of the competition and nullifies all the efforts spent in training.
A well-thought-out costume and a stylish hairstyle help dancers to maximize their technical and creative potential and achieve the highest results in dance tournaments!

What do dancers' feet look like?
See photo of Ida Novakovskaya's legs damaged by dancing, professional dancer who appeared in "You Cand Dance"
Contents
What do dancer's legs look like?
6 photos
This Ida Novakovskaya's legs from "You Can Dance" caused a huge buzz on Instagram.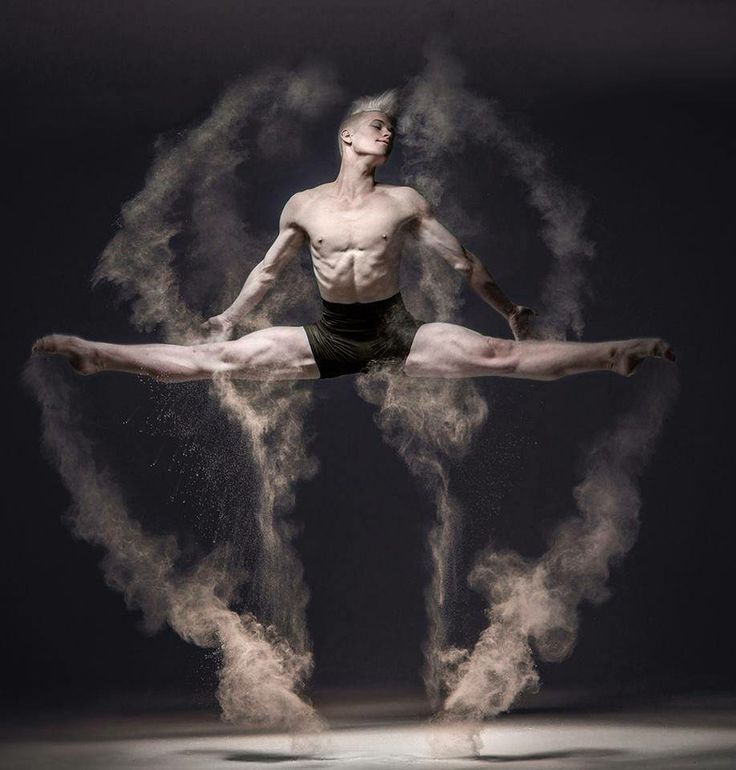 The photo shows that fatigue during a dance workout is still nothing ...
Dancing is a very demanding sport. It is based not only on 's extraordinary flexibility of the body (which you have been working on for years), but also on strength, emotion and feeling. A photo of this TVN star's legs shows that this passion is often paid with pain.
These damaged legs belong to Ida Novakovskaya . We recently wrote that the dancer returned to her natural hair color. By the way, we looked at her Instagram profile and there we came across this disturbing photo taken at the end of 2020-2021:
Ida graduated from the General Ballet School. R. Turcinovic in Warsaw . At the same time, she took part in numerous competitions where she was highly acclaimed. She also appeared in 's first edition of "You Cand Dance" , where she finally placed ninth.
See also: This Swedish model became famous thanks to .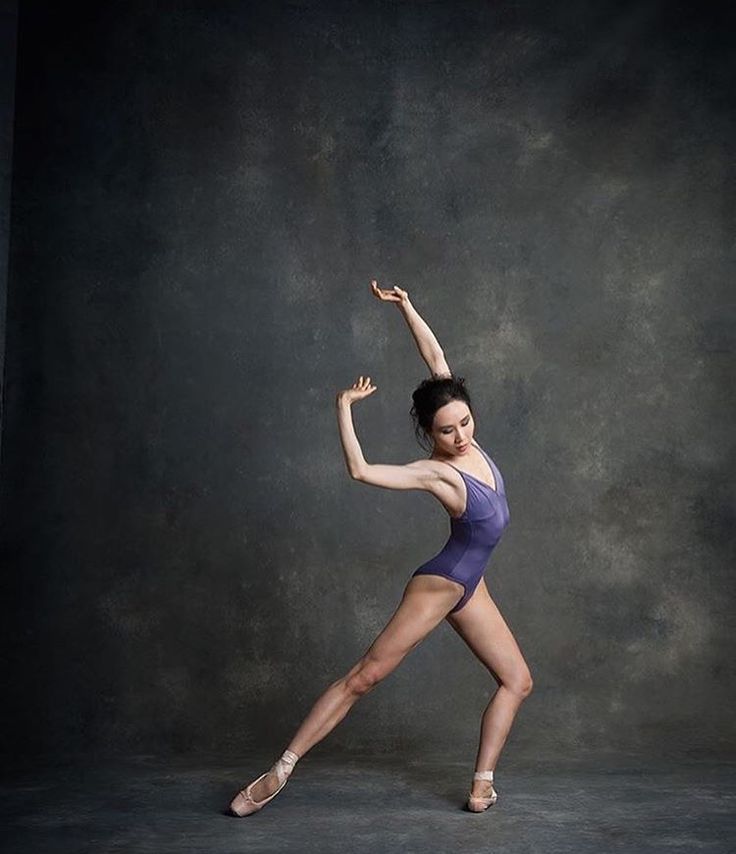 .. legs! They are 108 cm long.
Narrow points deformed her feet from an early age. Despite this, the dancer thinks they are beautiful . Fans in the comments note that dancing is a passion that requires huge sacrifices. They also admire what I'm probably going through. Let's face it, looking at her feet - calluses, protruding ankles and calluses - it's hard not to give the impression that many workouts were excruciatingly painful .
In the description of the photo, Ida wrote:
My life, Just an ordinary day, I can't stop. I don't want to stop I don't think I'm pretty, but I think my legs are. Thank you for letting me fly every day.
But the photograph of Ida Novakovskaya's legs is not the first photograph of this type that we can find on the Internet. It all started with Dariana Volkova, the famous ballerina who takes pictures of her life and shares it on Instagram.