How to make lion dance head
how to make a lion head
Posted on by nnnguy
It's been a long while since my last post.
I've moved houses and gone bush for a work stint hence the delay.
I've come home for the weekend and managed to work on the eyelids and stick on the rabbit fur. The thickness of the rabbit fur is different in the various areas of the lion. I wanted it to be as sparse as possible to give the lion's furry bit an uneven almost unclean look. At the back of my mind as I was gluing it on was a scene early on in Jet Li's Once Upon a Time in China part 3 when Wong Fei Hung's father grabs a hold of one of his student's brushes and gives him a tip on how to paint the lion heads face. His main message was along the lines of the strokes shouldn't be too clean because no face is ever perfect or even.
Posted in Rainbow lion | Tagged chinese lion, home made lion head, how to make a lion head, lion dance, Lion dancing, lion head |
3
Replies
Posted on by nnnguy
It's been a long time since my last post.

I've been busily papering my lion and the more I add on layers and see the lion come into fruitition, the more excited that I get.
In the end, I've used 3 layers of calligraphy paper and the initial one layer of netting.
So far it feels strong and solid. The shape of the lion is more than I can imagine.
I got a bit excited while I started papering and decided to go and get me some paint!!
Before I finished, my girlfriend also got a bit excited and started painting the top lip.
Posted in Rainbow lion | Tagged how to make a lion head, paper mache, papering | Leave a reply
Posted on by nnnguy
As with my previous lion that I restored, I found the best way apply the paper mache was to hot glue netting onto the bamboo frame first, This worked by giving the paper something to stick to as well as providing a body to the paper (similar to concreters using metal rods through during construction).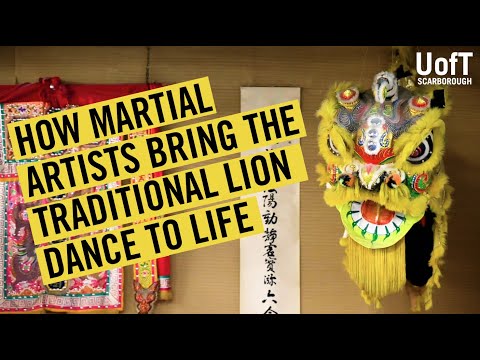 In the past, I have used mosquito netting. This time round, I had some cheap curtain netting that I found at IKEA which I used.
Posted in Rainbow lion | Tagged how to make a lion head, paper mache, papering lion | Leave a reply
Posted on by nnnguy
It took me over from the 12th February 2011- 27th May 2012 to get to this stage.
So a bit over a year. I must admit, the lion did hang on my wall idle for a fair bit of time as a I stared it down not really wanting to gather my equipment and sit and ponder which piece to measure next and which piece to attach on.
I'm glad I've gotten to this point.
Posted in Rainbow lion | Tagged frame of lion head, how to make a lion head |
2
Replies
A little bit of Everything: DIY Lion Dance Head
It is still a long way to CNY but I have to share this post.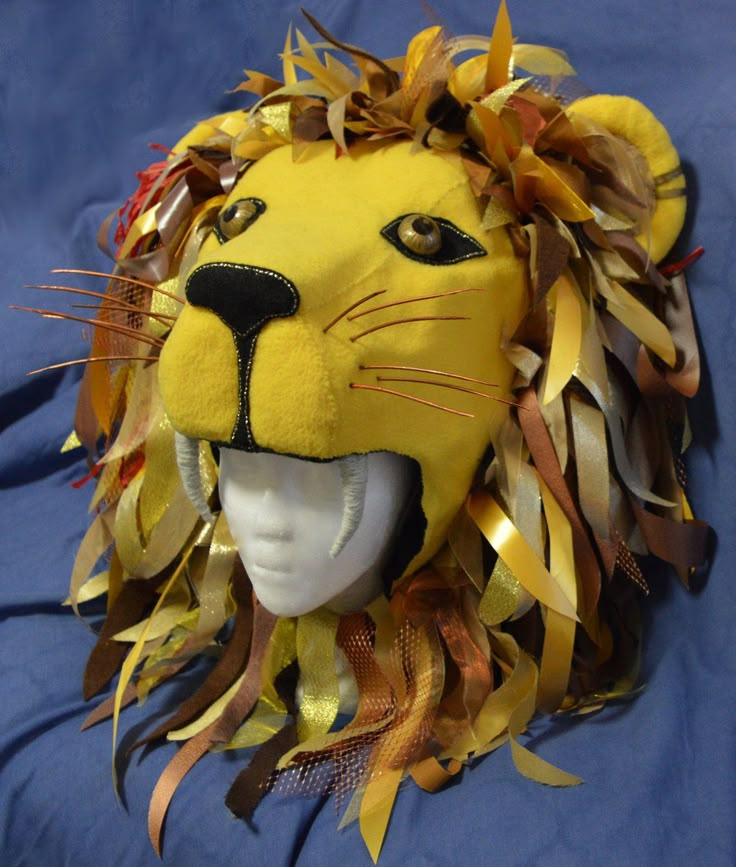 Why i do it? because Jelly had been very obsessed with Lion Dance lately that she demanded I open links in YouTube on lion dance... In order to let her unleashed her passion in lion dance, I made this cute lion head with only a small carton box, small length of cloth, 2 pom poms and a few color papers. Just sharing this idea and it's up to individual's creativity to do it! You can also replace colored paper for the pompoms. There are tones of video on how to DIY your own pompoms by just using cardboard in Youtube... 
It's just an idea and up to your own creativity to create your very own lion head to let your little one have some fun! Just as you wanted to know how I create this Chinese lion head below are my materials, u can replace and change as how you please... 💗  But FYI, I did all the cutting free hand, no template.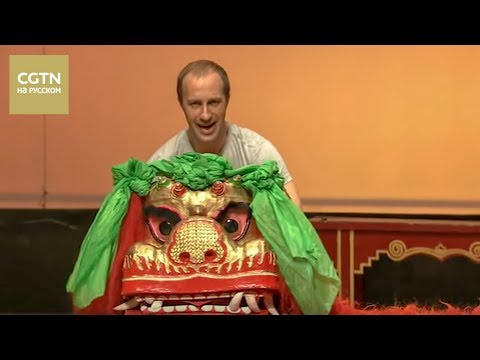 .. just make sure when you are doing cutting for anything that is symmetrical (like the eyes or the mustache) you cut them together... Just let your imagination go wild~~
Materials to prepare:-
Carton Box - approximate 20 cm(H) X 19.5cm (W) X 19.5cm (L)
Red Cloth - approximate 40cm (W) X 110cm (L)
Color Papers - I choose Red, White , Black and a little brown and yellow
Pom Poms - 2 pcs around 5cm diameter
A little raffia string to tie the mouth together.
Cost of the Lion Head
Cartox Box - FOC, get it from supermarket or order online to receive free carton box... LOL
Cloth - RM3/meter
Color Paper - RM 1 X 5 colors - RM5
Pom Pom from balance yarns that I have.
Raffiah string - get it FOC from tapao drinks from kopi tiam.
Glue - 1 bottle - RM 1.00
Silicone Hot Melt Glue - RM 2 for a packet of 6 - required only 1pc (RM 0.33)
Tools - RM 0.50
Total - RM 9.83
Tools
- Sciccors
- Glue
- Stapler & Staples
- Black Tape
- Pen knife
- Puncher
Small Carton Box and Pom Poms
1) Stick the side of the carton with tape
2) Glue the whole box with the color you prefer.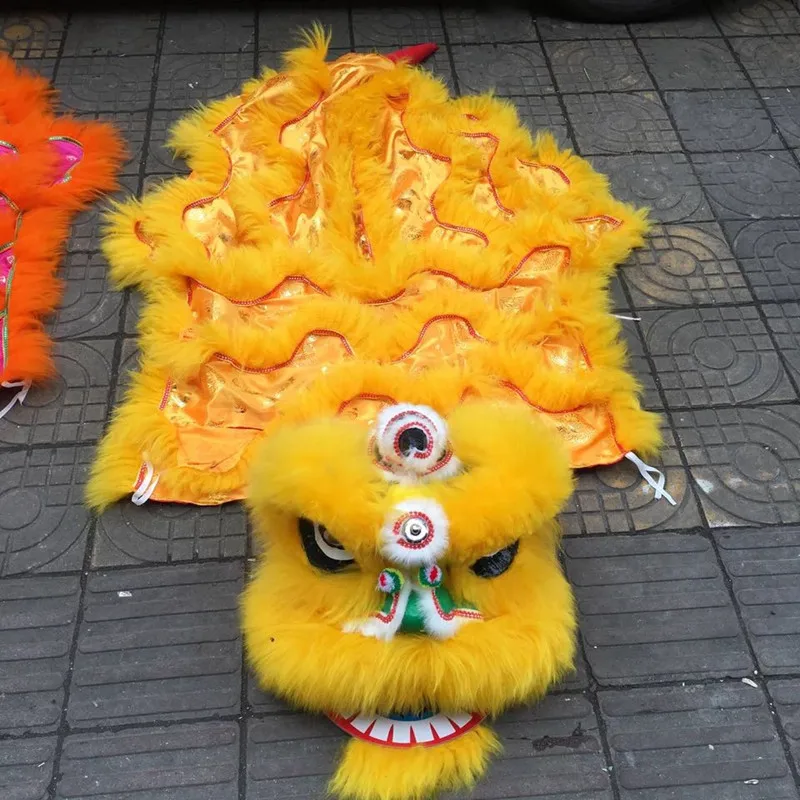 (I use white paper)
3) Prepare another small carton piece for the lower mouth piece and paste white paper
4) Cut another hole (semi circle) at the carton as the opening for kids to peek through
5) Paste color paper as the mouth (Red or other color you prefer)
6) Puncher the sides of the mouth in order to tie the mouth together later  
1) I paste a red paper as the background for the lion's face and show out it's jaws
2) I use black for the mustache
3) Cut another 5 petal flower with a circle (the yellow paper can replace with aluminium paper)
4) Cut out the Eye shape - preferred to be angry looking, I paste 5 layers over layers for the eyes
5) Paste on the cloth / cape on the lion head. I use Silicone Hot Melt Glue and later stapler the sides
to prevent the cape from coming out. Make sure to check the inside of the carton to check the 
staples not to stick out which can injured kids.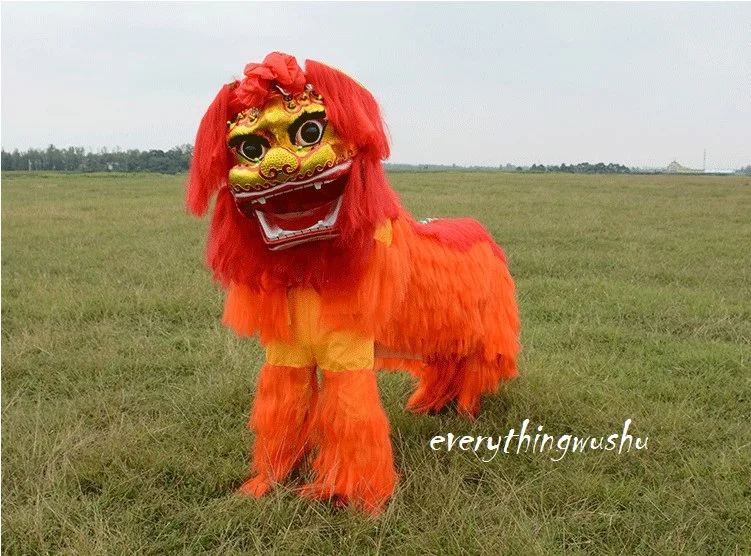 6) Tie the mouth together with a raffia string (but i stick a few layers of reinforcement ring at the 
back of the carton to strengthen the board in case of pulling (can replace raffia with cable tie)
This is Jelly running around with the Lion Head~! LOL!
Selfie with my little lion dancer
Runnign around the house with her Lion Head!
Jelly trying to act cute... LOL!
Jelly can't wait to run outside!
Overall Experience:- 
It didn't last long with a rough kid but it manages to survive my rough Jelly for 3 days fully playing with it.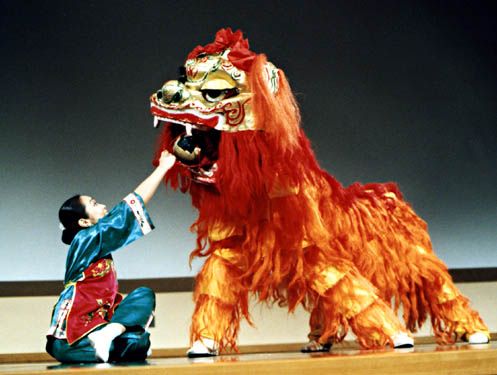 It is fun watching Jelly running around and jumping with the lion head, at least keep her utilize her energy and keeps her busy...
The price mentioned in this post are as of the date posted, as it may change from time to time. 
I don't get paid by this review and all are my humble and honest review.
Asian Lion Dance
Lion Dance
Throughout Asia, the Chinese dance, known as the lion dance, has managed to become one of the most popular religious and recreational dances. After being used in China more than a thousand years ago, neighboring countries such as Taiwan, Japan and Korea adopted this dance into their cultures, slightly changing it to local characteristics.
Lion dance
The basic principle of this traditional dance is to imitate the movements of a lion while wearing an elaborate lion costume (the design of some of the lion costumes can be very complex, and often such costumes may not look like a real lion).
The main difference between the lion dance and the very similar popular dragon dance is that the lion dance requires only two people to perform. The dragon dance requires many people who, holding wooden props, control the movement of the dragon, as if hovering in the air above them (while the lion dancers are almost completely hidden by their costume). nine0004
Lion dance
The origin of the lion dance can be found in Chinese religion. According to ancient legends, one monk had a vision that only a dancing lion could protect the people from evil. Given that there were no lions in the region, people made a costume that looked like a lion, but it also included parts of many other non-dangerous animals that lived nearby.
Lion dance
Over the millennia of use of the lion dance throughout Asia, several different styles have developed. In Northern China, the lion dance was commonly performed as a means of entertainment for members of the imperial court and other nobles.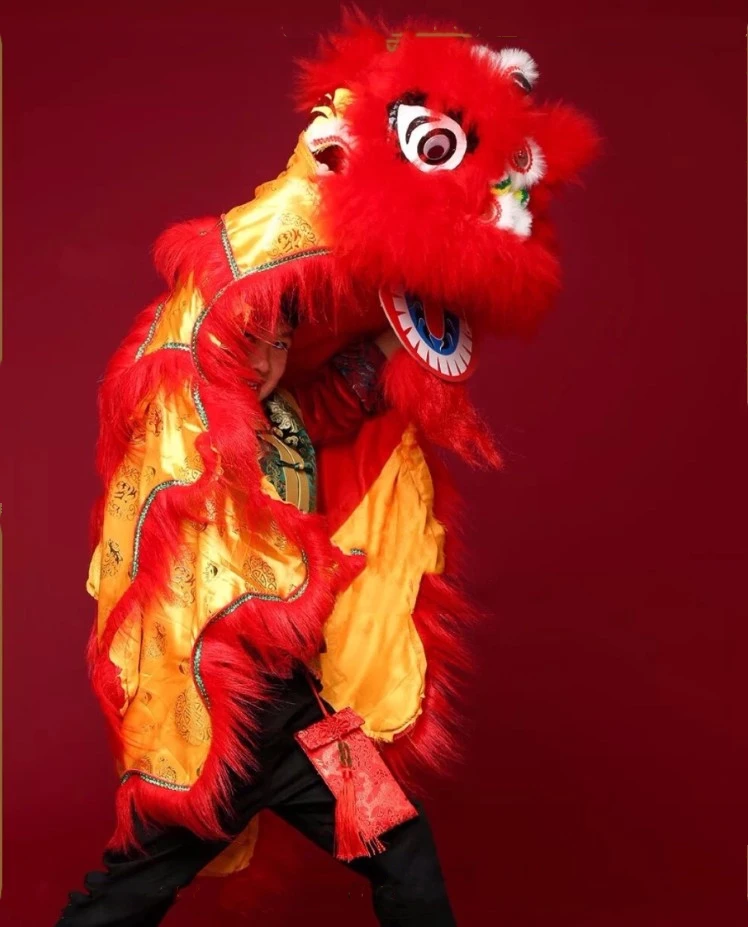 Not surprisingly, this form of dance called for more colorful and elaborate costumes (usually red, orange, and yellow) and its choreography included many acrobatic elements (for example, two dancers performed balancing on a giant ball). This kind of dance was performed both by one lion (i.e., two dancers), and by a whole family - a lion, a lioness and their two cubs. nine0004
Lion dance
Chinese southern lion dance was more symbolic and religious. It was performed by all classes of people in a ceremony that warded off evil spirits and promoted good luck. Southern lion costumes were blessed before any performance. Some of the most notable features of this style are the large eyes of the lion (to more easily detect evil spirits), the mirror on the forehead (to ward off demonic spells), and the horns on the top of the head (to please the gods). In modern times, the symbolic lion dance, which brings wisdom, good luck and protection from evil, is often performed at weddings, shop openings and other celebrations.
nine0004
Lion Dance
Performing a lion dance has always been considered a great honor in Chinese tradition, so for centuries, practitioners of kung fu and other martial arts have put their knowledge to use by creating a very specific style of dance, the kung fu lion dance. A special suit was developed that was stronger and heavier than conventional suits. The talented martial artists practiced for many years before being given the honor of performing in front of a crowd. One of the highest honors was to have a martial arts school with several pairs of lion dancers. nine0004
Lion dance
Taiwanese lion dance can be divided into two types - open-mouth lion and closed-mouth lion. Its popularity in the country is so great that children in schools are taught the choreography of this interesting dance. Lion dance in Japan is incorporated into Shinto religious ceremonies, with many different lion costume designs being used. Korea also has its own version of the lion dance, which is usually performed during New Year celebrations to bring good luck and ward off evil spirits.
nine0004
STL file Dancing Lion - A lion that can only bring good luck to its owner・Model for download and 3D printing・Cults
---
telescope goldfish fish
0.93 €
Flexible Ass Dinosaur
1.88 €
FLEXI ASS BEAR
0,94 €
nine0051 cute hippo pen holder
1.76 €
Genshin Impact Zhongli Planet Arrival Burr puzzle brain game
1.41 €
Halloween Pumpkin Ghost Badge
1.88 €
FlexAss Frankenstein
€2.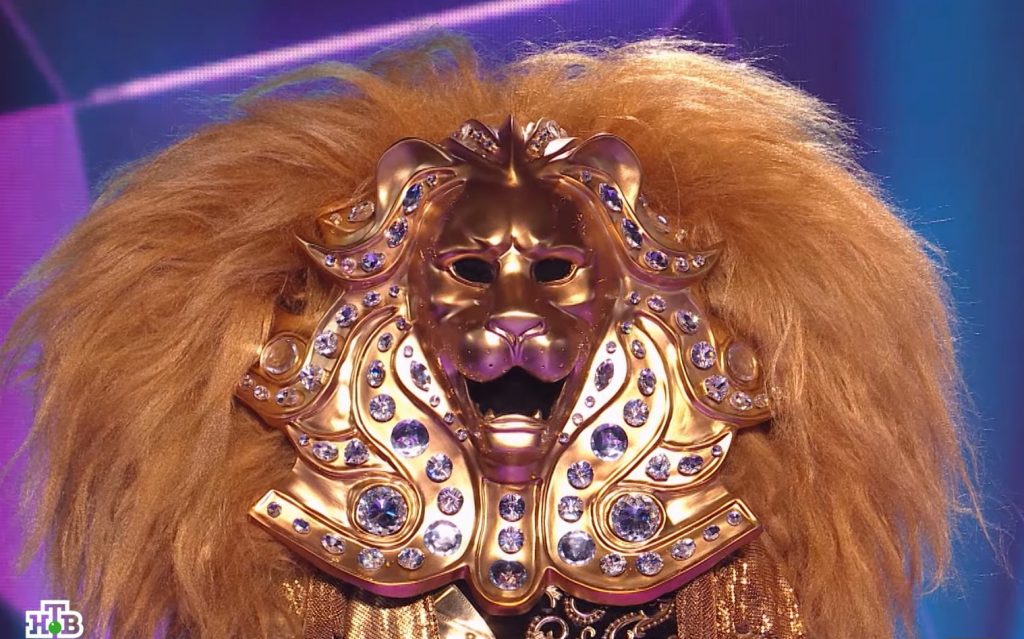 60 -40% 1.56€
Toy figurine in the shape of a one-eyed baby Genshin
0,94 €
Best Files for 3D Printers in the Art Category
Baby Koda (#1440 Makers model) hand fix
Free
Ankha from Animal Crossing
Free
nine0051 Life-size 18th century naval guns STLs
17.38 €
Secret design
Ultraman
Free
Pencil with skull
1.33 €
Tommy Lee Jones
14.10 €
Pen and pencil holder
Free
Art category bestsellers
Bearded Dragon Articulated Toy, imprinted body, snap head, cute flexi
3,27 €
Cute skeleton with flexi print
2.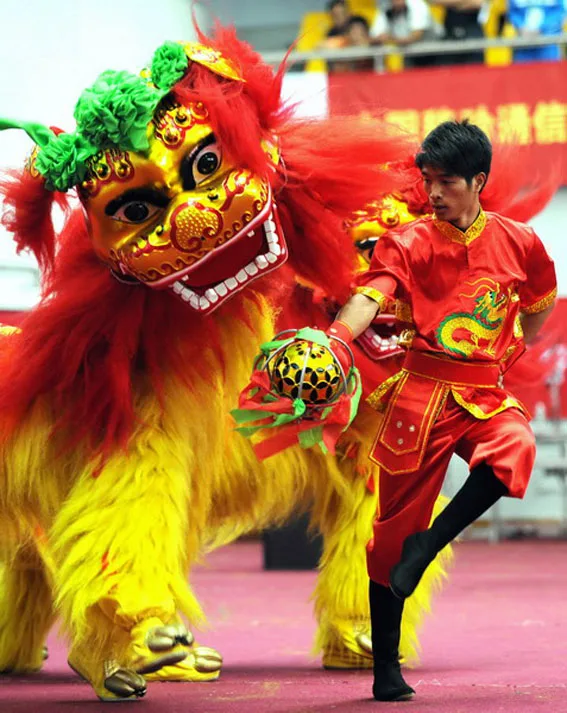 77 €
Stitch Love (easy printing without support)
1.50 €
Cute T-Rex dinosaur with flexi print
2,77 €
CUTE CROCODILE WITH FLEXIBLE PRINT IN PLACE
2.77 €
Flexi PRINT-IN-PLACE Hand
1,83 €
Baby Crystalwing Whelp, Cinderwing3D, Articulating Flexi Wiggle Pet, Print On Site, Fantasy
3.76 €
GHOST ZU - GHOST WITH FEET
2,72 €
Adorable articulated axolotl, imprinted body, snap head, cute flexi
3,27 €
Cute frog with flexi print
1.83 €
Cute circus baby elephant with flexi print
2.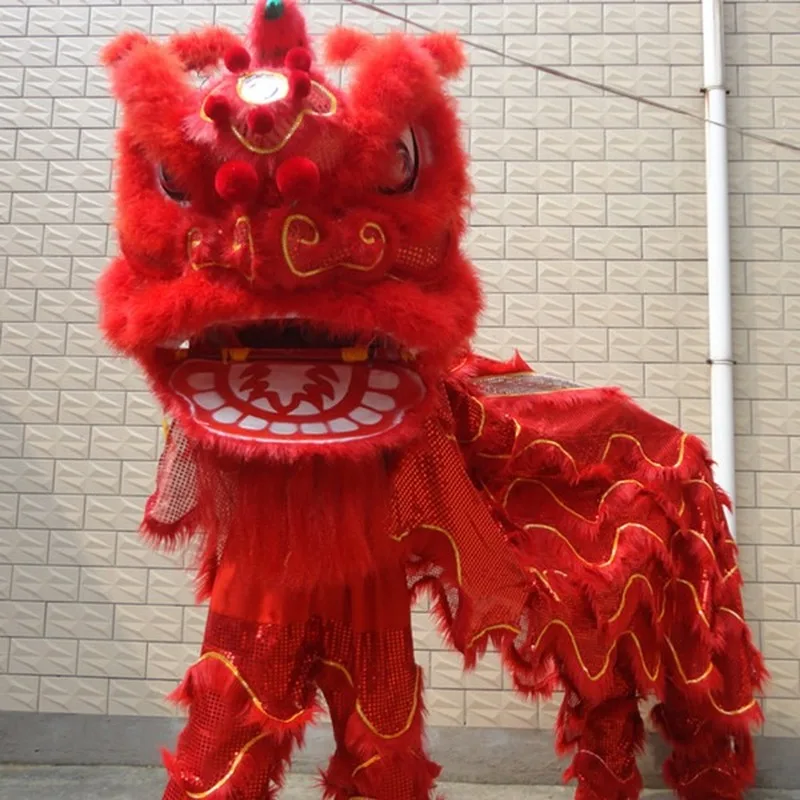 77 €
Item
7 € -fifty% 3.50 €
Annoying Gift Box
2.82 €
Cute little fox with flexi print
2,35 €
nine0051 Flexi print-in-place Phoenix
3.71 €
Cute sloth with flexi print
2.77 €
---
---
Do you want to support Cults?
Do you like Cults and want to help us continue our journey on our own ? Please note that we are a small team of 3 people, so support us in maintaining the activities of and creating future developments is very simple. Here are 4 solutions available to everyone:
ADVERTISING: Disable the AdBlock banner blocker and click on our banner ads.