How to make dance bows
How to Make Bows for your Cheer or Dance Team: A Tutorial
Updated on June 25, 2018
Kristin
more
Contact Author
First set of bows I ever made.
There are plenty of great websites and catalogs where you can purchase hair bows for your cheer or dance team. Bow prices range from $5.00-$20.00 depending on the type and size of the bow, how many layers of ribbon or material is used, and if any customization is requested. This may seem like a small price to pay to look neat and professional, but if you multiply that price by 20 or more team members, it starts to look a lot bleaker. If your team members can afford to pay for bows out of pocket or you have enough money in your activity fund, then by all means save yourself the time and effort and go for the purchase. But, if you coach in a low-income area or have parents who are unwilling to foot the cheer bills, then making your own bows might be your best option. I have been making bows for my cheerleading squads for the past three seasons and saving a ton of money.
Granted, I make up for in time what I save in money, but that is a small price to pay in difficult times when there is no room for frivolous purchases.
I have consistently spent as little as $50.00 to outfit 20 girls with hair bows. Compare that by noting you will spend $100.00 - $400.00 on bows for 20 team members at prices ranging from $5.00 - $20.00 per piece. With this amount of savings, what do you have to lose? With a bit of craftiness anyone can make a cheer bow!
This year's bows.
Step One: Inspiration
Those websites that sell the fabulous bows are an excellent place to go for inspiration if you aren't sure what kind of ribbons or materials to purchase. Below are some websites I use to get inspiration for my team's headpieces.
The Ultimate Bow
Cheer Bows Etc.
Finished bow.
Step Two: Shopping!
You can find some good deals on wholesale ribbon just by doing a Google search. I, unfortunately, wait until the last minute to decide if I am going to make or buy bows and by the time I decide, I don't have the time to wait for an order to ship.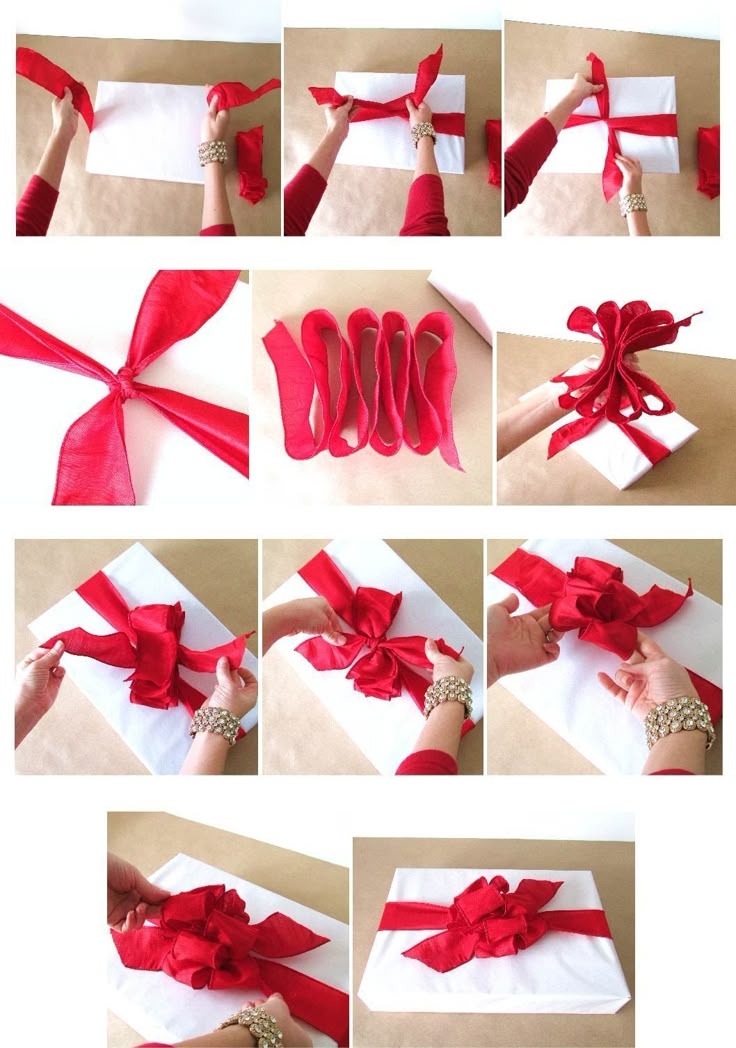 I usually end up making my ribbon purchases at Michaels or JoAnn Fabrics. I make sure I have some coupons available to defray the costs, especially if I can't find any ribbon on sale that fits my purposes.
Supplies that you will need:
a good pair of fabric scissors (I recommend Fiskars)
a base ribbon in school colors
a smaller width layering ribbon in school colors
a layering ribbon in a flashy fabric (if you choose to make a three-layered bow)
floral wire
a small width ribbon for the middle of the bow
plain hair ties or barrettes
a sewing machine or alternately a hot glue gun or good fabric glue
pins (if using a sewing machine)
a liquid fray guard for bow ends
Several finished bows.
Step Three
Assembly
1. Cut each of your ribbon layers in to strips. I normally make my bows 1 1/2 feet at most, but you can certainly make your ribbon longer if you see fit.
2. Now that your ribbons are cut, you have two options: sew or glue.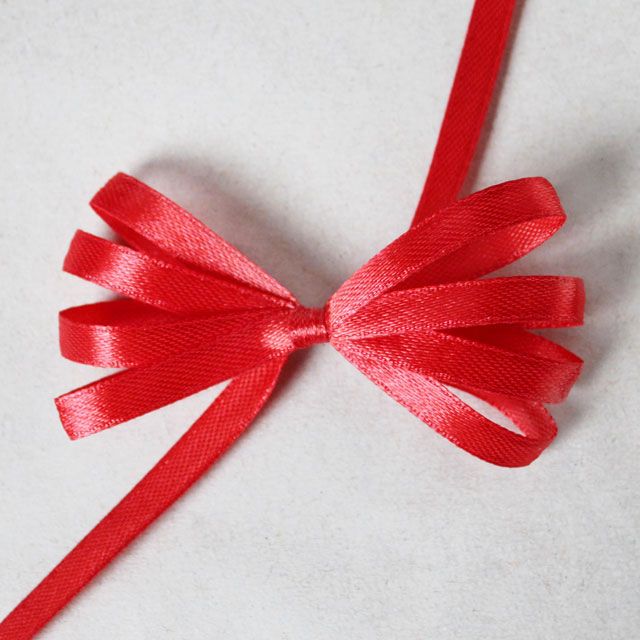 Sewing - pin your ribbon layers together, as in the above photo, and sew them together on a sewing machine.
Gluing - Use a good fabric glue, like Alene's, and glue each layer together. Allow to dry overnight before moving on to the next step.
3. Cut a 3 or 4 inch piece of floral wire and set it aside.
4. Take one of your ribbons and lay it out. You are going to cross one end over the other.
5. Now pinch the center at the top of the bow, as pictured, and wrap the floral wire around the middle of your bow twice. Now, take your barrette or hair band and attach it to the bow by wrapping the floral wire through, finishing the ends off by twisting the wire and folding it down so that the ends do not poke out.
6. Adjust your bow so it sits attractively and is even on both sides.
7. Take your small ribbon to cover the wire, cut about 3 inches, enough to wrap around from the front to the back of the bow one time. Wrap the ribbon around, making sure that you cover the wire and the hair tie.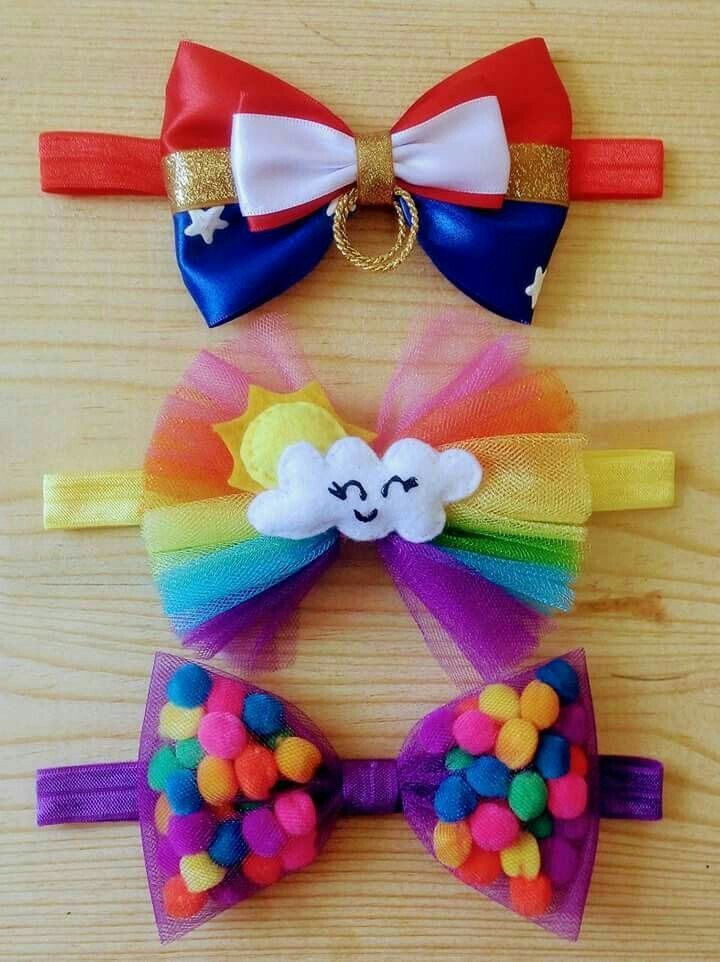 8. Hot glue the ends of the small ribbon together. Press down on the ribbon securely for several seconds and then set it aside to dry. Continue on to your next bow.
9. Once the hot glue has dried, it is time to cut the bow ends. You can choose to slant your ends or V notch them. If you choose to V notch you may want to use a stencil.
10. Lastly, apply your fray guard to the cut ends to prevent your ribbon from unraveling.
You've just created a cheer bow!
Popular
Create Spring Cheer Dance Bows With Rhinestone Kit
By Brother ScanNCut
March 26, 2020
0 Comment
You will need:
3" wide grosgrain ribbon (pre-trimmed to 18"-20" long), Rhinestone Kit, iron, press cloth, ScanNCut DX, string or zip tie, decorative elastic, hair tie


Cheer Bow. fcm
Steps:

1. Unbox the Rhinestone Kit and follow all set-up instructions.
2. Download "Cheer Bow.fcm" to your machine.
3. Load a Standard Mat with a black sheet from the Rhinestone Kit, fuzzy side up.
4. Set the machine's cut settings to HALF-CUT.
5. Cut out the design.
6. Carefully remove the black sheet from the mat. Use a pair of scissors to trim away the cutout pattern from the larger sheet, and set the larger sheet aside.
7. Peel the backing from the black sheet, making sure to leave behind all of the excess material (it will look like black dots are being left behind on the backing).
8. Stick down the weeded pattern sheet onto a piece of backing board from the Rhinestone Kit. Smooth out thoroughly.
9. Following the kit's instructions, pour out some rhinestones on top of the pattern sheet.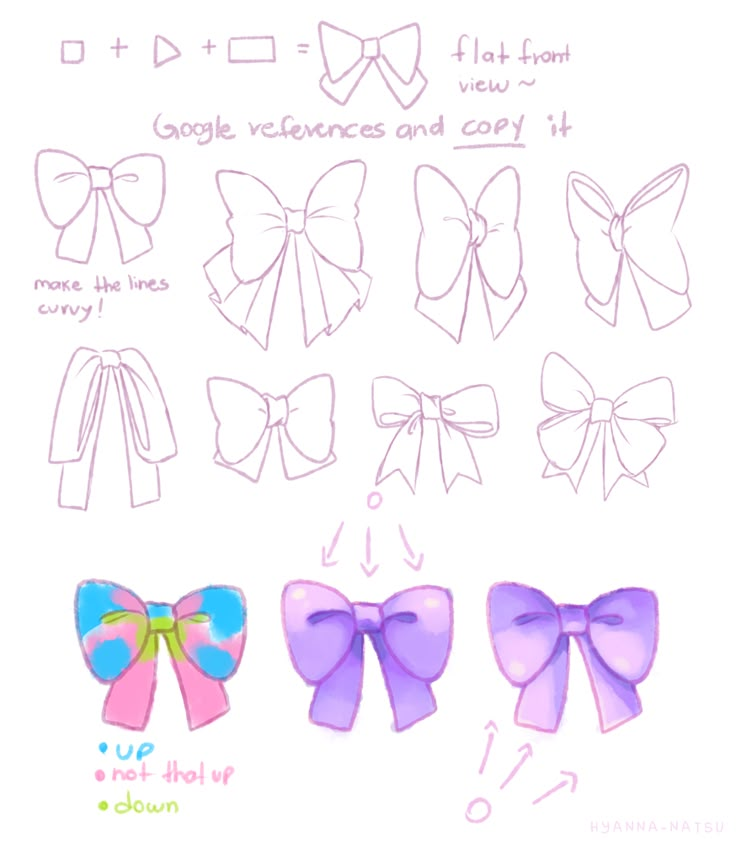 10. Use the brush tool to spread the rhinestones over the pattern, moving in circular motions until all the pattern holes are filled with rhinestones.
11. Use a slightly larger rhinestone to fill the center hole of the pattern.
12. Next, trim a piece of the transfer sheet (included in the Rhinestone Kit) to fit over the rhinestone pattern.
13. Peel off the transfer sheet backing and press over the rhinestones on the pattern. Gently lift the sheet, with all rhinestones adhered.
14. Align the rhinestone pattern onto your ribbon in your desired location (we stuck it on near the end).
15. Lay a press cloth over the design, and use an iron to press the rhinestones into the ribbon.
16. Let cool for a minute or two, then remove the transfer sheet. Rhinestone application complete!
17. Next, assemble the bow.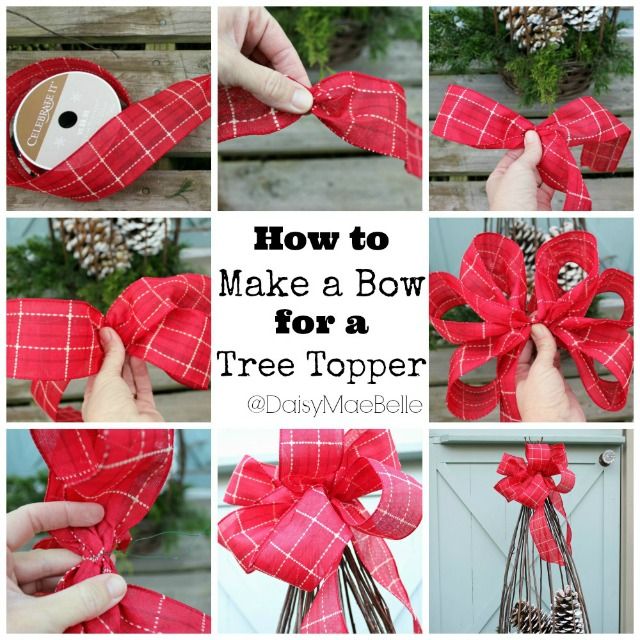 Lay the ribbon out straight with any designs facing down. Fold the ribbon in half and use an iron to crease the fold. This will be the center marker for the bow.
18. Unfold the ribbon, again with designs facing down. With the center mark in the center, fold the tails of the ribbon one over the other, creating a "loop" shape as shown:

Make sure to keep the center mark in the center, and make sure that the tail length is even on both sides.

19. When everything is aligned, pinch the center of the bow along the center mark and at the points where the tail cross to begin making your big, fluffy bow shape. Feel free to move the bow and tails around until you're happy with the shape.
20. Use a zip tie or a small length of string to secure the bow. Tighten the zip tie or string around the center of where you're pinching the bow until it's secure.
21. Use a shiny decorative elastic ribbon to hide the zip tie or string in the center.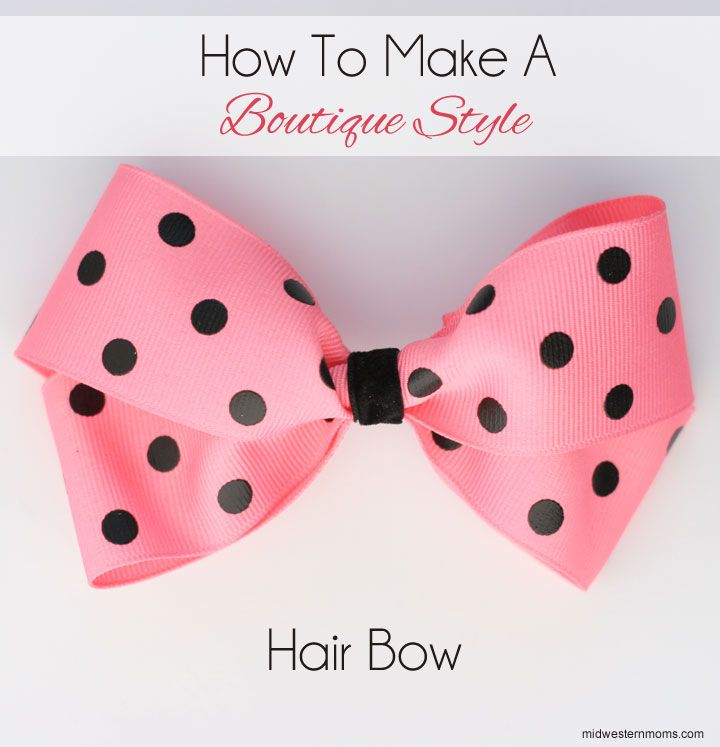 Tie it around the center, but before you secure a knot slip in a hair elastic to finalize the cheer bow.
22. You're done - Enjoy!
Tags
Rhinestones Ribbon Tutorial Crafts Fabric Crafting Jewelry and Accessories Kids
X-moda: the basic rules of club style
Many girls keep in their wardrobe a few extravagant and catchy things that are poorly suited for everyday wear, but fit perfectly into spectacular club sets. Such "highlights" are intended exclusively for nightlife, unbridled fun, incendiary dances and other related entertainment. There are corresponding requirements for such outfits.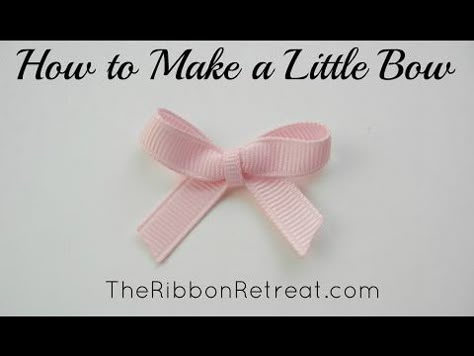 They should not only be bright, unique and completely individual, but also comfortable, not restricting movements, with proper practicality and excellent performance properties. In addition, clothes of this specific category and limited use must correspond to current club trends and the personal style of its owner. Comfortable styles, original cut, unique decoration, acid colors - this is what modern club-oriented accessories look like.
Club dresses
Luxurious dressing ensembles usually use fine fabrics and expensive materials. This is also true for individual club images. Soft velvet, flowing silk, translucent fragments and lace details are what modern accessories of this trend are made of. Glitter reflecting the radiation of electric light sources, large shining rhinestones, original mirror beads, flirty sequins and much more are used as decor.
The choice of style and cut design has its own fundamental principles. Preference is given to dresses of ultra-short length of a tight-fitting silhouette.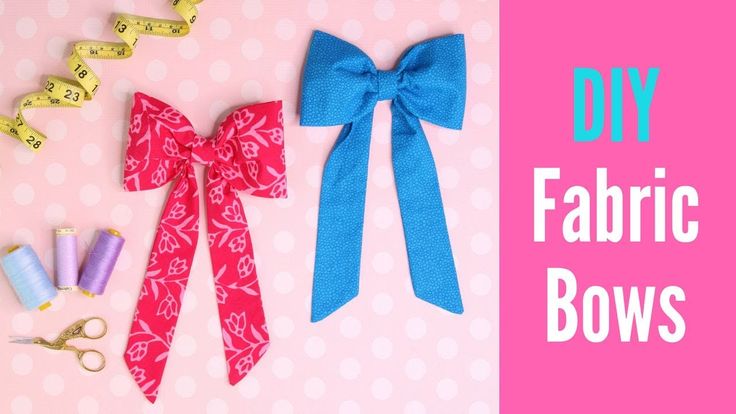 In this outfit, the girl's figure looks especially sexy and seductive. In addition, this model allows you to move freely and feel comfortable. So that the image does not turn out to be overly provocative and vulgar, it is necessary to choose a product with a closed bodice. Plunging neckline is allowed only in models of the universal midi format.
A short dress should be plain and not overly frilly. When using an elongated model, acid colors, abundant inlay with sparkling details, decoration with elegant drapery are allowed. Many girls prefer to wear jeans and a top in such establishments. This is also a good option. In any case, it is distinguished by convenience and democracy. But to create a pretentious image, you still need to use a dress. It is perfectly complemented by silver or gold shoes on a high platform and eye-catching jewelry.
Fashionable colors
Club outfits for girls are characterized not only by a huge variety of shaped solutions, but also by a bright color cocktail.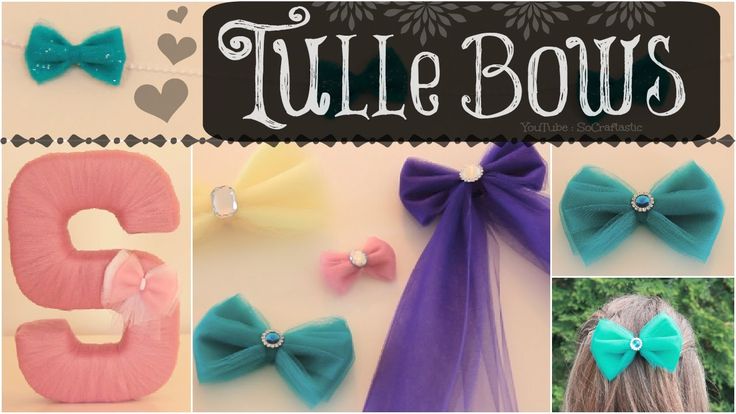 When choosing a color, a lot is determined by the type of clothing items and the way they are combined with the accent details of the image. For example, delicate turquoise and rich emerald colors look amazing in airy chiffon club jumpsuits that are fashionable this summer. Complemented with guipure and lace fragments of a contrasting palette, they look feminine, provocative and attractive.
Such models with an asymmetrical neckline are especially expressive. On an emerald or turquoise background, a silver insert made of translucent guipure looks very futuristic and bewitching. We must not forget about the black classics. Sexy leather leggings paired with a short bodycon dress in pastel tones look amazing. In general, in the club style there are no restrictions on the coloristic performance of things. For bold girls, a juicy lace corset or a comfortable blouse-bodysuit in catchy colors can be an amazing choice.
Skirts for a club look
One of the most comfortable and feminine accessories of modern club style can be called a skirt.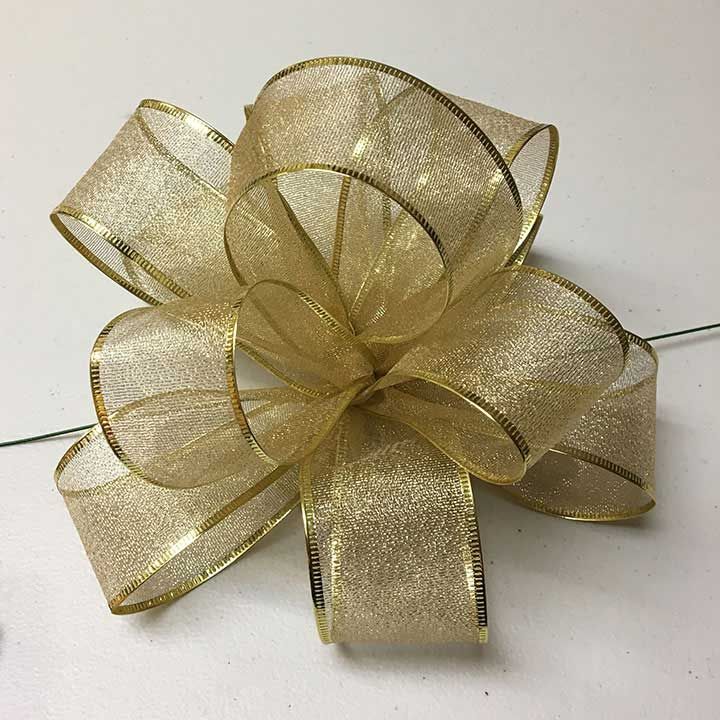 On the basis of such a detail of clothing, an innumerable number of bright, spectacular and catchy looks are obtained. In addition, finding the right top in it in our time is not a problem. The optimal length is a mini, which, in combination with shoes on a curly platform, allows you to demonstrate the sexy grace of girlish legs. The asymmetrical design of the cut and eye-catching decoration help to make the image truly individual and as effective as possible.
The model with colored plumage, which is in trend this season, looks fantastic. This decoration gives the image of its owner lightness and dynamism. A variant encrusted with a long fringe will also make the girl's silhouette fly. In a club style, a daring leather skirt in ruby ​​​​or another equally optically active shade is appropriate. Metal decor, various rivets, spikes and zippers will give the set a certain character and aggressiveness. For lovers of bright and cheerful compositions, a model with a sparkling decor is suitable.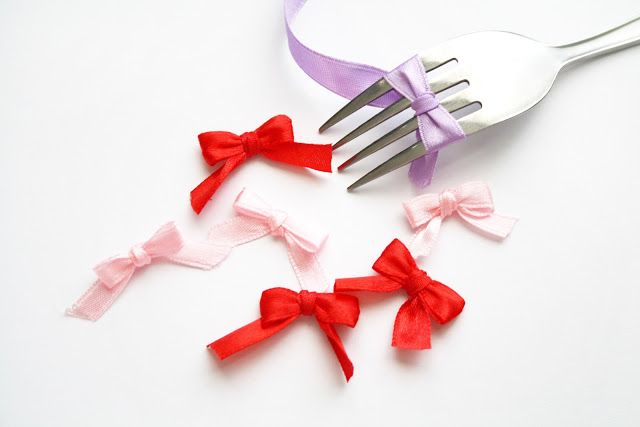 Trousers and shorts
An equally impressive choice for visiting a nightclub will be comfortable trousers stitched with lurex threads or casual boyfriends. Leggings and leather skinny bottoms also seem to be a great option for such compositions. Jeans are successfully combined in a top or a sexy blouse-bodysuit, and leggings are amazingly complemented by a T-shirt or T-shirt. Acid-colored shoes on a comfortable wedge are best suited to such sets. Solemn zest of the composition will be added by appropriate catchy accessories - a bracelet, long earrings, an extravagant choker necklace.
In summer, shorts are mostly used by girls for everyday wear and erotic beach looks. However, today there are many bright club models. On their basis, simply bewitching sets of this destination can turn out. The tight-fitting style with a high waistline and an expressive accent in the lumbar region looks especially great. The last can be a shiny metal chain belt. Such shorts can be combined in an original way with a spacious top or an extraordinary blouse, decorated with a stylized and rather spicy bow tie.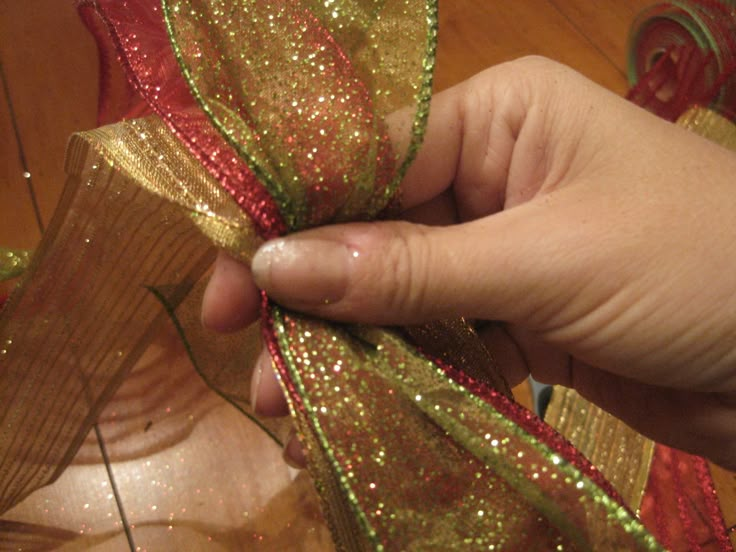 UK Professional Open European Championship as seen by Luca & Loraine Baricchi.
The 2008 British Open European Professional Dance Championship was an amazing dance event. On the last day of the Blackpool Festival, an amazing atmosphere reigned. Yes, it really was a real competition ... However, this year some of the leading couples were not able to take part in it.
Christopher & Justyna Hawkins and Timothy Howson & Joanne Bolton were out of last year's tournament due to injury. This year the situation repeated itself. Perhaps, in their current form, seven rounds of competition is too much of an ordeal.
The complexity of the tournament, however, did not frighten the debutants. Jonathan Wilkins & Hazel Newberry and Arunas Bizokas & Katusha Demidova weren't afraid to take part in the competition, adding a special edge to the tournament. Last year's finalists in the group of amateur dancers, Warren & Kristi Boyce, representing Estonia, also became newcomers among the professionals.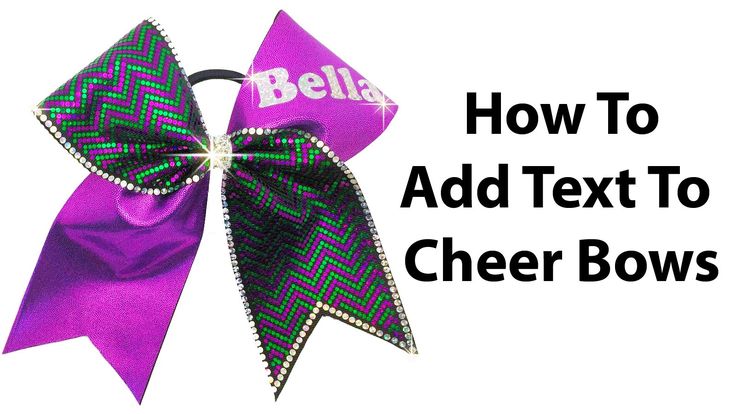 Unfortunately, after performing two dances, they were forced to withdraw from the tournament due to injury. It was noticeable that they would like to continue, but the injury was too serious. We sincerely wish them a speedy recovery.
Among the 48 couples that entered the next round, it is necessary to note several new duets, for which getting into this list is a great achievement. One of them is Craig Shaw & Natasha Manderson . Both partners glided superbly on the parquet, and this was amazing, given the short time that they dance together. The union Christopher Short & Elisa Chanaa was also a surprise. Elisa is just an amazing partner, and they are very suitable for each other.
The US was well represented in the top 48 couples. Tomas Papkala and Frantisek Yordanova ( Thomas Papkala & Frantsiska Yordanova ) are a tall and very elegant couple. They performed their program perfectly, but the partner's dress was too lush, which made the couple somewhat heavier.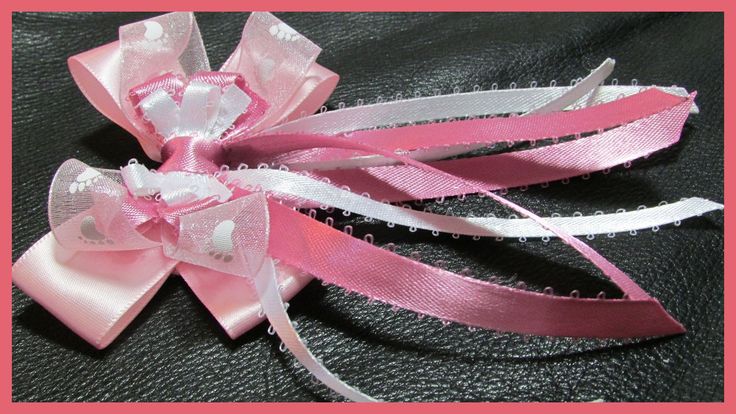 The overall impression of their performance, unfortunately, did not meet our expectations. They need to put more emotion into the dance, often feeling like they are doing \"just steps\".
Couple Urs Geisenhainer & Agnes Kazmierczak , on the contrary, managed to achieve the desired emotional state. And we really enjoyed their performance. They put their soul into every movement and gave themselves completely to the dance. If they continue to develop this in themselves, then a great future awaits them.
We really liked the pair Anton & Elena Koukareko . The partner in this pair has an amazing sense of ease and simplicity of dancing. Egor Abashkin & Katia Kanevskaya - this couple needs to look for a more accurate way to convey their dance to the audience.
Among the remaining 24 couples, the US was again well represented:
Igor Litvinov & Julia Ivleva - a couple with great experience. They move very powerfully on the floor.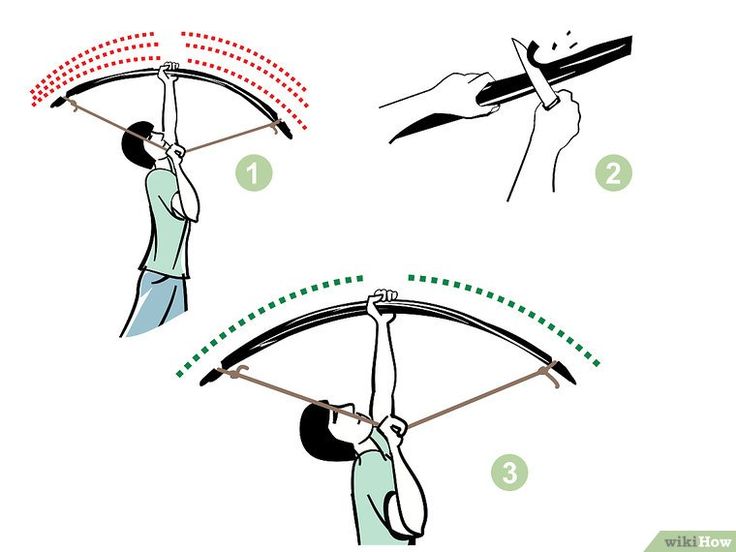 Julia looked especially good that evening in a softly flowing pink dress that balanced the strength and power of their dance. Further development of this pair in the field of more accurate distribution of energy and propulsion will allow them to reach their full potential.
Erminio Stefano & Snejana Petrova is a very passionate and energetic partner in this duet. But this energy must be properly directed either into space or into movements, since it is often it that creates a certain discomfort within the couple. However, without a doubt, they are very talented dancers.
Mikhail Avdeev & Anastasia Muravyova are two very bright and dedicated dancers. Unfortunately, "heavy" is exactly the word that conveys our feelings from their dance. Perhaps a closer attention to the use of different types of energy in their movements will make their dance more dynamic and effortless. In the first rounds, we were somewhat discouraged by the combination of the color of the lady's dress and the jewelry on her head.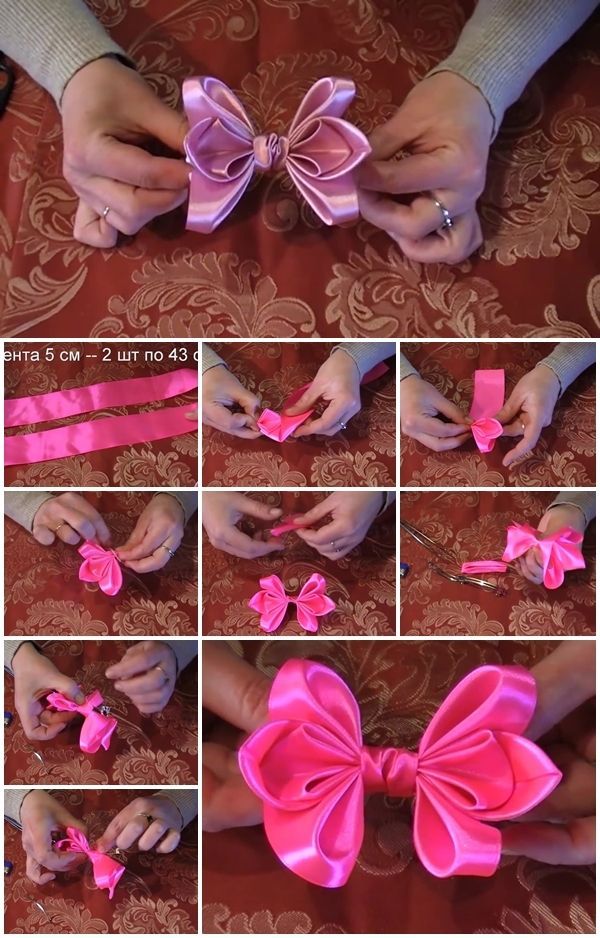 Anastasia was wearing a white and pink dress and ... red jewelry. Then, of course, she changed her dress to red, and everything fell into place. Please pay more attention to details! After all, changing the decoration to create a complete image at the first exit will not take you much time. We were just shocked and couple #7 from Japan. Partner Takahito Suetomi's pink socks may add some flair, but they definitely don't go well with a black tailcoat and black shoes!
Couples Sascha & Natasha Karabey were practically invisible on the floor. Perhaps because of the choice of the color of the partner's dress. All in all, an outstanding presentation. Sasha and Natasha are a very talented couple, and we are sure that they will benefit from this performance and look for a more effective way to present themselves.
A surprise for us was the appearance of the couple Alexandre Chalkevich & Larissa Kerbell among the couples performing the foxtrot. In our opinion, their dance did not correspond to this level.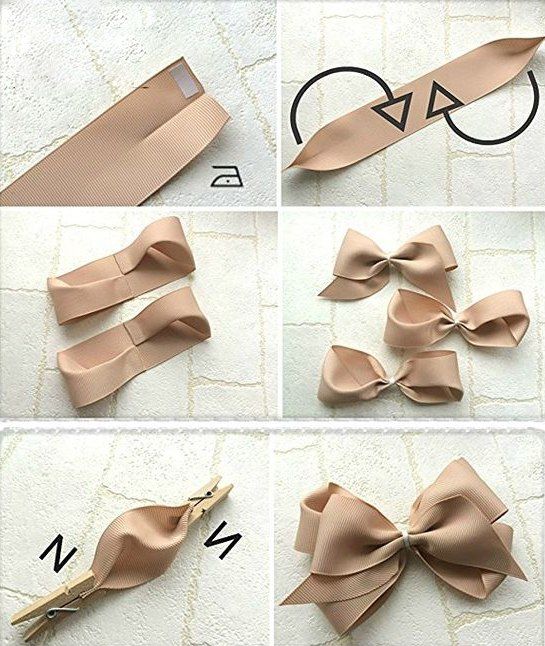 A deeper understanding of balance and movement will take this talented couple to the next level.
Amazing music played this evening by The Empress Orchestra, conducted by Mr. Ashley Frolik. Spectators, couples and judges were completely delighted with his new arrangements. My congratulations to Mr. Frolik and his musicians for a really wonderful, clear sound that inspired the audience and the dancers.
The Winter Gardens Ballroom was in full swing as Mr. Marcus Hilton MBE - our new host - introduced the semi-finals. He was strong and very effective.
Waltz didn't bring any surprises. Domen Krapez & Monica Nigro glided freely on the parquet. Grant Barrat Thompson & Mary Peterson were great, showing a distinct waltz style. Mikhail and Anastasia must have been very excited about their participation in the semi-finals, and in the future they will have to work hard to maintain this high result...
13 couples took to the floor to perform the slow foxtrot.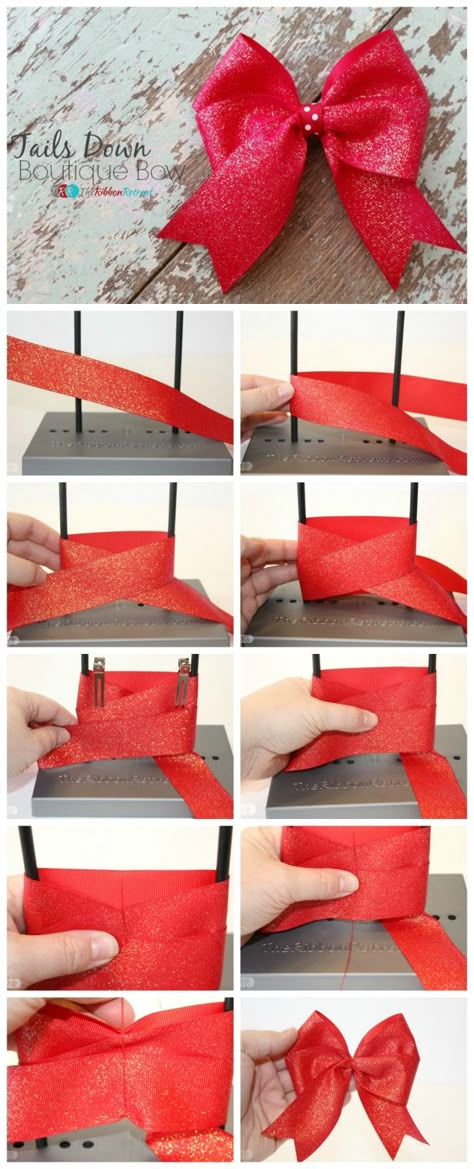 Alexey Galchun & Tatiana Demina in this dance demonstrated a clear progress on the floor, but, in our opinion, they lacked the emotions and understanding of this dance. It was necessary to have a special performance, a deeper understanding and emotional content of the movements.
Experienced couple - Michele Bonsignori & Monica Baldasseroni showed excellent technique. However, adding depth and volume to their movements could improve their dancing.
Arunas Bizokas is a foxtrot master. The way he can make the most of the various parts of the body in the dance is excellent.
Tango was performed by 12 couples. Instead of Mikhail and Anastasia, Giuseppe Magnelli & Francesca Pietramale entered the floor. This couple always has a thorough approach to the execution of movements, their dance is distinguished by amazing power, and therefore their entry into the semi-finals in this dance is not surprising. In the future, I would like to see this couple have more of an internal presentation, not just an external one.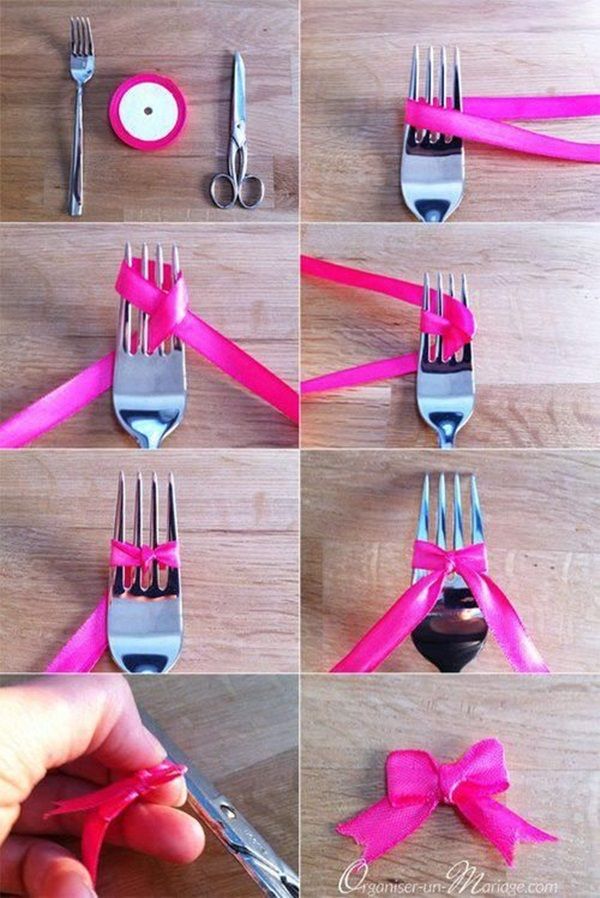 We were more stunned by their dance than emotionally moved.
Mirko and Alessia felt the atmosphere well and accepted the challenge. They understood that it was very important how they danced this dance. Mirko internally lived every movement, and this is exactly what we lacked in the performances of previous couples.
Victor and Anna were completely absorbed in their dance. From the outside, it looked as if performing this dance was the most important thing in their lives.
14 couples were invited to perform the last dance - quickstep. Stefano Soldati & Annalisa Longo entered the floor. An amazing couple that manages to cope with a significant difference in the growth of partners. It was a pleasure to watch them perform quickstep - a lot of different movements, especially swings, jumps, chasses. A wonderful quickstep thanks to a good combination of movements. Well done!
Getting Christopher Short and Elisa Chanaa into the semi-finals was a pleasant surprise for them.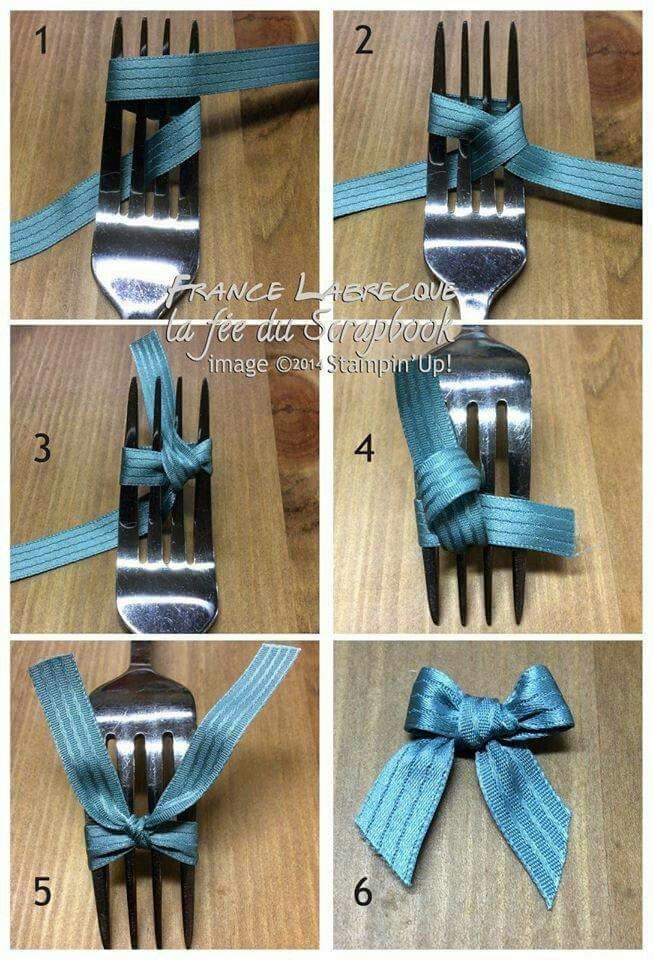 They, of course, perfectly master the skill of moving along the parquet. But, unfortunately, the excitement got the better of them, and they danced the quickstep a little faster than the music.
It is worth mentioning that especially for this round, Mr. Ashley Frolick and his orchestra performed a wonderful swing-quickstep arrangement. After all, it is so important to listen and create a sense of the unity of music and movements.
The couple Jonathan Wilkins and Hazel Newberry have been great at using this music in their dance. They gave themselves completely to his performance, and the music helped them.
Roberto and Morena are another couple who showed good quickstep performance. They were good at swinging movements, but some internal tension had a little effect on the upper body.
It was an exciting and strong final. All couples deserve compliments! After a short break of 20 minutes, the host, Mr. Marcus Hilton MBE (Marcus Hilton MBE) was honored to announce the finalists:
Mirko and Alessia
Won all 4 dances.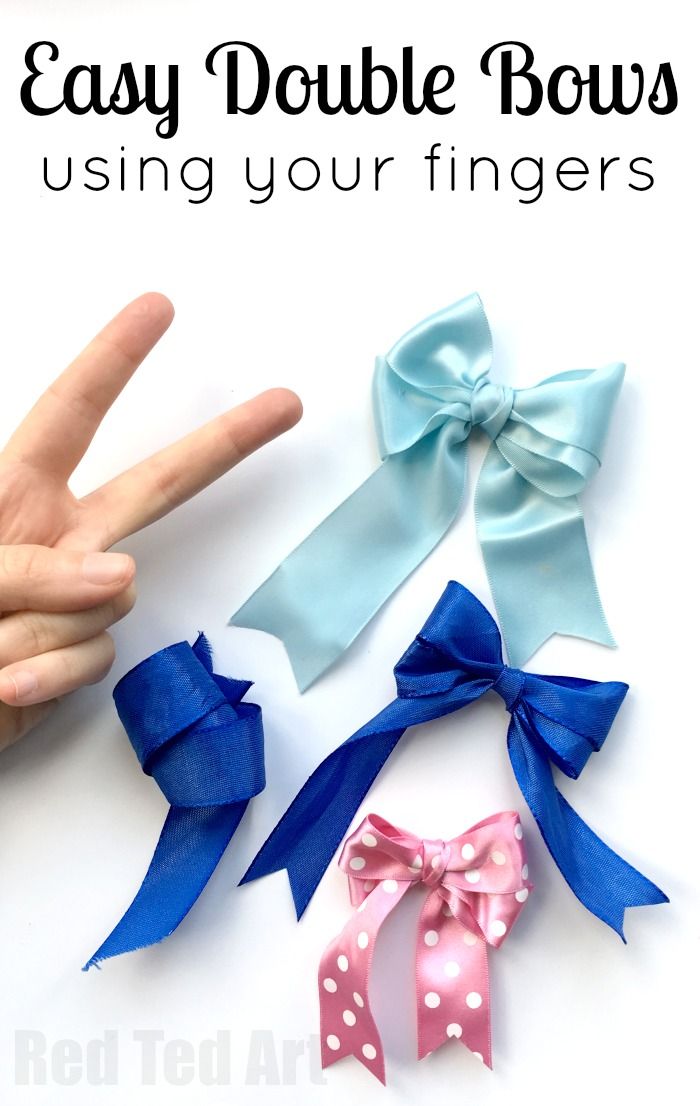 Mirko and Alessia demonstrated amazing emotional connection with the dance. They initially felt the atmosphere of the tournament, and this spurred them to a better performance. This state of emotional unity made it possible for the audience to feel their dance not only visually, but also at the level of feelings. To sum up their performance, we hope that they will take this change into account in their dance and continue to develop it in order to achieve an even greater level of mastery in the art of performing European dances.
Arunas and Katyusha
We were second in all dances. We applaud their skill, which they demonstrated all seven rounds. It wasn't easy, from 4:05 pm to midnight they lived every step of every dance in every round. We saw how they wrestled with Mirko and Alessia in waltz and foxtrot. Arunas and Katyusha need to continue to develop their skills. We were at their seminar at the British Open and after listening to it, we were convinced that their dance would develop.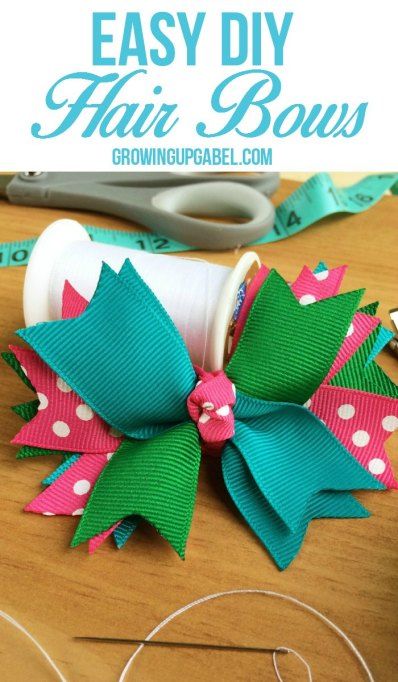 Their tasks are the development of emotionality, artistry and quality of performance.
Jonathan and Hazel
Received third place in all dances. We admire how they feel their dance and each other. For further development, they need to focus on the position of the hands. Their incorrect position slightly disturbs the position and leads to a feeling of tension in the upper part of the body.
We have no doubt that we will continue to see the improvement of the skills of this inspired and hardworking couple. They are both amazing dancers and have the potential to be the best.
Victor and Anna
For Lorraine and me it was the best performance that Victor and Anna have ever seen. In their dance they showed a deeper understanding of the role of men and women in dance. This new sensation allowed them to match their emotions to their movements. It touched the feelings of the audience and created an amazing feeling. Anna looked in a new way, showing off her natural feminine beauty.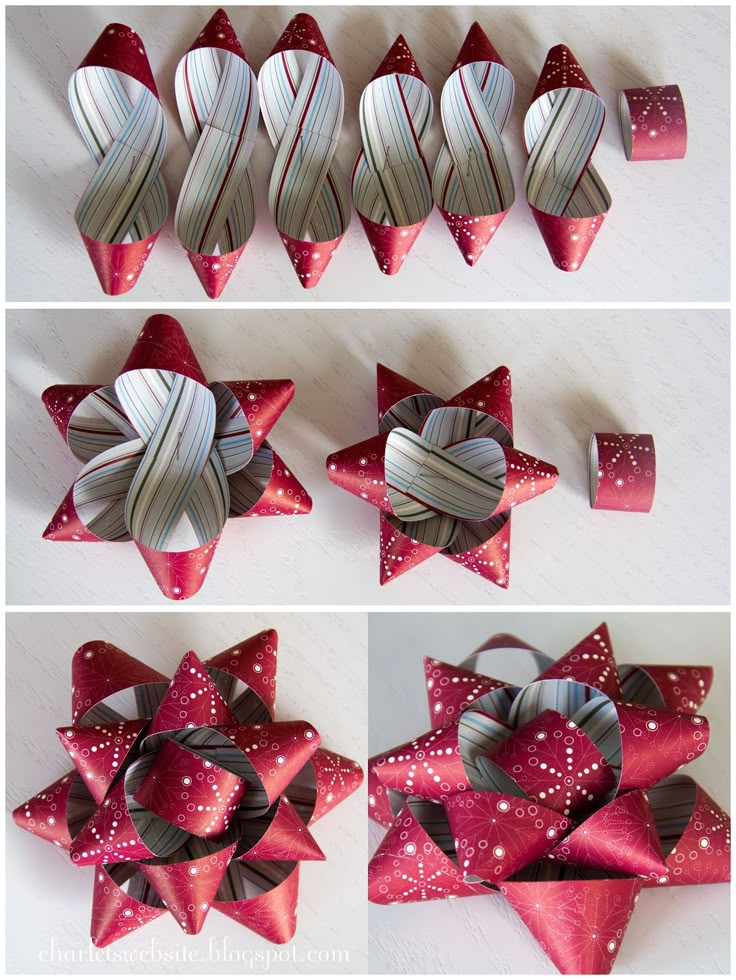 This added to her confidence and influenced the overall picture of the dance. Victor, with his characteristic natural masculinity, completed this elegant and sophisticated image. At this tournament, they showed that they really have potential. And if they continue to develop in this direction, they will soon be able to seriously compete with the leaders.
Domenico and Gioia
Nice couple, but somehow we didn't feel any improvement in their skills. Their dancing was good, but not inspiring. They have an excellent sense of lines, distribution of energy, quality of execution of movements, but there is no feeling of completeness of performance. Their forte is that they can be outstanding dancers and we wish Domenico and Gioia to try new creative approaches and look for the best use of their strengths.
Jonathan and Lyn
An elegant, sophisticated couple who dance amazingly in training and in the gym. However, they have not yet managed to do this during the competition.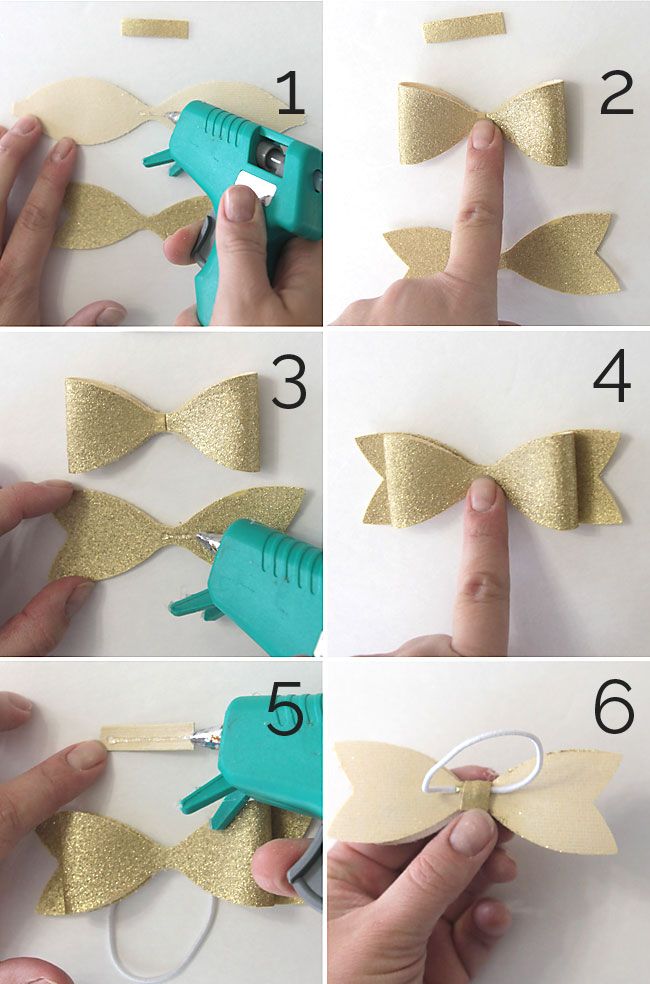 They need to understand what changes in their attitude towards dance when they dance in a competition. They need to be honest with themselves and others in order to dance more freely and openly.
Roberto and Morena
A very talented couple capable of demonstrating a powerful and passionate dance. Unfortunately, in some cases their strengths can also be their weaknesses. So, for example, the depth of feelings is not always transferred to the performed movements, but remains on the surface, creating a feeling of tension and tightness of the upper body. We feel that a greater focus on movement and a sense of "self-awareness in the dance" will allow Roberto and Morena to rise to a higher level in the art of dance performance.
In our memory, the British Open Dance Festival (British Open Dance Festival 2008) is one of the most exciting and exciting competitions we have ever witnessed. We would like to congratulate all the participants for their dedication to the art of dance, and thank Mr.