How to make a latin dance dress
How to Design a Dress for Competitive Ballroom Dancing
How to Design a Dress
Have ever tried to design a dress for competitive Country, Line dance or ballroom dancing?   Then you know how difficult it can be because there are an infinite number of costume options.
Every competition ballroom dance costume needs design elements to make it interesting, but there are two main things you want to consider when you create a dress design.
1. How to choose elements for your dress design.
2. How to design a dress that looks good on your body shape.
How to choose elements for your dress design
This flesh color Latin dance dress was designed by Tammy Arriola, one of the original Sew Like a Pro™ members.  She made this dress for her daughter who looks amazing in this skin tone dress accented with red fabric flowers.
Find your inspiration dresses. 
You can search magazines, billboards, clothing stores, and a plethora of other places online or in person.
  For really fresh ideas, look outside your normal comfort zone.
Floral arrangements, haute couture, Western horse show jackets, and Irish dance dresses are just a few non-traditional places you can look for Country or Dancesport dress inspiration.
Pinterest is fantastic for storing all your ideas in one tidy, easy to access location.  Before you begin a new dress design search, visit our  Sew Like a Pro™ Pinterest boards, where we saved thousands of dance and skate costume photos for design inspiration.
As you know, it is easy to get lost down the online-rabbit-hole of dance and skate costumes ideas.  The sheer number of dress options can be overwhelming.  If you get frustrated in your search for a design elements, read my blog on how to avoid overwhelm when designing a dress.
Choose a design element you want to focus on, then do a dress search with that key element in mind.
Prior to searching for inspiration dresses online, Tammy decided she wanted her daughter's new ballroom dance costume design to include gathers and a drape; two design elements she had not done before.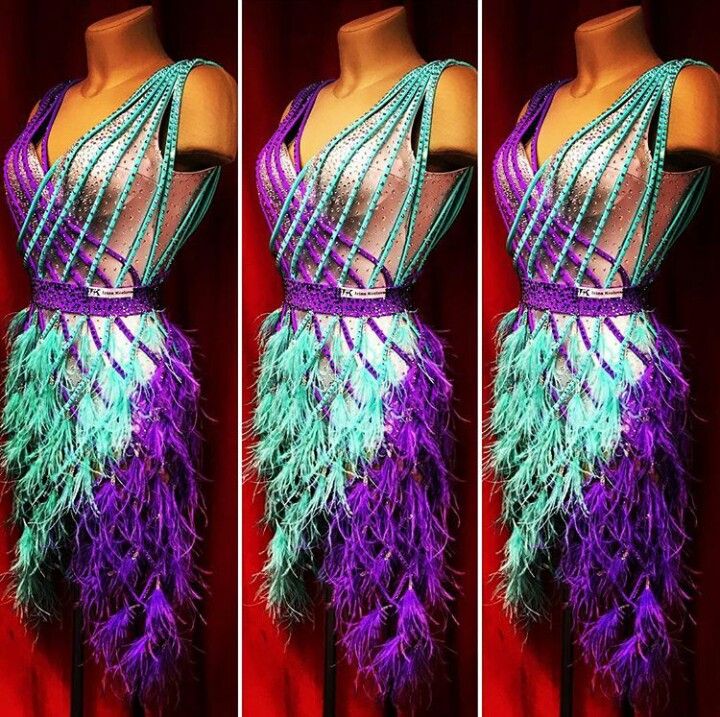 Choosing those two design elements before beginning an online search helped Tammy narrow down the inspiration dresses so she could stay focused during her online search.
Once Tammy saw a few gathers and the drapes on other Dancesport dresses, she was able to design a dress with ease and clarity.
My favorite design element on this dress is the pattern of red flowers. 
Tammy hand-sewed and rhinestoned all of them, beginning with the large flowers, and filling in with the smaller flowers. It adds an eye-catching touch of color to an otherwise flesh color dress.
In addition to the drape, gathers, and flowers, the skirt also adds to the overall design. It is very lightweight and fluid stretch crepe from Chrisanne Clover.
The rhinestones are also a beautiful touch.  Tammy used cabochons, red beads, and Siam navettes to decorate this dress.
SEW LIKE A PRO™ DRESSMAKER TIP #1:
Ideally, when designing a dress using beige fabrics, you do one of these two options:
You can make the beige much darker than your skin so it looks intentional.  

This is what happened with me because I am so pale.  The brown lycra looks like brown, not "flesh color" as Tammy made it for her daughter

You can make the lycra match your skin tone so the dress appears to be flesh color. 

This is usually the intended, and better, look
Try not to make the dress almost, but not quite matching your skin. It will look like you meant to make the dress flesh color and didn't quite get the right tone.  If you need to have a better match between the dress and your skin, you can custom dye many fabrics before making the dress.  Or for an easier solution when the dress is too dark to match your skin tone, apply fake tanner or visit a facility that does spray-on tan to achieve a temporary darker skin tone.
Never Miss a Dress or Design Tip! Get the SLP™ newsletter.
We value your privacy and would never spam you
How to design a dress that looks good on your body shape
This part of designing a Country or ballroom dance costume can be difficult because everyone has a unique body shape.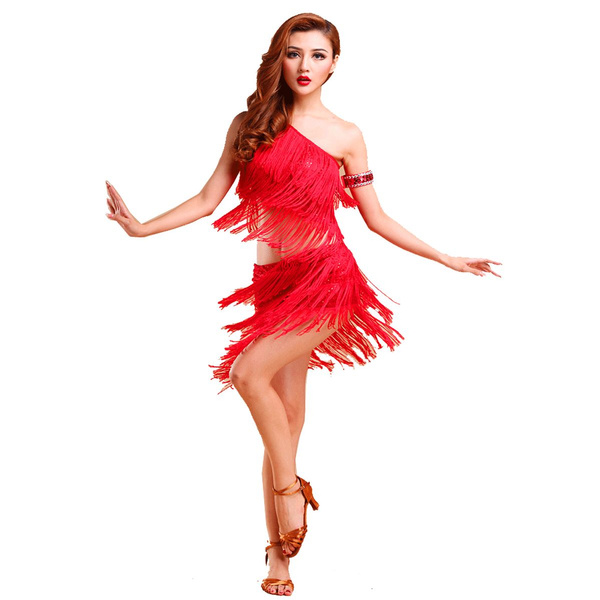 Look at the photo below of me wearing the beige and red dress featured in this post, plus two additional dresses also made  by Tammy.  Notice how each dress looks very different on me?
When you design a dress, it is necessary to know your body well so you can choose design lines that accentuate what you want to show and draw attention away from body areas you which to camouflage.
Click here to read the blog post featuring Tammy's purple velvet Latin dance dress.
Click here for the Latin dance dress with white chainette fringe and blue fabric flowers.
In the near future, I will do another post talking in detail about how and why these three dress designs look so different on me.
SEW LIKE A PRO™ DRESSMAKER TIP #2:
Since our bodies are not perfectly symmetrical, asymmetrical design lines or big focal points can draw the viewers' eye to specific areas of the dress.  Why is this useful?  Because when a dress can intentionally make the viewers look at a particular part of the dress, it can be used to draw attention away from areas we do not want them to look at.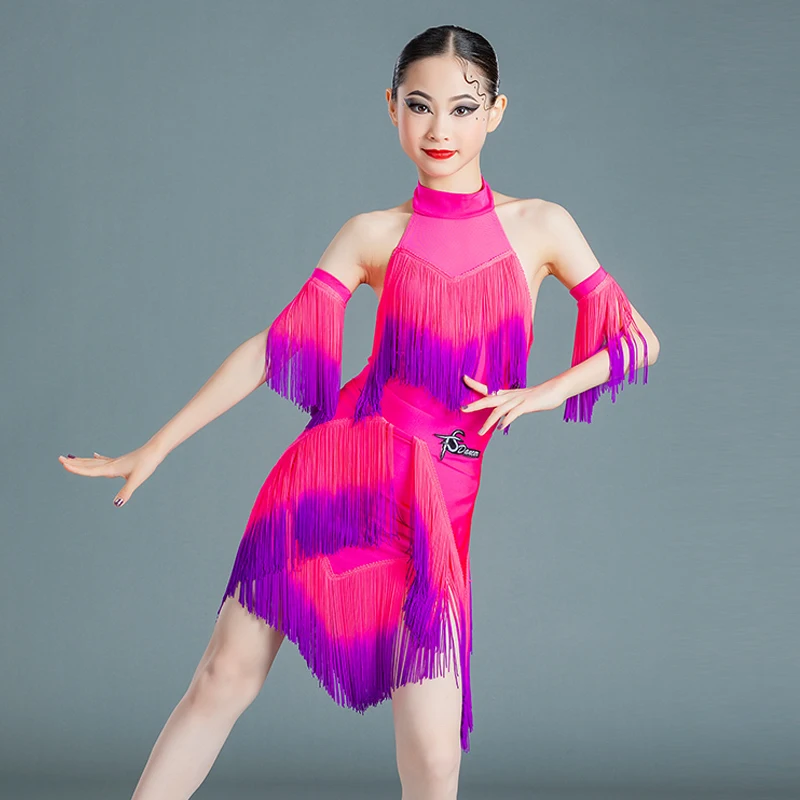 Click here to learn how to use asymmetrical lines to create focal points on your ballroom dance costume.
Lastly, if you want to know more about how to design a dress specifically for your body shape and size, I recommend you follow us on Facebook to get extra design tips and to be notified about our upcoming design challenges or masterclasses.
Please leave a comment below telling me your favorite part of Tammy's skin tone and red fabric flower Latin dress dress.As always, I appreciate you sharing this post with all your dancing, skating, sewing friends!
Never Miss a Dress or Design Tip! Get the SLP™ newsletter.
We value your privacy and would never spam you
Design Your Own Ballroom and Latin Dance Dresses Online
Design your own ballroom gown, latin dress, ballroom skirts to keep harmony.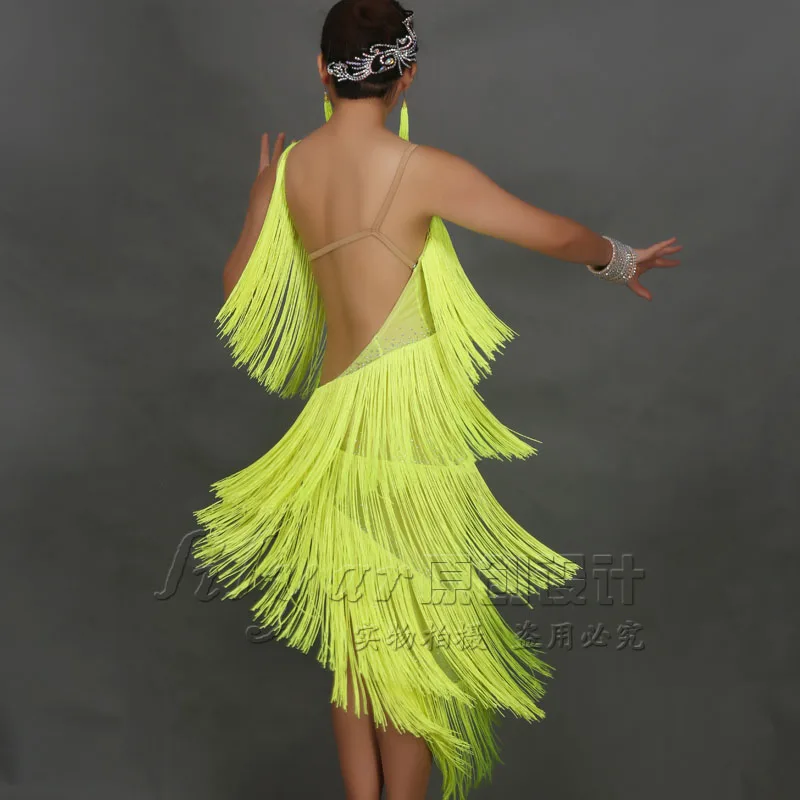 Besides, ballroom competition dresses, latin dance dresses, ballroom performance wears, ballroom dance skirts….
Get Started
Ballroom Dresses$299+
Latin Dresses$189+
Ballroom Skirts$169+
Latin Skirts$169+
Welcome to create your dance dress
We have plenty of fabrics, embellishments, colors, accessories for your choice. We provide professional sketching service, measuring guide and OEM service for designers and retailers.
The Dress Creation Process
It's easier than it seems to create a dance dress based on your ideas, including the fabrics, colors, sizes and more are customizable.
Phase 1Design
Phase 2Communicate
Phase 3Create
Phase 4Confirm
GETTING STARTED
DESIGN
▸ Get Inspired
▸ Send us inquiry online
You're the designer
Get inspired from internet such as Google, Instagram, Pinterest, etc.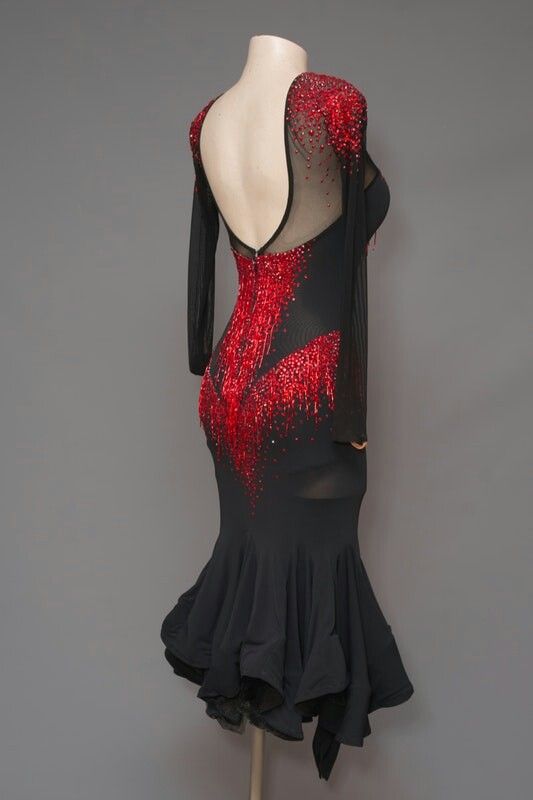 Submit customization inquiry on Smartsdance with dress images and your demands.
COMMUNICATE
▸ Fabric & Color
▸ Measurements
▸ Sketch
Complete the design
Our designer will work out your design with you. You can have unlimited communication to confirm each single detail of your dress design, such as fabric, color, size, sketch…
CREATE
▸ Choose fabrics & embellishments
▸ Plate-making
▸ Tailoring
Originality to create
After getting payment, our team will start the complex production process.
CONFIRM
▸ Quality control
▸ Take photos for confirmation
▸ Deliver
Dream come to true
We provide dance dress finished photos for your confirmation before shipping, and you could have one time modification for unsatisfactory parts for free in adjustable range.
Submit Your Customization
Process Timeline
We require dance dress orders to be placed 1 months*** before your dance date and suggest you schedule your initial consultations 1–2 months before your big day.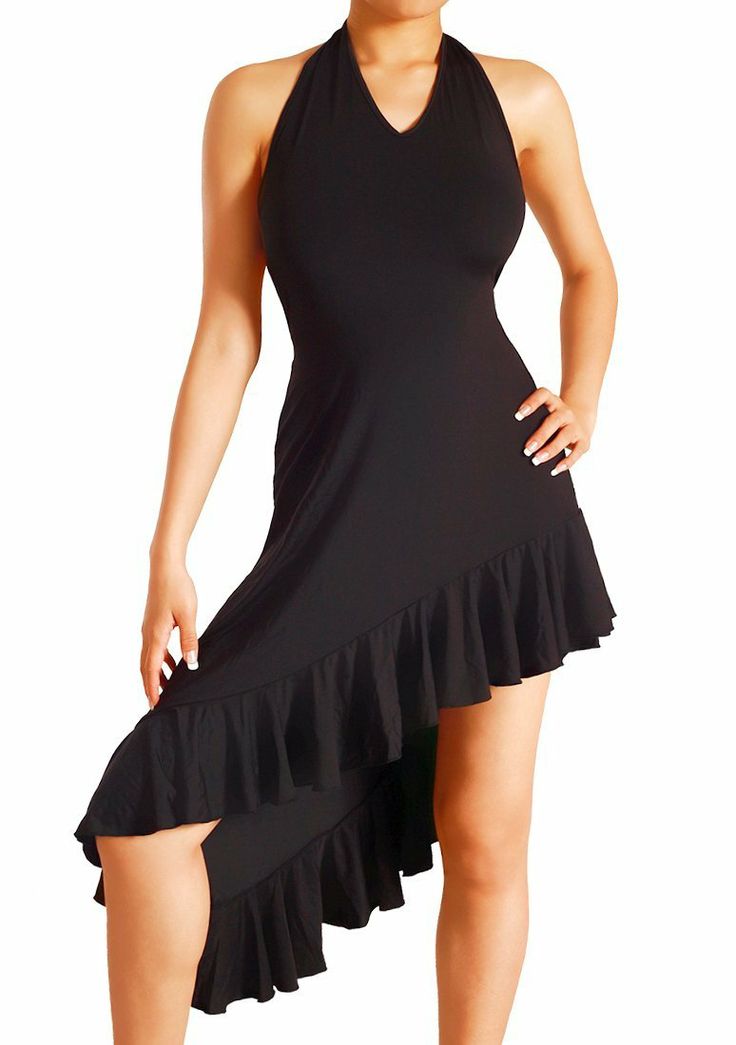 * Timelines are subject to change depending on the complexity of the gown and how long it takes to finalize the design details.
** Alterations are not included in the price of your dance dress.
*** You can order your dance dress 1-2 months out from you dance, but you will be placed on an accelerated timeline with potential design restrictions.

Not a local? Not a problem!
Smartsdance works with clients from across the country and around the world!
• Call or email us with your inspiration photos, a detailed description of what you wish to create and your event date.
• Based on your consultation, Smartsdance will send you a sketch of your dream dress and a project proposal.
• When you decide to get started with us, a payment will be required before we can begin production. When we have received your payment, we will then send you instructions about how to obtain your measurements.
• We start the production of your dress after we receive your measurements.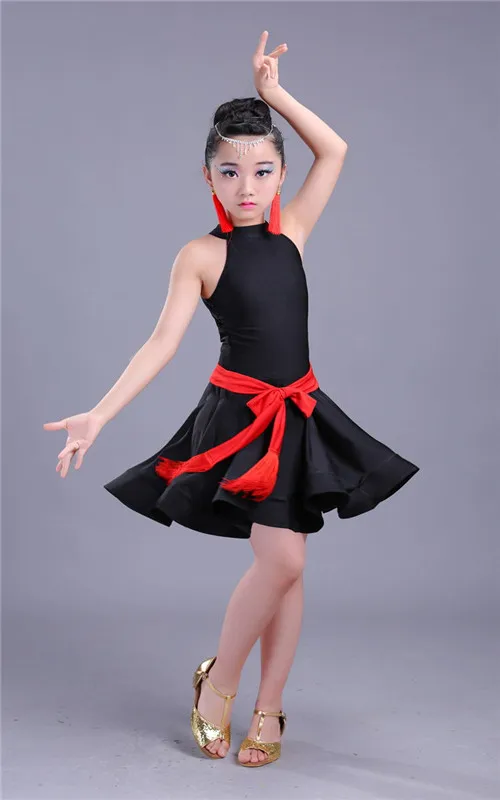 • When your dress is ready to be shipped we'll send you detailed photos of your project .
• When the confirmation email has been received, we'll ship your dress to you.
•Smartsdance makes your dress to order according to the specific measurements you provide. In the event you need additional alterations, you will be responsible for obtaining them from your local seamstress or tailor.
FAQ
Frequently asked questions
1, How long can I get the dress?

It depends on the complexity of design and the time for communication between you and us, the timeframe will vary from 1 to 2 months. Therefore, you are highly recommended to start to customize your dress at least 1 month before your event date.
2, Do I need to pay before seeing the final dress?

Yes. We will start tailoring your dress after receiving the payment, please kindly noticed that the dresses are made to order. However, you could always use our sketching service to preview your design.
3, Is the final dress will be 100% the same as the original design?

We may not be the orginal tailor of your referred dress. We might can't make it the exactly same as the original design, but we will confirm all the details(such as the color, fabric, size, etc.) with you before tailoring.
4, Could I return it if I am not satisfied with the customization?

Yes, you could cancel your customization at any time before shipping. 100% refund might be not vailable since the dress is specifically made by following your design idea and size. Please refer to our return policy.
Talk to a designer
Our team is ready to turn you dream dance dress into a reality.
GET STARTED NOW
How to sew a ball gown for dancing, recommendations and rules.
How to sew a ballroom dress for dancing? The question is rather difficult. Dance is flight. If the dancer feels and listens to himself, his body and thoughts, then his performance will enchant and delight even the most strict judges.
Nothing should distract the performer from the dance, so a comfortable outfit that does not restrict movement is half the battle.
The dance costume has very important tailoring features. Creating a perfect ball gown in every detail is much more difficult than sewing an outfit for every day. About how to sew a dress for dancing, "SportKot" will tell you - your guide in the world of sports beauty.
So, let's start with the main rules for ballroom dance dresses. The movements of the dancer require high elasticity from the costume, so the choice of fabric is extremely important. For sewing the base of a ball gown, fabrics such as lycra, stretch guipure, and supplex are often used. What is a base? This is a special swimsuit that covers the chest and back and also serves as underwear. The swimsuit should fit as close as possible to the body, emphasizing the feminine shape of the partner and not allowing the dress to peel off to the waist level. As for the color of the swimsuit, the rules allow the use of any other than nude.
Also, it is forbidden to use guipure and other transparent fabrics for sewing the base.
Dresses for Latina are short, moderately open outfits with various trims on the chest and skirt: feathers, flounces, glass beads, rhinestones, fringe. Here you can show your imagination and express your bright, extraordinary style. But do not get too carried away with decorative elements, so as not to weigh down the image. Latina is, first of all, emotions, and a beautiful outfit should only visually enhance movements, and not distract the attention of spectators and judges.
Standard dresses are "full length" dresses. They have a fitted style, and thanks to the multi-layered skirts made of light fabric, it creates the feeling that the dancer is floating through the air, and not stepping on the parquet. When sewing dresses for the standard, it is possible to use fabrics of any color, with the exception of shiny materials and shiny finishes.
To sew a truly luxurious ball gown, it is important to think through all the nuances, from style to the smallest decorations.
But most importantly, it's still convenience. Consider the main rules for sewing dresses for ballroom dancing:
⦁ Despite the fact that a pattern is used when creating a dance dress, you need to adjust the outfit on the body. This is the only way to achieve the best result. If there are cutouts on the skirt, it is also better to do them when trying on, in order to immediately understand how they will look.
⦁ All sections of the suit are processed with an elastic band, as on a swimsuit. This is done so that the dress does not fly off and does not ride up. The seams are ground on a knitting machine, and the skirt and other elements are sewn in a zigzag.
⦁ During the performance, the dancer does not have to worry about her outfit falling off. Therefore, all parts must be securely fastened. If the dress has deep cutouts, they are fixed with jumpers. Shoulder straps, straps and sleeves are sheathed with rubber bands.
Having decided on the style and choosing the fabric for the dance dress, you need to choose a pattern.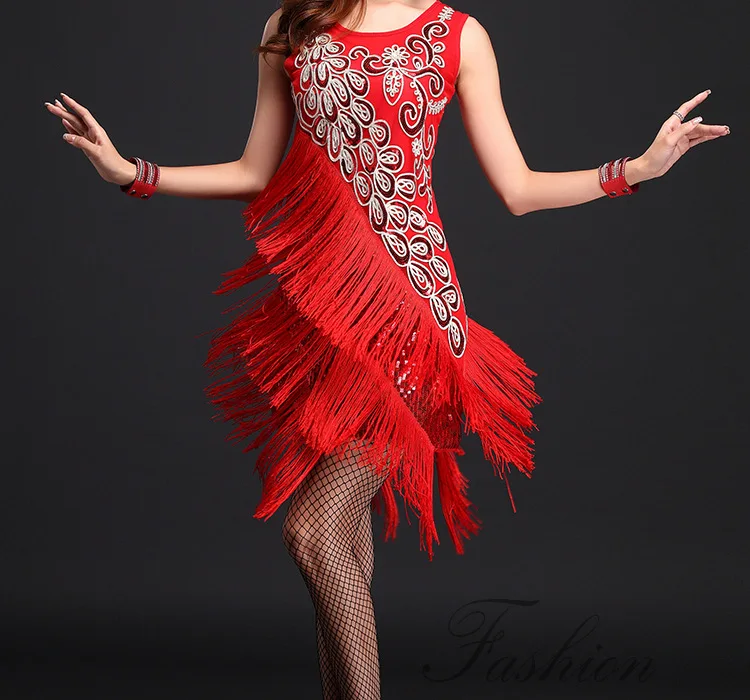 Of course, it is better if the pattern is made by an experienced craftsman especially for you. After all, this is the only way you can get an exclusive thing that will allow you to really shine during the performance. When the pattern is ready, the suit begins to be sewn from the bodice and skirt. Decorative trim and decorations are sewn only after the ballroom dance dress is completely ready.
How to sew a latino dress for beginners

The bust is draped horizontally, re-gathered in the center of elastic fabric to match the leotard. Chip, trace with chalk along the contour, mark allowances and control points, cut and chip off the details of the pattern, mark each detail from the wrong side. After some thought, I finally decided to sew a dress in the school workshop under the guidance of a teacher. Dance is inextricably linked with music, which is embodied in the choreographic composition, movements, figures. Tools and accessories: scissors, hand needles, tailor's needles, tracing paper, sheets of graph paper, ruler, pencil, measuring accessories, chalk.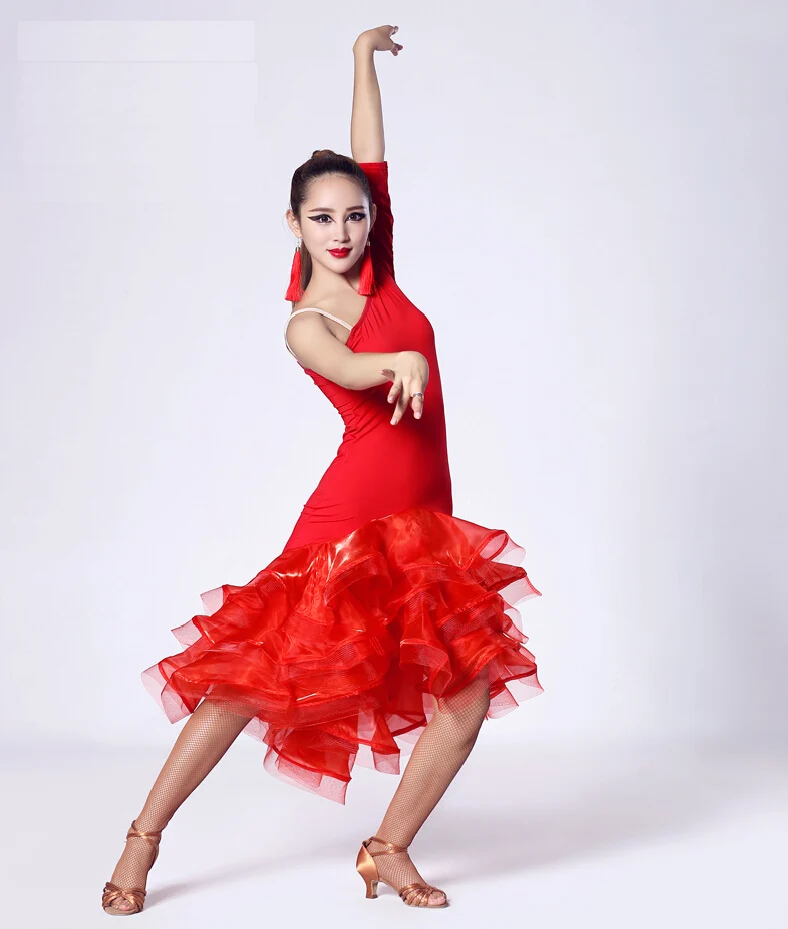 Watch video
Dance is a form of art in which artistic images are created by means of plastic movements and rhythmically clear and continuous change in the expressive positions of the human body. When I was little, I had one rating dress for all dances, and now I already compete in the junior-2 category (e class). Dresses are decorated with flowers cut from printed fabrics, from pan-velvet, from voluminous lace, etc. The basic basis of the costume for performing Latin American dances and any sports dances is a leotard. And the beige with turquoise was sewn as a sampler, but since it turned out to be successful, I already go to classes in it, and the black one is waiting for the festive release. The choice of fabric, tools, devices, equipment for tailoring all the dresses of the dance range, approximately the same names of fabrics and materials are used.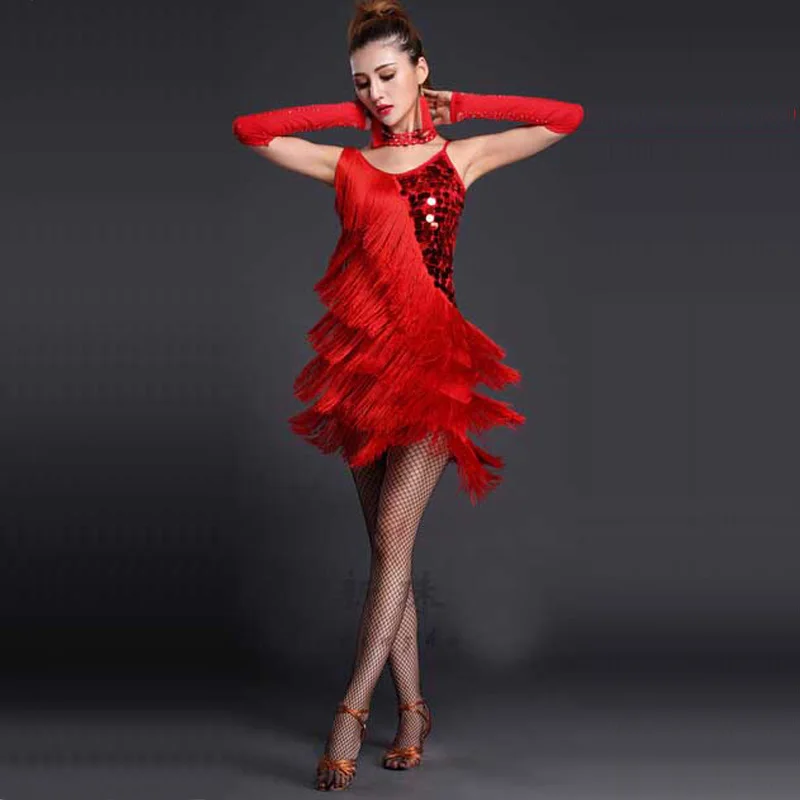 ---
Creative project ballroom dance dress
Baste the appliqués and then sew on the yoke with a zigzag stitch until the yoke meets the swimsuit. All dances of the European program are performed with advancement along the line of dance (in a circle counterclockwise). Throughout European cultural development, ballroom dancing has been influenced by a wide variety of ethnic sources as well as professional dance.
Pants for my husband have also been sewn, and in the process of making a black shirt with silver trim, like my dress. From early childhood, I could endlessly watch the cartoon "The Nutcracker" and dreamed of learning how to dance beautifully. It is obligatory to observe safety precautions and occupational health when working with sharp and piercing objects, when working on a sewing machine and during wet heat treatment. Ballroom dancing is considered one of the most beautiful, spectacular and theatrical sports, so the importance of a costume in the success of a couple is difficult to overestimate.
Overcast the finishing part of the drapery along the lower cut and gather in the middle, evenly distributing the assembly.

---
How to learn how to sew a skirt for latin dance belt
Inserting elastics along the cuts to the allowances for the cuts of the underpants and the neckline of the back, bast, slightly stretching the elastic. Amateur world championships are held under the auspices of wdsf (formerly idsf), and professional ones are held under the auspices of the world dance council. English competitions continue to be the most prestigious in the world, in particular, the uk open and the Blackpool festival ( eng. In the decoration of dresses, fabric appliqué and various decorative materials are used, mainly stones, glass beads, beads and similar materials, the use of which can be found by fantasy. Virtually waste-free production - even small pieces can be used for sewing patchwork, very small ones can be used as filler for decorative toys, pillows, etc.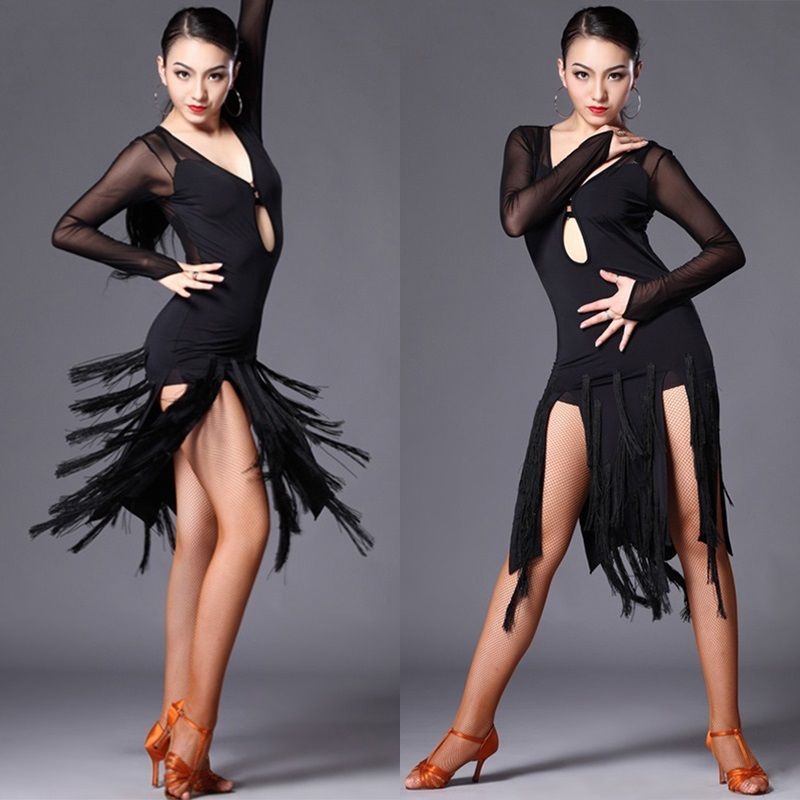 Sewing the cups to the leotard inside the Latina dress Attach the foam cups by hand to give the bust shape and extra volume. Goals and objectives of the creative project goal: to sew a product that will help me develop my creative abilities, show my individuality and independence. The cost of the costume shows the material possibilities of the parents who have the appropriate material possibilities for teaching the child to dance. If large cutouts are made in the model, then they are necessarily pulled down with a body elastic on the back and, if necessary, on the shoulders, providing the desired level of fixation of the dress on the figure in the chest area.
Recommended
How to make ripped jeans simple steps photos
How to make ripped jeans useful tips for making stylish beauty 70 photos video, we all know the phrase: everything new is well forgotten old, and now we can observe the same thing in the situation with jeans.