How to make a dance pole
How to build your own dance pole
Dancing with a dance pole is fun for everyone. It's fantastic exercise, resulting in tight abs and toned biceps. It also makes for some tantalizing entertainment, no matter who's dancing on it! If you want to enjoy the excitement of a dance pole whenever you want, you've got to have one in your home. Fortunately, anyone can build one!
1. Measure te height from your floor to your ceiling
2. Go to the hardware store and select a piece of steel plumbing pipe. Have a store associate cut the pipe for you so that it's 5 inches shorter than the distance from your floor to your ceiling.
3. Assemble the rest of your supplies in the place you intend to put the pole.
4. Take one of the plywood sheets and drill four holes into the very center of it.
5. Drill a hole into the center of the 1-inch piece of 2-inch by 6-inch board.
6. Use the four bolts to attach the flange to the 1-inch piece of board and the sheet of plywood.
The bolts should appear through the bottom of the plywood.
7. Put the washers on the bolts.
8. Screw the nuts onto the bolts over the washers
9. Use the hammer and nails to attach the two 4-inch pieces of board to either side of the bottom of the sheet of plywood. One board should be on the left side and one board should be on the right side, parallel to each other.
10. Use the hammer and nails to attach the two 4-inch pieces of board to either side of the bottom of the sheet of plywood. One board should be on the left side and one board should be on the right side, parallel to each other.
11. Drill a hole into the center of the second sheet of plywood. The hole should be wide enough that the flange fits through it snugly.
12. Nail this piece of plywood to the pieces of 2-inch by 6-inch board on the other sheet of plywood. The two sheets of plywood should match up to each other exactly once this is done.
13. Attach the steel plumbing pipe to the flange.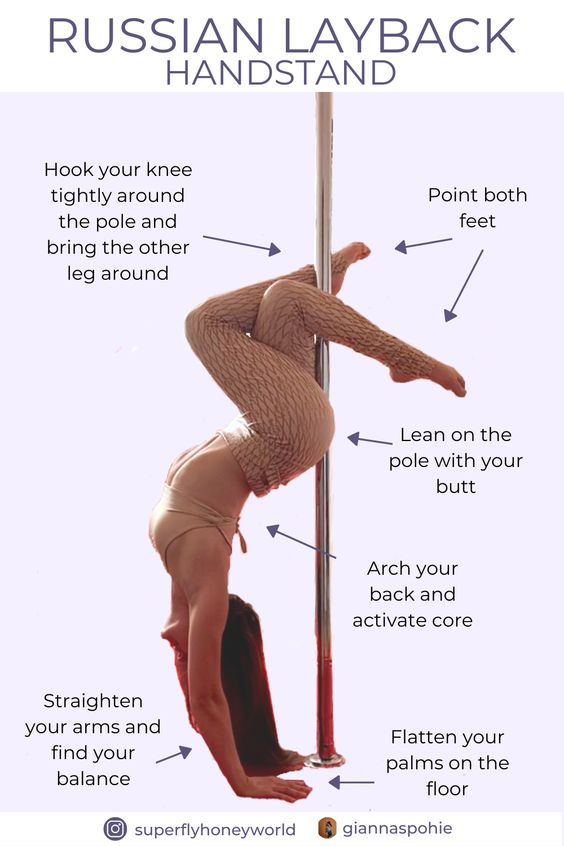 You can do this by twisting it on.
14. Slide a few bricks in between the two sheets of plywood to anchor the pole's platform to the ground.
Tips & Warning
Place bricks around the base of the stripper pole to reinforce it. This is an especially good idea if you plan on having anyone weighing more than 200 pounds swinging from the pole on a regular basis. Just keep piling up the bricks until you feel confident the pole is as steady as it can be.
Don't try anything too acrobatic on your dance pole until after you've practiced enough to build up a good deal of strength. You don't want to pull a muscle, or worse, fall and break something important.
These instructions were from Ehow.com
Like this:
Like Loading...
This entry was posted on Monday, October 5th, 2009 at 6:41 pm and is filed under fitness, pole dance. You can follow any responses to this entry through the RSS 2.0 feed. You can leave a response, or trackback from your own site.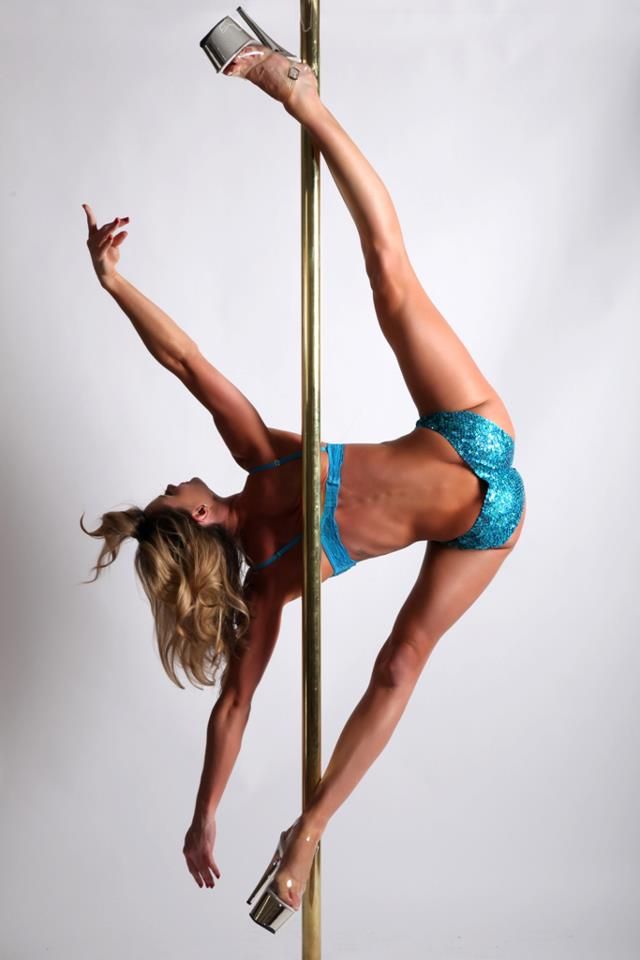 How to build your own stripper pole!
Suggested Blogs
Finally a Break Body image 10 Silly Things I've Heard From Boys About Pole Dancing Dear Pole Bloggers, Facebook Is Screwing You Webmaster On The Pole
Making your own home standard stripper/dance pole for under $100
What you need:
•   A plumbing pipe (1 ¼ diameter)
•   2 Plumbing flanges (same as pole)
•   Two pieces of cull wood - we painted ours
•   Measuring tape
•   Powered drill
•   6-8 Metal material wood screws (need to be at least 3 inches long)
•   Stud finder
•   Non-slip grip (can be purchased in rug/carpet department)
•   Sand paper (paint department has a lot of choices) - I used medium then fine grade
•   Clear Lacquer
•   Clean metal primer (optional if you're painting)
•   Paint (optional)
Step 1
   Measure your ceiling height from the floor.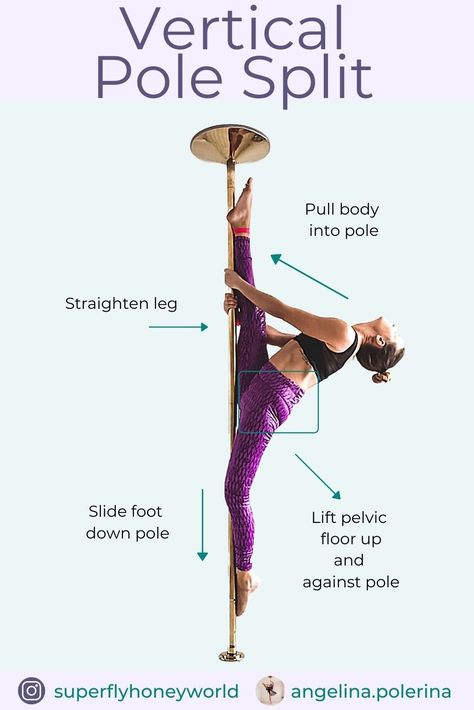 Since you will have the pieces of wood at the top and bottom, subtract their thickness from the height of the ceiling. For example, our ceiling is exactly 96 inches, so we subtracted 2 inches to get the length of the pipe. We had the pipe cut and threaded at 94 inches.
•   Note: Next step is to prepare the pipe and cull wood. I wanted a hot pink pipe so we had some extra steps. If you want it painted follow the optional step.
Step 2
   Sand down the pipe with the medium sand paper. Make sure every part of the pole is nice and smooth. Then use fine sand paper to finish up the job. If you don't want to paint your pole, spray it with a clear lacquer (oil based spray paint works great).
Step 2 – optional
   After sanding, before lacquer, use an oil based spray primer – for clean metal. Let it dry over night. Then spray paint (oil based spray paint) the pole and flanges on both ends. Let dry overnight. Do another coat. The day after that, use the clear lacquer and let dry.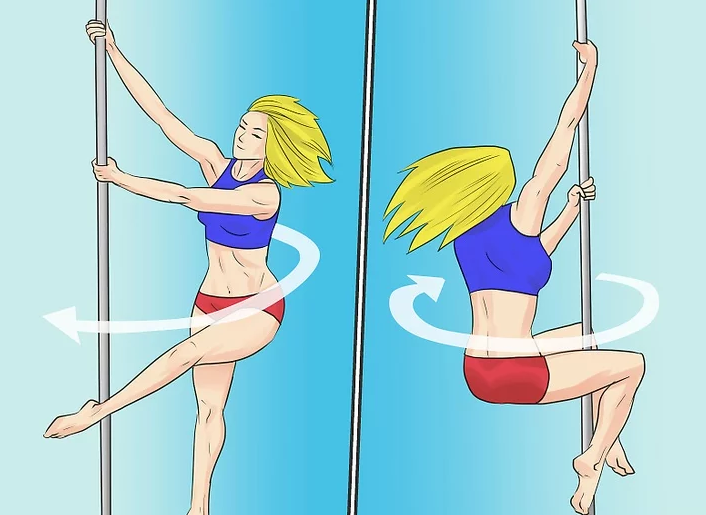 Step 3
   Using your stud finder, find the beam in the ceiling where you want your pole. The pole MUST BE DRILLED INTO THE BEAM. Do not drill into DRYWALL. With the flanges on each end of the pole, place the rubber non-slip grip underneath the cull wood on the floor side. Hold the pole in position and place the other piece of wood between the pole and ceiling (helps if two people do it). Your pole should fit perfectly taught and in place if measurements are accurate. If not, you might have to go find another piece of wood that's thicker.
Step 4
   Using the drill and the screws, drill all four screws into the top flange. You shouldn't have to drill the bottom at all but we did (yes even into the carpet lol woops!) just for extra reassurance. Your pole won't go anywhere. I've been on it for a few days and it's fabulous! AND ENJOY 
Ceiling:
Floor:
If you have any questions PLEASE ask me 

What Pole Dancing Schools Teach
Pole dancing is the right way to a beautiful flexible body.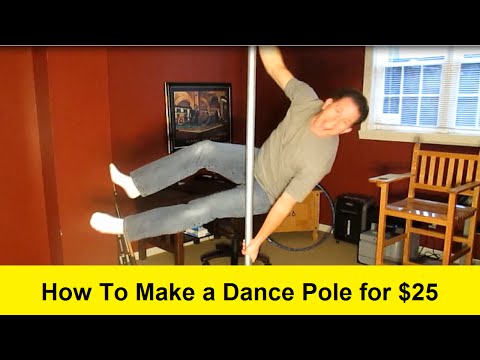 The exciting elements of the dance will turn anyone's head, and the pleasure of training has no limits. If you are a hunter for positive emotions, then you should sign up for lessons at the pole dance school.
Pole dance school is a great opportunity to learn beautiful smooth movements, improve your gait, increase self-esteem and seduce your beloved man. nine0004
Pole dance school for girls: what is it?
Pole dance is a popular modern dance direction, which is especially liked by girls who want to master to some extent erotic seductive movements, improve body plasticity, lose weight, and also make the body strong and toned. Another name for this amazing dance is the pole dance.
Pole for dancing (pylon) is usually made of metal (stainless steel, titanium, copper) and has a circle with a diameter of 38 mm to 52 mm. The material for the manufacture of the pylon affects the accuracy of the elements (the degree of sliding, the degree of adhesion, etc.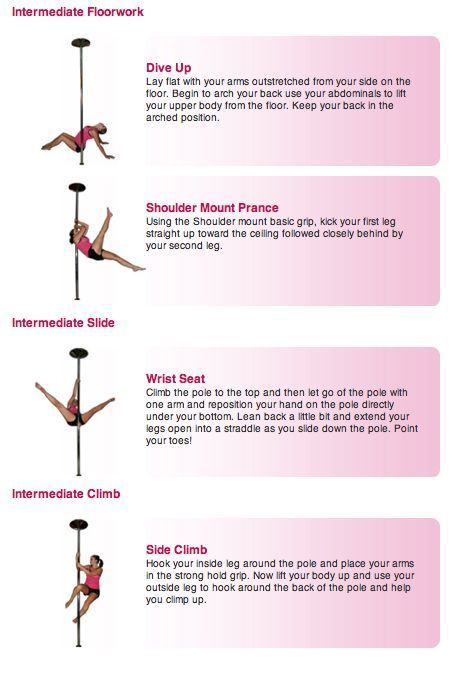 ). It should also be noted that the pylon can be fixed and be static, or it can rotate around its axis. The second type of pylon is often used for performances to increase the level of showiness of spins.
It belongs to aerobic types of physical exercises, and the pole acts as a simulator.
The main thing to learn when mastering the lessons of the pole dancing school is the feeling of one's own weight, the ability to hold the body due to the strength of one's own muscles, or rather, the strength of the arms, legs, abs, back muscles.
Peculiarities of the pole dancing school
For the convenience of classes at the pole dance school, 2 groups of girls are usually created:
professionals: girls who have practically mastered the dance, but want to continue dancing, reaching new heights; beginners:
girls who are just starting to master classes and require more participation in the coach's training process.
Over time, beginners necessarily turn into professionals and move into a group where the level of training and requirements are much higher. nine0005
What is taught in the dance schools on the pylon
Classes are held according to the technique specially designed by specialists, which consists of 3 types of dance on the pole:
Pole ART : Artistic dance, where much attention is paid to much attention the quality of the pole tricks, the costume of the artist, and the height at which the tricks are performed is 2 meters and above;
exotic pole dance : in this type of dance, the emphasis is on the plasticity of the body, elegance and musicality, the movements are erotic in nature; nine0005
pole sport/pole fitness: this type of dance involves the most difficult training program that requires good physical fitness.
What else do you need to know about the modern pole dance school?
The clothes of a student in a pole dance school should be concise and comfortable, not restricting movement during lessons.
The following clothing is recommended for practice: top or tank top. nine0004
Who is embarrassed about bare body parts - you can wear a comfortable moisture-absorbing T-shirt ; shorts : they must be of breathable material and must not press or hinder movement.
The shorts must be made from as elastic as possible; Czechs with leggings or socks: high leggings allow you to save your legs from unsuccessful movements during classes, friction on the pole itself, and also create a sliding effect. nine0005
Pole dance school classes are accompanied by modern music with suitable rhythms for every taste.
You can offer the trainer your own music options or create an individual dance to the desired composition.
In pole dance schools, as a rule, only professional dance directors and choreographers work, so students have a chance to quickly master skills and abilities, enjoy constant improvement.
nine0005
Pole dancing studios are equipped with quality poles, both stationary and rotating. But you can see how pleasantly the body rotates, and how movements are honed, in a large wall mirror.
Halls must be equipped with ventilation systems for a comfortable temperature in any season, there are also specially equipped changing rooms and comfortable showers.
Pole dance school is one of the best places for girls who want to achieve the following results: nine0004
adjust your weight,
improve body plasticity;
become mobile, light and dexterous;
learn to loosen up
give a beautiful dance to a beloved man;
will learn how to professionally dance on a pole, which will definitely make it easier to start in any other kind of dance; nine0004
get good stretch and flexibility, graceful gait;
get rid of stoop, fatigue at work.
Why is pole dancing school good?
It has many more advantages. And to see this with your own eyes, a couple of lessons are enough to understand that there is simply no more ideal place where you can spend time with the benefit of your own soul and body. nine0005
In addition, private lessons are practiced in the schools of this wonderful dance, which are more comfortable for modest and constrained girls.
---
Dance clubs and schools
Types of modern types of dancing

There are no reviews yet.
Write a review
What is Pole Dance and how to start dancing
Pole Dance is a harmonious dance performed on a metal pole (pylon). It combines elements of acrobatics, choreography and gymnastics. This direction does not need strong physical training, all the required skills and abilities are given during constant training.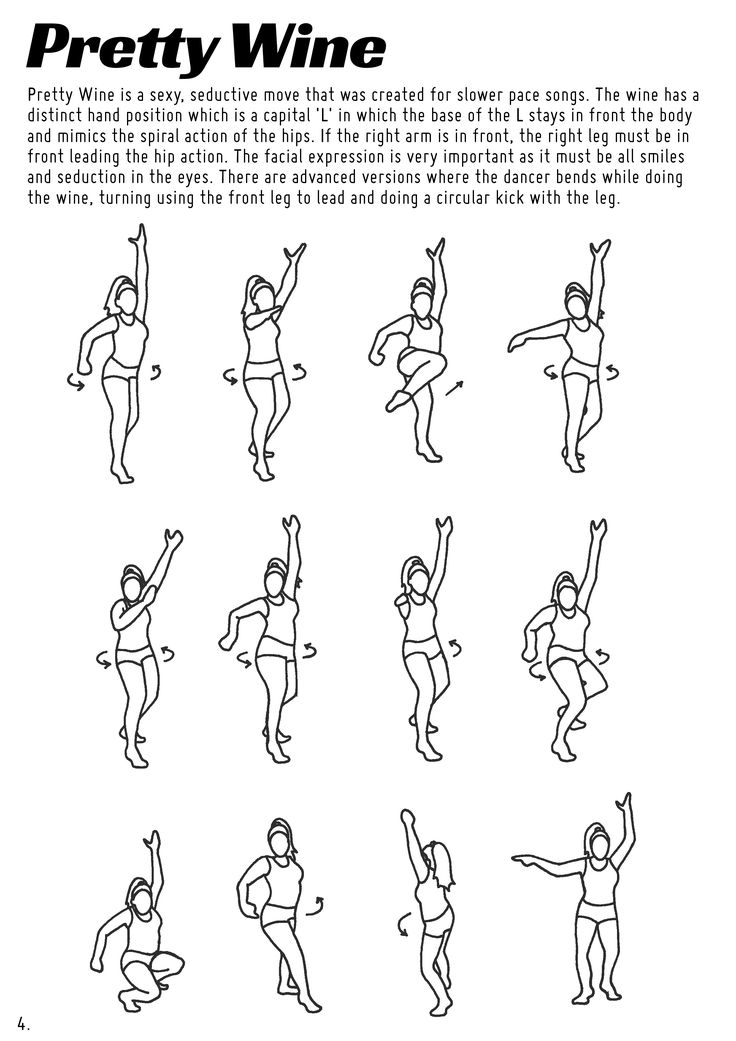 It is often confused with striptease and pole dancing, but in reality there is nothing in common between them.
Greetings, dear readers. If you are here, then you have the opportunity right now to learn about such a dance as Pole Dance. Classes on the pole attract modern girls and women, draw them in and fall in love with themselves. The multifaceted Pole Dance gives meaning and fulfillment over time, a thirst for achieving new goals. It gives fans more and more opportunities to develop themselves, to be more attractive and stronger. nine0230 What is Pole Dance?
In pole dance, a pole or pylon serves as the main working element, a sports equipment on which various tricks are performed. In striptease, the metal pole is a decorative detail, the stripper dances next to it, doing simple dance moves - no complicated tricks are performed here.

Pole Dance is a physically difficult pole dance that can be safely attributed to a power sport. Young girls, women of different ages and even children can do it.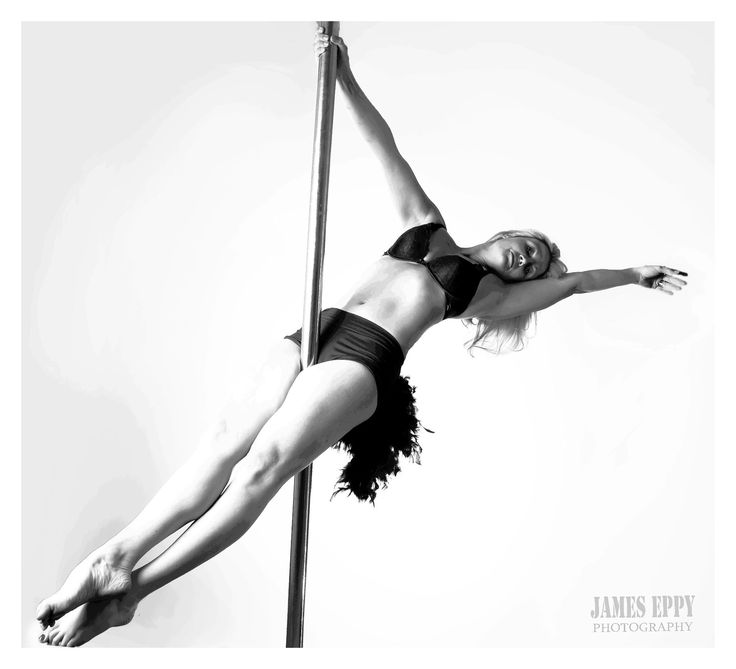 By the way, men can also practice on the pylon, perform power elements of increased complexity. nine0005
Standard Pole Training
As a rule, Pole Dance classes for beginners begin with a warm-up to prevent sprains and all sorts of injuries. A good start makes pole training safe and effective, prepares the ligaments and muscles for loads and twists. Then it is allowed to start performing simple elements of the dance. When the body is well warmed up, stretching is done (static and dynamic).
Flexibility is important for performing the main number of elements on the pole, so stretching is in every workout, after warming up and at the end of the session. A force load is placed on the prepared body. A lot of energy is wasted here. To perform heavy tricks in pole dance, the use of a mat is provided. After a power load, the trainer does stretching and a hitch. nine0005
Tips for pole dance beginners
Pylons for training are dynamic, which are spinning, and static.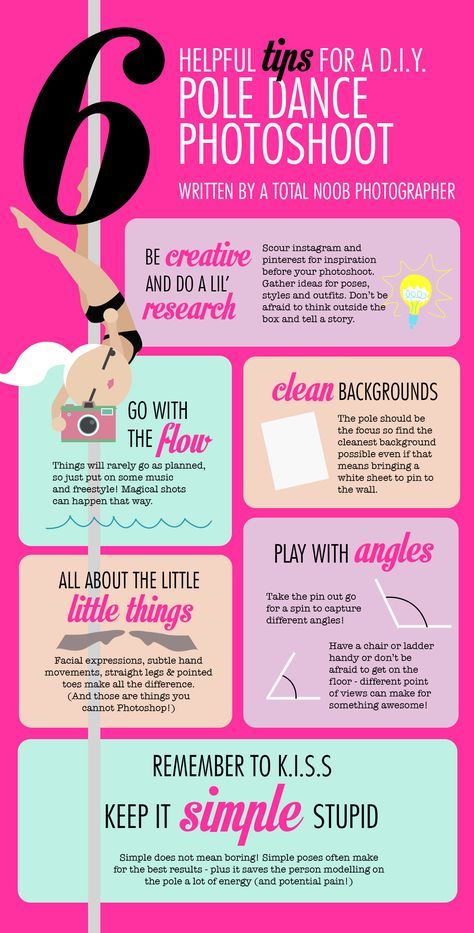 There is an erroneous opinion that it is better for beginners to practice on a spinning pylon. Beginning dancers are advised to start doing dance elements on a static pole. It may be more difficult, but it's faster to make progress, get stronger and develop a muscular corset. The issue of choosing clothes for pole dance for practicing on the pylon is also of interest to beginners. Everything is pretty simple here. For the first workout, you don't need high-heeled shoes and expensive uniforms. Initially, a t-shirt, shorts and socks are enough. nine0005
In the future, you can decide for yourself what you want to wear for training in Pole Dance. For the first lesson, it is not at all necessary to bring magnesia (liquid chalk to improve grip with the pole) or gloves. Just try to come to the lessons for beginners and in practice understand whether special tools are needed or not. When hands are held tight without anything, gloves and magnesia are not needed. In addition, the coach will tell you what would be the best option in a particular case.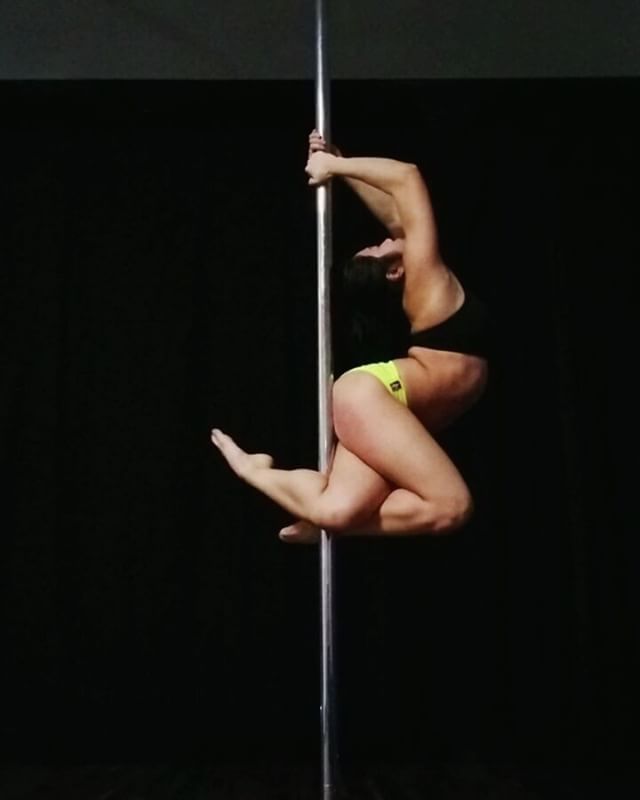 A big problem for beginners is bruising. Without them, the first workouts are unlikely to do. It will take some time to put up with them. To alleviate the condition and quickly improve the appearance of the body, you can use special ointments, such as lifeguard 911, troxevasin, badyaga. Time and patience will help in the fight against bruises.
IMPORTANT! Before starting pole lessons, it is important to check your health condition. There are a number of diseases, due to which the doctor may prevent you from training. That is, you need to consult a specialist, especially if you already have any health problems. nine0005
Varieties of Pole Dance
Today there are three main directions of Pole Dance:
Exotic. Here, the emphasis is on strength elements in a percentage ratio of approximately 70 to 30. In addition, the bulk of the dance movements are performed on the floor. This kind of pole dance is characterized by plasticity and eroticism. At the same time, there is no undressing in the exotic.
Art. The direction is characterized by a harmonious combination of power elements and choreography. The emphasis is on the performance technique, the quality of the tricks, and the outfit of the performer. The classical understanding of the direction is pole dance as an art. nine0056
Sport/Fitness. The most difficult variety of Pole Dance. In the performance of the pole dance, approximately 70% of the complexity and quality is given.
Why should everyone try the pole?
Paul Dance makes you constantly work on yourself, your body, hone your own skills, fight fear and pain. This can hardly be called a disadvantage of this type of dance, since there is a goal, work and victories.
In training, music and movements allow you to relax, relieve negativity and nervous tension. On the pylon you become more graceful, stronger and more flexible, and also much more confident in yourself. Pole Dance is the art of controlling your own body, which always needs care and love.