How to sell used dance costumes
Consign Your Dance Costume or Skating Costumes, Dance Costume Consignment – Once More From The Top
Once More from the Top is your Skating and Dance Costume Consignment Shop. Are you interested in consigning with us?
We are currently accepting new costumes and look forward to helping you sell your old costumes and purchase new ones. There is no need to store piles of beautiful costumes in your closet or basement where they sit and gather dust. Why not help out another dancer in need of a beautiful costume and make some money as well?
How to consign your costume
Below, we detail how you consign (sell) your costumes with us:
STEP 1 - Consigning
Please email us pictures of your costume that you plan to sell. It is better to have an idea if a costume is sellable up front rather than you send it, and we return it as non-saleable.
We only accept higher-end costumes (competitive caliber).
Basic recital/catalogue costumes simply won't sell if others can purchase it from the same costume book/website you purchased it from. Your costume that was purchased from a store and re-designed must be heavily stoned or changed, extensively. Our clients are expecting competition ready costumes that are rhinestoned extensively or full of appliqués, feathers, silks, satins, etc.
STEP 2 – Consigning
Please look over the costume, carefully. Look for sweat and deodorant stains, missing beading/stones, pulls or tears in the fabric. If you look at the costume and you would not let your daughter wear it, then don't consign it.
We only accept cleaned costumes!  Do not send us costumes that have not been cleaned. If you were to receive a costume from someone, you would not want a dirty one. We reserve the right to return them to you, at your expense, if they are too dirty. If we do have to wash them, we charge a $10 fee off the top of your sales.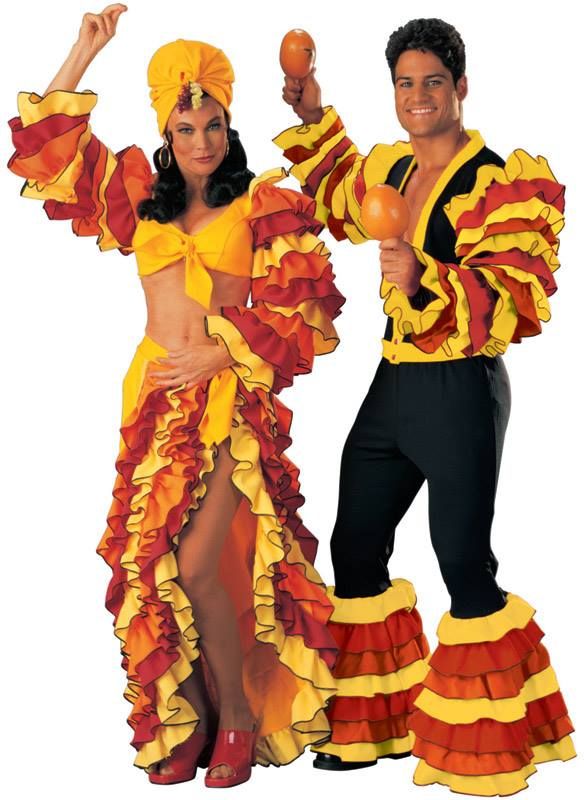 Also, make sure that the arm pits, and undergarment areas are CLEAN!!! You can clean your costumes by hand washing with Woolite or another gentle laundry detergent. If you have more than minimal (5) rhinestones missing or we have to repair your costume, an additional charge will be assessed based on labour fees to our company. If you can repair zippers, stones missing, rips, tears and beading yourself, please do so before sending us your items. We DO GO THROUGH EVERY COSTUME TO CHECK FOR DAMAGE AND CLEANLINESS!
There should be an index card attached to each costume/dress you are consigning. Inside each bag the following information should be on the card index card
| | |
| --- | --- |
| Name | Jane Doe |
| Dancer's Name | Jessica Doe |
| Address | 123 Happy Avenue, Toronto M1B 2C3 |
| Phone | 416-123-4567 |
| Email | janedoe@zmail. com |
| Costume Description | Solo-jazz red stoned bra with red shorts and satin stoned wrap skirt |
| Pieces Included | (4) bra, shorts, skirt, hairpiece |
| Age | 9 |
| Size | Child L (size 10-12) |
| Price Paid | $250.00 |
| Asking Price | $185.00 |
| Don't Sell Below | $150. 00 |
If you have a costume that you had as a solo and you simply do not want to sell it under a specific price, please write DO NOT SELL BELOW and the price next to it. If your costume comes in with a group, the group rate will have to be set at the same rate. If you send in group costumes, make sure all costumes have the same parts and pieces. Group costumes have to match in pieces and price. When sending in your costumes please package those in the large, clear Ziploc bags. There are Large, XL and 2XL big bags along with gallon size bags available for different types of costumes that can be folded neatly inside. Please don't stuff your costumes into a bag that is too small to hold it as it may damage the costume. Please make sure all of the information above is on the card placed inside the bag. Local customers we can meet for pickup but please make sure you follow the same guidelines.
If you have a tutu, please contact us prior to shipping as these items cannot be shipped in the same manner
STEP 3 – Consigning 
When we receive your costume, we take pictures for the website and include it in our inventory.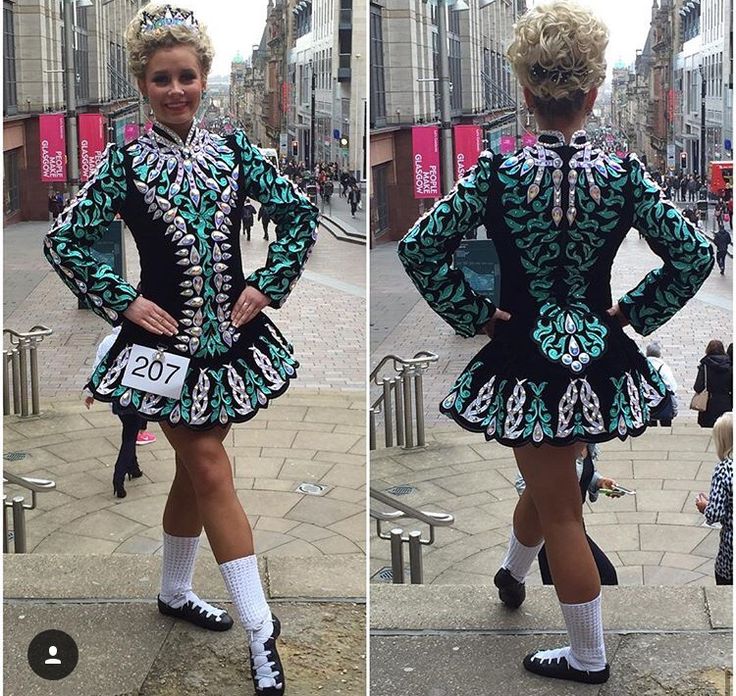 We determine the price of your costume based on how the market is trending, usually 50-75% of its original price. Based on previous experience and those of our other competitors, you are likely to only get about ½ of the purchase price on simpler costumes and higher for more extravagant ones. Be realistic and let us help you sell your costumes! We offer refunds within 7 days of purchase because we want our buyers to feel confident in buying from us and trust that we provide only the highest quality service and gently used costumes. Once the refund window has ended and payments are cleared we will send you the money by e-transfer to the email address that you provide in the contract. We do not mail cash or cheques.
Step 4 - Consigning
Our fee on the sale of your costume is 40 percent of the selling price of the costume plus tax and shipping. Our fee is based on the amount of time it takes us to inventory, appraise, and load the costumes on the site, as well as storing them for the period of the contract.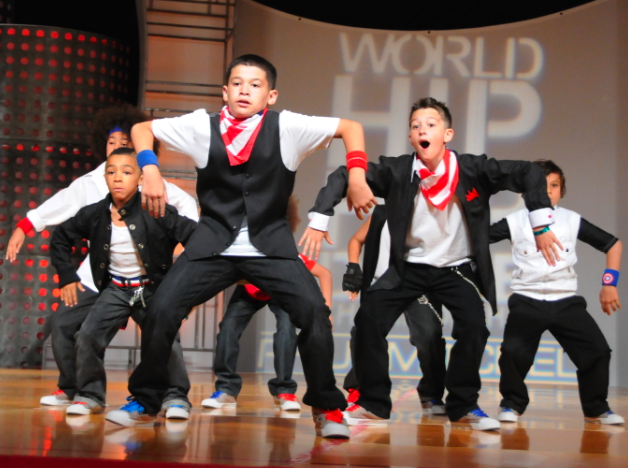 Again, you will incur additional fees for the washing and repairing of your costume if deemed necessary. Once a costume is sold and we confirm that the costume will not be returned, we will send your money to you via E-transfer
Please view our inventory. Check back frequently as we are constantly adding more products to our site. You can also contact us at [email protected]
Complete the attached Consignment Contract (pdf) and index cards (pdf) carefully. 
Dancewear Closet – Dancewear Closet, LLC
What's in your closet?
Welcome to Dancewear Closet, the online place to sell and buy used and new dancewear.
Sell and Earn or Shop and Save
We offer the solution for all those outgrown dance costumes, leotards, shoes, and accessories accumulating in your closet. Post your items for sale and earn or shop and save money on gently used or new dancewear and accessories.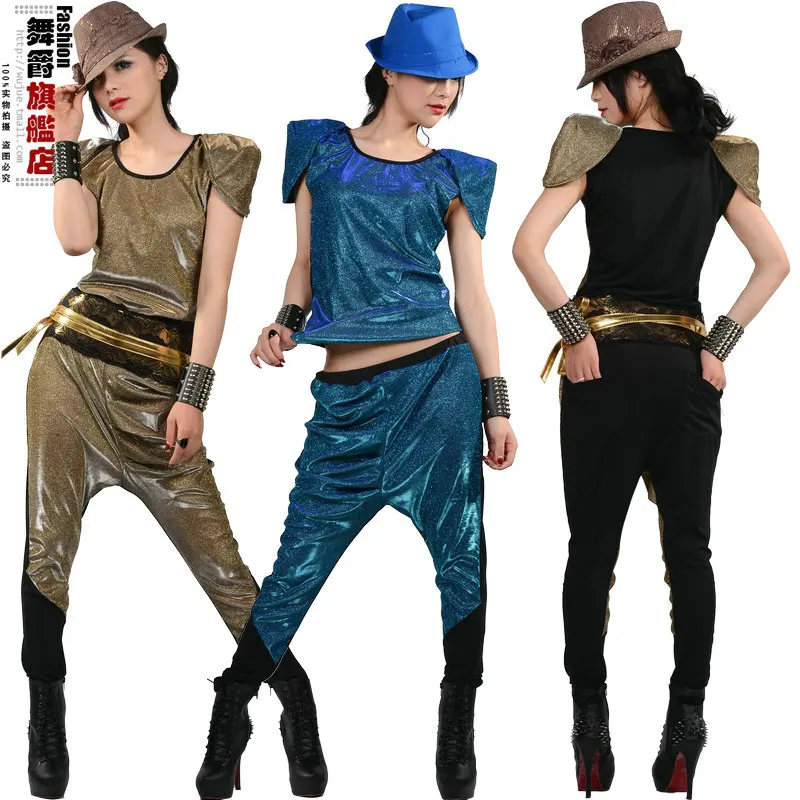 Sign up as a Seller
Click below to get started
Sign Up
Leotards

Costumes

Tops and Bottoms

Shoes and Tights

Hair and Accessories

Makeup

Miscellaneous

Dance Shirts with Sayings

Formal Dance Dresses
Women's Pink Leotard

Women's Pink Leotard

Regular price

$34. 50

Sale price

$34.50

Regular price

Unit price

/per 

Sale Sold out

Black Leotard

Black Leotard

Regular price

$17.25

Sale price

$17.25

Regular price

Unit price

/per 

Sale Sold out

Maroon Leotard

Maroon Leotard

Regular price

$17.25

Sale price

$17. 25

Regular price

Unit price

/per 

Sale Sold out

Purple Pink Leotard

Purple Pink Leotard

Regular price

$17.25

Sale price

$17.25

Regular price

Unit price

/per 

Sale Sold out

Pink Leotard

Pink Leotard

Regular price

$17.25

Sale price

$17.25

Regular price

Unit price

/per 

Sale Sold out

Yellow Leotard with Black Mesh

Yellow Leotard with Black Mesh

Regular price

$23. 00

Sale price

$23.00

Regular price

Unit price

/per 

Sale Sold out

Black Leotard

Black Leotard

Regular price

$17.25

Sale price

$17.25

Regular price

Unit price

/per 

Sale Sold out

Red Jazz Leotard Costume

Red Jazz Leotard Costume

Regular price

$17.25

Sale price

$17. 25

Regular price

Unit price

/per 

Sale Sold out
Use left/right arrows to navigate the slideshow or swipe left/right if using a mobile device
Where to drop off unwanted items in Moscow
Where to drop off unwanted items in Moscow
 2 nine0005  1656

 2 nine0005  83

 2 nine0005  5541

 one nine0005  1873

 4 nine0005  9456

 nine0005  1810

 nine0005  1746
Photo: pinterest.ru
Photo: pushkin.ziferblat.net
Photo: redcross-irkutsk.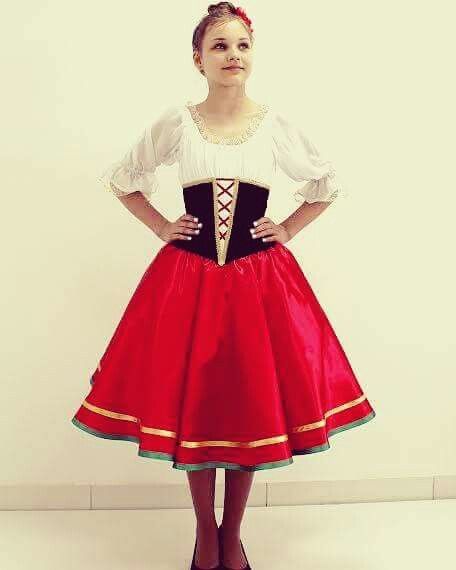 org
Photo: kakprosto.ru
Photo: saratov-room.ru
Photo: atrimodessa.com
nine0004 Unusual concerts in the Peter and Paul Cathedral. 12+
Jazz, medieval and classical music on the organ. Advertising. IP Romanenko Oleg Ivanovich. TIN 771471613250
See schedule
Commission shop "Dobro" 0+ nine0080
If you have accumulated unnecessary things - clothes and shoes, household goods - do not replenish landfills with them.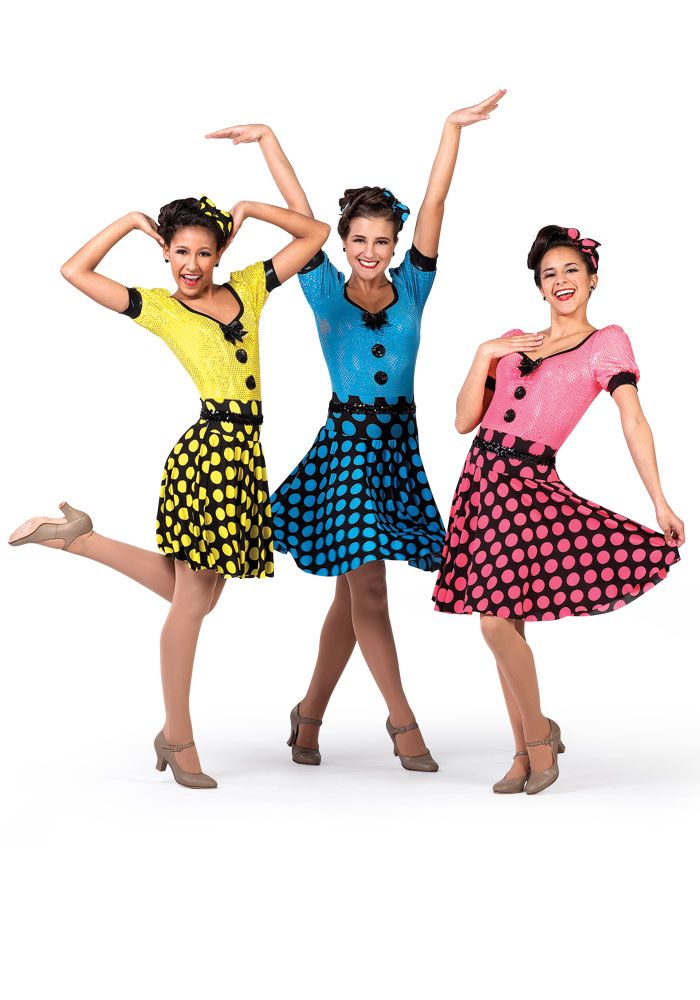 Extend the life of things by taking them to the Dobro thrift store, where other people will buy them. This option is good for both the environment and your wallet.

Dmitrovskoe sh., 73/3 (Metromall shopping center) nine0079 Service Armonik.ru 0+
If you need to quickly empty your apartment of old household appliances, dishes, furniture and other unnecessary things, then you can turn to professionals who will take out the rubbish and leave the apartment clean.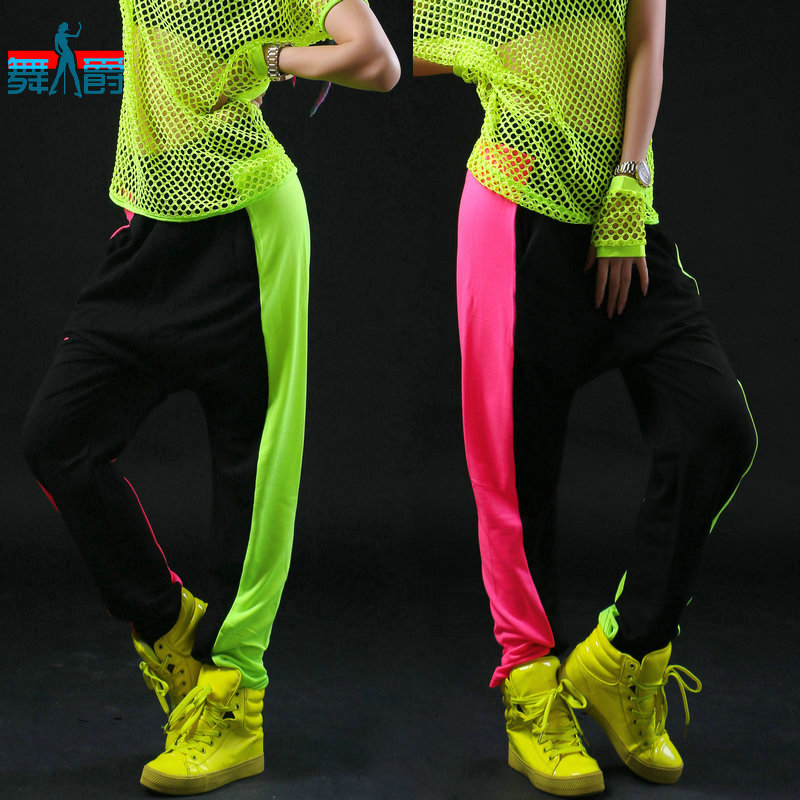 Historical items will find a new life, and valuable copies can even be redeemed! Free removal of things is also possible if the appraisers can cover all travel expenses by selling them. nine0009
Free social service for the removal of unnecessary things "EcoVurgon" 0+ nine0080
In order not to clutter up landfills, old things can be recycled, donated to charity, found a new owner or sold to a collector. The free social service "EcoVurgon" can help with this: service employees will take things out of your house, restore them and send them to animal shelters, nursing homes, orphanages, monasteries.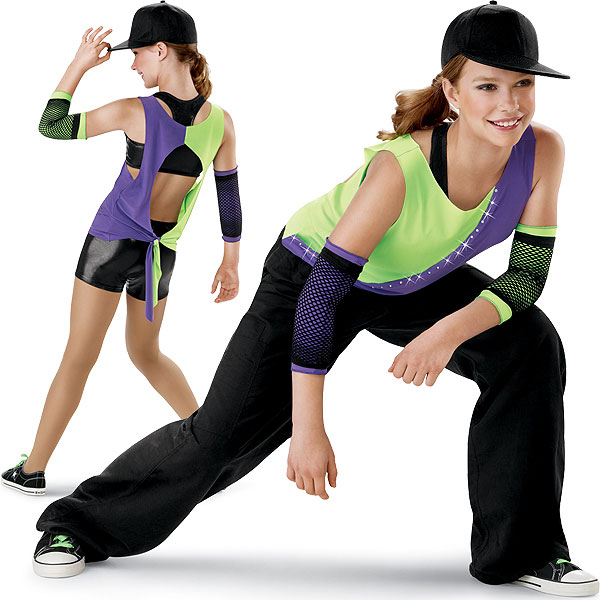 Here we are sure that for every unnecessary thing there is a person who needs it!
nine0079 Notice boards
On the sites "Avito", "From hand to hand" and other well-known sites, you can place ads for the sale of unnecessary things. If you do not need payment, check out Daru Dar. Children's things are often distributed on the services of Deti.Mail.ru, Baby.ru and other similar sites. Please note that the lower the price you set, the higher the chance to empty the shelves sooner. However, despite this, it may take quite a long time until a real buyer is found. nine0009
Swaps in Moscow 0+ nine0073 Do not throw away, change
Tired of your clothes, books, dishes and cosmetics? Dozens of people have the same problem - that's why they came up with swaps.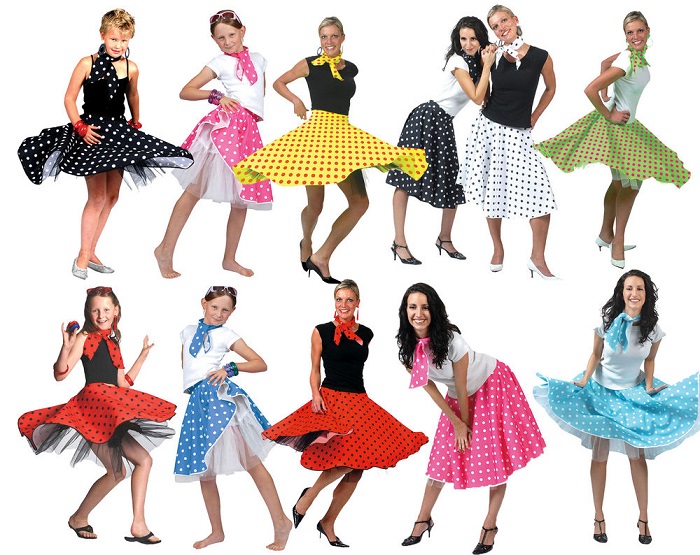 The most environmentally friendly, and you can also find cool vintage and exclusive rarities.
Freemarkets nine0080
At freemarkets, all buyers are real and ready to exchange your unwanted dress for boots or a handbag. The main thing is to be able to agree. It is most convenient to follow such events in the Freemarkets of Moscow group. In some second-hand stores, exchange is also practiced. You bring your old things and in return choose something from the available assortment. But there may be certain restrictions concerning, for example, the proportionality of things. It is better to find out the features of the exchange in advance.
nine0079 Charity shops
This is a great chance to get rid of unnecessary things and do a good deed.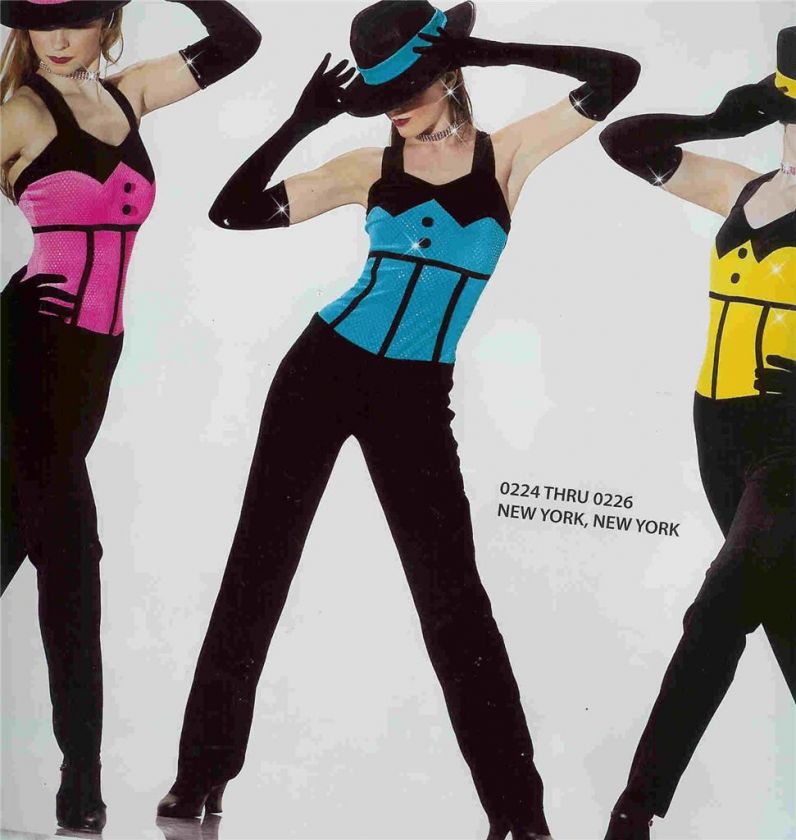 Charity shops like the Joy Shop or the Charity Shop work in a similar way: they take things in good condition and then sell them at low prices to those who really need them. The money raised usually also goes to charity. nine0009
Clothes collection points
Perhaps the most convenient way to give things to those in need is to leave them in special boxes that can be found in different parts of the city. So, at the moment, a number of reception points and containers of the Good Things project are operating in Moscow. Not only clothes and shoes are accepted, but also stationery, educational materials, books, games and gifts for children from orphanages. nine0009
Public organizations
Well-known organizations such as the Salvation Army regularly organize collections of items, which are then given to homeless people, low-income families and families with many children.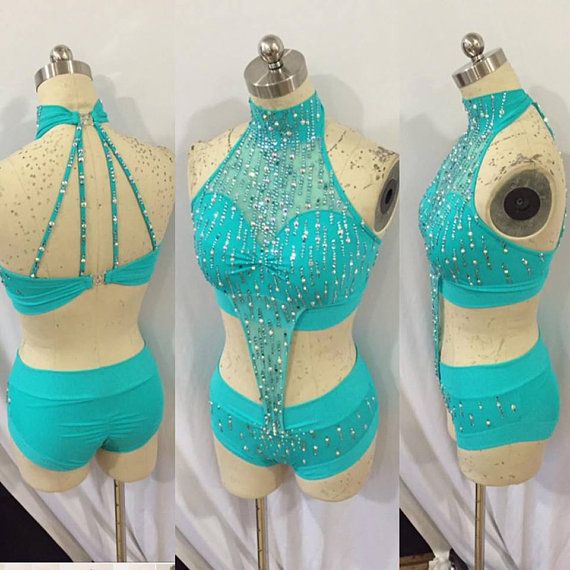 By the way, not only things are accepted. On official websites or in groups on social networks, information regularly appears about what kind of help is especially needed now. nine0009
temples
In many churches there are organized places for receiving clothes and food, which are then distributed to those in need. But clothes are not accepted everywhere. If you decide to take something to the nearest temple, it is better to find out all the necessary information in advance. Perhaps things will need to be pre-sorted, not to mention the fact that they will need to be washed and put in order. nine0009
Funds
Funds accept clothes, shoes, bed linen, dishes and other items.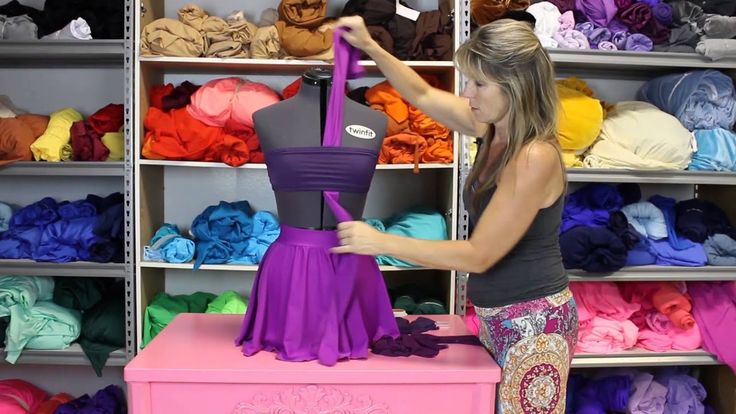 You can contact the Mercy Foundation, Russian Birch, Volunteers to Help Orphans, the Perspektiva Center, the Creation Foundation, the Friends of the Community of St. Egidius movement. Things for the elderly will be happy in the funds "Sofia" and "Old Age in Joy". Medicines, hygiene products, clothing and food can also be brought to the Doctor Liza Foundation. nine0009
Free pickup
If you want to get rid of unnecessary things, but do not want to spend time sorting and transporting them to collection points, you can order the removal of things directly from your apartment or garage. Special projects are working in Moscow, for example, "Dump", which will independently and free of charge take away clothes, toys, old household appliances, and furniture.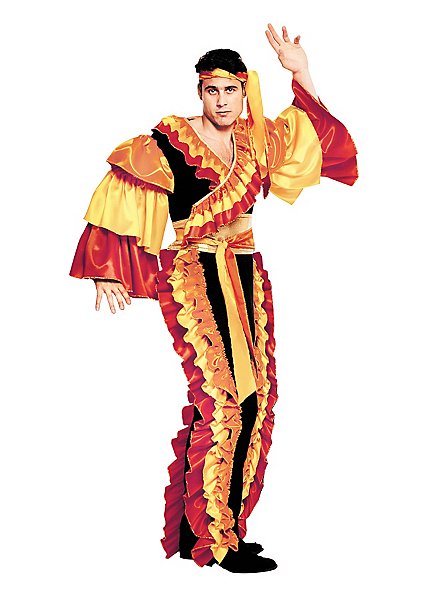 You can leave a request for the export of things directly on the site. Another project - "Give away things" - gives part of the collected clothes, household items and accessories for sale (this way it turns out to recoup transportation costs), and distributes the rest among the poor, orphanages and baby houses. nine0009
State points of social assistance
Some population groups need regular help and support. These are homeless, low-income families, the elderly, the disabled and just people who find themselves in a difficult life situation. Social assistance organizations provide targeted assistance to them. They, in turn, are always ready to accept help from caring people. We need not only money, but also medicines, clothing, food and just the participation of volunteers.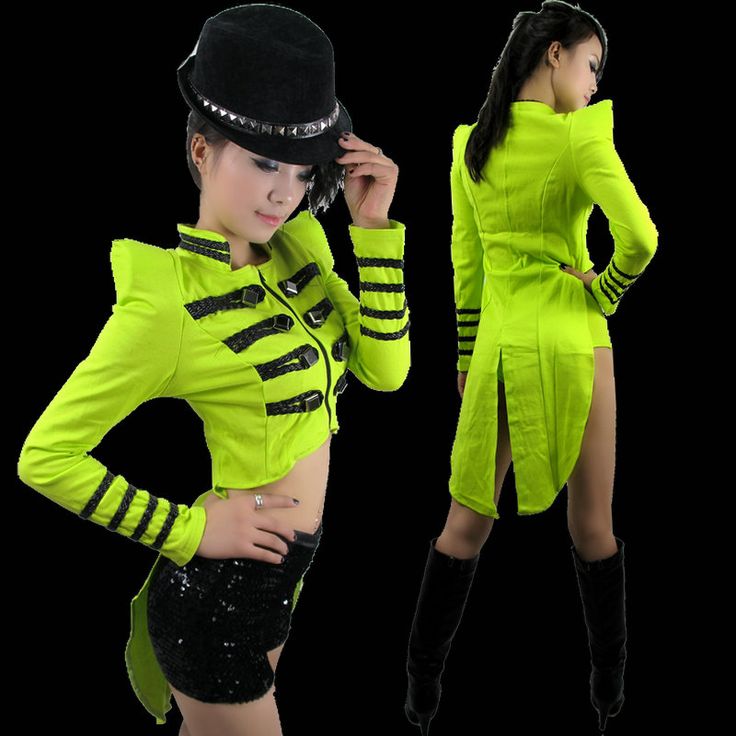 nine0009
Thrift stores
Do not forget about the existence of thrift stores if you want to get rid of unnecessary things and get some benefit from it. Do you think that your clothes can still serve someone and look good on the counter? In the commission, for a small fee, they will accept for sale everything that the former owner does not need. For example, the Pioneer store will display your items not only in its showcases, but also on online trading platforms. The Mamantin store specializes in used children's clothes. Toys, shoes, strollers, clothes and much more will be accepted here. They are ready to give the money right away, and if you are not satisfied with the proposed ransom amount, you can give the goods for a commission.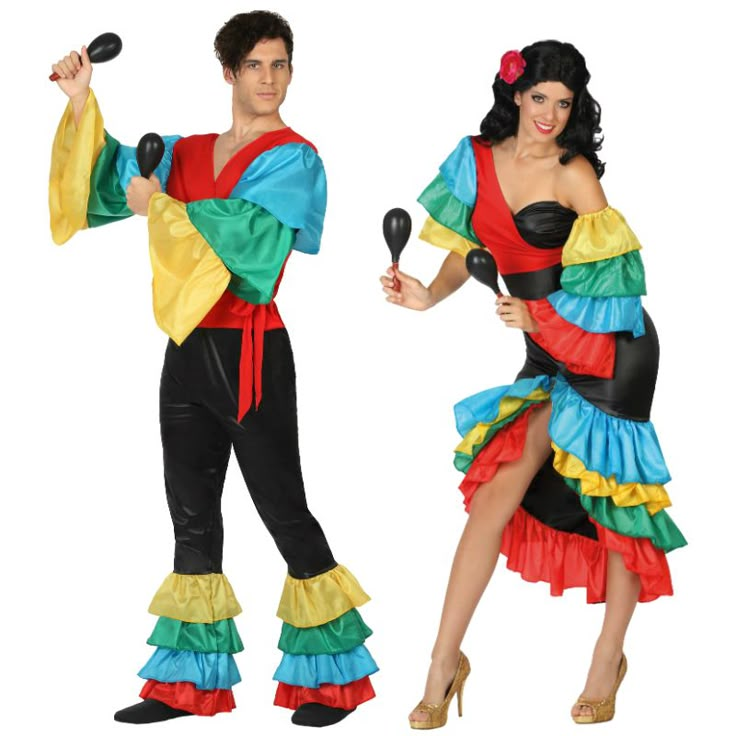 nine0009
If you find a typo or error, select the text fragment containing it and press Ctrl + ↵
---
Select mailing list:
By clicking on the "Subscribe" button, you agree to the transfer and processing of the provided personal information in accordance with the terms of the Privacy Policy.
Subscribed
Thank you!
nine0000 best places and how to make a profit
Do you know that you can earn up to $1000 from your closet? Sounds untrue, right?
Look at the wardrobe full of clothes, but for some reason you still have nothing to wear. Why not clean up your closet and get into selling clothes online as a side hustle?
You can sell used clothes online or in brick-and-mortar stores and make more money than you can imagine. nine0009
What you may not know is that you don't have to travel to different markets.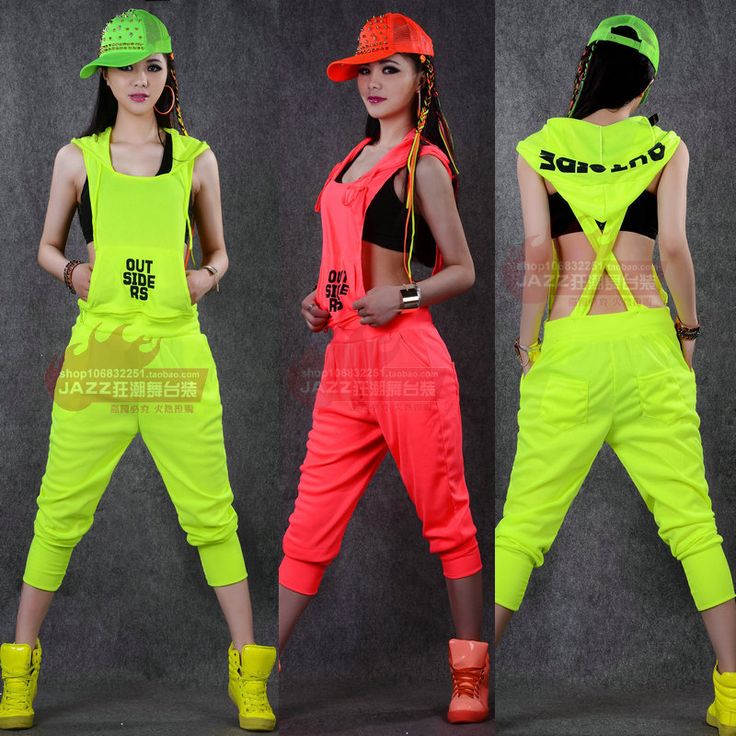 We've rounded up the best places to sell used clothes online, so even if you're new to the game, you can start making money right away.
There are many online sites, from apps to social media, where you can successfully sell your old clothes.
Carefully follow the content below and select the option that best suits your needs. nine0009
Why sell used fabrics online?
In a society where most people throw away barely used items, selling used clothes can help reduce waste.
In fact, online classifieds platform Kijiji reports that in 1,134, Canadians were earning an average of $1,017 per person selling items in the secondary market, with clothing, shoes, and accessories being the most traded items.
I really think they really have the potential to sell used clothes online. It's even better if you're just looking for a part-time job. nine0009
If you are a college student, this is a great opportunity to live on borrowed money instead of starving, this could be a great side kick idea for you.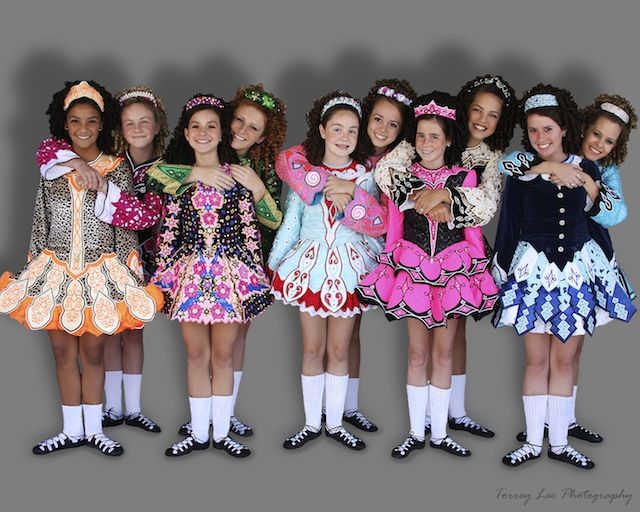 Also parents stay at home or people who are looking for work. If you just want to dive into entrepreneurship, this is also a good place to start. there are reasons;
Selling used clothes is one of the fastest ways to make money
Help reduce waste.
You can make some money selling used fabric. nine0010
Tips on how to sell used fabrics online
Successful
Selling old or used clothing can be a very difficult task because trendy and trendy clothes are in high demand and there are literally hundreds of brands.
However, the key to success in selling used clothing is knowing what will sell before you buy it. The following tips will help you get started.
Know your market : There are a wide variety of sites where you can sell your clothes, including Instagram, eBay, Facebook, ThredUP, and TheRealReal.
Find a Niche You have to understand that some brands do well with women and others with men. Therefore, you must give your page a theme in order to attract loyal customers who will keep your market moving.
Take clear pictures of your items People will come for your product if they find it enticing. So you need to help your customers visualize what an item on your list will look like. Take photos of someone wearing these items with a good quality camera. nine0010
Make your clothes presentable: Before selling, make sure you have thoroughly rinsed your garments and iron.
Timing : Follow fashion trends, some things will come in and out of fashion, so you'll sell better if you list what's in high demand.
Be realistic about prices: People often won't pay as much for something used as they would for something brand new in the store. If possible, check and compare prices in other retailers. nine0010
Maintain a good reputation : Being honest about the quality of the product you are trying to sell is what will keep customers. Don't list worn outerwear, whether it's cheap or not, as it can scare shoppers. Always respond to messages and reviews, and thank the buyer for shopping with you.
What are the top 30 sites I can sell online?
There are various marketplaces where you can sell used items. We are reviewing 13 amazing sites where you can easily sell used clothes and earn some extra cash. nine0170 earn more and better on the side hustle.
Etsy
Etsy is a global online marketplace specializing in handmade, vintage and craft items. This is one of the best places to sell used clothes online. people come together to sell, buy and collect unique items.
At Esty, you can manage your orders, chat with customers, and buy and print discounted postage for a hassle-free experience. nine0009
When you sell an item, be aware that the site will charge a small commission and processing fee.
Visit Store
eBay
eBay is another great place to sell used clothes online.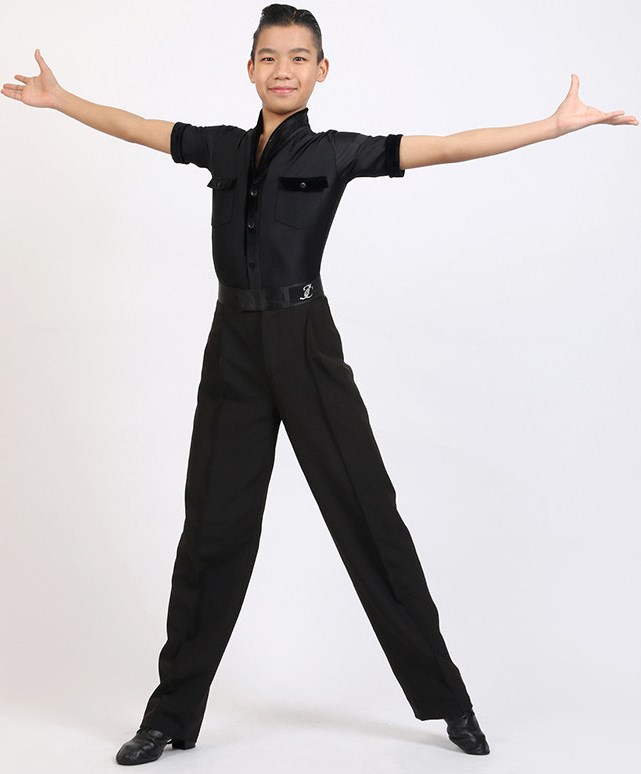 You can potentially sell your clothes for more money and higher profits. The great thing about eBay is that their fees are much cheaper than other apps.
To be at the top of this marketplace, make sure your ads look professional, have great descriptions, and align your keywords properly. nine0009
Visit the store
thredUP
Many people who sell used clothes online prefer thredUP because it's so easy to use.
How thredUP works: They send you a prepaid bag, you fill it up, then they take pictures and sell everything, so you just sit back and watch what's on sale.
Visit Store
Depop
Depop is a fashion market app where people come to discover unique things. It is considered one of the best places to sell used clothes online. nine0009
To be successful, you need to show great photos and good descriptions, and add relevant brand hashtags to get a better chance of finding your product. You alone negotiate with your potential buyers.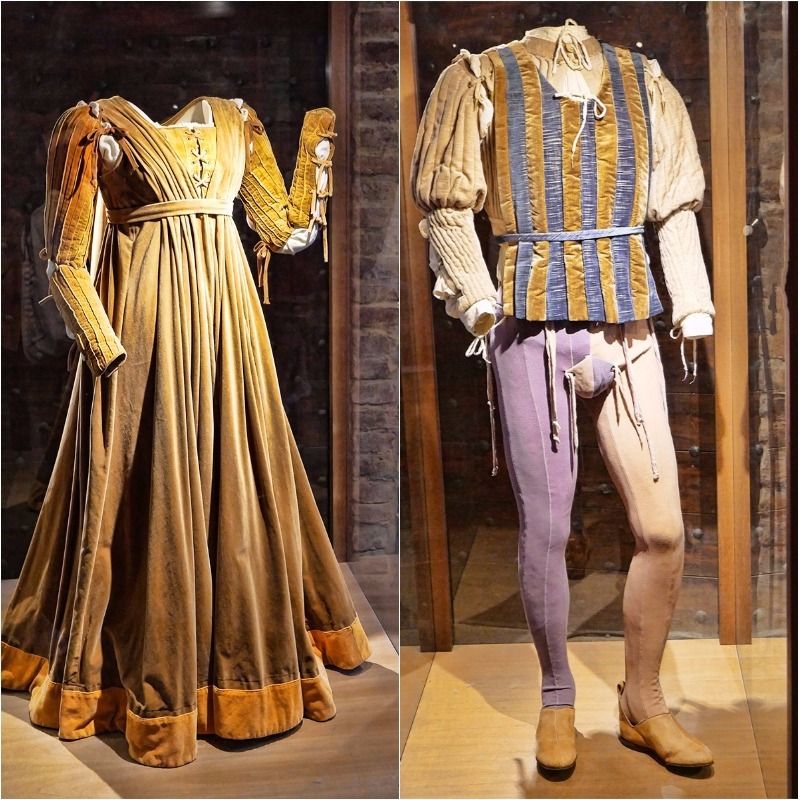 Depop makes money by taking a 10% commission on everything you sell and you will receive money through PayPal.
Visit Store
Poshmark
Poshmark is a platform that can make selling clothes online fun. Their app also has a social media component so you can follow friends and sign up for "posh parties" where you can sell your stuff instantly. nine0009
How it works: They give you a prepaid label that makes it easy to pack and track your package when it goes to the customer.
Visit Store
Tradesy
Selling used clothes on this site is pretty easy: just take a picture, share it on Tradesy and the world will see it.
How it works: Choose a Tradesy USPS Priority Label, complete shipping kit, or ship it yourself to the lucky customer. The refund is sent to them and you still keep what you earned from the sale. nine0009
Visit Store
facebook Marketplace
Facebook is one of the largest online marketplaces for used clothing.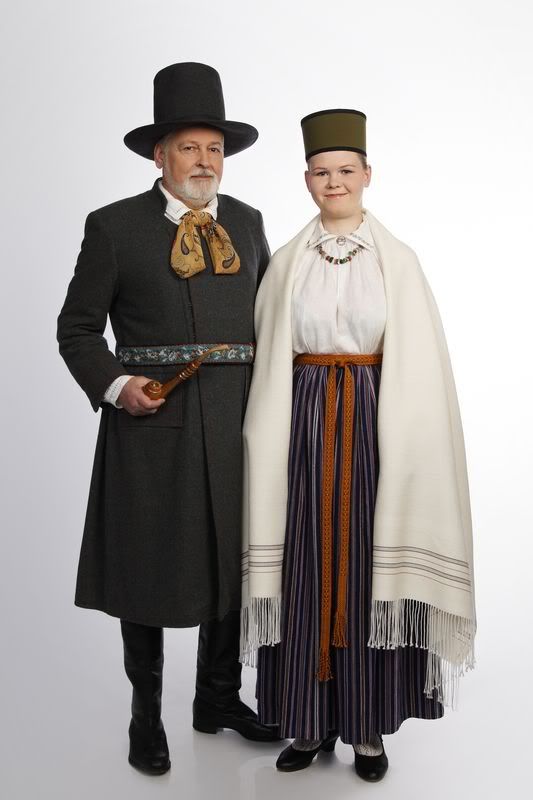 To get started, simply tap the Marketplace icon at the bottom of the Facebook app and start listing your items by clicking Sell Something.
With Facebook Marketplace, you don't have to worry about paying fees because it's free, so you can keep most of the profits.
How it works: You list an item, buyers contact you via Facebook, and you contact them directly. Once you've met your buyer in a public place to make a trade, mark the item as sold and it won't show up in search. nine0009
Visit the store
Instagram
If you know how to use social media You can use the Instagram platform and make huge profits by selling your used clothes. It can be a little difficult to find buyers, but if you have the drive and creativity, you will find Instagram very interesting.
On Instagram, you are in complete control of your pricing and marketing strategy. To get started, create a separate Instagram account, take beautiful flat photos of the items you want to sell and use relevant hashtags.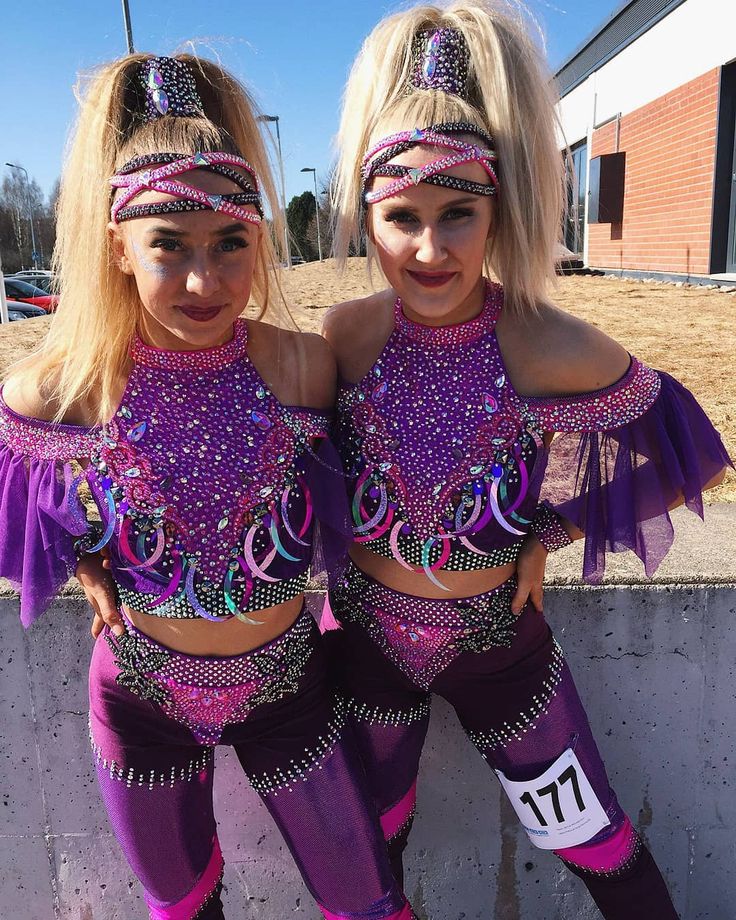 nine0009
Visit Store
VarageSale
VarageSale is a great place to sell casual wear in your area. All you need to do is register, choose your location, choose your location, contact the local community and get approved.
How it works: List the item with pictures and a description. If the buyer is interested in your item, you can arrange a meeting for an exchange.
VarageSale is free and safe to use because it verifies the identity of both buyers and sellers. nine0009
Visit Store
Shopify
Shopify allows you to open your own online store by getting you into selling used clothes.
You can actually buy used clothes at low prices at places like Goodwill stores and then resell them online for a higher price.
Shopify is very flexible, you can customize your store by choosing amazing themes from their impressive app store to add more tools to your clothing store. nine0009
Visit Store
RealReal
LePrix is ​​a great option if you want to sell menswear and womenswear.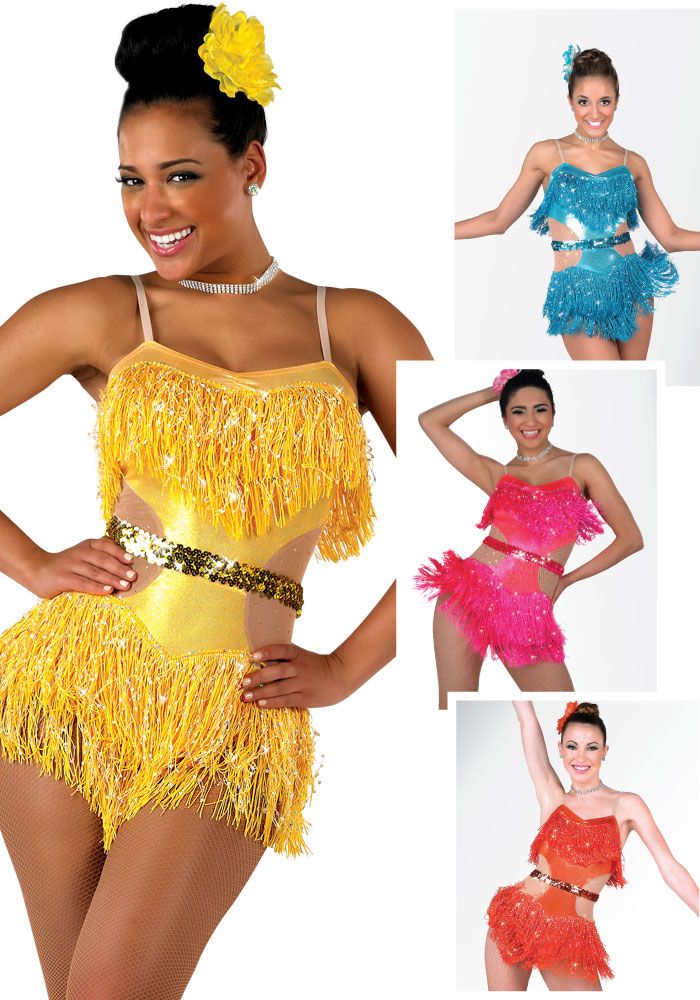 You can sell other accessories such as bags and shoes.
How it works: Mail your items using their prepaid envelope. Or schedule free home delivery if you have a large collection to sell.
All items are for sale within 30 days, and the most popular items are sold within three days of being posted. After 30 days, RealReal automatically adjusts the price to attract a buyer. RealReal allows you to keep 70% of every item you sell. nine0009
Visit Store
Swap.com
Swap.com accepts a wide selection of apparel and accessories, including men's, women's and children's. This online store allows a community of users to find affordable and high-quality second-hand clothes for the whole family.
How they work: Once your items are processed, the swap names a price. It may take 30 to 60 days for your items to be processed and listed. After that, the items must be sold before you get paid. nine0009
On some products, Swap.com offers instant payment for the most requested products.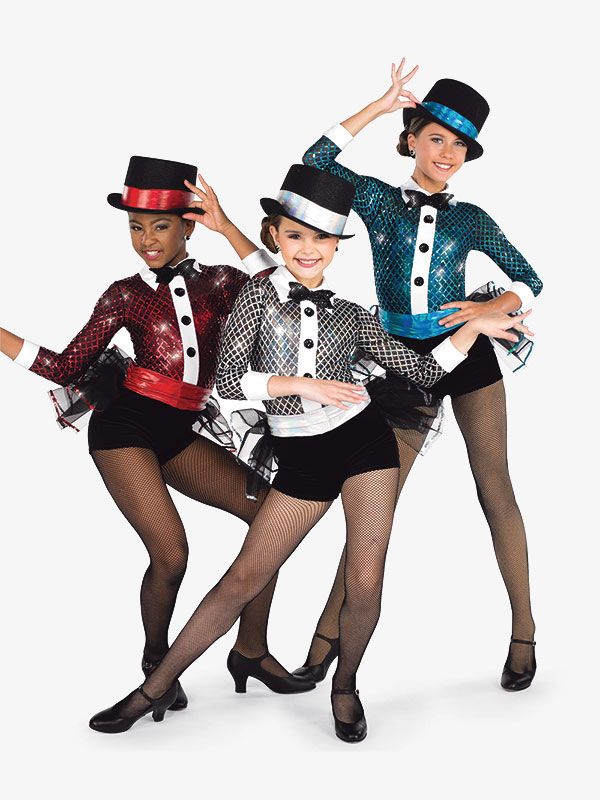 Visit Store
Mercari
Mercari is an application that allows you to sell clothes by uploading photos and printing your items at any price you like.
The nice thing about this app is that you can sell more than one product. From used clothes to shoes, you can sell just about anything. This is one of the easiest apps to use. nine0009
Visit Store
Craigslist
Another great place to sell used clothes online is Craigslist. This allows you to list and sell your products for free and offers higher profit potential. You only need to meet with the buyer to complete the exchange.
How it works: Each local board has a clothing and accessories section that allows you to post any item you want. So you can sell your carefully used non-designer clothes that other sites don't accept. nine0009
Visit the store
Conclusion
Selling used clothes online or offline is a great way to make money. There are many different websites and applications.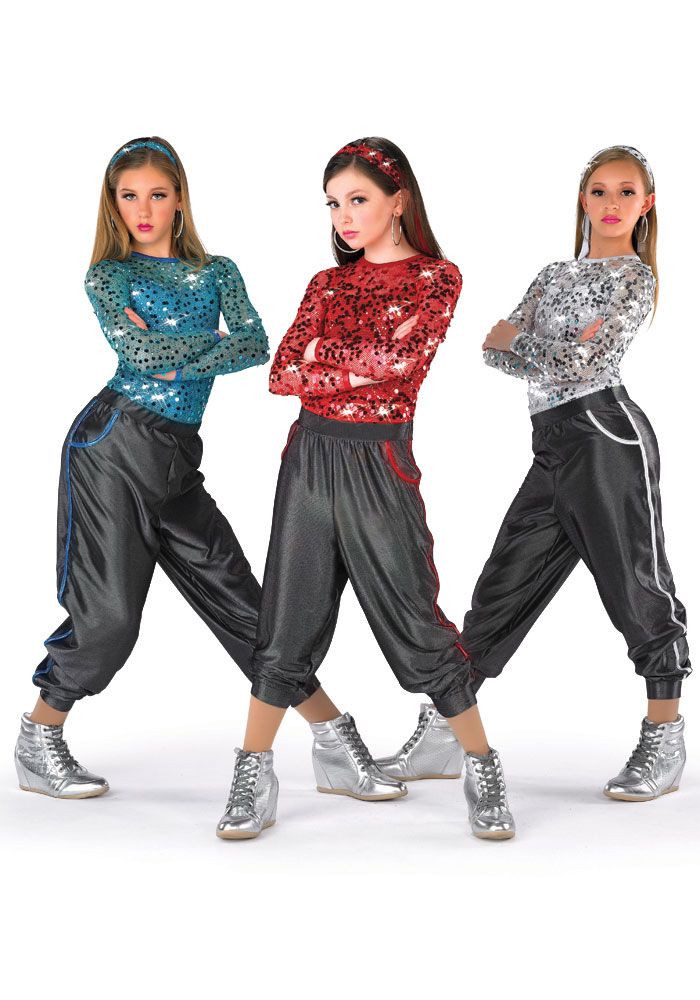 Everyone has developed their own unique way of buying and selling used clothes. In some of them you take pictures of your clothes, while others pay shipping on sale. You can start by using the best markets we have highlighted in this article.
FAQ on how to sell used clothes online
You can sell used clothing through the websites listed below;
Etsy.
eBay.
Poshmark.
RealReal.
Tradesy.
ThredUP.
LePri.
Selling used clothes and other accessories is one of the most profitable activities in the world today.
Top sites like ThredUp, eBay and Etsy charge 10 to 30% commission on every sale.
Recommendations
Top 15 websites and apps to sell clothes online: teenvogue.com
HOW TO SELL CLOTHES FOR MONEY [GUIDE]: gatheringdreams.com
Best places to sell your clothes online: savethestudent.org
How I made $740 in six months just selling my old clothes: insider.