How to make a dance audition video
How to Put Together an Audition Video
June 30, 2015 Dance Life Eric Housh
When your advanced dancers apply to a summer intensive, conservatory or dance company, they're probably going to come to you for help crafting an audition video. An increasing number of dance schools and troupes ask for videos from applicants to help them quickly assess skills, technique and overall fit. However, the process of putting together a professional and impressive audition video can be challenging if you don't have much experience with technology. Here are some dance audition tips that will help students and their teachers to create impressive audition videos:
Pick an Appropriate Piece
The first big decision that dancers need to make is what they should perform for the video audition.
Some institutions may detail what they'd like to see in the video. But, other times the choice will be left to the performer.
Advise your dancer to choose a piece that is appropriate for the school or company. Meaning, don't perform a jazz piece when applying to a ballet school. It should also be a piece that showcases the dancer's individual strengths and is a good representation of skill level.
Some experts recommend that dancers include a variety of clips to show off their range of skills.
"I have found that showing a variety of styles and clips that include strong acting along with the dancing make for a more interesting product," Barry Kerollis, a former dancer with the Pacific Northwest Ballet, explained to Dance Informa. "You need to have some flash, but then you need to have the depth in technique and character to back it up."
If your dancers have well-shot clips from past performances, it may be worthwhile to make a video compilation. If you choose to go this route, make sure you have access to professional editing software to stitch the clips together.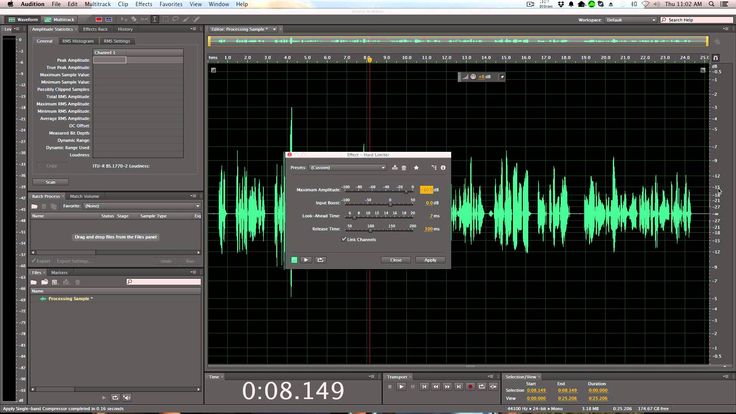 Carefully Select Your Attire and Backdrop
Once you've helped your dancer decide on the best piece to perform, it's time to iron out the logistics of filming. Dance Advantage recommended that dancers chose a clean space that has a lot of natural light. A studio with a wall of windows may be one good option. Alternatively, you can bring in lighting equipment to make sure the video adequately captures your movements.
There should also be some thought put into the performer's outfit. Dance magazine suggested that dancers wear form-fitting attire with minimal frills. Hair should be pulled back and neat. Make sure that the dancer stands out against the background. If she's dancing in a room with black walls, a black leotard will make her blend into the background.
Find a Videographer and a Consultant
The person who ultimately films the video should ideally have experience behind a camera. Most dancers don't hire professional videographers, but it's a good idea to ask a video-savvy friend to film the performance.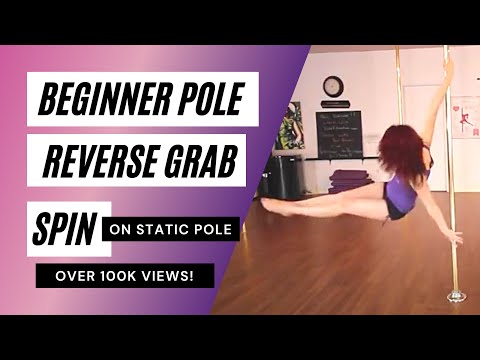 This will ensure that the clip is focused and steady – both of which make a big difference when the director or choreographer reviews the video.
Dance Advantage also recommended that a teacher or studio owner be present while the video is filmed. Videographers don't always understand which aspects of a performance are most important, and a dance professional can serve as a type of consultant, pointing out what angles and shots would be best.
Formatting the Video
When stitching together the final video, use these tips to ensure it captures the attention of the viewers:
Keep the video as short as possible. Five minutes is a good length, especially for entry-level dancers.
Include text overlay at the beginning of the tape that details the dancer's name, age, web address and contact information.
Put your strongest clips first, just in case the viewer stops watching halfway through.
Dance Informa noted that dancers should never digitally alter their appearances in videos, as this may be seen as deception.
Contact the school or company to see what final format they would like to receive the video in.
tweet
How to Create the Perfect Dance Audition Video
Posted By JBS Admin on Mar 25, 2020 |
At Joffrey, we're looking forward to a great summer and we can't wait to see you here!  We are working hard to deliver a great series of intensives across the country while protecting our dancers' health. We're also working to set dancers' and parents' minds at ease regarding any financial risk by offering $99 insurance policies through A+ Program Protection to protect dancers' tuition and travel expenses.
We'll have more on that in a future blog. However, if you're living in an area where social distancing is the new norm for the next few weeks, or if you simply live far from any of our audition locations and are unable to travel, you might be wondering how you will be able to audition.
The answer is simple: submit a video audition! Here are our tips for creating the perfect dance audition video.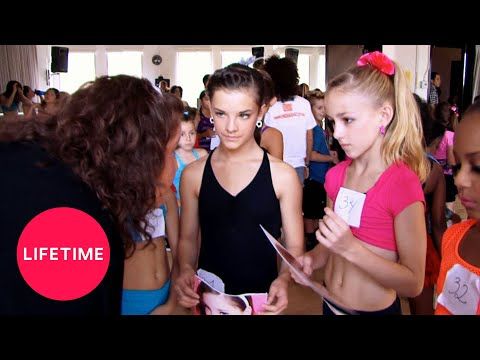 Introduce Yourself
The first part of your video should be a short introduction – no more than 30 seconds. The introduction should be shot in closeup, showing you from the waist up and zoomed in so we can see your face. To create your introduction, stand in front of the camera and give your name, age, where you're from, why you'd like to study with the Joffrey and the name of the piece you'll be performing. This is how we're virtually "meeting" you, so don't be afraid to let a little of your natural personality shine through!
KISS: Keep It Short and Simple
You don't need to hire a team of videographers (or enlist multiple friends or family members) to create a great dance audition video. The best audition videos can be shot from a single camera angle and don't require a professional videographer to create. A friend, fellow dancer or a family member can help. 
One tip for ensuring a high quality video audition is to use a tripod.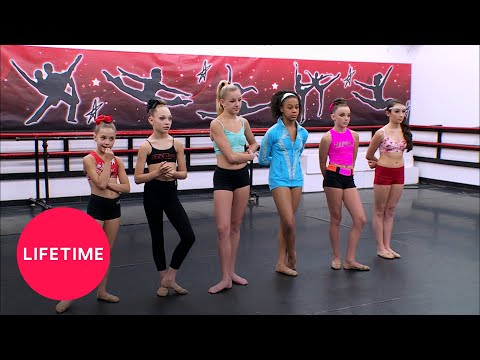 A tripod will allow you to keep the camera still; it can also be set up at the exact height and angle that will show off your routine to it's best advantage. When setting up the camera and tripod, it should be set at approximately your chest height.
You also want to keep your attire and backgrounds simple, in order not to detract from your routine. The type of attire you should wear for your video audition will depend on which intensive you want to attend. If you're auditioning for a ballet intensive, a simple leotard and tights and pointe or other dance shoes would be appropriate. For a hip-hop or musical theater audition, a simple workout type outfit with clean lines will work. Avoid skirts or any baggy attire. In addition, keep in mind that hair can be distracting, so wearing long hair in a bun helps to make for a better video audition.
It's also important to note that a video audition doesn't have to be long to be memorable. The ideal length is between 5 and 15 minutes.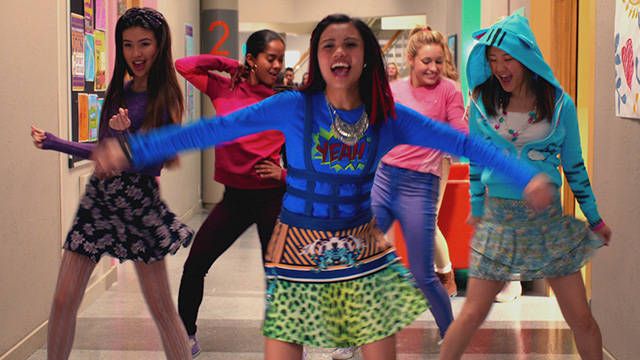 This will allow you to show us your barre and other fundamentals, and also one or two short routines that will show us your skills in more depth. Resist the temptation to make your audition tape too long – simply show us your best moves.
Pay Attention to Details
This is your chance to make a great first impression! So before starting, make sure your hair and attire look neat and consider how your choice of attire looks on camera. If your audition space is painted in white or light colors, a white audition outfit won't show up well. Likewise in a darkened audition space, a dark colored outfit won't show up well. So make sure that you wear an audition outfit that is visible on camera. 
Another important detail to consider is lighting. Ideally your video audition should be recorded in a well lit space, with either natural light, properly adjusted studio lights or clamp on lights. Avoid excessive backlighting, as this can throw you into silhouette and make your entire routine difficult to see or assess.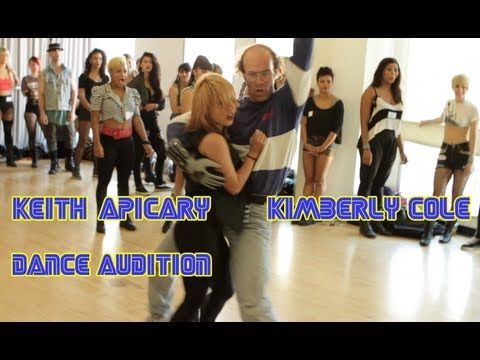 Remember: light sources should be in front of you, rather than behind. 
Finally, before recording your routine, check the area to make sure that no clutter – such as dance bags or water bottles – has been left out. 
Cover the Basics
Your audition video should show your skills to best advantage, so the routine you select should be one that is appropriate for your level, and shows us your mastery of dance fundamentals. Your audition video should also show your range, including adagio or slow movements, turns and spins, faster movements (petit allegro and grand allegro) and jumps. A few barre exercises on both sides also allows our Artistic Directors to assess your fundamentals. 
Tailor Your Audition
Your audition video should also be tailored for the type of dance intensive you're planning to attend. But don't fret if you're planning to attend an intensive outside your normal area of expertise!  If you're attending a ballet intensive, but your specialty is hip hop, we want to see those hip hop moves but we also would like to see what ballet or other dance background you have.
This will allow us to place you at the right level in your intensive.
Keep Calm and Dance On!
We hope these tips are helpful for those of you who will need to send us a video audition. So, remember to "Keep Calm and Dance On" and if you're ready to commit to your best summer of dance ever, register with us today!
JBS Admin (69 Posts)
Founded in 1953 by Robert Joffrey and Gerald Arpino, Joffrey Ballet School maintains the vision of its founders to transform passionate dance students into versatile, individualistic artists able to collaborate and evolve fluidly in a fast-changing society. With an accredited dance program that offers two core areas of study – ballet and jazz/contemporary – JBS is known for its diverse curriculum and has the largest summer intensive training program in the country.
8 tips on how to make a decent dance video yourself.
Today I want to give some advice on how to make yourself a decent dance video.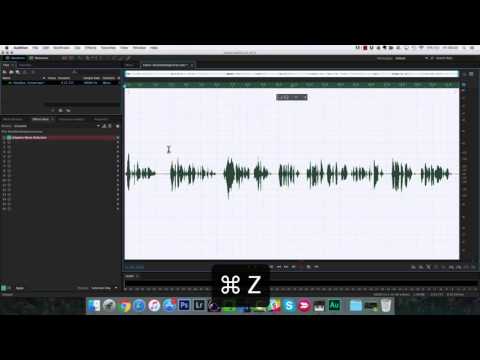 Why is it important? Dance is a visual art form, which means that you must and must be able to do it well. Many dancers have become famous only thanks to their videos on YouTube. Isn't it time to join their ranks?
Listed below are 8 top tips for making your own dance video.
1. Musical composition. The track determines what and how you will dance. Based on it, you create your image, look for a suitable location for shooting. A couple of tips for choosing music. It should motivate and inspire you. This is the main thing. By duration. Dance videos are best done within 2-2.5 minutes. Then the viewer will watch to the end and like.
2. The main character of in the frame is you. And that means you have to take your appearance seriously. Choose clothes that look beautiful on the one hand, and are comfortable to dance in on the other. If you have an idea in your video, then the costume can emphasize it. The same applies to hair, make-up (if you are a girl), shaving / unshaven (if you are a guy).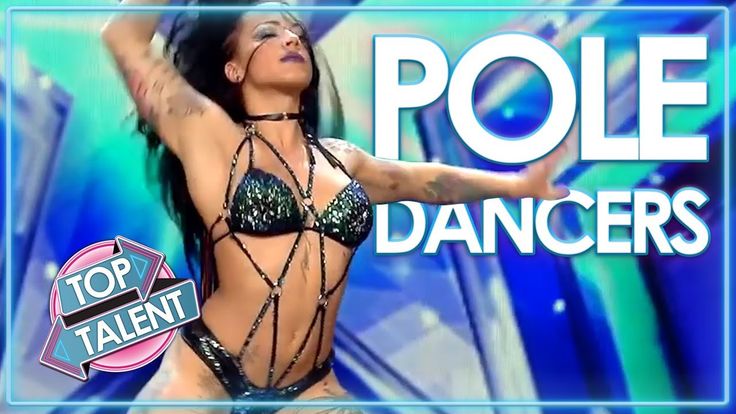 Be smart and in style. nine0003
3. Choosing a location for filming . The location should reflect the general idea and reinforce it. For example, you decided to make a downhole hip-hop video to the "rocking track". Suitable city, busy streets, underground courtyards, graffiti, etc. This will create the right atmosphere. Now imagine that you, so cool and pretentious, will shoot your video against the backdrop of a dull village courtyard, where a cow grazes in the background and the wind sways the nettles. Feel the difference?
4. Scenario . Every good film has a premise, a plot, and a climax. It's the same with your dance. He must develop. Otherwise, the video will turn out to be monotonous and the viewer will become bored. As a rule, I do not prepare all the movements for filming, but simply outline that here I dance with a small amplitude, then I start to diverge, then I pause, and here I burn, and so on. Videos are greatly enhanced by original ideas, tricks, etc.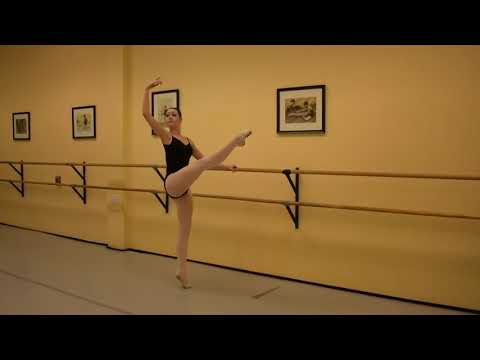 5. Camera and light. Now it's easier to make a high-quality picture on video than before. Even shooting on the phone, you can get a very decent quality. The main thing is more light in the video. It can be natural light on the street, light from windows if you are indoors, special light from spotlights, etc. The main thing is that it should be, then the picture will come out bright, with rich colors. nine0003
6. Operator. If possible, call the operator. Hire or find a free one. Now enough people are addicted to video shooting, so it will be great practice for them to work with you. If there is no one at all, then use a tripod. The main thing is to pre-build the frame so that you look beautiful in it and there is nothing superfluous. And click on record.
7. Shoot more. The more practice you have, the better the result will be. You will begin to "see the frame", understand how to fully reveal the dance on the video.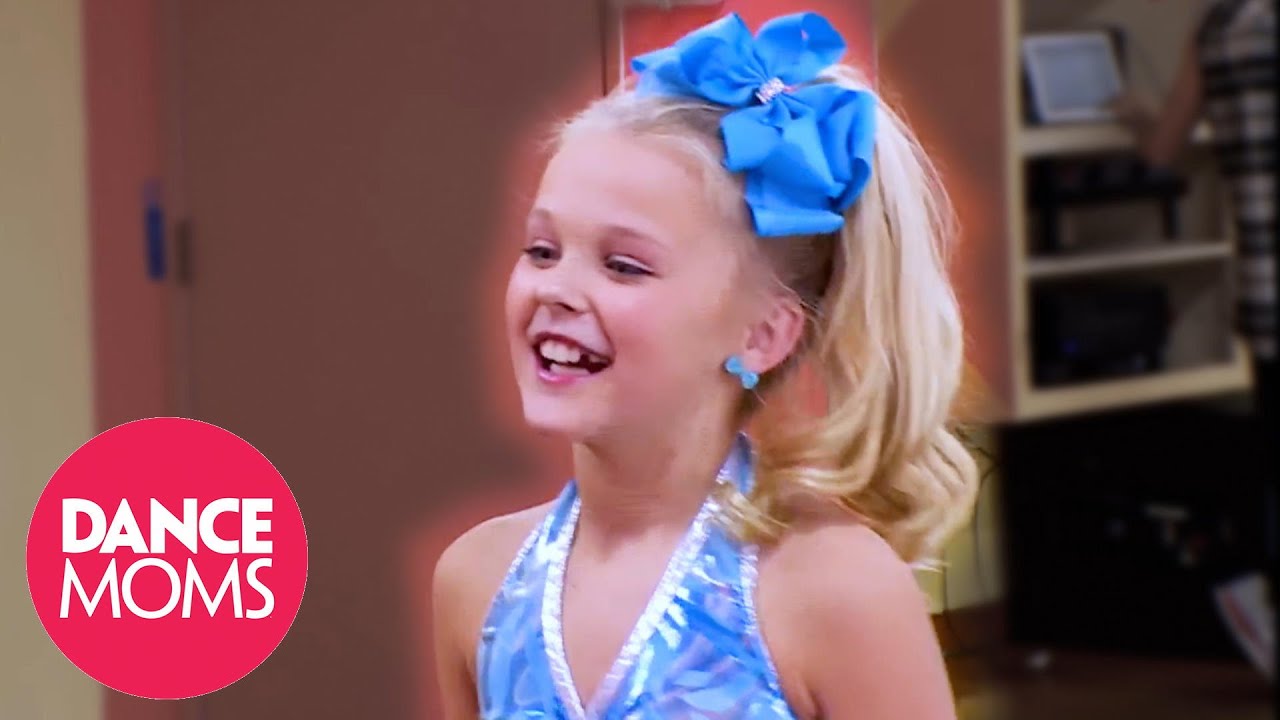 More practice, more success. nine0003
8. Something always goes wrong . I have shot about 500 dance lessons and videos. And almost always something went wrong. Either people walk in the background, then the rain starts to drizzle, then the operator is late, then you forgot to do something, and so on. This is normal, be prepared for jambs, without them there is no filming. Therefore, if something deviates from the planned plan, react and adapt to the situation. I ran through the "tops" and gave basic advice.
Recently I had to shoot my own dance for "Dances on TNT". Yesterday I posted a video on YouTube. What worked and what didn't is up to you to judge. Here is the video:
By the way, if you are looking for a dance school, try the Dragon School. 1 lesson as a gift.
How to make a DANCE Video: interview with director and videographer
Dance.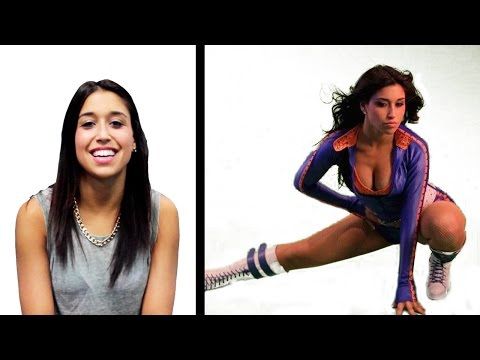 ru has repeatedly paid attention to such a bright phenomenon as DANCE VIDEO - professional clips, the main character in which is Dance. There are more and more of them and it seems that every dancer has got either a video presentation or his own dance video. nine0003
Recently, by the way, a dance-music video "SHIRO feat SAM ZI - Without brakes" was released - a joint project of Sam Zakharov and Sharif. And we, taking this opportunity, decided to find out from the creators how dance videos are born, how they differ from music videos, what difficulties one has to face on the set and why all this, in fact, is needed.
And they told us everything about it the video director Sergey Borisov and videographer Daria Grafova .
- Guys, who, in general, starts this process, who comes up with the bright thought "We need to shoot a dance video", when does the team suddenly gather and how do you distribute responsibilities?
Sergey Borisov: The idea of ​​this video was born, of course, by Sam.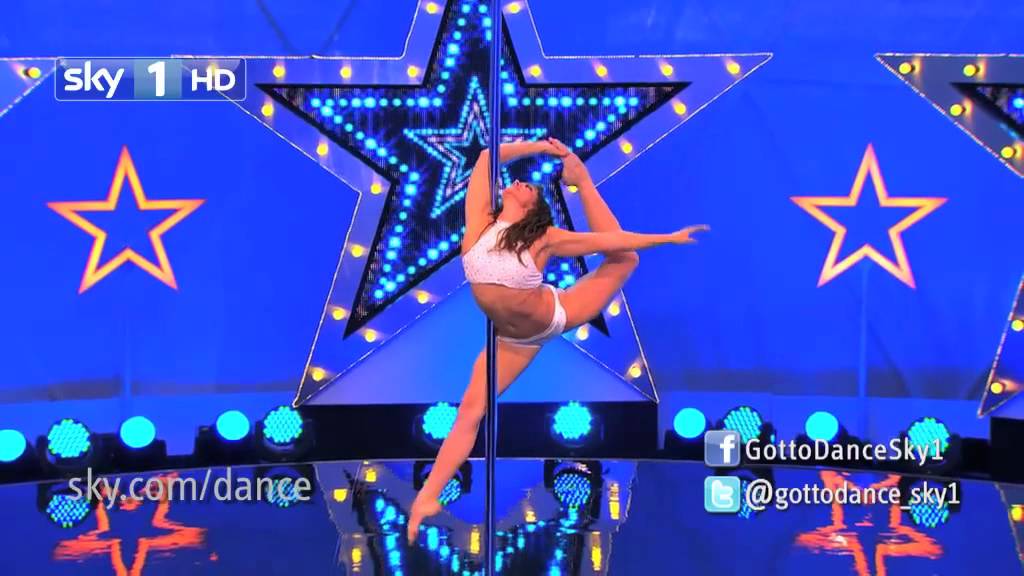 We have known him since 2011 and during this time we have become best friends - I say this with pride!) My task was to organize the filming process: how objects are located in the frame, what they are doing at the moment, how they are moving, and so on. nine0003
Daria Grafova: I've known Sam for about half a year. She immediately agreed to take part in the filming of the video for the track, which he created together with Sharif. Helped in organizational matters, selected locations, and filmed, of course.
stills from the filming of the video
- Daria, I know that it is quite difficult for photographers to learn how to shoot motions - you need a lot of experience. Probably, with video filming in this regard is even more difficult? Have you had to do this before?
Daria Grafova: Yes, I had to. Initially, my videography began with a chance meeting on the set with electro dancers - Eddy Electro and Yarus. This happened in July 2013. I then shot my first video in this vein - and the guys liked it.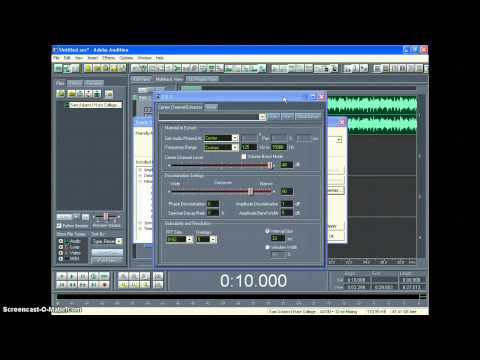 Gradually, my development in this direction began, the dancers began to ask for filming.
As for the difficulties, yes, of course there are. Both complexities and peculiarities. The main thing is to be able to see a suitable shooting angle, where and from which side the dancer will look as impressive as possible, while hiding small jambs of the entire choreography. nine0003
It is also necessary to reach an understanding between the operator and the dancer - for a more harmonious work with each other. And for the dynamics of the video itself, you need to find, as I think, each one has its own zest, which will distinguish the video of a certain operator.
- Just like dancing...

Daria Grafova: Exactly! In my case, for frame dynamics, I use steadicam so that the frame is not completely static.
- Sergey, what experience do you have in shooting dance videos? nine0062
Sergey Borisov: We filmed a lot of freestyle on the streets.
But if we talk about purely professional dance videos, then there was work again with Sam - they shot a "business card" for Anzhelika Glukhova. Here I acted as a choreographer:
- What do you think, Dance Video - can it be considered a separate genre, a kind, a special kind of art?
Sergey Borisov: Yes! I consider it a special genre! It's like any music video, or just creativity, but here people are interested in dance, choreography, harmony of music and pictures in the frame! So far, both foreign and Russian dancers-choreographers shoot videos according to certain clichés and rules, but you can rarely stumble upon something interesting. nine0003
- What cliches?
Sergey Borisov: Most often you can see one general shot and a couple of close-ups. Or - which is even more common - the entire choreography is filmed in one frame. But you want to observe dynamics, development.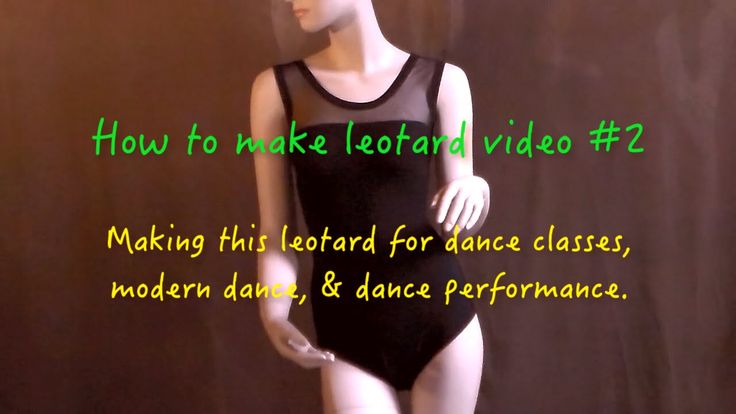 ..
- But we often observe how frequent frame changes are abused in clips... do you think this is such a naive semblance of dynamics or is it the right move?
Sergey Borisov: More like. In my purely subjective opinion, with which one may disagree, development and dynamics should be in the very plot of the video, in the change of locations, images! nine0003
- Daria, you mentioned steadicam. Expensive pleasure? And tell me, if you had immense financial resources, what kind of equipment would you use to shoot dances in order to get such a perfect dance video?
Daria Grafova: Yes, earlier, when I was a minor, it was an expensive pleasure for me personally - therefore, I could not provide for myself. Immeasurable financial opportunities? Perhaps, I have been dreaming for a long time to start shooting with large cameras - those that are used in cinema, but so far there is no such possibility ... To it, respectively, and my own equipment, such as: rails, lighting, my own studio, my own space in which you can easily create.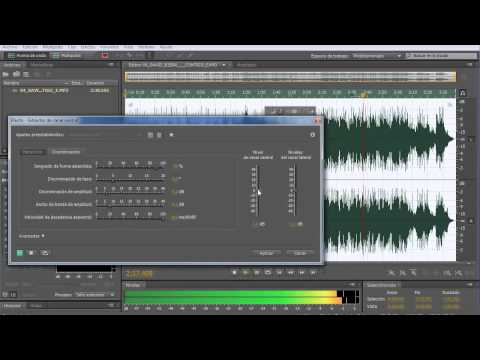 The same team with which you can constantly create something interesting. I hope all of this will be. nine0003
clip shots
- Let's get back to the clip. Were there any difficulties during filming? Moreover, you were filming on the street...
Daria Grafova: We filmed for 9-10 hours. Everything was done in 1 day. Fortunately, there were no problems at all, except to organize everyone. The place was chosen quite deserted, so there were no extra people who could interfere. Although there was one trouble: the day before filming, it turned out that the cars that were supposed to take part in the filming would not arrive. Arriving at the filming location, they did not hang up their noses and began to work with what was. But after 2 hours they called us and said that the cars still arrived. Everything that was originally planned, in the end turned out. Many thanks for this OPC-club! nine0003
Sergey Borisov: Well, it turned out to be not such a big problem to organize adult children, everyone was imbued with the situation, picked up our wave and began to work with us.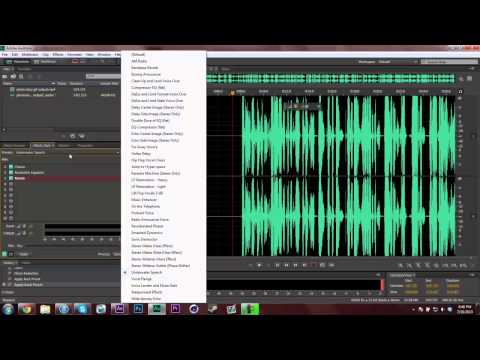 I also wanted to mention Opc-club - a community of people who are passionate about one thing - love for cars, and in particular for Opel Astra)
complete team
- And the last question: since we found out that dance videos are a special kind of art, then who do you think will develop it and will it develop at all in our country? Recently, a lot of dancers and teams have started making dance videos. In general, will quantity turn into quality? nine0062
Daria Grafova: Based on my filming experience, I can say this: there is development, many are trying to create something, bringing in new ideas that they want to convey through the same dance videos. But as for the transition from quantity to quality, I'm not sure, I judge by my own criteria, although I don't dance myself. It's like a person who recently picked up a camera, says that he is a photographer. There are many of those. For some, commerce is important, for others, pure creativity. I like the fact that most of the people around me don't stop dancing, thus giving an example of what can be achieved in life, no matter what.