How to learn fire dancing
Learning the Art of Fire Spinning
Last Updated:
Sharing is Caring!
When a fellow travel blogger recently wrote about fire spinning in Thailand, I realized while I was reading it that I have been amiss with you, dear readers.
You see, I have blatantly (and unintentionally) kept you in the dark about a new part of my own life; a hobby that is both relaxing and actively playful….Fire Spinning!
This post was originally published in 2009. It has since been updated for accuracy of links and content. 

It all started with friends of mine who spin. When I first saw them spinning balls of fire on chains (called poi) and twirling fire staffs with the ends ablaze, I thought it looked neat but didn't have much interest in it myself.
It wasn't until I picked up a staff one day to try and imitate a move I had seen that I began to think of fire spinning as something I could get into.
The staff felt smooth, was a perfect weight, and I realized with a few tips that it wasn't as difficult as it initially appeared.
Learning new moves felt great, and perfecting the art form of making spinning look good tapped into my love of dance and performance in general.
Months and months after I first picked up a fire poi or fire staff, I was at an outdoor music festival where some friends were "having a burn," as they say. There were 200 people gathered around a stage about 50 meters away, and on this little patch of grass to the side, about half a dozen people were fire spinning.
"Here, have a go," said a mate as they relatively unceremoniously tossed me a half-lit staff. "The other side didn't get fueled up by accident, so you're stuck with one," he said.
Ah well, "one's better than none," I thought, and started spinning the staff, surprised at the heat and size of the one fireball up close.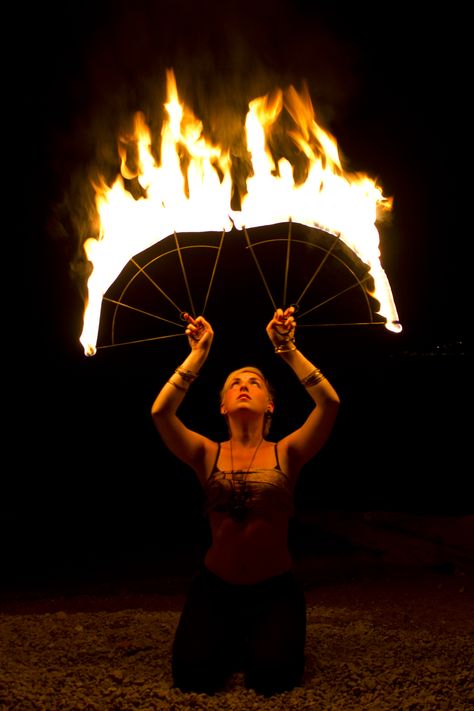 My friends had been careful to teach me about fire spinning safety, our credo being "learn before you burn". So I felt prepared for this, my first time spinning fire.
And man, was I on fire (pardon the blatant pun). I had that staff spinning as it had never been spun before.
That is, until I smacked myself in the eye with the unlit end of the staff.
Convinced that I would be toting a black eye for the next week, I glanced up to see who saw my blunder. As luck would have it, if anybody had seen my spinning debacle, they had the good grace to pretend not to have.
So I kept spinning and got back to having fun. Mere minutes later when I was handed a fully lit staff to play with instead, I became confident that nobody saw my eye-poking antics!
"Yikes," I thought to myself. "It would hurt a lot more if I poked myself in the eye with fire," I pondered as I swallowed hard and attempted to track the whereabouts of not one but two balls of fire revolving around my body.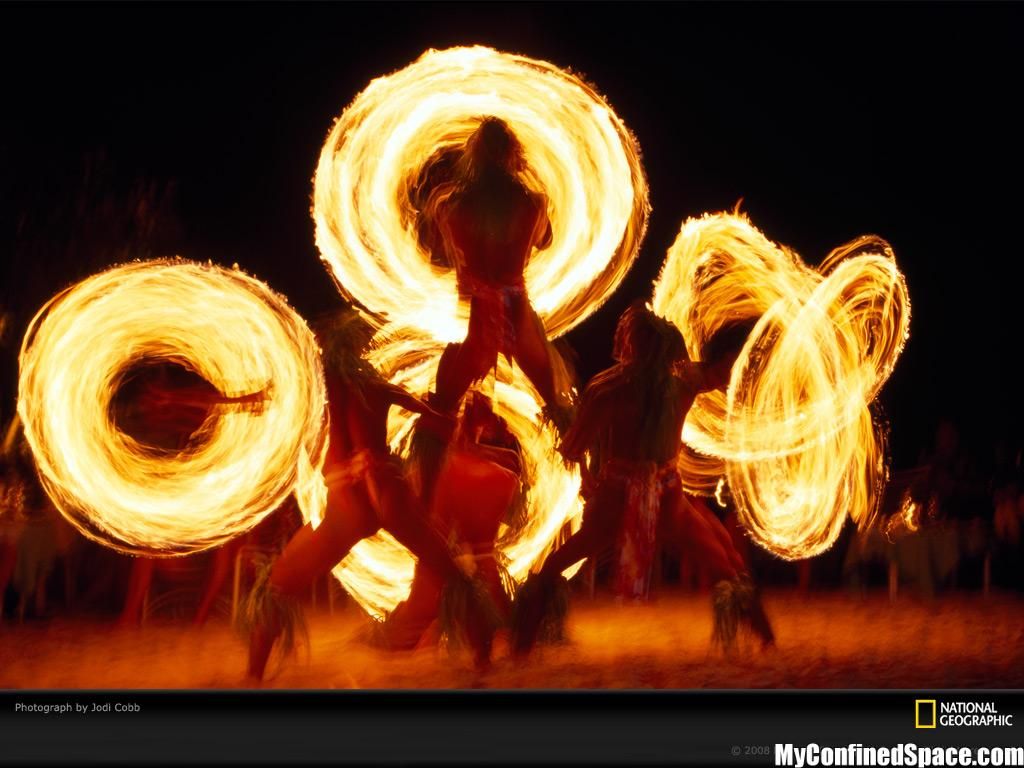 Turns out it's much easier to spin staffs with both ends lit than one…they're easier to see!
Since then, I've had a few chances to have fun with fire spinning and watch fire performers who are much better than I, have a go at it too. 
Fire spinning is a beautiful rhythmic flow art dance that requires skill, courage, and practice. I'm so glad I've had a chance to try my own hands at it and I highly recommend that you at least give yourself the pleasure of experiencing it.
If you find the beautiful art of fire dance or spinning interesting, then go for it! You never know if it will become your next favorite hobby.
That being said, the fire props I mentioned aren't the only ones that are being utilized in fire spinning. The pieces of fire spinning equipment that I am familiar with and have used along with some friends are: 
Fire Poi: two balls affixed to lengths of rope with handles. They are manipulated through the air to create beautiful shapes.
Staff and Double Staves: there are various styles all over the world and are unique in their way.
There are various tools that professional fire artists use such as juggling clubs, fire fans, rope darts, juggling balls, fire swords and knives, and plenty more. They maneuver these to make the beautiful fire art you see!
Take some fire dance classes from a professional or practice with some friends until you finally know how to spin in your free time. It's fun! Always exercise fire safety and avoid executing this without a guide to prevent any kind of injury or cause any harm.
Traveling with fire toys isn't easy or space-savvy. Since my initial fire spinning days, I got a set of glow poi, which uses colorful lights instead of fire. They're super popular at parties! Everybody wants a go, and because there's no fire it's totally safe for anybody to play with.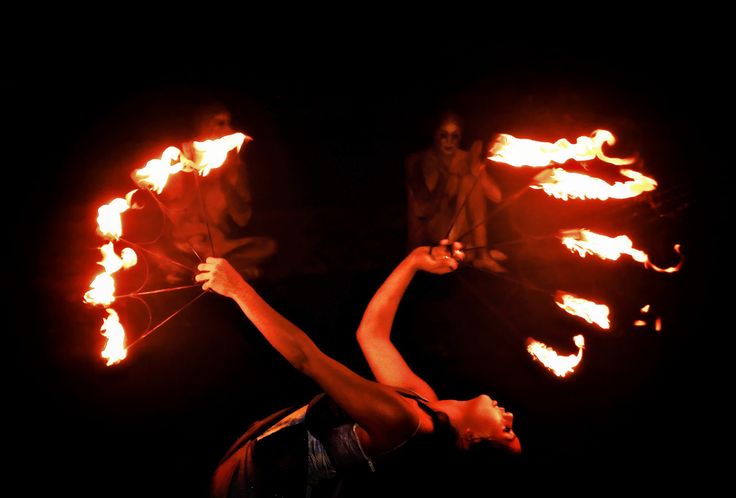 If you're looking for the perfect glow poi, choose something that is USB rechargeable (eliminating the need to carry batteries) and lightweight. These ones would be my first choice; they're great for beginners and pack up easily.     
All the pictures above are of me, just in case you were wondering. Here are some pictures of various friends of mine fire spinning:
Sharing is Caring!
Fire & Performance - The Crucible
Skip to content
Fire & Performance2022-01-12T11:34:49-08:00
Fire & Performance Classes
Fire has always been a powerful, mythic element for humans. It has played a significant role in our history and molded our very way of life. Fire performers have a deep respect for the flame and know that by no means do they ever have total control over it. At The Crucible, you can learn to safely manipulate fire's captivating power, and learn to make and use various tools like poi, fire staffs, hula-hoops and the fire rope dart.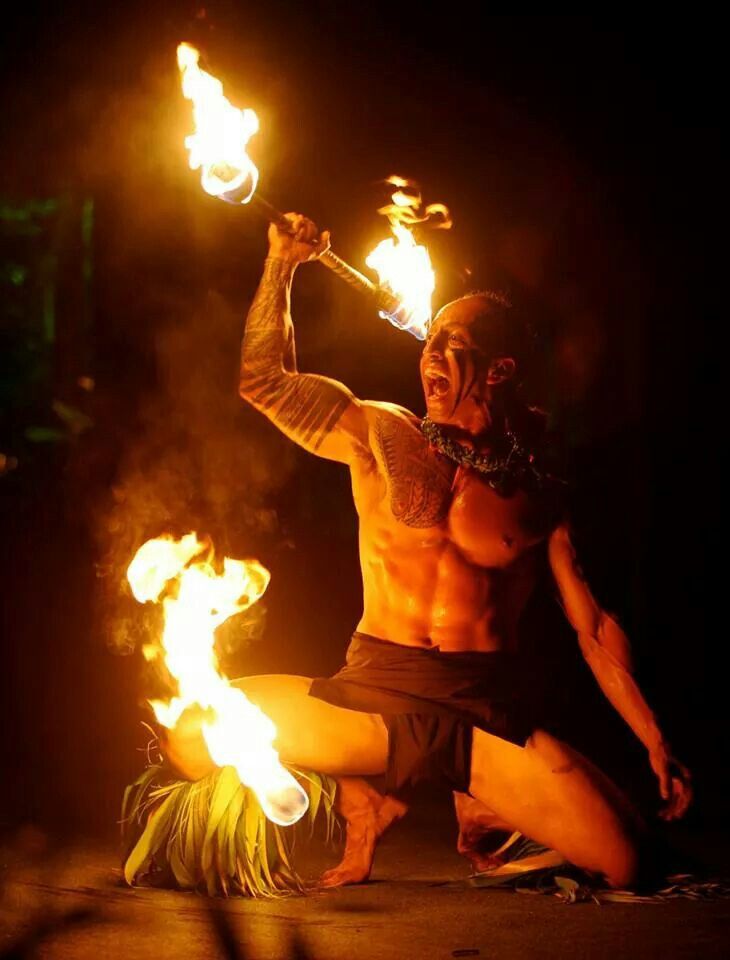 Upcoming Bay Area Fire & Performance Courses
Browse below for all upcoming Fire & Performance classes. Please note that due to safety concerns surrounding COVID-19, all upcoming Crucible classes are in-person with strict health and safety policies in place for students, faculty, and staff. You must review all Crucible policies before registering.
Fire Hula Hoop II
This class takes you beyond the hoop dance fundamentals and helps you add more complex hoop moves to your basic foundation. You will learn isolations, stalls, tosses, and how to...
Learn More & Sign Up →
Fire Eating I
Amaze an audience with your new skills as a fire eater! You will learn the science and safety behind basic tricks so you can fearlessly perform with open flame. You will learn...
Learn More & Sign Up →
Fire Poi: Introduction
Learn to spin fire! Both a dance form and a style of juggling, poi spinning is an expressive performance art that uses weighted lines swung in circular patterns around the body.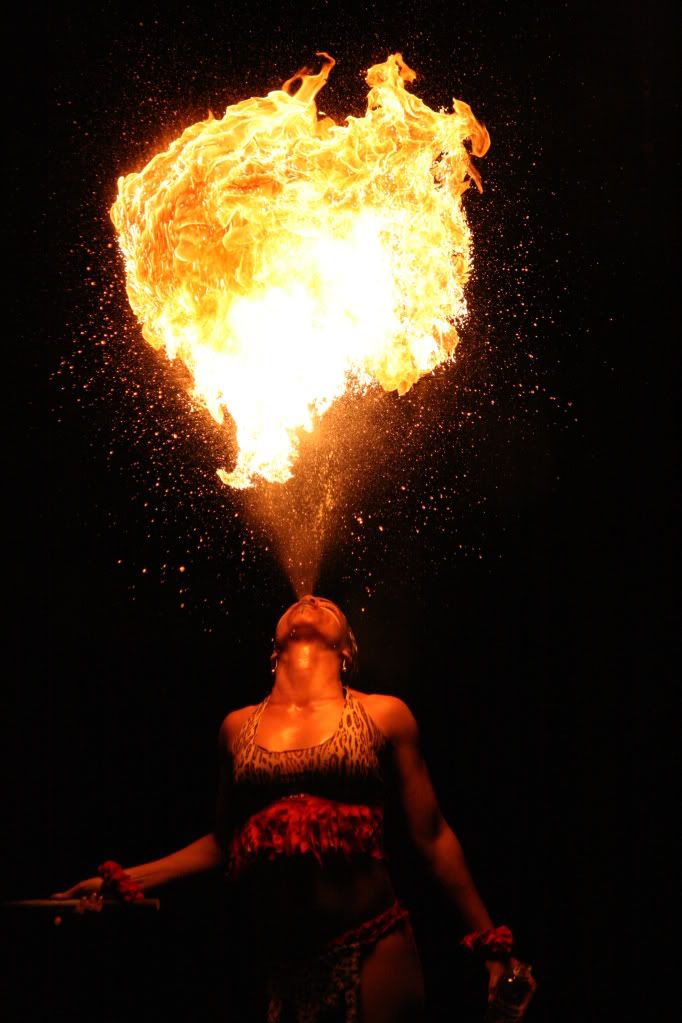 ...
Learn More & Sign Up →
Fire Hula Hoop I
Build coordination and confidence as you construct your own practice PVC hula hoop and learn basic tricks with and without fire. You will learn beginner on-body and off-body moves,...
Learn More & Sign Up →
Shop Fire & Performance
Meet The Fire & Performance Department Head: Shaina Johnson
Shaina's performance career started with ballet at age four, and after exploring many forms of dance, she discovered a passion for fire performance in 2001. Shaina first performed at The Crucible at the celebration for our new Oakland location in 2003. As an instructor, Shaina strives to create a supportive environment for participants to explore new skills by imbuing her classes with warmth, humor, and engaging, hands-on activities.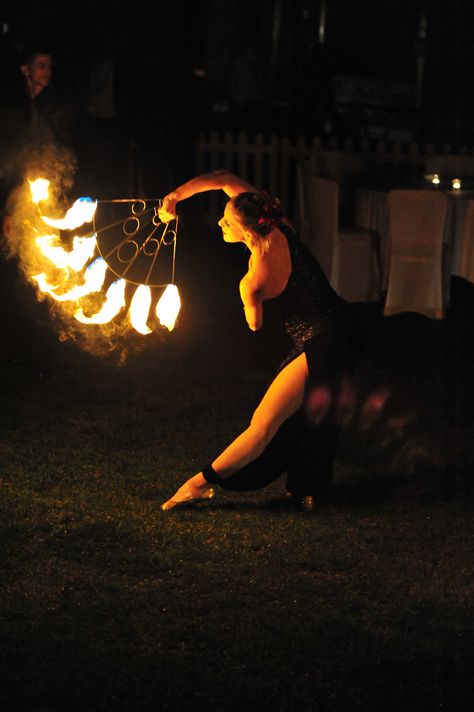 Her classes emphasize safety, learning at one's own pace, interactivity, and community creation.
Read More
Fire & Performance Adult Classes
The Crucible offers a wide variety of adult classes teaching different fire performance techniques. Whether you want to learn the fundamentals of eating fire or how to dance with poi, The Crucible has you covered. See the complete list of fire performance classes offered below.
Note: Due to COVID-19, we're unable to offer all of the classes listed below at this time. You can sign up to be notified when specific classes are offered or browse a list of upcoming classes here. 
Fire Eating I
Amaze an audience with your new skills as a fire eater! You will learn the science and safety behind basic tricks so you can fearlessly perform with open flame. You will learn tracing (how to run fire along the surface of your skin), transfers (moving flame from one source or position to another), various extinguishes, and tips for putting on a great show.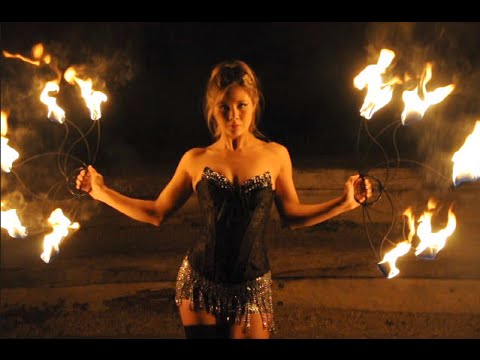 You also will make your own set of torches to take home.
Shop
Notify Me
Fire Eating II
Expand your performance repertoire by learning intermediate fire eating tricks. Construct a new pair of torches and explore vapor tricks and transfers, jellyfish variations, human candles, and more! You will also learn basic choreography, transitions, and stage blocking to best showcase your new talents.
PREREQUISITE: Fire Eating I
Shop
Notify Me
Flame Effects I
Learn to design and build safe, effective, beautiful flame effect sculptures with propane. You will learn many different ways of manipulating fire for use in sculpture, including accumulator poofer effects, propane and liquid fuel effects, igniters, and electronic controls.
PREREQUISITE: Fire Safety
Shop
Notify Me
Flame Effects II
In this intermediate course, make safe, effective, and beautiful propane and liquid fuel flame effects.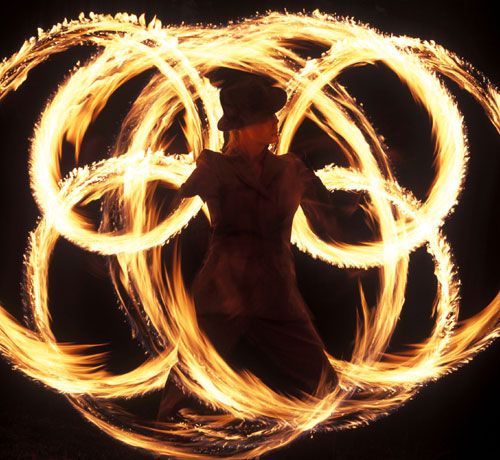 You'll design and build flame effects sculptures in class working with an instructor and a variety of materials. Build upon your fire effects skills to create unique, fiery projects. Students who build flame effect devices to take home may have additional expenses for materials.
PREREQUISITE: Flame Effects I
Shop
Notify Me
Fire Hula Hoop I
Hoopnotize your friends with your amazing skills! This energetic course is an introduction to the basics of hooping including using different planes of the body, hoop tricks, and hoop expression through flow and imagination. At the culmination, you will hoop with fire!
Shop
Notify Me
Fire Performance
Learn the art of fire dancing using poi, staff, and hoop to increase strength and skill in choreography, movement, and tricks with music. Build up to spinning with fire through this course.
PREREQUISITE: Fire Safety
Shop
Notify Me
Fire Poi: Intermediate Tricks
Learn to spin poi with greater control and style as you explore the intermediate concepts of plane theory, transitioning, in-spin, anti-spin, and flow.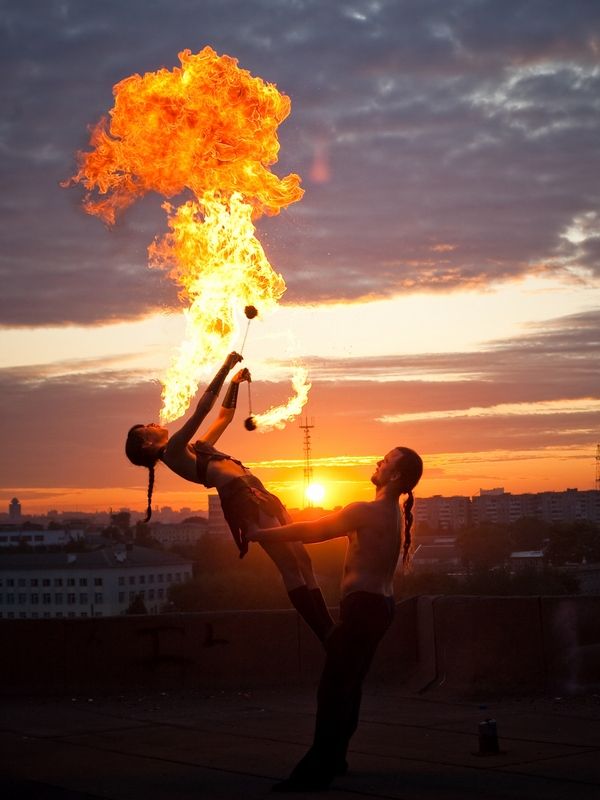 You will practice advanced poi skills, including isolations, stalls, throws/tosses, wraps, flowers, crossers, meltdowns, behind-the-back moves, 5-beat weaves and corkscrews, and more! On the final night you will work with open flame!
PREREQUISITE: Fire Poi: Introduction previously called Art of Fire Dancing I (Poi) or permission by instructor. It is recommended (but not required) to take Fire Safety before this class.
Shop
Notify Me
Fire Poi: Introduction
Learn the ancient art of Maori fire dancing. Used by these warriors to increase strength and skill, poi (which means ball) is a form of juggling that uses balls on ropes swung in circular patterns. While learning to spin poi without fire, you will also gain knowledge about the history of the art form and its origins. On the last day of class, students will spin with fire! It is recommended (but not required) to take Fire Safety before this class.
Shop
Notify Me
Fire Poi: Turns, Transitions, and Flow
In this fun, supportive class, learn to spin your poi with greater control and style as you explore intermediate tricks for practice with and without fire.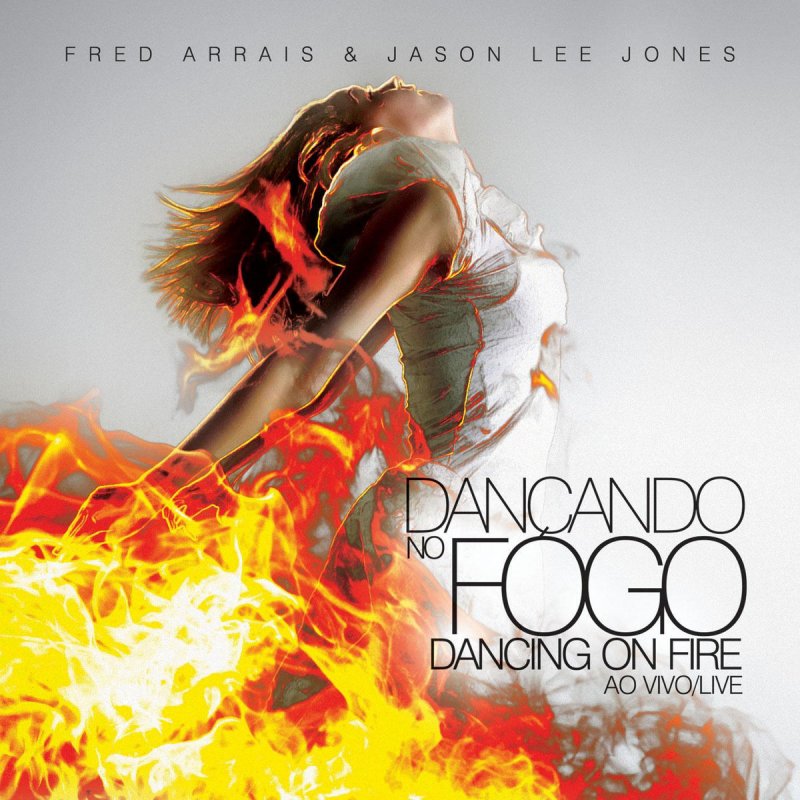 Class includes a warm-up/cool-down, introduction to new skills, group activities, and review time for exploration, questions, and troubleshooting. Skills covered include Isolations, Stalls, Throws/Tosses, Wraps, Crossers, Meltdowns, Behind-the-Back Moves, 5-Beat Weaves and Corkscrews, Flowers, Intro to Partnering, and more! We will focus more deeply on concepts such as Plane Theory, Transitions, In-Spin, Anti-Spin, and Flow (moving freely and expressively through the performance space). The last night you will work with open flame! A thorough review of fuel, equipment, and fire safety will be provided.
PREREQUISITE: Art of Fire Dancing I (Poi) or permission by instructor.
Shop
Notify Me
Fire Safety
Learn to understand what exactly fire is, techniques to prevent uncontained fires, and how to suppress a variety of fire effects. Walk away with a scientific understanding of the sources of fire and its reactions, as well as hands-on experience putting out fire effects under the expert guidance of Christopher T.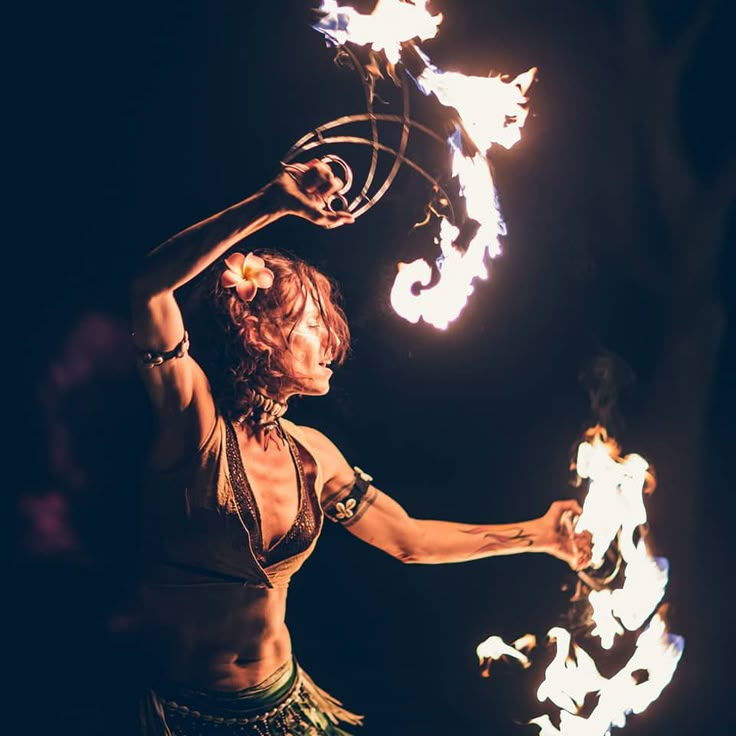 Palmer. This is the first class in the six part Fire Series.
Shop
Notify Me
Fire Staff I
Learn to spin fire staff! Sometimes styled like a weapon; sometimes like a dance partner, staff is a fire performance tool that lends itself to unique movement possibilities. In this class, you will construct a practice staff for use while learning basic tricks, such as rotors, windmills, figure 8s, helicopters, palm spins, wraps, weaves, and behind-the-back moves. On the last night, you will set your staff aflame!
Shop
Notify Me
Fire Studio
By invitation-only, this select group of individuals—having completed the Fire Series training levels—may be asked to exhibit original fire performances and/or fire effect pieces during The Crucible's events. Mentorship and coaching will be made available in preparation for and adjudication of pieces prior to public showcase.
PREREQUISITE: Fire Lab
Notify Me
Fire & Performance Youth Classes
We do not currently offer youth classes in our Fire & Performance Department.
You can see all The Crucible's offerings for youth here.
Being Prepared For Your Fire & Performance Class
Fire & Performance classes are held on the second floor of our building, and outside in the gated parking lot. Please contact us if you have any questions about accessibility and we will be happy to accommodate.
Students must arrive for class in all-natural fiber clothing, long pants, and closed-toe, closed-heel shoes with socks that protect up to the ankle. Long hair must be tied back. Nylon, polyester, spandex, or other synthetics are not allowed around machines, equipment, or processes that can produce hot fragments, sparks, or flames.
The Crucible requests students always arrive in studio safe clothing when working. Layers are encouraged as the studio can be very cold or very hot.
Get The Map
Ready to get hands-on in Fire & Performance?
The Crucible has Fire & Performance classes starting each month
SEE WHAT'S NEXT
Page load link
Go to Top
Fire and passion: how to learn to dance the tango
Fire and passion: how to learn to dance the tango
International Tango Day is celebrated on the birthday of the artist Carlos Gardel - December 11, 12/11/2017, Sputnik Kazakhstan
2017-12-11T11:25+0600
-12 25+0600
2022-02-01T14:05+0600
/html/head/meta[@name='og:title']/@content
/html/head/meta[@name='og:description']/@content
https://sputnik.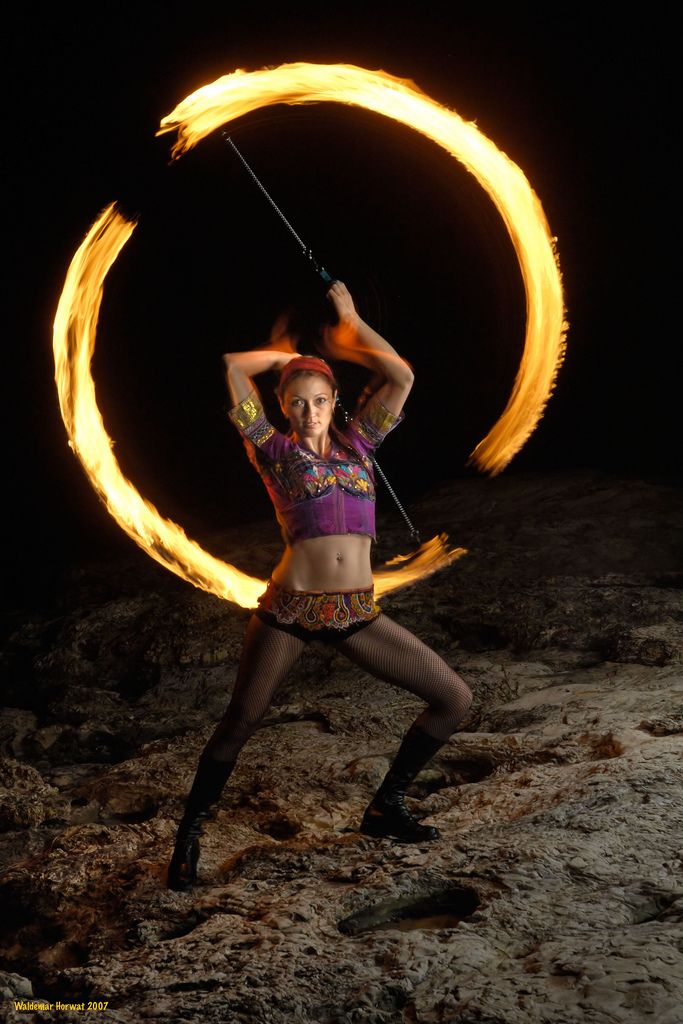 kz/img/400/43/4004339_4:0:1915:1080_1920x0_80_0_0_ebf10a1fab57286af9ebbe8482028f7d.jpg
Sputnik Казахстан
+74956456601
MIA "Rosiya Segodnya"
2017
Sputnik Казахстан
[email protected] sputniknews.com
+74956456601
MIA "Rosiya Segodnya"
News
RU_KK
Sputnik Kazakhstan
+74956456601
9000 MIA "Rosiya Segodnya"
Flago: How to learn how to dance tango tango dance dance -December 11
2017-12-11T11: 25+0600
True
PT1M22S
1920
1080
True
1920 9000
1440 940 940
true
https://sputnik.kz/img/400/43/4004339_100:0:1819:1080_1920x0_80_0_0_9657d2726075a7fb202f16ac1a2d5bfc.jpg
1920
1920
true
Sputnik Казахстан
+74956456601
MIA "Rosiya Segodnya"
Sputnik Kazakhstan
video , multimedia
video , multimedia
Tango, whose homeland is called not only the amazingly hot Argentina, the hot country of the rising sun, but many, even hot country Spain, The dance of passion and fire is a salvation for residents of the capital who prefer to spend their evenings in the warm embrace of their partners.
Radio
Kuanysheva: our president is a big fan of tango
According to a tango teacher with six years of experience, ex-financier Aliya Kuanysheva, not only young, but also elderly couples of "Soviet temper" who want to spend time for the benefit of the soul.
"Dance is magic that returns a person to his true state, natural. It does not expose, but returns to "factory settings". When you dance tango, you can tell a lot about you, what you think about, what annoys you, but what pleases. This is the inner state of a person. When you dance, the body cannot be deceived. Tango cannot be learned even in a choreographic school. You study it all your life. The difficulty is that there is no difficulty. It is so simple, but you understand it after some that time," shared Aliya Kuanysheva.
Before you go to a special school, you can try to get a feel for what tango consists of: listening to music and imagining the dance moves in your head will help.
Watch the video of Sputnik Kazakhstan as students of the dance studio prepare for the milonga — an unforgettable evening of tango.
Sing: intoxicating dances | Be Healthy
If you are just starting out, never twist alone (once at the beginning of my communication with Poi, I accidentally hit myself on the head with a wick - the result is goodbye, hair).
Once, during a music festival in a European country, I was walking from the stage with the concert of one of my favorite rock stars to the stage with the concert of another favorite rock star and while thinking where to buy a glass of wine, I saw a crowd where nothing seemed to be there ... Since I am not a cat, and curiosity cannot ruin me, I immediately changed my route and joined the people.
An amazing thing happened there: several young people in the center of the circle were dancing with fiery objects in their hands. Someone with a pole with fiery ends, someone with burning balls on chains, someone with flaming ribbons .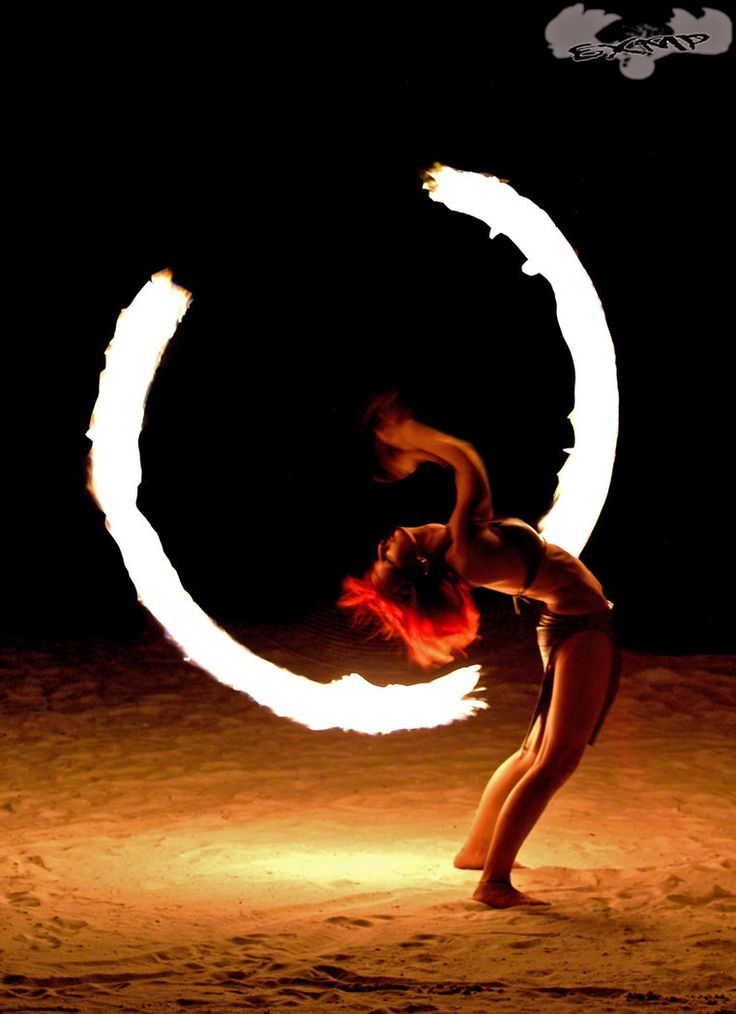 .. That night it seemed to me that the fire in their hands was a living being, a partner in magical dances, and the guys themselves were leading their own origin from the mysterious inhabitants of ancient myths ...
I still didn't understand who it was: pyrotechnics on vacation, circus school students, street actors, or someone else?
Firing line
In ancient times, the art of dancing with fire had a ritual and mystical character, then it began to be gradually forgotten, and now, at the end of the 20th century, it was revived anew. It is believed that in the modern world, the prototype for the "people of fire" pursuing sacred goals is the tough male dance "tandava", which is based on the dance of Shiva Nataraja, who destroys the universe.
Shiva dancing in a ring of fire
Ancient mysterious rituals are charming and attractive, but usually spiritual practices are not performed at a rock festival in front of the public. And, indeed, it turned out that the action I saw was originally part of the fitness of the New Zealand Maori people.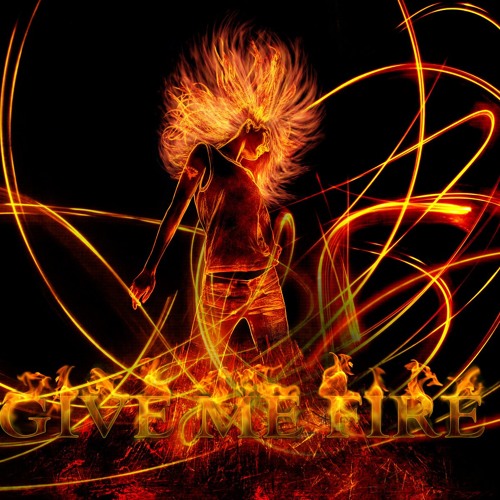 In ancient times, Maori warriors used a special bag called "cues" to carry moa eggs. In the meantime, they went to the place where these same eggs were located - they put stones in the bag and twisted it around themselves, thus developing dexterity and coordination of movements.
Centuries passed, the moa birds died out, and the bag of "cues" with stones began to be used as sports equipment to keep the warriors in shape and control their bodies. It was called "kiitoa" or "poitoa", which later became simply "poi". Maori women also spun poi, but with a slightly different purpose - to charm the Maori warriors.
And so, in the second half of the 20th century, itinerant circus troupes spied on the ancient New Zealand art, added a spark and began to demonstrate it on other continents. And since it was a fun time for hippies, the art immediately spread among the party youth.
Now, at the beginning of the 21st century, fire dancers use: actual poi (poi) - and their modifications - multi-headed poi and ropes, pole (staff), sticks with fiery ends (devil sticks), spinning discs (diabolo), fiery fans .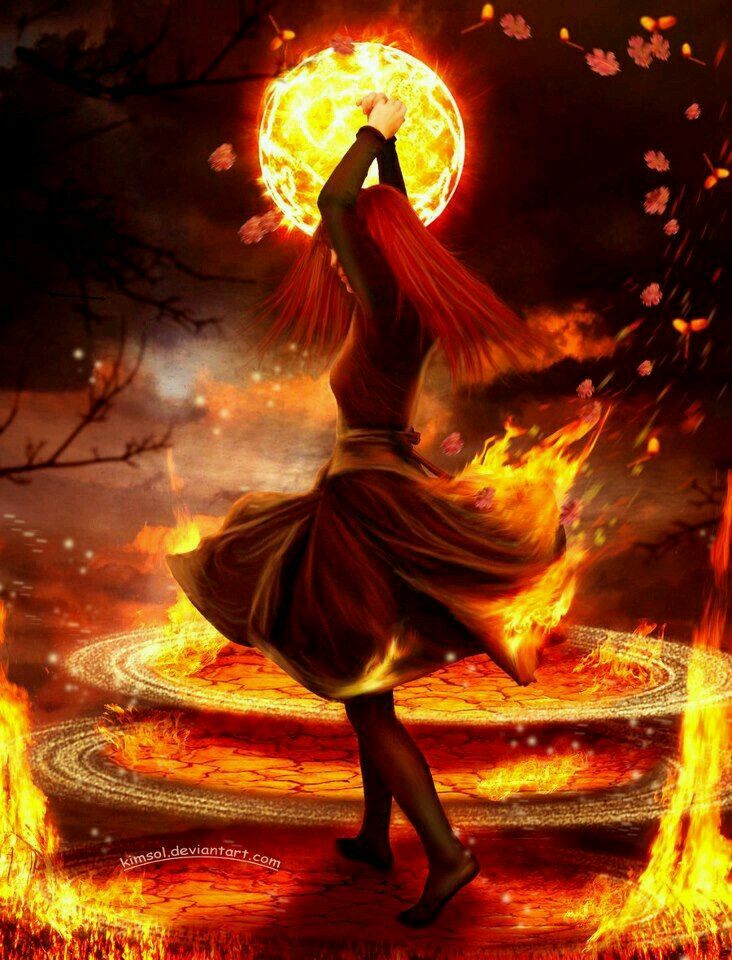 .. and they simply blow fire out of their mouths without any additional accessories.
"Skilled Hands" circle
The widespread use of dances with fire among young people suggests that this, after all, is not the destiny of the celestials. And although, at first glance, such an art seems incomprehensible, it is still possible to learn it.
How to start communication with poi?
Probably, it is worth saying where you should definitely not start: from a trip to the store for a can of flammable liquid - in this case, the comprehension of the fire dance will be postponed for the duration of your stay in the burn center.
It's worth starting with traditional New Zealand poi - non-burning ones. Owners of electronic money and patience can order them in online stores, and owners of direct hands and free time can build them on their own in half a day.
The simplest poi is made from two long socks with tennis balls at the ends. For a more complex option, you will need the same balls, an awl, a chain, a pair of ribbons made of leather or thick fabric for loops on your fingers and silk ribbons that imitate the aerodynamics of fire.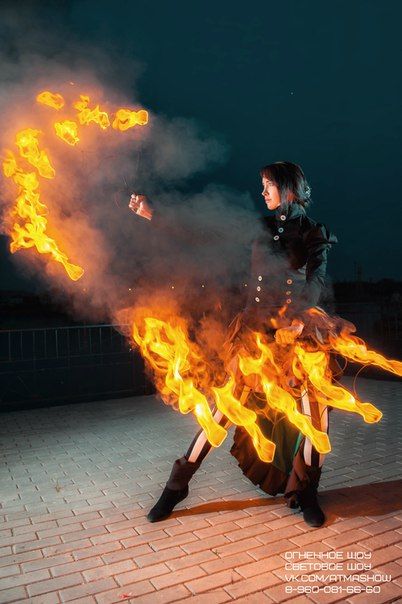 These accessories are easy to buy, and the manufacturing process is described in detail on various thematic resources.
Poi ready - what next? An attempt to portray something similar to the dances seen only leads to the fact that the balls hit the face, the chains get tangled, and a sincere desire arises in the soul to throw the poi, at least into the corner of the room, or better, out of the window away...
Therefore, before starting exercises, it is worth visiting a place where everything is available, that is, as usual, the Internet. Ten minutes of searching - and we find wonderful sites where lessons with videos are posted that explain the technique of spinning sing - from simple to complex. And then, as in any business, you have to study, study, study. The duration of training depends on perseverance and desire, on mastering your body and understanding new sensations.
I can say that it took the absolutely average me two weeks to master the basics.
Your night - add fire
Well, the day has come when it seems that the movements are obtained confidently, they fly by themselves, you can spin for hours without getting tired .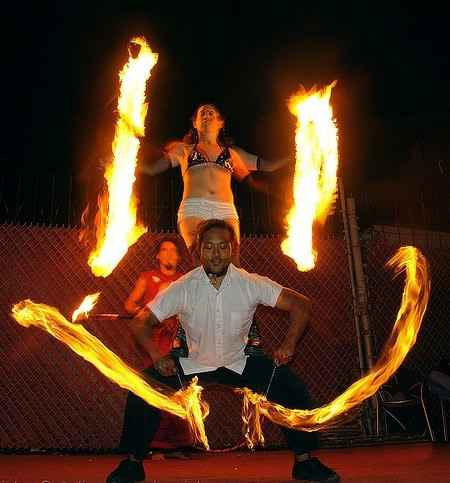 ..
Now you can get acquainted with the fire. But you can't set the balls on fire, so you have to get fire poi. Like training ones, you can order them in the online store, but it's easier and faster to make them yourself.
Fire poi differ from training poi only in their tails - instead of balls, there must be a wick made of non-combustible fabric: either from asbestos, or from Kevlar. Asbestos is easy to buy (on the construction market), but it is short-lived, burns out quickly, and is unsafe for health - its particles can cause cancer ... Therefore, I do not advise making asbestos poi, it is better to put a little more money and effort and get Kevlar. This non-combustible, durable and lightweight material has only one drawback - until recently it was almost impossible to buy it in our country.
When making fire poi, it is especially important to carefully check them for strength - after all, if a tennis ball flies off and is lost, it can be easily replaced with another one, and if a burning wick flies off, and even in the head of an old man passing by .
..
Separately, it must be said about fuel. In most cases, kerosene is used for sing, sometimes lamp oil (it is more expensive, but does not have such a pungent smell), and in no case gasoline, diesel or alcohol ...
Sing, swallow, sing
So, the poi is done, the kerosene is bought. What's next? Then you just need to learn how our father safety rules. First of all, if you are just starting out, never spin alone (once at the beginning of my communication with Poi, I accidentally hit myself on the head with a wick - the result is goodbye, hairstyle, if the people standing next to me had not said that my hair is on fire ...). Second , no matter how advanced you are, never spin while intoxicated - even if it's one bottle of beer! Thirdly, make sure that you and your kerosene container are separated in space - half a liter of kerosene caught fire is not a very pleasant thing. And, fourthly, make sure that the ground under your feet is level, people stand at a distance from you, and your clothes do not have too many synthetic fabrics or accessories that could tangle the chains.