How to dance like a male entertainer
How to dance like a male stripper
Male strippers dance differently to most commercial dancers you will see in music video clips and on films.
Dancing is an expression of emotions and feelings through body movement, It's the ability to demonstrate an emotion connection with a song.
Male strippers are trained to show sexiness through moving their body in a seductive way. Its a type of dancing that not many would be commercially trained in, due to its unique nature.
Having been a male stripper for over 8 years I have spent a lot of time with some of the best erotic dancers in the world, with training backgrounds from latin dancing to hip-hop roots.
Below is some of the most helpful tips I was taught by some of the best dancers in the world, and I hope you can learn some key factors that makes male stripping such a unique type of dance.
How do you dance like a male stripper?
To dance like a male stripper you should focus on demonstrating a variety of seductive dance moves.
These include, body rolls, thrusting movements, floor dance moves and lap dancing for someone in a chair.
how to become a male stripper
Body control
Controlling your movement speed and showing a contrast in fast and slow dance moves, is crucial for atheistically pleasing dancing.
The ability to completely slow down one dance move, and control every inch of movement in your body, will focus the audiences attention to detail.
Now depending on the type of dance move you are doing, you can direct their focus to different parts of your body.
When dancing with your top off, this can be used to your advantage, by directing their focus from your chest, down to your torso and then eventually leading their eyes to your hips.
A perfect example of this would be doing a very slow body roll in the middle of your choreography. The normal pace of your hip hop dance moves will be pleasing to watch initially, but you will have their undivided attention when you immediately break the pattern of speed.
Once you begin doing the slow body roll down to your hips, followed by some slow hip grinding, they audience will see the contrast of speed in your dancing.
The sudden slow, and sexual body movement will focus their thought on your body and captivate their imagination.
So use a variety of speed's when dancing, and when slowing down a specific dance move, draw their attention to erotic parts of your body and move it sexually.
Hip movement
The sexiest dance moves usually come from the hips. This is evident in latino dancing, where much of the sexual body movement is generated from the hips.
As a male stripper, your should learn how to move your hips from side to side and in a circular motion.
learn male stripping in our full online course with tutorial videos.
Demonstrating flexibility and rhythm from your hips is very pleasing to watch from a female audience's perspective. Women will admire a man who can move his hips, as it will subconsciously suggest that you are good at having sex.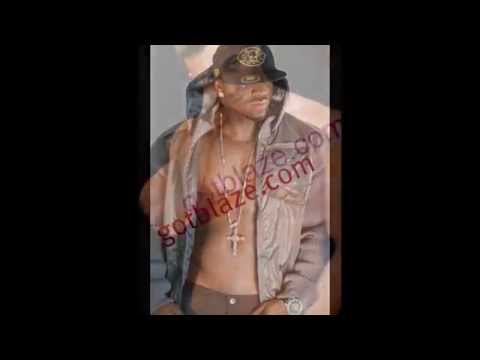 Much of the pleasure given to a women during sex comes from a good base of hip movement and rhythm, so you can see how they make this comparison whilst watching you dance.
I would strongly suggest learning some latino dance basic's, and applying it in a modern way by mixing the hip movement with more commercial hip hop dance moves.
Additionally, learn the importance of forward hip movement (hip thrusts). This is an especially important skill to lean for lap dancing, for a full detailed explanation of hip movement and hip thrust's click here for our online course.
Floor dancing
Finally, male strippers spend a lot of time dancing on the floor. Most people have seen many examples of this in the film "Magic Mike" where most of the main characters can be seen "humping" the floor of the stage.
Once again, it's a very sexual movement that resembles the act of having sex, and many people refer to it as 'having sex with the stage'. Regardless if you like watching this or not, It's always been a huge crowd pleaser at male strip shows and club's.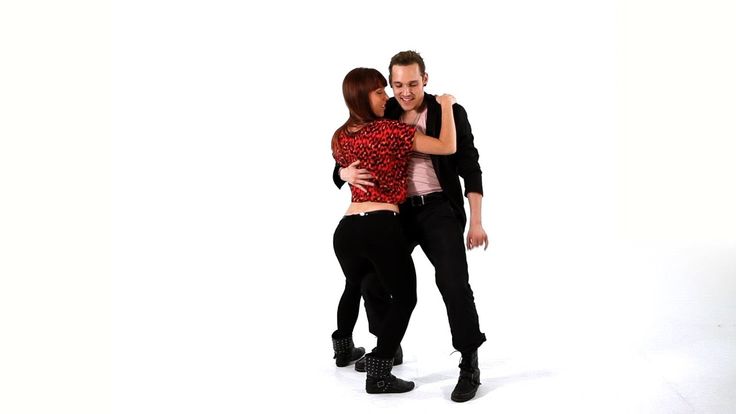 There's a definite technique here, and one cannot simply just drop to the floor and start hip thrusting the stage, it has to look good.
The sexiest dancers will use a variety or different movements on the floor. So instead of thrusting the same spot 10 times, try spinning your self around the stage with your arms.
Adding in isolation will also show variety. A simple beginner move would be a full body roll (starting from the chest and ending at the hips) on the stage floor, followed by a couple of short sharp hip thrust's (isolated to the hips only).
You can also do a reverse hip thrust, which will consist of both your hands and feet on the stage, but your hips facing the roof.
Once again it shows variety which is so important for floor work, remember the audience will get bored quickly if you keep doing the same thing over and over, so make sure you change up your angles, pace, body control and movement.
Those are some of the most important lesson's I learn from the sexiest dancers I know.
These tips greatly improved my audience connection, and I was able to achieve a far better response from women when doing my sexual dance moves. I hope you learnt a few interesting ways to improve your seductive dancing, and can incorporate them into your own show.
Sexy Dancing Tips For Men - A Beginners Guide
Sexy Dancing Tips For Men – A Beginners Guide
If you look at male strippers, you'll notice 2 things.
1) The way they dance is very masculine and sexual.
2) Regardless if you like it or not, women LOVE it and they go crazy for that style of dance.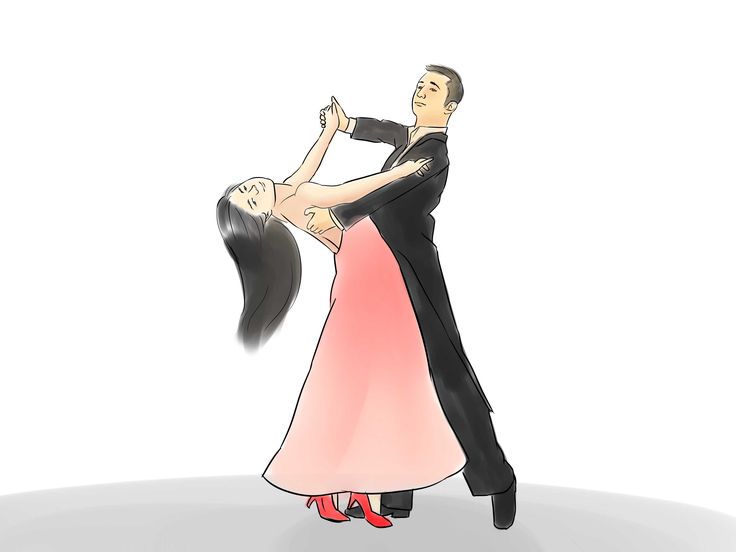 Male strippers have a unique way of dancing, and nobody ever really talks about it.
So today i'm going to give you 6 easy to apply steps to help you learn the secrets of striptease dancing.
The methods I'm going to show you in this video will make your dancing look really sexy and appealing to women.
Our students at Male Stripper Academy use this information to improve their relationships, self confidence or even to pick up girls at the club.
This means you need to look up, don't look at the ground or your feet. And don't be afraid to make eye contact.
You should also take risk's with your dancing. Don't play it safe. Show that you aren't afraid of being judged and go for some very intimate and personal dance moves.
Dancing with confidence also means being relaxed, not tense – smiling and enjoying yourself.
If you're stressed, nervous and tense, it will show in your dancing. Remember to relax and enjoy yourself.
Confident dancing will look appealing, and it will make other people want to join in with you.
If you're taking it too seriously, others won't want to engage with you. You'll scare them off.
Male strippers always want the audience to engage with them, and they are able to accomplish this by dancing with confidence, smiling, and making eye contact.
If you would like some helpful tips on how to dance with confidence check out the Adonis Dance Academy
Another thing you'll notice about male strippers is that they aren't afraid to go for the big, dynamic dance moves.
Such example include huge full body rolls, hip thrusts and big spins.
The big dance moves are just another example of demonstrating that confidence with your dancing.

But more than that – It is also memorable. Women never remember men who play it safe when they dance – but they will remember the big dance moves you did.
If they liked the dance move or not is actually irrelevant, because it's more about flaunting your personality. And women are attracted to big personalities.
It's better to be remembered for something than forgotten completely.
The Adonis Dance Academy features heaps of amazing eye catching, and sexy dance moves specifically designed for everyday men, and easy to learn!
This might sound a little confusing, so let me explain…
Firstly, I will use the example of images – The human eye its subconsciously attracted to contrast in an image.
If you put a pale, washed out image next to an image with high contrast – our eye will immediately be drawn to the high contrast image.
The same things happens in music, we are more likely to listen to audio tracks with noticeable low and high frequencies – as opposed to just low or just high audio samples.
And we can also see this in the reporting, the majority of citizens are attracted to read highly polarised and controversial news stories.
These are all examples of contrast, and the same principles apply to your dancing.
if you want people to be attracted to your dancing, you also need to show contrast.
And one way you can do this is by showing a variety of intensities.
A dancer who is going 100% all the time, sweating, and jumping around like crazy, is going to scare away and intimidate others.
On the other hand, a dancer who is grooving with the beat and chilling, will be easily forgotten.
You need to show women your rang, show them you can go fast… then slow. Hard…. then soft.
Head dance instructor 'Tommy Gun' teaches a unique method on how to apply dancing intensity variety at Adonis Dance Academy, check it out!
If you've seen Magic Mike, then you'll know exactly what I'm talking about.
This is something you'll want to do for your girlfriend or wife in private, and it screams sexual energy.
I'm talking about those classic male stripper floor moves that make women go crazy.
Why do they love it? Because it subconsciously suggests that the way you can move your hip and body on the floor, will be similar to how you can move in the bedroom.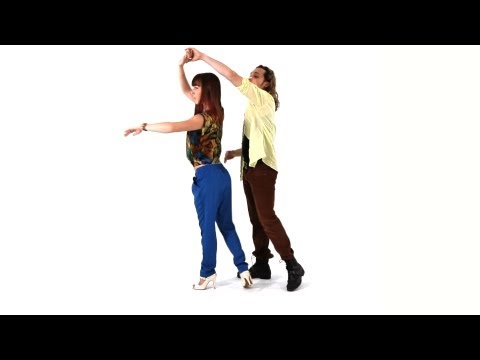 Many of the male stripper dance moves performed on the floor are in fact very closely replicated to sexual positions and movements, so it's not hard to see why people think that way.
For these reasons it's important you get down on the floor and show her what you can do.
One of the best dance moves you can do on the floor is a body roll + hip thrust with a circular movement with your knees.
Adonis Dance Academy has an entire video lesson module on floor dance moves!

Most people would agree that latino dancing styles are very sexual, and there's a good reason for this. It's because they dance from their hips.
Hip movement and dancing that demonstrates flexibility and fluidness is sexually appealing.
The suggestive themes of dancing with your hips will portray a level of unpredictability with your character.
Even though latin dancing is very structured, the way it looks suggests otherwise. This because the way the body moves and bends is very unconventional.
And therefore appealing.
An example would be: If you look at someone doing the robot dance – this isn't very sexy.
It's because of the rigid nature or the movements – as opposed the the fluid movement of latin dancing.
So in order to master sexual striptease dance styles, you need to learn how to dance from your hips and have fluid body movement.
Some great examples are body rolls, hip grinding, hip thrust, isolation hip exercises and side to side movement.
I'm talking about creasing your body, like sliding your hands around your neck and down your chest
If you thought touching yourself whilst dancing is just something females did, then your wrong.
It's a common mistake most guys make. They think they look really feminine if they do it.
Truth is, if you don't do it correctly, then yes, it can look really bad and cheesy.
But if you have been taught correctly, then touching yourself whilst dancing can be a massive turn on for women.
You need to learn how to touch yourself whilst dancing with the music.
So it's not like your just standing there rubbing yourself.
Basically, the act of creasing your body will be an actual dance move. So you'll need to start and finish the movement with the beat of the music.
Additionally, you should also be careful to not do too much body caressing and then it can look weird.
The movements should be done effortlessly, and lightly, let your hands slide down and around your body. Allow your fingers to contour around the curves.
Don't show any friction and sudden jerking movements, this will look bad.
And once your finished the movement move straight away into another dance move, don't let the audience wait for something to happen.
Body caressing should be part of the experience of your sexual dance style, not the focus.
Try the classic move of around the ear and down the neck.
Or try the double arm down the neck – then down the torso with a body roll.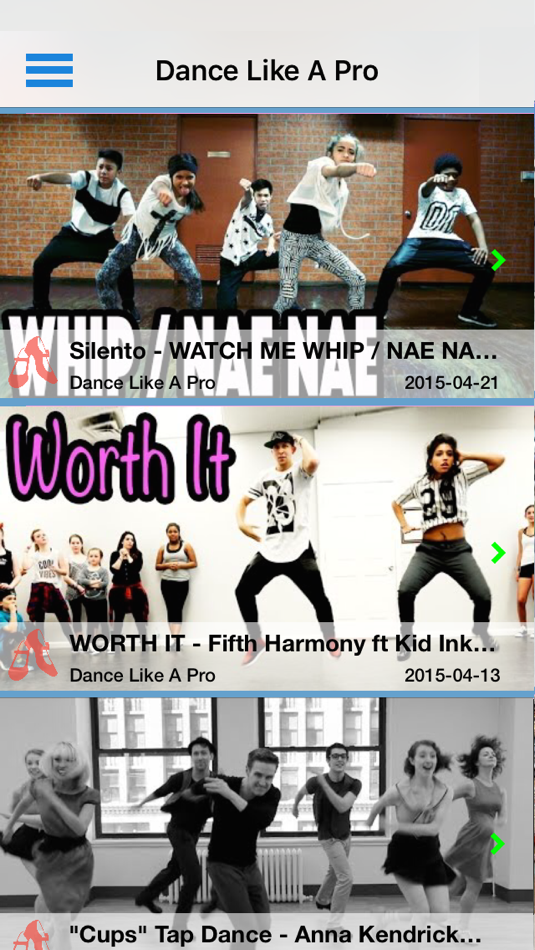 Or even attempt a side to side movement with a slide movement up the arms.
Conclusion:

So If you need assistance to learn how to apply these principles, then you'd be crazy to not take advantage of the FREE Lap dance Masterclass Training Webinar.

In this training webinar i'll teach you a simple sexy lap dance routine that designed for men, to use on your significant other or for a future date!
After the free training you'll also be eligible for a sweet discount for my exclusive online course.
This is an online course complete with video tutorials, that will teach everything from the dance moves, body movement, lap dance technique and tricks and everything in between.
You can reach out to myself anytime as a student, and submit video footage for personal critique.
So if your interested in learning a new skill, make sure to click the link above!
See you soon.
Actors who know how to dance and do it well: photo
To read 13 min Views 3.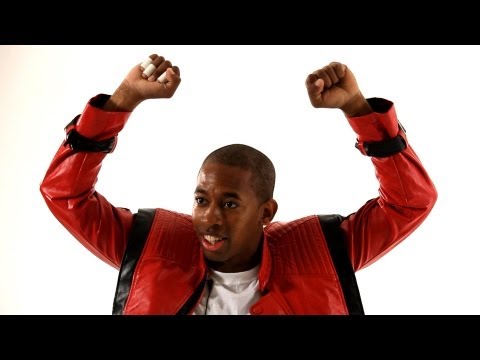 2k. Posted by Updated
It's no secret that the basis of acting is the ability to transform into other people. But besides this ability, there are other factors that make a top-level professional out of an ordinary performer. In the face of fierce competition, modern artists must not only portray their heroes with talent, but also sing, dance and play the pipe. Here is a list with photos of actors and actresses who can dance beautifully.
Contents
Tom Hiddleston
Night Manager, Coriolanus, Hollow Crown
The British actor, who became famous all over the world for his role as Loki, has repeatedly demonstrated the ability to move perfectly to any music. His plasticity and sense of rhythm fascinate at first sight. There are a lot of dancing Tom videos on the World Wide Web.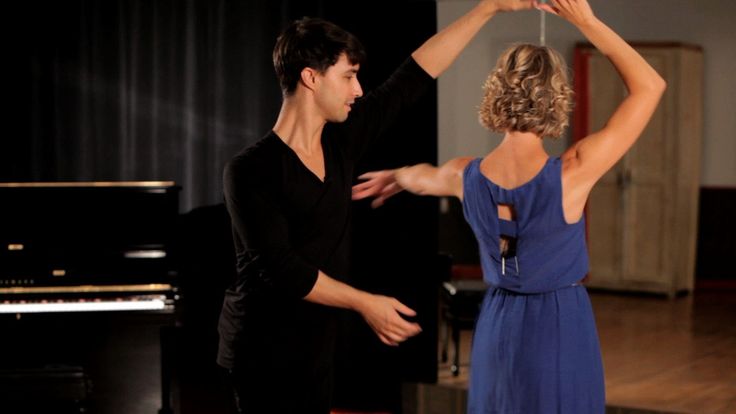 The video in which Hiddleston swings his hips looks especially hot. Fans are sure that he could easily dance even in the Dance Pole style. But the most surprising thing is that the star does not have a professional choreographic education. In an interview, Tom said that he acquired dancing skills through studying at a theater school.
Sam Rockwell
Three Billboards Outside Ebbing, Missouri, Richard Jewell Case, Fossey/Verdon
The winner of the film award "Oscar" has long earned the fame of a dancing performer, because in almost all films with his participation there are scenes with incendiary movements to the music. Rockwell himself is ironic about this fact and claims that he turned out to be a better dancer than an actor. According to Sam, he started dancing at a young age to impress girls and still can't stop. Knowledgeable people call his dance style a mixture of Charleston, shuffle and breakdancing.
Channing Tatum
The Oath, Dear John, The Hateful Eight
Before taking off to the top of the Hollywood movie Olympus, Channing worked in several different jobs: he was a construction worker, a clothes salesman, an assistant in a veterinary clinic, and a model.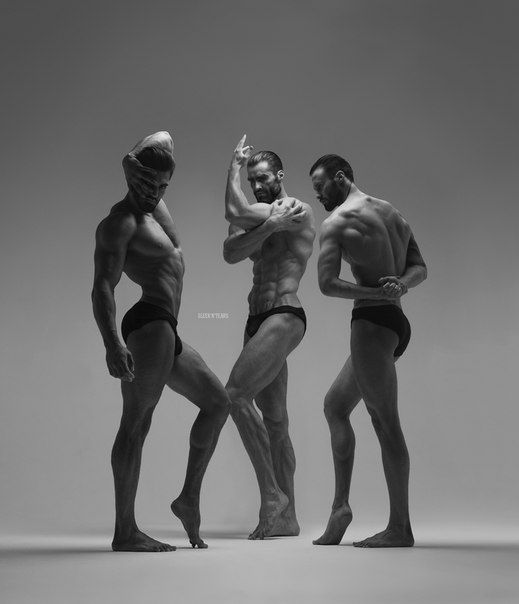 And all this time there was dancing in his life (he even managed to work as a stripper). Tatum's undeniable dancing talent was noticed by director Ann Fletcher, who in 2006 invited him to the lead role in the film Step Up.
Later, the actor took part in the sequel Step Up: The Streets. After some time, Steven Soderbergh also decided to use the skill of Channing and his experience as an exotic dancer and entrusted him with the main role in the film Magic Mike, and a few years later the sequel Magic Mike XXL appeared.
Chris Messina
News Service, Vicky Cristina Barcelona, ​​Julie & Julia Cooking Happiness Recipe
The creators of The Mindy Project made full use of this foreign artist's dancing talent. The hero of Chris has repeatedly demonstrated the wonders of plasticity and sense of rhythm. And the shots where he dances a striptease to the song Try Again performed by Aaliyah made more than one woman's heart tremble.
The actor himself, in an interview with Volture, said that the preparation for the shooting of this scene took place under the guidance of a professional choreographer, but he honed all the movements to perfection at home.
It was easy enough to do, because as a child, the artist dreamed of becoming a professional dancer and even took part in the competition "Mr. Dance of the United States."
Christopher Walken
Catch Me If You Can, Seven Psychopaths, The Deer Hunter
The famous performer, a real legend of Hollywood, has said more than once that he considers himself a dancer turned artist. The thing is that long before becoming a cult film actor, he was tap dancing in a New York nightclub. By the way, Christopher is a stage name that has stuck with Walken ever since.
At the moment, the star has participated in more than 200 films, and in at least 57 films the audience has the opportunity to see how he moves to the music. In addition, the performer demonstrated his talent as a great dancer by starring in the Fatboy Slim Weapon Of Choice video.
Donald Faison
Clueless, City Girls, New Jersey Cases
This American actor made our list thanks to one dance, but what a dance.
On Scrubs, Dr. Christopher Turk, brilliantly played by Faison, moves incendiary to Bell Biv DeVoe's Poison. In an interview with Movie Fone, Donald said that he had never specifically trained in dancing, but he naturally had a great sense of rhythm.
Moreover, the artist assured that he invented all the movements of the composition literally on the go. Now this dance can be seen in the game Fortnite (it is available to all gamers in the form of the Default Dance Inspiration emote).
Kevin Bacon
Dallas Shots, A Few Good Guys, Murder in the First Degree
Kevin managed to demonstrate his outstanding dancing talent in the film Free (1984). His hero, young rebel Ren McCormack, decides to challenge the patriarchal foundations of society and does this through dance and music. Bacon said that he performed almost all the dances on his own, and only a couple of times the director insisted on an understudy, which terribly angered the actor.
Hugh Jackman
Logan, X-Men: Days of Future Past, Real Steel
This popular actor is known for his versatility. He can handle absolutely any role: from the ferocious Wolverine to the noble Jean Valjean and the dreamer-adventurer Phineas Taylor Barnum. But Jackman began his career with musicals, where you have to not only sing, but also move to the music.
This was never a problem for the young performer, because from an early age he was fond of singing and dancing. The skills acquired in childhood were also useful in Hollywood: in the musicals Les Misérables and The Greatest Showman, he brilliantly demonstrated his singing and dancing abilities.
Alfonso Ribeiro
The Prince of Bel-Air, Magnum P.I., Big Time Rush
Alfonso, known to most viewers for his role as Carlton Banks in the sitcom The Fresh Prince of Bel-Air, began his creative career with dancing. The first glory came to him at the age of 8 years.
It was then that he landed a role in the Broadway musical The Tap Dance Kid, playing a tap dancer. He later appeared as a dancer in a Pepsi commercial alongside Michael Jackson. In addition, Ribeiro has won at 19th season of the American television show Dancing with the Stars.
Ryan Gosling
Stupid Love, Notebook, Blade Runner 2049
The star of the musical La La Land has been dancing and singing since childhood. This is evidenced by videos in which young Ryan moves incendiary to a variety of music.
Charlize Theron
Monster, Devil's Advocate, War Diver
Our list of photos of actors and actresses who can dance is continued by the amazing Charlize Theron. Since childhood, she dreamed of becoming a ballerina. For this reason, her parents enrolled her in a ballet school at the age of 6. At the age of 13, the future star entered the National School of the Arts in Johannesburg, and after 3 years she joined the Joffrey Ballet in New York.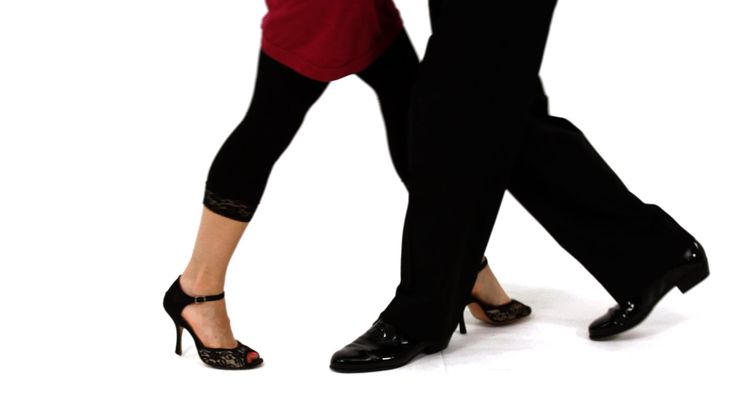 However, the girl had to say goodbye to her dream of a dancing career: at the age of 19, Charlize injured her knee. Nevertheless, the acquired choreographic skills were very useful to her during the filming of many films. Remember at least the picture "Aeon Flux". It is impossible to convey in words how elegant, plastic and graceful the heroine Theron looks. And how amazing was the dance between Charlize and Channing Tatum at the 2013 Academy Awards!
Vin Diesel
Bloodshot, The Chronicles of Riddick, Find Me Guilty
At 53, the star of the Fast & Furious franchise remains one of the most brutal actors, and his movie characters are constantly fighting evil and saving the world. But in his youth, Vin did not at all resemble himself today. He was a skinny guy with curly hair and wore R&B outfits. And he also danced break dance and filmed all this "disgrace" on video.
Passions subsided with age, but the love for dancing did not go away: the actor periodically uploads videos on his personal pages, where he moves incredibly plastically and rhythmically to the music.
So we can hope that the directors will someday appreciate this talent of the artist and use it to the fullest in the cinema.
Elisabeth Moss
The Handmaid's Tale, Top of the Lake, The Invisible Man
The star of the series "Mad Men" did not plan to connect his life with the cinema. From an early age, she stood at the ballet barre and dreamed of becoming a professional dancer. She has studied at the Westside School of Ballet and the School of American Ballet. In addition, Elizabeth took lessons from the famous Susan Farrell, who is considered the last muse of George Balanchine. However, the passion for acting outweighed the passion for dancing, and Moss completely devoted herself to acting.
Columbus Short
Street Dance, Dance Brotherhood, Cadillac Records
The names of many films in which this foreign performer has played speak for themselves. They are about the art of dance, which Columbus masters to perfection.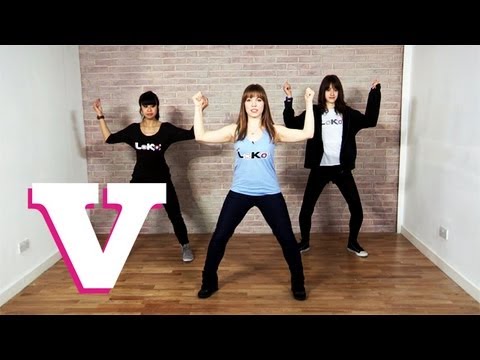 No wonder he was a choreographer and dancer in the team of Britney Spears.
Diane Kruger
Inglourious Basterds, Mister Nobody, Troy
As a child, this famous actress also dreamed about Maya Plisetskaya's fame and attended a specialized school. But I had to say goodbye to my dreams after a severe knee injury. Today, dancing Diane can be seen in the thriller "Obsession", the drama "Farewell, Bafana" and other films.
Mads Mikkelson
Doctor Strange, Hannibal, Hunt
This Danish performer, winner of the Palme d'Or and the Saturn Award, is also among the famous dancers. Mads stepped onto the acting path quite late: he received his first film role at almost 30 years old. And before that, he was engaged in gymnastics and dancing, and even graduated from the Gothenburg Ballet Academy.
Joseph Gordon-Levit
10 Things I Hate About You, The Dark Knight Rises, Life Is Beautiful
In the film 500 Days of Summer, Joseph showed the world his ability to dance beautifully.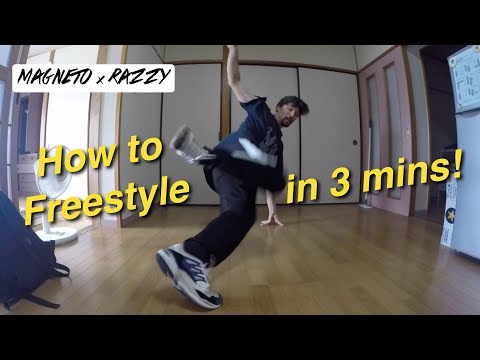 Together with actress Zooey Deschanel, he performed an incredibly romantic dance. And from the Saturday Night Live show, the artist's fans learned that even a striptease was up to him: he felt so relaxed and confident in front of the public.
Jennifer Garner
Dallas Buyers Club, Love, Simon, Second Chance
The actress, firmly established at the heights of Hollywood, is also famous for her ability to move perfectly to the music. The fact is that from the age of 3 she studied at the ballet studio, where her parents assigned her. Young Jennifer liked to dance, but she never wanted to become a professional ballerina. Nevertheless, the skills acquired in childhood did not disappear without a trace. And in the film "From 13 to 30" Garner was able to demonstrate her dancing skills to the whole world.
Penélope Cruz
All About My Mother, Cocaine, Twice Born
The sultry Spaniard who managed to conquer Hollywood is also among the actresses who dance well.
And all because in childhood and adolescence she dreamed of becoming a ballerina. To achieve what she wanted, Penelope attended the Spanish National Conservatory for 9 years, where she studied classical ballet. She also took Spanish ballet lessons at Christina Rota's school. The actress demonstrated her excellent choreographic abilities in many films, for example, in the dramas Noel and Chromophobia.
Zoe Saldana
Guardians of the Galaxy, Avatar, Star Trek
The path of this actress to the heights of the film Olympus began with her role in the film Proscenium, which tells about young and ambitious dancers. The invitation to this project was not at all accidental, since Zoe was professionally engaged in ballet from an early age. In the Dominican Republic, where her family lived for several years, she graduated from one of the most prestigious choreographic schools. In addition, the star is sure that she would never have received a role in Avatar if it were not for her ballet past.
She spoke about this in an interview with The New York Times.
Amy Adams
Arrival, Sharp Objects, Fighter
Just like many of her colleagues, Amy began her career with ballet lessons. She attended the David Taylor Dance Studio located in Castle Rock, Colorado. But when her family moved to Atlanta, Amy abandoned choreography and became interested in theater. The artist demonstrated her dancing skills in the musicals The Muppets and Enchanted, in the comedy-drama American Hustle and other projects.
Jean-Claude Van Damme
Bloodsport, AWOL, Seeking Adventure
The action movie star of the 80s and 90s of the last century also has professional ballet training. For five years he stood at the barre, and it is from there that his famous stretch originates. The actor has repeatedly said in an interview that a person with a ballet past can cope with any difficulties.
Kim Basinger
LA Confidential, Getting Married, Goodfellas
The celebrity absorbed her love for choreography together with the milk of her mother, who was a dancer.
For several years she was a student at the ballet studio and was thinking about following in the footsteps of her parent. But the modeling business and the career of an artist turned out to be much more tempting. However, in 9 ½ Weeks and Never Say Never Again, Kim proved that her dance lessons didn't go unnoticed.
Tom Holland
Spider-Man: Far From Home, Camouflage and Espionage, Avengers: Endgame
It is no coincidence that this young, but already incredibly popular performer was included in our list. After all, from an early age he took private lessons in choreography, and then became a student at the hip-hop studio Nifty Feet Dance School. One of the performances of young Holland was noticed by the famous choreographer Lynn Page and invited him to the musical Billy Elliot. According to Tom himself, it was his dancing and sports experience that helped him get the role of Spiderman.
Catherine Zeta-Jones
Mask of Zorro, Taste of Life, Ocean's Twelve
This Oscar-winning actress began choreography at the age of 4, and at the age of 15 she joined the musical and dance project Pajama Game.
Participation in the musical "42nd Street" soon followed. Also, the dancing star can be seen in the musical film "Chicago". But Katherine looks especially chic in the adventure film "The Mask of Zorro" in the scene where she, along with Antonio Banderas, will perform a passionate tango.
To be honest, the photo list of actors and actresses who can dance is endless. Stars with amazing choreographic skills include Jennifer Lopez, Zendaya, Bradley Cooper, Neve Campbell, Jenna Elfman, Neil Patrick Harris, Megan Mullally, Summer Glau and many more. Russian artists do not lag behind their foreign colleagues. Egor Druzhinin, Maria Poroshina, Daria Sagalova, Alexandra Ursulyak, Ivan Stebunov, Artem Tkachenko, Aristarkh Venes - these are just a few performers from a huge number who can dance.
stars spoke about the healing power of dance
January 21, 2022 12:42 Oleg Pakshin
January 23 - the second competition day of "Dancing with the Stars" on the channel "Russia 1".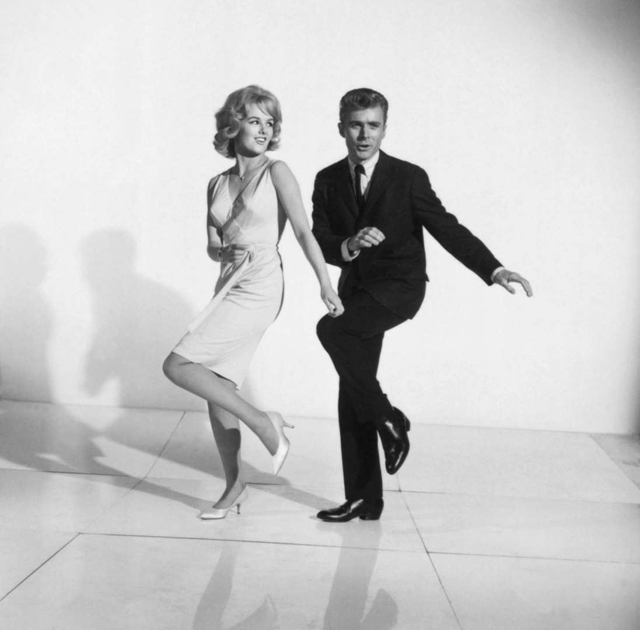 In this show, artists not only compete with each other, but also improve their health, lose weight, create new neural connections, and even heal themselves with dance! All the nuances of the project are in our report.
Only two days left before the start of the most incendiary show on our channel. This Sunday, the stars of Russian cinema and stage will once again take to the floor to compete with each other for the title of the best dancer. The fate of the participants is traditionally decided by the four jury. Some of the stars are already dissatisfied with the ratings, while others are on the verge of relegation. Behind the scenes and the highlights of the show - in the report of Oleg Pakshin.
The funniest couple of the project is no longer laughing. Bright costumes and Vladimir Marconi's sense of humor did not add points from the dance jury. After the first performance on the big floor, together with the youngest couple, they are the main contenders for relegation. But the audience can change everything.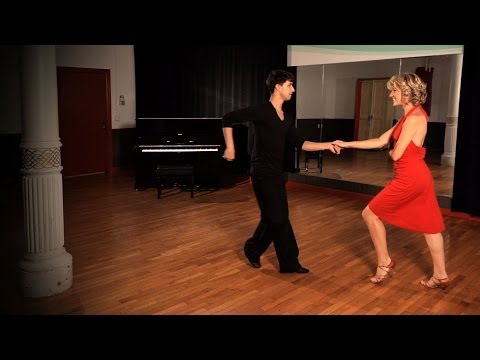 Vanya Dmitrienko, participant of the show "Dancing with the Stars": "Vote for us! And most importantly, despite all these votes, for the project, do not expect a miracle - do it yourself!"
Nikolai Tsiskaridze put the highest score for Vanya Dmitrienko's team, only 8 points, and those he gave in advance in honor of the premiere. Strict Tsiskaridze will return to the jury from the next issue.
Nikolai Tsiskaridze, People's Artist of Russia, member of the jury of the show: "The second round always shows who relaxed, who waved his hand, and who bit his destiny and who will show some result!"
But the presenter Andrey Malakhov determines the favorites of the whole season by the first steps: "Well, Tolik Bely, this is definitely the final!"
Anatoly Bely became the gray horse of the new "Dancing with the Stars". Together with Inna Sveshnikova, they lit the parquet and surprised all the members of the jury, but among the project participants it is believed that the last, like Bely, is much easier to perform than to open the air.
Dmitry Kharatyan, I am sure that if he were not the first number, the jury's assessments would be different.
Dmitry Kharatyan, People's Artist of Russia, participant in the show "Dancing with the Stars": "You know, I later asked them:" What if we were not the first, but some kind of the last? "And they said:" Well, we don't know! When the first, there is no one and nothing to compare with!"
The competition is growing, and the participants have only two days left to prepare a new dance, and the audience to vote for the artists. Or maybe dance yourself? The grandiose flash mob #russiadancesathome is back. Every week, the participants and mentors of the project in the social networks of the channel "Russia 1" learn dances together with the whole country. The stars confirm that it is useful to dance.
Olga Medynich, actress, participant of the show "Dancing with the Stars": "The fitness room is resting, because after 15 minutes of dancing, but what's there - after 10, you are standing in your own juice, in a puddle of sweat.