How to learn dances from music videos
8 Music Video Dance Tutorials to Give You Superstar Moves (Hit Songs)
Dance, Performing Arts
Are you learning how to dance to some hit music video dances? Then, these easy and fun dance moves tutorials are for you! Music videos contain some of the most impressive dance sequences ever, and many of us love to emulate the moves of our favorite artists. Whether you're looking for popular songs with simple, fun dances to learn or a more advanced music video dance tutorial, you've come to the right place!
While many of us can't learn an entire dance routine just by watching a music video, there are dance teachers out there who can break down the routines into step-by-step sequences. Though nothing beats working with a teacher in person, some great YouTube music video dances have been created to help elevate your moves to superstar level without making you step foot into a dance studio.
The following handpicked dance tutorial videos contain some of the most iconic music video moves of all time.
From Justin Timberlake to Dua Lipa and Lady Gaga, get ready to impress your friends when they see you pulling off these famous routines!
What Are Some Cool Dances to Learn?
Whether you're just trying to learn how to dance or you're looking for fun moves to add to your repertoire, these cool music video dance tutorials are well worth learning.
Dua Lipa – Break My Heart
Justin Timberlake – "Suit and Tie" 
Ariana Grande – "Problem"
Michael Jackson – "Thriller"
Lady Gaga – "Applause"
Beyonce – "Single Ladies"
Justin Bieber – "Baby"
Katy Perry – "Dark Horse"
Now, let's take a look at the best dance tutorial videos!
9 Music Video Dance Tutorials
Are you looking for an easy dance tutorial for beginners or fun dances to learn? You'll love these! These easy-to-follow videos will show you how to learn to dance in no time at all!
Dua Lipa – Break My Heart
This 2020 hit is a fun tune and awesome music video! This easy-to-follow tutorial makes it exciting and rewarding to learn these moves.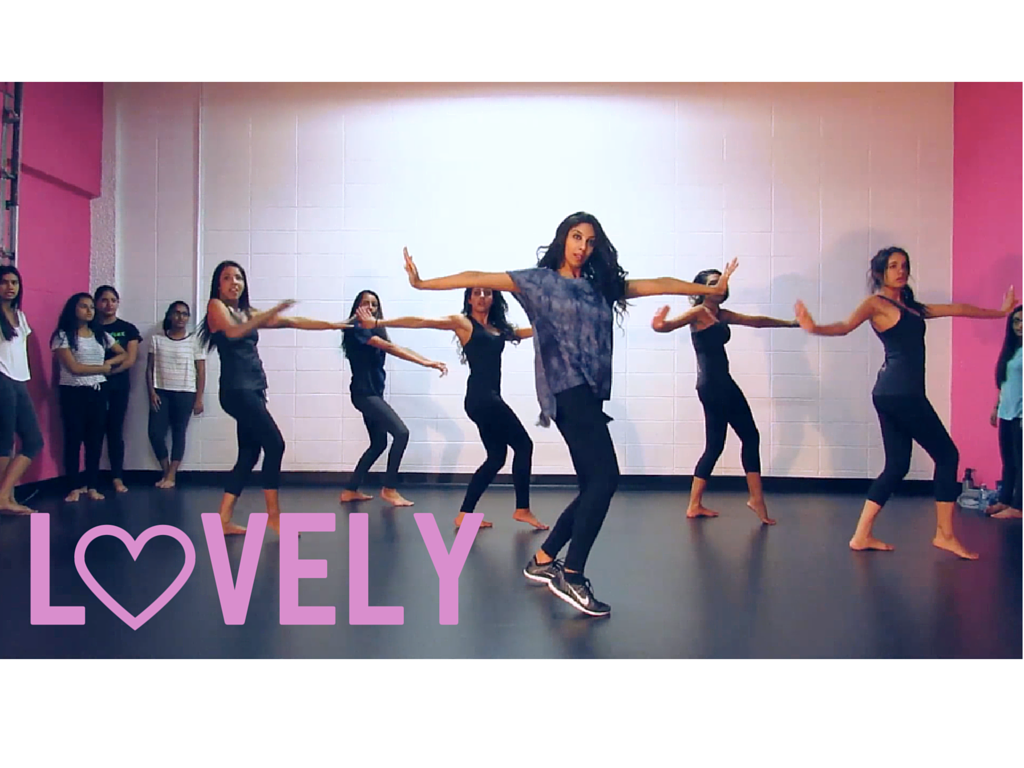 https://youtu.be/0WrduNbwYUE?t=57Video can't be loaded because JavaScript is disabled: DUA LIPA – Break My Heart | Dance Tutorial with Kyle Hanagami (https://youtu.be/0WrduNbwYUE?t=57)
Thank you to Kyle Hanagami for the use of this video!
Justin Timberlake – "Suit and Tie"
This is one of the quickest and most fun dance tutorials out there. It serves as a crash course introduction to JT's smooth dancing style. You may need a hat to go with your suit and tie to pull off these moves!
Thank you to Shannon Bex for the use of this video!
Ariana Grande – "Problem"
This fun and flirty routine is great for both workouts and dance classes because it can really get your feet moving!
Thank you to Mandy Jiroux for the use of this video!
Michael Jackson – "Thriller"
The "Thriller" dance is probably the most famous music video move of all time.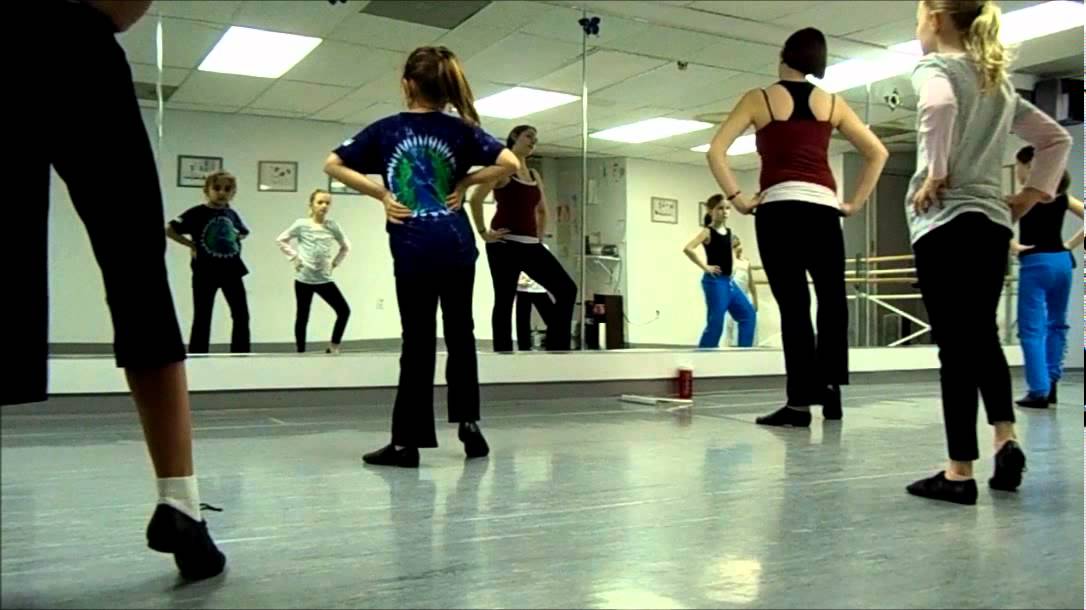 Unlike other tutorials, this video covers the entire dance routine, not just the iconic arm gestures.
Thank you to FUNKMODE for the use of this video!
Lady Gaga – "Applause"
Take some inspiration from modern dance styles and get into the arty groove of this Lady Gaga track.
Thank you to Andrea Wilson for the use of this video!
Beyonce – "Single Ladies"
Beyonce's moves are among the most coveted, and there are tons of dance tutorials out there to help you master Queen Bey's dance routines. "Single Ladies" is not only one of her most popular videos, but it's also one of her most fun dances to learn!
Thank you to Howcast for the use of this video!
Justin Bieber – "Baby"
Get your teen-idol moves on with this routine from Justin Bieber's breakout single "Baby."
Thank you to Andrea Wilson for the use of this video!
Katy Perry – "Dark Horse"
Katy Perry tends to be a little bit wackier than other pop stars, and her "Dark Horse" video is no exception! Luckily for aspiring superstars like you, this is an easy dance to learn!
Thank you to Andrea Wilson for the use of this video!
Have Fun Learning Some New Dance Tutorials!
There you have it – our favorite music video dance tutorials to learn on YouTube.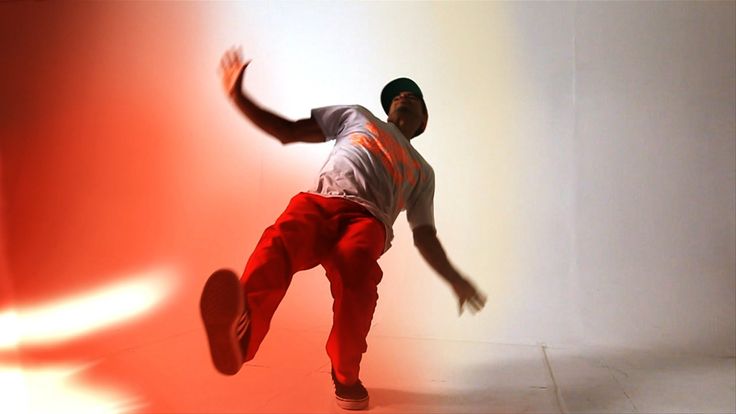 The videos above do a great job explaining each move and breaking down the performance, offering fast and easy dance routines to popular songs. Do you have a favorite music video dance routine that's not on the list? Leave a comment below and let us know!
While YouTube videos are a great, fun resource, the best way to learn new dance moves and how to dance is by working with a teacher one-on-one. Getting personalized feedback and advice from a dancing professional is a huge help for anyone who wants to master superstar moves.
Fortunately, finding a great dance teacher is easier than you think! Simply search for your teacher and book your in-person or online lesson today.
13 Super Fun Music Video Dances To Learn While You're Stuck At Home
By Lindsey Smith
March 26, 2020
If you're like me and groan at the mere thought of working out in traditional ways, you'll be pleased to know there are more fun ways to get your heart racing and most importantly, don't even feel like a workout.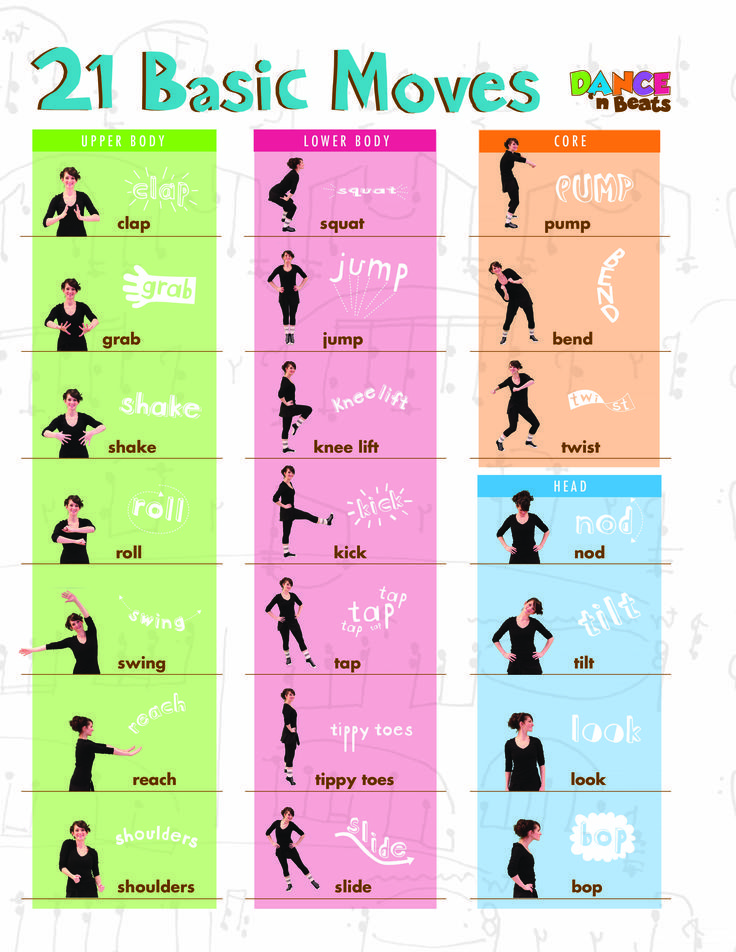 When the gym just feels too daunting to go to or you're stuck inside, you can channel your inner pop star by learning the dances to some of your favorite songs.
From legendary throwbacks like Britney Spears' "...Baby One More Time" to Normani's "Motivation," you'll be an expert in no time.
The great thing about YouTube tutorials is that you can always pause or rewind parts until you totally master it. Plus, you can do it in the comfort of your own home if you're a little shy about dancing in front of others.
If you want to learn even more dances, you can check out these 21 TikTok dances to learn that'll surely launch you into TikTok superstardom.
"7 Rings""Formation""Highest In The Room""Motivation""...Baby One More Time""Havana""The Box""On""Dirrty""bad guy""Bodak Yellow""Physical""ME!"
Photos: YouTube // Beyoncé; Big Hit Labels; Dua Lipa
TopicsBeyoncéTaylor SwiftCardi B
© 2022 iHeartMedia, Inc.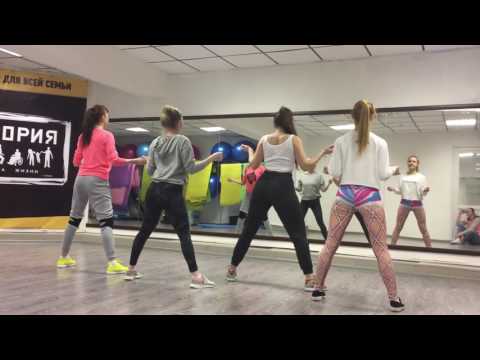 Help
Privacy Policy
Terms of Use
10 music videos to learn how to dance
Various dance TV shows have completely driven the youth and the older generation crazy, who now want to dance by the millions with stars, friends, neighbors or alone to the sounds of the most incendiary, dynamic and driving music. At home in front of a mirror or at a drunken night disco, everyone moves best of all, but in public and in broad daylight it is recommended to know the materiel and master popular dance moves in order to win the heart of a loved one, show friends and enemies your skills and most importantly not become the main character of any some carbon monoxide youtube video where a man dances terribly funny, but introduces himself as Joaquin Cortez or Paula Abdul. nine0003

In any city there are now a lot of amateur clubs and professional studios, so with free time and due perseverance, everyone can acquire the necessary skills.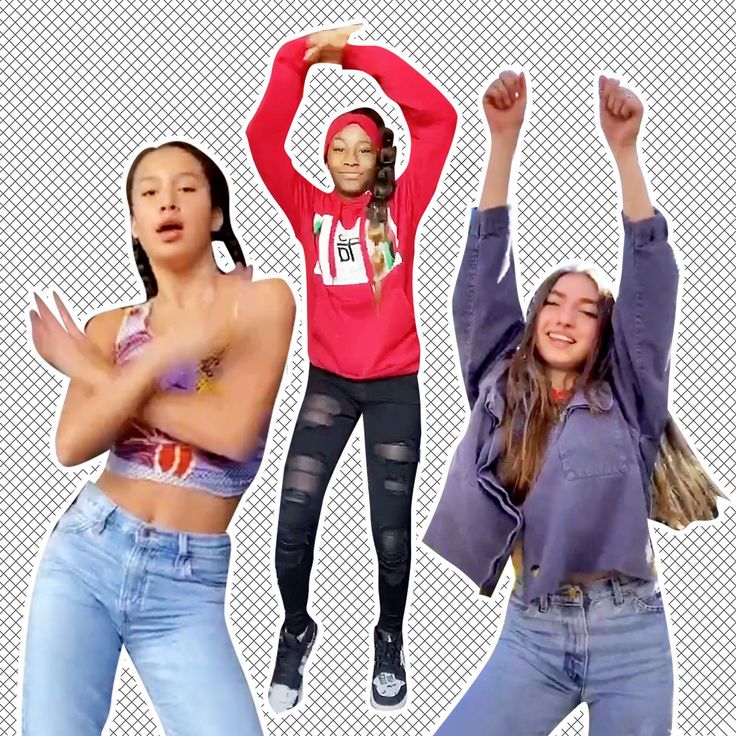 But what about people who are busy every day or, say, extremely shy? We suggest that representatives of this category start from afar and try to dance along with the artists of famous music videos. With a serious attitude to the matter, these clips will surely make you flexible, plastic, physically prepared and, of course, teach you how to dance. So, let's watch the first clip and don't forget to move. nine0003
Fatboy Slim "Weapon Of Choice"
Fatboy Slim "Weapon Of Choice".
The famous actor Christopher Walken is a really great dancer and started his brilliant career on Broadway singing and dancing. In the presented video of the British musician Quentin Cooke, best known as Fatboy Slim, other people sing, but only Walken, who turned 57 years old in the year of the video clip's release (2000), dances.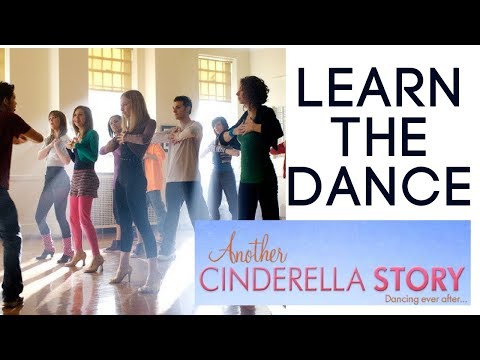 But skill, as they say, you will not spend on drink. nine0003
Major Lazer & DJ Snake "Lean On"
Major Lazer & DJ Snake "Lean On".
Collaborative single of the American group "Major Lazer", French DJ Snake and Danish singer Karen Oersted was called "Lean On", was released in March 2015, quickly became a worldwide hit and got platinum status in the USA, Australia and many European countries, including the UK. This is a very cheerful incendiary song, and from the video you can learn how to dance modern ethnic dances. nine0003
If you liked the article - put us "Like" .
Yelle "A Cause Des Garcons"
Yelle "A Cause Des Garcons".

In France, the composition "A Cause Des Garcons" has been known since 1987, when it was performed by the group of the same name, but the real fame for the song came in 2007. This year the Yelle trio's debut album "Pop Up" was released, the main single of which was a cover of a twenty-year-old hit. The name is translated into Russian as "All because of the boys" and the main characters of the video clip are three guys who show amazing dancing skills. nine0003
Flume & Chet Faker "Drop the Game"
Flume & Chet Faker "Drop the Game".
A hot dance hit from distant Australia, where people also love to sing, play and dance. Responsible for the latter is a dancer under the stage name Storyboard P, whose movements are reminiscent of a young Michael Jackson, who received the grace of a panther as a gift.
Los Del Rio "La Macarena"
Los Del Rio "La Macarena".
Early 19The 90s superhit of the duet Los Del Rio captured the whole planet and it seems that we are still under the spell of this sparkling music. Learning how to dance the Macarena is very easy and once you do it, you will never stop moving rhythmically to Latin American rumba tunes.
Fatboy Slim "Ya Mama"
Fatboy Slim "Ya Mama".
The second dance lesson from the iconic British DJ.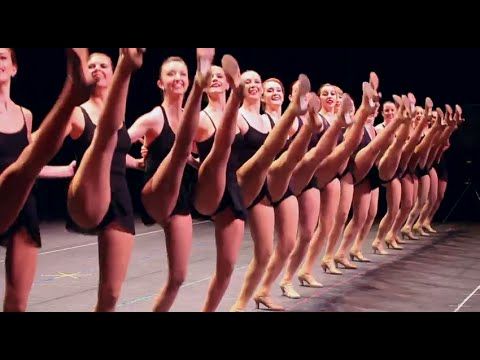 Although, to be honest, this video will teach you not to fly and flutter over the dance floor, but to go crazy with a crazy melody that makes you beat, break, destroy everything that comes your way. The key value of the lesson is that atavistic animal energy should be channeled in the right direction. nine0003

Faithless "Why Go?"
Faithless "Why Go?".
Over the twenty years of their creativity, famous London electronic artists have created a lot of incredible dance hits, of which we have chosen the most-most - the dance single "Why Go?", created together with compatriot - singer Estelle.
Beyonce "Single Ladies"
Beyonce "Single Ladies".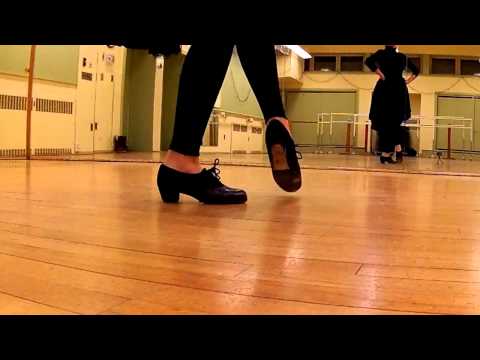 Beyoncé is a stunningly beautiful woman and incredibly talented artist who excelled as a member of the girl group Destiny's Child and rose to become a solo superstar in the early 2000s. She has six studio records and many hits, although a fresh song about single ladies sounds and looks like a musical Everest. And what a dance these ladies have! nine0003
Daft Punk "Around The World"
Daft Punk "Around The World".
The French electronic duo creates brilliant compositions that are often accompanied by spectacular dance numbers in music videos. This is just such a case.
Little Big "Skibidi"
Little Big "Skibidi".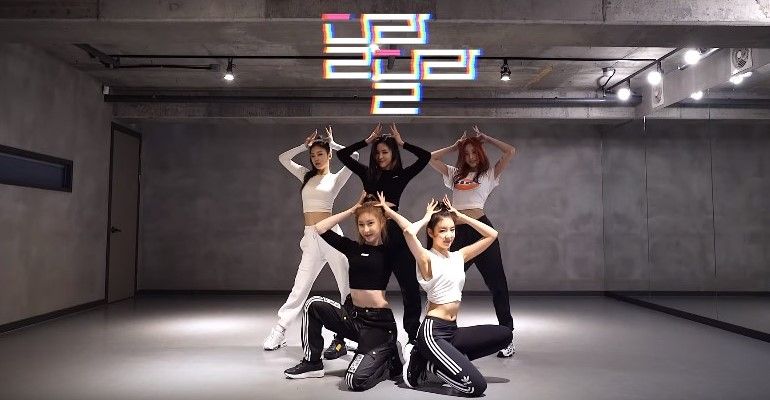 For a snack of fun from our native guys and girls from the St. Petersburg rave group Little Big. Of the domestic musicians, only these dreamers managed to launch a dance challenge, which was picked up not only on 1/7 of the land, but all over the planet. nine0003
Ten dynamic clips are a drop in the ocean of dance music, but even this collection is enough to learn how to dance like a pro and turn into a disco star. We also ask every interested reader to leave their favorite videos in the comments, which show an interesting dance that is easy to learn.
Dancing with the Stars: Learning to dance like Beyoncé, Shakira, Uma Thurman and other pros
Glamourama
Dancing everywhere: in movies and music videos, on television and on the Internet, at home and on the streets. To keep up with the trend, we learn from the best of the best - Pharrell Williams, Shakira, Beyoncé, Jennifer Lopez, Uma Thurman, Madonna, Lady Gaga, Maddie Ziegler, Jeff Bridges and Tom Cruise.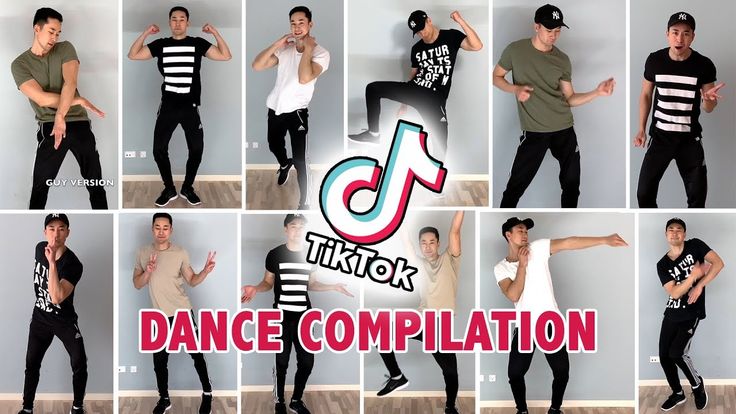 nine0003
Classics of the genre
Dancing with stars: Learning to dance as Beyonca, Shakira, Umran and Other Pro
Gallery
Clids: 3
View Gallery
The film "Tannoye-Spray" 1983 of the year still inspires choreographers and singers: the heroine's demonstration performance was repeated by Geri Halliwell in the It's Raining Men video, and Jennifer Lopez's spectacular workout in the I'm Glad video.
on style
Dancing with the Stars: Learning to Dance Like Beyoncé, Shakira, Uma Thurman and other pros
Gallery
Slides: 5
View Gallery
Madonna's iconic Vogue video brought the eponymous hand dance into fashion.
1991
In the video Whenever, Wherever, Shakira was born from the foam of the sea and taught the world how to make waves with her stomach.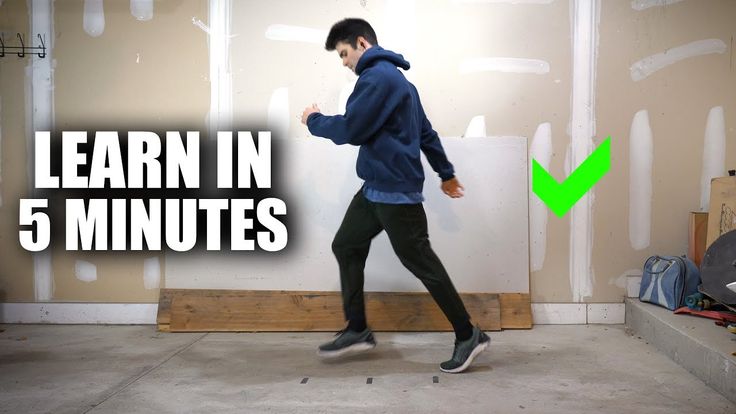 2001
We mastered hip-hop moves and danced like boys to Ciara's Like a Boy video.
2007
Lady Gaga remembered Michael Jackson's Thriller and brought broken zombie plastic back into fashion
in the Bad Romance video.
2011
Young Maddy Ziegler in the video of the singer Sia Chandelier gave a master class in contemporary dance.
2014
Coaching staff
You can learn how to move to music without leaving your computer: open YouTube and download dance videos from your favorite music videos. To find them, type in the search bar the name of the clip and the training channel.
Young choreographers teach you how to move your booty like Nicki Minaj in the Anaconda video and analyze the main mistakes of beginning twerking queens. nine0003
Eleven million people have learned Megan Trainor's dance from the All about That Bass video from the lessons of dancer and DJ Mandy Giroux (who, by the way, is friends with Miley Cyrus).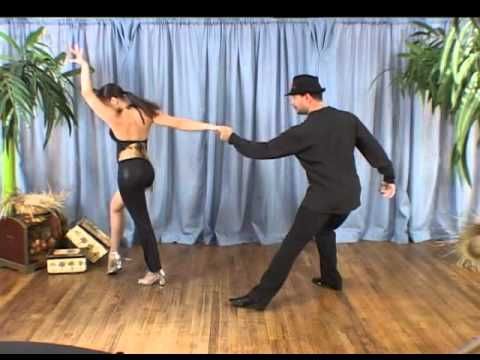 Movements from Eric Prydz's Call on Me video are perfect for morning exercises. Fitness instructor Dian Berry will help you learn them.
Girls from Bronx Dance School repeated the trio of Single Ladies from Beyoncé's video and collected more than two million views.
daily routine
To dance from morning to night, without stopping from work, you just need to find the right soundtrack. nine0003
before work
Charlie's Angels: Straight Forward: Drew Barrymore, Cameron Diaz and Lucy Liu warm up to MC Hammer's hit Can't Touch This.
before a date
A still from Pulp Fiction
Pulp Fiction: Uma Thurman tuned in romantic to the languid ballad Girl, You'll Be a Woman Soon performed by rock band Urge Overkill.
before the party
Nine: Hot dancing with Kate Hudson to the ode to the Italian cinema Cinema Italiano is a great warm-up before the club.
at any time of the day
"24 Hours of Happiness": in every fragment of the Pharrell Williams video for the song Happy there is a dancing person, sometimes there are two or three of them.
In the full version, at 16:40, a minion from the cartoon "Despicable Me" appears.
=
kings of the dancefloor
Following Mark Twain's "Dance like no one is looking at you", these star guys get used to the role and completely surrender to the music. Let's take an example! nine0003
SHOT FROM THE BIG LEBOWSKI
Jeff Bridges, The Big Lebowski (**Kenny Rogers - Just Dropped in). **
Hugh Grant, Love Actually ( Pointer Sisters - Jump ).
Tom Cruise, Risky Business ( Bob Seeger - Old Time Rock and Roll )
John Heder, Napoleon Dynamite (Jamiroquai - Just Dance) .
Omar Sy, "1 + 1" ( Earth, Wind & Fire - Boogie Wonderland ).
PAIR
Dancing with the Stars: Learning to Dance Like Beyoncé, Shakira, Uma Thurman and Other Pros
Gallery
4 Slides
View Gallery more than two hundred celebrities, including Kelly Osbourne, Kim Kardashian and Nicole Scherzinger.