How to get noticed as a dancer
10 tips you have to follow
The following advice is the distilled essence from a 1.5-hour talk at the BC One Cypher Austria in Vienna, where the speakers were B-Boy Junior and Majid.
The champs
Junior in Busan
© Little Shao/Red Bull Content Pool
The first one of our speakers doesn't really need an introduction. He's our own Red Bull BC One All Star, Junior. A veteran of countless battle, he's inspired B-Boys and B-Girls for over two decades and has one of the most recognisable styles in breaking history.
Junior loves the possibilities of hip-hop as a culture and appreciates that it enables people to become who they want to be. "You can start with nothing and become somebody, only depending on your skills," he says.
Majid performs a showcase at the BC One Cypher Austria 2019
© Little Shao/Red Bull Content Pool
Majid, on the other hand, is a two-time Juste Debout champion and winner of many other battles around the globe. He's from Germany and has been dancing for over 16 years.
His father was a dancer before him, and he feels like he was born into the lifestyle. He learned a lot in hip-hop culture and now runs his own dance studio to give back to the scene that helped him grow.
You can see Junior and Majid dance together in the video at the top of this article and then read-on for their advice to help you become a better dancer.
1. Do it for the love of the dance, not to win battles
When you want to make your dance as good as it can possibly be, it's imperative that you're there for the right reasons. Your mind should be occupied with the dance, the connection with the music and with being free in what you do. If your thoughts are always with winning, instead of dancing the best you can, your dance will suffer.
Majid thinks too many people start for the wrong reasons, nowadays. Many of the younger dancers begin because they want to win the big battles and become famous, not because they love to dance. "I started in a time before the big competitions.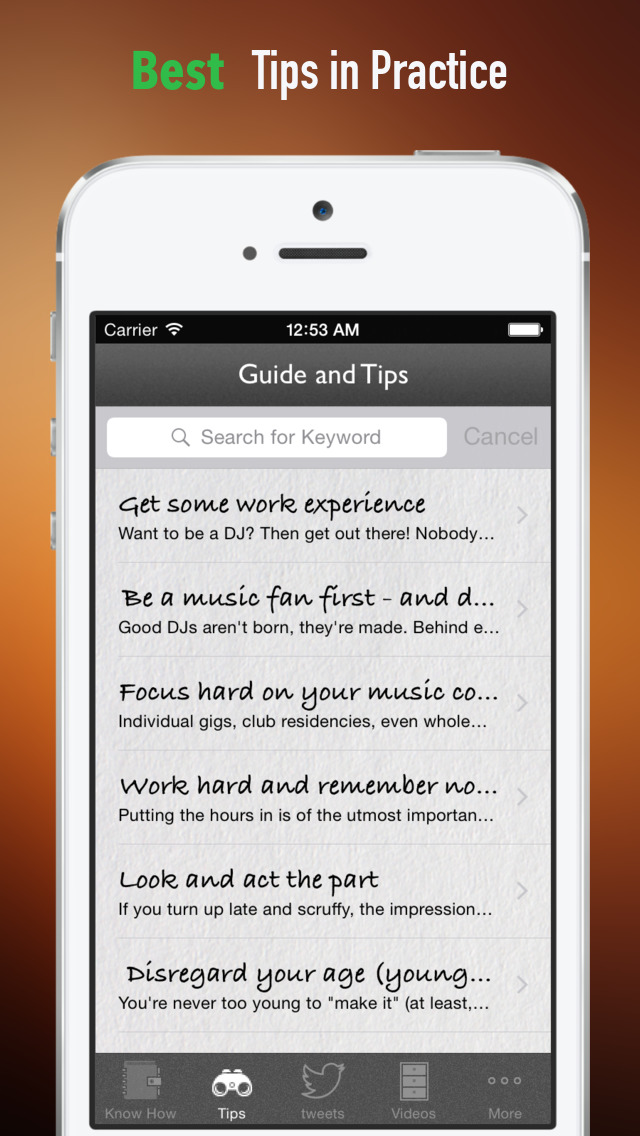 That helped me to develop the right mindset towards dance. If you don't love to dance, stop right now," he' says.
If you don't love to dance, stop right now
2. Get a mentor
Throughout the ages, people have learned their craft from teachers. Today, it's easy to get information and knowledge, but the need for a mentor is still there – not because they're the only way to get quality input, but as a source of quality feedback. Sometimes you need someone to tell you where you can improve. That's what a mentor does for you. If there's no one in your reach, people from your crew can jump-in for this role.
3. Take your time
There are two things you need as a dancer that take time to develop: experience and confidence. Experience gives you the possibility to stay calm in every situation, because you lived through something similar before. Confidence is knowing that you can handle whatever comes your way.
Both are best developed by always bringing yourself into a situation where you need to step outside your comfort zone a little.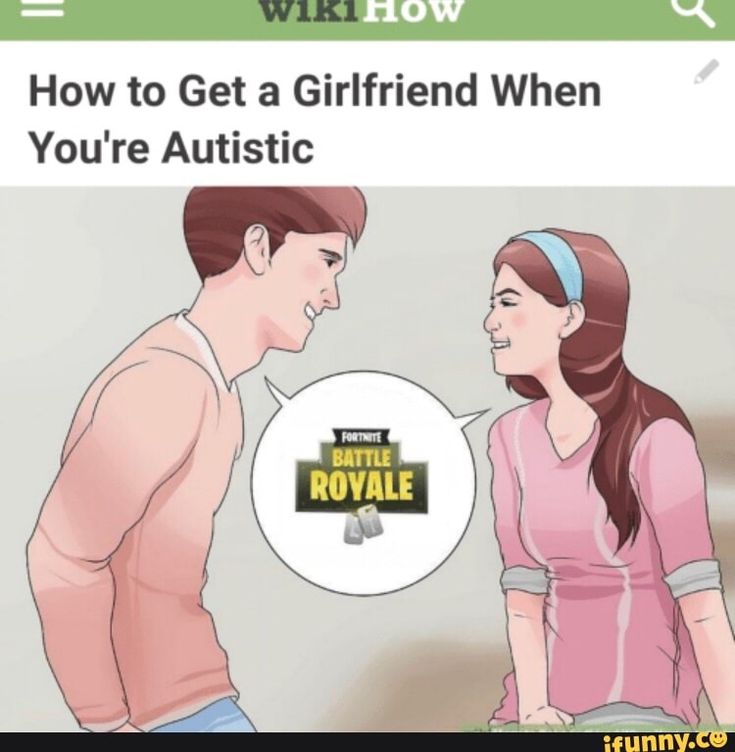 Rock the local jam and then go to a bigger one and make your way up to the biggest competitions in the world. You can't skip steps along the way – take the time to appreciate every small challenge along the way. Trying to jump ahead is more likely to put you in situations you can't yet handle and set you back in total.
4. You have to be smart
Your brain is your biggest asset. Be honest with yourself and approach your development smartly. Think about your weaknesses and set goals on how to overcome them. Be aware of your strengths and reinforce them even more. If you don't set goals, you don't know where you're going. Think first, execute after.
5. You have to practice
Dance, dance, dance!
© [unknown]
Of course, you need to practice. As long as you build your dance, you need to keep a structured way of training. You need to automate your moves, become fluent in all the concepts you use and you need to understand the music. To achieve this, you'll really need to put in the hours.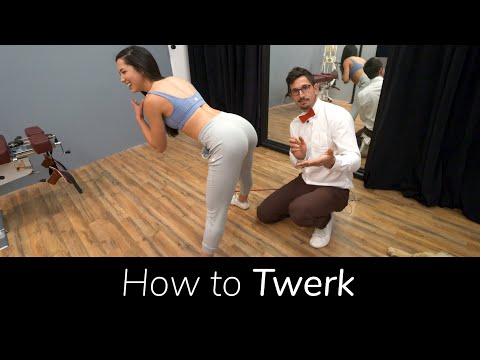 6. Do your research
You can see the whole world from the top
© Little Shao
Knowing where the dance and culture come from helps to develop an understanding of how things work. It gives you the context to understand why moves are done in a certain way and it gives you the ability to understand other people and the development of the culture.
Doing research is easy today: you have the internet for the quick searches, and if you want to go in-depth, most of the pioneers who created our dance styles are still around. That means you can talk to them at workshops, events, or hit them up online. Make use of that possibility.
7. Be open when it comes to inspiration
Every artist needs inspiration and it can come from anywhere. In other arts, people commonly look outside of their own discipline for inspiration. You should do that as well. Too many dancers only consume dance, which leads to the copying of moves from other dancers. We call that biting and it's not cool.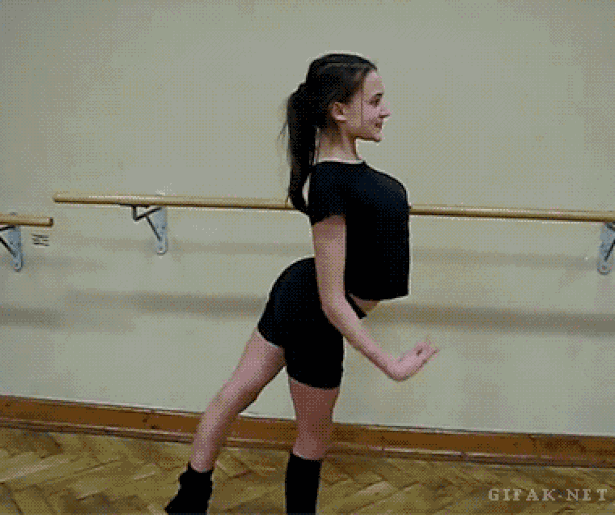 Try to see inspiration everywhere. There's an abundance of it in the world if you're ready to see it. This also brings us to our next point.
8. Travel to dance and learn about other cultures
The best education I have is from travelling," explains Majid. "Talking to people from abroad reveals other ways to think that might work well for you."
Jams and competitions are spread out all over the globe, so visit some. This shouldn't be only because you want to go to the jam, but also because you want to meet people from other cultures. Different cultures have different ways of thinking and other approaches to life in general. Experience this differences yourself and use what helps you.
9. Have discipline
Stick to what you want to achieve. Changing plans too fast won't give you the time to see results from your work. A lot of people need to see results immediately, but that's not going to happen. Mastery comes with repetition. This isn't only about your practice, it's also about committing to finding inspiration, travelling to jams, setting goals and pursuing them.
Work for what you want.
10. Be yourself and give it all you have
There are so many dancers out there, trying to make it to the top, so you have to stand out. The best way you can do that is by being you. You're unique and everyone wants to see people who know how to dance, but bring their own flavour. As soon as you master the basics, don't be afraid to do things differently. Show the world who you are. If you're feeling the moment, let loose and take risks. That's the place where magic happens.
Part of this story
View Profile
How To Get Into A Dance Agency
How can working with a dance agency be helpful for you? And how do you get into a dance agency?
As flashy and glamorous as the life of a professional dancer may look, dance work is still work – hard work.
Years of training and long hours aside, a big part of being a professional dancer is finding this work itself.
Dance agencies exist to guide dancers through their professional careers.
Yet many dancers still find the process of getting into a dance agency somewhat of a mystery.
Especially those who come from a collegiate / community background with not much experience in the industry.
We chatted with our "signed" dancers Denzel and Bianca, along with Bloc Talent Agency assistant Havi, to break it all down.
What is a dance agency?
Dance and talent agencies are companies that help artists (actors, dancers, models, etc.) find professional work.
They connect dancers with jobs like commercials, music videos, tours, roles for TV shows and movies, and more.
While it is possible to find dance jobs without being represented by an agency – if you have the right connections – dance agencies help you find the best-fitting opportunities.
You'll also get to know other dancers in your agency that have similar aspirations, and talk to agents with years of dance work experience.
You might feel intimidated going to auditions without any friends or jump into this career without a support system.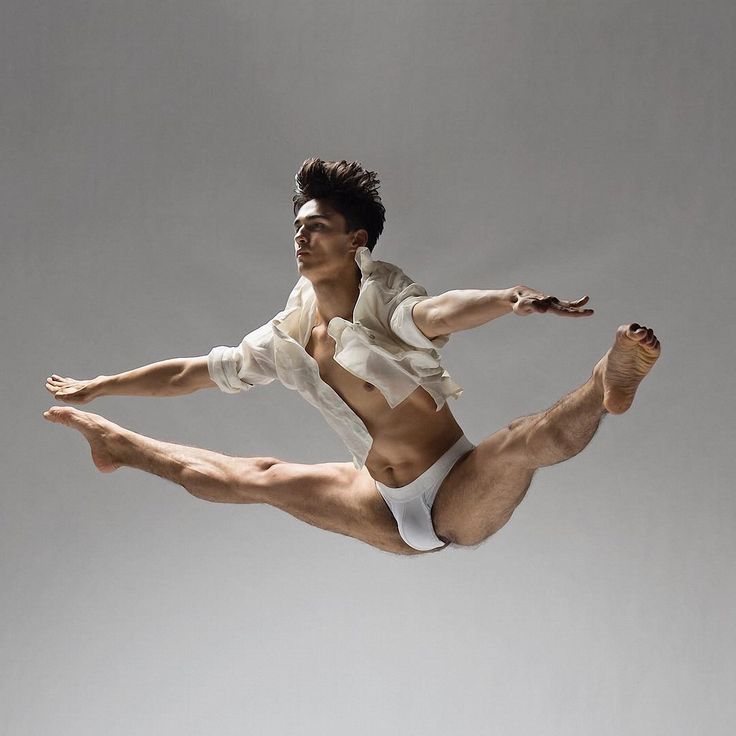 You can get that "community" or "family" feeling through a dance agency. Not to mention, being signed with a dance agency adds a little umph to your dance resume.
Would you rather get open-heart surgery from "Jessie Ma" or "Jessie Ma, M.D."?
How do you find a dance agency?
If you know a dancer in your area who is signed with an agency, then ask them about their experience and suggestions.
Word of mouth and personal accounts are very important!
My friends were getting signed by different agencies and let me know when theirs were having auditions.
– Bianca Vallar
And look up those dance agencies online – you will find a section on their website where you can submit for representation, or find out the up coming audition dates.
If not, you can click on their "Contact" section and email the agency to ask when and how to audition.
A few major agencies in Los Angeles are Bloc, MSA, Clear Talent Group, Go2Talent.
Finding the one right for you is a process.
At first, I didn't have a specific agency I was more focused on. I just wanted to see what the audition process was like and if I could even keep up. But when I started to get a bit more knowledge on the specific agencies and what they had to offer I realized I really wanted to be part of Bloc.
– Bianca Vallar
How do you audition for a dance agency?
To get signed with a dance agency, you need to audition, have an interview, or submit your dance resume and reel – or do some combination of those.
The process varies depending on the dance agency.
Some auditions are split up by style –
For Clear, there was a freestyle part (which was optional, mainly for the bboys, poppers, krumpers, etc.) There was also a Jazz/Contemporary call and a Hip Hop round. You can choose to go to just 1 or all 3; but the more styles you show them the more they know they can utilize you.
– Denzel
Bloc hosts an open audition once every year, with a hip hop portion and a technical portion. We also have a submissions tab on our website. Sometimes agents find dancers at events they attend.
– Havi
Learn from each audition
Bianca took each audition as a learning experience:
I went into my first one and completely failed. After auditioning for a few dance roles at Disney I was used to auditioning, but auditions in LA are way different. I felt like I was wearing the wrong outfit and my headshot was too amateur. Even though I was comfortable with the combo, the LA energy was so different from what I was used to.Through that first audition, I realized how much I needed to prepare to have a successful audition so I wouldn't feel so lost. I took a lot more classes in North Hollywood to better acquaint myself with the "industry" style, met with friends who were already signed and picked their brain on everything I could learn about the industry and agencies, got new headshots that looked more professional, and even met with a good friend who gave me style tips so I knew what to wear. The prep and new knowledge allowed me to be more comfortable with each audition.There are so many dancers who audition for Bloc, which makes it even more difficult to stand out. Bloc mentioned on their audition flyer that it was gonna be a heels audition for girls. So I knew that the audition was going to be a bit more body conscious and I'd have to focus on my "look." I made sure I felt really confident in my outfit, did my makeup and hair like I was about to do a performance, and took a lot of heels classes to practice.If you prep well beforehand you'll feel confident going into the audition. Then all you have to do is let your dancing speak for itself.
– Bianca
What is it like working with a dance agency?
Considering how much work it takes to get into a dance agency, there must be a lot of benefits to being represented.
Once signed, they'll notify you of auditions for jobs (some of them exclusive to your agency) or offer specific work if a casting director or choreographer finds you through the agency, based on your photos, resume, and reel.
Some choreographers trust a specific agency with their work or book you directly through your agency because they're known for having reliable dancers. And your agents take care of a lot of the logistical parts of dance work – like getting you your check or submitting you for gigs.
– Denzel
They're also very helpful when handling contracts and legal paperwork, making sure you get paid correctly, and your ensuring that your basic rights as a dancer are met. Unfortunately, sometimes people don't view dancers in the industry highly. So a lot of companies will try to rip us off because they don't understand the work that it takes to be a professional dancer – resulting in horrible working conditions and underpaid dancers. Agents make sure that doesn't happen and that we're treated fairly.
– Bianca
How often do you get auditions through a dance agency?
The frequency of auditions can vary, but you'll have access to many more opportunities through a dance agency than if you were not signed.
Denzel used to be invited to 2-3 auditions a week, and go to all the ones he was interested in. Other times, he says, he'll only get an offer every other week.
Auditions vary week to week. Some months I'll be very busy and go to around 4-6 auditions a week. And some months are slow and I may only get one audition every two weeks. Those are bad months, haha. Your lifestyle will be very unpredictable – it is not a career for people who value stability.
– Bianca
Advice for working with a dance agency
Do your research
Find out everything you can about all the different agencies, the kind of jobs you want to book, and which choreographers are working on those jobs. And take class from all working choreographers, their assistants, or other dancers that constantly work in this industry so you can train and make those connections.
– Havi
Look the part
Your audition for the agency will reflect how seriously you'll take auditions for gigs. Dress comfortably in something that reflects your style. You'll be in a sea of other dancers; you want your dancing and your look to make a statement. I look young so I get sent on young roles – so I go with the young youthful hip look. Finding your look is a huge thing!
– Denzel
Show that you're a star
Don't hide in the back during the audition – no matter how much you're killin' it, it'll be hard for anyone to see you!And FREESTYLE! This is your chance to showcase your unique skills and style.Practice freestyling because you'll have to freestyle in most every audition – sometimes before the combo or after, or both.
– Denzel
Train in everything!
You never know what'll be asked of you in an agency call, so take classes in all styles – especially those outside of your comfort zone.
The more you learn, the more versatile you will be, and the less you'll be phased by whatever an audition throws at you.
‍LA dancers! Take classes at these Top Dance Studios In Los Angeles You Need To Be Training At
Don't let rejection phase you
A lot of "no"s will come before getting a "yes. " And once the "yes" does come, that doesn't mean you'll book every job you audition for.
– Havi
You won't always get the job you audition for. It may take you years. You'll constantly be faced with people criticizing the way you dance, the way you look, and they will make you feel inferior. Learn to be okay with rejection and allow the negativity to roll off your shoulders so you can continue to move forward. Don't go into this career if you cannot take rejection and criticism well.
– Bianca
Don't do it for the money
It can be very rewarding to know you get to make money off of the thing you love the most. Although, dancers do not typically get paid that much. Also dancers can sometimes get so caught up in trying to book the job in order to get the money (because most of us are starving artists and super broke) that they lose the fun and love for dance because they're too focused on trying to get paid. You don't know when you are going to book another job or when the next paycheck is going to come.
– Bianca
Work with your agent
But the agency can't do everything for you. As Lindholm, co-owner of Go 2 Talent Agency says in this article by Dance Spirit,
I firmly believe it's 50/50 teamwork. It's our job to get you in front of people while making sure you're protected and paid on time. It's your job to work hard, meet as many people as you can and build a reputation for being professional.
Bianca agrees –
Having an agent is a business relationship. As much as they help you, you have to help them as well. You only get what you put into it. If you want to do lots of dance jobs, then that means doing as much as you can to be the top bookable dancer. So when your agent gives you an audition, you're fully ready and can make people want to hire you.
Know yourself.
Dig deep down, and ask yourself – Are willing to completely dedicate yourself to your dance career? Are you willing to make this your full time job? Like a job, will you dedicate 8 hours a day to your craft?Being represented by an agent and pursuing a full time dance career in the industry isn't easy and results don't come right away. You have to be patient, work hard, and accept that things take time.But if this is what you are meant to do, then keep doing it.
– Bianca
It's rewarding, yet extremely difficult to pursue dance as a professional career. It's a good thing dancers have agencies to help!
We hope this helped give you more insight on how to get into and work with a dance agency!
‍Comment below with any questions you still have, or share your experience of working with a dance agency!
About the dancers
Denzel started dancing when he was just 5 years old, learning dance moves off of music videos on MTV. He started dancing on his church's Hip Hop praise team in elementary school, where he fell in love with performing. Denzel was signed for acting when he was 6, but didn't go to a dance agency audition until he was 18! He is represented by Clear Talent Group and has alongside several major artists.
Havi transitioned from competitive gymnastics to dance when she was 11.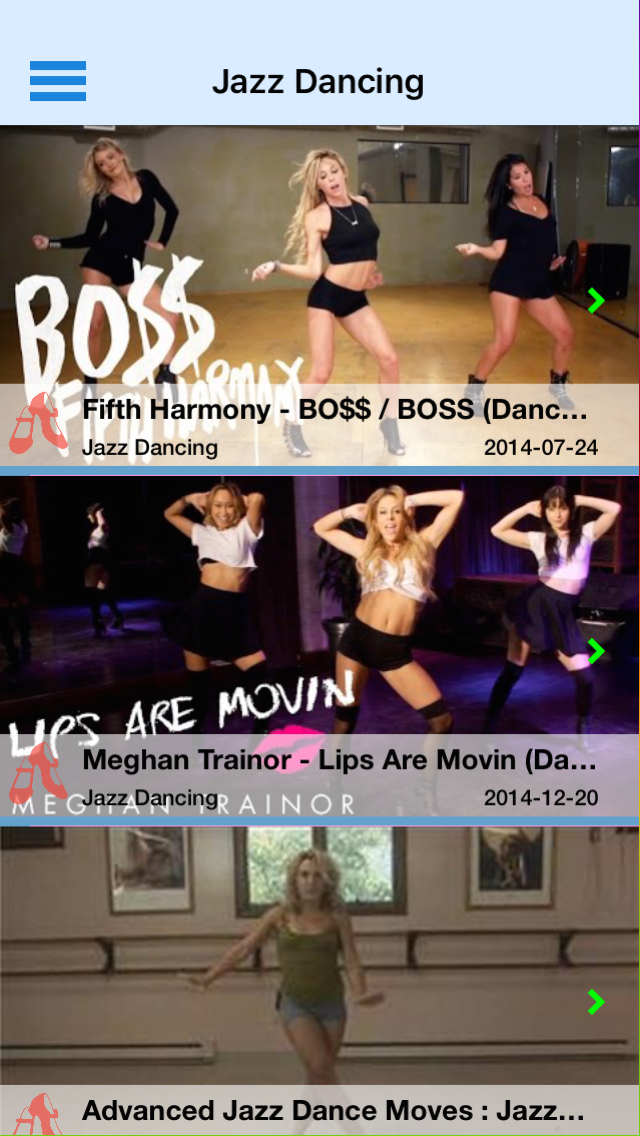 She trained in jazz, tap, hip hop, lyrical, contemporary, and ballet and pointe, continuing her studio training, as she attended dance conventions and danced on her high school dance team. When she entered college, she realize she actually did not want to be a dance major, but danced on Common Ground for 4 years.
‍Bianca learned cultural dances (Polynesian, Filipino, Bollywood) at a young age, later joining Breakthrough, her first junior team at Studio 429. She took classes, taught, and directed at the studio as she she became one of the original members of Choreo Cookies, where she danced on the team for over 9 years. Bianca moved to LA to pursue dance, and got a job at Disneyland and later joined Bloc Talent Agency and has been dancing professionally, full-time, since.
where to study, salary, pros and cons
Author: Professional Guide
Updated
Another name for dance teacher is a dance school teacher or dance studio teacher.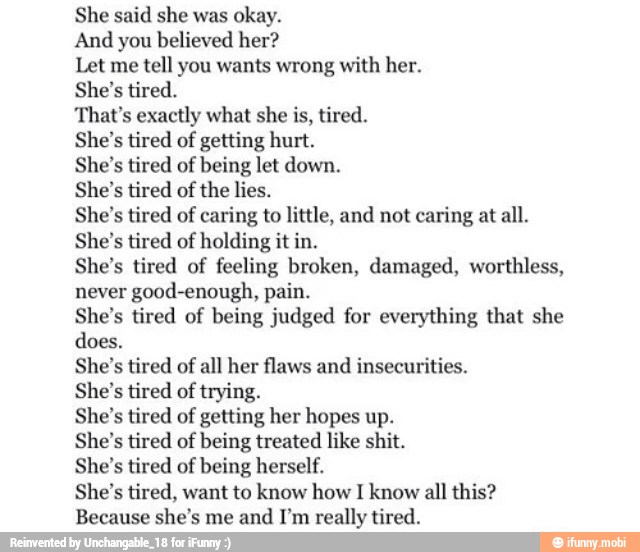 It is clear that this is the name of specialists working in a specialized company. But a teacher or dance teacher can be called not only a dance studio teacher, but also a specialist of an educational institution where dances are studied along with other subjects. By the way, the ProfGid career guidance center has recently developed an accurate career guidance test that will tell you which professions suit you, give an opinion about your personality type and intelligence. The profession is suitable for those who are interested in physical education and singing, music (see. choosing a profession based on interest in school subjects).
Content:
Features of profession
Workplace
Dance teacher salary :

Peculiarities of the profession

Some teachers prefer to work with children, others prefer to work with adults, others can work with both. In any case, the task of a dance teacher is to teach their students to move, expressing themselves in dance. However, the higher the level of teaching, the wider the scope of the teacher's activity. It is also commonly believed that the higher the titles he won, the higher his value as a teacher. Also, he often acts as a choreographer: he puts dance numbers for his students when he prepares them to perform on stage.

The dance instructor may have a preference for a particular dance direction: Latin American, jazz, Irish, etc. For example, on his resume, he might write "Latin teacher" or "Jazz-modern dance teacher."

But that doesn't mean he can't do anything else. On the contrary, the profession of a dance teacher means constant learning and learning. As a spectator, he regularly goes to musicals, dance shows, competitions to watch the performances of his colleagues; attends dance workshops to learn something new for his teaching. Different dance and musical styles, teaching methods, eminent dancers and bright debutants - everything is interesting for a dance teacher.

The teacher-dancer tries himself in different genres, sometimes changes his preferences, expands his role. In a word, it is in creative search. Beauty, joy of movement and creativity are the formula that can describe this profession.

Of course, no person can perform on stage until old age. But while studying with students, the teacher maintains excellent physical shape for many years.

This is enough to be able not only to explain, but also to show the dance to his students. Even if performances and competitions are in the past, the dancer remains a dancer who knows and feels the dance from the inside.

Workplace

Dance teacher salary for December 2022

Salary information provided by hh.ru portal.

Russia 10000-75000₽

Moscow 40000-80000₽

A dance teacher can work in a dance school, studio, dance club, fitness center, comprehensive school, university, etc. Many teachers work simultaneously in different places, having time to perform and participate in dance championships. Also, a dance teacher can open his own dance school.

Read also:

Important Qualities

The profession of a dance teacher involves a love of dance, artistry, an ear for music, good physical health, goodwill, patience, leadership qualities, self-confidence and optimism. He should be a sociable person, able to pick up the key to a variety of students.

Knowledge and skills

A dance teacher must be able to dance - this is understandable. But he should also know well the dance directions in which he works, including their history. Be proficient in teaching methods, be able to plan your classes. In order for dancing not to harm the health of students, the teacher needs knowledge in the field of anatomy and physiology. He must be able to competently manage physical activity.

Where to study to become a dance teacher

Most often, dance teachers become dancers who have been trained in dance since childhood. But there are other examples when already adults, having taken a great interest in dancing, reach notable heights and become teachers. Already having dance training, you can learn new directions of dance. As experts say, you can master some kind of dance style in less than six months, having worked out at a dance school.

See also:

Examples of companies with vacancies for dance teachers

Typical dance "traps" and how to avoid them for a beginner dancer

Dear readers again! We apologize for the long absence - teaching has now been added to the usual training, trips and competitions, so the blog has temporarily faded into the background. But now everything has more or less entered a stable phase and we promise to regularly tell a lot of interesting things again!

---------------------------------------- ------ ---------------------------------- -------------- ------
In the dance environment, we have long been surprised by several things that, at first glance, are quite different, but, as it seems to us, have a common root.

1. People who have been dancing for years but never grow or progress. For years they make the same figures, for years they make the same mistakes, and often really correctable ones. And it's good when a person really realizes and admits himself: yes, my level is low, but this is enough to have a good time / do dancing as a physical education / communicate and hang out / etc, so I'm not going to change anything, I'm already good - this is a position, although not approved by us (since such a person is unlikely to bring joy and pleasure in dancing to someone other than himself - partners and partners love to dance with those who dance well, and the audience likes to look at those who do it beautifully ), but honest and adequate. But there are also those who are offended and upset with surprise when, for example, in the camps they are once again selected for a low level or they begin to be refused at parties.

2. Couples who can't get out of C and B classes for years . Despite the fact that, as far as we know, among the competitors there are not and cannot be people with an honest position from the first paragraph ("I feel good anyway"), because if you go out to dance in public, then you do it for others, and you want to be liked by others, and even more so in competitions - after all, this word itself implies a desire to become better, grow, win, achieve success.
These couples can even train and work regularly and quite a lot, but still do not get out of the lower classes. They seem to be moving in the wrong direction, doing the wrong thing... And they can blame anyone and anything for this (from bad genetics and an unlucky star to judges), but not themselves. As a result, there often comes a moment when such a couple cannot stand it and quits competing, explaining this in different ways: from us "not given" to "the judges did not understand us", or, worse, stop dancing altogether.

3. Couples who, having won prizes in C and B class, quit competing or dancing in general . And simply, satisfied with themselves, showing off their cups of the lower classes to their mother and grandmother, they calmly degrade or turn into people from the first point. They are scared and they do not see a real prospect and opportunity to develop, they think something like "oh well, main class, we will never be able to do this, this is unrealistic." Although it is real and how!

4. Girls who for many years cannot (rather, they say that they cannot) find a partner for training and performances and believe that the only problem is that there are simply no partners . And, for example, when some partner, maybe weaker in level, offers them to train after all, they refuse and continue to "suffer". (By the way, there are such cases with partners, just much less often for obvious reasons).

5. People who quit dancing because something bad/difficulty or worse/slower than others in class.

---------------------------------------- ----- ----------------------------
Of course, in all these problems, the main fault lies, in fact, with the owners of these problems, because with such approach, it is generally unlikely to achieve something and become someone in any field, not only in dancing, and dancing itself has nothing to do with it, but still there are still some nuances that became especially noticeable to us when we began to lead regular groups and communicate with a large number of beginner dancers from their own groups and groups of other teachers. Namely: many of these problems might not have happened, or they would have been more rare and less serious (and now, as it is easy to see, having been in our community for a short time, they are very large-scale and pull down and back not only competitive team, but also all the boogie-woogie community) if

- such things would not be socially approved and not encouraged (to dance social you can dance poorly, it's okay, you need to enjoy and positive, and social is the main thing, competitions are for "especially gifted", as well as "fufu athletes").
- teachers from the very beginning and regularly would tell their students that in order to develop, be successful, dance well, it is very desirable and important from the very beginning to think about such things as:

1. Need find yourself a dance partner to train and grow together. Not necessarily with a view to competition, just to work together, as in our dances most of the work is done in pairs.
The fact is that any group lesson is just a set of exercises that you need to practice for no reason for five to ten minutes in a lesson, they need to be practiced regularly and for much longer - all high-level teachers and dancers know this. But it is obvious that devoting a whole lesson to this is stupid and pointless, everyone can do it on their own and at a convenient time for themselves in self-training. As well as figures and movements, for the assimilation of which an individual amount of time and effort is needed, which is impossible in the classroom - the group moves at a certain average pace and the teachers do not have the opportunity to wait until everyone succeeds perfectly - everyone should take care of this too.
Thus, group lesson does not lead to the final goal, it only provides a set of exercises, topics, ideas for self-training . And in order to master the material of the lesson one hundred percent, everyone needs an individual amount of time and effort, but absolutely for everyone, no matter how gifted you are, this time is much more than the time of the lesson itself!

Why should a couple be sought immediately? Firstly, because already from the very beginning there is something to do together and the sooner you start it, the faster and more efficiently the development will go. Secondly, because this way the dance growth will be more intense, and it will start to turn out faster from the very beginning, there are more chances to quickly figure out if you like it or not, whether you want to do it or not, and if you want, there will be much more prospects and opportunities. Thirdly, because later it will be more difficult. It is most convenient to do this with a person who has begun to study in a group.

2. Self-training is required.
Ideally, when teachers have their own self-training, and preferably after the lesson, in which their students can repeat the material studied, and the teachers themselves can suggest something (we, for example, have an hour for this after the end of the continuing group lesson). But if there is no such thing (and even if there is, anyway), students should know where and how they can rent a dance hall for independent training, and realize that it is sooooo important and you need to do it yourself and that doing it on your own at least once a week, progress will double.
Of course, you can use it as a self-training party, and we know such examples, but it's a little more complicated and problematic. But, of course, in addition to the obvious benefits of relaxation, communication and atmosphere, it would be good at least sometimes at parties to try not to dance out of inertia at random and how it happened, but to try to apply and implement everything new that you have learned. Of course, this is not the main thing, but still it will also help development a lot.

3. The facts are that participation in competitions is the only way to constantly, quickly and unlimitedly improve in dancing.
We have already written about this, but it is worth repeating: "cool" social (at least in Russia) does not exist in principle. The ones you admire at parties, the ones who win at jack and jill (it's like a social competition after all), the ones who put on the coolest show numbers, the ones who are "partners and partners of the year", who get high with and the most desirable thing is to dance, etc. - all these people either compete now or have a great competitive career behind them. Exceptions are hard to find (maybe a couple at a stretch). If you have just started dancing and it seems to you that everyone at the parties dances cool - believe me, this is a delusion. Most purely social dancers who do not participate in competition very quickly stop in development, and at a rather primitive level, remaining at it for years.
Why hide it from the students? Why create the illusion that they can dance well without competing? Those who don't care about dancing well or badly and those who came to talk will still do it, but for many, perhaps, their eyes will open before they cook for a year or two in a party and realize it themselves, but there will already be a lot of additional difficulties and all that's left is to bite your elbows about the lost time...

According to our observations, people in Russia are not encouraged to train, perform and compete, which is especially noticeable among teachers of the old school. And even when people themselves begin to want to perform and come to the teacher with this desire, he has nothing to offer: there are no groups, opportunities, systems ... At best, at least it is not said about competitions that this is for "athletes" and those who "does not understand the real buzz of social", but simply keeps silent, people in general can practice boogie for several years and not even imagine how our dance really looks like, create their own ideas about it from that very, very low (especially compared to the world top ) the level of our parties or local competitions. At one time we were shocked that 90% of people from different groups with more than half a year of dancing experience could not name a couple of world champions, did not know who was in the top now, and more than half admitted that they had NEVER watched videos from world competitions EVER! That is, they never saw a normal boogie-woogie at all, their tastes, views, visual dance picture was formed based only on what they saw here, in Russia, where there is not and never has been a single dancer who could even remotely claim to be normal dance in the world final!!! And what can we expect after that? Development? Prospects? Cool dancers and a worthy position of our team in the world? Hardly.

Bottom line, we can say that as long as the teachers (as well as the elite and the party) do not realize that from the first days they need to talk about competitions and show competitions, they will not motivate students to perform, there will be random units of good dancers , and people with the problems described at the beginning of the posts will be the sea.

4. Regular and active parties should be attended.
This is not the biggest problem, because many teachers still tell their students about parties and encourage them to go there, but it is not uncommon for teachers to create a dance vacuum for their students, not letting them go anywhere outside their schools and group classes . And students for a long time may not really know about the existence of parties or know, but not understand how and what is happening outside their club, be afraid. It is clear that each club has a commercial policy, clubs compete and think only about their own profit, therefore they announce and advertise only the events of their organization (it's a shame that it often happens that obviously good important interesting events pass by people who are important and need it, simply because they are from another club, and no one bothered to tell them about it). Therefore, dear students, be the blacksmiths of your own happiness, this is first of all for you - subscribe to maximum groups on social networks, follow different sites, receive all kinds of mailings, be sure to repost everything that seems important and interesting to you, no matter what it is for a club or organization, because, for example, we are already very tired of the questions why there is no information about our parties, parties, as well as lectures or thematic lessons on swingdance.ru or somewhere else - yes, because we teach in another club, subscribe to us on VKontakte or somewhere else and you will find out everything! And not only on us, but on everything that you can subscribe to and everything that you meet on this topic.

5. You should definitely go to the maximum number of dance camps.
Dance camps, first of all, are a unique opportunity to immerse yourself in the atmosphere of dance. All day classes from the best world and not only teachers, bonuses, various competitions, shows . .. This is an opportunity to improve your dancing level in 3-4 days by as much as it is often difficult to improve it in two months of regular group classes. Secondly, this is a chance to look at the very "real" European boogie live and find "ten differences" from Russian, as well as ask all the questions of interest to the dancers of the highest level who usually teach in such camps.

4. It is impossible to develop quickly (and in some cases impossible at all) without individual lessons.
A little more about this.
Why do people understand that in order to learn English, you can work out with a tutor, or to build muscles correctly and quickly, you need to work out with a trainer in a fitness club, but do not understand that in order to effectively and quickly correct your dancing mistakes and learn to dance, you need take private lessons?
As it turned out, many people do not do this, not because they don't want to and not because it's expensive (the prices for dance lessons in Moscow boogie-woogie are significantly lower than in many other areas), but simply because it doesn't come to them in head, it's not popular in the community, teachers don't talk about it! And this despite the fact that in ballroom dancing, or, for example, in hustle - regular individuals are the norm, not the exception. When we started teaching, we realized the inestimable importance of the individual for each of our students, and the facts show that those who at least occasionally study individually, assimilate the program and correct mistakes much faster. There are examples when people, after two months of group classes in combination with individuals, can easily master the material that people with experience of six months or more can hardly draw, and also, in three or four individuals, easily assimilate the material of the first two months of classes and calmly come to group. And those who never take individual classes and rely only on classes often run into a dead end, mark time, spend a lot of time and effort trying to understand what the teacher will say and help correct in half an hour on an individual - alas, not on a single group it is impossible to spend so much time on everyone.

Yes, and from our own experience we can say that individuals gave us in many ways much more serious impetus for development than group classes. Of course, in combination with them, and with self-training. When we had specific problems or questions, or we noticed some mistakes that we couldn't deal with quickly, or something didn't work out, we chose a teacher, went to an individual and asked him specific questions. It often opened our eyes and shocked us: how, it's so simple, but we couldn't achieve this for several months?! Or: wow, what an exercise, exactly the same we need for this and that, how did we not come up with it ourselves? And we, of course, could, with due perseverance and endless time, solve these problems and come up with these exercises, but what the costs would be is unknown. Why reinvent the wheel when it's already been invented?
And if we talk about competitions, then it is generally impossible to compete without individuals in Russia, since in all groups they basically teach only social. But more on that later.

---------------------------------------- ------ ---------------------------------- ------------
Problems and disadvantages of group classes.

1. In group classes, you inevitably learn at a pace that is geared towards the average student, the average student. In this situation, those who do not grasp the material so quickly suffer first of all. This does not mean that they are less promising, or will not be able to become cool dancers (very often, on the contrary, those who succeed easily and quickly quit because they treat dancing frivolously and superficially, and those who at first succeed badly and go slowly, but they overcome difficulties, become great dancers and know how to appreciate what they do). But it also happens that they don't manage to succeed in a lot of things, and the teacher within the framework of group classes cannot do practically anything for this (although we all try to prompt everyone, yes, but five minutes that can be allocated in a common lesson is extremely little and not enough for everyone) and at some point such students begin to think that they are "not given", get upset and think about quitting dancing. Secondly, those who have behind them the experience of other dances and those who do everything faster and more correctly than others also suffer. Such students need more complex material and workload so that they can quickly move to a more advanced group. Individual lessons solve both problems. Those who do it slower learn the basics on individuals, get involved in the process and get more from group classes, working on an equal basis with everyone. And those who learn faster, with the help of individuals, have the opportunity to pull themselves up and move to a stronger group, or reach a fundamentally new level, for example, start training on their own and compete.

2. The more people in the group, the less attention is given to each student. The teacher in the group cannot physically correct all the mistakes of each student, usually only common and general mistakes are eliminated. As a result, each person from lesson to lesson can accumulate a set of individual mistakes and misunderstandings that quickly outgrow hard-to-correct bad habits and interfere with correct and rapid dance development. And this is one of the main reasons why it is necessary to study additionally individually at least occasionally.

3. For couples who are going to compete, the training program that is given in the general group is not enough. They need a competitive technique that is not given enough attention in the lessons (since most people come to learn how to dance social) they need skills in artistry, delivery, dancing in front of the audience, which is very different from social - this is not discussed in groups at all . And they also need their own original figures, help and advice in inventing them, insurance in tricks, correcting rhythmic and visual errors in combinations, which a couple without serious competitive experience, based only on group lessons, cannot have an idea. It is difficult to help such couples within the framework of a normal group session. They definitely need to be dealt with individually at each stage of competitive activity, otherwise there are very few chances and again it will take a long and painful time to reinvent the wheel, which teachers and experienced competitive dancers are well aware of, but cannot tell you in group classes!

Features and nuances of individual lessons.
1. Completely individual approach. The teacher is completely focused on the possibilities, goals and desires of the student. He tells you what you want, as much as you want and as much as you want. The student learns what he wants himself, can influence the lesson program, material, and even the music under which everything happens. Choose what to do - lead-follow technique, musicality, main move, or something else, any questions and problems. Of course, there is always an option: "just see what's wrong with us and fix it" - whatever you want!
2. The teacher notices mistakes in time and eliminates them radically, before these mistakes develop into a bad habit. Thus, students learn to dance very quickly and efficiently. Correcting bad habits, especially in basic technique, is very difficult. Much easier not to start them! But since they are very individual and different for everyone, group classes do not get rid of them. Only a timely taken individual (and, of course, his comprehension and development in self-training) can save you from such things, there are no other options.
3. The ability to study at a convenient time, and not adapt to the group. This is especially true for those who have an uncomfortable long break between work and group classes, or for those who work late.
4. The opportunity to dance with the teacher as much as necessary and feel what is "good" and how "right".
5. The ability to study with teachers alone or in pairs with any partner: with your competitive partner or just with someone you like.

How to choose a teacher for individual lessons.
1. The problem and at the same time the dignity of our dance is that in many things there is no absolutely right and wrong. Our dance is very different in different times (check out the oldschool 90s and modern video), in different countries (two main styles now: Swedish and Norwegian, as well as quite a few peripheral ones), and even among different dancers within the same style. There are a lot of different directions, currents, types, nuances. Therefore, choose for individuals who you like how to dance. Try to form your own taste and find yourself dance guidelines, and take individu from someone who is closer to your passions. It doesn't make sense to take an individual from Torbjorn if you want to dance like Pontus!

2. It's better if the dancer you want to take indiv from and you like has teaching experience. We have often seen that people who do not teach take longer and harder to find errors and solve problems. We ourselves, having started teaching, realized a lot of new things, found many new techniques and approaches for explaining and transmitting information, and appreciated this difference. Although there may be exceptions.

3. It is better if the dancer from whom you choose an individual has an official confirmation of his status (especially if you are a beginner dancer and are still poorly versed in dance). These are awards in serious competitions or the presence of students who have such awards. Do not be lazy, look for information about the teacher or ask about him.