How to get into the dance industry
How To Get Into A Dance Agency
How can working with a dance agency be helpful for you? And how do you get into a dance agency?
As flashy and glamorous as the life of a professional dancer may look, dance work is still work – hard work.
Years of training and long hours aside, a big part of being a professional dancer is finding this work itself.
Dance agencies exist to guide dancers through their professional careers. Yet many dancers still find the process of getting into a dance agency somewhat of a mystery.
Especially those who come from a collegiate / community background with not much experience in the industry.
We chatted with our "signed" dancers Denzel and Bianca, along with Bloc Talent Agency assistant Havi, to break it all down.
What is a dance agency?
Dance and talent agencies are companies that help artists (actors, dancers, models, etc.) find professional work.
They connect dancers with jobs like commercials, music videos, tours, roles for TV shows and movies, and more.
While it is possible to find dance jobs without being represented by an agency – if you have the right connections – dance agencies help you find the best-fitting opportunities.
You'll also get to know other dancers in your agency that have similar aspirations, and talk to agents with years of dance work experience.
You might feel intimidated going to auditions without any friends or jump into this career without a support system.
You can get that "community" or "family" feeling through a dance agency. Not to mention, being signed with a dance agency adds a little umph to your dance resume.
Would you rather get open-heart surgery from "Jessie Ma" or "Jessie Ma, M.D."?
How do you find a dance agency?
If you know a dancer in your area who is signed with an agency, then ask them about their experience and suggestions.
Word of mouth and personal accounts are very important!
My friends were getting signed by different agencies and let me know when theirs were having auditions.
– Bianca Vallar
And look up those dance agencies online – you will find a section on their website where you can submit for representation, or find out the up coming audition dates.
If not, you can click on their "Contact" section and email the agency to ask when and how to audition.
A few major agencies in Los Angeles are Bloc, MSA, Clear Talent Group, Go2Talent.
Finding the one right for you is a process.
At first, I didn't have a specific agency I was more focused on. I just wanted to see what the audition process was like and if I could even keep up. But when I started to get a bit more knowledge on the specific agencies and what they had to offer I realized I really wanted to be part of Bloc.
– Bianca Vallar
How do you audition for a dance agency?
To get signed with a dance agency, you need to audition, have an interview, or submit your dance resume and reel – or do some combination of those.
The process varies depending on the dance agency.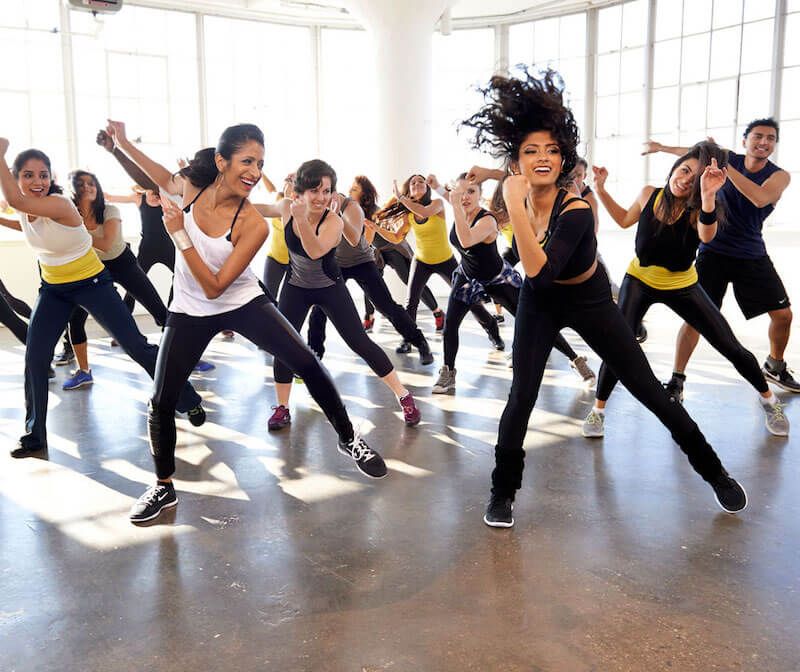 Some auditions are split up by style –
For Clear, there was a freestyle part (which was optional, mainly for the bboys, poppers, krumpers, etc.) There was also a Jazz/Contemporary call and a Hip Hop round. You can choose to go to just 1 or all 3; but the more styles you show them the more they know they can utilize you.
– Denzel
Bloc hosts an open audition once every year, with a hip hop portion and a technical portion. We also have a submissions tab on our website. Sometimes agents find dancers at events they attend.
– Havi
Learn from each audition
Bianca took each audition as a learning experience:
I went into my first one and completely failed. After auditioning for a few dance roles at Disney I was used to auditioning, but auditions in LA are way different. I felt like I was wearing the wrong outfit and my headshot was too amateur. Even though I was comfortable with the combo, the LA energy was so different from what I was used to. Through that first audition, I realized how much I needed to prepare to have a successful audition so I wouldn't feel so lost. I took a lot more classes in North Hollywood to better acquaint myself with the "industry" style, met with friends who were already signed and picked their brain on everything I could learn about the industry and agencies, got new headshots that looked more professional, and even met with a good friend who gave me style tips so I knew what to wear. The prep and new knowledge allowed me to be more comfortable with each audition.There are so many dancers who audition for Bloc, which makes it even more difficult to stand out. Bloc mentioned on their audition flyer that it was gonna be a heels audition for girls. So I knew that the audition was going to be a bit more body conscious and I'd have to focus on my "look." I made sure I felt really confident in my outfit, did my makeup and hair like I was about to do a performance, and took a lot of heels classes to practice. If you prep well beforehand you'll feel confident going into the audition. Then all you have to do is let your dancing speak for itself.
– Bianca
What is it like working with a dance agency?
Considering how much work it takes to get into a dance agency, there must be a lot of benefits to being represented.
Once signed, they'll notify you of auditions for jobs (some of them exclusive to your agency) or offer specific work if a casting director or choreographer finds you through the agency, based on your photos, resume, and reel.
Some choreographers trust a specific agency with their work or book you directly through your agency because they're known for having reliable dancers. And your agents take care of a lot of the logistical parts of dance work – like getting you your check or submitting you for gigs.
– Denzel
They're also very helpful when handling contracts and legal paperwork, making sure you get paid correctly, and your ensuring that your basic rights as a dancer are met. Unfortunately, sometimes people don't view dancers in the industry highly. So a lot of companies will try to rip us off because they don't understand the work that it takes to be a professional dancer – resulting in horrible working conditions and underpaid dancers. Agents make sure that doesn't happen and that we're treated fairly.
– Bianca
How often do you get auditions through a dance agency?
The frequency of auditions can vary, but you'll have access to many more opportunities through a dance agency than if you were not signed.
Denzel used to be invited to 2-3 auditions a week, and go to all the ones he was interested in. Other times, he says, he'll only get an offer every other week.
Auditions vary week to week. Some months I'll be very busy and go to around 4-6 auditions a week. And some months are slow and I may only get one audition every two weeks. Those are bad months, haha. Your lifestyle will be very unpredictable – it is not a career for people who value stability.
– Bianca
Advice for working with a dance agency
Do your research
Find out everything you can about all the different agencies, the kind of jobs you want to book, and which choreographers are working on those jobs. And take class from all working choreographers, their assistants, or other dancers that constantly work in this industry so you can train and make those connections.
– Havi
Look the part
Your audition for the agency will reflect how seriously you'll take auditions for gigs. Dress comfortably in something that reflects your style. You'll be in a sea of other dancers; you want your dancing and your look to make a statement. I look young so I get sent on young roles – so I go with the young youthful hip look. Finding your look is a huge thing!
– Denzel
Show that you're a star
Don't hide in the back during the audition – no matter how much you're killin' it, it'll be hard for anyone to see you!And FREESTYLE! This is your chance to showcase your unique skills and style. Practice freestyling because you'll have to freestyle in most every audition – sometimes before the combo or after, or both.
– Denzel
Train in everything!
You never know what'll be asked of you in an agency call, so take classes in all styles – especially those outside of your comfort zone.
The more you learn, the more versatile you will be, and the less you'll be phased by whatever an audition throws at you.
‍LA dancers! Take classes at these Top Dance Studios In Los Angeles You Need To Be Training At
Don't let rejection phase you
A lot of "no"s will come before getting a "yes." And once the "yes" does come, that doesn't mean you'll book every job you audition for.
– Havi
You won't always get the job you audition for. It may take you years. You'll constantly be faced with people criticizing the way you dance, the way you look, and they will make you feel inferior. Learn to be okay with rejection and allow the negativity to roll off your shoulders so you can continue to move forward. Don't go into this career if you cannot take rejection and criticism well.
– Bianca
Don't do it for the money
It can be very rewarding to know you get to make money off of the thing you love the most. Although, dancers do not typically get paid that much. Also dancers can sometimes get so caught up in trying to book the job in order to get the money (because most of us are starving artists and super broke) that they lose the fun and love for dance because they're too focused on trying to get paid. You don't know when you are going to book another job or when the next paycheck is going to come.
– Bianca
Work with your agent
But the agency can't do everything for you. As Lindholm, co-owner of Go 2 Talent Agency says in this article by Dance Spirit,
I firmly believe it's 50/50 teamwork. It's our job to get you in front of people while making sure you're protected and paid on time. It's your job to work hard, meet as many people as you can and build a reputation for being professional.
Bianca agrees –
Having an agent is a business relationship. As much as they help you, you have to help them as well. You only get what you put into it. If you want to do lots of dance jobs, then that means doing as much as you can to be the top bookable dancer. So when your agent gives you an audition, you're fully ready and can make people want to hire you.
Know yourself.
Dig deep down, and ask yourself – Are willing to completely dedicate yourself to your dance career? Are you willing to make this your full time job? Like a job, will you dedicate 8 hours a day to your craft?Being represented by an agent and pursuing a full time dance career in the industry isn't easy and results don't come right away.You have to be patient, work hard, and accept that things take time.But if this is what you are meant to do, then keep doing it.
– Bianca
It's rewarding, yet extremely difficult to pursue dance as a professional career. It's a good thing dancers have agencies to help!
We hope this helped give you more insight on how to get into and work with a dance agency!
‍Comment below with any questions you still have, or share your experience of working with a dance agency!
About the dancers
Denzel started dancing when he was just 5 years old, learning dance moves off of music videos on MTV. He started dancing on his church's Hip Hop praise team in elementary school, where he fell in love with performing. Denzel was signed for acting when he was 6, but didn't go to a dance agency audition until he was 18! He is represented by Clear Talent Group and has alongside several major artists.
Havi transitioned from competitive gymnastics to dance when she was 11. She trained in jazz, tap, hip hop, lyrical, contemporary, and ballet and pointe, continuing her studio training, as she attended dance conventions and danced on her high school dance team.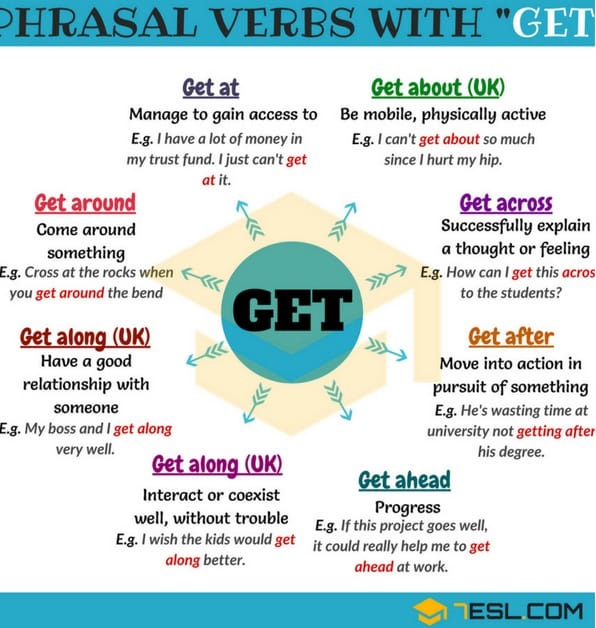 When she entered college, she realize she actually did not want to be a dance major, but danced on Common Ground for 4 years.
‍Bianca learned cultural dances (Polynesian, Filipino, Bollywood) at a young age, later joining Breakthrough, her first junior team at Studio 429. She took classes, taught, and directed at the studio as she she became one of the original members of Choreo Cookies, where she danced on the team for over 9 years. Bianca moved to LA to pursue dance, and got a job at Disneyland and later joined Bloc Talent Agency and has been dancing professionally, full-time, since.
How To Get Into A Dance Agency – CLI Studios
September 21, 2021 March 21, 2022 / 5 minutes of reading
It should probably come as no surprise that, much like any other artists in the entertainment industry, dancers have agency representation. And just like acting, sports, or the literary world, there is a lot of competition to get noticed and signed by a good agency.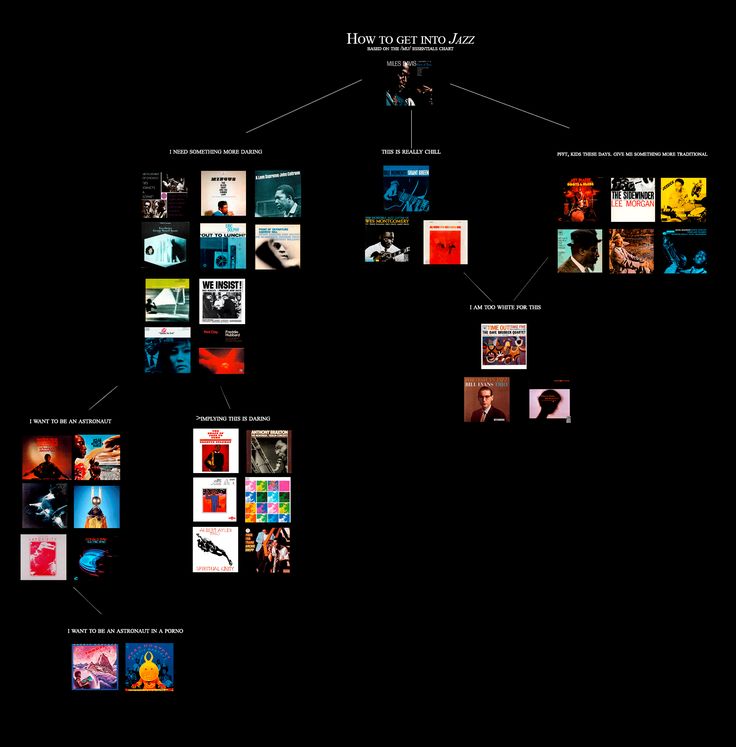 However, similar to agencies in those other disciplines, dance agents also spend a lot of time looking for just the right kind of talent. And that talent could be you. Here are a few tips on getting noticed and signed by an agency.
Practice Makes Perfect
"How do you get to Carnegie Hall?"
"Practice."
It might be old and corny, but there's a lot of truth in that joke. And there is certainly no exception when it comes to dancing. Nothing is more important than practice. And we're not just talking about fundamentals here. When you audition for an agency you might be asked to do any number of moves in a wide variety of styles, so you don't want to be caught slipping. Start with what you know, and then branch outwards. Once you have your comfort zone established, take some classes in styles that you are unfamiliar with. Get comfortable with a lot of different disciplines of dance, and put in the work perfecting your approach. There's simply no shortcut here, you have to learn and practice a lot to make the cut.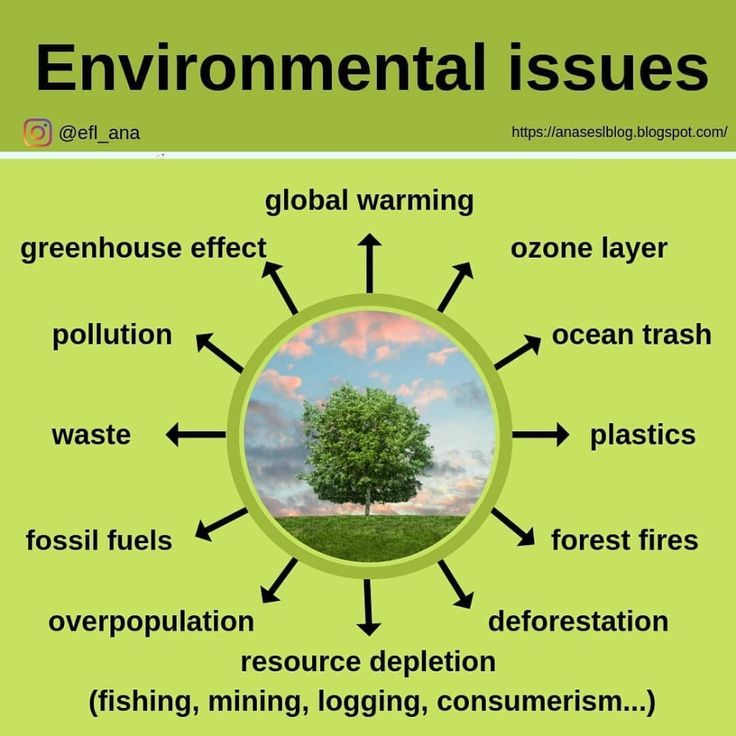 Dress for Success
Remember, you are there to shine. You want to be seen and you want to be appreciated. You want to turn heads, and once those heads are turned you want to back up their interest with your talent. When you are auditioning, wear something that looks good on you and feels good when you move. Don't go too flashy if it's confining or not true to your own style, just try to be you (and if that is flashy, do it!). Dark, form-hugging, stretchable clothes that your body can breathe in with just the right amount of fun, colorful accents can go a long way in an audition. You are showcasing yourself, your body, your attitude, and your moves. Make sure that your fashion sense reflects that.
Location, Location, Location
Understand that just like in the world of real estate, nothing is more important to recognize than the importance of location. The top agencies will be in cities, or major metropolitan cultural centers. In the United States that means Los Angeles or New York City.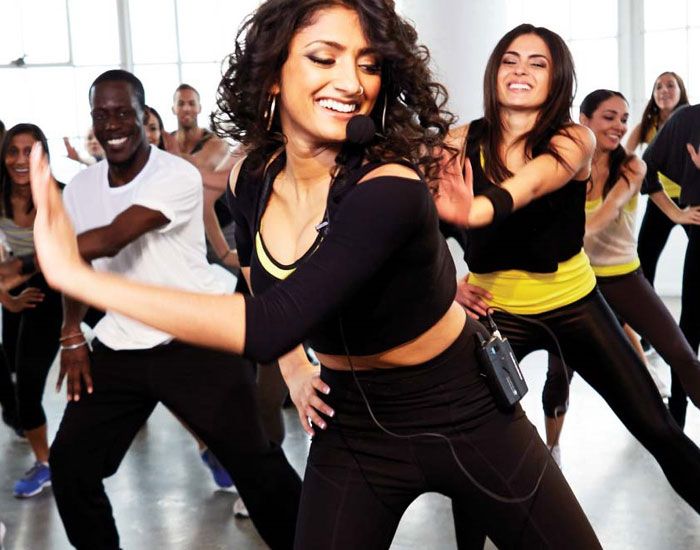 This isn't to say that there aren't any rags to riches stories left out there…far from it. You can come from the boondocks and still find success in the big city. But to make it you have to be willing to move or travel to the places where the talent and talent scouts call home.
Learn from Rejection
It's a truism that we often find our greatest strengths in the face of setbacks and adversity. This is absolutely the case when it comes to professional dance. Don't be hurt if you don't get the callback from your first, or even fifth, audition. Learn to accept rejection and turn it into a positive experience. Make full use of every audition to network, pick up tips, and learn the ropes. Ask questions when appropriate and pay close attention to any and all feedback that comes your way. This might be hard, but take your ego out of it and focus on what you can do to improve. Rejection also isn't personal! In the world of entertainment, it may just be that your style wasn't right for that particular project's vision.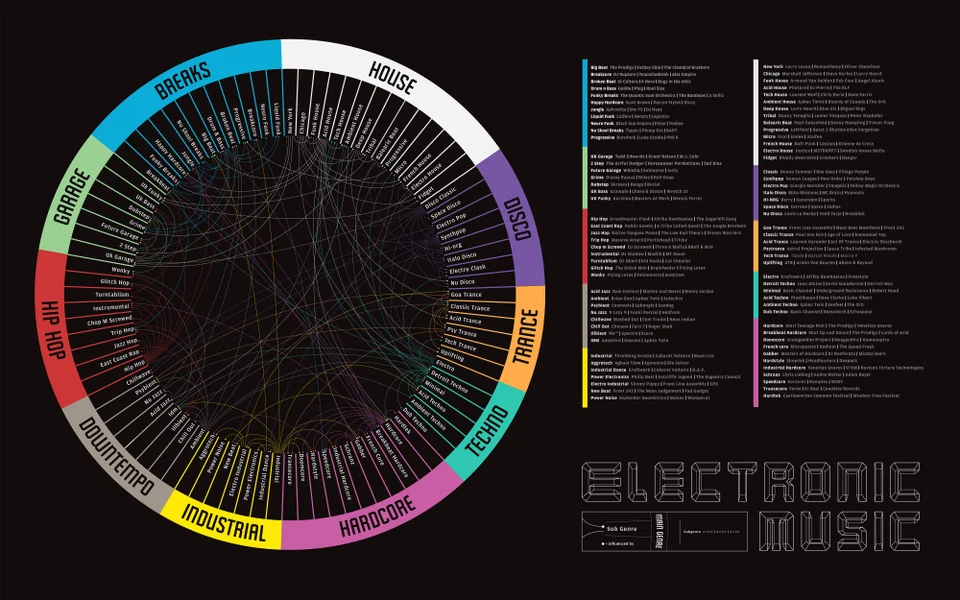 They can always bring you back for future auditions if they liked what you did! Every success story tells the tale of a thousand hidden falls, scrapes, and failures. Learn to learn from your mistakes.
Let Your Fingers Do The Walking
Do your research. It's not only up to you to find out where the auditions are being held by which agencies, but to also see if some agencies might be a better fit for you than others. These people will be representing you to the professional world, so it doesn't hurt to make sure that you have found the right representation. In fact, it's one of the most important things that you can do. Scour the internet, look up reviews, see who represents some of your favorite dancers, and network and ask around among the dance community about who is out there and what they do best. Do your homework, like practice, you almost can't do too much and there is nothing that can replace it in terms of sheer value. To get you started, some of the top dance agencies in Los Angeles and New York are MSA, Bloc, Movement Talent, and Clear Talent Group.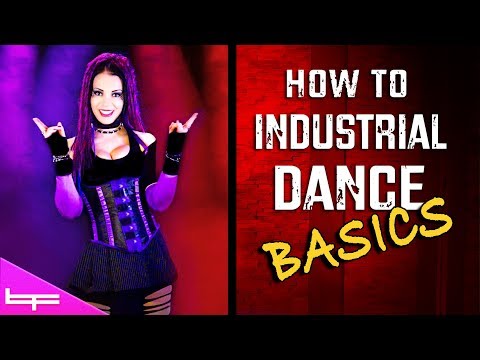 Talk…and Listen
Finally, make sure that when you interact with instructors, agents, choreographers, and other dancers, you are not just making small talk but networking. No connection beats the old-fashioned human connection. A lot of dancers get noticed because they consistently worked with, and attended the classes of, certain choreographers who then vouch for them with a specific agency. If you show up consistently and continue to perform, you will be noticed! So when you discuss opportunities, look for leads, or share information, make sure that you are listening too. Reciprocate with your communication and you will get back tenfold what you put out there. Good luck.
5 most important victories of the dance industry
Today - April 29 - the world celebrates International Dance Day.
Yes, now almost all dance halls are empty, dance events are canceled and rescheduled, and dancers are forced to train at home.
But all this will end very soon, and dancing will again begin to conquer the world. And to encourage you to achieve, Dance.ru wants to remind you what victories the dance industry has achieved over the past 10 years. And these victories are massive!
Number of dance schools increased 6 times
10 years ago Dance.ru compiled its first catalog of dance schools across the country. Then it seemed to us that we had done a great job: for a whole year, several employees called dance schools and placed their cards on our website in order to systematize the catalog. Then the figure seemed unthinkable to us: about 300 dance schools in Moscow and 2500 in Russia. So, 10 years have passed, and now there are about 12,000 dance schools in Russia in more than 90 dance directions.
TV dance shows compete for ratings
10 years ago, only one dance show was shown on domestic television - "Dancing with the Stars".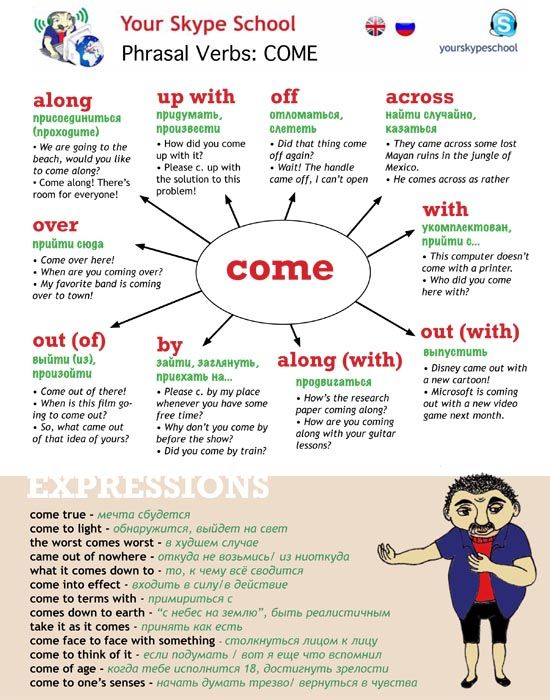 The very first season became a real sensation: for the first time we could see the dancers in prime time on federal television. Then the project had a huge impact on the development of the dance industry: an increasing number of adults went to dance schools, the Pro-Am industry received help for its development, and dancers and choreographers began to be included in the list of media people.

For quite a long time, television knew about the existence of only sports ballroom dancing, but over time, almost every federal TV channel launched new dance projects with different dance styles. Here are just the biggest ones: "Dance!" and "Dance Revolution" on Channel One, "Big Dances", "Everybody Dance!" and "Dancing with the Stars" on the TV channel "Russia 1", "DANCES" on TNT, "You are super! Dances", "Big Ballet" on the TV channel "Culture", "Russian Ballet" on the TV channel "Yu". In addition, dancers began to appear more and more often on television talent shows.
World choreographers have realized that they can come to Russia
Any visit of a foreign choreographer to Russia 10 years ago is a unique event that attracted the attention of the entire small dance industry.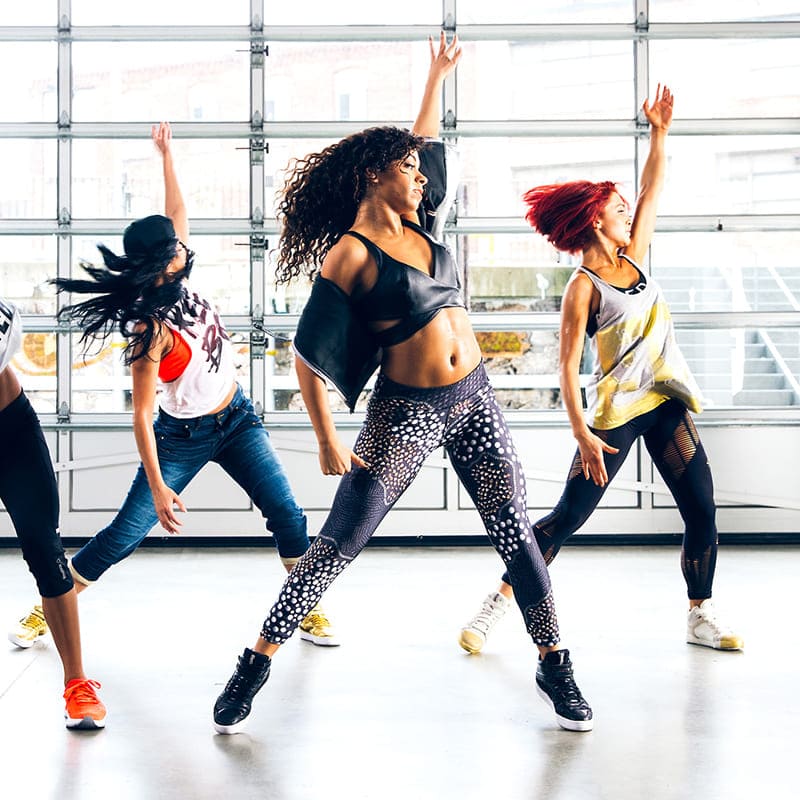 Despite this, the number of visitors to the master classes was very small: the dance community did not attach much importance to the training of world professionals at that time, and a multiple increase in the number of "imports" helped to reverse this situation. Now several companies are organizing regular workshops at once, almost every major championship and festival has established a mandatory format with an invitation to the event as judges of foreign top choreographers, who also conduct master classes without fail. One has only to look at the photos from the master classes and see how many people now consider it important to have the opportunity to learn from professionals.
Once, in one of the conversations with Dance.ru, one of the organizers of such deliveries said a very revealing phrase: "Foreign choreographers finally realized that Russia is not a balalaika and bears, but a country where a large number of dancers want to study with them, but the organizers can make the tour really comfortable.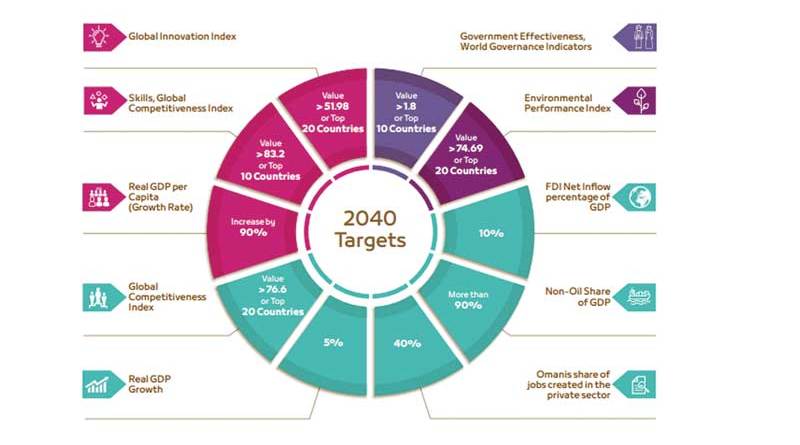 "
The authority and level of dance events has increased significantly
Dance championships 10 years ago, with the rare exception of big-budget events (such as the Champions' Ball), are cabals taking place in dusty rooms with poor sound and light. Now in our country, each dance style has its own major championship, sometimes even more than one.
The championships are run by professional teams who know that events must meet a high level of organization and convenience for the participants, be covered in the media, be spectacular, and therefore authoritative. It is the organizers who make it clear to the participants and the rest of the dance industry: the level of organization is increasing, which means that the participants should have a completely different attitude towards this.
Dancers became celebrities and opinion leaders
Do you know how many dance commercials Dance.
ru counted in 2010? Three. Do you know how much in 2019? Thirty three. In 2010, the public was only interested in dancing how many more splits Volochkova did, but now she is interested in the life of dancers and their work.
Dancers began to appear not only on TV shows, but also on the pages of newspapers, magazines and digital publications. Russian choreographers themselves became celebrities and could generate newsworthy stories for the secular press. Later, dancing became the focus of a huge number of dance commercials, and the dancers themselves - first foreign, and then Russian - became the heroes of advertising campaigns for world brands. Now the dancers have completely taken over New Media: they have a huge army of subscribers in social networks and can influence the opinions and tastes of a large number of people themselves.

Dance.ru congratulates all dancers on the holiday and wishes you new and bright victories: personal, team, national and, most importantly, over yourself !
I want to dance.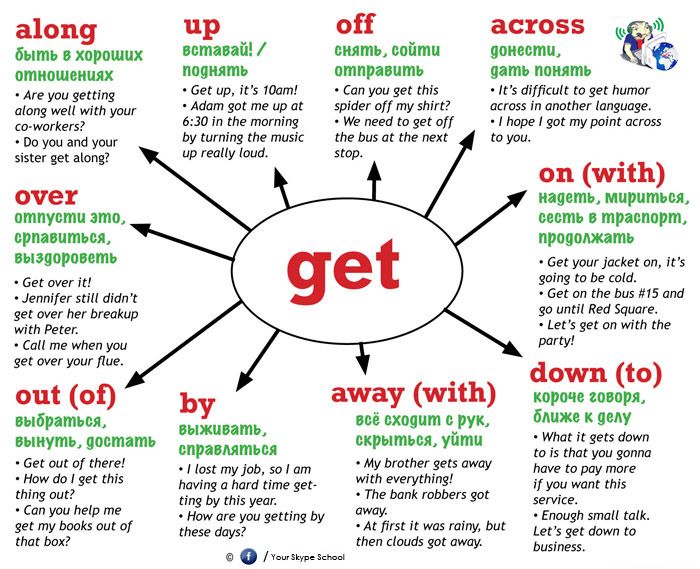 10 misconceptions about dancing
The desire to learn how to dance is natural and natural in the modern world. You can list the reasons, starting with obvious and popular pragmatic desires, for example, to start moving or losing weight, ending with unconscious and even existential ones.
This is due to the fact that dancing is at the subtle intersection of the inner and outer worlds, physical and spiritual. Above this, music becomes a driver that cannot leave anyone indifferent.
In dancing there is magic inside a person, which is not always noticeable when observed from the side. At the initial stage, it is the external picture that attracts to dances, and sometimes repels, as it seems too frivolous and superficial.
But there are even stronger obstacles that stop many people from starting dancing. These illusions and delusions roam the minds of the majority, and are often afraid to ask about them directly, or they ask the question about it so often that they are no longer ready to hear an honest direct answer.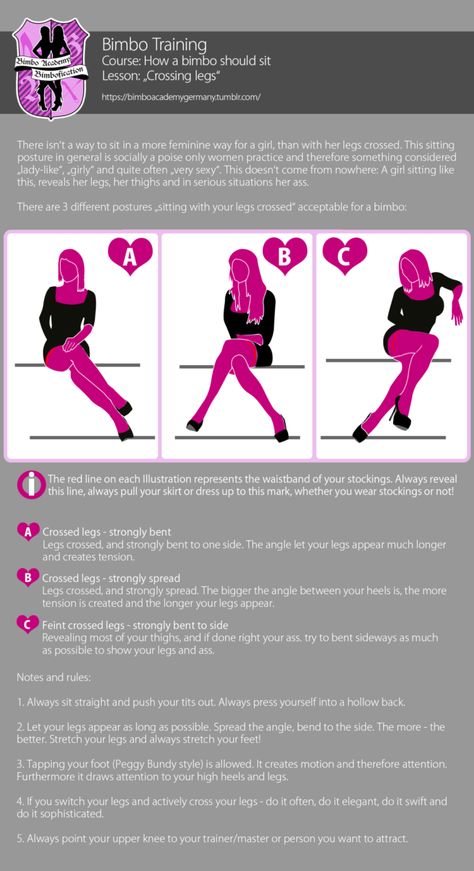 I will try to do it in this article.
There are many examples of contemporary dance educators sharing their thoughts about not expecting to be in the dance industry. Once upon a time there was a man and was engaged in adult, serious business. Sometimes even very serious. A person could have children and even grandchildren. I saw dances only on stage or on TV. For reasons unknown to himself, he ended up in dances. At first, everything seemed like entertainment and a useful pastime. But time has passed, and a person catches himself thinking that he thinks about dancing not just every day, but really all the time. A couple of years pass, and he already becomes a teacher or organizer of some event.
A similar path can start at 15 or 55 years old. The only difference will be in the self-perception of the starting stage, that it's too late to dance. In fact, for each age there is its own dance direction, which can reveal it to the greatest extent at this stage.
Hip-hop or breaking is closer to children and teenagers, and Argentine tango is closer to adults. It's never too late to start dancing. You need to make the right choice of dance style based on several parameters: age, gender, music, goal. There is a dance direction for any arrangement.
Misconception 2: Men don't dance
Our culture has a number of restrictions related to dancing. Most of these causes are psychological and lie outside the realm of rational reasoning.
First, in our culture, in principle, dancing for pleasure or self-expression appeared relatively recently. 20-30 years ago dance clubs were only for children. To start dancing even in adolescence was considered exotic.
Secondly, the aesthetics of the body in our country for men is not in the focus of attention. In general, this can be attributed to the fact that Russian men try hard not to draw attention to their appearance and clothing. Men in our country use other tools for this.
Third, dancing is associated with entertainment and alcohol. If a man feels serious and respectable, then he either does not have time or desire for this.
Nowadays the general cultural background has changed and the result is that men are learning to dance. It becomes as much a sign of masculinity as clothing, hair or beard.
Unfortunately, many misconceptions remain even among those who have already started dancing. Dance teachers do not always pay attention to this, as it seems to them that this is a matter of course.
Fallacy 3: special training is needed
For the outside observer, there is always a cognitive dissonance about what dance is. What he sees on the big stage in the form of a show with sweeping movements and splits is obviously dancing. Breakers doing unimaginable elements in the air and on their hands, competing with each other, also seem to be dancing. Pensioners in the park waltz. Dancing again, but for some reason everyone is so different.
How to understand that this is a dance, and what physical criteria should be in the body.
In fact, any self-expression through the body to music can be attributed to dance. There are a number of reservations, but they are not essential. For self-expression, a person uses the set of plastics that he has. Subtlety and technique do not depend on extreme ways of self-expression, and it often happens that splits and somersaults interfere with a meaningful dance. The development of plasticity and the expansion of the body's capabilities are part of the preparation of the dancer, but not an end in itself.
Misconception 4: You must learn to dance in pairs
In couple dancing, the final learning outcome is that the couple dances at a party. It would seem that you should always train together to get the desired result. This is not true. Let's take an example from boxing. An indicator of a boxer's skill is a fight with an opponent, but this does not mean that he must constantly fight.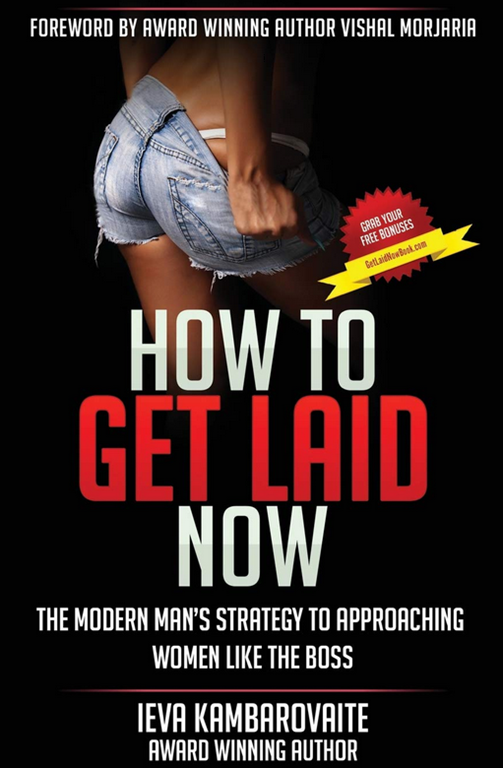 Also, the ability to dance is built on the possession of one's own body and the ability to interact.
The skill of the teacher is the correct selection of methods so that the student masters the skill. Based on the skill, you can engage in creativity and self-expression in dance. Not everyone knows, but it is no coincidence that almost all social dance dancers have a serious dance background, which is based on the development of individual techniques.
The same can be attributed to the interaction in a pair. The ability to separate in oneself the one who leads and the one who follows the lead is impossible within the framework of studying the sequence of movements in pairs. For this, there are special exercises that make the skill more versatile. For this, the presence of a permanent pair is not necessary, as well as the regular presence of a partner in general.
IMPORTANT! You can't experiment at a party, and everything should be in its place there: men dance with women.
Getting rid of illusions is a complex internal process. If you leave them to yourself, you can even get the opposite result.
Misconception 5: plasticity and stretching are mandatory attributes of dance
Much depends on the genre of dance that you want to master. In previous articles, I have already mentioned that different dance styles are suitable for different ages. It is appropriate to dance hip-hop in adolescence or youth, Argentine tango is a more adult dance, it is important to enter classical choreography at a young age.
The degree of necessary plasticity and sensitivity to the dance direction also correlates. For example, breaking requires great physical effort and dexterity. Elements are built on acrobatics and high speed of execution. Who are they more suitable for? Obviously young people.
There is a lot of interaction in salsa. It is necessary to feel the partner subtly, to be able to show a variety of figures and elements.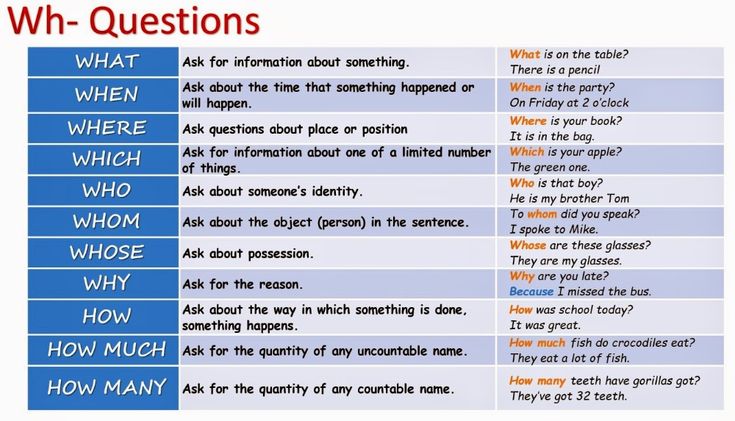 Twine or acrobatics are completely inappropriate here. However, a variety of ways to show oneself are required. Accordingly, the dance is youthful, but not at all childish.
The older the dance, the less stretching or acrobatics is required. The main emphasis is on the quality of technology, the variety of ideas and the ability to show plasticity.
Misconception 6: Mirrors are necessary for learning
There is a set of tools that dancers use to learn how to dance. The fact is that the dancer needs to receive feedback on how his movements look from the side. It is impossible to dance and see yourself from the side at the same time. The most common tool is a mirror. But not the only one.
Like any auxiliary tool, mirrors have a positive and a negative effect. The positive is that they can receive feedback in real time and technically it is not very difficult. The downside can be dependence on mirrors. A situation where a dancer cannot capture the feeling of dancing, such as on stage or at a party.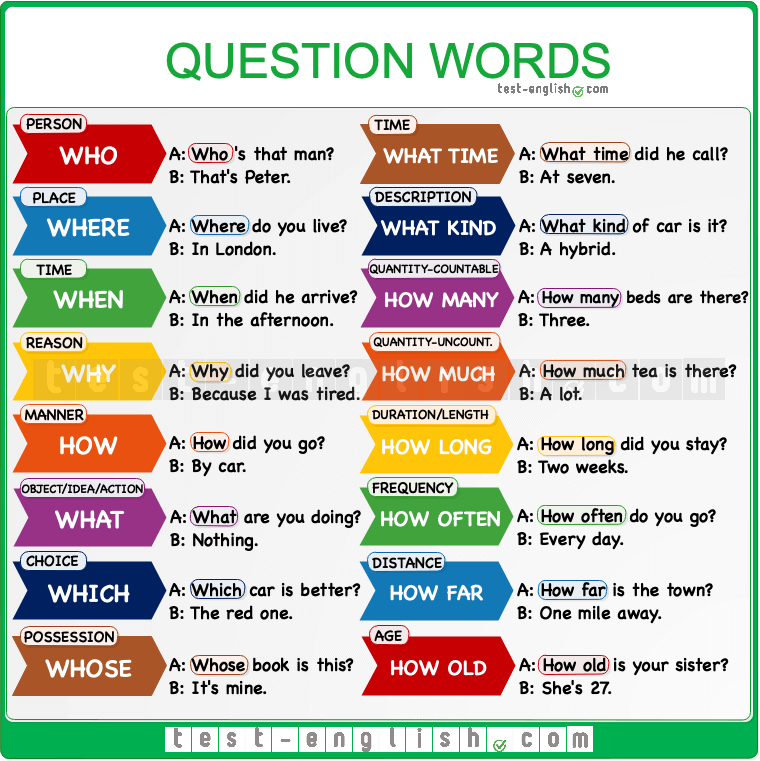 For these purposes, you can use, among other things, video filming or proper preparation.
In many Latin American countries, dance classrooms are not equipped with mirrors. Classes are held in bars or large halls. The dancers initially form the skill of focusing on the inner sensation, and not the habit of looking for their reflection in the mirror with their eyes.
Misconception 7: there is a lot of obsceneness in dancing
A common question from novice dancers who are taking their first steps in more contact couple dances is "in order to dance cool, there must be passion inside the couple?". I immediately answer that no, not necessarily. Kizomba, bachata and Argentine tango attract many with their close contact. Like any other contact in our everyday life, in dances, contact can be different. We hug friends, parents, children. These hugs can wear many different shades. Sexual overtones are one of many.
The culture of dance also includes the boundaries of what is acceptable.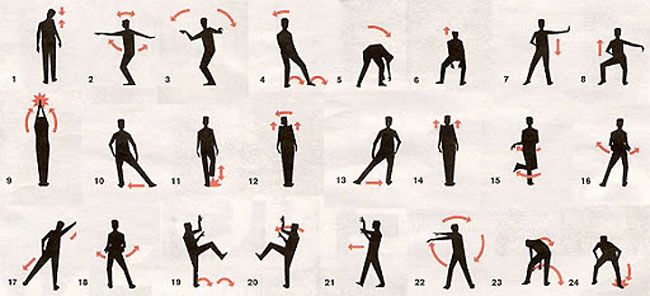 A compliment from a well-mannered person is different from a statement about female sexuality by a gopnik. Usually, those who study at a dance school already have an idea of ​​what boundaries should not be crossed. A good dance from a technical point of view will never look vulgar or vulgar.
Dancers always have a choice about the boundaries of contact. Most prefer to leave a good impression of themselves, as word spreads just as quickly in the dance world.
Misconception 8: the best dancers are the bearers of culture
Even the very question of the origin of a particular dance can be paradoxical and ambiguous, especially when it comes to its development and performance.
For example, the Viennese waltz did not originate in Vienna, but in Germany. Salsa has its main roots in the USA, not in Cuba. The famous Greek folk dance sirtaki was invented for the film "Zorba the Greek" and appeared only in 1964.
The same can be attributed to the development of modern dance styles.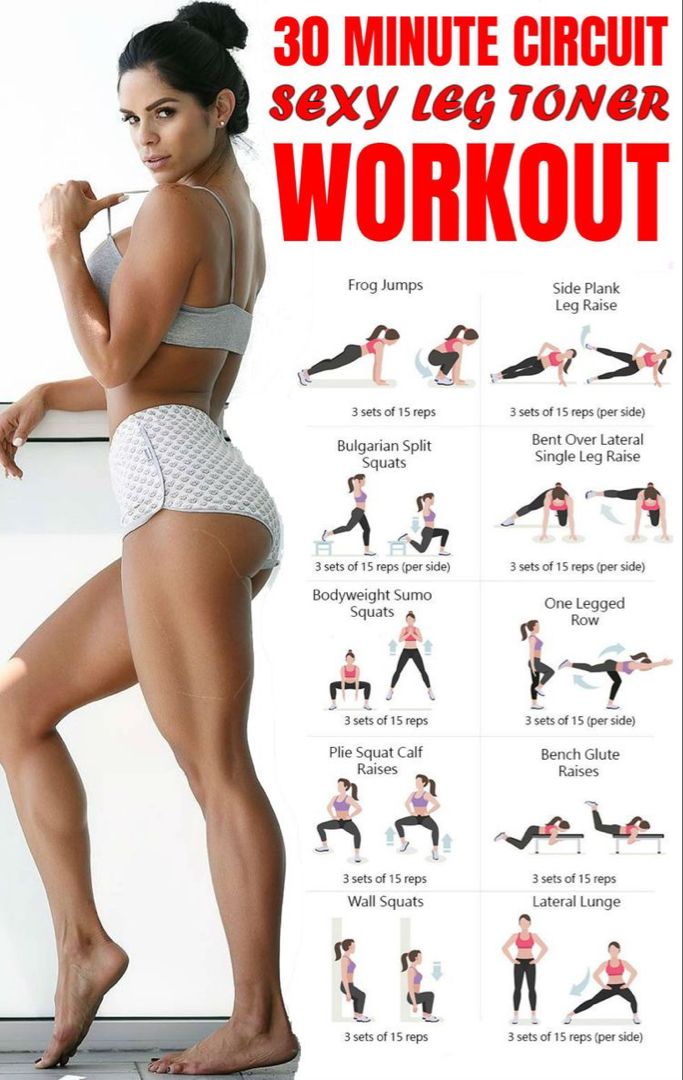 Korea is known for its world-leading break dancers. People go to Turkey for Argentine tango, Spain is strong with excellent salsa and bachata dancers, in Egypt, Russians are considered the best belly-dance performers.
A good dance is based on quality training and diligence. Skin color, place of birth and age are secondary. Exotic appearance, unfortunately, is often a reason to be more superficial about one's own professional development. This becomes the reason for the low level of teaching among the bearers of culture. I am sure that few readers of this post will be ready to conduct a master class in Russian folk dance outside of Russia.
The mastery and teaching of a particular style does not depend on the dancer's homeland. And "they absorbed the dance with their mother's milk" is nothing more than a common misconception.
Misconception 9: You have to know a lot of moves to learn how to dance
Focusing on learning a lot of moves often detracts from the essence of dance.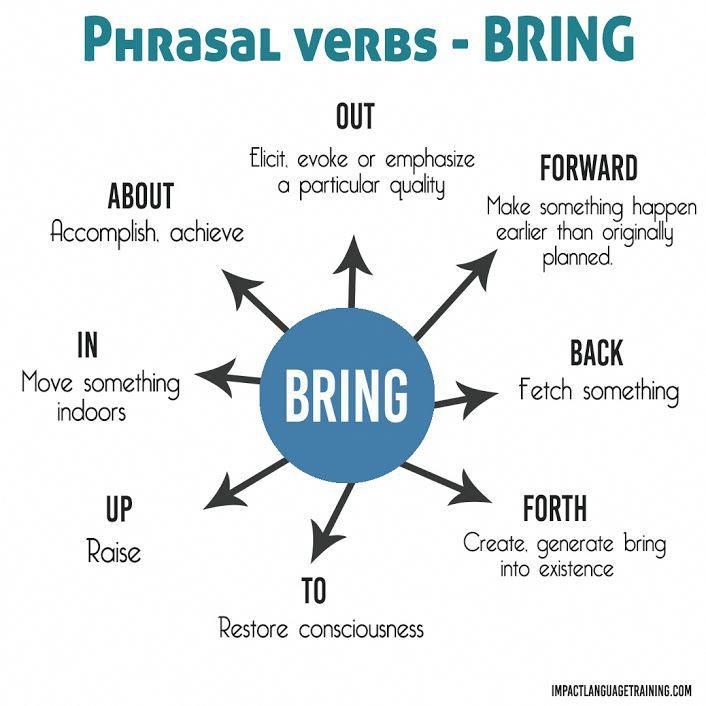 Of course, the sequence of figures is important. Especially at the start. Over time, the dancer should have an understanding of how movements can be generated independently. Accordingly, instead of memorizing millions of figures, you can understand how to create them.
From every system of improvisation that a dancer can use as an instrument, dozens, hundreds or thousands of variations are derived. This frees the head from trying to reproduce the exact sequence and definitely adds freedom in the performance of the dance.
The huge theme of musicality can be attributed to the same question. Not every pre-conceived or learned sequence will fit specific music. The dance should give freedom, and not drive the dancer into the shell of the ropes.
Misconception 10: dancing is homosexual
The unusually high attention to the body and the flair from stories about professional ballet led to the spread of this myth, among other things.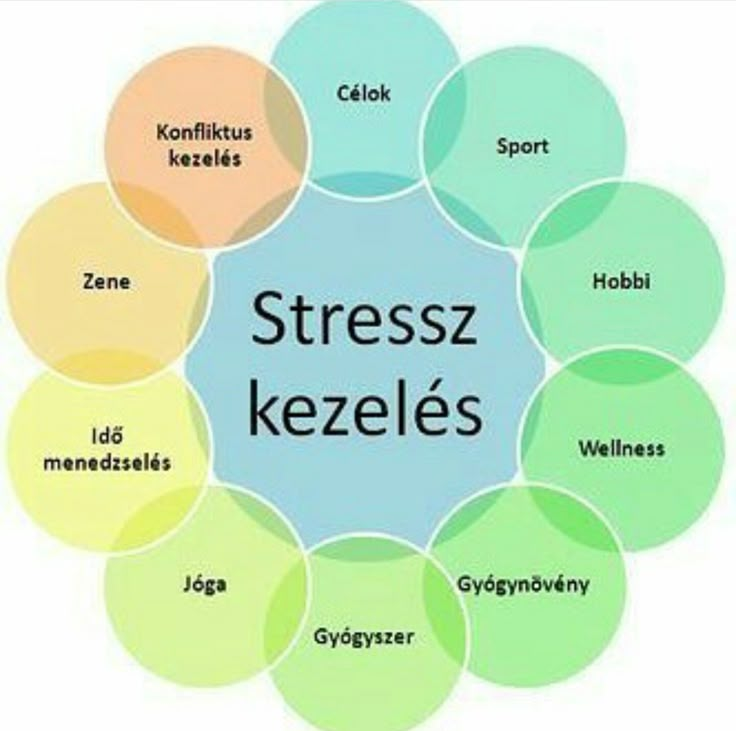 Unfortunately, such an idea still exists in the minds of our fellow citizens.
The dance industry is now very broad and is represented by many dance styles. Some of them can even be called homophobic. Dances reflect the general attitude to the world and it is different depending on the life position and worldview of a person.
In many dances there is contact between the dancers. In Russia, dance contact between men has always been perceived very intensely. In most other countries it is different. An example of the fact that this tension is associated only with the dance theme and does not apply to other areas is, for example, wrestling. When practicing techniques, men are in much closer contact with each other. Sometimes lying on the floor and holding each other tightly. The historical roots of Greco-Roman wrestling are also ambiguous from a sexual point of view. But in our country, unlike dance, they are perceived as acceptable and brutal.
Dance, like the culture of speech, makes a modern person more successful and self-confident.