How to do things with dance
What can I do with a dance degree?
A dance degree allows you to combine your love of performance with skills in choreography, teaching, producing and creating
Job options
Jobs directly related to your degree include:
Arts administrator
Choreographer
Community arts worker
Dance movement psychotherapist
Dancer
Higher education lecturer
Secondary school teacher
Jobs where your degree would be useful include:
Actor
Event manager
Personal trainer
Talent agent
Theatre director
Remember that many employers accept applications from graduates with any degree subject, so don't restrict your thinking to the jobs listed here.
Take a few minutes to answer the Job Match quiz and find out what careers would suit you
Try Job Match
Work experience
Most dance degree students supplement their studies by creating, producing and performing their own work.
This allows you to develop skills in other areas of the performance process, including operations and administration - you can also develop marketing, ticketing and event management experience by working on your own projects. 
Some dance degrees include a professional training placement year. A placement allows you to experience working in a professional dance company or arts organisation and may lead to a paid opportunity.
Other options include:
completing internships
helping with community projects
teaching dance classes
volunteering at festivals
writing reviews and opinion pieces for dance blogs and websites
creating your own workshops.
These activities allow you to explore your own personal interests and grow your network in dance and performing arts - creating opportunities for you to work with other creative professionals. Some students evolve their own dance companies from their involvement in self-directed or voluntary projects.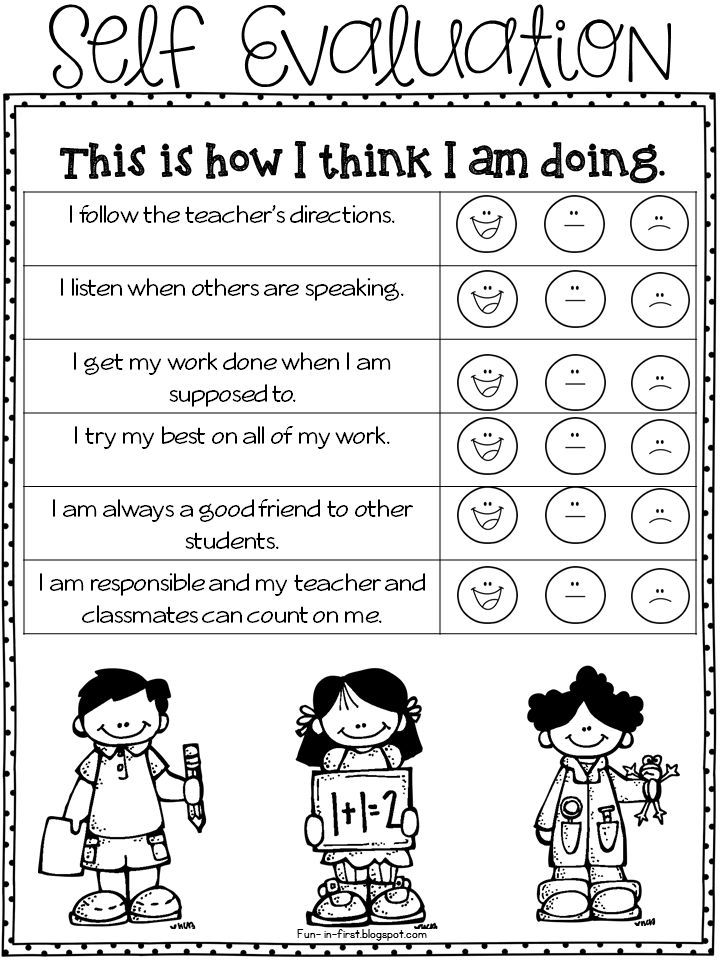 Search for placements and find out more about work experience and internships.
Related case studies
Typical employers
Freelancing and short-term contracts are the norm and many dance graduates develop 'portfolio careers'. Moving between different fields, networking, attending auditions, collaborating with other artists and putting on your own shows are all parts of a dancer's lifestyle.
Dance is about how you present yourself and it's important to showcase your work and skills whenever you can and network at every opportunity.
Typical employers include:
performing dance companies, such as the English National Ballet, Northern Ballet, The Royal Ballet and Rambert
clubs, cabarets and cruise ships, either in the UK or abroad
musical theatre, in the West End or on tour
backing dancers in music videos, performances and on TV programmes
community dance organisations, such as Sadler's Wells, partly funded by public money from the Arts Councils of England, Wales and Northern Ireland and Creative Scotland
teaching organisations, such as Trinity Laban Conservatoire of Music and Dance, Stagecoach Performing Arts and the Royal Academy of Dance.
Find information on employers in creative arts and design, charity and voluntary work, leisure, sport and tourism and other job sectors.
Skills for your CV
Studying dance provides you with specialist knowledge in different dance forms, dance history, choreography, community dance, arts administration, and the commercial and business side of dance and the performing arts.
A dance degree also develops transferable skills that are valued by all kinds of employers. These include:
presentation and communication skills - to promote and showcase your talent
ability to work independently
teamwork and creative collaboration - important when working on performance pieces with other dancers and choreographers
focus
original thinking
time-management and organisational skills
self-awareness and awareness of others
self-discipline
creativity and flexibility
analytical, critical and research skills
writing and marketing
the ability to take on board feedback and learn from it
pursuit of excellence
resilience.
Advertisement
Further study
Further study options for dance graduates include postgraduate study in specialist fields, such as choreographic practice, arts administration, digital arts and community dance.
It's also possible to study a general postgraduate degree in dance to deepen your knowledge and interest in your particular performance subject.
Another option is to go on to further study in dance science, strength and conditioning, physiotherapy, osteopathy or vocational fitness/healthcare qualifications such as personal training.
You can also undertake further training, such as a PGCE specialising in dance, in order to teach dance in secondary schools.
For more information on further study and to find a course that interests you, see Masters degrees and search postgraduate courses in dance.
What do dance graduates do?
18% of dance graduates are in artistic, literary and media occupations.
| Destination | Percentage |
| --- | --- |
| Employed | 70. 1 |
| Further study | 7.2 |
| Working and studying | 12.3 |
| Unemployed | 5.1 |
| Other | 5.3 |
Graduate destinations for dance
| Type of work | Percentage |
| --- | --- |
| Retail, catering and customer service | 26.3 |
| Arts, design and media | 22.1 |
| Education | 14.9 |
| Childcare, health and education | 11.3 |
| Other | 25.4 |
Types of work entered in the UK
Find out what other dance graduates are doing 15months after finishing their degrees in What do graduates do?
Graduate destinations data from the Higher Education Statistics Agency.
Written by AGCAS editors
August 2022
© Copyright AGCAS & Graduate Prospects Ltd · Disclaimer
How would you rate this page?
On a scale where 1 is dislike and 5 is like
Something went wrong.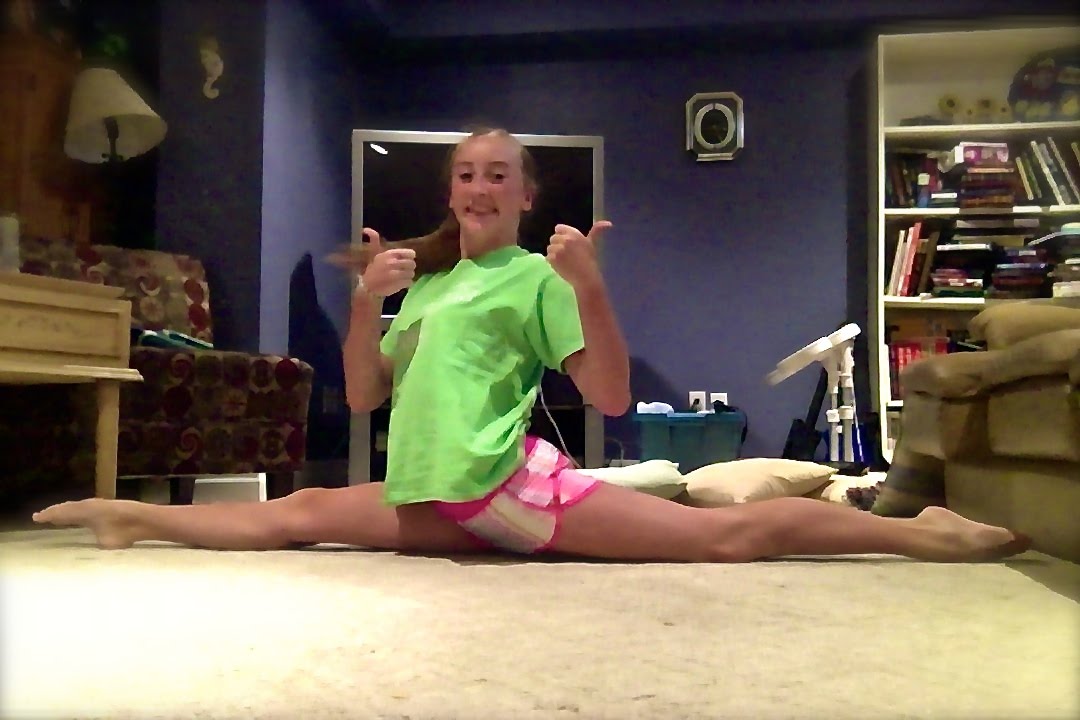 Please try again.
Dislike1

unhappy-very

2

unhappy

3

neutral

4
Like5

happy-very
Do not fill this in
success feedback
Thank you for rating the page
How To Dance When You're Busy With Work
It might feel impossible to dance when you're busy with work, especially if you're on a full-time schedule. 40 hours a week is a lot of time!
And maybe your commute sucks. Or your job is super mentally / physically demanding and you're just constantly exhausted. But you CAN make it happen.
Here are 5 ways to keep dancing, even when you're busy with work!
1. Remind yourself that you DO have time to dance
"I don't have time for it" really just means "it's not a priority."
‍No matter how busy you are, everyone has a spare 30 minutes - an hour a day.
And if you seriously, honestly, literally do not, you can make that time by sacrificing something else.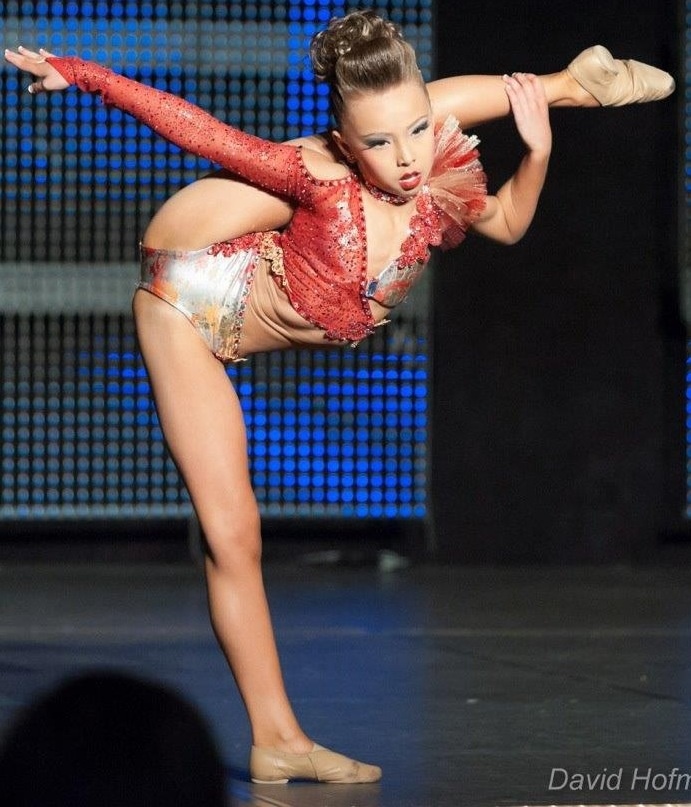 For example, if you work 9-5 and go to bed around 10, that means you have 5 free hours. Ok yeah, you gotta eat dinner, walk the dogs, and get your oil changed.
But that still leaves you with some time for yourself. And what are you doing with it? Binge-watching Game Of Thrones? Mindlessly scrolling through Instagram?
See, you do have time. Use it to dance, instead!
‍Watch this video on How To Balance School And Dance to get more tips on time management!
2. Let go of past standards
There's no getting around it: when you're busy with work, you probably won't dance in the same capacity as you did before.
Maybe you quit your team, and you won't be loitering in a parking lot with your teammates until 3 am on a weeknight.
Maybe you can only visit a freestyle session that you used to spend hours at. It's a hard transition for any. But that's reality.
Your lifestyle will constantly change, not just with dance, but with every new chapter of your life.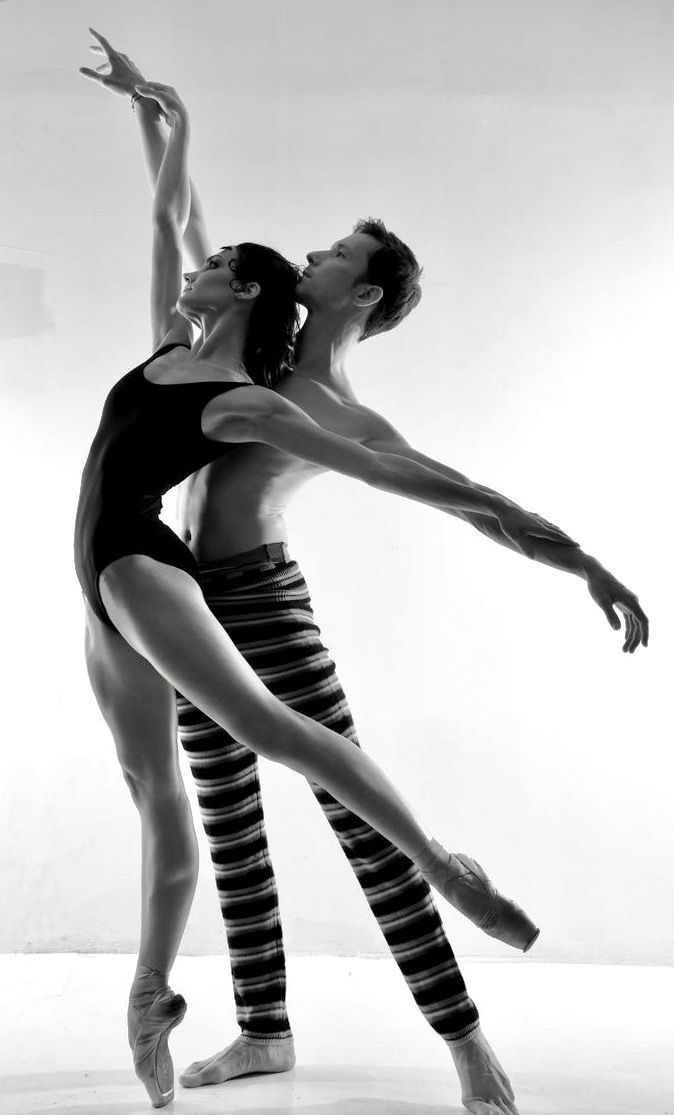 So when the FOMO hits, know that it'll pass as you get more engaged in whatever's in your present chapter. You don't have to dance how you used to.
You're dancing how you can now, and that's fine!
‍You're not alone in these feels. Just read How To Survive Being An Alumnus Of A Dance Team!
3. Make dance a passion project
As you grow older, you start to realize how scarce and valuable your time is.
While you may have no problem doing things for the sake of enjoying it, some don't want to invest their time in something that doesn't have a clear reward.
If you're someone that needs an end goal, start a project for yourself.
This can be anything: creating a piece of choreography, training and battling, making a dance video...
Setting a goal will put you in power of what 'dance' means to you. It will also motivate you to dance when you're busy, tired, or discouraged.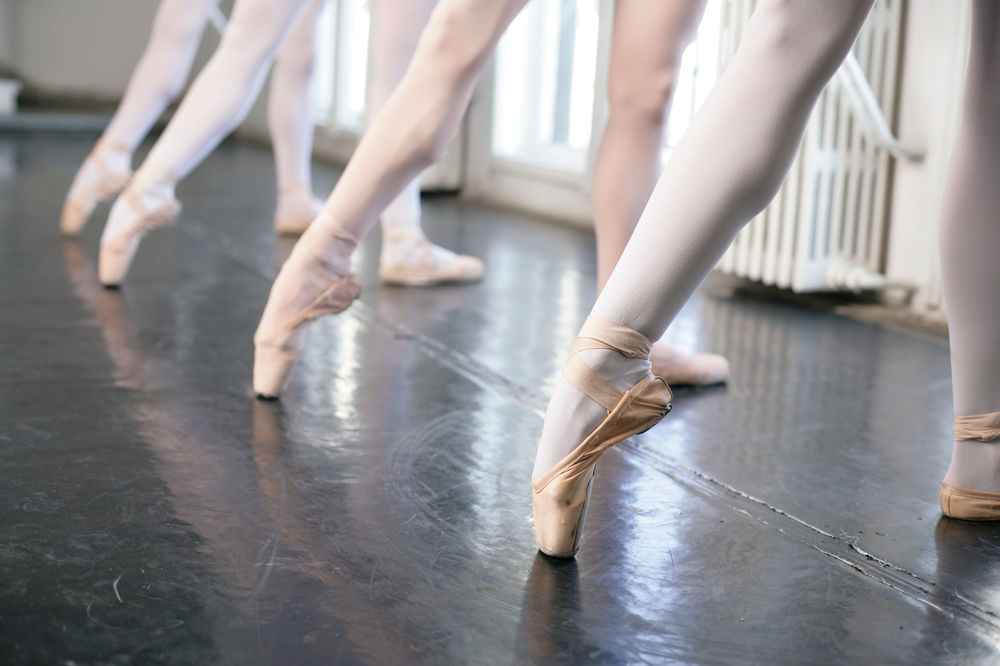 ‍Make any dream a reality using this guide on How To Set And Achieve Your Dance Goals!
4. Find or create your own community
Even if you're not as actively involved in the dance community, you can find or create one more appropriate to your lifestyle.
For example, after you retire from a team, you can form a new community with the group of alumni who get together to support the team during hell weeks and competitions.
Or you can bond with the regulars at your studio's Tuesday night classes. Or you can join online communities.
Whatever your new dance fam looks like, they'll make dancing (even when you're busy with work,) a lot more fulfilling and fun!
‍If you ever feel out of place, read: Why You Will Always Be A Dancer, Even After You "Stop" Dancing"
5. Try the daily classes on STEEZY Studio's mobile app
STEEZY Studio lets you dance when you're busy and on the go.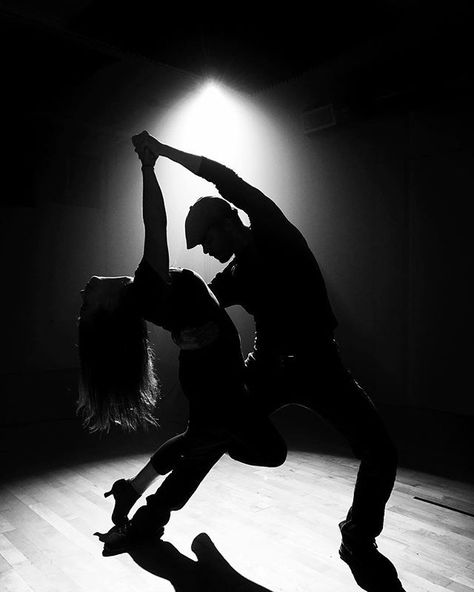 Our new Daily Classes are all just 10 minutes long.
You can learn a short piece of choreography, practice specific skills / techniques, and more!
And the STEEZY Studio mobile app lets you take class whenever, wherever you are.
You can even download the classes to take in offline mode for when you don't have internet. It's available for both iPhones and Androids.
This means that you can drill the Pas De Bourree or learn 4 8-counts while waiting in line for your Starbucks!
We hope these tips help make it easier for you to dance when you're busy with work! Leave a comment with some things you do to keep dancing with your busy schedule.
How to choose clothes for dancing
You signed up for dance lessons and now you do not know what clothes to choose - too much of everything? Keep in mind that the clothes you wear to class will depend on which dance style you choose.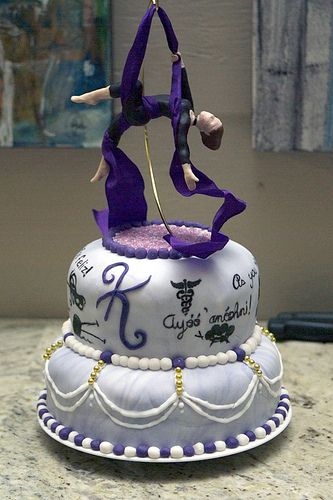 We'll help you figure it out.
Ballet is a discipline characterized by rigor, clarity of position, but also elegance. The clothing you choose should reflect these characteristics. Some dance schools may require you to wear a specific color. If there are no such conditions, then pastel colors or black are the norm.
But it's not just the color that matters. Your ballet outfit should fit your body well so that your teacher can see your movements and help you correct mistakes. This will allow you to perfect each of your positions without getting distracted.
The basic ballet costume includes: a leotard (plain or with a skirt) and tights (preferably made of microfiber so that they last longer). Depending on your level, you may also need shoes, ballet flats or pointe shoes. For the latter, you can choose between more durable leather or satin. And finally, in winter, in order not to freeze during rehearsals, get yourself a bolero and leggings that will keep your muscles warm.
Buy a special hair kit for a practical and elegant ballerina-like bun. She will accentuate your outfit and create an elegant image of a prima ballerina!
Modern dance is influenced by a variety of influences and is a mixture of different dances, from jazz to ballet, as well as urban and even traditional dance. So there are no special rules here. However, you should choose clothes that you will feel comfortable in and that will not interfere with your various movements in the dance. For example, loose-fitting, loose-fitting clothing will give you complete freedom of movement.
The basic set of clothes for modern dance includes a bottom (pants, leggings or shorts), usually in a tight-fitting cut and black. What to wear on top, choose for yourself: what style and style suit you and allow you to move smoothly.
As for shoes, it is very important to feel the floor while dancing, but without pain. Therefore, we recommend you soft comfortable shoes for dancing.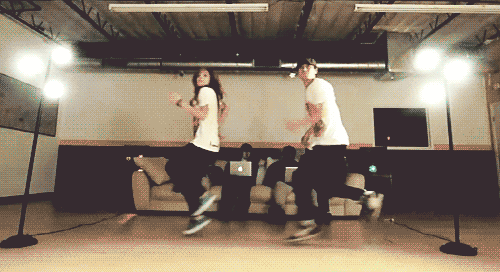 If you have weak knees, we recommend training with dance knee pads to prevent injury.
Street Dance (Street Dance) - street, or city, dance includes wide sharp movements, a series of long, quick steps and tricks on the floor. The concept of style is very important if you want to truly fit into this world. If you are part of a dance troupe or team, a dress code may be recommended. Finally, as with other types of dance, your clothes should be comfortable and flowing.
The main rule is to let your imagination run wild and come up with your own image! The most practical, in our opinion, would be this option: put on baggy trousers, wide leg pants or harem trousers. Loose clothing will allow you to perform all the moves and acrobatics, associating them with the hip-hop style.
There are no rules for the top of the image. Choose what makes you feel at ease. From shoes, as a rule, comfortable and stylish sneakers are suitable.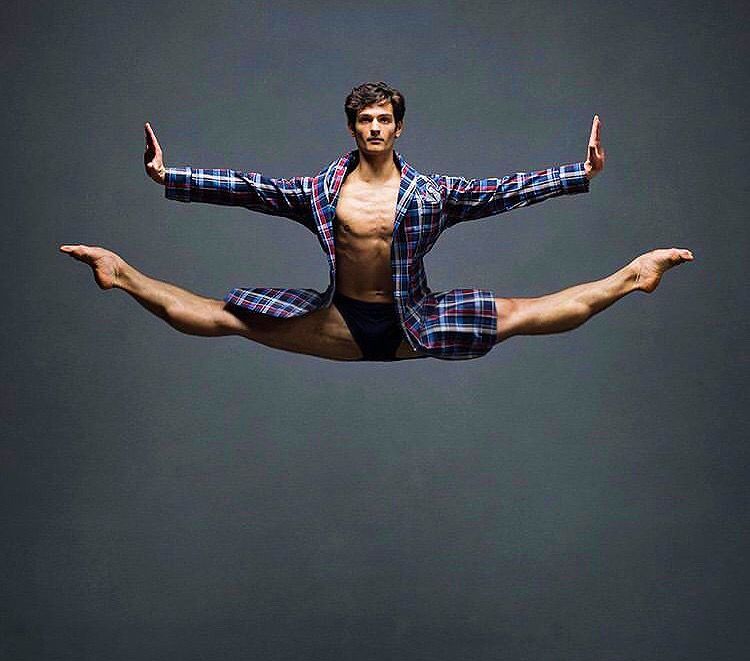 And most importantly, no matter what type of clothing you choose, it is important for street dancing that you have your knees covered - this will save you from injury.
Your outfit is also a means of expressing yourself and reflecting your dance style, so feel free to go crazy and try different variations!
Remember, the perfect dance outfit is one that makes you feel better as you move to the beat of the music. In no case should your clothes interfere with you. Bring personality and your own style!
5 tips to help you make progress in dancing
Is it possible to quickly improve your dancing skills with a few simple and effective steps? Yes! Read our tips to improve your dance technique.
Whether you're a beginner or an experienced dancer, whether you're into ballet, modern jazz, hip hop, or any other style, these 5 tips will help you reach your peak.
Would you like to change your dance costume while keeping the same clothes? This can be done with a single accessory or piece of clothing - a favorite item that can be worn in many ways.
Depending on your style of dancing or how you feel at the moment, you can wear this piece however you want right now to give yourself a whole new look.
Your dancewear is part of your expression, so get creative by choosing an outfit that reflects your personality. Mix styles and develop your creativity.
What dancer has not had difficulty maintaining balance during the batman retreat or when performing a pirouette without a somersault?
To keep a good balance, remember this: when you move into a half-pointe position, automatically think about getting taller, as if someone is pulling you up. Press down on the ground with the foot that touches the floor to keep a firm footing. Also pay attention to the muscles of the core: tighten the stomach, imagining that the navel should touch the spine, and tighten the gluteal muscles.
Dancing is not always easy to gracefully express yourself and see your body moving smoothly and elegantly.
However, viewers often pay attention to the upper half of the dancer's body. To become more graceful, try to move in a relaxed way and keep a natural expression on your face. No one should notice the slightest sign of effort in your eyes!
Free your head and let it move, don't tense up. Do not spread or close your fingers as if you are holding something. A good dancer should have "light" hands. Your fingers should be controlled but relaxed (imagine water dripping from your fingertips and focus on the sensation).
Watch how you hold your hand: from the shoulder blades to the very nails. Keep your elbow from "falling" by taking care to support your wrist. Good support and resistance will help you shape curves that are smooth and elegant!
Flexibility is not required in dance, but it remains a highly sought-after characteristic for many dancers nonetheless. If it is not an innate trait, it can be developed gradually, with patience and care, given the capabilities of your body.
To make your body more flexible, we recommend a special exercise - splits . It is recommended to perform it only under the supervision of trainer ! Find a trainer at All Do Sport to train efficiently and safely.
First, warm up for 10 minutes, alternating several basic exercises. Sit on the floor with your legs together in a butterfly position and do a few rolls on your back. Then warm up your legs with a few exercises, do a series of jumps and a few deep lunges, and move on to the next:
Execution: lie on your back and put your feet on the wall. Use your hands to move as close to the wall as possible. Touch the wall with your buttocks. Straighten your legs up and stretch your toes, keeping your feet and knees together. Legs and buttocks should rest on the wall. Start slowly spreading your legs apart. Lower them down to the most extreme position. Fix this position and try to relax, allowing gravity to push your legs towards the floor. Lightly press your hands on your feet. Gradually open your legs wider and wider, stretching your muscles.
Breathing: inhale deeply and exhale slowly throughout the exercise to relax and oxygenate your muscles. This will gradually help your body become more flexible.
Safety tips: make sure you keep your buttocks firmly against the wall and your back against the floor throughout the exercise. Pull in your stomach and lower your legs as low as possible, but not with force!
Do this exercise once every 15 minutes.
If you are already flexible enough, put on ankle weights such as Gym Weight Domyos. They will increase muscle tension and add extra inches to your stretch!
Before the performance, it is important to take time for yourself and relax. Every dancer has their own set of tips for overcoming fear on stage. Do you want to know the proven way? Learn to relax through conscious and deep belly breathing.