How to do the uptown funk dance
Dance crew does adorably contagious line dance to "Uptown Funk"
When in doubt, dance it out.
People all over the globe are suffering through the pandemic, and there's an ongoing question about what the best way would be to spend time at home productively? One answer is to dance. Dancing can be a way to stay fit for people of all ages, shapes, and sizes!
Source:
YouTube Screenshot
It can help improve your muscle tone, strength, and endurance, strengthen bones, reduce the risk of osteoporosis, and improve mental functioning.
Lastly, it is a great way to meet new friends—just always remember to maintain physical distancing at all times and wear a face mask!
Dance has existed all the way back into human history.
Humans used dance as a medium to convey themselves, their emotions, their beliefs and their religion.
Even the animal kingdom dances to woo their mates! It can be done solo, in pairs or as a group. It has evolved through time yet its purpose lingers: to express.
As some other sayings go, age is just a number and life starts at 30… so get up and shake that booty.
Source:
YouTube Screenshot
You are never too old to try something new or rekindle an old hobby.
That is why Keema's Kickin' Crew, stylized as K2C, encourages people of all ages through their YouTube videos to dance their stress away.
Source:
YouTube Screenshot
With the group's motto "The more you move, the more you improve," they have been uploading dance covers of old and new songs since 2013.
Their program has a goal of helping their audience lose weight, improve their endurance and refresh the brain and memory—all while having fun learning the most popular line dances.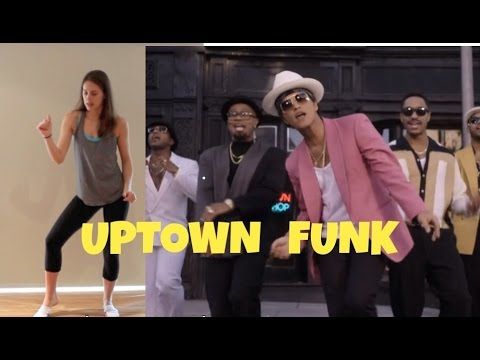 The steps are as easy as one, two, three—and even people with two left feet can join and groove.
Source:
YouTube Screenshot
K2C usually do a line dance.
It is a choreographed dance with a repeated sequence of steps in which a group of people dance in one or more lines or rows, all facing either each other or in the same direction, and executing the steps at the same time. Unlike circle dancing, line dancers are not in physical contact with each other (thus respecting the practice of social distancing).
Come on, dance, jump on it!
Source:
YouTube Screenshot
In a dance cover choreographed by Keema and Nana J, they chose the 2015 hit song, "Uptown Funk."
"Uptown Funk" is a song by British record producer Mark Ronson from his fourth studio album, Uptown Special, released in 2015, featuring American singer and songwriter Bruno Mars.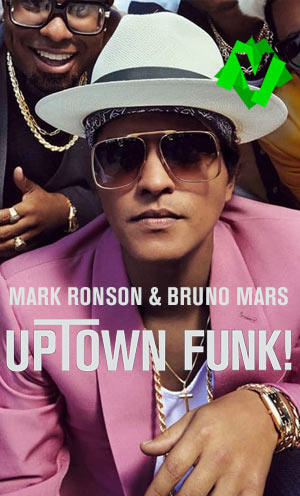 The song is a fusion of funk-pop, soul, boogie, disco-pop and the Minneapolis sound.
Source:
YouTube Screenshot
It has a spirit akin to the 1980s-era funk music—think of "Let's Groove" by Earth, Wind and Fire.
Its lyrics address fashion and self-love, performed in a sing-rapping style filled with metaphors, arrogance, charisma and lots of fun. It channels the days when bragging wasn't humble and disco wasn't retro.
A jolly, energetic, feel-good song that blasted on radios worldwide, making it an inescapable, a bona fide modern-day mega-hit.
Source:
YouTube Screenshot
And these dancers had a great time with it!

Source:
YouTube Screenshot
Feel free to visit their Facebook page and YouTube channel if they piqued your curiosity.
You can join them online five times a week, as they specialize in teaching the basic steps, along with beginner and intermediate line dances.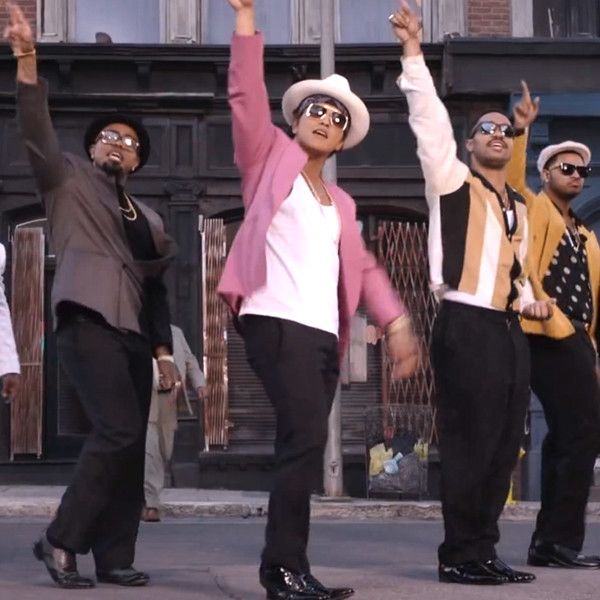 "We bring people together in community through the joy of line dancing. Come learn new dances and old favorites."
Check out their full performance in the link below:
Please SHARE this with your friends and family.
Youtube/Keema's Kickin' Crew – K2C
To learn more read our Editorial Standards.
Johndel Callora is a contributor at SBLY Media.
CopperKnob - Uptown Funk - Rob Fowler (ES)
Intro on vocals--

Section 1: SKATE, SKATE, ½ TURN RIGHT, TOUCH LEFT TO LEFT SIDE,SYNCOPATED WEAVE, HITCH
1,2Skate right, skate left
3,4Make 1/4 turn right step fwd right, make ¼ turn right touch left to left side
5,6Cross left over right, step right to right side
7&8Step left behind right, step right to right side, hitch left next to right
Section 2: FULL ROLLING TURN LEFT WITH HOLD, SIDE, TOUCH BEHIND, KICK AND CROSS
1,2Make ¼ turn left fwd left, make ½ turn left step back right
3,4&Make ¼ turn left stepping left to left side, hold, step right next to left
5,6Step left to left side, touch right behind left
7&8Kick right diagonally right, step right next to left, cross left over right
Section 3: SLIDE RIGHT, LEFT SAILOR ¼ TURN, ¾ WALK AROUND
1,2long side step right, slide left to right(no weight on left)
3&4Left sailor step with2/4 turn left LRL
5-8Walk right, left, right, left completing ¾ turn left (facing 6.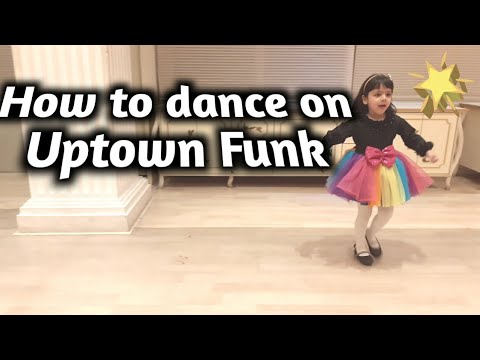 00)
Section 4: SWITCH STEPS WITH ½ PIVOT TURN
1&2&Touch right to right side, step right next to left, touch left to left side, step left next to right
3&4&Touch right heel fwd, step right next to left, touch left heel fwd, step left next to right
5&6&Touch right behind left, step back right, touch left heel fwd, step left next to right
7,8Step fwd right, make ½ pivot turn left
Section 5: SYNCOPATED ROCKS STEPS & HIPS BUMPS, ROCK STEP SHUFFLE ½ TURN
1,2&Rock fwd right, recover back on left, step right next to left
3&4Touch left heel fwd, bump left hip fwd, bump left hip back
&5,6Step left next to right, rock fwd right, recover back on left
7&8Make ½ turn right shuffling on right
Section 6: SYNCOPATED ROCKS STEPS & HIPS BUMPS, ROCK STEP SHUFFLE ¾ TURN
1,2&Rock fwd left, recover back on right, step left next to right
3&4Touch right heel fwd, bump right hip fwd, bump right hip back
&5,6Step right next to left, rock fwd left, recover back on right
7&8Make ¾ turn left shuffling on left
RESTART DANCE FROM SECTION 5

Section 7: STEP FWD RIGHT TWIST, JUMP BACK RIGHT LEFT,CLAP BUMP HIPS LEFT & RIGHT
1&2Step fwd right, twist right heel to right, twist right heel to left
&3,4Jump back right to right side, left to left side, Clap
5,6Bump hips to left twice
7,8Bump hips to right twice
Section 8: & STEP ½ TURN, STEP, TWIST ¼ TURN ,TWIST ¼ TURN, COASTER STEP, WALK, WALK
&1,2Step back left, step fwd right, Make ½ pivot turn left
&3,4Step fwd right, twist left heel to right ¼ turn, on ball of right twist right heel right ¼ turn( ½ turn left)
5&6Left Coaster step back
7,8Walk fwd right, Walk fwd Left
END OF DANCE - START OVER

RESTART -- AFTER SECTION 6 ON WALL 3 RESTART DANCE FROM SECTION 5
Is it possible to learn how to dance jazz-funk on your own?
Jazz funk refers to dances that belong to clubs and are particularly incendiary.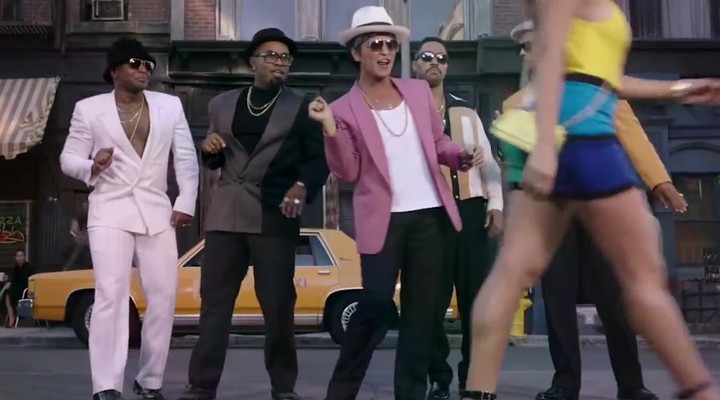 On the dance floor, jazz-funk gives the dancer the opportunity to express all their emotions, energy and give all their best. This dance style is suitable for all dance lovers: stylish guys and graceful girls.
This dance style was created using elements of jazz, hip-hop, waking, locking, etc. It is a diverse style, in which impulsive dance movements are smoothly replaced by plastic ones, and swift ones are slowed down.
Lack of practical experience makes learning any dance difficult. Jazz-funk, as an ambitious style, is no exception, and therefore there are certain difficulties. The best way to learn jazz-funk technique is to get the help of a professional, who is not a problem to find, given his popularity among dance lovers. A good choreographer, with his professional advice, will greatly facilitate the development of dance technique, speed it up and make the learning process more enjoyable for the student.
The process of learning jazz-funk depends on lack of time or other reasons that prevent attendance.
There is no need to get upset because of such a combination of circumstances. If there is a great desire to learn how to dance jazz-funk, then it is quite possible to do it yourself.
If you don't have dance practice behind you, then you have the opportunity to learn how to dance jazz funk in Lviv, many different dance studios spread this style, the dance school in Lviv One Life also conducts jazz funk lessons, and if you hurry, then You can also join the beginner group.
Nowadays, the Internet offers a lot of videos to users. Video lessons can be purchased on DVD. Those who wish should only know that proven materials should be chosen so that money is not thrown away in vain.
To master this style, a dancer needs to be in good physical shape and appropriate choreographic training. The lack of such skills makes the desire to learn how to dance jazz-funk on your own more difficult.
First of all, it will take much longer to master the dance style. Two or three lessons, or a superficial study of video materials, is not enough to reach the level of a professional dancer.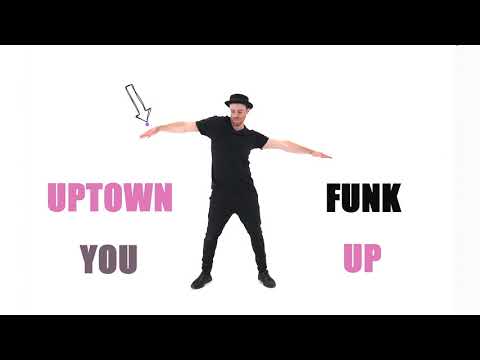 Next is another difficulty, which is that a beginner dancer is more difficult to grasp the style. In addition to the movements used, he is required to maintain proper posture, the exact location of the limbs, as well as sparks in the eyes.
The difficulty that arises when you want to learn to dance jazz-funk on your own is an individual look at dances. Any dancer has certain mistakes that are noticed only by an outsider's eye.
A positive aspect of learning jazz-funk technique with a personal teacher is the shortcomings noticed in time and expert advice on how to correct them. When dance styles are studied with the help of video lessons, there will be no help in correcting shortcomings and errors.
Learning how to dance jazz-funk on your own using video material acquired can be easier for a person who has a fire of passionate desire burning inside. In this situation, any activity will bring sincere pleasure, tangible benefits, and the student will feel much more confident, having a great mood, and also an excellent shape.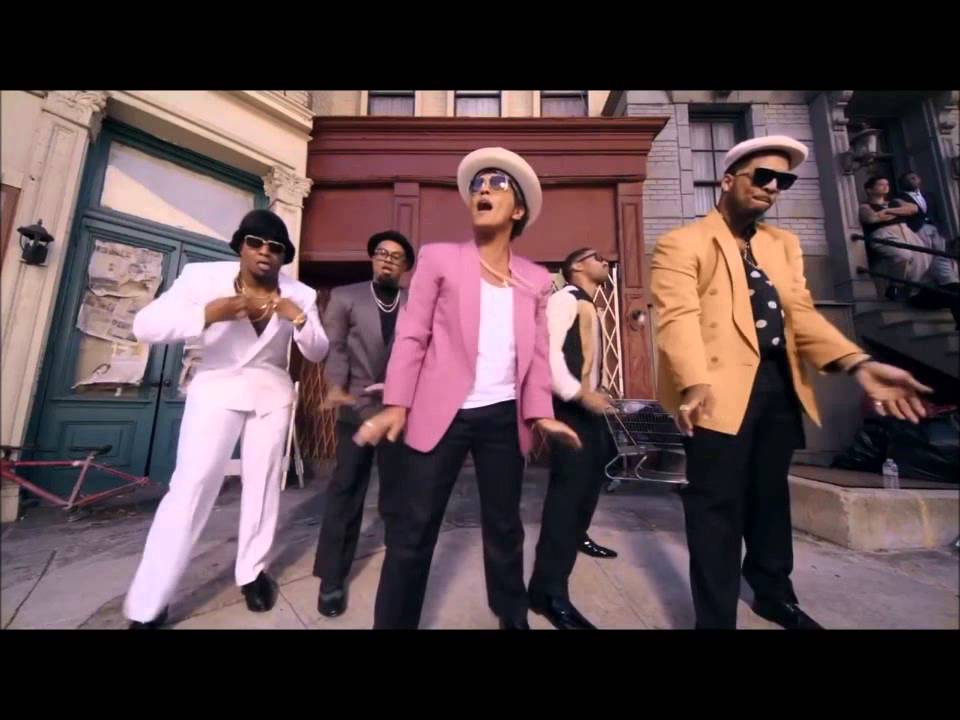 If you have read to the end and you liked it, put like❤ and subscribe to our social networks, there will be many more interesting things to come!!!
Jazz-funk dance (Todes school)
Jazz-funk dance style
Jazz-funk dance is a unique fusion of beautiful elements from other dance styles, which, at first glance, may not fit together. This is exactly what makes him so free, independent and popular. It has a large number of wave-like movements. Jazz-funk dance has no restrictions and rules, this makes it possible to express what is needed in it. This is a dance of contrasts, where sharp, daring movements are suddenly replaced by gentle and smooth ones, absorbing the interest of the public.
The history of jazz funk
It originated in America at the beginning of the 21st century and in this short period of time has become a fundamental dance in the world of show business. Its founders are 3 choreographers - Bobby Newberry, Brian Friedman and Kevin Meyer, who showed the whole world how attractive and harmonious hip-hop movements can look if you add a soft manner of performance, plasticity and dynamism to them.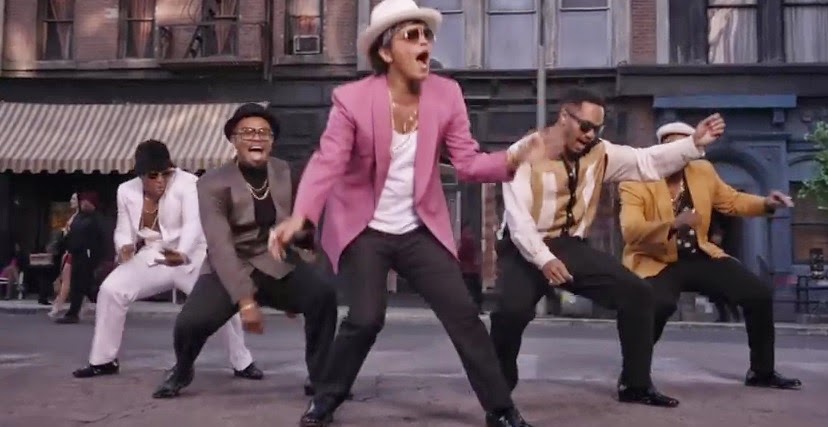 The main features of the jazz-funk style
This is the creativity and showiness shown in the performance. Despite the fact that Jazz-Funk dance has embodied the techniques of various dance styles of the current version, this style has its own face. Distinct sharp movements smoothly turn into soft and measured ones. Each choreographer puts his inimitable personality, character and emotions into this style.
Many American pop stars - Beyoncé, Britney Spears, and others - danced in the jazz-funk style. In the outrageous appearances of Lady Gaga on stage with a team of dancers, elements of jazz-funk can be easily recognized.
Jazz-funk: why such popularity?
The popularity of jazz funk is due to the fact that he borrowed the best manners from each dance style. The ability to compose and express your own emotions on the go makes the dance very energetic, lively, expressive, dynamic, often exciting fantasies. The dancer gets the opportunity to express himself through the body.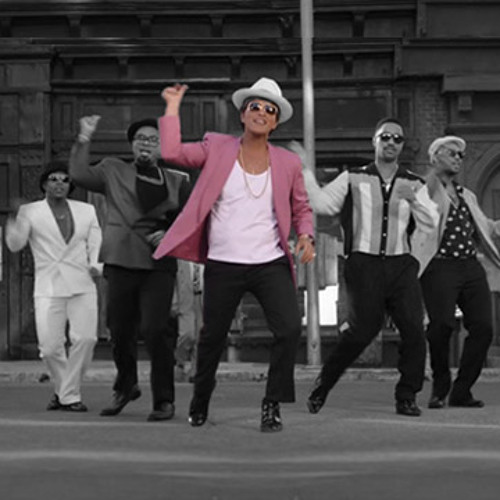 One of the inherent hallmarks of this modern dance is impetuosity. The impulse is created in the upper part of the dancer's torso and passes to other parts of the body. The body makes an active movement to the side or forward. Such unexpected vigor of plasticity invariably attracts the interest of the public. Another characteristic of jazz-funk is movement with a transition from bold broken lines to smooth and gentle ones. Such a manner of movement represents coherence and harmony.
In the Jazz-Funk style, it is quite difficult to make out individual details, this dance style obeys only the rhythm, it lives while the music is playing. Jazz funk is a great means of self-expression outside of limited social and any other conventions.
Music for jazz-funk choreography
When choosing music for the practice of this dance direction, it makes sense to concentrate on the tracks of such popular artists as Lady Gaga, Madonna, Rihanna, Beyonce, Britney Spears, Ariana Grande, Shakira and others.