How to do solja boy dance
How to Do the Soulja Boy Hip-Hop Dance Move
Learn how to do the Soulja Boy from choreographer Randy Connor in this hip-hop dance video from Howcast.
Transcript
My name is Randy R.C. Connor, choreographer to the stars. I've worked with Britney Spears, P. Diddy Combs, Prince, Mary J. Blige, Janet Jackson, Jay-Z. We're gonna just break down some moves, that you can use at the club, at the parties, at home, in your bathroom -- just have fun guys, so let's get started. C'mon! This next dance basically created started a revolution. This is the Soulja Boy Dance. It's a really basic routine. But really simple really cool. There's a few steps we have to learn in this one though, guys. Alright, so we're going to take it from the top and we're going to go right through. Alright? So, we have one and two, three and four, five and six, seven and eight. Okay? Let's take it slow. Five, six, seven, eight. One and two, three and four, five and six, seven to the left. One and two, three and four.
Okay? Alright. Excellent! Alright, but we still have a few more counts to go. Alright? But let's take that much. Do it with me. Five, six, together on eight. One, two, three, four, five, six, seven, eight. One and two. Good. Three and four, five and six. Good. Seven and eight. Nice! Let's take that from the top. I think you pretty much got it. Alright? We still have a few more steps that we gotta learn, but that's the first eight counts. The first couple of eight counts, actually. Alright? So let's try it a bit with music. Here we go. Nice and slow, guys. Ready? Do it with me now. And five, six, five, six, together on eight. One, two, three, four, five, six, seven, bounce. One two, three, four, five, six good and eight. Excellent. I think you got that. We're moving on. Okay. Seven, eight. That was our last count. Now, we have cross and. Okay? Touch and. S, we have one, two, three, four. Okay? Five and six. Okay? So we have one and two and three and four. Okay? Again, five, six, seven, eight.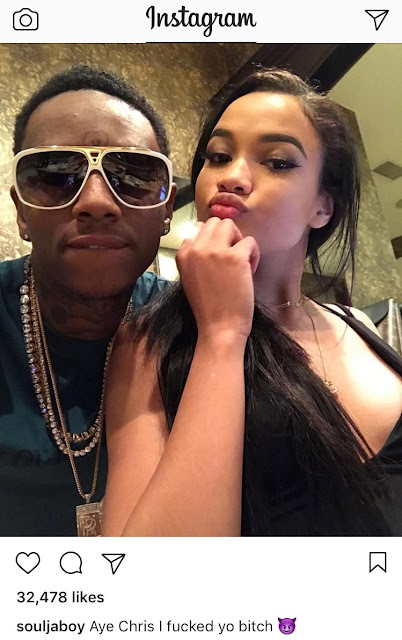 One and two and three and four. Good. So, now we're moving on. So, we have one and yeah. Two and yeah. Three and four. Yeah. Five and six and superman eight. One and two, three and four, five and six, seven and eight. Excellent and that's the Soulja Boy Dance. But we're gonna put it together now. Alright? But, before we do that lets take the last piece we worked on. So, we're going from here. Five, six, together on eight. We have one and two and three and four, five, six, seven and eight. One, two and three, four and five, six and seven, eight and one. Alright, okay. We got that? Now, let's put it all together from the top. Let's take it really slow. Alright? Because you gotta memorize this. Alright? So here we go. Five, six together on eight. One and two, three, four, five, six, seven and eight. One and two, three and four good five, six, seven and eight. One and two and three and four, five and six, seven, eight. One and two, three and four, five and six good seven and eight. There you go.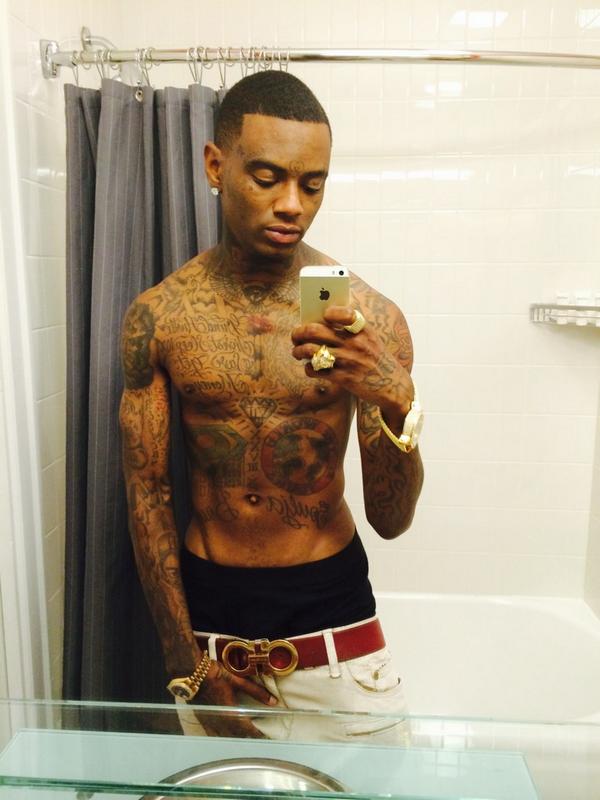 We're gonna try that with the music. The Soulja Boy Dance. Alright? Bounce, bounce. Here we go. Ready? Five, six, five, six, together on eight. One, two, four, six, eight. One and two. Good. Four, six, eight. One and two and three and four. Five, six, and seven, eight. One and two three and four, five and six, seven, eight. Excellent! There you go guys. That was the Soulja Boy Dance. So go out, have fun, and enjoy. Make Soulja Boy proud.
Kane Brown Teaches 7-Year-Old Boy How To Do "Soulja Boy" Dance During New York City Concert
Kane Brown and 7-year-old fan Dancing in New York City; Photo Courtesy of @CountrySwag/Instagram
Boot Kickin' Mayhem January 16, 2022
While Kane Brown does welcome his tour mates Chase Rice and Restless Road to the stage during "Famous Friends" on his Blessed & Free Tour, the country superstar brought another special guest on stage during his performance at New York City's famed Madison Square Garden on Saturday evening (Jan.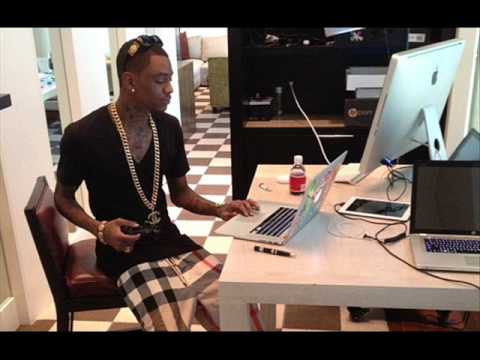 15).
The "One Mississippi" singer brought a 7-year-old boy, who says he is Brown's No. 1 fan, on to the KB-branded stage to teach him how to do the "Soulja Boy" dance. 
"Do what I do…" Brown said as he showed the young fan how to do the dance. "Then you're going to go like this."
While singing "Crank That (Soulja Boy)," a popular dance anthem from 2007, during a part of the show where Brown sings a mashup of songs, the 2021 CMT Artist Of The Year honoree danced and encouraged the young fan to dance, saying "I want to see you dance." Brown request prompted the young fan to share his best dance moves with the capacity crowd at Madison Square Garden.
The young fan's dance moves earned him a roaring applause.
"Y'all give it up for him," Brown said as the song came to a close.
Click below to watch a video of Brown and the 7-year-old fan dance, captured by Country Swag.
View this post on Instagram

A post shared by Country Swag (@countryswag)
Brown's Blessed & Free Tour continues through February 6 with dates in Milwaukee, Wisconsin; Minneapolis, Minnesota; Chicago, Illinois; Portland, Oregon, and more.
The country hitmaker recently released a brand-new song, "Whiskey Sour," a track co-written by Josh Hoge alongside Jaxson Free and Adam Craig. The father of two made his debut as a co-producer on the track alongside Ilya Toshinskiy.
"Whiskey Sour" tells the story of a man drowning out the pain of a difficult breakup. The couple was "two heartbeats away from wedding rings" and what they thought would be forever. Instead, he's left alone drinking "whiskey sour / sitting bar side after hours / thinking how can I get over / if the love was never ours."
In addition to releasing the new tune, Brown also shared a music video for the track, which features Runaway June's Natalie Stovall on fiddle while Brown sings the somber tune.
While Brown didn't have a hand in writing the track, he did share that he loves "getting to sing other people's stories," and his emotion-filled performance in the clip perfectly conveyed the song's message.
With a fiddle-infused melody and relatable lyrics, "Whiskey Sour" showcases Brown's country roots, while displaying an emotional side of Brown that fans have not yet seen.
"Whiskey Sour" follows Brown's current Top 10 hit, "One Mississippi" and he and Chris Young's multi-week No. 1, "Famous Friends."
The track is set to appear on Brown's yet-to-be announced album, which will follow his ACM-nominated EP, Mixtape Vol. 1. Mixtape Vol. 1 has gone on to earn several hit singles including "Cool Again," "Worldwide Beautiful" "Worship You" and his Top 40 radio single, "Be Like That" featuring Khalid and Swae Lee.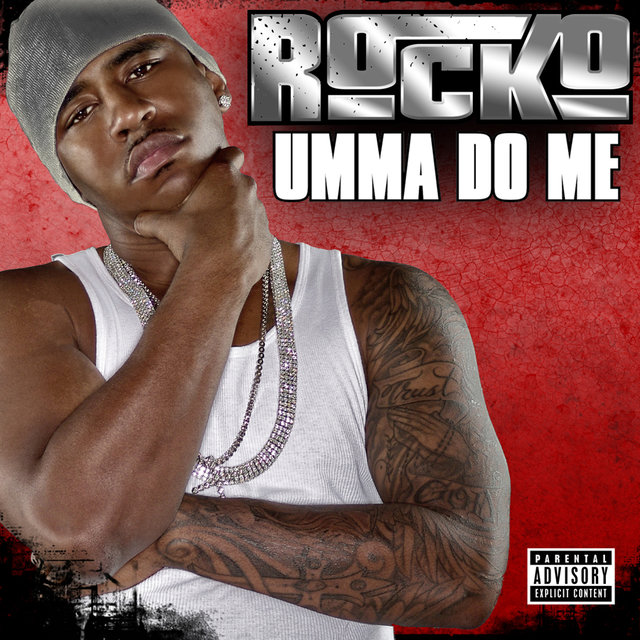 Previously, Brown shared that the new record will include "12-15 songs," all brand-new tracks except for "Worship You."
Kane Brown; Photo Courtesy of YouTube
"I can't give away too much yet on the new music but I def want to keep pushing myself and making music for my fans," Brown told Music Mayhem. "I think it will surprise people, but it's still me."
Recently, Brown joined Kelleigh Bannen for the year-end episode of Today's Country Radio on Apple Music Country, where he revealed that he decided to push back the album's release date because he wanted to play around with different styles and make each song different from one another.
"I will say I pushed it back literally the other day. I think I am going to release songs hopefully once every other month leading up to it," he shared. "None of them sound the same, which is another thing that I've been thinking about."
Sharing is caring!
Tags Kane Brown
About Boot Kickin' Mayhem
Previous BREAKING: Sara Evans Filed For Divorce From Jay Barker Prior To Barker's Arrest For Trying To Run Evans Over
Next WATCH: Jordan Davis Shocks Newlyweds At Their Wedding With Special Performance Of "Buy Dirt"
Check Also
Morgan Myles dazzled with a soulful performance of a massive country hit during Monday evening's …
Soulja Boy On Top of the World
Before you label him as a one-hit artist, Soulja Boy demands an acquittal.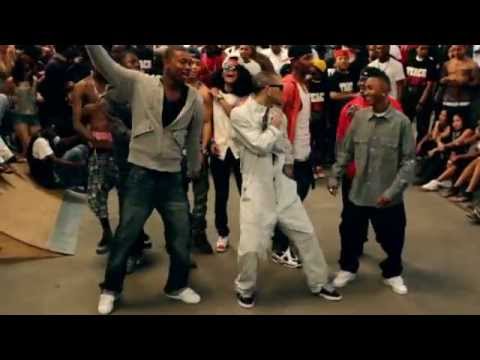 Is this 17-year-old rapper/producer just the lucky one or the marketing genius that today's industry needs?
Before you label him as a one-hit artist, Soulja Boy demands an acquittal. Is this 17-year-old rapper/producer just the lucky one or the marketing genius that today's industry needs?
It's easy these days to discredit any rapper who makes a dance hit and builds his success on it. Therefore, Soulja Boy, who grew up in Atlanta and Alabama, can be an excellent target for your pebbles. Starting out as just another teenager uploading his tracks to SoundClick, by the age of 17 he had turned his Internet promotion skills into a national hit and a label deal. His tracks "I Got Me Some Bapes" and "Crank That (Soulja Boy)" blew up YouTube and brought the author 11 million hits on MySpace, the attention of the venerable Atlanta producer Mr. Collipark, radio airplay, TV airplay and a spot on the Interscope Records artist list. The instructional video for the "Crank That (Soulja Boy)" dance instruction on YouTube was viewed by nearly six million people in two months.
The icing on the cake is the first place of this track in the Billboard 100 chart. Soulja Boy kept it for several weeks, then losing the lead to Kanye West's "Stronger", then regaining the lead. Like it or not, it's a solid A for viral marketing.
What do you think is the biggest misconception about your work?
Being considered a one-hit artist is a one-hit wonder. Probably, these words fly from many languages. But after the release of my album "SouljaBoyTellEm.com" in October, these mouths should be closed. They all look at me and think that since the guy has the number one ringtone in the country, the number one single on the Billboard chart and the number one video on iTunes, he's another one-hit artist. They don't believe that a career can be built on this, but the career has already been made and it promises to be long - a clothing line, SouljaBoyTV, and a second single are on the way. Seeing what I came with, many, many will change their attitude towards the project.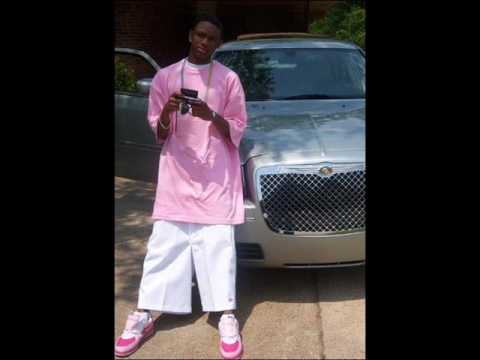 What is your immediate career goal?
Secure a long life in the music industry, show people that it's not just one good track. "Crank That" hit, Soulja Boy dance - all this for those who don't know me. And all my fans, the whole army of ten million, they know Soulja Boy. They are aware of what is happening. The album will be out soon and they will know what to do. There is another part of the listeners who are skeptical about my future. Well, the album will come out and they'll have reason to say, "Yeah, we were wrong."
With everything going on on the internet, how did you manage to grab the audience's attention in the first place?
My MySpace page had 10 million views long before I signed with Interscope and Collipark Records. People don't understand how this is even possible. CD sales are down, everyone is downloading songs for free. So I could take any number one hit - let's say we have 50 Cent "In Da Club" topping the charts - and record "Crunk That" and release it under the name 50 Cent "In Da Club".
And so everyone downloads this track, millions of people around the world, but they find some other cool hit there. And now they are terrorizing MySpace, Google and Yahoo to find the author of this track. And then it turns out that one of them is the producer Mr. Collipark, who is already carrying you a contract.
We know that you were an A student at school...
Well, when you were younger. Lean on the lessons. Now I am constantly on the road, studying at high-school and studying with a tutor.
How can you combine studies with tours and promotional activities?
Incredibly difficult. As soon as it becomes possible, I will sign up for some online lectures. I'm next to my laptop 24 hours, 7 days a week. If I don't give interviews, I don't make videos, I don't pose for a photo shoot, and I don't give a concert, then I'm talking to fans on MySpace, answering their letters, and so on. For a while I combined school and concerts.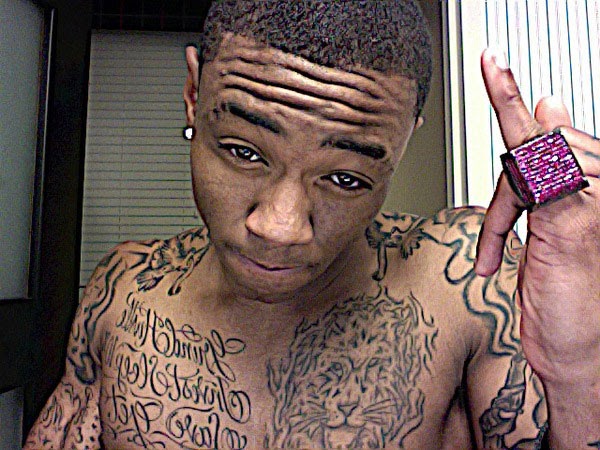 That is, on weekends I go to performances, and from Monday to Friday in the classroom. Soon I was signing autographs right at school, and shouting "Soulja Boy! Soulja Boy!" there was no hiding. All this began to weigh a little...
How many tracks from the new album did you produce yourself?
Approximately 90 percent material. I had complete creative freedom, so I just gave people what they wanted to hear. Dance tracks, R&B tracks, tracks that make you laugh. There is a track "Don't Be Mad Because the Kids Like Me". It is dedicated to the adults who surround me. I've done big shows before, but the older people had no idea who I was, but all their kids knew me. For example, I was in a mall, signed autographs, took pictures, but the adults looked at me: "Who else is this? Never heard of him." It's my favorite song on the album, it's the last one and it has a fantastic beat.
You got on stage for the first time at the age of 15. What do you remember about that evening?
The first show was in Indianapolis, I did I Got Me Some Bathing Apes.
It was crazy cool, rapping from the stage, everyone rushing in. For the first show, it went so well.
Were you nervous?
No because it was a club for teenagers. Well, okay, I was still a little worried. But I went on stage, did my own show and just drowned in the love of the audience.
How is a typical Soulja Boy day?
Today I woke up at 3:30 am and rushed to the airport. We landed at 7am, went to the radio show, then had a photo session, had some snacks, another promo on the radio, three or four phone interviews, two performances in two different places, and a little sleep.
And are you really satisfied with life, with such and such a schedule?
I guess that's what I was aiming for. This is my job and I don't feel miserable. I chose this life myself, so I do all this and enjoy it.
What did you do with the first check you made from hip-hop?
My first check was an advance from Interscope for an upcoming album.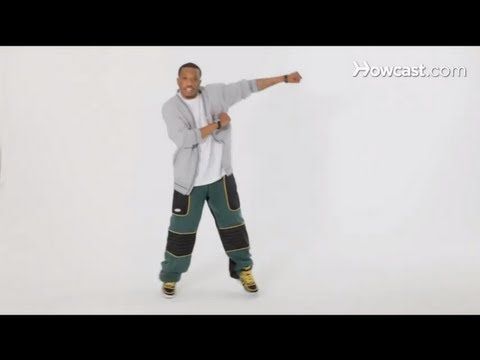 I said to myself: "I like it!" What have I done with the money? Put them in the bank. Now I have a decent figure in my account, and I don't have to worry about my future.
New Soulja Boy track "Soulja Girl"

XXL, adaptation Andrey NIKITIN
Discuss
Men don't dance lyrics
Login / Register
Men don't dance (performer: 06. Pencil, varchun, Re-pac)
 Pencil: Do not dance - it does not decorate. And the point is not even in the right and not in the left ball Between the legs, leave it to your lady. Men don't dance, they just shake their heads To the rhythm, I'm not a harsh Chelyabinsk guy, But everyone has a couple of unwritten rules Like the bosses - they will not apologize for being late, Like girls - don't dress up on a first date. But not that, motherfucker, you're not a ballet star. There is simply no reason to portray Tsiskaridze. After all, he's pissed off. Another thing is Kolya Valuev, He would explain that ballet sucks and boxing rules. Forgive me lambada lovers, But I'm only a fan of women's rear movements. In my opinion, it is necessary to put rappers against the walls And who dances, immediately quickly execute "Macarena" Yes, cruel Usher and Timberlake I amnesty also lovers of break'a, They don't wear dresses, plus they get paid to do so. My bastards are with me, we continue the party. Chorus (2 times): Mic check, one-two, one-two, This song is for those who know the street like the back of their hand. Mic check, one-two, one-two, This song is for the one who rocks but doesn't dance. varchun: If you think you're a real street type? You have to know how to behave on the dance floor. If you're a street type you need to remember - Move goods on the street, but do not move backwards! Your team is nearby, watch every step. Prove that you are a kid, and not some shnyag. Like Black George, George Michael or Michael Jackson Moonwalking leads to unhealthy cravings for children. Follow this, don't be like Dima Bilan. Better go to the bar, order yourself a glass At least beer, better stronger and more expensive. If you have money - order your friends too. If you lived in Los Angeles, would you Dance b-walk, c-walk, in short gangsta-walk. And here, my friend, you don't have much choice - Just stand against the wall shaking your head! Let Soulja Boy and Mr. Kolya Pak dance And in the evening you come with friends to the park. I will teach you to dance, remember Brother, Let's learn the dance of a real tree climber! Chorus (2x) Repack: I've always had fun watching dancers In patent leather shoes with raised toes When they, embarrassed, roll up to the lady, That then they are sewn off with a disdainful look. Those not discouraged, trample in search of a new one, Burning a jacket with a bull to someone and stepping on his foot Go to the table to drink wine There, preparing mentally for the second approach, but ... Hip-hop is a slightly different topic, a forest of hands, More intelligent than a forest of unspontaneous. Track for street and underground, Heads whose parabolas are ready to swing horizontally to the dance floor.