How to do a striptease dance
How to Perform a Striptease
Drive the man in your life wild with a striptease he'll never forget.
Instructions
Step 1: Choose an outfit Choose an outfit. It can be anything from a conservative business suit to a sexy French maid costume -- the important thing is that each article can be removed with a minimum of fuss.
TIP: Make sure that no item is tight enough to create bulges or leave marks on your skin.
Step 2: Snag stilettos Pick shoes that will make the most of your legs, meaning something with a high, skinny heel -- the higher and skinnier the better.
Step 3: Put on stockings Put on some silky stockings with garters. Go with classic fishnets, or get a pair with a racy seam up the back.
Step 4: Set the music Get your music ready so you don't run out of tunes in the middle of your performance. Make a sultry mix or playlist, so you know what's coming up.
Step 5: Set the mood Use a light dimmer and/or candles to create flattering lighting, and put a straight-backed chair in the middle of the room.
TIP: If necessary, take a swig of something before you begin to calm your nerves and lower your inhibitions, but don't get drunk -- no one likes a sloppy striptease.
Step 6: Walk the walk Begin your striptease by striding into the room like a professional catwalker, one foot directly in front of the other, shoulders back, head raised high.
Step 7: Begin to strip Turn your back on your man and slide your jacket or top off your shoulders. Turn back around and toss it aside.
TIP: Maintain eye contact throughout your act.
Step 8: Tease Put your hands behind your head and gyrate a bit before moving on to the skirt. Turn your back to him, grab the sides of your skirt, lean slightly forward, and slowly tug your skirt down as you wiggle your hips. When the skirt reaches the floor, kick it aside.
Step 9: Lose the garters Move around some more, running your hands along your body, before kicking off a shoe and throwing that leg on top of the chair. Undo the garter and slowly begin to unfold the stocking until it's off. Repeat with the other stocking, then step back into stilettos.
Step 10: Take off the bra Push your bra straps off your shoulder, unhook your bra, slip it off, and fling it at him. Then languidly caress your breasts.
Step 11: Slip off panties Time for the finale! Turn your back on him, slip your hands, palms down, into the sides of your panties, bend forward, and slowly push them down, keeping your legs as straight as you can. When they reach your ankles, step out of them.
Step 12: Prepare Prepare to be ravaged by your very turned-on lover!
FACT: Prostitution is legal in Iceland, but strip shows are against the law.
You Will Need
A sexy
easy-to-remove outfit
Stilettos
Stockings with garters
Sexy music
Flattering lighting
A straight-backed chair
Liquor
Exotic Dancers Offer Sexy Tips On How To Do A Strip Tease
If you're getting ready to surprise your partner for Valentine's Day or just looking to spice things up in the bedroom.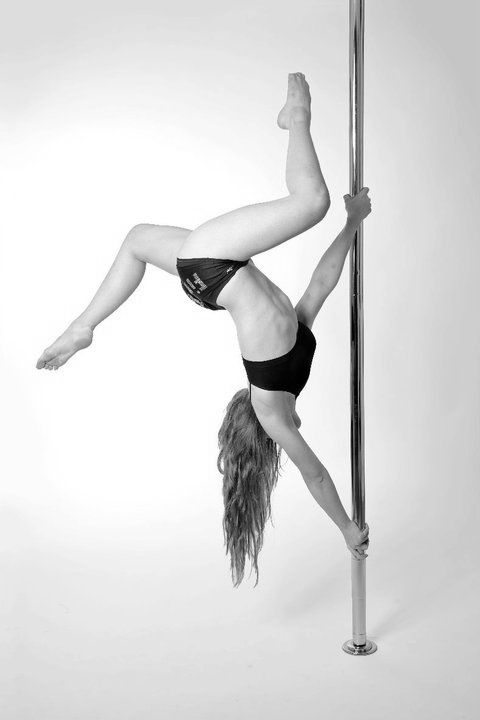 .. or living room... or kitchen, you may be contemplating whether a sexy lap dance or strip tease are in order.
The answer is almost always yes, but where to begin?
If you can barely watch the ladies at your gym during poll dancing class without blushing, let alone figure out how to work it for an actual human being, you'll want to read on because even if you're feeling shy, don't know where to start, what to wear, what tunes to crank or how to move, the ladies of Sapphire Gentleman's Club have it down to a science — and they're imparting their wisdom onto you. 
Here's how to do a strip tease and feel sexy as hell while doing it.
1. Pick out your outfit.
Emma, who has been dancing for eight years, is into garter belts and black lingerie. Or, as she calls it, "Femme Fatale style."
"I've heard that more clothes are better, and I've also heard that less clothes are better. It's really about whatever is easier for you to slip in and out of and feel sexy doing it.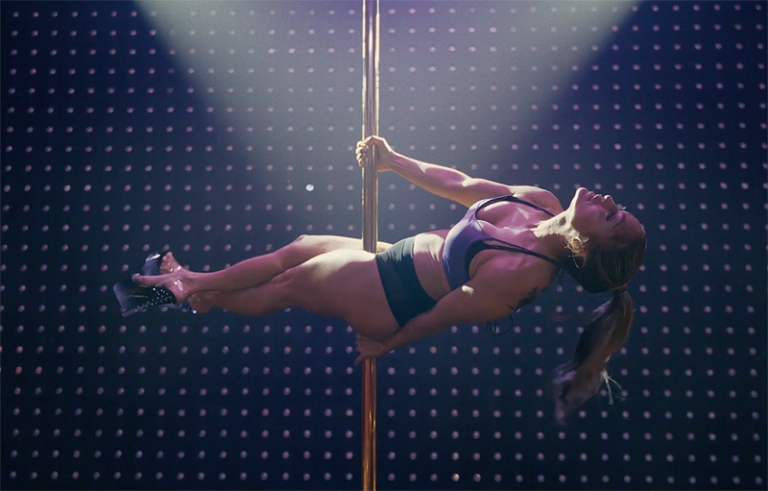 Oh, and you should always end up in a G-string and red lipstick," she says.
Of course, don't forget the heels — comfortable ones. Also, wear layers; this way you have more to take off and the anticipation can build.
"The more you have to take off the better and it gives you something to do besides just dancing the whole time," says Colby, who is also known as Sprinkles, because "sprinkles always go on top."
2. Find your strip tease jam.
"There is no right song, but I can tell you this: the slower you move, the better it will look," says Colby. "Pick a medium tempo song. When the time comes to give your man (or woman) a dance, just give them a push onto the couch. Take control."
Chloe, who is newer to dancing at Sapphire, says that when choosing a song, you may want to choose something upbeat rather than slow and seductive because it "shows you're fun and allows you to have more fun with the dance while being sexy."
"I like Ariana Grande's 'Side-to-Side' or Beyoncé's 'Yonce'," she says.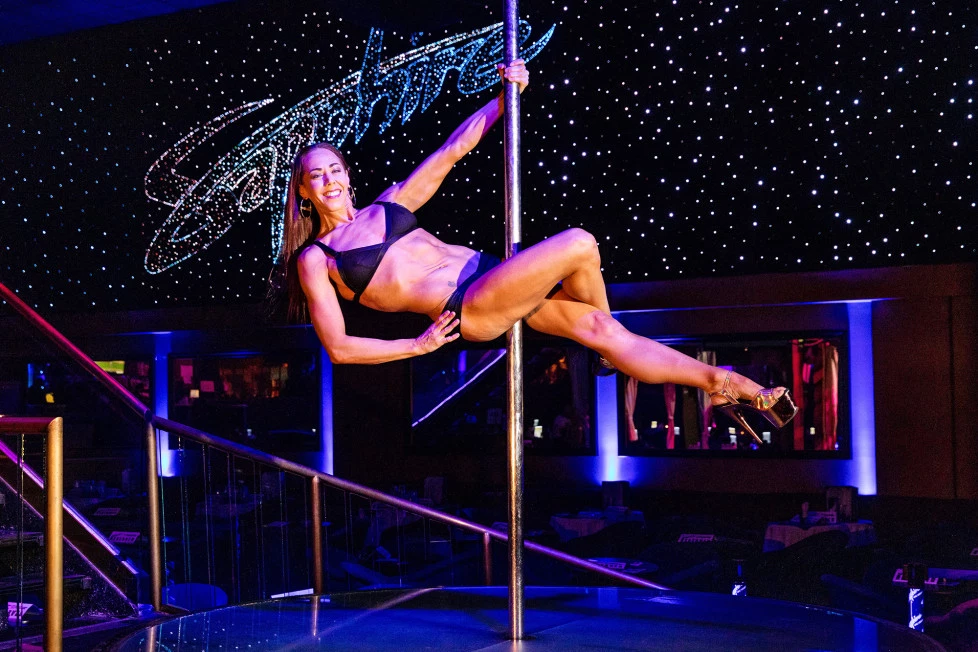 3. Get over your shyness by cranking up the music. 
Giphy
"Try turning up the music louder. It always helps me feel more confident in my moves," Chloe says.
Also, just know that your partner is thrilled to see you doing literally anything that involves removing your clothes and moving. A European man once told Colby that, "Heavier women in Europe wear their curves so much sexier than American women."
"When I asked him why, he replied with, 'They're more confident.' Confidence is everything!" she said.
4. Introduce yourself.
"If you don't know what to say, grab him by the tie and whisper, 'You've been working too hard' in his ear," Colby suggests.
Chloe says that "Turning the music up, telling him you have a surprise for him, bringing him to the edge of a bed or chair, and having him sit with his feet apart" is also a great start.
If your partner is a lady, all of the above still applies, but maybe tug on her shirt since she's most likely tie-less.
And hey, you can pick any "stage" name you want, girl. Go nuts.
5. Move slowly during your strip tease.
Athena, who has been dancing at Sapphire for five years, says to keep the intro simple. "Make sure they're comfortable, then start moving your hips in a sexy way to the music," she says. 
Then make eye contact, and start seducing him with your inner beauty.
6. Remember not to take it all off too soon.
Tumblr
"It's always a nice touch to take off your bra or top about halfway into the song," Chloe says. All of the girls concur that you should never end up totally naked.
7. Try the "bend and snap" move.
Related Stories From YourTango:
'I Have No Problem With My 9-Year-Old Wearing Sexy Halloween Costumes'
12 Small-But-Powerful Gestures That Excite The Heck Out Of Men
My Husband's Pants Are Killing Our Love Life
"Basically, it's holding the pole (or a chair, or nothing at all) with your right hand, extending your right leg out to the side, slowly sliding your left hand down your leg while your back bends down towards the right as well, and then quickly snap your head up making your hair flip back.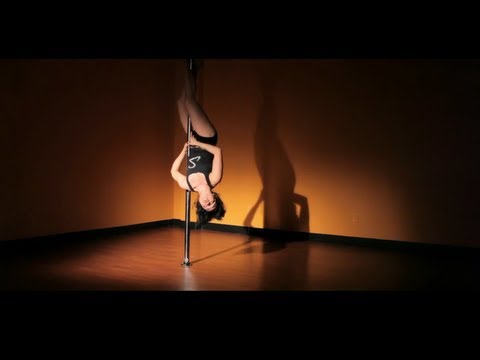 "
8. Then, shake your thighs while performing your strip tease.
"Every guy (or girl) loves a woman's backside, no matter how big or small, so my next go to move is to turn around, feet shoulder length apart, and just focus on shaking your thighs," Chloe says. "This will make the 'ass-clapping' twerking effect they love to see in music videos."
9. Always have a finishing move. 
Uproxx
"I put both of my hands on their thighs and flip my head upside down, so the back of my neck is basically against their crotch. Then, I kick my feet up with balance and put my butt in their face! It's pretty easy once you get the motions down," Colby says. "If I were you, I'd end by just keeping your panties on and pulling them to the side if they want more."
Whatever happens when the music stops is up to you.
Click to view (20 images)
Photo: WeHeartIt
Emily Ratay
Author
Kayla Cavanagh
Editor
Read Later
Sign up for YourTango's free newsletter!
How to dance a striptease without looking funny
Night falls and the Showgirl dancer in you wakes up.
And even before you have time to turn on your common sense, you already say the fatal: "Do you want me to dance a striptease for you?" He, of course, agrees. Let's lower the veil of pity over the end of this scene. It happens that each of us wants to feel like a stripper, perform a lap dance with her boyfriend and get a tip in panties. But how do you strip in a way that's really sexy, not funny (and everyone stays safe)? We share secrets!
Anastasia Maksimova
Tags:
Sex
Romance
twine
sex lessons
striptease
Getty Images
Forget the acrobatics!
Pf, you say, it's obvious. And here it is not. You have no idea how many women have been injured by the duende.
Bruises, torn ligaments, ankle injuries and even a concussion...
Let's agree: this is not a stage performance, but your goal is not to impress your boyfriend with a triple somersault, but to turn him on. First of all, it concerns stretching. Even if it seems to you that right now you will sit on the twine, this will not happen. Or it will, but it will be the last element that you completed. Yes, we know that when you went to the choreography circle in the third grade, you were the easiest to do the splits. But you're not in third grade, you're not hot and you don't want to risk your ligaments.
The same goes for any jumps (watch your head) and backbends (watch your back). In general, it is better to move more slowly and with a smaller amplitude than to go to the emergency room.
Don't do it without preparation
Any dance, even a house striptease, requires preparation and warming up.
It is not necessary to think through the entire dance from the first to the last note, but you must have a concept for the dance.
What you need: the main set of movements you are going to perform and the order in which they are performed. It is better to rehearse the movements several times so that there are no surprises. At least once, you must run the dance alone in full dress, in order to foresee any accidents. So you will know, for example, that the floor is slippery here, it's easy to stumble on the edge of the carpet, in this movement your dressing gown clings to the heel, and at this moment you need to be careful not to step on your boyfriend's foot.
Wear clothes that are easy to take off
A common mistake beginner strippers make is wearing too many clothes. It seems to them that the longer they take it off, the more the dance will excite the partner's imagination.
And here we run into a problem.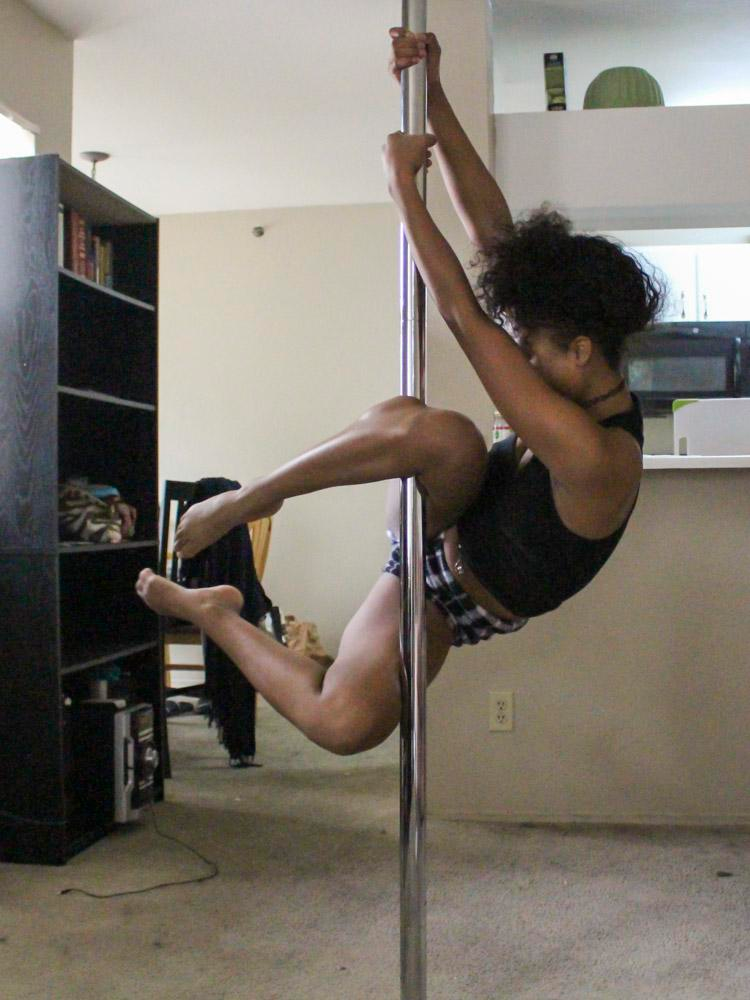 Jammed bra hooks are half the trouble, but the need, say, to pull off your jeans while slouching on the floor... Let's call it "death to the sex drive." Briefly about the wardrobe items that should be on you:
Bra. Ideally, if it has a front clasp, it will be easier to take it off, and it looks more intriguing. In fact, it is the bra that opens up incredible scope for imagination. As additional accessories, you can use a "harness" made of thin leather straps or stickers on the nipples.
Panties. It all depends on taste and physical data, but, in fact, thongs and tangas do not look as advantageous as you think, especially in some movements. Consider other options: lace shorts, briefs with a corset drawstring, or even panties with a cutout between the legs.
Stockings. You can supplement them with a belt - it will be more difficult to move with it, but the effect will be stunning.
Robe. From above you can put on a light silk dressing gown. Probably, it is not necessary to write that it is desirable that this is not the same one in which you lie on the sofa on Saturdays with a cat in one hand and a laptop in the other? And the point is not even the sexuality of a particular thing, but the fact that striptease is a surprise, a surprise, and your partner will see you in something that he has not seen before.
Let's talk about shoes separately.
Put soft heels on
On the one hand, what is a striptease without heels? They outline the foot well, tighten the calves and buttocks, but... click. And if you have linoleum in your room, then they leave depressed points.
Why do we need soft heels? First, if you do not live in a private house, then you most likely have neighbors. You know, nothing destroys romance so much as an angry aunt Valya from the third floor, who presses the bell as if she is squeezing the last drops of conscience out of you.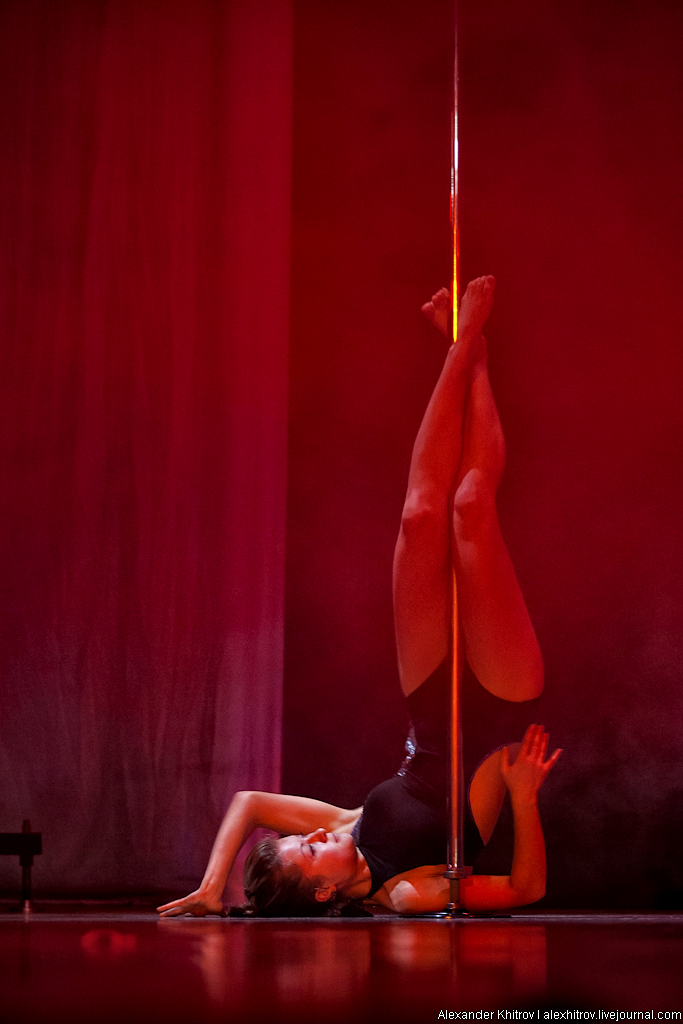 Secondly, when the dance is performed in a club, it's one thing, there you can hardly hear how you click, but at home the sound will be completely different.
Choose slow music
...and familiar music. You won't like it if the track suddenly stops when you haven't even untied your robe yet.
You must like this music. The ideal time is 2-3 minutes. The composition for 5 minutes will be too long, you will both get tired.
Play with your hair
Think of your hair as another of your stage props. We recommend that you pull them into a tight bun before the start of the dance, and then let your hair down. Turn your head, let him touch your curls, tickle his tips. In general, everything is in your hands. And head.
Use props, but not too much
You will need a chair to take off your stockings.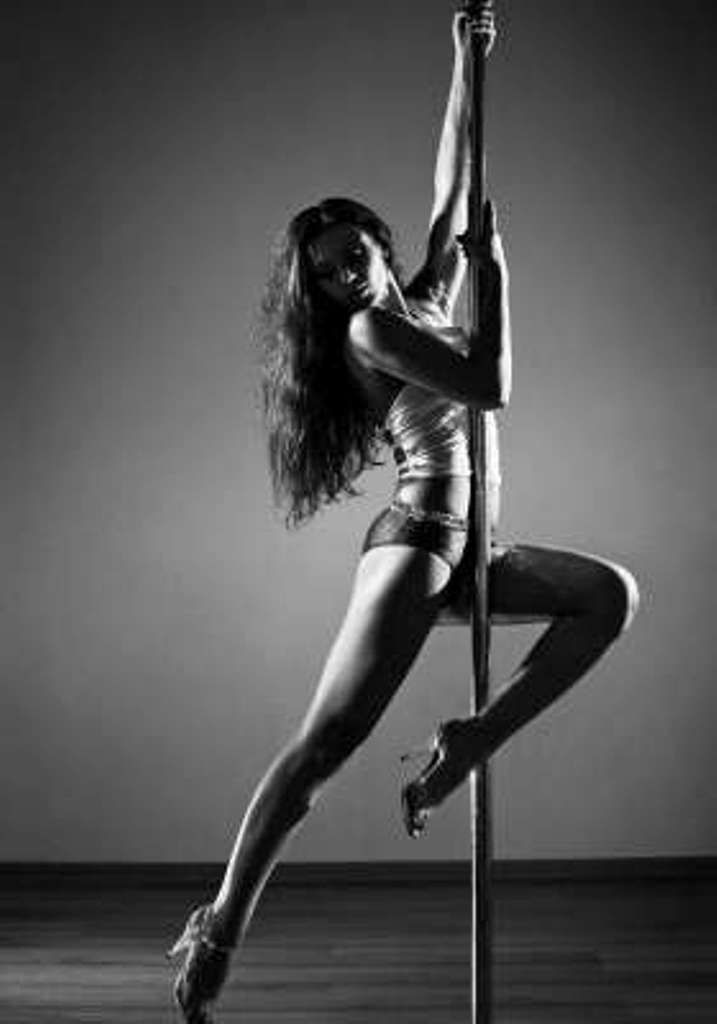 Seriously, the best way to make it erotic is to put your foot on a chair, hook up the end of the stocking and pull it down.
In fact, remember the main theatrical rule: "If a gun is hanging on the stage, it will go off." No, please don't shoot anyone. The point is not to take too many props. Take one element that will complement your image.
Learning to dance striptease
Every woman at heart is a hunter and seducer. Even a gray office mouse and a modest bank or law office employee sometimes want to throw a formal office suit at the feet of their beloved, let her hair down and dance on the table no worse than Dita Von Teese.
But it is one thing to want, and another thing to act. Real ladies see the goal and immediately find the means to achieve it. Our editors set out to learn how to move beautifully, and at the same time share their newly acquired knowledge with our readers. No sooner said than done! Natalia Novichkova, a teacher of strip plastic and other areas of modern dance, showed us a master class in sexual dance.
Only the photographer Alexander Kochkaev had a hard time: it was not easy to concentrate on work - you don't see such steps in the lens every day. Natalia told us about the history of strip plastics, about the minimum you need to know in order to learn how to move beautifully and about little female tricks.
Back to the roots
Striptease is a dance, the performer of which demonstrates the sexual movements of the body, gradually getting naked. Strip dancers have beautiful bodies, in movement they master them to perfection. The harmony and grace of sexuality elevate striptease to the level of erotic art.
The name of the dance "striptease" comes from the English strip, which translates as "undress, undress". Professional strip dances look frankly, but intimate, beautiful and natural, vulgar rudeness is completely absent in them. Mastering the art of undressing to music may not involve the process at all.
Striptease is a dance style with the addition of basic movements imitating striptease, which is aimed at developing flexibility and emancipation of the body.
Strip plasticity allows you to demonstrate emotionality and express sexuality in dance, learn to control your body and present it beautifully. Strip-plastic classes combine elements of classical and modern choreography, stretching, defile technique, Pilates and the main movements of striptease and modern styles.
Why do we need strip plastic?
Such dances are a rather energy-intensive type of physical activity, which belongs to the category of dance aerobics. They will allow you to correct flaws and emphasize the dignity of the figure, change the attitude towards your own body, increase overall self-esteem, increase charm, self-confidence and attractiveness. You can not only train the body, develop coordination of movement and overall muscle tone, but also improve their elasticity and stretching. Not to mention what a wonderful surprise you can arrange for your other half. According to psychologists, a girl who moves beautifully is 70% more attractive than her more constrained friend.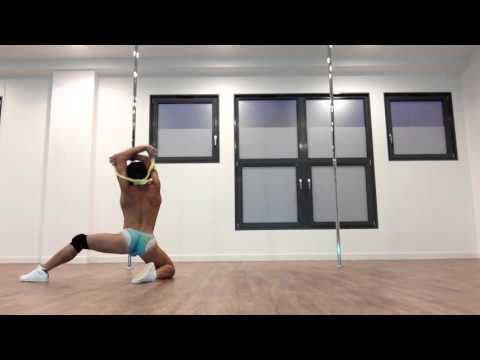 Practice
To learn how to move beautifully to the beat of music, you need to know a few basic movements. When you master them, you can combine them in different orders, improvise according to your taste and create completely different moods for your dance. The main thing, as our column expert Natalia Novichkova says, is to feel the music and not be ashamed to look sexy and attractive. Even if a girl has sufficient physical data and is plastic, but at the same time she is clamped and, as it were, afraid of herself, a beautiful dance will not work.
Natalia suggested that we learn some simple basic strip-plastic movements, which even beginners in dancing can do. The main trick is to make the movements smooth and flow from one to another.
1. Wave
Starting position - feet shoulder-width apart, body straight, hands on hips.

Tilt the head to the right, bend the right knee, lower the right hand down.

Tilt the torso to the right, continue to bend the knee more strongly, draw a circle with the right hand from the bottom up.

We straighten the torso and lead it to the left side, bending the left leg and straightening the right, at the same time we straighten the head and run the hand along the body back to the hip.
2. Basic standing movements
Starting position - feet shoulder-width apart, one slightly bent, hands on hips, body straight.

Make a circular motion with the head without raising the shoulders.

Next, move the right hand along the thigh and at the same time make a circular motion with the right shoulder back; the same on the left side - while it is better to bend your knees, putting one leg slightly in front of the other.

Without lowering your arms, make a circular motion with your hips (you can make a more advanced interpretation of this movement - while the hips are spinning, run your hands over yourself, from the hips to the neck).

A little trick: when we turn the hips to the right side, we transfer the weight of the body to the right leg, we do the same to the left side.
3. Bunch No. 1 (with chair)
Starting position - sitting sideways to the "object" of your dance on the edge of the chair, knees together, feet apart, left hand on the back of the chair, right on the right knee, shoulders turned towards the "public", and the head thrown back in profile.

Slowly lower the right knee to the floor, running the hand along the leg and lowering the head down.

We rise sharply, leave the torso in a horizontal position, turn our shoulders away from the audience, legs wide apart.

Using the basic "wave" movement, raise the body, bring the right leg in a circular motion to the left, bringing the feet together.
4.
Link No. 2 (on a chair)
Starting position - standing next to the chair, bend down, touching the floor with one hand and the thigh with the other, make sure that the chair is right behind you, practically between your legs .
Slowly straighten up and abruptly sit on the edge of the chair - legs in a wide position, knees bent, one knee looks straight, the other on the floor, make a circular motion with the hand and leave it raised, with the other hand hold on to the back of the chair.
We sharply spread our legs to the sides, forming an angle of 90 degrees, turn our backs to the "public", the arm is tense, we throw our head back.
With a smooth movement, we bring our legs together, run our hands along ourselves from the neck to the knees, coquettishly turn to the "public".
If you want to finish the dance more spectacularly, slowly stand up from the chair, bring your legs together so that one knee "looks" at the other, put one hand behind your back, and slowly slide the other over your body and lift it up.