How to slow dance with a guy
5 Simple Steps to Master the Slow Dance for Beginners
There are many occasions to slow dance such as weddings, proms, and just wherever there is a music of a slow tempo. But, maybe you are intimidated by a slow dance. You don't know where to put your hands, or don't know how close to stand to the other person. What steps do you do in the slow dance? We're not talking about a specific dance step like the Foxtrot; we are just talking about the slow dance in general. Are you a beginner-level dancer and looking for easy dance moves? In this article, we will give you five simple steps to master the slow dance so you'll never again be fearful of being out on the dance floor when the music slows down.
Slow Dancing Arms
There are two options for your arms when you slow dance.
Option 1- Slow Dancing Arms
In this option, you can think of slow dancing as an extended hug as you and your partner sway back and forth. The female places her arms on the guy's shoulders or hangs them loosely around his neck.
The guy puts his hands on the female's hips or wraps them loosely around her lower back. Leave enough room between you so that you both feel comfortable.
As for head placement, this depends on you and your partner's height. If you are a couple and are dancing closely, you can rest your head on your date's chest or over his/her shoulder. Or, you can look at each other.
It's important to stay relaxed. Try to control your breathing by inhaling and exhaling steadily to maintain an even heart rate.
Option 2 – Slow Dancing Arms
Holding your partner's hand is the more traditional way to sway in a slow dance. If you aren't dating or don't know each other well, this position can be more comfortable. The guy puts his right hand on the females' hips or on her mid- or upper-back. If you're dating and close, the guy can wrap his arm loosely around her waist. Then, he uses the left hand to take her hand or lace his fingers into hers. The female should put her left hand on her partner's shoulder and hold his hand with her right hand.
With this stance, your heads will probably stay forward, so you are looking at each other. Be sure to smile at your dance partner and maybe start a conversation to help relax.
Slow Dancing Feet
It's good to be cautious of where you put your feet when slow dancing so as not to step on each other's toes. When you first join together to dance, look down at where you and your partner's feet fall. This gives you a general idea of how far over you can move your feet without stepping on his/her toes. 
If you are close together in the slow dance, you can put one foot between your partner's feet and your other foot on the outside. If there is more space between the partners, you can put your toes in front of your date's toes and about an inch off to the side. Don't get too technical on this aspect. When your bodies come together to dance, your feet should naturally fall in place.
Leading
It's traditional for the guy to lead a slow dance. If this is just way too traditional for your taste, then the female can change it up and lead.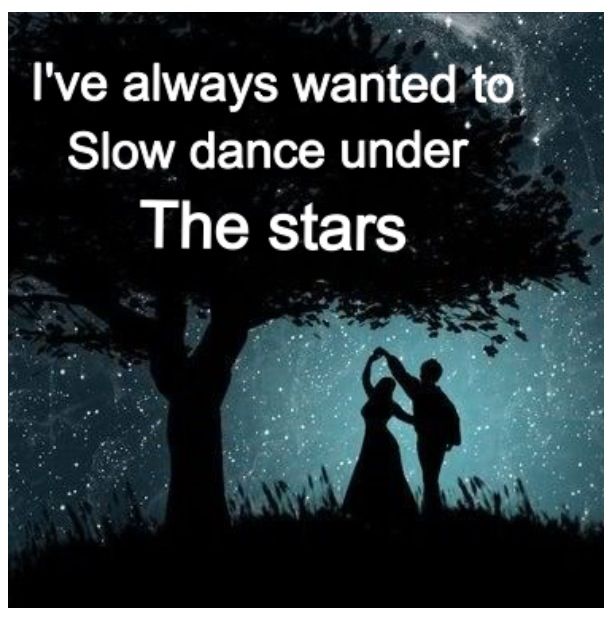 But, someone has to lead. To lead, gently push your partner's hand in the way you want to go as you also move your body in that direction. Follow the music and move to the beat. To follow, just follow your partner's moves.
Swaying
The basic slow dance doesn't require much footwork at all, so it is an easy dance for beginners. You can keep your feet planted in one place, make sure your knees are loose, and then gently sway back and forth using your hips and knees. If you are confident with this, you can gently lift your feet off the floor just a bit. These small lifts can turn you in a slow circle. Remember to keep your arms and elbows loose. This will make it easier to breathe and sway comfortably.
The Twirl
If you are leading and are feeling confident and a bit adventurous while you're slow dancing, you can invite your partner to twirl. This is a common move so your dance partner will probably know what to expect. Take a step back from your embrace and hold your partner's left arm up in the air with your right arm.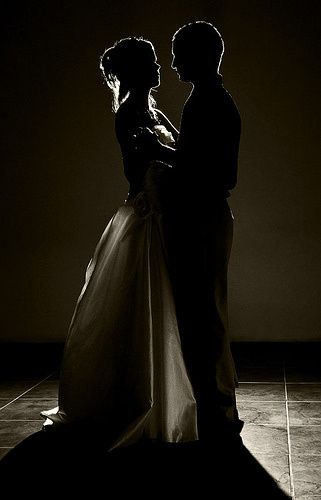 After guiding her in turning 360 degrees, you simply return to your starting position and resume swaying.
Get Started Learning How to Slow Dance at Fred Astaire in Raleigh
Are you ready to get started learning to slow dance and other kinds of dancing? You can begin today learning these easy dance moves and enjoy the many benefits of dancing! For information on our dance classes and dance lessons, call us at (919) 872-0111 or fill out our online contact form below!
Contact Us Today
No Partner Necessary
How To Dance With A Guy (5 Tips To Form The Perfect Rhythm)
How bad is it to be without any dancing ability? Most of the time, it can be awkward and undeserving to be a social fly on the wall. As the proverbial wallflower who cannot dance to save her life, you are missing out on all the joy dancing gives. 
For example, if you've ever been the girl who didn't get asked to the school dance because she couldn't dance, you'd understand why a dance class is necessary.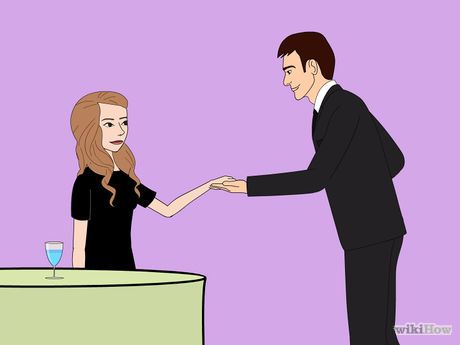 What's worse is when your crush or boyfriend enjoys dancing so much. Dancing isn't only associated with clubbing, it can be done in any social and relaxed atmosphere. You might be wondering how easy it is to learn basic dance moves. Well, you'd be surprised at how easy it is to learn basic dance moves that allow you to move to the beat without any awkwardness. 
If you intend to socialize with your partner in public, you should consider learning to dance. You wouldn't want your man twirling other women on the dance floor while you sit in a corner, would you? 
You don't need to be a professional dancer before you can rock the dance floor with your man. You just need to be a dancer with basic knowledge of dance movements. Read this article to get some tips for dancing with a guy.
Contents
1 5 Tips For Dancing With A Guy

1.1 1. It's fine to start from the basics
1.2 2. Ignore everyone else on the dance floor
1.3 3. Practice different steps with different beats
1. 4 4. Save slow dancing for when you're more comfortable
1.5 5. Read the mood to know what he'd like to dance to

2 FAQs
3 In Summary 
5 Tips For Dancing With A Guy
1. It's fine to start from the basics
There is a reason there are specially-made dummy version textbooks for different professions. The dummy version is supposed to teach even the clueless person how something works. Similarly, there are dance classes for dummies which translates to starting from the basics.
Not everyone will be professional singers, but everyone can produce sounds. Not everyone will become dance experts, but anyone with the privilege of movement can dance at the basic level. As such, internalize the fact that there's no need for pressure. Dancing is supposed to be exciting but also relaxing. If you are high-strung, you won't enjoy dancing.
The basic dance procedure is simply swaying back and forth to the beat of the music. You are to rest the bulk of your weight on one foot, then rock your entire weight on the other foot as the beat dictates.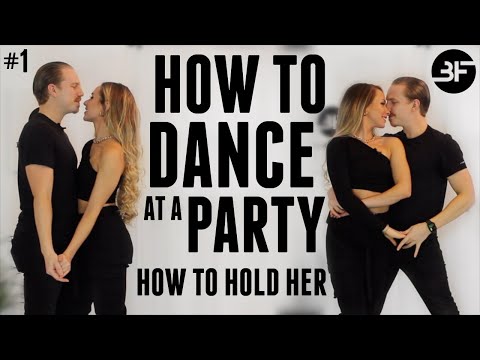 Avoid locking your knees, else you won't be able to sway your hips side by side, or back and forth to the pace of the rhythm. 
At first, you might feel nervous or awkward. However, once you feel confident you've got the rhythm, you can take extra steps to make the dance fancier. Just make sure your feet are firmly planted on the ground all along. It is conventional for guys to take the lead, so follow his lead and steps to avoid too many collisions. 
Also, it is better you follow his lead rather than take the lead, especially if you're just learning to dance. This will save you from embarrassment and panic. When you feel overwhelmed, draw your breath in and let it out slowly till your head is clear.
2. Ignore everyone else on the dance floor
It is easy to associate dance with competition, especially when you're in a dance hall. However, if you want to dance with a guy you're interested in, you should be completely relaxed. You need to portray an in-the-moment picture, so he knows you're aware of him.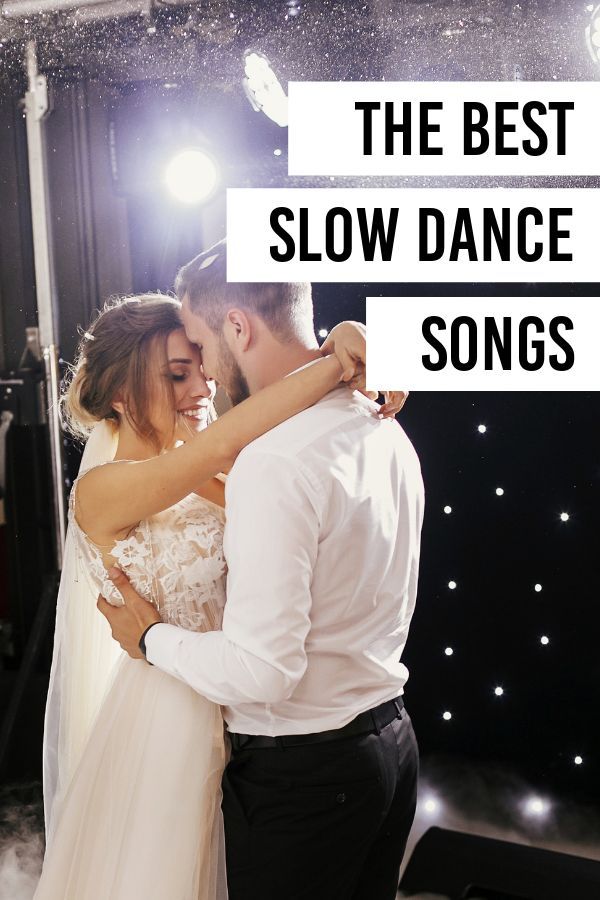 You can also be the first to ask him to dance. Taking the first step will give him the impression that you like to dance and chill. Guys are more interested in girls who can chill with no pressure or promises. Show that you feel confident and aren't intimidated by other good dancers in the room.
When he asks you to dance, ensure you maintain eye contact as often as possible. At the same time, make sure you look away, preferably over the guy's shoulder to avoid making things weird. Strike an easy conversation and talk about different things. 
Creating a balance between focused attention and practiced coyness will make the dance memorable and nearly perfect. Also, don't wait for a guy to ask you to move before you start dancing. You should dance because you like to dance, not because of a guy. It might take a few tries to make a man notice you for your rookie dance steps. 
You should be able to have a swell time by yourself instead of hinging your hopes on him noticing you because you're a good dancer.
If he ends up not noticing you, it will be his loss. You would have nothing to lose because you had fun by yourself. Forget about being an excellent dancer, most guys don't care about you having the perfect moves. They just want you to smile at the end of the dance. 
3. Practice different steps with different beats
If you are to become adept at dancing and less awkward in social settings, you should increase your dance practice in private. Practicing at home removes the pressure of learning from an expert or just dancing in a dance hall. 
The more you spontaneously move to dance beats in between errands, the more it is easy for you to dance in other situations. Select several kinds of music to practice different dance moves that you want to try in public next time you are out. Practice slow dancing, fast-paced movements, and specific movements.
Continue the random movements until you can practice more refined styles. Use a full-sized mirror for your practice, get good speakers to give you the dancehall feeling, and get a partner to practice with.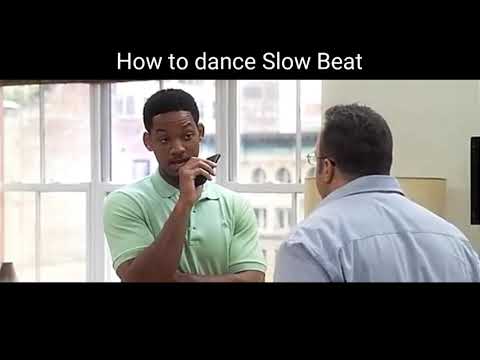 If you can't find a partner at home, practice with yourself.
Ensure you keep your arms relaxed in whatever position you're assuming so you don't get tired easily. Meaning, instead of jumping all over the place with random movements, control your limbs by practicing specific moves. Focus on arms, legs, and waist movements. Except you're using dance as a workout, start with simple boring dance steps.
Another reason you should practice economical moves is that you might end up more in cramped dance floors than ballrooms. You don't want to be stuck with the knowledge of haphazard movements only.
4. Save slow dancing for when you're more comfortable
There are various dance types for different occasions, you should get familiar with them. While uncomplicated slow dancing is the easiest form you can start with, it is not the only or always appropriate dance type.
Avoid dancing to slow music with a guy you don't know intimately. If the guy hasn't indicated that he wants to know you intimately, it might be weird to slow dance with him.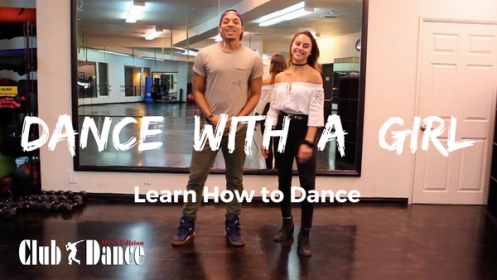 If you're assured the slow song is fine with him, hold your partner's hand in the traditional slow dance move and gently sway to the easy beat. 
To avoid stepping on your partner's feet, be cautious of where you place your feet. At the beginning of the dance, observe the distance between your feet and his. Then, measure your steps so that your feet move in tune with his without any danger of stepping on each other's toes.
Is it like pulling teeth getting him to spend time with you?
The key to solving is understanding men on a much deeper emotional level. The number #1 factor that causes men to behave this way is actually relatively easy to change with a few subtle things you can say to him.
Take this quick quiz to see if he actually likes you!
Ensure you leave enough room between both of you so you don't encroach on the personal space you're not yet willing to yield. If you are dating the guy, it might be okay to have only a little gap between both of you.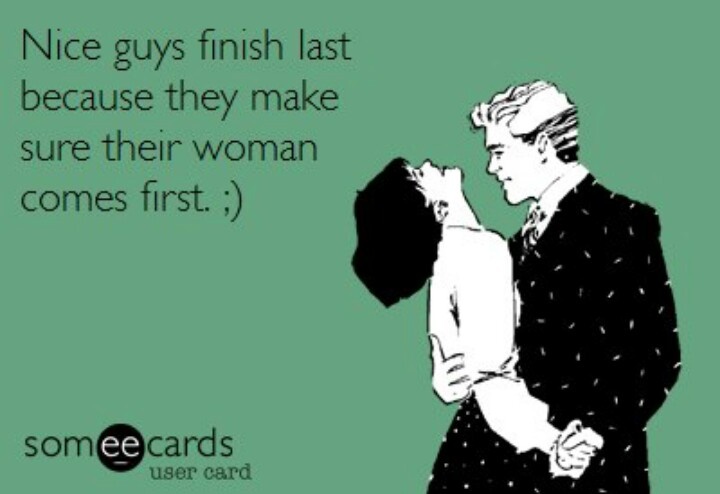 Slow dancing means you'll both be facing each other. As such, consider holding a conversation about the date, smile at him at the appropriate time, and let your body be in a relaxed mood. 
If you're not that familiar with the guy, you might want to go for fast dancing. Fast-paced beats require a level of expertise. Therefore, practice ahead with fast beats, so your amateur moves won't make you look like a woman experiencing a seizure. 
The goal is to be comfortable and enjoy yourself, so you don't have to get the moves perfectly. Just do what's best for you at the time.
5. Read the mood to know what he'd like to dance to
It is important to study the body language of your dance partner to know which song he wants to dance to. If he is in the mood for casual quick dancing, don't go for slow songs. He might indulge you but he won't have fun. If he's in a romantic mood, then you know a slow song is more appropriate. 
If you're in a club or event alone, you'd need to scope the room for a guy to dance with.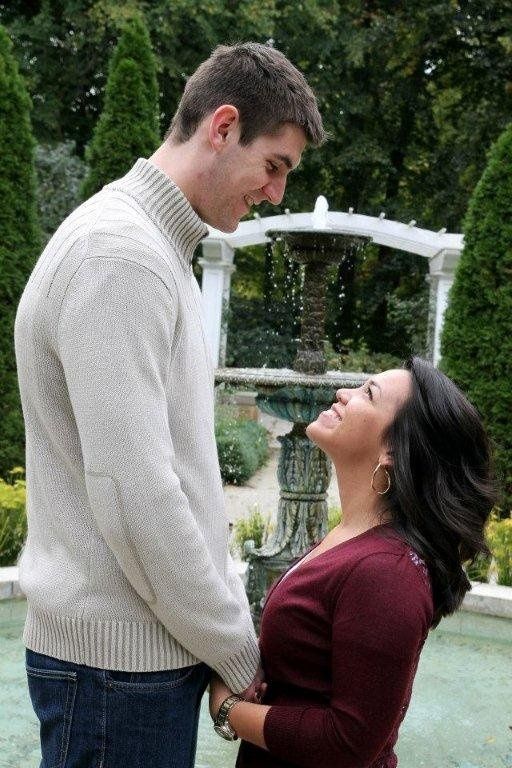 Ensure you stand close to the dance stage to let the guy know you want to dance. Start a solo dance first, then make eye contact with him. If his eyes lit with interest, smile, walk towards him and pull the guy to dance with you.
If the guy doesn't show he is interested in you, don't stand there awkwardly. Walk away to get a drink or go back to dancing alone until you get an interested dance partner. Also, a guy's level of interest will determine the kind of song you pull him to dance to, even if you're just meeting him.
FAQs
How do guys dance for beginners?
Men want to impress the woman they like, so they're more likely to learn complex dance steps even as beginners.
How do you slow dance with a guy?
Simply follow his lead, and keep an eye on your toes without being too conscious about it. Keep your eyes on him and look away at appropriate intervals. 
What does it mean when a guy wants to dance with you?
It could mean he likes you, thinks you're a great dancer or just wants to feel you up.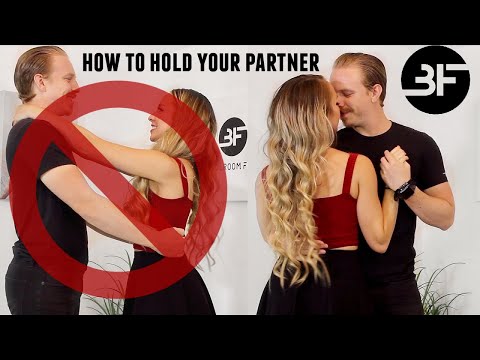 His intention will show when you dance with him.
What are good dance moves?
Once you're able to master arms, legs, and waist movements, you'll be able to dance almost any dance move.
What is the most romantic dance?
Salsa, closed-distance waltz, and slow dancing are the most romantic dance styles.
In Summary 
Dancing is an interesting activity that serves its purpose in different situations. It can bring people closer, especially if it is done right. Anyone can learn basic dance steps, but these tips should help you understand both the physical and emotional benefits of dance to your relationships. 
Did you enjoy reading this article? Please leave a comment below and share it with your friends.
Do you feel like all you think about is him, but he only thinks about himself?
This doesn't mean he doesn't like you. You have to understand how he is wired.
Once you do, you'll find there is a subtle thing you can say that to him that will drastically change how he shows his emotions towards you.
Take this quick quiz that looks at whether he actually likes you or not!
How to Learn to Slow Dance Properly
Life Hacks
How to Slow Dance Properly: A Guide to Action
Slow dance begins with an invitation. Traditionally, the guy should invite. Sometimes the host of the event announces a white dance. This means that the girls are invited. However, in modern society it is not particularly important who invites whom, so if you want to dance with a guy, but he is not too active, feel free to go to him yourself. Invite you to a slow dance with a smile, and then your partner will definitely not be able to refuse you.
How to dance a slow dance so as not to embarrass yourself in front of your partner?
Photo

Getty
Get in position to dance.
Traditionally, the girl's right hand should lie in the guy's hand. The girl's left hand is on the guy's shoulder, and the guy's right hand is on the girl's waist. Sometimes it is acceptable to put both of the girl's hands on the guy's neck, and both of the guy's hands on the girl's waist. Put your feet in a comfortable position, at a distance of about 30-40 cm from each other. The distance between the couple should be at least 15-30 cm. Only if you are in a relationship can you get closer.
Any slow dance is led by a guy. To do this, he must slightly pull the girl by the hand, showing her where he is going to move. A girl needs to feel a partner and follow him. All movements should be smooth and soft. Sharp movements in this dance will be inappropriate.
How to slow dance: useful tips
If you don't know how to dance, it's okay, everyone learns sometime. Before the dance, you can ask your partner if he can dance. If yes, let him teach you. There is nothing to be ashamed of.
You will be happy to help. Here are some more helpful tips.
Do not lift your feet, but slide them on the floor. This way you won't step on your partner's foot.
Periodically make eye contact with your partner to show your interest, but don't stare at them all the time.
Have casual conversation while dancing.
If you step on your partner's foot, apologize and be careful in the future. If you have been attacked, do not be angry.
And don't forget to thank your partner when the dance is over. This old-fashioned gesture is very cute and quite appropriate.
Slow dancing is a good way to get to know your partner better, to get to know him better. Perhaps it will be the beginning of a long relationship.
Read more: How beautiful it is to tear old jeans
Wday.ru editorial staff
Read today
How the 15 most beautiful girls in the world look now: photo
Celebrities showed what's going on in their homes: 20 selfies against the backdrop of a real mess
The groom will not recognize: 12 photos of brides before and after wedding makeup — you will be amazed
"Spoiled everything": Alla Pugacheva in a sheet shirt showed up for a concert in Tel Aviv
useful tips that will come in handy in different situations
For some, the question of how to dance a slow dance becomes relevant in school years, and for some, only at the institute.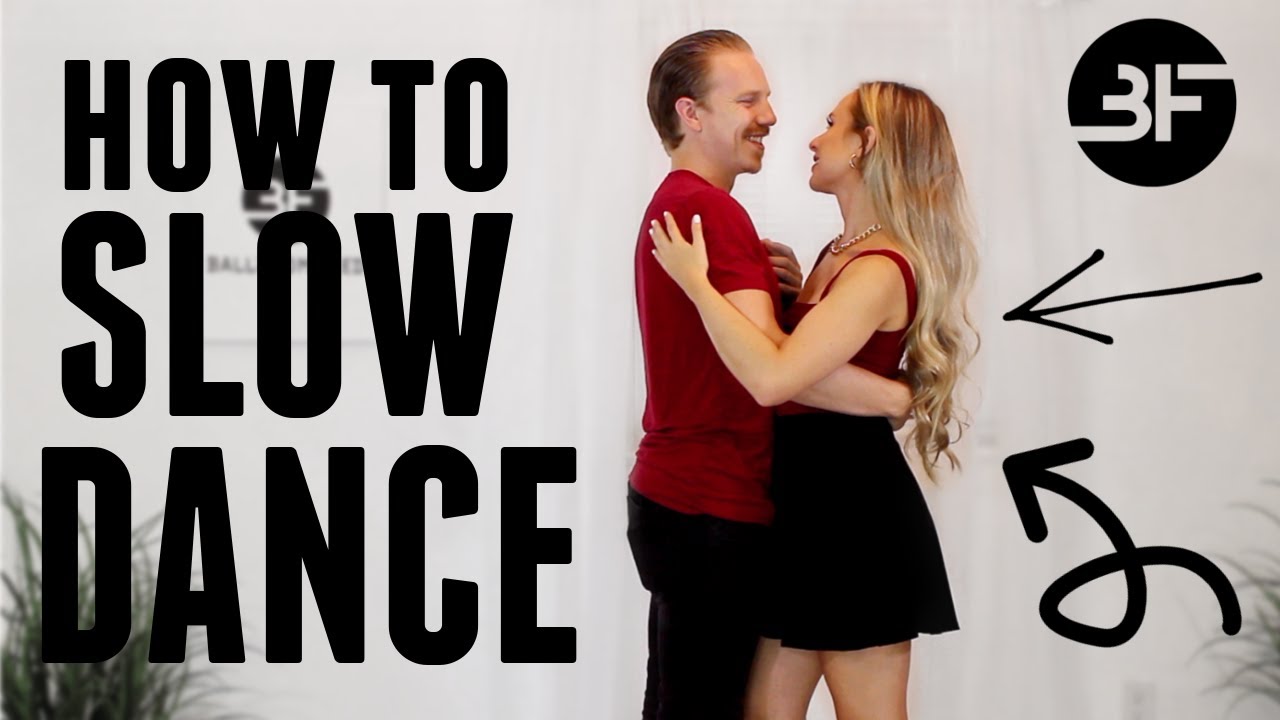 Well, someone will take care of the issue of slow dance technique only by the day of their own wedding. Well, let's figure out how to learn such an important thing!
How to slow dance at school discos: advice for guys
This question is equally important for both girls and guys. Only here it is necessary to pay attention to several different points. As a rule, a guy invites you to dance. It must be done correctly. The young man approaches the girl and asks if she is dancing. If your throat is dry from excitement, you can simply stretch out your right hand with your palm up - this is a generally accepted inviting gesture. If the girl agrees, she bows her head and puts her hand over the guy's outstretched hand.
A young man, before dancing a slow dance, should learn that in the process he should not cling to the girl too much. Feeling her figure, trying to grab her hips is not the best course of action. It is much more correct to smoothly lead the partner, embracing her by the waist with her left hand, and the girl's right hand should be held in her hand, slightly bent at the elbow.
It would be nice to get in time with the music (at least not try to "overtake" the rhythm). In order not to doubt how you look in the eyes of a partner, it would be nice to rehearse in front of a mirror how to invite a girl. And in how to move to the beat of the music, it also does not hurt to practice!
What should a girl know?
A girl, before being interested in how to slow dance, needs to learn how to accept an invitation or refuse it correctly. If you agree to dance, bow your head and take the outstretched hand. If not, do not shake your head frantically and loudly declare that you do not want to dance with this individual. Just shake your head and apologize.
In the dance, you should not hang yourself on your partner's neck, lay your head on his shoulder (unless, of course, you are an official couple). It is definitely not worth taking on a leading role and trying to lead. It's the guy's prerogative. That's all! There is nothing complicated about how to slow dance with a guy, no! You just need to demonstrate the femininity that is characteristic of girls.