How to do a low bun for dance
Hairdo How-To - Gaynor Minden
The Ballet Bun
Ballet's classic hairstyle has come to define the dancer herself: "bunhead" is dancers' own affectionate term for ballerinas and ballet students. Meticulous grooming is part of ballet; dancers quite literally keep every hair in place. You rarely see a really good dancer with sloppy hair, and good schools never allow it. Functional, sleek, disciplined, and beautiful, the ballet bun tops off you elegant line and holds hair away from your face.
The high ballet bun and the low chignon are basic styles, easily mastered, and with practice you can even pull off the more difficult French twist in a matter of minutes. Each can be adorned in countless ways – simply for class, or elaborately with flowers, jewels, a tiara, or a special headpiece for performance.
You need a brush or comb, large, sturdy 2- to 3-inch hair pins, bobby pins, and a fine hair net that matches your hair color. You also need elastic hair bands; the fabric ones are best.
Never use rubber bands or elastics with metal parts – they can break your hair. It can be helpful to moisten hair using a spray bottle or tame it with an anti-frizz styling gel before you start. For performances you may need hairspray for the finishing touch.
High Ballet Bun
1. Gather hair up from your jawline to the top part of the back of your head. Use an elastic band to make a tight ponytail.
2. Twist the ponytail itself and then coil it around the elastic band making at least one complete circle; tuck the end of the ponytail under the bun and hold everything in place with your hand.
3. Use large hair pins around the bun to secure it to the rest of your hair. Use only as many as you need; three or four are usually enough. Flying hairpins are dangerous in class or on stage, so be sure your bun is fastened firmly and pins pose no threat to fellow dancers. Dancers have actually been fined for dropping hairpins in performance.

4. Place the hair net around the bun, wrapping it as many times as necessary to secure it completely. If the bun sticks up too high, flatten it with your hand and pin it down again so that the bun top is closer to your head and forms a smoother line. Use bobby pins to tidy any wisps.
Chignon
The chignon, or low bun, which is positioned at the nape of your neck, is the hairstyle of many a Giselle; it is also a great option if your hair is shorter than shoulder length.
Make a low ponytail then form the chignon as described for the high bun.
Dancers with very short hair may use a hairpiece bun for a particular role or performance; otherwise, securing hair away from your face with pins or inconspicuous barrettes should do the trick for class.
French Twist
The sophisticated French twist provides an even cleaner line than a bun.
1. Gather hair back into a low ponytail as for chignon, but do not secure the ponytail with an elastic band.
2. Grasp the ponytail underneath with one hand and begin to twist the ponytail, lifting the hair up as you twist. Work quickly and twist tightly. Use your free hand to hold the roll that begins to form against your head as you twist.
3. Tuck the end of your ponytail into the roll as you continue to hold the hair in place with your hand. Use large pins or a sturdy, flat barrette to secure the roll; start pinning at the bottom and follow the direction of your twist.
Excerpted from The Ballet Companion by Eliza Gaynor Minden, Simon and Schuster, 2005.
Copyright © 2005, 2012. Eliza Gaynor Minden. Reprinted with permission. All rights reserved.
ballet bun hairstyles – Fly Gyal Dance
Leave a comment
By Jadée Nikita
Since we received a overwhelmingly positive response from our first Ballet Bun Hairstyle article, we decided to give you more of what you like!  So here it is, part deux of our favorite, low-maintenance, but super-fly ballet bun hairstyles for the holiday season:
Kriss-Kross
This is a quick way to jazz up your ordinary bun in 3 easy steps!
Photo via Digu
Instructions
(Top Left) Part hair horizontally and pull the top half of your hair into a secure donut bun.  Separate the bottom half in two sections.
(Top Right) Cross bottom-right section under bun and towards the left.  Wrap hair around bun securing loose ends with bobby pins.
(Bottom Left) Repeat step 2 with remaining hair.
Fly Gyal Tip: secure all pieces with bobby pins that match your hair color, and use hairspray, holding gel, or edge control for stubborn fly-aways.
Braid Into Bun
Perfect for dancers at competitions or performances with quick costume changes.  The bun can be removed and replaced with a cute low-pony extension, or you can embellish the braids with mini flowers or rhinestone pins.
Photo via Pretty Designs
 Twisted Bun
This "do" is great for gyals-on-the-go who need to look flawless on a limited time crunch.  This hairstyle covers all bases!  It's chic, effortless, and takes less than a minute to achieve.  I'd say this is a clear winner!
Photo via My Own Little Playground
Fly Gyal Tip: When wearing a loose or messy bun, let baby hairs fall loosely around the sides of your face to achieve an effortlessly chic look.
Double Rope Bun
They say, "the bigger the better," right?  So why not apply that motto to your ballet bun hairstyle?  You're going to be amazed when you see how easy it is to achieve this look!
Photo via The Beauty Department
Advanced Ballerina Bun
This is for our advanced gyals who have a little more time to play around with their ballet bun hairstyles.  But boy, oh boy, will the rewards be worth it in the end!  This hairstyle is super unique, sophisticated and screams professional.  With this coiffure (and poise), you can walk into any dance audition and steal the attention.  Merde!
Photo via Makeup.com
Instructions (via Makeup.com)
Section off a two-inch piece of hair from the front of your head. Pull the rest of your hair up into a high ponytail and secure with an elastic band.
Pull a 1/2-inch piece of hair from the front side and split into two separate pieces. Pull a 1/4-inch section out of the ponytail and start braiding with the other two pieces of hair.
Continue braiding, using the French braid technique of gradually adding pieces to the braid as you work your way around the head. Stop once you have pulled all the hair from the pony.
Wrap the braid into a bun and secure with bobby pins. For a fuller look, loosen the bun with your fingers. Finish the look by spraying the hairstyle with a strong-hold hairspray (we recommendL'Oréal Paris Advanced Hairstyle LOCK IT Bold Control Hairspray).
Have fun experimenting with your ballet hairstyles!
Cover photo via BreakCurved
We sell fly dance wear too 🙂  Shop our store, here.
Like this:
Like Loading...
1 Comment
Photo via Fashion Diva Design
By Jadée Nikita
(sound trumpets) 
All hail the bun!  It is the quintessential hairstyle for every dancer in the business.  Most popular amongst ballerinas, this functional style is paramount for keeping hair out of your face and tying up the loose ends that can potentially weigh you down while turning.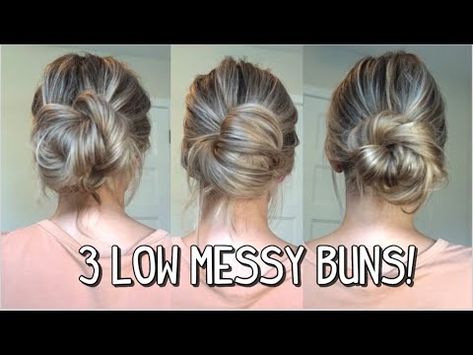 However you don't have to be a "bunhead" to sport a stylish knot every now and again.
Perfect for 2-3 day hair, the bun is sophisticated and is the best hairstyle for showing off your beautiful face.  So don't worry if you skipped a day of shampooing.  After watching these video tutorials below, you'll be ready to conquer that oily, stretched mane like a pro!
Classic Ballet Bun
Top Knot Bun
Braided Bun
Pinwheel Bun
Knot Bun
Rosette Bun
Braided Bubble Bun
 Cover photo via Care For Hair
For more fly fashion tips, visit our SHOP!
Like this:
Like Loading...
Hairstyles for dancing: 10+ ideas
Finally started dancing? Then it's time for you to think about your hair! Down with boring ponytails, your styling should reflect your inner world and at the same time not interfere with your workout! We decided to help you in this difficult choice. So, what hairstyles are best for dancing classes?
Braid the braid
Of course, it is difficult to overestimate the convenience of the braid, but what to do with the strands around the face that are constantly knocked out? There is a solution! Use bright ribbons or elastic bands to "strengthen your position".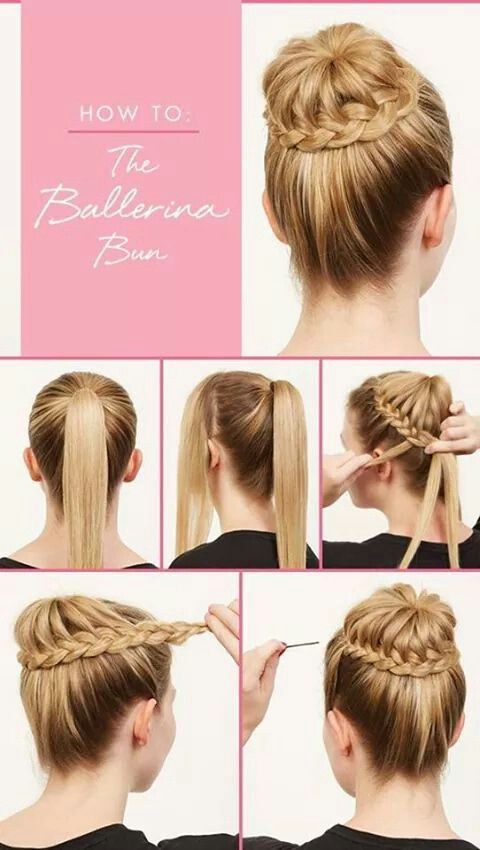 The problem is solved, and the hairstyle is nowhere better!
Dance Hairstyles: Twist the Buns
To fix the unruly strands in the ponytail and add creativity to your hairstyle, use our hint. Believe me, you won't find a better hairstyle for classes!
For ballroom dancing, use the smoother version of this style.
Use a bandage
Sometimes your workouts are so intense that you even wring out your hair after them! But you really want to be beautiful every minute! The bandage will help you with this: make a bun or tail, then tie a beautiful bandage. Yes, and loose hair will be in the subject!
Make an unusual double tail
Great idea for social dancing! Two "unfinished" ponytails are very well combined.
Dance Hairstyles: Show Your Level
Make a tiered ponytail, or, simply, a garland tail. This hairstyle deserves all the praise!
Make a bunch of buns
Smooth hairstyle is very comfortable during intensive rehearsals.
And to do it, you do not need to have special skills. You will definitely be done in a few minutes.
Dance hairstyles: get creative!
Don't know what to choose - braid or tail? Connect them together! You can leave the ends loose or pin them up for a more defined hairstyle. Don't hold back your fantasy!
Put your hair in a high bun
To make it more unusual, start with a braid! You can do it in three minutes, and the hairstyle will last the entire workout. You have several options here, choose any.
Make a ponytail
The perfect hairstyle for any style, from ballroom to modern dance! Feel free to use our hint and go to the machine!
Dance Hairstyles: French Braid
You can definitely do it without any problems! You have two options: leave the ponytail free or braid it.
Don't waste your money
And instead of one bunch, make three! Your dance partner will love this hairstyle and appreciate your ingenuity!
Add some sophistication
And make a French shell! This hairstyle is suitable for both classes and performances.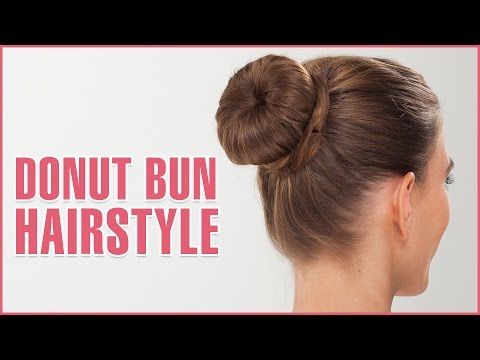 Dance Hairstyles: High Ponytail
This hairstyle is so simple that it is popular in all directions. So feel free to use it!
Let your hair down
Loose hair is the norm for modern trends, give your hair freedom!
To keep your bangs out of your eyes, put them in a braid near your face.
Dance Hairstyles: Fake Shaved Temples
Perfect solution for hip-hop! You will definitely set the dance floor on fire!
Double braid
A real dancer will appreciate the beauty of this hairstyle. Comfortable, stylish, what else do you need?
Dance Hairstyles: Spying!
And what hairstyles do professional dancers prefer to practice? We decided to peep, come with us!
© Article author: Tatyana Ebel
Specially for the site 24Hair.
ru 9000 and video instruction
In sports ballroom dancing, as in rhythmic gymnastics or figure skating, an impeccable appearance is extremely important. This helps the participants feel more confident and comfortable, does not distract the jury from non-standard solutions of stylists. Today there are detailed standards for men and women regarding costume, hair and make-up requirements for dance competitions. In the article we will look at what women's hairstyles for ballroom dancing are, which can be used both for competitive performances and in everyday life.
Standards and requirements
All requirements regarding the appearance of participants in artistic sports are established by the rules of international federations. Each discipline is different, highlights for ballroom dancing:
hairstyle should look neat and perfectly styled;
all curly strands must be straightened, and short and unruly hair should be pinned up additionally or styling products should be used;
the emphasis in styling is on convenience and practicality - you can not allow your hair to bloom right during the performance;
it is undesirable to use bulky, uncomfortable hair designs, as well as very tight fasteners, in order to avoid unnecessary discomfort during the dance;
styling should not cover the face, in the classical requirements there is a ban on wearing bangs;
hairstyle should be combined with the overall style of the costume and make-up, as well as match the idea of ​​the number. If this is a pair performance, then the outfit is selected taking into account the partner;
some original hairstyles and minor deviations from the standard are allowed, but there should be no excesses;
for children's competitions, all types of false hair are prohibited, as well as lush bouffants, glitter varnish and very high styling.
The choice of hairstyle always depends on the program of the performance. For example, for Latin American dances, a tail is often used. And for European classics, the golden standard is a bun or shell, which perfectly emphasize the beauty of the neckline.
The most stringent requirements for the appearance of athletes in rhythmic gymnastics. That is why most participants prefer a smooth beam, which is fixed in several layers.
Basic decorations and tools
Already from the first years of ballroom dancing, athletes are taught how to create their own hairstyles - this is important both for ordinary trainings and for small competitions where there are no professional stylists.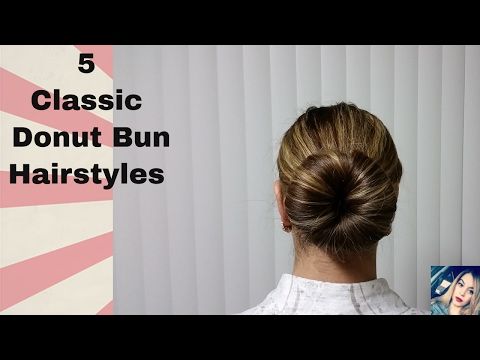 As a rule, experienced athletes have a decent arsenal of various styling tools. Basic fixtures:
Soft hair brush, essential for detangling and smoothing curls.
Special long-handled comb for beautiful parting.
Wooden or plastic hair comb.
A set of tight and strong rubber bands. As a rule, two sets are required - transparent and the same color as the hair.
Ordinary and decorative hairpins (invisible).
Shade-matching bun roller.
Mesh in different colors to form a bun.
Strong hold gel, wax and hairspray.
These tools and accessories are suitable for creating hairstyles for ballroom dancing or ballet, as well as for other disciplines - rhythmic gymnastics, figure skating. For synchronized swimming, an additional water-repellent gel is required.
It is best to purchase a professional tool right away. It is easier to work with it, and the wear resistance and quality of the material is a level higher than household appliances.
Ballroom Hairstyles
For different directions and ages there are certain requirements for the appearance of participants. Hairstyles that are great for a Latin American program will be out of place in a European one. Below we will look at the most common options for women.
Tail
Latin American sports classics are characterized by bright images. It is here that some deviations from the standards are allowed in order to emphasize and enhance the expressiveness of the partner. Most often it is the tail. This hairstyle is great for athletes with long hair.
Creating a tail is not difficult, but it is important to consider the requirements:
hair should be perfectly even, and the tip should be dense and well-groomed;
haircut is updated no later than 1 day before the performance;
combing the tail must be carried out before each exit to the floor;
requires a complete and thorough licking of the hair.
Here is a classic ballroom ponytail:
Wash hair well and dry a little. Carefully smooth with an iron.
Fix the front straightened strands on the back of the head with an elastic band. It can also serve as an element of decor.
Be sure to lay the bangs on the side or straight. After that, fix it securely.
From several strands or the entire volume of hair, make a tail. A braid is also allowed, additionally fixed with elastic bands.
An elastic band for fixing the tail is usually selected either to match the hair or the shade of the suit. She must pull her hair very tightly so that the styling lasts the entire program. To enhance the fixation, you can additionally use varnish.
Adult participants may wear a hairpiece to match their own hair.
Braid bun
This hairstyle is suitable for both training and performances.

Its plus is that styling is easy to do on your own. At the same time, the pigtail bun looks strict, but at the same time very elegant. Step Algorithm:
Pre-washed and straightened hair, treat with any styling product along the entire length.
Assemble at desired height. Tie a tight tail.
Braid some braids. They can be of different thickness, it doesn't matter.
Twist all hair together with pigtails into a tight braid so that the weave is from the outside.
Put everything in a bun. Fix and, if necessary, use the decor.
An additional decoration for a high and low beam can be a mesh. It securely fixes the styling, preventing the hair from falling apart during the performance. The mesh should be put on over the hair after the formation of the bun, additionally secured with hairpins over the entire surface.
The classic bun and braided version can help even out the height of partners. If the man is shorter, then the beam should be lower, and the partner should be bouffanted.
Shell bun
The easiest way to create hairstyles for ballroom dancing. The shell is suitable for almost any classical program and looks very elegant. Suitable for owners of long and medium length hair. The simplest algorithm:
Wash hair, work with foam or mousse to fix it.
Comb all curls to one side, secure with bobby pins. Hairpins must be fastened strictly vertically, starting from the top of the head and to the back of the head.
If the hair is thin, then you can additionally put a roller, securing it with invisibility.
Comb all loose strands and lay over the overlay, tucking the edges inward.
At the end, fix the structure with varnish and decorate if necessary.
For official competitions and demonstration performances, the second version of the shell-bun is also suitable:
Comb and straighten hair. Be sure to treat with gel to enhance smoothness.
Divide all curls into 4 approximately equal parts: two temporal, parietal, occipital.
From the bottom row of hair, twist the tourniquet and give it the shape of a shell. Fix invisible.
Comb the hair in the parietal region, lay over the bun and fix again.
Wrap the shell structure with strands from the temporal zone, first one and then the other.
Fix the shell securely with hairpins, carefully varnish.
Shell - a universal option for sports ballroom dancing. Such a bundle looks advantageous both in the European program, demonstrating the neck line, and in the Latin American one - for reliable hair fixation.
Wave
This variant is more often used in Latin American dances. The second name is a cold wave, since you do not need to use an iron or curling iron.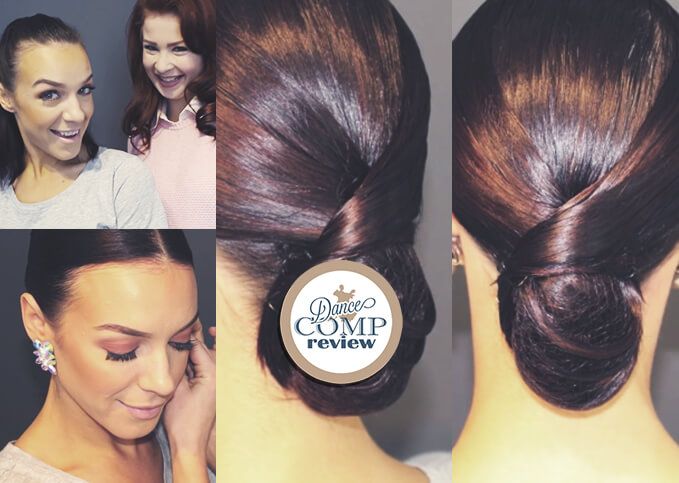 Procedure:
Treat clean hair with any fixative.
Separate part in the center - curls will form from it. Remove the rest of the hair in a tight bun, secure.
Lay the hair strands in the desired direction, trying to keep the shape of the letter S. Fix all the bends with clips.
After the varnish is dry, use the hair dryer on a cold setting.
Remove clips and finish your hair. Spray with varnish and decorate as needed.
A similar variant can be created with a corrugated curling iron. However, most athletes prefer the cold wave, as this method is safer for the hair.
Laying with ribs
This hairstyle is suitable for Latin American dances and modern programs. This is one of the best solutions for owners of thin hair, as the hairstyle allows you to visually add volume.
Step-by-step instruction:
Wash your hair thoroughly, treat your hair with foam and lightly dry it with a hair dryer to make it smooth.
Select a small part of the strands in the forehead area, apply powder to them to increase volume.
Separating strands of hair one by one, it is easy to comb them and fix them with varnish.
Shape the ribs as needed, gather into a bun and lightly secure with invisible pins.
Treat the curls in the temporal region in the same way.
Gather the remaining strands into a bun. Form small ribs.
Hide the edges and lay them around.
Use strong hold varnish and decor if necessary.
The hairstyle is quite difficult to do on your own. If possible, it is better to ask for help.
Gossamer
Traditional hairstyle for most ballroom dancing styles.
Step-by-step description:
Separate pre-washed and dried hair with a side parting.
Separate a small strand from the face, temporarily fix it with a hairpin. Gather the rest of your hair into a low ponytail.
Divide the tail into 2 approximately equal parts, lay each of them in turn. Secure the resulting bundle with hairpins.
Divide the hair left at the very beginning into several thin sections. Treat each generously with gel.
Create a cobweb by weaving wet curls.
Secure with invisible hairpins. After drying, they must be removed.
Finish with a strong hold hairspray. Similarly, you can create a cobweb without parting. In this case, part of the tail does not need to be removed in a bun.
Haircut for short hair
Both the European and Latin American programs allow the use of a stylish women's haircut without the use of any devices. This option is especially relevant in modern dances, for example, hip-hop. It is also possible to additionally color or shave the pattern on the back of the head, temples, but the haircut must be updated the day before the competition.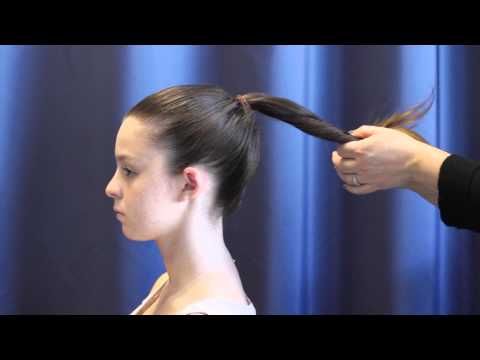 Short haircut is great for owners of short and ultra-short hair. Before the competition, it is enough to wash the curls well and lay them with a little varnish so that it does not stick the strands together.
How to make a mirror fairing?
Glitter is one of the components of many dance hairstyles. Specularity is a sign of professional styling of athletes. How to achieve it:
First comb all hair, apply gel or thick cream. Comb again using a comb with very fine teeth or a special brush.
Dry the gel with a hair dryer on a warm setting.
Spray hairspray liberally at a distance of 5 cm. There may be smudges, this is normal, they can be easily removed with a tissue.
Form a ponytail and secure it tightly with an elastic band.
Create a smooth finish with a thick bristle comb.
To create a wet sheen, use the varnish again, and then dry the structure with a hair dryer on a cold setting.