How to do a lap dance for beginners
How to Give a Lap Dance
I don't know who needs to hear this, but you don't have to be an amazing dancer to give someone a lap dance. Seriously. Even if you have zero coordination and can't hold a beat to save your life, lap dances have little to do with "skill" and more to do with confidence. (It's like the saying look good, feel good, do good.)
In other words, there's no right or wrong way to give someone a lap dance, so long as both parties are enjoying themselves.
That said, there are a few things you should know before diving head first into it. And luckily for you, we've tapped experts Jaclinne Cheng, CEO and founder of Spicy Lingerie, and Rori Gordon, owner of gentleman's club Billy Deans Showtime Café to drop all the tea.

Here's what to do when you literally don't know what to do. Enjoy!
1.
The average lap dance should last at least two songs.
This would equal a total of six or so minutes, but obviously adjust this to your own preferences and add time as you see fit, says Gordon.
If two songs seems excruciatingly long to you, remember that it's not. You can watch 6-7ish TikTok vids in that same amount of time, don't let your anxiety win this one.
2
. Plan your song playlist ahead of time.
Just like you check your PowerPoint before giving a big presentation, make sure you have your music cued up and ready to go. Depending on what kind of vibe you're going for, picking from this playlist of sex songs may be ideal.
"A lap dance is supposed to be seductive, so choose songs that inspire your sexuality," says Cheng. Her picks: "Climax" by Usher, "Girl With the One Eye" by Florence and The Machine, and "Naughty Girl" by Beyoncé.
3.
Wear the right clothing.
You should put on anything that makes you feel extremely sexy, says Gordon. "I love lingerie, garters and thigh-high stockings with a long sheer gown," she says. You can also pair your outfit with some slip-on heels since they accentuate the hell out of your body.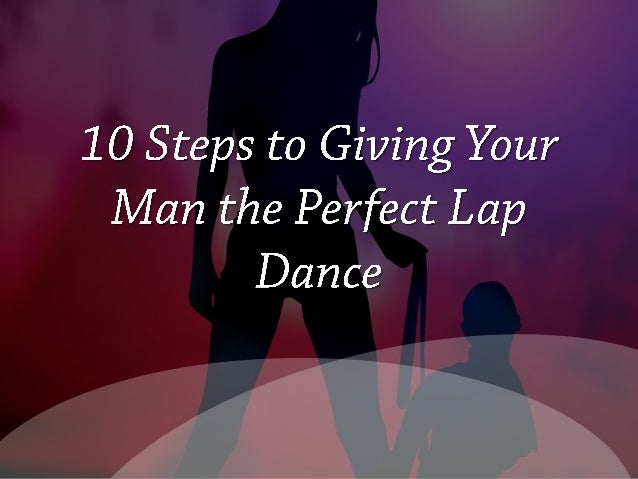 Just make sure you walk around in the shoes beforehand to get used to them, suggests Gordon. No shoe is worth breaking an ankle over.
It's also important to layer your clothing, especially if you want the lap dance to lead to sex. This may involve stripping down as you give your partner a lap dance, which is like a super-sexy added bonus.
4. Do a quick lil stretch before.
"It's important to stretch before you perform to prepare yourself for any extraneous movements," says Cheng. There's no greater buzzkill than bending over your partner and killing your back in the process.
5. That said, please don't do anything your body can't handle.
If you can't do a somersault, it's probably not worth trying a backbend. Same goes for the splits. But if you are flexible, definitely show it off. Going for a backbend while sitting on your partner's lap is definitely a crowd pleaser too, says Cheng.
6. Set the mood with dimmed lights and candles.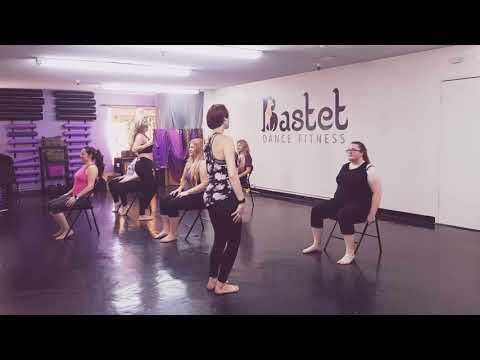 But don't make it too dark to which your partner can't see you. You might also want to play into a role-play fantasy if it's something you and your partner have discussed beforehand. Dress up as a nurse, devil, teacher, whatever—just make sure your setting resembles the theme at least a little bit too.
7. Make sure you have mastered some moves beforehand.
No need to plan a full-on dress rehearsal, but you should have an idea of what you want to do, how you want to touch yourself, how you want your partner to touch you, etc. before just going into it blindly. Here are some v common moves you can add to your routine:
Stand between your partner's legs and lean your upper body forward with your back arched and your butt up in the air. This gives your partner a super-hot view of your body. Trust me.
Turn around and hover your butt just above their crotch, moving your butt in circles like you're painting their lap with your cheeks. (Feel free to place your hands on their thighs or the arms of the chair for balance.)
When in doubt, know your hottest seduction tool is your hips. So slowly start swaying your hips from side to side, and then move them in a figure eight to the beat of the music.
8. Choose your setting wisely.
This can be in a bed, on the couch, on a chair, or wherever you're most comfortable. Just make sure that with whatever setting you choose, you can switch between standing above your partner, sitting, and squatting easily and whenever you want.
9. Think less about dancing and more about connecting with your partner
.
If you're not a dancer, taking the pressure off of a lap dance can help. I don't know any receiver who isn't going to enjoy the view (the view being you, someone they're already super into, stripping and undressing right before their eyes). I can promise you, the last thing they're thinking about is how on-beat you are with the music.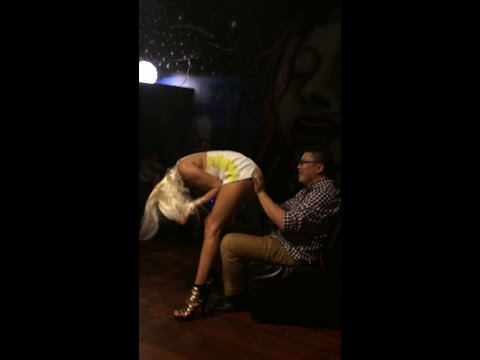 10. Have fun and be confident.
"If you're not having a good time, your partner will be able to tell, and it won't be an enjoyable experience for both of you," says Cheng. Let loose and don't be afraid to move to the music in whatever way you want to. There's nothing you can do here that would be wrong or incorrect. Remember, so long as everything is consensual, it's literally impossible to fuck up a lap dance.
8 Moves To Give Your Man A Perfect Lap Dance
This discreet newsletter will teach you how to make him cum hard, give freaky oral sex & make him scream your name in bed. Click here to get it.
You might associate lap dances with strip clubs and late nights, but that doesn't have to be the case. Men like a little spice, even in long-term relationships, and giving a good lap dance to the guy you love can be an excellent way to show him how you feel and bring a little sparkle to his eye.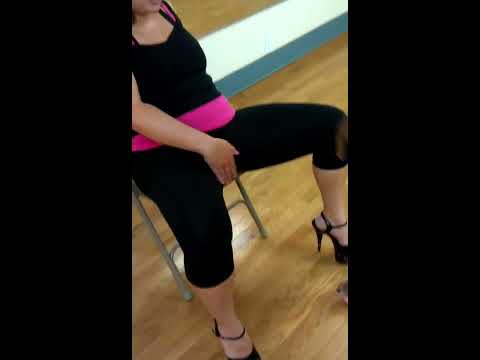 Of course, you can't very well deliver if you don't know how to give a lap dance, which is why we're going to talk about the ins and outs of actually giving him a lap dance in this article. Below, we'll cover the basics, including how to bring up the subject with your guy, how to practice and what to wear, among other details.
Do you currently struggle to orgasm during sex or masturbation? If you do, then you may want to learn about the Easy Orgasm Solution. It will teach you how to have multiple vaginal and full body orgasms during sex and masturbation. It works even if you currently struggle to orgasm during sex or when masturbating. You can find out more here.
Keep in mind that the finished effect will either be sexy or bumbling, depending on how much time you devote to getting it right beforehand. If you want to give a good lap dance, don't rush the process. Instead, follow these steps and you'll do great.
1. What to Wear
When giving him a lap dance, one of the most effective moves is to remove clothing as you go along.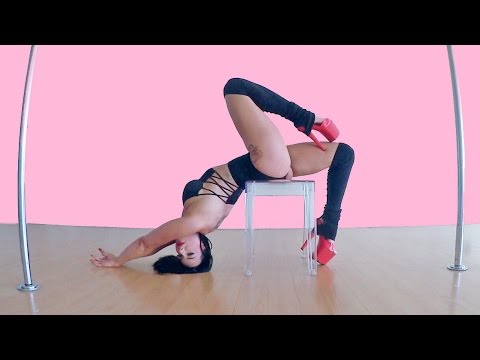 This not only ups the ante little by little, but gives you an opportunity to do something a bit different every once in a while, removing various bits of clothing in lieu of dance moves … or better yet, turning the removal of clothing into dance moves.
Wear layers so you can strip down. Of course, you can't be dressed like you're heading out into the Alaskan wilderness when you start, but there are ways to layer up without looking bulky or silly. For instance, you can wear a bra, a camisole and a sheer blouse on top, perhaps embellished with a feather boa. On bottom, you might consider wearing thong underwear, tiny skintight shorts and a skirt over them. That gives you several pieces to play with, which can really help heighten the effect of the dance overall.
Incorporate the type of clothing that your man finds sexy. More on that here. Get more hints in our article on strip teases.
2. Practicing Your Skills Beforehand
If you don't know how to give a lap dance, this party won't go very far, now will it? So the first thing you have to do is learn how.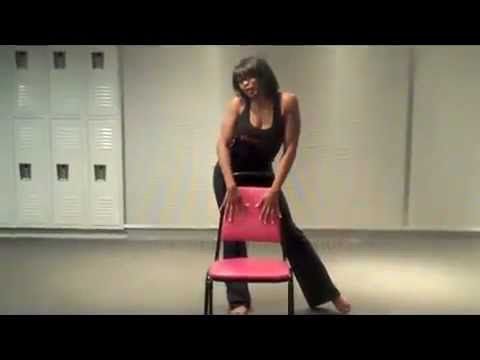 This is easily achieved just by watching YouTube, but if you need some additional inspiration from an expert, Carmen Electra has some great videos. Important moves to master are circling the chair, climbing onto his lap, and dipping down and back up. Of course, there are many others, but these will make a great foundational repertoire.
Related: If you want to give your man back-arching, toe-curling, screaming orgasms that will keep him sexually addicted to you, then you'll find them in my private and discreet newsletter. You'll also learn the 5 dangerous & "dumb" sex mistakes that turn him off and how to avoid them. Get it here.
Remember to play up your assets. If you're small-chested but have a really nice behind, make sure that faces him for at least part of the dance, and run your hands over it lightly. If your breasts are your best feature, make sure they're front and center.
However, you shouldn't worry too much about your body. If you need a confidence boost, then check out tips to love your body.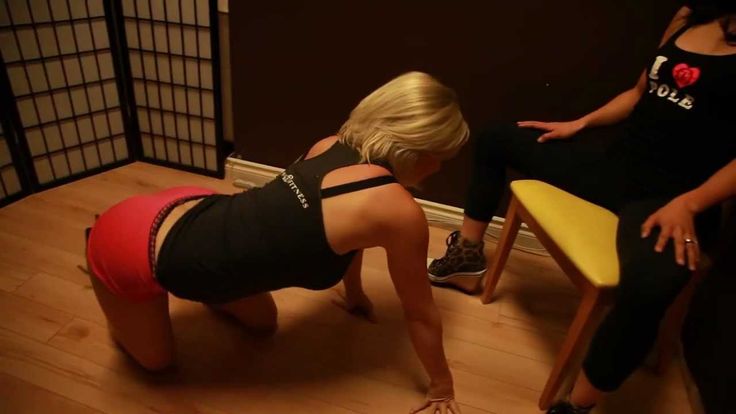 3. How to Suggest Giving Him a Lap Dance
One of the key ingredients in a good lap dance is a lack of awkwardness. If things feel bizarre or weird between the two of you, it won't be very much fun for anyone, now will it? That means that the way in which you bring up the subject has to be casual, calm and naughty. A little shyness is fine, but if you lack confidence, so will he. When suggesting the dance, put on a playful or rowdy face. Be coy, inviting him "into your chambers," or to "step into your office." Maybe turn it into a role play scene. Make it fun, and be confident.
4. Spice Things Up
Unlike girls who give lap dances in strip clubs, you're actually at liberty to touch and take things further (lap dances work well for sex!). Lucky for both of you, right? Instead of keeping the requisite distance between the two of you, sprinkle a few extra moves into your lap dance, stroking your hand down his chest or up his legs, kissing him on the lips or the neck, and making full contact once in a while.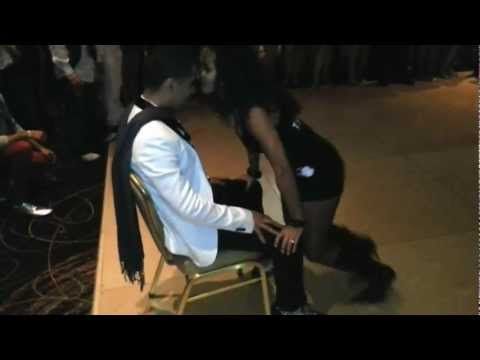 Check out this post about foreplay for more ideas. Of particular notice is dry humping, which is essentially what a lap dance is! Of course, you're free to do even more than that if you want (wink, wink), but pulling away once in a while can heighten the anticipation.
Keep in mind, though, that the no touching rule can actually make things even more exciting in some cases. If you want to go this route, just tell him at the start of the dance (in your sultriest voice, of course) that he better keep his hands off you or you'll call your manager. Then, whenever he makes a grab for you, simply take his hands and pin them over his head or behind his back, or make him sit on them. If you're feeling especially frisky and want to break a few rules, slap some handcuffs on him to include elements of light bondage.
5. Making It Complicated or Simple
This really depends on you and your man. If you have a dance background or gymnastic moves, complicated might just suit you.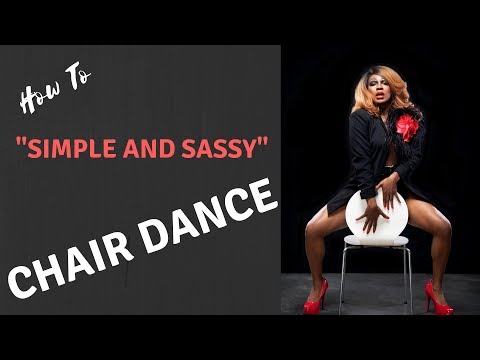 If you're like most of us, however, simple is probably more your jam. In that case, go with it. Slow and sexy is perfect for lap dancing.
6. Which Music to Play
Marvin Gaye comes to mind as the typical lap dance music, and while "Let's Get It On" certainly sends a pretty clear message, there are plenty of other choices out there as well. Think some Usher, which has a faster beat but still contains plenty of innuendo. If you want to move a little bit more slowly, there's a whole world of R & B for you to explore. And you can always let your own tastes as a couple dictate what you like: anything with a decently slow, slinky beat will do the trick. This post has more more ideas for sexy music, and these songs are great for lap dances specifically!
Remember to practice your lap dance with the music you choose. If all you do is practice along with videos, your timing might be off when you play the music you've compiled. Speaking of compilations, make sure the songs you pick transition smoothly from one to the next, without weird interruptions that could throw off your mojo.
7. Design a Good Build Up
One of the most important components of giving him a lap dance is a good buildup. You can't just dive straight into a bunch of grinding and hope it will be sexy. Similarly, feather light touches and a little bit of wiggling does not an entire lap dance make. Instead, you have to escalate the action all the way throughout.
The best way to ensure you're building during the whole dance is to design a routine beforehand. Mix and match your moves so that you're always going a bit further as each minute ticks into the next. Of course, it's okay to occasionally back off or slow it down, but the overall feeling should be of rising action. Think of a book or a movie: in general, each "scene" should be a little more intense than the last. A little sexier, a little closer, a littler more risqué.
8. Calm Your Nerves Beforehand
Sure, a little bit of nervousness is cute, but if your bashfulness makes you unable to, you know, perform, then what's the point? If you find yourself too shy to truly make it happen without some help, have a drink or two beforehand.
In fact, a night when both of you are having a few glasses of wine (such as a holiday or anniversary, when you're likely to be celebrating already) can be perfect, because your man will lose his initial inhibitions as well.
See? Giving a lap dance isn't as hard as you think it is, provided you take the time to practice and set everything up beforehand. Not only is it totally doable, giving him a lap dance can make your relationship a lot more fun and bring you closer to one another.
Consider saving this surprise for a special occasion, like his birthday, a holiday or your anniversary. It will have a lot more impact if he doesn't know about it beforehand, so don't tell him you're practicing or even hint at the surprise. Instead, whip it out at a totally unexpected moment and watch his eyes shine!
Orgasm Every Time. Easily. Here's How...
I want to tell you about my friend Karen.
Karen came to me one day. She was hysterical.
She told me that her marriage was falling apart because she and her husband didn't have satisfying sex.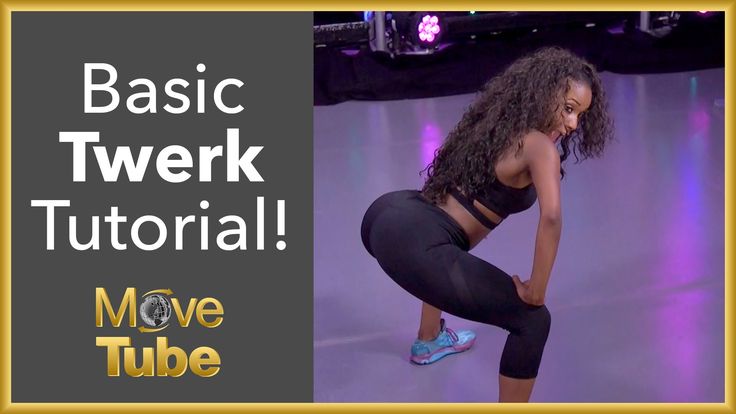 Every time they were intimate, Karen was faking her orgasms. It turns out she couldn't orgasm during sex.
In fact...
She never had an orgasm in her entire life. Not one!
This left her feeling embarrassed and ashamed. And...
She completely hid this from her husband. Thankfully...
It turns out that there is a way for any woman to orgasm. Easily. And have multiple vaginal and full body orgasms during sex and masturbation.
I shared the process with Karen.
After she followed the simple process, she could barely come to terms with how...
Quickly and dramatically her sex life changed.
We met up a few months later and...
She would not stop talking about it,
"I thought I was one of those women who couldn't orgasm. I used to think I was 'broken' and 'unfixable.' This saved my sex life, and that saved my marriage."
Even if you currently struggle to orgasm during sex or when masturbating, this process will also work for you.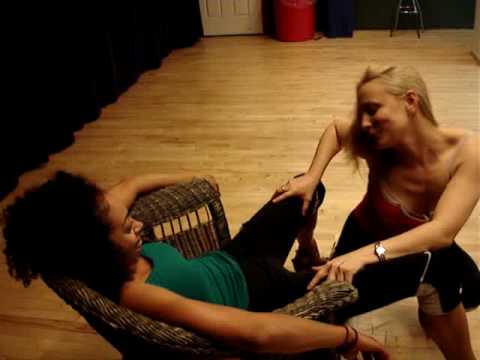 And best of all, you don't need to do anything weird or uncomfortable to start having the best orgasms and sex of your life.
Private dance for beginners step by step. How to dance seductive dances - video lesson. Beautiful dance for a loved one
Every man likes a woman's body, and when a woman's body performs some kind of dance moves, the man simply begins to melt like a piece of ice and idolizes his woman. It's no secret that every man just dreams that his chosen one would dance a private erotic dance for him. Today, dear girls, we will give you some tips to help you learn how to dance a lap dance.
A beautiful dance for a loved one
To give this hands-on experience, educate yourself on the basics of business using the resources of your state and city. First of all, business finance and marketing are arranged. Long before you own your own studio, you can develop an apprentice by providing you with a built-in clientele during your first year as a studio owner.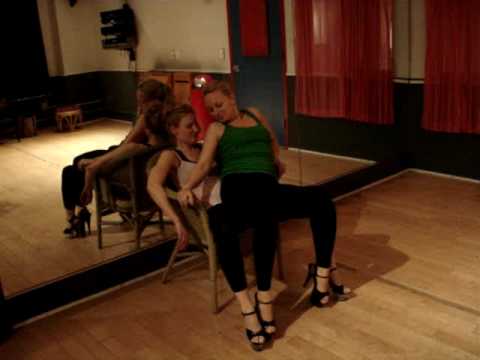 Offer your dance instructors local after-school programs, gyms, and churches.
Denise Schindler, who owns the Blanchard Dance Center in Kenner, Louisiana, first offered dance classes at a local preschool, making it as painless as possible for the owner. "I told her I would send in the enrollment forms and the students would pay me directly," Schindler says. I said it didn't matter if the kids were male or female - they didn't have to move into tights. After a couple of years, a few of Schindler's students were ready to leave the kindergarten, but still wanted to take dance classes with them - and the studio with guaranteed enrollment was born.
If you have read up to this paragraph, then you probably decided to still learn to dance and surprise your young man. The first thing we need is to overcome ourselves, to throw out of our heads all the prejudices and embarrassments that can only arise in your head. Even if you are not a slender model, even if your body is not perfect, forget about it and remember that your dance will be great.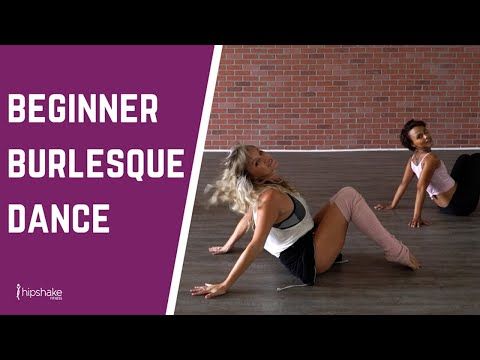 Secondly, do not worry during the dance, even if something does not work out for you or you do something wrong, there is nothing to worry about. Any movement can be replaced by something else, and your chosen one clearly does not belong to professional dance judges.
The most original gift
A formal business plan is the ultimate reality test to balance your passion for your business idea. Do market research on your leads and test different class prices based on proposed class variables and potential bids. Figure out all your expenses, including those that are often overlooked: marketing, website design and content, signage, studio management software, equipment, and insurance policies. Once you start, you will often need to adapt this business plan, but the initial plan is a must-have plan for how you are going to make money.
If you have overcome all the fears, then move on to the next one. To the manner of behavior during the dance. Now, let's talk about your perspective.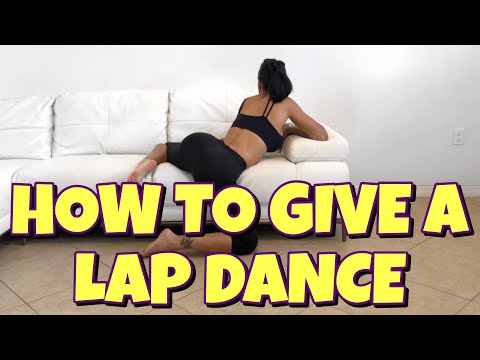 During the dance, try to look your chosen one in the eyes, the look should be like that of a cat, sometimes playful and cheerful, and sometimes bold. It is this look that will help you awaken passion in your young man.
Studio space is probably the biggest cost you will face. If you buy or rent your own space, you will need to make monthly mortgage or lease payments, and you may also need to invest in construction to tailor the space to your needs. Then current accounts for extensive utilities and support. Consider renting an alternative practice space, at least initially. As long as your conduct is professional and your curriculum is legal, a space like the Legion's Hall or the Foreign War Veterans' Hall can be a great place for a weekly dance class.
Behavior and so on are undeniably important in dance, but one should not forget about the external environment, namely lighting. Not a bright light, the light of a night lamp or a sconce is suitable for dancing. Not bad enough, your movements will also be visible on your shadow.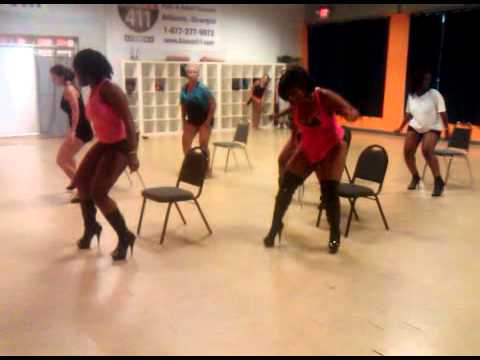 One of the most important things in a lap dance is your clothes. Clothing should be light and fairly easy to remove. So that during the dance you do not suffer with fasteners, buttons and zippers, otherwise your dance will definitely not go according to plan, given that there will still be some kind of excitement. For example, you can take a classic outfit that you have obviously seen in many films. For example, a jacket and tie that barely hangs around your neck. The jacket can be replaced with a translucent white shirt or something similar. High heeled shoes can be used as shoes. From underwear, thongs in conjunction with stockings. Seeing you, a young man will be delighted even without dancing, and in fact the outfit in this case is not yet a key moment.
Offering to rent, as a rule, slow lease terms, will often be cheaper for you. Or consider adapting your garage or basement as a studio space. You're already paying rent or a deposit, and by working from home, you'll also get a hefty tax deduction.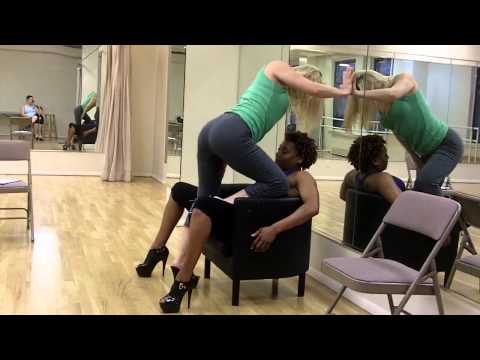 If you're in a bigger city and have mostly adult clients, don't forget about the new pop-up dance classes in different locations every week. Changing class locations often requires careful communication with your customers, but can be an inexpensive, healthy start for your business.
Remember not to immediately pull off your clothes and get naked in front of a man. As a rule, a man likes mystery more than open nudity.
You can use a chair as a dance equipment, you can perform a sufficient number of interesting movements on it, or you can simply put your young man on a chair in the middle of the room and start dancing.
Today's college dance programs often incorporate integrated teaching practices into their curriculum. Plus, you can shape a new crop of dance instructors in your style at lower hourly rates. For bulkier children's classes, start your own student assistant program by bringing together class assistants from your older, more mature students. Have your dance assistants make trips to the sauna, work on the sound system, and keep the room warm.
Many dance instructors reward classroom assistants with a special number at the end of the year or a random pizza party. Schindler, who kept her studio small, only hired her first outside instructor three years later. She relied on her business partner's sister and later her daughter to help her teach and manage classes. Now, 15 years later, Schindler has only hired two of his former students to come and teach, one on a regular basis and the other as needed.
Everyone knows that there can be no dance without music. So for dancing, and even more so for this, you need to choose a decent composition. It is better to choose a track that both you and your chosen one like, but remember that you must repeat the movements to the beat of the music, otherwise the dance may come out not what you wanted.
Do not get involved in dancing for a long time 3-7 minutes for dancing will be enough. And so the climax. For you, we have prepared several training videos that once went on TV.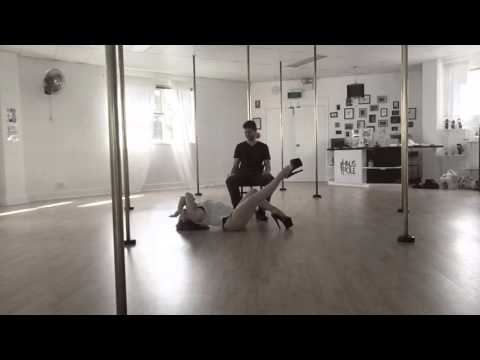 In our opinion, these lessons are worthy. Alisa Malkova will be your erotic dance teacher for the next 10 lessons.
Bartering for services is as old as commerce itself, and when done in a businesslike way, it can be economical. Delegate certain office tasks—administrative work, studio cleaning, and costumes—to qualified and willing parents, in exchange for free or reduced tuition for their children.
"I like the barter system!" Schindler says. After learning that the studio mom could draw, Schindler traded free dance classes for the scenes. Studio dad pushed his studio windows outside in exchange for tuition; another parent painted the interior of the studio in exchange for dance lessons.
Scheidler says the key to maintaining a barter professional is clear communication, preferably in writing. "You need to specify what exactly you're looking for and that you're willing to give it up, in terms of number of classes or dollar amount," she says. "And if you convey the idea that the service is meant to improve the studio, it elevates the exchange beyond just transactional.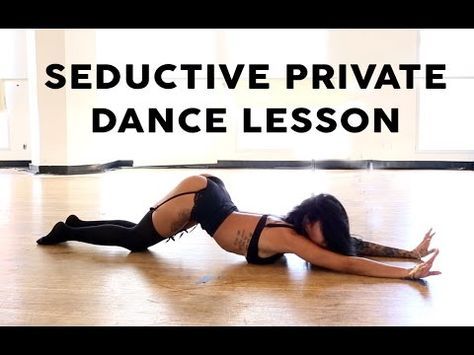 "
Getting used to the role
I have, according to my dance teachers, "the ideal dancer's body." My legs are full and I have a great turnout. Photo by Igor Burlak, courtesy of Tamara King. Due to the annoying voice and muscle pains, not necessarily for teachers, but it often happens after hours of teaching. Being a dance teacher is physically, mentally and emotionally demanding. Unfortunately, whether it's because you're pressed for time or because you're solely focused on your students, self-care isn't always a top priority.
You may think that you don't have time to look after your personal well-being, but what you really don't have time for is injuries. Here are seven strategies to help you avoid injury and be at the top of your game. In addition, talking while dancing challenges your respiratory system and can stress your diaphragm muscle. Because the diaphragm is attached to the spine and plays an important role in supporting the core, stress on the diaphragm can lead to a variety of problems, including back pain.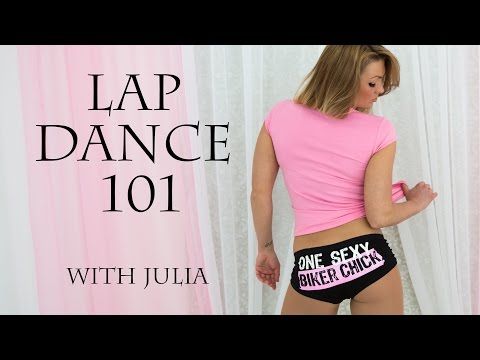 Breathing exercises can improve your abdominal coordination, helping your body stay strong and healthy. Ott Thompson recommends a simple approach: observe habits or look for hidden tension while inhaling, and then focus on exhaling slowly.
Seductive erotic dance is able to ignite your feelings again, bewitch, surprise and delight. It will make you look at you differently, arouse passion and vivid emotions.
I really want to learn how to move beautifully, dance femininely, undress seductively! By nature, this talent is not given to everyone. Although, if you wish, you can learn from the comfort of your home using online video. This video strip dance lesson will help you.
Unless you're a musical theater dancer, you've probably never learned to take care of your voice. Matt Pardo, dancer with Lucinda Childs dance and associate professor at Elon University, found that when the studio is big and full of loud music, he's tempted to lift his chin and chest to try and push his voice out.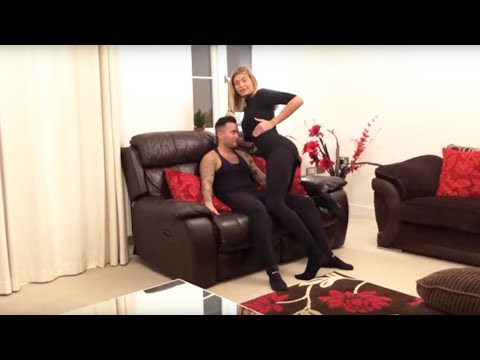 However, years of classical voice training have taught him that it is best to resonate his voice with a relaxed chest. As Pardo explains, "Leave your head to your back; then the neck is in alignment and you can project more."
Watch the video, learn to move gracefully, sensually, express your emotions through movement. Practice a little at home with this video tutorial. Watch sliding and smooth cat movements that will help seduce, tease, seduce. that is, they will make you irresistible.
Are you shy? Familiar! But we can overcome. . I hope you master the graceful dance moves and surprise not only yourself, but also please your lover.
He also suggests setting up short prompts and prompts with students in the first few weeks of each term to spare your voice. You are probably advising students to stretch, cross, warm up and cool down. Don't forget to do it yourself. Before you crash for the day or jump in the car or sit on a pile of paperwork, take a few minutes to stretch and cool off.
You never liked your extension on the right side, and now that you're not a student, you might think that you don't need to use it, but you're wrong.
Free, in Russian, with instructor's explanations, watch and learn the dance technique of strip dance.

Private dance for your beloved home: what you need
5
When you visit a night club, you see beautiful dancers, do they inspire you and do you want the same? A private dance for a loved one is not only an outfit and movements to the music. In a private show, everything is important - posture, flexibility, ability to play, seduction, mystery. A man will certainly be fascinated by the game if a woman thinks through the show in advance, chooses an outfit and appropriate music.
Creating an image
Having decided on the image it is important to think about an outfit that will match the idea. Accessories and things that will never be superfluous are stockings with a belt, a corset, garters, high platform shoes.
In addition to aesthetic beauty, clothing should not constrain movement in dance.
Some recommendations when choosing an outfit for a private dance for husband:
If choice fell on the image of a fatal seductive, then the outfit can be minimalistic. It may be a chic evening dress embroidered with various patterns of rhinestones. Dress can be with an open back and a deep neckline. For beginners, this image ideal if the girl does not yet know how to dance a private dance for her beloved, so that he liked.
Coquette image means cute costume. You can wear a short skirt with a pleat or with checkered print. A shirt with unbuttoned buttons is ideal for a skirt or a revealing top.
Lolita is a puppet image that conveys the infantilism of a person. To create a private show for a man in the image of Lolita, it is worth making bangs, tying pigtails with bows. From clothes it would be ideal to wear long socks, a schoolgirl skirt. The image of the Nymphet in dance, it should convey the energy of seductiveness and fun of a young dancer.
Catwoman - it is desirable to dance professional plastic privat in such an image. After all the very image of a cat is a symbol of physical flexibility, beauty, grace.
Attributes and atmosphere of the house
Use in dance foreign objects and attributes, such as, for example, a scarf or a weightless a transparent shawl, men's tie, hat or even an ice cube. Can be tied your loved one's eyes and turn on special music for a private dance - this is necessary for creating intrigue in private dance for a man. To kindle a great desire and passion in a loved one, you can forbid him to touch his body parts for a while.
Men are not always freely and openly welcome such a seductive show joyfully with relaxed face. He may have a tense face and a stiff posture. A tense facial expression does not mean at all that dancing and seductive actions are discouraged or undesirable. Just a man can feel a little out of his depth and doesn't know how to show his reaction, especially if for him such a gift occurs for the first time.
Music selection and choreography
Lap dance for beginners is the secret of body movement known only to two. This is a small romantic performance that can be played even without choreographic skills.
Many women interested in how lap dance for her husband to produce a stunning impression. Of course, the musical component of the show should be sexual, and here is a fast or slow rhythm - it depends on the general concept of private "show". The song on average can last 4-5 minutes. Scheme how to dance a lap dance so that a man does not get bored:
40 -60 seconds - entry - a bright and alluring exit, luring the eye;
2-2.5 minutes dance;
1.5-2 minutes - playful mood and seduction.
A lap dance for a loved one is one of the hot dishes served at nightfall. Such a seductive show will be a wonderful gift for your beloved man on Valentine's Day, and will also help restore the former passion in long-established married couples.