How to danza kuduro
Don Omar - Danza Kuduro ft. Lucenzo Frome
$35.95$24.95
Art Type:
Poster
Basic Canvas
Buff's Canvas
Framed Canvas
WHAT IS THE DIFFERENCE?
Size:
12x8"
18x12"
24x16"
36x24"
30x12"
40x16"
50x20"
POPULAR
60x24"
WILL IT FIT MY WALL?
Personalized:
No
Of Course!
HOW DOES IT WORK?
Text on your Frome
Poster / 12x8" / NoPoster / 18x12" / NoPoster / 24x16" / NoPoster / 36x24" / NoBasic Canvas / 30x12" / NoBasic Canvas / 40x16" / NoBasic Canvas / 50x20" / NoBuff's Canvas / 30x12" / NoBuff's Canvas / 40x16" / NoBuff's Canvas / 50x20" / NoBuff's Canvas / 60x24" / NoBasic Canvas / 30x12" / PersonalizedBasic Canvas / 40x16" / PersonalizedBasic Canvas / 50x20" / PersonalizedBuff's Canvas / 30x12" / PersonalizedBuff's Canvas / 40x16" / PersonalizedBuff's Canvas / 50x20" / PersonalizedBuff's Canvas / 60x24" / PersonalizedFramed Canvas / 30x12" / NoFramed Canvas / 40x16" / NoFramed Canvas / 50x20" / NoFramed Canvas / 60x24" / No
8K RESOLUTION
OVER 10,000
LINES
PREMIUM PRINT
PRODUCT INFORMATION
Product Details
Shipping Info
PRODUCT INFORMATION
NOTE: For posters frame is not included.
Presenting the ultimate treat for lovers of the Don Omar - Danza Kuduro ft. Lucenzo song. For the first time ever, we've mapped out the entire DNA of the Don Omar - Danza Kuduro ft. Lucenzo musical clip on canvas from start to finish. Every vertical stripe represents a scene from Don Omar - Danza Kuduro ft. Lucenzo video, with the color taken as the average of all the frames within that scene.
When you take a step back, the overall impact is truly stunning! Music fans get a permanent reminder of their favorite song, which can be read again and again, just like a songbook. If you're looking for a truly unique piece of home decor packed with sentimental value, why not try Frome music art?
WILL THE RECIPIENT GET THIS?
Each order comes with an explanaition card inside
Product Details
Our beautiful digitally-printed canvases are available in a matt finish.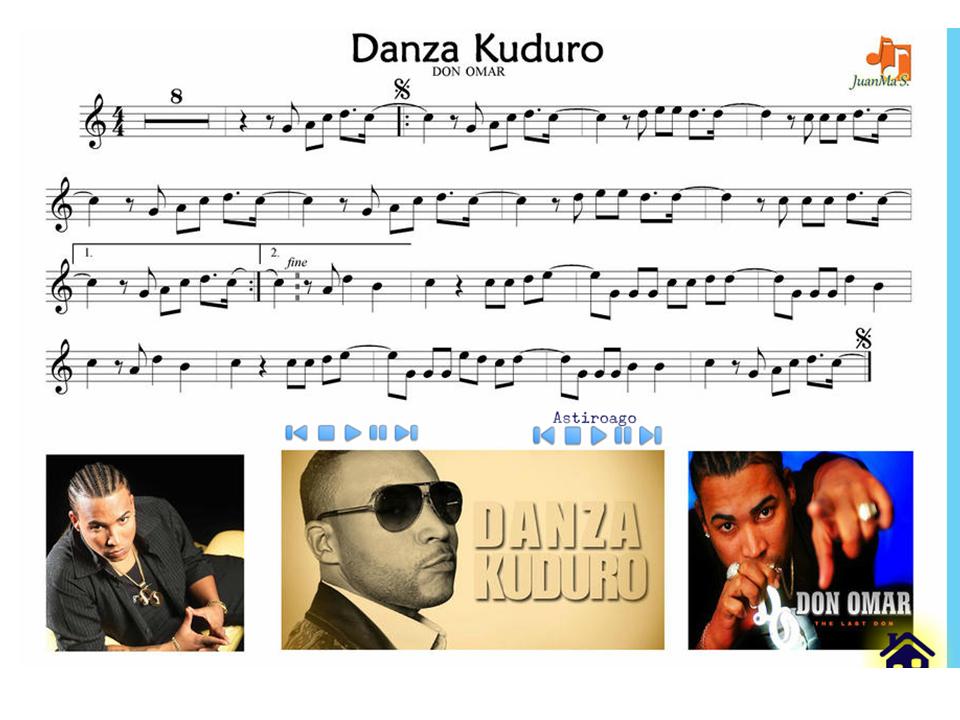 These paintings only use the very highest quality inks, which do not fade or yellow with time. The canvases are resistant to water, scratching and cracking.
Every Frome is bound by a sturdy pine wood frame. Our timber is sustainably sourced from pine forests and is free from knots and warps. All paintings come ready to hang with hooks attached and rubber bumpers to protect the wall.
100% eco-friendly
High-resolution photographic quality
4 available sizes to suit all types of rooms
0.75" (1.25" for 60x24") canvas depth complements any home interior
Easy to clean using a dry cloth
Shipping Info
We offer delivery to most countries worldwide. Frome's canvases are packaged and handled with the utmost care. You also have the peace of mind of a 100% Satisfaction Guarantee and a flexible and easy returns policy.
Average shipping times can be found below. Please note that these estimates do not include manufacturing time.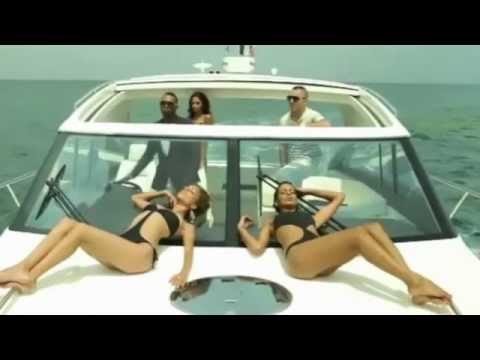 It usually takes 1 - 3 Business Days with up to 6 Business Days at peak periods. Further information on shipping can be found on our Shipping Info page.
Shipping times:
USA: 2 - 6 Business Days
Canada: 2 - 6 Business Days
Australia: 2 - 6 Business Days
UK 2 - 6: Business Days
EU 3 - 7: Business Days
Rest of the World: 7 - 14 Business Days
What Our Customers Say
Danza Kuduro from DistroKid on Beatport
Release Date 2022-03-17
Label DistroKid
Catalog 196779084782
Release
Wail Bouri
Release Date 2022-03-17
Label DistroKid
Catalog 196779084782
People Also Bought
More From This Label
Drifter

TomDan

DistroKid

Pre-Order

Undersea

Mr Dee Swiss House

DistroKid

Pre-Order

Pre-Order

Pre-Order

My Heart

Jonn

DistroKid

Pre-Order

Fading Stars

Nurzat

DistroKid

Pre-Order

Pre-Order
Afro-house dance school.
The combination of traditional rhythms of Africa and modern electronic music of Europe - this is Afro-house.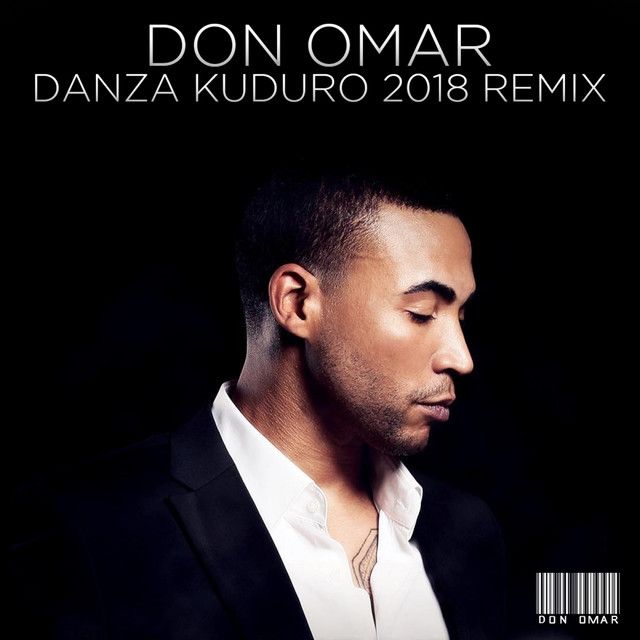 There is also a dance of the same name performed to this music. We will talk about him.
Historical footnote
The second name of this musical and dance direction is kuduro (or kuduru).
Afro-house owes its appearance to the capital of Angola - Luanda in the 1980s. Popular at the time club music cleverly intertwined with traditional African motifs, captivating the youth of South Africa with their rhythms.
An incendiary dance quickly began its march outside the country, and then the continent. The former Portuguese colonies and Portugal were the first to "fall" under his onslaught. It has become difficult to imagine parties in clubs without kuduro dancing. It was the Portuguese musical group "Buraka Som Sistema", formed in 2006, that became the springboard of Afro-house to the big world: the international arena was conquered by kuduro with their light filing.
One cannot but be surprised by the fact that a dance that is so young by the standards of history, originating in a small country with an unstable political situation, has become so famous and widespread.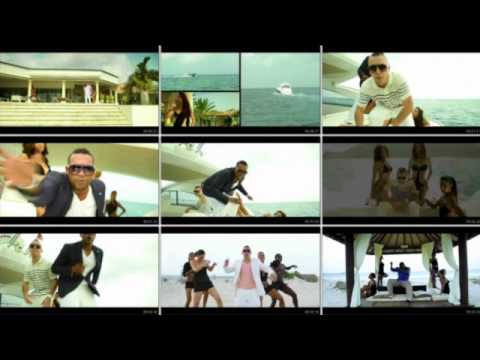 Features
Hip-hop and electronica mixed with African rhythm. Can you imagine the melody? If yes, then you have a good imagination and it will not be difficult for you to imagine a dance either. To make it easier for you, I can provide the following fact: Afro house has similar notes to kizomba and semba.
Modern house movements and elements of ancient African tribal dances mix in the most bizarre way, giving birth to something new and unique. But as they say, it is better to see once than to hear 7 times.
It can only be said unequivocally that kuduro are invigorating motives that liberate the body and make the blood in the veins run faster. There is no place for stiffness and tension. What is there a place for? Fun and relaxation!
Benefits
Why sign up for an Afro-house class?
This is a very original dance. Many people you know can dance salsa, tango or breakdance, but how many people do you know who do kuduro?
An energetic pastime that makes your whole body tone up. It's like being in the gym for hours, only much more interesting.
Although kuduru is a solo dance, it is quite social: it is easily performed in a group.
The main advantage is an inexhaustible abundance of positive, powerful energy emanating from Afro-house.
What to wear to training
Even in the clothes you can see the individuality of this direction. Unlike most of the dances taught by the Salsa Social school, kuduru implies that girls do not wear dresses or skirts. Pants, shorts, leggings would be more appropriate. Yes, and heels here will be superfluous: choose comfortable shoes like sneakers, sneakers. For men, everything remains standard: T-shirts, comfortable trousers.
---
AFRO FEM at the dance school "Salsa Social"
AFRO FEM is a female direction in African dance styles, aimed at the liberation of female energy and the development of plasticity.
Afro fem is a juicy Afro Fusion cocktail (a mix of African styles) in a feminine guise.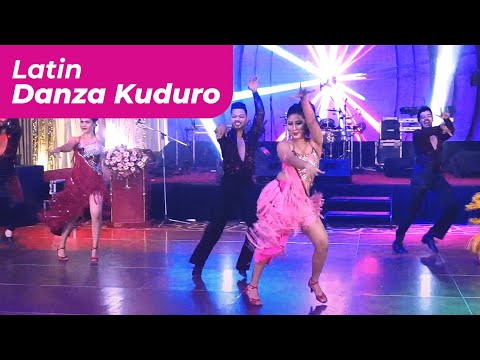 Through this style, you can express all the versatility of your personality. Be it gentle lyrical feelings or vibrations of a strong and independent woman.
At Afro Fem classes, you will learn basic steps, develop flexibility and plasticity of the body, study choreographies, the basics of techniques for liberating female energy.
---
In St. Petersburg, the Salsa Social dance school specializes in many directions and styles.
You will receive from us:
A reliable staff of professionals aimed at the successful development of the program by students.
Studio in the city center.
Great choice of time frames: it will be easy to adjust to the class schedule.
Take advantage of a modestly priced trial class to evaluate the destination and the studio.
A special training system will speed up the process of mastering the skill.
We will help you not just learn the movements, but immerse yourself in African culture.
We also take care of the practical side: we have equipped halls, showers, changing rooms and water dispensers.
If in doubt about the choice or if you have any questions, write or call us! We are also waiting for you to visit our studio.
How to dress better
Kuduro - frwiki.wiki
The point of this article regarding music is to check ( ).
Improve it or discuss what needs to be checked. If you have just pasted a banner, indicate what to check here .
For the free software project, see Rich AJAX Platform .
Kuduro (alternative spelling Kuduro, literally "hard ass" in French) is a musical genre born in Angola.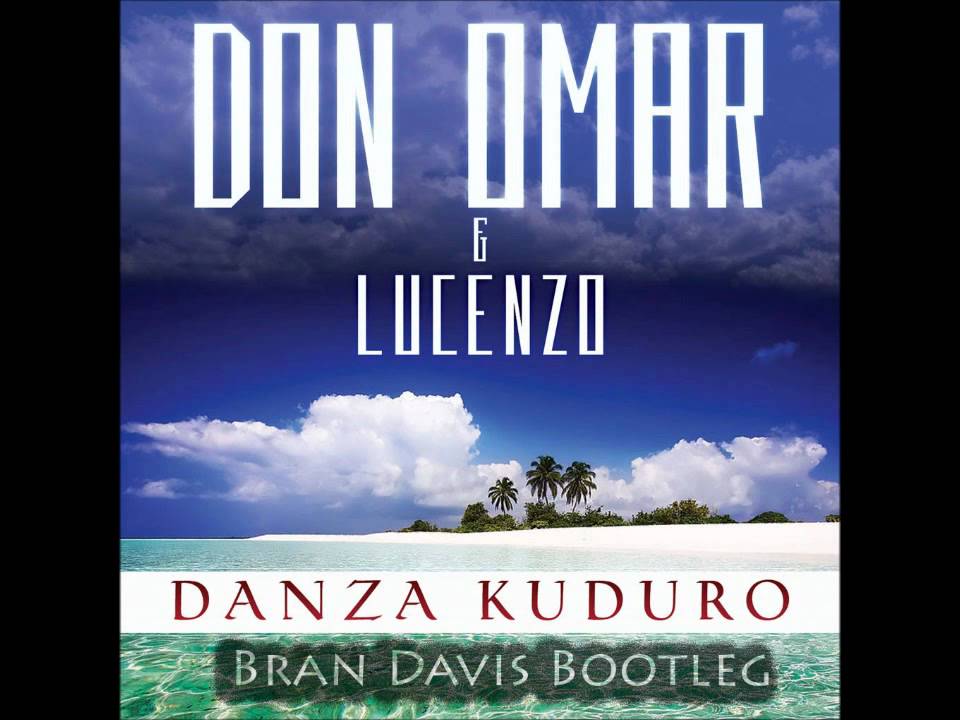 This genre, developed in Portugal by the Buraka Som Sistema group, has gained international popularity.
Kuduro is a mixture of breakdance , semba (Angolan dance), as well as electro and African instruments.
First broadcast on public transport radio, it is considered one of the sub-genres of African electronic music, such as the South African Kwaito . Just like the Brazilian funk baile to which it is closely related, it is derived from the Californian Miami bass sound. The lyrics are written in Portuguese.
The Kuduro dance was invented by the same Tony Amado, inspired by the position of Jean-Claude Van Damme, as well as a dance from the province of Malange in Angola. Tony Amado says: "I once saw a movie where Jean-Claude Van Damme was dancing while drunk ( Kickboxer ). It was so cool (kuduro). I resumed his steps, quickened the pace a little, and thus the dance was born. Initially boycotted by the media, kuduro was distributed only by candongueiros, small collective taxis in Luanda, and the city's popular nightclubs.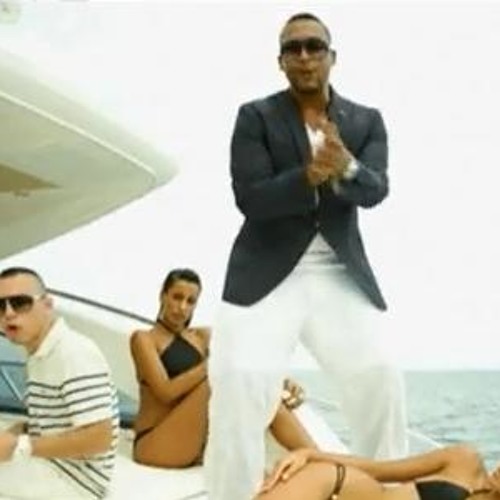 ".
As with the coupe-deque, the kuduro can be danced in a choreography similar to that of Madison.
The Portuguese band Buraka Som Sistema released Black Diamond in 2008, on which we find a collaboration with MIA, the Anglo-Sri Lankan reference electroclash bale funk . This disc seems to be the first one capable of promoting the recognition and dissemination of this musical style outside the Portuguese-speaking countries. The title of their album is a reference to the emergence of a black middle class nicknamed Black diamond in South Africa.
In general, we can associate kuduro with these different currents of raw electronic music, originating in the very underprivileged areas of Masseque and usually eluding the music industry except for very big stars: ghettotech , bass Miami , break-break , grime , funk carioca, electroclash.
Summary
1 Notable artists and titles

1. 1 1- e generation
1.2 2 e generation
1.3 3- e generation
1.4 New generation

2 links
3 External links
Notable artists and titles
1-
e
generation
Tony Amado - Amba Kuduro (1996)
Rey WEBA - kamanga (1997)
Sebem - Felicidade (1997)
2
e
generation
Camilo Travasso - site Fric fric (2001)
Os Inqueridore (Salsicha e Vaca Louca) - Harakuha (2001)
Queima Bilhas - é por isso nao nos gostam (2001)
Semal - Sale (2001)
Maquina Do Inferno - Kunanga (2002)
Pay Diesel - Estao a nos perseguir (2002)
Nacobeta e Puto Portugues - Wakimono (2002)
Dog Murras - Akvi tas (2002)
Virgilio Fire - Man Lolas (2002)
Ray Ta Nice - Bate a Porta (2002)
Maquina do Inferno - Demonio (2003)
Fofa Ndo e Saborosa - Iniquidade (2003)
Noite Dia e Puto Prata - Kibeisha (2003)
Nayo Crazy and Puto Naveya - Kibolobolo (2003)
Magnesio - Chiriri (2004)
Os Lambas - A danca do 4 (2004)
Bruo M - I (2004)
Puto Lilac - Controla a Nganza (2004)
3
e
generation
Bone Turban - De Faya
Os Agres - Sotogar
Os Vagabanda - Matuba yoyo
Os Kalunga Mata - Quem e dos Ossos
Os Granadas - Tia Maria
Agre G - Milindro
Costuleta - Chiriri, Asukar
Buraka Som Sistema : Kalemba (Wegue Wegue) (featuring Pongol)
Puto Prata and Bruno M: Kara Podre
Nakobeta and Portuguese: Baba Baba
Titika Kuduro Dance Queen
Fofando and Saboros
Noite e dia
Propria Lixa
Nao faz isso Bela Os Destroia
Gata Aggressive
Lambas bone
Lucenzo - Dansa Kuduro
New generation
Recommendations
↑ " Pongo tells us his "Kuzola " at www. franceinter.fr (accessed 25 June 2020)
External links
Angola, Kuduro according to Dog Murras, Habibou Bangré, Afrik.com, .
Kuduro description on the Fistup website
How Van Damme Created Kuduro, Libé Labo, .
African folk music
African heavy metal
African hip hop
Afrobit
Afrobeats
Apala
Benga
Bikutsi
Bumba
Cape Jazz
Chaabi
Chimurenga
Offset cutout
Fuji
Genge
Gnawa
Highlife (music)
Hiplife
Igbo social life
Igbo rap
Isikatamiya
Jiva
Jeet Jive
Jùjú
Kizomba
Kuduro
Kwaito
kvass kvass
Kwela
Makossa
Maloja
Marabi
Marrabenta
Mbalax
Mbakanga
Mbube
Mezoued
Morna
Ndombolo
Njuup
Palm wine
Paradise
Congolese Rumba
Sakara
Salegi
Sega
Sesube
Soukous
Twarab
Zuglu
Learn more