How to dance robot style
How to do the robot
Learn how to dance like a robot in this video tutorial! Robot dancing is really all about dime stops from popping dance style. In this video you will learn how to dance the robot easily with foundational popping concepts.
Want more? Get the full Course:
The Ultimate Popping Dance Course (Beginner to Advanced)
Learn how to dance popping and locking with step by step video lessons. You will learn hits/popping, waving, robotics, gliding, vibrating, slow motion effects and more. Become the freestyler you always wanted to be and impress your friends with your dance moves. Includes 3+ hours of video lessons. You can download it instantly or stream it online here.
Learn more & Buy it here (Click here)
---
[Transcript]
If we go to one of the purest forms and definitions of popping, it is actually to act or imitate as a robot.
Robotics is all about dime stops. So dime stops is another huge fundamental dance style of popping. And it is the ability to freeze at a point in time.
Now technically speaking, you don't even really have to hit to do dime stops. It's more of just about the freeze. You definitely see a lot of poppers do a miniature hip when they dime stop.
Dime stop is definitely used a lot in robotics and I think it's a great tool to use to develop patience when you dance. Starting out, it's really easy to get caught in, "I got to do this. I got to go over here and do that." But dime stops force you to freeze. So practicing dime stops can develop patience which is an awesome thing to have starting out.
So dime stops are I think a really easy move you can do on the first try. It's just about freezing. So I'm going to give you a pattern to follow. Start with the left and the right arm to match it. And I'm just going to pick four corners. So I'm going to go left, down, down right, right.
Pop.
Now, I want to add a little bit more. I'm going to start using my heels to turn. Heels. Head.
Robotics is actually I think one of my favorite dance styles. I found myself roboting throughout the whole day. Roboting is definitely something that you can take your natural day-to-day movements and turn that into robotic style kind of dime stops.
So for example, let's say I'm at dinner table. That's the way I'm going to sit down. I put my arms out, set my plate right here, instead of just reaching out to get my fork and grab, I can go. So really, it's just about using a regular way of doing things and thinking like a robot and using dime stops to kind of beat your communication for interpreting that as a dance.
I want you to think of a natural thing you do every day whether it's brushing teeth or [0:02:26] [Indiscernible] and interpret that right now as a robot. If you were a robot, how would blank? OK? Fill that spot in. And we'll catch you guys again.
[End of transcript]
More Hip hop dance videos
How To Robot Dance - Easy Robot Dance Moves
You do not have to be a trained classical dancer to learn the robot dance.
The robot dance has two versions - the Michael Jackson one and the "everybody" robot dance. While you may take time to perfect the legendary Michael Jackson moves, you can try your legs and arms at the "everybody" robot dance, for sure. Moreover, with dedicated practice, you can master them in no time. The robot dance, also known as mannequin dance style, demands imitating the dancing motions of robots to come up with a crooked yet cool dance form. With a little patience and constant practice, you can melt hearts on the dance floor and have a good time. So what are you waiting for? Put on some dance music, like "Mr. Roboto" by Styx or "Kyur for Itch" by Linkin Park, and set the stage on fire. Learn some easy robot dance moves by steering through the instructions stated below. Watch all the heads turn as you display some of your coolest robotic dance moves amongst the crowd.
Easy Robot Dance Moves
Set Your Back Taut
Remember, robots have their vertebrae missing and the whole idea behind doing a robot dance is to imitate robotic movements.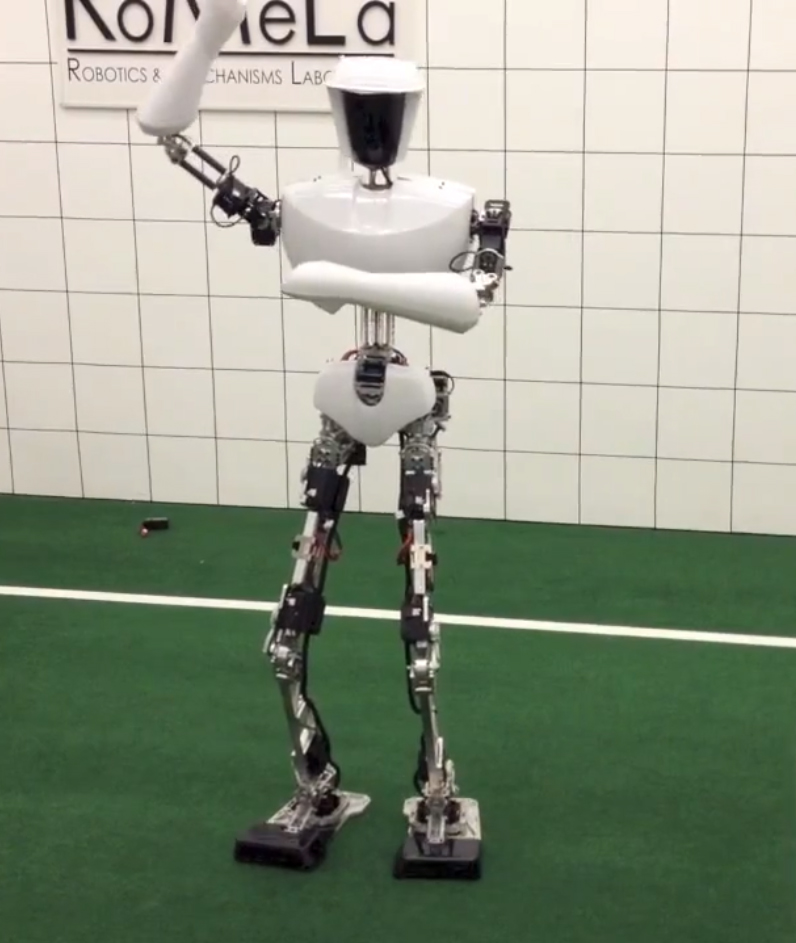 Thus, the accuracy of your movements will judge how successfully and efficiently have you done your robot dance. Therefore, keeping your back firm and stiff is the backbone of any robot dance move.
Bend Your Arms
Bend both your arms at the elbow forming a 90 degree angle. Maintaining the position, raise one arm at a time, such that the open palm reaches your eye level. The move is one of the signature steps in a robot dance and should resemble a chopping motion. Alternately, raise your arms throughout the dance while maintaining a slow pace.
Pivot Your Head
While raising your arms alternately at a slow pace, swivel your head from right to left, repeating the motion at regular intervals. Make sure that your neck and head are upright and taut to your best possibility. Combined with your arms, this completes the upper-body portion of the robot dance.
Walk Around
Though it is fine to keep your robot dance stationary, advanced robot dancers prefer to use their legs and move around displaying their skills and talent.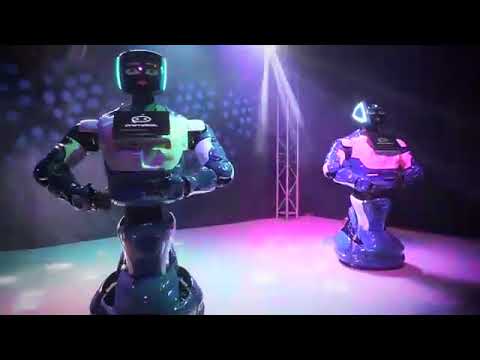 To mete such potential robot companions, you can start walking around while performing the upper-body movements. However, maintain your pace in your walking as slow as in your arms and head. As your raise one arm, take a step, keeping your legs bent at the knees in 45 degree angle.
Bend At The Waist
After you have mastered the above steps, reveal your perfection and talent by continuing with this move. Keeping your back taut and stiff, perform all the steps combined together and bend at your waist in a 45 degree angle occasionally. While maintaining the bent position, you can let lose your arm swinging it back and forth like a pendulum. To show your flair and style, end your robot dance with a robotic bow.
Robot Dance training for beginners (NEW) ALL LESSONS >>>
Robot is one of the styles of modern street dance. The robot style was the basis of the popping dance style. The direction of the robot had a strong influence on the development of other directions, such as dubstep dance , electric boogie .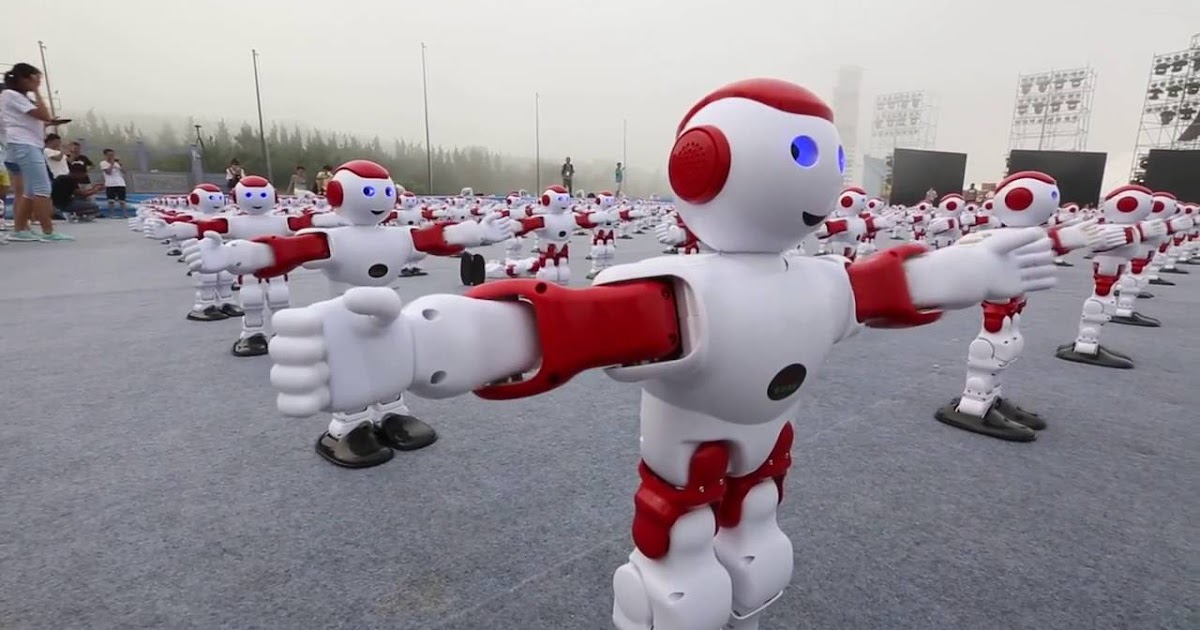 Even in the hip-hop style, techniques taken from the robot style are used. Therefore, learning a robot will make your dance more expressive and stunning.
1. About the robot dance. Basic Robot Dance Technique (Video Training Course on Robot)
First of all, pay attention to fixing the dime stop and how to do isolations correctly. It is these things that give a feeling of mechanicalness and iron, creating the image of a terminator or a moving combine according to your desire))) Also, do not rush and do not try to keep up with the music, because your robot is not late for the train!
Another little secret that will allow you to blow the mind of any viewer. Try not just to move like a robot, but try to become a robot at the moment of the dance! Then all your movements will be transformed and become true!
There is a robot dance school in Moscow in Moscow.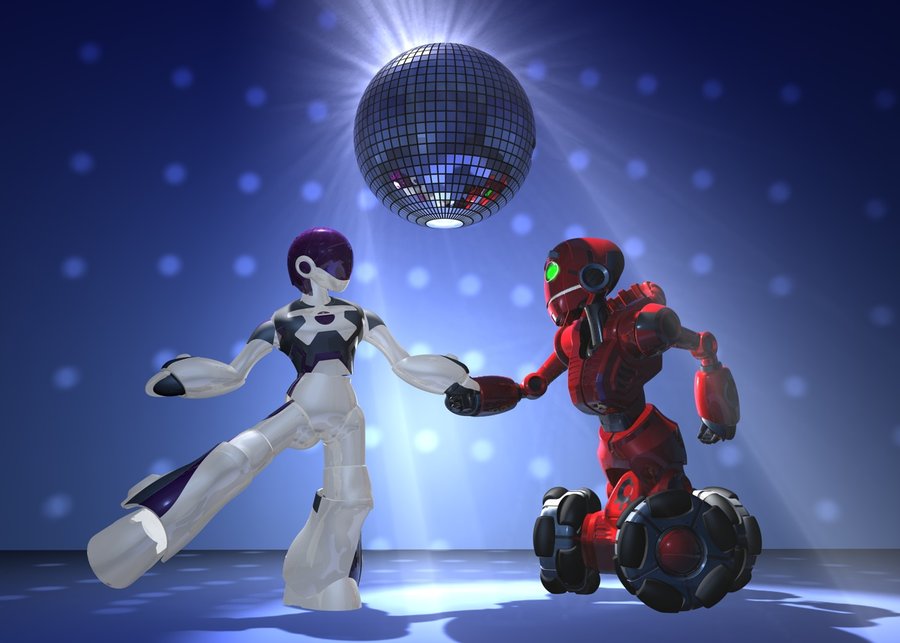 If you want to quickly master this direction under the strict guidance of experienced trainers - come, we will help :)
2. Sequences in robot dance. Training for beginners
As such, there is no basic technique in this style, but it is replaced by the principles of dance performance. One of the most important principles is the principle of sequence of movements. That is, one next movement does not begin until the previous one ends. Of course, there are exceptions to this rule, as to any rule, but at first it helps a lot to avoid mess and confusion when performing a dance. Here, in general, the main thing you need to know for the successful development of this spectacular style!
3. Robot-style arm movements: online robot dance lesson
Many beginners often have a question: what can be done in a robot? What movements can be used in robot dance? 80% of robotic movements are done with the hands.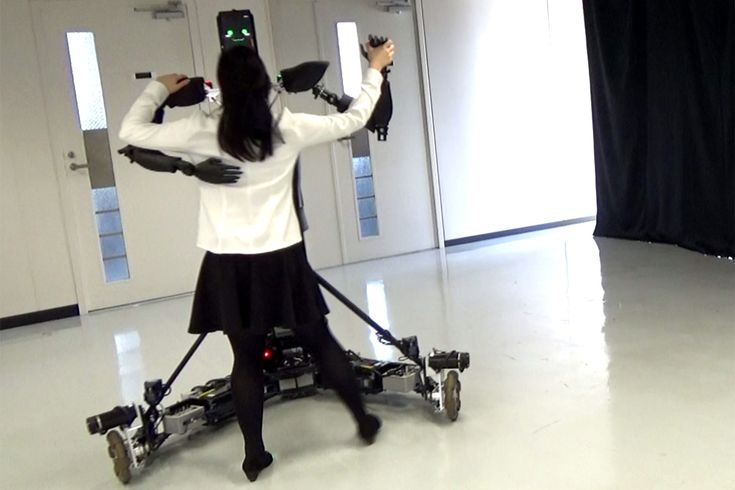 So, you must know and be able to do it. In this lesson, the different options for how the hands should move will be analyzed in detail. Even using only them, you can create very cool numbers and introduce the viewer into a complete trance.
4. Body movements. Robot dance tutorial
How to do inclinations correctly? Is it possible to use turns, and what is necessary for your body to become the body of a real "iron" robot. We will analyze the basic movements of the body during the dance, as well as you will learn about the principle of "fragmentation" and learn how to apply it.
5. Movement or gait of the robot. Online video lesson on the robot.
In this video tutorial you can learn how to walk like a robot. I will show several options for walking, which will make the image of a robot in your dance more solid and "iron".
There are simple movements that are suitable for beginners, and a little more difficult. In any case, I'm sure that with just a little time, you can learn how to dance the robot! What's more, it's worth it!
6. Microcontrol and isolation. Robot dance training.
Want to learn how to dance the robot really cool? So that when people see your dance, they stand with their mouths open? Then it's time to "tune" the technique and work on an important detail, such as "micro control". You will learn one concept that will help you stand out from other people and dancers.
Robot dance lessons for beginners and not only in Moscow. Come join us for a trial session. It's free :) To sign up for it - click on the pink button below.
Robot dance training | Robot Dance
Dance styles
Schedule
Prices
Events
Summer camps
About the studio
Add. services
Addresses
Make an appointment

Robot Dance is a trendy, modern, illusion-based dance style that is danced to electronic music (Ambient, Dubstep, IDM, etc.). It contains waves with arms and body, moving and sliding on the floor like Michael Jackson, robot techniques and creating illusions through his body. Therefore, the robot dance is also called the illusion dance or "illusion".

Robot Dance includes elements of the Electric Boogie (Electric Boogie, Top Break Dance, Dubstep Dance, Illusion) and Popping styles.

Schedule
How is the lesson
What to bring to class
Events
Trainers
Enroll

SCHEDULE / September-December 2022

Robot 10+
Berdnikov Artem
Mon 17:00
Thu 17:00

CENTER SORMOVO / Nizhny Novgorod, Yubileyny Boulevard, 32, Sormovsky DK

Robot 10+
Alexey Zapoev
Wed 19:30
Sat 14:00

DK Sverdlova / Nizhny Novgorod, Bolshaya Pokrovskaya, 18

How is the lesson going?

The session usually starts with a warm-up. Then we analyze the basis of the dance element and make various variations on this element. After we connect the studied elements into bundles or use them for improvisation. Often the lesson ends with a dance jam or battle. In practice, each student works more independently and hones all the previously studied elements.

What to bring to class?

Change of sports type shoes, sneakers or sneakers, and any comfortable clothes are obligatory during the lesson. In the future, you will need knee pads.

The effect of training

In the classroom, not only plasticity and the ability to accurately control muscle tension, but also spatial coordination develop. It also develops imagination and fantasy, because. much of the dance is based on illusions and images. Fine motor skills of the fingers are also actively used for dancing and contribute to mental development.

What awaits you besides training in the gym?

In addition to training in the hall, you will find:

Participation in reporting concerts 2 times a year
Departure for dance battles, jams and workshops
Shooting dance videos
Opportunity to participate in the annual summer dance camp

What is a Robot (Illusion)?

Robot Dance (Illusion, Dubstep) includes elements from Electric Boogie and Popping styles.

.