How to dance on someone
Girls, Learn How to Grind Dance In Minutes, Right Now!
This dance is simple, but its implications are not. It's quite the package of contradictions: a public display of intimacy, a common sight that retains an air of taboo sexuality, a product of newfound sexual liberty that still perpetuates age-old heterosexual gender roles. Grinding exists wherever young people, pulsing music and alcohol intersect. You can witness it happening in house parties, concert venues, music festivals and clubs with flashing strobe lights. Now, gender roles, silent signals and awkward body-to-body interactions govern the dance floor.
Grinding is a form of dancing that is typically found at a club or a party where a man typically dances behind a woman while they both move their hips in the same circular motion.
Grinding can be a bit intimidating for girls. They may not know how to let a guy know they want to grind, where to put the guy's hands, or how to move their hips. But don't worry – grinding doesn't have to be hard and you don't have to get too intimate with your dance partner, especially if you don't know him.
If you want to know how to grind with sexiness, class, and style, just follow the next steps.
Another incredible dance technique is the Shuffle Dance. Learn How To Do It In 5 Minutes in our guide here
*note that we're discussing this type of dancing in the common heterosexual setting between a guy and a girl but this works in any couple situation, and we intend no discrimination or exclusion of anyone.
Photo Credit: Elvert Barnes via Flickr
Where did it start?
Grinding goes back to some cultures in the Caribbean. We can trace it back to hip-thrusting dance moves labelled as "whining," "wining" or "djuking".
but it is it's adoption by the hip hop culture that brought this dance style to mainstream America. It eventually "moved to high school and middle school dances (especially proms) in the US and Canada where there have been cases of administrators attempting to ban it due to its explicit nature" as one Wikipedia entry noted.
"Everywhere, boys in baggy pants and girls in tight ones gripped each others' hips, from the front or the rear, and pushed, pushed. Pairs of girls entwined thighs and swiveled low to the ground. Groups of dancers formed "freak trains," lines of tightly pressed bodies undulating through space.
All the moves had two elements in common: hips and friction." As this article on Education Week noted back in 2001.
In 2015, a high school principal in Maine cancelled school dances because of students' dance moves and the, "culture of grinding," reports CBS Boston. "It is by no means the students' fault, but the dancing they have witnessed on MTV/VHS/movies involves primarily only sexually suggestive grinding," Record explains in the letter.
A predecessor to grinding as a sexually charged high-contact social dance was "The Bump", which was popular in the 1970s, in which the contact between partners generally involved the hips or buttocks of one dancer "bumping" those of the other dancer in temporary contact.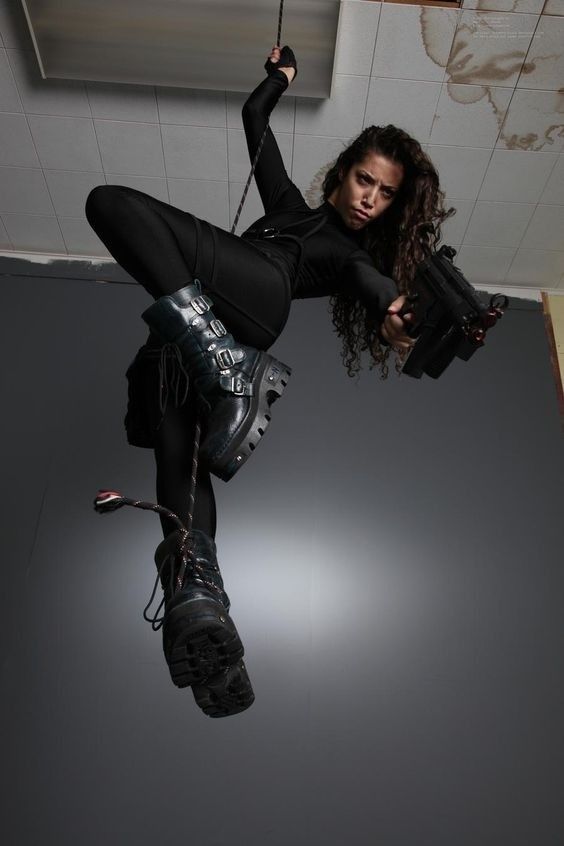 Other predecessor elements of grinding may be attributed to the 1987 film Dirty Dancing, and the famous lambada dance which became famous in the 1980s that featured grinding actions.
One additional note to keep in mind is that grinding is a form of dance that overlaps with a multitude of genres. You'll see hip hop fans grinding, but also on dance music festival grounds with Trap music, Dubstep, and many others sub-genres including EDM.
Time To Learn How To Grind
You need to learn to grind dance (sometimes people call it freak dance or freaking) if you want to be able to get a little freaky on the dance floor. If you're a beginner and want to know how to grind with a guy, or how to grind with a girl, this is section is for you.
First and foremost we need to mention that sometimes this form of dance will lead to unwanted actions that would happen without the partner's consent. Please make sure there's a sort of agreement with the other person before proceeding with such a dance as it is quite intimate in nature as we have just discussed.
The beginning of the dance
Unless you already know the guy you want to dance with and he's led you to the dance floor, you'll have to approach the dance floor on your own first. But if you already have a guy, then you can skip this section. Start by dancing with a friend or two. Someone you trust and from your initial circle. Here, it's all about doing your own thing and having a good time.
Even when you've found your target, avoid looking around desperately. Instead, you'll make sure the guys see that you're having a a great time and they'll come to you. Positivity like this is infectious and you'll want people who want to be with you on the dance floor. Add to the attraction by showing off your dance moves with your friends. Let the guys see how you can work your body, follow the rhythm and enjoy your time.
Move Closer
Found your guy? Great! Maybe it's a good idea to lock eyes with him from across the room, this will show your interest without much effort (we're pretty sure you know what we mean here).
You'll want to start moving closer to him, do it with the group altogether, that way it will look like a natural, gradual move, and nothing very creepy. Then, it will be a matter of waiting for him to come closer to you, too. If you lock eyes from across the room for one second and then one inch away from him the next, you won't look cool. So avoid that.
Extra tips to keep in mind: move towards him during the course of a song, it looks better and more natural that way and avoid crowding the guy, so maybe your friends would follow but keep some distance.
At this point, some sort of physical move needs to be done.
Photo Credit: Freepik.com
The Brushing Up
You should look at him and start some sort of interaction with him. Lock eyes with the guy, and maybe even give him a cute smile and then look away. Then, move even closer to him and let your body brush up against his, whether you're facing him and touching him with your hands, or turning away form him and occasionally brushing up against him.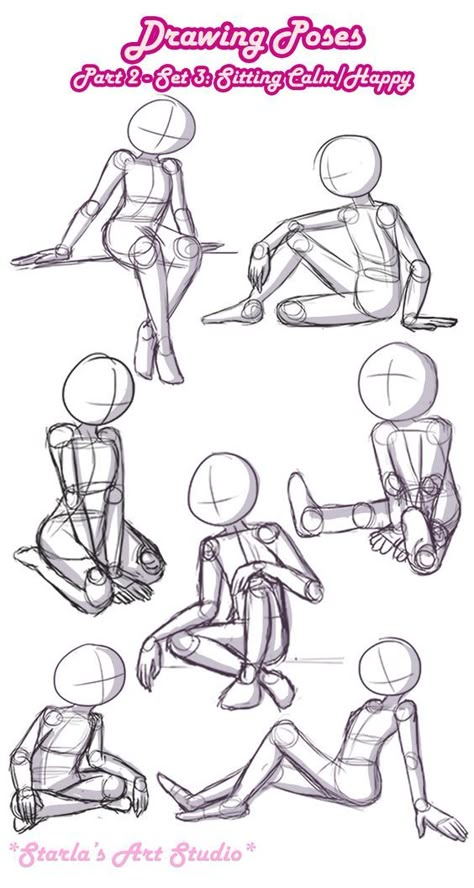 This will communicate your interest and signal to the guy you intend to dance.
Begin The Grind Dance
Step in front of him so that you lock eyes and know you're going to dance with each other. Spend a minute dancing in front of him, moving to the beat, and then slowly begin to turn so he can start dancing behind you and you can officially begin to grind.
First, you have to get in grinding position so step in front, facing away from him. Though you can mix it up once in a while, the typical grinding position is when a guy stands behind a girl. You can leave about a foot between your bodies and don't have to get incredibly intimate to start grinding (especially if you don't know him).
Next, both you should bend your knees so that you're lower to the ground. If the guy is much taller than you, then you won't have to bend your knees very much. If the guy isn't much taller than you, however (happens if you're wearing high heels for example) then you should bend your knees a bit further so he's a bit above you.
Now it's time to move your hips and butt in one continuous circular motion, continuing to move from side to side while moving your legs up and down just a bit while keeping your knees bent. If the guy knows what he's doing, then his hips should find a similar rhythm to yours. Both your hips should be moving in the same direction to the beat of the music.
Feeling bold? Know the guy you're dancing with? You can touch the guy's front side with your butt as you move it from side to side. But you can also maintain your distance. There are no obligations, keep in mind this is your move, and the dance is under your control.
The next thing to do is to move your arms and chest to the beat of the music, rotating your arms and chest in the same fluid motion. Look ahead or slightly down as you continue to work your arms and chest while you move your hips. You can bring your arms down so they're on your knees or near your waist, and wait for the guys hands to land on top of yours or around your waist as you continue to dance.
These are the basics in general. To help make things even more clear and give you extra pointers, we're providing below some additional training:
Learn These 3 Simple Grinding Moves
Guys, These Important Secrets Are A Must-Know!
What about the guys? Most men are beginners and somewhat clueless when it comes to grinding on the dance floor. The video below will show you some secret moves that will have you grinding with the best of them!
Grinding can be very tasteful and not raunchy at all, dancing partners don't have to be very touchy while grinding especially when they don't know each other.
Bottom line, respect each other and have fun!
Read More on EDM Festival Insider:
How To Dance With A Guy (5 Tips To Form The Perfect Rhythm)
How bad is it to be without any dancing ability? Most of the time, it can be awkward and undeserving to be a social fly on the wall. As the proverbial wallflower who cannot dance to save her life, you are missing out on all the joy dancing gives. 
For example, if you've ever been the girl who didn't get asked to the school dance because she couldn't dance, you'd understand why a dance class is necessary. 
What's worse is when your crush or boyfriend enjoys dancing so much. Dancing isn't only associated with clubbing, it can be done in any social and relaxed atmosphere. You might be wondering how easy it is to learn basic dance moves. Well, you'd be surprised at how easy it is to learn basic dance moves that allow you to move to the beat without any awkwardness. 
If you intend to socialize with your partner in public, you should consider learning to dance.
You wouldn't want your man twirling other women on the dance floor while you sit in a corner, would you? 
You don't need to be a professional dancer before you can rock the dance floor with your man. You just need to be a dancer with basic knowledge of dance movements. Read this article to get some tips for dancing with a guy.
Contents
1 5 Tips For Dancing With A Guy

1.1 1. It's fine to start from the basics
1.2 2. Ignore everyone else on the dance floor
1.3 3. Practice different steps with different beats
1.4 4. Save slow dancing for when you're more comfortable
1.5 5. Read the mood to know what he'd like to dance to

2 FAQs
3 In Summary 
5 Tips For Dancing With A Guy
1. It's fine to start from the basics
There is a reason there are specially-made dummy version textbooks for different professions. The dummy version is supposed to teach even the clueless person how something works.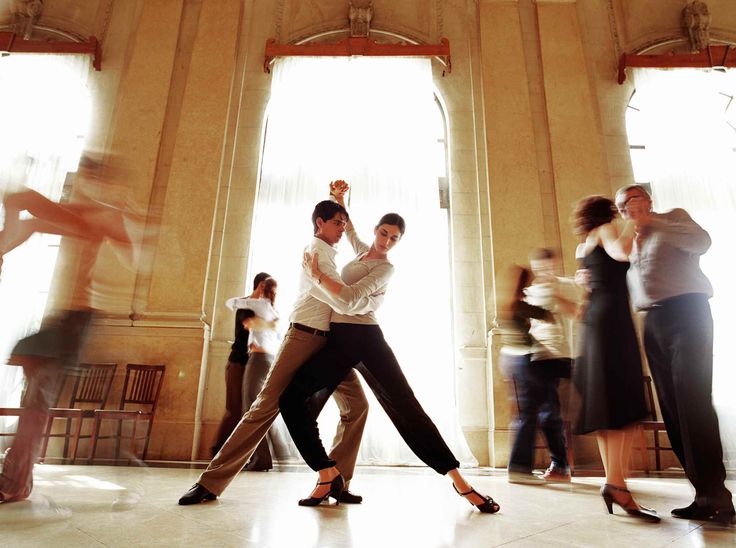 Similarly, there are dance classes for dummies which translates to starting from the basics.
Not everyone will be professional singers, but everyone can produce sounds. Not everyone will become dance experts, but anyone with the privilege of movement can dance at the basic level. As such, internalize the fact that there's no need for pressure. Dancing is supposed to be exciting but also relaxing. If you are high-strung, you won't enjoy dancing.
The basic dance procedure is simply swaying back and forth to the beat of the music. You are to rest the bulk of your weight on one foot, then rock your entire weight on the other foot as the beat dictates. Avoid locking your knees, else you won't be able to sway your hips side by side, or back and forth to the pace of the rhythm. 
At first, you might feel nervous or awkward. However, once you feel confident you've got the rhythm, you can take extra steps to make the dance fancier. Just make sure your feet are firmly planted on the ground all along.
It is conventional for guys to take the lead, so follow his lead and steps to avoid too many collisions. 
Also, it is better you follow his lead rather than take the lead, especially if you're just learning to dance. This will save you from embarrassment and panic. When you feel overwhelmed, draw your breath in and let it out slowly till your head is clear.
2. Ignore everyone else on the dance floor
It is easy to associate dance with competition, especially when you're in a dance hall. However, if you want to dance with a guy you're interested in, you should be completely relaxed. You need to portray an in-the-moment picture, so he knows you're aware of him. 
You can also be the first to ask him to dance. Taking the first step will give him the impression that you like to dance and chill. Guys are more interested in girls who can chill with no pressure or promises. Show that you feel confident and aren't intimidated by other good dancers in the room.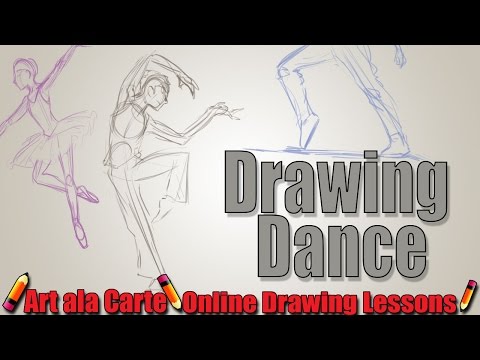 When he asks you to dance, ensure you maintain eye contact as often as possible. At the same time, make sure you look away, preferably over the guy's shoulder to avoid making things weird. Strike an easy conversation and talk about different things. 
Creating a balance between focused attention and practiced coyness will make the dance memorable and nearly perfect. Also, don't wait for a guy to ask you to move before you start dancing. You should dance because you like to dance, not because of a guy. It might take a few tries to make a man notice you for your rookie dance steps. 
You should be able to have a swell time by yourself instead of hinging your hopes on him noticing you because you're a good dancer.
If he ends up not noticing you, it will be his loss. You would have nothing to lose because you had fun by yourself. Forget about being an excellent dancer, most guys don't care about you having the perfect moves. They just want you to smile at the end of the dance.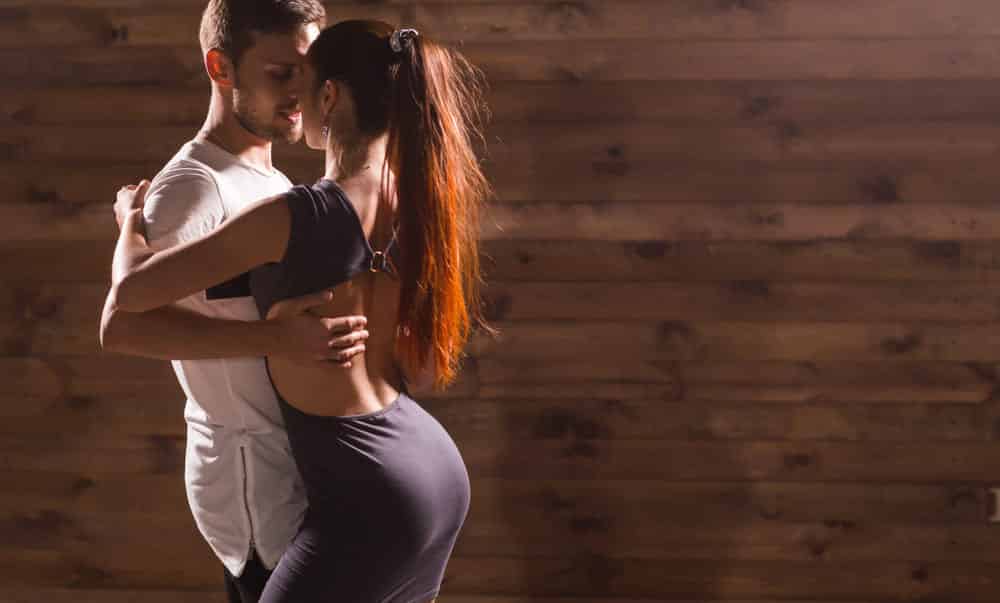 3. Practice different steps with different beats
If you are to become adept at dancing and less awkward in social settings, you should increase your dance practice in private. Practicing at home removes the pressure of learning from an expert or just dancing in a dance hall. 
The more you spontaneously move to dance beats in between errands, the more it is easy for you to dance in other situations. Select several kinds of music to practice different dance moves that you want to try in public next time you are out. Practice slow dancing, fast-paced movements, and specific movements.
Continue the random movements until you can practice more refined styles. Use a full-sized mirror for your practice, get good speakers to give you the dancehall feeling, and get a partner to practice with. If you can't find a partner at home, practice with yourself.
Ensure you keep your arms relaxed in whatever position you're assuming so you don't get tired easily. Meaning, instead of jumping all over the place with random movements, control your limbs by practicing specific moves.
Focus on arms, legs, and waist movements. Except you're using dance as a workout, start with simple boring dance steps.
Another reason you should practice economical moves is that you might end up more in cramped dance floors than ballrooms. You don't want to be stuck with the knowledge of haphazard movements only.
4. Save slow dancing for when you're more comfortable
There are various dance types for different occasions, you should get familiar with them. While uncomplicated slow dancing is the easiest form you can start with, it is not the only or always appropriate dance type.
Avoid dancing to slow music with a guy you don't know intimately. If the guy hasn't indicated that he wants to know you intimately, it might be weird to slow dance with him. If you're assured the slow song is fine with him, hold your partner's hand in the traditional slow dance move and gently sway to the easy beat. 
To avoid stepping on your partner's feet, be cautious of where you place your feet.
At the beginning of the dance, observe the distance between your feet and his. Then, measure your steps so that your feet move in tune with his without any danger of stepping on each other's toes.
Is it like pulling teeth getting him to spend time with you?
The key to solving is understanding men on a much deeper emotional level. The number #1 factor that causes men to behave this way is actually relatively easy to change with a few subtle things you can say to him.
Take this quick quiz to see if he actually likes you!
Ensure you leave enough room between both of you so you don't encroach on the personal space you're not yet willing to yield. If you are dating the guy, it might be okay to have only a little gap between both of you. 
Slow dancing means you'll both be facing each other. As such, consider holding a conversation about the date, smile at him at the appropriate time, and let your body be in a relaxed mood. 
If you're not that familiar with the guy, you might want to go for fast dancing.
Fast-paced beats require a level of expertise. Therefore, practice ahead with fast beats, so your amateur moves won't make you look like a woman experiencing a seizure. 
The goal is to be comfortable and enjoy yourself, so you don't have to get the moves perfectly. Just do what's best for you at the time.
5. Read the mood to know what he'd like to dance to
It is important to study the body language of your dance partner to know which song he wants to dance to. If he is in the mood for casual quick dancing, don't go for slow songs. He might indulge you but he won't have fun. If he's in a romantic mood, then you know a slow song is more appropriate. 
If you're in a club or event alone, you'd need to scope the room for a guy to dance with. Ensure you stand close to the dance stage to let the guy know you want to dance. Start a solo dance first, then make eye contact with him. If his eyes lit with interest, smile, walk towards him and pull the guy to dance with you.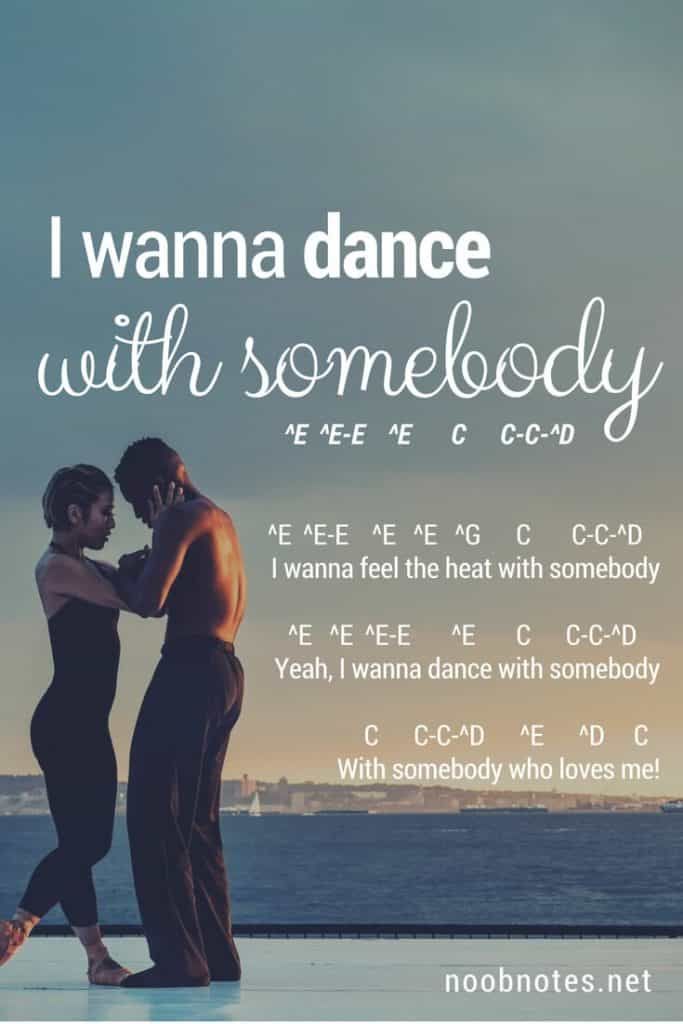 If the guy doesn't show he is interested in you, don't stand there awkwardly. Walk away to get a drink or go back to dancing alone until you get an interested dance partner. Also, a guy's level of interest will determine the kind of song you pull him to dance to, even if you're just meeting him.
FAQs
How do guys dance for beginners?
Men want to impress the woman they like, so they're more likely to learn complex dance steps even as beginners.
How do you slow dance with a guy?
Simply follow his lead, and keep an eye on your toes without being too conscious about it. Keep your eyes on him and look away at appropriate intervals. 
What does it mean when a guy wants to dance with you?
It could mean he likes you, thinks you're a great dancer or just wants to feel you up. His intention will show when you dance with him.
What are good dance moves?
Once you're able to master arms, legs, and waist movements, you'll be able to dance almost any dance move.
What is the most romantic dance?
Salsa, closed-distance waltz, and slow dancing are the most romantic dance styles.
In Summary 
Dancing is an interesting activity that serves its purpose in different situations. It can bring people closer, especially if it is done right. Anyone can learn basic dance steps, but these tips should help you understand both the physical and emotional benefits of dance to your relationships. 
Did you enjoy reading this article? Please leave a comment below and share it with your friends.
Do you feel like all you think about is him, but he only thinks about himself?
This doesn't mean he doesn't like you. You have to understand how he is wired. Once you do, you'll find there is a subtle thing you can say that to him that will drastically change how he shows his emotions towards you.
Take this quick quiz that looks at whether he actually likes you or not!
7 tips for those who want to learn how to dance
September 9, 2020Reno5Life
Dancing is a great way to make friends with your body and gain self-confidence. And yes, they can be mastered at any age.
Share
0
1. Choose your style
The idea here is the same as with sports: if you secretly hate yoga or iron exercises, you are unlikely to go to workouts week after week. To achieve noticeable progress in dancing, a beginner will have to practice a lot and regularly, so it's better not to torture yourself and choose a direction that really ignites.
You can focus on the music that you like - you need to catch the drive from movements to it. It is music that forms the style of dance and its energy, so decide what is closer to you: for example, funk lovers should try popping or locking, folk fans may like Irish dancing, and if you respect jazz, swing and everything like that, take a closer look at lindy hop.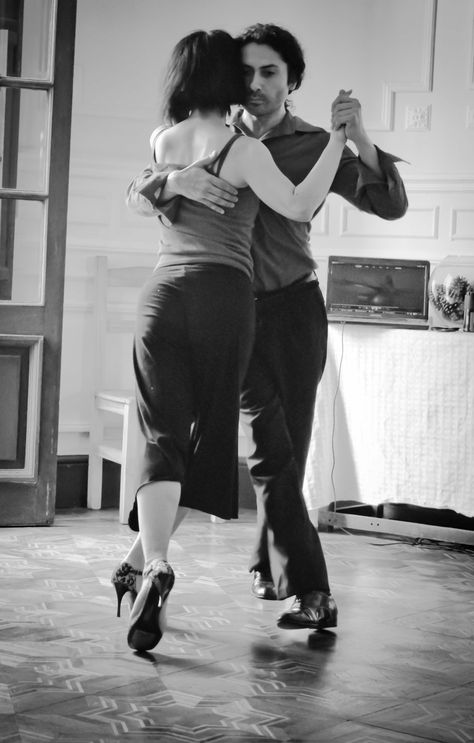 Another criterion is the nature of the movements. Some are closer to dynamic, as in hip-hop, others are smooth and sensual - for this in tango. There are also health restrictions to consider. So, twerk is not suitable if there are problems with the lumbar spine, with sore knees it is better not to get involved in shuffle, and it will be difficult for an aged person to master house.
2. Set a goal
Photo: Iakov Filimonov / Shutterstock
You can start dancing at any age, but it's important to keep in mind why you started it in the first place. It is perhaps too bold to expect that in half a year of classes it will be possible to reach the level of international dance championships from scratch. But if you want to try dancing in order to develop plasticity and learn to feel the body better, great, go ahead.
Don't expect everything to work out the first time. When you learn from scratch, difficulties are absolutely normal, the main thing is not to score in classes.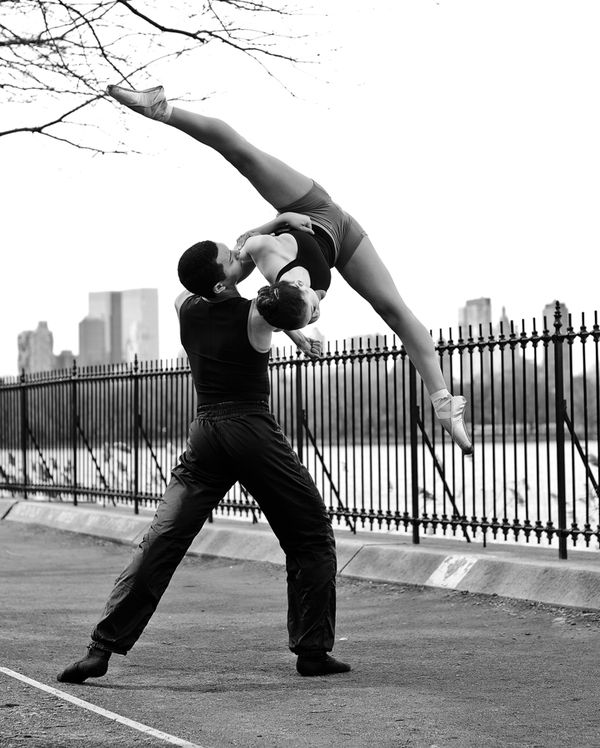 Over time, both the correct posture and a beautiful gait will be developed, and as a bonus you will also get self-confidence - with freedom of movement, freedom from complexes will come.
3. Don't forget about sports
Some dances in themselves make for a good workout. A vigorous shuffle will replace cardio, and a break can give a load to almost all muscle groups. And yet, without preparation, it will not be easy. A more or less good stretch is needed in any type of dance, and, for example, strong arms and strong abdominal and back muscles are also useful for pole dancing. You can combine dancing with strength exercises, but you need to give the body time to recover and not plan classes in a row, but allocate at least a day of rest between them.
And don't forget to warm up before dancing. So that the training does not end with an injury, the muscles and joints need to be prepared for the load. You can allocate 10–15 minutes for a warm-up, it should include simple articular gymnastics (at least elementary rotational movements of the shoulders and knees), tilts and dynamic stretching.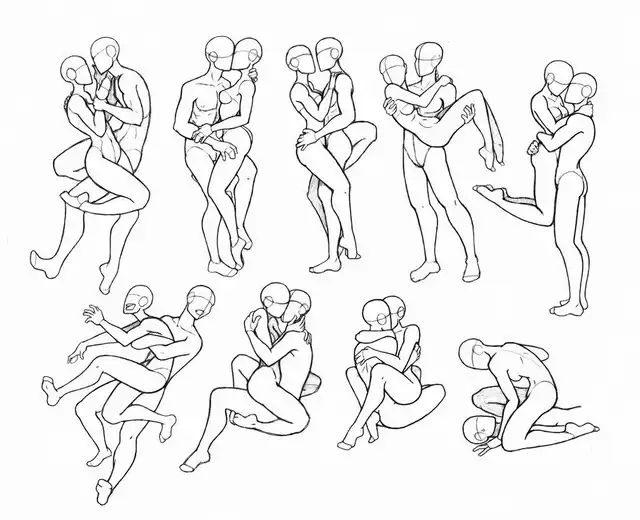 4. Take some lessons from a trainer
Especially if you have never danced before. Those with experience can learn new styles at home with video tutorials, but that's because they already know how to control their bodies. Beginners are unlikely to succeed, but disappointment in themselves and demotivation are guaranteed - if you can't repeat elementary movements, then there's no point in doing it.
Nothing really strange here. Without preparation, it is difficult to just take it and start moving freely. At least the basic elements are better to master under the guidance of a pro, and when you feel that you are coping, supplement these lessons with home workouts.
5. Learn something new in every class
When you repeat the same set of exercises and movements over and over again, classes turn into a good way to pass your free time, only you can forget about progress. Acquaintance with new elements is the same mandatory part of any workout as a warm-up.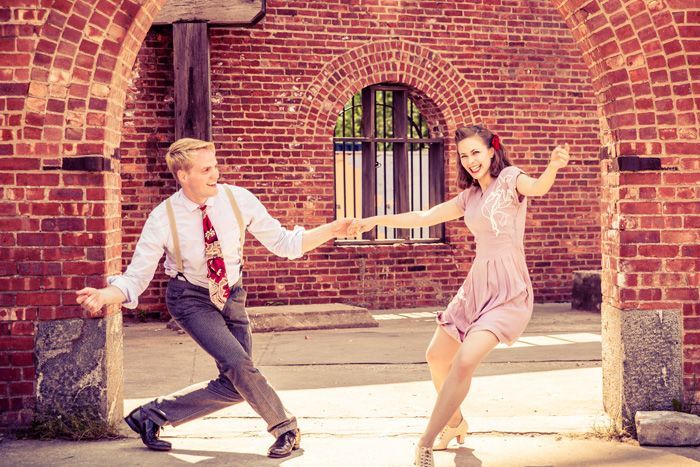 It doesn't matter if you work with a mentor or on your own.
Do not immediately try to copy cool dancers. First, study the basic movements, then try to combine them into bundles until you hone them to automatism, and then experiment and improvise, creating something new based on familiar elements.
6. Record yourself on video
You don't need to record the whole workout from the warm-up on, it's enough to record only those moments with which you have problems. These can be separate movements or bundles that are not given in any way. Review the video and, if possible, objectively assess what is wrong: perhaps there are technical problems that are difficult to notice in the process. When you understand what's wrong, try to repeat the movement and record it on video again - and so on until you achieve a good result.
This approach will help you find errors and track progress. You can not even limit yourself to memorized ligaments, but improvise - then see how it looks from the outside.
7. Find like-minded people
Photo: Iakov Filimonov / Shutterstock
If you need an extra reason not to miss classes, then meeting new people can be a good motivation. It is easier here for those who train in a group. Often the dance school becomes the center of a close-knit community, where people come not only for the sake of classes, but also just to spend time together at dance parties.
Finally, the more partners around, the more experience. Do not limit yourself to dancers of your level of training and practice with those who are stronger or weaker than you. In the first case, you will be able to improve your skills, and in the second, you will try yourself as a coach - this, by the way, is a good way to learn to take more initiative and understand the very principle of movement in dance, and not just memorize the alternation of chords.
Stay fit and connected with the OPPO Watch. They have two powerful processors, a bright AMOLED display, 1 GB of RAM and 8 GB of internal memory, Bluetooth, Wi-Fi and NFC modules.
And more than 90 training modes, including those designed specifically for ORRO. Work out cooler with music, you can listen to it in streaming services or download tracks to the memory of your watch.
If you want to enjoy clear sound, the OPPO ENCO W31 Wireless Headphones are for you. Two-level noise reduction system, easy operation and stable connection will make listening to music and talking on the phone as comfortable as possible.
Show smart watch and headphones!
Read also 🧐
How to learn how to dance the shuffle
How to learn street dancing without leaving your home
Zumba is a fun way to lose weight for those who love dancing
exercise technique for beginners step by step, history, origin, benefits of dance



In recent years, twerk is gaining more and more popularity among the youth.

Dynamic movements of one of the most piquant parts of the female body, helps dancers to liberate themselves and pump sexuality. In addition, this is a powerful fitness workout, where the main focus is on the work of the gluteal muscles and thighs. As a result of such shock physical activity, the body is tightened and acquires the desired rounded shape.

In pursuit of beautiful buttocks and slender legs, modern girls do not need to resort to plastic surgery and go to the surgeon. You can achieve the desired result with the help of twerk classes. Consider whether it is so easy for beginners to master this direction, and what are the benefits of fashionable dance for the body.

What is twerking

Twerking is a new dance direction, which is based on the movement of the buttocks and hips. Sometimes it is called booty dance (bootydance) or booty shake (bootyshake).

The history of twerk is closely intertwined with ancient African tribal customs. The girls performed a dance with characteristic sexual movements to attract the attention of the opposite sex. It was a kind of signal, a suggestion of intimacy. If a man was ready to have a relationship with a girl he liked, then in response he took part in the dance and demonstrated similar movements.

At the beginning of the 21st century, America remembered this forgotten African tradition and decided to take it as the basis of the dance. The new direction was called twerk. It took a decade for local choreographers to stage and perfect the technique. And only then the twerk was demonstrated to the world.

The public was not ready for a long time to accept a new direction, which was perceived as sexually provocative and hurt the feelings of adherents of the classics. However, if you delve a little into history, it becomes clear that the appearance and origin of most dance styles was initially criticized. For example, it was unacceptable for a decent lady to perform tango. But gradually, such heated debates around twerk faded away, and now girls who professionally master this type of dance are only admired.

Twerking continues to conquer the world. If earlier women used to attract male tribesmen with dances, now they resort to buti neck to form and maintain a beautiful figure. Guys are also increasingly paying attention to booty dance.

Dance cannot exist apart from music. And for a long time, twerk was in dire need of instrumental accompaniment. Performing completely new movements to well-known tunes was not interesting. There is an opinion that for commercial success, a musical style must combine both an element of novelty and reminiscent of what was before. Otherwise, the public will not understand and will not accept the revolutionary idea. Music for booty dance consists of various types of rap, typical of some southern states.

Benefits of classes

Gradually, a new fashionable dance moved from TV screens to the halls of sports centers and added to the list of popular types of training. So, residents of Moscow can master the twerk technique step by step in the La Salute fitness club. Training is conducted by experienced instructors.

Classes are a powerful cardio load, which helps to strengthen the cardiovascular system of the body, improve blood circulation. Special exercises help to remove extra centimeters in the waist and hips, tighten the figure and improve the appearance of the buttocks, giving them elasticity and roundness.

The benefits of twerking don't end there. This kind of physical activity has a beneficial effect on the female body, not only from the outside. The movements during the dance are a kind of massage for the internal organs. It helps to reduce or completely eliminate menstrual pain, reduce excess bile, get rid of cellulite.

Dancing twerk is also a powerful psychological resource. During the lesson, a woman develops the skill of owning her own body and thus can be liberated, reveal and strengthen her sexuality, and increase self-esteem.

Contraindications

Twerk classes do not require any special physical preparation or physique. In terms of health, there are restrictions only for those who have problems with the spine and the musculoskeletal system.

During the dance there is a serious load on the knees. These points should be taken into account by everyone who wants to learn booty neck. At the slightest pain, you must immediately stop the lesson and immediately consult a doctor. You also need to be wary if after class it hurts to sit or lie on your side.

How to learn to twerk

Twerk is a very dynamic dance, and the muscles are under a lot of stress, so the body needs a mandatory warm-up before training. You can practice tilting the torso to the sides, forward and backward. Exercises should be done slowly, while feeling how the muscles are stretched and warmed up. It is useful to sit on the longitudinal and transverse twine, if the stretch allows.

Since the main focus in twerking is on the buttocks, thighs, lower back, the main base of exercises consists of the following elements:

vibration of the gluteal muscles;
rotation of the hips and lower back;
work alternately with different buttocks;
hip 8 rep;
hip thrusts.

Beginners can try to learn the basic movements at home, this will help various video tutorials, which show the elements of twerk for beginners in stages.

After stretching, you can move on to learning the basic movements that help you master the technique from scratch:

Stand with your feet shoulder-width apart, straighten your back, squat. In this position, it is necessary to rotate the hip joint, making a figure eight.
Place your palms on the floor and quickly bend and unbend your knees, vibrating your pelvis.
Squat down with your hands on your belt. Try to actively shake your lower torso so that your legs and hips vibrate as you do so. This is an important exercise, one of the main elements of the dance.
Continue with hip crunches with knees bent. To do this, return to the starting position, turn the toe of the right leg inward along with the knee, while shaking the buttocks with the force of the thigh. Do the same with the left leg. It turns out a twist movement.

Thus, you can learn how to twerk by starting with the basic elements, which successively turn into bundles, and you get a complete dance.

Comfortable tracksuit, shorts or leggings are suitable for training. Shoes - sneakers or sneakers.

At first glance, it may seem that there is nothing complicated in the described movements. But it's not. There are few basic exercises, but not everyone can master them correctly. Therefore, armed with a little home preparation, you can safely proceed to classes under the guidance of an experienced trainer at the LaSalute dance studio.

What music to dance to

The bootyshake dance requires suitable accompaniment. Since the movements of this direction are quite dynamic, the incendiary samba, rap, hip-hop, R&B will be an ideal option. There are several popular songs that go well with dance - these are "BubbleButt" and "Bandz A Make Her Dance".

Why twerking doesn't work

There are reasons why movements may not come out correctly:

Lack of flexibility in the lumbar spine and hips. In this case, additional stretching exercises will help.
Deflection problem. If during training you take the body back due to the shoulders and thoracic spine, and not the lower back, then nothing will work.
Tightness of the body, tension. Immediately liberated and immersed in the atmosphere of twerk may not come out of the first lesson. From this movement look "wooden". In this case, you just need to give yourself time and gradually join the general rhythm of mood.