How to dance reggaeton perreo
Perreo - Movements in Perreo

Homepage
What is Reggaeton?
The Music
Perreo dance
Reggaeton singers
History of Reggaeton
Reggaeton ABC
Learn Reggaeton
Cuban cocktails
Dancing Reggaeton
Inscription
Contact

 

 

            

Perreo, which is danced mostly by the young people- coming from socially weak classes, represents probably one of the most energetic and expressive forms of dancing.

The room is filled with erotic of the body language of young people when they are dancing perreo; they simulate sexual activities explicitly through according gestures and movements.

Rivalry stands at the center of the dance, one cannot deal with it alone, but only with partners or rivals. That is why it is common for two men to dance with one woman, one being behind her and the other one in front of her, whereby at the end she can pick one of them, the one that really makes her sweat.

This dance does not know any taboos, removing physical restraint and shyness that are otherwise present in controlled, prudish dance forms of rather distanced dance style usually typical of the better off social classes.

When dancing perreo one is constantly looking for body and skin contact with a dance partner, turning it into a "ritual of physical closeness". Constant rubbing against each other passes on strength, warmth and energy, thus defending young bodies against constraints and restrictions and letting out their desire for freedom.

More Info about Perreo:

Origin of Perreo
Physical aesthetics and the right outfit
Content of Reggaeton
Figures of Perreo
Influence of Reggaeton and Perreo on youth
Critique: Prejudices against Perreo

«Back to Dancing Reggaeton : Perreo

 

 
 

Discotheques in Havana

 More Info about Perreo:

 • Origin of Perreo

 • Aesthetics and Outfit

 • Content of Reggaeton

 • Figures of the dance

 • Influence on youth

 • Critique of Perreo

 

Corillo
Small circle. A group of friends always hanging together. Gang, clique or crew, very common in the reggaeton scene.
How to dance reggaeton in the style of perreo? ▷➡️ IK4 ▷➡️

How to dance reggaeton in the style of perreo? Music is a reflection of what happens in society where it becomes fashion or trend, in the 70's with the rise of disco music and recreation night spots, the 80s experienced a variety in musical styles of all kinds, with changes not only in the musical, but in the dances and what moved the disco in those years.
For Latin America, the trends were different, the sauce, merengue and styles from certain regions such as vallenato in Colombia or Bachata in the Dominican Republic, was what moved society for a long time. Then, in the 90s, a style of music began to germinate street, which seems to be going to remain in regional genres in exact countries, but its evolution has been interesting and it seems to have no ceiling, reggaeton.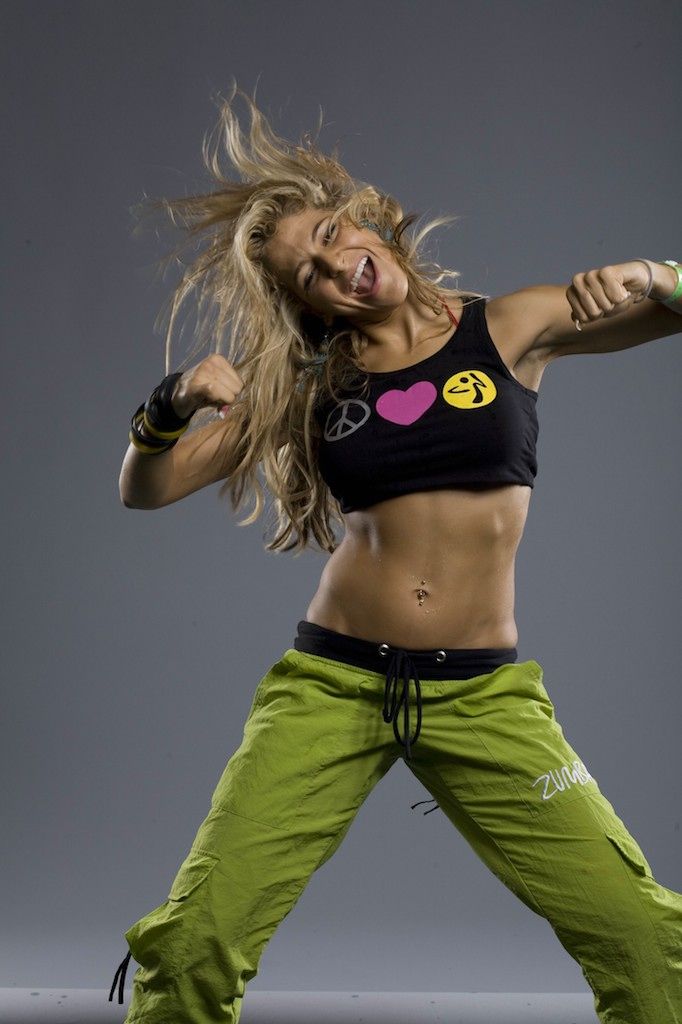 Table of Contents
1 What is reggaeton?

1.1 What musical style identifies reggaeton?
1.2 Do reggaeton and perreo mean the same thing?
1.3 How to dance reggaeton in the style of perreo?
1.4 Is reggaeton danced against each other?
Reggaeton emerged as street music in Central American countries like Puerto Rico, which with silent steps climbed through Latin society, reaching all possible countries, and by 2005 was present in the Spanish-speaking community, coming to make contact with the Spanish. By 2010 she began to venture into Anglo-Saxon countries, especially the United States.
Today It is one of the genres that moves the most on the internet and all social networks, the exponents of the genre have millions of followers and artists like Bad Bonny have collaborated with other singers from other languages, such as Dualipa and Drake, or Sebastián Yatra doing a duet with the South Korean band BTS.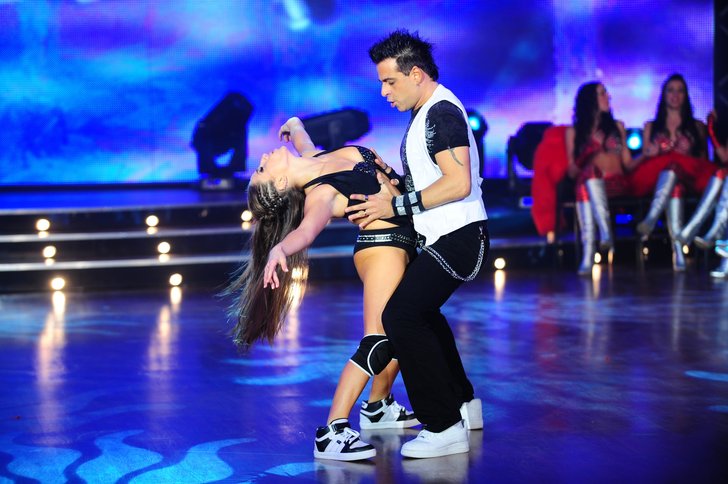 What musical style identifies reggaeton?
Reggaeton manages a style of music with a lot of noise, where the lyrics do not stand out to a great extent, but the rhythm goes straight to making people dance as soon as they listen to it. In reggaeton, a rhythm stands out known as the tumpa tumpa, which is present in all the songs.
Many they brand as repetitive and uninteresting the rhythms that it manages, but far from alienating the public, new people from all countries join each year, even listening to French music with the tumpa tumpa style, heavily influenced by reggaeton.
Do reggaeton and perreo mean the same thing?
Like the music reached many corners of Latin America, a new language with words related to it began to be used, and one of them was the perreo, which the singers used in their songs. There was a mess about whether it was synonymous with reggaeton or if it was a dance, or just an invented word.
The truth is that the word was originally used to refer to in places where reggaeton is danced, it later became a subgenre within the musical style. These two terms are juxtaposed, they began being something different and ended up spreading In its whole.
Read More: How to make your iPhone 5 dance with the Cycloramic app
How to dance reggaeton in the style of perreo?
Dancing in the best perreo style is not complicated, does not have a defined choreography, it's more about enjoy the moment. In these cases, the movement of the hips and buttocks stands out in women, and men in dancing to the rhythm imposed by the woman, moving the waist forward.
Is reggaeton danced against each other?
Although this is the idea that most people have, the truth is that you can dance with a certain distance, so that both have a space to move. Very close dances even become aberrant, so they are not recommended, or if there is a contact, make it brief for a few seconds, not all the time.
Read More: How to play salsa on guitar?
How to pay Flattr without a credit card?
Read more:
What is the size in pixels of the sheets a4 a3 a2 a1 and a0 depending on the dpi
How to delete a Facebook account without password and email
How to know who is behind an instagram profile
How to know who canceled the message on instagram
How to know if the iPhone is hacked
How to install IPTV on the Fire TV Stick
What to do if images disappear from gallery on Android
Spotify cracked IOS 2021, How to install it?
How to copy the link to your instagram profile
How to know who is behind a Facebook profile
Troubleshooting the red LOS light on the router
How to find out the MI account id on your Xiaomi smartphone
How to install IPTV on the Fire TV Stick
How to change Supercell email id
How to unblock Iphone Telegram channels
how to hide who i follow on instagram
How to fix the error requires action with the Google account
e_fail 0x80004005 error in Virtualbox, causes and solutions
How to put your name on a WhatsApp list
How to delete your Shein account
Troubleshooting the red LOS light on the router
How to see how many messages are in a chat
How to unblock Iphone Telegram channels
How to send self-destructing photos or videos on Telegram
How to download Facebook stories from PC
How to learn to dance reggaeton?
Posted on by HRTrain
A bit of history
Reggaeton is a genre of music, not dance moves.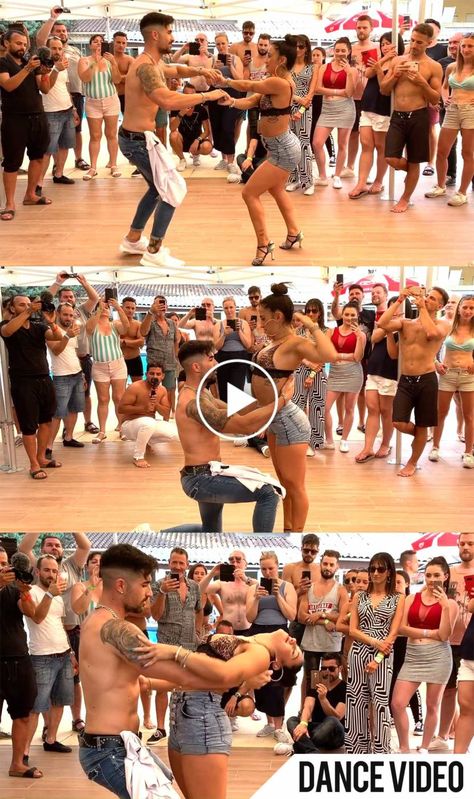 It was brought to Panama by Jamaican workers in the 70s of the 20th century. At the same time, Jamaican songs began to be translated into Spanish. Some time later, the first Spanish-speaking rapper released discs in which he mixed reggae with hip-hop.
Today, reggaeton has become a national treasure in Puerto Rico, and has recently been used for an election campaign. In recent years, it has spread widely even in America.
Dance
Today the dance has managed to change a lot of names, has been both phreaking and grinding, even perreo. This became its most common name.
Perreo is a dance in which two people dance imitating sexual rubbing against each other, with the girl's back to the partner. Apparently, the dance reminded the Puerto Ricans of dogs (perro - dog) so much that they named it after him. Such licentiousness in Puerto Rico is only welcome, although in Europe this dance met with ardent condemnation. It was believed that this dance is vulgar, wild and humiliating, but soon reggae music sounded from everywhere.
How to dance it
How to reproduce the movements is up to the reggae dancers themselves. Fuzzy movements, reminiscent of friction, close contact of bodies - all this resembles intimacy with a hint of dance. Or a dance with a hint of intimacy. It was for this appearance of reggae dance in Europe that it was received with hostility. After all, it is young people who are especially prone to bad influences who dance reggae. But if you look closely, you can see that the touches never end, the bodies do not press, and it is this understatement that creates the effect of a dirty dance, which can only be achieved by long training, but not by improvisation.
Whatever it was, the perreo is just one of many variations of dancing to reggae music. Yes, the music is meant to express the sexual energy that overwhelms you, but you need to dance in the way that the rhythm tells you.
We listen to reggae
More than two hundred performers work in this direction, but DJs choose and put on only what they like, and because it seems that the music is monotonous.
Don't trust first impressions.
It's worth appreciating reggae in its development to understand how diverse it can be. Start with ShabbaRanks "DemBow". This is practically the progenitor of reggae music, more modern songs are frenzied Spanish recitative and one-word pounding, as in the song Daddy Yankee-Gasolina. There are also more melodic variations with soul elements: Don Omar - Senor De La Noche, En su Nota. There are also quite slow ones, if I may say so about reggae: Alexis y Fido - Tu No Sabes. Reggae is often mixed with other dance and music styles, such as AndyMontanez-Se Le Ve, which is a combination of salsa and reggae.
Why happy people get the 2nd interview [infographic]
Three "underdogs" or which coaches are easier not to learn than to learn from
Reggaeton dance: the best moves for women's health (PHOTO)
Reggaeton dance (also perreo) got its name from the musical style of the same name, under which it is, in general, performed.
This direction appeared in the early 90s in Latin America under the influence of reggae, dancehall and hip-hop, among the youth of poor neighborhoods (far from puritanical views). Perhaps that is why reggaeton movements are so distinguished by rhythm, passion and freedom that the government of Puerto Rico at one time even tried to ban this dance (and musical direction) at the state level. Fortunately, reggaeton was not destined to stay forever in the Latin Quarters, in a few years it seeped into European and American culture, captured dance floors and music ratings.
The main role in the reggaeton dance is given to the lower part of the body, which the "artists" vigorously shake in all possible directions. It is this circumstance that makes it useful for women's health, both physical and psychological. "Already after the first reggaeton lessons, you will begin to feel your body better and be able to overcome muscle clamps," says Olga Naumenko , a reggaeton teacher at the Vozdukh studio and the author of the complex that we will show today.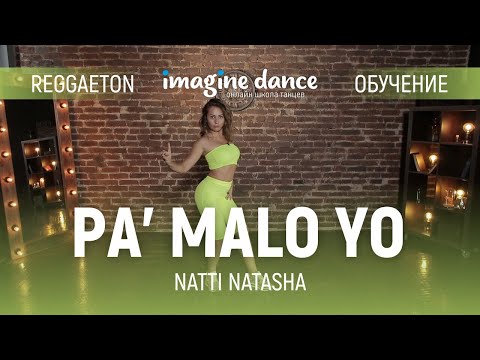 "Plus, the energetic rotations and shaking that make up this dance improve blood circulation in the pelvic organs, relieve congestion, and normalize the hormonal system."
Reggaeton classes will also be useful for those who care about their figure. "Dance implies a good aerobic load and works out the muscles of the hips, buttocks, back and shoulder girdle," says Olga Naumenko.
Contrary to popular belief, everyone can dance reggaeton, not just women with luxurious forms. "The voluminous fifth point, of course, visually makes the dance movements more spectacular. But the lack of volume in this area is by no means an obstacle to studies. You can master the correct technique with buttocks of any shape and size, says Olga Naumenko. - The base in all shaking is the movement of the coccyx forward. To master it, imagine that at first you seem to raise your tail (like a dog), and then lower it down, slightly pushing the pelvis forward.
By the way, there is also double reggaeton - so, having mastered the technique of movements on your own, you can dance it with a partner.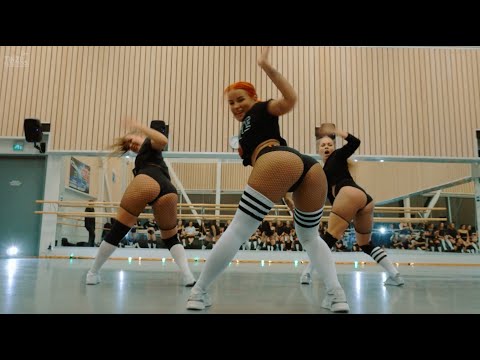 How to build a session
* Begin the lesson with a short warm-up: bends, squats and lunges.
* Master all movements in sequence at a slow pace. Later, you can gradually increase the speed of execution and combine movements in any order, creating your own dance sequences.
* End with stretching.
* Exercise 3-4 times a week.
First exercise: basic shaking
Stand up straight, feet slightly wider than shoulders. Put your hands on your hips. With an exhalation, soften your knees and bend strongly in the lower back, pulling your pelvis as far back as possible, stretch your tailbone slightly back and up (as if raising your tail). As you inhale, push your pelvis slightly forward and twist it (as in Pilates). The loin should become flat. Then bend your knees a little more and, lifting your heels off the floor, bend at the waist again and point your tailbone up, slide your palms over your hips a little lower.
Repeat the movement twice more, bending your knees even more and gradually squatting lower. At the end point, you should be almost squatting with your hands on your knees. Slowly return to the starting position and perform 3 repetitions exercises from the very beginning.
Second exercise
Sit on the floor, bend your legs and place your shins on the sides of your thighs. Spread your knees slightly wider than your shoulders, rest your palms on the floor in front of you. Transfer the body weight to your hands, while inhaling, lift your pelvis off the floor and bend strongly in the lower back, while at the same time directing the tailbone slightly back and up. As you exhale, lower it down, making the lower back flat. Shift your body weight into your hips, imagining the weight of your pelvis pulling it towards the floor. Return to starting position and repeat the movement for 9 more0077 4-5 times .
Third exercise
Take the starting position of the previous exercise.
Then transfer 50% of the body weight to the palms, evenly distribute the same amount between the thighs. The pelvis is raised above the floor, the coccyx is directed back and up. Keeping a slight arch in the lower back, tilt the pelvis slightly to the left (transferring body weight to the left thigh), then to the right. Return to the starting position and perform 4-5 such movements in each direction.
[new-page]
Fourth exercise
Get on all fours, then straighten your legs a little, pointing your pelvis up. While inhaling, rest your palms and socks on the floor, make your lower back flat. As you exhale, bend at the waist, point the tailbone up, straighten your knees a little more. On an inhale, return to the starting position. Perform 5-6 repetitions of exercises.
Fifth exercise
Sit on your haunches, put your feet together, lift your heels off the floor. Spread your knees out to the sides and place your palms on them.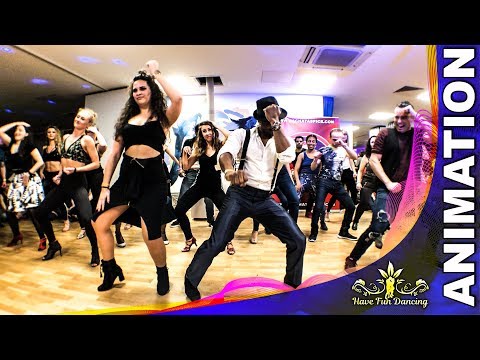 With an exhalation, bend at the waist, point the tailbone back and up and slightly straighten the knees. From this position, step with your left foot to the side and point the tailbone slightly forward, getting rid of the deflection in the lower back. Then bend back and point your tailbone back and up. Repeat the coccyx movement for 9 more0077 2-3 times and return to the starting position. Perform another 2 repetitions of exercises.
Sixth exercise
Stand straight, feet slightly wider than shoulder width. Soften your knees, bend in the lower back, slightly bent arms spread slightly to the sides (palms clenched into fists and pointing down). As you exhale, take a step back and slightly to the left with your left foot, at the same time flatten your lower back and round the spine in your upper back (as if you were slouching). On an inhale, bend at the waist (pull your chest forward), point your tailbone back and up, and move your hands slightly back behind your pelvis.