How to dance at raves for guys
11 Essential Rave Dance Moves For Beginners
When you want to have a good time, rave parties are almost always a top answer. If you've never been to such a party before, the scene can look hectic and a bit intimidating.
But really, though it may look complicated, rave dance moves are actually pretty easy to learn. Rave is different from other forms of dancing in that it's a free-form, improvisational dance. In theory, you can dance however you want. There's no "wrong moves" here.
Nevertheless, learning some basic, popular dance moves can build up your confidence and allow you to enjoy the party more. This guide can show you the gists!
Contents
11 Essential Rave Dance Moves To Learn For Beginners

1. Running Man
2. Break Dancing
3. Jump Style
4. Apple Picking Move
5. Melbourne Shuffle
6. House Stepping
7. Liquid Movement
8. The Stomp
9. Glowsticking
10. Gloving
11. Hakken

Rave Dancing Tips

Focus On The Music
Just Relax
Pay Attention to What Other People Are Doing
Be Creative

Final Words
11 Essential Rave Dance Moves To Learn For Beginners
For newcomers, it can be beneficial to learn these basic types of rave dancing. It will give you an idea of how to start when the music comes up and you're on the stage. The extra confidence that it gives you will be an added bonus, too.
1. Running Man
Source: https://rustnbones.wordpress.com/
The Running Man is a move that you can pull when you're stuck in the middle of a large crowd of ravers. Aside from being simple, you also have the added benefit of it being a static dance move. You merely dance in one spot without moving.
There are two counts to this move. When practicing at home, start slow and say each count aloud. Progressively get faster until you feel natural.
Count 1: Lift your right knee to level with your waist.
Count 2: Bring down your right knee. Halfway through the right foot's downward movement, lift your left foot's heel and slide backward on the ball.
Repeat the two counts, but this time on your left foot (raise your left knee to waist level on count 1, then lower your left foot and slide your right foot backward on count 2).
To make it easier to visualize the movement as you practice, imagine you're walking or running in place. That's exactly what you're doing, anyway!
2. Break Dancing
Break dancing (or simply breaking) looks a lot more impressive on stage than Running Man.
Hop up on your right foot, then cross your left foot in front of the right and tap it on the floor. Repeat this motion with the other foot using a double hop.
If you want to add a bit more flair to the movement, you can cross your foot once, then shoot out to the side. That will make the dance a lot more exciting.
3. Jump Style
The basic description for this style of dance is hopping and jumping around with your foot raised, while your arms are kept hanging loosely by your sides.
A simple beginner pattern involves five counts.
Count 1: Hop up with your left foot and kick your right foot forward. Raise your right foot by about a foot high in the air.
Count 2: Retract your right foot and repeats the first movement.
Count 3: Switch your foot: hop on your right foot and kick forward with your left foot.
Count 4: Hop on your right foot again, but this time, kick your left foot backward.
Count 5: Hop on your left foot and kick your right foot backward. Keep it low.
You can repeat this simple dance sequence how many times you wish. You can mix up the movements or combine them with other moves to flesh out a jump-style dance routine of your own.
Jumpstyle is best done to the beat of hardstyle or gabber music, with a tempo ranging between 140 to 150 BPM.
4. Apple Picking Move
Similar to the Running Man move, the Apple Picking Move is very easy to learn and highly visual.
When you dance, just imagine yourself plucking an apple from a tree overhead.
Raise both of your arms as high in the air as possible, then drop them down.
Sync your up-and-down movements to the rhythm of your feet.
To add flair to the performance, you can spice it up by shaking your head and mixing in some other dance moves.
Do anything that you can do, so long that it suits the beat of the music and the mood.
If you practice in front of a mirror, the dance could look a bit silly. But don't worry, that's part of the magic of a rave dance (and a rave party). You're not at all expected to look good. The "prime directive" is to have fun!
5. Melbourne Shuffle
Now, we're not going to lie to you: the Melbourne Shuffle is a pretty advanced move. As such, don't be discouraged if you don't nail it on the first try. If you've had previous experience with hip-hop or breaking, learning this move would be a lot easier.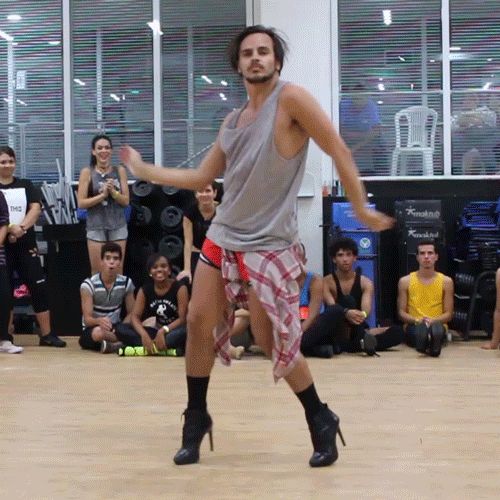 The Melbourne Shuffle is basically a mixture between the Walking Man and the Moonwalk. It involves very limited movement of your upper body. Most of the magic is produced by the legs and the arms as they sway in a natural, yet fluid, walking motion. Typically, the dancer will first face a singular direction before they begin to dance.
It is considered a flat-footed, stomping dance. While you're caught up in the music, you can also add in pirouettes when the beats suit the move, too.
Do note that the Melbourne Shuffle takes up a lot of space. If it's too crowded around you, it's best not to execute it. You'd be at risk of colliding with somebody. In case you do want to try it out, you should seek a sparse spot in the crowd.
6. House Stepping
House stepping, like its name suggests, is best done with the backing of house music (Progressive House, Electro House, et cetera). This dance move simply involves raising your left and right foot up and down to the beat of the music.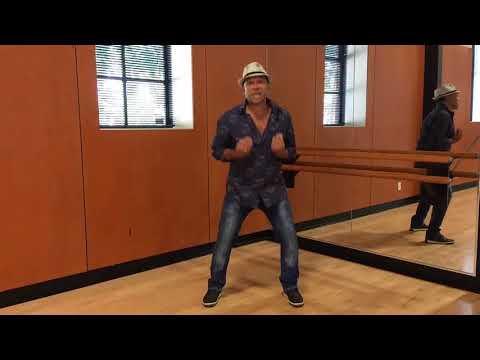 Your arms should be raised and your elbows tilted.
House stepping resembles Latin dance and Tap dance. Plus, since it requires a lot of upper-body movements, house stepping is basically the mirror opposite of the Melbourne Shuffle.
7. Liquid Movement
The Liquid Movement is definitely the toughest rave dance move that you can possibly learn. It's most suited for people with high flexibility and previous dancing experience.
Liquid Movement is an off-shoot of more traditional break-dancing. When you're breaking, popping and locking with your feet and hands are expected.
Not so with Liquid Movement. The moment you look too mechanical while executing this move, you'd look out of place immediately. Liquid Movement is all about dancing as fluidly and as naturally as possible to the music, which is why experts at this dance move are often called "octopuses".
Liquid Movement uses the entirety of your body to simulate the sense of fluidity, which is why a high degree of body flexibility is required for people hoping to execute this dance move.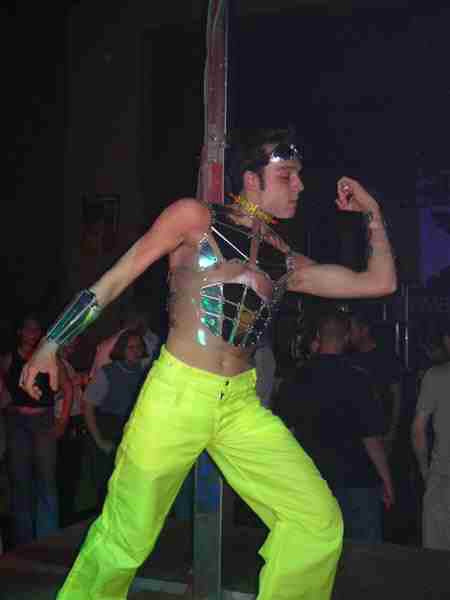 8. The Stomp
The Stomp is yet another simple and visual dance move. Imagine yourself treading on thick snow. Move and stamp your feet from side to side to the beat of the music.
That's all there really is to the move. It's a great opener or beginner move. Combine this with the Running Man or Apple Picking and you got yourself a pretty solid basic rave dance routine.
9. Glowsticking
For Glowsticking, you're going to need some extra accessories. Particularly, you will need some glow sticks (also called rave lights). They can be battery-operated or chemical glow sticks. It doesn't really matter so long that they glow.
Hold one stick in each hand and dance. Usually, glow stick dancers favor Liquid Movement dance. The fluidity of the dance, when combined with the glowsticks, makes them truly alluring on the dance floor. Even though raves aren't really about attracting attention, if that's what you set out to do, it's a sure-fire way to attract the eyes of other party-goers.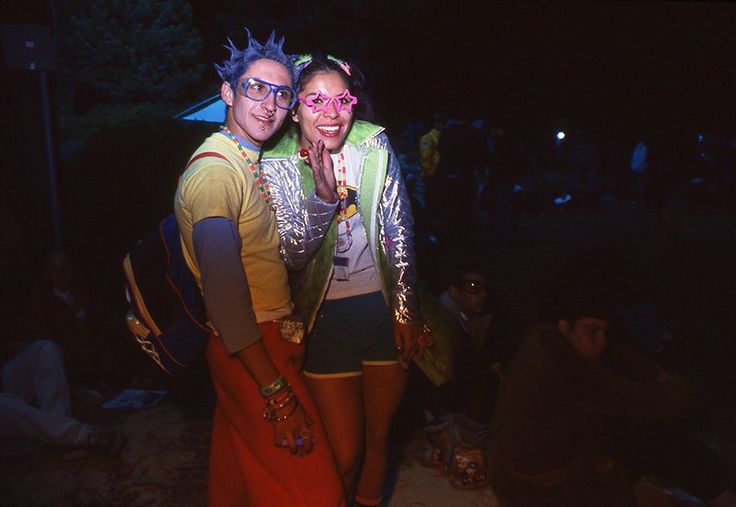 Experienced glow stick dancers may swirl or juggle the sticks around to create a visual feast for other guests. Some attach glow sticks to thin cords and spin them around to create beautiful wheels of light in time with the beat of the music. This type of dance is called "poi".
If you manage any of that, you'd definitely be the star of that night's show.
Glowsticking is one of the four light-oriented dances out there.
10. Gloving
Gloving, like Glowsticking, is a light-oriented dance. Instead of using glow sticks, the dancer uses small LED lights attached to their fingertips (hence the term gloving) to make attractive visual patterns.
Because the literal highlight of the dance lies in the diodes attached to your fingertips, gloving is basically a rave dance with your hands and fingers. You will want to incorporate movements that make your hands and fingers stand out as much as possible.
Liquid and digits moves, for example, where you move your body fluidly while also constructing hypnotizing patterns with your finger digits.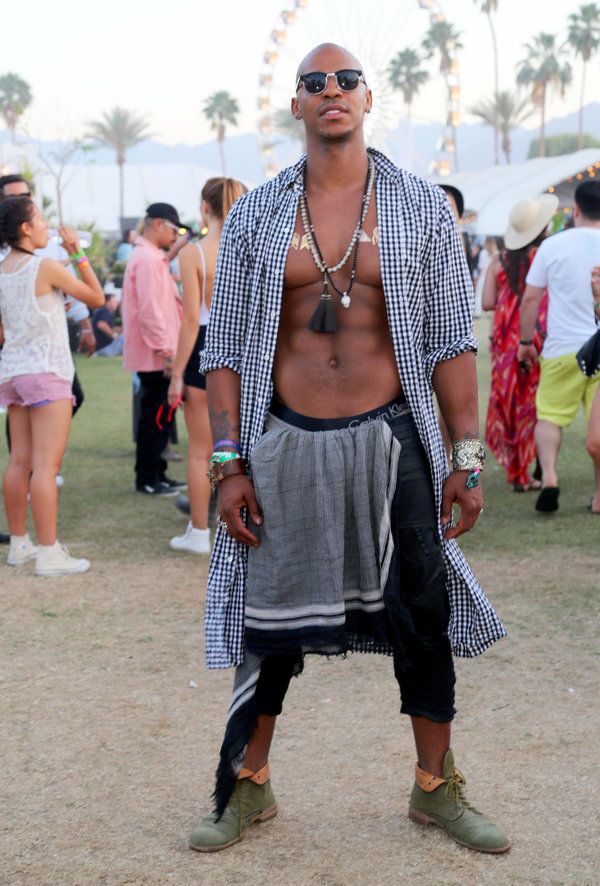 Finger tutting is also worth looking into if you're serious about learning Gloving. It's a dance style that involves intricately moving the fingers around, which will be further accentuated by the fingertip diodes.
11. Hakken
Hakken is a dance style originating from the Dutch hardcore and gabber dancing scenes in the 1990s. The term Hakken is derived from a Dutch verb, which means chopping and hacking.
Basically, the dance is a derivative of zapateo, but with fewer airborne movements. You perform tiny steps with your feet to the rhythm of the bass drum in the music.
Similar to the Melbourne Shuffle, the lower body plays the most important role in this dance style. However, it's not unusual for Hakken dancers to incorporate their upper body movements into the routine, too.
Hakken is a very high-speed dance. The music (called hakmuziek) can have a tempo as high as 190 BPM. It's going to take some work to be able to catch up to the beat.
Rave Dancing Tips
Focus On The Music
The music is the most important part of the raving experience.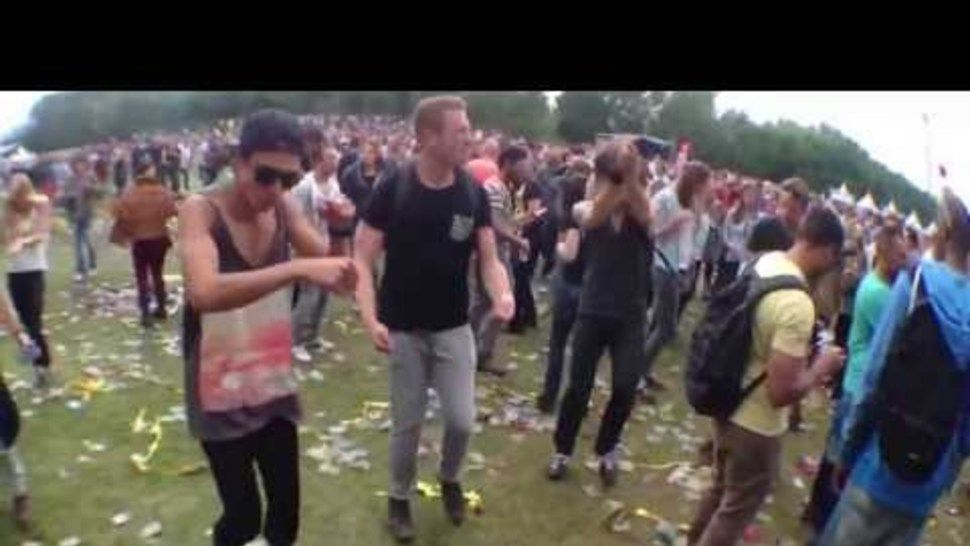 Let the music take full control of your movement. Listen to the beat and let the rhythm and the inspiration take over you. Swing your arms, move your feet, and sway your body in a way that makes you feel most comfortable with the music.
Don't mind people observing you too much. Once again, the important thing is to have a good time!
Just Relax
Raves are all about letting loose. If you look too mechanical or rigid in your movements, you're not experiencing the party to the fullest. Plus, rigid movements look very awkward on the dance floor. The more relaxed you are, the more beautiful your movements will be.
It's entirely okay to feel a bit uncomfortable and self-conscious if it's your first rave or you're a naturally shy person. In that case, we recommend attending your first-ever rave with friends or people you trust enough to let loose around. Once you've become more comfortable, think of attending or dancing solo.
Pay Attention to What Other People Are Doing
Raves are a social event, so keep an eye out for other people in the crowd.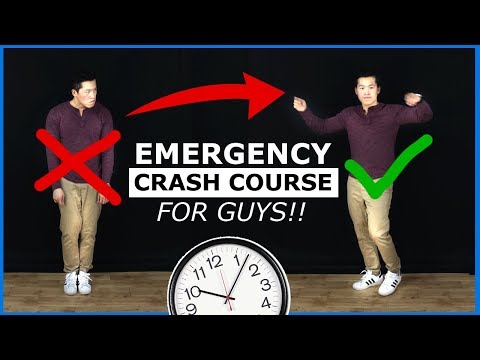 Look at what others are doing. When you find yourself out of ideas for your next move, imitating others is a good tactic to fall back to and keep the fire going.
Be Creative
There's really no framework or structure to rave dancing. It's all random up there and you can dance however you like. If you want to put a lot of effort into your dance moves, practice by yourself at home and watch plenty of videos online.
Once you've mastered some basic moves, think of improving on these moves with your own twists. Be creative! Who knows, maybe you'll end up inventing a dance move that ravers in the future will learn about.
Final Words
Raves are an excellent way to let loose and have fun after a hard week. Allowing yourself to get lost in the music and the intense energy of the night is a wondrous feeling. With these basic rave dance moves, you're more or less ready to attend your first of many rave parties in the future!
Hopefully, this guide has served you well.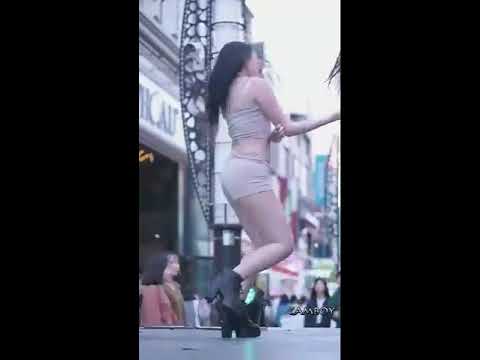 If you have any other questions you'd like to ask, leave them in the comment section below and we'll get back to you as soon as possible.
Learn The Tips & Simple Dance Moves All Men MUST Know!
Dancing for guys or just the thought of guys dancing brings to your mind funny situations of awkward dancing, weird arm and feet movements and simply unattractive attitude. It's a problem, a huge one if you ask us! Whether you're at a club or a festival, being able to dance and get in the groove of the moment will set you apart from every other guy out there.
Guys, why do you need to miss out on the incredible opportunities of dancing with a girl while at a festival or in a club? You might not have the sickest dance moves, and it might seem like a scary thing to do, but you're reading this post right now which means you're probably interested in knowing more about the rules of dancing for guys and some quick and awesome dance moves you can use right away.
These simple dance moves make use of a "rocking groove type" of motion following the rhythm of the music.
Use your knees to push your body, you can use your upper body to sway to the sides and work your hands as well to the rhythm in an alternating motion.
Dance music has a sort of tempo that the guy should follow. It will be easy to understand what we're talking about once you read through the article and checkout the video below. In short, dancing should become an easy part of your interactions at a club, event or festival with simple movements that follow the beats and the music.
It's time to get more comfortable and get into the action with dancing. First, we're going to discuss some general rules of dancing that every guy should know, then we'll bring you the dance techniques which you can use right away or at the next event you will be attending (it's THAT easy). Please note that we've written the article from a straight guy's point of view but these apply no matter your sexual orientation.
Learn more about approaching a girl at a festival in our guide here
Now, let's get right to it!
Rule #1: Guys Need To Learn How To Dance
Dancing gives guys an unfair advantage over all the other guys when it comes to the ladies (or any potential partner for that matter).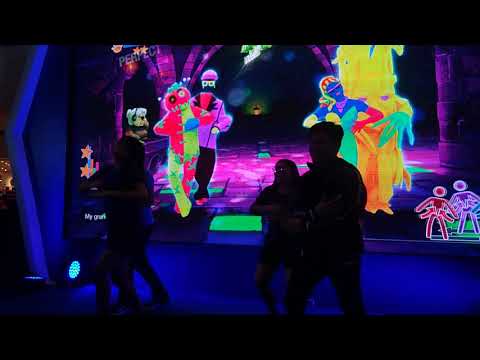 Ladies will not be sitting uncomfortably when they're out with you and you know how to dance and interact with other people on the dance floor. It shows you're know how to have fun, and have control over your actions and body. It is a definite win! Dancing is part of social cues and social interactions, and will make a guy seem more romantic, more social and fit. Dancing is a sport at the end of the day, and it helps tone and sculpt your muscles.
A lot of today's events usually include dancing and not knowing how to dance excludes us automatically from making the most out of them. Who doesn't want to make the most out of a weekend camping at an event or even a club night in the weekend? The process of learning is easy and methodical. Start by learning a few quick tricks will help you become a better dancer, quickly and easily. Keep reading and we'll share a lot of those with you.
Rule #2: You Need To Dance Well Enough
Nobody's asking guys to become the next superstar dancer in no time.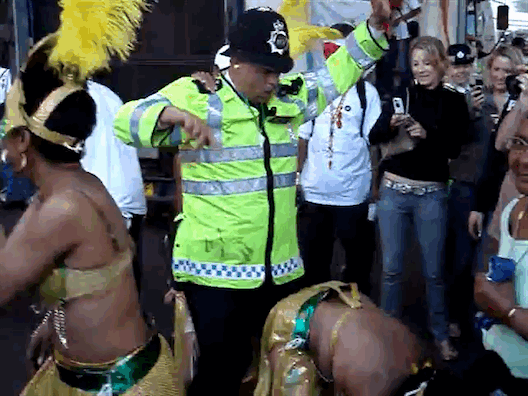 You need to be average at best!
The whole point of being able to dance is getting out there and not embarrassing yourself and the people you're with. It all comes down to knowing enough to feel comfortable moving and dancing with people or by yourself. Learning to dance can help you improve your coordination and the control you have over your own body but also using the tips we'll share in just a bit will also lead to similar results. You'll better understand how you need to move your body and coordinate your movements in a way that looks and feels nice. Dancing has a sort of snowball effect, the more you do it, the better you'll become. Once you've mastered these couple of tips and feel comfortable within your own skin while moving your body to music, your self-confidence will grow, both on and off the dance floor.
Rule #3: It'll Feel Awkward At First
As we've just mentioned, dancing and using these tips will become better and easier with time, it's what is called the "snowball effect".
Even when it feels awkward, we highly recommend jumping into it. You need to get out there and do it! You've got to act like you've done it before, that you've been there. Everything is awkward at first, messy in the middle but beautiful at the end. Any talent you master goes through the same general idea. Don't be scared, you just need to finish these first few times on a high and you'll become more confident with practice.
Rule #4: Act Like You've Mastered This
A great followup to the third rule, you've got to look like you know what you're doing. Confidence here is the key word. You shouldn't show that it's a concern or a big deal that you're on the dance floor. It's all about having fun and enjoying your time. Dancing is part of body language, and a confident attitude shows a confident character which everyone is driven by and attracted to. Smile and have a good time even when you're freaking out on the inside. Keep it calm, cool, confident and sexy. At first, fake it till you make it and it will start happening on it's own soon.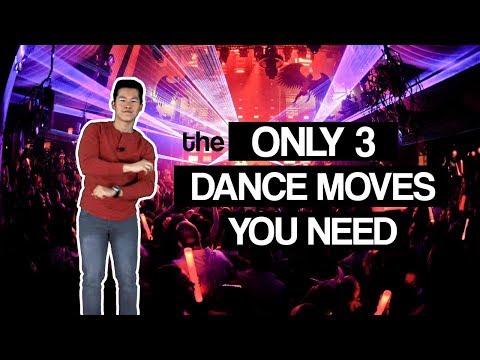 Everything we've discussed so far had to do with attitude and approach. The next rule can make or break all of the work you put in.
Rule #5: Always Be Prepared To Dance
We don't mean to have a warmup session before hitting the dance floor. Look, dance floors are sweaty, jam packed areas where people of all sizes, ages and backgrounds are active, moving and shaking. It's hot, you're moving between each other, things can easily get sweaty and musty throughout the night. So remember, after a while you're gonna become very very sweaty yourself. So remember to use deodorant or antiperspirant before going out, you'll be smelling your best all through the night.
In addition to that, dress in layers. This will help you throughout the night as well. If you're wearing a t-shirt underneath a jacket or hoodie or whatever additional layer, you can just take it off and hit the dance floor. Once the night is over, you'll have something warm and dry to wear.
Time To Learn Some Dance Moves
There's no need to feel awkward about dancing or what to do with your hands anymore!
In the below video you'll learn in detail (and in just a few minutes) the best 3 dance moves you'll need to get started.
Note that this guy mentions house music, but in reality these moves work on many sub genres of electronic dance music. In fact, with the below tutorial, you'll learn how to dance to a variety of music genres at any club and festival.
Dance music has a tempo and so, the movements are a bit smaller.
In the first dance, the dancer showed a rocking groove type of motion, focusing mainly on the knees and thighs and starting with them slightly bent. Then you want to stand up while pushing back. Your core stays locked and upper body goes forward rocking in motion.
Important to keep note: make sure you're not slamming your knees back. This will injure your knees which is not what we're aiming for.
To make it more interesting, we then focus on switching directions. Matching the beat is all there is to it as it helps "make sense" of the movement.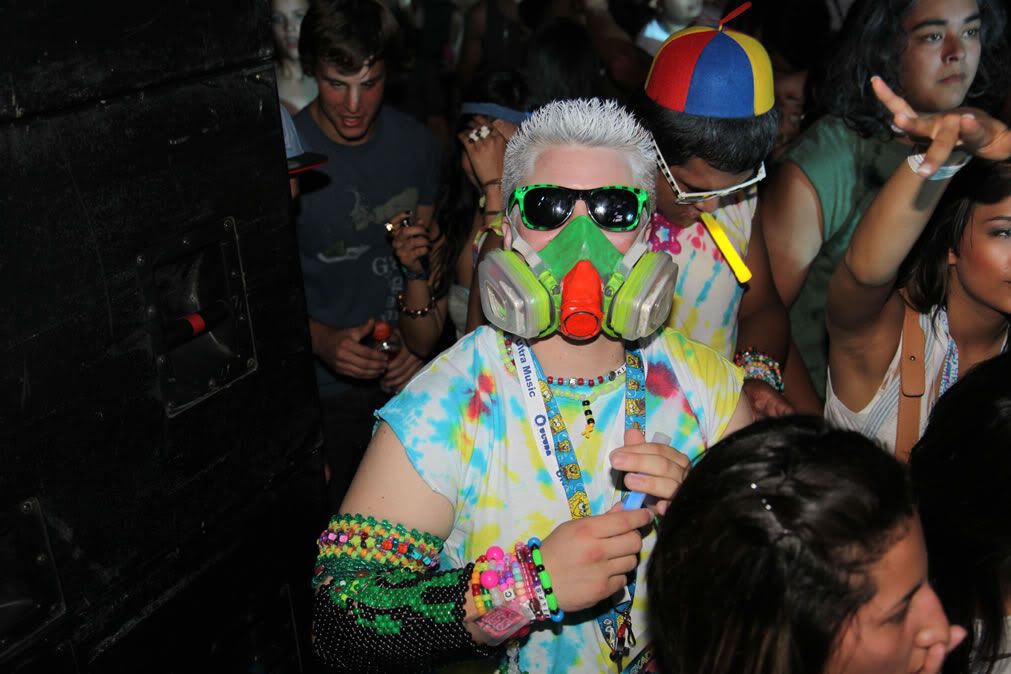 But what to do with the arms? Well bending the elbows and arms to the rhythm is also a great way to create movement variation and interesting body moves. Swaying them in and out of the center of the body is a great ideas. As you have come to understand it's all about working the different sections of your body together in a certain way to create physical movement that makes sense.
In theory, what the above video teaches is better body coordination, providing you with movement options and examples that work well in difference dancing situations. You can try them out and slowly master them. You'll even be able to create your own variations, it's a great way to interact with others on the dance floor and have fun in the moment.
It's time to stop being the guy who's standing on the sideline while everyone else is having all the fun! Now you've got all the tools you need to kick ass on the dance floor.
Ready For Your Next Music Festival?
If you're still preparing for your next music festival, visit our shop to buy some unique items.
You'll be able to wear them outside the festival as well.
Read More on EDM Festival Insider:
My first rave: how to go to a party and not screw up
If you haven't been to any rave yet, and the words "Kyiv is the new Berlin" mean nothing to you, we tell you how to start hanging out and do everything right .
We talked to Roman Paramonov, who attended 16 raves - from Schema, Rhythm Buro and Plivka to LOW party and Strichka festival. Roman is 20 years old, he is a student of the Kiev-Mohyla Academy, he writes a term paper in sociology on the topic "The social origins of rave culture".
Roman told how to properly prepare for the party, what to wear, how to dance, what music to listen to. And also about inner freedom and liberation from the routine that the dance floor gives.
The first rave in a coma
I got to my first rave quite by accident, at the age of 16. We were celebrating a friend's birthday, and on the same evening one of the first "Schemes" was held.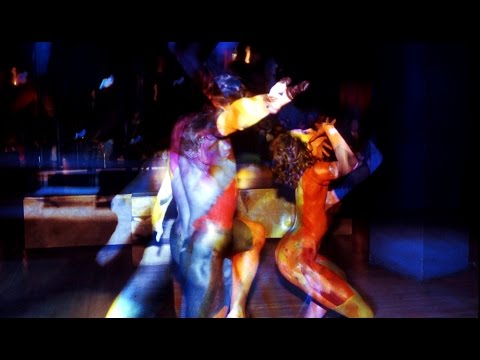 Someone from our company offered to see what was happening there, and we went. My friends were older than me and had already been to raves, but I went out of curiosity. I had no idea then that this would be the start of my big rave trip.
I certainly didn't look like a person who knows where he's going. I was wearing a black shirt with white dots, a black striped cardigan that fastened with one button and ended at the belt of my dark jeans, and I had Nike AirMax on my feet.
Then music without words was something incomprehensible to me. I did not feel the dynamics of the development of the tracks, I did not understand the plot. At my first party, I danced some kind of "cha-cha-cha" and did not understand at all how to move to this music. I looked at all this with the thought: "Well, what's so special about it?", And after two hours I got completely bored and I just started poking back and forth. It was some kind of scam. Just a month later, I thought that there was still something in this, I decided to try again - and it worked for me.
Since then, I have hardly missed parties.
How to get ready
There are things you always need to think about in advance. First of all, look at the line-up of the event so that you can answer tricky questions during the face control. You may be asked, for example, who is playing tonight or how you knew there was a party going on here. As a rule, water and food cannot be brought in, so it's better not to bother, but to look in advance where the nearest grocery store is, where you can eat during the party.
The most important thing to take to a rave is fucking sunglasses, because otherwise your eyes will start to hurt from special lighting effects. Also think about where to put your phone, apartment keys and money so that all this does not stop you from dancing. The ideal solution is a banana on the belt instead of a belt. Instead of a wallet, it is better to take a certain amount of cash and a bank card so as not to weigh down the banana. Usually I take UAH 300 and one card with me.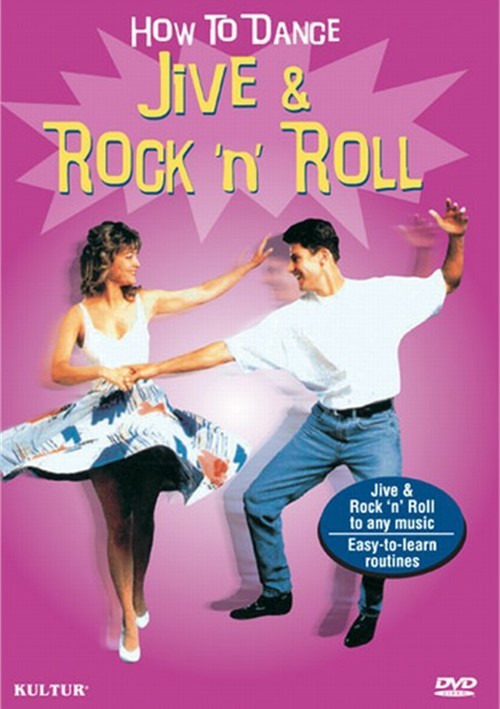 Also think about who you will go with. I've never seen people come to a party alone. During dances, people still disperse and dissolve in the music, finding their own rhythm. The company is needed in order to start together, find each other after, return together to the real world and go home.
The main thing is to come with the right attitude. To come and get stoned is not an option, there is no point in it, because you will not remember anything. The whole buzz of a sober rave is that you remember all the sensations. In order not to screw up, you need to free yourself from the reality that is here and now.
How to dress
Once upon a time I wore only black clothes to parties, but over time I realized that I wanted something more interesting and brighter, but sneakers have always been my hobby. I go to parties in air-soled sneakers, God bless Phil Knight0033 [co-founder of the Nike brand — BZ] .
There is no dress code at raves. In fact, almost complete darkness reigns around, and you see only the silhouettes of people who are dancing.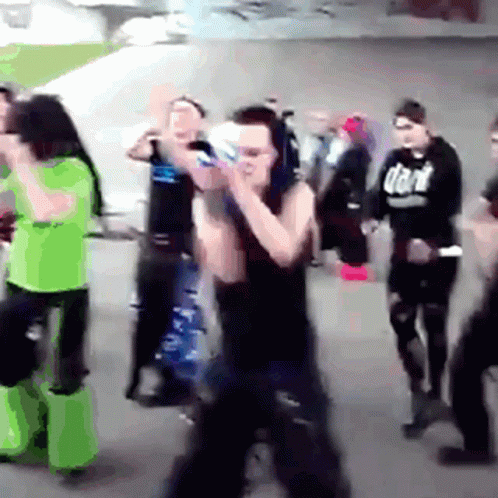 When choosing clothes, first of all, you need to think about convenience.
If it's a T-shirt, it's one that doesn't stick to the body and doesn't have to be wringed out of sweat like a rag. If pants or shorts, then such that they do not fetter in movement. Sneakers can be air-soled, but the main thing is that the shoes are comfortable after a long walk and long dances.
Lately the trend is vintage 90s, people are trying to recreate the atmosphere of the underground raves of those years, so many people dress "old school". Basically, vintage and rare items are bought at second-hand stores, although sometimes they can also be found among the popular mass market.
Comfort is very important, thanks to it you move away from the real world and immerse yourself in music and movement. For me, going out for a smoke break during a party is like returning to reality for a while.
How to dance and what to listen to
Rave is a story about individuality. You don't have to follow someone else's example.
You need to find your movements, close your eyes and surrender to the dance - the body will do everything for you. Turn one of your fingers the other way or turn your foot in a different way, and you will already be different from the rest.
At one of the raves, I danced for 8 hours straight and never went outside. At another party, I danced with my eyes closed under the stage, and after a while I ended up at the very end of the hall. You move, people rub against each other. You can even accidentally hook someone, but you still won't be told anything.
Everyone feels and hears music differently. Recently, DJs have been adding body percussion to soundtracks. That is, live pops, clicks and crackles appear among synthetic sounds - this allows you to immerse yourself in the atmosphere even more and reminds you that the real world still exists. Music is a kind of drug. If you find your rhythm, then, like a surfer, you will get into the wave and start to "slide" awesome.
At all times different techno music played at raves.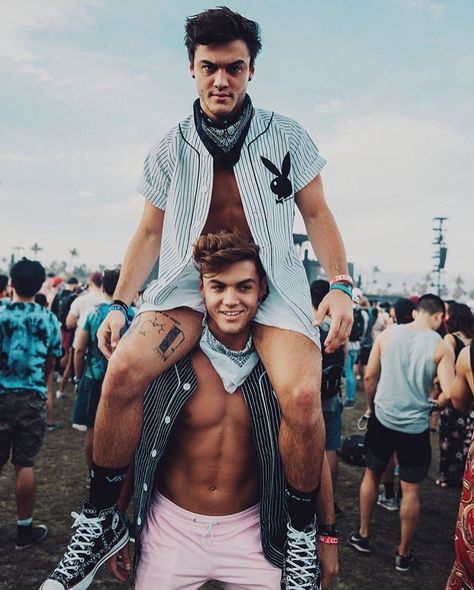 It used to be less technologically advanced, but today DJs have more cool modern equipment and programs for creating sound tracks, and the tracks are becoming more diverse.
My favorite DJs are Inga Mauer, Max Cooper, Yana Woodstock, Lil Louis, AUX 88 and Amelie Lens - they are all techno artists. Apple Music or Soundcloud will help you find the music you need. The first one has techno selections that are updated every week, and the second one, when you search for techno or rave, you can find cool young DJs or great mixes of famous artists.
Rave is music without words that "sings" about liberation. You are freed from everything that oppresses you: from problems, inequalities and discrimination. You are not divided into white, black, green or red, because no one cares who you are. You come and become part of a tribe where a DJ is a shaman.
Everyone dances in their own way, there is no common style. The main thing is to surrender to the music, the rest of the body itself will tell you.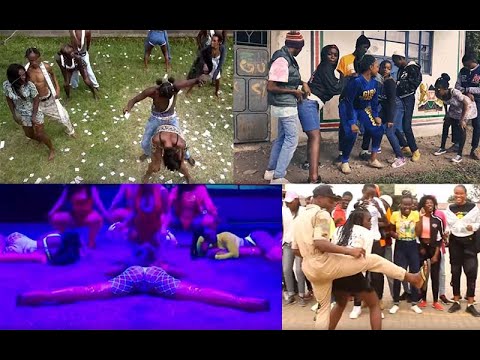 What happens at the rave
Inside the rave, all people are one big company. There is no aggression, because everyone came to rest from the real world, routine and fuss. This is a community in which everyone knows each other in absentia. You can go up to any person and ask for water - at a get-together everyone always shares with each other.
You can easily meet a people's deputy here. Recently, I saw my teacher at a rave, who just the other day gave me lectures and seminars, and today we are on the same dance floor with him.
I remember how one girl stripped down to her shorts, climbed onto some kind of parapet and just danced. There was another dude we called "propeller arms", he was waving his arms very strongly, but it was so cool that I don't even know how to repeat it.
There are people at the rave who stimulate themselves with various substances. I think that music without drugs is enough to get into ecstasy. You need to go with the right attitude and understanding of what you want to get from the party.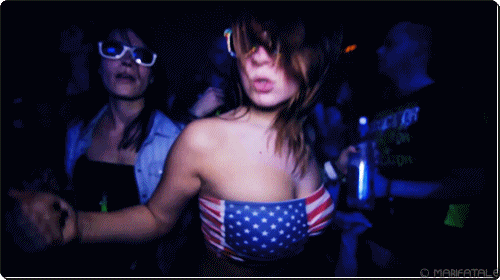 It comes with experience.
After a rave on the way home, I always keep listening to music on my headphones until I close my eyes in bed. This helps to avoid unnecessary noise in the head. After a rave, you always wake up fresh and renewed. Often there is a slight krepatura, but then you start the day with the clearest head possible.
About rave culture and main clubs
Rave culture has become a real discovery for Ukraine. After all the bloody events of the revolution and the beginning of the war, people wanted to forget at least for a while, to abstract from pain and oppression.
Each of us lives in a constant routine: study, work, stress and problems, which causes mental burnout. When you get to a rave, all the accumulated fatigue comes out of you in the dance. For me, this is an opportunity to be free. Some people find it at the gym or on a run, I found it on the dance floor.
There are enough good parties in Kyiv: Scheme, Rhythm Buro, Low party, Plivka, Osnova, Closer, parties at Otel' and Mezzanine.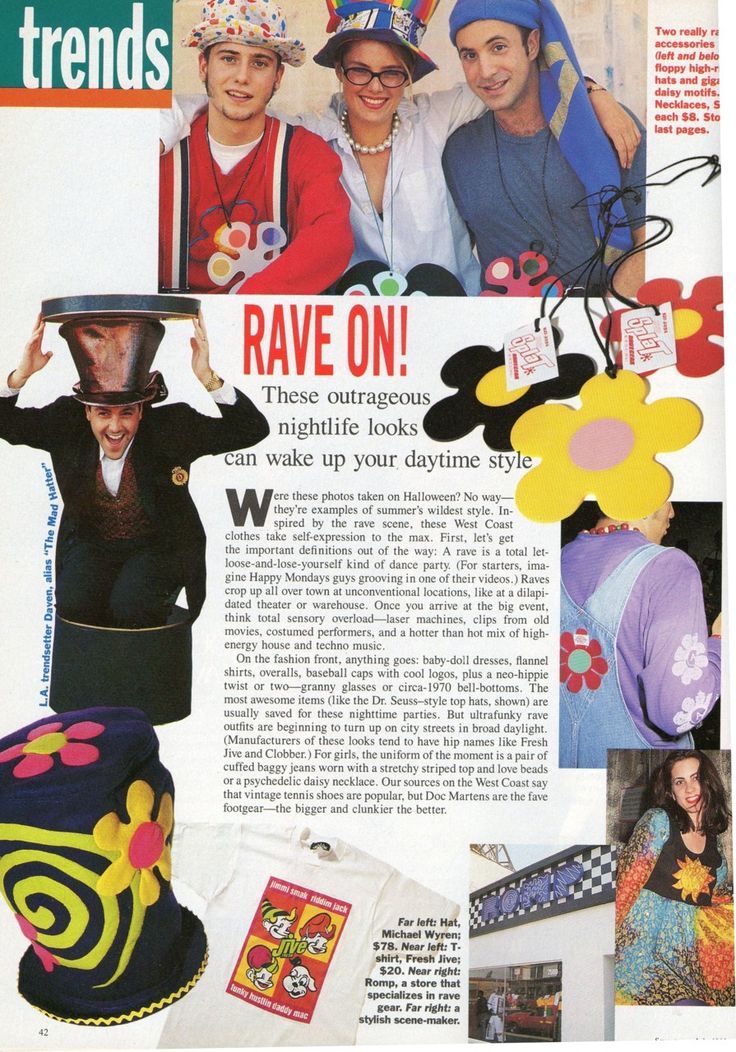 I go for everything. The quality of parties in Kyiv has grown a lot in recent years. The organizers understand what the audience wants, create comfort and atmosphere.
In Berlin, raves have long migrated to clubs, but we continue to hang out in hangars, factories and under bridges.
Low party - more than just a party, techno pioneer DJs play there. A very atmospheric and worthwhile party that everyone should go to.
Rhythm Buro - these are parties that take place in secret places, the organizers keep the intrigue to the last and send the place of the party on the day of the event. Usually both foreign and our DJs play. One of the best hangouts in the country.
Scheme is the most popular Kyiv rave. You should definitely get there, because there is always a complete separation.
Osnova - good domestic DJs play, parties take place in different locations and admission is cheaper than other events.
Closer are the most aesthetic parties, but it is very difficult to get there if you are under 21, but by some miracle I managed to pass and even visit the Strichka festival.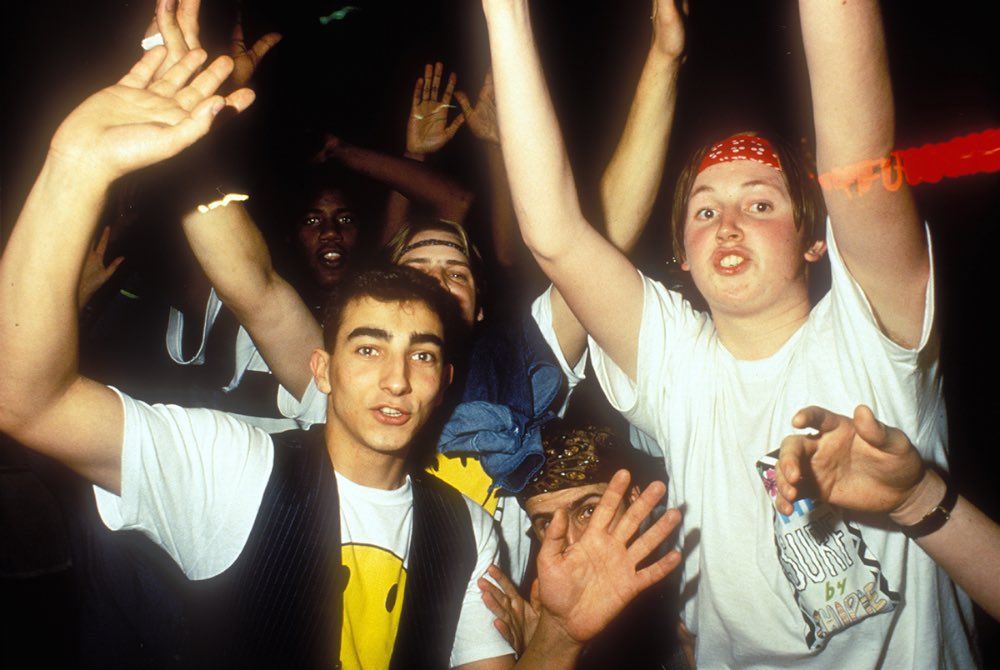 Usually there are many foreigners among the guests, light techno or house music plays.
Photo: Yuly Kudlanyk. Thanks to Closer for assisting with filming
Posted April 12, 2018 , tagged:
Closer
rave
rave kiev
second hand Kyiv
14 types of techno party attendees. Find yourself – bit.ua Media about life and technology in the new
The capital's club life is in full swing, a whole cult has formed around Schema, and even people's deputies visit parties in Closer. A trip to the techno movement is a real social event that brings together very different amazing people with the same different goals. We talk about the characters of a typical Kyiv rave - from bores in Balenciaga sneakers to acid gurus and guards sitting under the club.
Foreign tourists
Interest in the outlandish Ukrainian rave culture led them to nightclubs, but they also cannot resist flirting with our beauties.
All they need to communicate is a smile, a few memorized phrases in English (pronounced with a strong accent), as well as promises to have an unforgettable night, backed up by a handful of pills in their pocket and a bottle of water in their hand. Dancing, tourists wander through the halls, look into the restrooms, go out to the smoking room and get accustomed to the dancing girls. Further - as in the myths about the Gorgon Medusa: as soon as someone collides with the gaze of such an invader, he will immediately, gracefully and confidently waltz between the dancers like an icebreaker and offer his services to the victims, petrified with embarrassment.
Girls in black style leave at dawn
You have seen on the Internet a lot of photos of young girls in black style, frozen in pretentious implausible poses.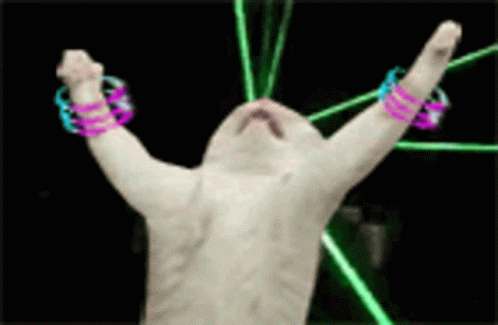 Their faces are covered with sequins and makeup, and their eyes are hidden behind the impenetrable black glasses of massive glasses with bizarrely shaped frames. Techno parties for such young ladies serve as an analogue of social events, which you definitely need to drop by and appear before the eyes of a grateful public, after which you can dance or even go to someone's house. The most unlucky ones have to wait until dawn to go home with the first subway train until their parents wake up.
«
Do you guys have a cigarette? What about chewing gum?
»
Fans of sitting in the respawn zones (read: smoking rooms) and shooting cigarettes or chewing gum at passers-by. Tired of endless dancing, they know how to enjoy peace and pleasant company. Some support morally (and physically) more unfortunate friends, calming their intoxicated minds with comforting speeches, others prefer the atmosphere of carefree communication and the search for a new company than dancing until you drop in the grip of a faceless mass of people in a stuffy hall in front of the DJ stage.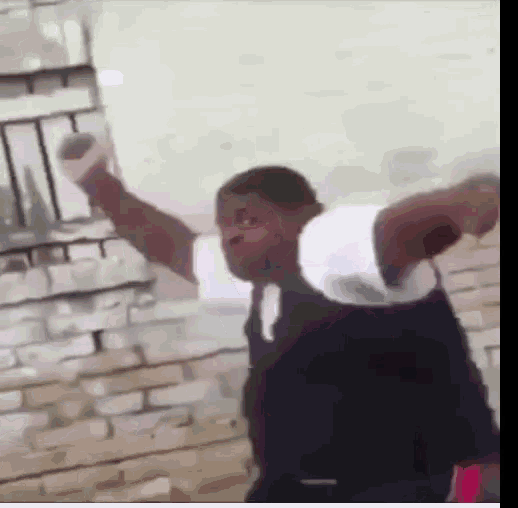 «
Flash left, flash right
»
- rave lovers
It's hard being a techno party photographer. On the one hand, few people will refuse such entertainment as finding their blurred image in three pictures out of a thousand posted from the event. On the other hand, tired and very light-sensitive eyes on a dark dance floor react badly to a sudden flash near the face, disgruntled heads turn around and send thousands of curses to the light source, which often turns out not to be in the hands of a professional, but an amateur with a cheap smartphone. A separate sin on the conscience of these people is a ton of Instagram stories, in which the skill of a foreign elite DJ turns into an unbearable cacophony, against which only a groaning barrel is clearly audible.
Venus in furs - a hunter of men
Periodically, women appear in the hall, whose age is gradually approaching the 30-year mark.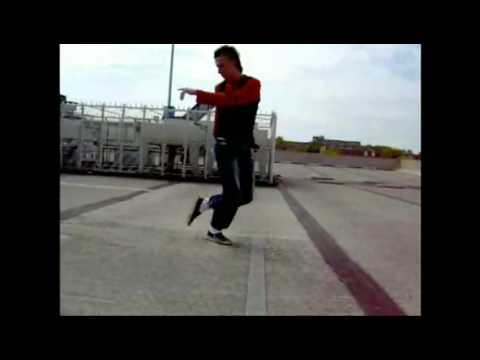 You would never guess that they are heading to a rave, although they themselves do not know what to expect from the "new youth format", where they are most often dragged by well-rounded girlfriends who have nothing to lose. Having huddled in groups of 3-4 people, civilized women make their way to the bar, sip a few cocktails, and then break into the dance floor, where with their disco movements they knock out the rhythm of techno-vikings, who are used to chopping the air with their hands on a straight barrel. There is a possibility that when meeting with foreign tourists, civilized women annihilate - we only live once!
"I just came to dance"
The most adequate category of visitors to rave events. They arrive closer to 2-3 o'clock in the morning, when the line of girls in black style and young guys is already thinning out, and only rave guards remain on the street. Then, for several hours, they intensely meditate in a dance under the stage, becoming an integral part of the crowd, and at dawn, when their legs get tired, they slip away unnoticed and get lost between office workers at the nearest metro station - after all, they also need to have time to take a shower, clean themselves up and go to the work.
Whipster
They have a well-paid job and a thirty-something under their belt, but they are not tired of two-day party marathons. These guys differ from ordinary club worms only in that they will definitely take a backpack with a clean white T-shirt (in case of a morning rise, God knows where) and a whole first-aid kit of drugs (you must use some kind of chemistry after chemistry taken at night) - in general , prepare for the rave responsibly, in an adult way. Although the second childhood runs and grabs them by the trouser leg.
Rave guards
An informal gathering of those who are unlucky today for various reasons. Someone got hacked to death at face control for having too much alcohol and not knowing the lineup.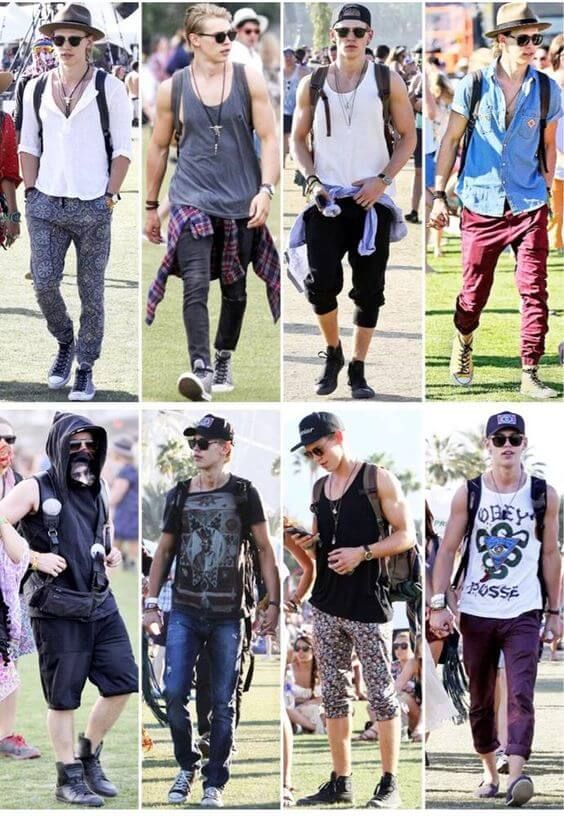 Another turned out to be too "disassembled" to get to the queue and honestly defend it. Someone did not get the money to enter and now with an eagle eye lies in wait for the neophytes, who have already danced and will agree to give up their passage. The rave guards had a knack for carefully tearing the ribbon off and sticking it on their wrist like it was. But you still may not be able to get to the party, because the face inspectors have already learned the faces of these guys.
Techno-nerds
They regularly complain about the "straight barrel" and "youngsters" who killed the culture of a highly spiritual rave, arrange a rubilovo in the comments on Resident Advisor and show off collectible vinyls. These guys literally listen to techno everywhere (even during office work) and regularly bombard their friends in PM with some sets and remixes that no one listens to.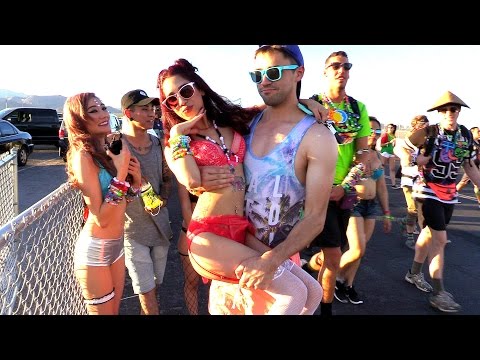 The next visit to Closer for these people is akin to a real holiday, for which they prepare in advance (not only for hours trying on an outfit for a rave in front of a mirror). And if you accidentally drop the phrase "Kyiv is the new Berlin" in a conversation with them, a portion of murderous sarcasm will immediately fly into you.
Acid gurus
They usually spend their time elsewhere, hang out on the Coil group and practice radical shamanism. But sometimes they want to "go out to the people." Such guys will first feel you from head to toe, ask a couple of strange questions ("Listen, what is your goal in life? By the way, there will be no water? And a cigarette, please ..."). And then, as if completely forgetting about you, they will start their arrhythmic dance, thus calling some kind of spirit.
Dark couples on the edge
Both in black. They come to the party in a gloomy mood and leave it, too, not in the best mood.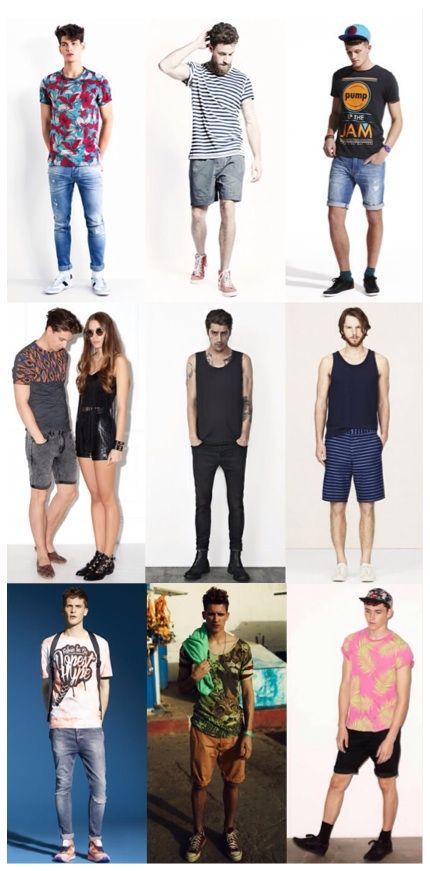 They try not to move away from each other so as not to get lost in the crowd. And when they are not dancing, they silently stick in smartphones, not letting go of a cigarette. But by dawn, couples can warm up and start playing demonstration scenes with a showdown right on the dance floor. For such people, dance is a way to throw out the accumulated negative energy, sublimate it into fatigue and say goodbye to internal aggression after a hot bath and a good sleep the next day.
Hypnotists
At every party, you will definitely find a person who literally hypnotizes the whole party with his DJ look. He specifically chooses a place closer to the stage and starts staring. Perhaps he is too far away from here, somewhere in the astral plane, so he barely understands what is happening. Although it can be assumed that he just has such a style. It is possible that these are the guardian angels of the parties, who keep the energy field in balance with their immobility.