How to choose dance shoes
How to Choose Ballroom Dance Shoes | 7 Things to Consider — Duet Dance Studio Chicago
You have taken a few ballroom dance lessons and are starting to get more serious about dancing. It's time to look into purchasing some dance shoes! A pair of quality dance shoes, with its special construction and materials, will help you learn better and dance longer. Below are 7 important things to consider when choosing the right dance shoes. 
1. Make Sure it Fits Like a Glove
When you first try on a pair of dance shoes, make sure they fit snugly without excessive pressure. This will give you the most control of your shoes even after they are broken in. I usually go a half or full size down for my dance shoes. 
2. Open Toe vs. Closed Toe
Generally, open toe shoes are designed for Latin and rhythm dances, such as Salsa, Rumba and swing, which require more pointing of the toes and articulation of the feet. The opening in the shoes allows you to point your toes easier and execute footwork more precisely.
Closed toe shoes are designed for smooth/standard dances, such as Foxtrot and Waltz, as these dances require a more traditional classic look. For beginners who are learning multiple dance styles, open toe shoes or Latin dance shoes are recommended since you can pretty much do all styles in them.
3. Heel Heights
3" Flared Heel
The heel height for Latin and ballroom dance shoes ranges from 1.5" to 3". For beginning dancers, you should choose a heel height that gives you the most comfort. If you are not accustomed to wearing heels, you may want to start with shoes that have a lower heel to start with. Also, there are different shapes of heel, such as slim and flared.  A flared heel is a popular choice as it gives you more stability. For men's dance shoes, a 1/2" heel is designed for ballroom dance styles while a 1.5" Cuban heel is designed for Latin dance styles. Unless you are participating in dance competitions, a 1/2" heel is generally sufficient for both ballroom and Latin dancing.
4. Suede Sole Shoes
Suede soled shoes are perfect for dancing.
It is recommended to have a suede sole for your dance shoes. The suede sole gives you the right amount of slip and traction so that you can feel more balanced and have more control when turning and moving around the dance floor. very once in a while, you need to brush the suede sole with a wire dance shoe brush to maintain its roughness.
5. Buying Dance Shoes Online vs. In Store
Whether you order shoes online or purchase them in a store, I suggest you first go to a dance supply store to try on some shoes. Since sizing can vary from brand to brand, it is best to try and compare various brands, sizes and models to ensure you find the right fit.
6. Maintenance
Moisture is the no. 1 thing that kills a shoe. After dancing, I usually use shoe trees to absorb moisture and keep the shape of the dance shoes. Cedar shoe trees are particularly great for fighting odor! Unfortunately, dance shoes are not made to last for a long time due to their delicate materials and the way dancers use the shoes.

To extend the life of a pair of dance shoes, I recommend having 2 or more pairs of shoes (depending on how frequently you dance) to rotate between dance sessions. This allows each pair enough time to dry out before the next use. Also, never wear your dance shoes outdoors as the suede leather is very delicate and can be damaged easily by any harsh objects and water!
7. Cost
The cost of Latin and ballroom dance shoes range from $80 to $300 a pair depending on the brand and quality. For about $170, you can get a great quality pair of shoes. It is definitely worth spending a little more money since a good pair of dance shoes can last much longer and give you more comfort and support when learning to dance.
I hope this is helpful to anyone who is buying their first pair of ballroom dance shoes! Also, check out a video I've made about ballroom dance shoes below. Please leave me a comment if you have any questions. I'd love to help!
The Duet Team is a group of friendly dancers who are passionate about helping people and sharing the joy of ballroom dance.
And we love to make new friends and have fun at work! Duet Dance Studio is located in Chicago West Bucktown. We offer ballroom dance lessons, wedding dance instruction and private dance parties. Online Wedding Dance Lessons and Skype dance lessons are also available! Dances we teach include Salsa, Swing, Tango, Bachata, Merengue, Waltz and Foxtrot. Sign up for an introductory dance lesson now to get started!
Szewai Lee1 Comment
0 Likes
Guide for Ladies & Men
When you come in for your first lesson, you do not have to wear dance shoes. Sneakers or any comfy shoes would do!
But after a few classes, you might consider investing in proper dance shoes.
Disclaimer: This post is not sponsored or affiliated with any mentioned brands. All opinions are my own.
When you are looking for dance shoes, there are a few things that you need to take into account.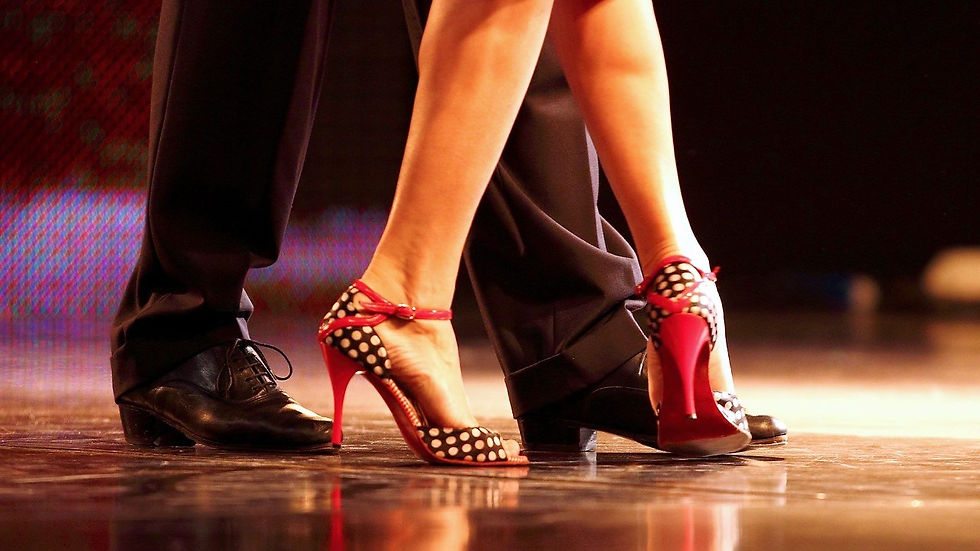 The first thing is the style of dance that you will be doing.
The second is the type of shoe that will be best suited for your needs.
In this blog post, we will discuss both ladies' and men's dance shoes, as well as the best brands on the market. Let's get started!
What Makes Dance Shoes Different?
The soles of dance shoes are considerably different from those of normal shoes. Ballroom dance shoes have a thin suede sole that allows you to glide across the floor with just enough grip.
Dance shoes are also flexible, allowing the shoe to follow the foot's movements.
A good shoe not only allows a dancer to slide but also highlights footwork.
Regular shoes often have a rubber sole that helps with a grip - but that grip is not quite what a dancer is looking for!
Two main types of shoes are Ballroom and Latin.Ladies Shoes
In general, these two ladies' styles may be identified with a glimpse.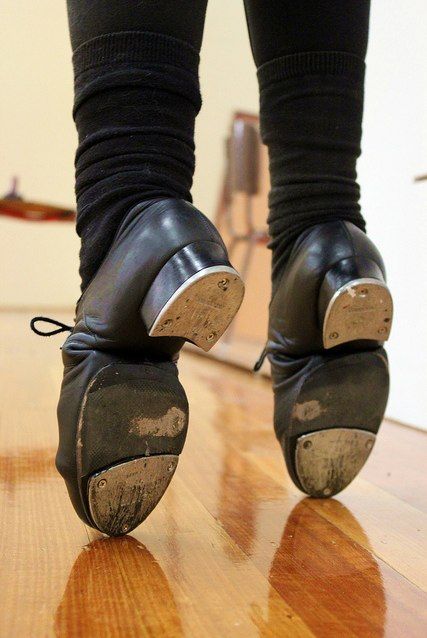 Latin shoes are generally open-toed and more 'strappy' than ballroom shoes, which will be quite similar to a conventional court shoe but with a buckle fastener across the sole.
Heels or no heels? That's a good question!
Heels might vary considerably in height depending on the range available.
Ballroom heels are typically between 2.5-3 inches (6-8 cm), while Latin heels can be up to 5 inches (12 cm).
However, we do not recommend buying a pair of competition heels until you have been dancing in lower-heeled shoes for a while. The reason is…balance. When you are starting your dance journey, you don't want to be struggling with balance but rather focus on getting the dancing basics.
Bonus Tip: Heel Protectors
Heel protectors help prevent damage to your heel and heel tips. You can get those at any dancewear store. They also add support, stability and friction to the heel of your dance shoes.
Also, dance shoes make an interesting swishing sound when slid against the floor. Heel protectors significantly reduce noise and, believe us, this noise sometimes can be very annoying!
Men's Shoes
Men's ballroom shoes are similar to men's dress shoes: - closed shoes with low heel and laces.
Men's Latin shoes have a slightly higher Cuban heel (block heel). They are designed to keep the weight towards the balls of the feet for easier weight changes. Often you need some time to get used to a Cuban heel.
Traditional ballroom and Latin shoes tend to come in black colour, but you can find some more colourful options on the market so pick a pair that suits your personal taste.
Practice Shoes & Dance SneakersPractice Shoes
These are comfortable shoes used for practising or for those who prefer a steadier shoe. These shoes often have black, lace-up designs and a low heel.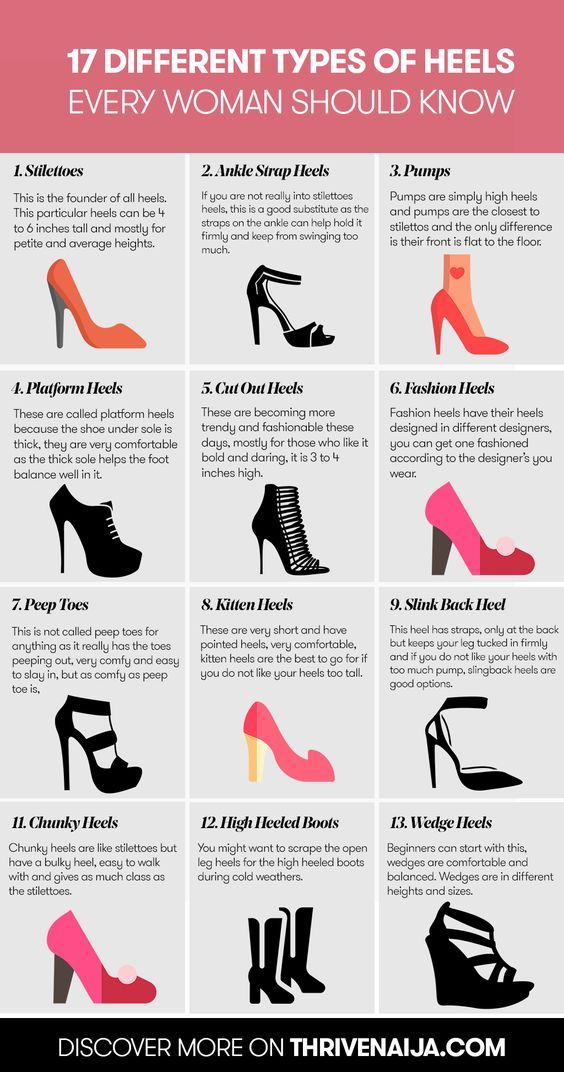 A pair of practice shoes will save the wear and tear on your regular dance shoes as they are usually sturdier and are built to last you years of practice.
Dance sneakers
This is a more casual version of a practice shoe. They are handy when you practice for many hours and need that comfort. Dance sneakers have built-in arch support and allow movement flexibility.
The Best Dance Shoes For Ladies And Men
Disclaimer: We are not affiliated with any mentioned brands/shops.
When buying dance shoes, it's not always necessary to pay a fortune for good quality, but the cheapest option isn't always the best one either.
Popular High-Quality Brands
I have tried a lot of brands throughout my dance career and I can recommend looking at these brands:
Ray Rose, Supadance, International Dance Shoes and AIDA.
These are the most popular and high-quality shoes available on the market.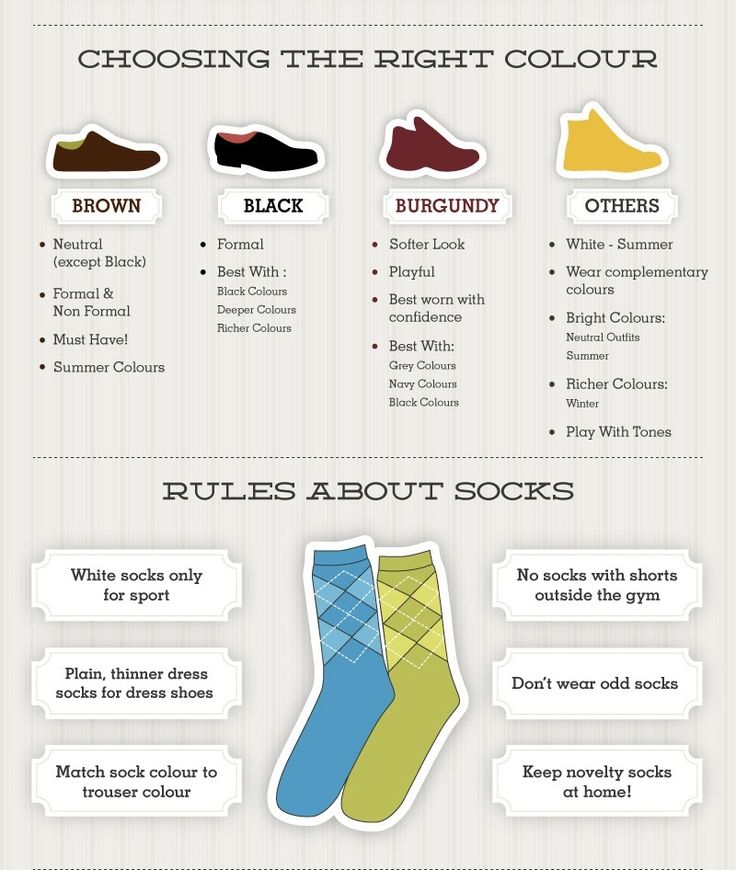 Where To Buy Dance Shoes?
If you can, visit a dancewear store and try before you buy to make sure that they are comfortable and don't allow the foot to wiggle.
If you order online, bear in mind that dance shoes can vary significantly in their width, firmness etc. Wide fitting from one manufacturer is not the same as from another. Make sure you can easily return or exchange them if they don't fit.
You can find some shoes on Chinese marketplaces such as Aliexpress or LightInTheBox. They can be very affordable, however, they might not last long and you need to choose a shop carefully.
If you live in Sydney, we recommend visiting these 2 shops:
GlamourDance Shop in Glebe and VivazDance in Rosebery - they have a great variety of stylish good-quality shoes.
We hope that this guide has been helpful in choosing the right type of Ballroom and Latin dance shoes for you.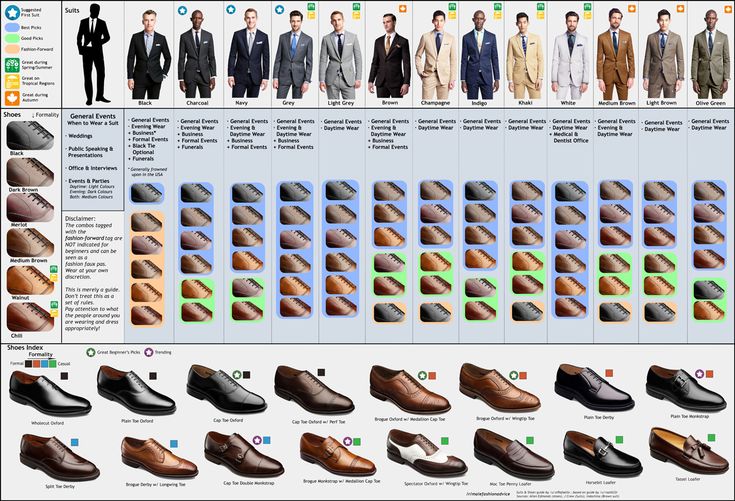 Just remember to keep comfort, support, and style in mind when buying dance shoes.
Happy shopping!
Dance shoes: how to choose comfortable dancing shoes
Contents
If a bad dancer gets in the way of his feet, then a good dancer needs uncomfortable shoes. Properly selected wardrobe for classes is an integral part of safety. Shoes, ballet flats and even Czechs are designed specifically to protect the performer's legs and provide him with complete freedom of movement at the same time. Therefore, before starting classes, it is worth learning how to choose dance shoes.
Special shoes
Normal shoes are generally not forbidden for amateurs, however, wearing non-special shoes, you will quickly feel that shoes prevent you from performing many movements at full strength. The sole does not bend and does not slip, the heel flies off, and the fastener digs into the foot. If you're serious about dancing, consider purchasing a pair of dance shoes. And when choosing, consider the following:
Flexibility is a valuable quality of dance shoes. You can check it by bending the toe of the model. A hard pair will severely restrict movement. This is true for ballroom and Caribbean dances. nine0013
High heels are very impressive, but these shoes are best left for going out and for performances, and it is better to start training without heels.
Specialty dance shoes always stretch, so you don't need to buy shoes with a "reserve", they will start to fall off in a week. If a pair of a size smaller is comfortable, you can buy it.
Trying on should not feel uncomfortable: rubbing, pressure or tingling will only get worse during class.
The width of the ankle strap must be at least eight millimeters, otherwise the strap will dig into the leg.
Open toe or heel - comfortable, beautiful, but unsafe. For the very beginning of classes, you can choose a closed model. However, an open toe will be needed with increasing experience, for example in Argentine tango (free toes give more contact with the floor).
The black color for shoes is versatile, while the nude color visually lengthens the legs. Keep this in mind if you plan to compete. nine0013
Sign up for a trial lesson
Shoes and dance directions
Different types of dance are suitable for their own, special shoes, because standing at the bar in high heeled shoes is as uncomfortable as performing a waltz in pointe shoes. Therefore, in the question of how to choose the right shoes for dancing, it is worth starting from the style of dance. Your teacher can advise you. But you will still need a shift, so for the first lesson, take stable and comfortable shoes / ballet flats, with soles that do not leave marks on the floor. Desirable - a slight slip, when the sole does not stick to the floor (made of rubber and leather - choose leather). nine0003
Classical choreography
Real ballet is performed en pointe, but classical choreography classes for amateurs are held in flexible shoes or so-called ballet flats.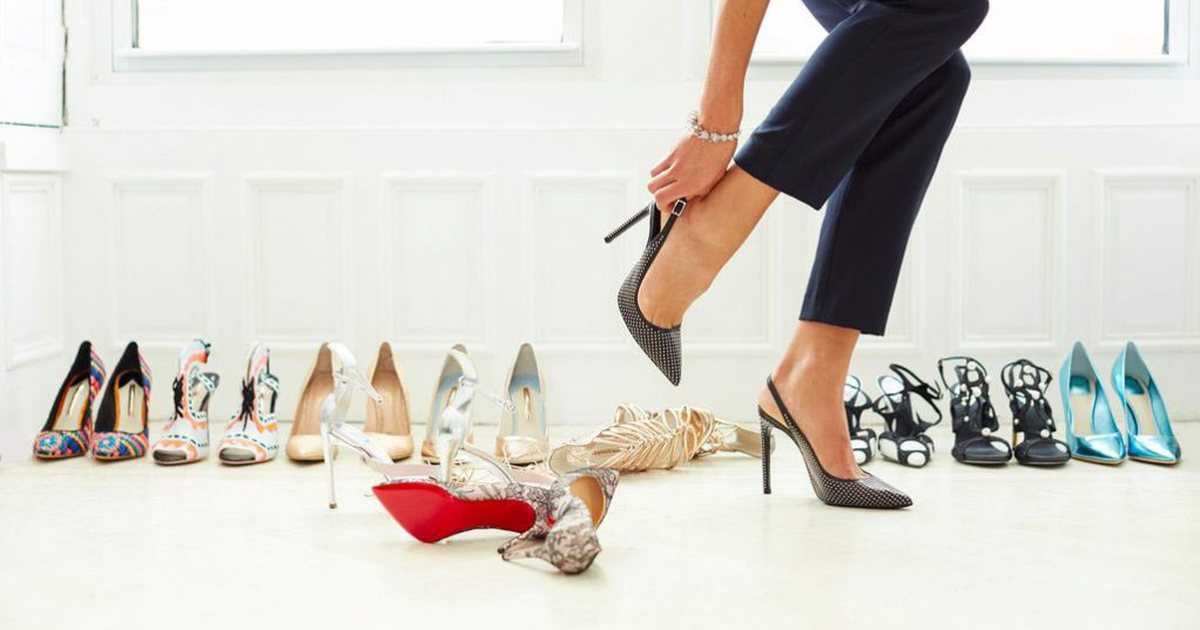 They freely pass air and do not constrain the movements of the dancer. The traditional colors of such shoes are classic white, flesh and black.
Shoes for ballroom dancing
Shoes for Europeans - with a steel shaft, suede or leather upper and a special strap for additional fixation. Women's heel - from 5 to 8 centimeters, always with a heel cap. Shoes for Latin American dances - with the same heel for women's shoes and about 5 centimeters for men's. A few tips on choosing shoes for ballroom dancing: check the sole - only a soft and flexible arch support guarantees freedom of movement, and only a soft insole provides adequate cushioning. When trying on shoes, rise on your toes, jump up and shake your legs - it should not interfere with these movements or fly off. nine0003
Oriental dance shoes
Dancers practice barefoot or in light shoes, which are often decorated with embroidery, rhinestones or beads.
Jazz
Sports rock and roll, contemporary, acrobatics and even hip-hop are performed in "jazz shoes".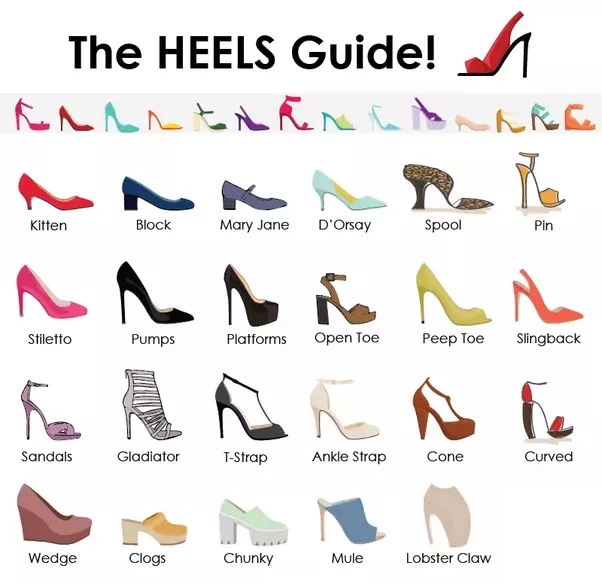 These can be soft lace-up boots or low-heeled shoes. Some models have a split or rubber outsole for freedom of movement and improved traction.
Tango
It means shoes, and more often sandals, with a heel from 5 to 11 centimeters for women, and elegant boots with a standard heel for men. The special anatomical location of the high heel makes it stable and less noticeable than on regular shoes. However, it is also recommended to start from a minimum height.
How to choose shoes for dancing
Choosing the material
"pros" Plain leather shoes are universal: they sit tight and are quite soft.
"cons" Genuine leather stretches a little as you wear it, and this should be taken into account when buying - you can buy half a size smaller.
Capezio CG16 Flex Mastr Tap

"pros" Patent leather shoes almost do not stretch, and if you have chosen your size exactly, then your feet will never dangle in them. Another important point: dark high-quality varnish is much more durable than any plain leather (streaks may remain on light ones). nine0013
"cons" Not recommended for beginner dancers. When the feet touch, the varnished surface of the shoes tends to stick, cling to each other - this teaches the novice dancer to move the feet at some distance from each other to avoid contact, which is completely wrong!
Capezio N625 Jr. Tyette

"pros" They have a very pleasant softness.
"cons" VERY quickly and strongly stretch and also quickly and noticeably loses its original color. nine0013
CAPEZIO Dansneaker Rock It DS24 dance shoes

Textile - satin shoes look sleeker and more beautiful than leather shoes.
"pros" There are extraordinarily beautiful models.
"minuses" It gets dirty faster, loses its appearance, tears and is difficult to clean. The inner leather base alone will not be able to tightly fit the leg for a long time.
Choosing a heel
for Latina, the heel can be chosen both higher and thinner, since there is more load on the toe; nine0013
for the standard, it will be more convenient to lower and more stable, since the load goes exactly to the heel. Dancing the standard in high heels is uncomfortable, you get used to the wrong position in a pair.
for a beginner partner - the heel of the Latin shoe is about 5 cm and preferably thicker at the bottom. Those. choose a more stable heel, because balance problems are inevitable at first.
Training shoes with heels? There are several opinions:
someone is for training in conditions that are as close as possible to "combat", i.e. train in heels, getting used to balance, grip with parquet, and so on.
Shoe sole
for Latina - softer and more flexible sole (due to shortened arch support) This will allow the dancer to beautifully arch the toes and pull the toe more strongly.
for the standard the sole is soft but less flexible (due to the extended arch support) Prevents excessive sole flexibility, so that the dancer can show the correct dance technique, where the movement of the foot starts from the heel without stretching the toe. nine0013
for tango - a stiffer sole (but softer than dress shoes). The transition from the front to the instep should be slightly bent. This is especially important for turns. The best sole material is leather, although synthetic materials with similar properties (not too slippery, but not too slow, for example, around its axis) are also acceptable. There is a suede sole. It also fits but often needs to be cleaned as it clogs quickly and can make turning difficult. nine0013
But the most important criterion for when choosing shoes for ballroom dancing is your own feelings. Ideal shoes fit snugly to the foot, but at the same time do not press anywhere and do not crash anywhere.

They are not too narrow or too wide for the toes. Quality shoes should be well balanced and very stable, test this by standing on one foot. Well, you should like the shoes.
What to look for when choosing shoes for classical dance? nine0058
Solid or split sole?
Professionals advise to choose shoes with a solid sole for beginners, and for experienced dancers, the sole should be separate so as not to hinder movement. A solid sole may hinder the foot from working to its full potential, but more importantly, it will be able to protect the muscles that are still undertrained. Shoes with a split sole allow you to move more freely, pull the toe a little more, stand on it a little higher. But choose split-soled shoes only when the foot is already strengthened and the risk of injury is not very high. Pay attention to the material from which the sole is made according to the surface on which you will train. nine0003
Only natural and high-quality materials!
In ballet flats, you or your child will not just walk or "sit nicely", the shoes will "work out" with you.