How to break dance
How to breakdance step by step
The following 3 videos will teach you how to breakdance step by step. We recommend that you watch these lessons in order as they are arranged from easiest to hardest. These moves come directly from our breakdancing courses which you should check out if you want to learn more. A word of caution, you must be careful when you attempt these moves. Be sure to study the movements very carefully and slowly and then ease into them. For other online dance classes click here.
Free mini video course for break dance:
Beginner break dance moves
Breakdancing move #1: 3 Step
The 3 step is one of the most popular beginner break dance moves. It consist of 3 steps that are done in a circle. In this move you will start with one leg extended in front of you and then will switch the legs as fast as you can so that the other leg is extended, from there you bring the leg side where you end up in a kind of push up position.
Learn how to sync the arm switches with your leg switches.

---
Want More?
The Complete Breakdancing Course For beginners (No experience needed)
Learn simple but impressive moves step by step! You will learn footwork moves, ground moves as well as freezes. This video course has 3 modules with +3 hours of video instruction. Delivered through instant online access.
Learn more & Buy it here (Click here)
---
Breakdance move #2: Corkscrew Up:
This is another cool bboy move. The corkscrew up is perfect for when you need to get up from the ground in a "cool" and smooth way. You can do this move on it's own or from any other combination of moves.Here you will develop strength and balance as you push off the floor to spin upwards and around.
One more to go below!
---
Want More?
The Complete Breakdancing Course For beginners (No experience needed)
Learn simple but impressive moves step by step! You will learn footwork moves, ground moves as well as freezes. This video course has 3 modules with +3 hours of video instruction. Delivered through instant online access.
Learn more & Buy it here (Click here)
---
Break dance move #3: The baby freeze
Learn how to do a baby freeze move in this video. Freezes in Breakdancing are meant to draw attention to the dancer and are usually put in at the end of some footwork combination like the 3-step above! The baby freeze is great to start out with since its small. It still requires lots of coordination and practice so take it slowly and make sure you don't skip anything.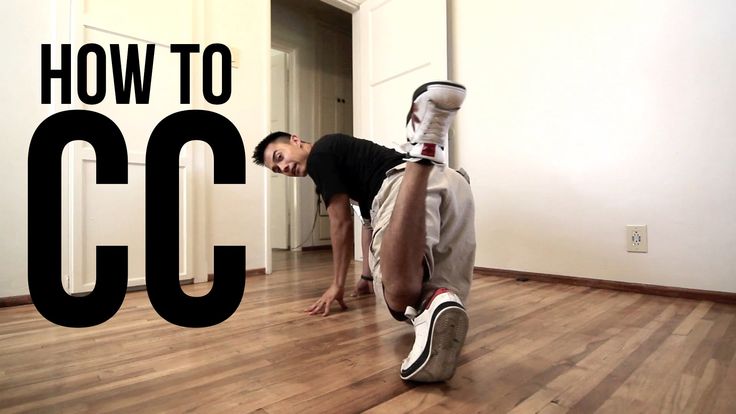 ---
Get Barry's full course now:
The Complete Breakdancing Course For beginners (No experience needed)
Learn simple but impressive moves step by step! You will learn footwork moves, ground moves as well as freezes. This video course has 3 modules with +3 hours of video instruction. Delivered through instant online access.
Learn more & Buy it here (Click here)
---
History of Breakdancing:
Breakdancing was founded by the black community and Puerto Rican kids in the 1970s. And it really became popular after James brown's single "Get On The Good Foot" where his busted out his high energy footwork dancing. After that, the kids in New york started to copy his moves and eventually it evolved to be called b-boy or break dancing.
At that time most of the style was ground footwork combinations without any of the fancy stuff you see today like windmills or back spins that are popular today. There were also breakdancing battles between gangs or clicks.
Another dance called "uprock" influenced the b-boy dancers. In this dance style, the dancers mimic fighting moves into rhythmic dance moves that opponents would use to 'battle' against one another.
The music is not restricted to Hip Hop anymore. These days dancers choose Techno, Jazz, electronic, pop and an other types of music that suites their style.
Other styles:
Back to free Hip Hop dance videos page
How to Ballroom dance
How to dance at clubs and parties
Online dance classes
Everything you need to know
Interested in learning how to breakdance? This popular, energetic form of dancing includes everything from spinning on your hands or head to using stylized footwork. Not only does breakdancing involve moves that are more complex and acrobatic than many other forms of dance, but it also has its own unique culture, lingo, and history.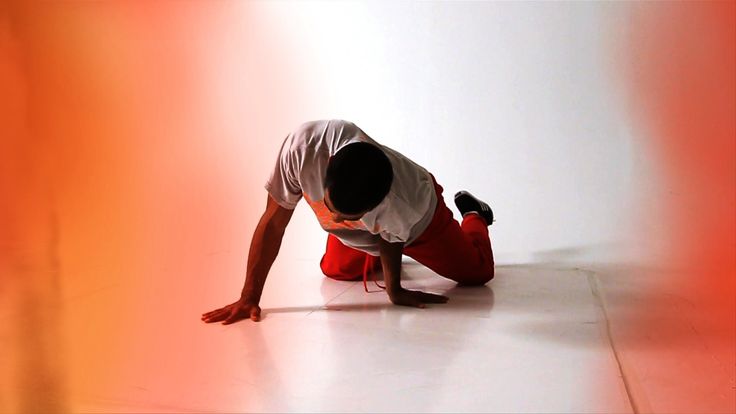 What is breakdancing and when did it start?
Breakdancing is a style of street dancing that incorporates coordination, acrobatic and intricate body movements, style, and aesthetics. It evolved from the hip hop movement during the early 1970s and is the most widely known of all hip hop dance styles.
What came out of it?
Old-style breakdancing was popular until the late 1970s when the Freak took over. This style was based on the debut album "Freak Out!" by the band the Mothers of Invention. In 1979 and 1980, a new breaker crew was formed called the Rock Steady Crew. This crew introduced acrobatic moves that had never been practiced before, such as headspins, hand glides, and backspin. Basically all the moves we know and love today.
Breakdancing really started to take off in 1980, when it was adopted by popular artists like Michael Jackson, who made the moonwalk a worldwide sensation. As a result of its growing popularity, record producers signed artists who could breakdance and who also presented a wholesome image that could appeal to broader audiences.
This style influenced many modern forms of dance, and you'll see it today in music videos as well as at live concerts. You'll even see it performed by famous artists like Britney Spears.
Where did breakdancing start?
Many people believe that breakdancing originated among Latin American and African American youths in the Bronx of New York.
Jazzy Jes from the Rock Steady Crew
© Carlo Cruz/Red Bull Content Pool
What inspired breakdancing?
Breakdancing is thought to be inspired by the performances of James Brown. Street corner DJs would take the breaks of dance records and string them together to give dancers a chance to show off their moves. Breakers would choose elements from sports and other dances, including gymnastics, the Lindy Hop, capoeira, and disco.
There's more to the history of breakdancing than just dancing, though, a background story that's far more interesting. Some say the breaking we know today started as a way for rival street gangs to settle disputes.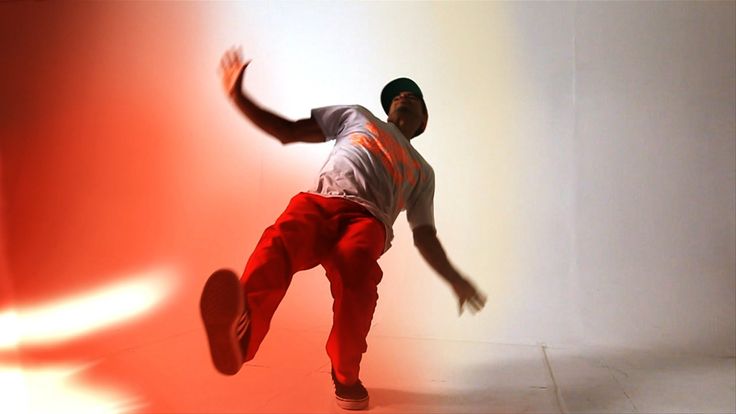 Dancers from each gang would show off their moves, and the one with the most innovative and complex moves was determined to be the winner.
Where was breakdancing most popular?
Breaking was most popular in New York, and the technique was pioneered by Kool Herc, a Jamaican DJ who mixed percussion breaks from identical records. Kool Herc played the breaks repeatedly, moving back and forth between the identical records in what he called "cutting breaks." When he was performing for live audiences in dance clubs in New York, he would yell, "B-boys go down." That was the signal for the b-boys and b-girls to show the crowd what they could do.
Music used in breakdancing
Music is a crucial ingredient for this type of dance. To create music for the b-boys and b-girls, Djs borrowed from other genres, including funk, jazz, soul, disco, electro, and R&B. The most common characteristic is that there are breaks. This music is also made from samples taken from different songs and then looped or strung together by the DJ.
While hip hop music is frequently played for breaking, music can be adapted from a variety of different genres, especially if you use remixes. No matter what music you use, the most important component is that the beat pattern and tempo are right.
Who are some notable people in the breakdancing world?
Crazy Legs
© Kien Quan / Red Bull Content Pool
Some of the most notable breakdancers in history include:
Other names these dancers go by
While breakdancing is the most common term for this style of street dance, it's certainly not the only one. Some other names for it are:
Breaking

B-girling

B-boying
A breakdancer is also known as a:
Popular moves:
Breaking for the most part is improvisational, without standard steps or moves. Breakers usually focus on creativity, movement, energy, and even elements of danger.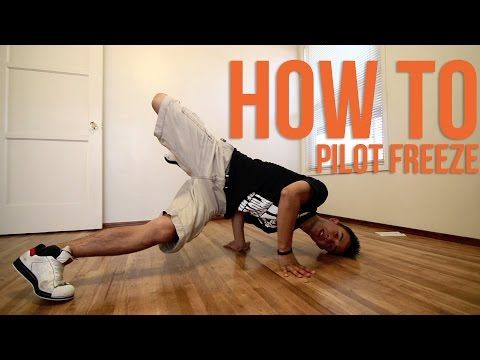 That said, there are some common moves that are popular among b-boys and b-girls.
Toprock
Toprock generally refers to any string of steps that you perform from a standing position. It's usually the first display of a dancer's style and a warm-up for more acrobatic moves.
Air Flares
This dance move is acrobatic and refers to when the dancer rotates their torso around the vertical axis of their body.
Headspins
You've probably seen headspins before. This is an athletic dance move that involves a person balancing on their head while spinning along the vertical axis of their body, often without any support.
Applejack
Also referred to as a V-kick, with this move, you jump back onto both hands and kick your legs in front of you in a V-shape.
Windmills
In this popular breakdance move, the breaker rolls their torso in a circular path along the floor while twirling their legs in a V-shape in the air.
Windmill
© Maurice van der Meijs/Red Bull Content Pool
The swipe is, without a doubt, one of the most recognizable moves in breakdancing.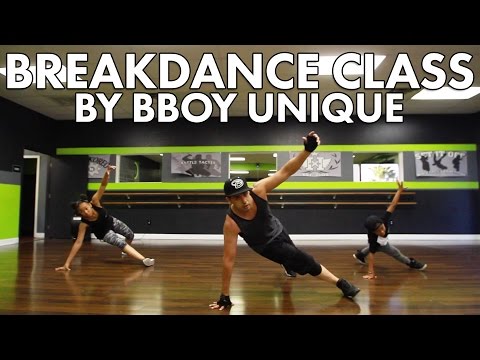 To execute this move, the breakdancer leans back, rapidly moves their arms and legs to the side to touch the ground, and twists to land on the ground again.
Suicides
To execute a suicide, a dancer suddenly drops to their back in a movement that, to onlookers, appears almost painful. The movement ends with the breaker extremely still, which increases the appearance that they injured themselves.
Footwork
Footwork is when a breakdancer uses their hands to support their body and moves their legs through different footwork steps.
While breakdancing has clearly evolved over the years, it's still an incredible form of dance that requires both dance skills and athletic ability. Since its inception, it's offered the youth culture an alternative to violent street fights. Because the culture is focused on acceptance, it is typically free of common gender, race, and age boundaries, making it particularly popular worldwide.
Watch the 2021 Red Bull BC One Cypher Canada replay here RedBull.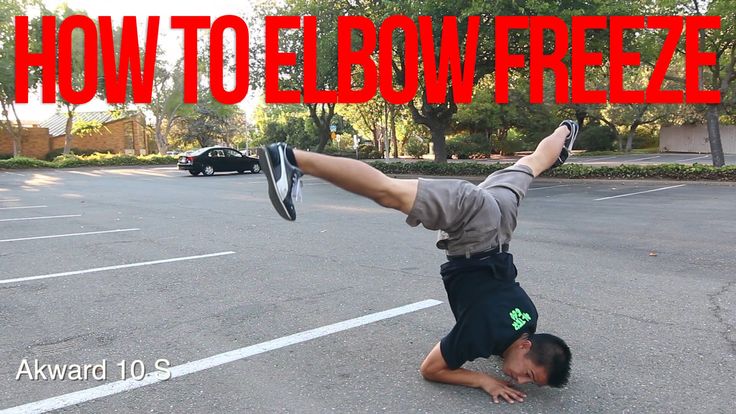 ca/BCOne
Break dance training. VIEW ALL LESSONS >>>
Breaking or break dance (break dance) - one of the most spectacular areas of street dance, which includes torsion, energetic "runs" and sudden stops of the dancer (freez) during his exit. The dance style began to form in the early 70s in New York in the Bronx area. Only a few years have passed and from the underground dance breakdance has received worldwide fame and recognition. Today, breaking is one of the strongest dance subcultures, with a developed technique, system of events and a real street spirit. On this page you will see break dance lessons for beginners.
If you want to learn how to breakdance and feel that you can't do without a mentor, come to the Dragon Dance School for a trial breakdance lesson. Since 2000, we have been helping people learn how to move beautifully and feel the music.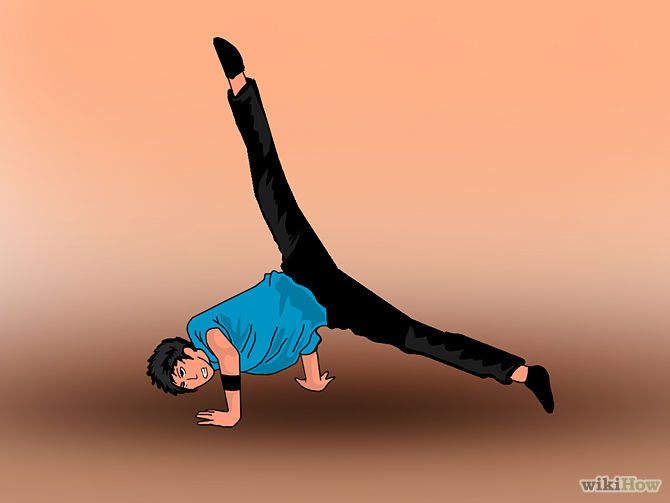 Already several thousand people have been trained and learned to dance. Even if you have never worked out before, even if you are not in good physical shape now, all this is easily fixable. You will understand that learning to dance is easy. Come for a free trial lesson.
Break dance training for beginners: the right warm-up
Any dance lesson in any style, be it breaking or hip-hop dance, should begin with a warm-up. This allows you to warm up the body, muscles and ligaments. This is especially important for learning the lower break, since it uses the maximum resources of the body, which means that in order to swing to the fullest, you need to warm up a lot, maybe even sweat a little.
Break dance video lessons: top rock (top rock)
Top rock is what the dancer does before entering the lower elements.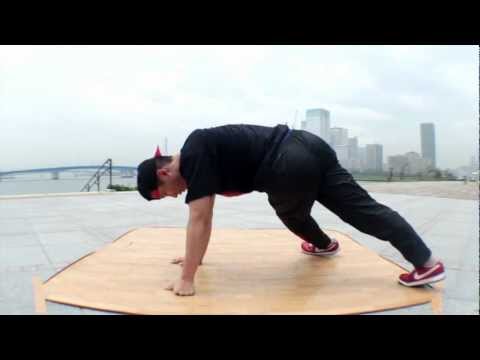 However, top rock should not be neglected, for a good dancer is easily recognized by the first moves of top rock. It's like a business card. Look online lessons on top rock and learn the elements suggested there. This will allow you to learn how to breakdance even at home.
1. Break dance school: Top rock 1
2. Break dance lessons: Top Rock 2
3. Top Rock 3. Movement Break DANSA for beginners
4.
TOP ROCK 4. Street Dance lessons
9000 9000 9000
ours children and not only in Moscow. Sign up and come to a trial lesson
Basic technique: footwork (style)
Footwork or style is one of the main sub-styles in breakdance.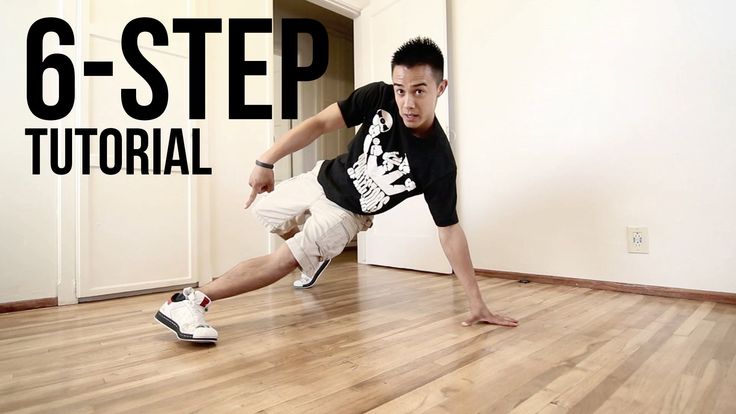 It includes, as the name suggests, "footwork". And indeed it is. A variety of "running", "cutting" and so on. Each bboy tries to stand out in footwork and do it in his own way. Therefore, it is important to learn the basics at the beginning, and then proceed to improvise and develop your own manner in footwork.
1. How to learn how to dance Break DANS: Sharchka
2. Break DANS LUCK: Six Steps
3. Online lessons BREAK DANSA: Three Steps 9000 9000
4. dance for beginners: CC's
Basic technique: Freez/Power trix
If you watched breakdance videos from battles, then you probably remember that during the dance, the b-boy can suddenly stop or freeze in the most incredible position.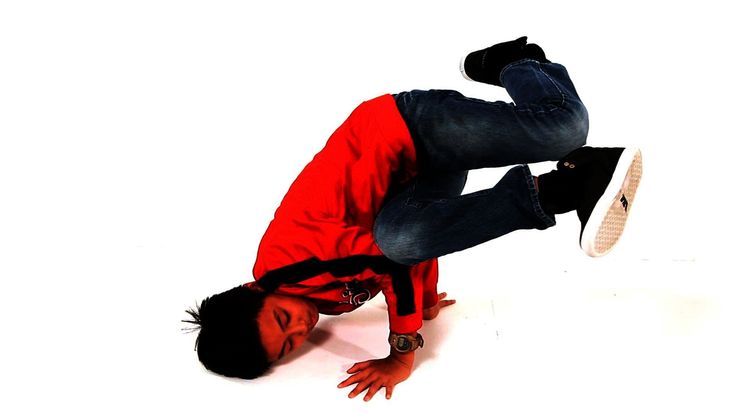 These stops are called "friezes". Also in breakdance, many elements are performed from a handstand, elbows, etc. This power substyle is called "trix". Watch break dance lessons and master the base of these directions.
1. Break dance. Where to start: Balance
2. Freez 1. How to learn Break Dance Frisa
3. Video Dance Lessor Break 2
9014
4. Freez 3. Break dance lessons
Basic technique: Power move
Finally, we move on to the most spectacular part of break dance for many - power moves. These are power movements, all kinds of torsion on the head, back, various "air twists" and "air tracks".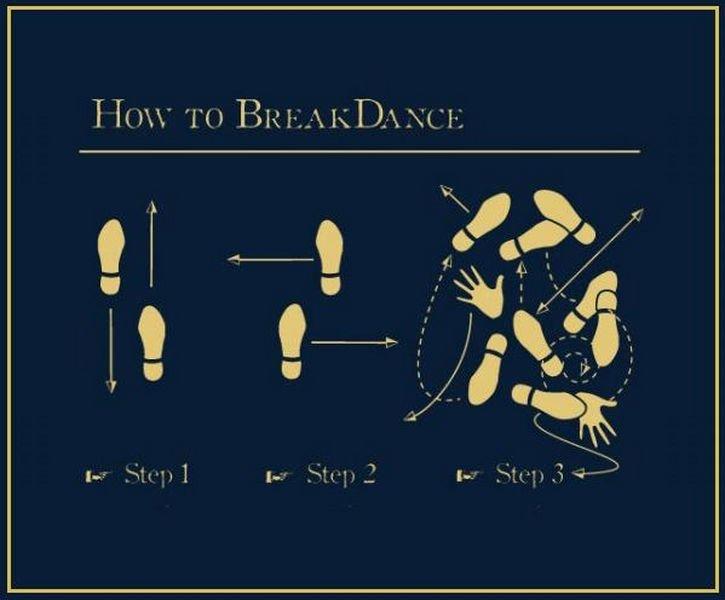 Indeed, power moves are the hallmark of breaking. In order to learn how to bray dance and perform complex elements, you will first need patience. Every break dance move requires thoughtful practice. Therefore, if something did not work out on the first try, do not be discouraged. Just do it again. Record your video. Compare with how it was explained in the video tutorial. A little work and everything will work out! You will learn to dance breakdance the way you have long wanted to!
1. Basic rotation for beginners Backspin (Bek Spin)
2. Element Break Dansa Svips Swipe: Parsing and Training
3. Lessons of dance Break Dance: Turtle or "Turtle"
4.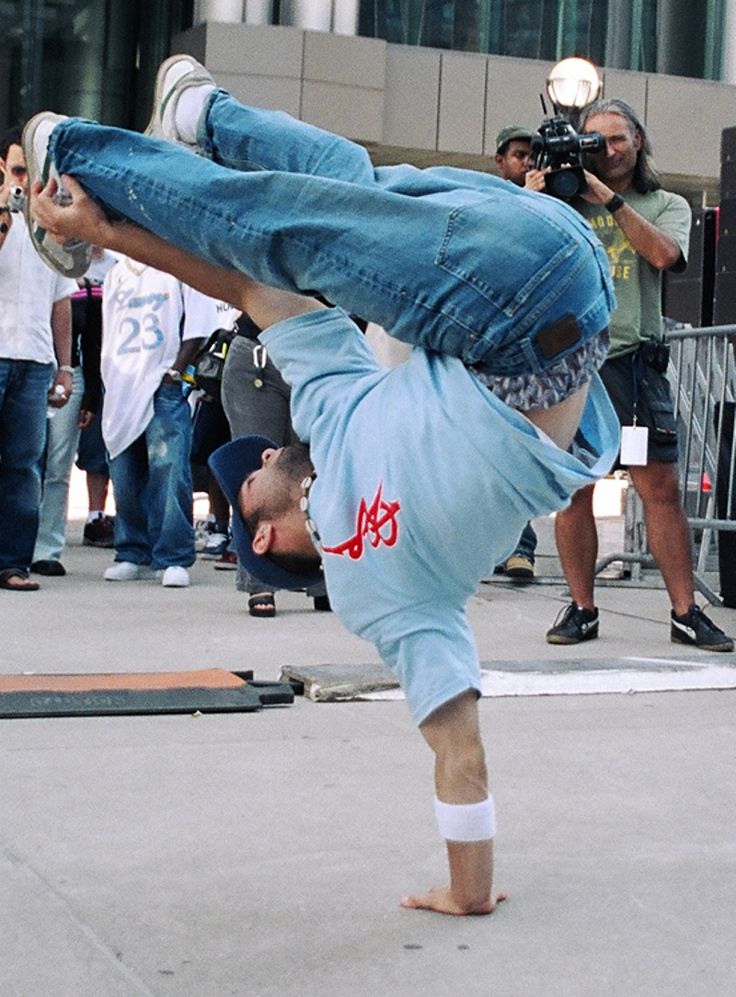 The most famous break dance element: Windmill / gelik / mill
Routines
1. Break dance lessons: Combo 1.0002 2. Break dance training and online lessons: Combo 2
It is often easier to learn how to dance with an experienced trainer. Even if you are afraid that it will not work out and have never danced before, it is not scary. In our Dragon Dance School, we train those who come to study "from scratch". Sign up for a trial lesson and give yourself a dream come true!
How to improve yourself in breakdancing
Red Bull b-boy athlete Killa Kolya gives 10 clear tips - a complete guide to breakdancing.
You can start at home too!
If you have a desire to dance breaking, try this direction, you can even start at home.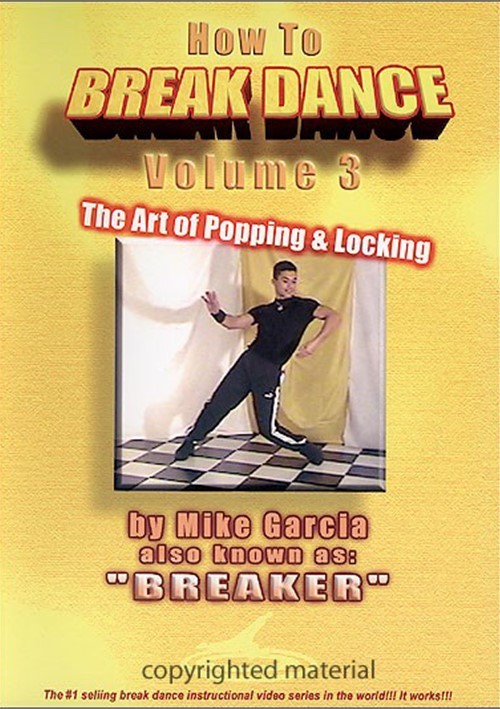 Find tutorial videos on youtube and try to repeat what they show there. And if the desire to dance has already finally taken shape, then it's time to find any studio where there is a break dance and sign up.
Free form!
Clothing should be loose: not to fetter anywhere, not to squeeze, not to tighten. An excellent option can be hoodie pants and a T-shirt, you can even go up a size. And sneakers or sneakers, whoever is more comfortable.
Breakdance equipment also includes a hat and a jacket: a hat is needed in order to perform elements below, where the head touches the floor, so that there is protection, and the jacket helps to spin - it glide better, and also serves as protection.
Everyone will find their form
© Dean Treml/Red Bull Content Pool
And then everyone will find their form. You can see what your favorite b-boys have chosen as their equipment. You will see that someone has chosen tight clothes for themselves, someone prefers jeans.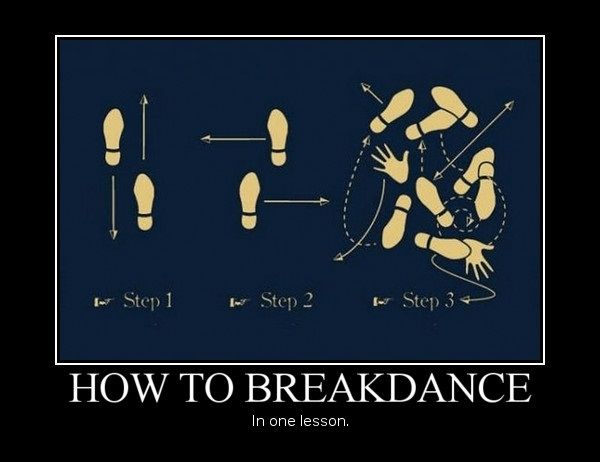 After all, the form is a continuation of the dance style. So, when you form your style, you will understand what is better to dance in. For example, if there is a big emphasis on stretching, it is better to give preference to loose clothing, it will be more comfortable in it.
The Basic Approach - The Foundation of Your Workout
© Ali Bharmal / Red Bull Content Pool
The Basic Approach
You can organize your workout according to the classic scheme: warm-up, study movements, pumping and stretching at the end of the workout. If you approach it from the dance side, then toprock is the best warm-up. This is a dance that does not have complex elements and physical activity, but at the same time, arms, legs, and the body are involved in it. If you give it 15-20 minutes, you can warm up well, here you need to follow the sensations. After that, you can move on to the movements below, for example, use the calls down and footwork. And when you feel that you are already in the right condition, you can proceed to the study of complex elements.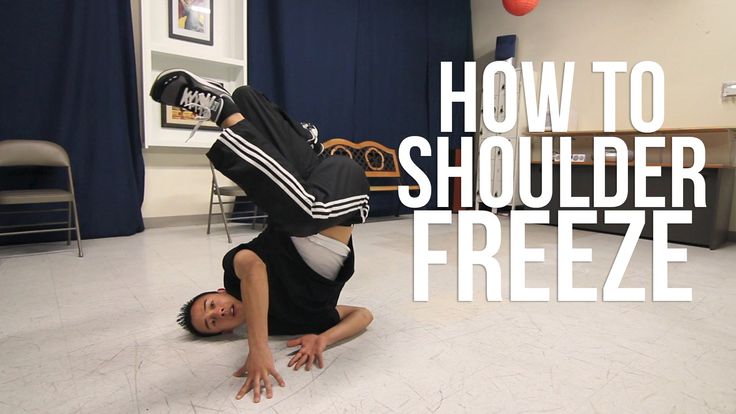 And as a download, I most often do the breakdance elements themselves, I do them for the number of approaches: this is how the element is worked out and the download occurs. And finally, the basic stretch.
Atmosphere
When choosing a place to train or dance, remember that atmosphere matters. There must be a spirit of creativity and the same people, close in spirit, from whom you will charge and charge them. To have an energy exchange. Plus to everything - there should be a good floor. For b-boys, it is important that there is a slippery floor, it is easier to perform spinning elements on it.
The choice is yours
If you break breaking into directions, then for each you need to master certain movements that will help you master the direction itself. For example, for toprock, the quality of the hull is important. That is, so that not only the arms and legs work, but the body shakes. In general, for any dance direction, the basis of the dance is the quality.
For breaking use funk-kach.
For footwork there is a basic movement - Russian Steps: squatting, not holding hands, swings legs alternately. If you have seen Russian folk dances, then you can imagine what it is about.
It is imperative to master this movement so that all other movements and elements of direction can be easily obtained.
Don't give up!
© Little Shao/Red Bull Content Pool
For more physically demanding moves like power moves and power tricks, you need to be able to do different handstands, headstands, shoulder stances, and so on. And from here it will be easier to learn more complex elements.
Do not throw
If movement is not given, the reason must be found. If we are talking about simple directions, then, most likely, there is not enough technique, and you just need to work on this movement more.
If a complex element is not given, most likely, there is not enough physical preparation and you need to pump up or learn something additional about this element.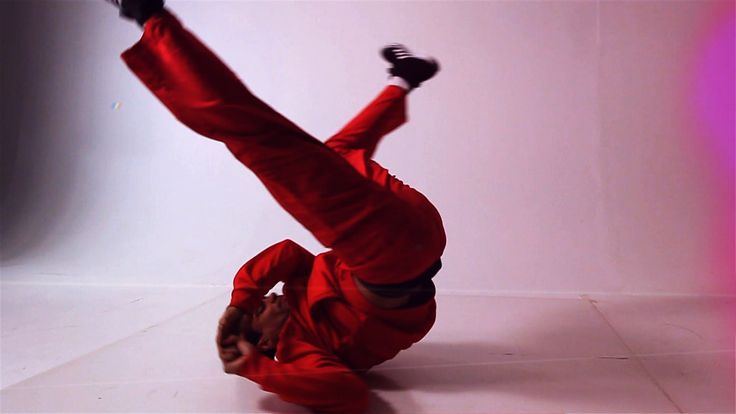 It happens that an element is not given at all for a very long time, and then you need to give it time. Don't get hung up. Continue to teach him, repeat each lesson, but do not torture yourself with questions why he is not given. Each element has its own period and operating time. The main thing is not to throw.
Mood, Attitude, and Approach
© Dean Treml/Red Bull Content Pool
Mood, Attitude, and Approach
The essential elements for a successful session are your mood, your attitude, what you want to get from this workout, and your approach, how serious are you. This is the basis that is important for any workout and result.
Protect yourself!
To prevent injuries, it is important to learn the technique of the elements. When you approach the study of a certain element, it has its own technique. In order to learn how to do it as safely as possible, you need to master this technique.
Well, protect yourself. As I said before, wear a hat and sweater to cushion falls.
Because in the process of studying the elements, there will still be some minor bruises, bruises, abrasions. But this is inevitable, because this is an extreme dance.
Protect yourself!
© Nika Kramer/Red Bull Content Pool
Serious injuries such as dislocations or fractures are very rare. And they are always the result of an illiterate approach, when you are not sufficiently prepared to try something difficult.
Well, pumping helps against injuries: the body becomes stronger and easier to endure a collision with the floor. And with experience, you learn the art of the right fall, a cat skill is developed. This is where stretching helps.
Dance with what doesn't hurt
If you are injured, approach wisely. If necessary, see a doctor or take a break from training to recover. And if the injury is minor, wait for everything to pass, but you can not miss training, just distribute the load so as not to use the sore spot. As I tell my students: if your arm hurts, dance top rock, if your leg hurts, stand on your hands.