How much are lap dances in las vegas
Las Vegas Strip Club Deals: Get 100% Free Limo & Entry
If heading to Vegas with a group of guys, and especially if celebrating a bachelor party, we feel you need to check out at least one Las Vegas strip club to really get the most out of your weekend.
Be prepared for over the top craziness like you've never seen before. Expect a handful of unforgettable stories with friends that will last a lifetime. Oh and definitely bring more cash than you think you'll need, just in case.
Ready to reserve now? There is a list of deals and a reservation form past this explanation. Or jump straight to all our Las Vegas strip club entry packages.
Las Vegas Strip Club Cover & Costs
If driving yourself, or taking a cab or uber, cover can range from $30-50 per person at any major strip club in Las Vegas.  Factoring in transportation costs, the trip can get expensive very quickly – before even getting in the door.
Fortunately, nearly all clubs provide free round trip transportation and admission when booking in advance through a service like our own.
When you make a reservation with us (see sign up below) your cover is waived at all major clubs and you'll have a VIP limo pick you up at your hotel and return you when ready to go.
How Much Cash Should I Bring to a Las Vegas Strip Club?
With entry and transportation included, the only thing you'll have to pay for is drinks.
At each club you'll have a two drink minimum. Each standard drink will be $20, making a total of $40 you would pay for everything.
Note: $20 sounds pricey for a drink, but only slightly more than the average cocktail at a nightclub in Las Vegas.
How much are Lap Dances in Las Vegas?
On top of drinks you'll almost certainly want a lap dance and a few loose singles ($10-20 worth) to toss around for the stage dances.
On average, the cost of a lap dance is between $20-30 depending on the entertainer. The average guy buys two dances during a visit to a Las Vegas strip club, so including a $5-10 tip per dance, we recommend bringing $70-80 for "extra entertainment.
"
The step up from the traditional lap dance is the "VIP room" which can start at $100 per song, and commonly involves a lot more intimacy than your standard dance.  If you're thinking this may be an option after a few drinks, we recommend bringing some serious cash along.  A few thousand for your group is a starting point.
All in all, the average guy should be planning on $40 between entry, transportation, and drinks – and another $100 ($20 in singles) for dances and small tips.
This makes a total of $140 a good rule of thumb, but you can still thoroughly enjoy the night for just $40 total if looking to cut costs and go minimum.
Making Las Vegas Strip Club Reservations
To reserve the $40 all inclusive package at any one of the best Las Vegas strip clubs, simply scroll down to our sign up form below and let us know what club you'd like and when is a good time for pickup at your hotel.
We guarantee free entry and round trip limo from any Las Vegas strip or downtown hotel.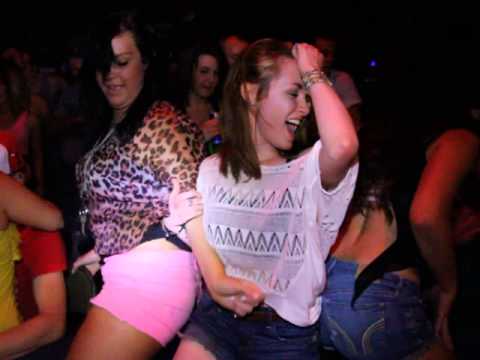 You would simply buy two drinks at a total of $40 when you arrive. No hidden fees or charges, and no payment ahead of time is necessary.
If looking for immediate help you can reach us directly via text or call our hotline at 702-935-2425.
Schedule Free Limo Pickup
Las Vegas Strip Clubs Guide: Doing them the Right Way
Now that you have an idea of how much you can expect to save booking one of our Las Vegas Strip club deals, you should also be aware of some of the common pitfalls to avoid when planning your visit.
Avoid Bottle Service (Unless you Really Have the Cash)
While the strip club would love to sell you bottle service on top of admission and drinks, the truth is that it doesn't come with the same valuable real estate as in a Las Vegas nightclub.
In a nightclub, you need to purchase bottle service in order to have an area and place to sit (read more in our guide to Las Vegas bottle service).  The same is not true for a Las Vegas strip club.
As part of the two drink minimum entry package, you'll already be granted priority seating near the stage and a table to yourselves when you arrive.  This eliminates the main advantage to bottle service – your own booth and party section.
That being said, you will get more attention from the staff by buying bottles, so if you have the cash and want to go ultra VIP we of course won't stop you.
Dress like Money (Las Vegas Strip Club Dress Code)
As in the nightclub world, appearance is everything. The level of attention you get from the dancers will usually depend on how you come off.
A man with his wife at the strip club will get minimum attention compared to a group of bachelors. Guys decked out in suits and watches will have girls flocking to them while the guy in sweatpants will usually have to wait til they're done.
You should be somewhere in the middle – don't try too hard or be too flashy – but do look clean cut and well to do. It will end up stretching your dollar inside the club.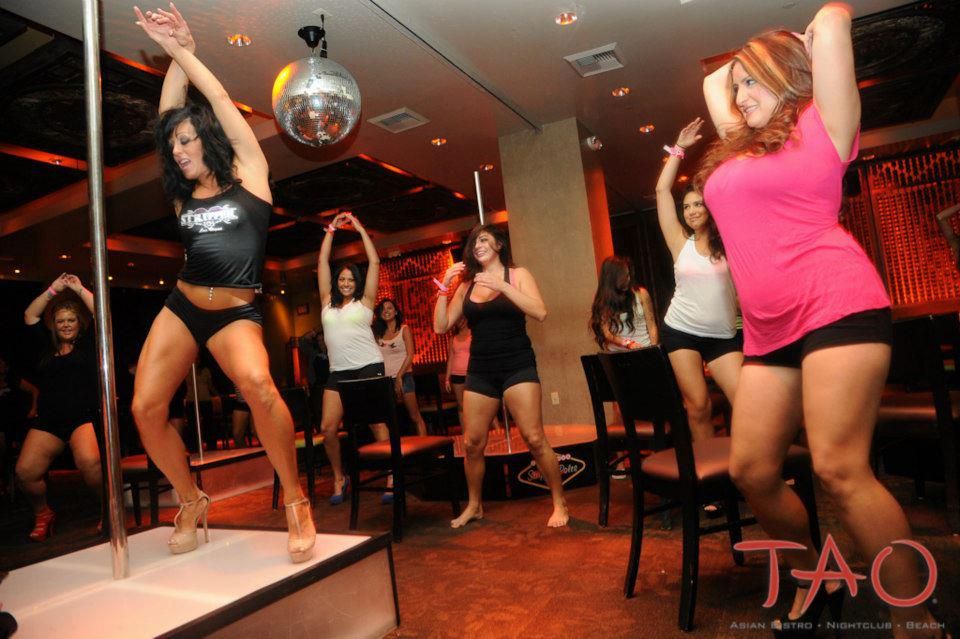 Some clothing items should be avoided. You may be denied admission for wearing:
Shorts of any Kind
Hats (most places are lenient)
Sweatshirts & Sweatpants
Sports Jerseys, Muscle Shirts & Athletic Wear
Athletic Sneakers & Sandals
Don't Listen to Anyone you Meet on the Strip (Seriously)
From the second you step out onto the Las Vegas strip you will be assaulted by dubious street promoters of all kinds, the most ruthless being the strip club promoters. We're convinced some will tell any lie necessary to make sure you get into their limo.
Usually you will end up completely lied to and having to pay for admission, transportation, drinks, and a return ride. Some of the worst stories include the sale of fake passes to unsuspecting patrons, and promises of admission to strip clubs that have been closed for years.
Avoid street promoters and their passes at all costs.
Take out Cash Ahead of Time
It's a commonly known fact that Las Vegas strip club ATMs charge exorbitant fees of $10-20 or even more for a withdrawal inside the club.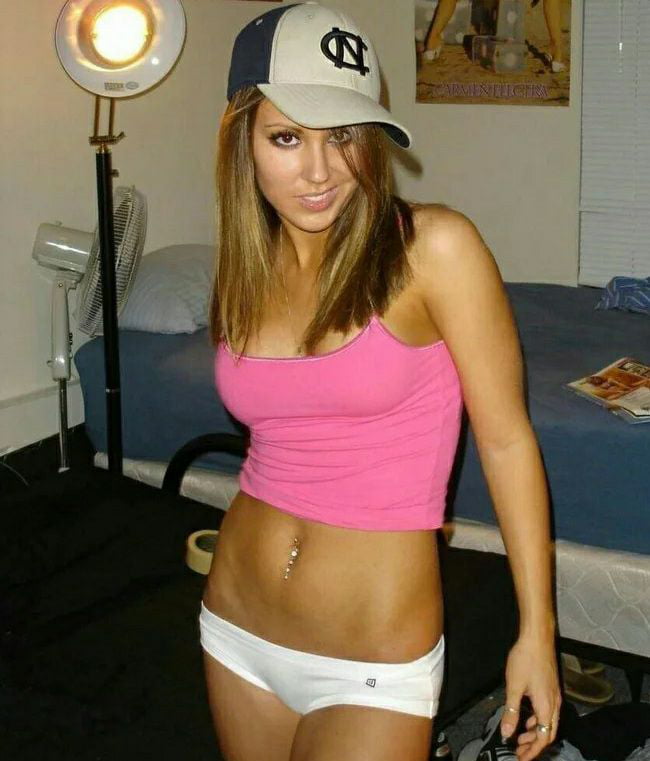 A good piece of advice is to visit one of your bank's ATMs off the strip or in one of the hotels before getting picked up. Bank of America, for example, has an ATM located on the fourth floor of the M&M store next to MGM Grand (a hidden gem).
The Best Las Vegas Strip Club Deals
Now that you know how Las Vegas strip club deals work, as well as some common practices to ensure a successful night, let's go over the options.  Although there are almost twenty strip clubs in Vegas, you'd only want to give your money to about five of them.
We've isolated the absolute best strip club deals in Las Vegas by venue and put them in order of our recommendation:
Crazy Horse III
Treasures Las Vegas
Larry Flynt's Hustler Club
Sapphire Las Vegas
Spearmint Rhino
Crazy Horse III
Crazy Horse III Strip Club
Crazy Horse III is a Vegas industry favorite.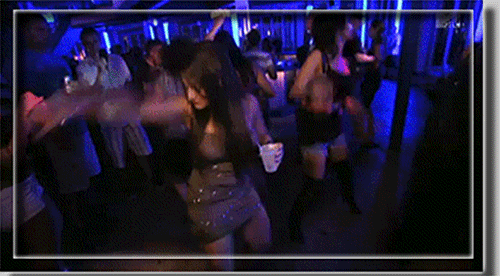 Home to some of the hottest dancers in town, the club is always busy and always a good time.
Two Drink Minimum: $40
VIP Limo (Round Trip): FREE
VIP Admission: FREE
Priority Stage Seating: FREE
Total: $40/person
Treasures Las Vegas
Treasures Las Vegas Strip Club
Treasures Las Vegas calls itself "the most luxurious gentleman's club in the world" and rightfully so. Featuring a sprawling main room and winding staircases to the VIP rooms, Treasures is the epitome of high class fun.
Two Drink Minimum: $40
VIP Limo (Round Trip): FREE
VIP Admission: FREE
Priority Stage Seating: FREE
Total: $40/person
Larry Flynt's Hustler Club
Larry Flynt's Hustler Club
Larry Flynt's Hustler Club is an icon in Las Vegas, and a favorite spot among strip club aficionados.
Commonly known as simply "Hustler," we recommend going here to experience the old school Vegas vibe.
Two Drink Minimum: $40
VIP Limo (Round Trip): FREE
VIP Admission: FREE
Priority Stage Seating: FREE
Total: $40/person
Sapphire Las Vegas
Sapphire Las Vegas Strip Club
Sapphire is king in Vegas and our #1 spot.  Boasting a title as the world's largest strip club with over 80,000 square feet of space, you're guaranteed to find something you like.  Oh and did we mention – the hottest dancers voted three years in a row.
Two Drink Minimum: N/A (Must Reserve Drink Card / Bottle Package)
VIP Limo (Round Trip): FREE
VIP Admission: FREE
Priority Stage Seating: FREE
Total: $65+/person
Spearmint Rhino
Spearmint Rhino Strip Club
One of the most popular strip clubs for tourists and couples visiting Vegas is Spearmint Rhino.
 The crowd is usually casual and accepting of partying groups of girls and guys.  Coming in at #5 its still a very solid choice even for the slightly higher two drink minimum price.
Two Drink Minimum: N/A (Bottle Service Only)
VIP Limo (Round Trip): FREE
VIP Admission: FREE
Priority Stage Seating: FREE
Total: $150+/person
Ready to book your Las Vegas Strip Club?
Sign up below or call 702-935-2425 to schedule a pickup in seconds.
Las Vegas Strip Club Deals:
FREE VIP Admission
FREE VIP Limo (+Return)
FREE Priority Seating
Two Drink Package ($40 total) paid on arrival
*No Hidden Costs or Fees*
Notice: JavaScript is required for this content.
Las Vegas Strip Clubs | Hottest Gentlemen's Clubs In 2022
SAPPHIRE
Location: 3025 S Sammy Davis Jr Dr.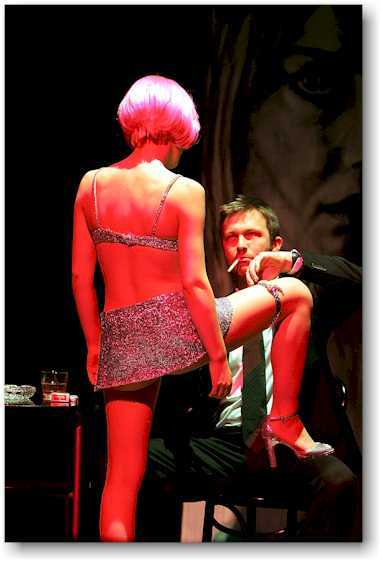 Days Open: Daily
Music: Varies
CRAZY HORSE 3
Location: 3525 W Russell Rd
Days Open: Daily
Music: Varies
HUSTLER CLUB
Location: 6007 Dean Martin Dr.
Days Open: Daily
Music: Varies
SOFIA'S
Location: 3500 W Naples Dr, Las Vegas, NV 89103
Days Open: Daily
Music: Varies
PEPPERMINT HIPPO
Location: 1531 S Las Vegas Blvd, Las Vegas
Days Open: Daily
Music: Varies
SPEARMINT RHINO
Location: 3340 S Highland Dr, Las Vegas
Days Open: Daily
Music: Varies
TREASURES
Location: 2801 Westwood Dr, Las Vegas
Days Open: Daily
Music: Varies
KINGS OF HUSTLER
Location: 6007 Dean Martin Dr, Las Vegas
Days Open: Thursday, Friday, Saturday
Music: Varies
The Las Vegas Gentlemen's Club Overview
Strip clubs are open in Las Vegas! If you are looking for strip clubs near me, or simply want information on what is currently available, you have come to the right place.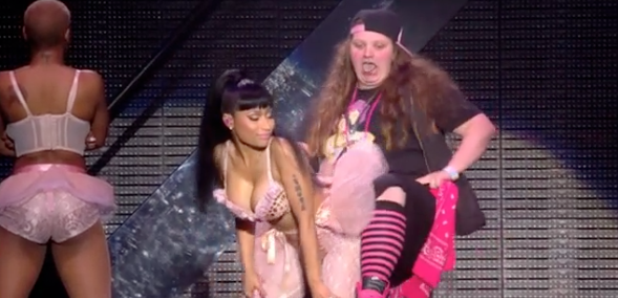 Are you headed to Vegas with a bachelor party or group of your favorite guy friends? Ladies you are welcome too of course. We recommend checking out one of Las Vegas' top strip clubs. On that note, while there are a lot of gentlemen's clubs in town, only a handful are high quality.  And as such, only a few are recommended by No Cover Nightclubs. The venues mentioned above are high quality, clean, and a ton of fun, and really the only locations you should consider.
While there are over 20 strip clubs in Las Vegas, trust us when we say there are only a few that are worth your time and money. When visitors come to Las Vegas they want to see things they would never have access to in their hometown. The clubs we've chosen to work with definitely make the cut and have the 'wow factor' on multiple levels. Our guests can expect the hottest women, solid customer service, and top of the line venues with cleanliness, music, and lighting. We would also like to note that all of the clubs on our list are establish and reputable businesses that are in good standing with the city and their merchant accounts.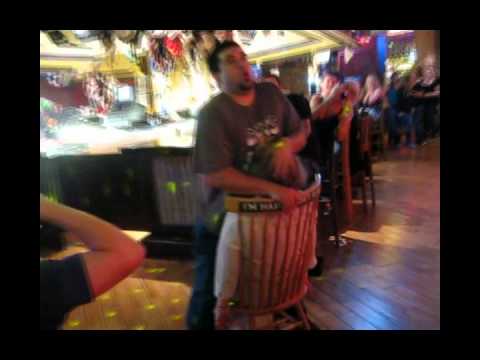 There are some shady operations in Las Vegas, and we want you to know that you won't find any of them with us.

How Much Are Lap Dances?
In Las Vegas the industry standard for a lap dance is $20 per song. So you can expect that. VIP rooms become a totally different story. This more private affair can vary from club to club and be different depending on how busy the venue is. Some strip clubs will have a drink or bottle minimum for VIP rooms, but not all. The VIP experience is time based, and the more time you choose to spend with the entertainer, the more money it will cost. Industry averages are 3 songs for $100, half an hour is $250 to $300, and an hour ranges from $400 to $500. A bit of advice we prefer to give is to make sure and discuss and agree on a price with the dancer before she starts.
How Much Are Drinks In Las Vegas Strip Clubs?
Again the drink prices tend to vary depending on the venue, time, and day of the week.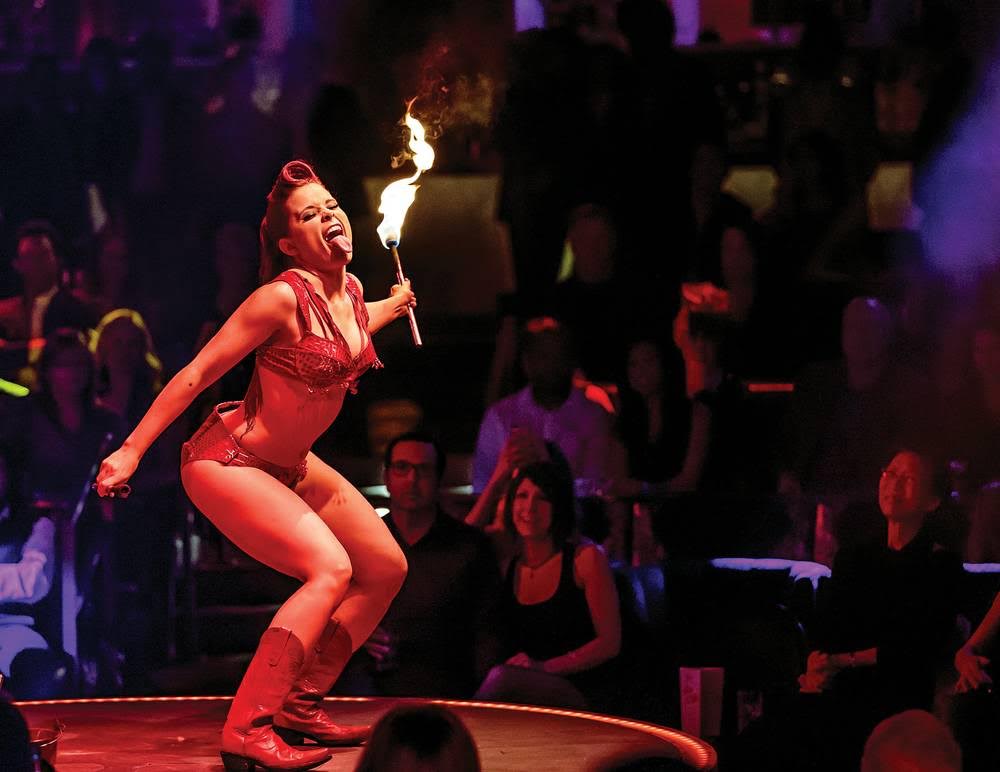 The best part is we have some of the best hookups and offers that get you into the clubs for free, with free transportation, and you only have to purchase two drinks (which are you going to get anyway since you're partying).
What Kind Of Girls Will Be There?
The girls in Las Vegas strip gentlemen's clubs represent a very diverse group of women. They come from all over the world to perform at the most popular party city in Las Vegas. It is estimated that there can be up to 10,000 girls between all the club in any given night. You can expect to meet stunning girls from all ethnicity, background, shapes, and sizes. Trust me there are sexy Asian, Latina, Ebony, Caucasian, European, and women from all over. Overall the dancers and strippers are sexy girls who are fun and enjoy what they do and the clubs they work at. Our advice is to not be shy and enjoy the party environment.
Are There Male Strip Clubs In Vegas?
100% yes there are.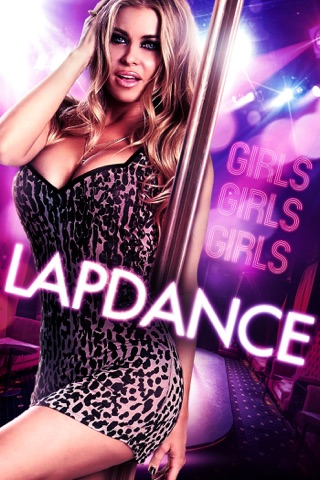 Men aren't the only ones that get to enjoy the exotic clubs. Women also have multiple venues that have male entertainers and packages to see the male strippers. No Las Vegas bachelorette party is complete without a male strip club Las Vegas.
General Guidelines
A good way to get the most out of a VIP area experience is to say how much cash you are willing to spend and ask what that will get you. This way you don't risk paying for things you don't want.
Make sure you bring cash to the club. The ATM and credit card fees to get cash can be killer.
On that note, don't bring more money to Las Vegas strip clubs than you want to spend, especially if you are not in full control. Strippers and waitresses are experts at getting customers to spend a lot of money. Know your limits.
Know the dress code. It is the same as for nightlife. You'll want to dress to impress anyway. See our complete dress code guide for all the answers.
Just like every other service in Las Vegas know that you should tip. If you like a dancer on stage tip her. When you sit in the front row know that it is basically mandatory to tip.
How Much Are Las Vegas Strip Clubs
Many strip clubs in Las Vegas charge a $20-$50 cover charge during the evening, nights, and for special events. Using our strip club packages for these clubs will get you and your group complimentary admission and free transportation from the strip. They will pick you up from your hotel and communicate with you through the cell phone number you provide.  Simply provide the pickup time and location, and you will be partying the night away with beautiful women in no time.

Once Inside The Gentlemen's Club
You will find the classic setup with tables, bars, stages, and poles, but typically the venues in Vegas are huge. The girls walk around and mingle with the guests to talk and ask for lap dances. The waitresses are also very attractive, so make sure you pay attention and don't get the two confused. If a girl is sitting with you don't be surprised if she asks if you want a drink and one for the dancer as well.
What Time Are Gentlemen's Clubs Open?
Most strip clubs in Vegas are open 24/7. The best times to attend are night of course.

What Is The Age Limit To Attend
Just like nightclubs, gentlemen's clubs have an age requirement of 21 and over.

How To Find Las Vegas Strip Clubs Near Me?
Using our strip club outline above it is simple to find which gentlemen's clubs are near you. You can quickly and easily browse by location or address, and find information, photos and videos.
Why Russians definitely shouldn't go to Las Vegas
Everyone talks about the idle life in Las Vegas. But few people behind a beautiful screen see the detrimental impact of the city on a person. Sometimes souls that get into the "Sin City" ruin their lives without noticing it themselves.
From San Diego to Las Vegas
The scenery during the trip is reminiscent of paintings from the Westerns The Magnificent Seven or The Good, the Bad, the Ugly.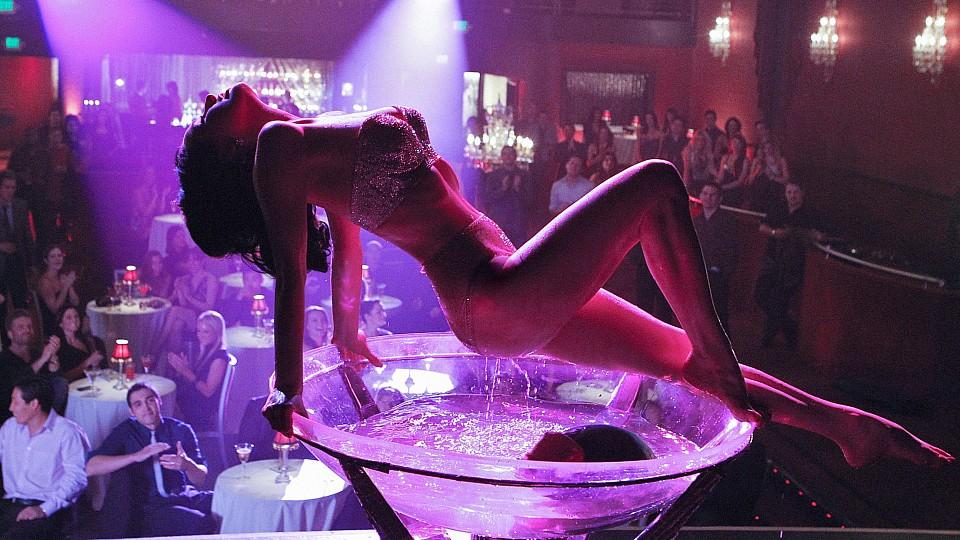 True, instead of dashing cowboys now there are foreign tourists, and gangster romance is preserved only within the walls of museums and tourist "saloons".
If possible, along the way it is worth stopping in one of the California parks, where, in addition to the hotel, you can spend the night in a campsite. Recreation points are located far from each other, allowing maximum privacy with wildlife. And if you wish, you can buy firewood (illegal logging is a crime!) and buy the national food of American farmers there - jerky (meat dried in the sun) to spend the evening like American pioneers.
Aliens and gold
It's not uncommon to see people in strange costumes in Joshua Tree. Despite the fact that the former Mormon road is more associated with Joshua - Yehoshua - this place was chosen by alien seekers. However, this is not surprising, because just a couple of decades ago, the "Alien House" appeared here, which in the late 1960s was designed by Matti Suuronen in honor of the conquest of space.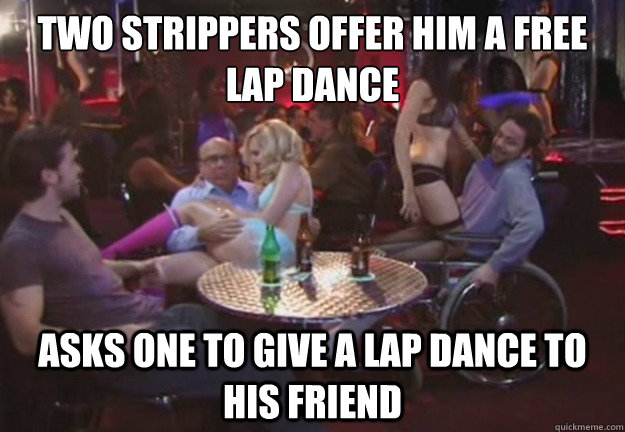 By the way, the house can be rented for $290 per night.
After the alien anomalies, Death Valley begins with its endless sand and deadly heat. It was here that the record temperature on the continent was reached - 57 ° C. The valley got its frightening name during the gold rush in 1849.year in California, when miners were looking for a shortcut to California and a lost Spanish trail.
Interestingly, in the desert there are also signs "Beware of donkeys!". And this is not a joke: at the beginning of the 20th century, mined salt and silver were transported with the help of donkeys. After the depletion of the mines, the animals were released into the wild, where they began to actively breed.
Modern realities
Now Death Valley is not so deserted. So many films have been filmed here that ardent film buffs have made trails across the sands to their favorite spots. Accommodation in a hotel is expensive here, so to save money, tourists settle in a campsite and cook food on a fire.
Each year, the desert hosts the largest two-day marathon in the United States, as well as various multi-day bike rides. In the middle of the desert, the participants of the events pass the marijuana store.
Sin Center
In addition to Las Vegas, prostitution is also legal in Nevada: here a gas station, a store, a casino and a brothel often coexist in the same building. The brothels even conduct tours for tourists. True, it is difficult to imagine who their clients are when you need to pay from $500 for one hour of their services.
Las Vegas
Despite the fact that the city is surrounded by desert, life inside it is constantly seething. Almost every casino has its own highlight: Venice, the Eiffel Tower, the Egyptian pyramids, the Statue of Liberty have been recreated somewhere. Some even get the impression that instead of traveling the world, you just need to come to Las Vegas. Casino hotels are luxurious and inexpensive, and many customers can expect a free buffet with a wide variety of delicacies.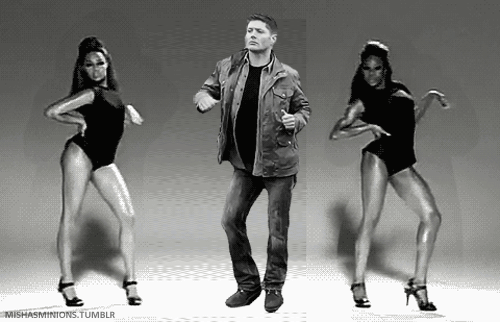 The city is full of lunatics. They are ready to sell the house in the hope of winning a million and losing everything. They vow to give up gambling, but gambling is already a mental illness. Las Vegas encourages idleness: alcohol can be drunk in public places, alcohol is sold around the clock, erotic dances for those who want to relax are everywhere.
However, it is worth noting that a series of busy days in the "city of sin" gradually becomes boring and tasteless. In place of fun comes disappointment and indifference to everything that happens around.
15 of the best strip clubs in the world: penthouseee - LiveJournal
Marketers are pushing to call strip clubs "gentlemen's clubs" now, but we all know what's going on there.
Most often, female strippers here dance sexy dances in completely revealing outfits, which then disappear from their bodies to the noisy and enthusiastic screams of the audience. There is everything here that can please a man: private dances, pole dancing, and in general everything is done in order to fill a person with sexual energy, the energy of joy and delight.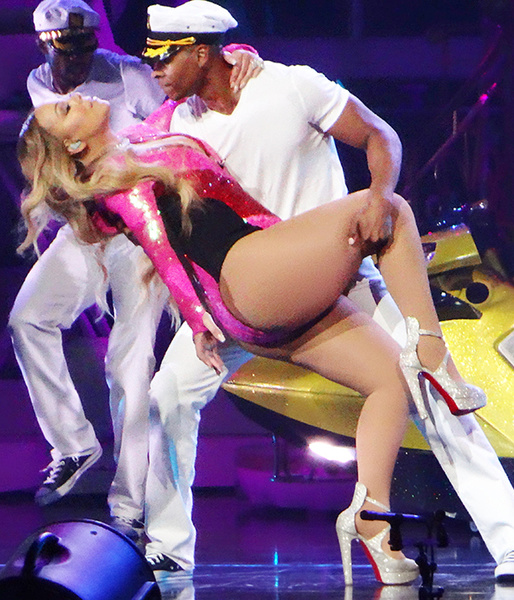 These establishments are by no means cheap. Entrance to a strip club can go up to $100, drinks are generally sky-high, and private VIP packages can simply ruin a visitor. Today we take a look at the 15 best strip clubs in the world.
K5 Relax Club - Prague, Czech Republic
The hotel is located in the center of Prague and the K5 Relax Club is a kind of elite striptease club. Located on 5 floors, this institution is sometimes called "an oasis of entertainment and relaxation." There is no time here to read a magazine for men like in a "gentlemen's club". Here, men rest differently.
Scores - New York
This strip club is owned by Ed Norvik. This "gentlemen's club" is located on 3 floors with dance floors, private areas, VIP rooms and the main stage. Reportedly, George Clooney, Chuck Norris and Madonna frequented this club.
Temptations - Bristol, England
Like most other high-end strip clubs, this takes up an entire building.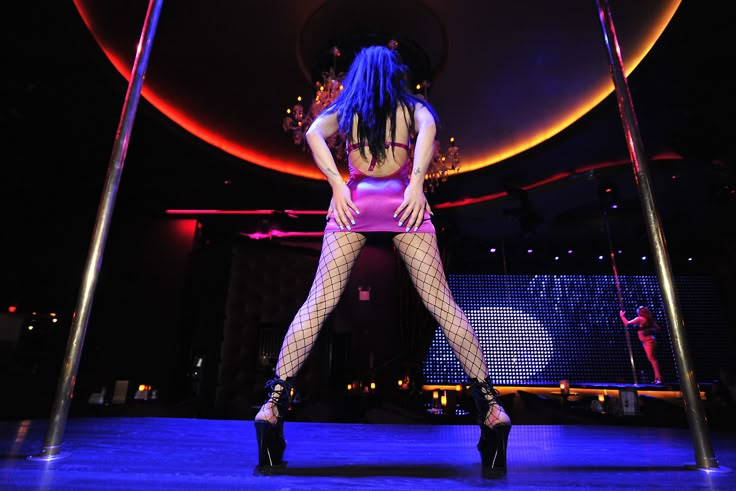 There is a strip bar in the lower basement. On the ground floor, visitors can enjoy a glitzy bar and champagne, or rent one of their VIP suites, which can accommodate a crowd of up to 60 people. The apartments are equipped with leather sofas and pool tables. On the upper level, you can order a private dance in your own booth or a VIP "dance" in one of the 6 fantasy themed rooms.
Spearmint Rhino - Las Vegas, Nevada
Maxim magazine called Spearmint Rhino the "reigning king of the topless temples of Las Vegas." The Mint Rhino strip club was voted the best strip (gentlemen's) club in Las Vegas. Its 250 exotic dancers put on such incendiary performances that few people can spend a quiet night here.

7th Heaven - Tokyo, Japan
The original 7th Heaven strip club in Tokyo, strongly unlike a Japanese club. Only a few Japanese dancers work here. Step inside and you might think you are in Las Vegas or New York.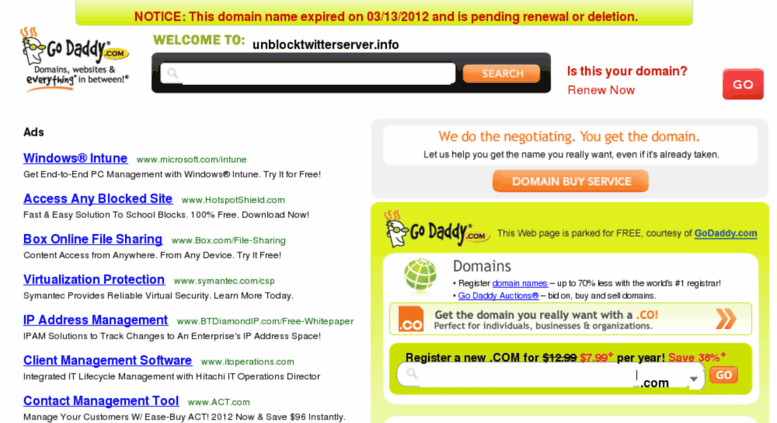 Excluding prices in yen. Entry (which includes two drinks) costs about $85. If you book a four minute lap dance, that's another $85.
4play - Los Angeles, California
Blondes with silicone breasts, so-called weekend actresses, striptease - and you get the "4Play" club. Alcohol is prohibited in striptease clubs, so you will have to take strippers on your knees, on a sofa or on a bed for VIP orders when you are sober. In addition to rich clients, you can see celebrities in this club. Los Angeles, 4Play comes first." And this is largely true.
Night Flight - Moscow, Russia
This club is located near Red Square on Tverskaya Street. Opened 23 years ago by the Swedes, this club has become an elite club in Russia. Delicious cuisine, chic Russian beauties and strippers, ready to fulfill almost any whim - what else is needed for a man?
Mary's Club - Portland, Oregon
The city of Portland has a large number of striptease clubs, because it is a port city.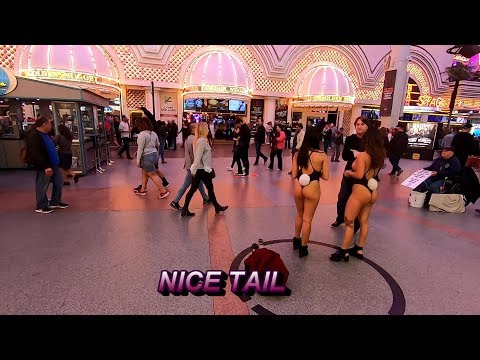 The most famous is the Mary's Club, founded in 1954 year. This is not a luxury club, more like a tavern, but the atmosphere is cozy and real. This club is a historical landmark of its kind, where once the daughter of the founder, Roy Keller, worked serving customers in the bar, and his granddaughter danced on stage. A real family business. Blonde strippers on the stage arrange whole shows, talk to the audience, joke, dance to the accompaniment of a jukebox, where coins are thrown. This club is purely American, in the best sense of the word.

2001 Odyssey - Tampa, Florida
Le Crazy Horse - Paris, France

to flickering lamps and rhythmic music. For $25 you can order a private striptease. The club is small and always crowded. And on the club's Facebook page, you can admire the new girls.

Playhouse - Warsaw, Poland
This club is definitely an act of class. Billed as the best in Warsaw, it is spread over 3 levels with dance floors, 4 bars and a restaurant.
True, the menu is all in Polish, but who cares when you are surrounded by Slavs in beautiful underwear.
Chippendale - Las Vegas, NV
The Chippendale Club is not open to men. This strip club is for girls. On stage, the guys twist their asses, spin and dance, showing off their pumped gorgeous bodies. What do the waiters look like here? Just as you would expect, practically naked, rubbed with body oil.
Larry Flynt's Hustler Club - New York


The club is hardly distinguished by sophistication. This sexy, slutty place features luxurious leather furnishings and gilded trim. It was opened by the owner of the pornographic Hustler Magazine of the same name, Flint, and quickly became a successful business. The entrance ticket is free, but the credit card is in distress thanks to the dancers, drinks and food. Paying extra, you can get the opportunity to relax in the bar or in a private room with exclusive services.

Lodge - Dallas, TX


This strip club is traditionally Texan, with high ceilings, wood paneling and stuffed animals on the walls, furnishings and atmosphere to match. All the girls in the club have lush hair, beautiful smiles and figures. They dance in front of customers, walk around the club in cat costumes, perform acrobatic moves in front of guests as they eat and drink. On the six stages of the club, they demonstrate a fire show, juggle with various objects, and dance with live snakes.
Penthouse Club - New Orleans, Louisiana



The Penthouse Club was voted the best strip club in New Orleans. For 3 years in a row this Bourbon Street club actually has a great restaurant. If this does not leave you indifferent, the club offers "naked sushi" entertainment, where food is served on naked girls serving as tables. Those who are afraid of unsanitary conditions can even control how a girl plays with soap bubbles in a large bowl of water - "Wet and wild.