How to dance afro
The 10 Best Afrobeats Dance Routines To Learn During This Lockdown
The 10 most addictive routines to learn during this lockdown.
Incredible Zigi
Incredible Zigi
COVID-19 pandemic is causing uncertainty and understandably many are feeling worried about the current climate. This has ushered into a rise in dance, as everyone is seeking fitness, stress relief, healing, and connection during moments like this. More than ever, we need to dance with the purpose to remind the world that tenderness still prevails.
A unique hybrid of highlife, hip-hop, and global beats is setting Africa's dancefloors alight in this generation. African music especially West African's tunes are extending throughout playlists across the world, and genres such as hiplife, jùjú music, highlife, and Naija beats, among others, are often lumped under the 'afrobeats' umbrella. In the 70s, African beats were hugely influenced by the works of Ghanaian Afro-rock band Osibisa and the Nigerian Afro-beat star Fela Anikulapo-Kuti.
Now Afrobeats music is the new intentional wave of virulent music reaching outside of the continent and into the rest of the world. Sarkodie, FuseODG, Wizkid, Yemi Alade, Mr. Eazi, Olamide, and also DJ Abrantie have played a huge role in Afro-beats. As Afrobeats swells, afro-dance cannot be sidelined. The two go hand in hand, and true global conquest can be accomplished when the two factions operate seamlessly with each other. West Africans have always had a culture of rhythms and moves, hence why the new breed of Afro-dancers on the ground in Ghana are burgeoning and blooming on the international scene with their dance moves through social media. These top 3 dancers from Ghana have got outstanding dance tutorials for us to learn during these dark times, that there is still hope. Let your mind & body dance to sounds during this lockdown.
(LEFT) DancegodLyod
(RIGHT) Afro Beast
DancegodLyod Afro Beast
Incredible Zigi
Michael Amofa aka Incredible Zigi, a leader of the AFROZIG Movement and Ace choreographer makes it top of the list as moves of his dance steps are most likened to a Spoken Word.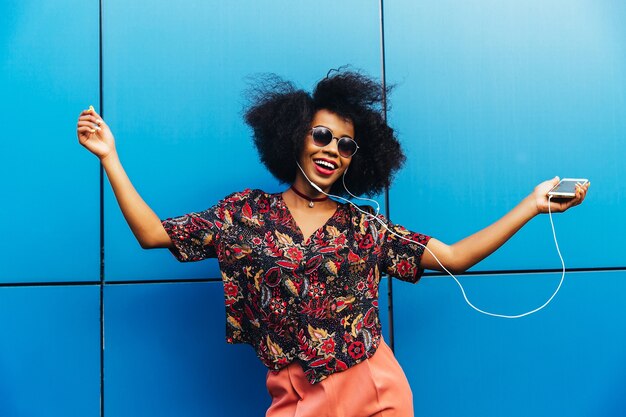 Here are 3 originating dance styles and other dance tutorials from Zigi.
1. Kupe Dance
Kupe Dance is a song by Ghanaian-UK-based artist A-Star. But Incredible Zigi is credited to have created the KUPE dance steps. Watch this dance process in action, as Zigi takes as through his Kupe dance. This masterpiece, within a week, went viral on social media where a lot of people flooded Instagram with this dance challenge.
2. Pilolo Dance
Pilolo became a hit in New York City with Janet Jackson performing Pilolo at the end of her performance "Made for Now" on "The Tonight Show" starring Jimmy Fallon. The name Pilolo was borrowed from a hide and seek game popular among Ghanaian kids. Zigi shows us how he came up with this dance steps.
3. Ena Dance
Ena'; a popularly used Akan language conjunction which translates to English as "And". Ghanaians always say tales and put a slant to their statements with "Ena". Making the narratives juicier and interesting see below some, Ena dance steps that are viral.
View this post on Instagram

GREATNESS, my ENA DANCE STEP was making waves already on the streets of Ghana before I officially named it, thanks to my brothers . Have you tried the NEW ENA DANCE STEP FROM GHANA created by myself #ena #enadance #incrediblezigi #doitlikezigi

A post shared by GREATNESS (@incrediblezigi) on
4.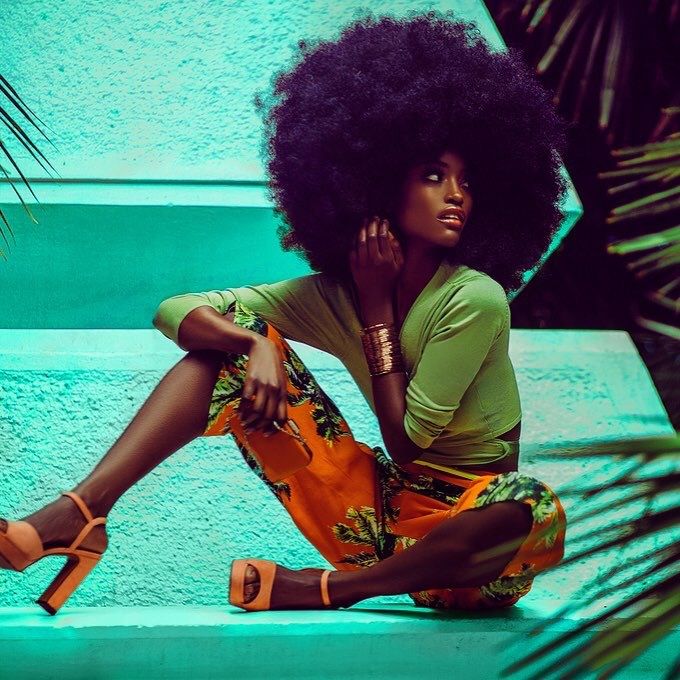 Shaku Shaku
Shaku is a Nigerian thrilling street dance panache that took not only the African continent but the entire world. Here is Zigi's style to Shaku Shaku
DanceLlyodGod
Laud Anor Konadu is professionally known as Dancegod Lloyd is by no means less than one of the top dancers in Ghana. He mastered the art of social and dancing his way to the top. It is amazing to see how his creativity has been perfectly infused with African dance. He set up a dance academy DWP (Dance with a Purpose) with his dance buddy. Let's take a look at some of his dance styles that's setting the trend.
5. Shoo Dance
Ever since Shoo Dance hit on Instagram by DancegodLlyod people just can't seem to get over it. Shoo dance has continuously gained popularity and shows no signs of letting up.
The dance is a freestyle and traces its origin from DancegodLlyod.
6. Agbelemi Dance
''Agbelemi'' in Ga in the Ghanaian language meaning" Open Inside". This dance involves systematic movement of the legs, arms, waist, and the entire body. Here is a tutorial to the dance.
7. Ghana to World-Street Freestyle
The highly electrifying dance moves are associated with this dance craze on Accra streets with just pure beats whose roots have spread far and wide.
Afro Beast
Nicholas Botwe aka Afro Beast is smooth and steady on the rhythm as with his moves and steps.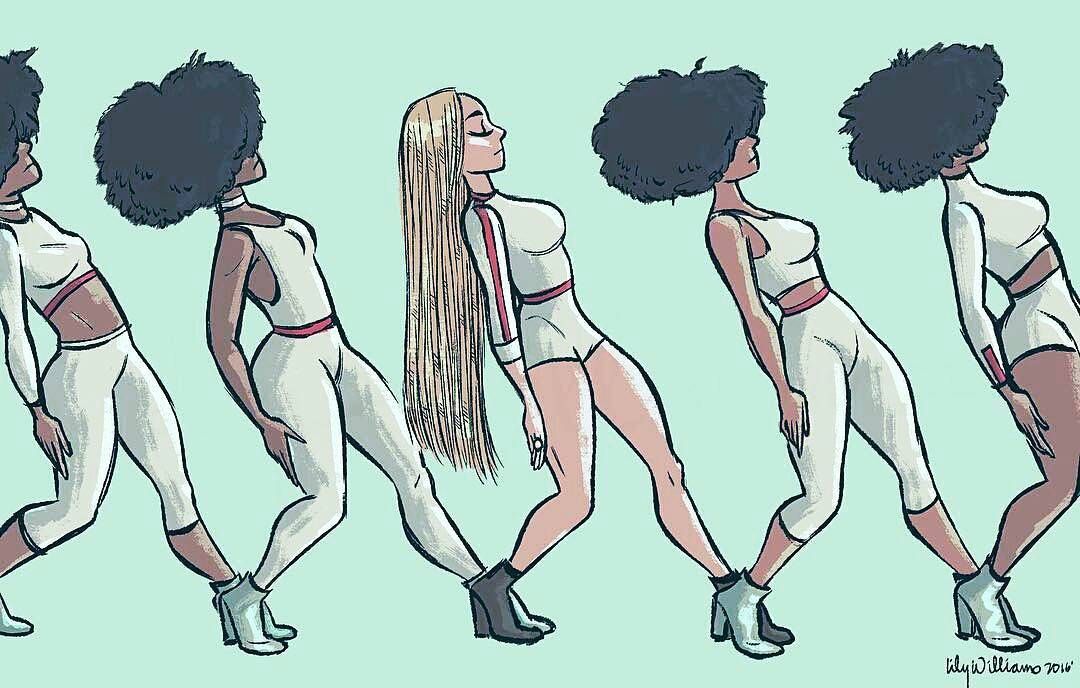 Emerging from the streets of Ashaiman, in Accra, he is described in linkage to people like Incredible Zigi he has broken through the status quo and evolved turning his dance skills into a career. He is also co-founder of DWP (Dance with a Purpose) with DancegodLlyod.
Brace yourself to see some of his dance moves:
8. Soapy Dance
Soapy dance song was by Naira Marley, the song probably is one the most impressive representation of Afrobeats dance scene that is blowing up and crucially racking up millions of views and streams. Here's Afro Beast style of Soapy dance:
9. Akwaaba Dance
Akwaaba is one of the dance steps songs originated Mr. Eazi, Patapaa, Pappy Kojo and GuiltyBeatz . Akwaaba song, and Akwaaba dance definition can be put simply as" Welcome".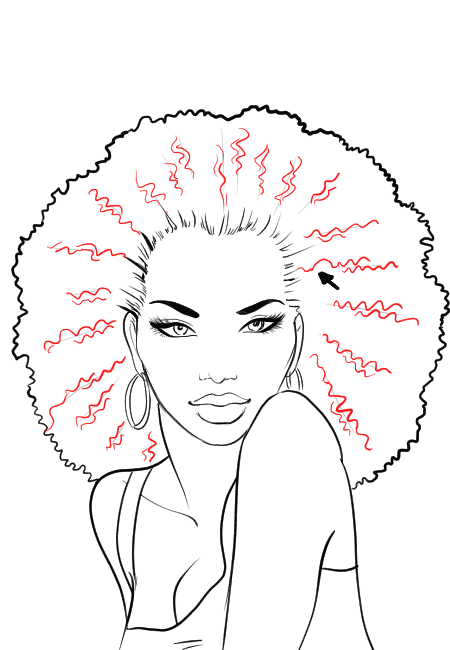 The song might be lyrically sparse, but its instrumental has been created to get you dancing, the first time the song hits your ears. The dance has become not only a national trend but popular across the entire African continent.
10. Azonto Dance
Azonto dance involves knee bending and hip movements. The dance has effectively evolved from a few basic moves to miming actions such as ironing of clothes, washing, driving, boxing, here's Afro Beast style of dancing to Sarkodie's Year of return dance tune:
These young men have the purpose of making an impact on society, they took advantage of social media to spread their influence across the world.
They have endorsement from international entities such as The Shade Room, P Diddy, Ciara, Alicia Keys, NWE worldwide, Chop daily, Afro Girl Fitness, among others.
Years ago, dance was not magnified beyond mere competitions at parties. However, dance has obviously evolved over the years.
Words
Ekow Barnes
McQueen Music
Playlist: Aquilo
Dancehall & Afro Dance Tutorials — Pon Di Beat
Scroll
LEARN DANCEHALL & AFRo DANCE FROM THE BEST!
Join the Fam!
We've partnered with top celebrity and viral choreographers in Afro Dance and Dancehall to bring our signature Pon Di Beat class experience to your home!
We go beyond what a typical 90 minute class can offer: meet your choreographer, learn about the step from someone rooted in the culture, and get in-depth practice on your own time, at your own pace. In many of our tutorials you'll even work directly with the creator of the step!
The best part: you get to move at your own pace, on your own timeline, and on your own terms.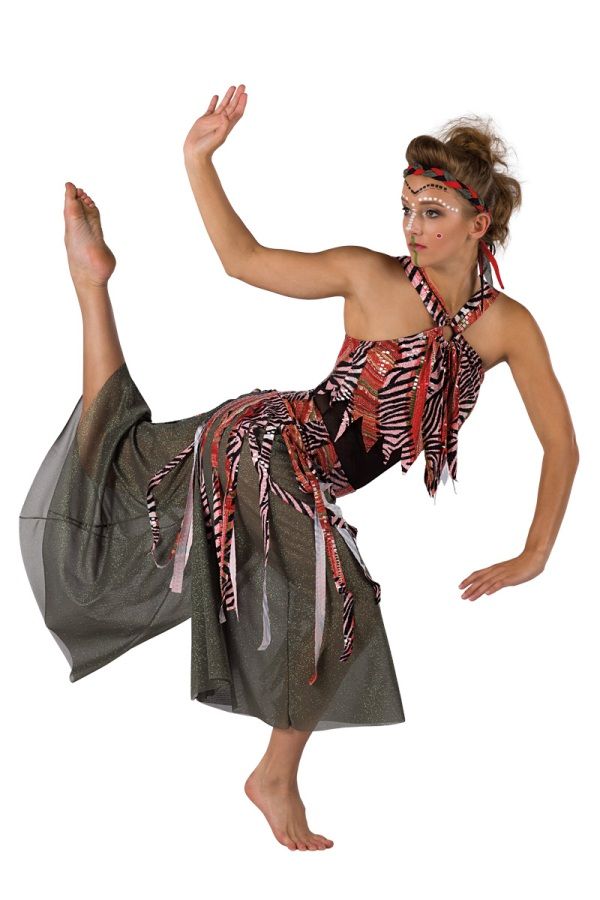 You'll have access to each step for a 12 month period, plenty of time to practice over and over again.
Now there are no more barriers to dancing your heart out! Grab one of our step collections for a perfect blend of Dancehall and Afro Dance steps from all 6 of our instructors.
MEET YOUR INSTRUCTORS:
SHOP STEP COLLECTIONS
SHOP BY INSTRUCTOR
The perfect collection of 12 Dancehall & Afro Dance moves has arrived. Learn from top celebrity and viral choreographers from the comfort of your own home! With 12 month access you'll be able to learn at your own pace: do one step a week, one a month… it's your choice. When you're ready for more moves we will be here. We've created two experiences so you can work within your comfort zone. Check them out below and get dancing today!
BUY VOLUME 1
Buy Volume 2
Buy Both & Save
"I loved it! The dance clips were helpful to get a sense of the movement and rhythm, and the tutorial was excellent. Definitely helped me define the steps. It was very well organized and surpassed my expectations for an on-line dance tutorial. "
— Melissa A. @mamawearspants, Austin, TX
"My overall experience has been excellent. It is a well presented and content rich tutorial. I love that I can absorb it at my own pace and review the moves as many times as I want. The tutorial is crisp and clear quality. All the breakdowns are easy to follow and the progressions make sense."
— Adeena M. @adeenamj, Nevada City, CA
SHOP STEP COLLECTIONS
Our organized learning portal gives you all the detail you need with easy to use tech and well-planned breaks! Each tutorial is made up of a series of video lessons. You'll start by spending a little quality time with your instructor, who will share their story and teach you the origin of the step.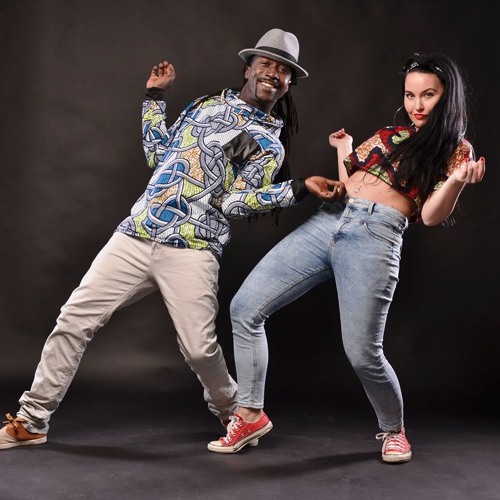 Then you'll be guided through a lesson and breakdown of the step, where we provide multiple views and choreographer-led practice in slow and a tempo paces so you have everything you need to master the move.
Here's a preview of our online learning portal:
SHOP STEP COLLECTIONS
At Pon Di Beat we pride ourselves on bringing you the best of Dancehall and Afro Dance instructors. All of our instructors have deeply rooted connections in the culture of the steps they teach. Dancehall and Afro Dance are cultural dances with origin stories, history, and at times specific step creators, and we seek to respect that at all times. In addition, all of our Dancehall instructors are either the original step creator or a member of the crew that created the step. We do this to ensure you are learning from the source! Learn more about our instructors below and shop their step collections!
SHOP STEP COLLECTIONS
Lorenzo is now internationally known, but was first introduced to dance at a young age at social gatherings with his family.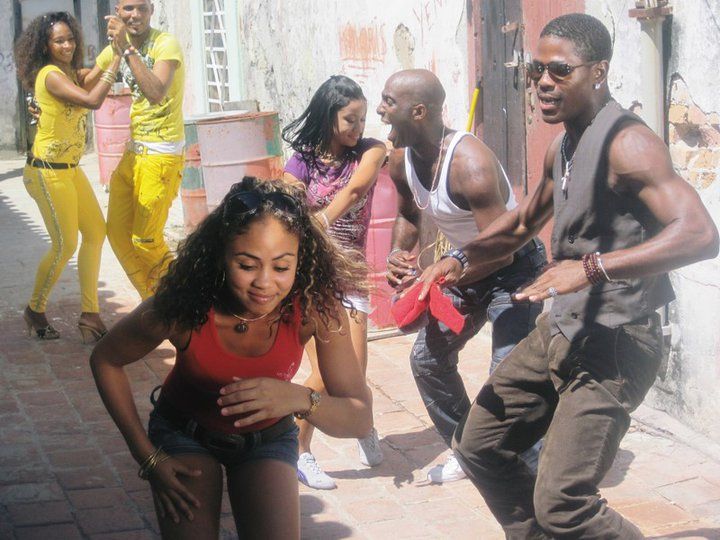 While growing up in South Florida, Lorenzo embraced his Caribbean roots while performing and competing inside of dancehall clubs and parties for many years.
After winning several dancehall competitions and dancing next to some of the best dancehall dancers from Jamaica and South Florida, Lorenzo decided to take his love for dance to the next level by moving to Los Angeles, California to pursue his dreams. Lorenzo is currently part-owner of an internationally known Afro-Caribbean company and dance style called Dancehall Funk.
Credits include: American Airlines, America's Got Talent, Reebok, Redbull, Shaggy, Chris Brown, Snoop Dogg, Dr. Dre, Kevin Lyttle, Flo Rida, Sean Kingston, Nicki Minaj, French Montana, Bruno Mars, and many more.
Follow Lorenzo on Instagram @DHFWorldwide, @DHFFraternity, @DHFGyalTime, and @ZaggaZo.
SHOP ZAGGAZO
SHOP ALL COLLECTIONS
Jason Facey is Jamaica born and a sought-after industry dancer by some of the music industry's top acts including Gwen Stefani, Chris Brown, Alicia Keys, Pharrell, and Major Lazer.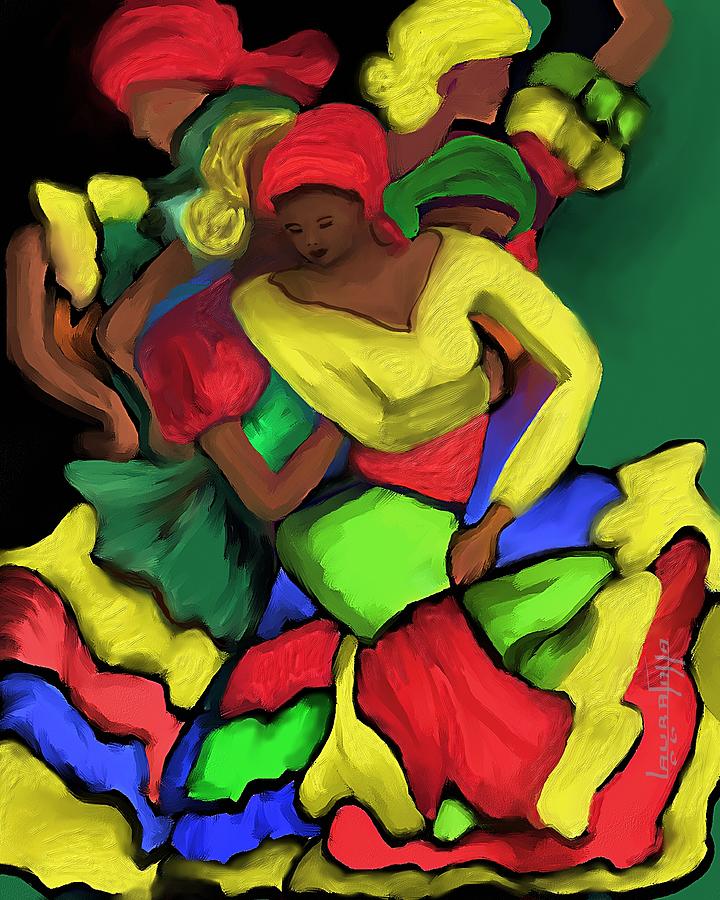 He specializes in Dancehall, but he also has a strong background in breakdancing and popping. Jason is also a musician who has released two hit songs - "Phuckery" and "Rock and Dip" in 2018.
With his growing social media platform, Jason creates a lot of viral dance videos as well as skits that are seen by thousands of people worldwide. As an actor and a fitness motivational speaker, he lives by the credo of his last name, Faithfully Accomplishing Challenging Every Year.
Follow Jason Facey on Instagram @jasonfacey1.
SHOP JASON FACEY
SHOP ALL COLLECTIONS
Susan Olayungbo, aka Nigerianjawn, is a Nigerian-born dancer that is very knowledgeable in afro beats. Being predominantly african of culture, afro dance is rooted in her everyday life. Susan has danced for as long as she can remember and is inspired by anything that reminds her of her black culture. She has performed with several mainstream afro artists such as Patoranking, Olamide, and Ayo Jay just to name a few.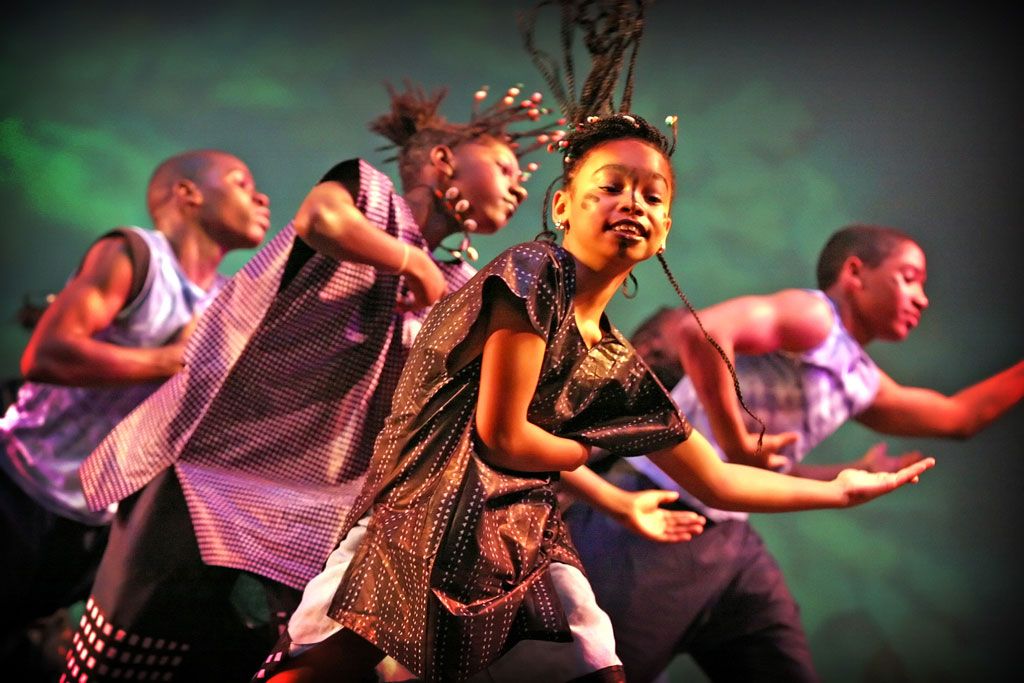 Her super energetic and fun class has been hosted a few times in NYC and is very well known for her coupe decale flavored afro style.
Follow Nigerianjawn on Instagram @_nigerianjawn.
SHOP NIGERIAN JAWN
SHOP ALL COLLECTIONS
Born in Kingston, Jamaica, Unruly was forced to migrate to the US at the age of five. Although he was raised here for most of his life, Unruly grew up in a Caribbean household located in the Bronx, New York. The reggae and dancehall culture has consistently been an integral part of his life. Being around other forced migrated Jamaicans, he constantly saw kids who danced and it began to capture his interest. In 2012, he along with three other friends formed a group called Divine Dancers.  
From 2012-2015, Unruly and his team partied in local night clubs throughout NYC. It was through partying where he realized his real passion for dancing. In August of 2015, through the mentorship of older dancers, Unruly made the commitment to dedicate his life to dancing.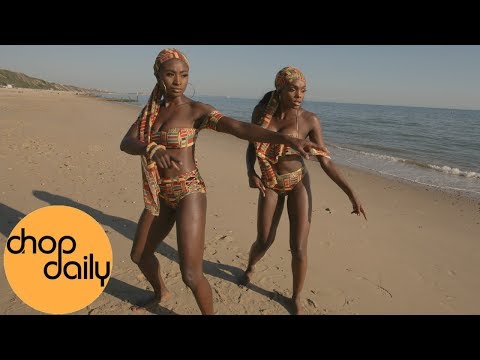 Later that year, his team merged with another local team to form DIVETTA.   
In 2016, Unruly put dancing to the extreme forefront of his life. He officially signed with One Star Nation Entertainment Company. Through their help and social media marketing, he has quickly branded himself as one of the more serious dancers in New York. In August of that same year, Unruly received his first international booking. That experience affirmed to him that his efforts were actually to avail. 
Since then, Unruly has embarked on a mission to establish himself as a choreographer in the dancehall industry. His biggest ambition is to help build a platform in NYC for dancehall so that other street dancers can profit from their talent. 
Follow PyroTech Unruly on Instagram @pyrotech_unruly.
SHOP PYROTECH UNRULY
SHOP ALL COLLECTIONS
Kemi Oguntona "Kemi OG" is a Nigerian dance artist, choreographer, fitness instructor, and creative director.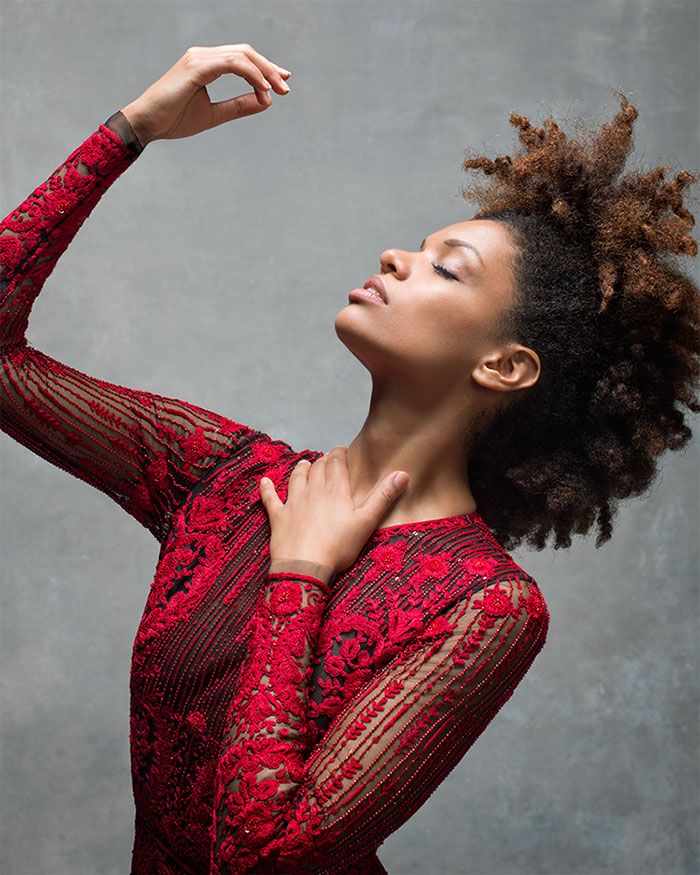 She is the founder of Afrobeats with Kemi OG, an afro-dance program focused on teaching afro-dance technique and fusion choreography. Since 2012, she has trained and taught in afro-dance, produced several shows, and curated multimedia performance pieces.
In 2015, she founded AFROBEAT at JHU, a Zumba-inspired afro-dance fitness program focused on African, Caribbean, and other diasporic rhythms. She worked as its main instructor for the first 3 years at Johns Hopkins University, where she also received a certificate in dance. She has performed for artists such as Tiwa Savage, Oritse Femi, Toofan, Yemi Alade, Eddy Kenzo, Afro B, Mr. Eazi, Kizz Daniel, and others.
In addition to teaching, she is currently working as the executive producer of "Femme: Through the Inner Eye of A Westernized African Girl", a creative project focused on empowering women and creatives of color. Kemi has a passion for learning and sharing African culture and history through dance, and using the dance form as a medium for talking about social issues and encouraging mental wellness through movement.
Follow Kemi on Instagram @kemi.og
SHOP KEMI
Shop all collections
Nkeiruka "NK" Igbonagwam is a college graduate with a degree in International Business and emphasis in Entertainment Marketing. She is a self-taught professional dancer, choreographer, and instructor with a passion for afrobeat style of dance, who also picked up dancehall, hip hop and contemporary dance along the way.
Born and raised in Nigeria and currently living in Los Angeles, she started dancing when she was a little girl but picked it up professionally 4 years ago. Her goal is to inspire the world through fun fitness in the form of dance.
She teaches, tours, and performs worldwide with artists such as Daddy Yankee, Tiwa Savage, Wale, Flavour, J Balvin featuring Mr. Eazi, Maleek Berry, and Olamide to name a few.
NK's talents also include acting, movement coaching, and creative directing.
She has learned consistency, hard work, and believing in yourself, as well as your craft, is key to success.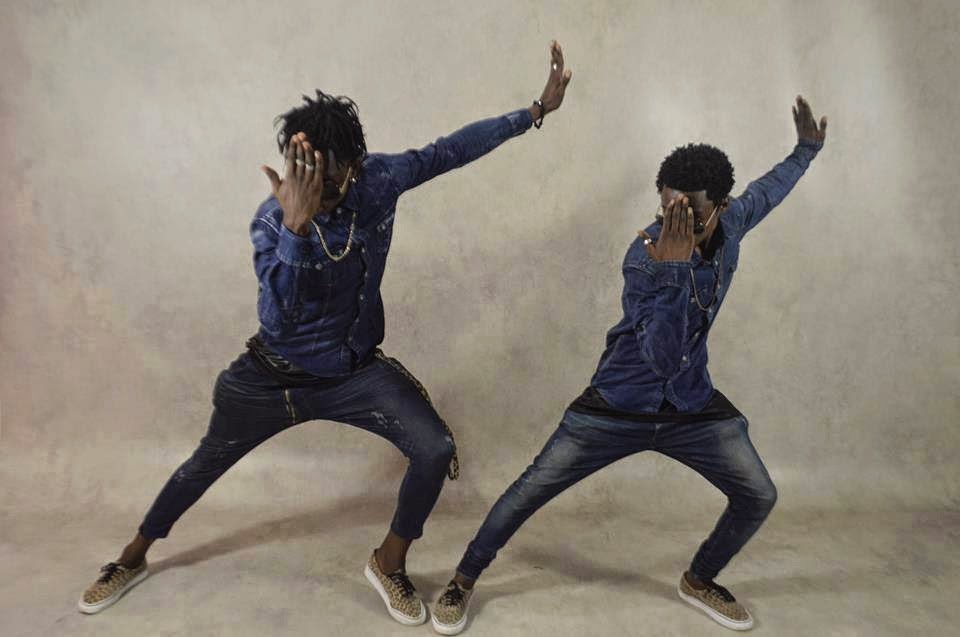 Everyone has a turn, just wait for yours.
Follow NKsogorgeous on Instagram @nksogorgeous.
SHOP NK
Shop all collections
FEATURED REVIEWS: PYROTECH UNRULY SHAKEOUT STEP TUTORIAL
"I loved the tutorial. The fact that I could slow the step down and see a backview was very helpful. PyroTech Unruly was a great teacher with great technique."
— Justin S. New York, NY
"It was a great experience. I had learned the step before but hadn't remembered all the variations. With doing the step slow I was able to relearn while sitting in my office chair."
— Elzz l. @elzz__herself, Boston, MA
SHOP PYROTECH UNRULY
PON DI BEAT ON YOUTUBE!
@PONDIBEAT ON IG
See Replays
Dance direction Afro (African dances).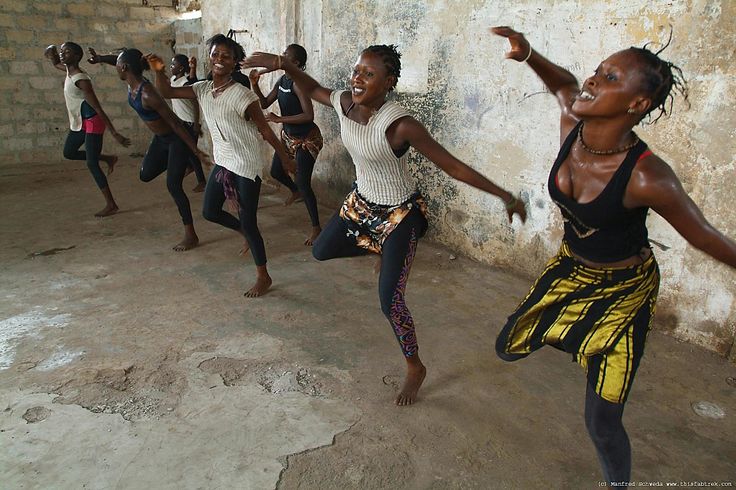 🕺Dance studio - Under Stand (Anderstend)💃 in Voronezh. Dance school for children and adults.
Katya Tarakanova |13+|
BEGINNER DANCERS
Monday, Wednesday:
19:05 - 20:05
Sunday:
13:00 - 14:00
Katya Tarakanova |13+| Closed group
Monday: 20:45 - 21:45
Saturday: 19:05 - 21:05
technique
basics of style
cultural immersion
learning staged choreography
filming dance videos
development of the physical form of the dancer
"Afro" - short for "African dances". There is no such thing as "Afro" because African dances include many styles. Literally every African country has its own style, or even several.
All afro trends have a communicative connotation. These styles are about communication, and sometimes about tomfoolery, and smiles.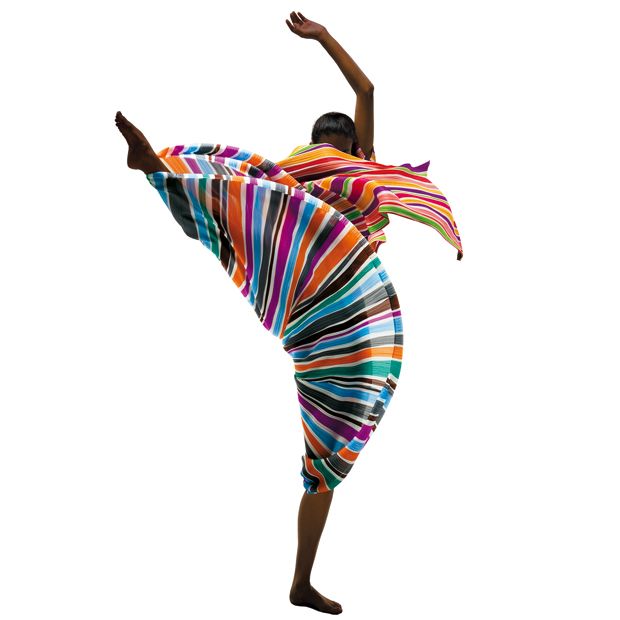 Despite the fact that the afro has a technically difficult base, it is a dance of fun and pleasure.
The main styles that are actively studied in the classroom are:
Ndombolo
Originally from the Congo. This direction of music and dance has influenced all of Africa and many other African dance styles. The basis of the ndombolo style is the work of the hips, their control, combined with simple footwork, handwork and playing music. The formation of the style fell on 1996-2000 Music is still being made authentic. A melodic guitar almost always plays in the background, accompanied by the sound of drums and vocals.
Coupé Dekale
Originally from Ivory Coast per. "cheat and run" This is France, Parisian clubs 2000. Ndombolo is just the inspiration for this style. Coupé Decale is quite fast. More active work of the knees is added to the work of the hips. Almost every step has a name and a native (step) track. A distinctive feature in music is "roukaskas" - an overbeat at the end of eights / squares, which you need to be able to beat coolly.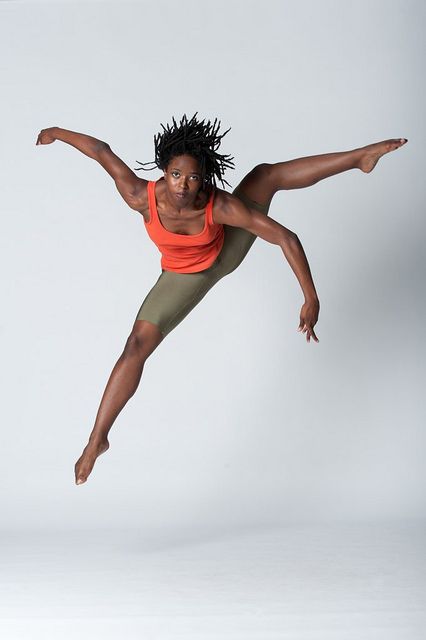 Afro-house
A style influenced by Angolan kuduro and South African house music. This musical style, in turn, emerged from house, which came from Europe and the United States. In South Africa, they began to add African percussion to it and make the beat heavier, giving it an African sound. Despite the fact that afrohouse is still very young (originates in 2008-2010), it already has its own groove, filling, taps and footwork, which distinguishes it from other styles, including kuduro.
Amapiano
It's all about swag, have fun and happy
South African music and dance genre related to deep house music. The style was formed around 2014-2016. Popularization went during quarantine.
Over time, the sound became more commercial (2017-2019), more instruments began to be used. The music began to sound heavier and meatier. It is one of the most popular afro styles at the moment. Each of you has 100% seen on the Internet at least a couple of Amapiano movements.
Azonto
Hanna style. Rooted in colonial times. Azonto is not only a dance style, but also a lifestyle of people, their communication. Origin 2009-2010 Became popular only in 2011. Basic movements are composed of ordinary life and imitation of people's daily life. In Hann, this style is taught in schools, as it is part of the culture and part of the history.
Shaku
Modern style from Nigeria. Shaku is a ghetto so the moves can look ridiculous. A lot of footwork, a lot of movement to the floor, knees often point inward. Music - Nigerian beat (one of). Many guys use headscarves, dancing shaka, holding in their hands, making chips. Some say that all the popular moves now belong to the shaku style, some do not think so. There are so many people, so many opinions. Many movements are simply called leg work.
---
In the classroom, the above areas will be mainly studied. But also in afro there are such styles as isi pantsula, afrojiz , kuduro, about which you can also tell a lot of things, but this is already in the classroom 😉
Afro's teacher at Under Stand is Katya Tarakanova.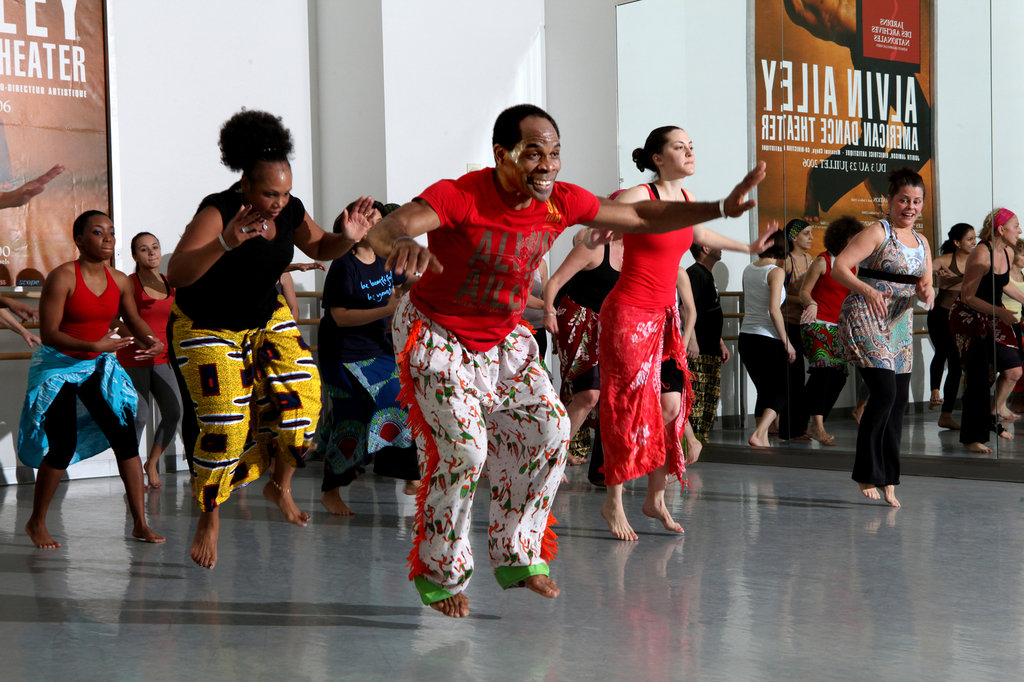 Ask a question
Similar destinations
Afro-house dance school.
The combination of traditional rhythms of Africa and modern electronic music of Europe - this is Afro-house. There is also a dance of the same name performed to this music. We will talk about him.
Historical footnote
The second name of this musical and dance direction is kuduro (or kuduru).
Afro-house owes its appearance to the capital of Angola - Luanda in the 1980s. Popular at the time club music cleverly intertwined with traditional African motifs, captivating the youth of South Africa with their rhythms.
The incendiary dance quickly began its procession outside the country, and then the continent. The former Portuguese colonies and Portugal were the first to "fall" under his onslaught. It has become difficult to imagine parties in clubs without kuduro dancing.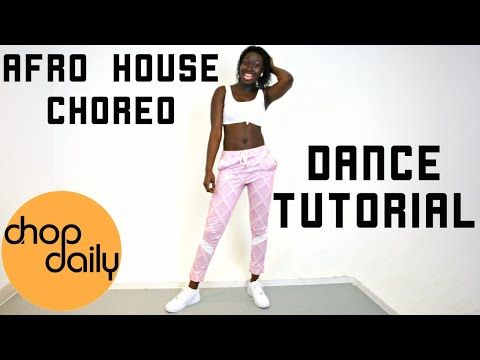 It was the Portuguese musical group "Buraka Som Sistema", formed in 2006, that became the springboard of Afro-house to the big world: the international arena was conquered by kuduro with their light filing.
One can't help but be surprised that a dance that is so young by the standards of history, originating in a small country with an unstable political situation, has become so famous and widespread.
Features
Hip-hop and electronica mixed with African rhythm. Can you imagine the melody? If yes, then you have a good imagination and it will not be difficult for you to imagine a dance either. To make it easier for you, I can provide the following fact: Afro house has similar notes to kizomba and semba.
Modern house movements and elements of ancient African tribal dances are mixed in the most bizarre way, giving birth to something new and unique. But as they say, it is better to see once than to hear 7 times.
One can only say unequivocally that kuduro are invigorating motives that liberate the body and make the blood in the veins run faster.
There is no place for stiffness and tension. What is there a place for? Fun and relaxation!
Benefits
Why sign up for an Afro-house class?
This is a very original dance. Many people you know can dance salsa, tango or breakdance, but how many people do you know who do kuduro?
An energetic pastime that makes your whole body tone up. It's like being in the gym for hours, only much more interesting.
Although kuduru is a solitary dance, it is quite social: it is easily performed in a group.
The main advantage is the inexhaustible abundance of positive, powerful energy emanating from Afro-house.
What to wear to training
Even in the clothes you can see the individuality of this direction. Unlike most of the dances taught by the Salsa Social school, kuduru implies that girls do not wear dresses or skirts. Pants, shorts, leggings would be more appropriate. Yes, and heels here will be superfluous: choose comfortable shoes like sneakers, sneakers.
For men, everything remains standard: T-shirts, comfortable trousers.
---
AFRO FEM at the dance school "Salsa Social"
AFRO FEM is a female direction in African dance styles, aimed at the liberation of female energy and the development of plasticity.
Afro fem is a juicy Afro Fusion cocktail (a mix of African styles) in a feminine guise. Through this style, you can express all the versatility of your personality. Be it gentle lyrical feelings or vibrations of a strong and independent woman.
At Afro Fem classes, you will learn basic steps, develop body flexibility and plasticity, study choreographies, the basics of techniques for liberating female energy.
---
In Saint-Petersburg "Salsa Social" dance school specializes in many directions and styles.
You will receive from us:
Reliable staff of professionals aimed at the successful development of the program by students.
Studio in the city center.
Perfect timing, making it easy to adjust to your class schedule.